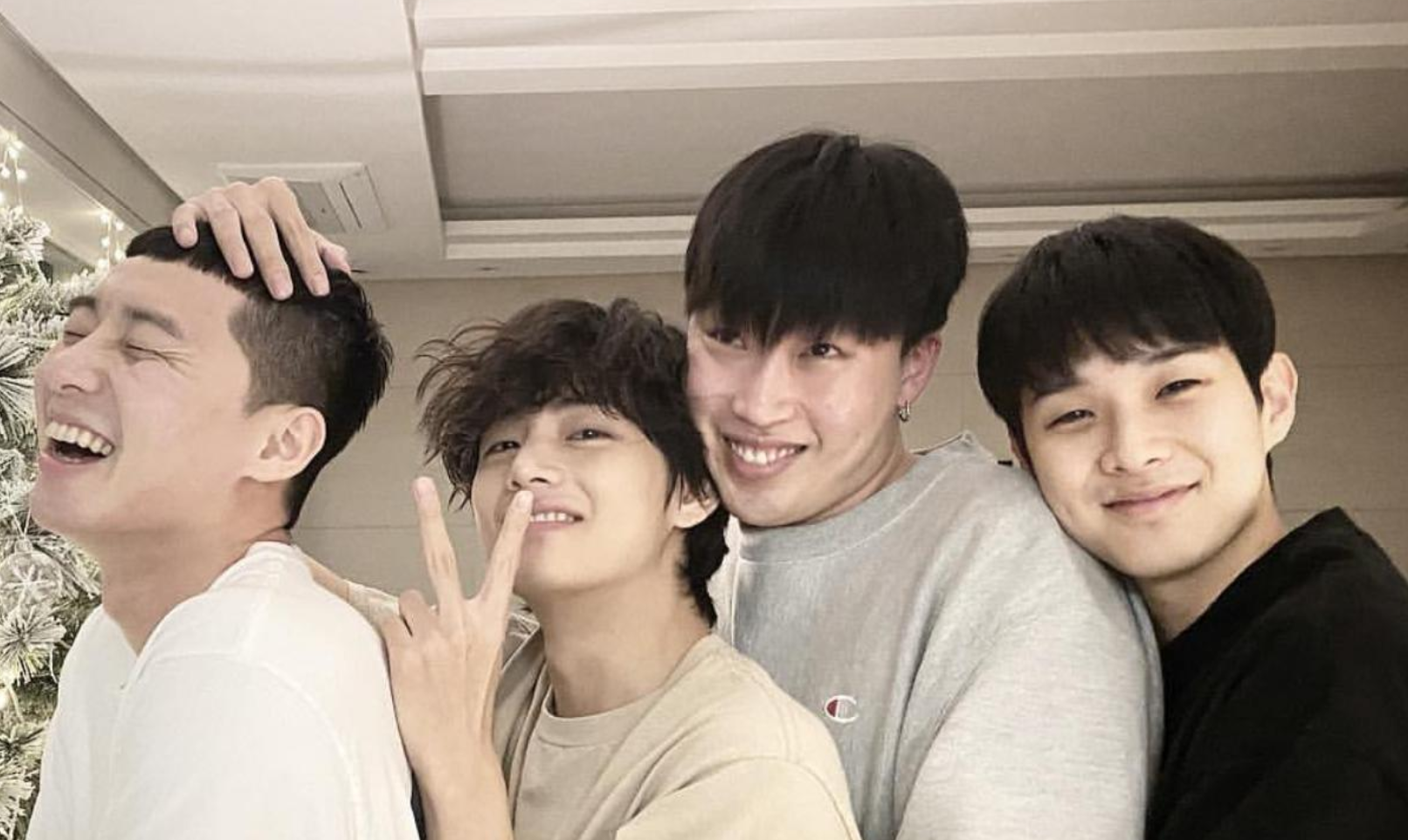 Today we are going to take a look at Korean celebrities who are best friends in real life! Who is Park Bo-gum's BFF? Who did IU exchange friendship rings with? We will go through a number of star-studded friendships!
---
Park Seo-joon & Choi Woo-shik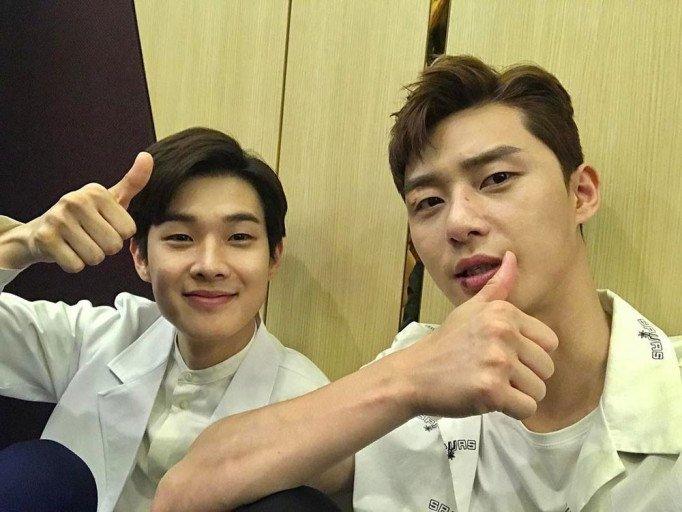 <Instagram @ bn_sj2013>
Park Seo-joon and Choi Woo-shik's bromance began in 2012, during the KBS2 show Family.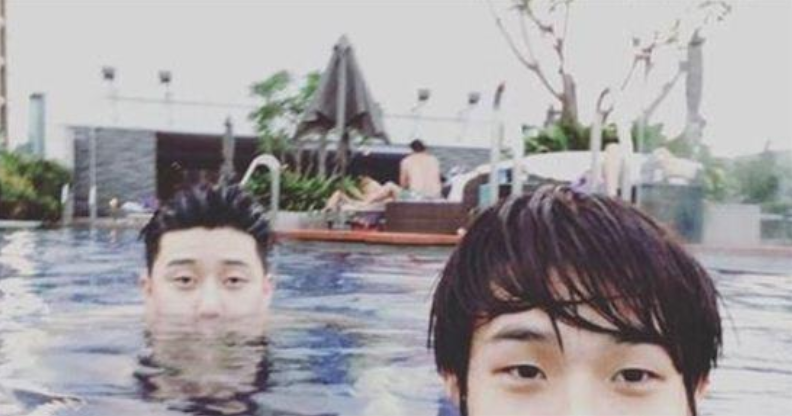 <Instagram @ bn_sj2013>
Having been close friends for 8 years now, the two of them even go on trips abroad together.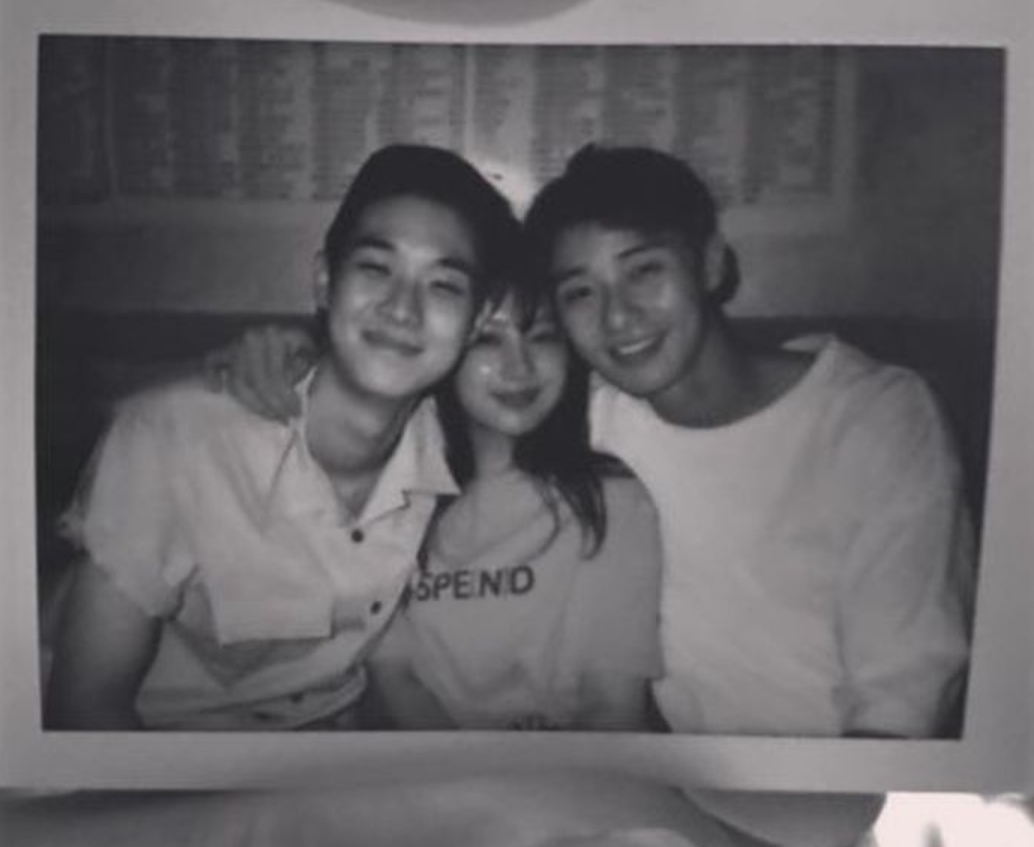 <Instagram @ bn_sj2013>
When Korean actors are working on movies or drama series, there is a tradition of fans and friends (often fellow celebrities) sending food trucks to the shooting location as a gesture of support.
So when Choi Woo-shik was working on a drama series, his good friend Park Seo-joon felt the need to show his support.
Also being a prankster, Park Seo-joon not only sent a food truck, he also shamelessly promoted his own movie Midnight Runners at the same time.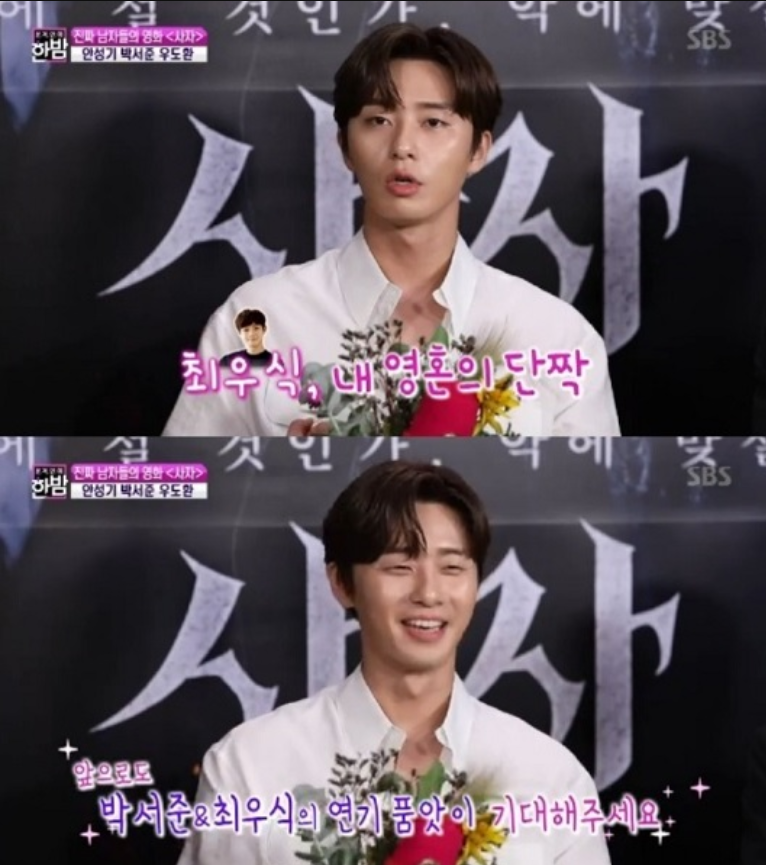 <Source: SBS>
Park Seo-joon on Access Showbiz Tonight said, "Choi Woo-shik is my soulmate."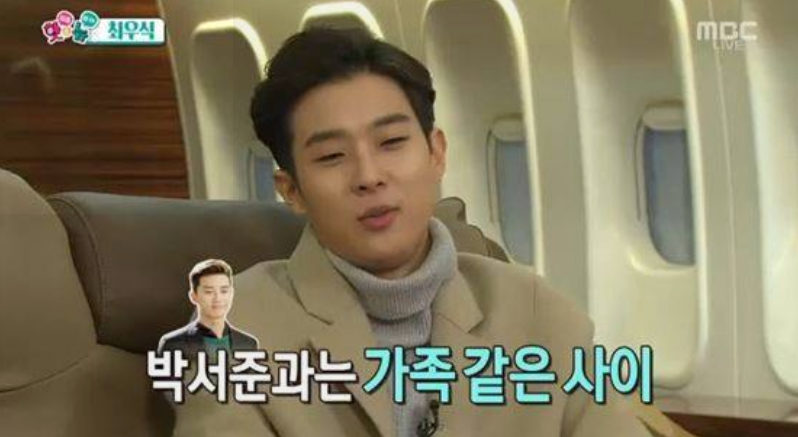 <Source: MBC>
Choi Woo-shik on Section TV, "Park Seo-joon and I are like family."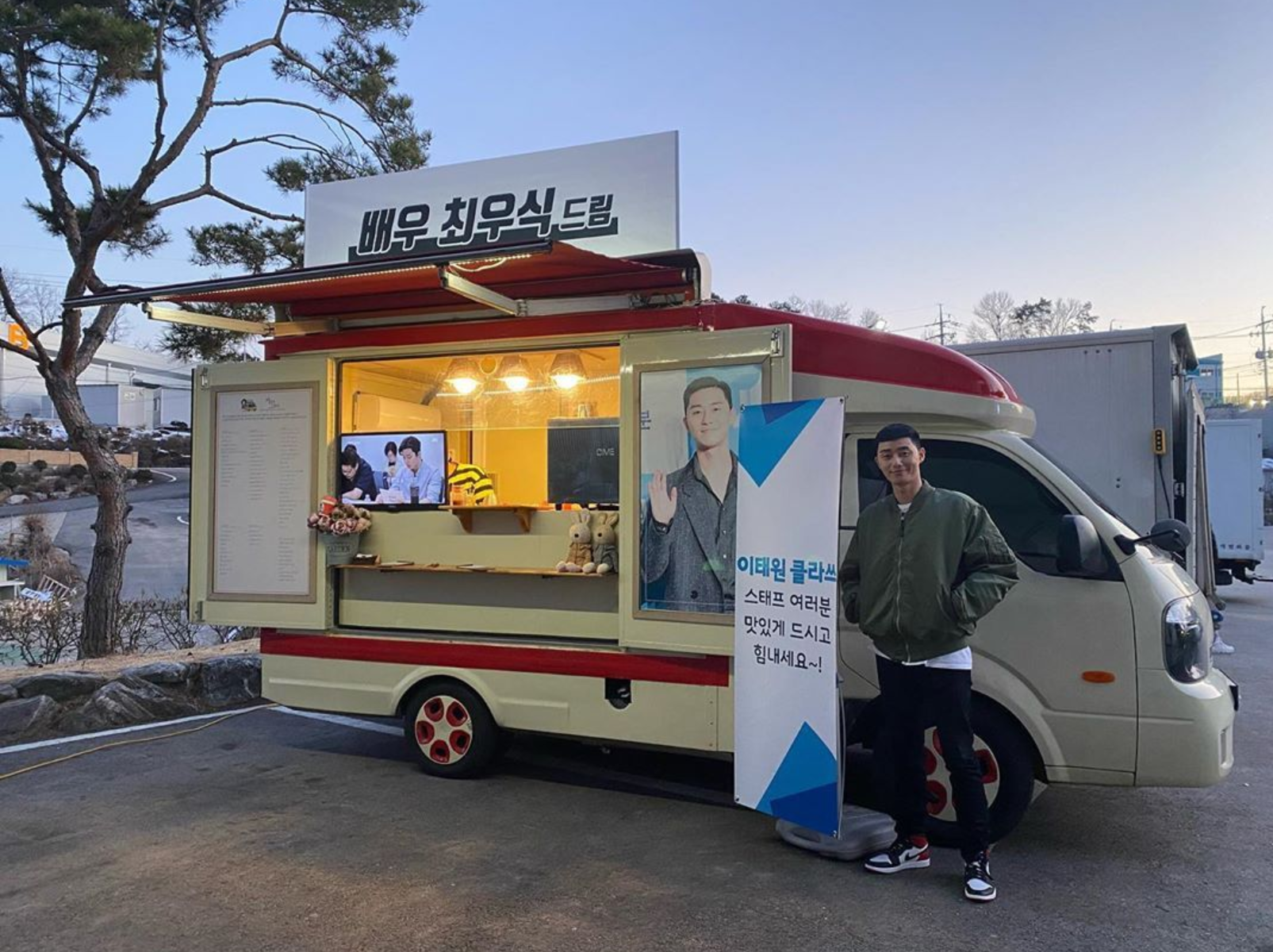 <Instagram @ bn_sj2013>
The picture above show a food truck that Choi Woo-shik sent to Park Seo-joon during the shooting of Itaewon Class.
Furthermore, the two besties along with V from BTS, musician Peakboy and Park Hyung-sik together form the "Wooga Squad", a five-member friend circle famous within the Korean celebrity world.
The word "Wooga" is an abbreviation of "우리 가족" (Woori Kajok) which can be translated to "Our Family".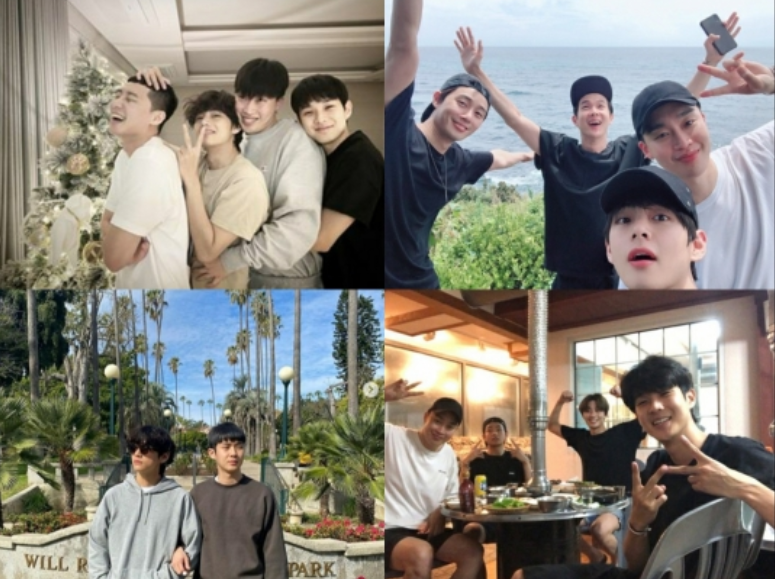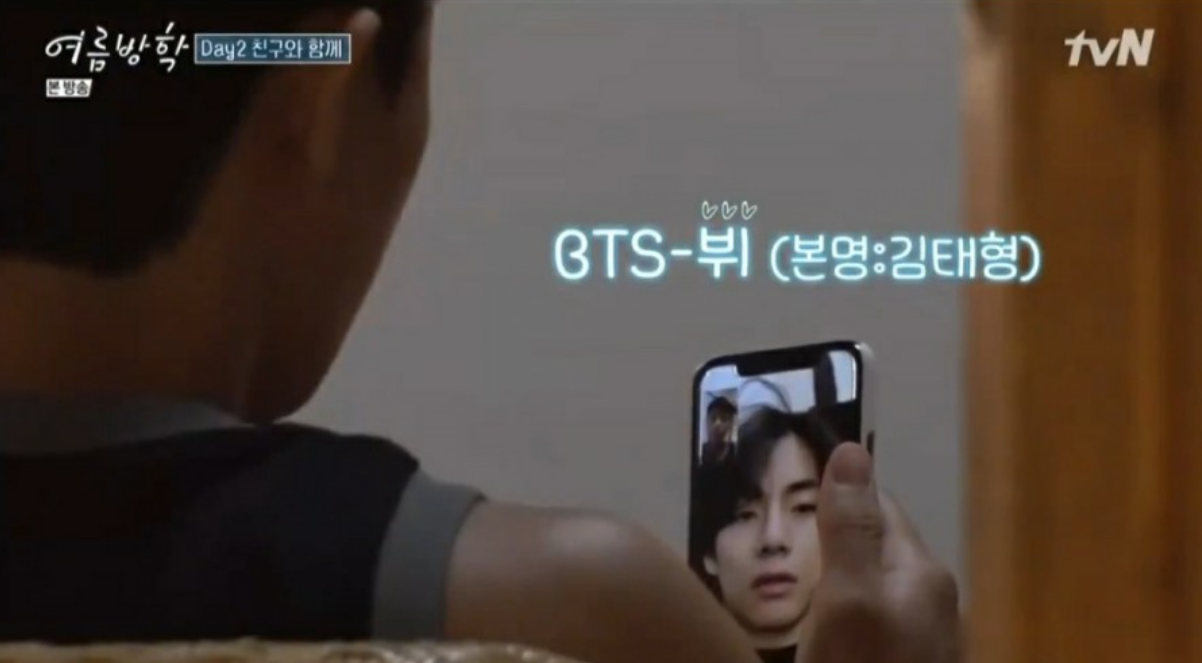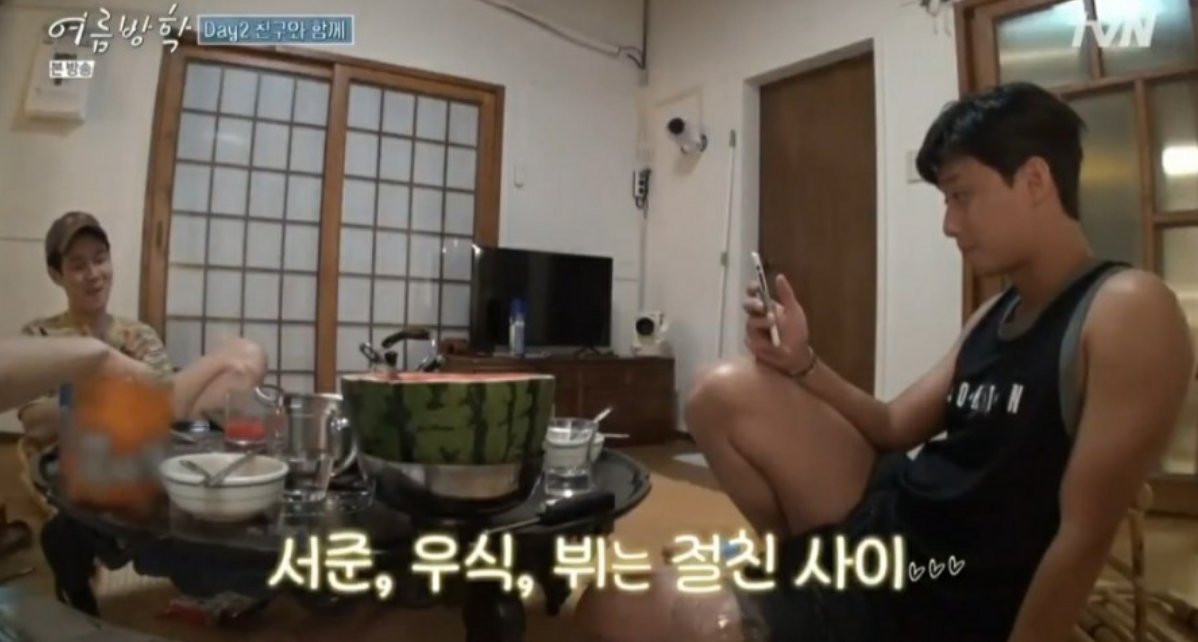 <Source: TvN>
---
Kim Bo-ra, Kim Sae-ron & Lee Su-hyun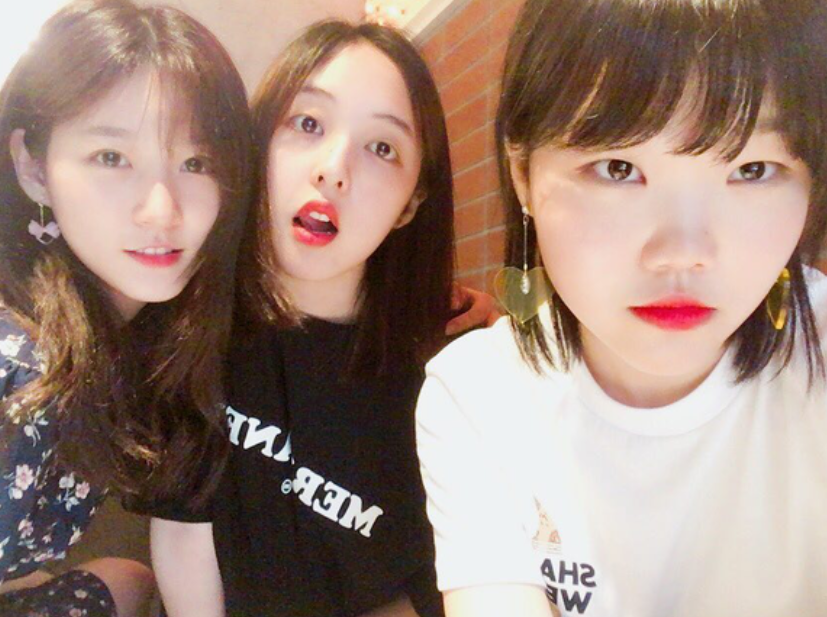 <Instagram @ ron_sae>
Kim Bo-ra and Kim Sae-ron became best friends when they co-starred in the K-drama "Glorious Temptation", and Lee Su-hyun from AKMU joined the friend circle after having been introduced via their shared friend, actress Kim Yoo-jung.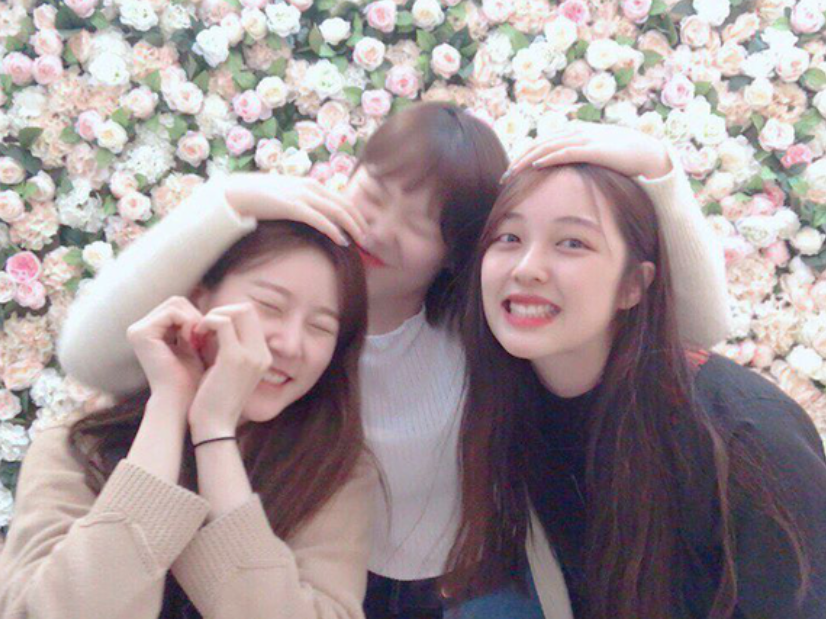 <Instagram @ ron_sae>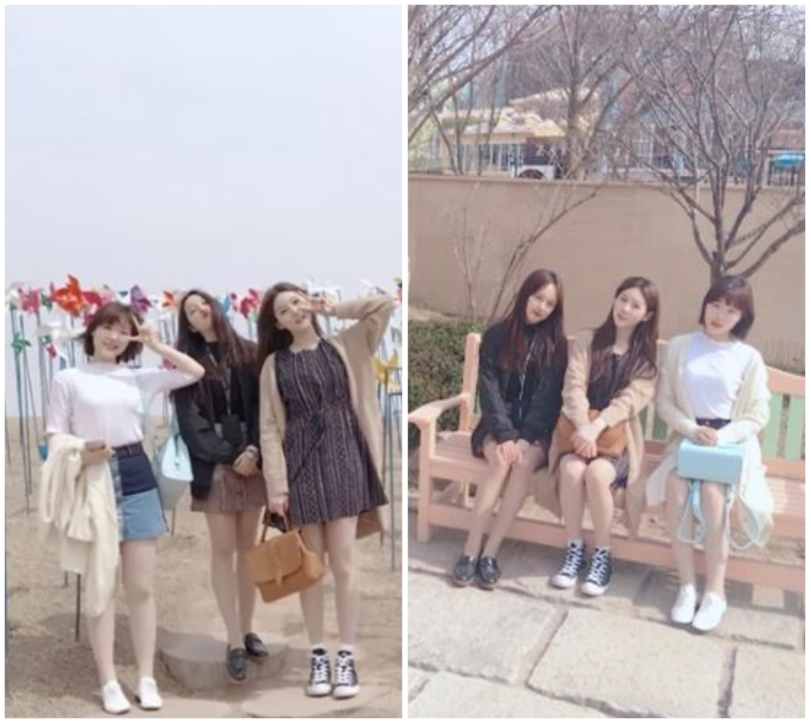 <Instagram @ ron_sae>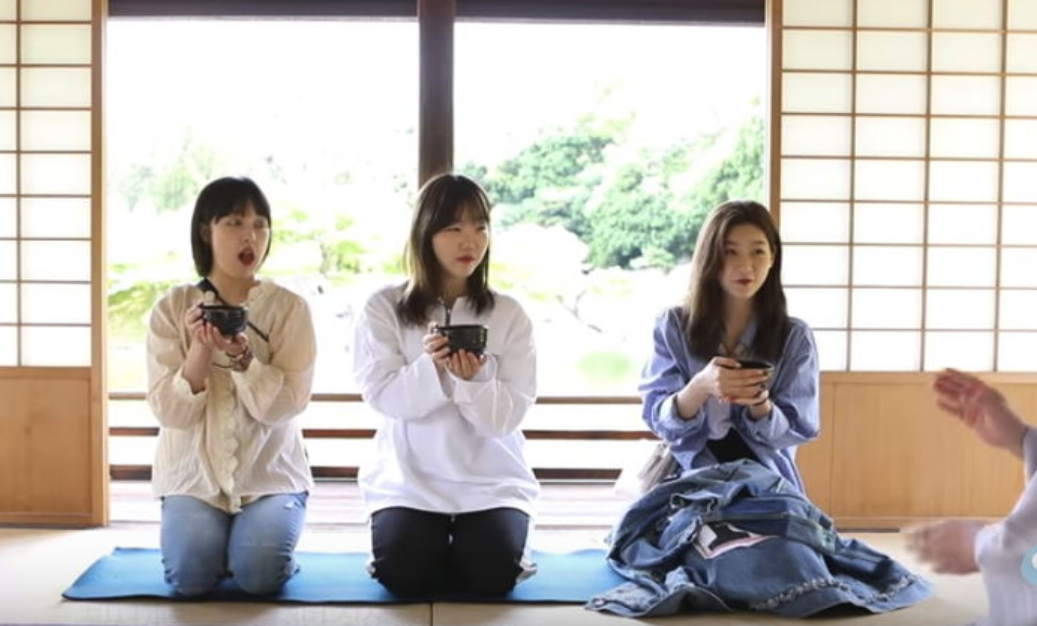 <YouTube @ mochipeach>
Lee Su-hyun's has posted Vlogs of the three of them out traveling together on her YouTube channel.
And similar to Park Seo-joon, Kim Sae-ron and Lee Su-hyun sometimes send food trucks to Kim Bo-ra's shooting locations to support her, and at the same time take the chance promote their own works.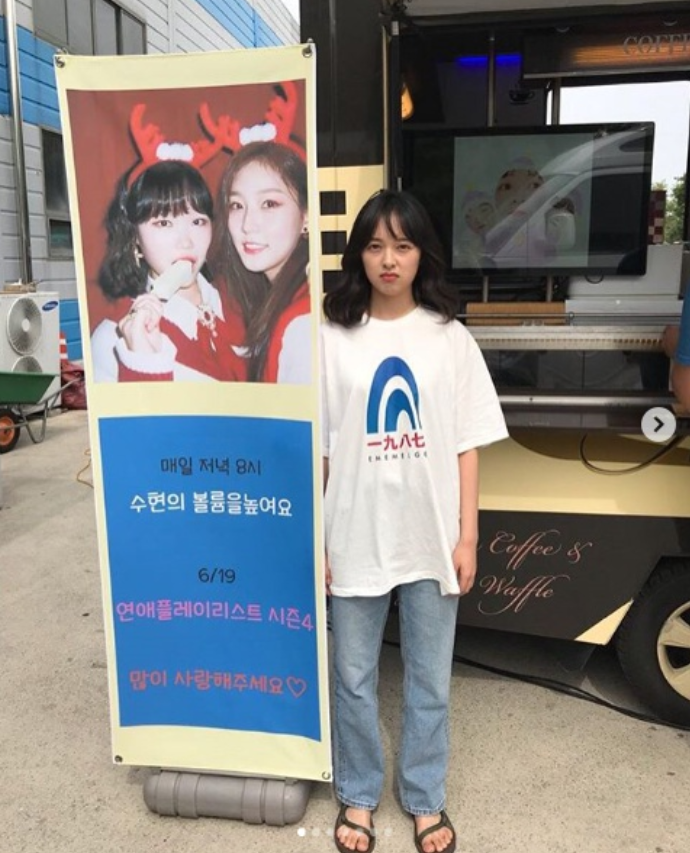 <Instagram @ kim_bora95>
---
IU & Yoo In-na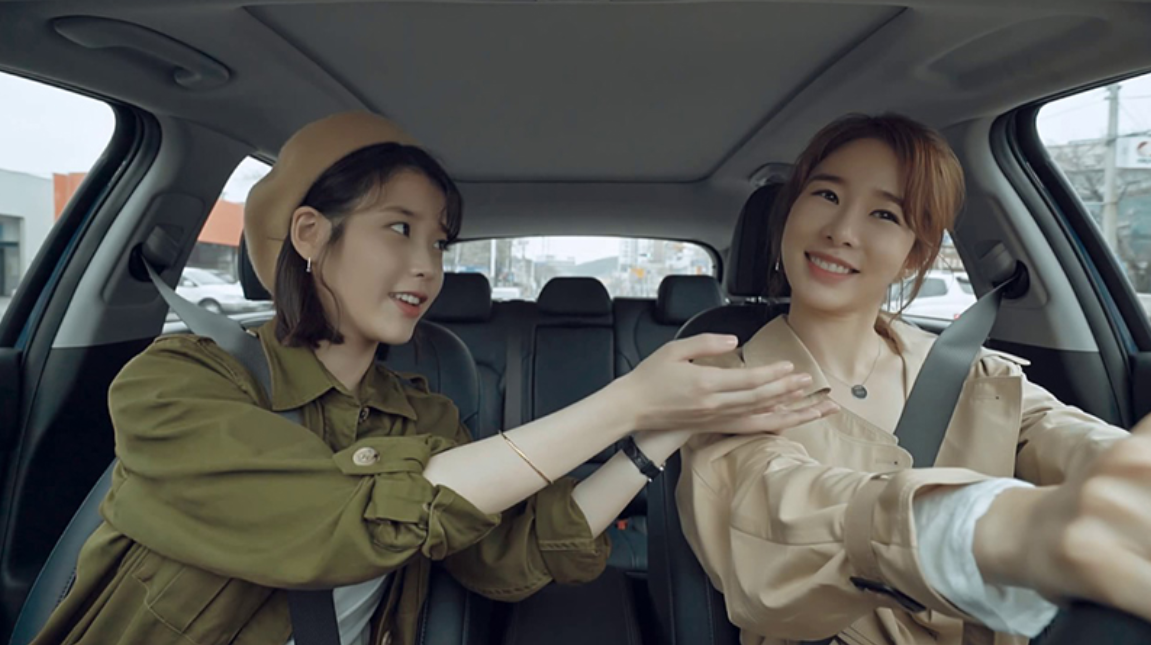 <Source: SBS TV 연예>
In addition to living in the same apartment building, the two have traveled to Europe together, exchanged friendship rings for Valentine's Day, and fans even created cute nicknames for the lovely friendship.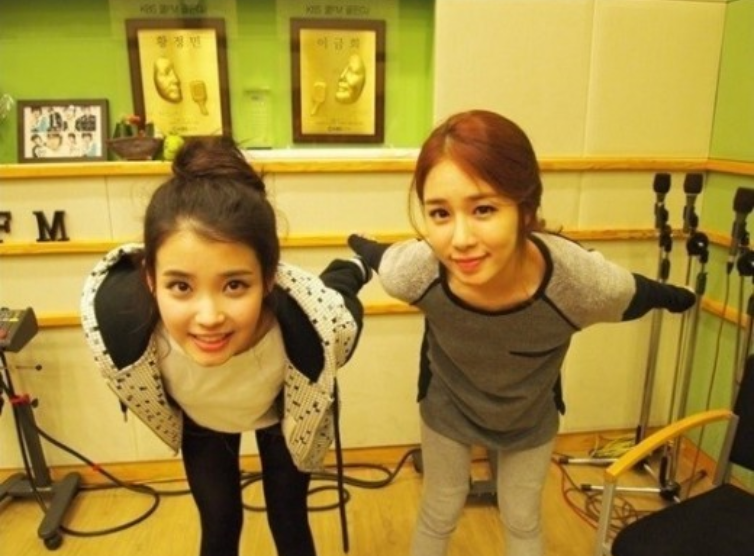 <Source: TV REPORT>
<Source: Get It Beauty Facebook>
No matter how busy they are, they make sure to see each other at least once a week. IU even made a song dedicated to Yoo In-na!
---
Song Title: 너 (You)
Lyrics:
Somewhere far away, looking at something unrelated,
a bit lonely, I'm thinking of you, the one I want to see.

My heart aching, are you doing this on purpose?
And you? Are you lovely today as well?

Is the sky where you are
the same sky as the one here?

If you stop for a while in your walk,
then please think of me too for a while,
On a pitch-black, star-less night
I'm thinking of you, only you.
---
IU said that she wrote the song when she spent a week in a place without any connectivity during the shooting of the drama "Moon Lovers: Scarlet Heart Ryeo".
Yoo In-na is 11 years older than IU, but the age difference doesn't seem to be a factor; through the lyrics of the songs we can see just how much they value their friendship!

<Instagram @ dlwlrma>
---
Song Joong-ki And Lee Kwang-soo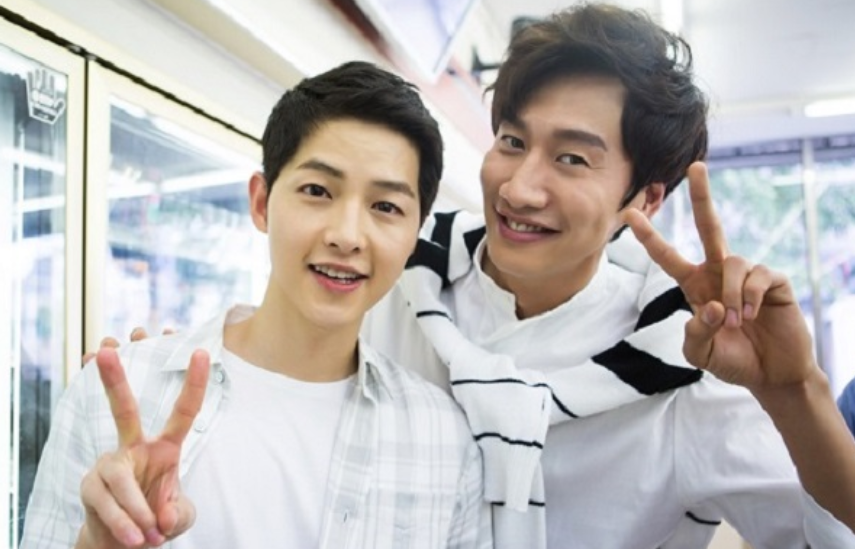 <Source: 충총투데이>
Song Joong-ki and Lee Kwang-soo so frequently talk about each other in different shows and programs that in Korea, few people are unaware of their close friendship.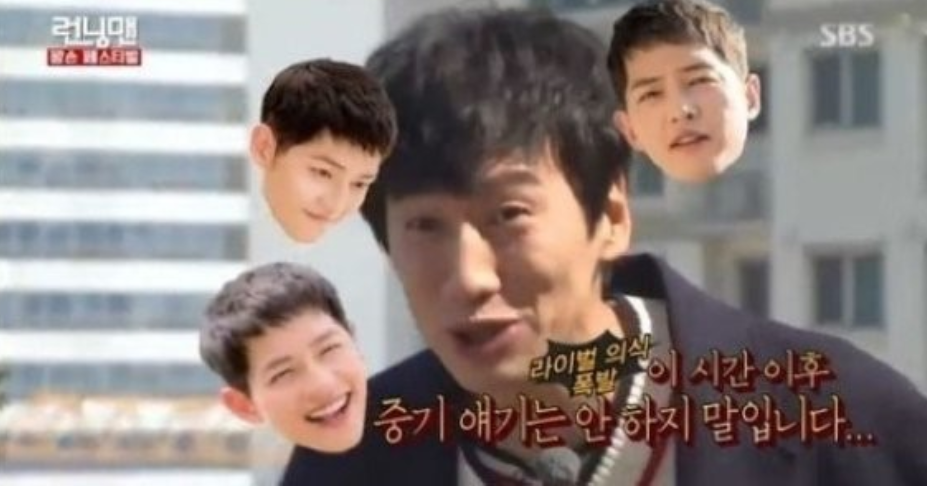 <Screenshot: Running Man>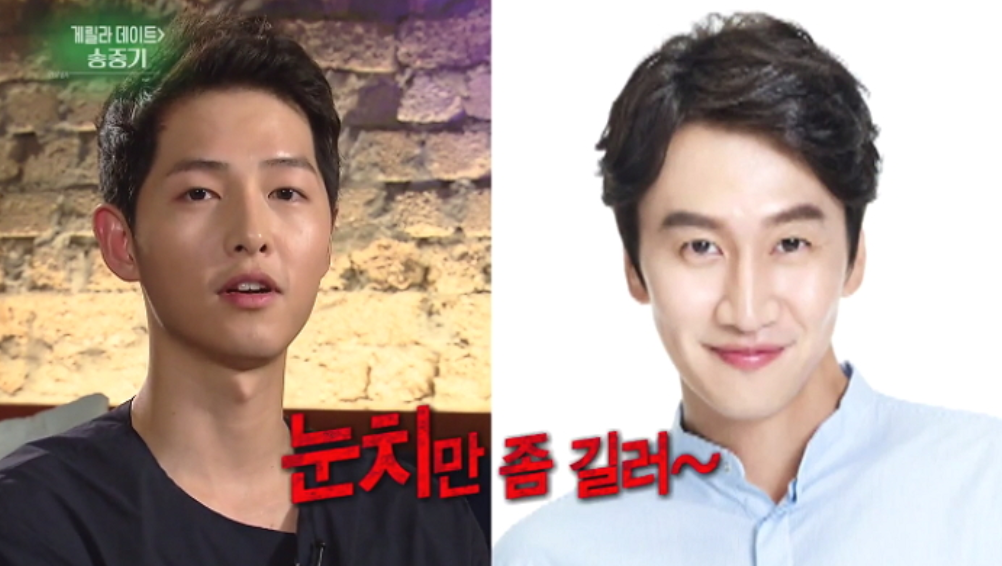 <Screenshot: Entertainment Weekly>
When Song Joong-ki decided to marry, he was worried that Lee Kwang-soo would feel betrayed, so he wrote a message to his best pal (see picture below).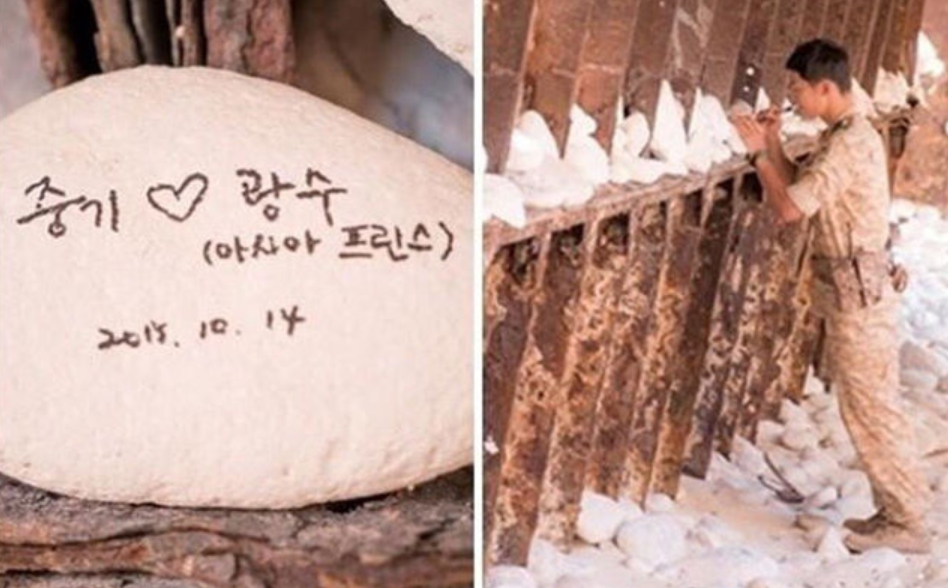 <Source: 태양의후예 Facebook Page>
Joong-ki ♡ Kwang-soo (Asian Prince)
---
Lee Min-ho And Jung Il-woo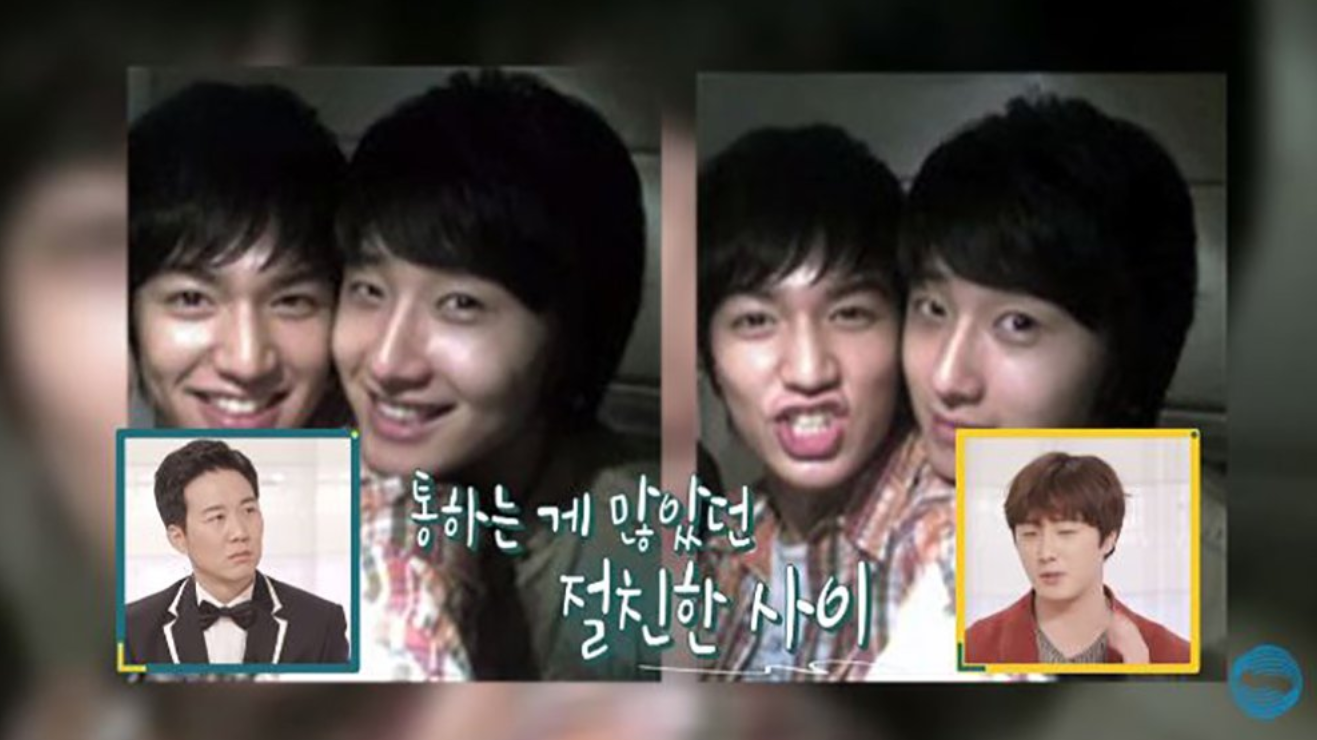 <Screenshot: 신상출시 편스토랑>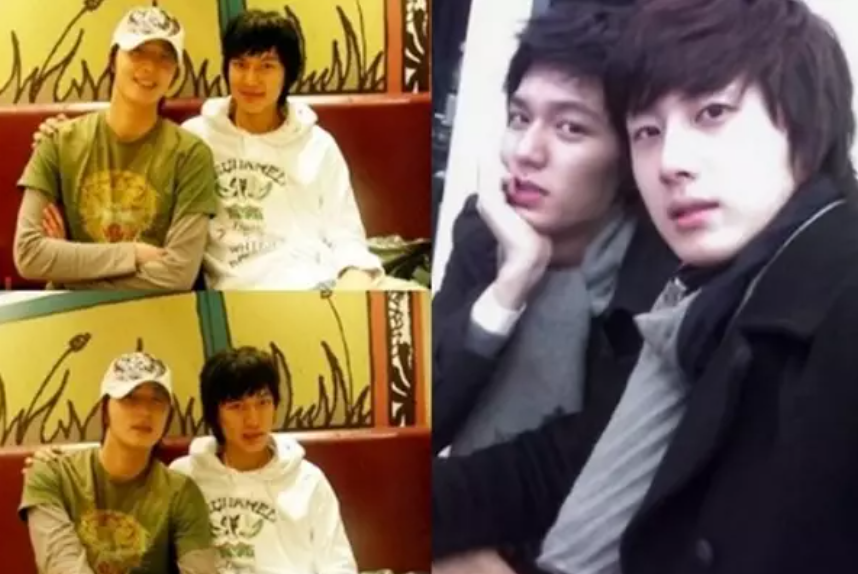 <Source: 공감신문>
Both of them aren't big drinkers, and they often meet to catch up in cafes. From a young age, they shared the same dream of becoming an actor.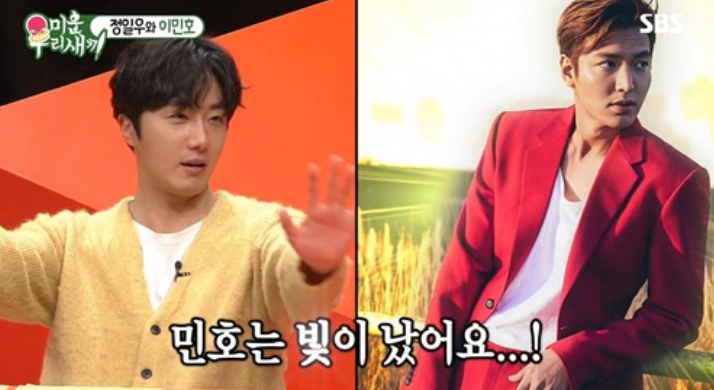 <Screenshot: 미운내새끼>
Jung Il-woo once explained: "Min-ho and I are the completely opposite of each other. The only thing that we seem to share is the timing we get full when we eat."
---
Park Bo-gum And V From BTS

Park Bo-gum and V's bromance is a well known fact; fans have not missed pictures of the two riding the subway together, or Park Bo-gum attending BTS concerts.
The friends have traveled to Jeju Island together, and on BTS' official homepage you can find pictures of the two friends together.

<Twitter @ BTS Official>

<Twitter @ Park Bo-gum Official>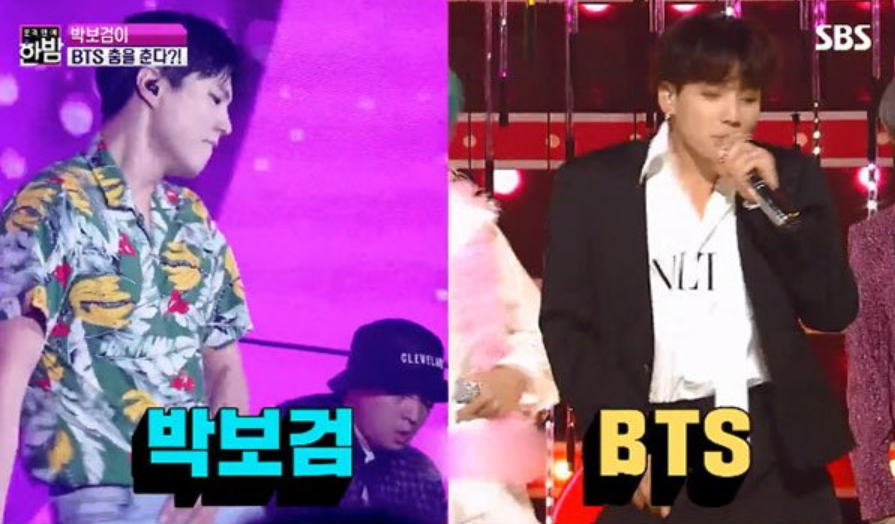 <Screenshot: 한밤>
His perfect imitation had the fans go wild!
---
Jung Ryeo-won And Son Dam-bi

Judging from how often the two actresses Jung Ryeo-won and Son Dam-bi post pictures of the two of them on social media, we can only deduct that they most be very close friends!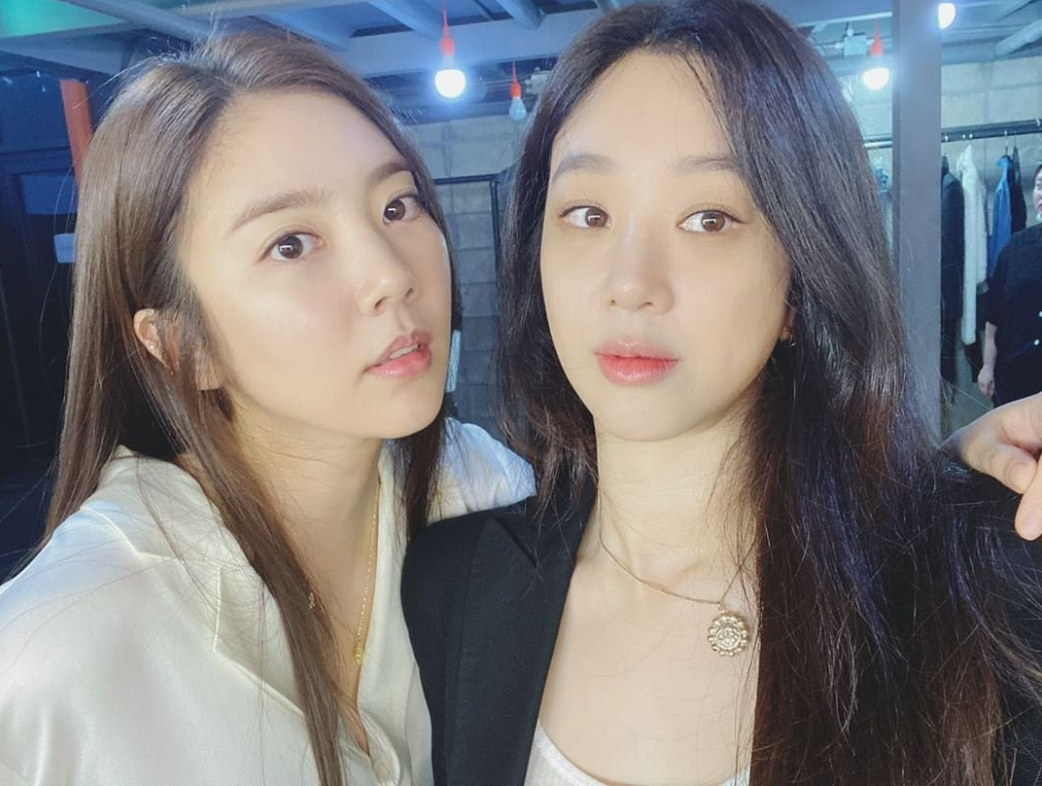 <Instagram @ Son Dam-bi>

<Instagram @ Son Dam-bi>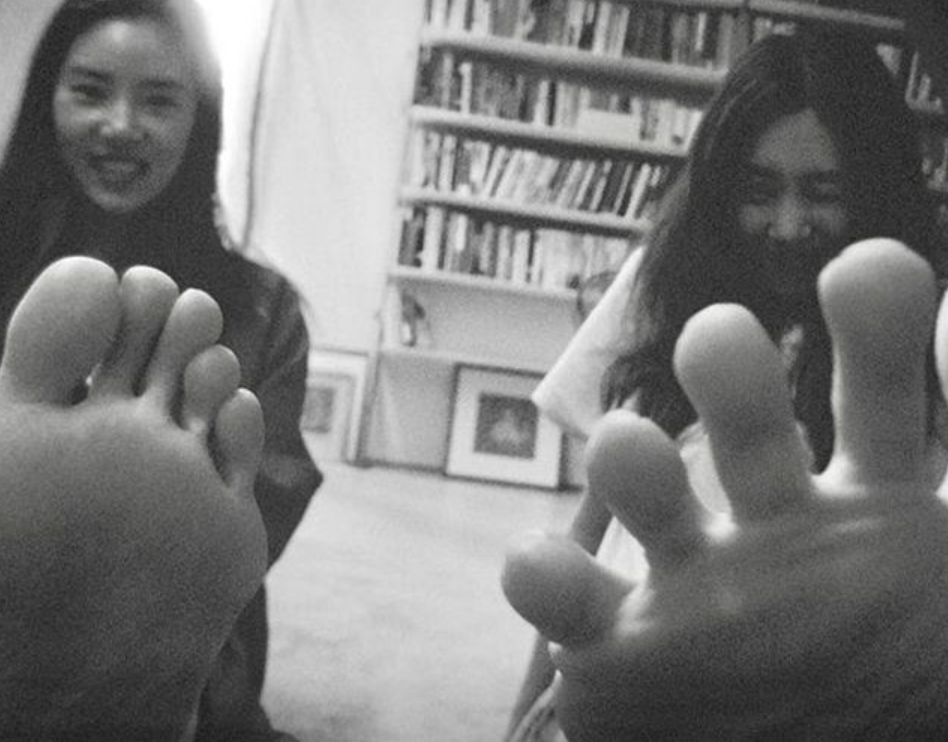 <Instagram @ Jung Ryeo-won>

<Screenshot: 나혼자산다>

<Screenshot: 나혼자산다>
The importance of good friends is something that we can all relate too, and in this article we listed some of the friendships that flourish in the Korean celebrity world.
---
If you have questions or comments about the blog post, please leave a comment below or email us at support@creatrip.com.