5 Best Korean Fried Chicken Brands
A Complete Overview Of Korea's Fried Chicken Brands & Their Signature Menus That You Have To Try!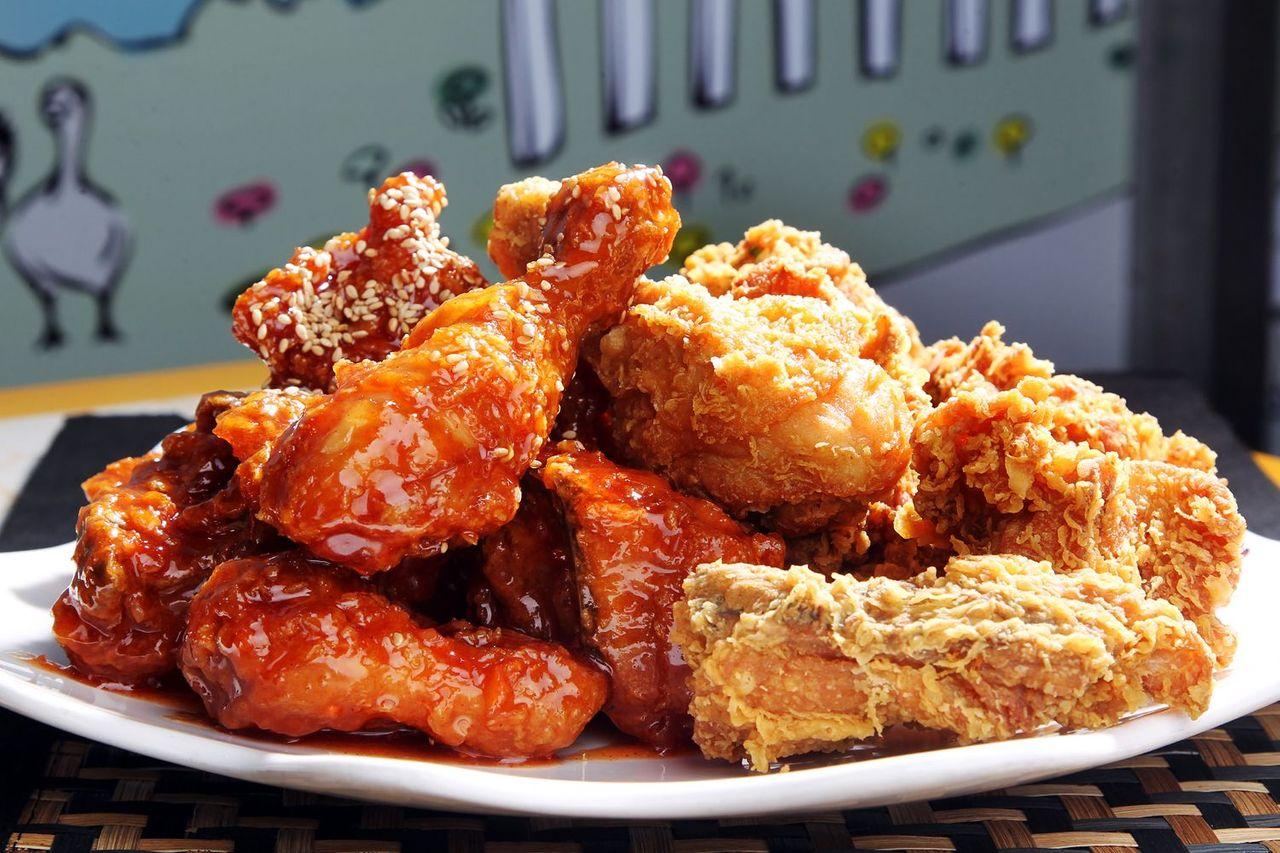 Did you know that KFC stands for Korean Fried Chicken?
Today, I'll introduce you to the best KFC brands. We will tell you briefly about each franchise as well as what to order! You can trust this review since I am a fried chicken addict who eats fried chicken at least once a week.
---
What Made Fried Chicken So Famous In Korea?



There are currently 87,000 fried chicken stores operating in Korea as of February 2019. To give you an idea of how big the number is, there are 44,000 Subway locations and 37,000 McDonalds globally!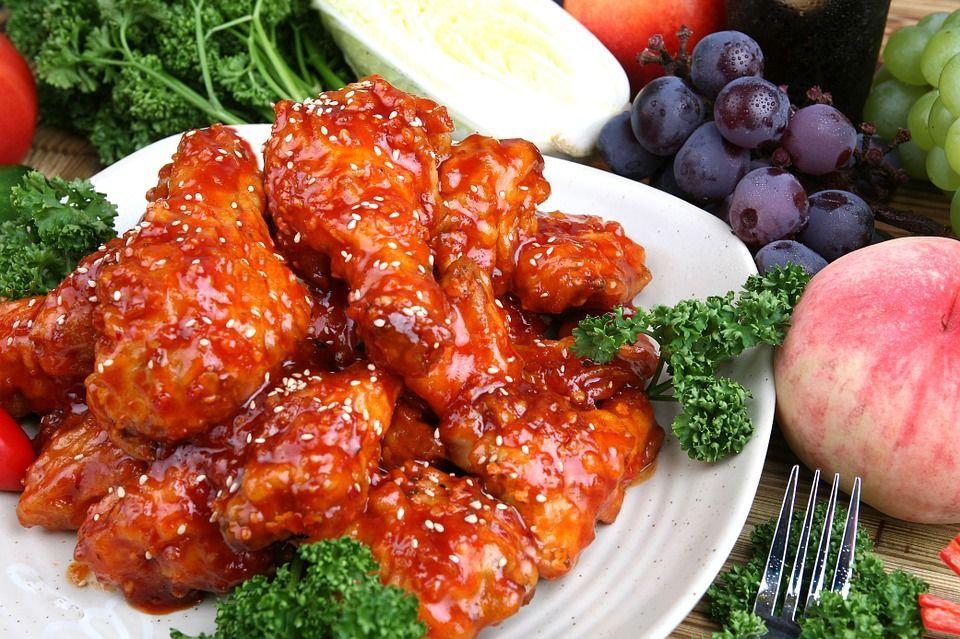 There is a story behind how the fried chicken got popular with the public. When Korea only had the option of normal fried chicken, not so many people could enjoy them due to their oily texture.
However, in the 1980s, radio commercials started to advertise this new 'seasoned' chicken, and the reviews were all full of compliments! Saucy on the outside, but crispy on the inside. This became today's Korean Fried Chicken, one of the best menus for eating out or ordering delivery.
Nowadays, most Koreans prefer the 'half and half' option when they order chicken (Half of the original fried chicken, half of the saucy seasoned fried chicken).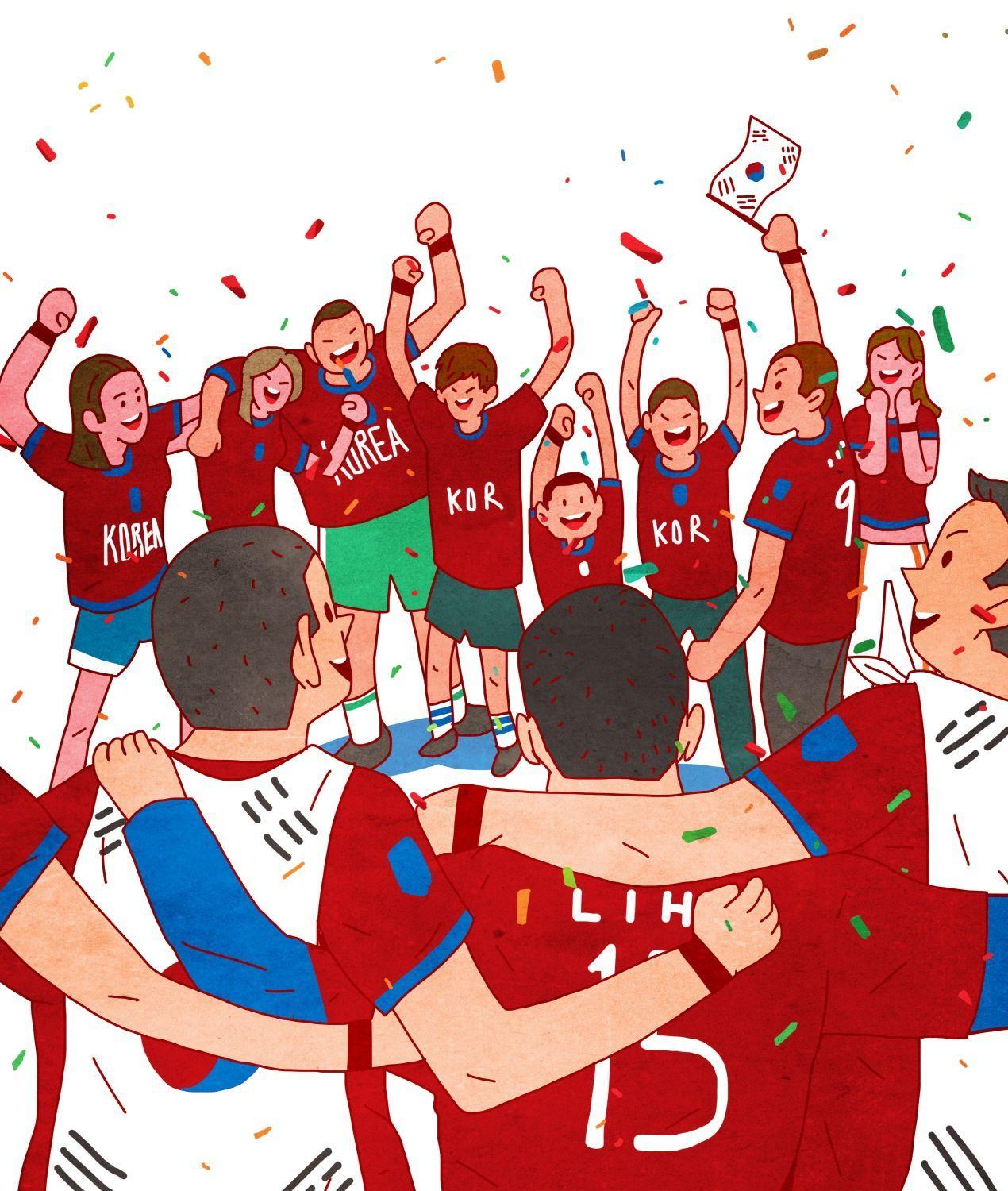 Another reason is the 2002 World Cup. During the World Cup, chicken brands promoted the idea of Chimaek (Chicken+Maekju (beer in Korean)) when the crowds are watching soccer games. This became a trend in Korea instantly! That year, the Korean team made to the quarter-finals and the popularity of chicken got higher than ever before.
Thanks to this clever marketing idea, fried chicken is still a must when watching soccer. If you are trying to order before the game starts, you will have to make reservations for a certain time, so plan in advance!
---
Top 5 Fried Chicken Franchises In Korea
Korean Chicken Franchises Ranked by Number of Stores, Popular Orders and Prices
(As of 2019 @ Fair Trade Commission)
| | | | | |
| --- | --- | --- | --- | --- |
| Rank | Brand Name | | | Price |
| 1 | BBQ | 1,636 | Golden Olive Chicken | ₩18,000 |
| 2 | BHC | 1,469 | Prinkle | ₩18,000 |
| 3 | Pelicana | 1,144 | Sweet and Sour Chicken | ₩18,000 |
| 4 | Nene Chicken | 1,140 | Snowing Chicken | ₩17,000 |
| 5 | KyoChon Chicken | 1,073 | Original Soy | ₩15,000 |
The table above shows the top five fried chicken franchise in Korea. Let's take a look at each brand and its popular items to order!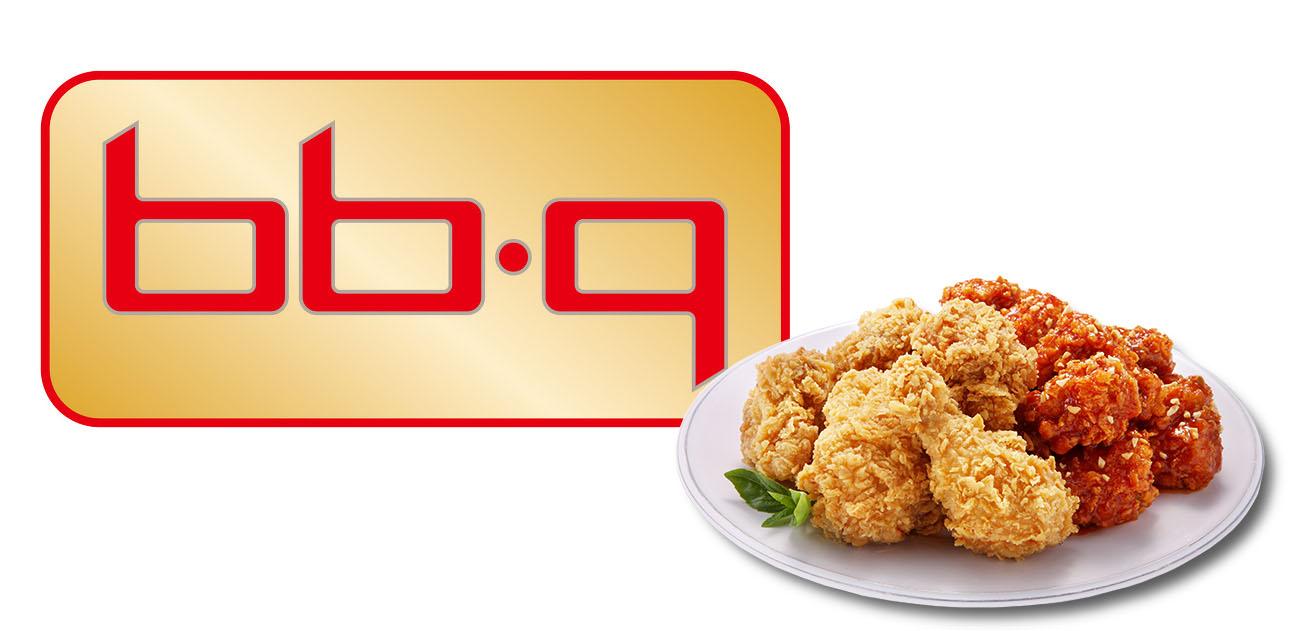 Since BBQ have opened its business in 1995, the brand itself was more like a symbol of Korean fried chicken. Due to their long history and the quality of food, customer loyalty is higher than other brands; people would still order their food but complain about their price and extra delivery fee.
Fun fact: did you know that BBQ stands for Best of Best Quality?
Golden Olive Chicken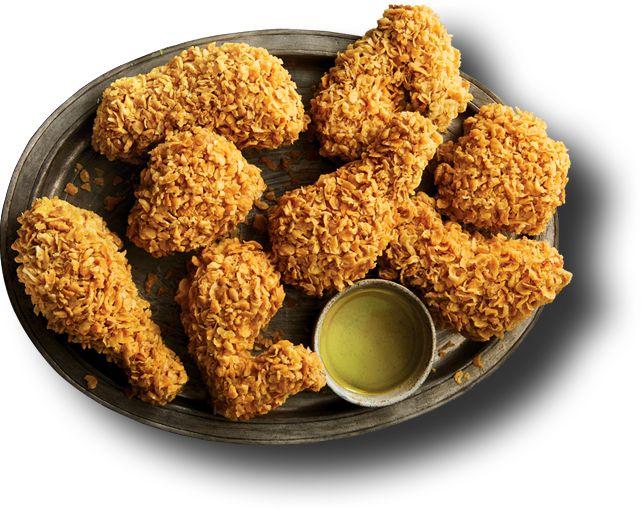 The most popular menu from BBQ is the Golden Olive Chicken. The recipe for this chicken is straight forward. Their main ingredient is high-quality extra-virgin olive oil and the special powder that gives their unique BBQ flavor. It's crispy on the outside and juicy on the inside.
You can't not love this! If you haven't tried Korean fried chicken, this is your first place to check.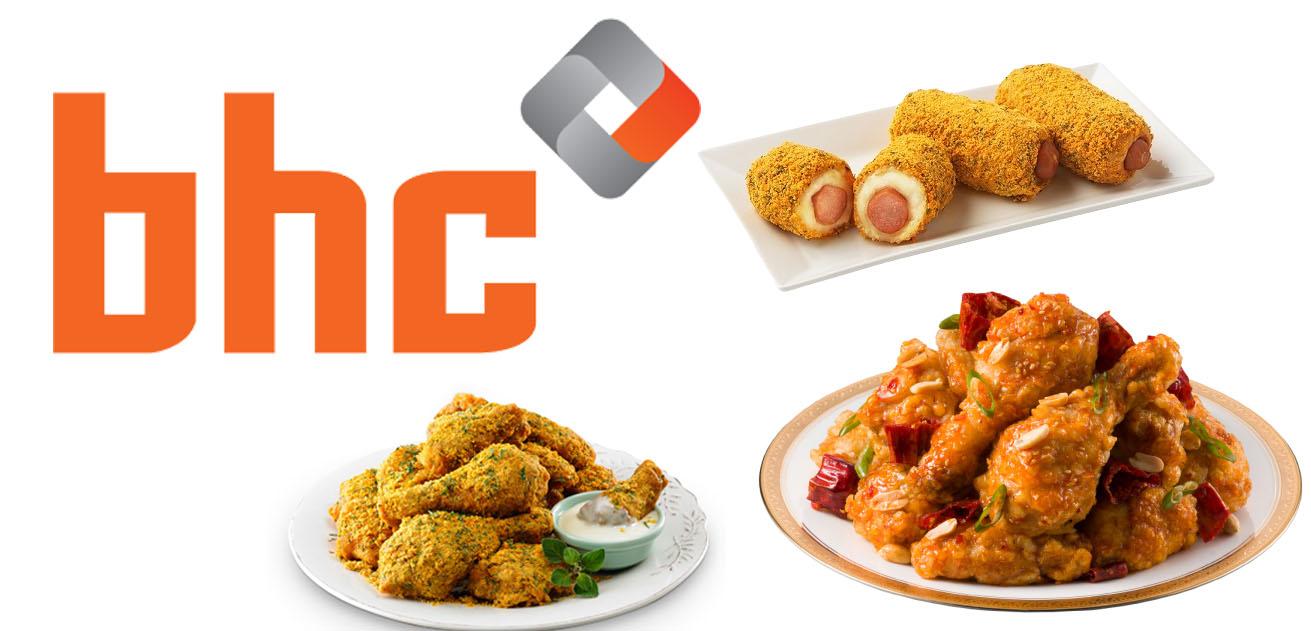 BHC opened in 1997 with the name of Byeol Hana Chicken (Single Star Chicken) but changed its name to BHC in 2000. In 2004, when the Avian Influenza hit the food industry, BHC got badly affected as well and got acquired by BBQ for a short time. After nine years, it got acquired yet again but by Citi Group, a private equity fund of US stakeholders.
BHC stands out among the other brands from their interesting menus.
Their new menu is always special enough to draw consumer's attention!
For instance, Prinkle Chicken is a fried chicken with magic seasoning powder and its sauce. Matcho King is a soy sauce-based chicken with a generous amount of toppings of spicy pepper. Another popular menu is Curry Queen, which gives you a unique curry flavor that is very addicting. They often release new menus which becomes a big hit!
Prinkle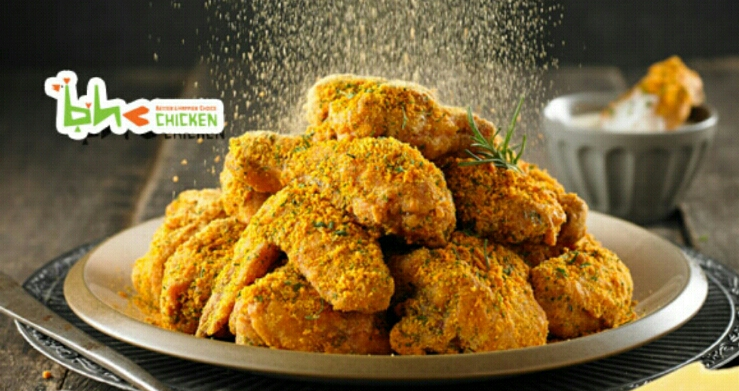 BHC's steady seller would definitely be Prinkle. The seasoning that is on top of the chicken has the flavor of cheddar cheese, garlic, and onion.
Eating the chicken itself is good, but the best part comes when you try with the cheese & yogurt sauce. (You need to order this on the side for ₩1,500, but this will be worth your money for sure!) You will taste the sweetness and savoriness at the same time!
Are you a big fan of cheese? Then I highly recommend trying Prinkle. Also, if you are ordering with a big friend group, I recommend trying their sides as well. Their side menus are an extension of Prinkle Chicken: the seasoning powder is on top of the food. yum! They offer corn dogs, cheese balls, french fries and so-dduk (sausage and rice cake).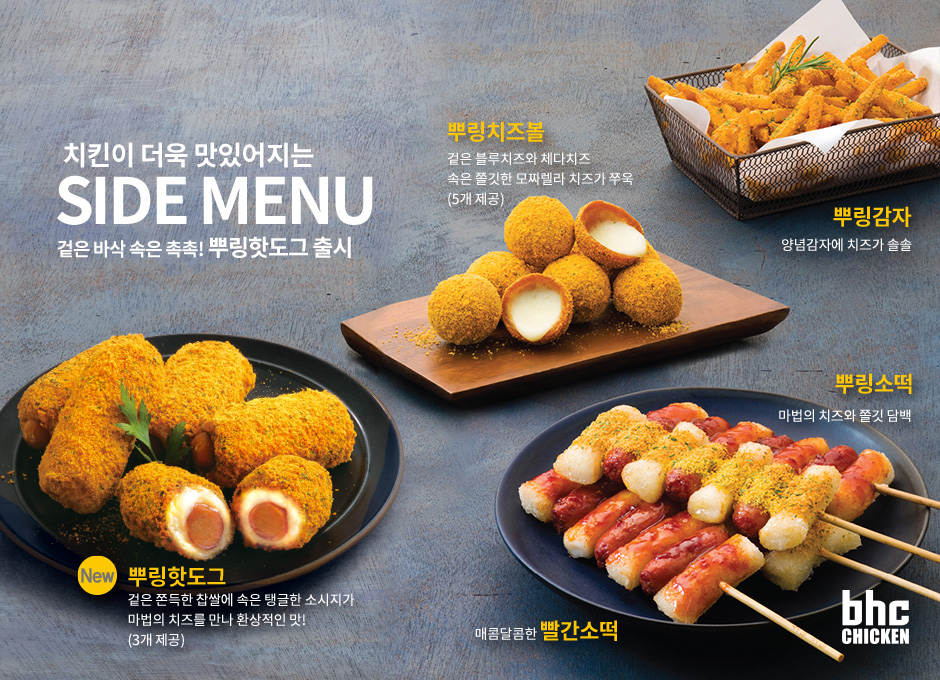 #3

Pelicana

Pelicana opened business in 1982. This is one of the brands that came up with the idea of chicken in sweet and sour sauce, and we usually call this brand as the original of Korean fried chicken.
They release their new menu from time to time, but nothing has surpassed their original and sweet and sour sauce chicken. With its long brand history, Pelicana has more dedicated customers than the others.
Seasoned Fried Chicken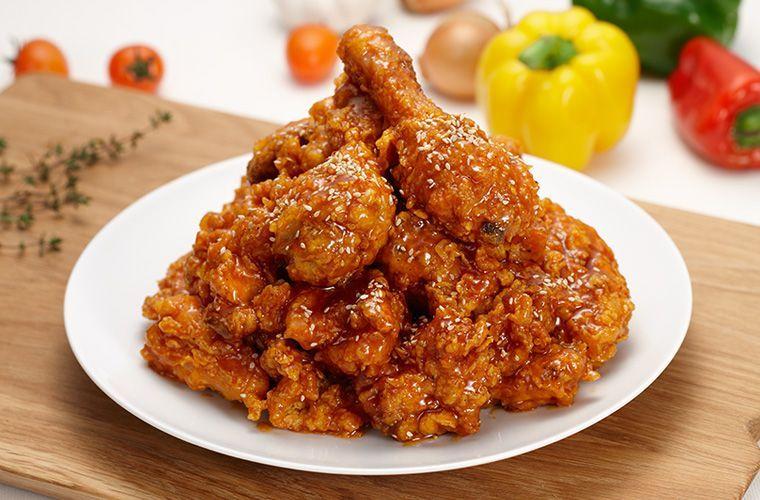 A bite after Pelicana's sweet and sour chicken, you will notice that there isn't much of specialty. However, the perfect ratio of garlic, gochujang (pepper paste), and ketchup make the chicken worth the money. I personally go for Pelicana's sweet and sour chicken if I crave any!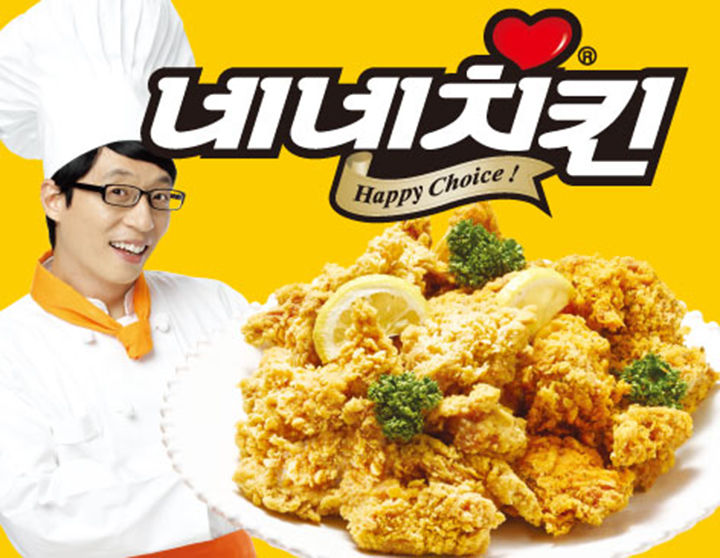 Ne Ne Chicken started the business in 1995. They started their business just like any other franchise, but three special features made the business and stand out among countless fried chicken franchises.
First of all, their packaging was sensational. During that time, there was nothing like Ne Ne's take-out boxes. Their exterior reminded me of a pizza box, but when you open, the neat set up of chicken, pickled reddish, and drinks were all in the same box. Nowadays, it's common to see something like this, but this was a revolution about 10 years ago.
Another key to success for Ne Ne was choosing the right person for their celebrity endorsement strategy. Fried chicken industry in Korea is well-known for using celebrity branding to the max. Ne Ne used Yoo Jae-seok as their model for 12 years. If you don't know who Yoo Jae-seok is, he is a top comedian in Korea who hosted numbers of popular shows, such as Infinite Challenge, Running Man, and Happy Together. He is the type of celebrity who is liked by everyone, so this was a great opportunity for Ne Ne to do a positive celebrity endorsement strategy.
At last but not least, Ne Ne's chicken is tasty. They are well-known for their Pa-dak(Green Onion Chicken) and Snowing Chicken! I will explain in detail below.
Padak (Green Onion Chicken)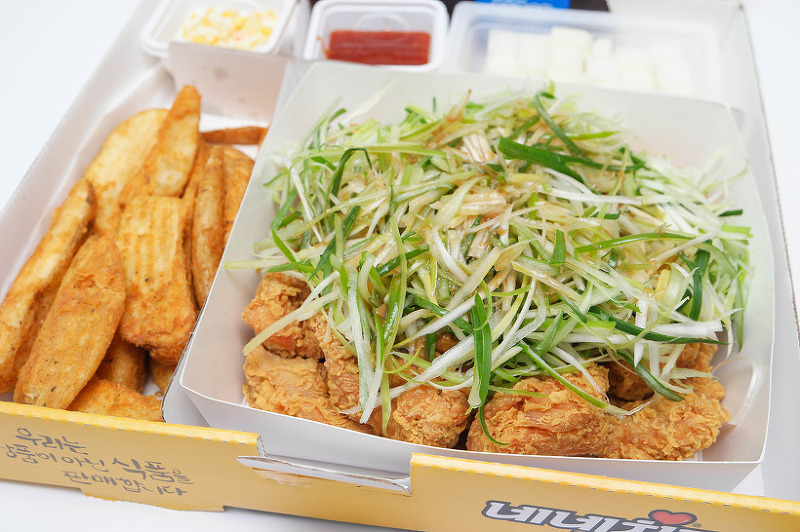 You can only experience padak from Korean culture. It's that unique. With original fried chicken in the bottom, you put sliced green onions on top with the oriental sauce. The combination of green onion and the oriental sauce tastes refreshing. You must try this!
Snowing Chicken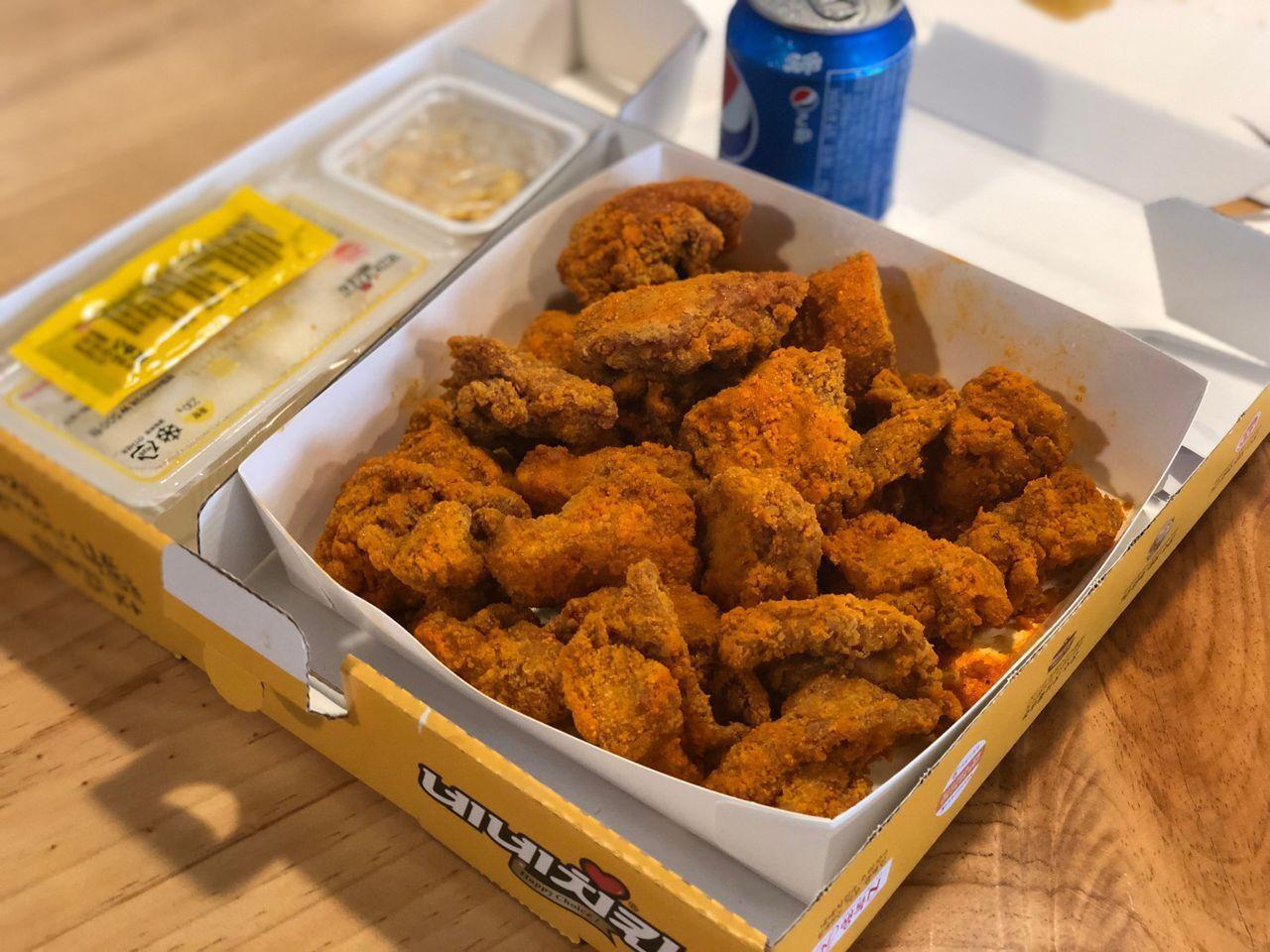 Snowing Chicken is original fried chicken with special cheese powder sprinkled on top. Just like it's snowing from the sky! The combination of the rich cheese seasoning and the crispiness of the fried chicken is amazing. However, note that some people might find this too much due to the seasoning, which can be hit-or-miss. There are three flavors available for snowing: cheese, vegetables, and spicy.
The picture above is the newest spicy flavor! BHC's Prinkle and Ne Ne's Snowing gets compared often, so why don't you try both and rate them?

Found in 1991, Kyochon is famous for its soy sauce chicken.
A few of the suggestions that I have made earlier are more popular among the younger generations, but this soy sauce chicken is the best seller for all ages. Some people find KyoChon chicken has a smaller portion compared to the other brands, but it's because of their thin breading and stack them all together in the box.
Original Soy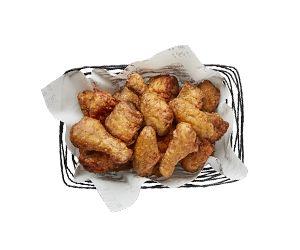 Soy sauce chicken has become popular over the years, but nothing can compare to KyoChon.
I personally love soy chicken and I got to try most of the brands, but KyoChon still wins among them. The chicken is fried to a crisp, and then the garlic-based soy sauce is carefully applied to each piece with a brush. Soy chicken is great because unlike other flavors, you don't need to eat it hot for it to be delicious. If you only have one chance to eat chicken in Korea, I'd recommend KyoChon.
Soy Original + Red Original Half and Half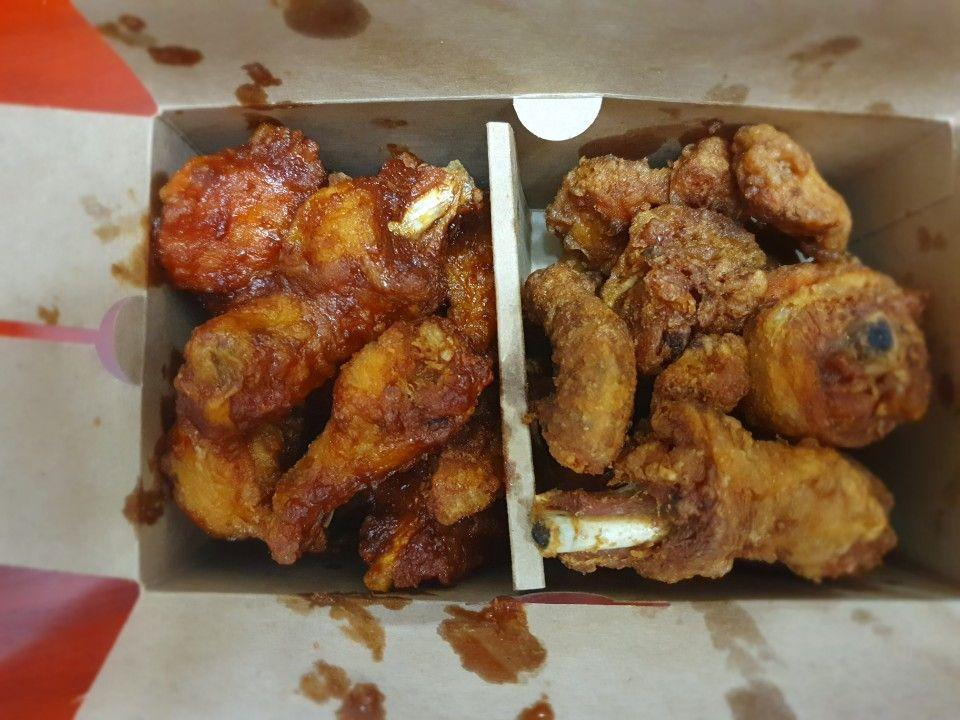 My go-to menu from KyoChon is the soy original and red original. The soy is good but can be a bit too much when you only order this flavor only. I recommend ordering other flavors that are made with Korean red spicy peppers, garlic, and honey, which is called red original. You can order half-and-half of both, just like the picture above. Make sure you try both flavors of KyoChon!
---
Getting Your Chicken Delivered In Korea
Locals order their fried chicken with a touch of their phone. If you're looking to order fried chicken delivery in English, we've got you covered!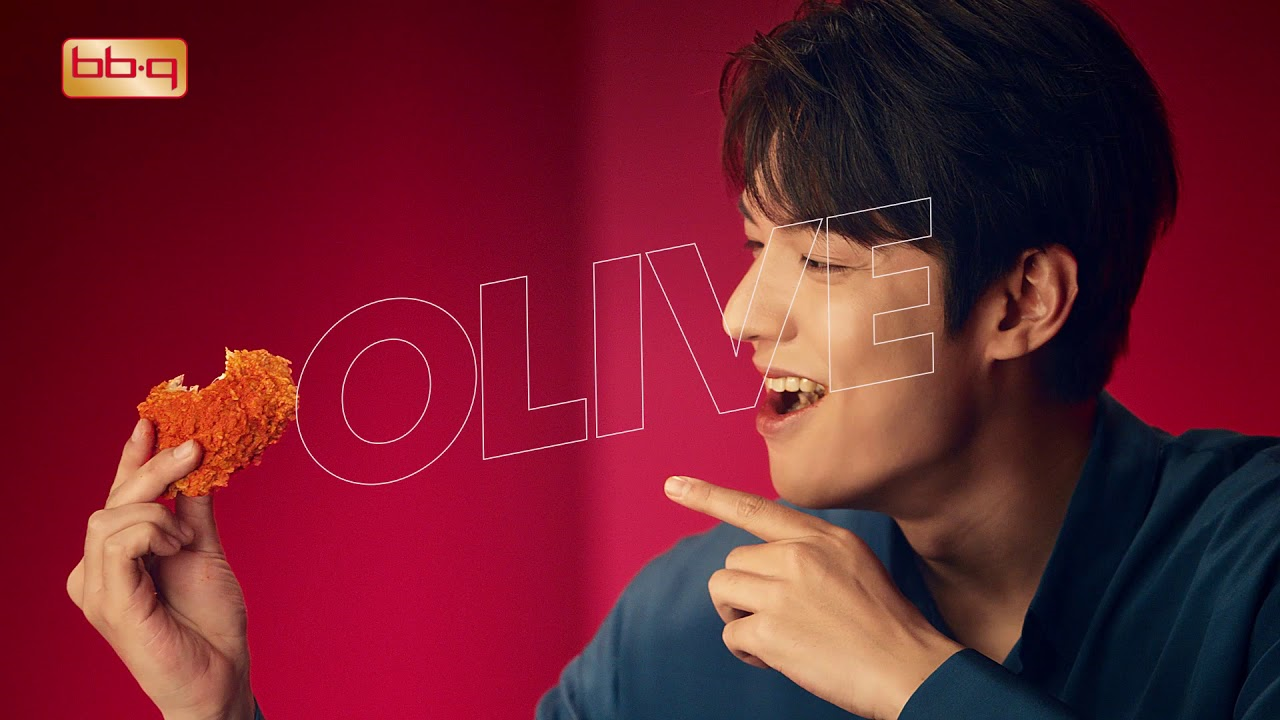 Goobne Delivery: This brand, although not in the Big 5 in Korea, is renowned for its delicious roast chicken.
Mom's Touch Delivery: Many go to this fast food eatery for chicken burgers, but it actually started off as a fried chicken franchise. Their fried chicken is worth a try!
How did you like our recommendations today? How many have you tried among these five brands? I hope you can try some more of the Korean Fried Chicken during your stay. Have a good fried chicken time
---
If you have any questions or suggestions, contact us at help@creatrip.com.
---