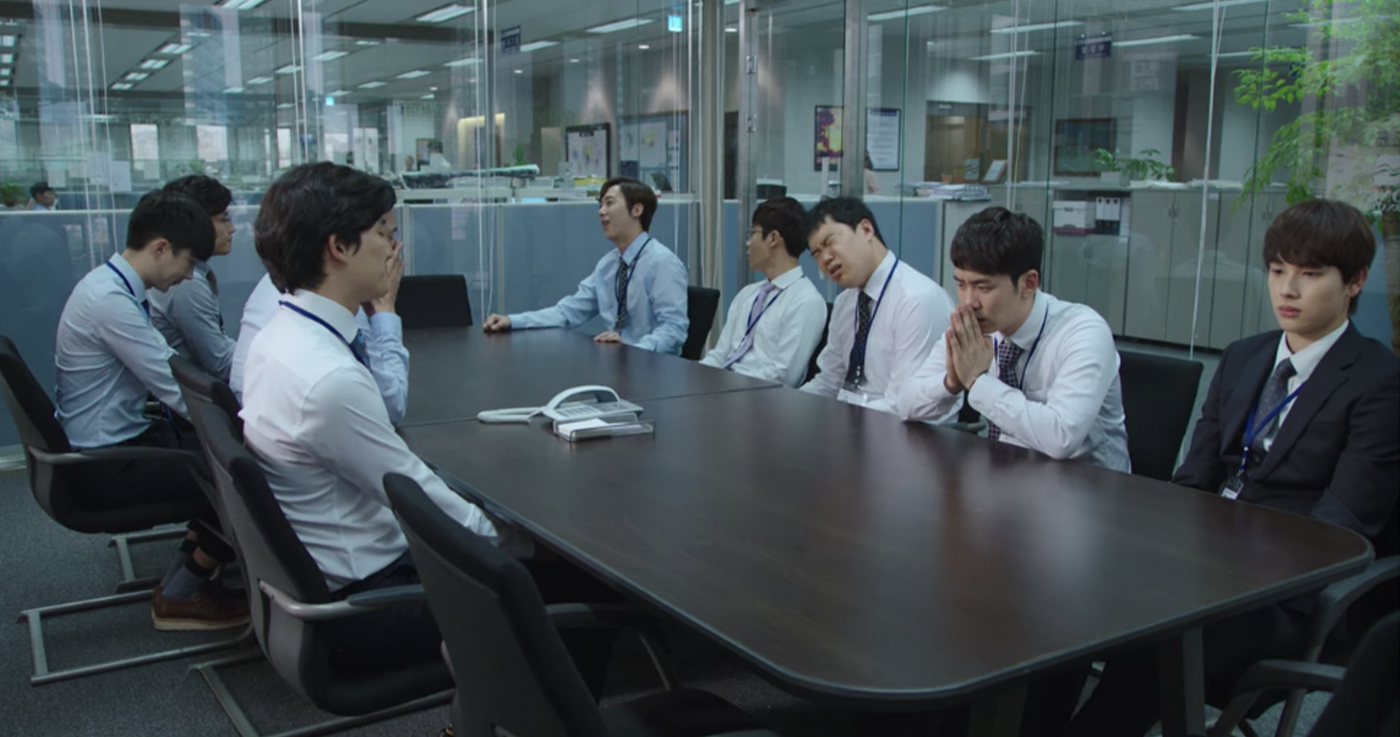 We believe for many of us the first company that comes to mind when talking about a Korean company must be Samsung, right?
However, Samsung, which everyone seems to want to work at, is surprisingly not the company that Korean students and graduates want to enter the most.
Take a look at Jobkorea and Incruit's survey results below and see what the number one dream company for Korea's university students was in 2020!
---
Korean Companies Favoured By University Students

Jobkorea
Job Korea, a South Korean employment website, conducted a survey on the preference of companies ranked in the top 100 in terms of total market value for 1,616 college students last summer.
The results are as follows: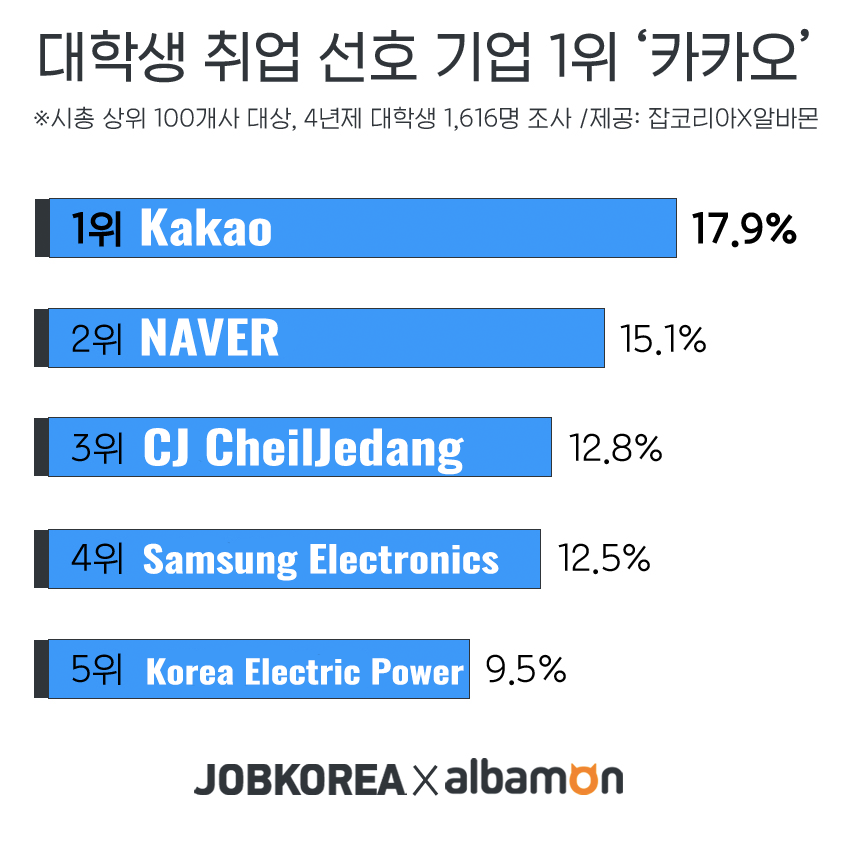 According to the survey results, NAVER ranked first in 2019, retreated to second place in 2020 (15.1%).
The first place in 2020 was Kakao, accounting for 17.9%.
The third was CJ CheilJedang (12.8%), Samsung Electronics (12.5%), Korea Electric Power (9.5%), LG Electronics (6.6%) and so on.
University students who major in liberal arts, arts, physical education and etc. have a very good impression of Kakao and NAVER.
There are 23.3% of humanities and social science majors who chose Kakao as their most favoured company for employment.
22.4% of management and accounting majors, as well as 22% of arts and sports majors, also have a high percentage of support for Kakao.


Students majoring in science and engineering chose Samsung Electronics as their first choice (22%), followed by CJ CheilJedang, LG Electronics and Korea Electric Power, while Kakao and NAVER ranked fifth (9.2%).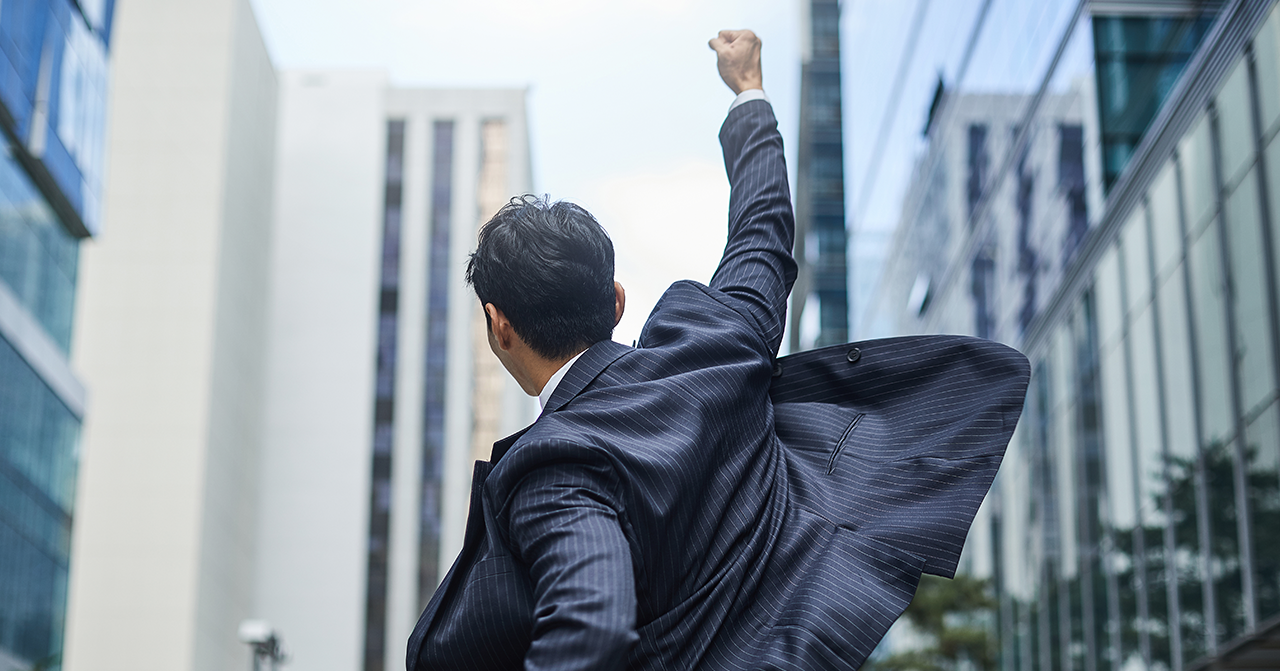 When it comes to job seeking, most university students considered "welfare system and working environment" as their primary choice (65.8%), followed by annual salary (47.5%) and freedom at work (33%).
These considerations slightly differ by industry.
For Kakao, NAVER and CJ, welfare system was the biggest factor chosen, while Samsung Electronics for being considered a pioneer in the industry and Korea Electric Power for work stability.
---
The Companies Korean University Students Want To Work At

Incruit
In this survey, Incruit asked university students their preferences about the top 150 KOSDAQ-listed companies.
A total of 1,045 students participated and the results are as follows: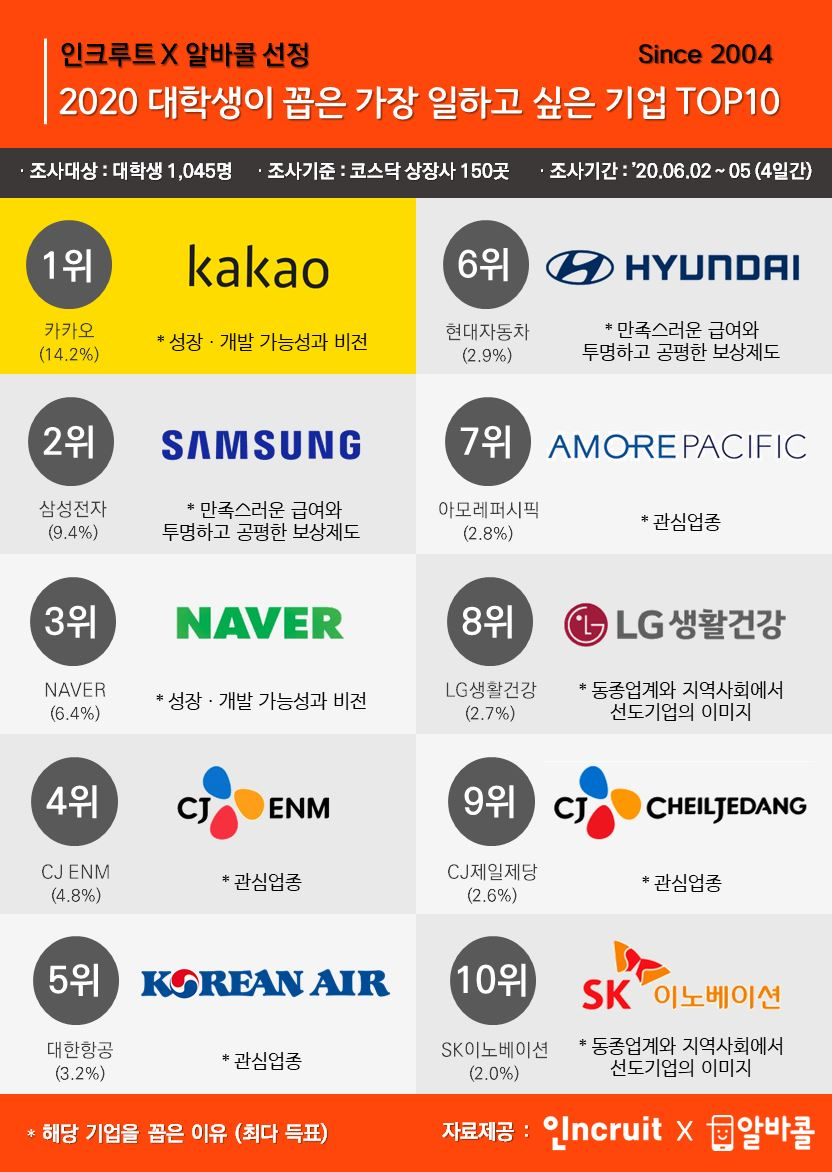 The most popular company among college students is Kakao, leading with 14.2% of votes, which aligns with Jobkorea's survey.
In 2017, Kakao ranked in 4th place and entered the top 10 after 3 years by making a leap to the top.
The highest reason for choosing Kakao was "the possibilities of growth and development" (28.1%). Especially during the times of the pandemic, Internet platforms including Kakao have shown a relatively large growth potential.
In addition, a lot more women (71.4%) voted for Kakao than men (28.6%).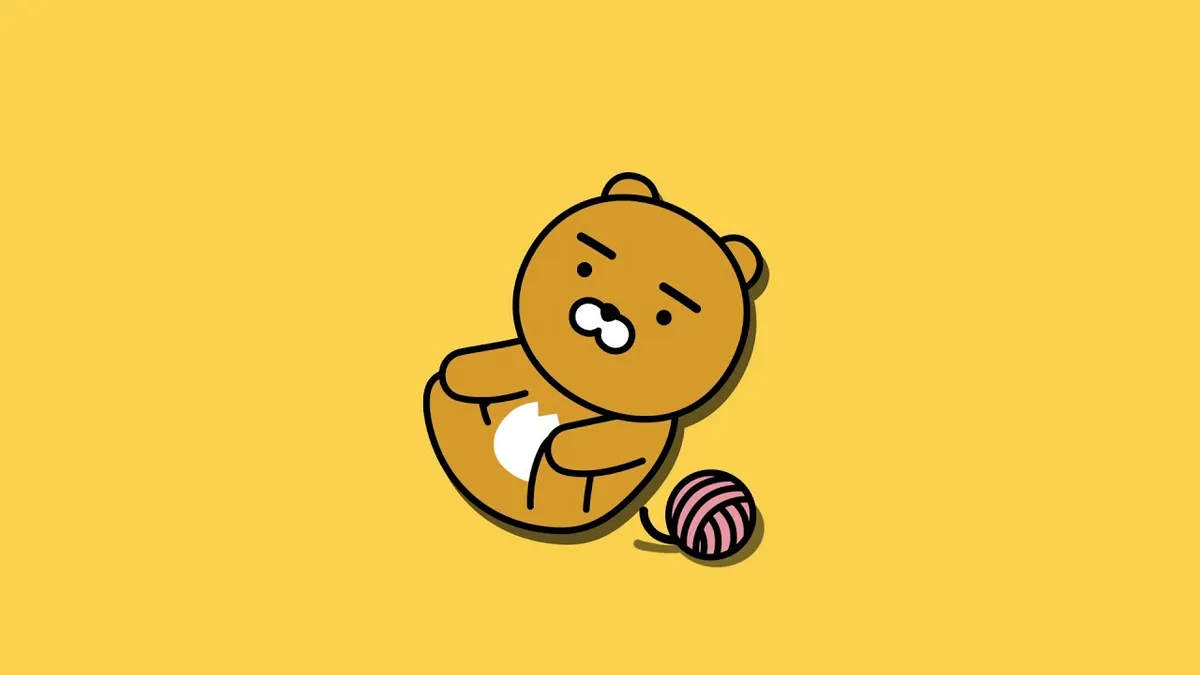 NAVER, which was ranked the first place in the previous year, ranked in third in 2020.
Samsung Electronics took second place with 9.4% of the votes.
Since 2004, Samsung Electronics was voted first place for 10 consecutive years until 2013. It is still considered the best workplace for locals given the monthly salary, company's welfare and job security.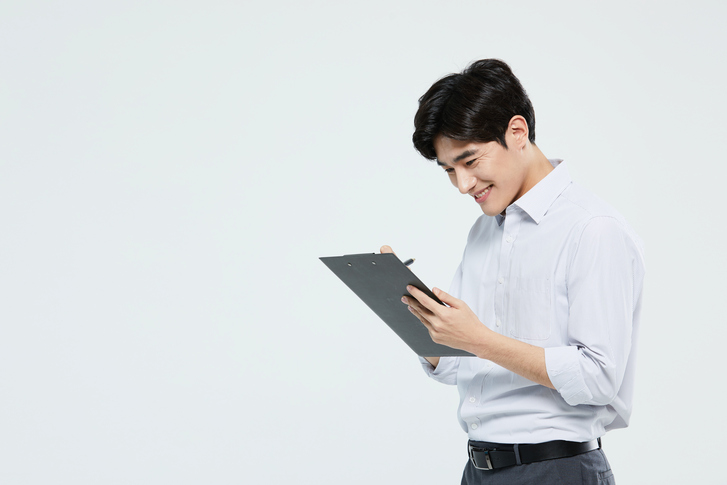 Other rankings from fourth to tenth were CJ E&M, Korean Air, Hyundai, Amorepacific, LG, CJ CheilJedang and SK Innovation.
---
We wonder if you predicted this result or some of them came as a surprise to you!
If it were you, which Korean company would you choose and why? Let us know in the comments below.