JEJU ISLAND | Creatrip Locals' Guide
A Complete Guide For A Perfect Trip To Jeju Island | Activities, Restaurants, Cafes & More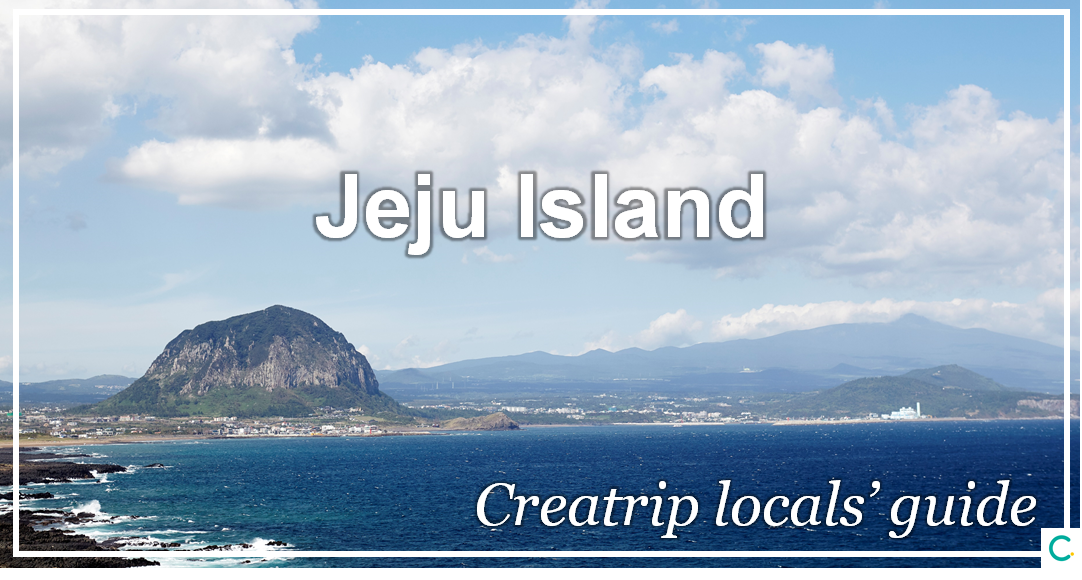 Jeju is the most exotic travel site you can find in Korea. The atmosphere is completely different from the mainland. We have gathered information about activities, filming locations, foods, cafes you can find in Jeju.
We hope this helps you plan your vacation on the beautiful island of Jeju.
---
MAP OF JEJU
---

Jeju is an island located in the southernmost part of Korea. To get to Jeju Island, you'll have to fly or take the ferry from Yeosu, Mokpo, Wando, or Busan.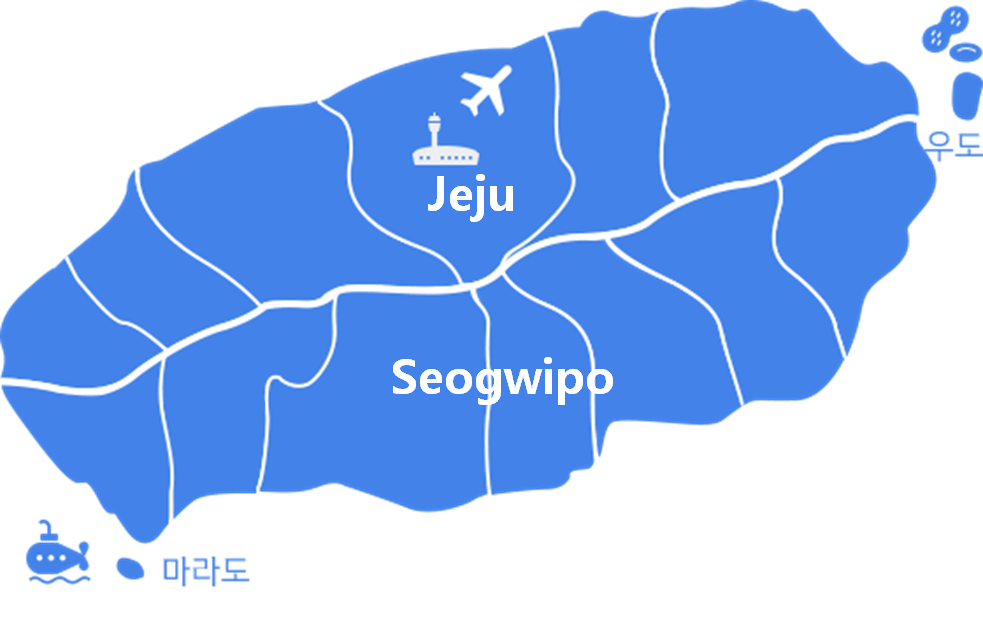 Mt. Hallasan divides the island into two. The northern part is Jeju City, where the international airport is located. The southern part is Seogwipo City, and you can find more of well preserved natural environment here.
---
THINGS TO DO
---
Beaches
Not only can you find many beaches on Jeju, but they are the most beautiful ones you can find in Korea. Here are some must-visit beaches while you stay in Jeju.


1. Hamdeok Beach (Jeju)
Address: 제주특별자치도 제주시 조천읍 함덕리 107
Hamdeok is a beach with the most clear blue colour in all of Korea. Climb the oreum (a volcanic hill) next to the beach, and you can enjoy the scenery from a bird's view. It's a great beach to swim in or to take a stroll around.


2. Woljeongri Beach (Jeju)
Address: 제주특별자치도 제주시 구좌읍 월정리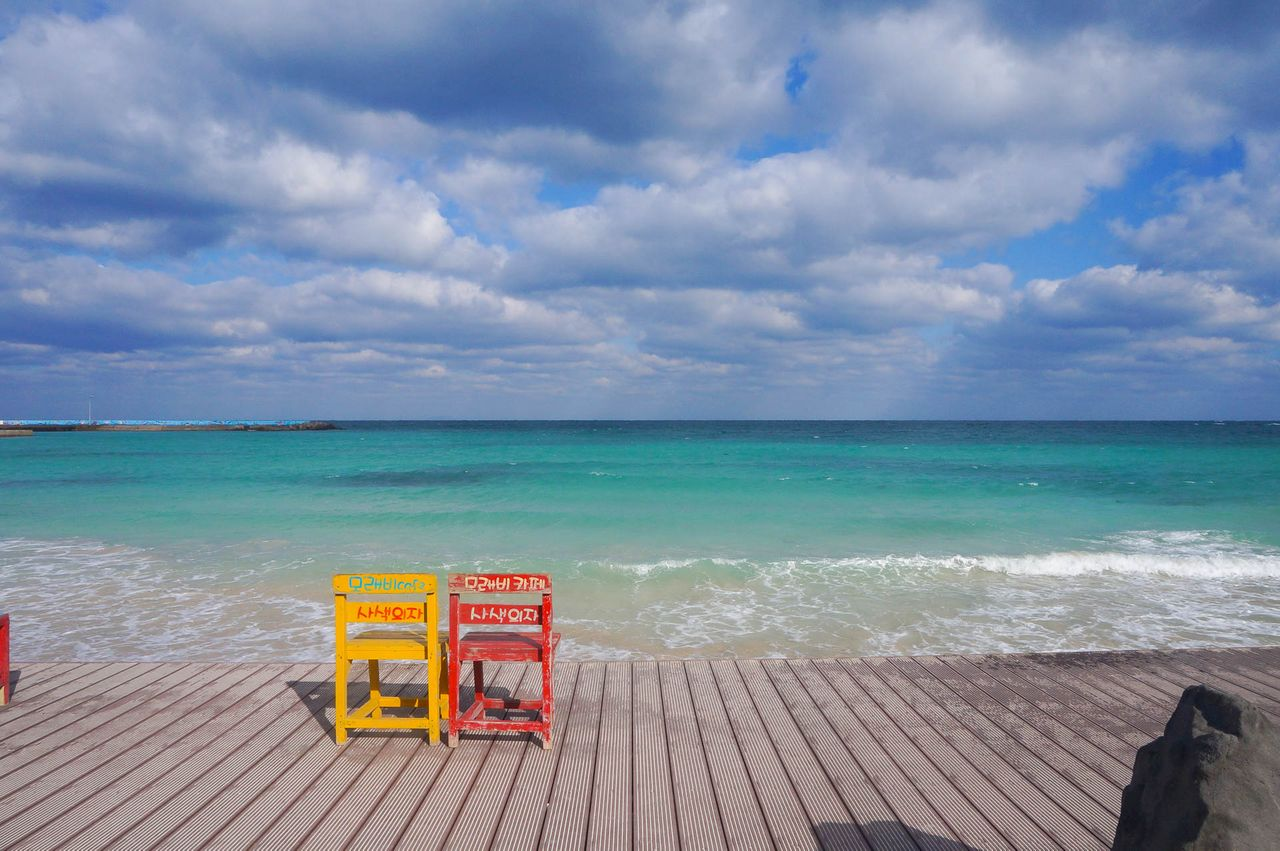 Woljeongli means "a town where the moon stays." Its water level is low, and travellers of any age can enjoy swimming here. It's also a great surfing spot where you can enjoy water activities.


3. Seobin-baeksa Beach (Jeju)
Address: 제주특별자치도 제주시 우도면 우도해안길 264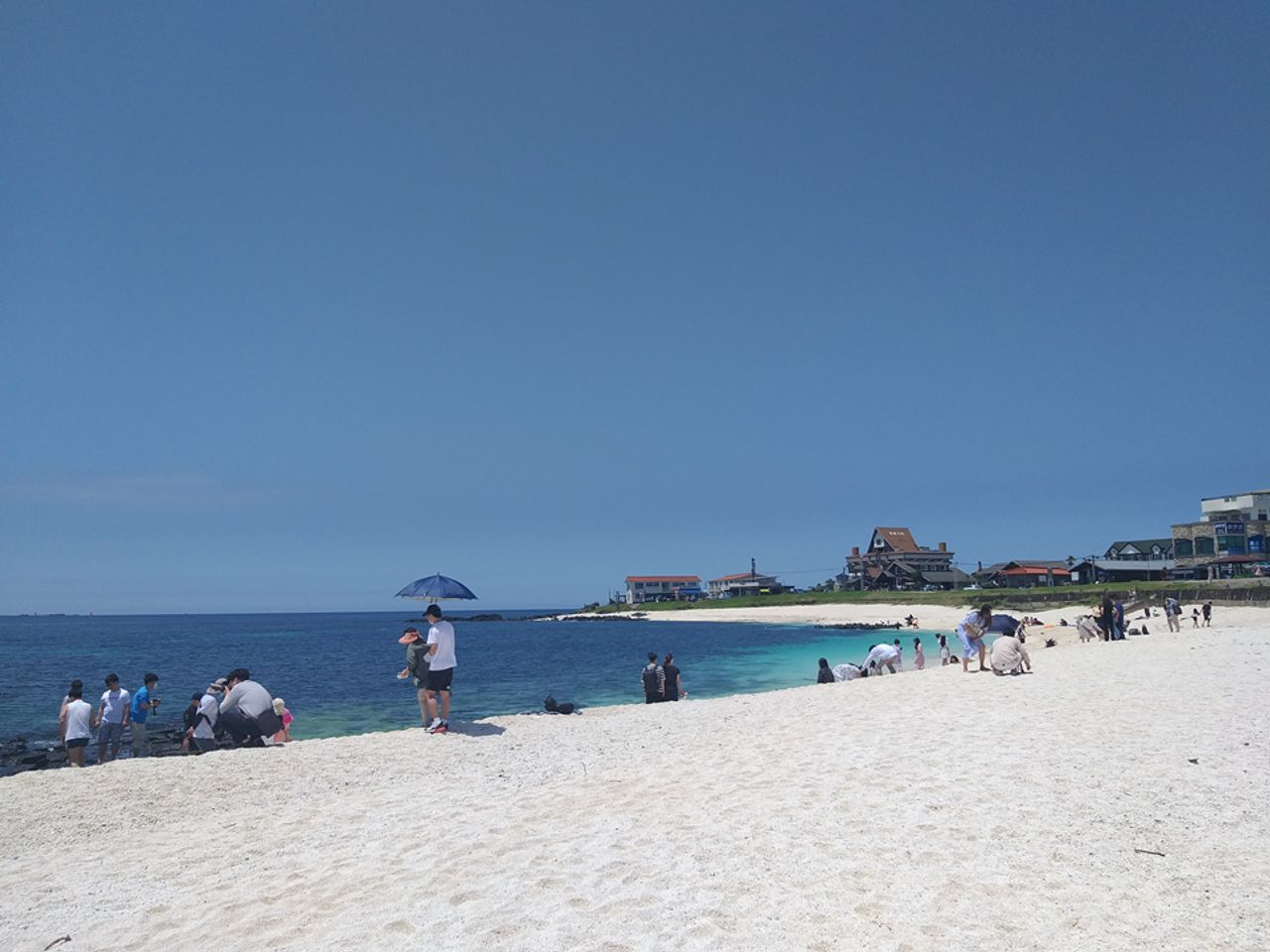 Seobin-baeksa is located on Udo Island. The water's colour close to the land is transparent, and the water faraway is coral blue. It's a mix of a sandy beach and a rocky beach which is a rare sight. Rent an electric car or bicycle to travel around the island, and enjoy the scenery of Udo.

4. Iho Tewoo Beach (Jeju)
Address: 제주특별자치도 제주시 이호일동 375-43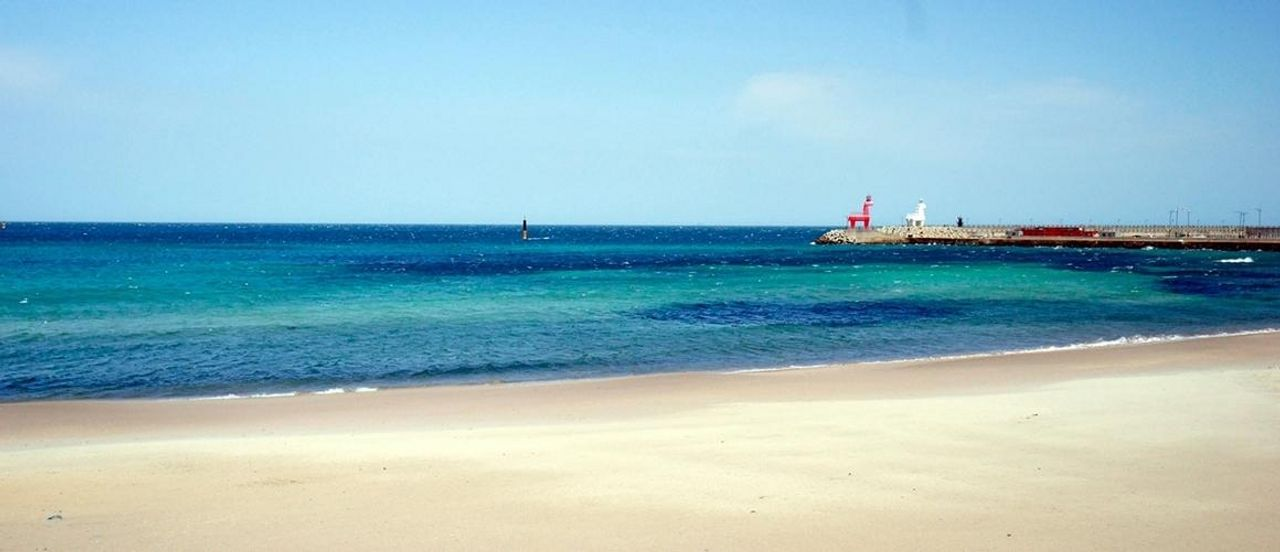 It is one of the closest beach from the Jeju city. There are exotic trees that make the scenery unique, which you can't find anywhere else in Korea. Also, the two giant horse-shaped lighthouse is a perfect spot to take pictures that will last.

5. Hyeopjae Beach (Jeju)
Address: 제주특별자치도 제주시 한림읍 협재리 2447-17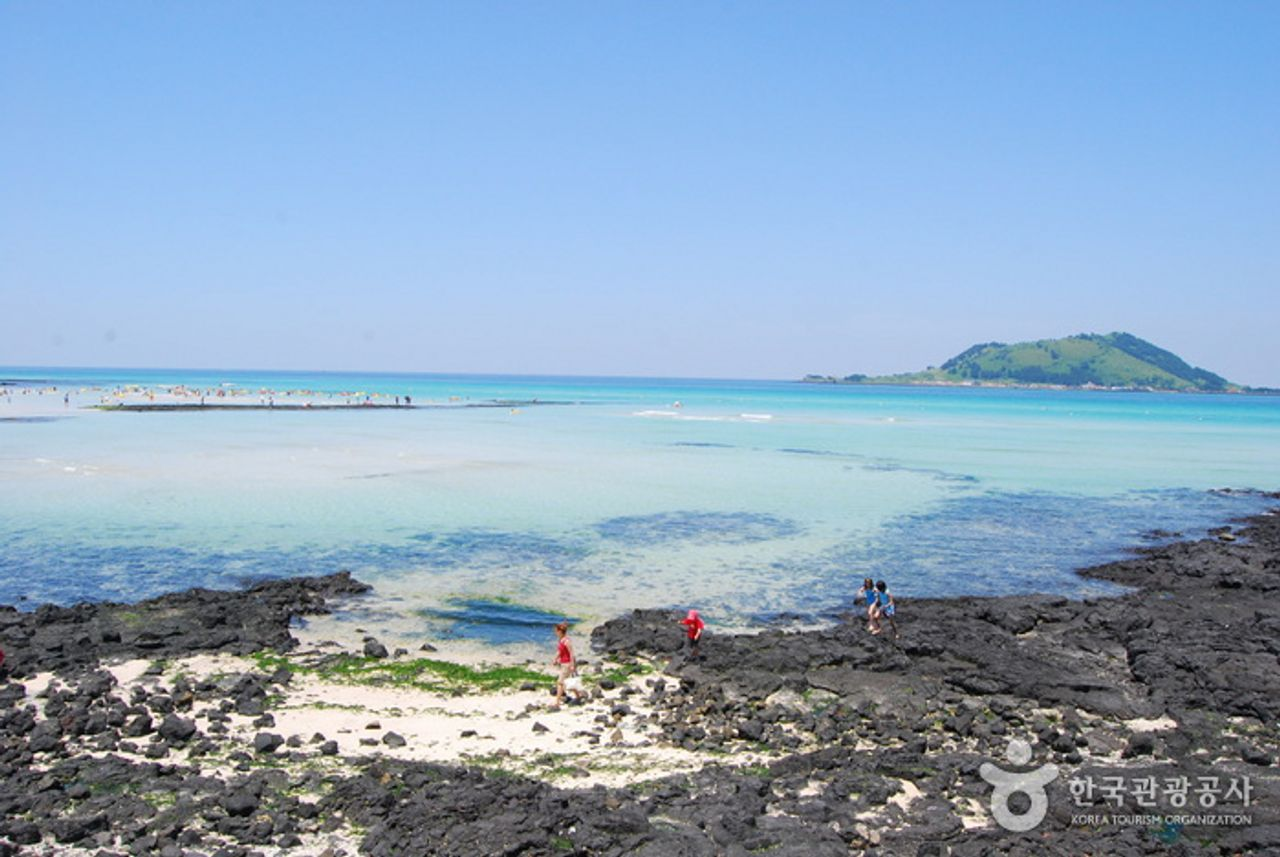 Hyeopjae is the must-visit beach on the west coast of Jeju Island. Since it's on the west coast, you can enjoy the beautiful sunset on Jeju. Since it is a popular tourist site, you can easily find great cafes and restaurants here.


6. Geumneung Eutteumwon Beach (Jeju)
Address: 제주특별자치도 제주시 한림읍 금능리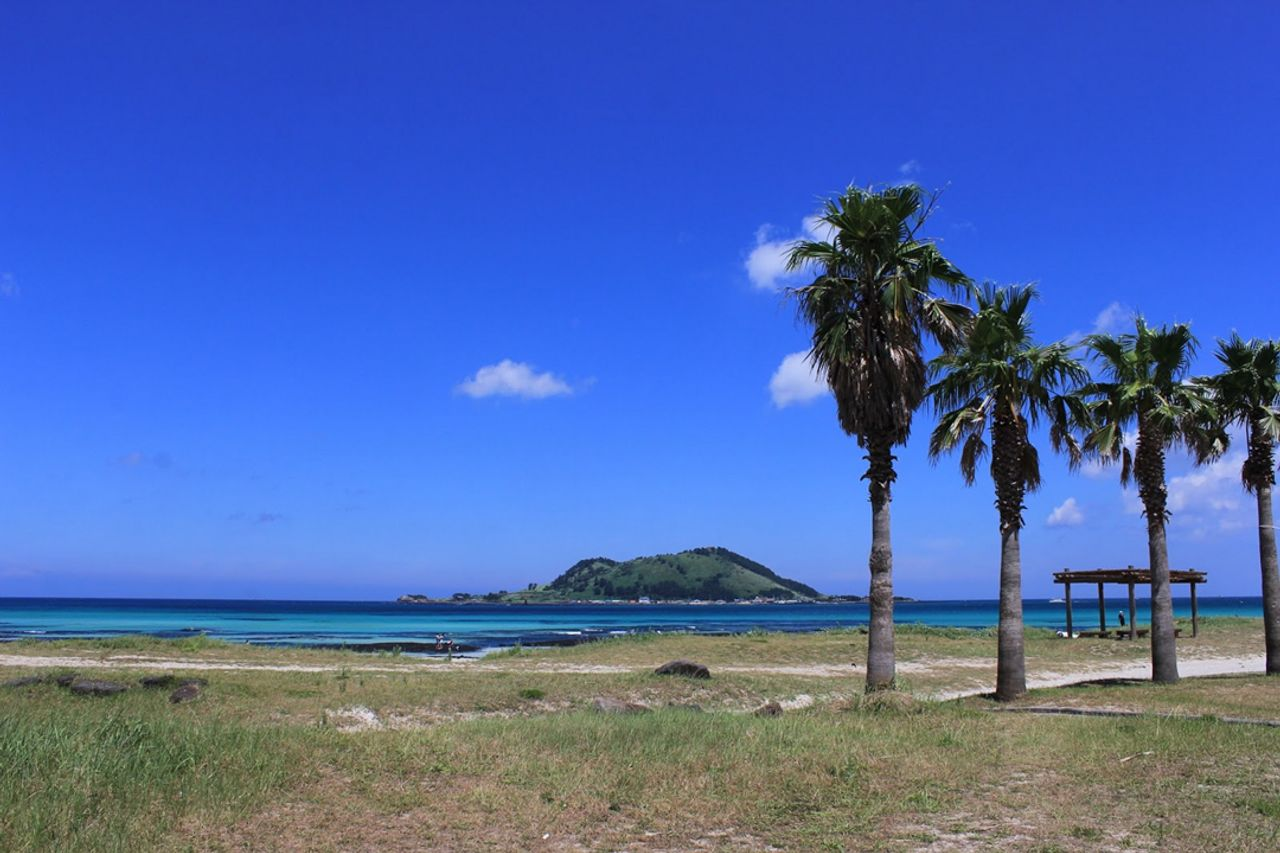 Geumneung is located right next to Hyeopjae and shares the clear water with it. It is less crowded than the other famous beaches, and you can enjoy the quiet vacation here. It is better to visit here when the tide is low because you can enjoy the sandy beach that reveals itself.


7. Jungmun Saekdal Beach (Seogwipo)
Address: 제주특별자치도 서귀포시 색달동

Jungmun's tides are higher than other beaches and is a great place to surf. The sands have different colours of black, gray, red, white, and you can enjoy different sides of the beach when the sun comes from different angles.
8. Pyosun Haevichi (Seogwipo)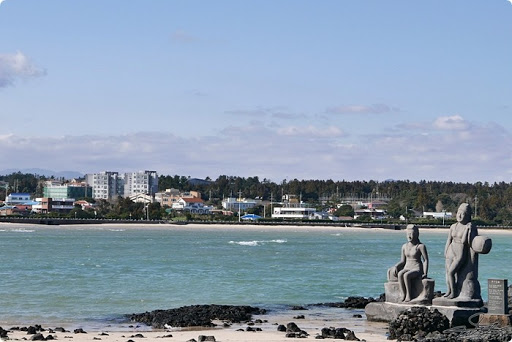 Pyosun has one of the largest sandy beaches in Jeju. It is very shallow, and it might seem like a lake at first glance. It's the perfect place to enjoy swimming with children in the clear blue ocean of Seogwipo.
Hallasan Tracking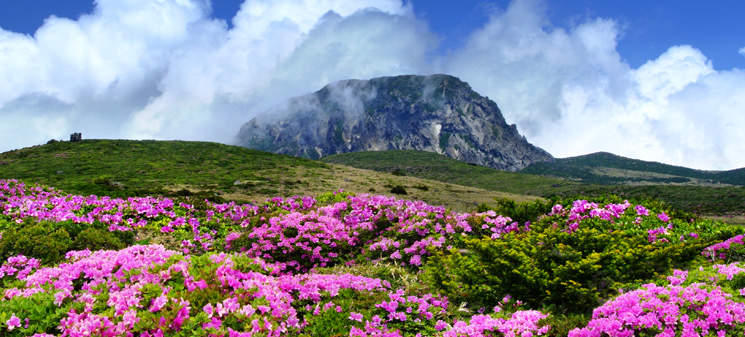 Source: Jeju.go.kr
Jeju is a volcanic island, and a dormant volcano is located in the middle of it. It's Mt. Halla, which is the highest mountain, that stands 1,947m tall. Since it's not a very steep mountain, it will take a long walk to get to the top.
Here are some recommended trails around Mt Halla! Pick your favourite one to enjoy Korea's best mountain!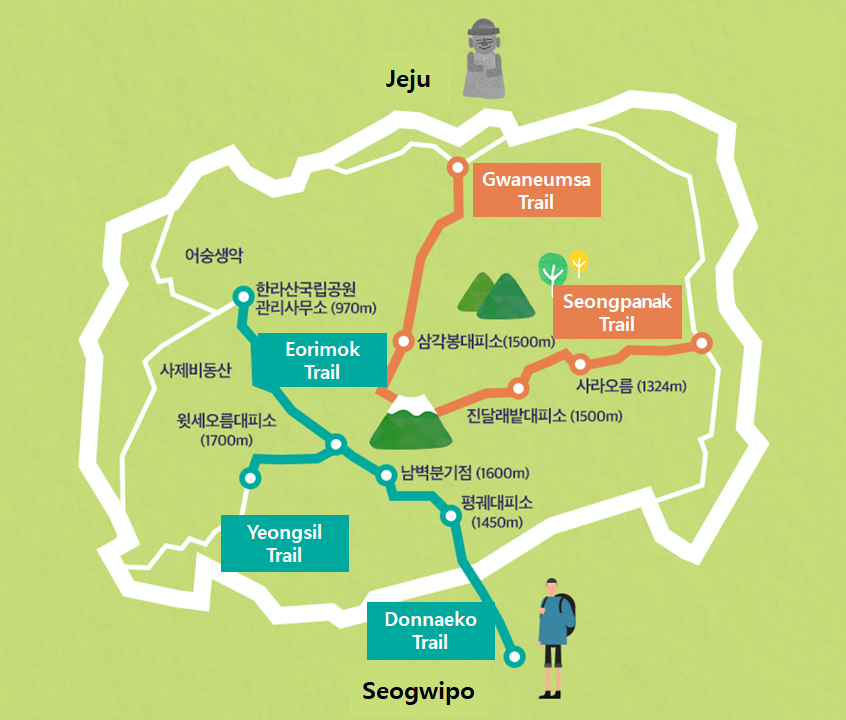 Source: Daehaknaeil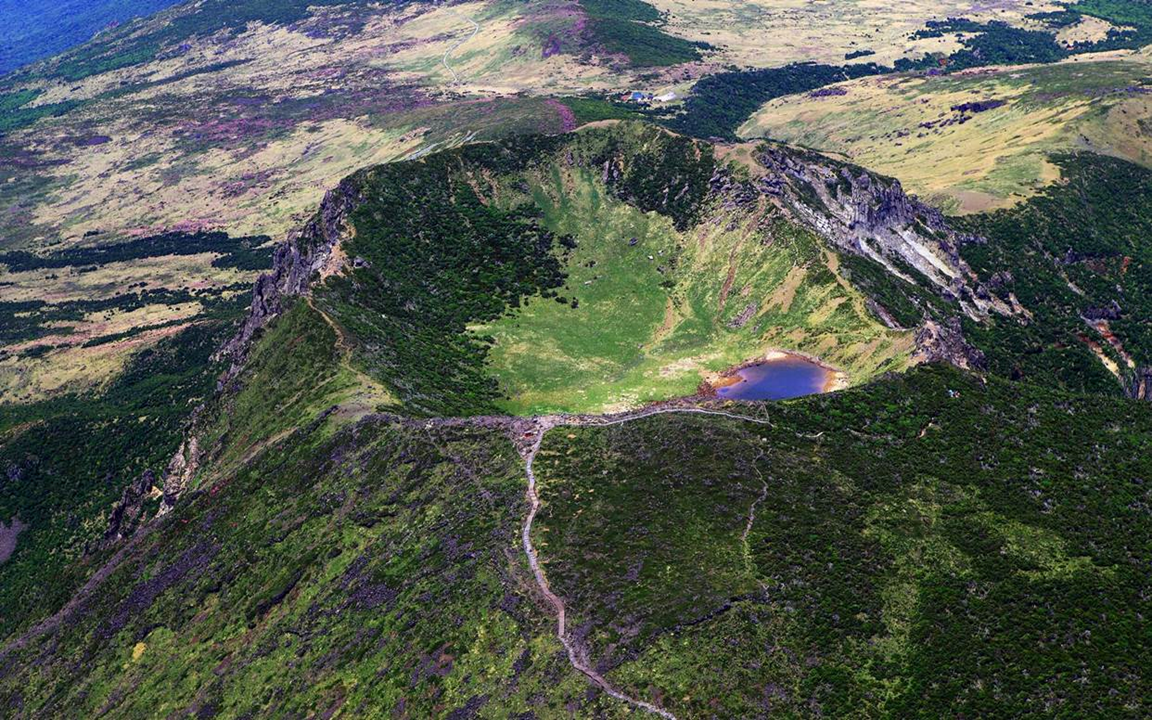 To Baekrokdam (1947m)
Gwangeumsa Trail

Distance: 8.7km / 5 hours



Seongpanak Trail

Distance : 9.6km / 5.5 hours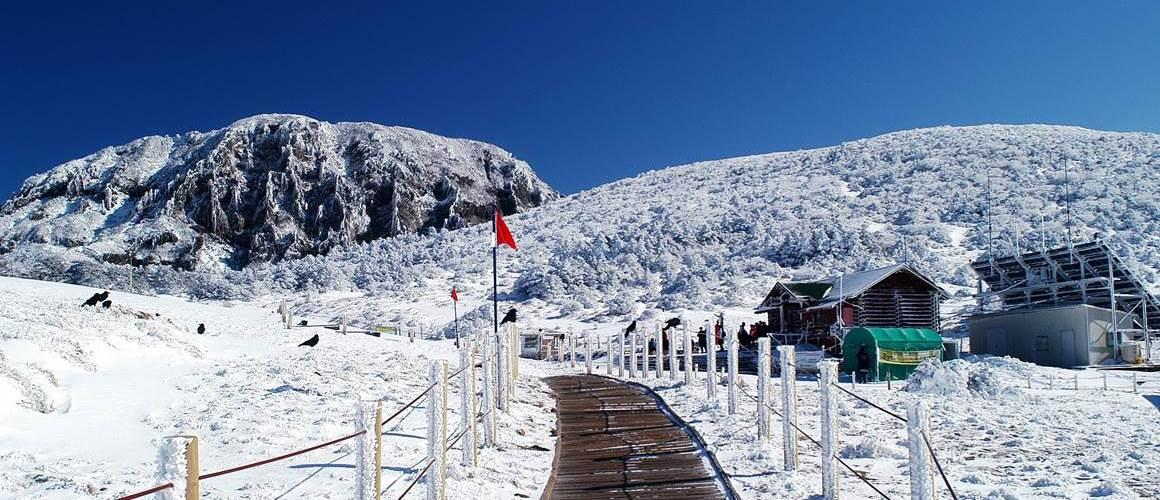 Source: visitjeju.net
To Witse Oreumisit
Yeongsil Trail

Distance: 5.8km / 2.5 hours



Eorimok Trail

Distance: 4.7km / 2.5 hours



Donnaeko Trail

Distance: 7km / 3.5 hours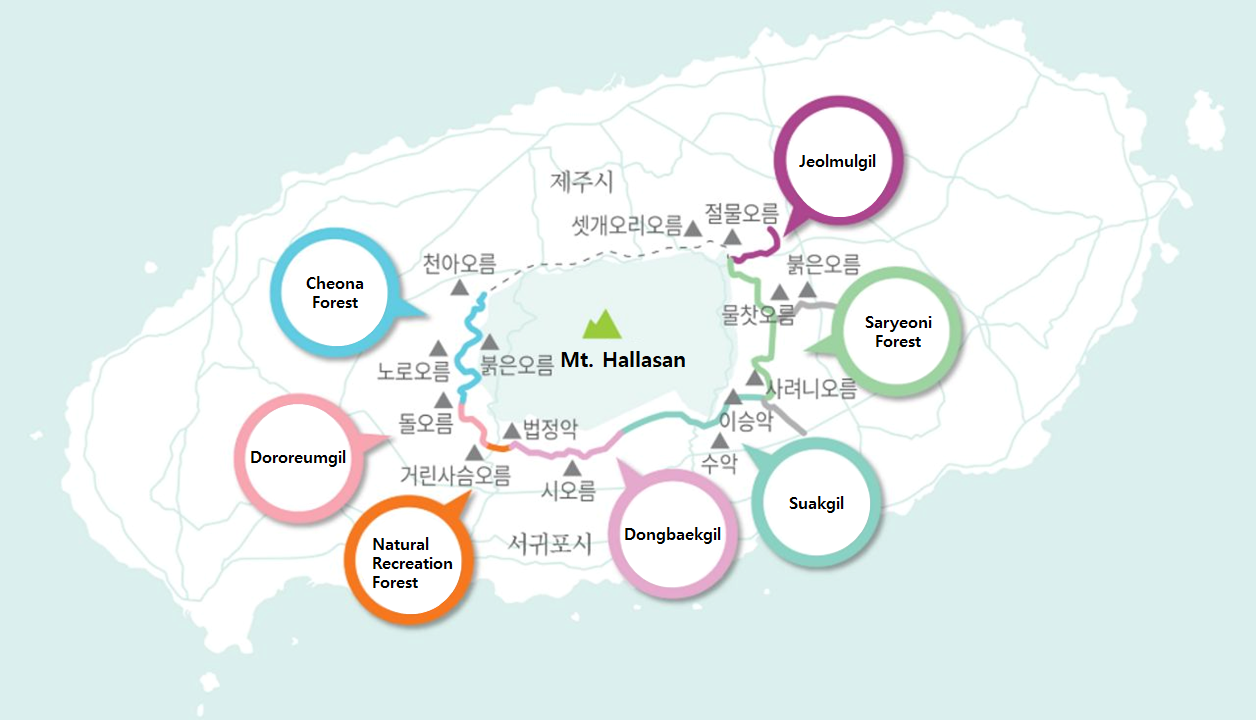 Around Mt. Halla
Cheona Forest

Route: Cheona Forest ~ Dororeum
Distance: 8.7km
Dororeumgil

Route: Dororeum ~ Georin Oreum
Distance: 8km
Natural Recreation Forest

Route: Natural Recreation forest ~ Beobjeong Temple
Distance: 2.3km
Dongbaekgil

Route: Beobjeong Temple ~ Donnaeko Trail
Distance: 11.3km
Suakgil

Route: Donnaeko Trail ~ Saryeoni Oreum
Distance: 16.7km
Saryeoni Forest

Route: Saryeoni Forest ~ Saryeoni Oreum
Distance: 16km
Jeolmulgil

Route: Saryeoni Forest ~ Jeolmul Forest
Distance: 3km
Olle Trail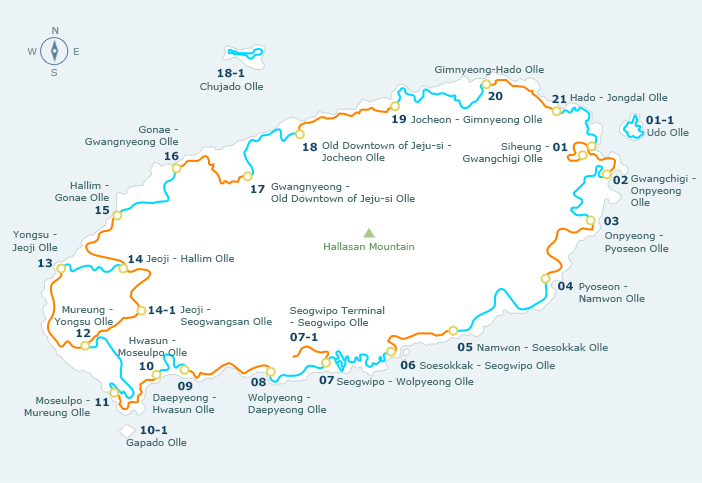 Source: visitkorea.or.kr
Walking along the Olle trails would be the best way to enjoy the natural environment of Jeju. You can see things you couldn't see on cars. Bright sun, cool breeze, the smell of the sea and the view is completely different on foot.
Extreme Sports
With beautiful beaches and mountains, Jeju is a perfect place to enjoy extreme sports on water and in the sky.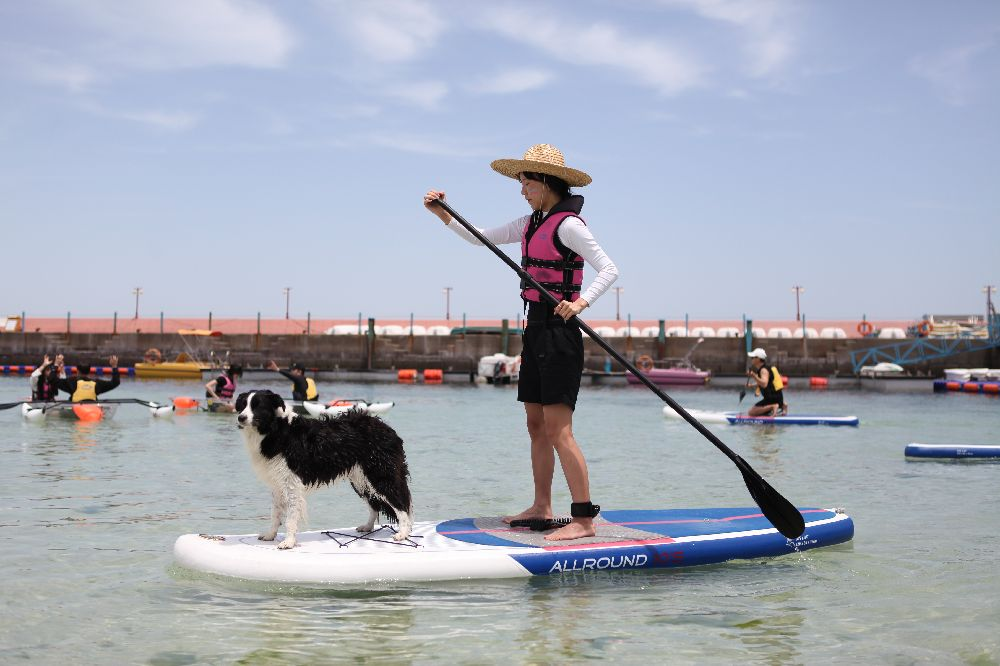 Jeju has a clear blue sea on all sides, and you can find perfect places to surf. If you are too afraid of surfing, take the paddleboard which you can enjoy at your own speed!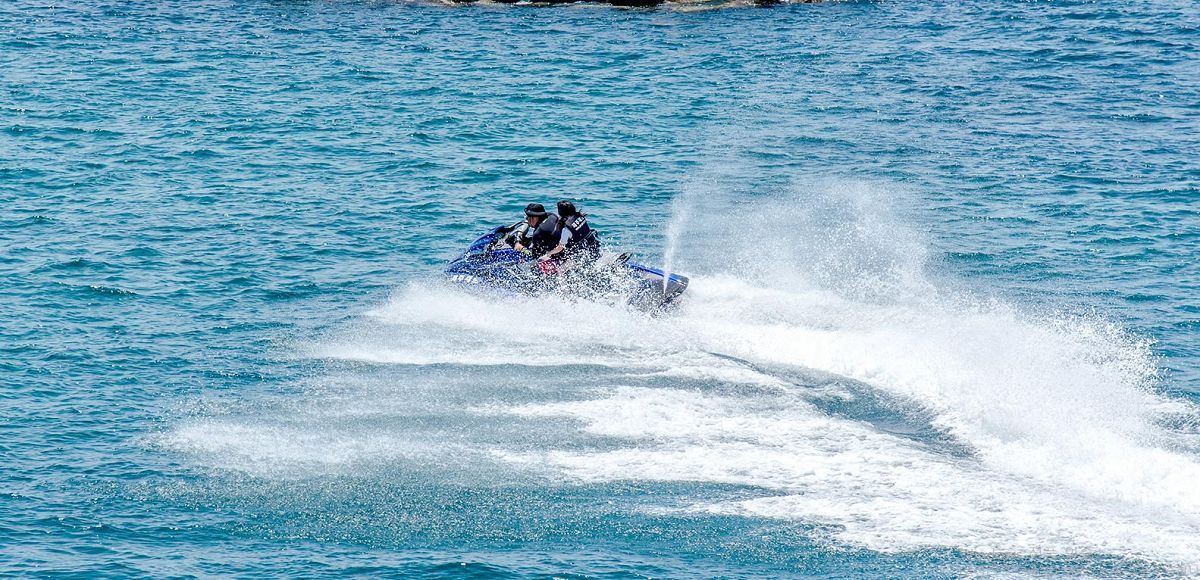 If you want to enjoy speed, ride on a jet ski and feel the cool breeze on your face, and waves under your feet.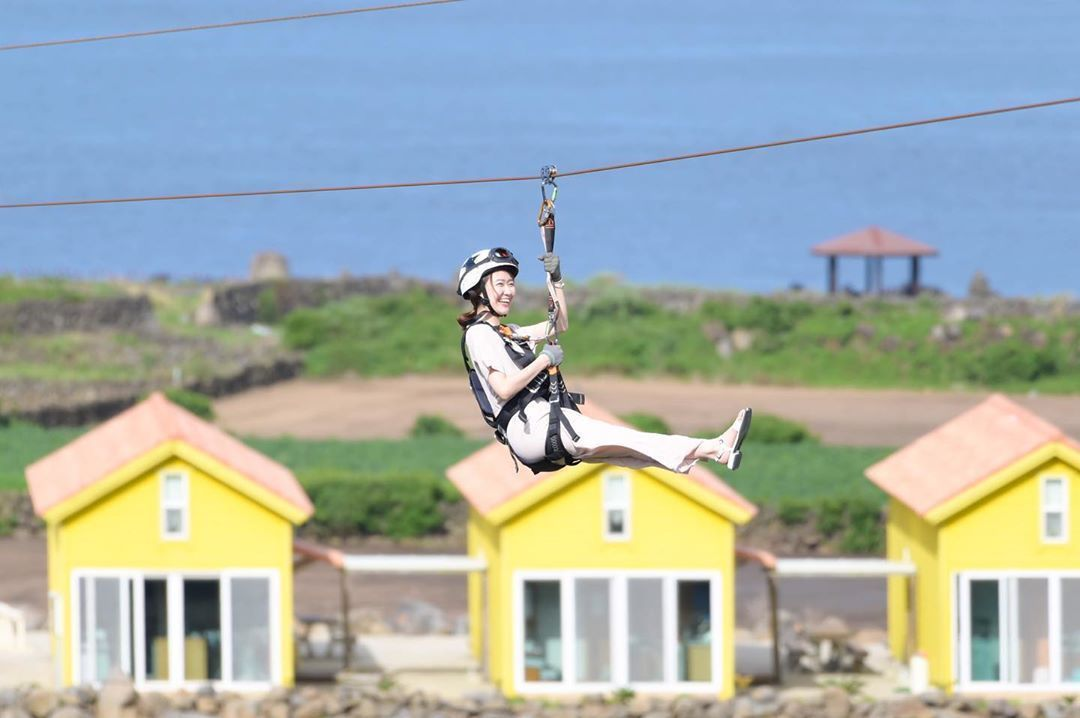 Hang on a wire and fly through the air. Fly over the thick forests next to the sparkling seas.


4. Paragliding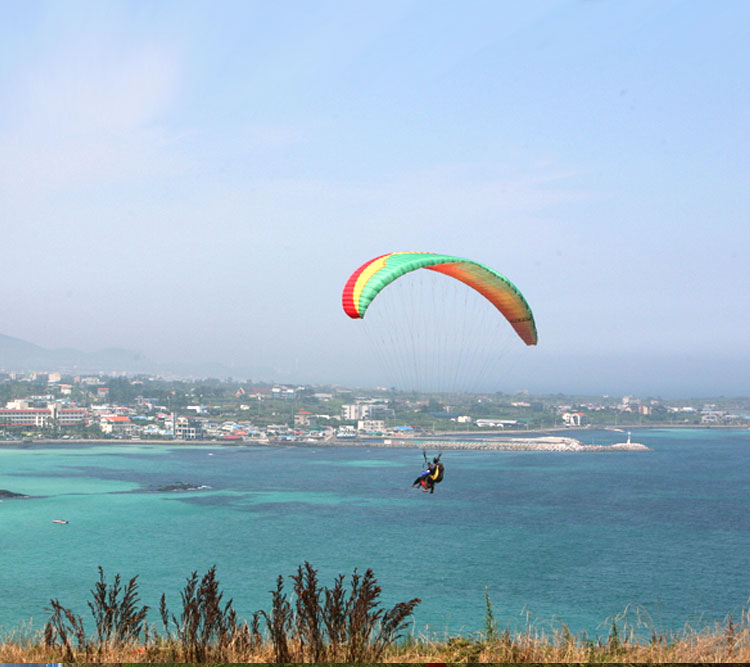 If you need something more exciting, how about flying across the sea on a Jeju's strong wind. Jeju's oreums are one of the best places to enjoy paragliding in Korea.
Pub Crawl
Jeju is a solo travel destination for many people. But, if you are tired of travelling alone, how about finding some friends on a pub crawl tour. Travel through the best pubs of Jeju and Seogwipo, and make some new friends from all of the world.
Source: visitjeju.net
Museums
Jeju is also an island of artists. Lots of artists came for inspiration, and many of them have settled here after being mesmerized by the magnificent nature. It would be worth a while to visit one or two of the local museums you can find.

1. Lee Jung-seop Art Museum
Operation: Closed every Mondays
Hours: 09:00~18:00

Source: seogwipo.go.kr
Lee Jung-seop is one of the most loved artists in Korea. He is famous for his paintings of cows and his family. Follow his traces and hardships he had to face, and the paintings will feel even more special.

2. Teseum
Address: 제주특별자치도 애월읍 평화로
Hours: 08:30-19:00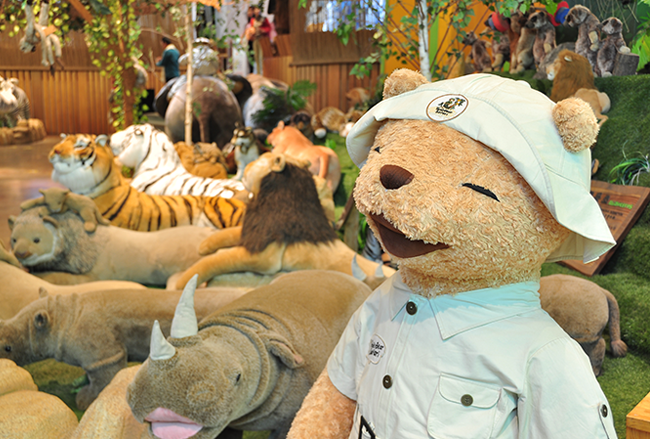 Source: teseum.net
Teseum is a compound of teddy bears and museums. Jeju was the first place for Teseum in Korea, and you can find cute teddy bears dressed in traditional Jeju style!
Address: 제주특별자치도 제주시 노형동 1100로 3047
Hours: 11:00-18:00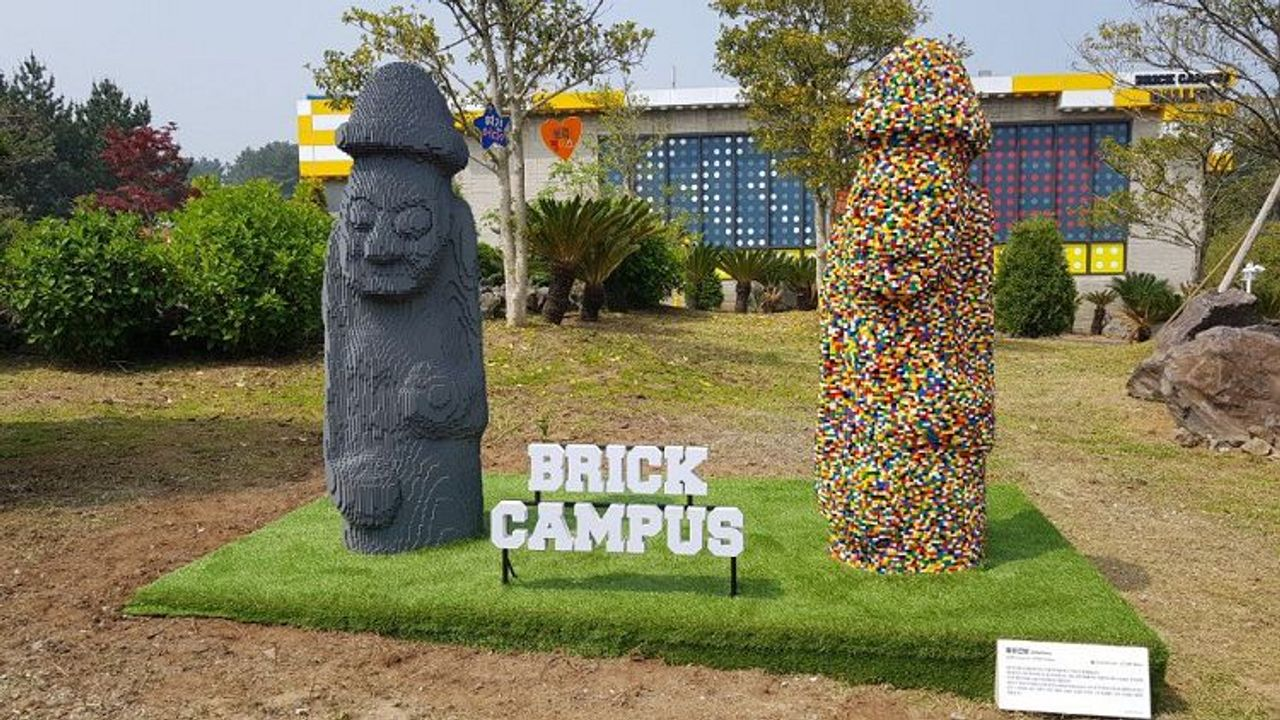 Brick campus recreates the world with bricks and presents amusing sights from your imaginations. Jeju has one of the only two Brick Campus in Korea!
---
FILMING LOCATIONS
---
Jeju is a perfect place for a filming location, because of the beautiful natural environment, and the exotic atmosphere. Let's look at some of the recent dramas which were filmed in Jeju.

Legend of the Blue Sea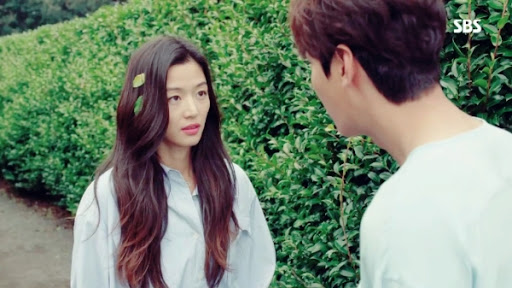 Legend of the Blue Sea, starring Jeon Ji-hyun and Lee Min-ho, had its moment in Jeju Island. In the drama, it was supposed to be Spain, but actually, it's a theme park called Maze Land. It was already a famous travel site for the beautiful green walls.

Warm and Cozy (맨도롱또똣)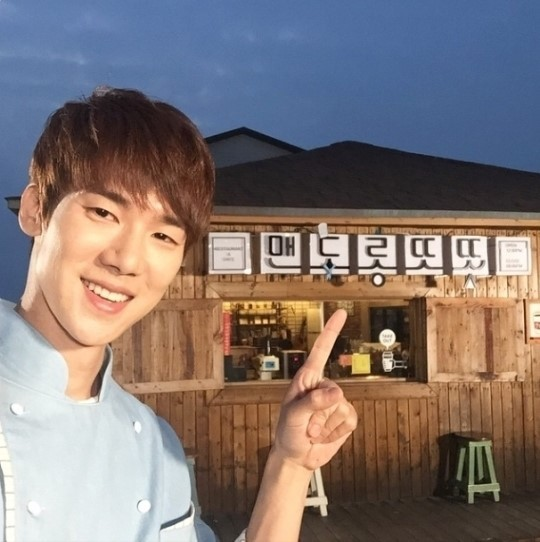 맨도롱 또똣 (Mendorong ddo ddot) is a Jeju dialect meaning, warm and cozy. The drama is about a love story that happens in a restaurant on Jeju Island. The restaurant is actually a cafe called Bomnal, meaning a spring day.


Architecture 101 (건축학개론)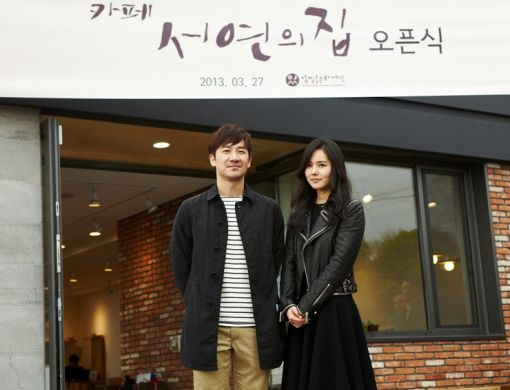 Architecture 101 was one of the most loved romance movies and made Suzy a movie star. The house that Seungmin (Lee Je-hoon & Uhm Tae-woong) built for Seo-yeon is still there and is a cafe now.
---
FOOD
---
Address:제주 제주시 무근성7길 21
Hours: 09:00-20:30
Best menu: Shrimp Gimbap ₩6,500
Sewoori specializes in shrimp menus, and you can find unique menus like shrimp gimbap and shrimp cupbap. Price is relatively expensive, but a serving is quite large. Just a 10-minute drive from the airport.
Jangsumul Sigdang (Jeju)
Address: 제주 제주시 연문2길 18
Hours: 10:00-19:30
Best menu: Meat noodles ₩8,000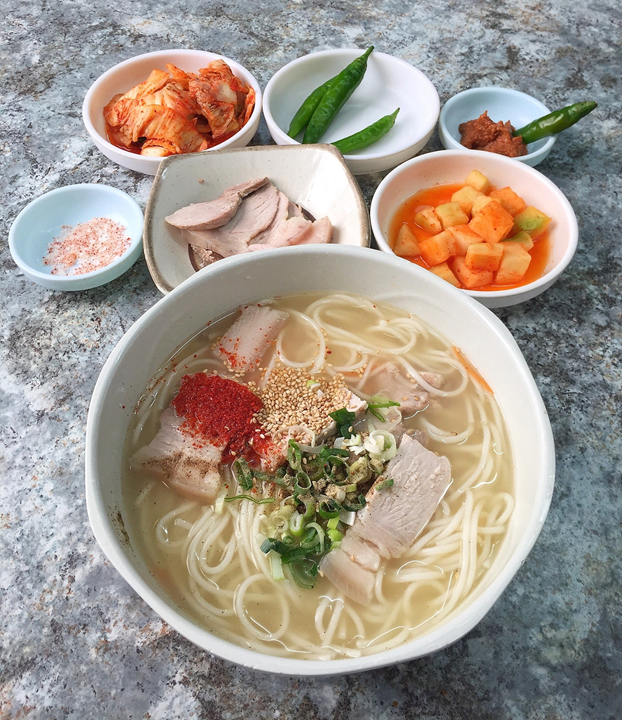 Jeju is famous for its pork, and the meat noodles and dombe meat are the unique Jeju menus. Jangsumul Sigdang is the best place to enjoy authentic pork menus near the Jeju Airport! It was featured on an episode of Baek Jong-won's Top 3 Chef King.
Jeju Arboretum Night Market (Jeju)
Address: 제주 제주시 은수길 65
Hours: 18:00-22:00
Best menu: Turkey's leg ₩11,900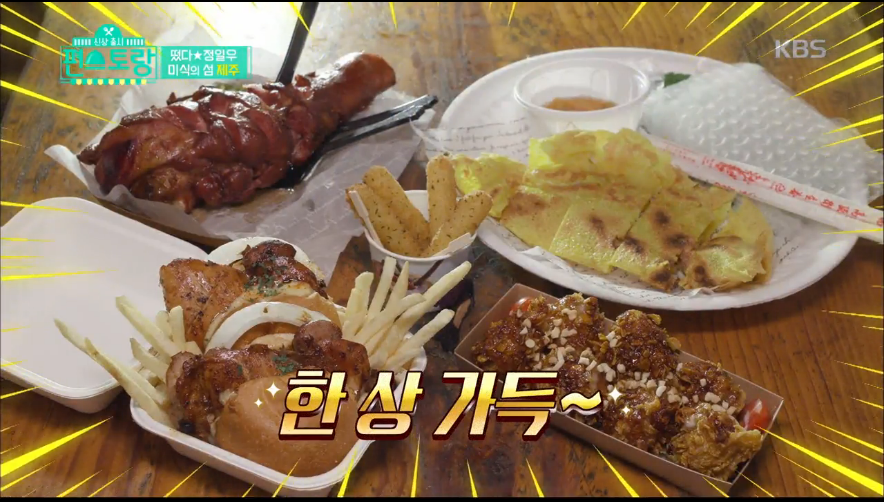 Source: KBS
Arboretum Night Market has become a must-travel site, and you can find food trucks that satisfy your taste. You can use credit cards, but it is more convenient if you prepare some cash. The night market was featured on KBS's Fun-Staurant.
Address: 제주 제주시 신설로 11길 2-10
Hours: 11:30-21:00
Best menu: Sea Urchin Roe Bibimbap ₩13,000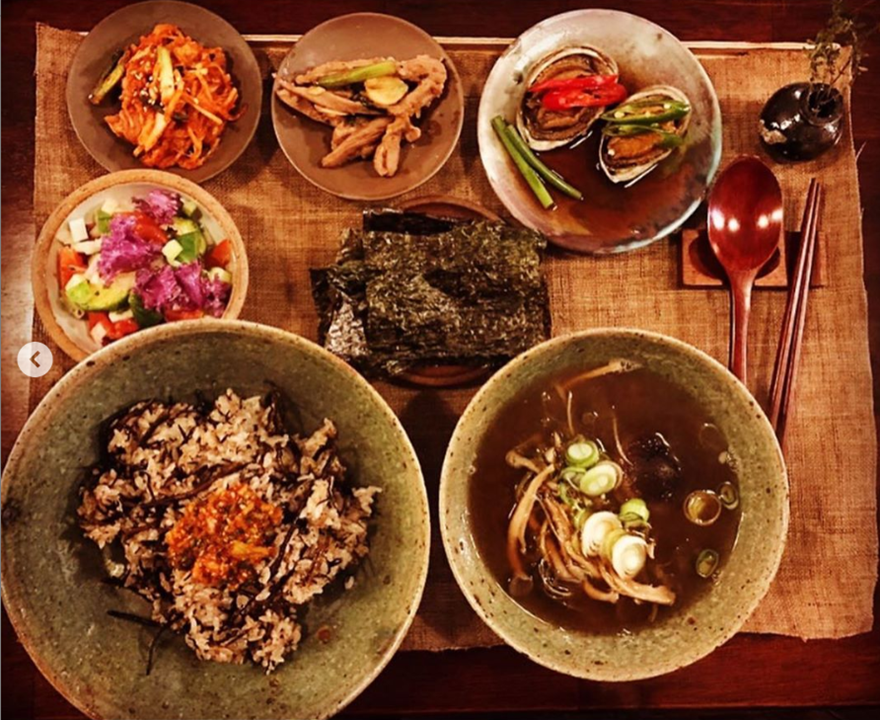 Source: instagram@orot_boo
It's where you can find authentic Jeju home-style food. If you order a bibimbap menu, you'll get a tableful of Korean dishes. If you want something truly local, this is the place for you.
Aldongne Jip
Address: 제주 제주시 한경면 연명로 545
Hours: 11:00-21:00; Closed on Wednesdays
Best menu: Jatoori meat ₩11,000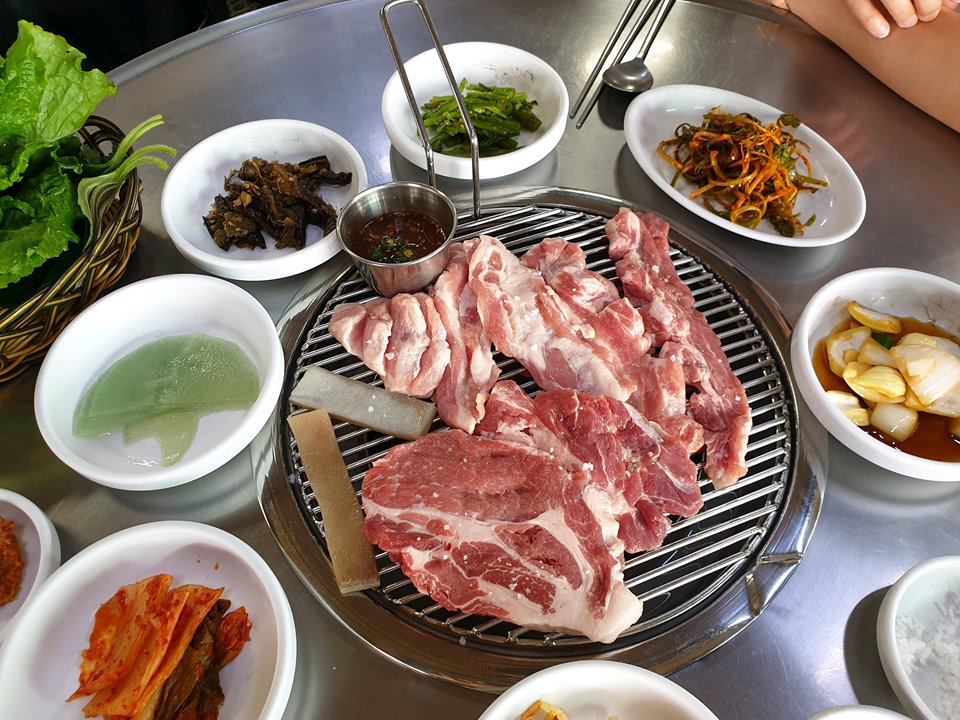 Jatoori meat means little pieces of meat, and you can taste various parts of pork at once. The place is clean, and the staffs are very kind. Finish your meal with kimchi stew, which goes perfectly with the white rice.
Address: 제주 제주시 용문로 48
Hours: 08:00-22:00
Best menu: Korean Local Dish Table ₩40,000

You can taste Jeju's authentic fish and pork menu in Deomjang. The table will be filled with home-cooked kimchi and dishes. Some dishes are only available in Jeju, and it is the best place where you can have a luxurious Jeju meal.
제주 제주시 애월읍 애원로 4 애월리사무소 복지회관 1층
Hours: 10:30-21:00
Best menu: Lobster Risotto ₩19,000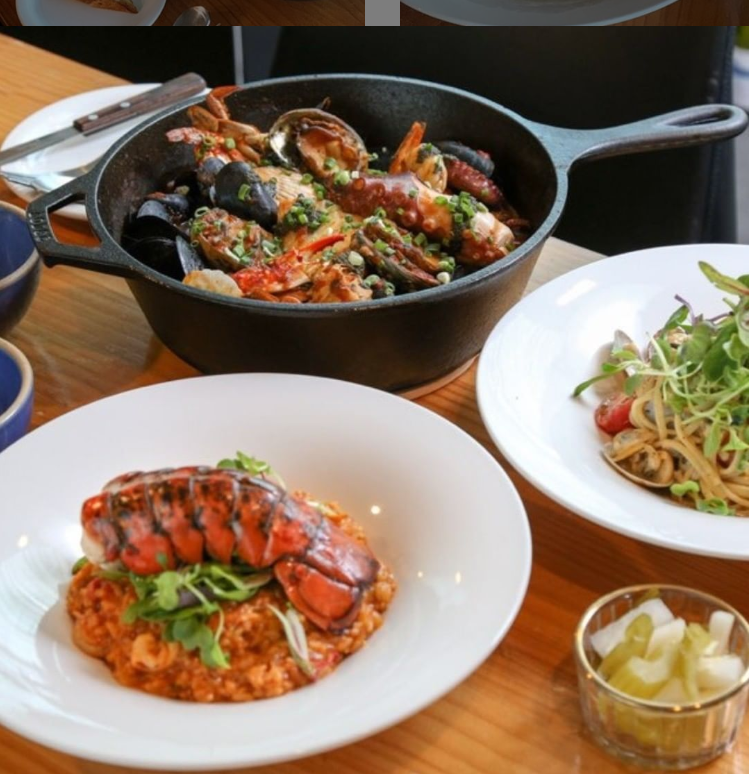 Source: instagram@aewolian
If you want something new, Aewolian serves western-style food made of fresh seafood from Jeju. The price is very reasonable, and you can get lobsters under ₩20,000.
Myeongjin Jeonbok
Address: 제주 제주시 구좌읍 해맞이 해안로 1282
Hours: 09:30-21:30; Closed on Tuesdays
Best menu: Abalone Stone Pot Rice ₩15,000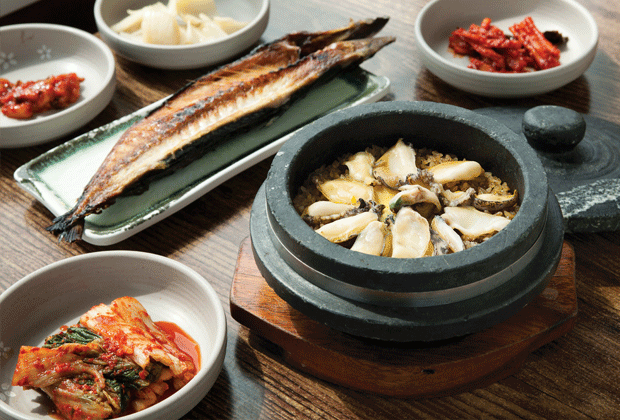 Source: visitjeju.net
Abalones are popular stamina food in Korea. In Myeongjin Jeonbok, you can have all types of abalone menus such as abalone rice, abalone porridge, grilled abalone, and raw abalone here. It was featured on the TV show, Wednesday Food Talk.
Address: 제주 제주시 동문로 4길 7-1
Hours: 06:00-17:00
Best menu: Ommegi-tteok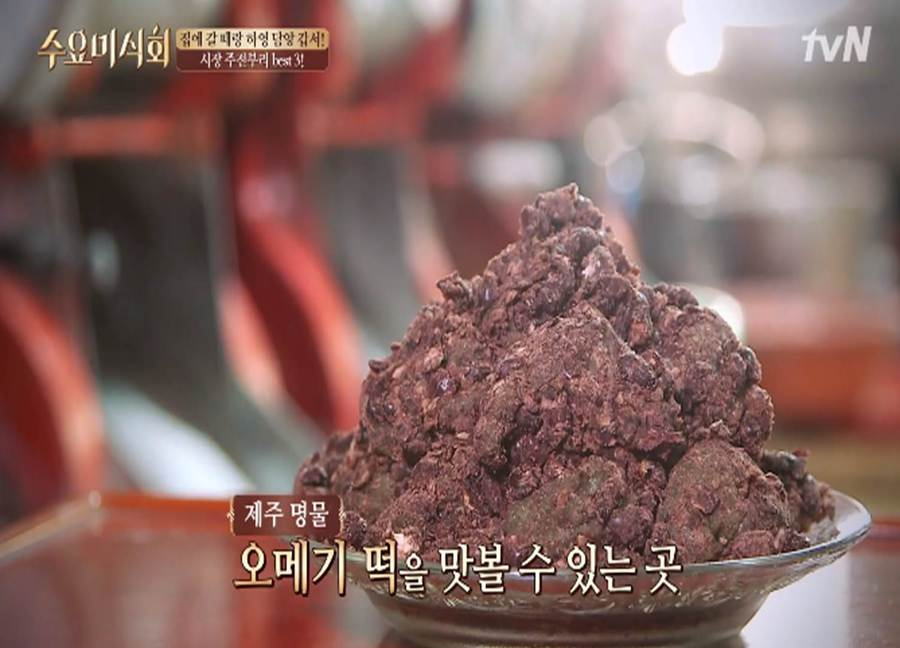 Source: tvN
Ommegi-tteok is a type of rice cake that originates from Jeju. It is covered with red bean powder and has a sweet red bean paste in the middle. You have to reserve it on the phone before your visit, so don't waste time going there directly. (☏064-757-0229)
Woljeongri Galbibab
Address: 제주 제주시 구좌읍 우러정 7길 46
Hours: 11:00-20:00
Best menu: Galbi Topped Rice ₩14,900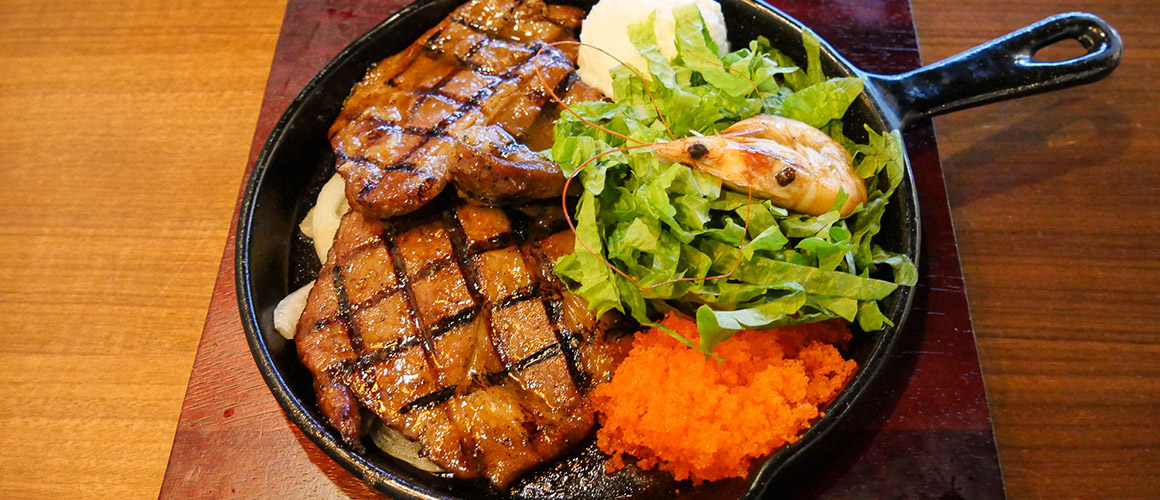 Source: visitjeju.net
It's hard to find a decent restaurant in Woljeongri, and here is one. Korean style galbi, rice and the special sauce makes a perfect meal. You'll get a small bowl of naengmyeon (cold noodles), and it's extremely good if you cover it with meat and have it.
Haenyeo Jamsuchon
Address: 제주 제주시 서해안로 624
Hours: 08:00-15:00
Best menu: Raw Fish Noodle ₩9,000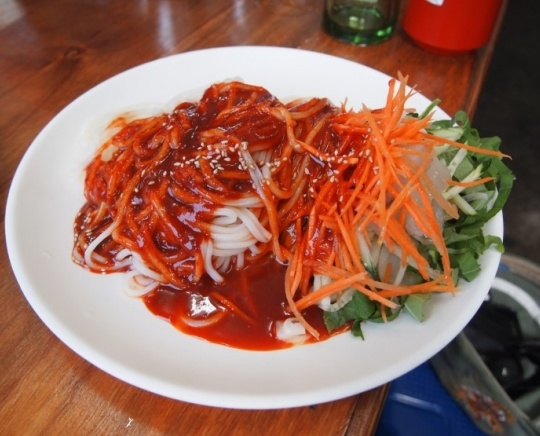 Haenyeos are female divers in Korean, and you can get fresh seafoods here in Haenyeo Jamsuchon. The best menu is the 회국수 (Raw Fish Noodle), which is a noodle and raw fish seasoned with sweet-sour sauce. The place is known as a restaurant that serves the best Raw Fish Noodles.
Jeju Goro (Seogwipo)
Address: 제주고로 제주 서귀포시 대정읍 서삼중로 94
Hours: 11:30-20:30
Best menu: Avocado Magurodong ₩13,000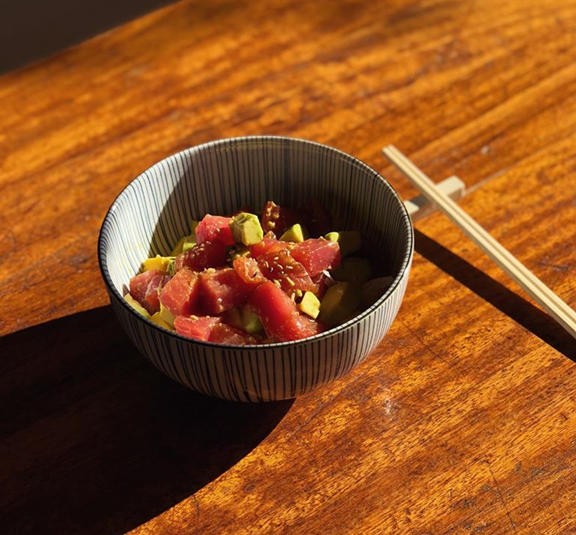 Source: jejugoro FB
Jeju Goro is a Japanese cuisine that specializes in salmon and tuna topped rice. They offer special soju cocktails and wines, which matches the main dishes perfectly.
Address: 제주 서귀포시 안덕면 사계로 191
Hours: 11:30~21:30; Closed on Mon~Tue
Best menu: Chicken Nanban ₩15,000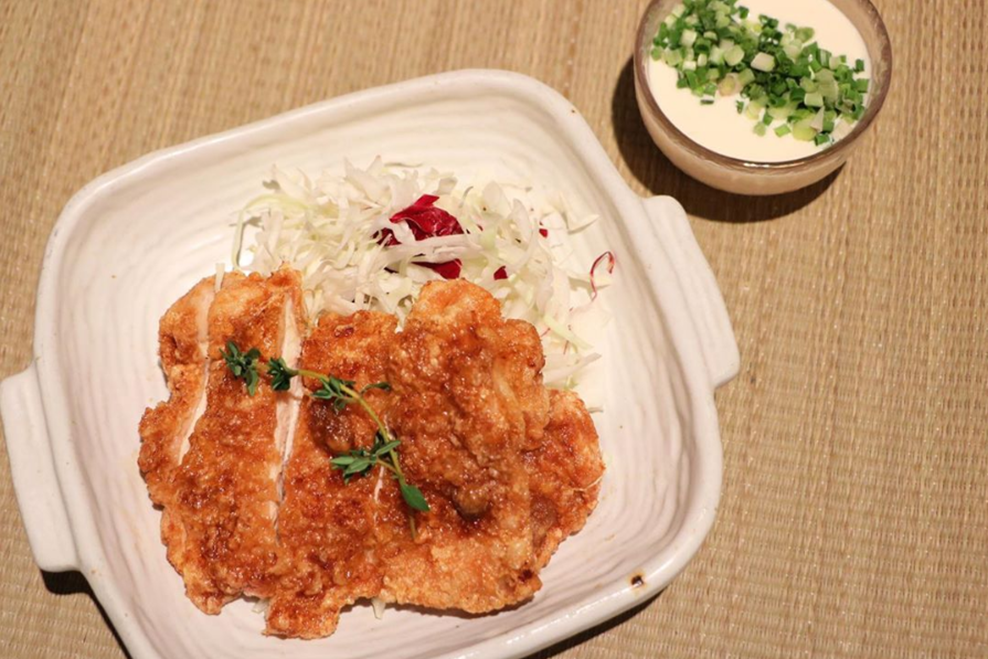 Source: instagram@jeju_sobong
Kim Sobong is a famous chef in Korea that you can easily spot on television shows. He runs a Japanese cuisine restaurant in Jeju and is always filled with people waiting for a seat. The quality is high, but the menus are quite expensive, so think of your budget before you visit the place.
Seongsan Bomaljuk Kalguksu
Address: 제주 서귀포시 성산읍 일주동로 5109
Hours: 07:30-19:00; Closed on Tuesdays
Best menu: Bomal Kalguksu ₩8,000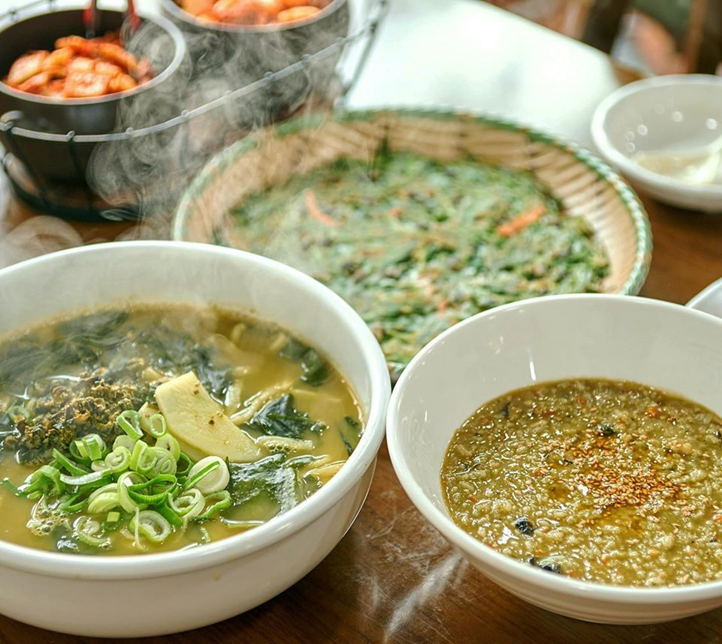 Bomal is a Korean word for top shell, and because Jeju has plenty of seafood and less rice, they used to mix it into a porridge for food. It has become a famous menu and a must-eat menu for tourists. If you order a set menu you can get a plate of pajeon for cheaper price!

Bbolsaljip
Address: 제주 서귀포시 중정로 91번길 37
Hours: 16:00-02:00
Best menu: Mixed parts ₩28,000/2 servings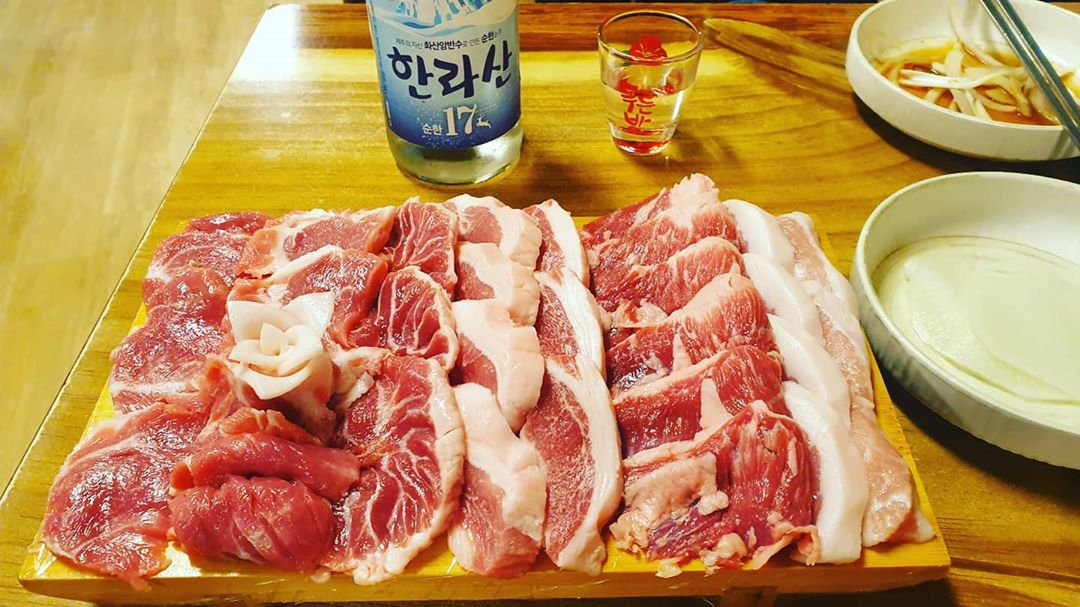 Bbolsal is a pork part from its jaw. Although it is called a bbolsal house, the most popular menu is the 모듬스페셜 (Mixed parts). You can taste the six different parts of pork at a reasonable price. There are plenty of side dishes, so you don't have to worry about being hungry after your meal.
Address: 제주 서귀포시 홍중로27번길 4
Hours: 10:00-19:00; Closed on Sun~mon
Best menu: Croissant ₩3,500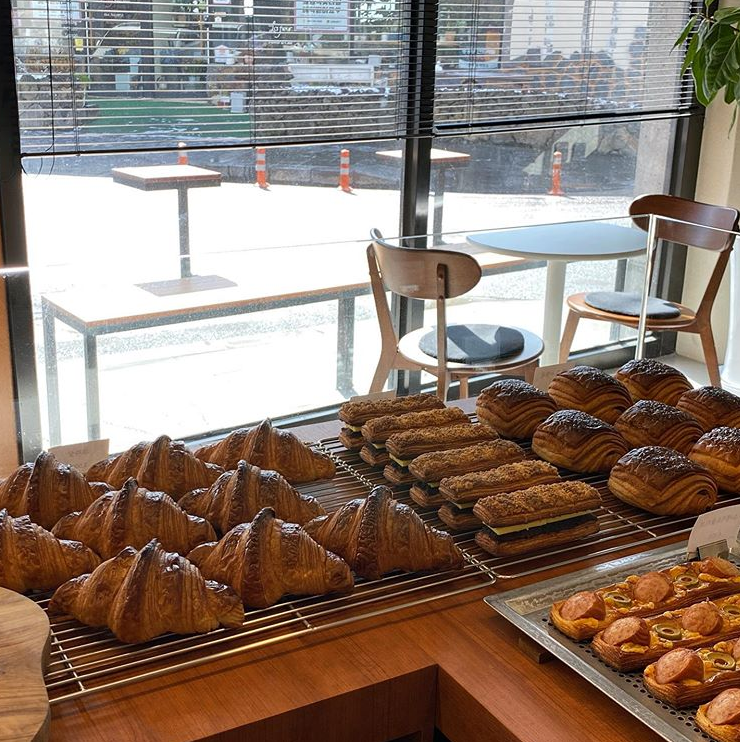 Source: instagram@gyeob_jeju
Gyeob means a layer in Korean. This is a bakery that specializes in croissant, with layers of bread. There are lots of variations to the menu, so choose your favourite pastry menu from the best bakery in Jeju.
Margarita Eunhyessi (Seogwipo)
Address: 제주 서귀포시 성산읍 일출로 258-11 2층
Hours: 10:00-12:00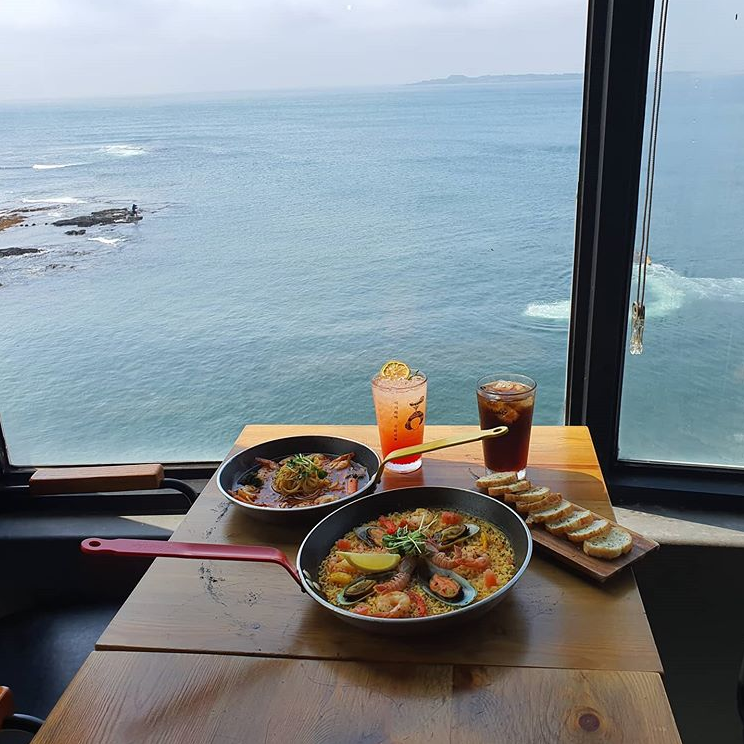 Source: instagram@magaridda_eunhyessi
Margarita Eunhyessi is a western fusion restaurant, where you can get pub menus like gambas al ajillo, burgers, and more. The menus go well with the original pale ales that you must try while you stay in Jeju!
---
CAFES
---
In most beautiful areas of Jeju, there are cafes where you can enjoy the view and the atmosphere at once. Find a cafe near your tour itinerary and spend a peaceful afternoon there.
Address: 제주 제주시 원노형5길 27 플랫포커피
Hours: Weekdays 08:00-19:30; Weekends 09:00-19:30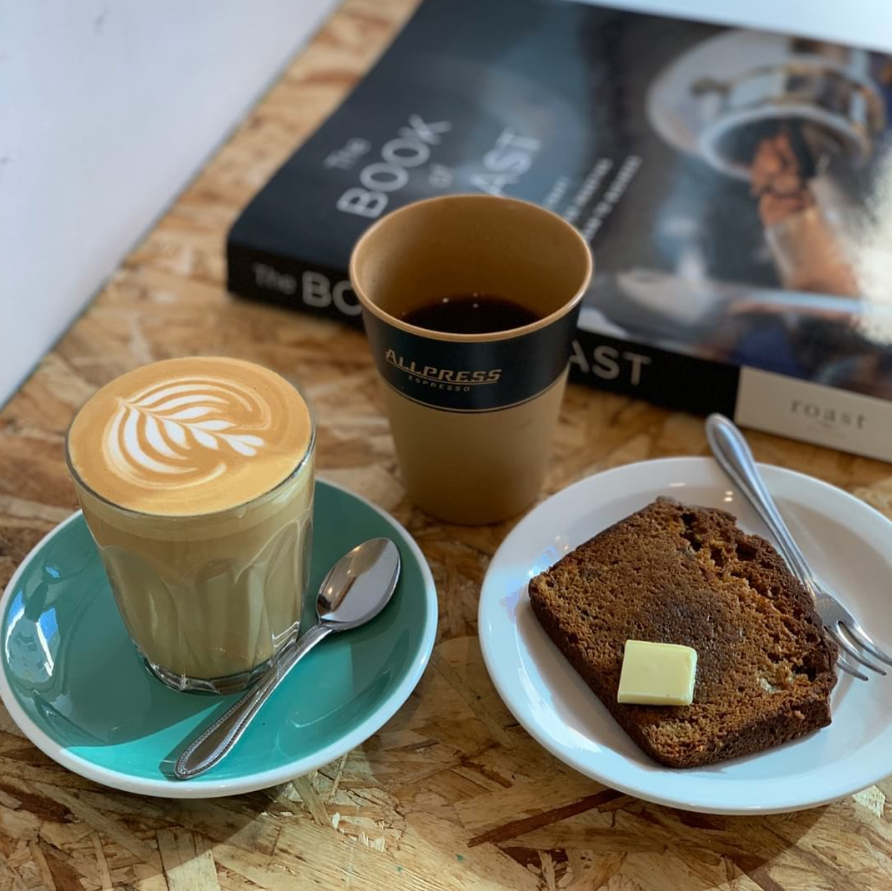 Flat 4 Coffee Roasters is a stylish cafe with a simple and neat interior design. It is famous for its scones, so if you want the taste more than the view, this is the place for you!
Address: 제주특별자치도 제주시 조천읍 함덕리 1008-1
Hours: 07:00-24:00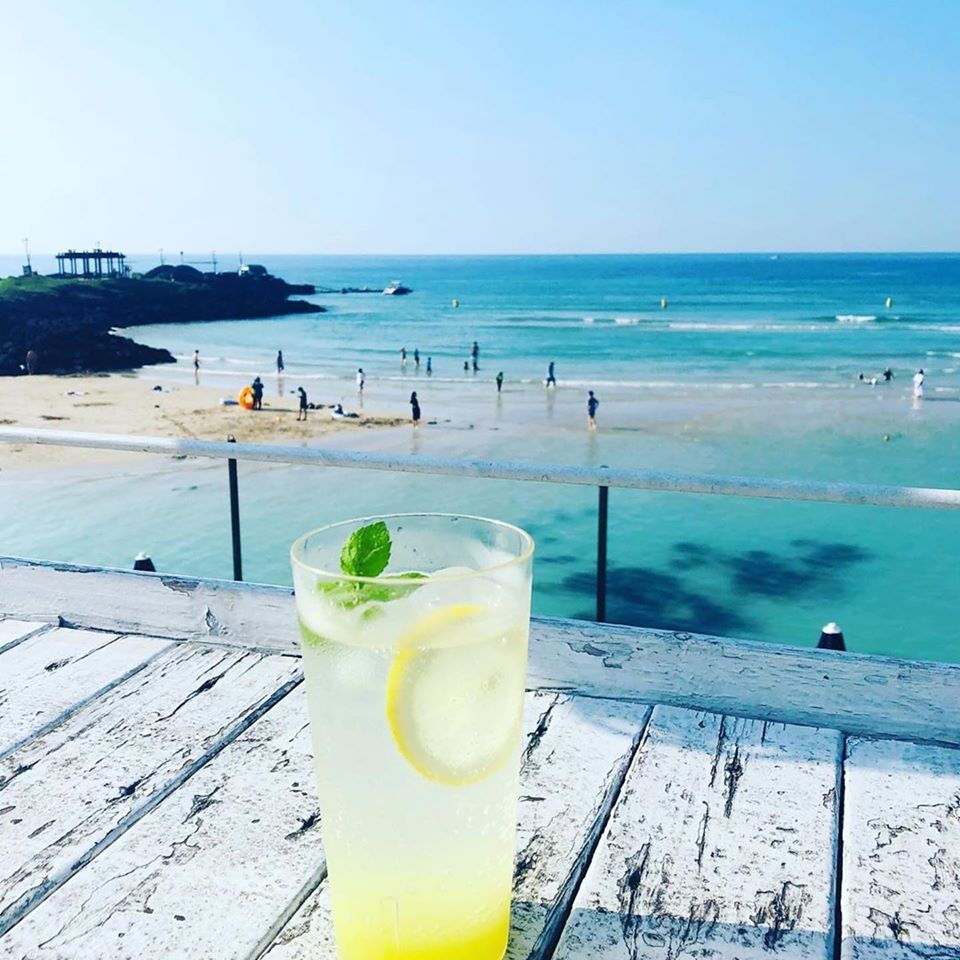 Source: FB@cafedelmoondo
Cafe Delmoondo stands on top of a small cliff right in front of Hamdeok Beach. You can get the view of a clear blue beach from your seat. Refreshing drink menus also goes pretty well with the atmosphere.
Ma Marron
Address: 제주특별자치도 제주시 애월읍 광령리 1012
Hours: 11:00-21:00
Patisserie Ma Marron is one of Jeju's top dessert cafes. Cakes and pastries look beautiful and taste even better. It's a perfect instagrammable cafe with a beautiful garden as well.
Address: 제주특별자치도 제주시 애월읍 애월리 2540
Hours: 09:00-21:30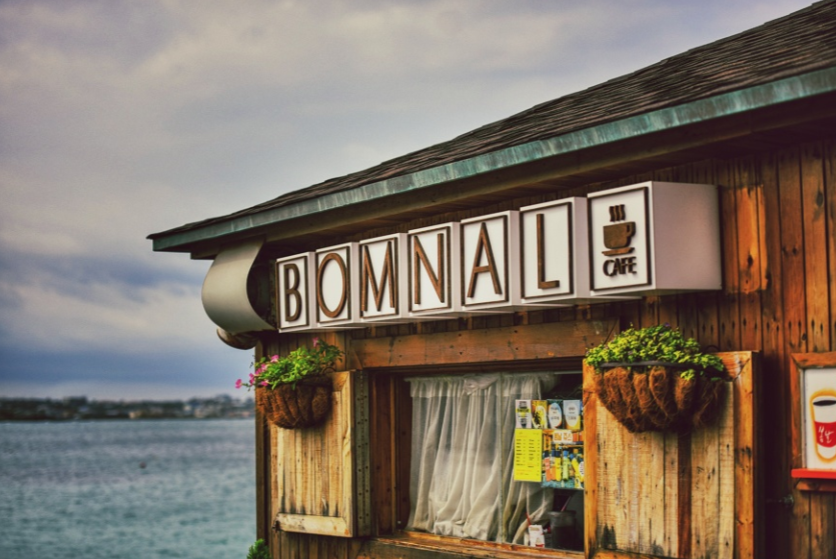 Bomnal means a spring day in Korean. Because of the beautiful ocean view and the warm atmosphere of the cafe, this place was used as a filming location for a Korean drama Warm and Cozy (맨도롱 또똣).
Uyu Budan
Address: 제주시 한림읍 금악리 142-2
Hours: 09:30-17:30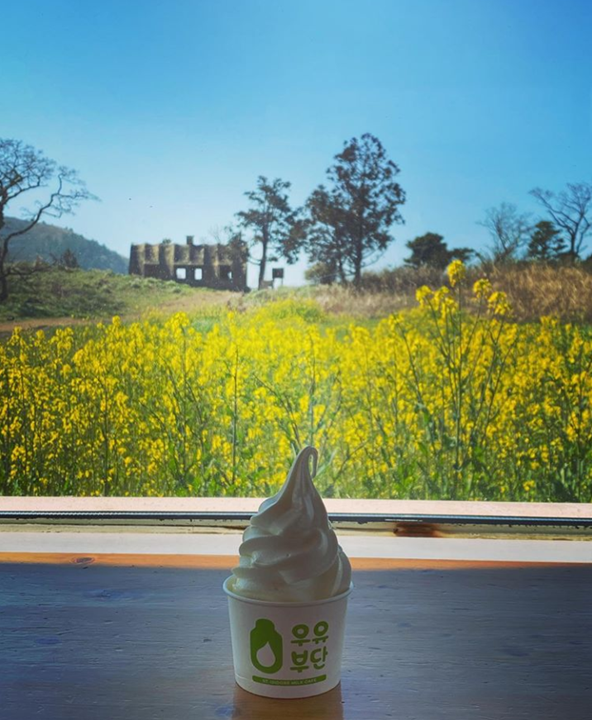 Source: instagram@uyubudan
Uyu Budan is a cafe located in a cow ranch. The place is famous for its milk tea and milk ice cream made with milk delivered right from the ranch.
Address: 제주시 우도면 우도해안길 1132
Hours: 08:00~17:30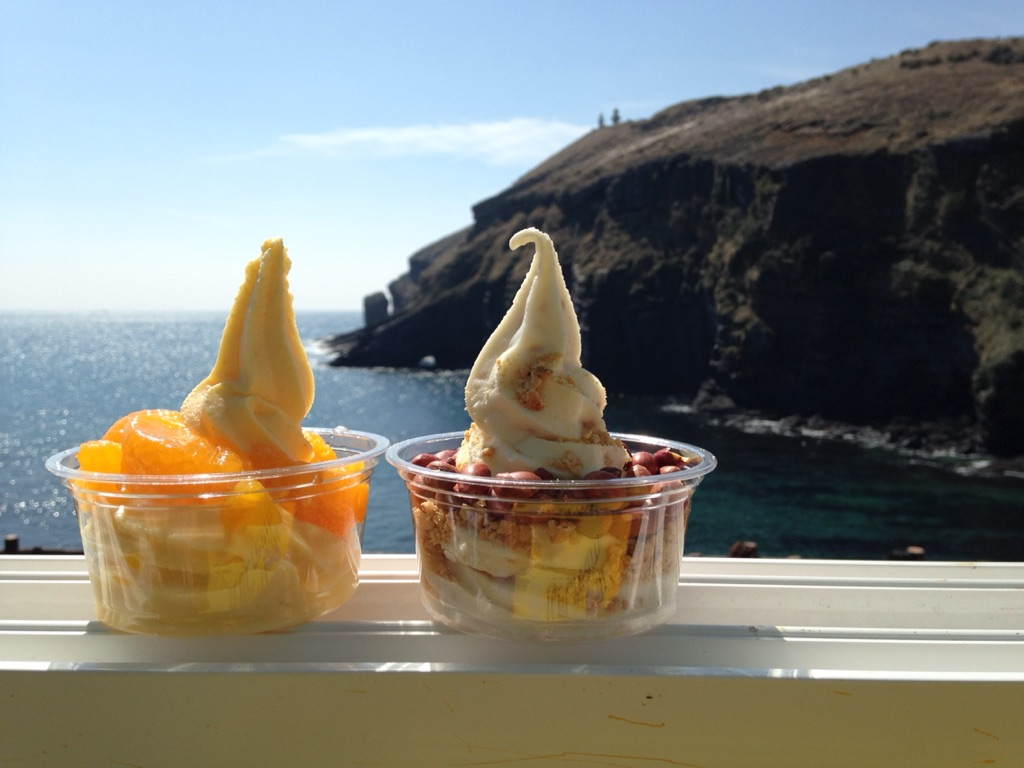 Udo is famous for its peanut icecreams, and Udo Jimmys is the place that serves original icecreams. There are other menus such as sandwich menus and hallabong ice cream, so get rid of all the fatigue from your travel and explore more of the beautiful Udo Island.
Terarosa Coffee
Address: 서귀포시 칠십리로 658번길 27-16
Hours: 09:00-21:00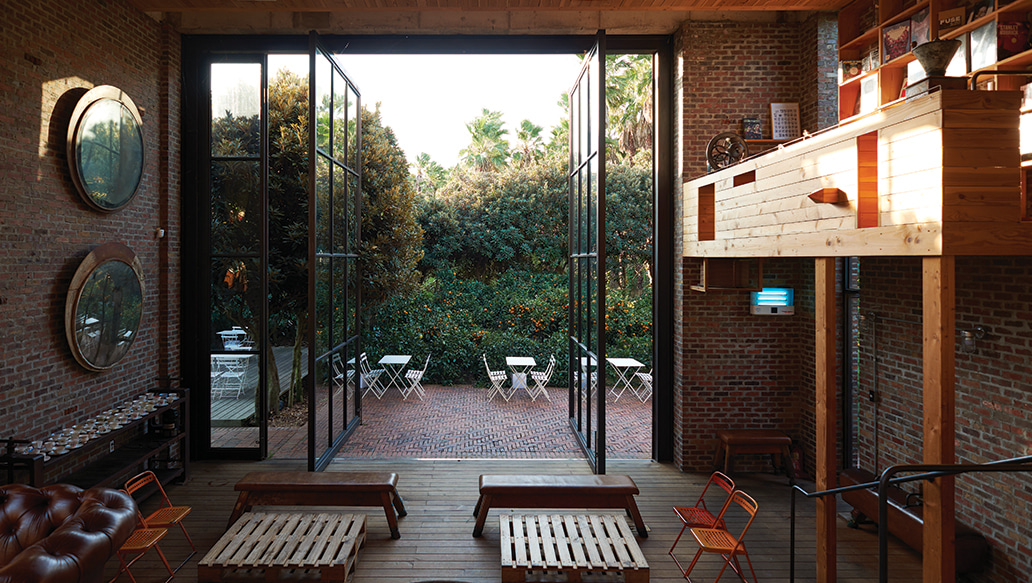 Source: terarosa.com
Terarosa Coffee is a Korea coffee chain that started from Gangneung. Terarosa Seogwipo also presents a pleasant experience with the stylish interior and the natural view right outside the wide windows.
You Dong Coffee
Address: 제주 서귀포시 태평로 406-1
Hours: 08:00-23:00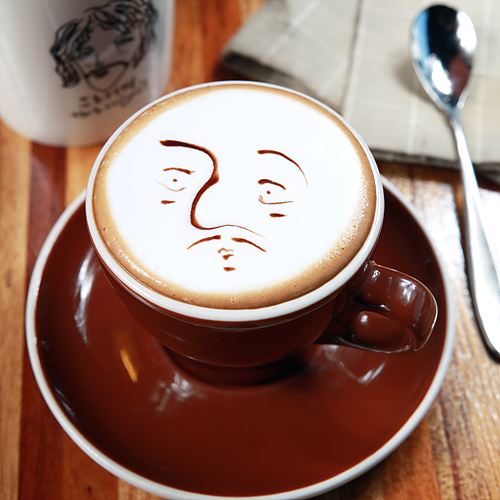 Unlike Teraroasa, You Dong Coffee started from Jeju Island and spread its franchise on the mainland. You Dong Coffee is named after its founder and offers high-quality drinks and desserts at extremely low prices.


Address: 제주 서귀포시 소보리당로 222
Hours: 11:00-19:00; Closed on Mon~Tue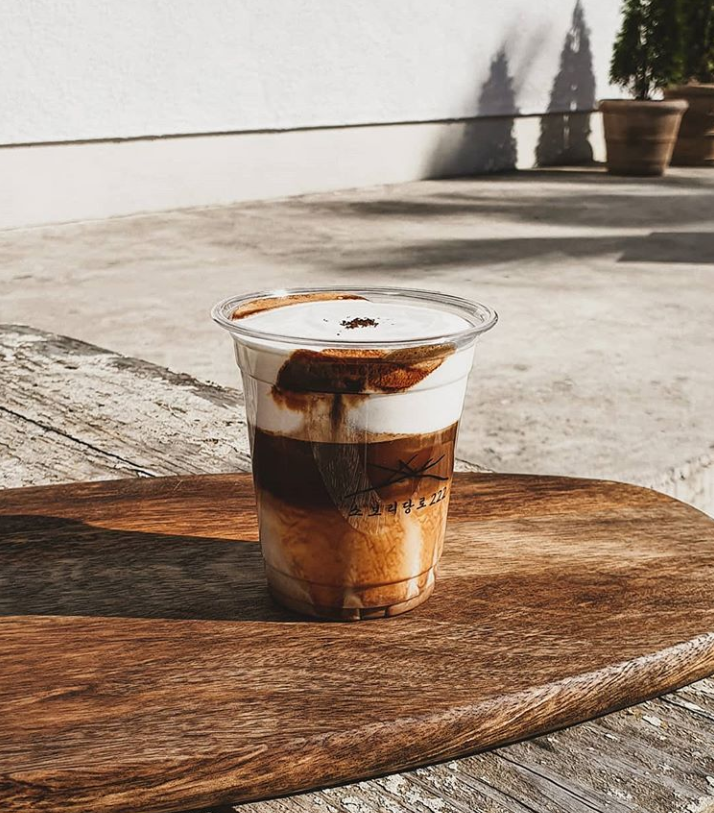 The cafe is named after the road address, Soboridang-ro 222. It has a beautiful white interior design with long drape curtain and white furniture. It will be a perfect place for your next Instagram post!
Address: 제주 서귀포시 성산읍 한도로 269-37
Hours: 09:00-21:30
Source: instagram@orda_jeju
You must have seen these stairways to heaven once or twice. Orda means climbing in Korean. You might have to wait in line to get your turn to climb those stairs, but it's one of the prettiest sights you'll get in the whole of Korea!
Jeju Azulejo
Address: 제주특별자치도 서귀포시 성산읍 신풍리 627
Hours: 11:00-19:00; Closed on Tue-Wed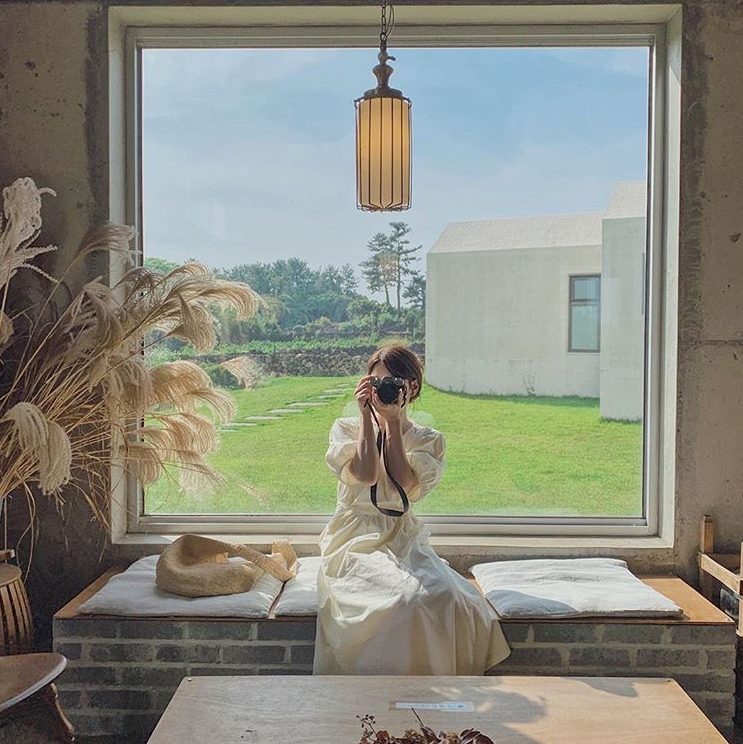 Source: instagram@jeju_azulejo
Azulejo has a unique outside design with Portuguese style tiles. Each seats are located by the window and get the bright lights from outside. It's a great place to spend an afternoon near the famous Seongsan Ilchulbong.
Honeymoon House Cafe & Bakery
Address: 제주도 서귀포 칠십리로 228-13
Hours: 09:30-18:30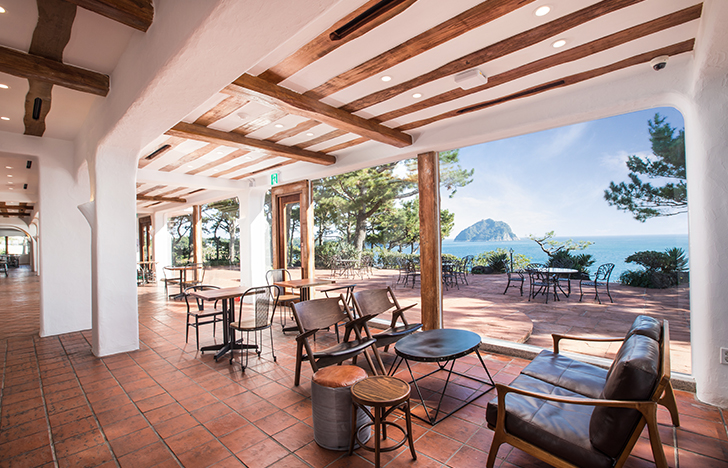 Source: kalhotel.co.kr
Honeymoon Cafe is famous for its history of being the summer house for the first president of Korea, Syngman Rhee. It lives up to its reputation and has one of the most magnificent sights of Seogwipo's sea and the forests.


Address: 서귀포시 대포로 148-15
Hours: 11:00-01:00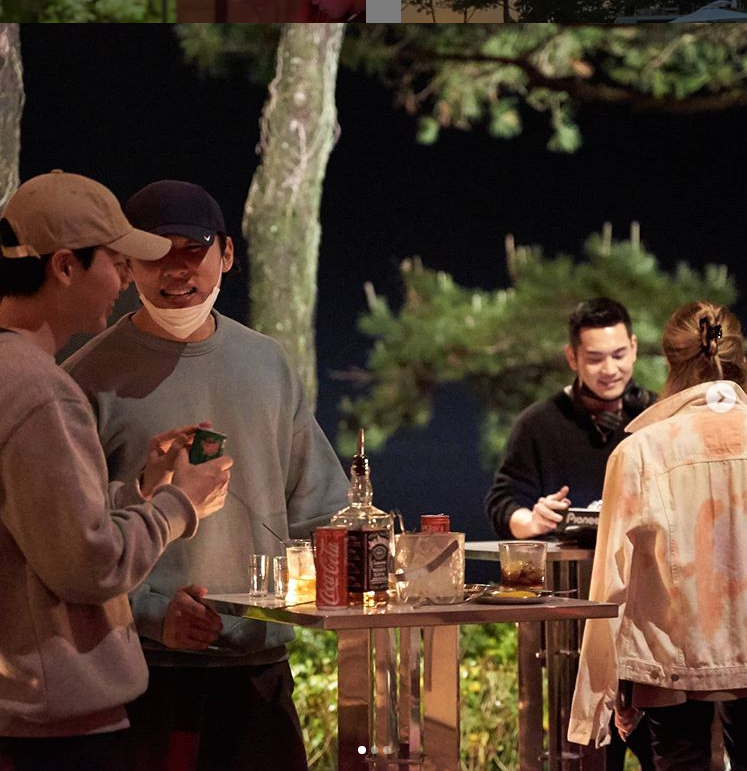 Source: instagram@vadada.jeju
In the day time, it is a cafe, but at night it turns into a pub. It is a great place to be at any time because of the unbelievable sight of the Olle Trail #8. At nights, DJs play the music, and it becomes a perfect place to complement a day!
---
PUBS
---
You cannot end your day so early in Jeju Island. Here are some unique pubs worth a visit in Jeju!

Wimi Table
Address: 제주 서귀포시 남원읍 태위로 180 위미테이블
Hours: 18:00~02:00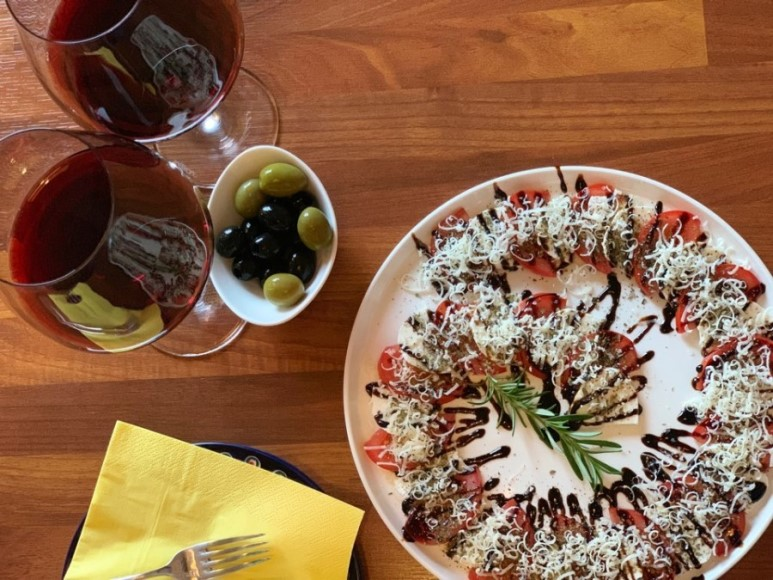 Wimi Table has original Jeju microbrews but is a more of a wine bar with a variety of wine collection and refreshing side dishes.
Address: 제주시 노형 11길 5-4
Hours: 20:00~03:00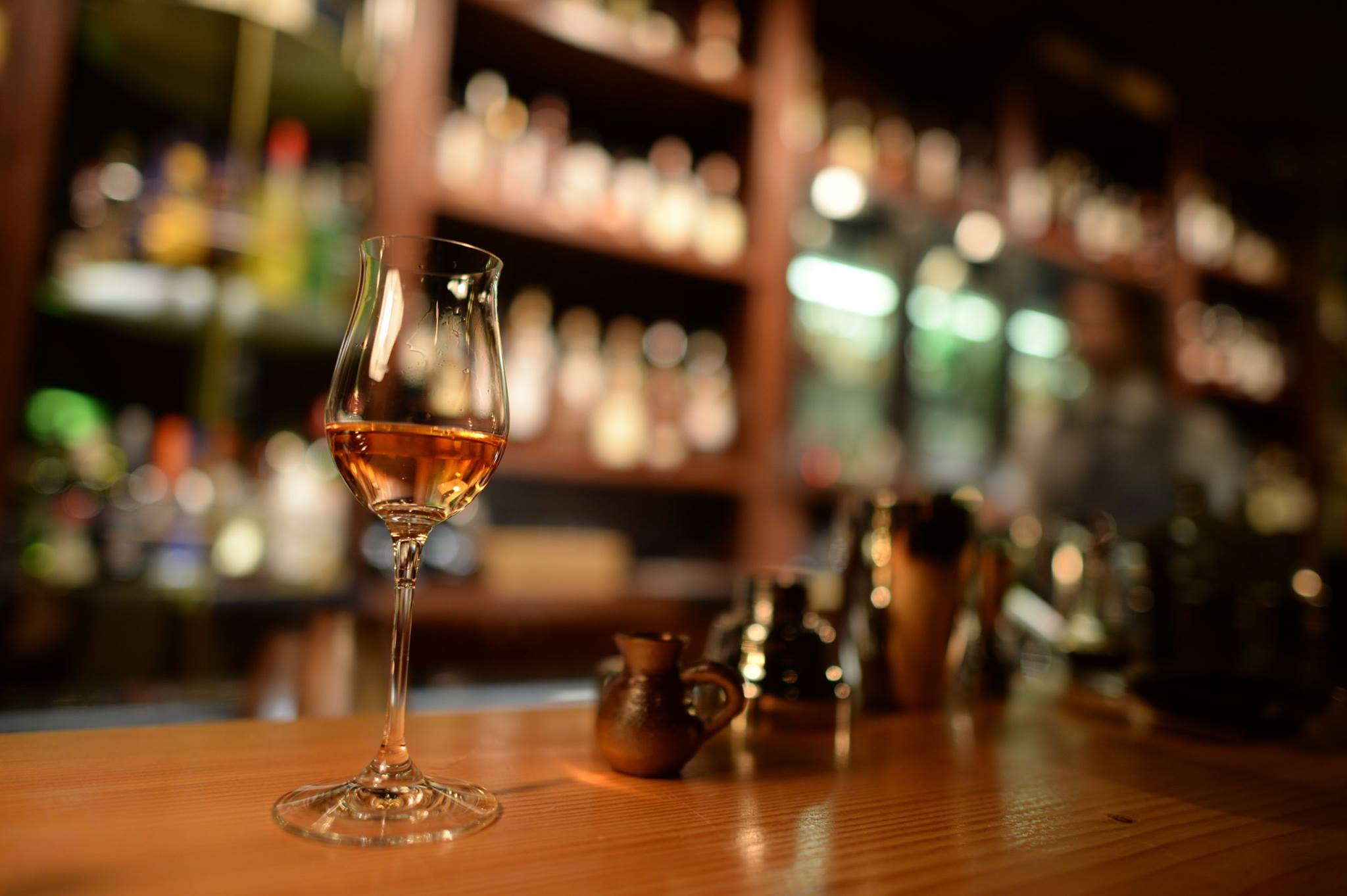 Source: FB@Theboozejeju
You have to be over 30 and find the secret entrance shaped like a phone booth to enter. The price is high even if take the fact you are in a tourist site into account, but the cocktails and the service provided here are excellent!
Address: 제주 서귀포시 중앙로 35
Hours: 16:00~23:00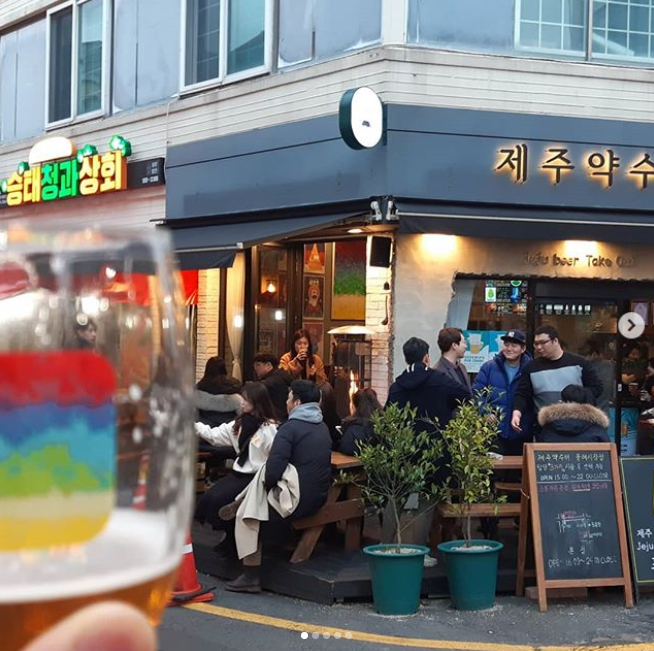 Source: instagram@jeju_beer_fountain
Jeju Beer Fountain is the place where you can find all the beers from Jeju's own breweries! You can take the beers outside if the weather is nice. The dishes are just basic ones for drinking, but the variety of beer covers the lack of menus.
Address: 제주 제주시 원노형3길 44
Hours: 18:00~02:00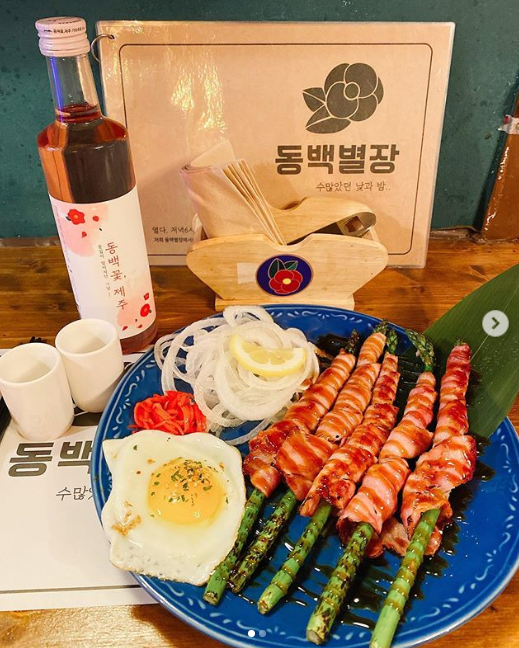 Source: instagram@jeju_dongback
It's another pub that offers original drinks from Jeju, and the dishes as well. It's a small but warm and cozy place where you can spend some intimate time with your friends or lovers!
---
CLUBS
---
If the pubs weren't enough, how about the clubs that are rare to find in Jeju. Here are two of the most famous clubs in Jeju, with unique features!
Address: 제주 서귀포시 중문관광로 154-17
Hours: Weekdays 10:00~01:00 / Weekends 10:00~02:00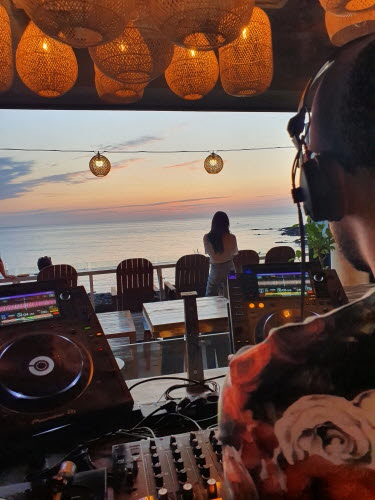 The Cliff seems like more of a pub than a club. Maybe it's because the atmosphere is much more open than other clubs and you can enjoy music and drink with the beautiful nightscape of the Jeju's ocean view.
Address: 서귀포시 색달동 2822-2
Hours: 20:30~03:00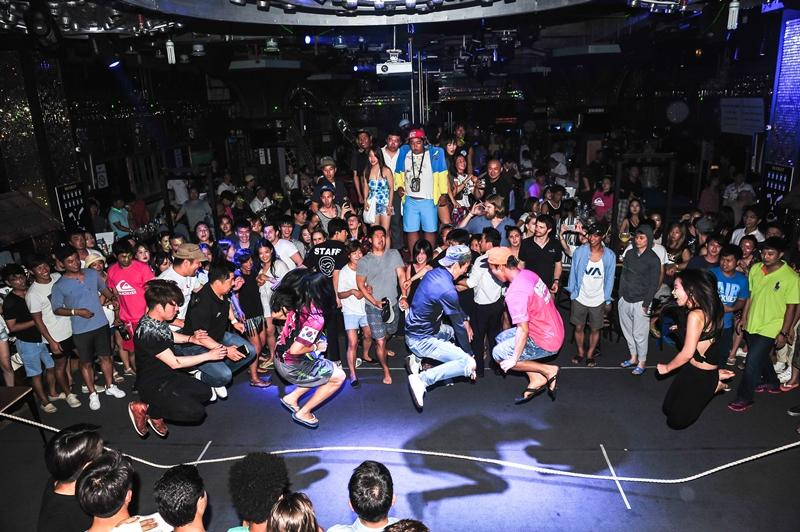 Monkey Beach seems like a usual club on the outside. Inside it has unique items like jumping ropes and slides. It reminds you of the old days when you used to play outside, and they are actually fun!
---
Accommodations
---
Address:
제주특별자치도 서귀포시, 안덕면 산록남로 863
40 minutes drive from Jeju Airport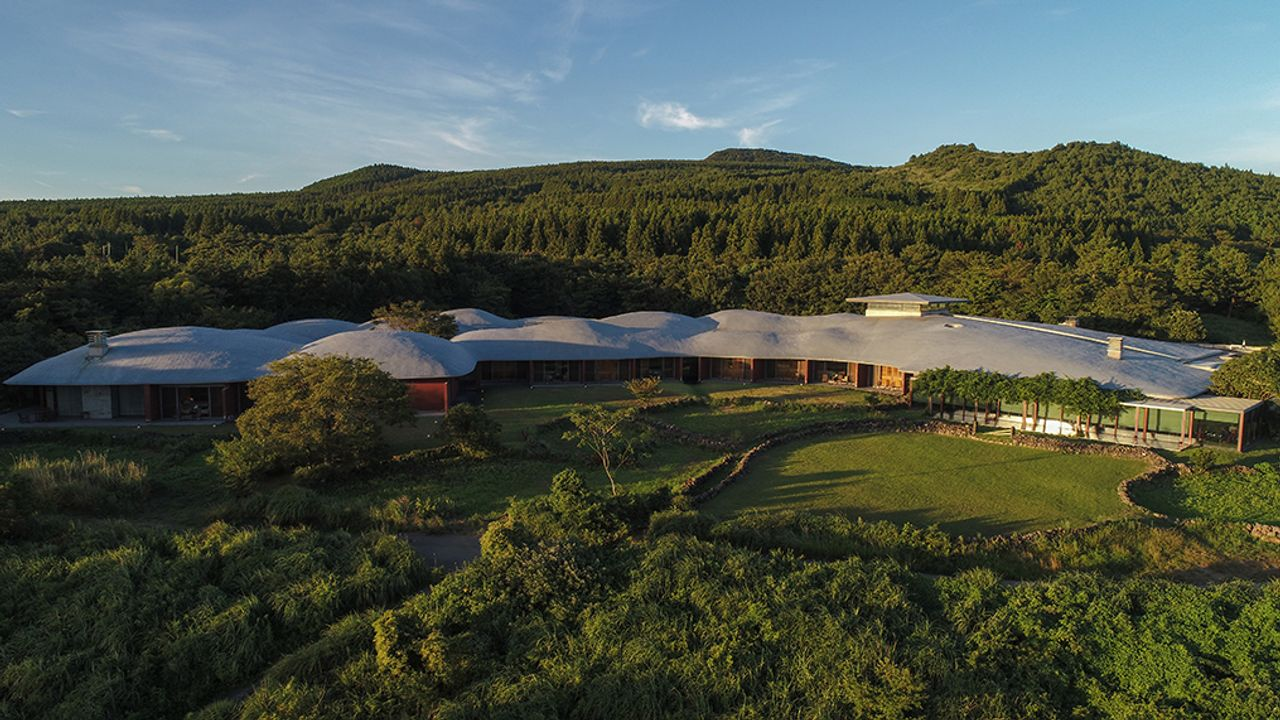 Source: Podo Hotel
Address: 제주특별자치도 서귀포시 중문관광로 72번길 75
50 minutes drive from Jeju Airport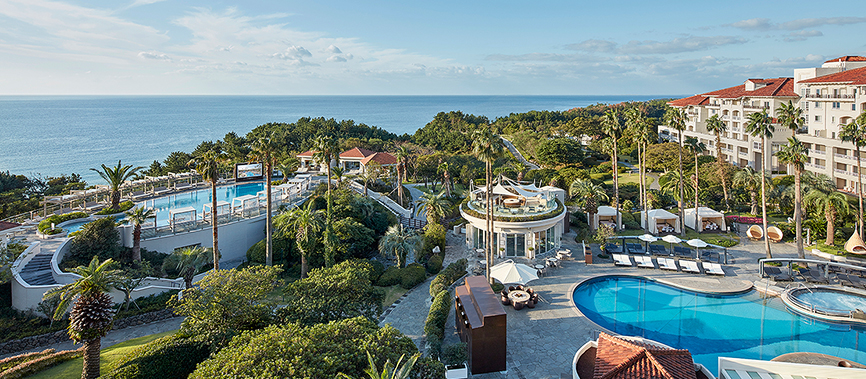 Source: The Shilla Jeju
Address: 제주특별자치도 서귀포시 토평동 3079-1
1hr 10min ride from Jeju Airport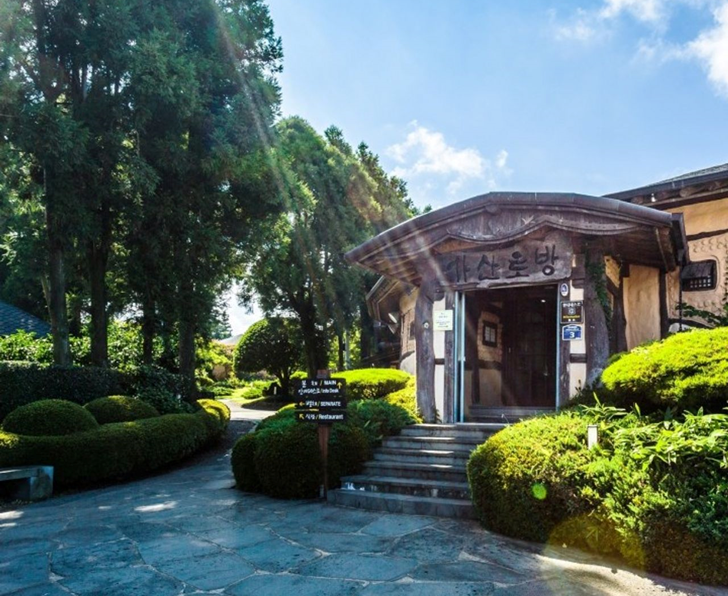 Source: Kasan Tobang
Address: 제주특별자치도 서귀포시 성산읍 삼달리 126 삼달로
1hr 20min ride from Jeju Airport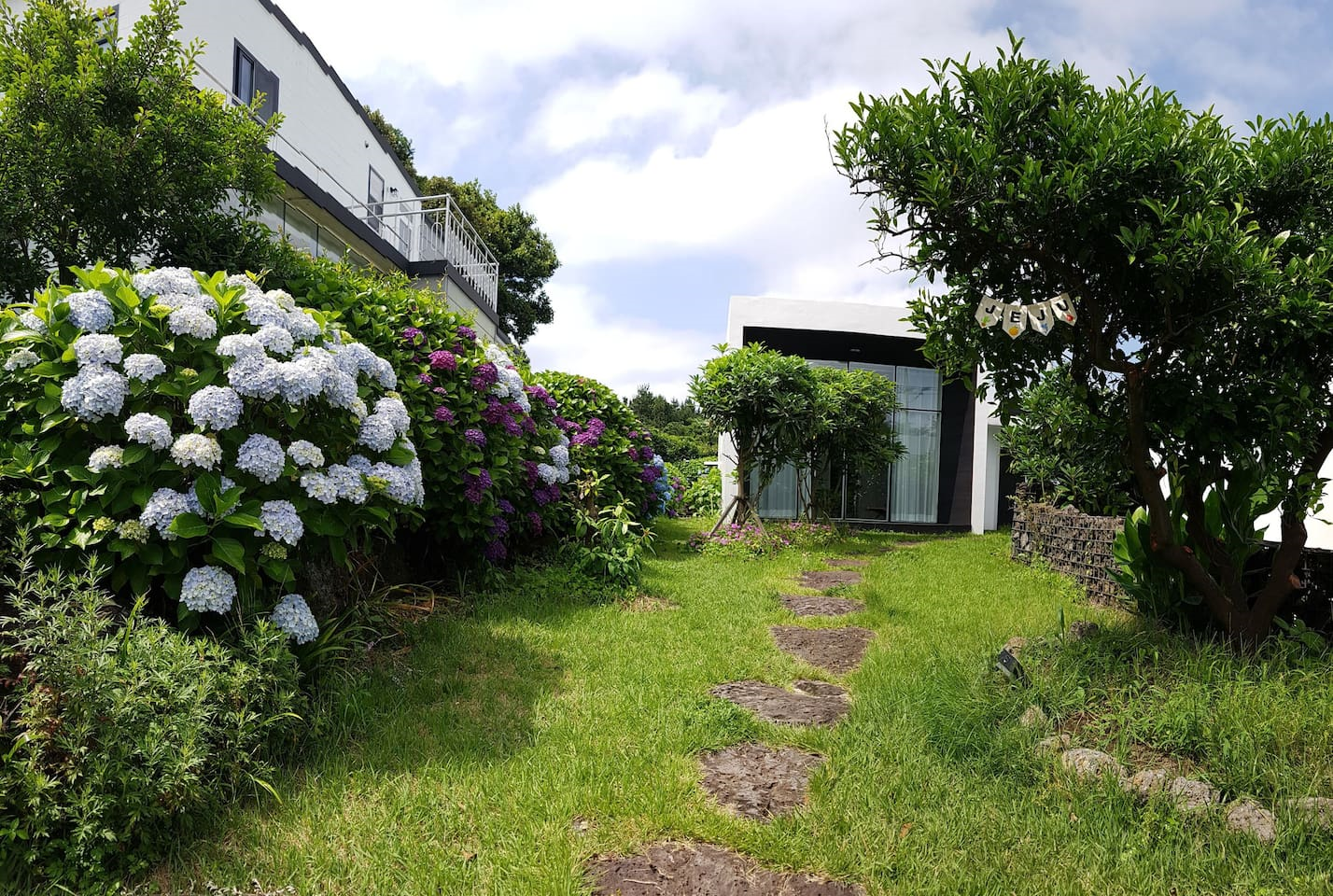 Source: Airbnb
Address: 제주특별자치도 제주시 한림읍 협재3길 7
1hr 20min ride from Jeju Airport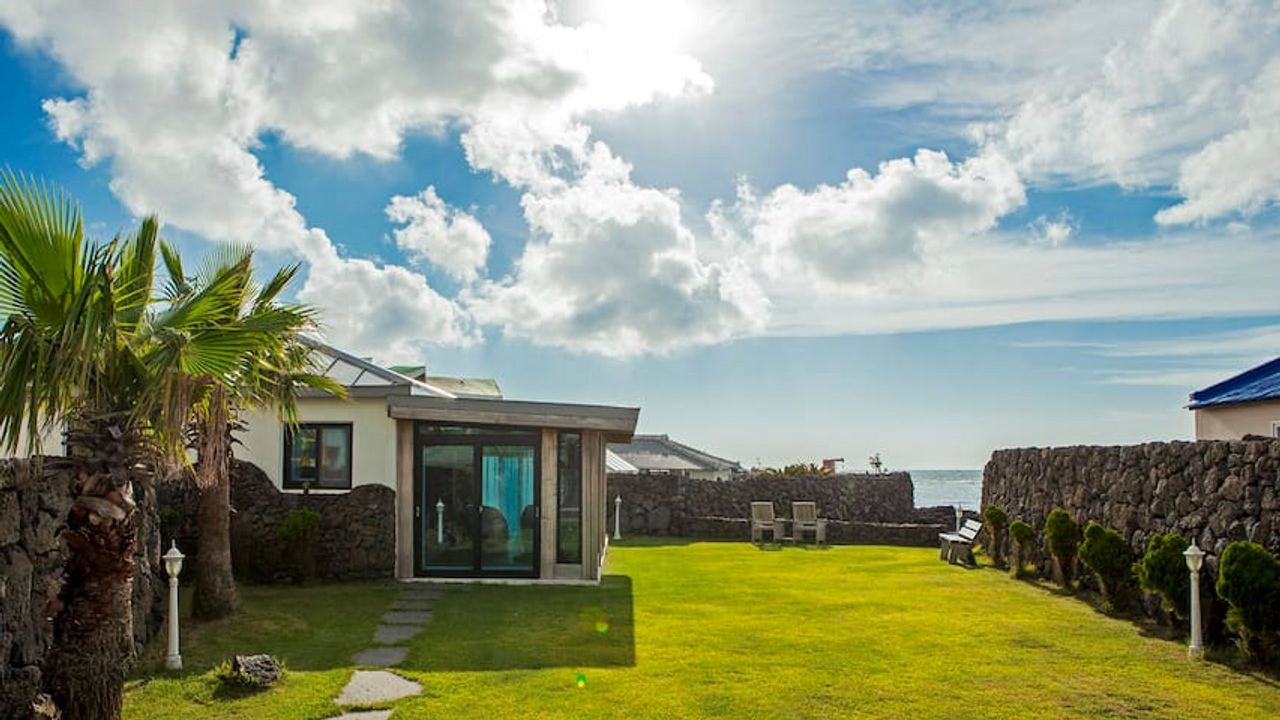 Source: Airbnb
Address: 제주특별자치도 서귀포시 남원읍 태위로398번길 15-18
1hr 30min ride from Jeju Airport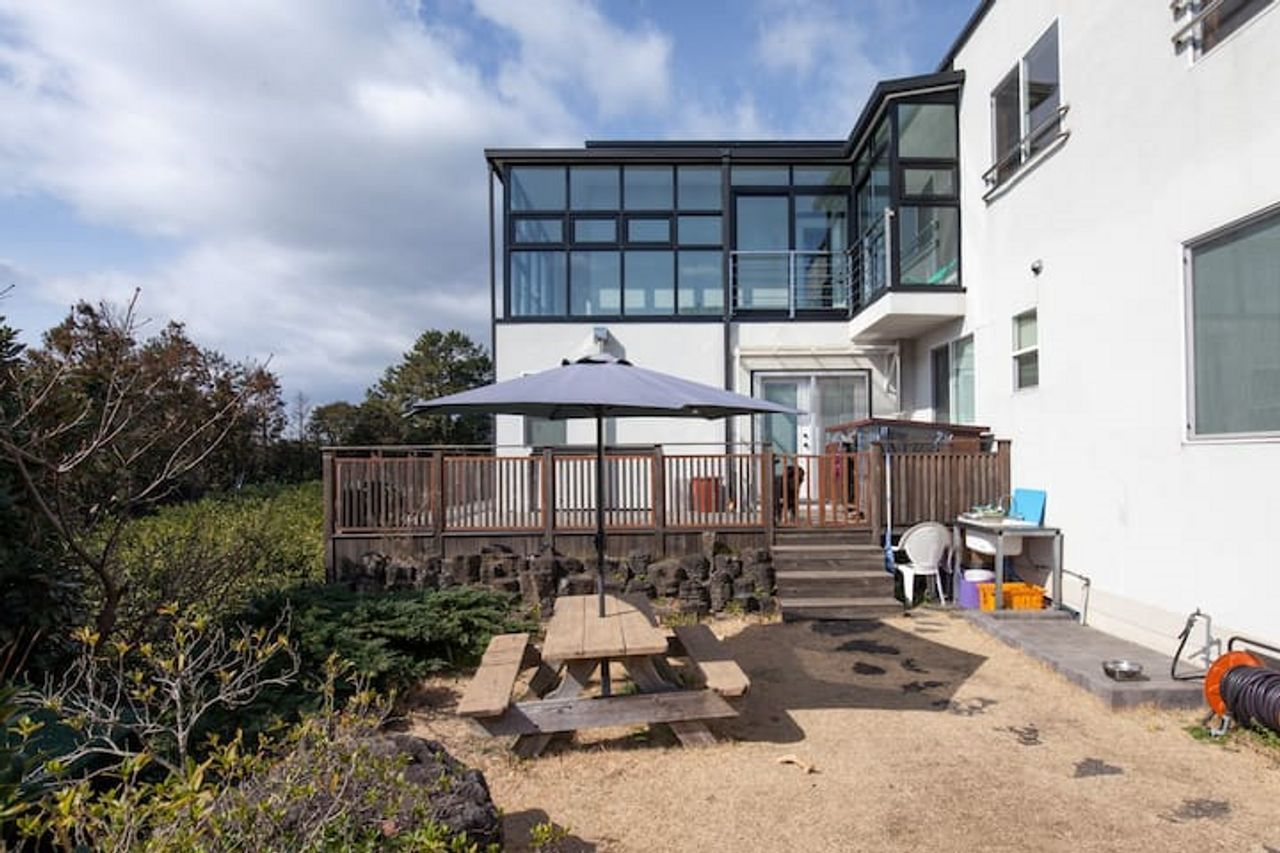 Source: Airbnb
---
If you have any questions or suggestions leave a comment or send us an e-mail at help@creatrip.com.
---