Lee Jong-suk Tour | Creatrip Locals' Guide
Follow his footsteps in dramas to schedule a perfect day trip!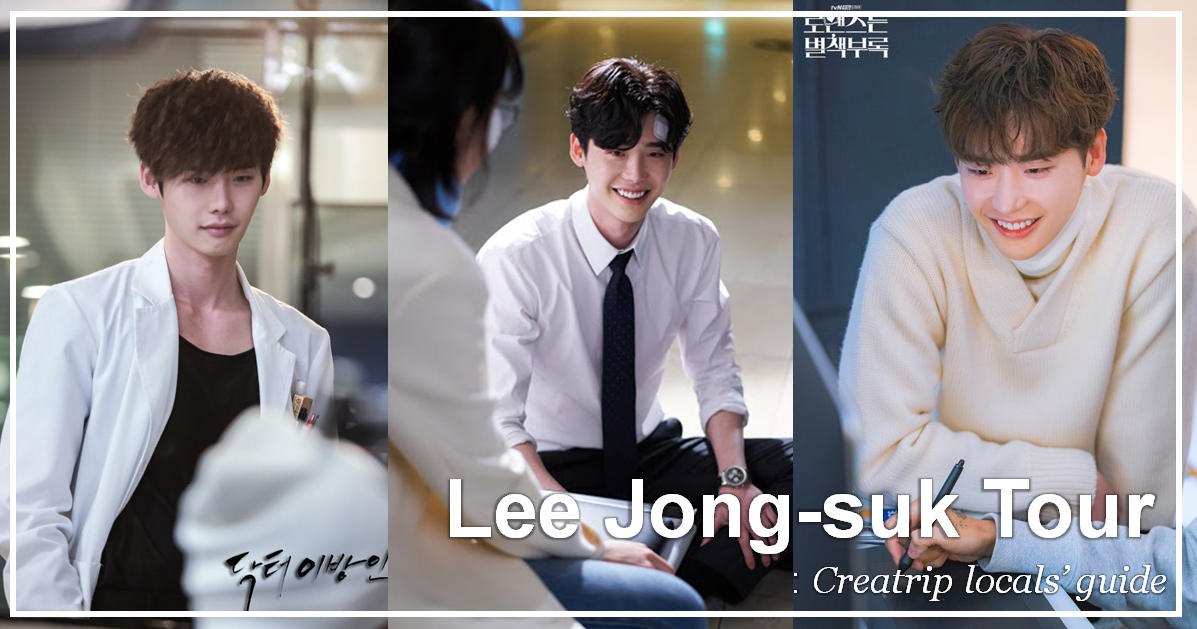 Lee Jong-suk is one of the most popular young actors in Asia right now. He used to be a model, and his tall physique and pretty face have put him atop in a short period. Let's take a look at the dramas he played main roles in, and the beautiful filming spots he appeared.
Following his footsteps in the dramas and movies will make a perfect day tour itinerary!
---
I Can Hear Your Voice
---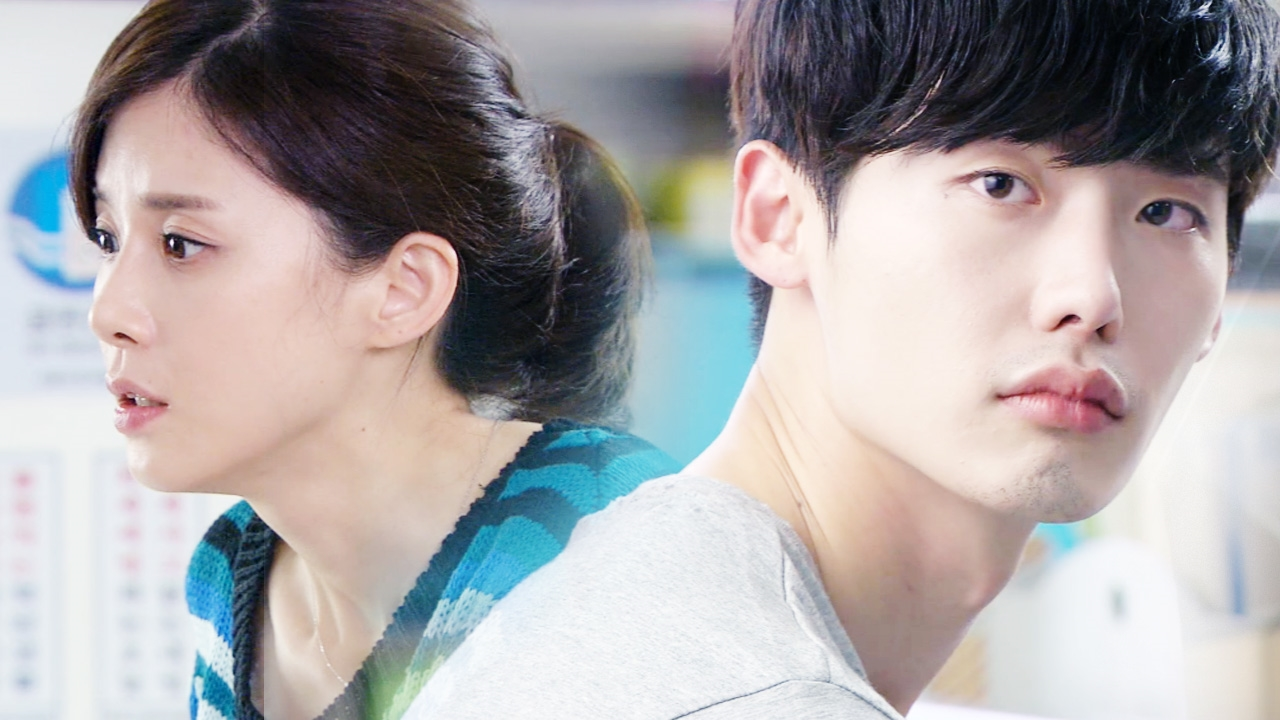 In the drama, Lee Jong-suk plays the role of Park Soo-ha, a highschool student who can read other people's minds. He tries to protect Jang Hye-sung (Lee Bo-young), who's a lawyer that helped him catch his father's killer, from the villain that killed his father. It's his first drama to play a lead role, and it made him a rising star.
---
District Court in Bucheon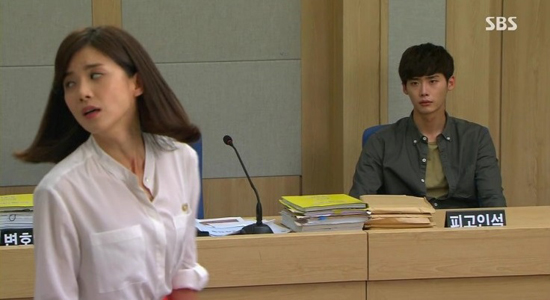 Since the heroine of the drama is a lawyer, and the lawsuit is an essential tool to carry out the story, there are lots of scenes in the court. Bucheon District Court was used as the filming site. Usually, courts don't allow filming, but because of the informative plot about the law and court, they allowed filming I Can Hear Your Voice.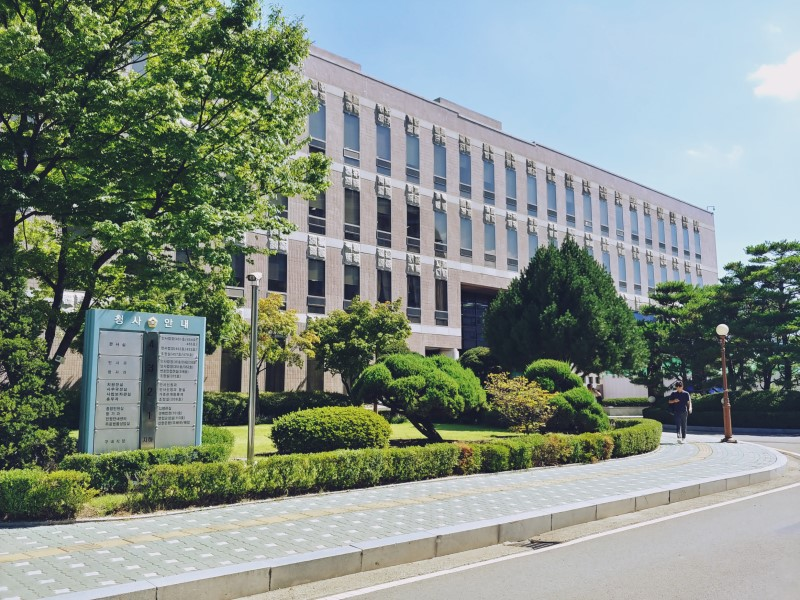 Location: 경기도 부천시 원미구 상동 445-2
---
Bucheon Park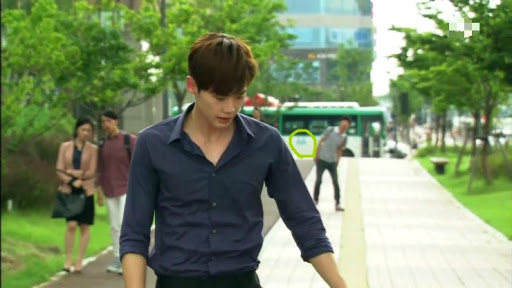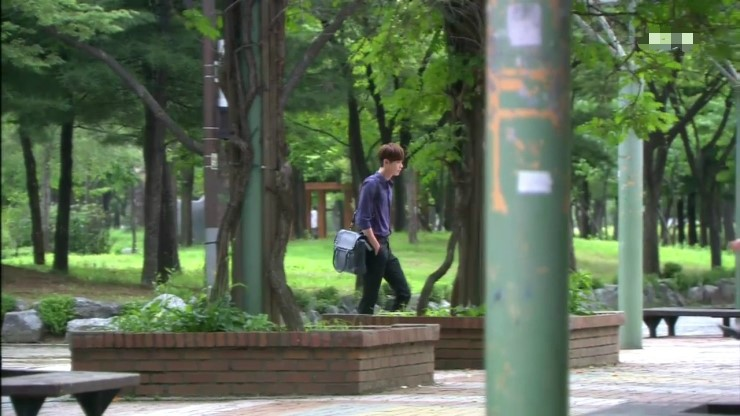 The whole story takes place in Bucheon, and its central park was also featured in the drama. There was a chasing scene between Lee Jong-suk and the main villain, which was quite breathtaking.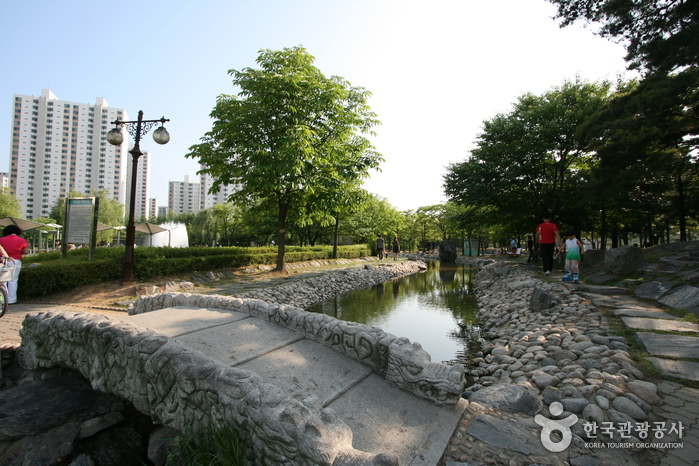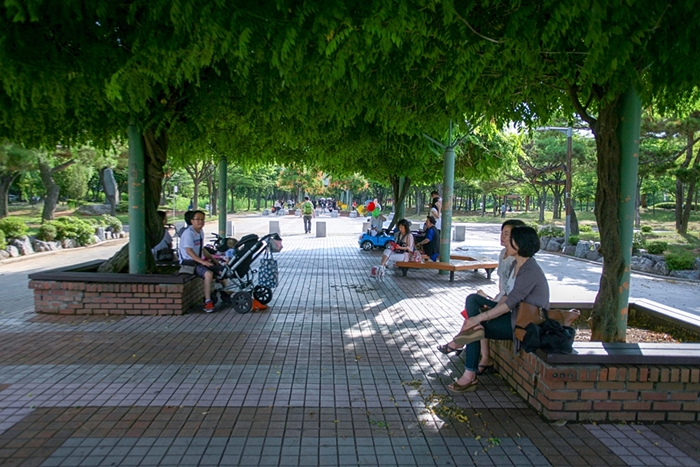 Source: ggtour.or.kr
Location: 경기도 부천시 원미구 중동 소향로 162
---
Sangam-dong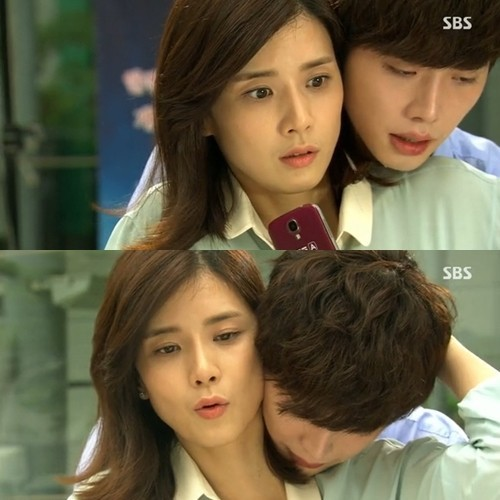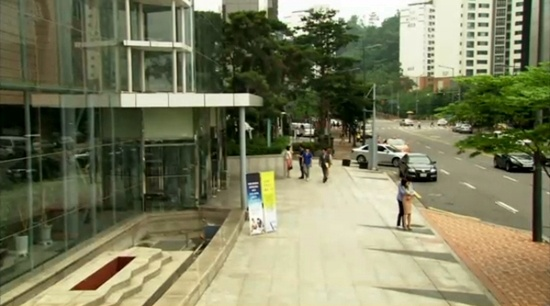 Sangam-dong was used as a filming site for many dramas because of the high buildings around, and long, quiet road. Lee Jong-suk regains his memory and finds Hye-sung and hugs her from the back. It's one of the most romantic scenes of the drama! The exact place is the street in front of Korea Creative Content Agency.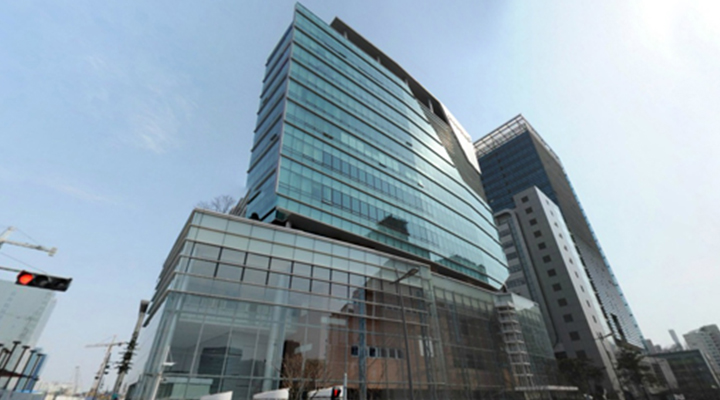 Source: kocca.kr
Location: 서울 마포구 상암동
---
Doctor Stranger
---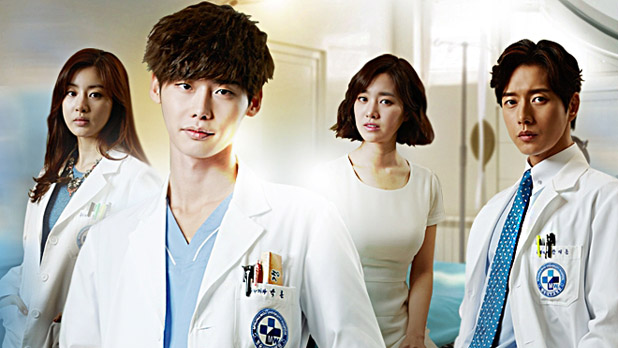 Park Hun (Lee Jong-suk) is a genius surgeon raised in North Korea. He operates countless surgeries and becomes a perfect doctor with talent and experience. His ability is almost magical, and he can stitch up a blood vessel in a blackout.
---
Pyeongtakeho Tourist Complex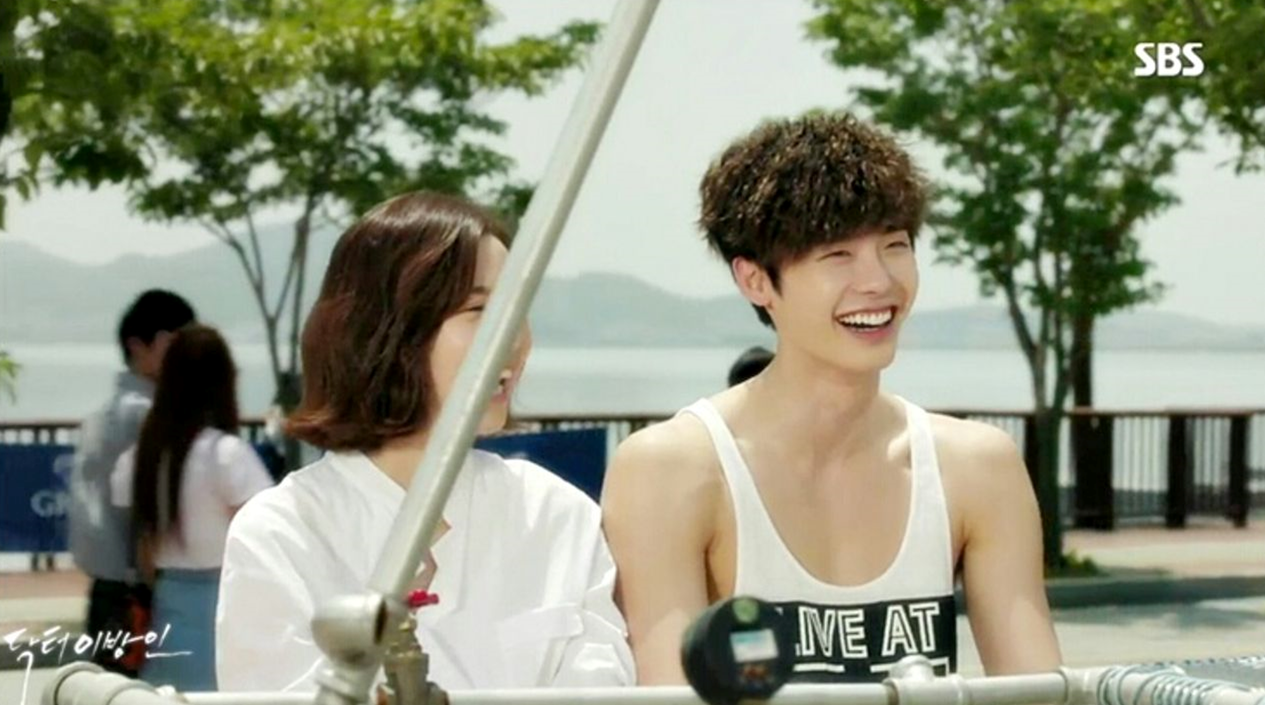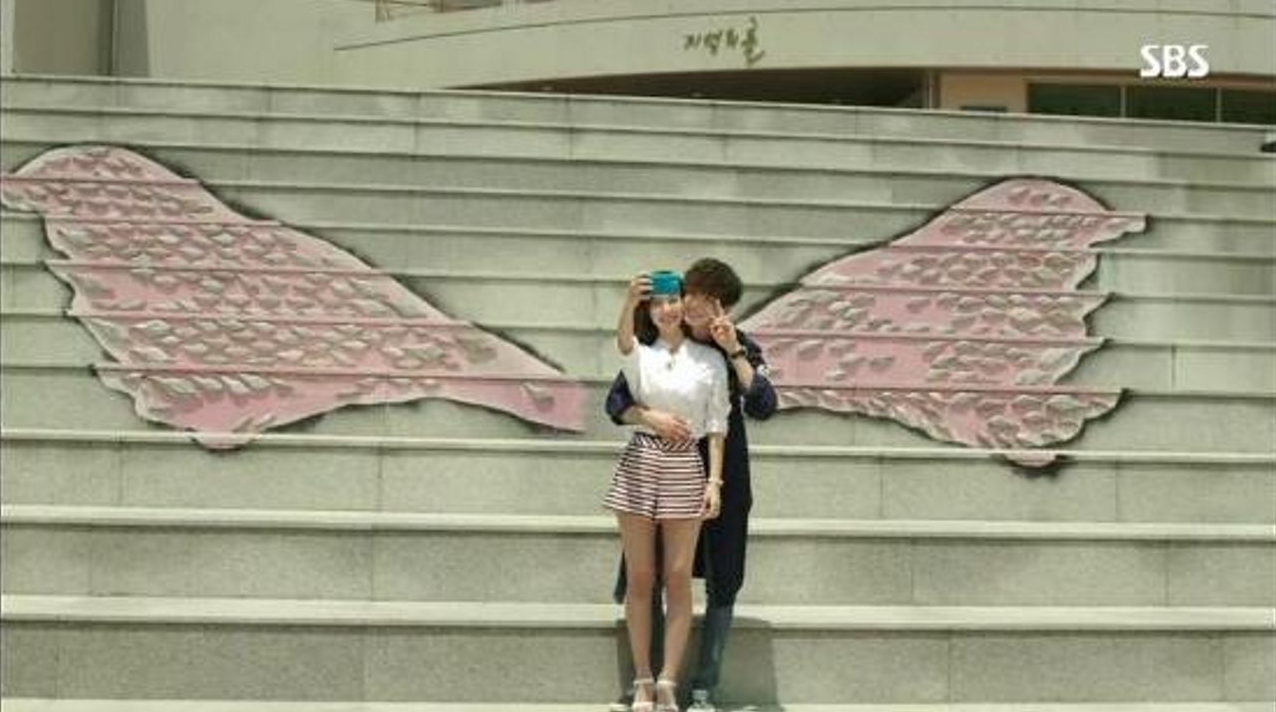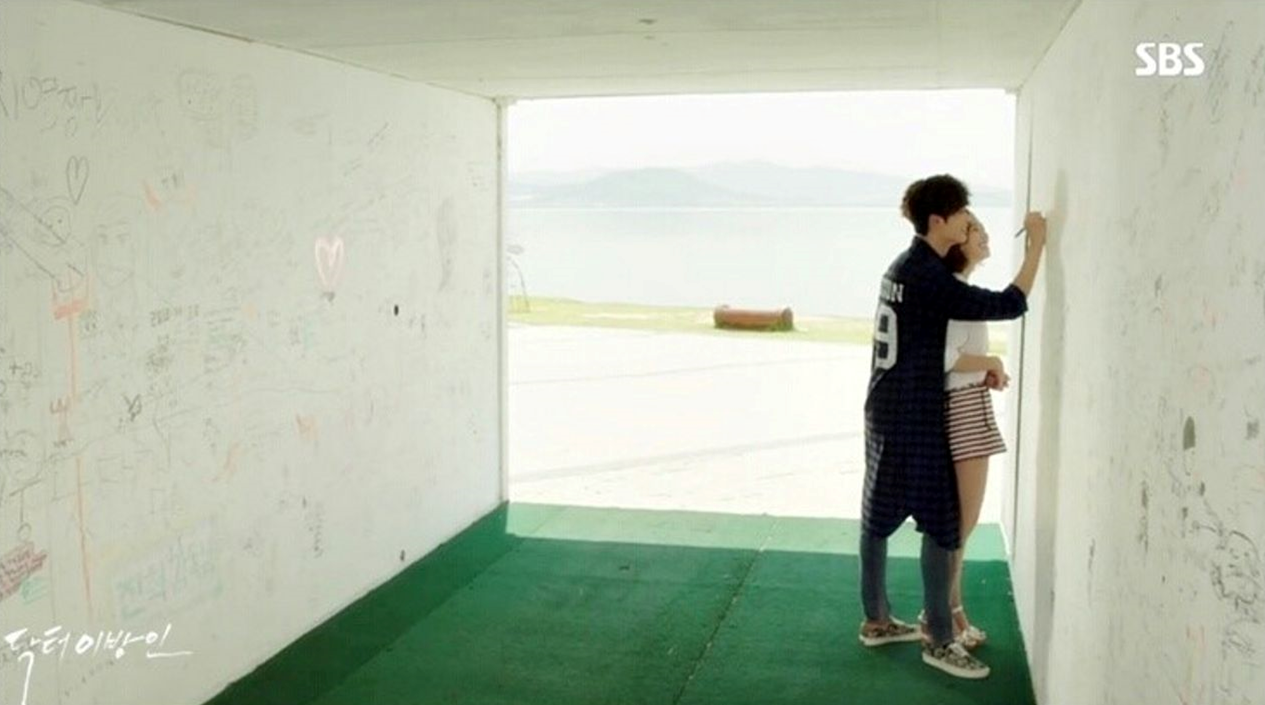 It's the place where Park Hoon and Han Seung-hee spend a romantic date together. You can still find the place where they played the piano, took pictures and left there autograph! There is much more to see, so take time travelling around.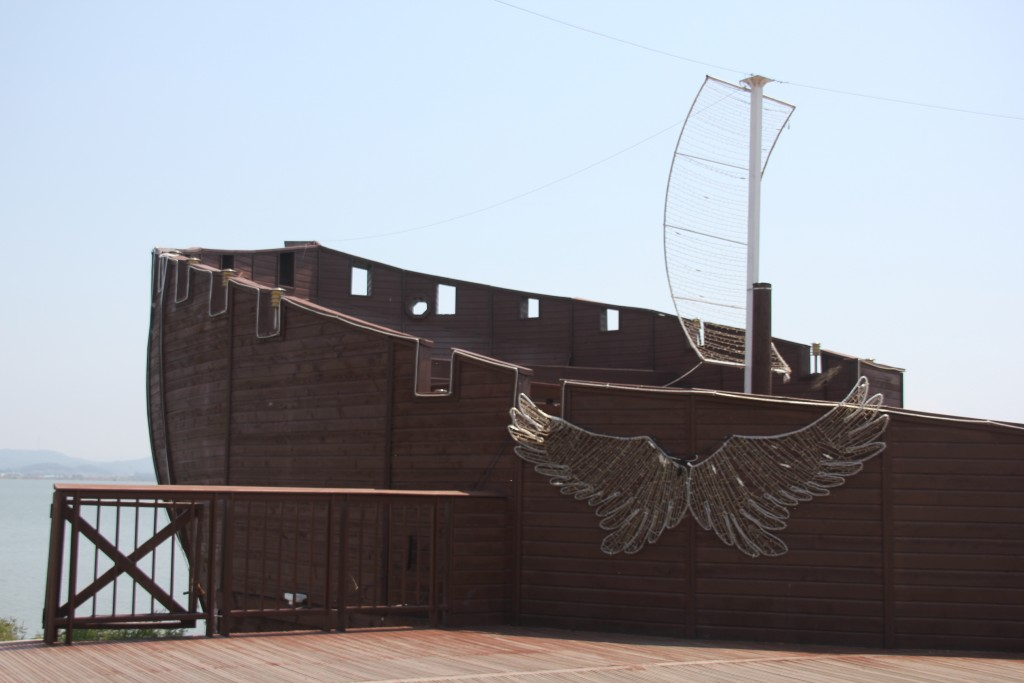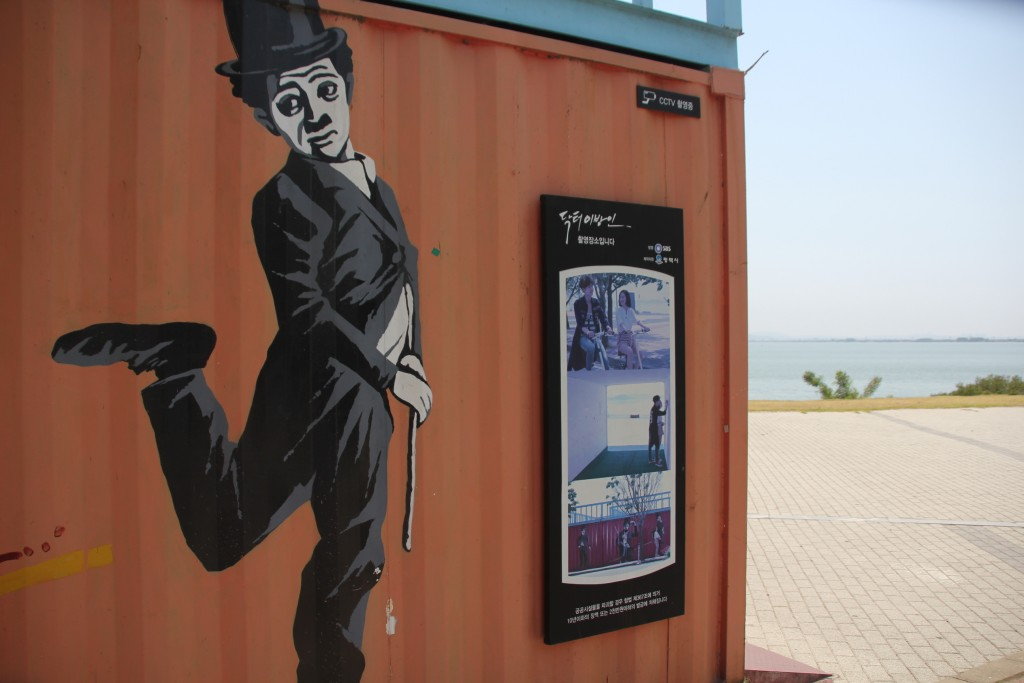 Source: ggtour.or.kr
Location: 경기도 평택시 현덕면 권관리
---
Jungwon University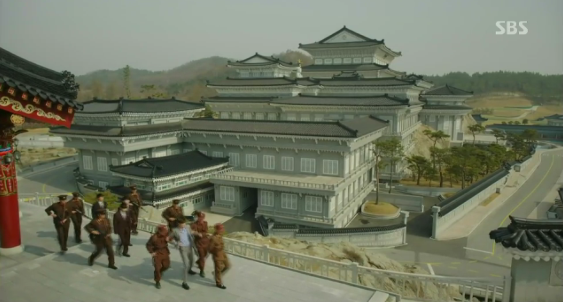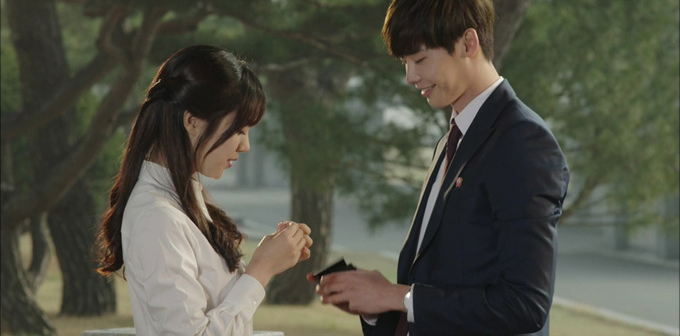 Jungwon University is famous for its beautiful and luxurious facilities. The building has a Chinese architectural style and is used in many films as China or North Korean facility. It was the place where Park Hoon asked Jae-hee to marry him!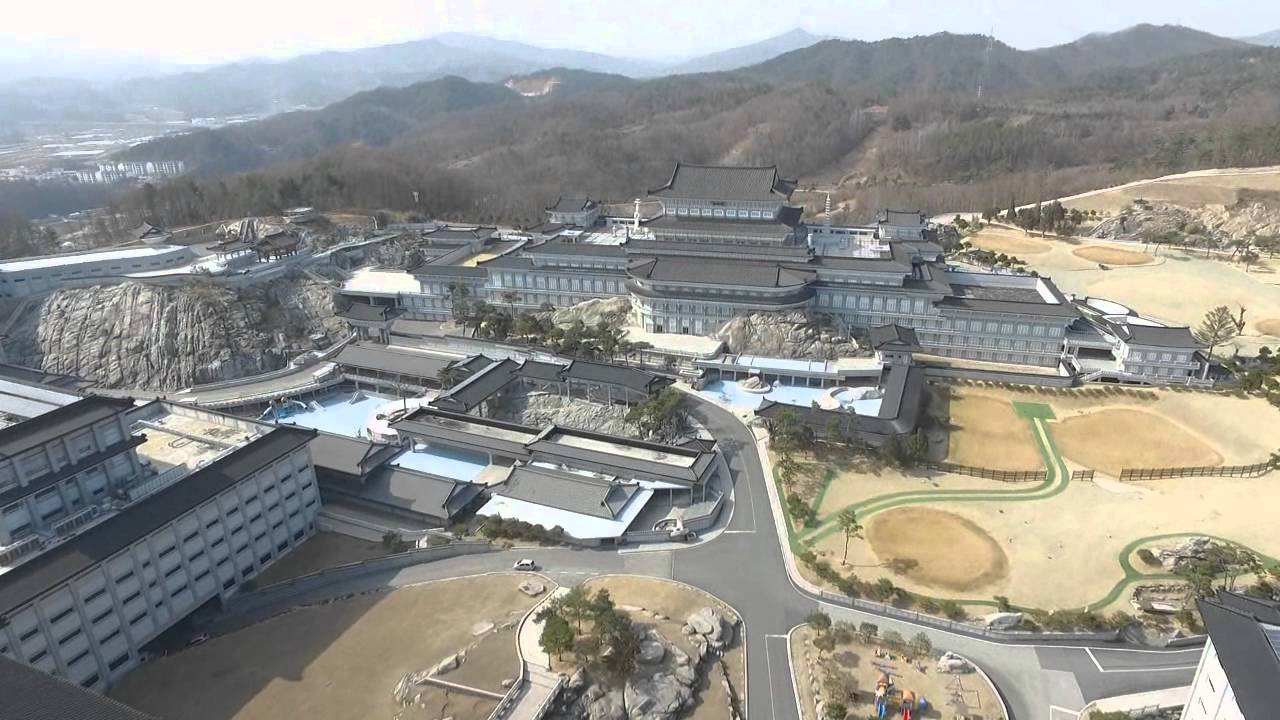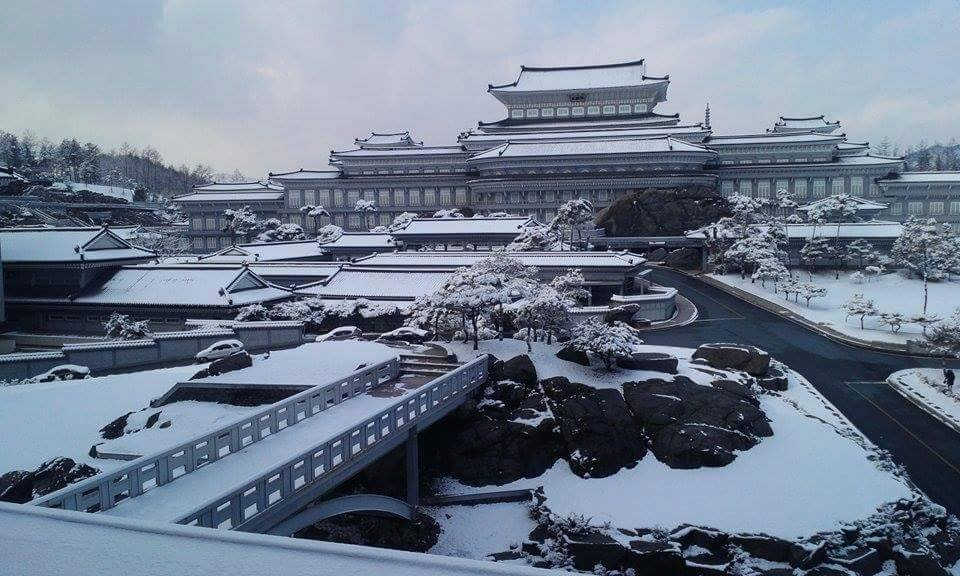 Address: 충청북도 괴산군 괴산읍 문무로 85
---
Pinnochio
---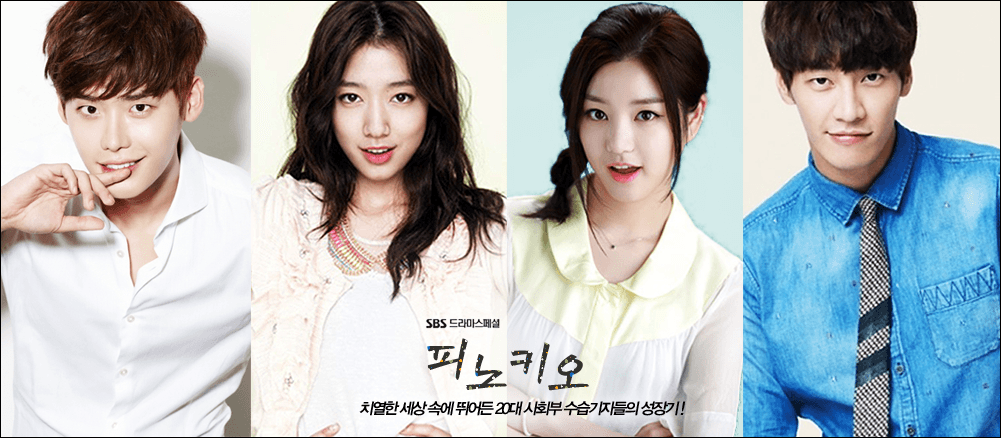 The drama depicts the lives of journalists. Lee Jong-suk is a genius who erased his past and lives as a taxi driver. Later, he becomes a journalist himself to reveal the unethical doings of the broadcasting stations. He falls in Love with Choi In-ha ( Park Shin-hye), who hiccups when she tells a lie.
---
Cheongsando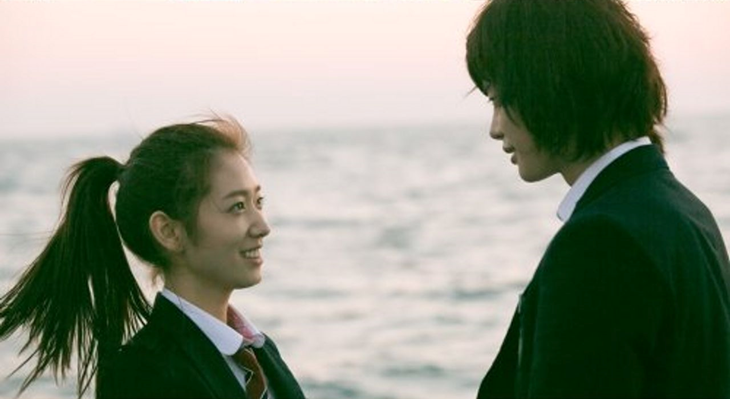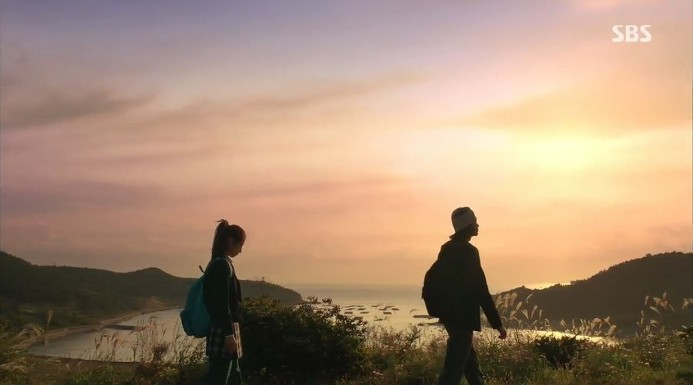 In the drama, it was called Hyangrido, where the main characters spend their childhood days. You can see the beautiful sea from everywhere around the island. In reality, it's Cheongsando located in Jeollanam-do. Most romantic scenes from the drama take place on this island.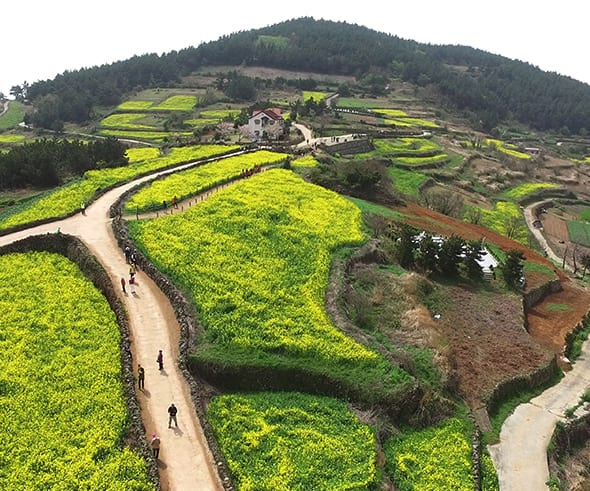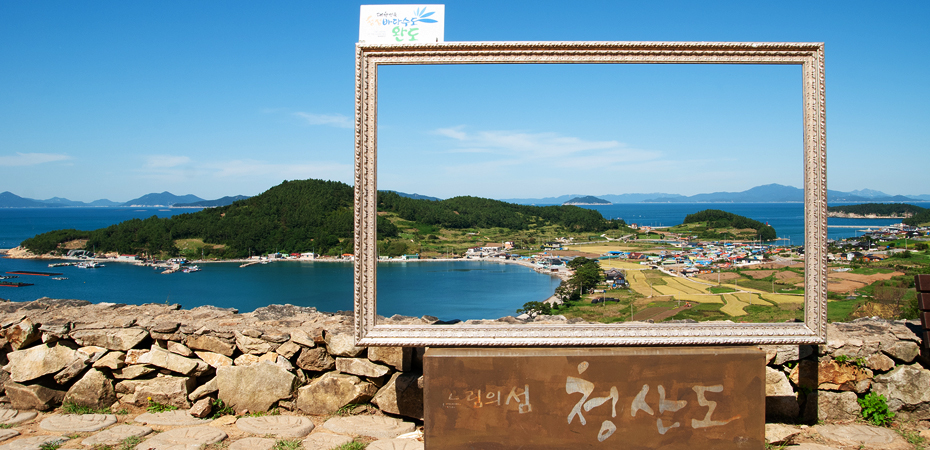 Source: chungsando.co.kr
Location: 전라남도 완도군 청산면
---
YTN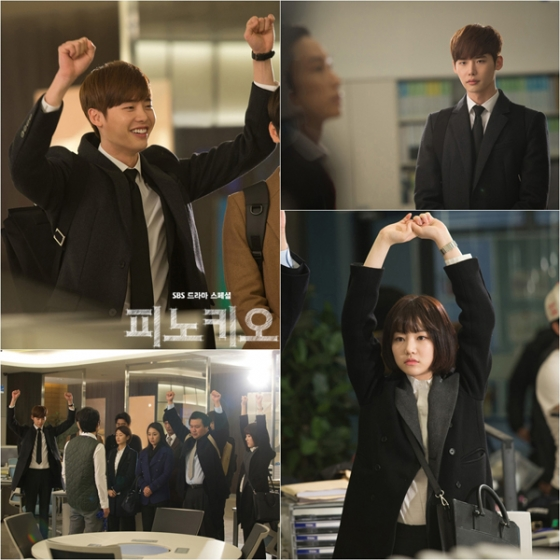 Since the drama is telling the story of journalists and reporters, the main story takes place in a broadcasting station of YTN. It's surprising since it was an SBS movie and the filming site was another broadcasting station. You can take a peek at how Korean news is made and reported to the people.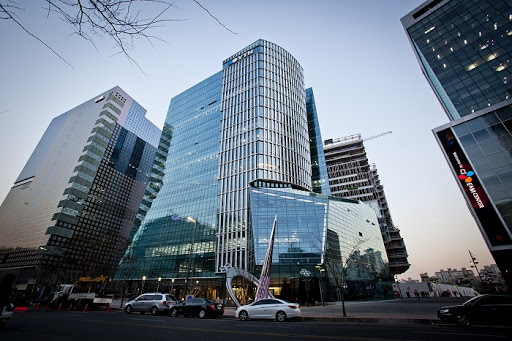 Location: 서울특별시 마포구 상암동 상암산로 76
---
W
---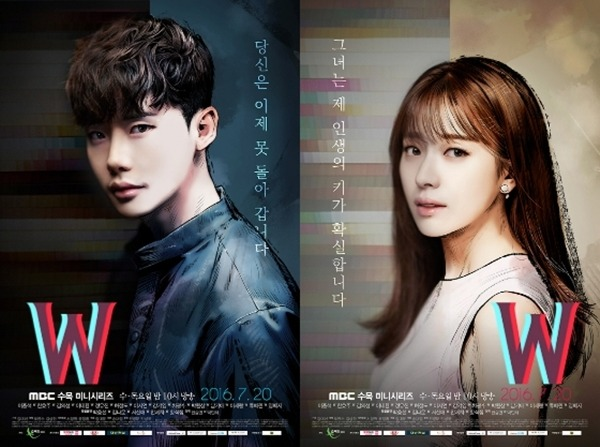 W is a fantasy love story, in which a person falls in love with a cartoon character. Lee Jong-suk plays the role of cartoon character Kang Cheol, who's a wealthy, smart, handsome, and just perfect. He travels through the portal of the two worlds and gets involved in serious troubles. Lee Jong-suk and Han Hyu-joo couple is considered as one of the best drama lovers by many fans.
---
Bom Farmers Garden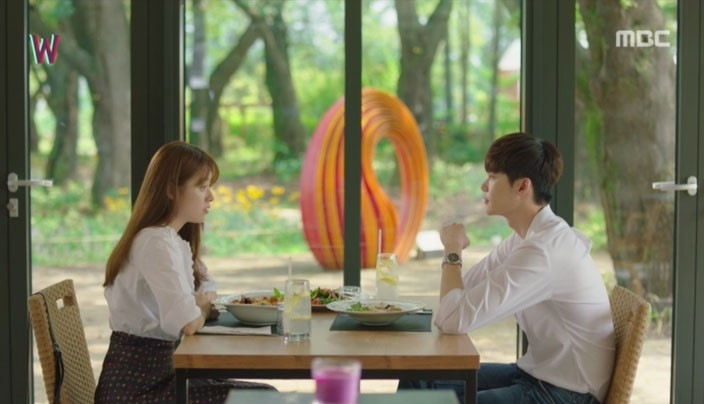 It's the place where Kang Cheol and Oh Yeon-joo go on a romantic date. It's a garden, art gallery, cafe, and restaurant where you can open a perfect party for special occasions. It was also a filming spot for The World of the Married!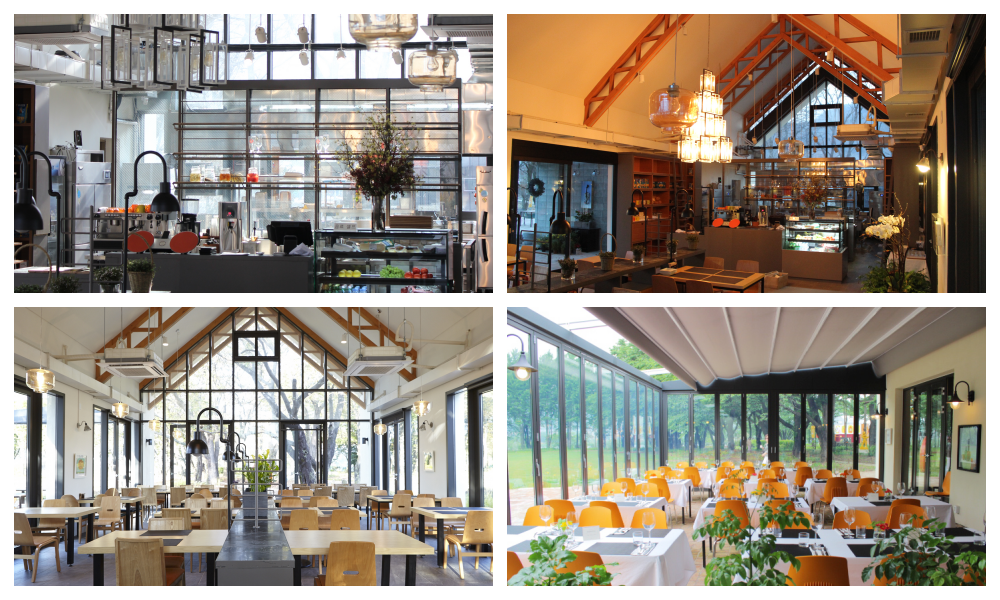 Source: Bom Farmer's Garden
Location: 경기도 양평군 강상면 병산리 256

---
Ilsan Lake Park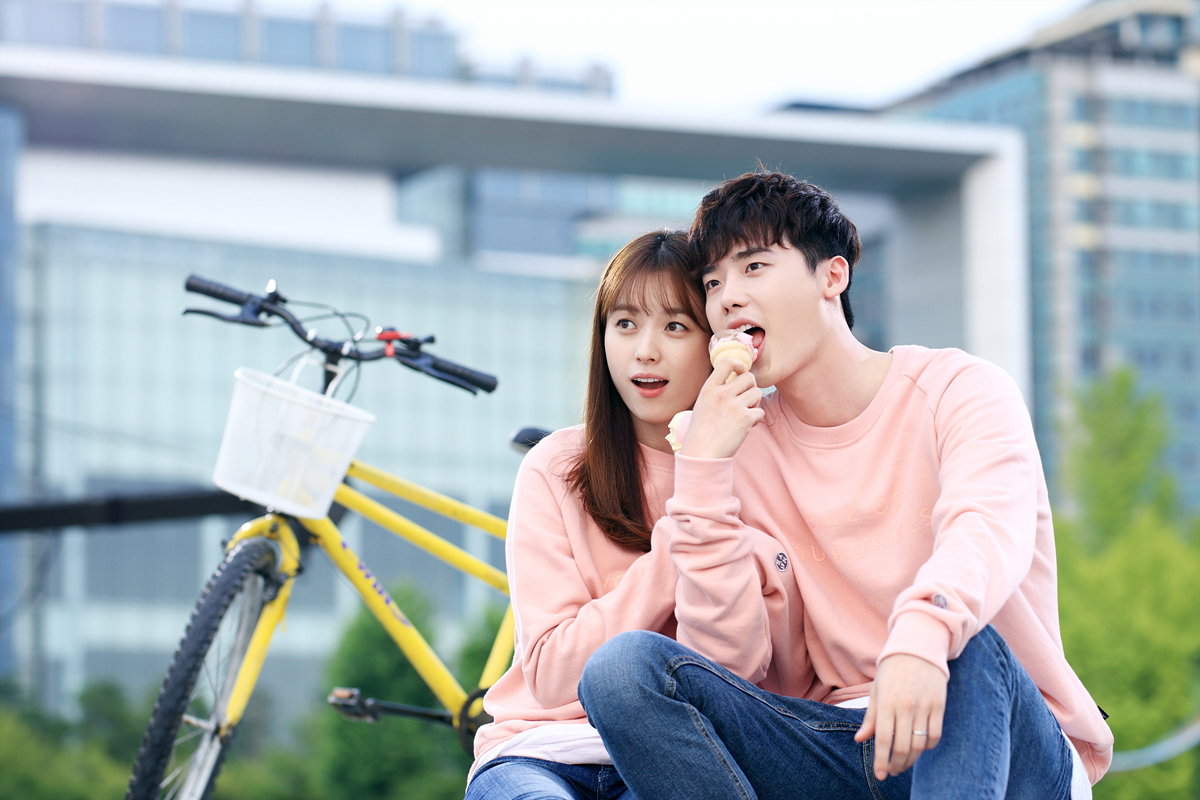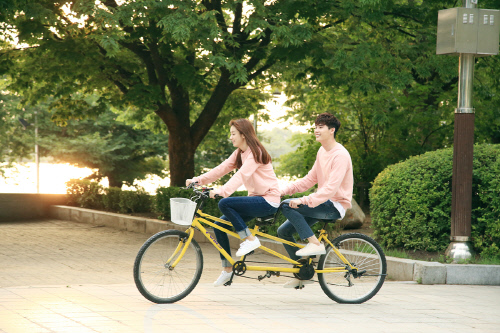 It's another date course for lovers. Lee Jong-suk and Han Hyo-joo dressed in a couple look rode a bike together. Ilsan Lake Park is one of the most famous lake parks around Seoul, and many lovers visit the place to ride around the lake for a date.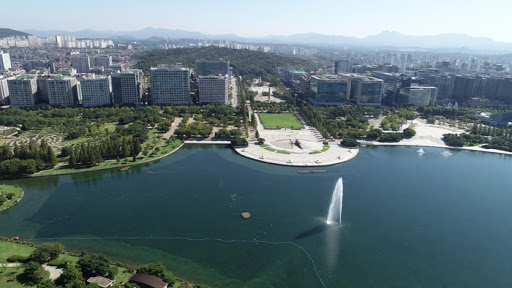 Location: 경기도 고양시 일산동구 장항동 호수로 595
---
While You Were Sleeping
---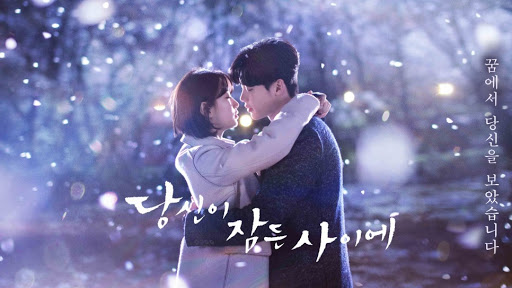 In this drama, Lee Jong-suk plays the role of Jae-chan, who's a prosecutor that can predict the future through his dreams. He sees crimes in his dreams and prevents them from happening. While doing that, he meets and falls in love with Hong-ju(Suzy), who also sees her future through her dreams.
---
Sangdong Lake Park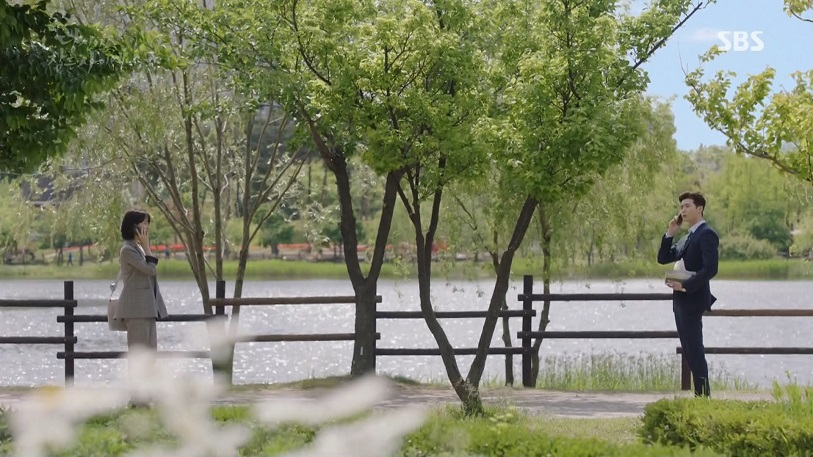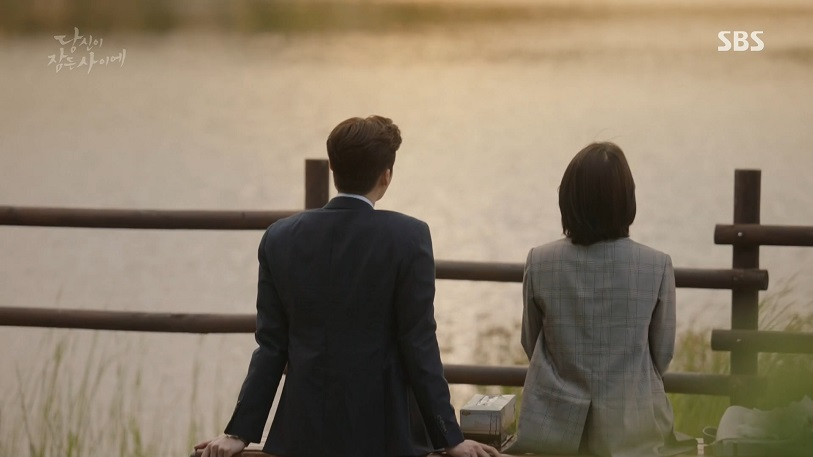 It's the place where Jae-chan and Hong-ju take a walk together, and Jae-chan comforts crying Hong-ju. It's a perfect picnic place near Seoul where you can enjoy the beautiful view of the lake and the forest.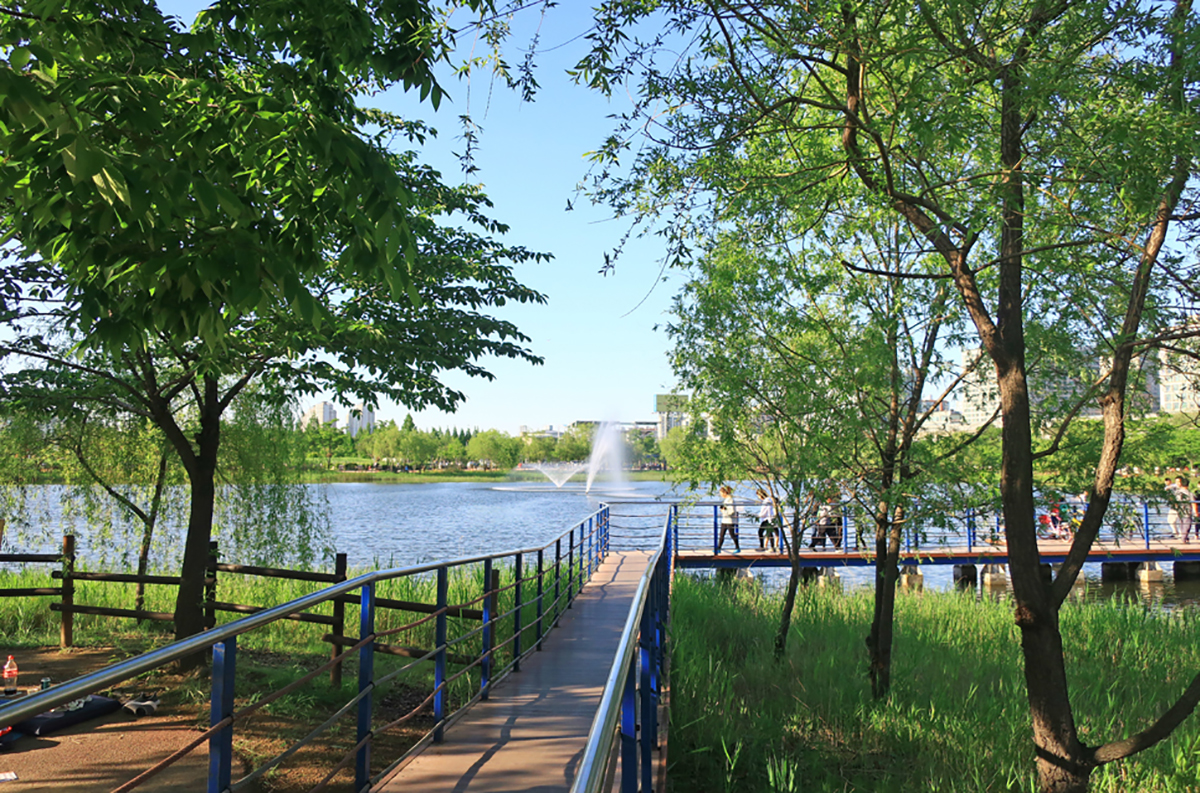 Location: 경기도 부천시 원미구 상2동 549
---
Anseong Farmland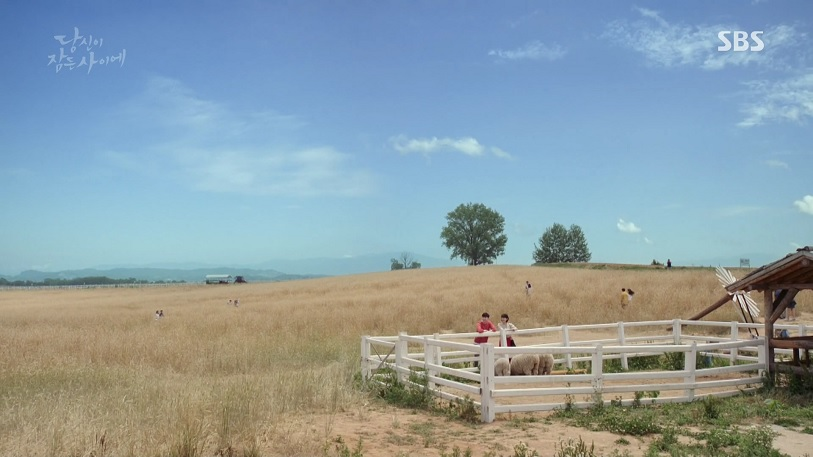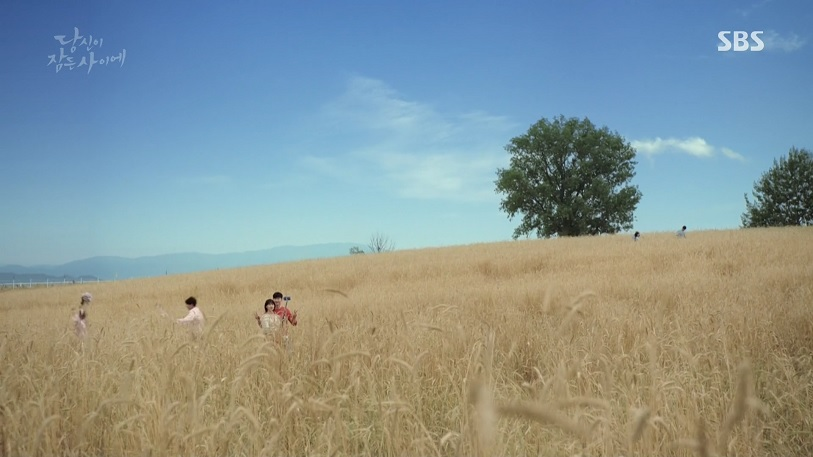 Lee Jong-suk and Suzy spends a day in the rye field under the clear blue sky. It's an actual farm where you can see the cute animals and go on horse riding. Just follow Lee Jong-suk's footsteps, and you'll find a perfect dating course.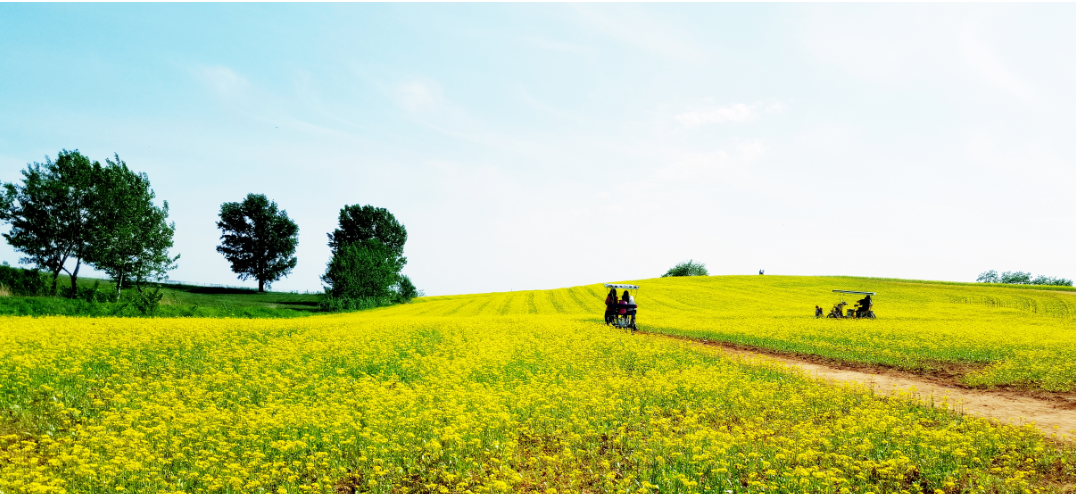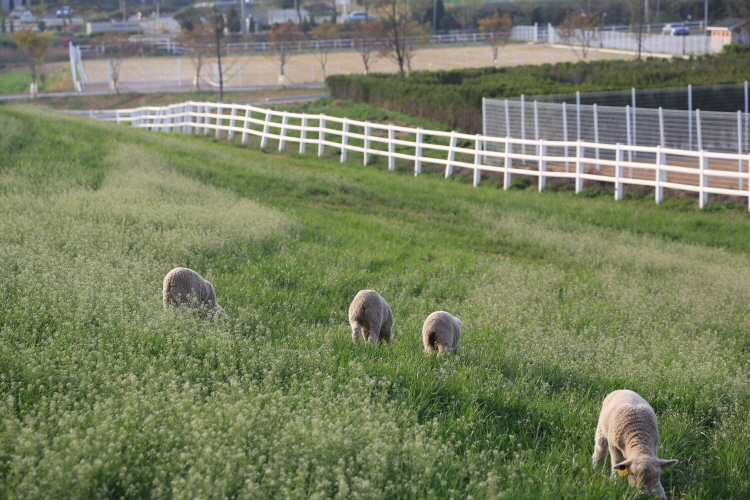 source: nhasfaramland.com
Location: 경기도 안성시 공도읍 웅교리
---
Samcheok Beach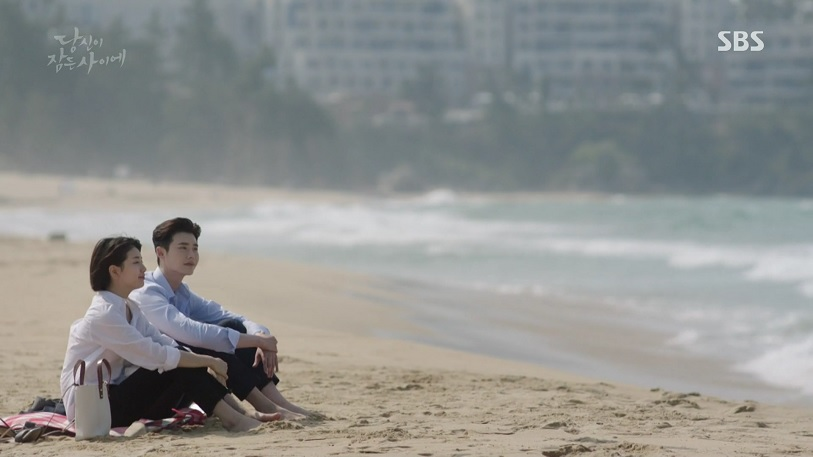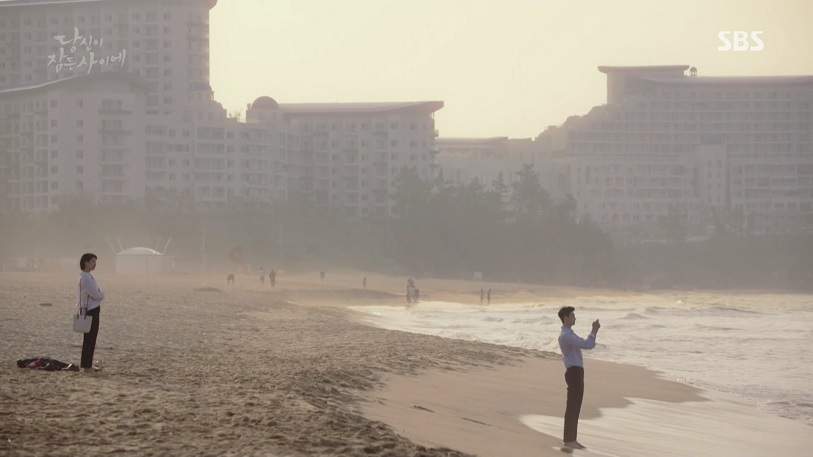 One of the cleanest and beautiful beaches on the east coast is the Samcheok Beach. Drive straight east from Seoul, and you'll find the refreshing view of the ocean. It's one of the best places in Korea to watch the sunrise.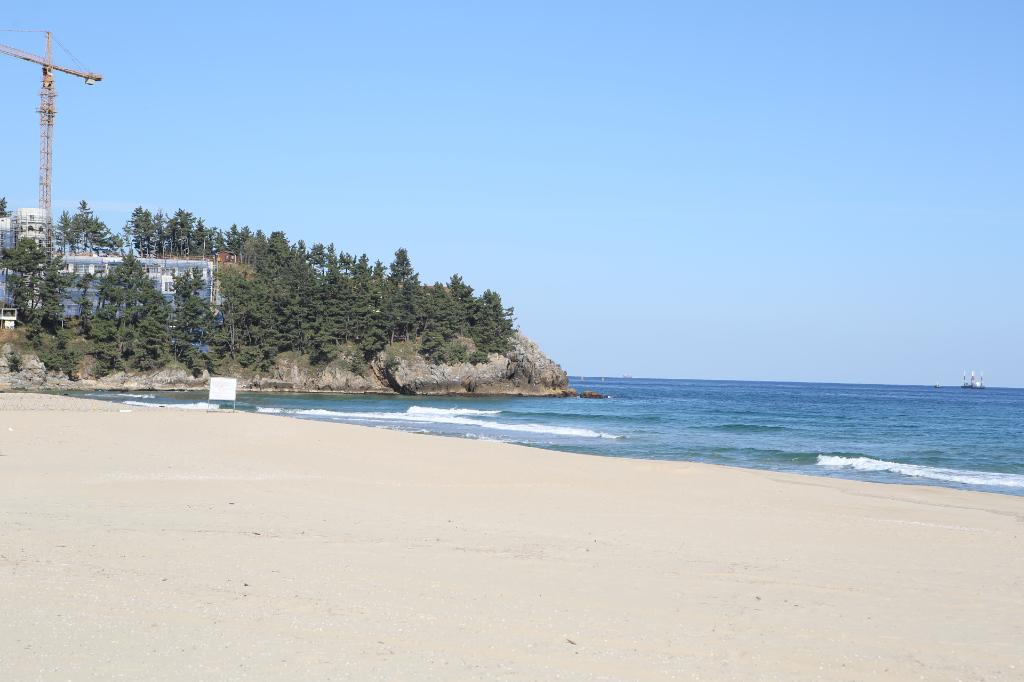 Location: 강원도 삼척시 갈천동 삼척해변
---
The Hymn of Death
---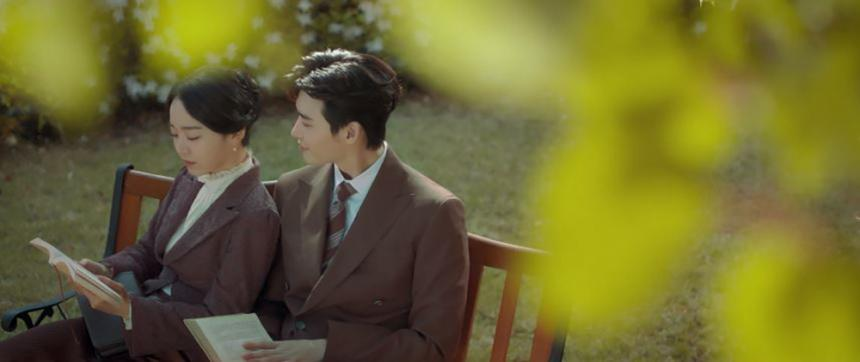 It's a story of Korea's first Soprano Yun Shim-deok, played by Shin Hye-sun. Here, Lee Jong-suk plays the role of genius playwright and Shim-deok's lover. It's a true story, and the title of the drama <The Hymn of Death> comes from her famous song.
---
Gyeongsangbuk-do Forest Environment Research Institute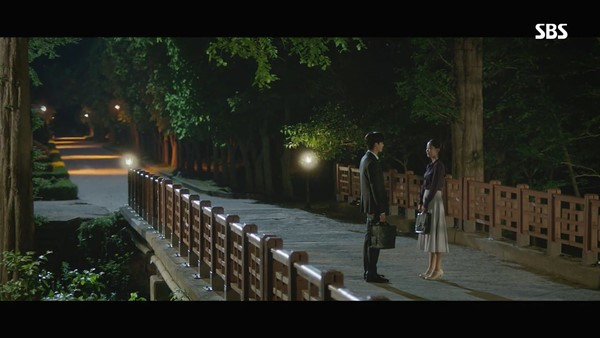 In the drama, you can find many places that have a well-preserved natural environment. This arboretum in Gyeongju is famous for its bridges upon clean and peaceful creek. You can also find a natural bridge made of a tree log, which is a well-known photo zone for locals.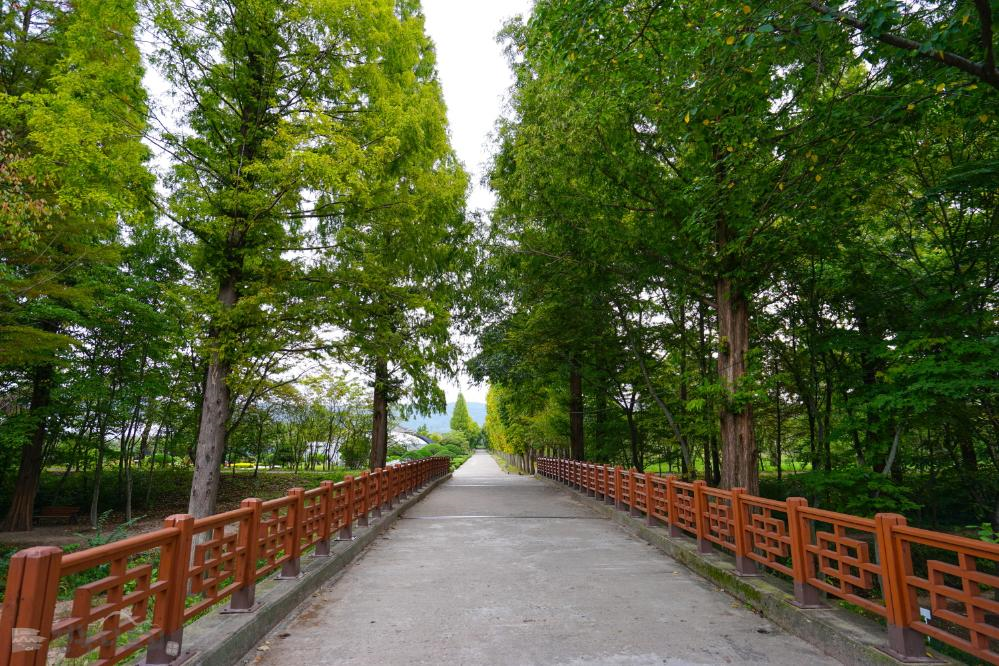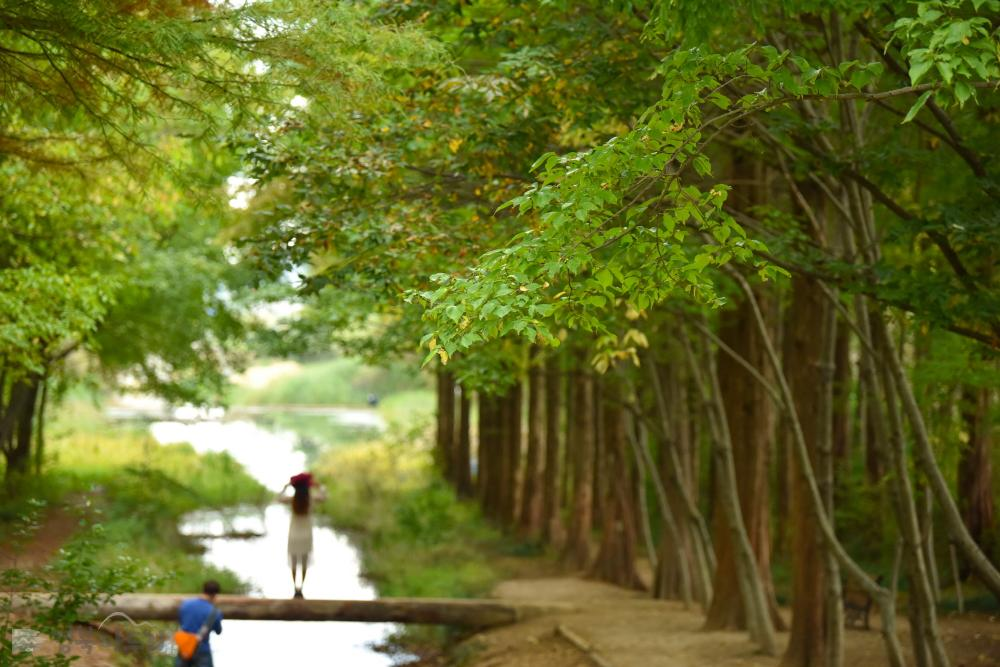 Source: tour.gb.go.kr
Location: 경상북도 경주시 배반동 1030-1
---
Bangokji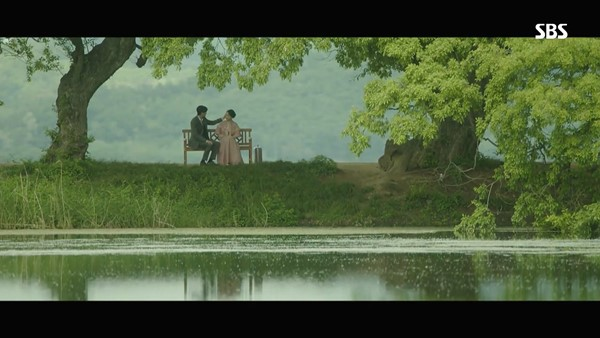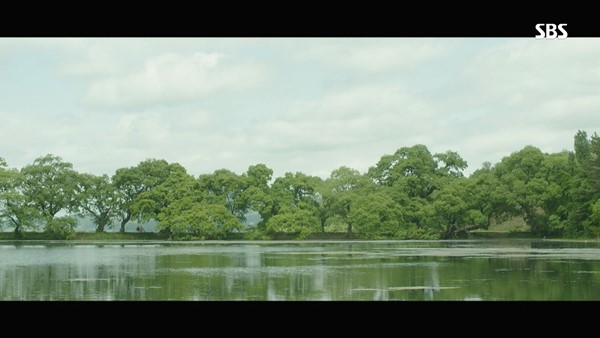 Because of the tranquil environment, this place was used for many historical dramas. Try to find the bench that Lee Jong-suk and Shin Hye-sun sat on and watch the lake change its colours as the time flows.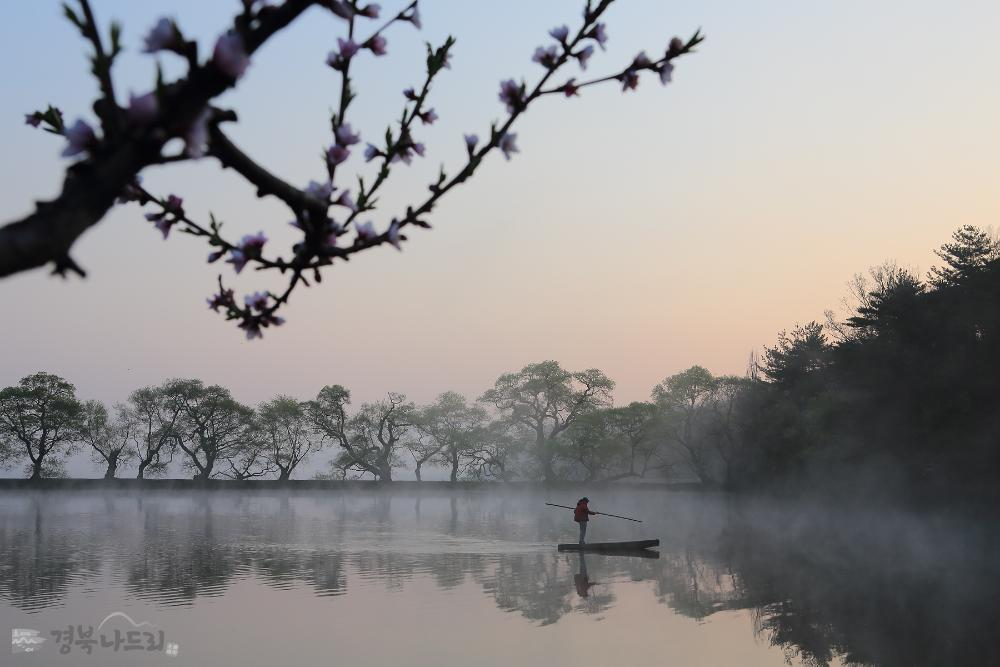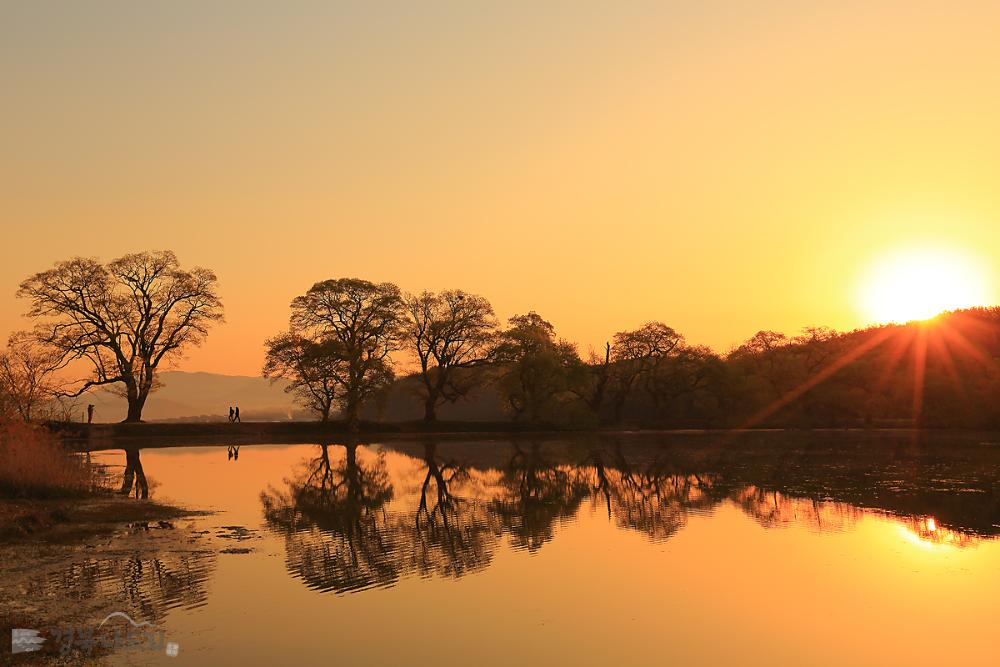 Source: tour.gb.go.kr
Location: 경산시 남산면 반곡지
---
Keimyung University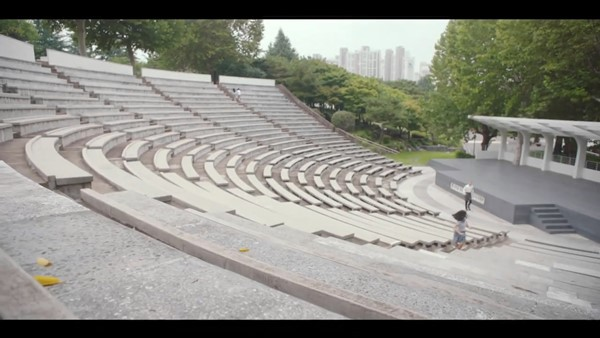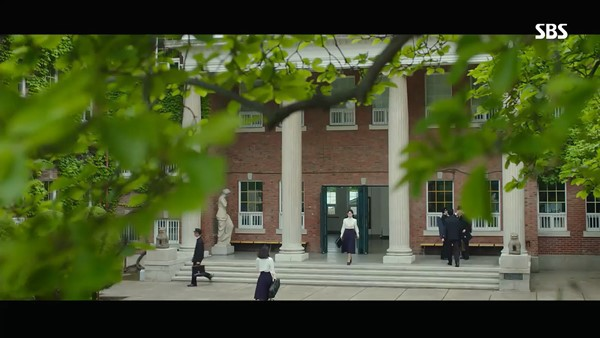 Keimyung University's antique and beautiful campus was a perfect place to film the drama which takes place in the early 1900s. Daemyung and Seongseo campus are both well known for their scenery and were used as filming sites for famous K-dramas.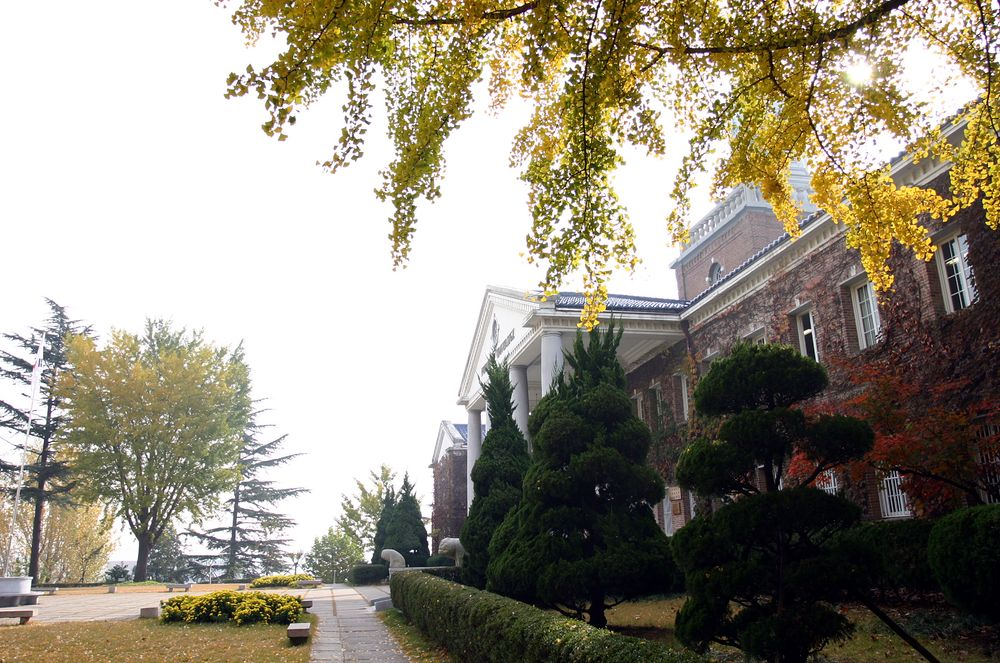 Location: 대구광역시 남구 대명동 명덕로 104
---
Romance is a Bonus Book
---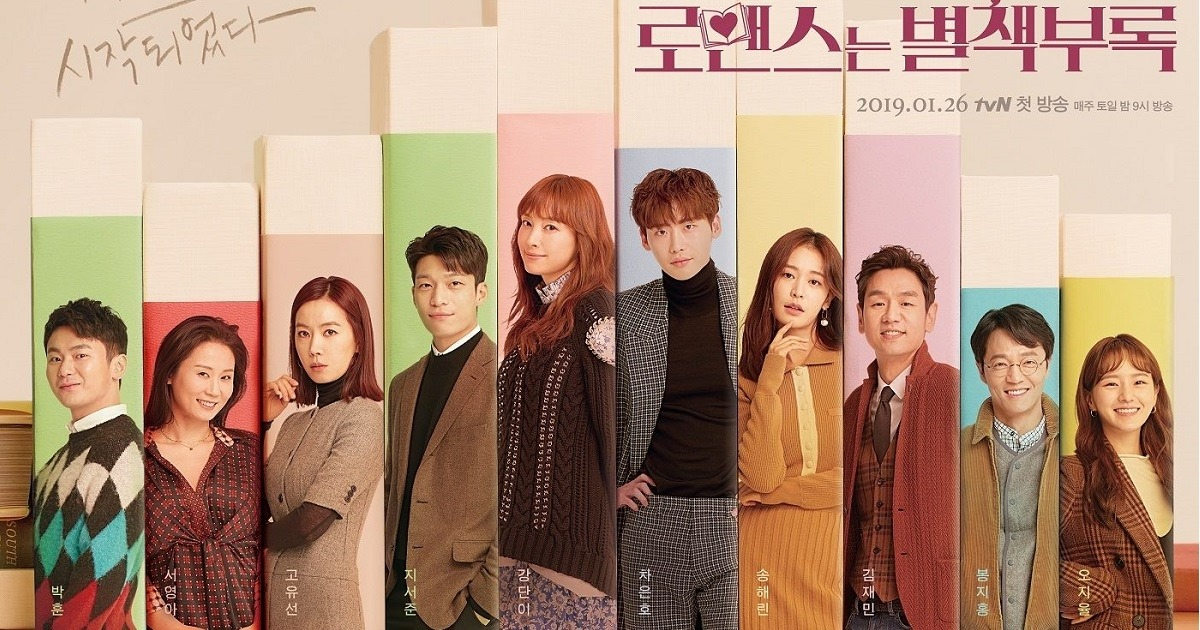 Chan Eun-ho (Lee Jong-suk) is a gifted writer whose every book became a best seller. He and Kang Dan-i (Lee Na-young) used to know each other from their childhood and eventually falls in love as they work together in a book publishing company.
---
Yonsei University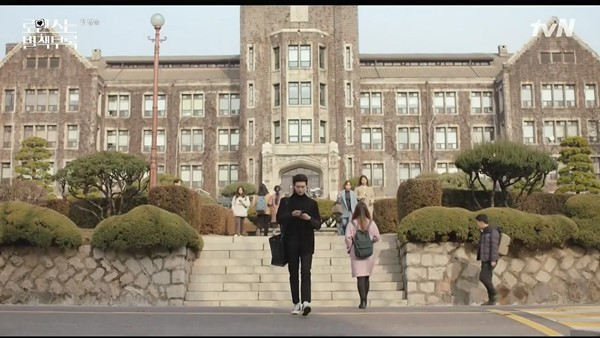 Cha Eun-ho is also a professor in the School of Literary Creation. The university he works in is Yonsei University. It is one of the most prestigious schools in Korea and is famous for its antique yet beautiful looks. It's located near Hongik Univ and Shinchon, so if you are shopping in the town, it would be nice to take a stroll around the campus.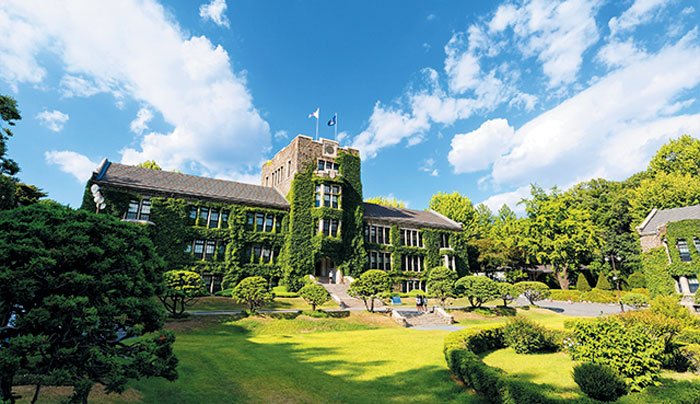 Location: 서울특별시 서대문구 신촌동 연세로 50
---
Paju Book City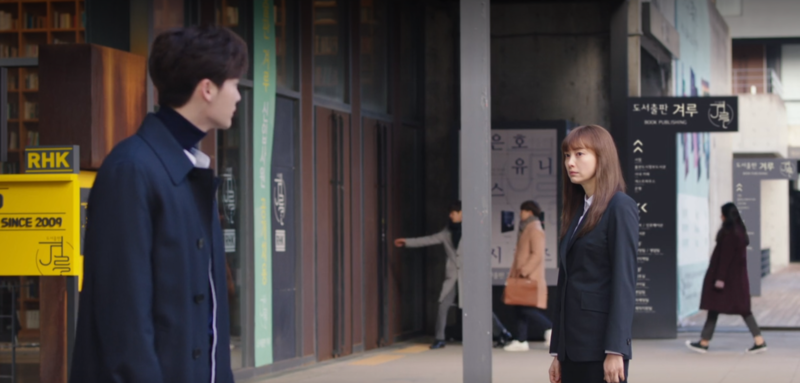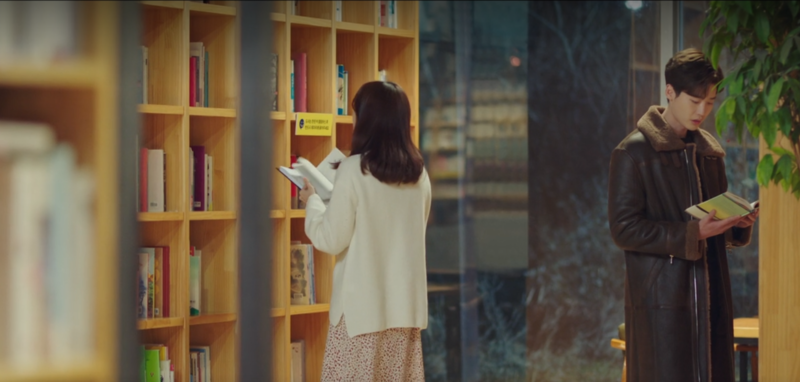 Since its a story of book writer and publishers, it talks a lot about books. Paju is famous for its Book City, which is full of libraries and publishers. Especially, the Forest of Wisdom is loved by locals for its large bookshelves and thousands of books to choose from. If you like Korean books, why not pick one for yourself.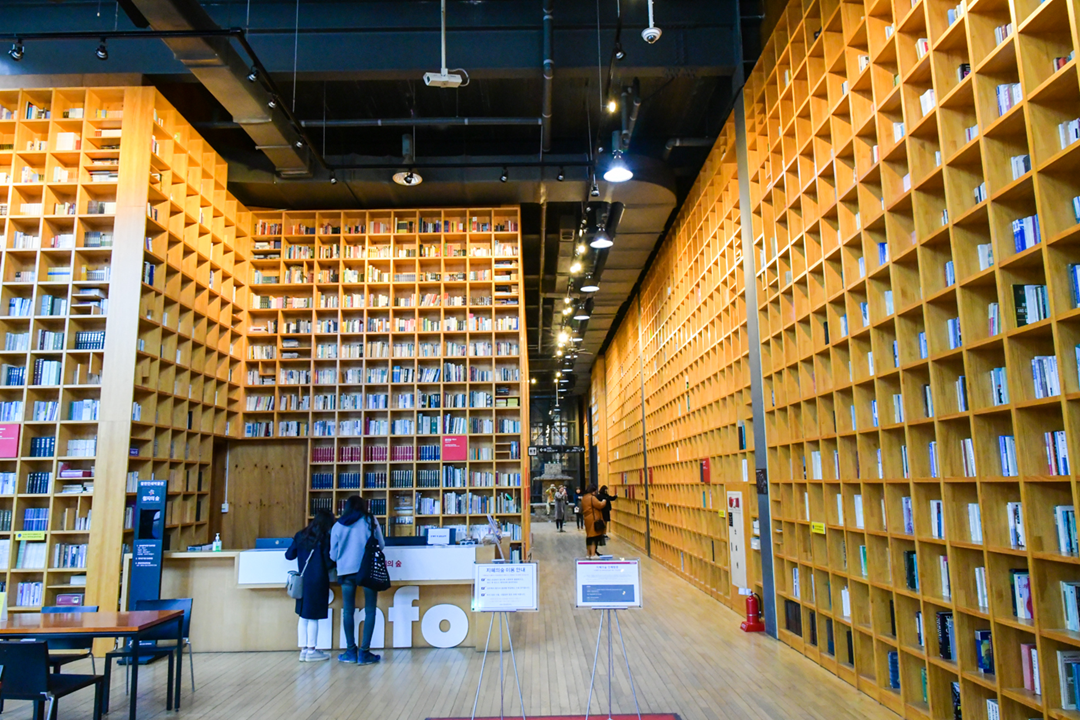 Source: ggtour.or.kr
Location: 경기도 파주시 교하동 회동길 145
---
Double S Cafe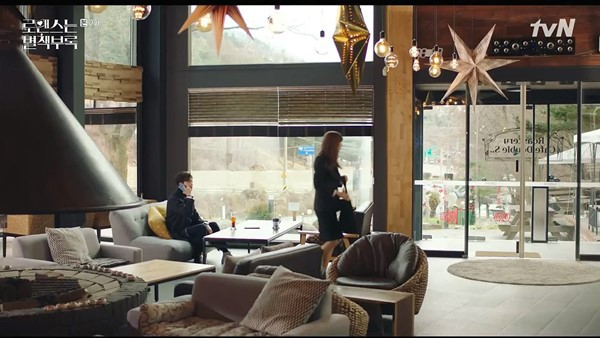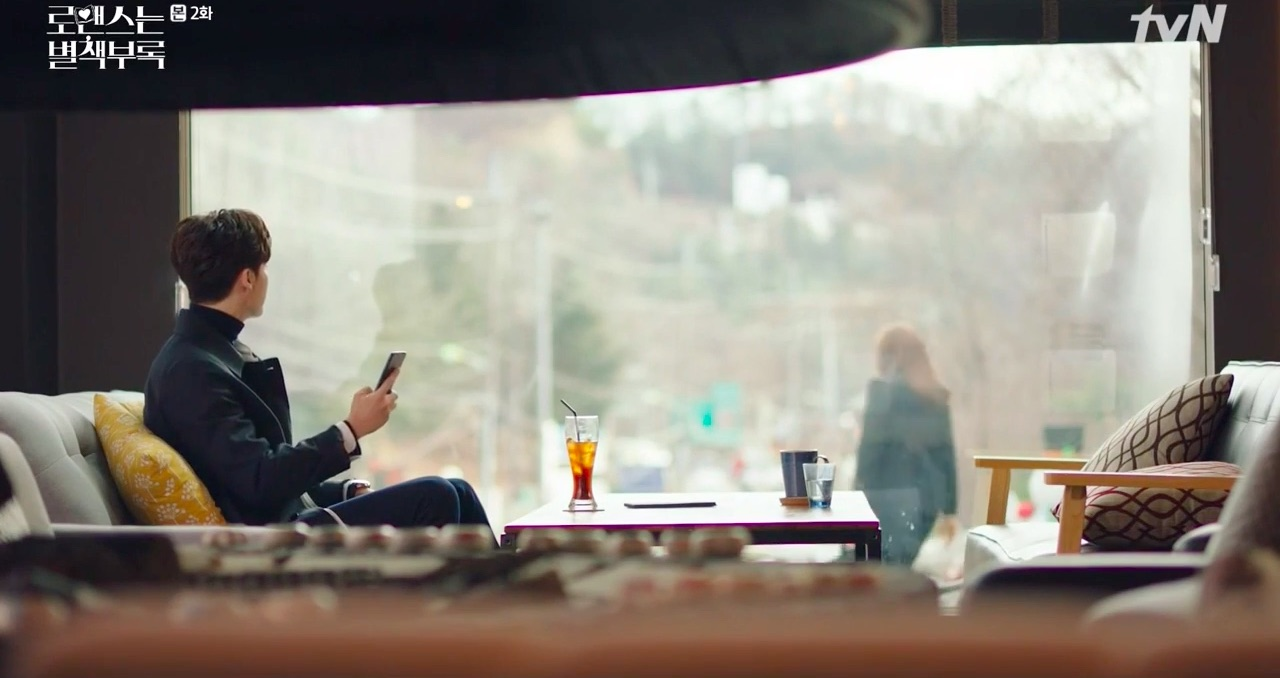 You'll find the cafe on your way to Yangju. The two-story building is all cafe, and you can spend a leisurely time in a spacious and peaceful atmosphere. Through the large windows, you can see the beautiful natural environment outside. Stop by on your way to other cities and you'll see why it is loved by Korean dramas.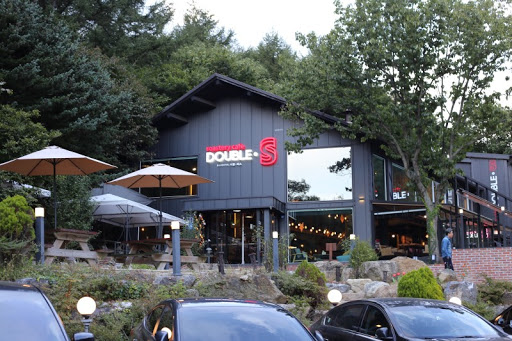 Location: 경기도 양주시 장흥면 권율로 579-1
---
Way to Gyeongpodae Pension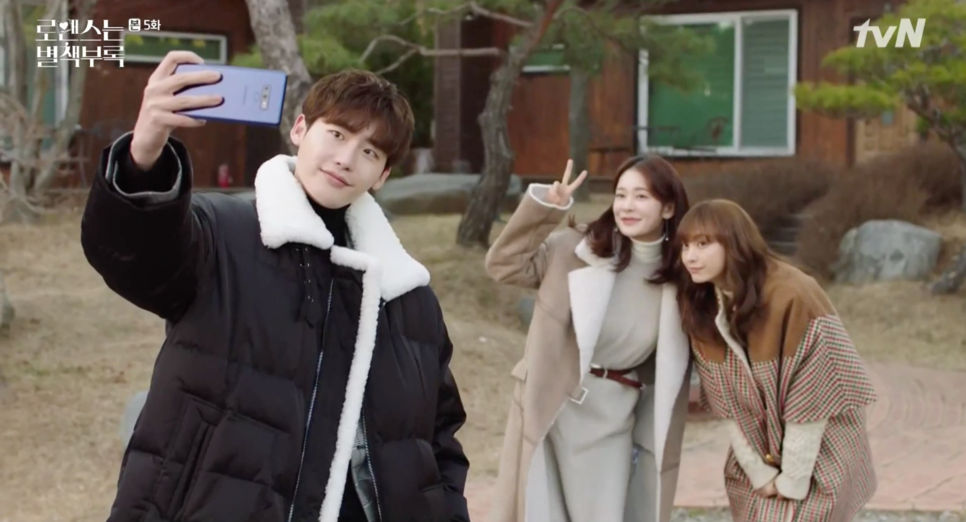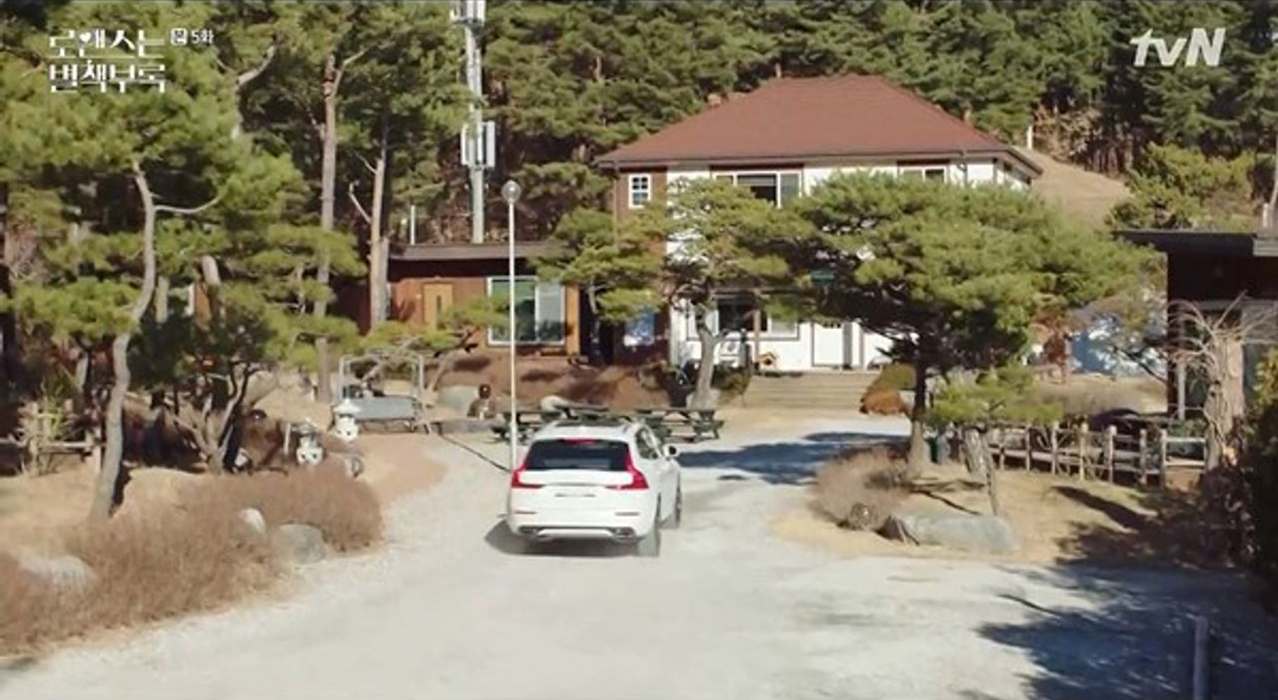 Unlike its name, it isn't that close to the Gyeongpo Beach. However, the facility and quality of the housing are nice, and you can enjoy the clean air from the forest right behind it. It's the place where the main characters stop by on their way to the beach.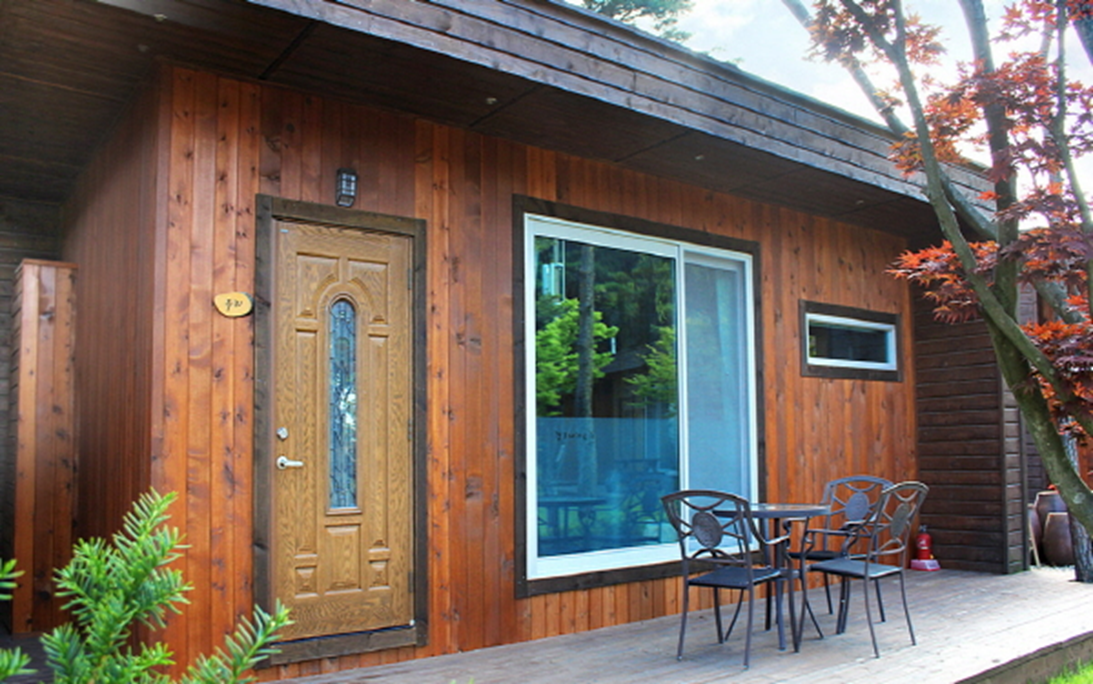 Location: 강원도 강릉시 저동 322
---
Naksan Beach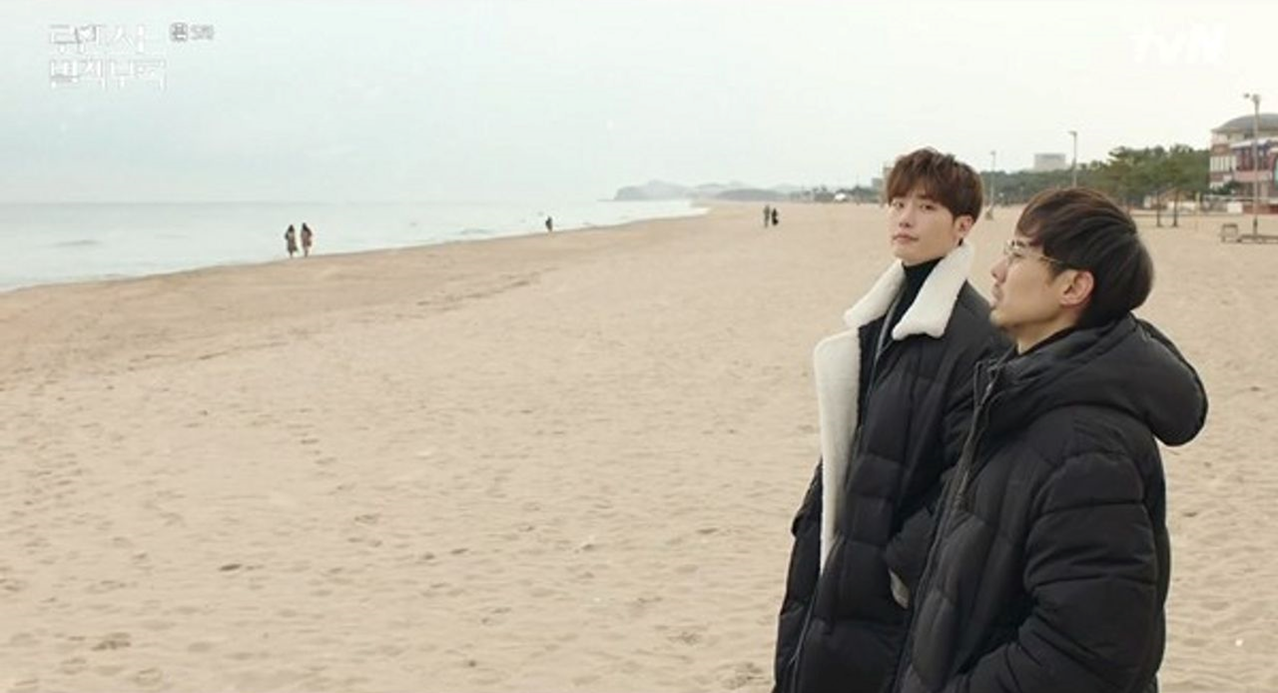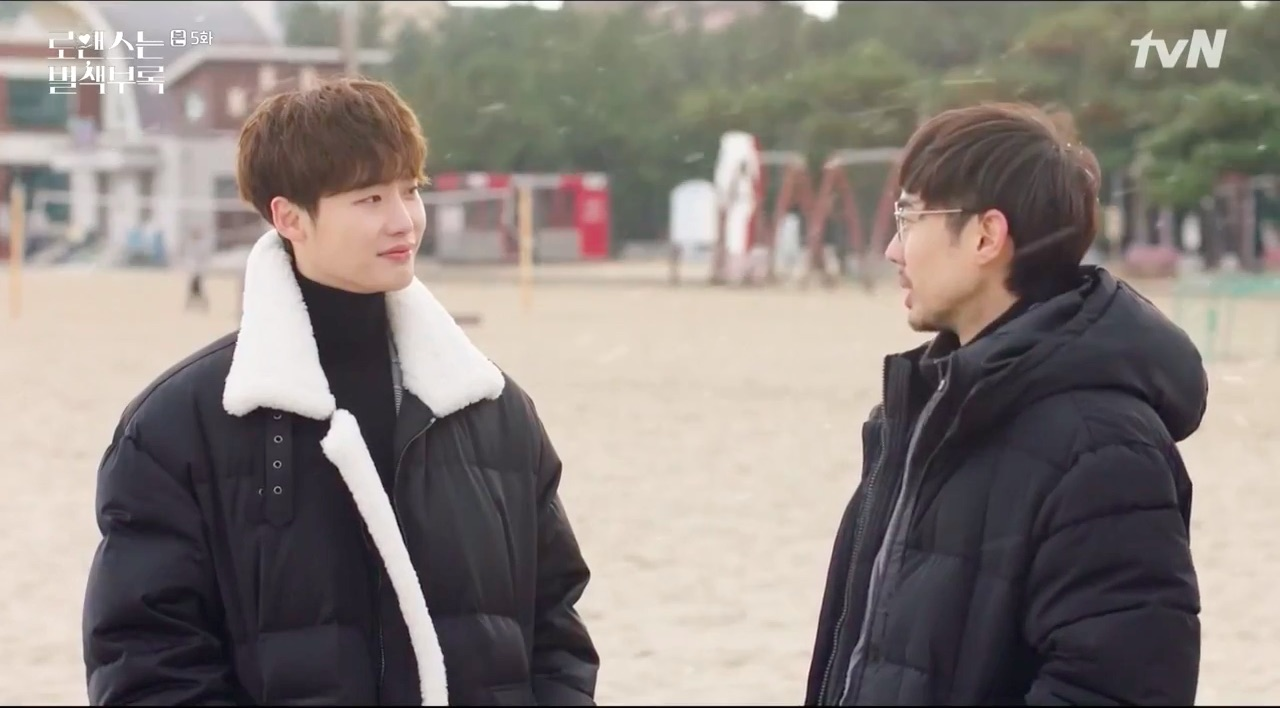 It's where Lee Jong-suk, Kang Dan-i and other characters visit to cool their heads. It has a beautiful white sand beach where you can walk with your shoes off. It would be nice to play in the water with your shoes off and walk along the shore like in the drama!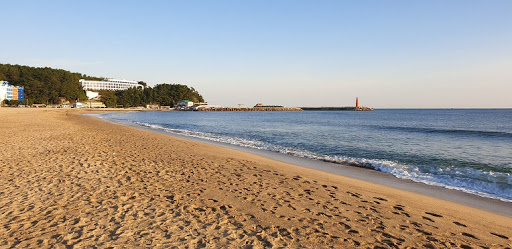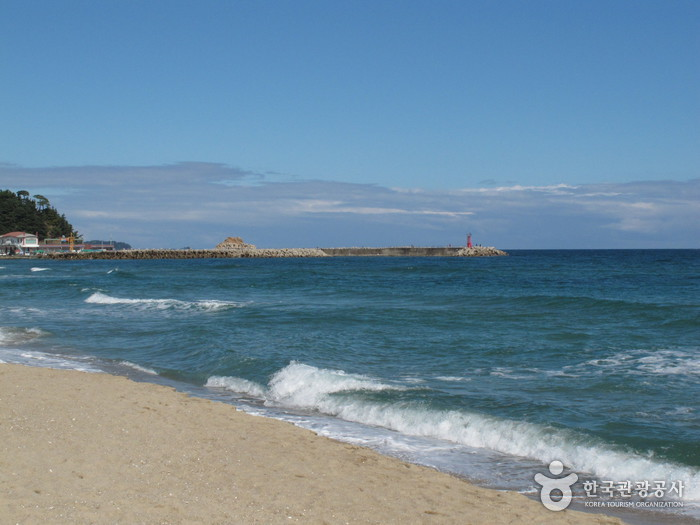 Source: Korea Tourism Organization
Location: 양양군 강현면 낙산해변
---
No Breathing
---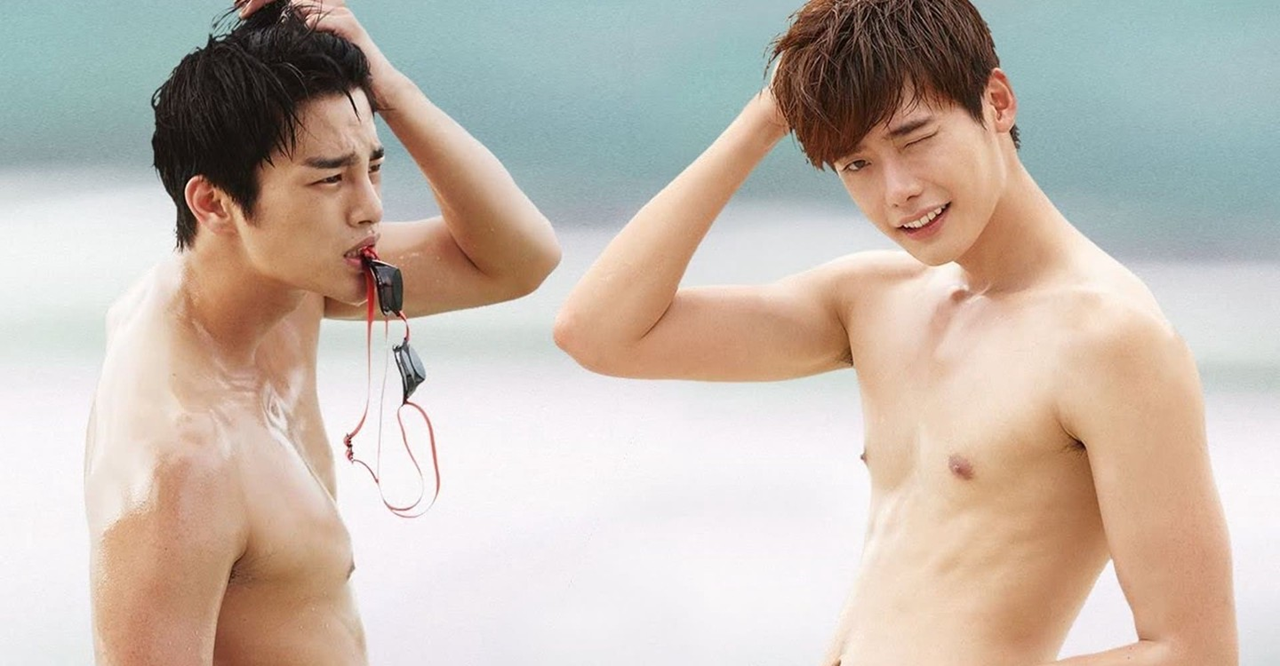 Lee Jong-suk takes the role of high school swim sprinter and competes with his childhood friend to be a national champion. This movie was famous for its cast of Lee Jong-suk, Seo In-guk and Kwon Yuri, who were top high teen stars then.
---
Hanbat Arboretum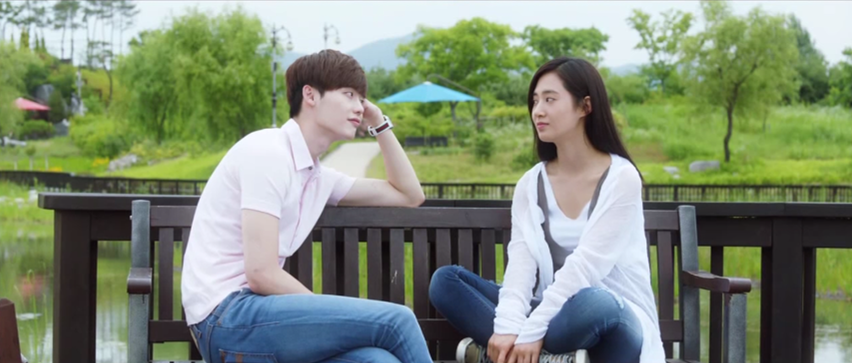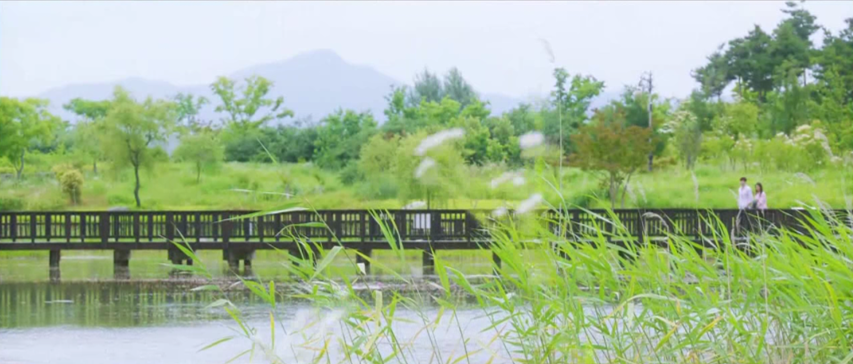 Hanbat Arboretum is the place where Lee Jong-suk and Yuri go on a date together. You can tell from the photos that it's a peaceful place with no high buildings or noise of the city. You can enjoy a quiet stroll along the lake and green trees.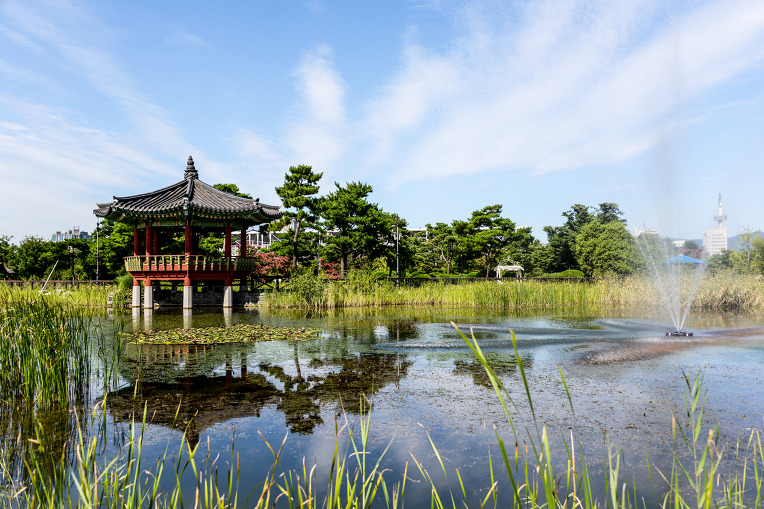 Location: 대전광역시 서구 둔산동 둔산대로117번길 169
---
The Face Reader
---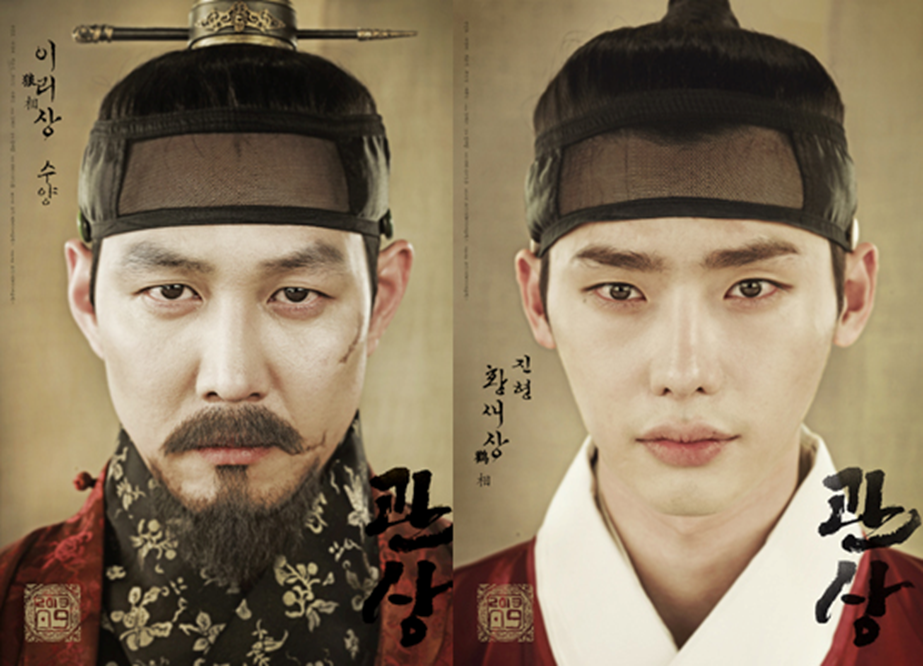 The face reader is a movie of a person who can tell other people's fate upon their look. Lee Jong-suk appears as the son of the face reader who is smart enough to overcome his challenges and become a government official.
---
Seolmaejae Natural Recreation Forest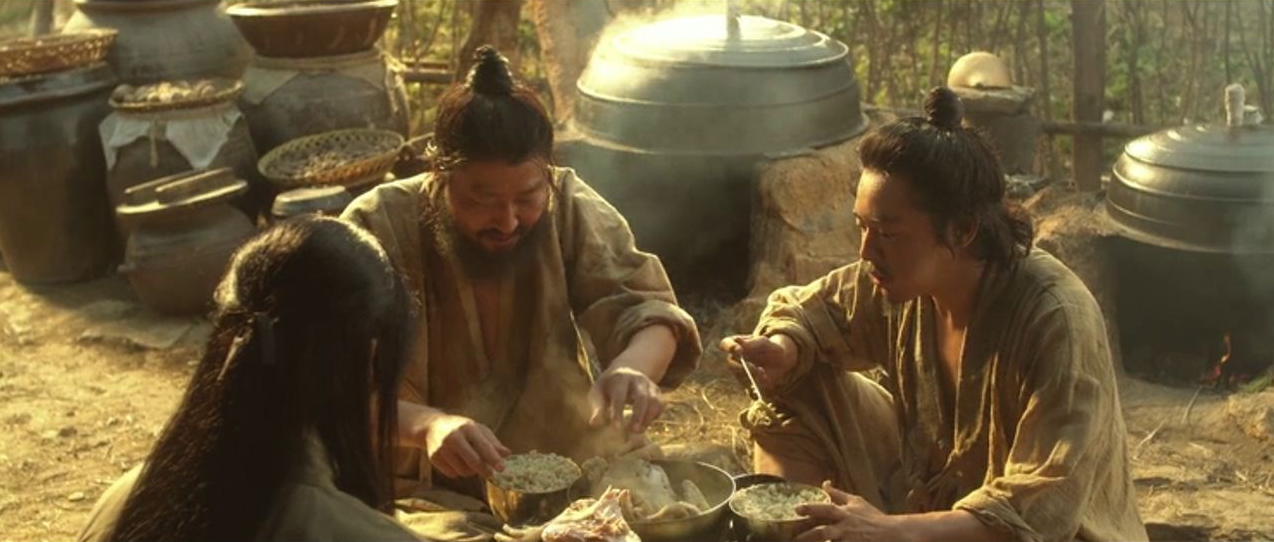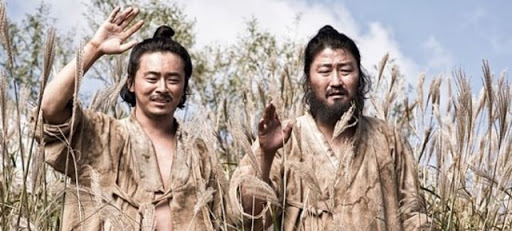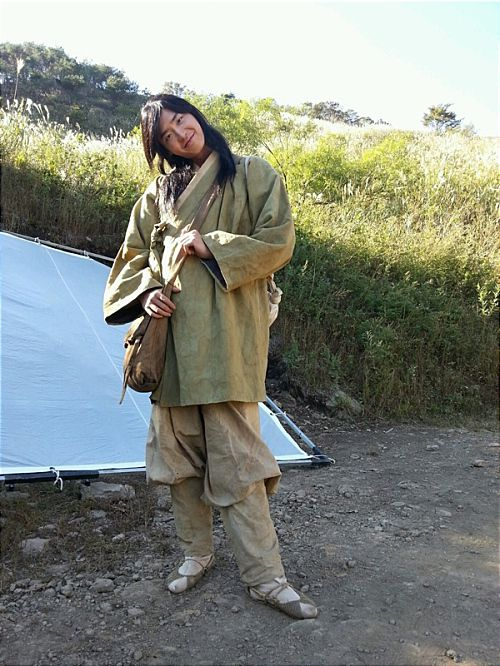 House of Lee Jong-suk's family was located in the middle of a silver grass field. It brings back the nostalgia of the old days when humans and nature lived in harmony. Walk along the trail and feel the grass in your hands. You'll also find the house that was used as the filming spot on your way.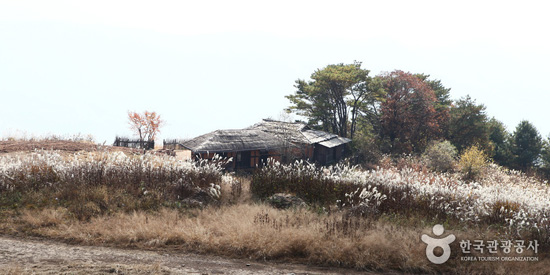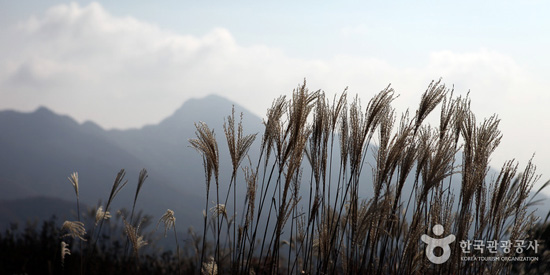 Source: Korea Tourism Organization
Location: 경기도 양평군 옥천면 용천로 510
---
This posting was about Lee Jong-suk's drama filming sites. If you have any questions or suggestions, leave a comment or send us an e-mail at help@creatrip.com. We'll get right back to you.
---