Flower Pub | Mangwon
European-inspired dishes that pair well with their wide selection of foreign wine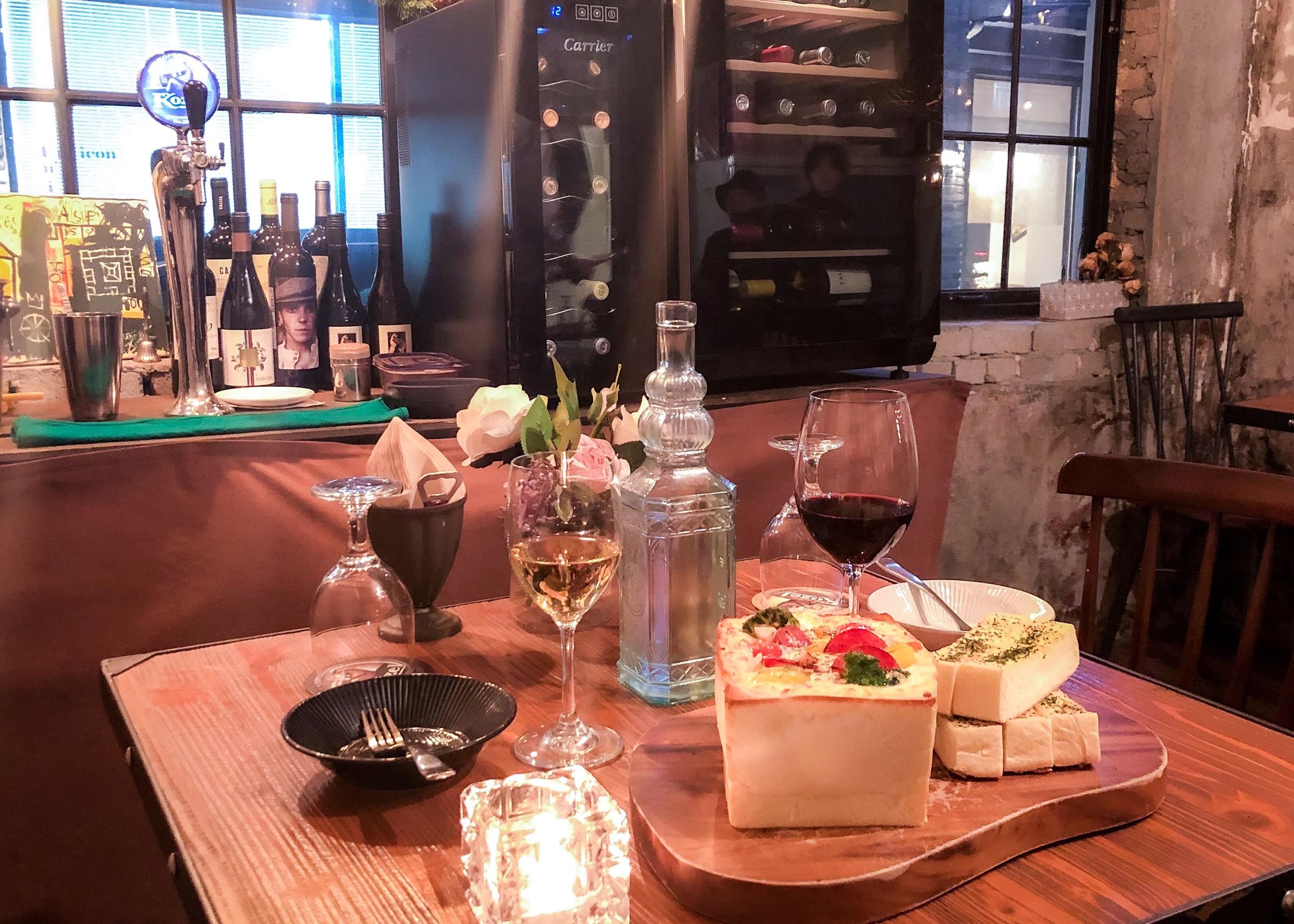 Hello everyone! We are Creatrip, your group of Korean travel experts.
Creatrip members can receive one free glass of wine for two persons!
---
Due to the spread of COVID-19, the number of people allowed and business hours may be limited, or a vaccine pass may be required.
Please refer to the linked blog for the latest social distancing restrictions.
Latest Social Distancing Restrictions
---
Information
Address : 서울 마포구 월드컵로13길 19-19
Opening hours : 6:00 PM - 2:00 AM (Mon - Thu) / 6:00 PM - 3:00 AM (Fri - Sat) / 6:00 PM - 00:00 AM (Sun) *The closing time differs according to the day of the week*
Contact number : 010-3745-7037
---
Reasons for Recommendation
A flower pub run by a florist owner!
A pub with great vibes, great alohol, and delicious food!
The pub's vintage interior gives it a unique atmosphere!
---
Main Menu & Prices
Menu

Prices

Food
Brick Pizza
₩20,000
Wine Steamed Clams

₩16,000

Eggs in Hell
₩23,000
Gambas al Ajillo

₩15,000

Beef and Chips

₩16,000

Alcohol
Imported Bottled Beer

₩8,000

Draft Beer

₩8,000

House Wine

₩5,000 / glass

Bottled Wine
Prices Vary
---
Review
We've heard there's a vintage, flowery pub that is capturing the hearts of women, so we at Creatrip have taken a look.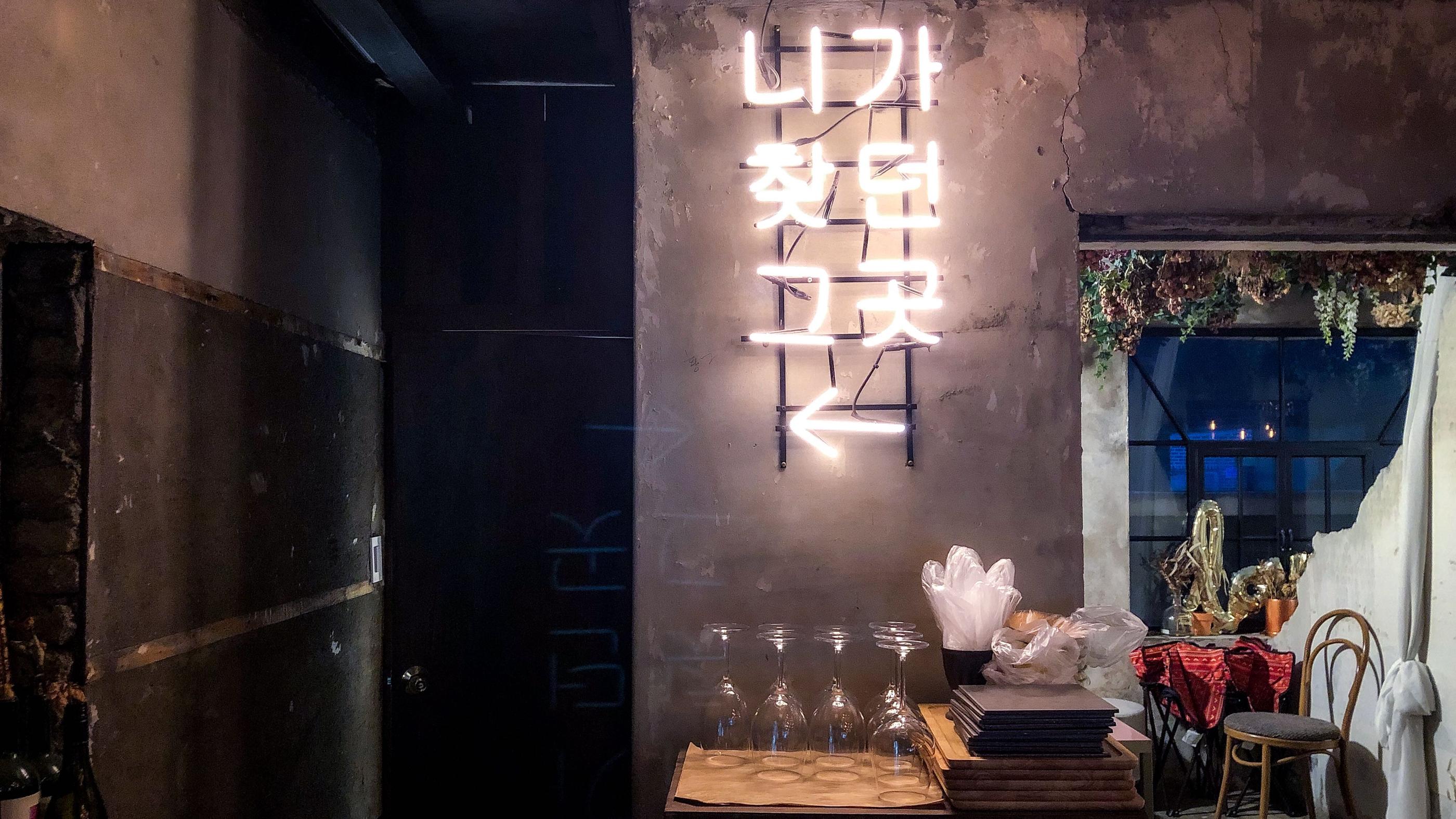 We visited Flower Pub thinking to enjoy a nice glass of wine in the early evening! Right from the entrance, we were greeted by flowers and a neon sign.
As you would expect from a pub, the whole space was generally dark, decorated with soft lights!
2 small rooms and a large hall had tables, waiting to be filled with customers.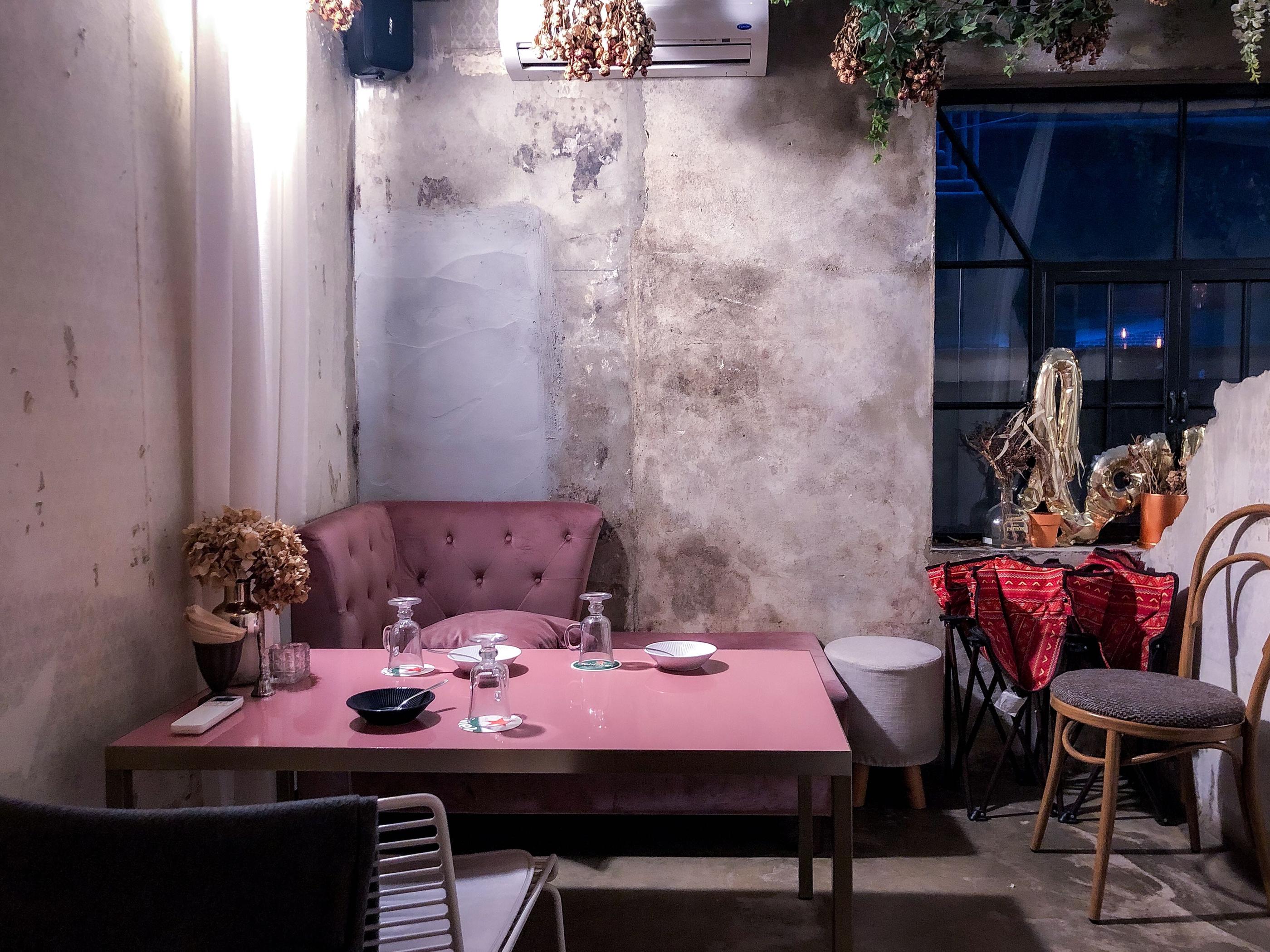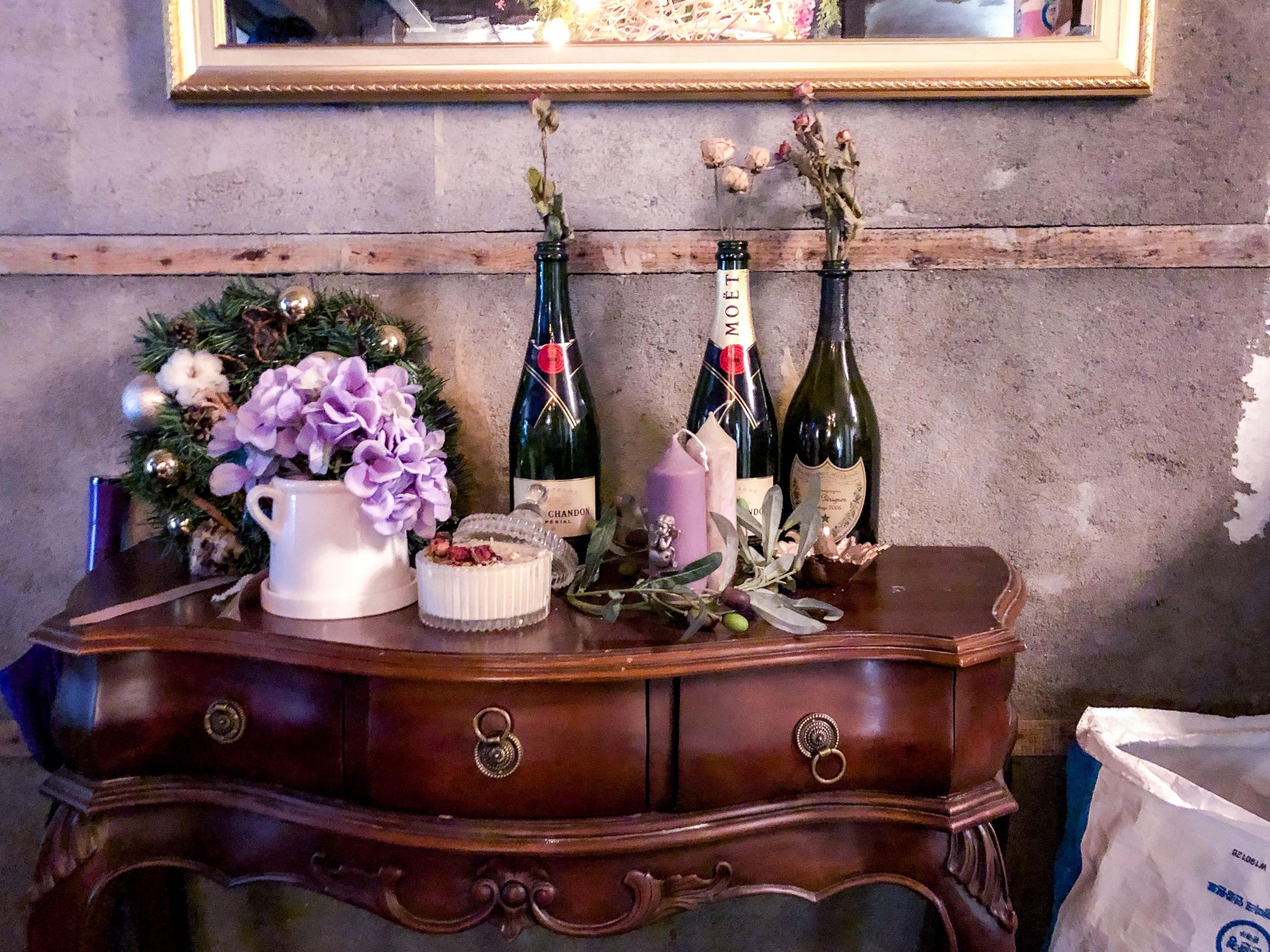 The first room, decorated in pink to fit the tastes of women!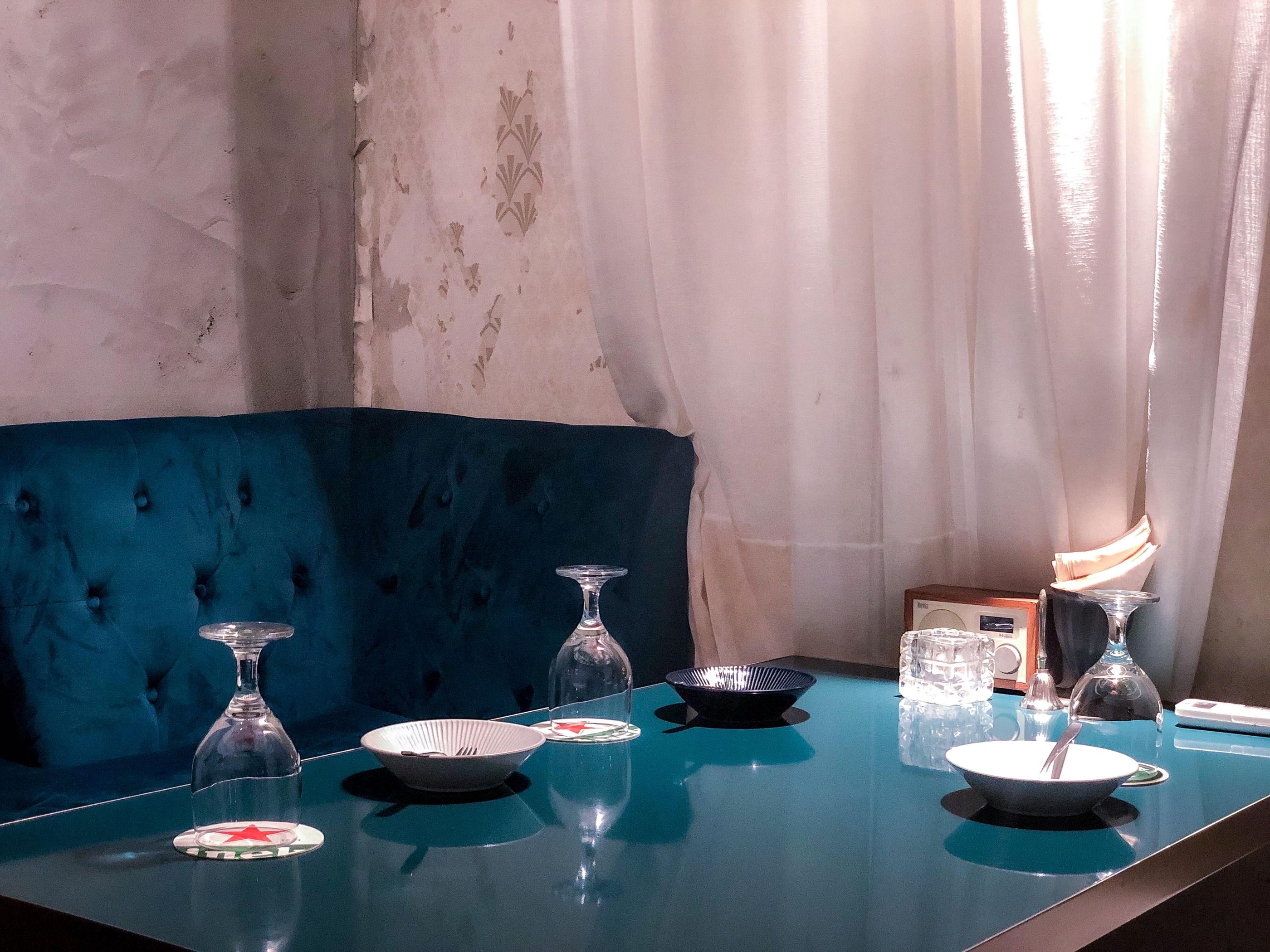 The second room, in a blue color scheme!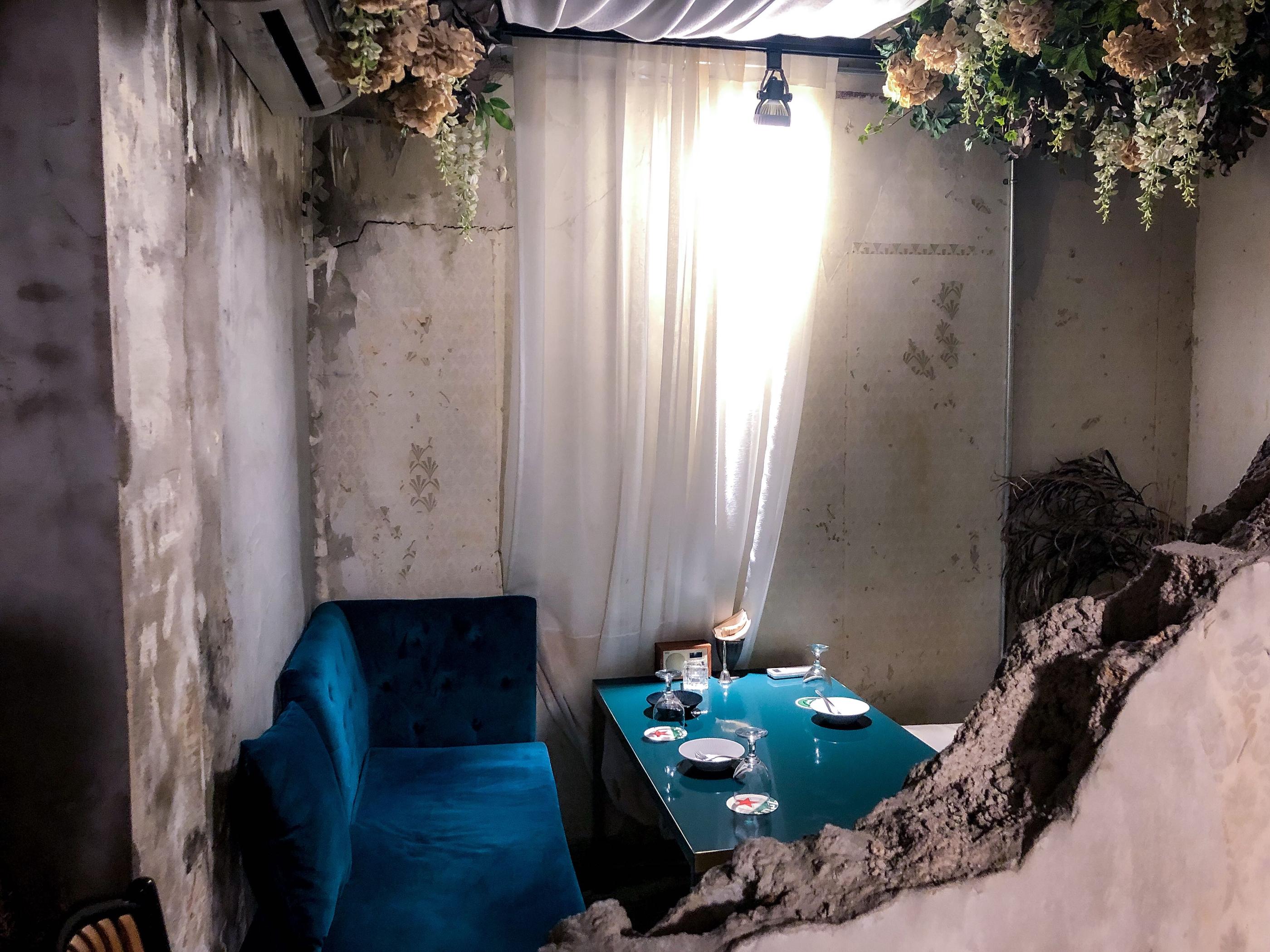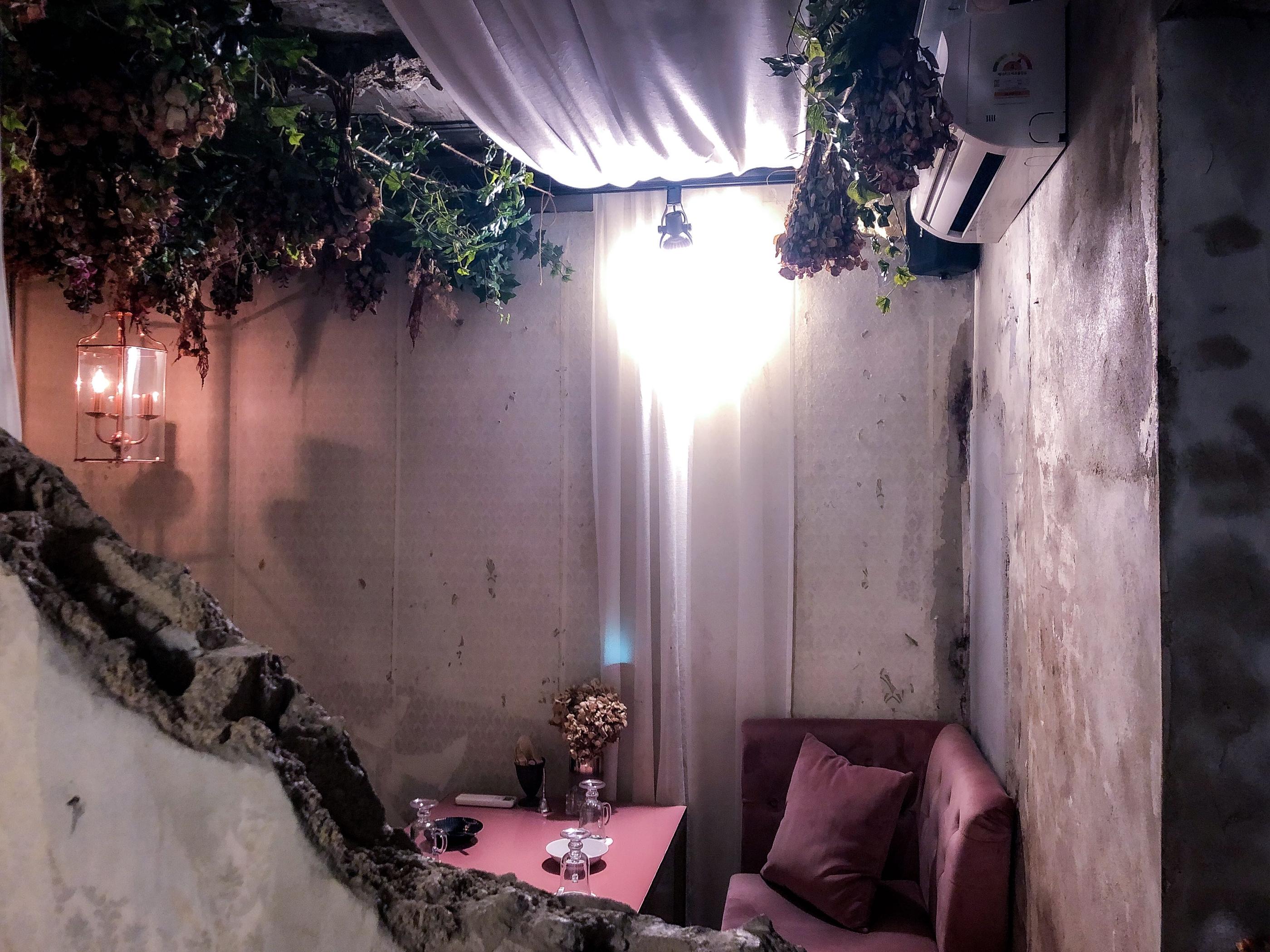 What was interesting was that the interior was decorated using the collapsed wall in between the pink and blue rooms!
The exotic interior design added a peculiar source of enjoyment.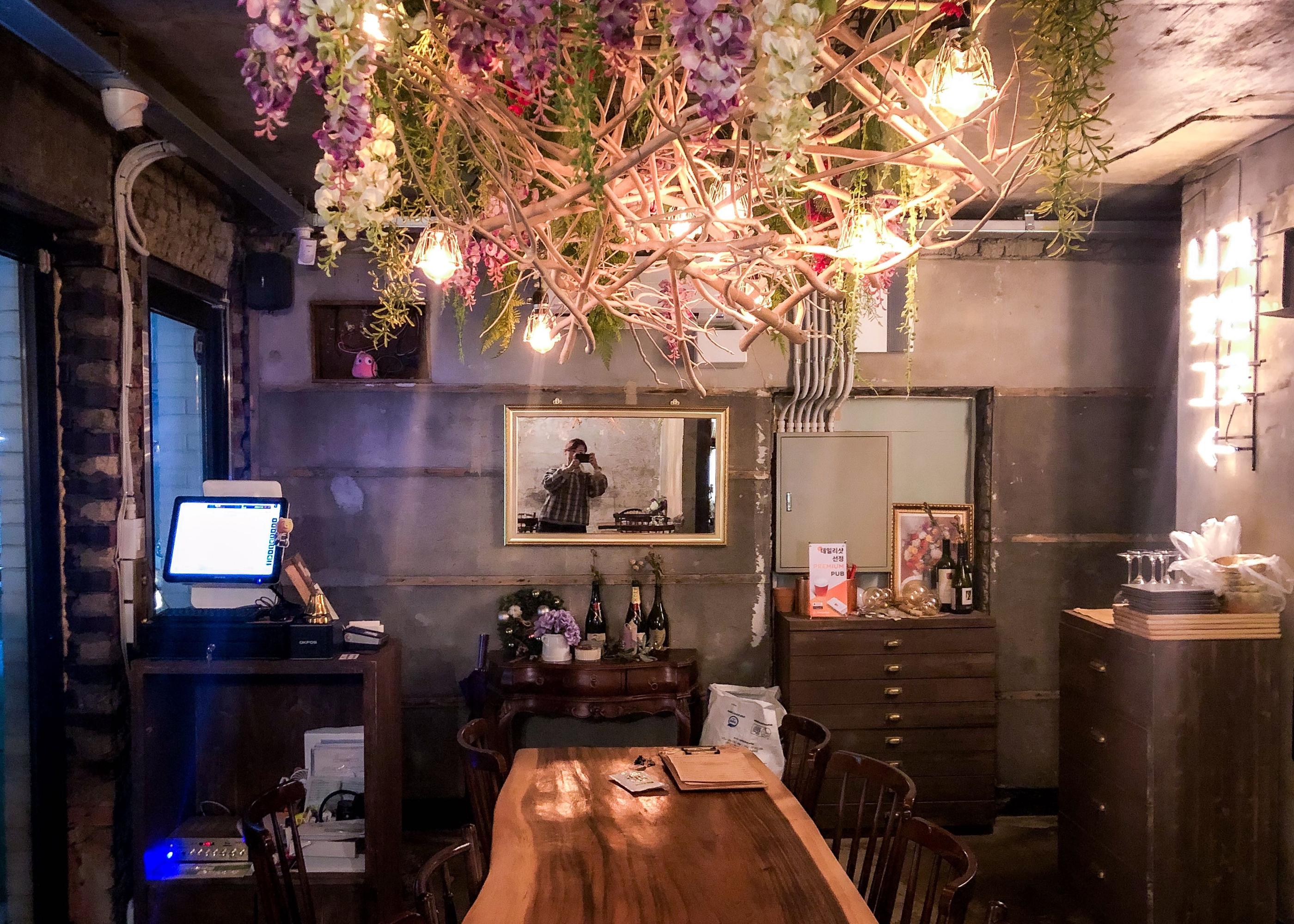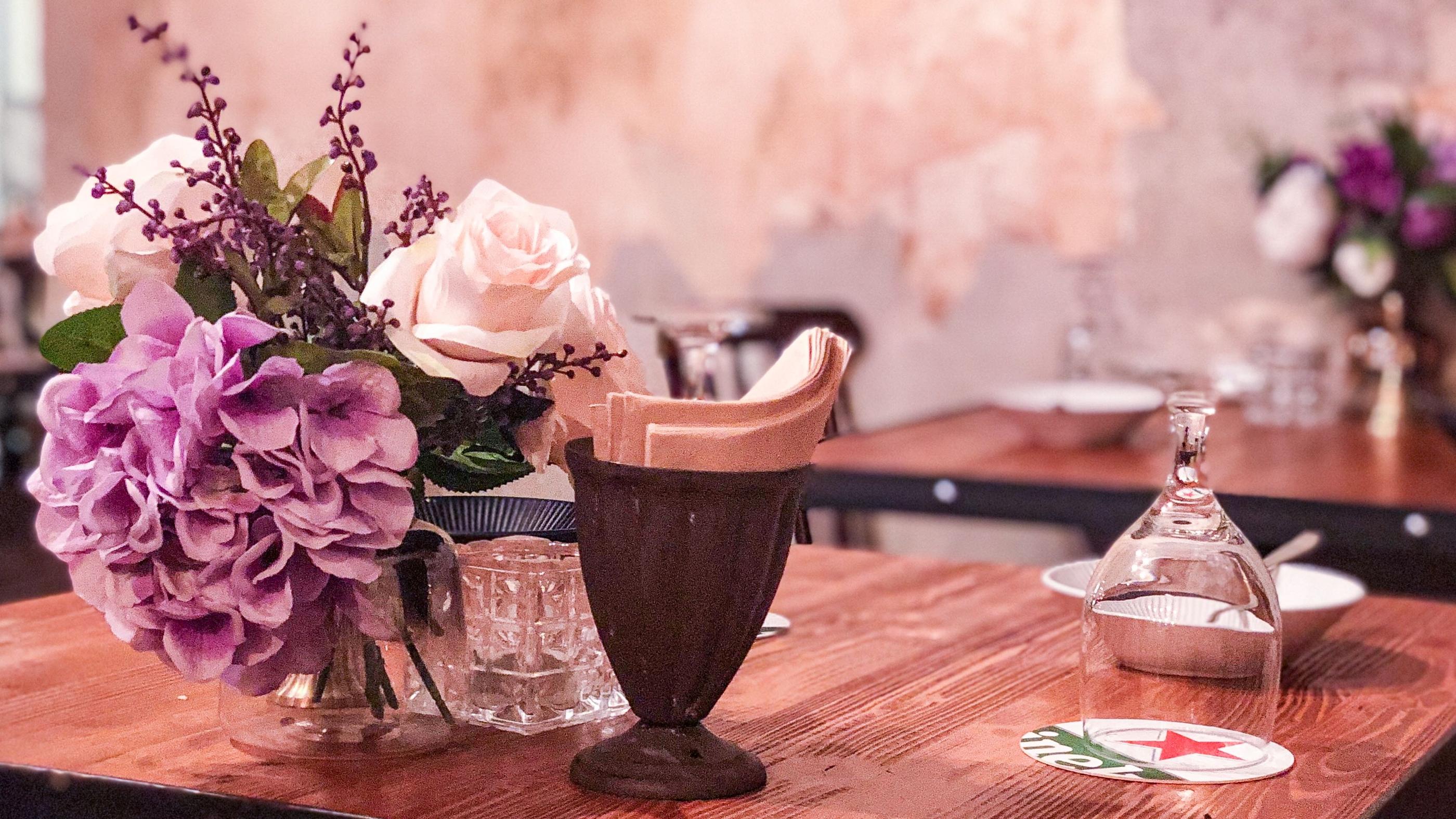 The tables in the main hall, big and small!
All the flower decorations on each of the tables really showed that this was a 'flower pub'! It was truly unique!\
It's a pub with an atmosphere I'd recommend to anyone who likes flowers.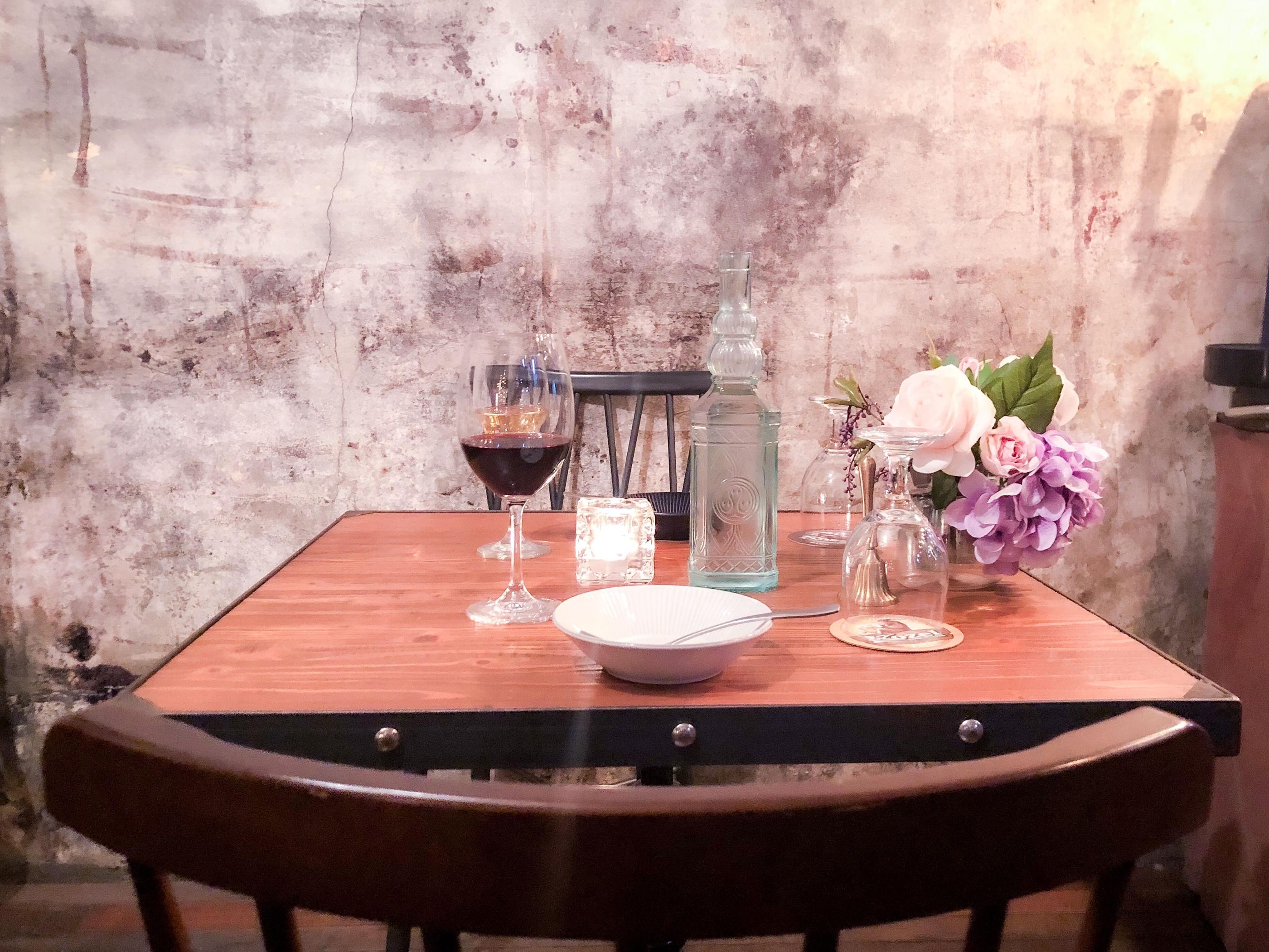 We took our seat and ordered the house wine and the Brick Pizza, the signature menu here.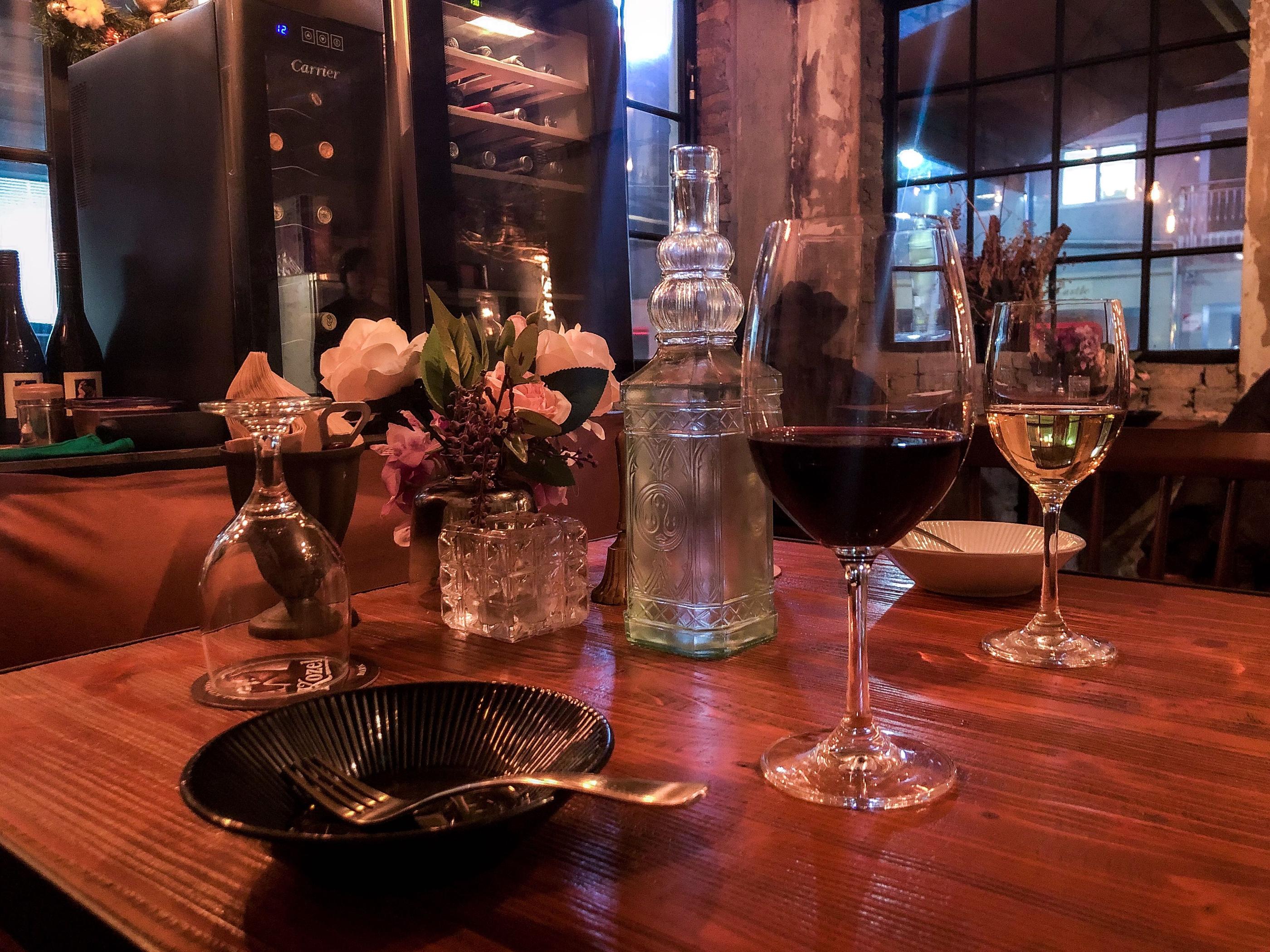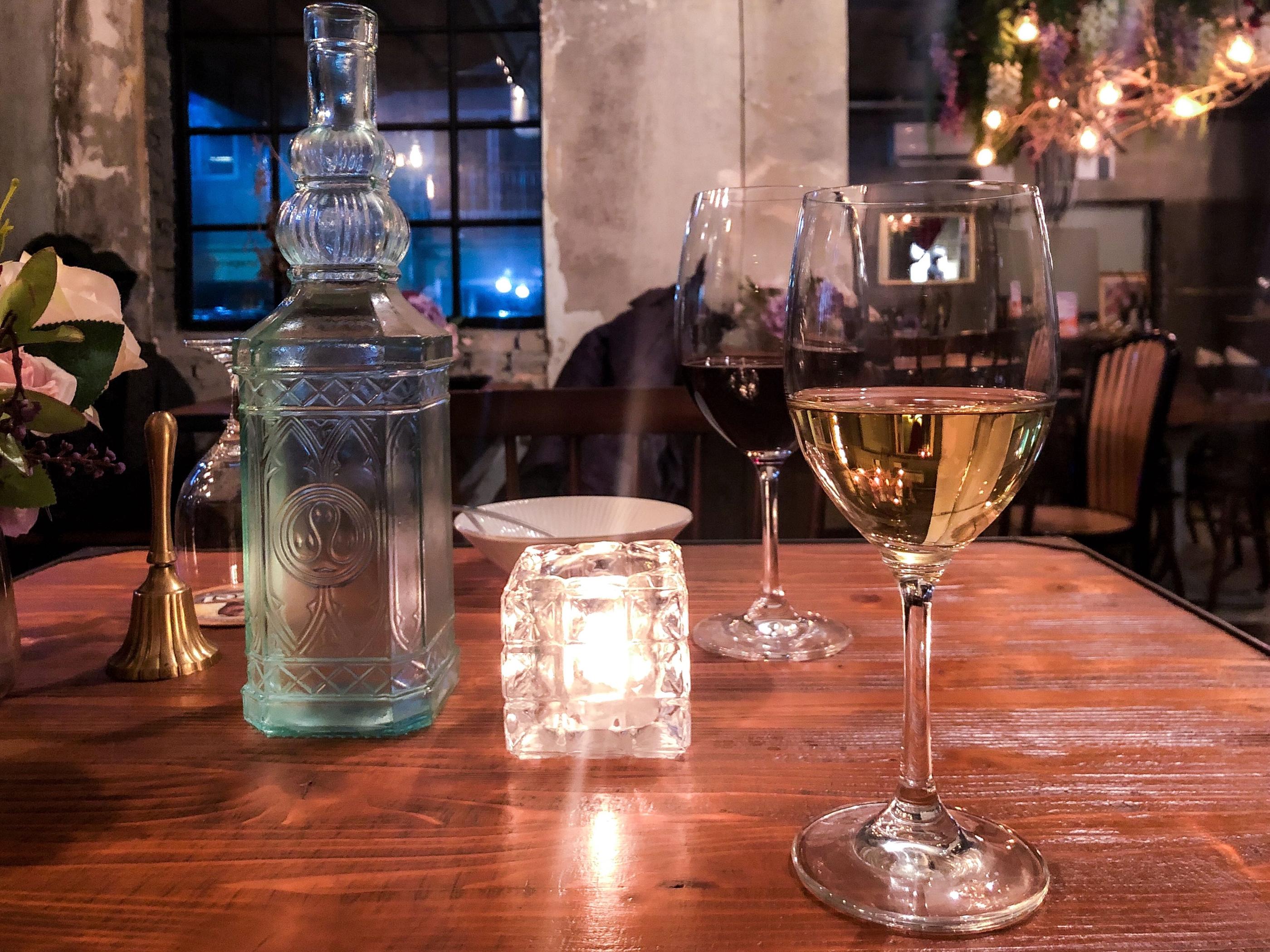 The wine came out first.
When ordering the house wine, we could choose between white wine and red wine, so we ordered one glass of each.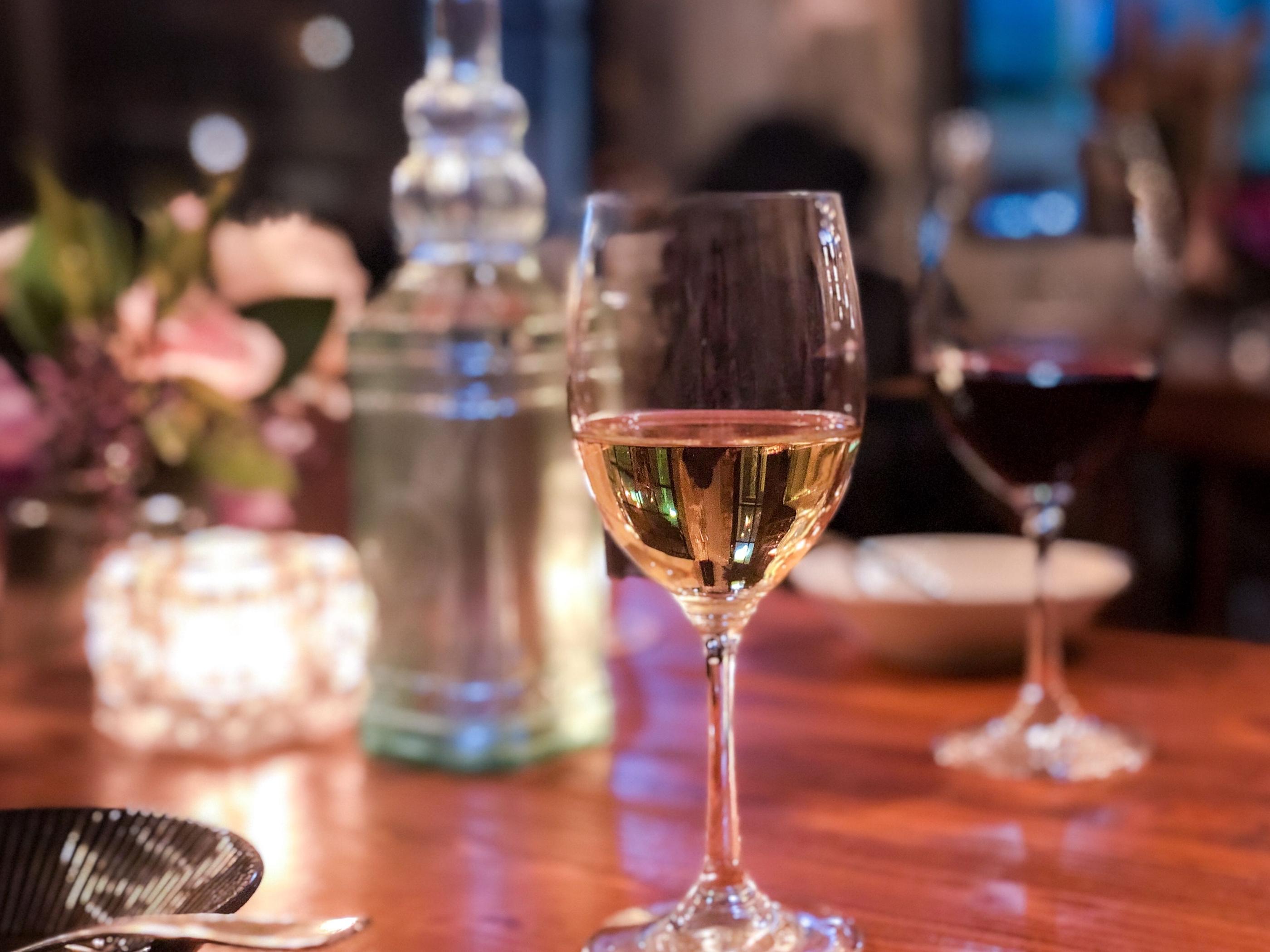 Although the wine wasn't produced at the store, it had a neat flavor, and the portions were satisfactory.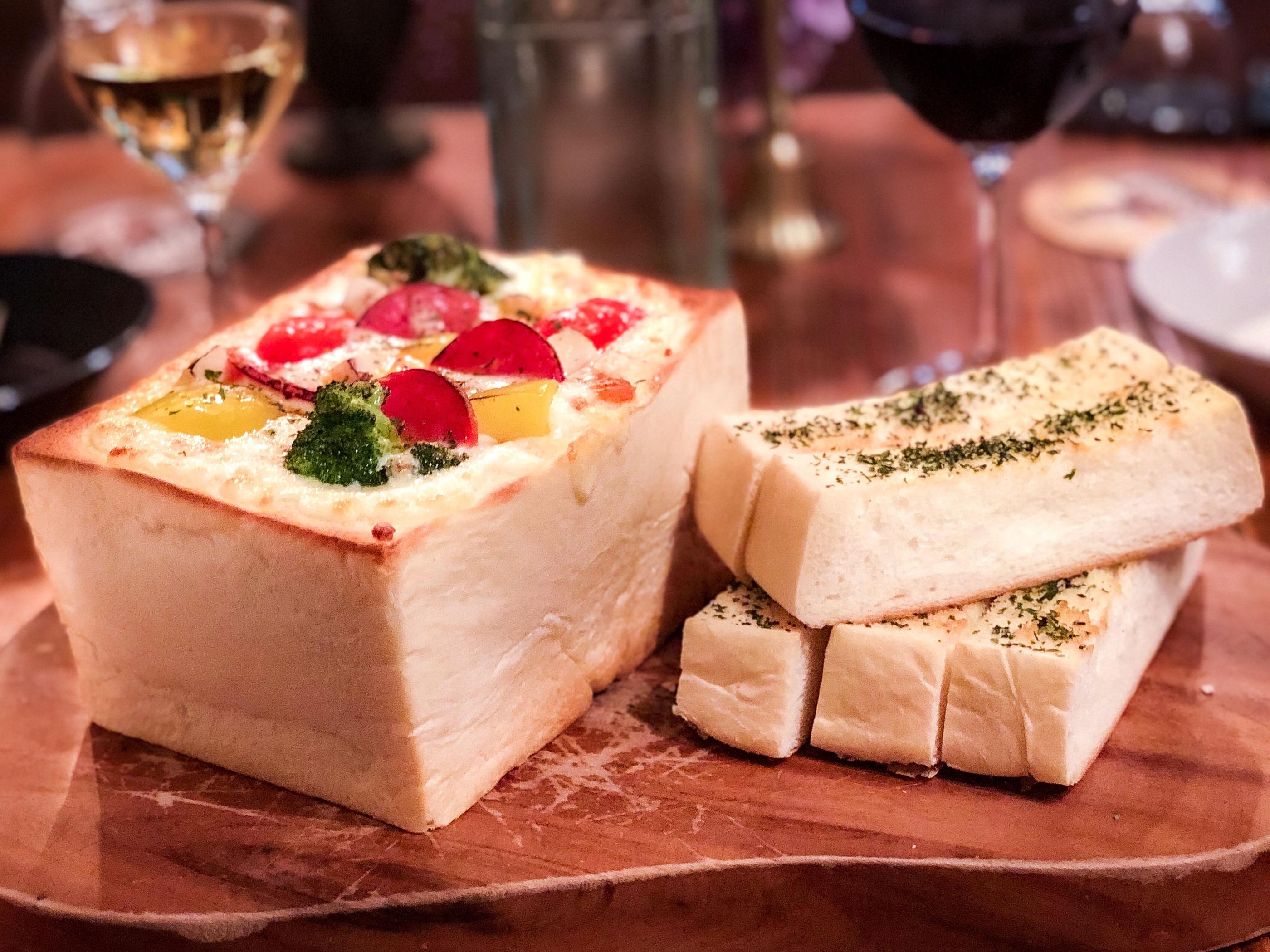 The signature menu, Brick Pizza, arrived soon after!
Do you get why it's called the Brick Pizza? It's pizza in the shape of a brick!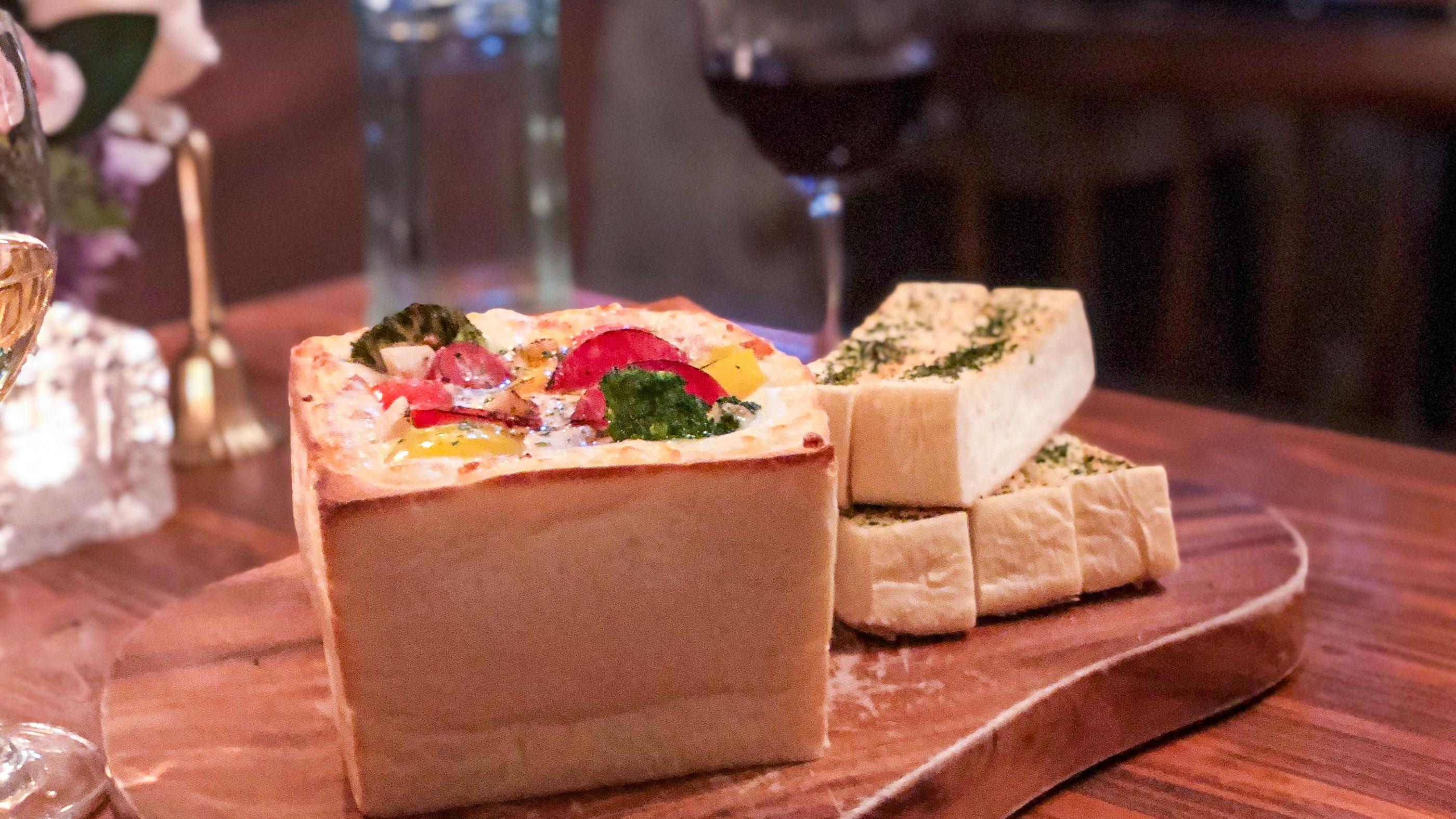 It's a menu created by digging a hole in the middle of a loaf of bread, filling it with various pizza toppings and cheese, and baking it.
You see that big loaf of bread, right? It's filled if delicious ingredients.
They filled it with a lot of pizza cheese, so I got to eat cheese to my heart's content!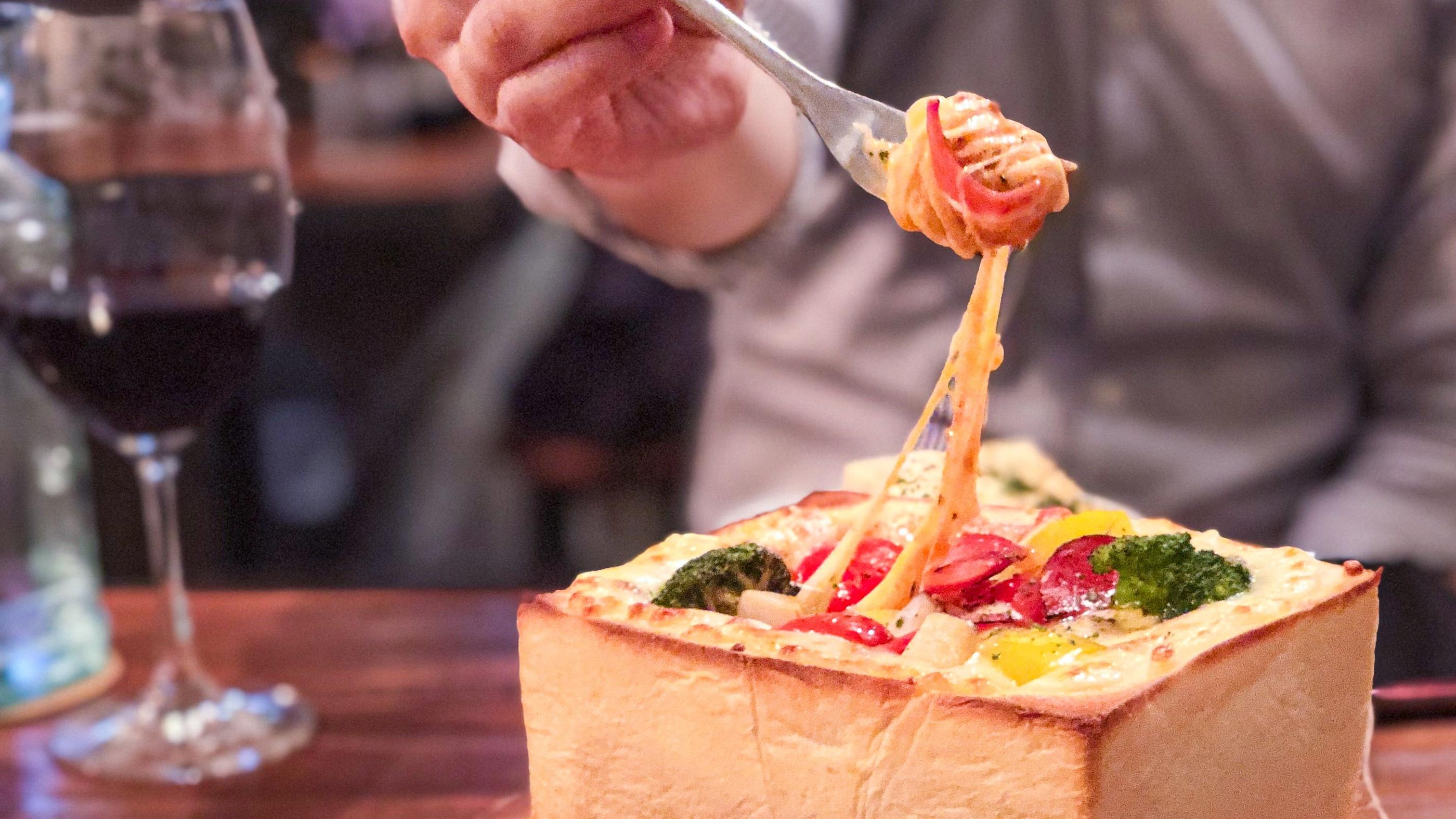 There was a reason it's their signature menu! Full of delicious ingredients, it was the best appetizer for wine!
They also have various dishes as appetizers.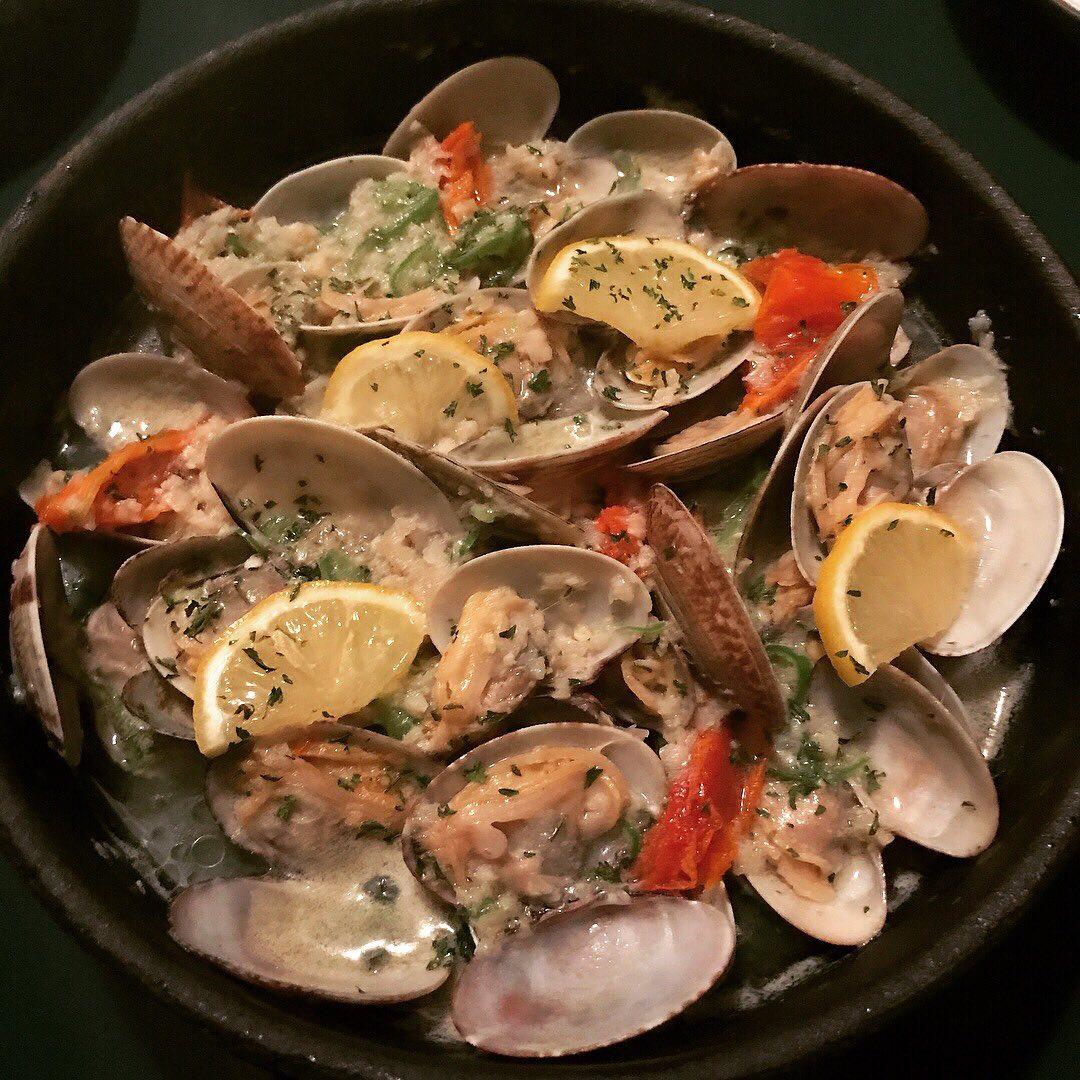 Wine Steamed Clams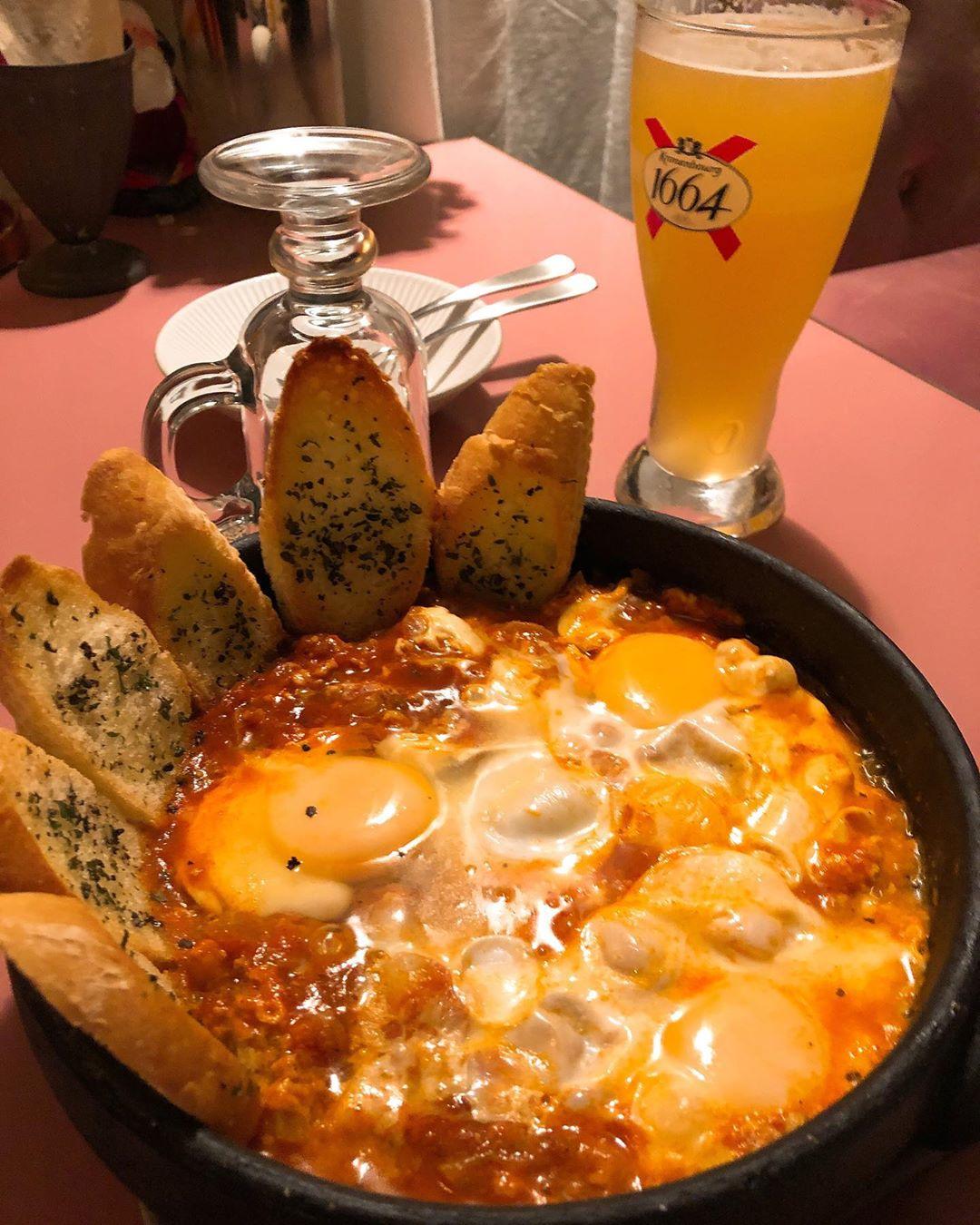 Eggs in Hell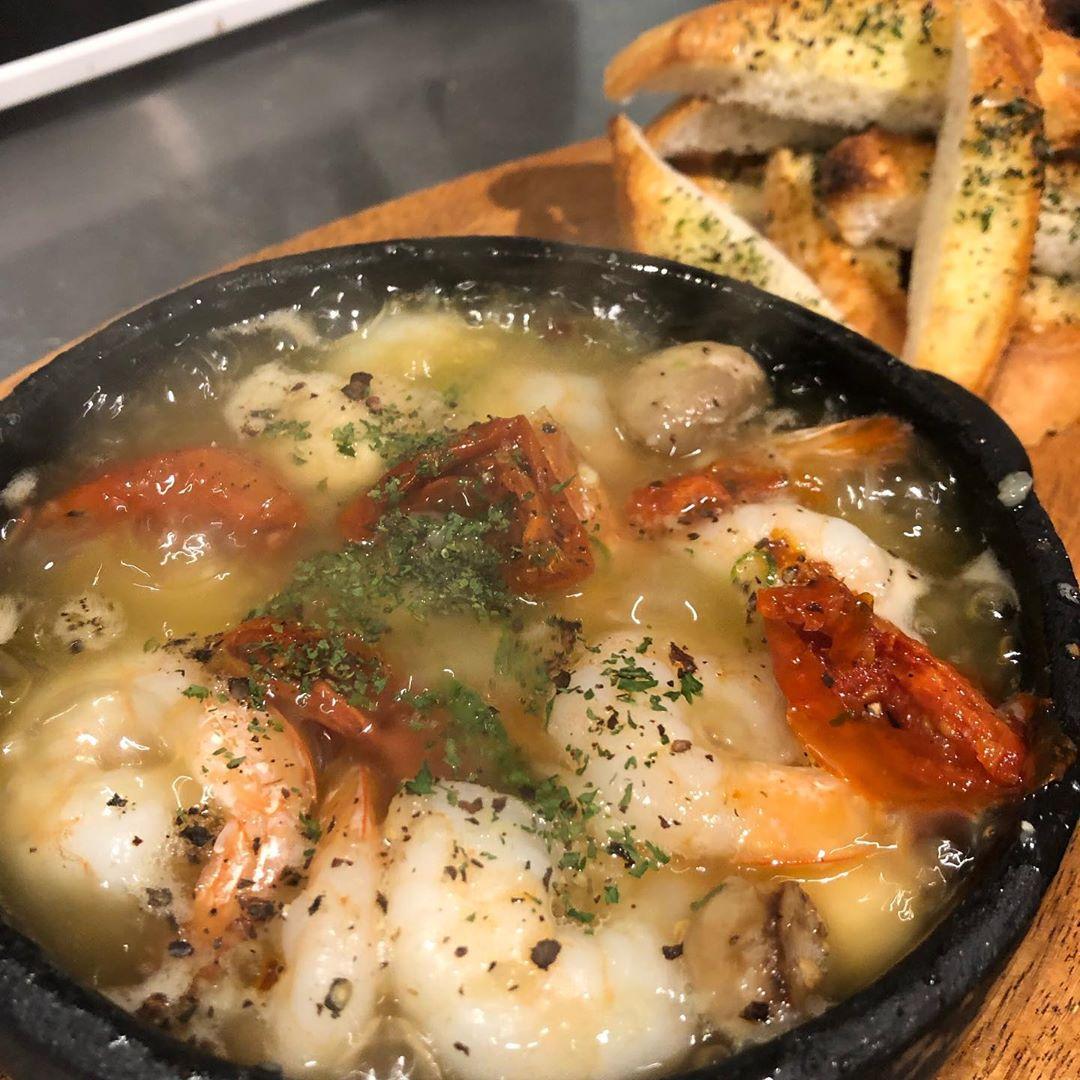 Gambas al Ajillo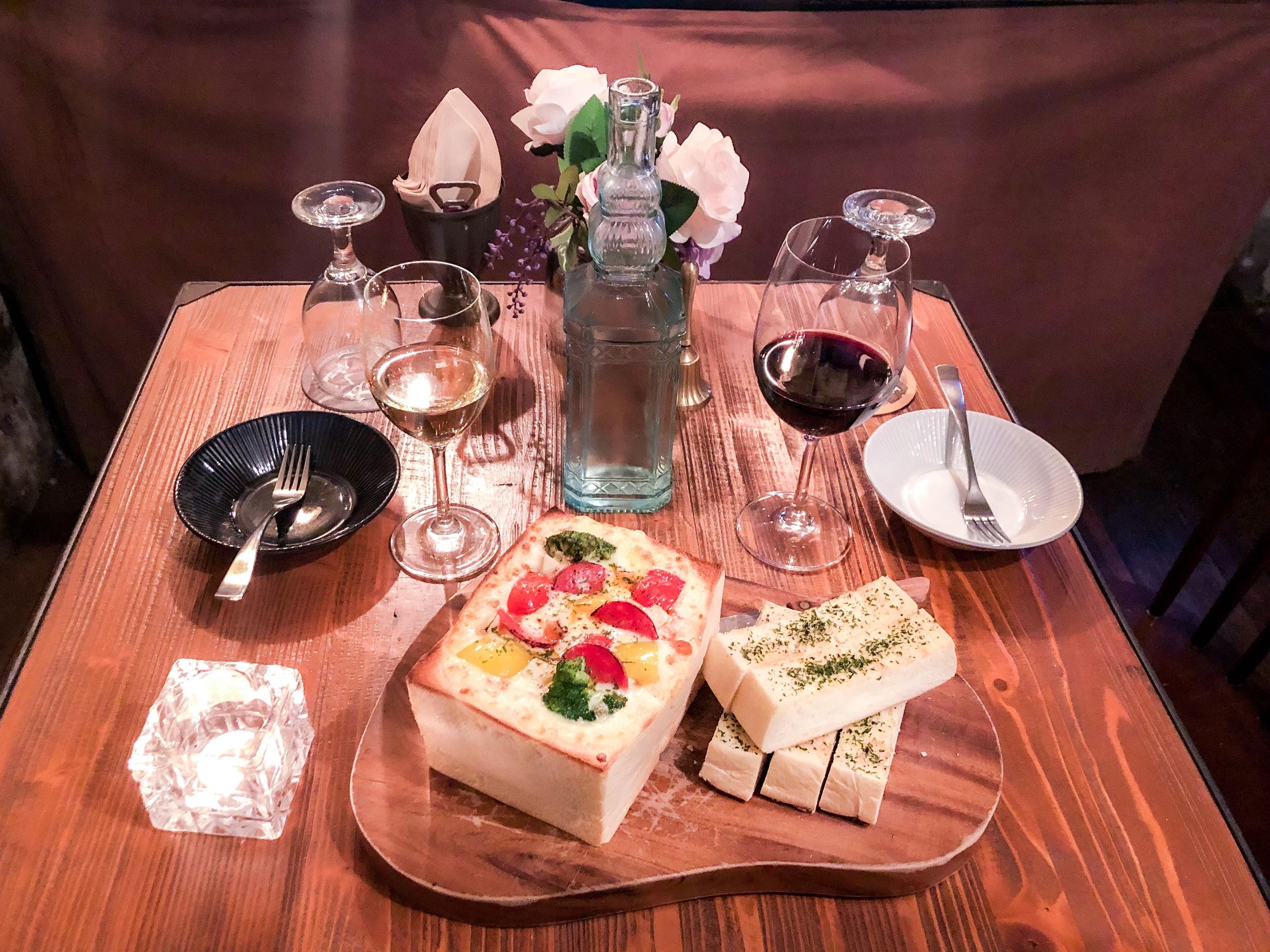 What did you guys think of the place?
---
How to Get There
Directions | 3 minute walk from Mangwon Station Exit 2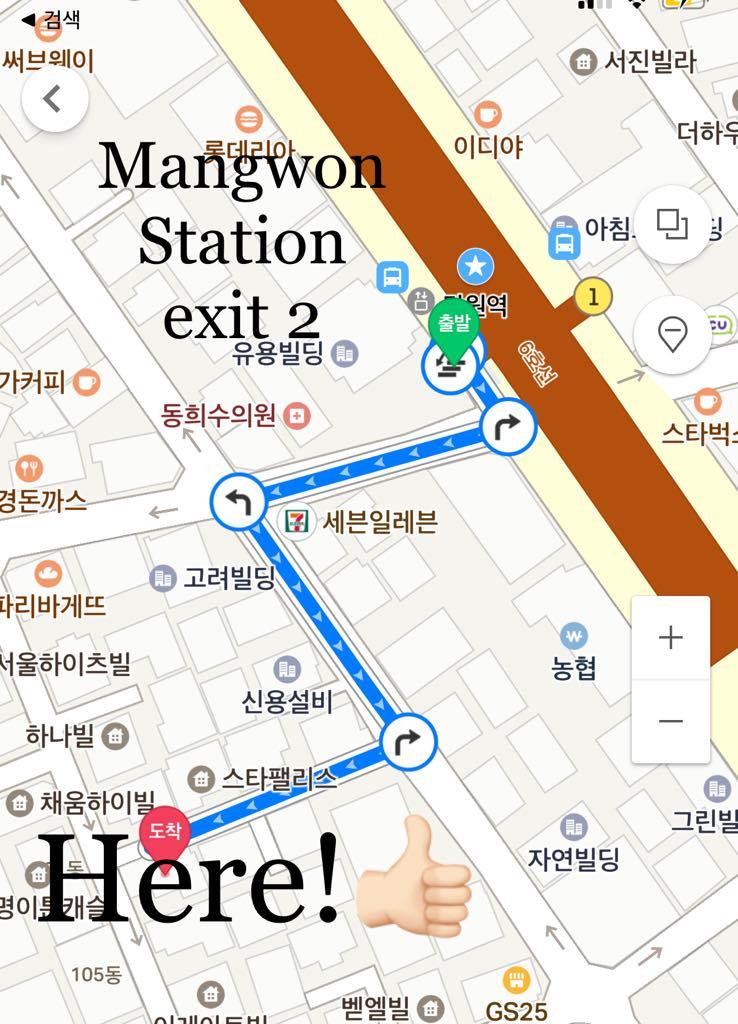 Directions | Detailed Explanation
1. Get out of Mangwon Station Exit 2, and go straight to your right.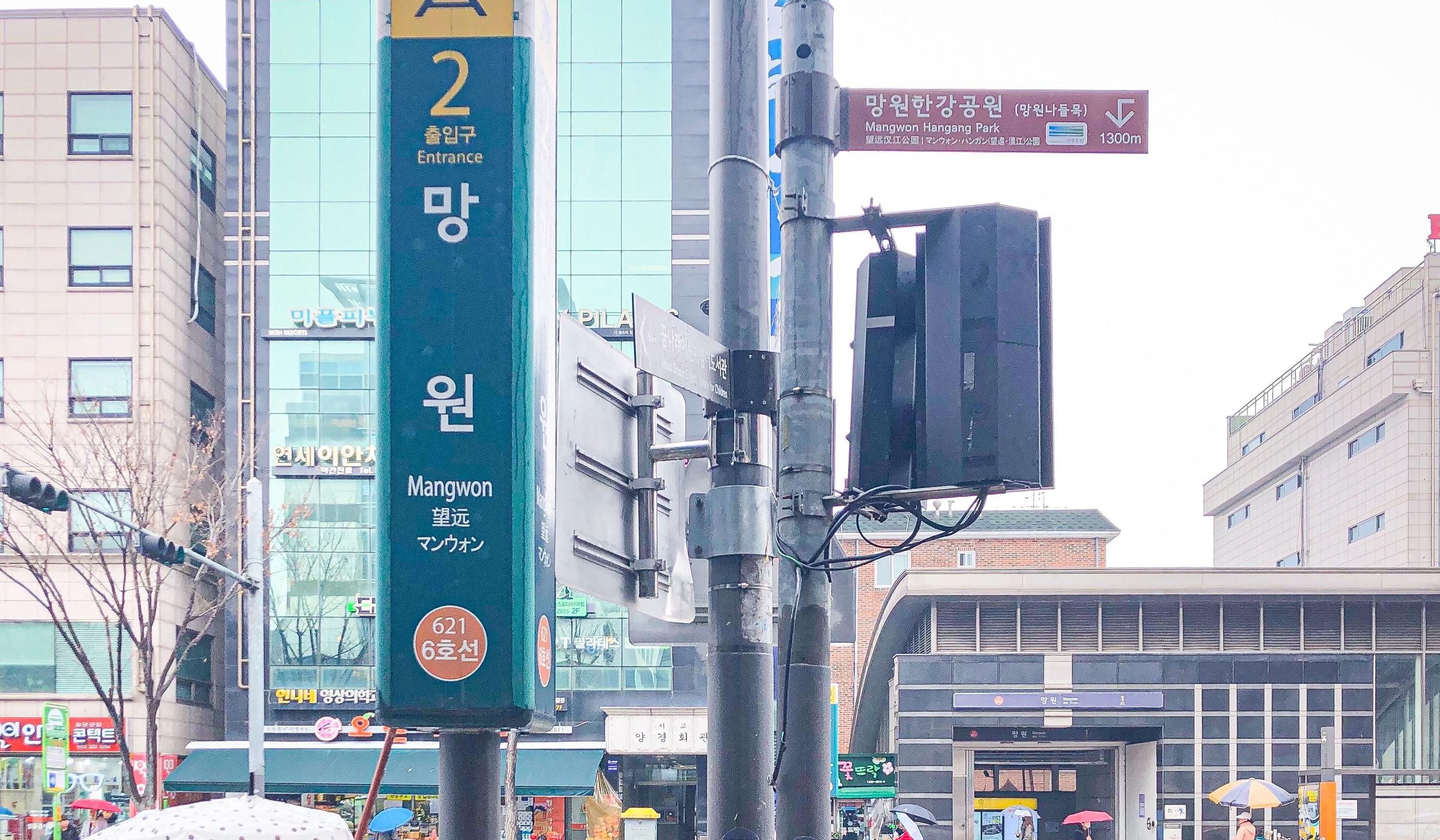 2. When you see the Lalavla Mangwon Branch, turn right.
3. Go straight.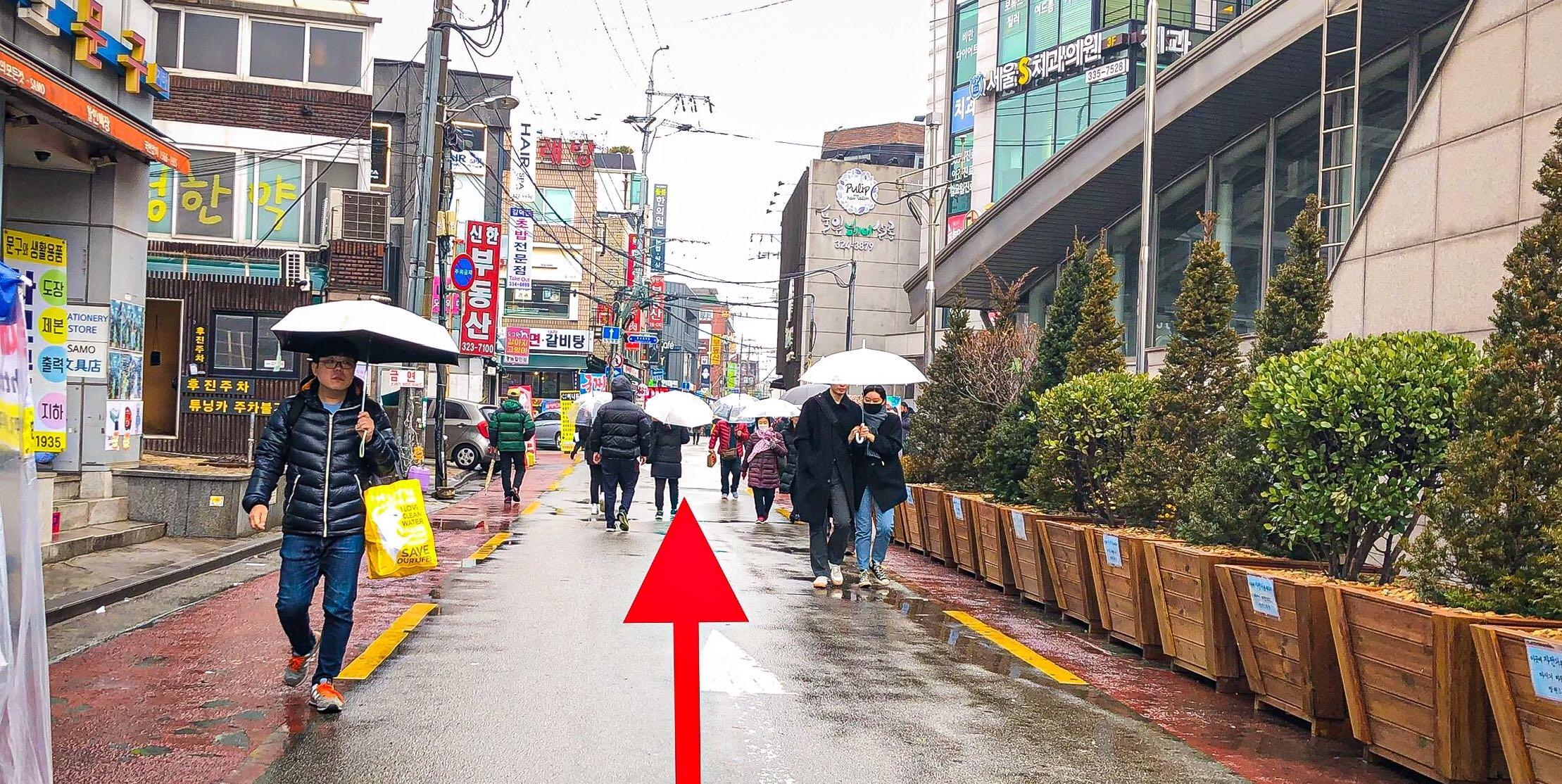 4. When you see the 7-Eleven Mapo Mangwon Station Branch, turn left and go straight.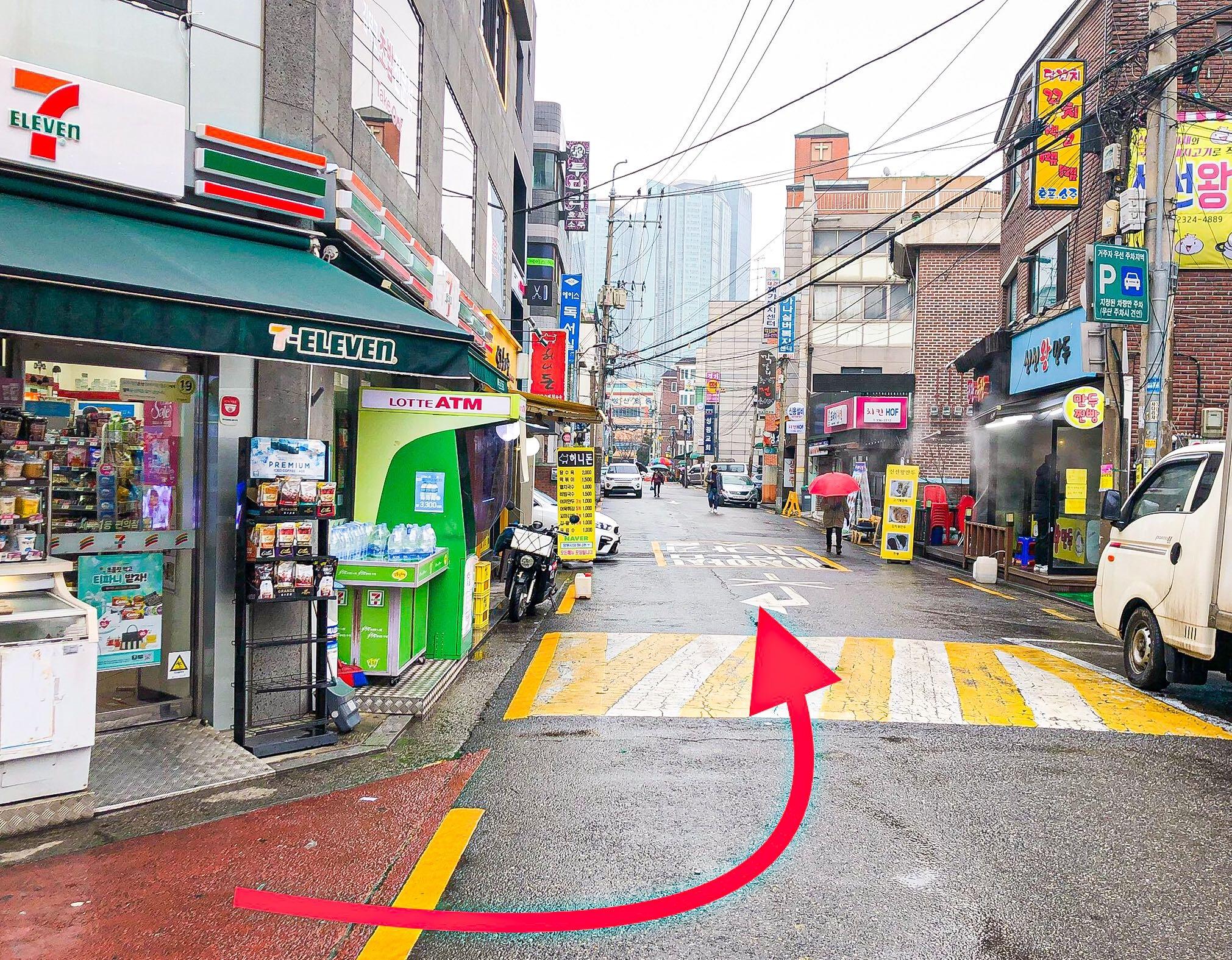 5. You'll see "Makgeolli Chonggak Jeon Cheonyeo" Mangwon Main Branch to your right.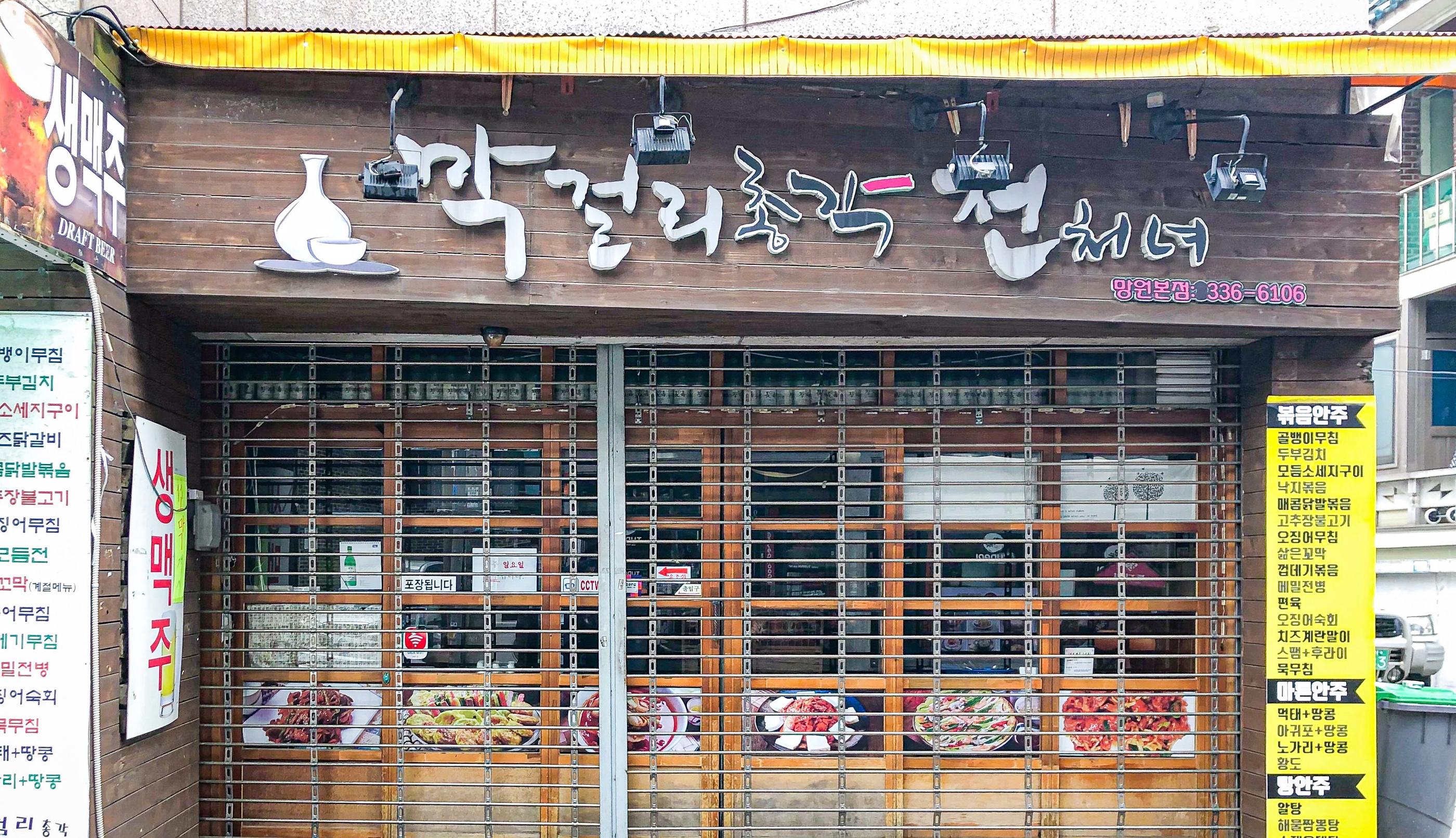 6. Go into the small alley to the left of Makgeolli Chonggak Jeon Cheonyeo.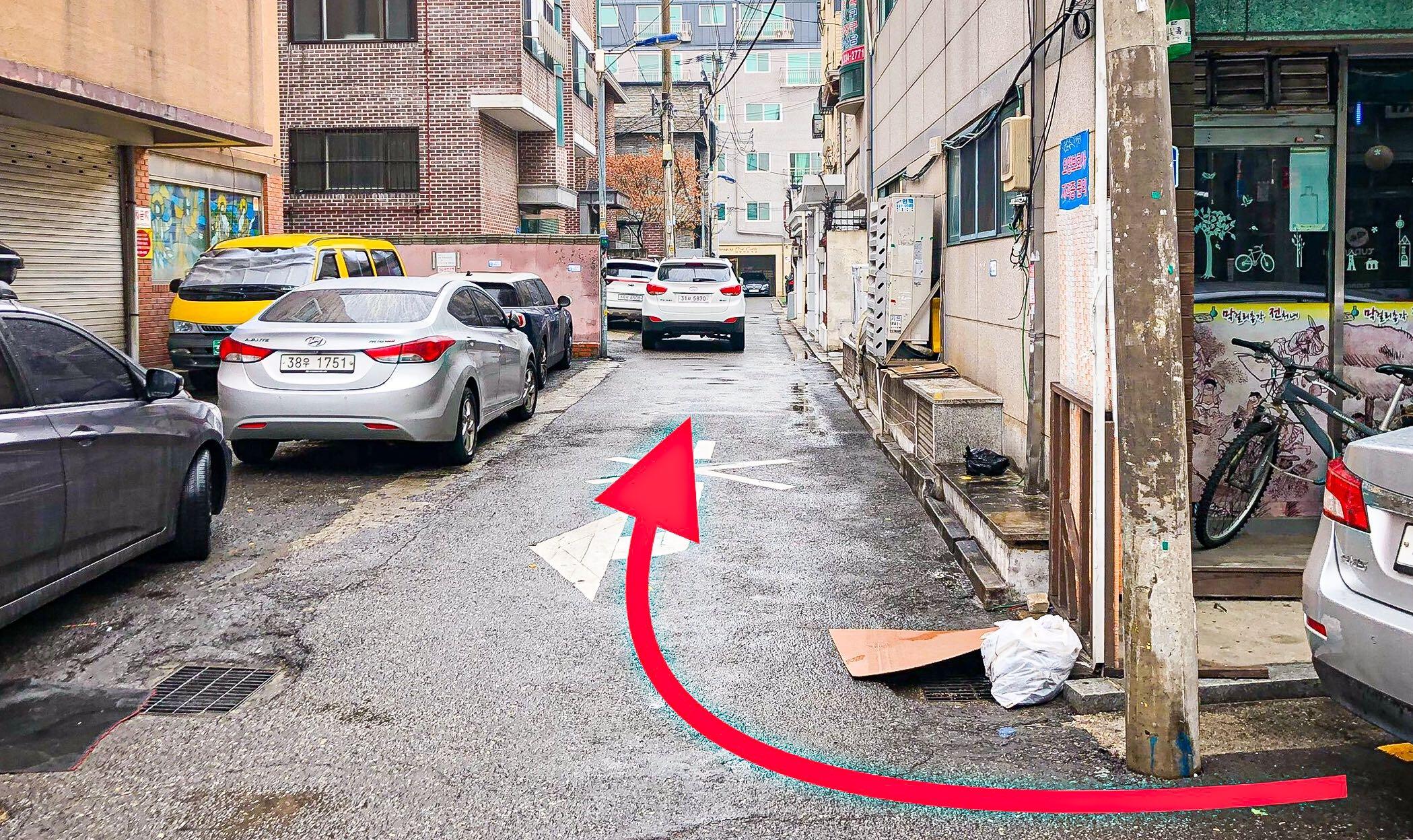 7. Keep going straight, and the Mangwondong Flower Pub can be found to your right.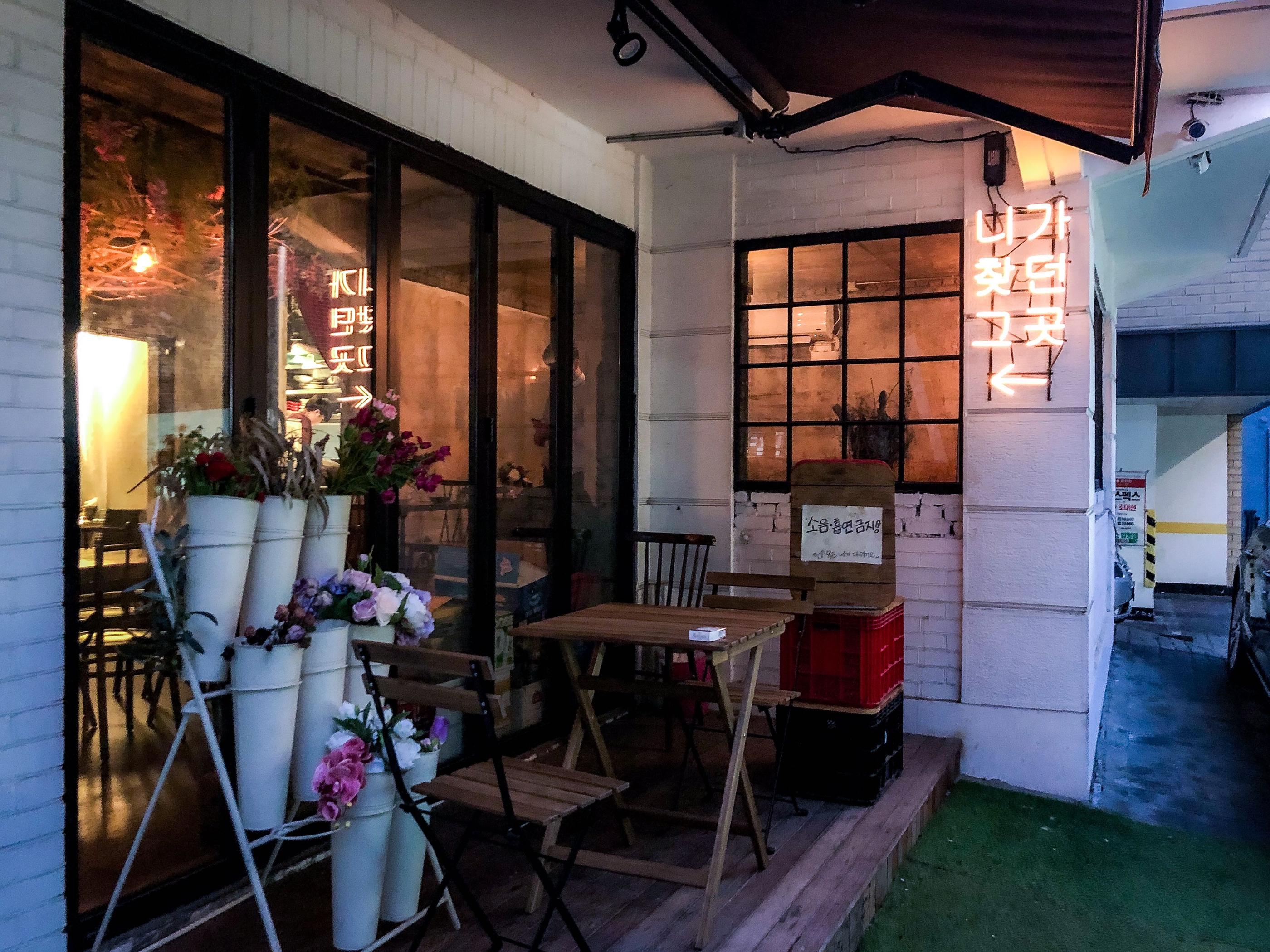 Click the 'Reserve' button at the bottom or click the picture to claim your coupon. Present it to the vendor when paying to receive your discount!
---
The above post is about the Mangwondong Flower Pub. After reading the post, if you have any questions, please feel free to leave a comment below or send us an email. Email : help@creatrip.com
---