Hello, everyone! We are Creatrip, a group of travel experts.
Everyone knows that the internet and WiFi are very well developed in Korea so much that anyone can connect to the high-speed internet no matter where they are. However, most of these high-speed internet people can connect anywhere is limited to Koreans as you often need to use a Korean Cell Carrier or have an account for the WiFi.
Don't worry though! The City of Busan will be implementing free WiFi available for everyone on their buses starting from the 26th of August that doesn't need an account to be connected. This makes traveling in Busan much more convenient.
---
Busan Bus Free WiFi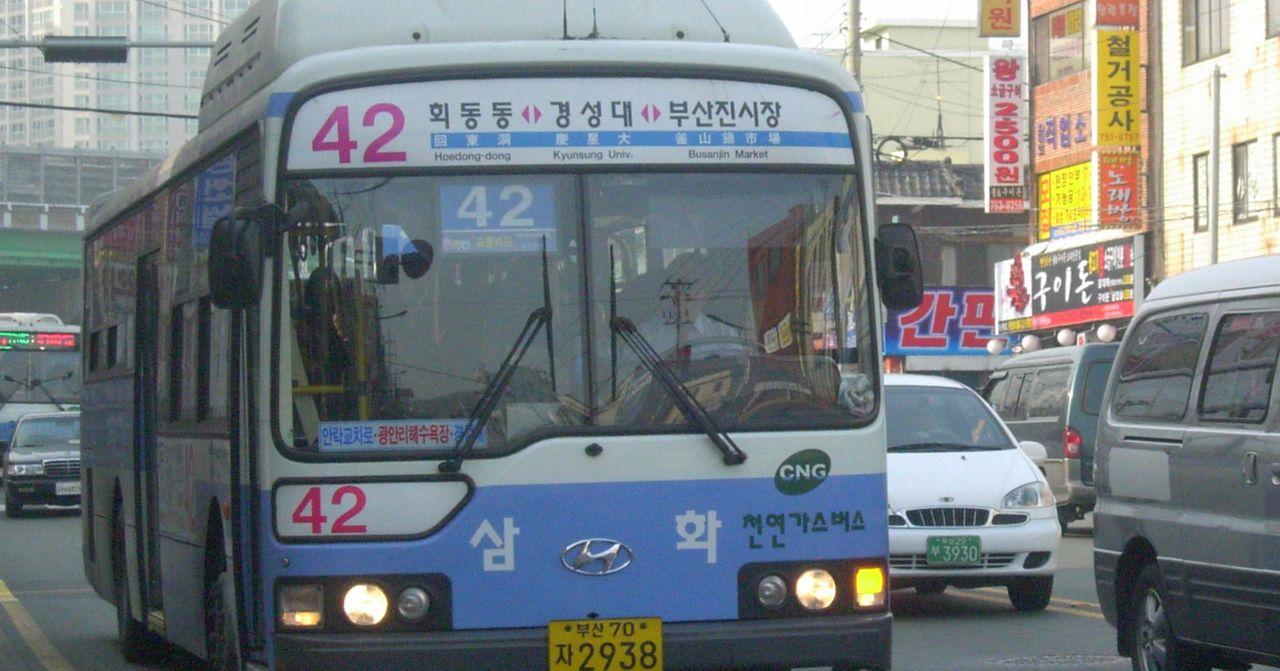 The Busan government announced that it will provide a free WiFi service on 2517 buses in Busan so that their citizens and passengers of the bus can experience greater convenience when using public transportation.
The mayor of Busan was a strong supporter of this idea and with it being implemented it is really convenient to use as the WiFi doesn't require any restrictions such as a specific password or account to be connected to.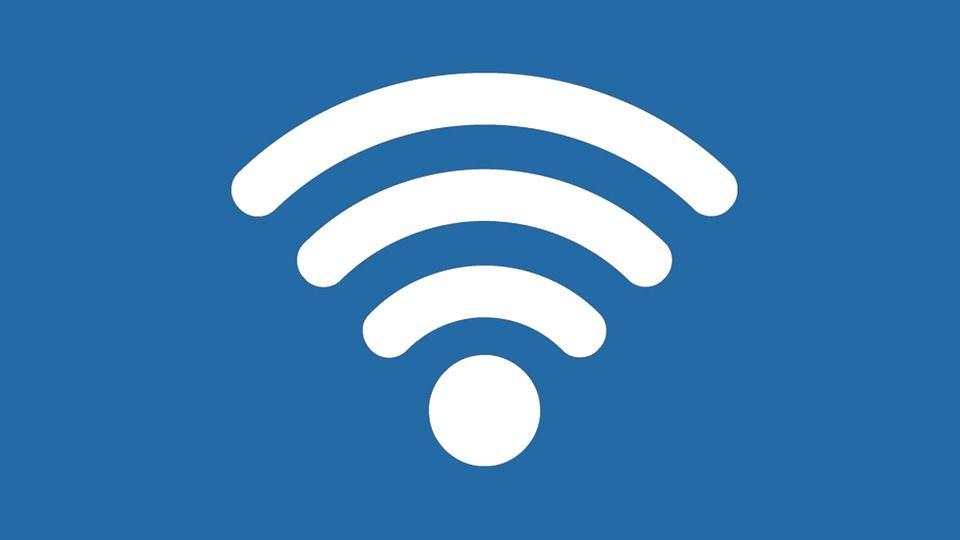 When you take the bus in Busan and open WiFi you will be able to see the two free WiFi options shown below:
PublicWifi@BUS_Free_(Bus Number)
PublicWifi@BUS_Secure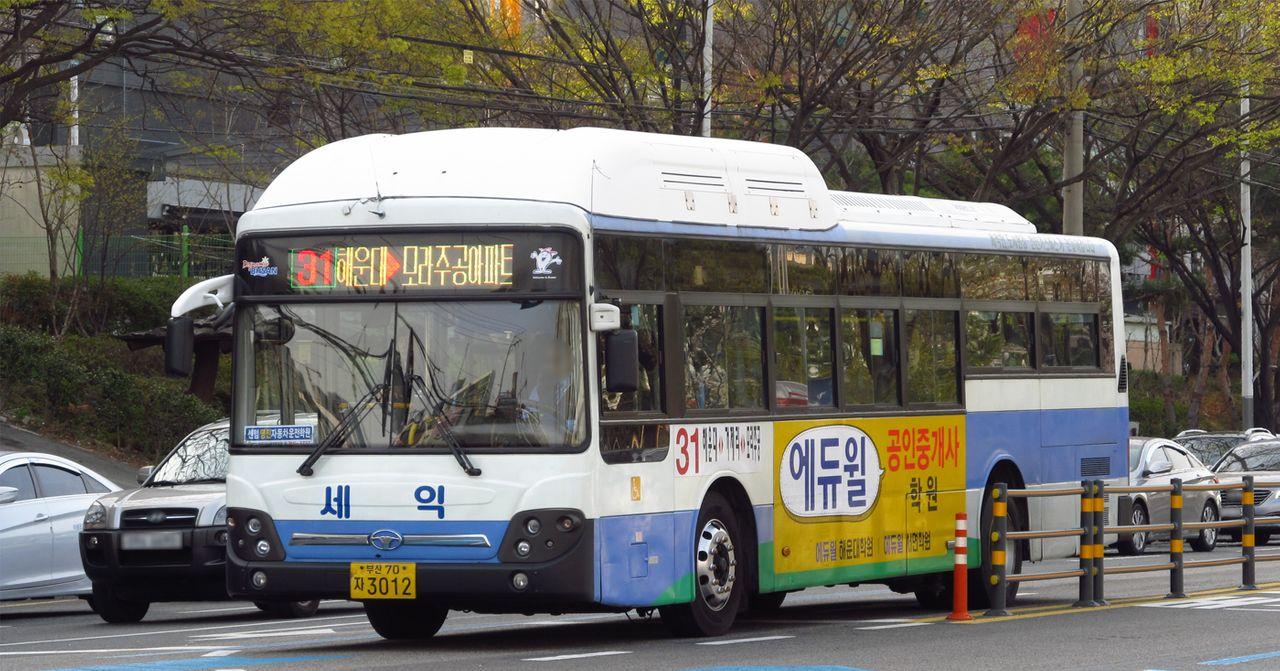 All passengers on the bus can connect to the Free WiFi, but in my personal experience I find it that sometimes it is unstable. Usually in order to connect to the free secure WiFi you would need to be a Korean citizen but the Free WiFi I believe should be enough for basic tasks on the bus.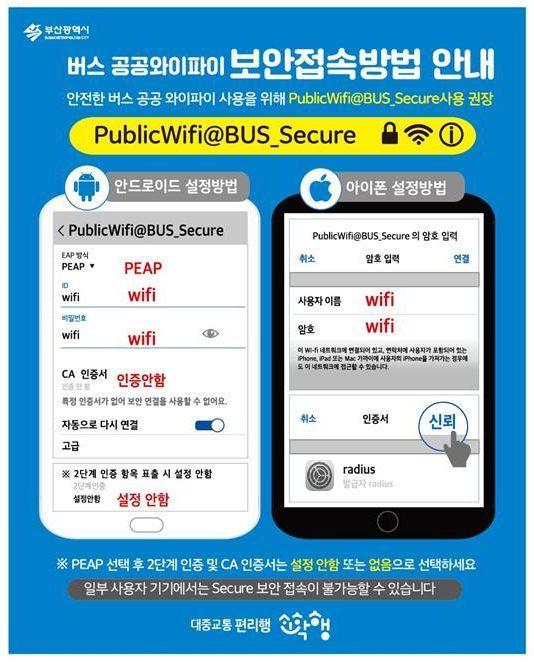 There are also posts posted about the directions to connect to the Free Secure WiFi by various steps including skipping the certification on your phone. We will provide the steps in more detail as time comes.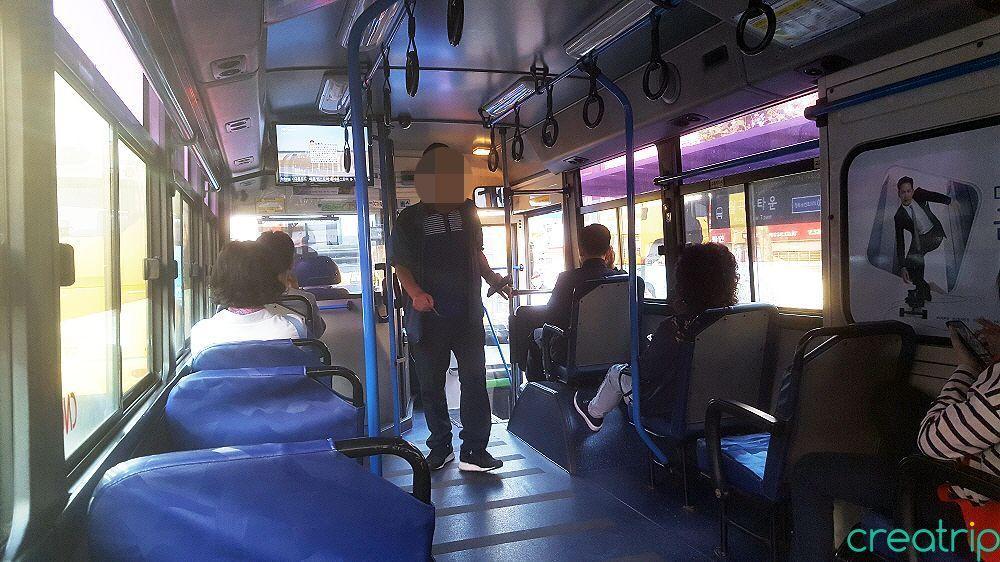 Although Busan buses now provide free wifi, I recommend you still get your own SIM Card as you can use it anywhere you want and not only in the bus making it more convenient for you to check maps and do other tasks while you are traveling around Busan and Korea.
---
This blog post is about Busan Bus Free WiFi. If you have questions about information not covered in the blog post, please email us at support@creatrip.com