No Brand Sinchon Store Visit
The first choice after the top three Korean supermarkets! Cheap, big-volume, cost-effective visit to No Brand Sinchon store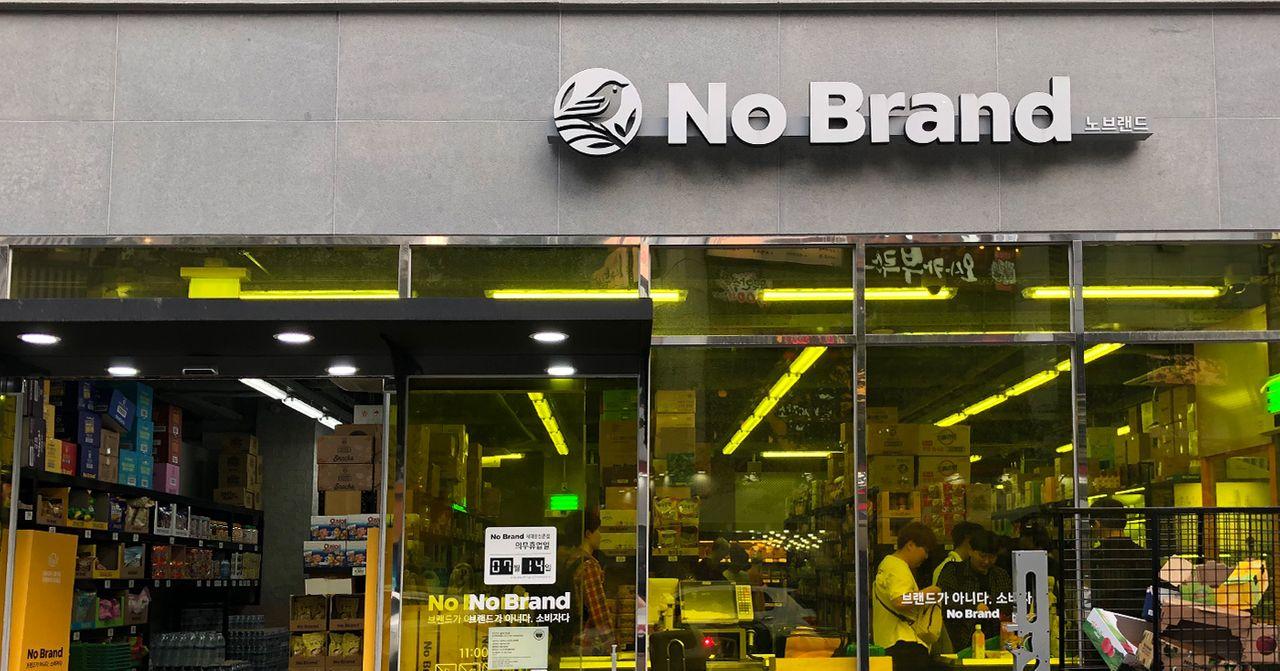 Hello, everyone! We are Creatrip, a group of Korean travel experts.
No Brand is an e-Mart brand, where you can buy many products that are not available in general supermarkets, so many people have high brand loyalty to No Brand.
Located in the Sinchon commercial area, there is a large No Brand store, a place where many people go shopping. I actually visited Sinchon No Brand today for your reference! Go shopping together, in addition to Lotte, e-mart, home plus, you have more choices!
---
---
Sinchon No Brand I Information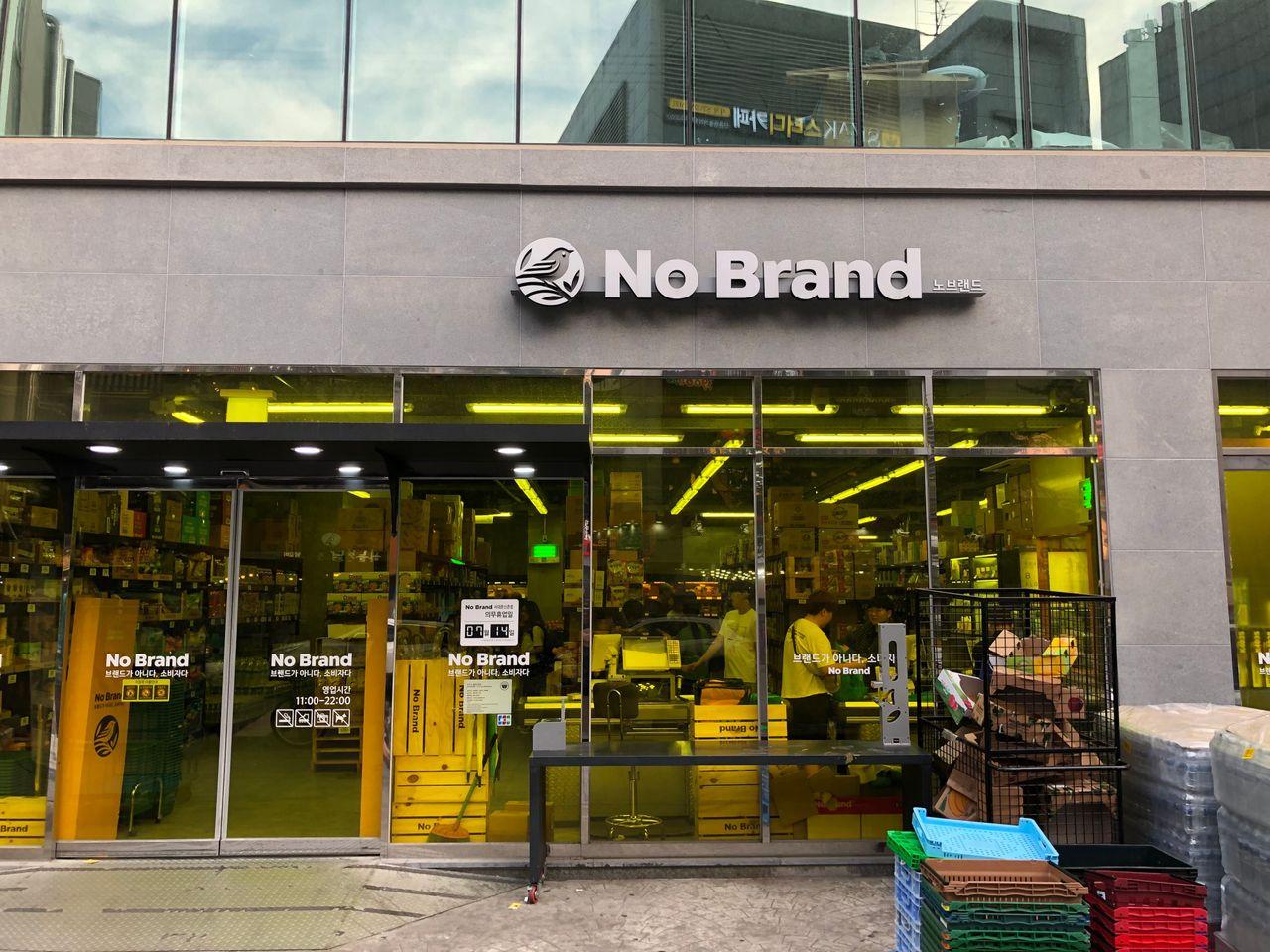 No Brand, located in the Sinchon shopping district, is a fairly large e-mart sub-brand store. Unlike the No Brand area of many e-mart stores, it is not a small store. Sinchon No Brand is a whole store itself.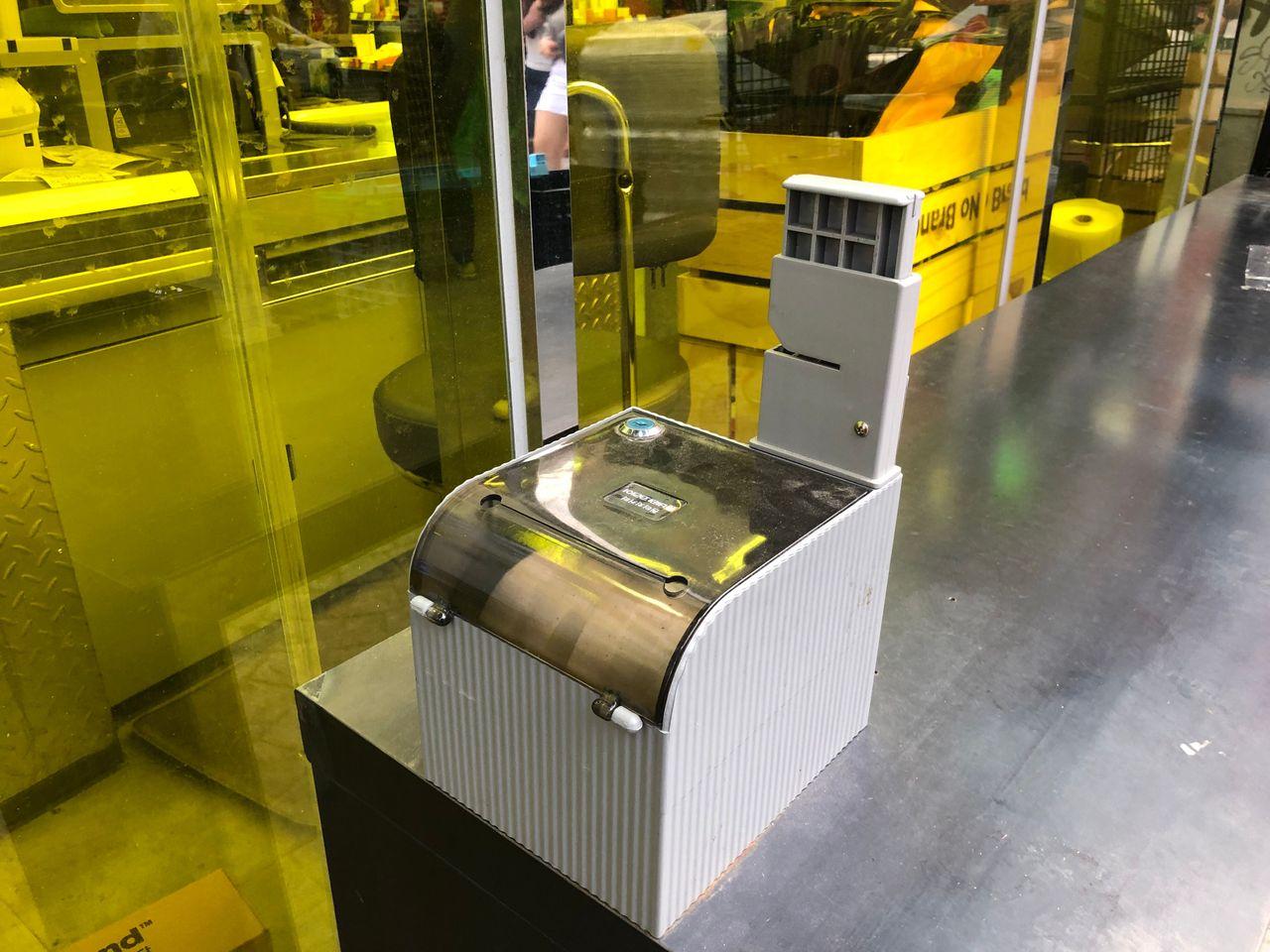 In addition, there is also a service that can provide self-boxing at the door. If you buy too many items, you may wish to pack them directly at the No Brand entrance of Sinchon. It is more convenient for you to bring back to the hotel.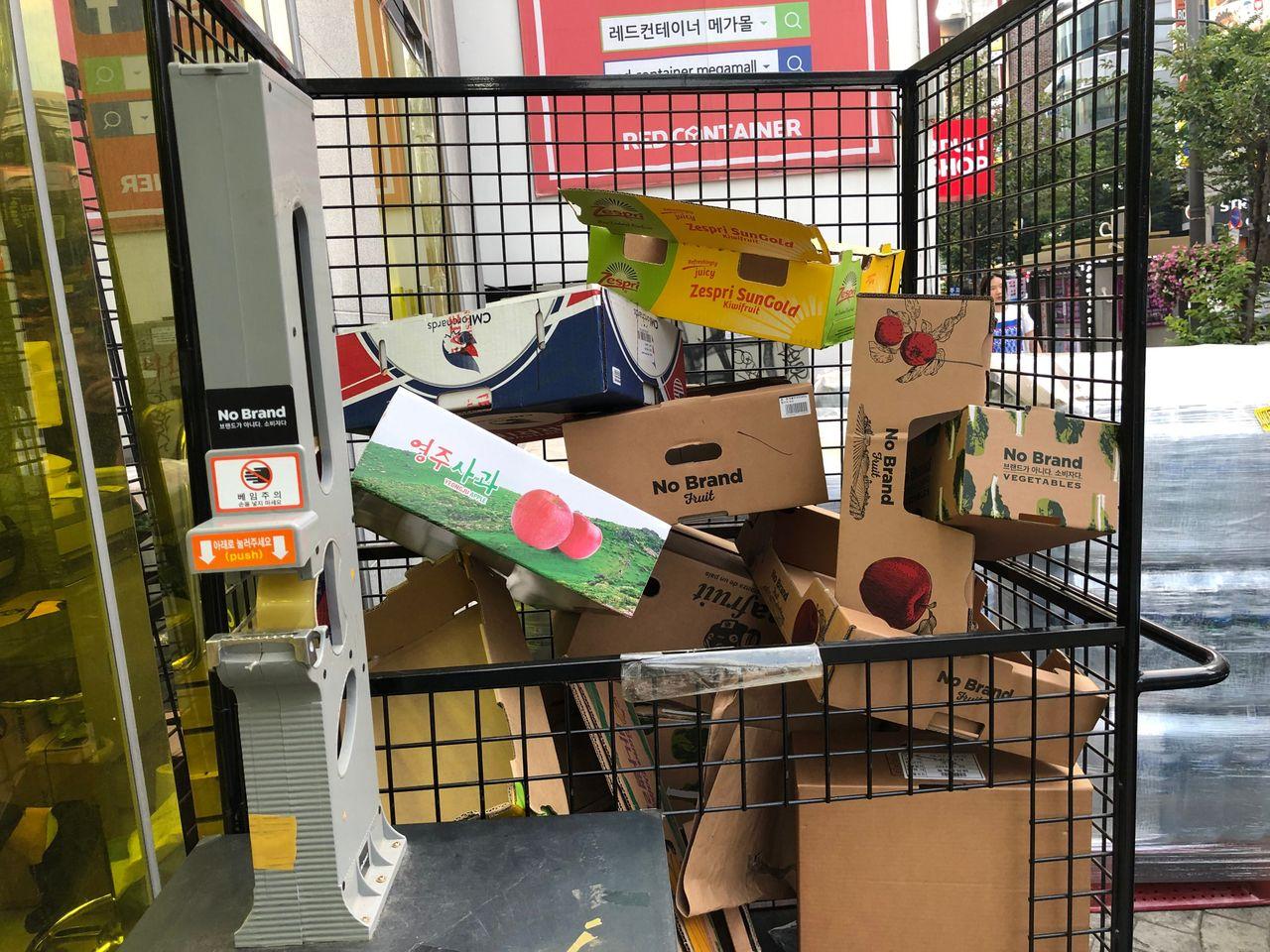 ---
Sinchon No Brand I Review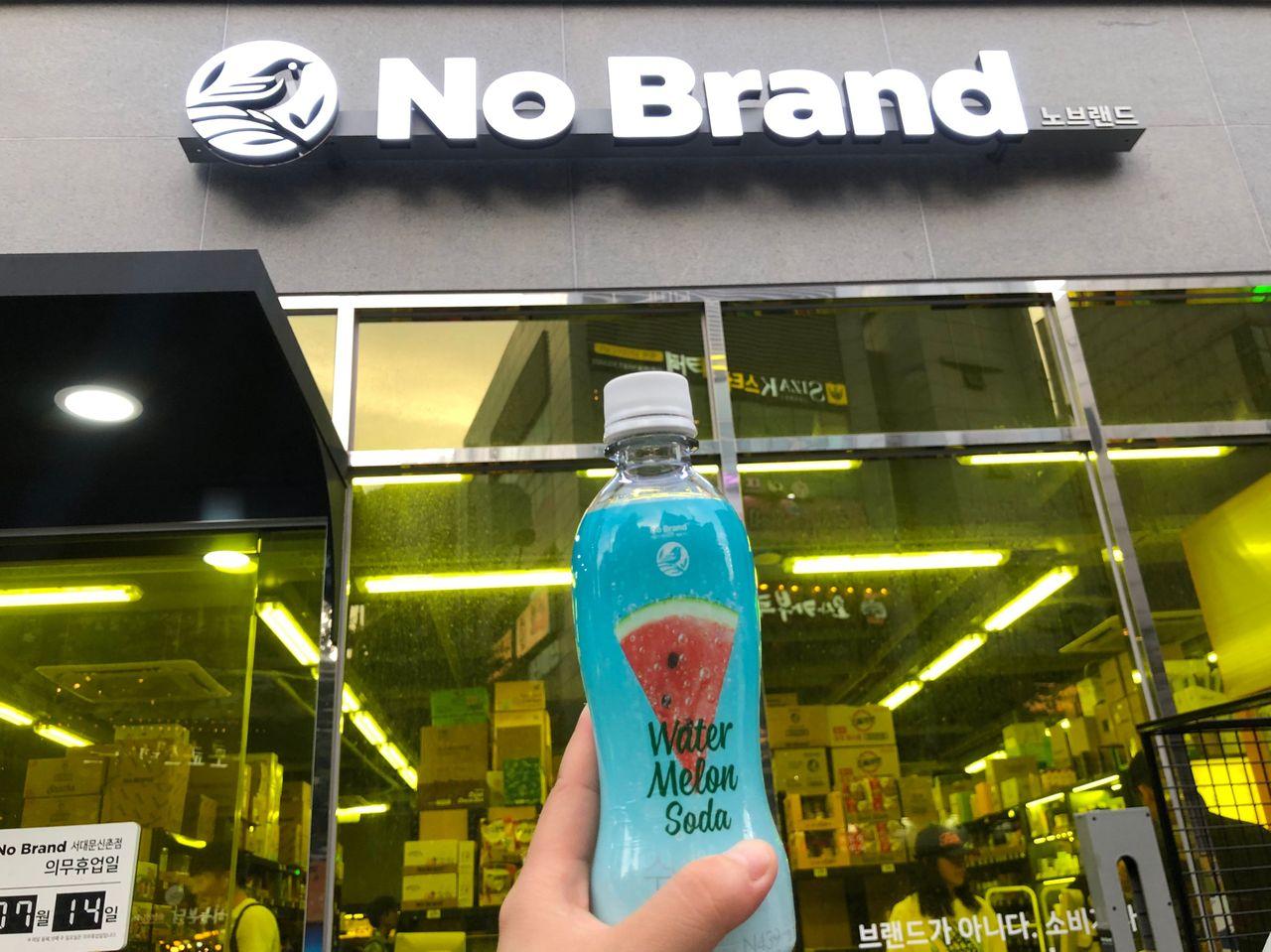 From Exit 3 of Sinchon Station, go straight. U-PLEX is on the left hand side. Turn right when there is a diagonal intersection in front. Walk for about five minutes, you can see No Brand with a pale yellow glass appearance, very eye-catching.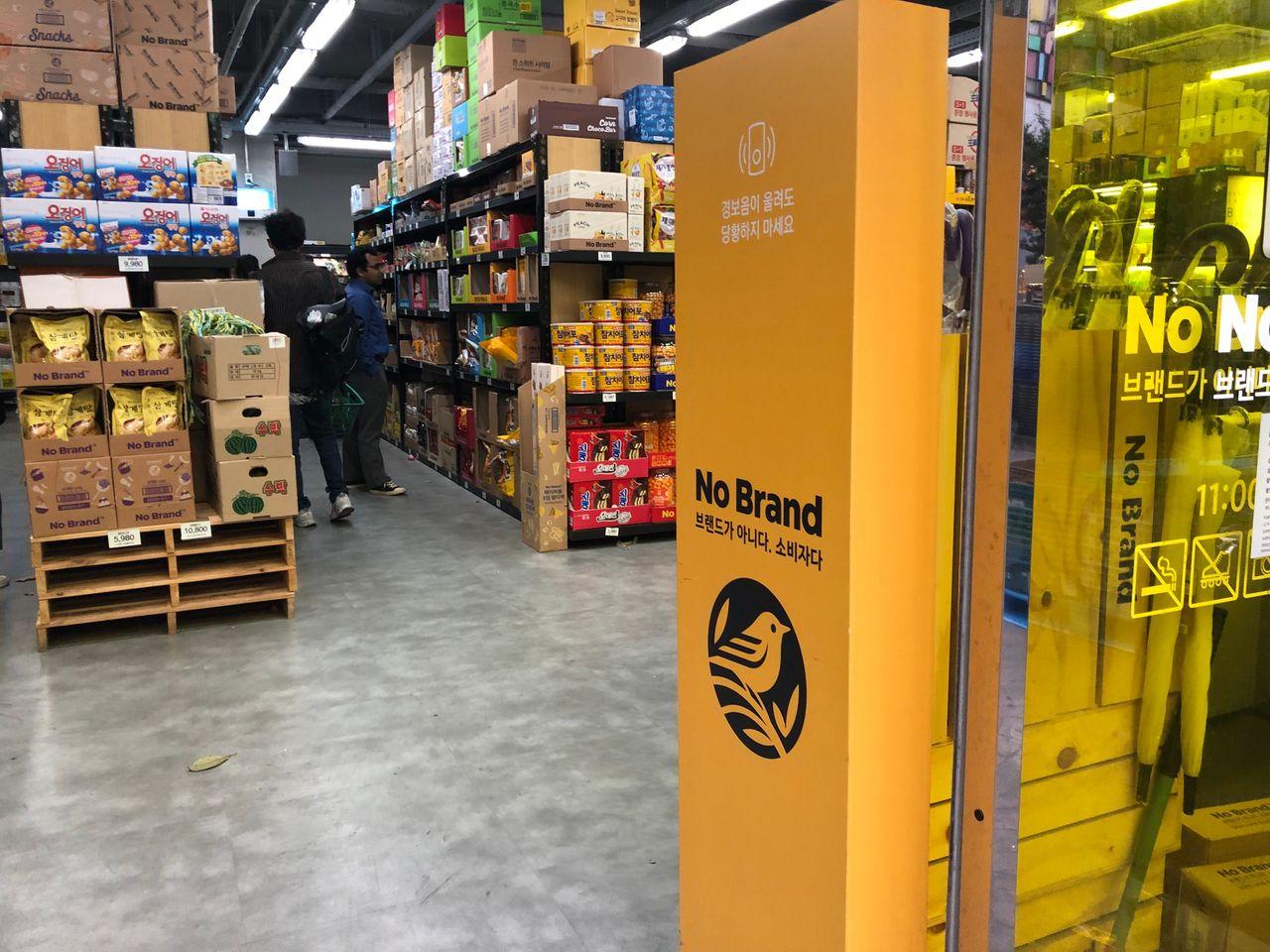 After entering the No Brand Sinchon store, the store is simply furnished, and the product items are clear to find at a glance, from daily necessities to food and beverages. I've visited a large number of e-marts before, but the No Brand inside them are small usually.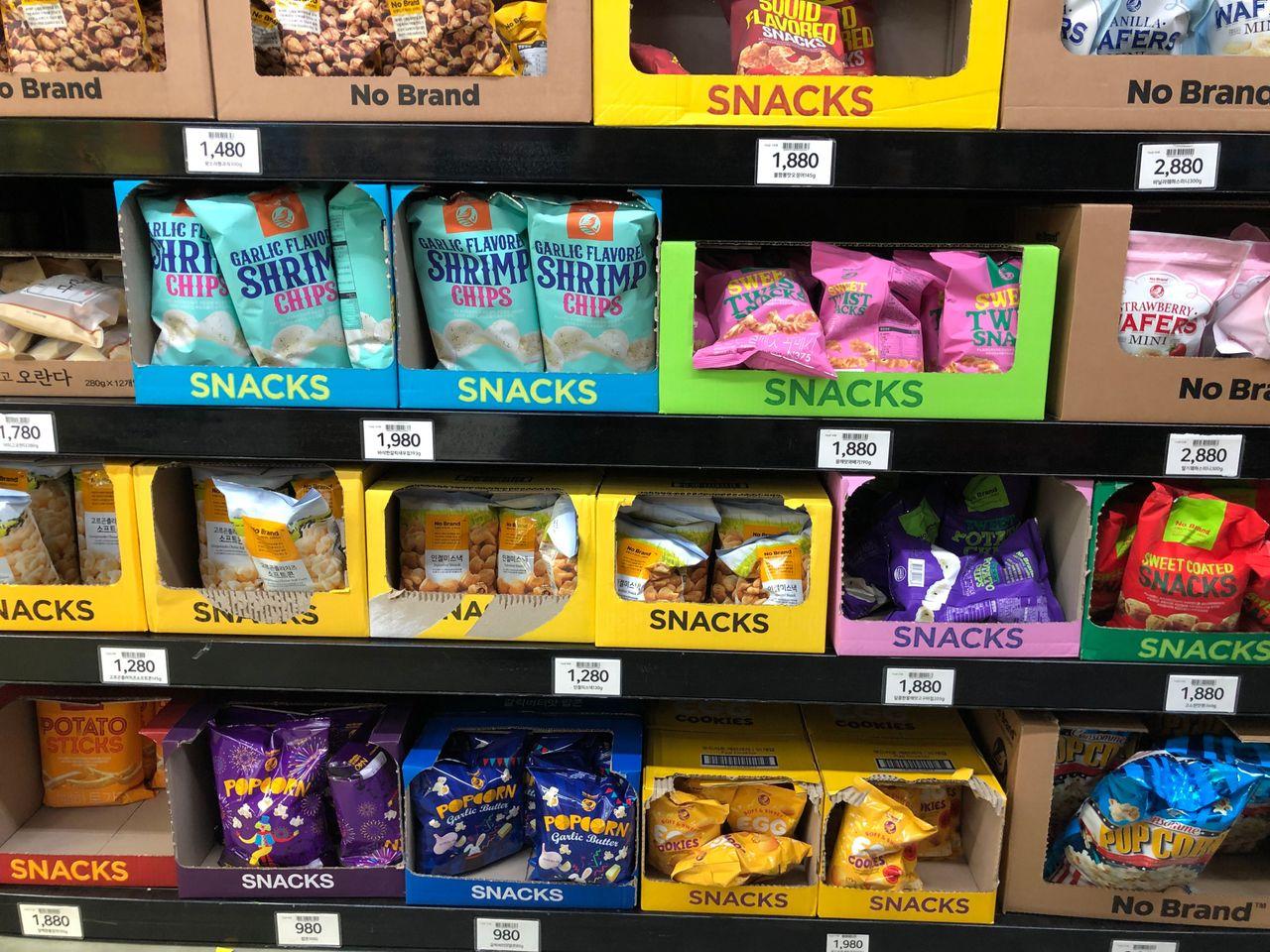 Full of No Brand products, which one do you like the most? I recommend you to come to No Brand Sinchon store here, and you'll see these must-buy products.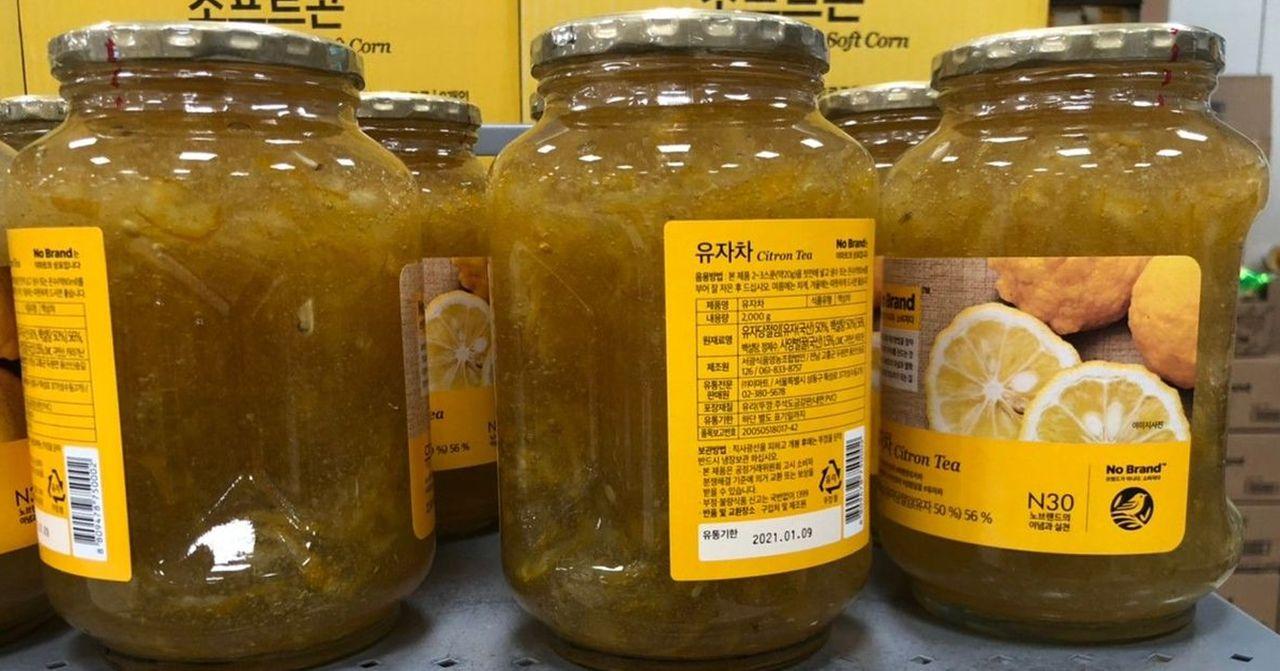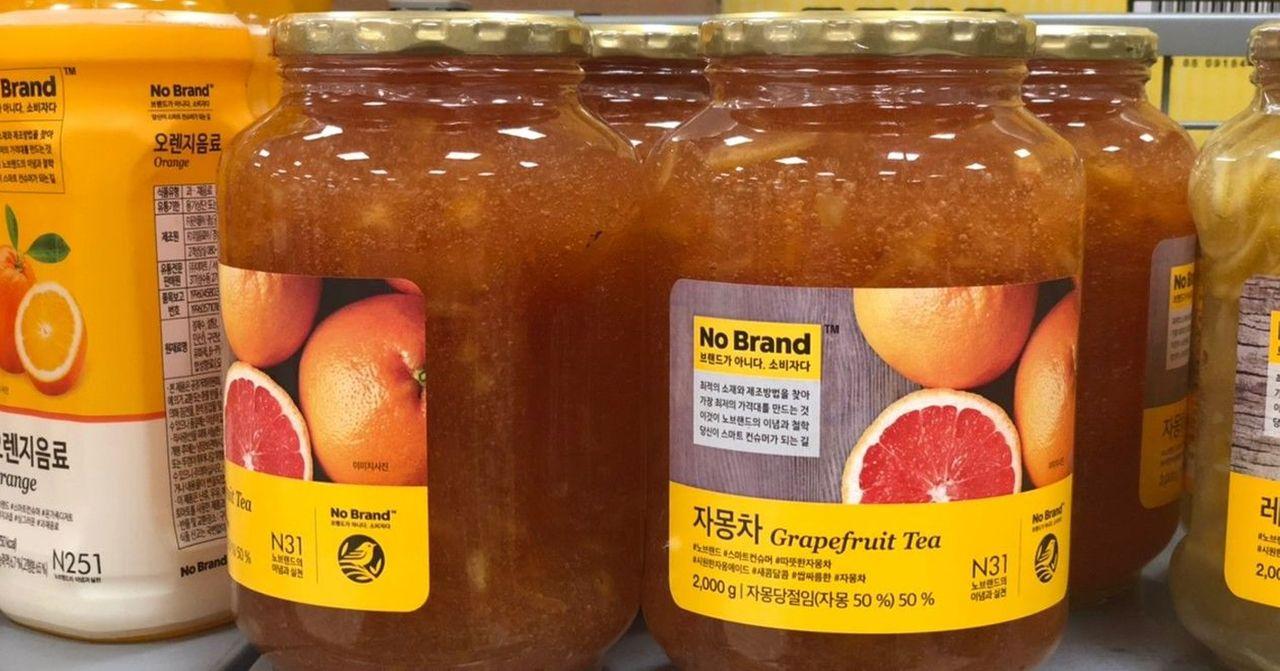 A large jar of No Brand citron tea, although it may be a bit heavy to take home, it's still of great value. In addition, there are also grapefruit and lemon parts. A large jar can really last for a long time and is highly recommended.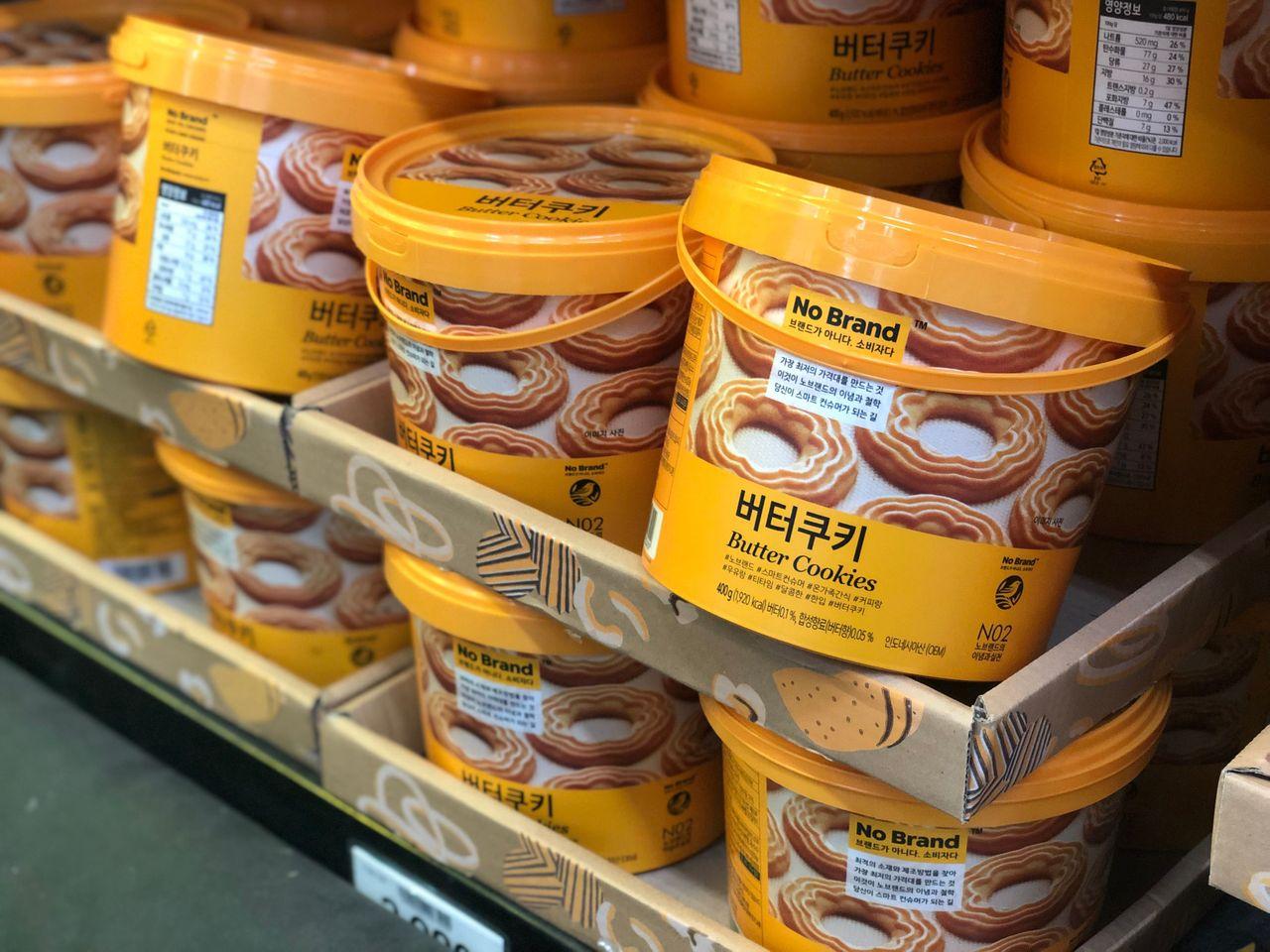 In addition, there are also No Brand snack products that many people love, and for this cookie, a large barrel is only ₩ 3,480! It tastes great too and is recommended to everyone.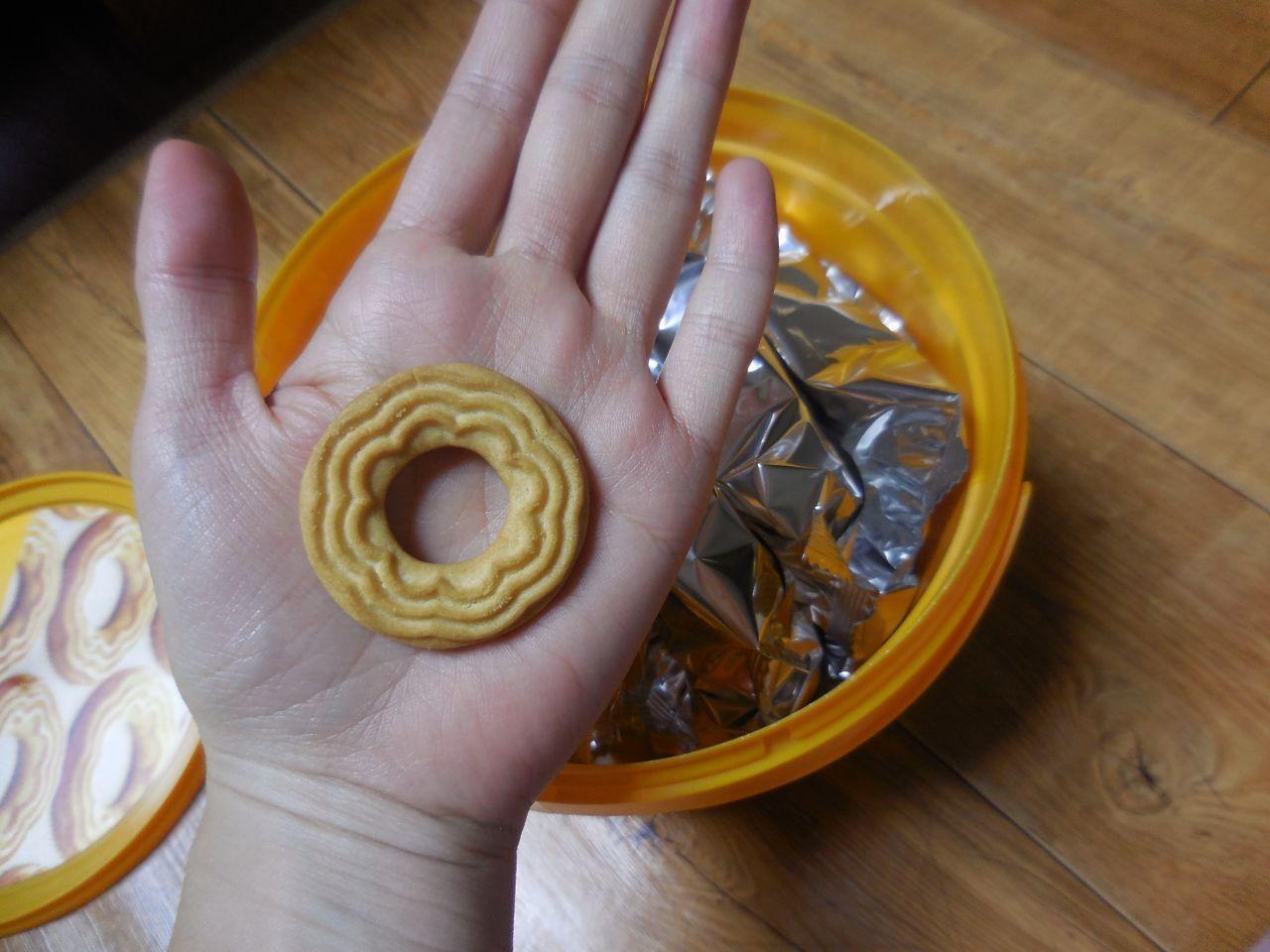 NAVER Blog @cocopok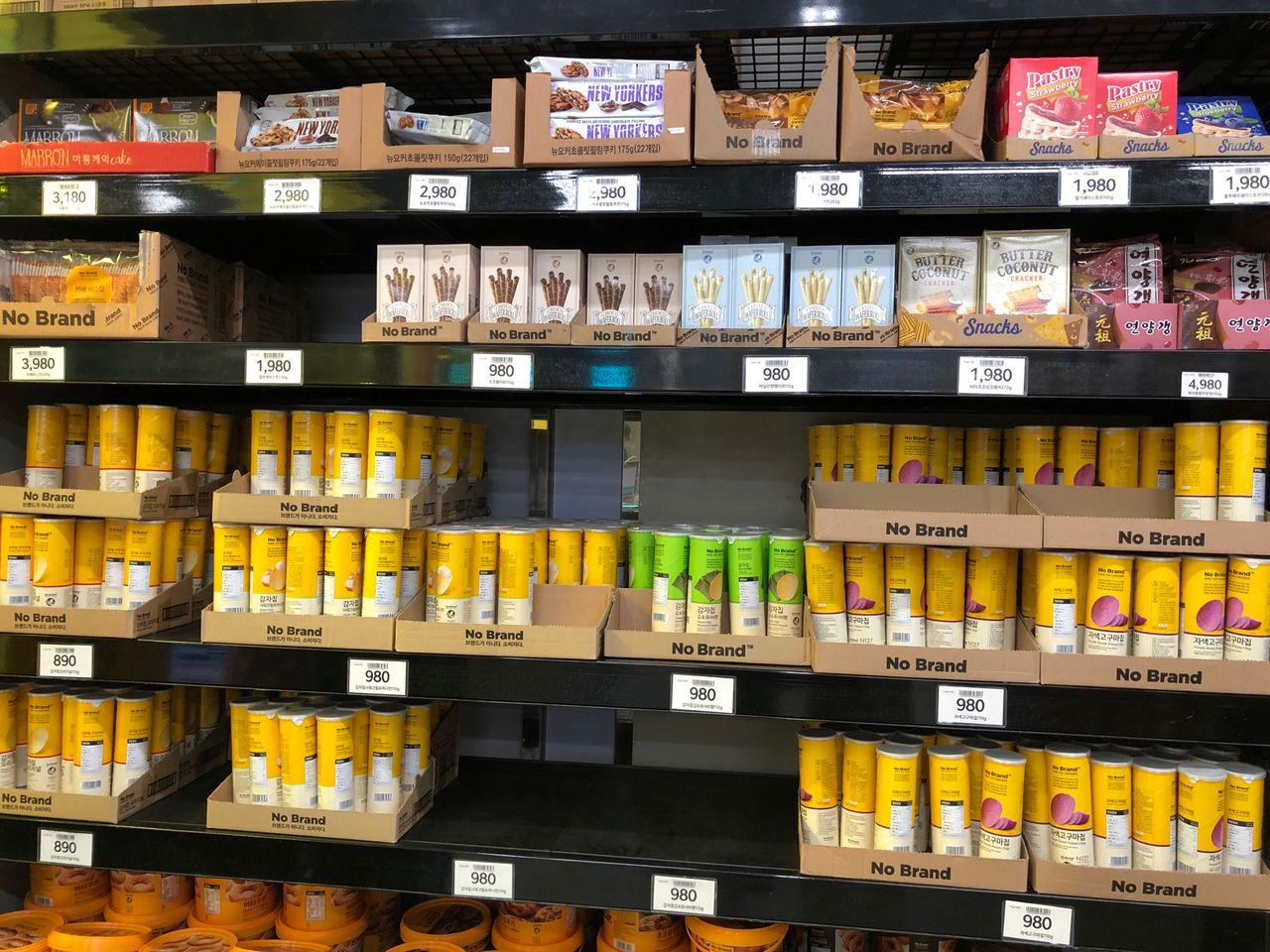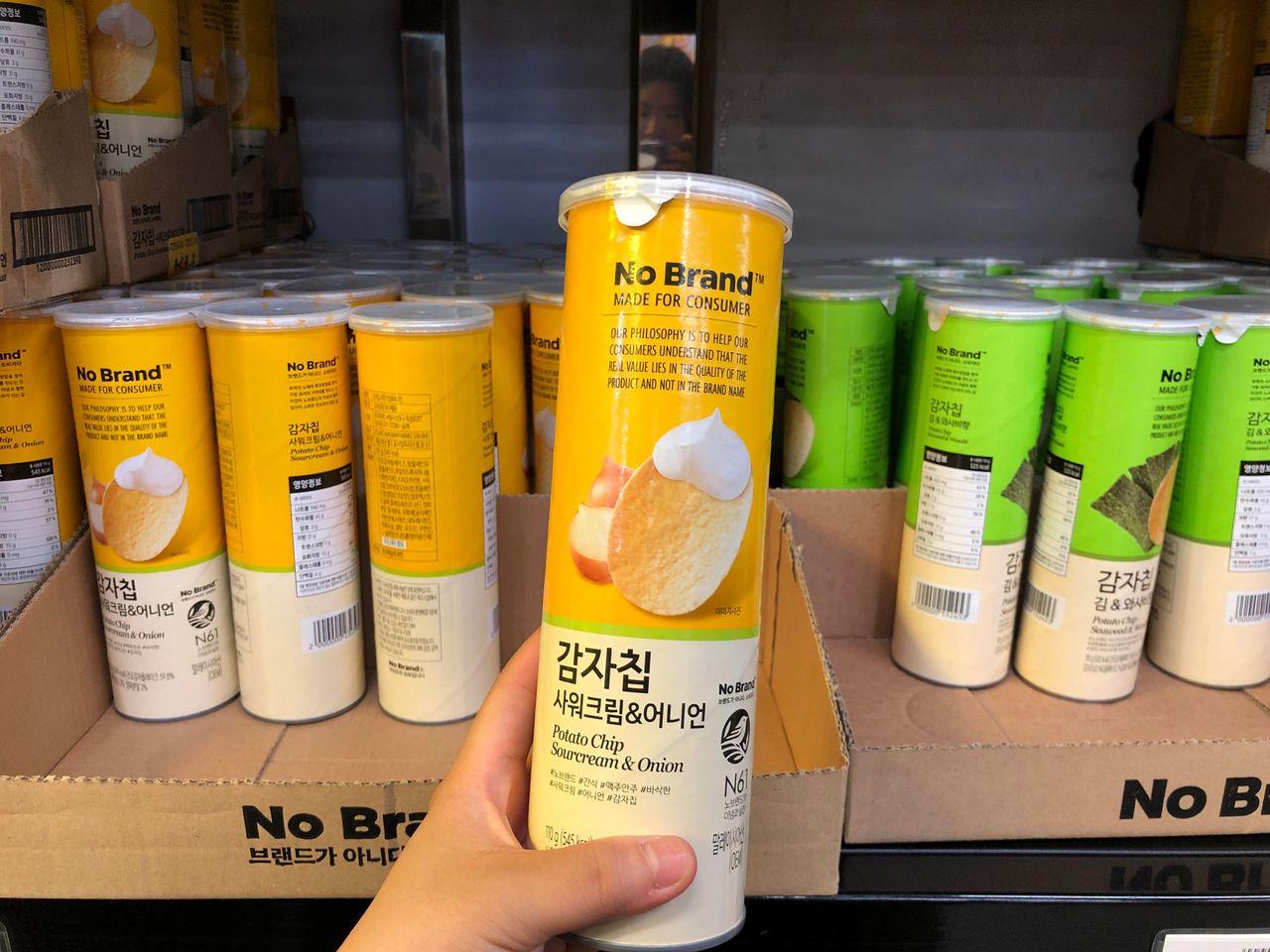 In addition, I must mention that the No. 1 must-buy product of No Brand is No Brand potato chips with three flavours. I really recommend that you buy purple sweet-potato flavours, which is beyond imagination.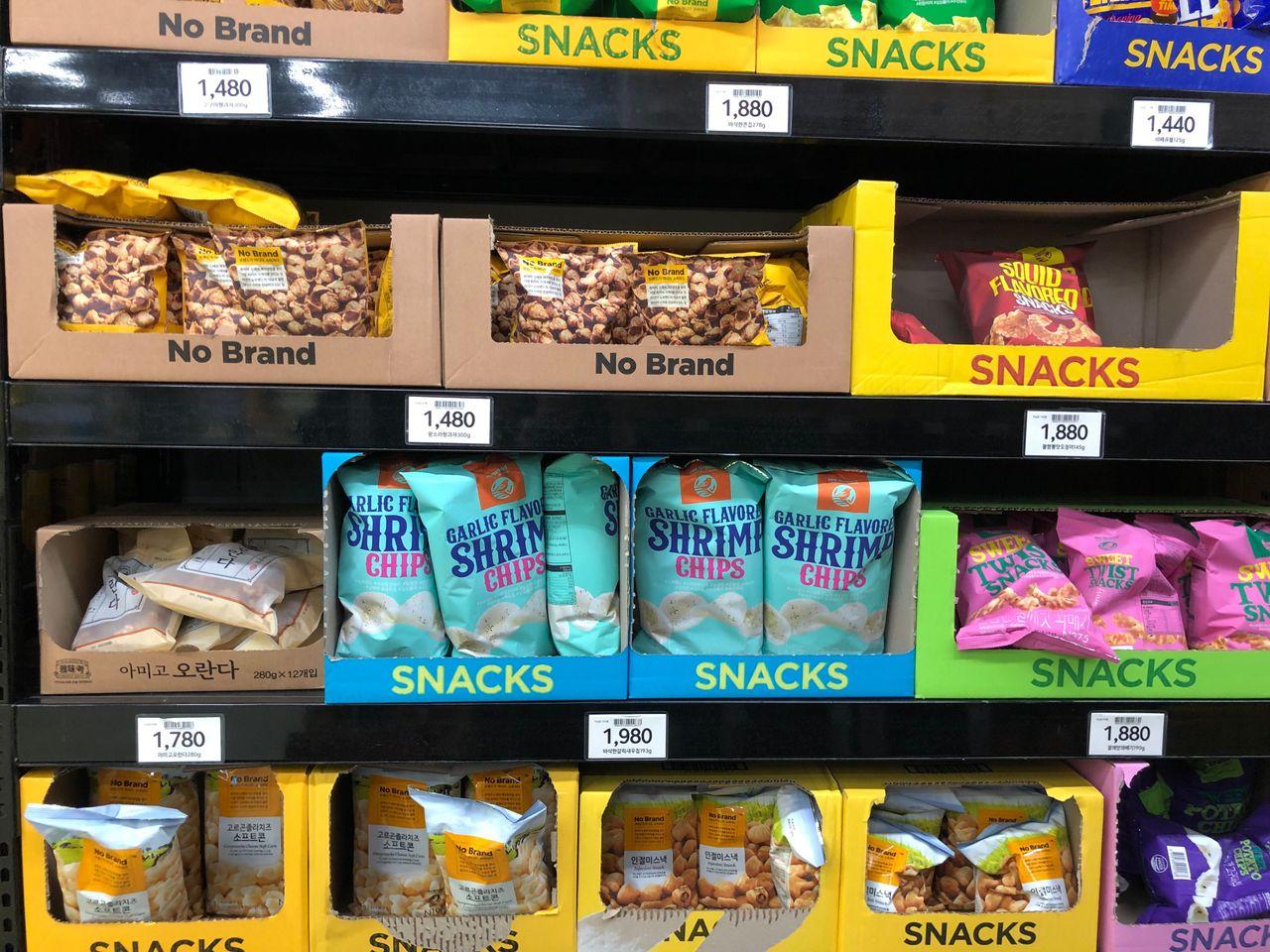 Potato chips and biscuits of other flavours are placed according to different types in No Brand. The colours are very bright and look very appealing.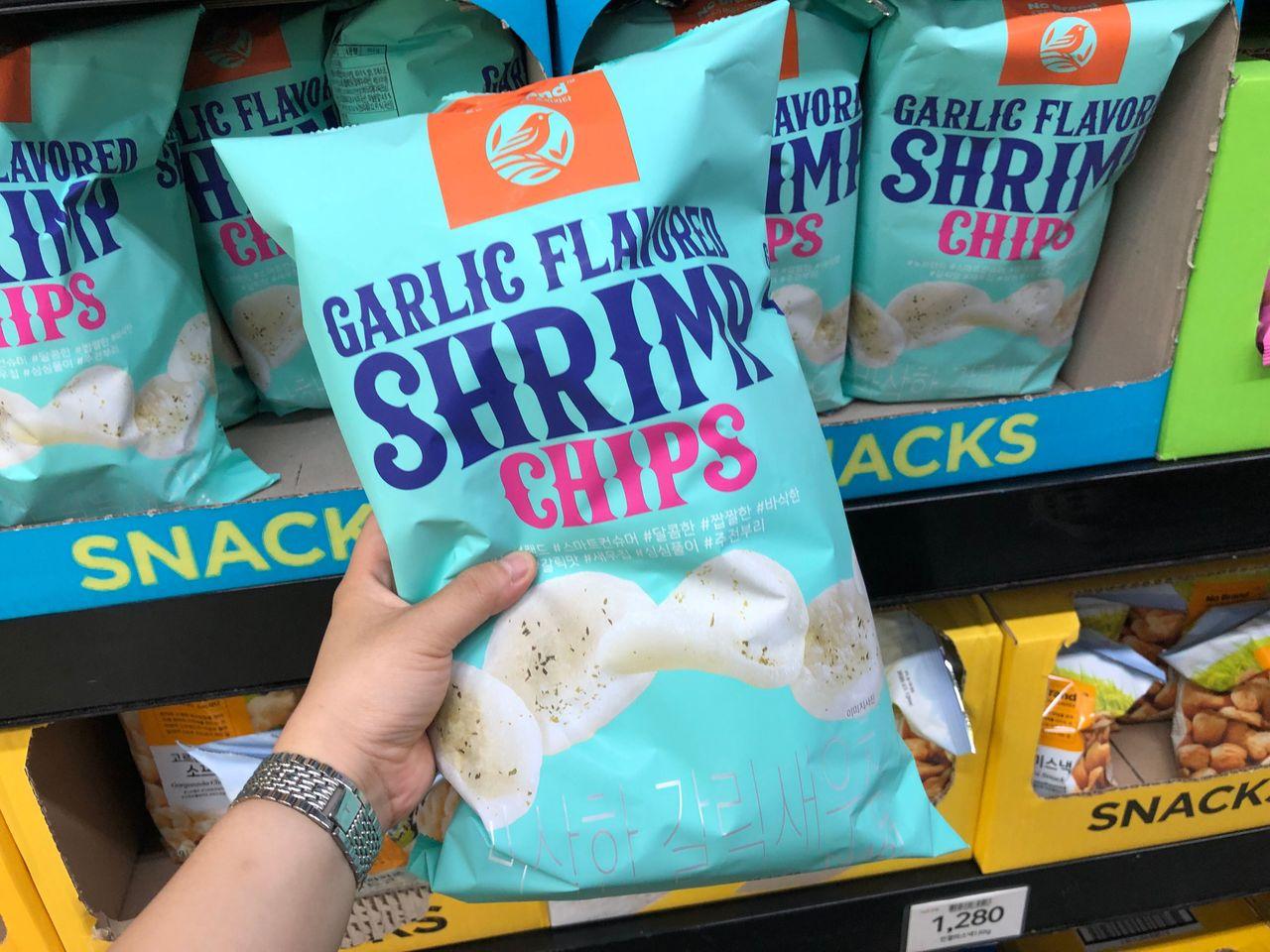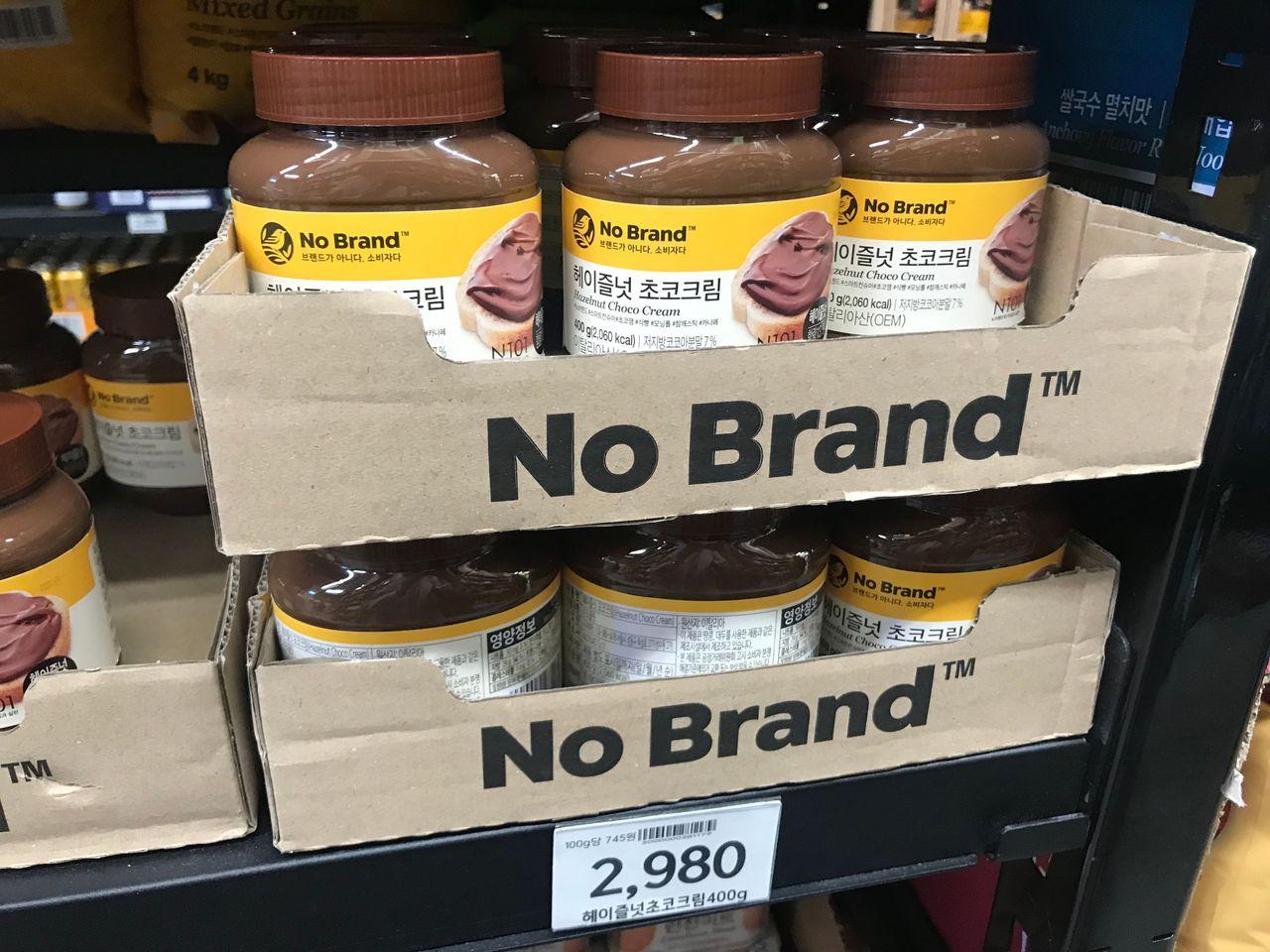 This big jar of chocolate peanut butter is actually cheaper than ₩ 3,000. For those who want to have breakfast in Korea or pick up a bargain, you must buy this product..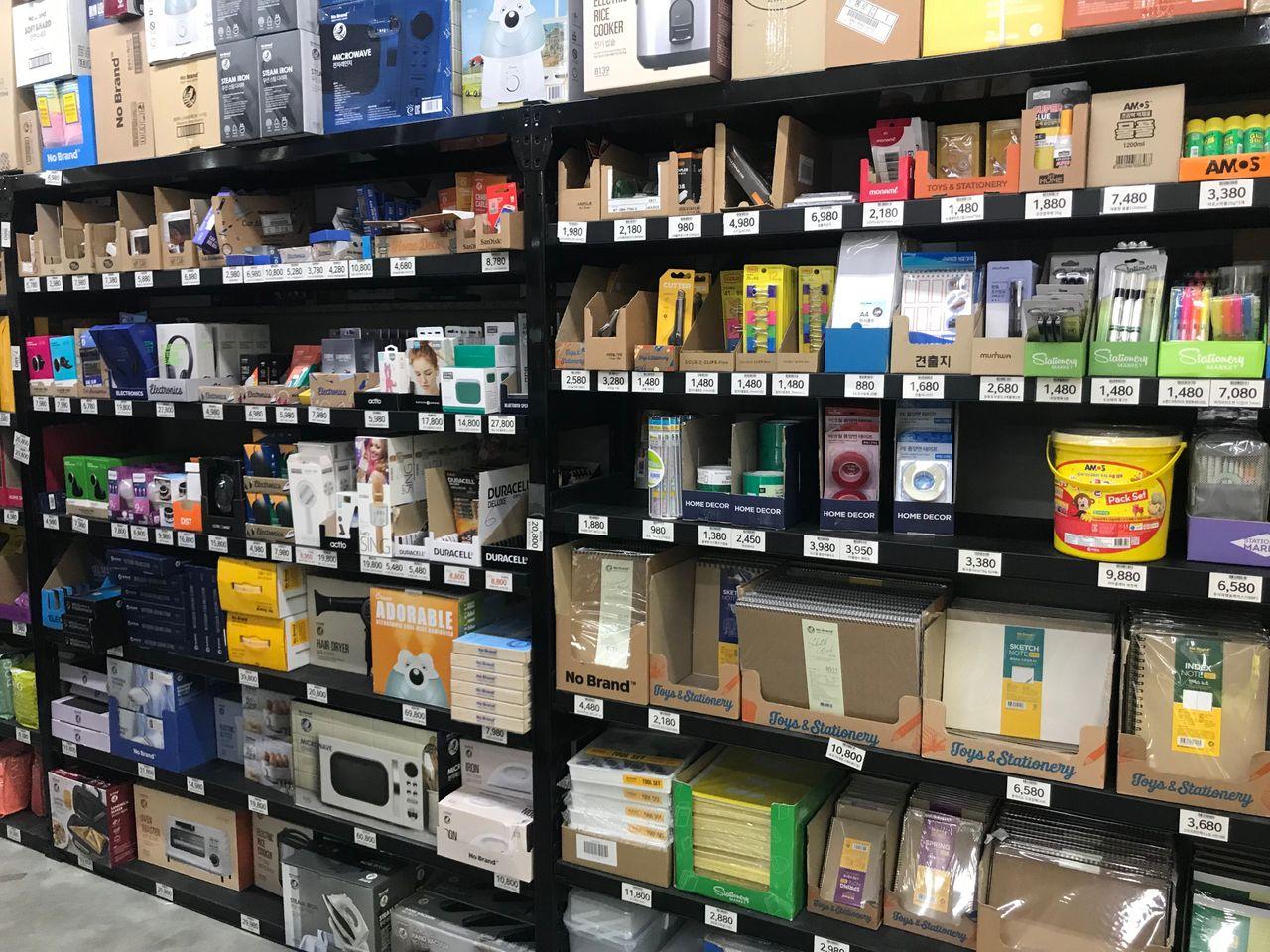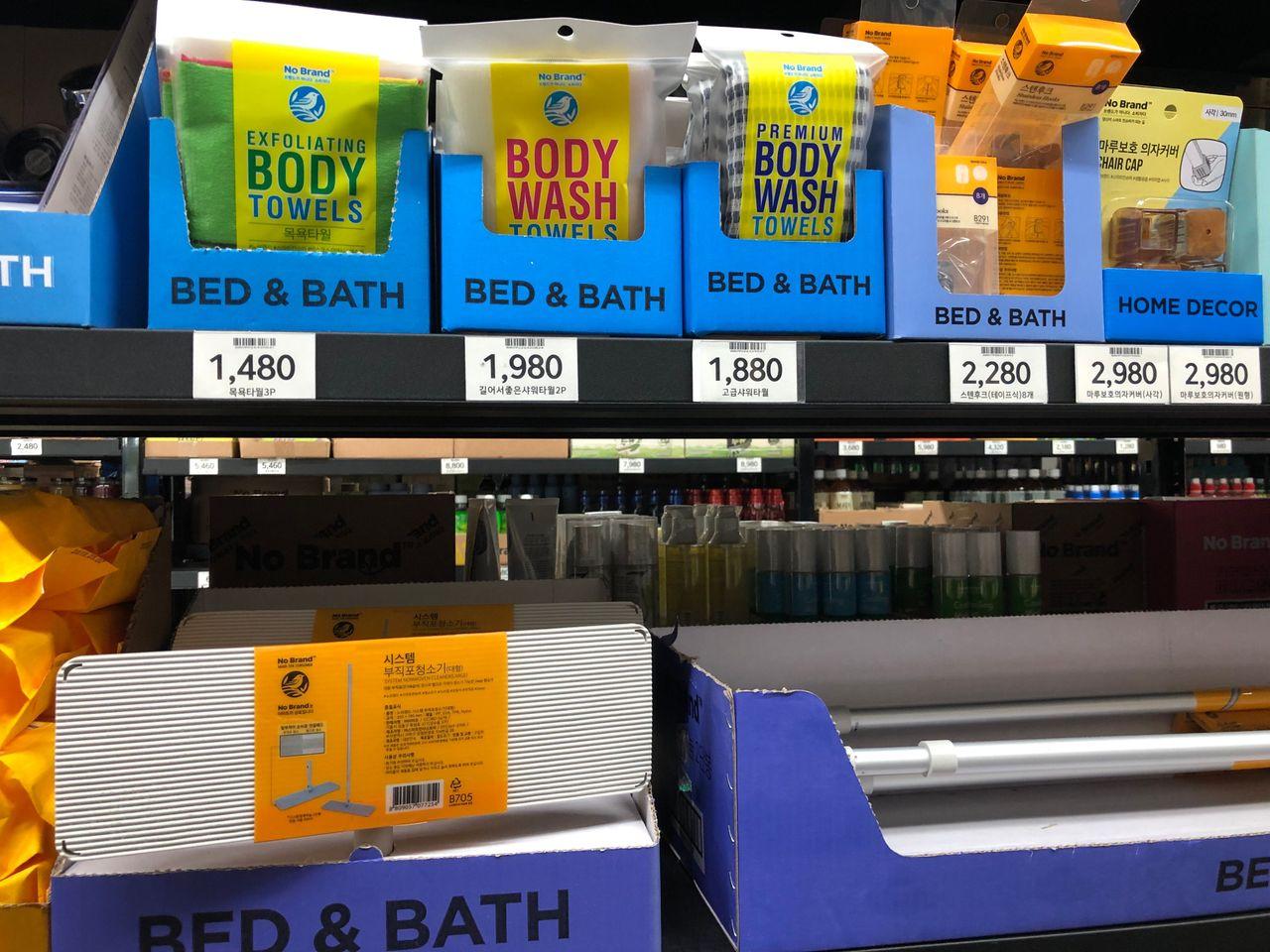 Other daily necessities are displayed in a random way, but many No Brand products, because they belong to their own brands, the price is lowered, and the computer parts are also in a simple style.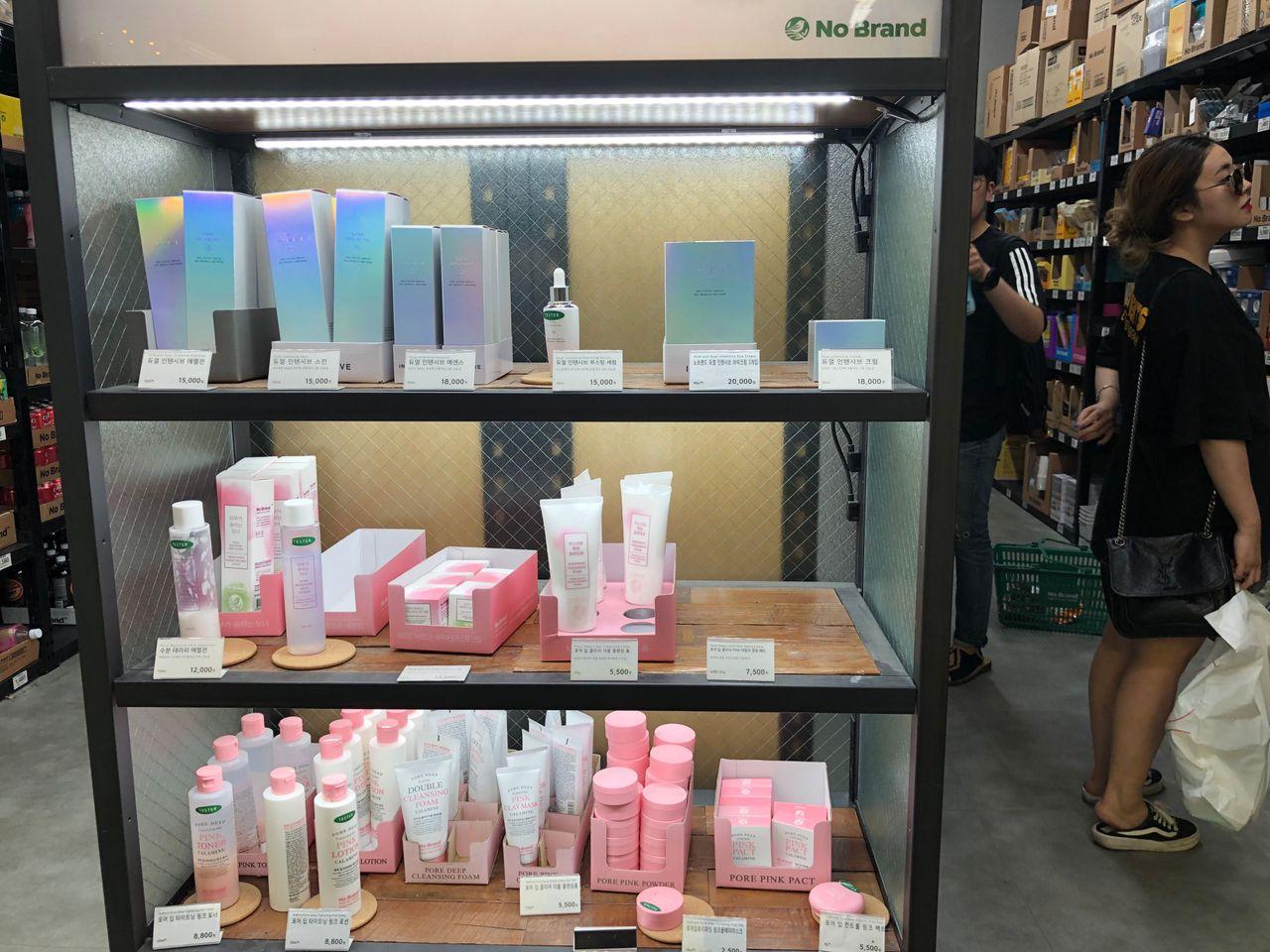 And you may not know, but No Brand actually has its own beauty products. It is also the same as the image of a supermarket. It focuses on the concept of cheap and big bowls, but there are many diehard supporters.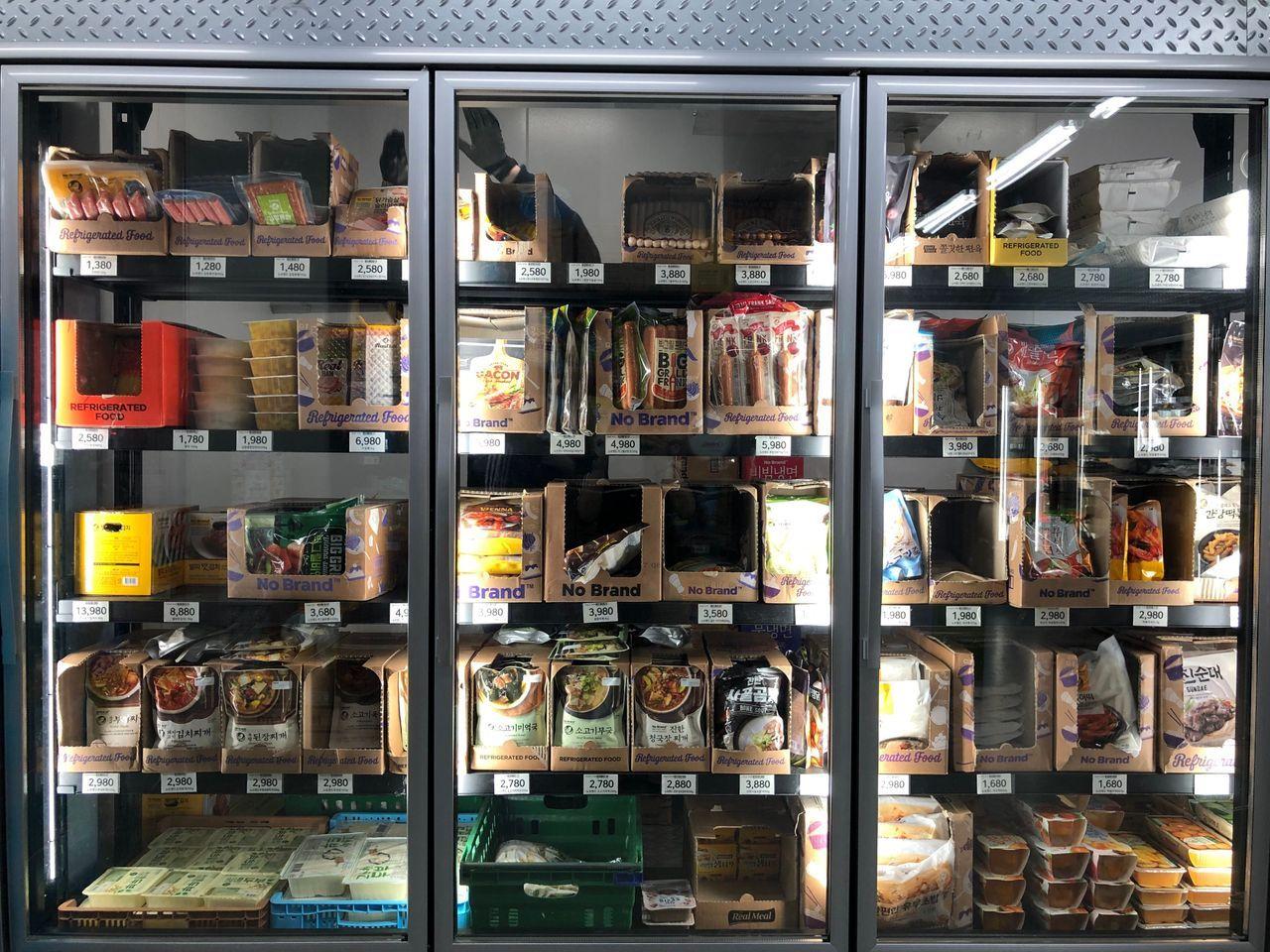 Have you tried No Brand's frozen food? Sometimes you want to buy supper, but you don't know what to eat in a convenience store, and you're afraid of buying the wrong choice. Then I recommend you to come to No Brand to find frozen food, because there are very few bad choices.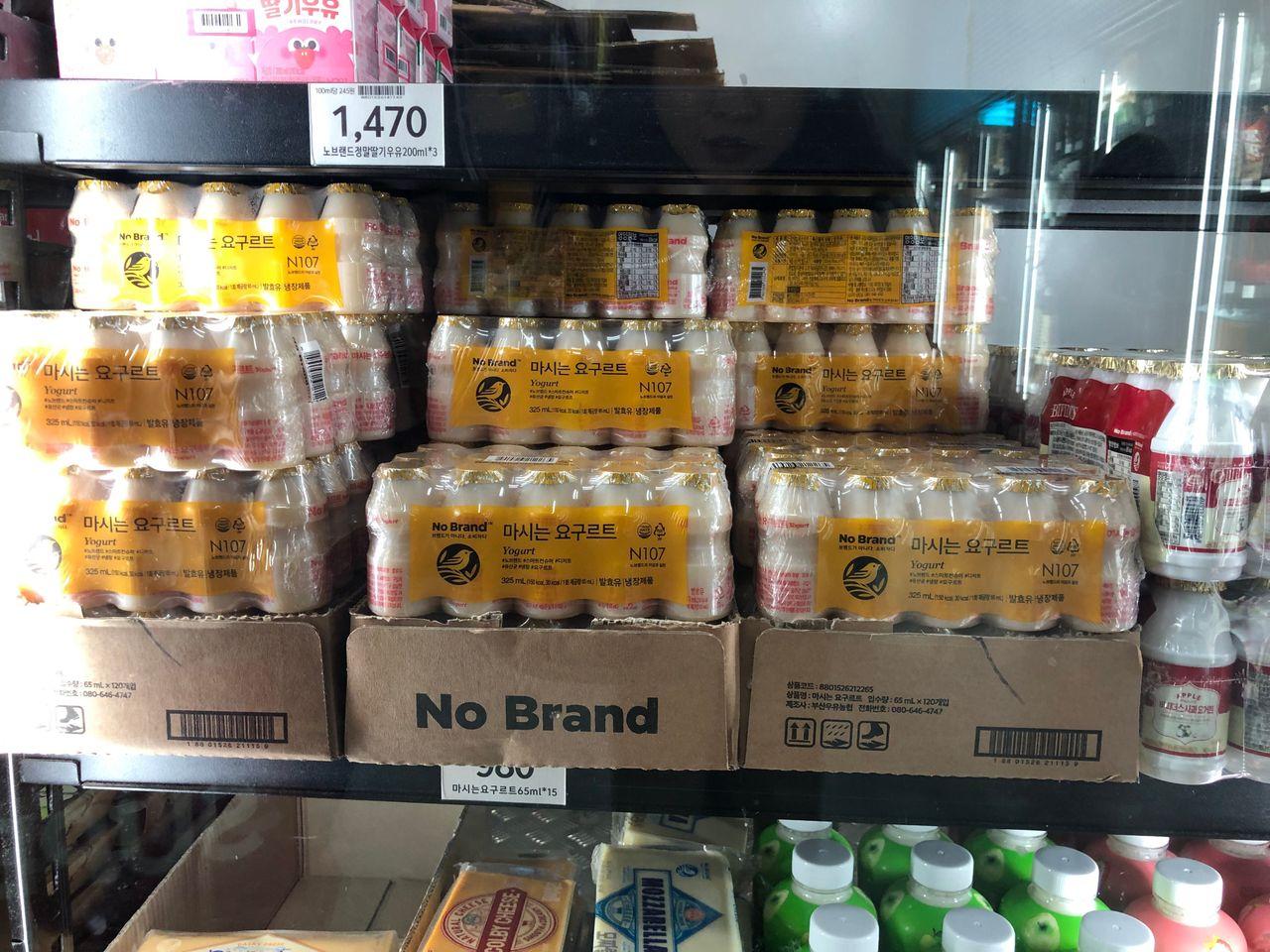 The portions are big and small, and I also think it is quite cheap. If you want to start your own party, it is best to visit No Brand in Sinchon.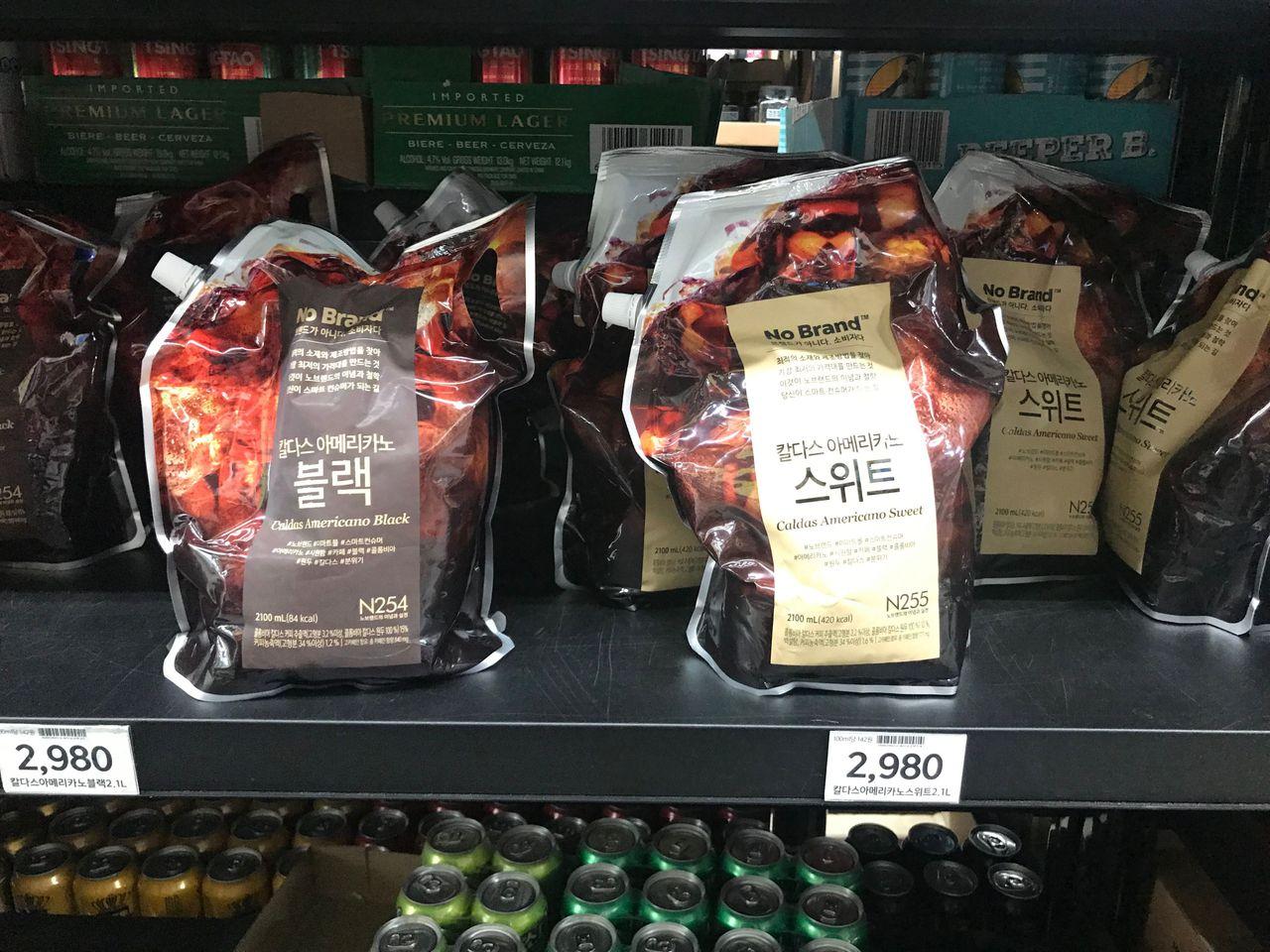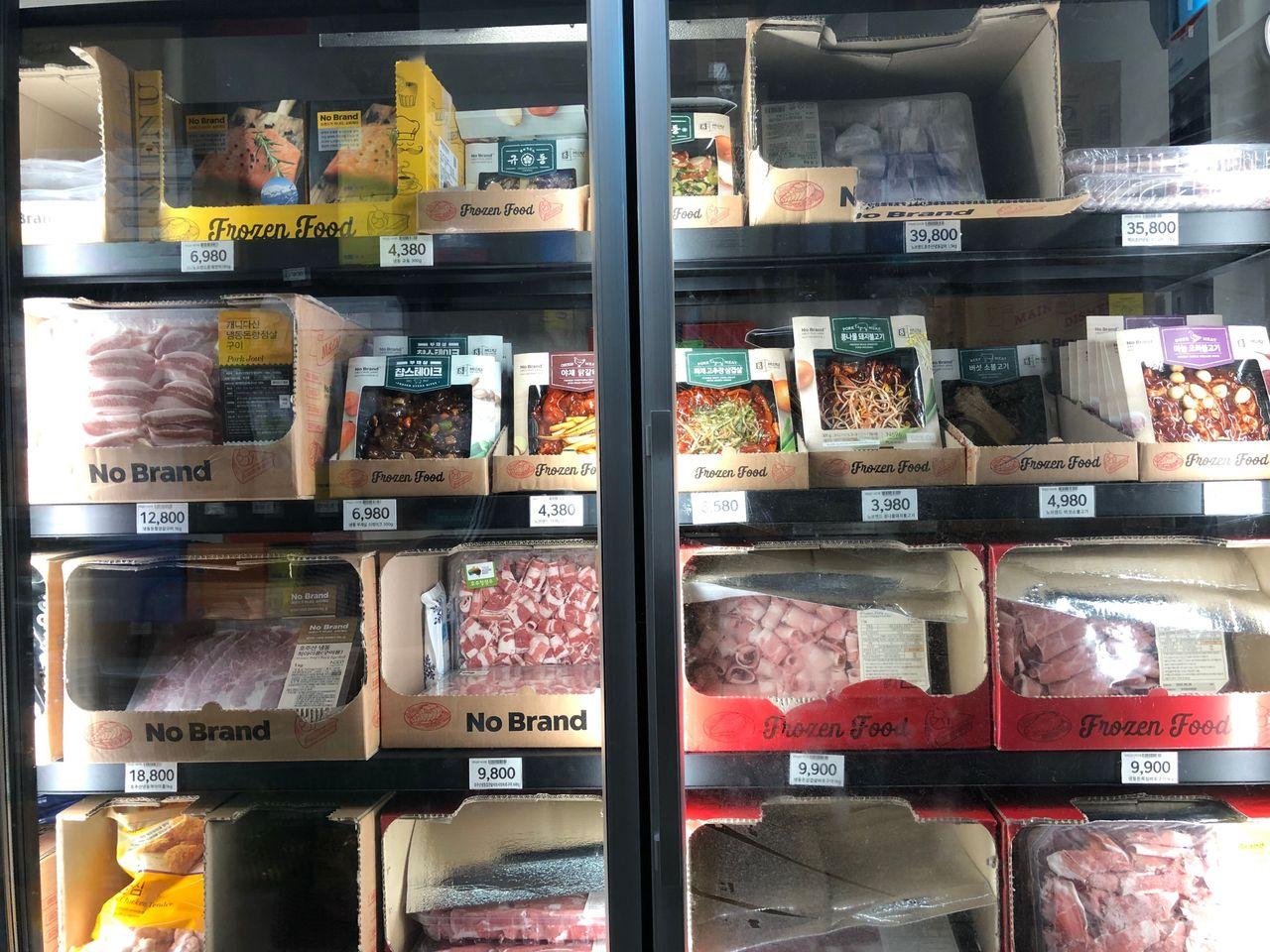 In addition to the frozen food for one or two people, they also have larger portions (such as the meat in the photo). When I saw this, I couldn't help buying two or three packs.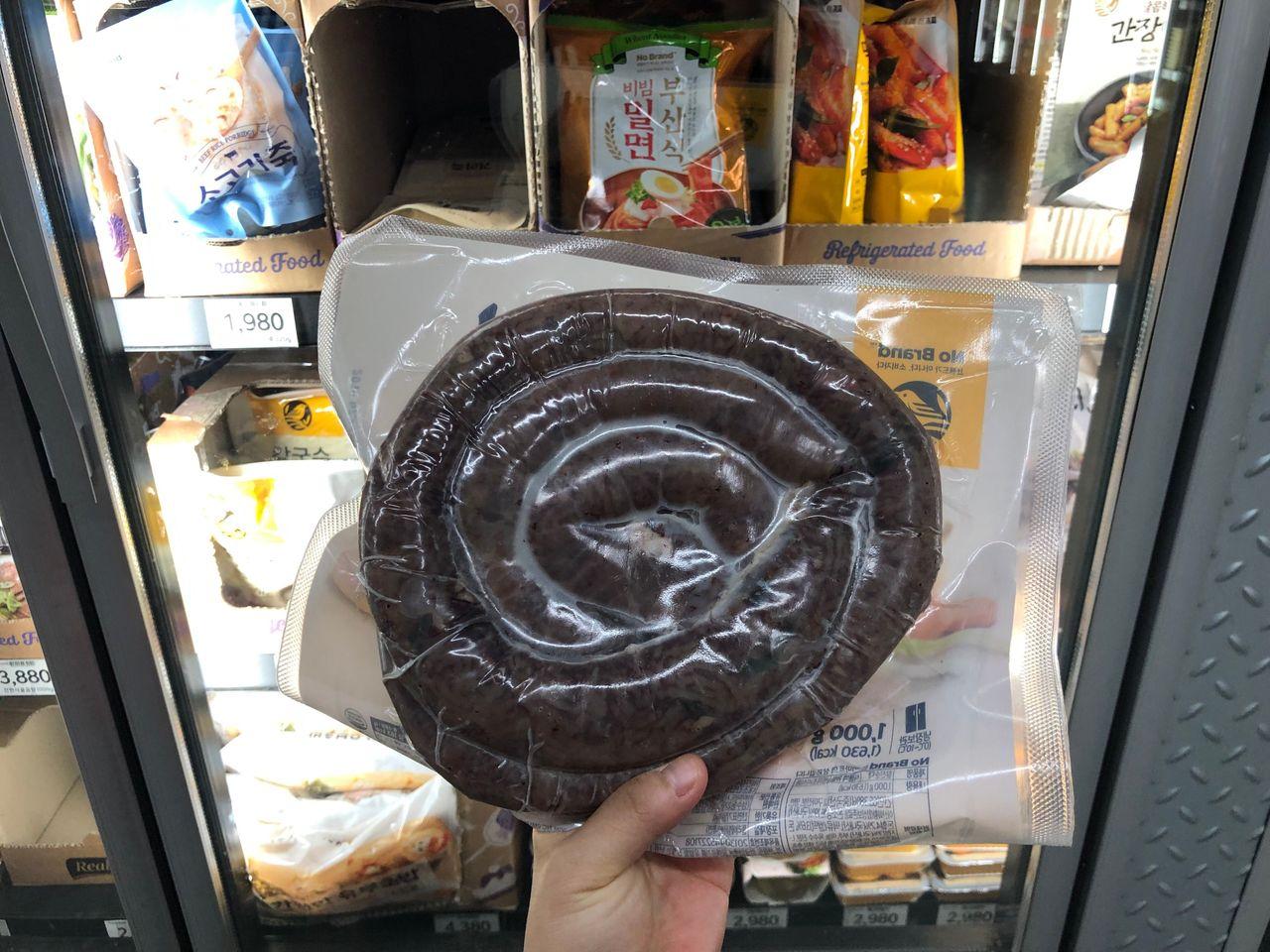 You can even buy sundae here. Great news for the people who love this.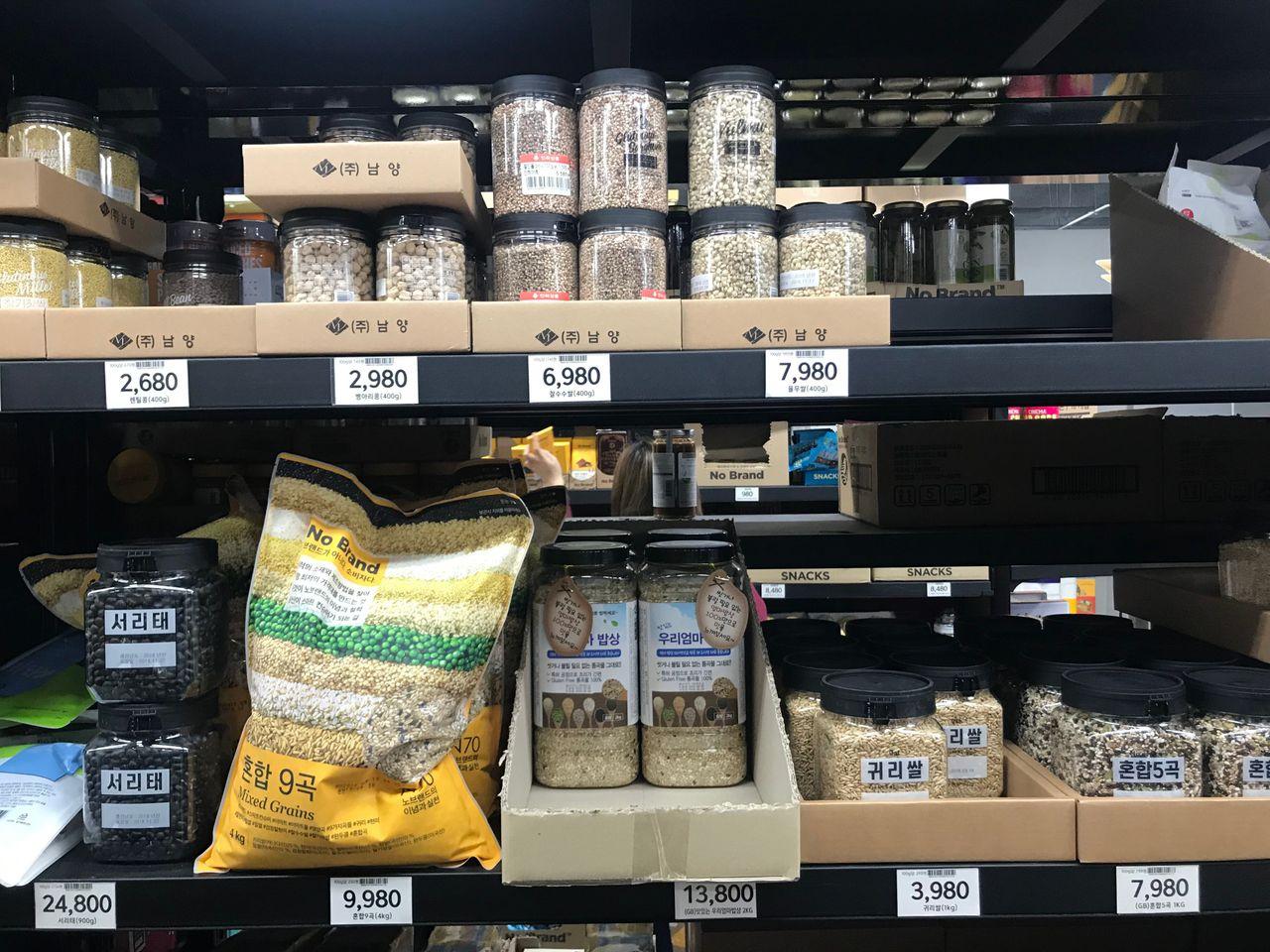 If you have a special liking for Korean seasonings, you may wish to take a look at No Brand. Compared to the big brands of Lotte Mart and Home Plus, you can buy products exclusively produced by No Brand in No Brand.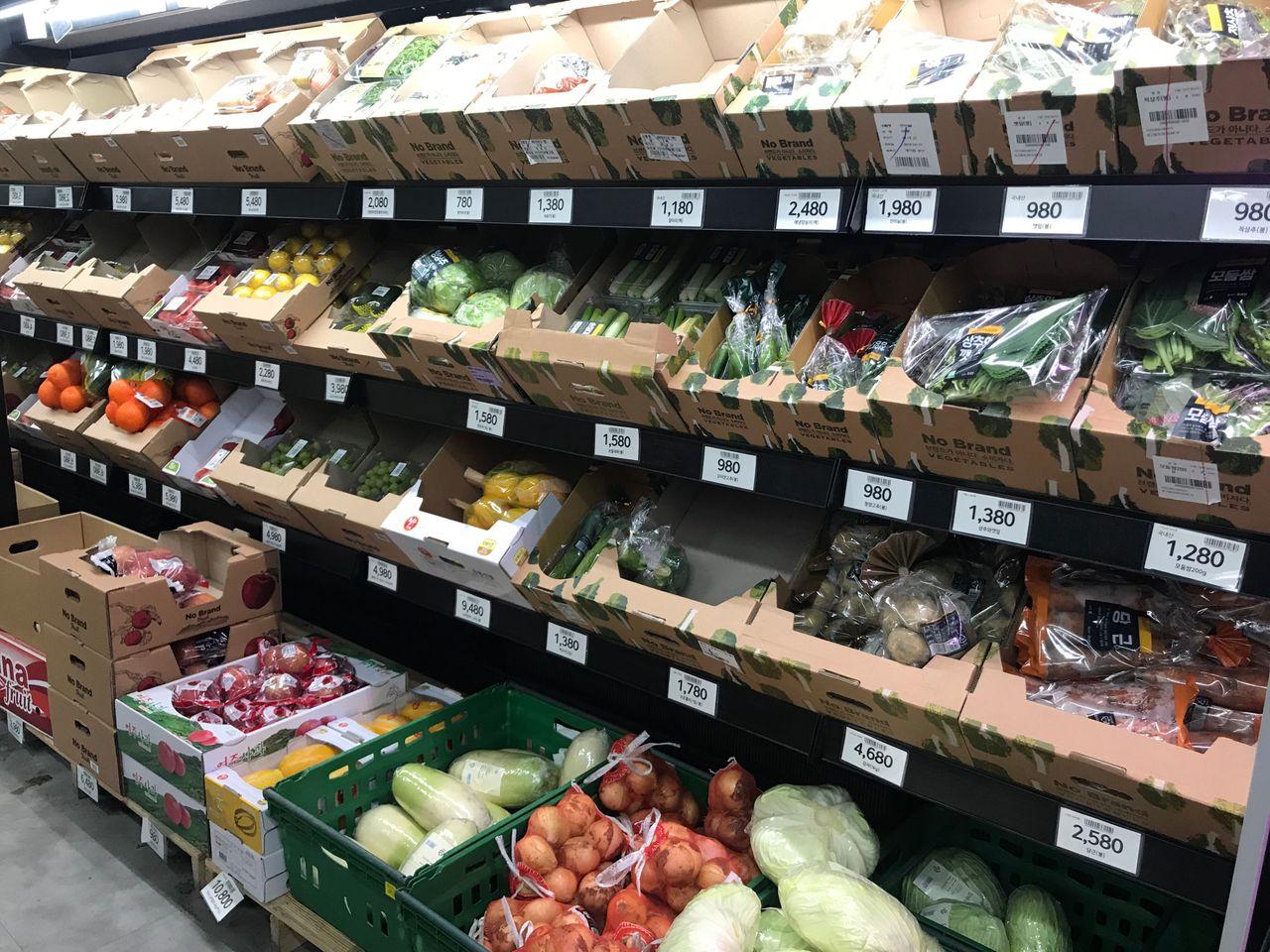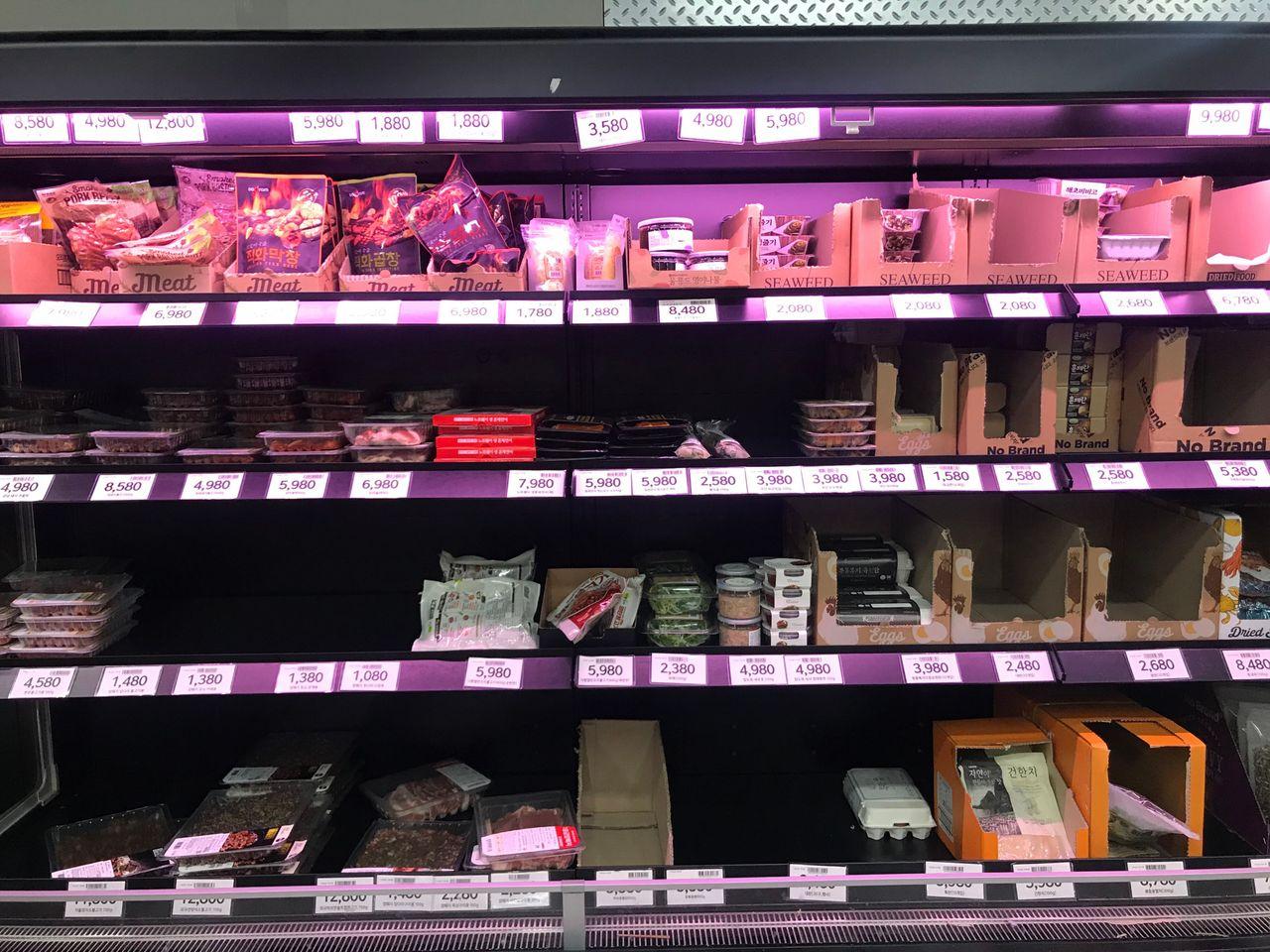 No Brand Fresh and Vegetables and Fruits District in Sinchon is not recommended visit, because it's not something you can bring back to your home country. Still people buy some good priced items from No Brand in Korea. Might be good for a visit.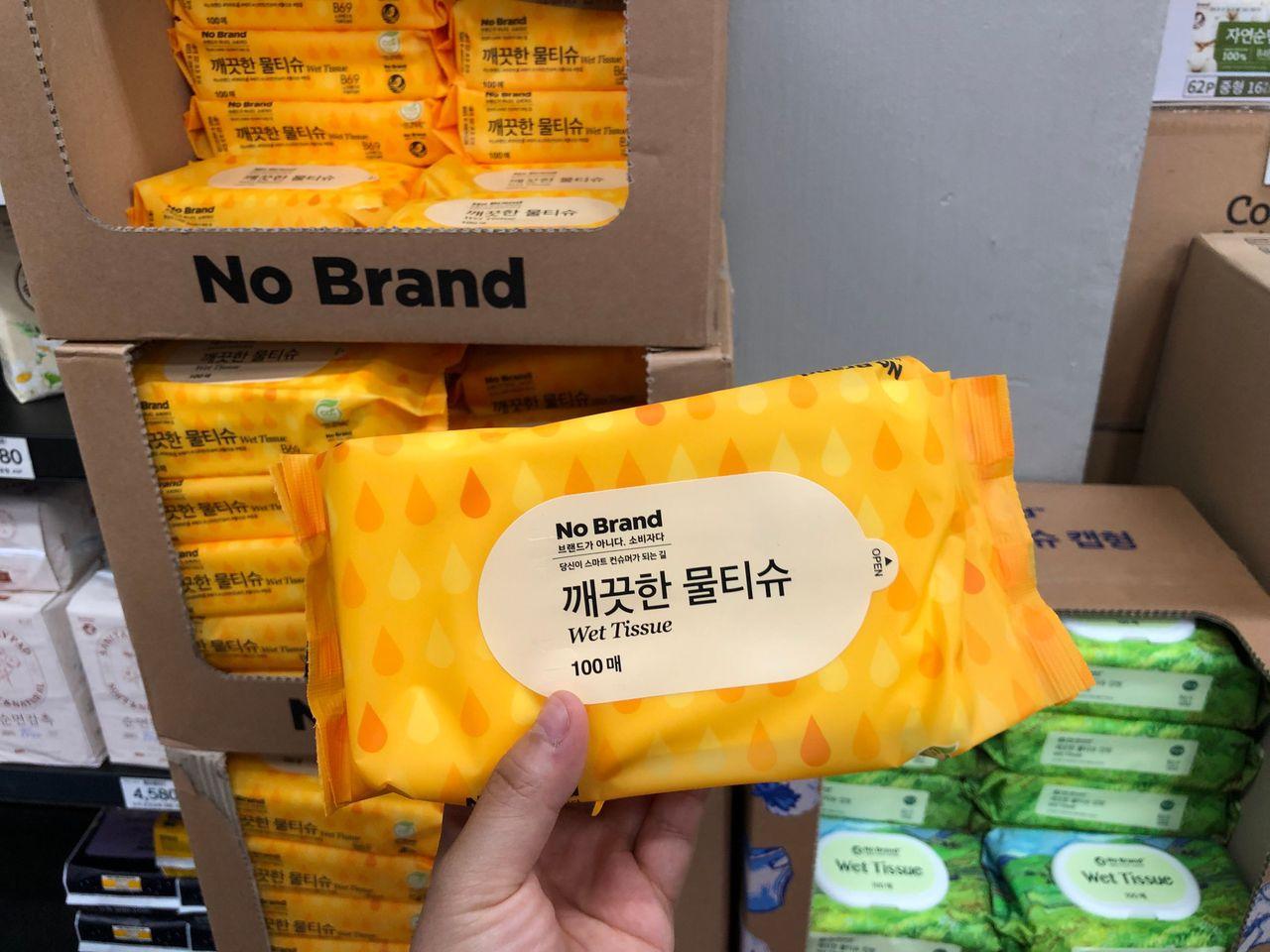 If you ask what the item with the best value, it is probably No Brand's own wet tissue. A large package of less than ₩ 1,000 is cheap and affordable.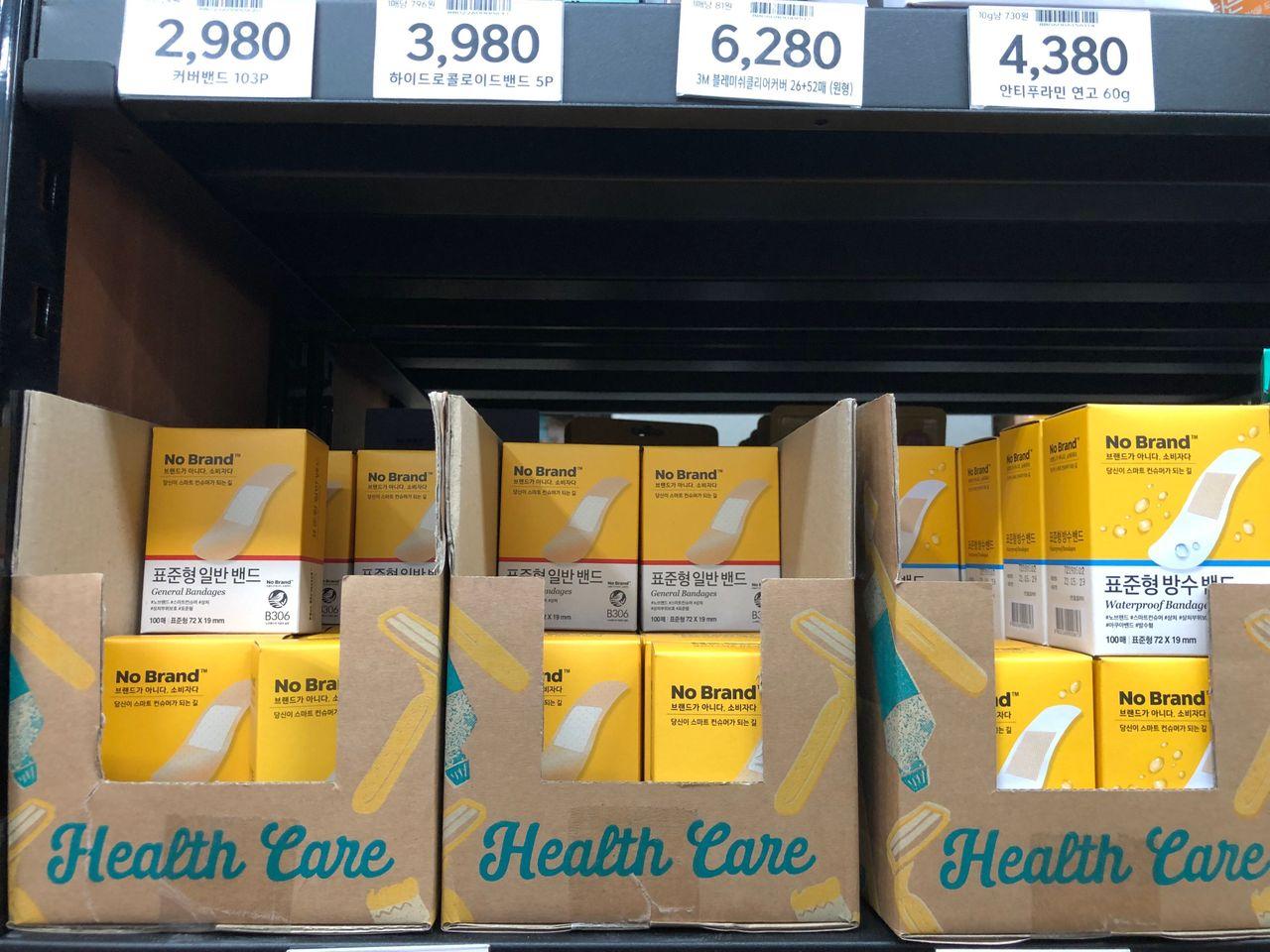 No Brand band aids are quite cost-effective.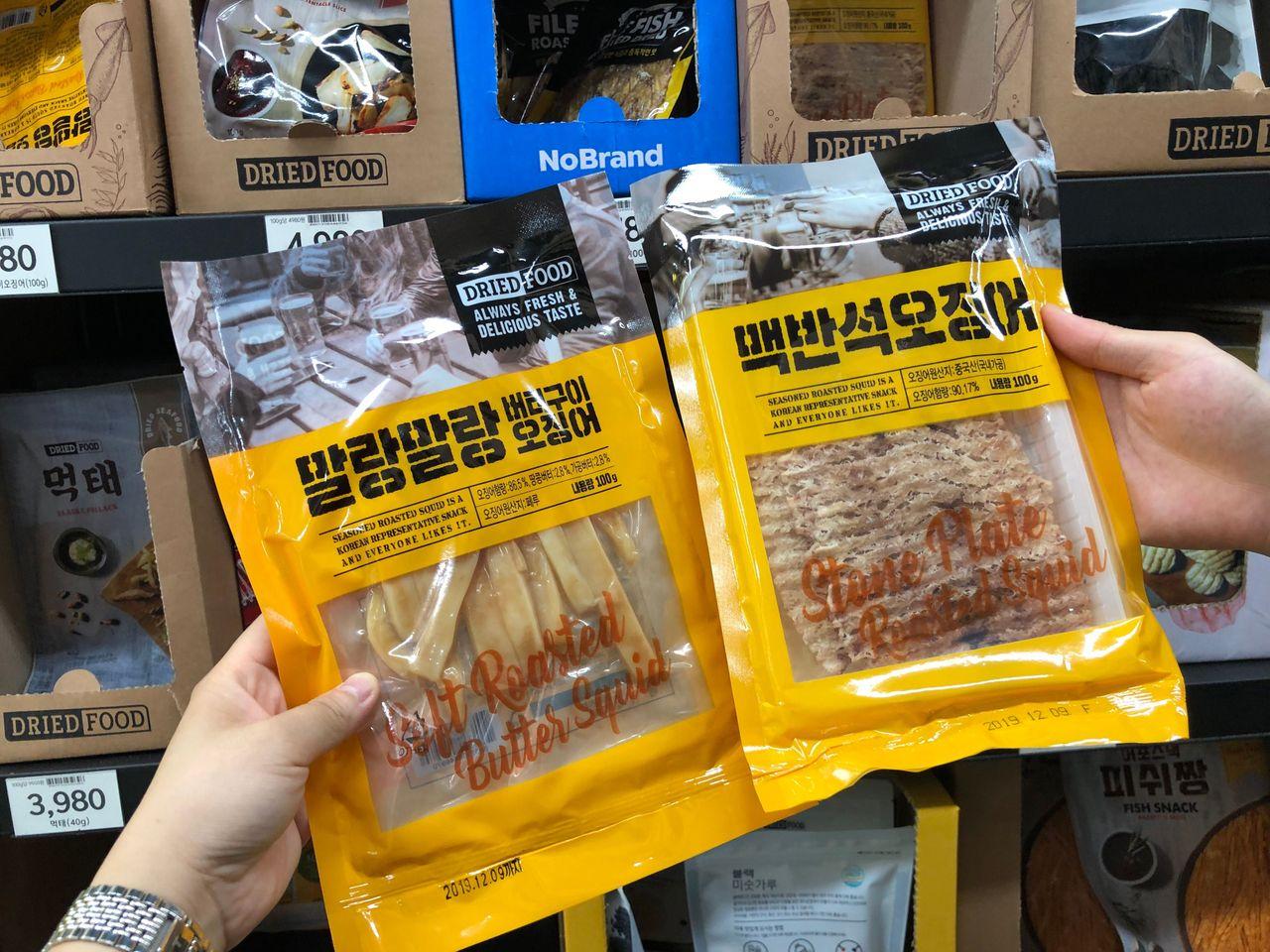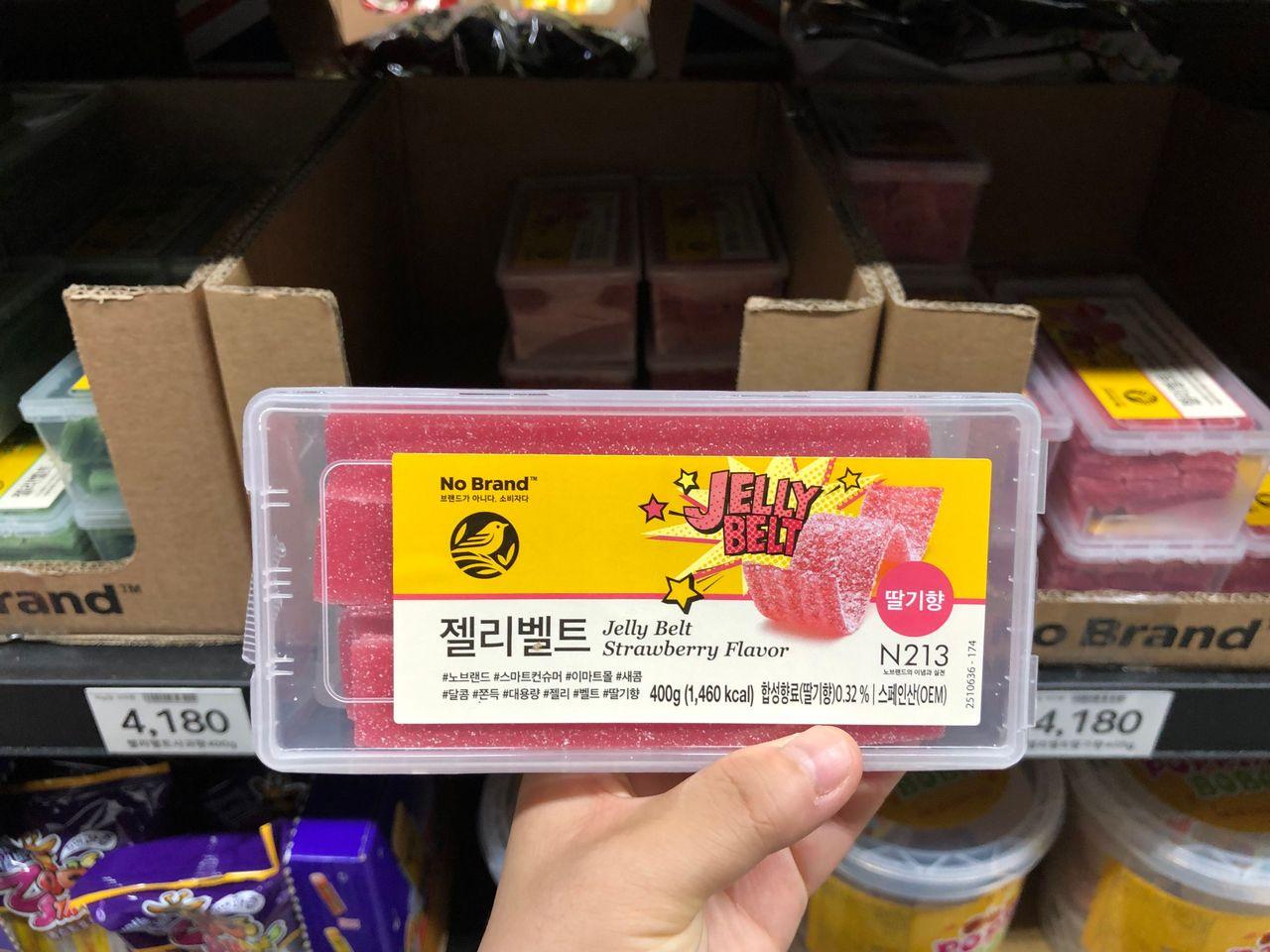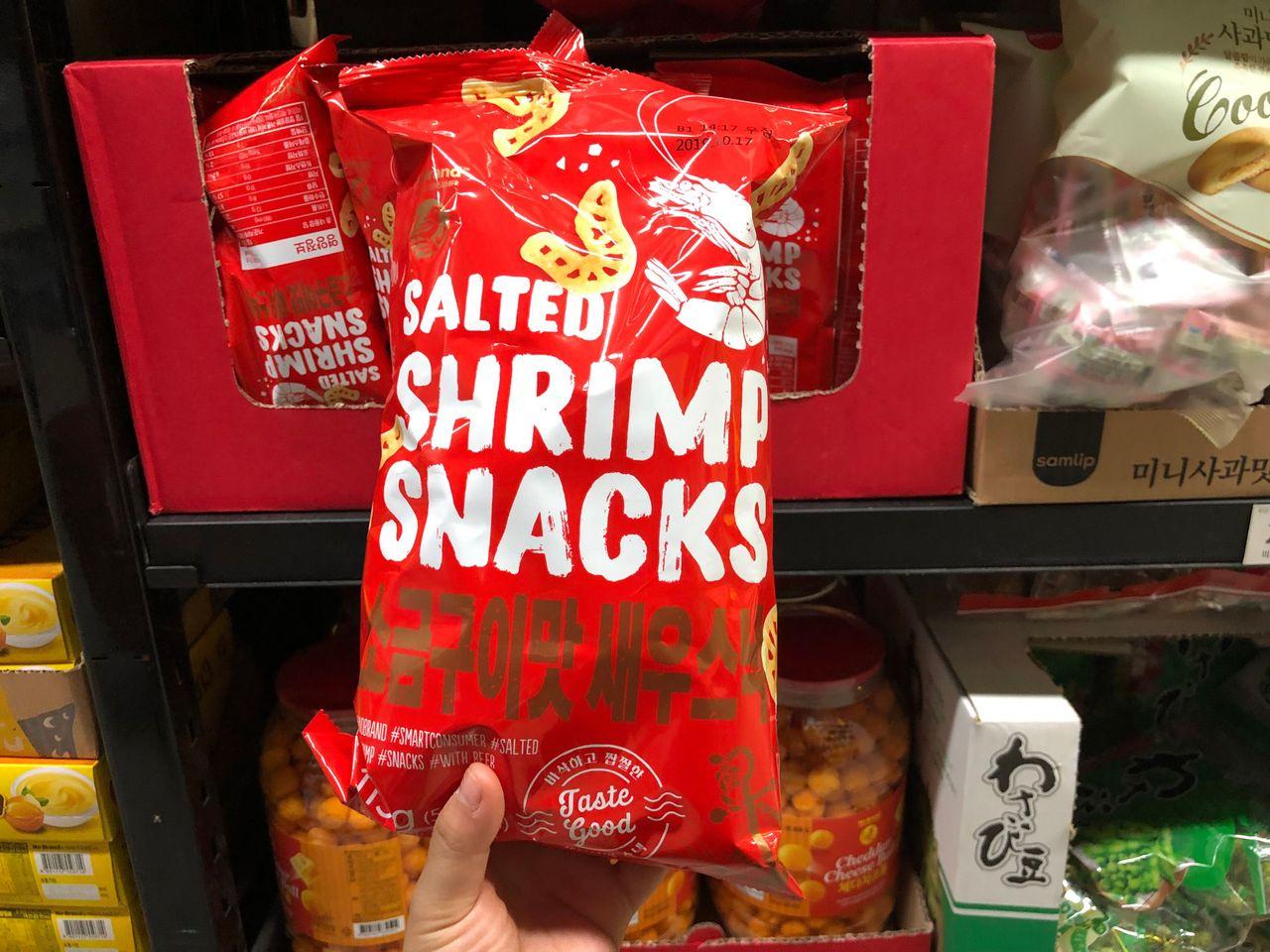 Moreover, these small desserts and biscuits series from No Brand are also inexplicably popular (Jelly Belt in Figure 2).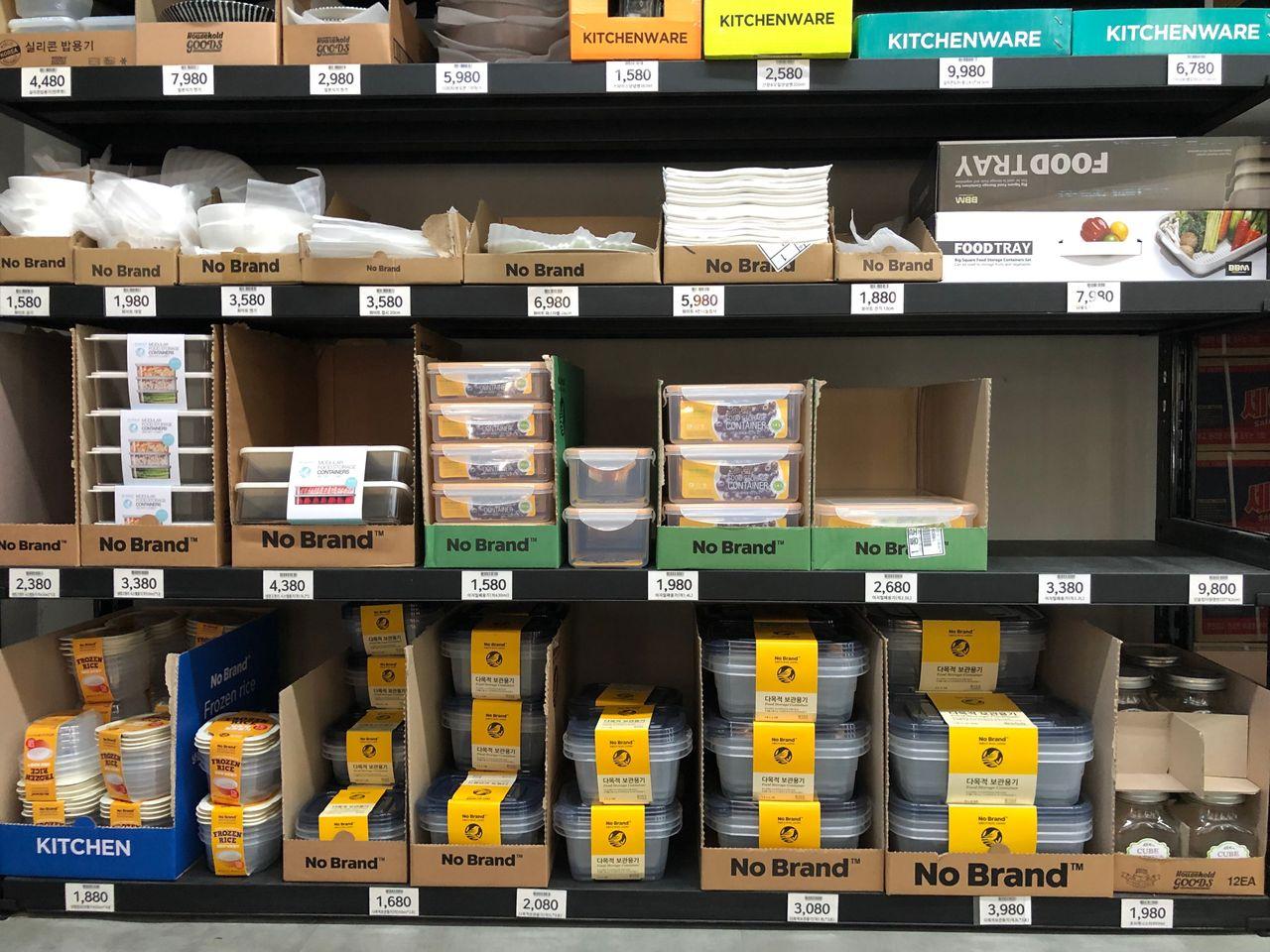 In addition, I also want to recommend the daily necessities that can be bought at No Brand. These crispers are not only cheap, but also have many types, good quality, and are cost-effective.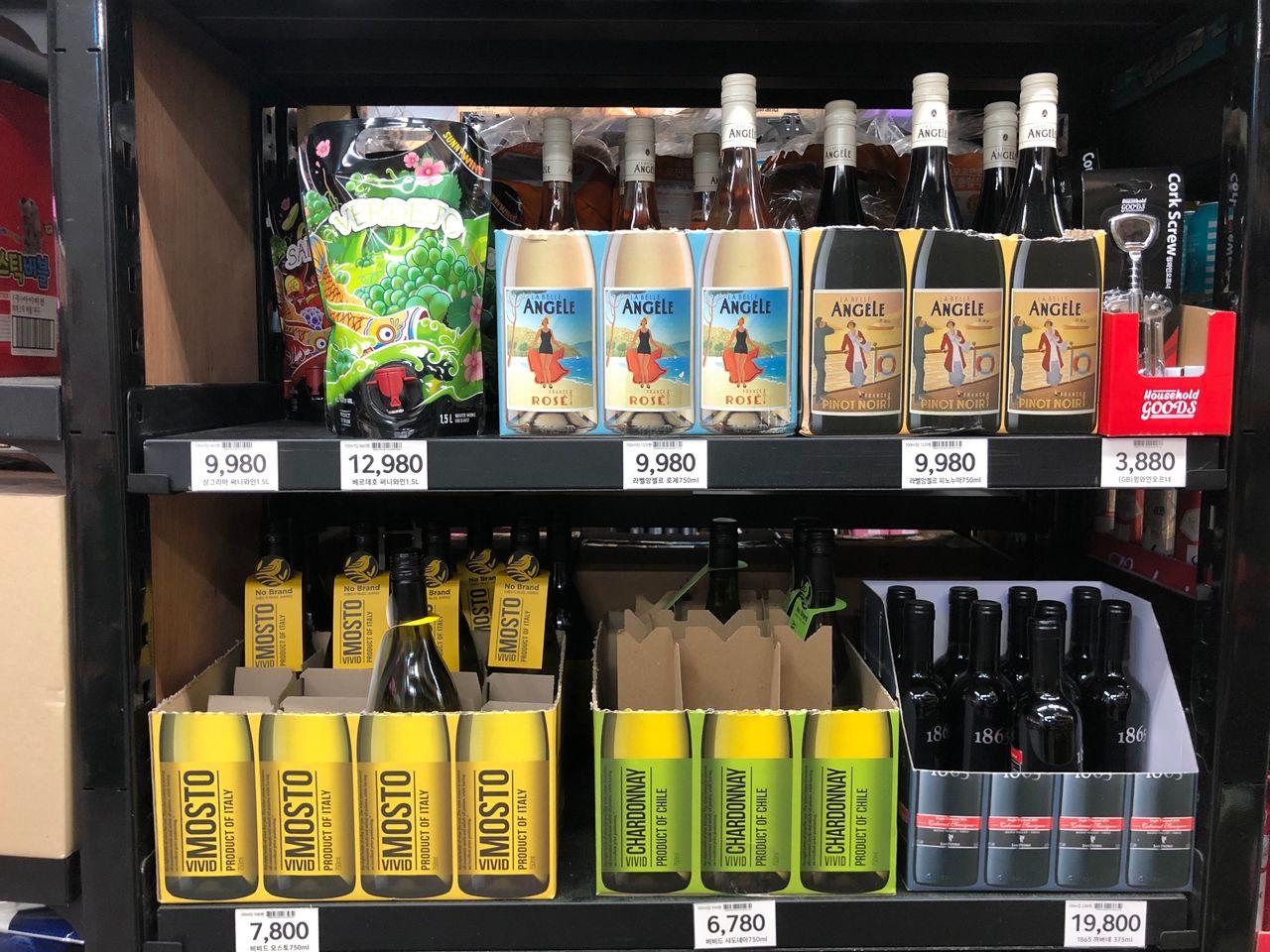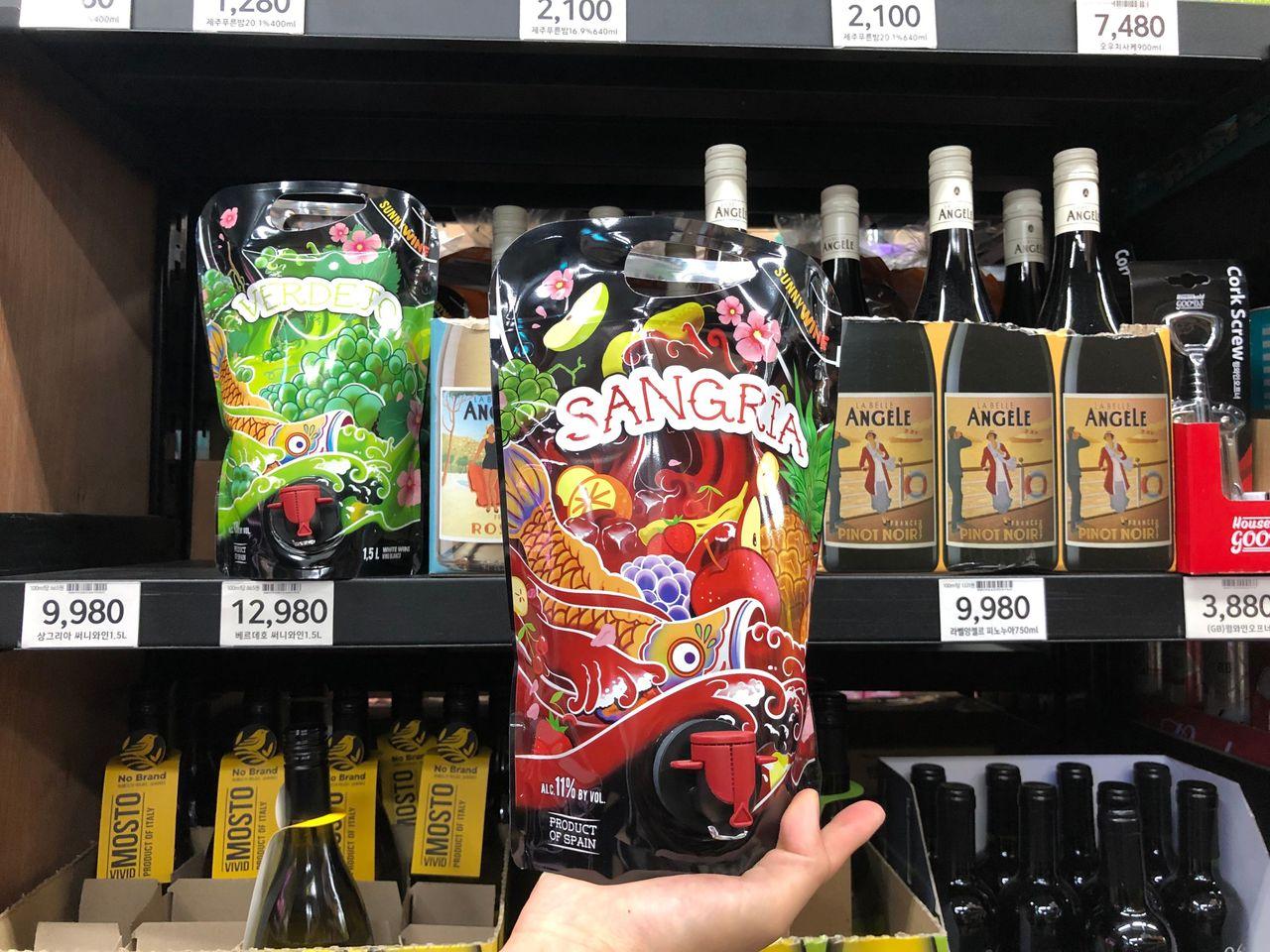 In addition, for alcohol, No Brand has a bag of red wine like the above picture. The packaging is light and cute. It is suitable for friends who want to get drunk during the day and do not want to be too flamboyant.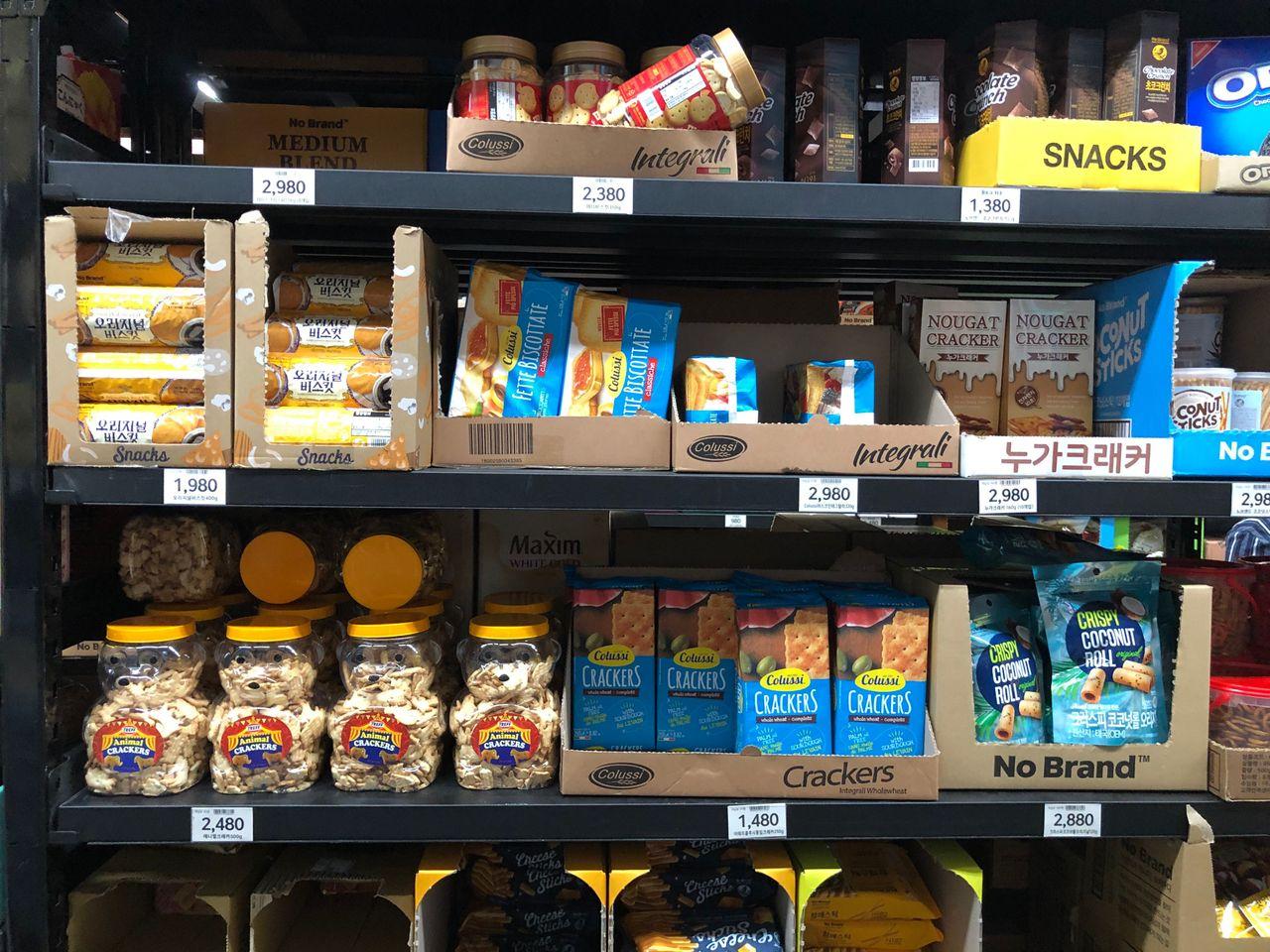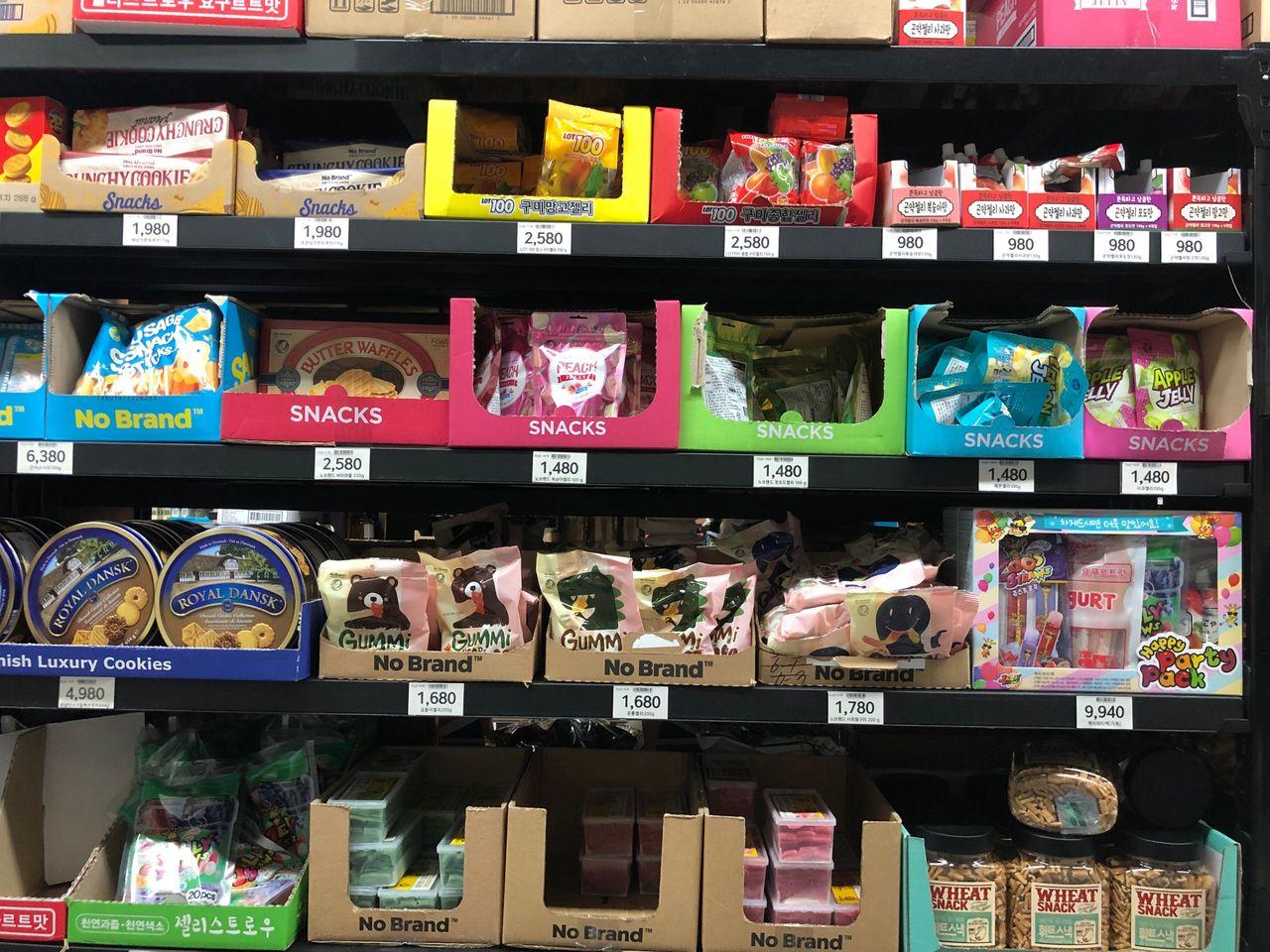 I have been to so many Korean supermarkets, and every time I visit No Brand, I am most amazed, because there are many types of biscuits and confectioneries that are not generally available in Lotte Mart, e-Mart and home plus. No Brand is the best.
Reading this, do you think next time you come to Korea to visit a supermarket, in addition to the three major supermarkets, you must come to No Brand to visit? The quality and packaging are also very good. Next time you visit near Sinchon, let's go to the No Brand Sinchon store.
---
This blog post is about No Brand Sinchon Store Visit. If you have questions about information not covered in the blog post, please email us at help@creatrip.com
---