N Seoul Tower Observatory Admission Ticket | Book N Seoul Tower Tickets
Visit one of Seoul's most popular tourist destinations and get an amazing view of the city at a discount!
When you hear the words 'Seoul Landmark', we assume that the first thing that comes to mind would be Namsan Seoul Tower! This is the best spot to get a beautiful view of Seoul. You can get tickets to the observatory at a discounted price here on Creatrip! Check out our YouTube video below to see all about N Seoul Tower before you go!
---
N Seoul Tower Observatory Admission Ticket
Namsan Cable Car Round-trip Tickets
---
Information
Address: 서울 용산구 남산공원길 105
105 Namsangongwon-gil, Yongsan-gu, Seoul
Hours: Mon - Thurs 12:00-22:00; Fri - Sun/National Holidays: 11:00-22:30; You can enter the observatory up to 30 minutes before closing.
---
Why We Recommend It
N Seoul Tower is a major landmark of Seoul and is recommended for first-time travelers to Seoul. N Seoul tower is also one of the best observatories that overlook Seoul.
It is open until very late in the evening and filled with people that want to enjoy the night view. There are many restaurants on the observatory floor so you can also enjoy a delicious meal while admiring the scenery.
Namsan has been a famous place for couples. It is a spot where couples promise to love each other forever and lock up their love at the tower. You can see promise love locks hung everywhere. If you have a partner that you want to celebrate your love with, take them to N Seoul Tower and lock away your love!!
---
Things to Keep In Mind
This product is for foreigners only.
The price for adults and children are the same.
Vouchers are issued within 1-2 business days after your reservation. You can check them on 'My Page' or on the email address you entered.
The voucher includes a QR code that can be exchanged for a physical ticket at the kiosk on-site(N Seoul Tower PLAZA 5F, Observatory Deck Entrance).
The issued voucher is valid until July 21th, 2024, and can be used once within the validity period, on both weekdays and weekends.
Please keep in mind that this ticket cannot be refunded once the voucher is sent out. Refunds are not possible even in the event of natural disasters or unforeseen circumstances.
In order to preserve the environment, vehicles from outside cannot enter Namsan since 2005. Please note that you cannot enter by car.
The Namsan Observatory Deck admission ticket does not include the Namsan cable car fee.
Please note that the cable car fee must be paid separately on-site.
Children under 24 months can enter for free if they bring supporting documents (certified copies, etc). A maximum of 1 infant is allowed for each adult.
For safety reasons, there may be restrictions on the use of some facilities when the weather conditions are bad or safety checks are required.
---
How To Reserve

Reserve your ticket on Creatrip's website

Reserve Here



Step 2


Please fill out the required information and complete the payment.

Your reservation will be confirmed immediately via email and on My Page.




Step 3


You will receive a voucher to the email that you entered when making a reservation. The voucher includes a QR code. Please redeem the ticket at the on-site kiosk (N Seoul Tower PLAZA 5F, Observatory Deck Entrance).




Step 4


Scan the barcode on the ticket at the self-check-in machine at the entrance to the observatory. Board the elevator to the observatory floor and enjoy!


---
Price
| | | |
| --- | --- | --- |
| | Original Price | Creatrip Discount Price |
| Adults (Ages 13+) | | 13,500 KRW |
---
Our Visit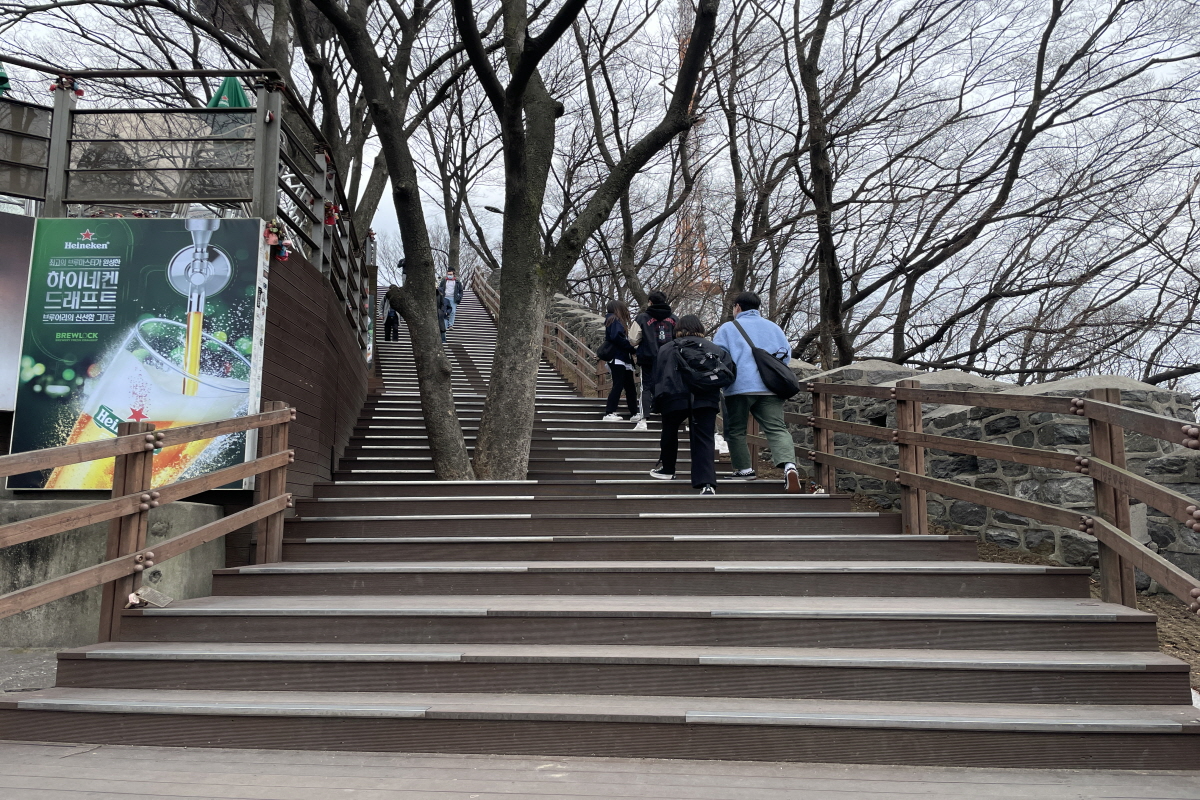 There are several ways to get to N Seoul Tower.
In the spring, many people walk up the Namsan Dulle-gil for a mini hike up. However, you can either take the Namsan circular bus or take the cable car up the mountain. When we visited, we decided that we wanted to go up via the cable car. If you go up via the cable car, you will get dropped off at these stairs. From here, you can go up these stairs and you will see the octagonal pavilion of N Seoul Tower.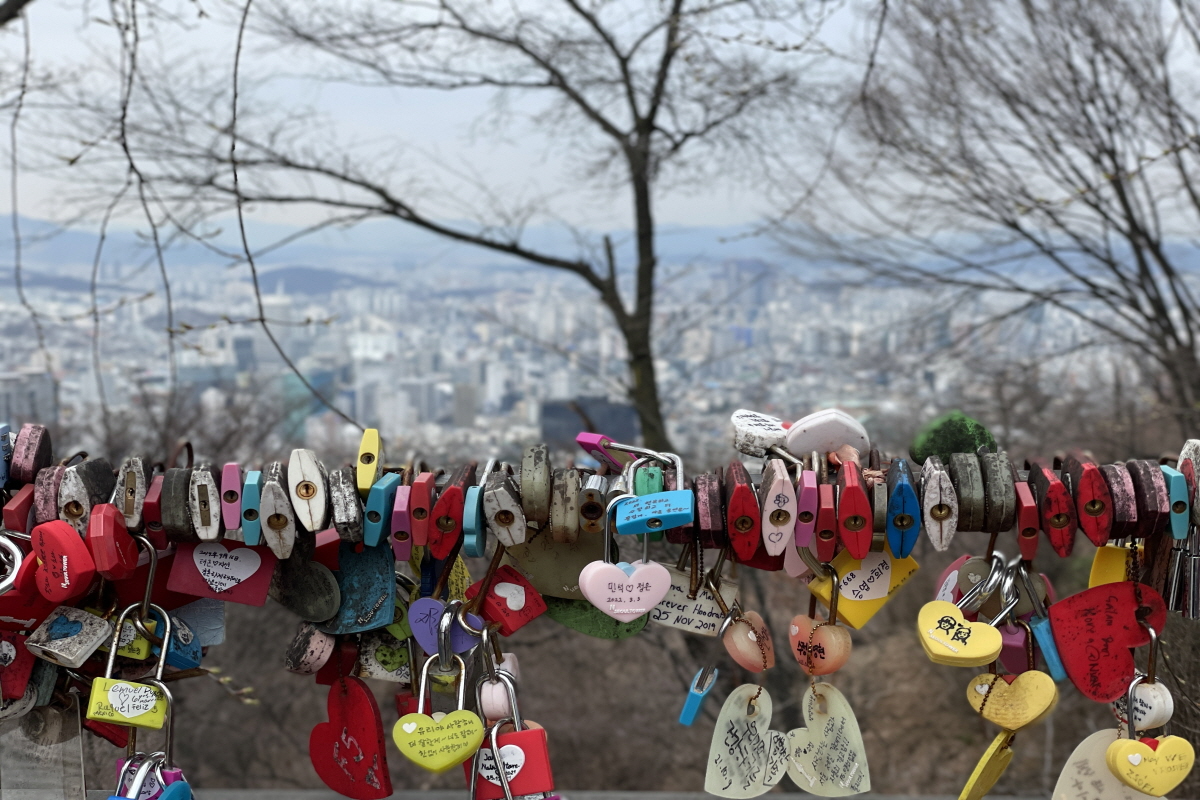 Namsan has been known as a place where if couples go, their love will last for over 100 years. Therefore, it has become a tradition for many couples to come here and hang love locks as a way to hope for eternal love.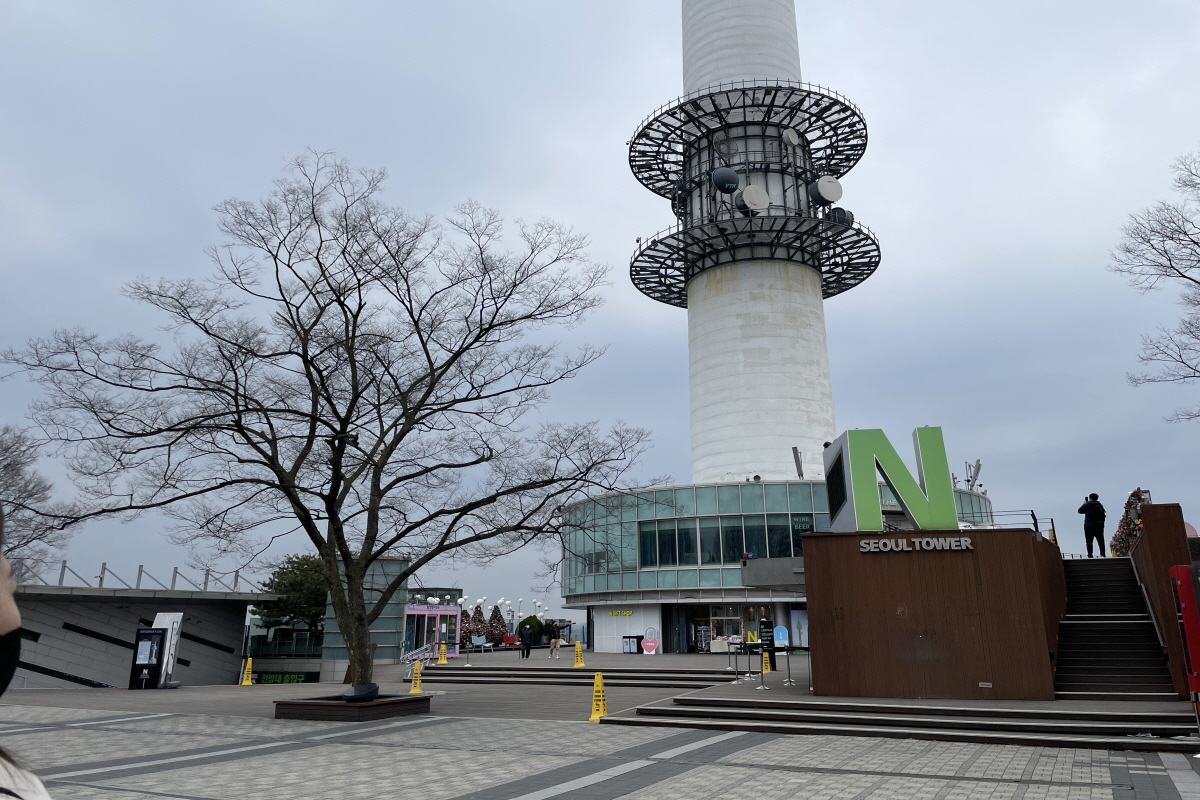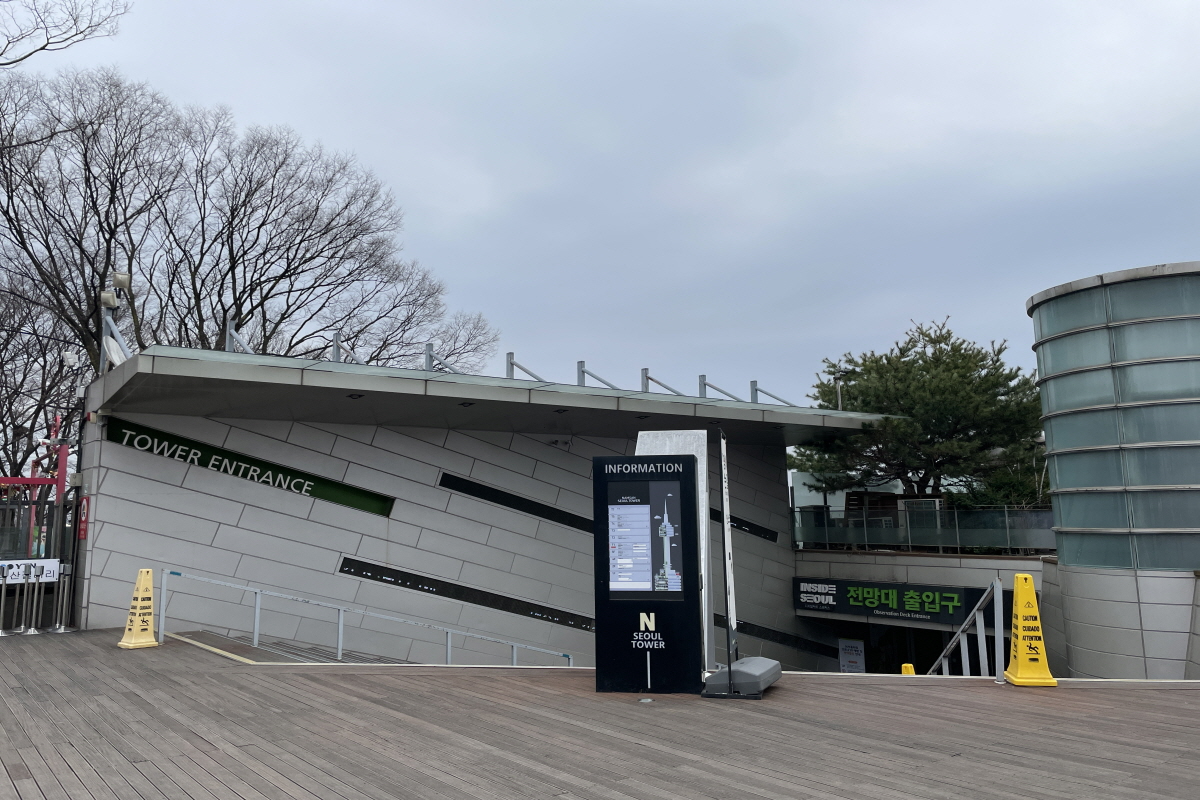 Head up the stairs and you will arrive at the plaza in front of N Seoul Tower. To get to the observatory, go down the stairs to the 'observation deck entrance'.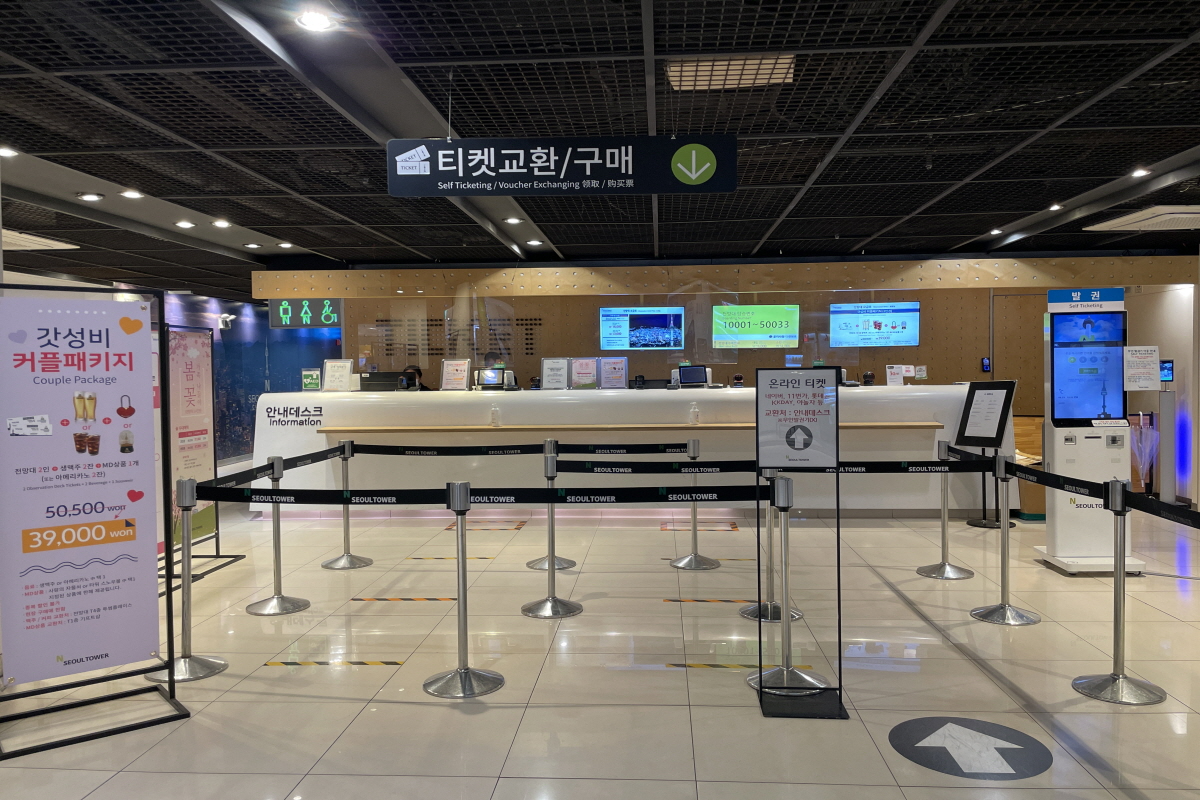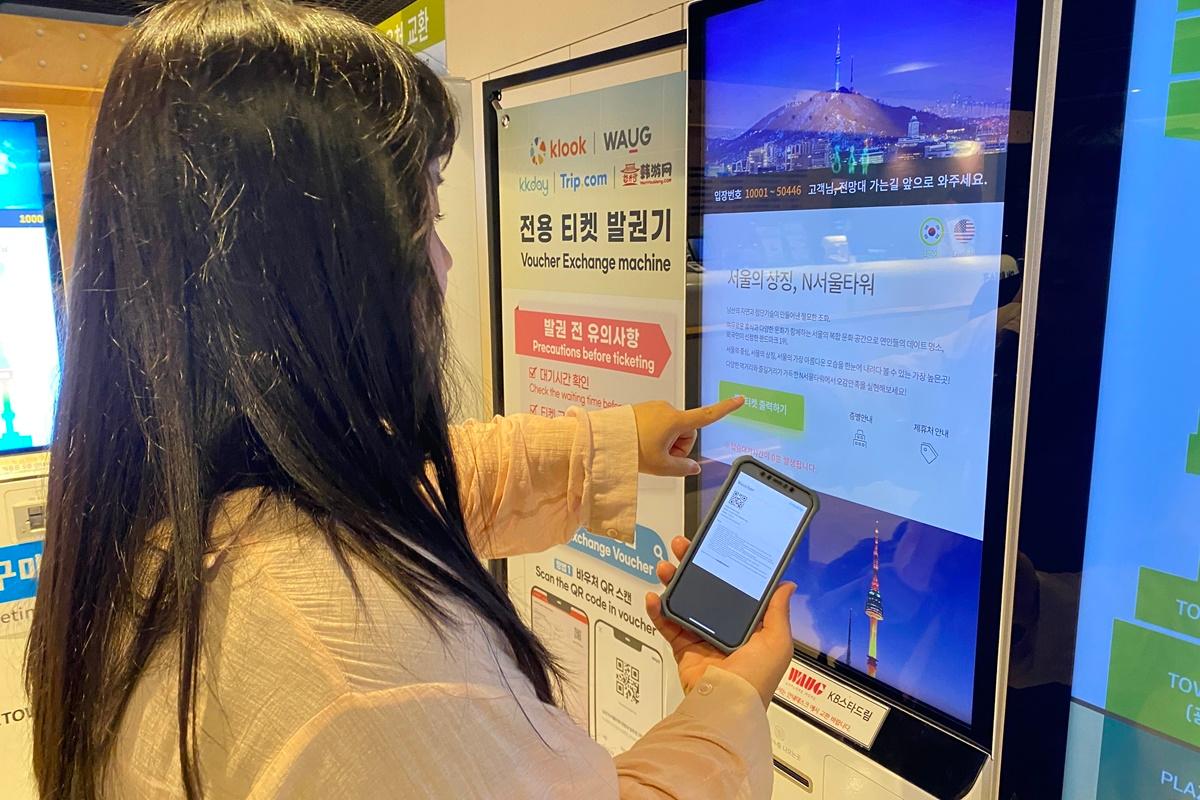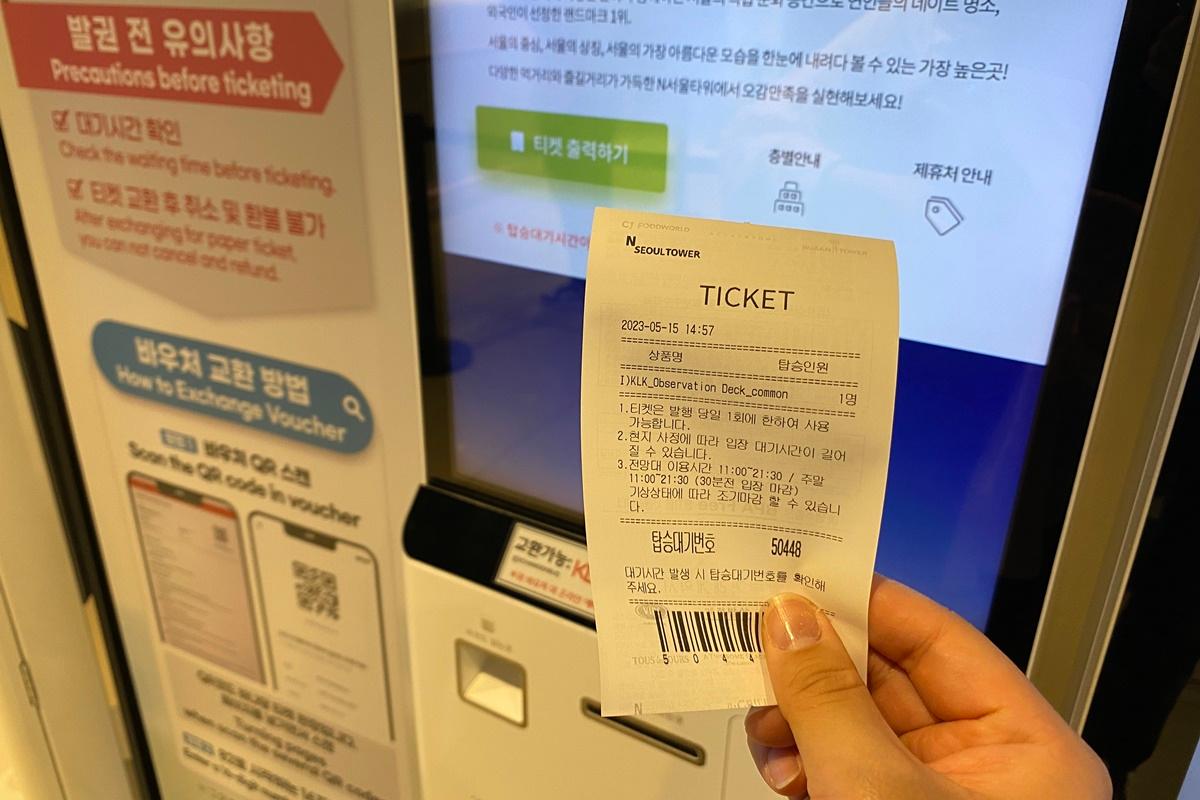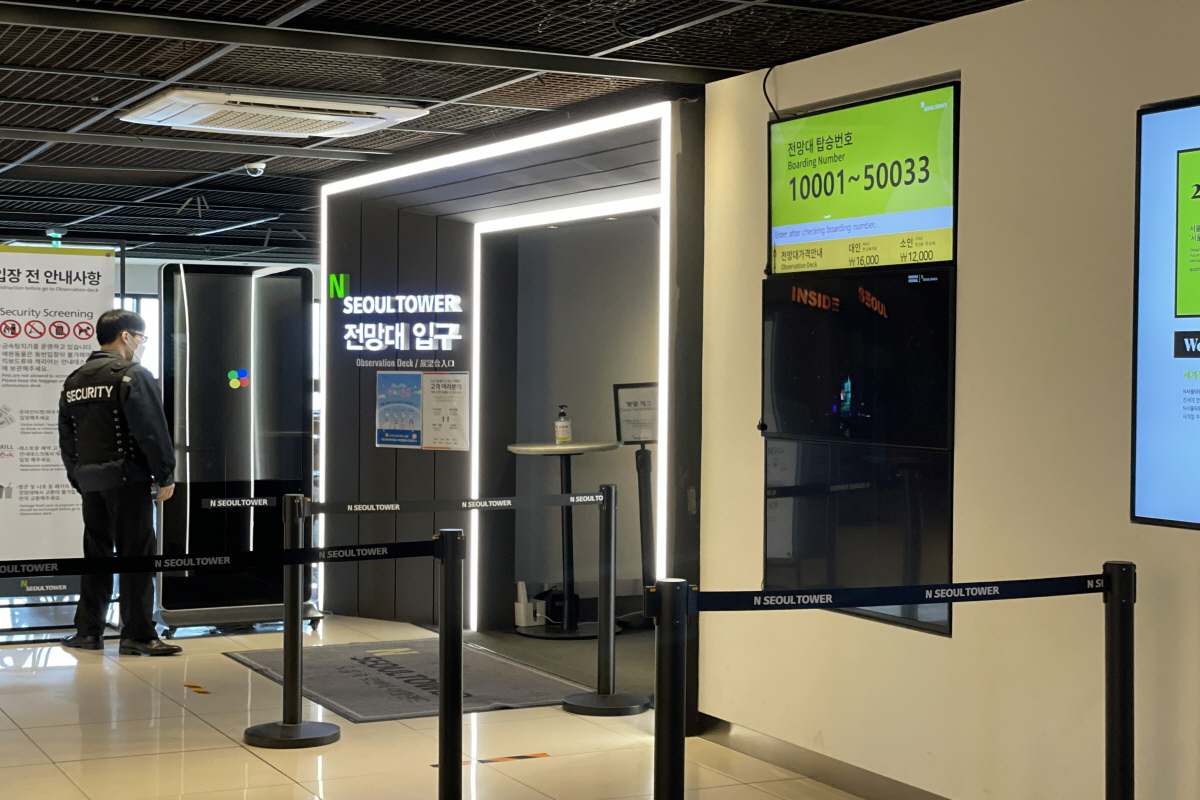 Now you can finally head up to the observation deck!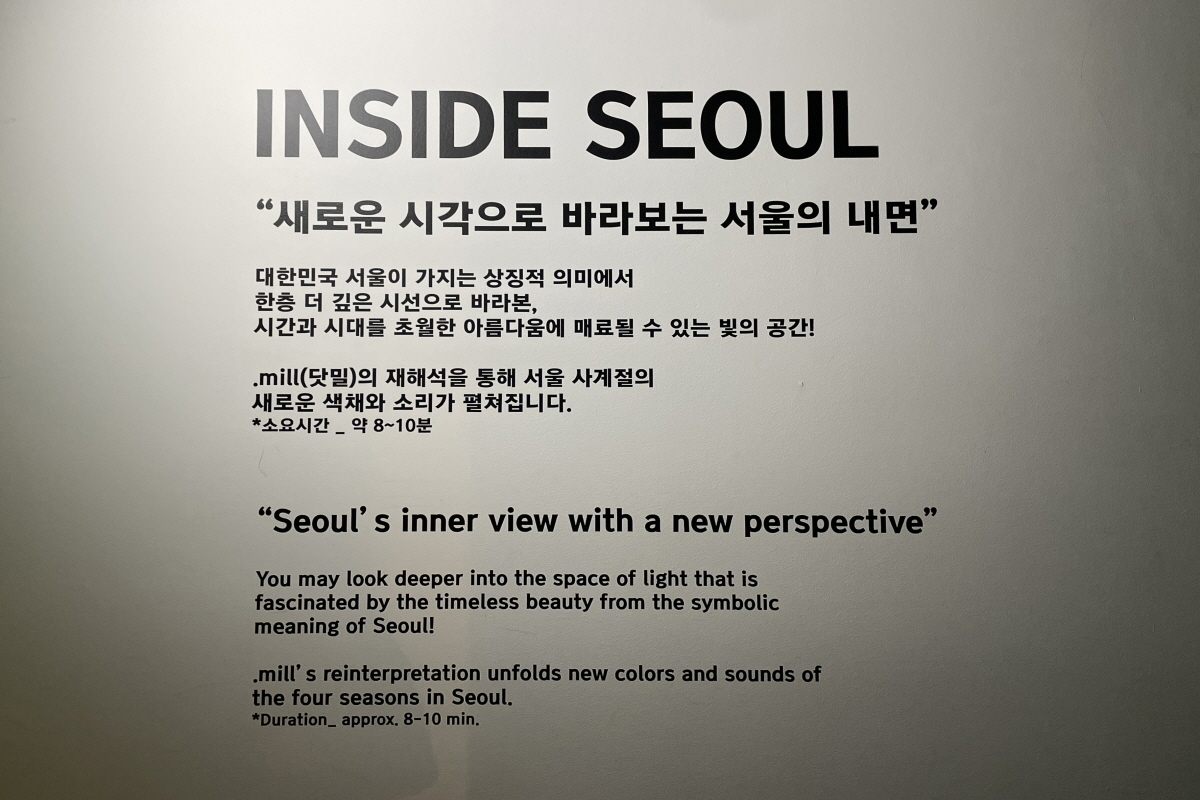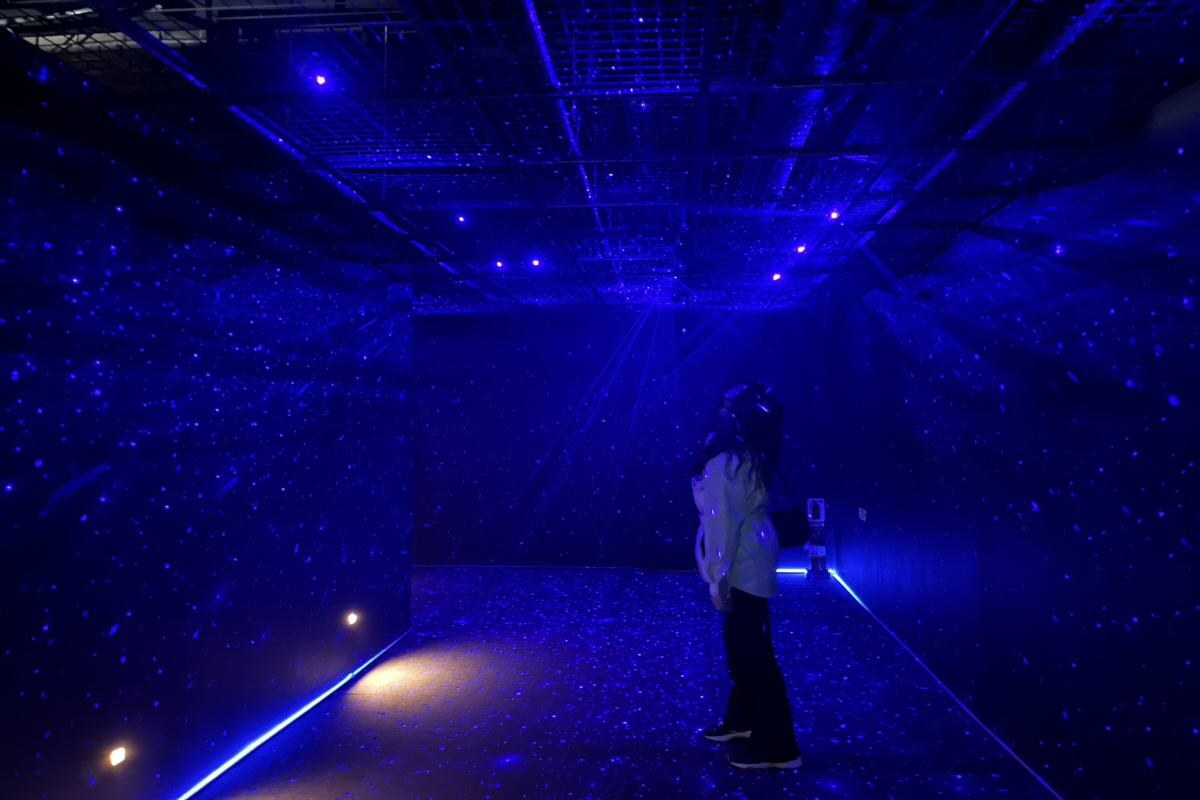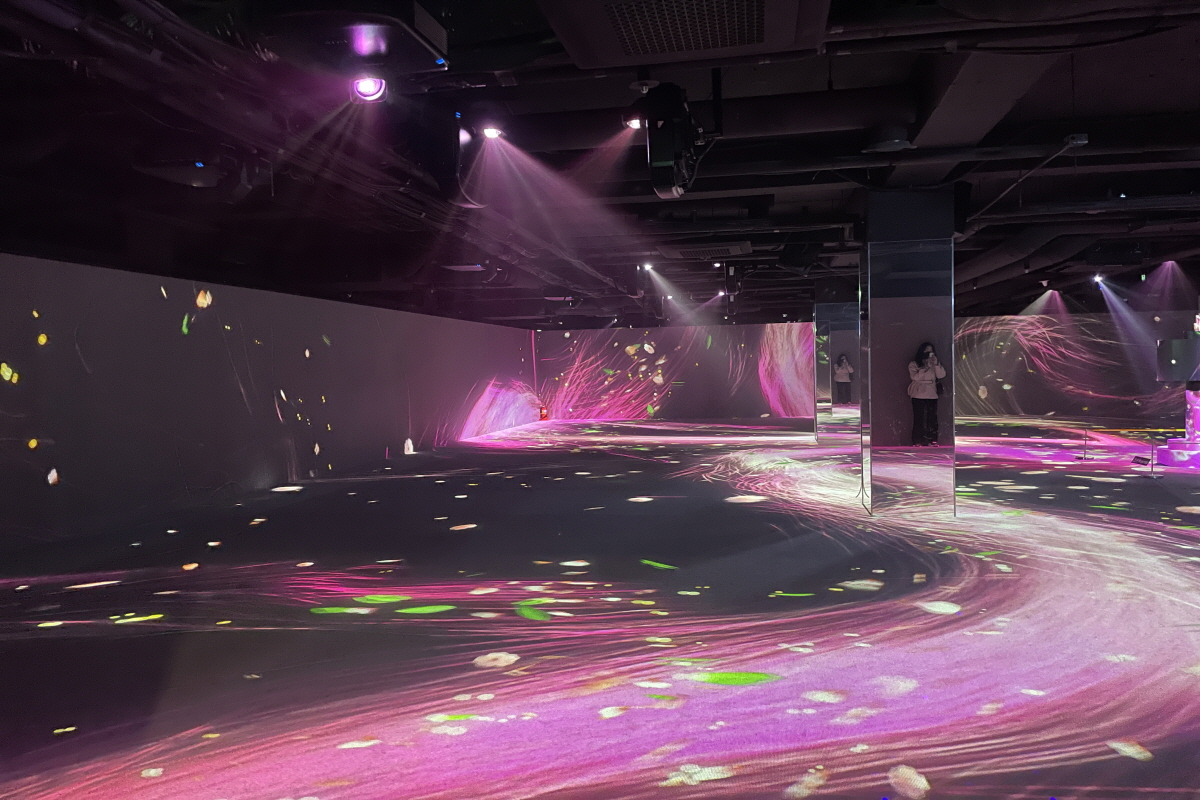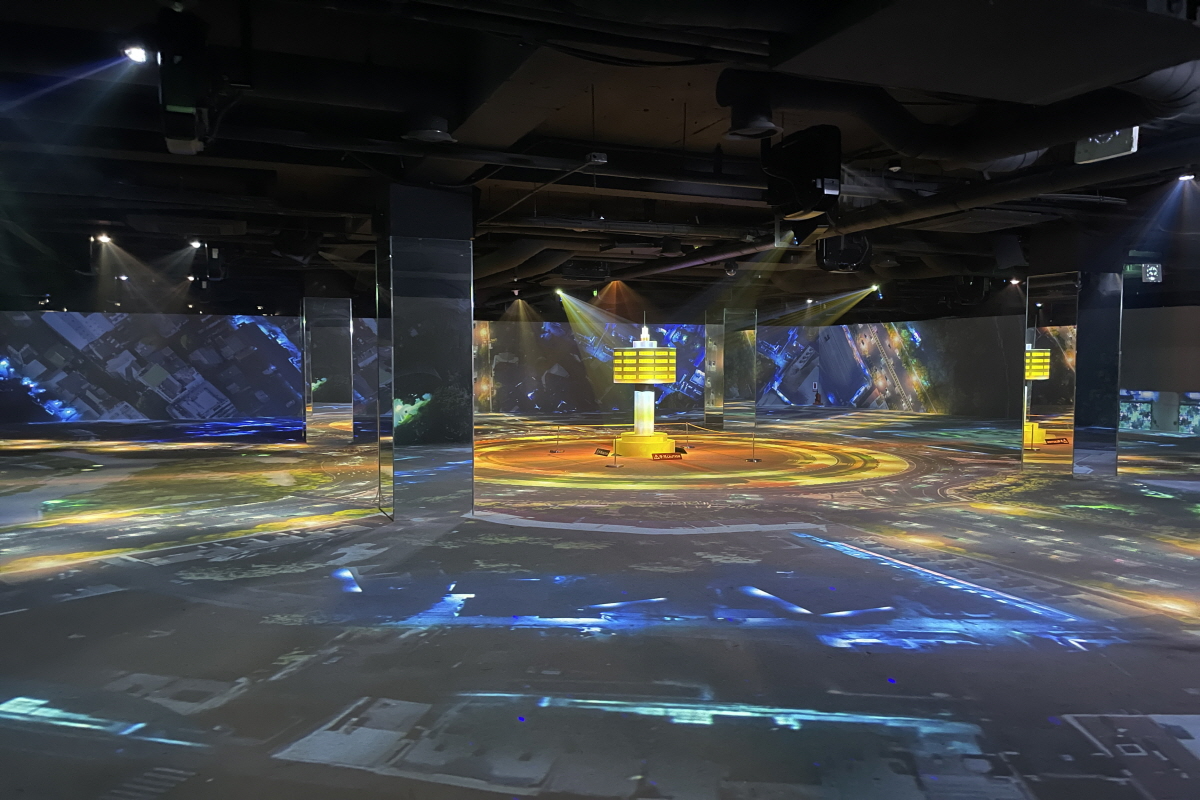 There is a media art exhibition that you can enjoy before you board the elevator that is provided by N Seoul Tower. The theme of the exhibition was 'Inside Seoul' and this exhibition expresses the four seasons, past, present, and the future of Seoul!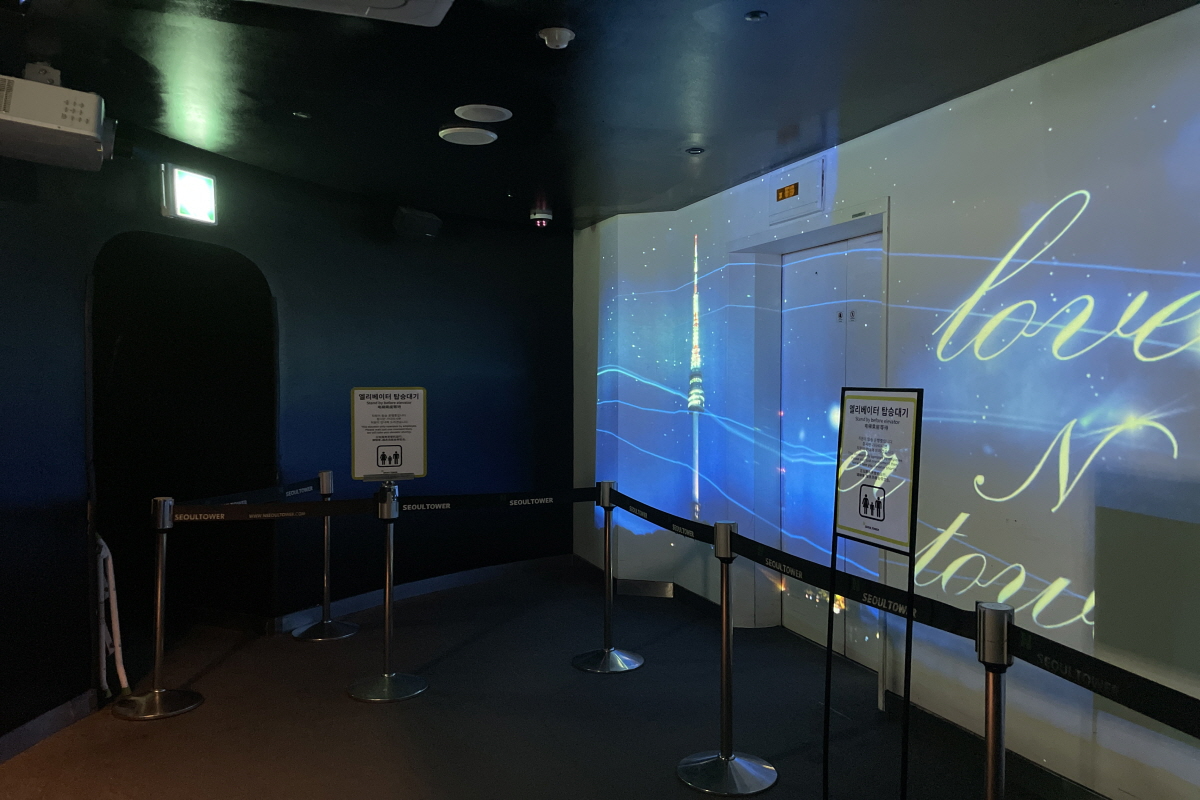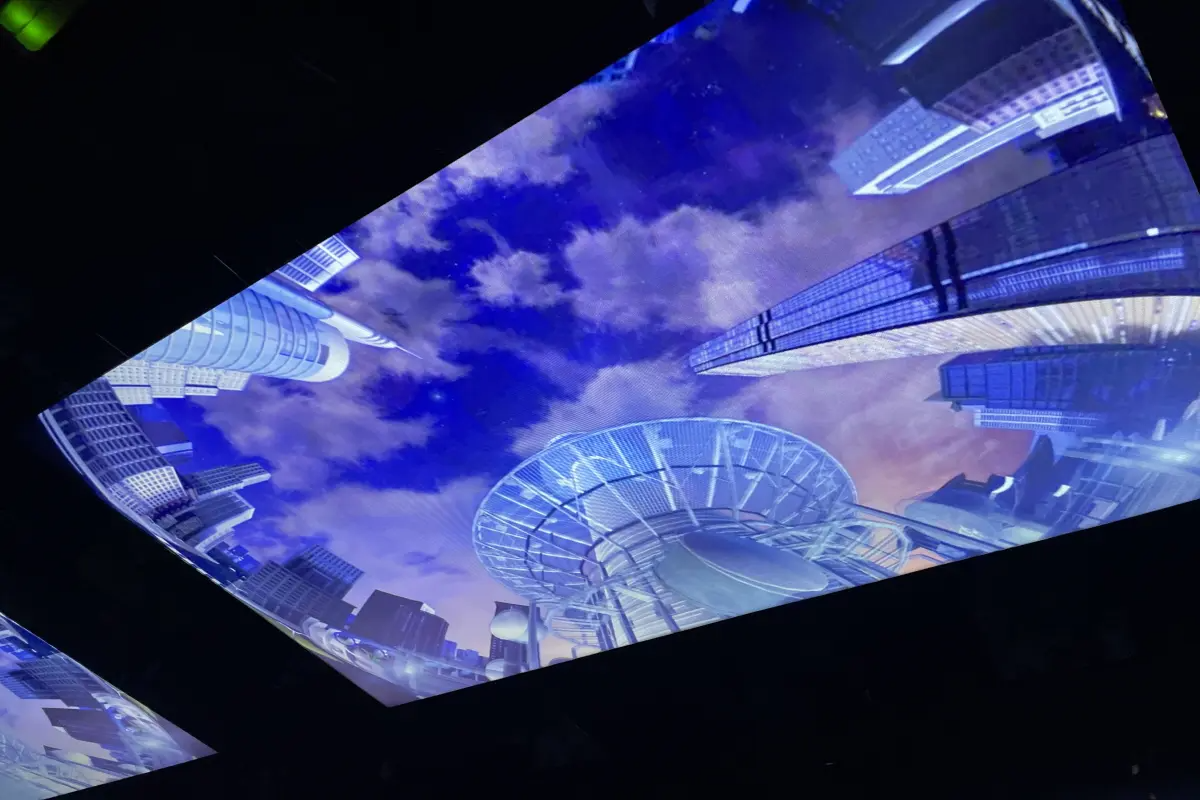 After looking at the exhibitions for a little, we got on the elevator. The elevator was very fast! It took around 30 seconds to get to the observatory.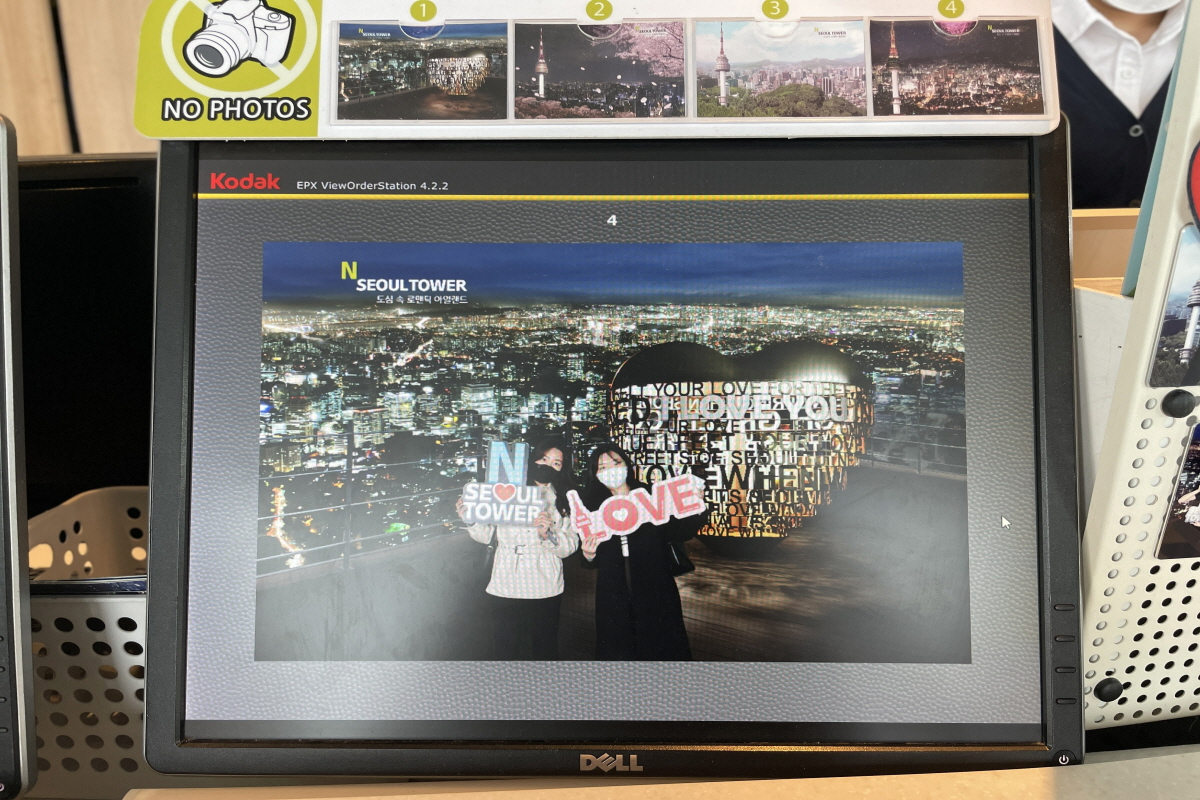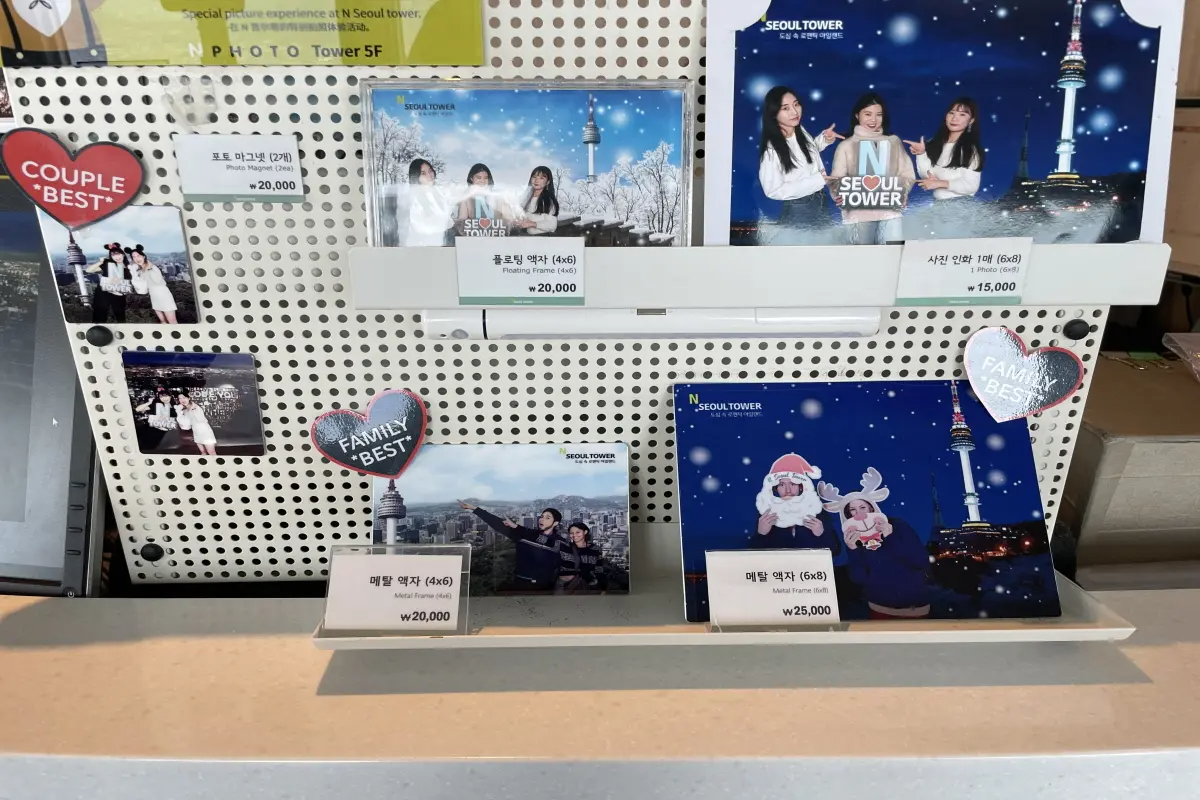 When you arrive at the observatory, you will be shown the photo you took at the entrance. If you want, you can print the photos or make them into magnets or put them in frames!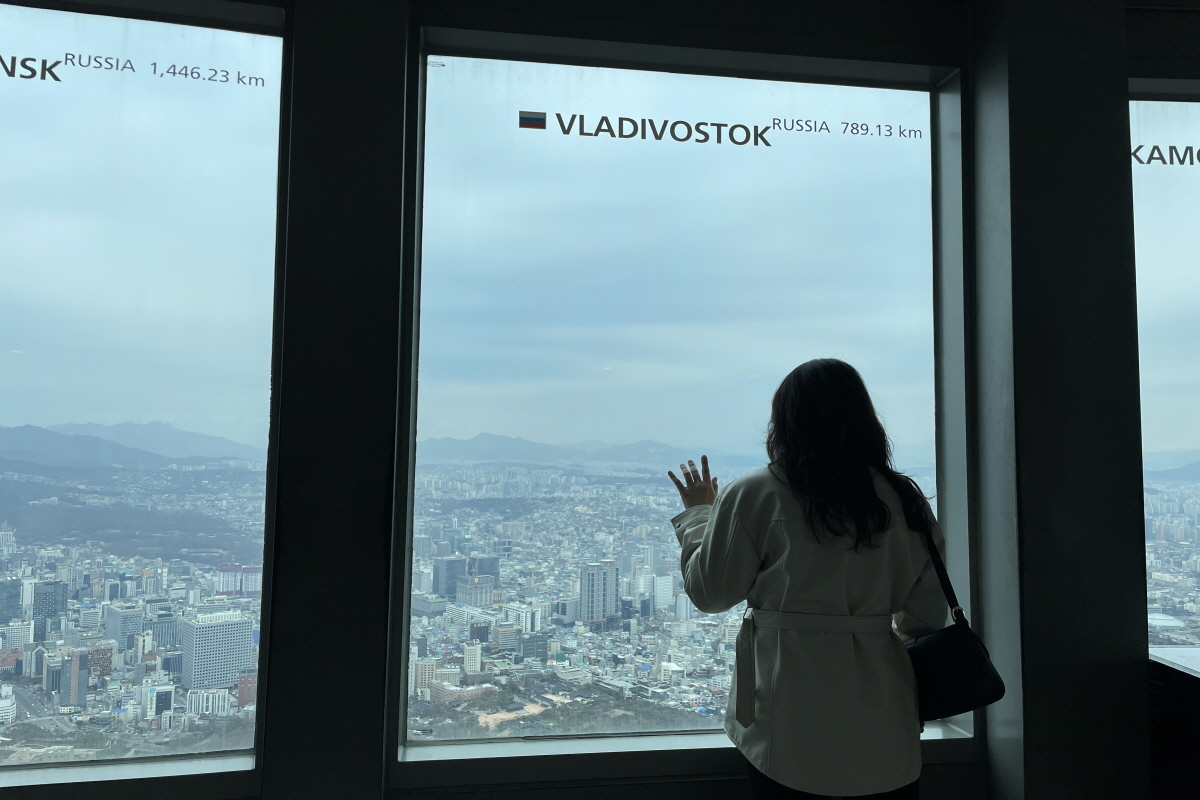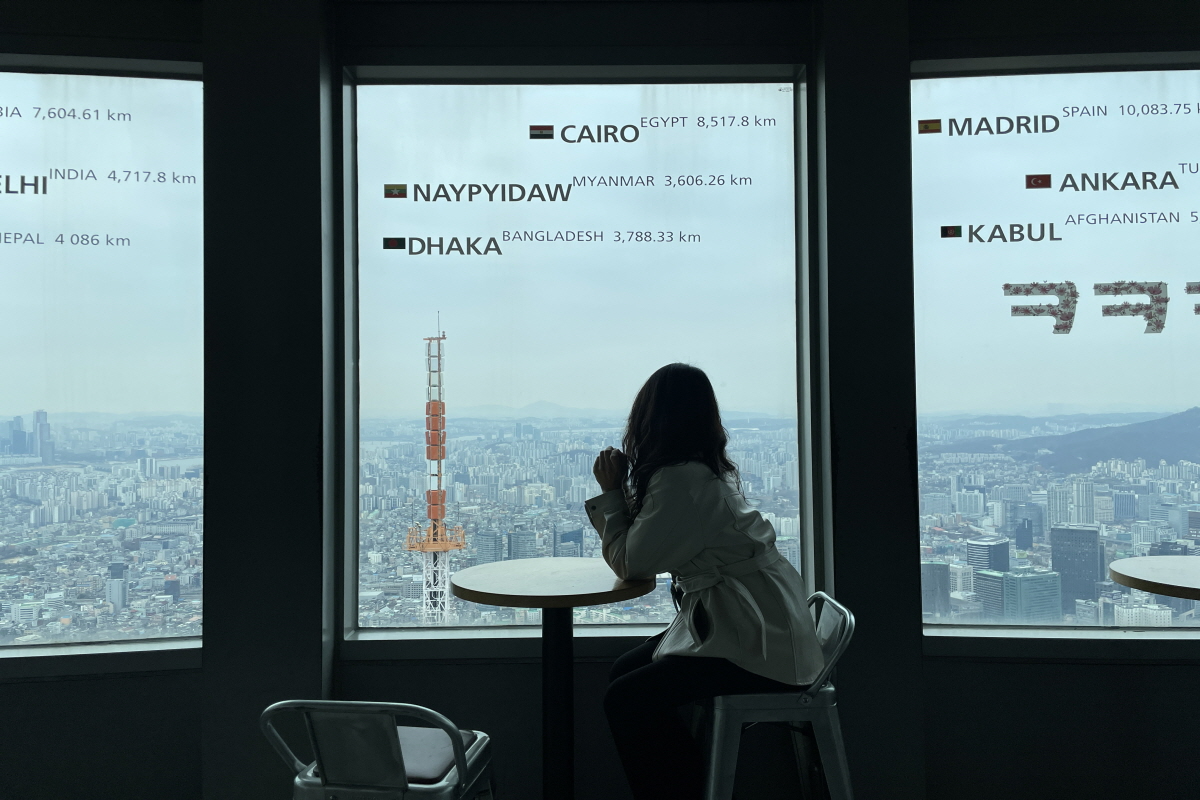 The observatory during the day is fun to explore, we tried to look at all the buildings one by one from above. This is a great spot for glamorous photos if you are looking to spice up your Instagram feed.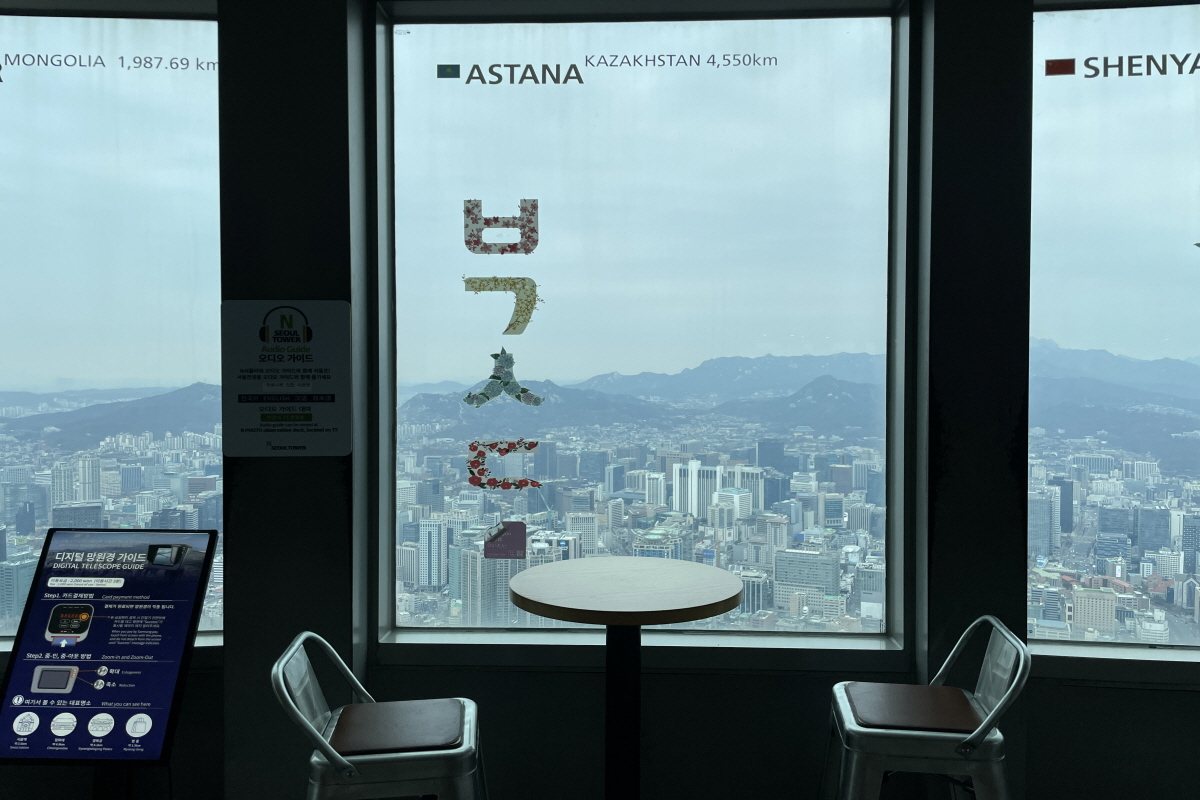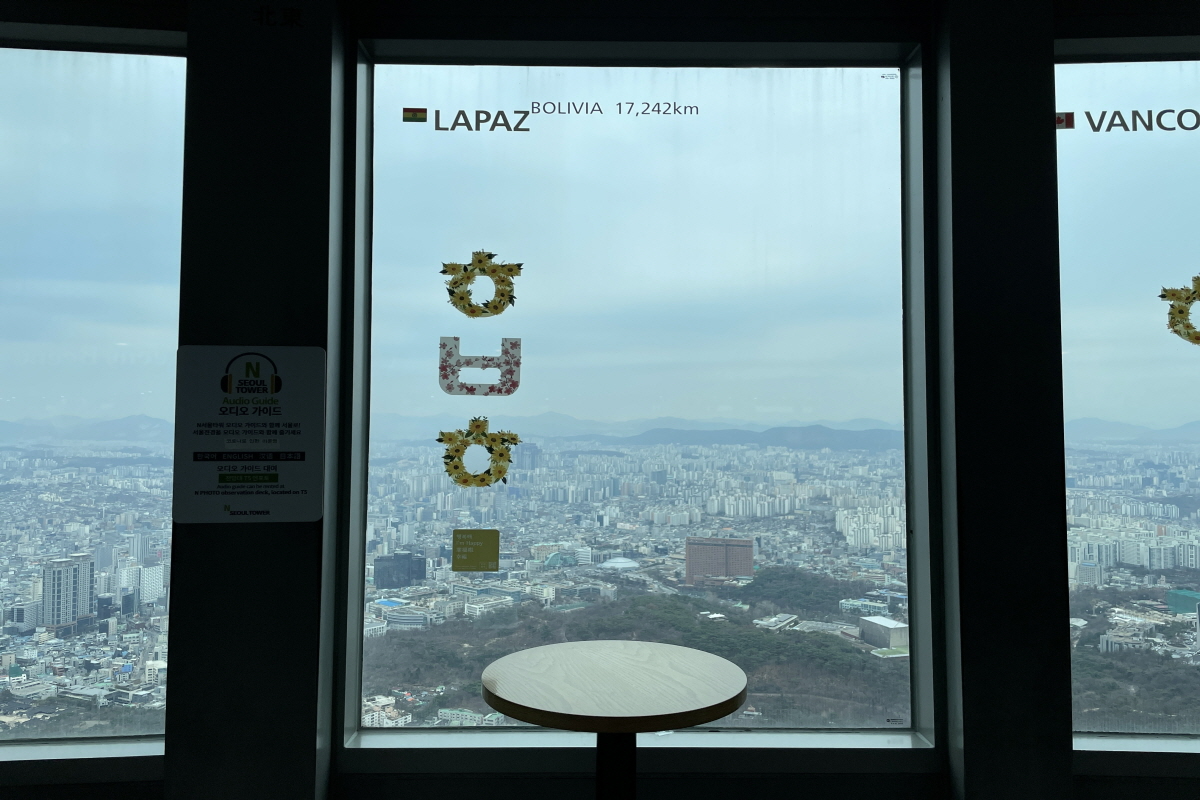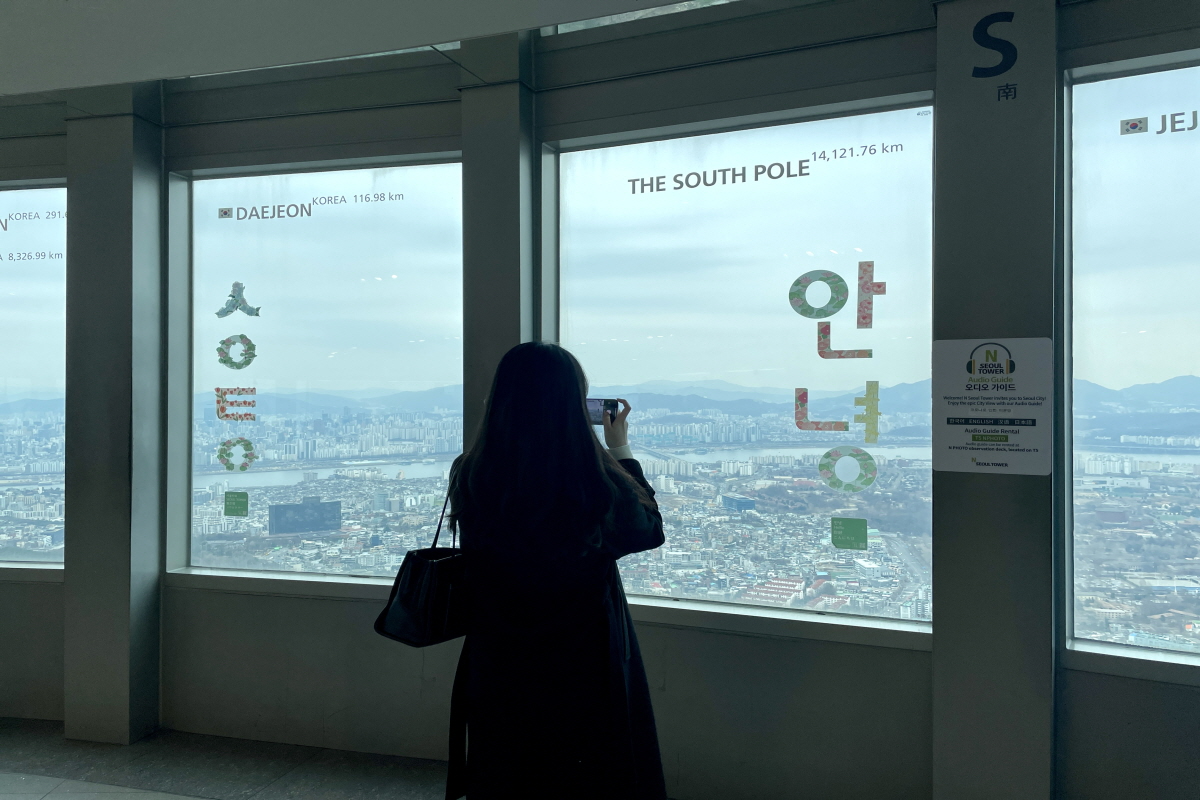 There are Korean phrases that are written on the windows using just the first letters! This is a great time to brush up on your Korean skills. Can you figure out what some of these are saying? We will help you out with the first one, which has ㅂ(b)ㄱ(g)ㅅ(s)ㄷ(d) which stands for "bogoshipda". Do you know what it means? If you guessed 'I miss you' you are correct!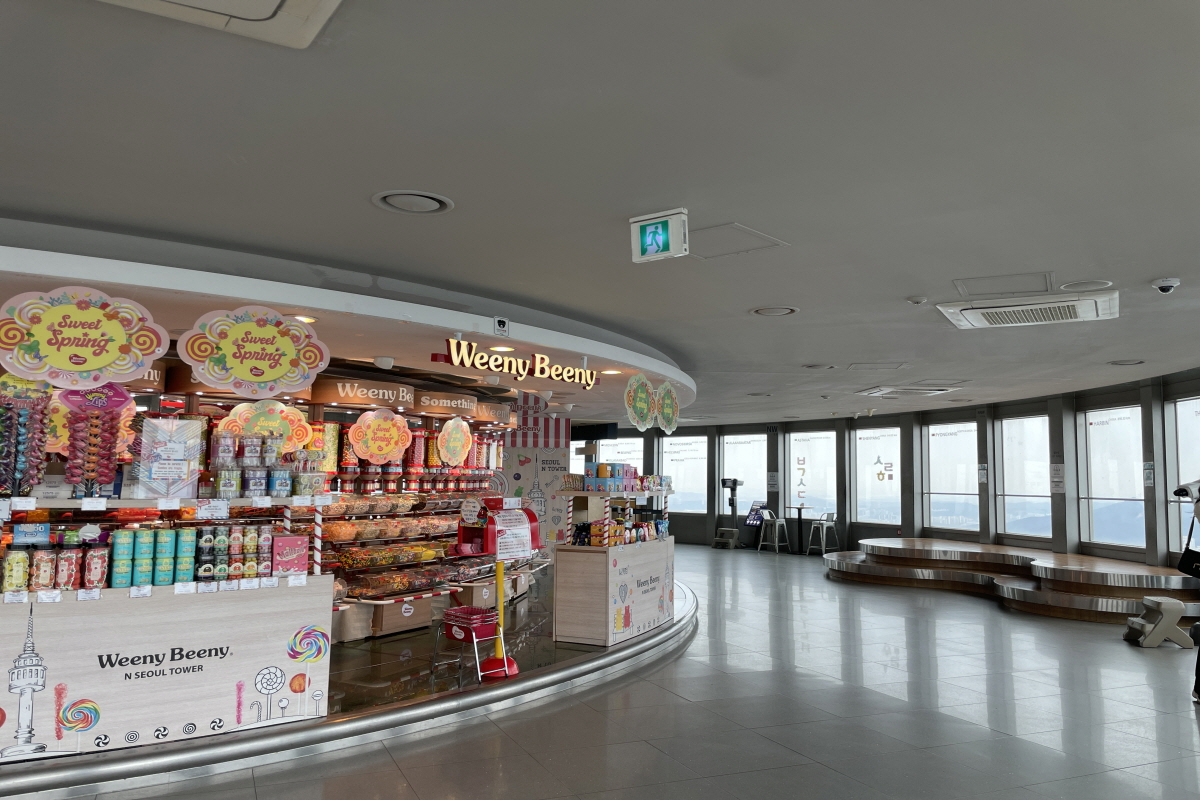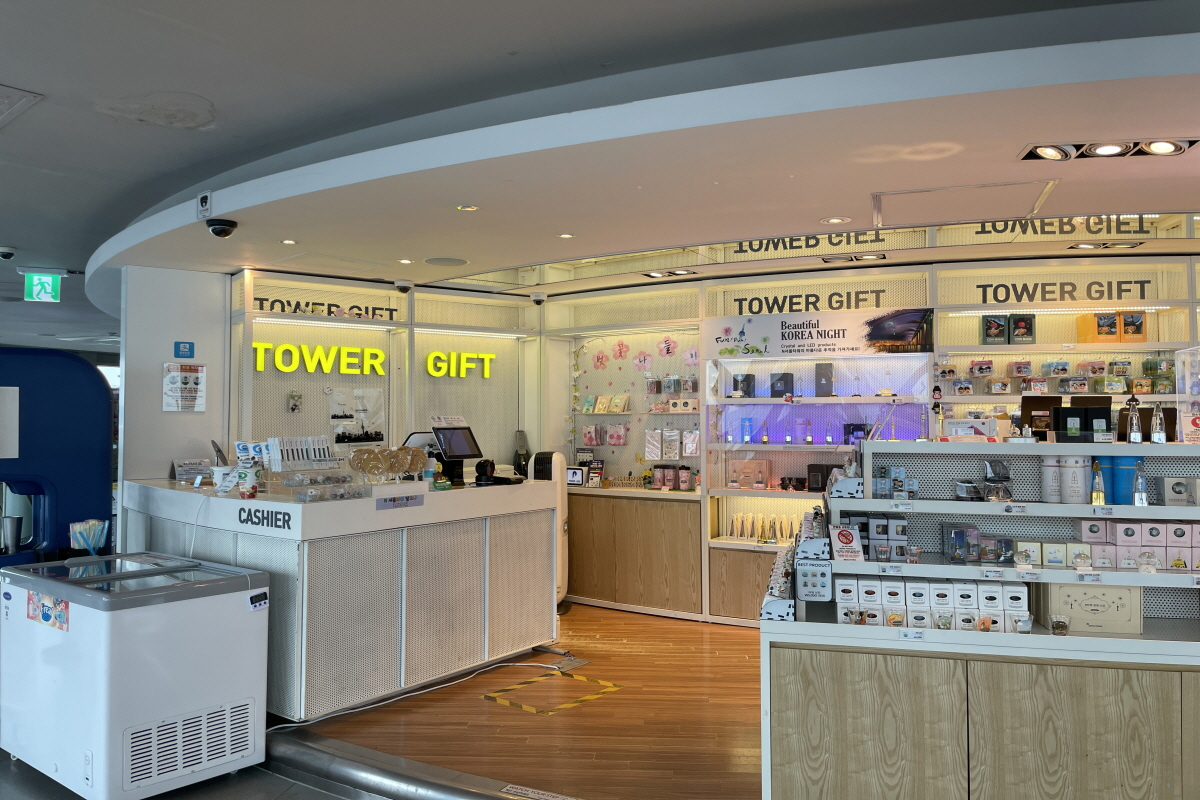 There is also a 'Weeny Been' shop and a gift shop inside the observatory. You can send domestic mail at the gift shop. If you purchase postcards and stamps and put them in the sky postbox, the letter will be delivered in 2-4 weeks.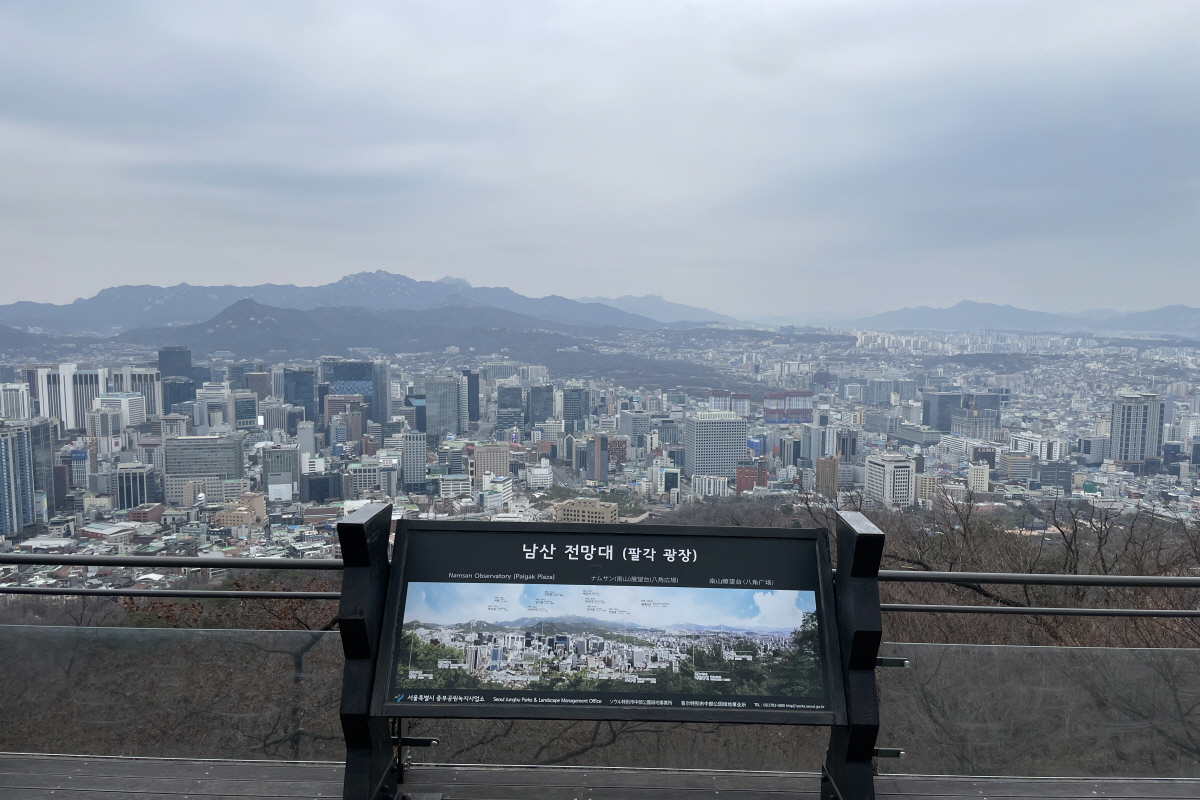 After visiting the observatory of N Seoul Tower, we went out to the main area. Although the weather was cloudy and gray, we were still able to enjoy the panoramic view of Seoul.
We hope you can also make it on a trip to N Seoul Tower!
---
How to Get There
1. Take a shuttle bus: Take the shuttle bus for the N Seoul Tower. The N Seoul Tower is the last stop.


Information
01 Loop Bus



City Hall Station (Line 1 and 4), Gwanghwamun Station (Line 5), Anguk Station (Line 3)

You can board at the bus stop near Chungmuro Station (lines 3 and 4, Exit 2) and Dongguk University Station (Line 3, Exit 6)

Operating Hours: 06:30 - 23:00

Fee: 1,100 KRW



2. Use the Nasan Ormi and Namsan Cable Car:
Get off at Myeongdong Station on Line 4 and take the Namsan Ormi (elevator) and Namsan Cable Car.
Address: 서울 중수 소파로 83
83 Sopa-ro, Jung-gu, Seoul
Namsan Ormi Hours of Operation: 09:00-13:00 daily (Goes under inspection every Monday from 09:00-13:00)
Namsan Cable Car Hours of Operation: 10:00 - 23:00 Daily
Cable Car Price:
| | | | |
| --- | --- | --- | --- |
| | Both ways | Creatrip Price | One way |
| Adults | | | |
| Children | | | |
Purchase Namsan Cable Car Round-trip Tickets on Creatrip: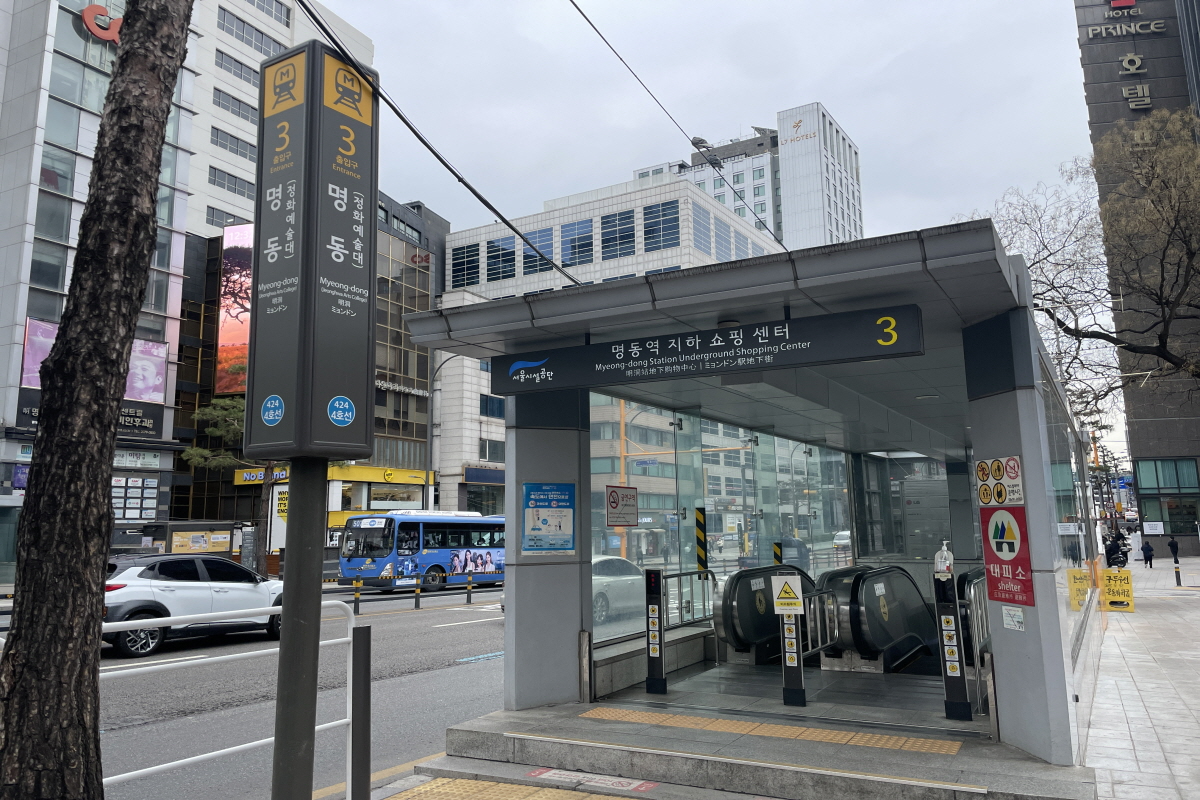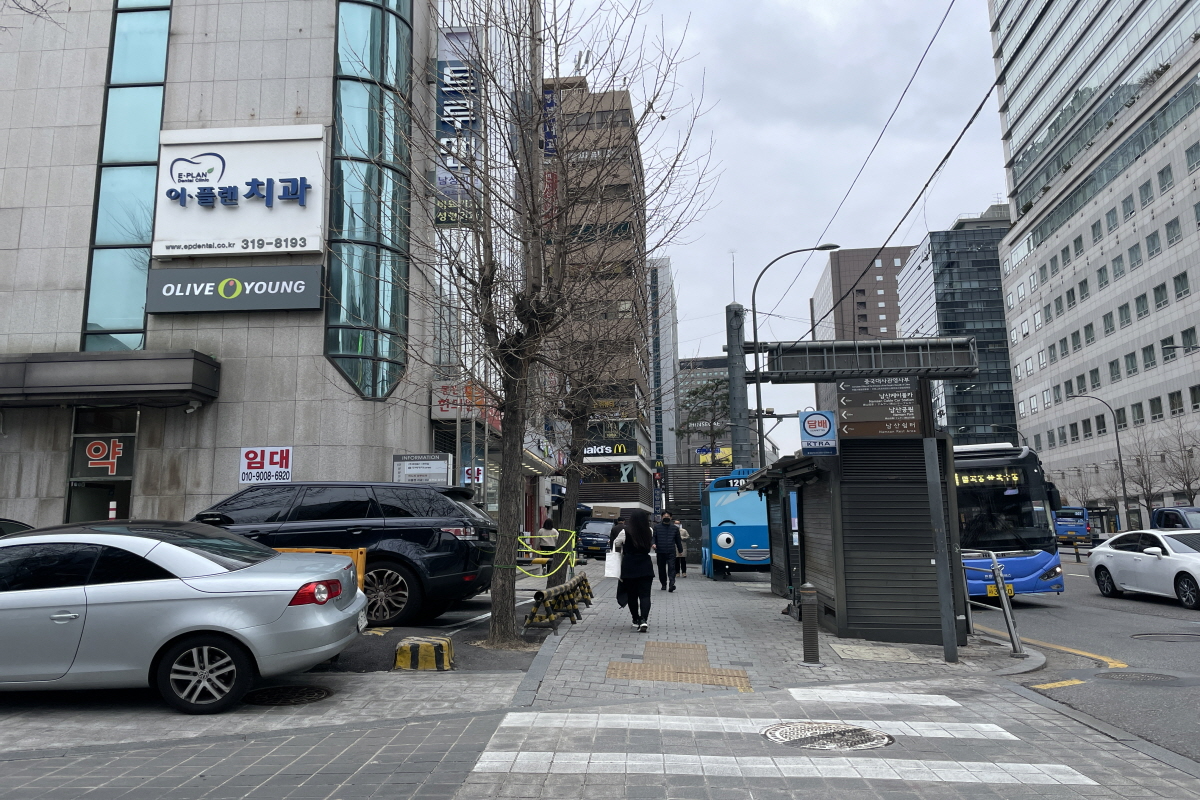 Take Exit 3 of Myeongdong Station and go straight ahead. (You can also go out from Exit 4 of Myeongdong Station)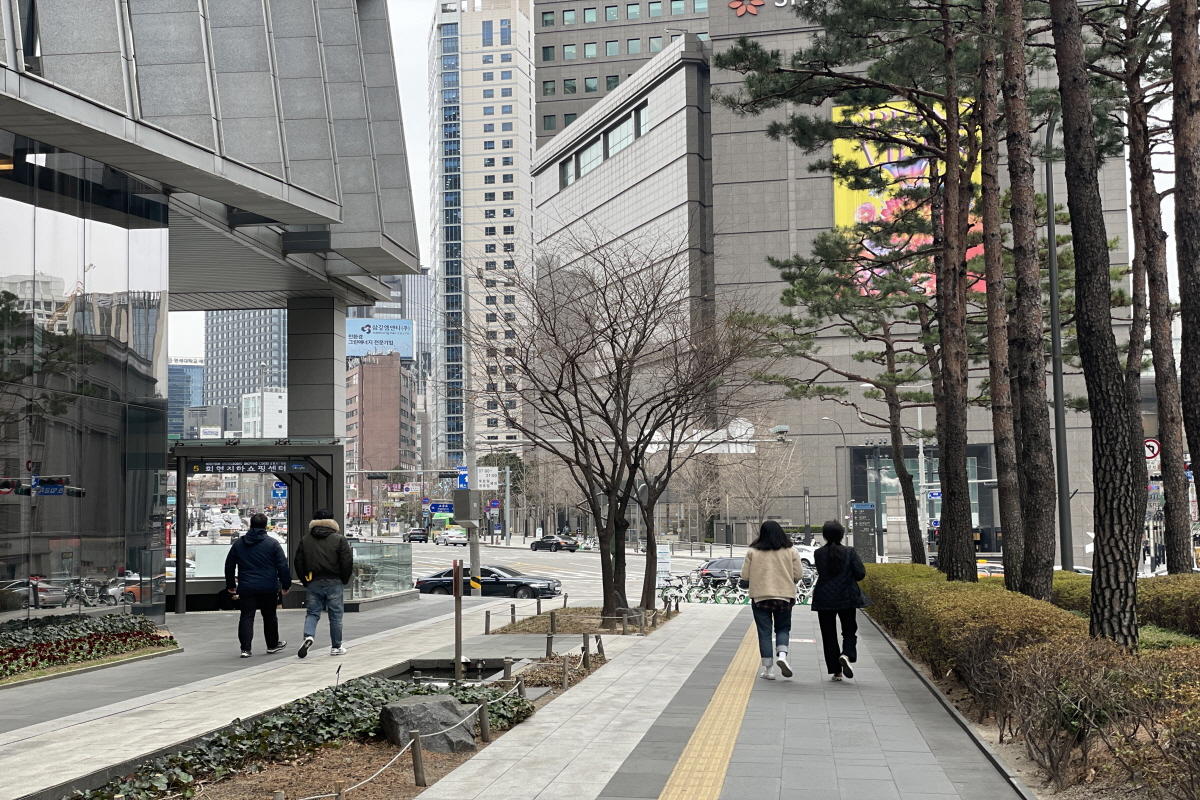 When you see 'State Tower' on your left, turn left.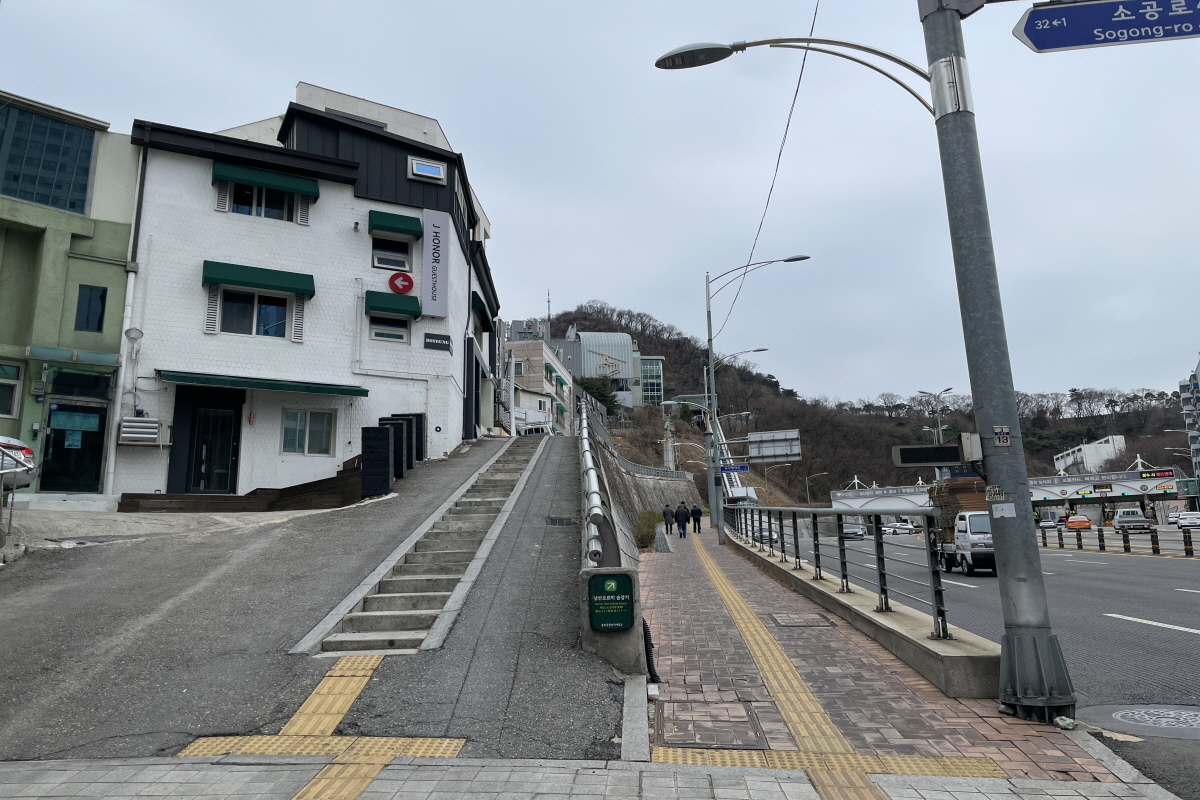 Go straight and take the path on the right when you come to the divide in the road.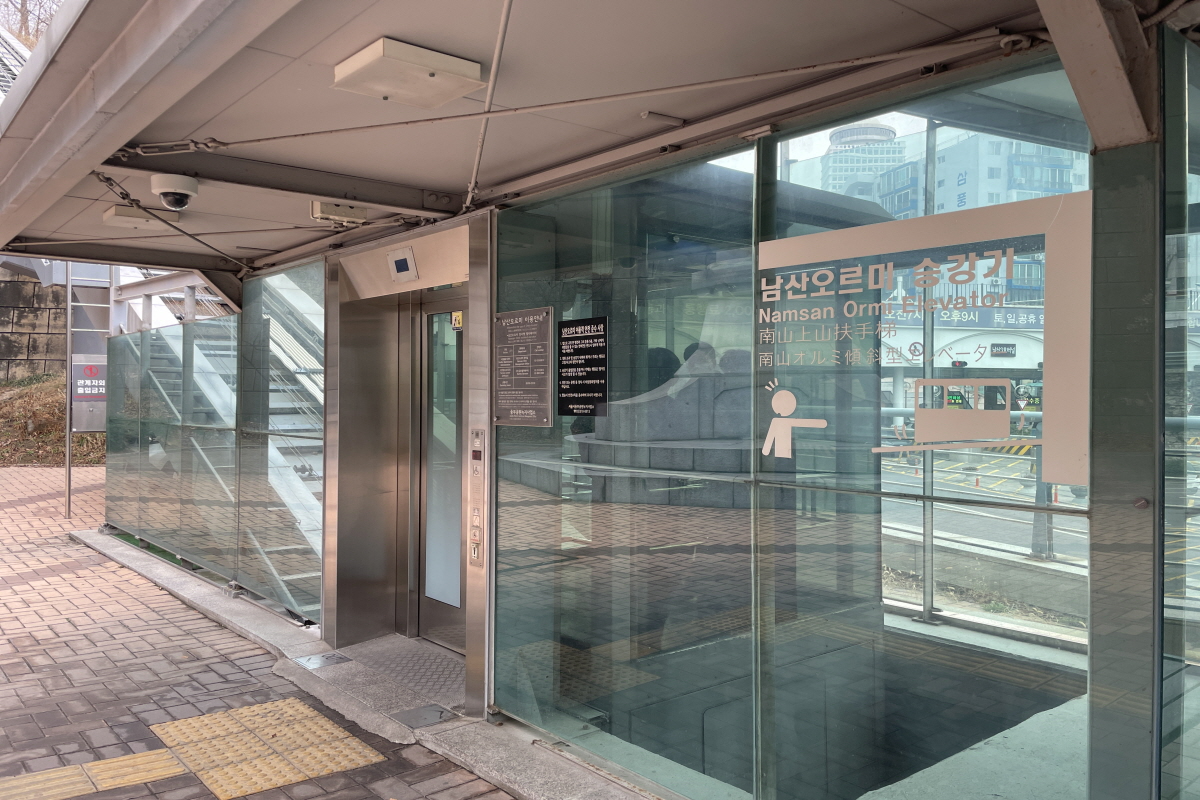 Keep going and you will arrive at Namsan Ormi. Press the elevator button and wait for a while.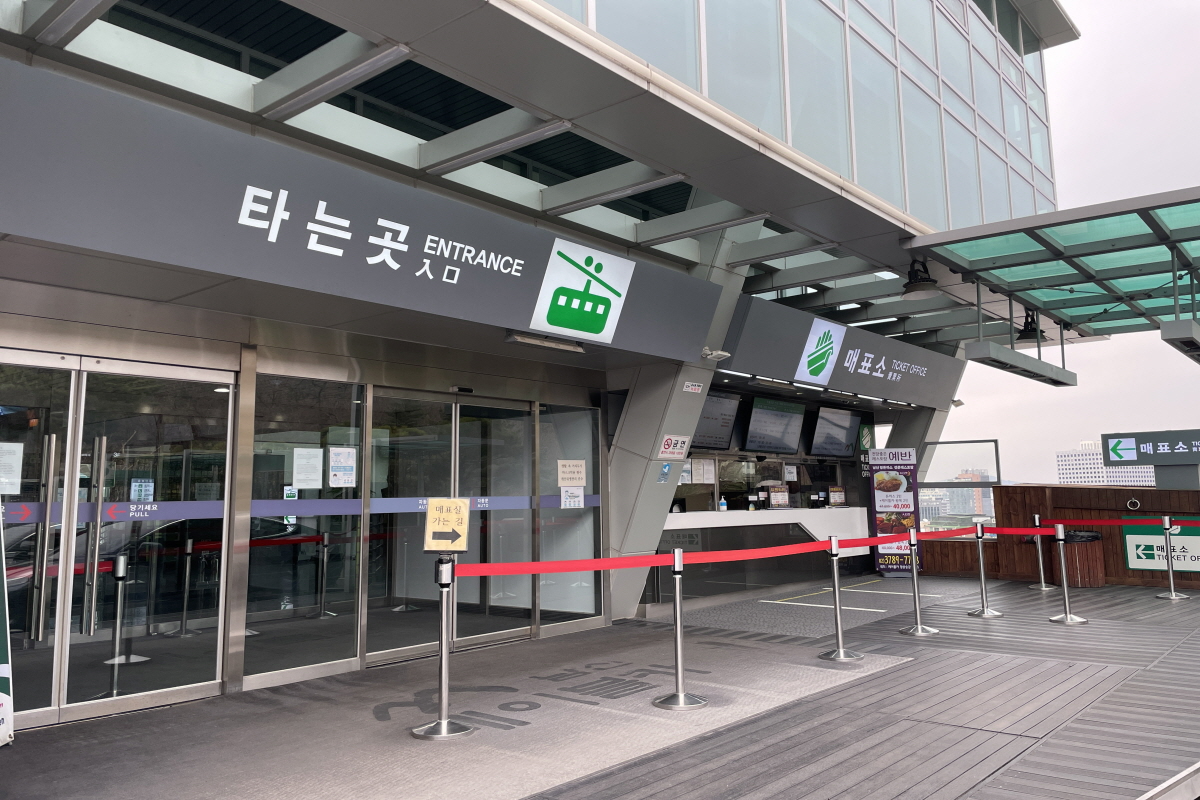 When you get off at Namsan Ormi, head to the ticket office on the left. After purchasing the desired ticket at the ticket office, proceed to the boarding area.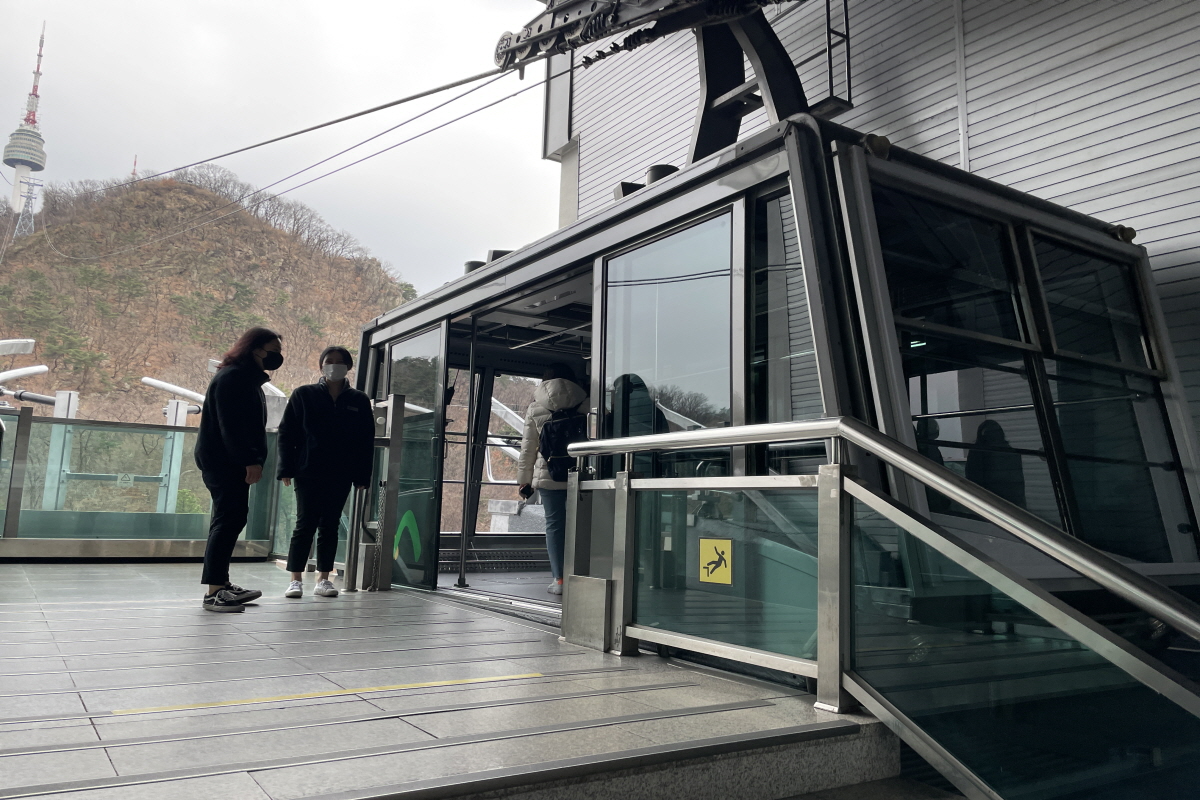 The cable car station is located on the 3rd floor of the building. Just take the cable car from the 3rd floor boarding area!
---
N Seoul Tower Observatory Admission Ticket
Namsan Cable Car Round-trip Tickets
---
For anyone that is making a trip to Seoul, visiting N Seoul Tower is something that should be on your itinerary! We hope that you can make the trip there. Let us know in the comments if you do and also make sure to follow our Instagram, Tik Tok, Twitter, and Facebook to stay updated on everything related to Korea, and email us at help@creatrip.com if you have any other further questions!
---