DAISO Must Buy Products
Wondering what to buy at DAISO Korea? Check out 10 Must Buy Products!
Hello, everyone! We are Creatrip, a group of Korean travel experts.
We proudly present you the latest, useful Korean travel information and tips every day.
DAISO, a shop where you can buy numerous products for just 1,000KRW. You can buy various lifestyle products here.
There are so many products at DAISO that you may wonder which product to buy which is why I will introduce the Top 10 Must Buy Products at DAISO in Korea.
---
Cosmetics
DAISO Beauty Egg
Water Drop Shaped Beauty Egg (4 Pieces) ₩5,000
Beauty Egg Stand (2 Pieces) ₩1,000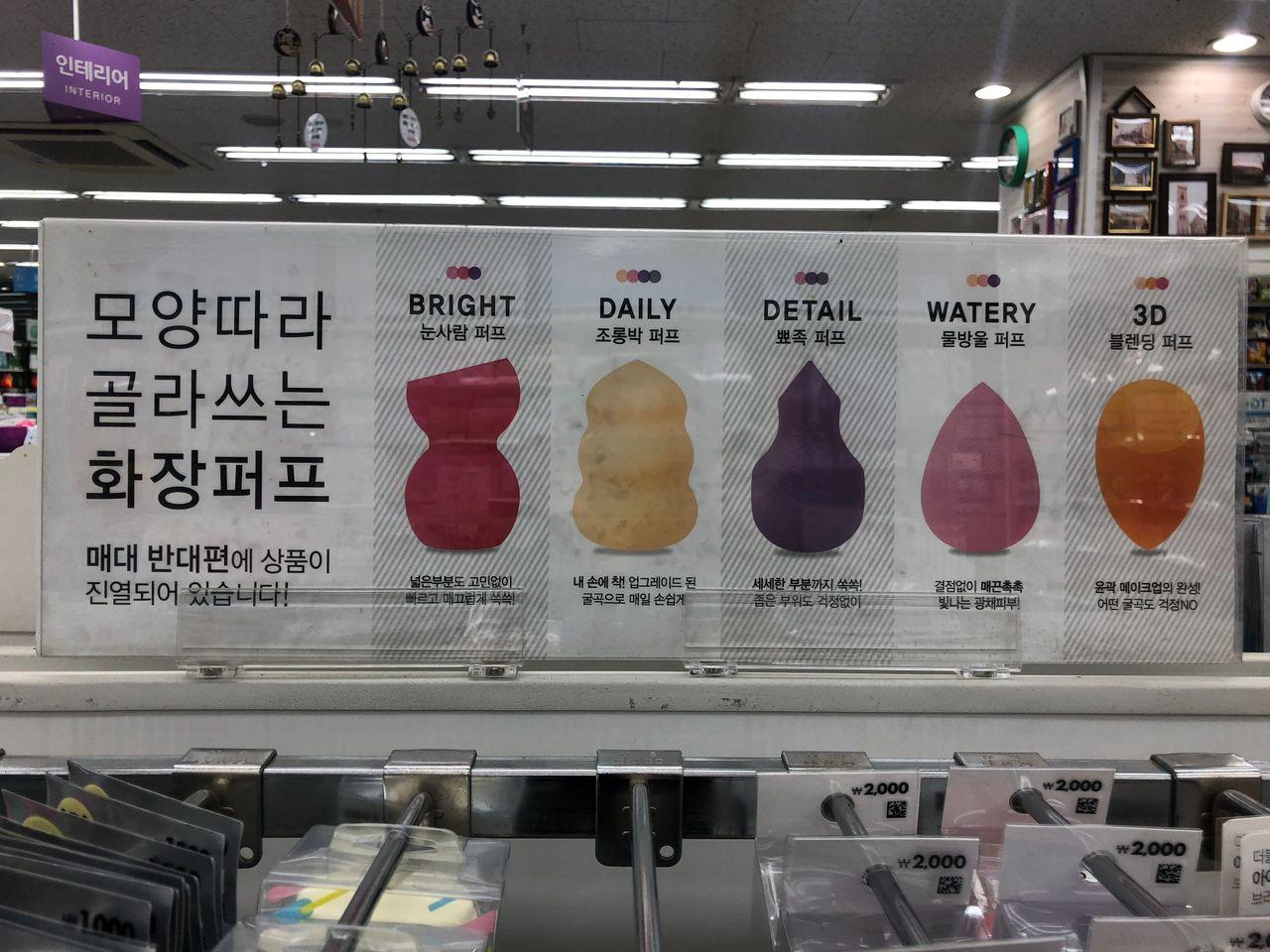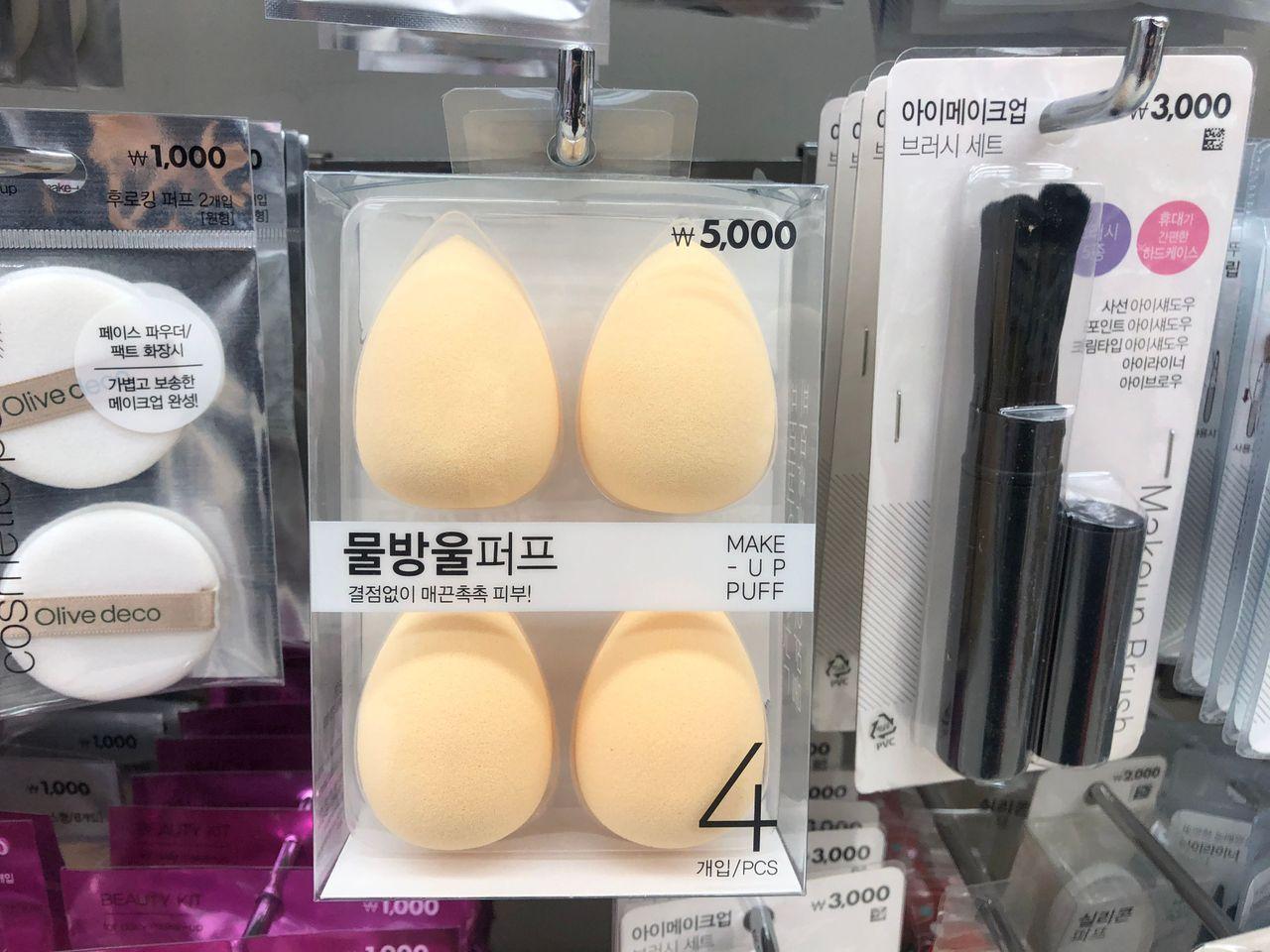 The Beauty Egg which gained a lot of attention when it first came out is still a product that is loved by many people. It is not only cheap but it also has great effects that a lot of Koreans love using this product!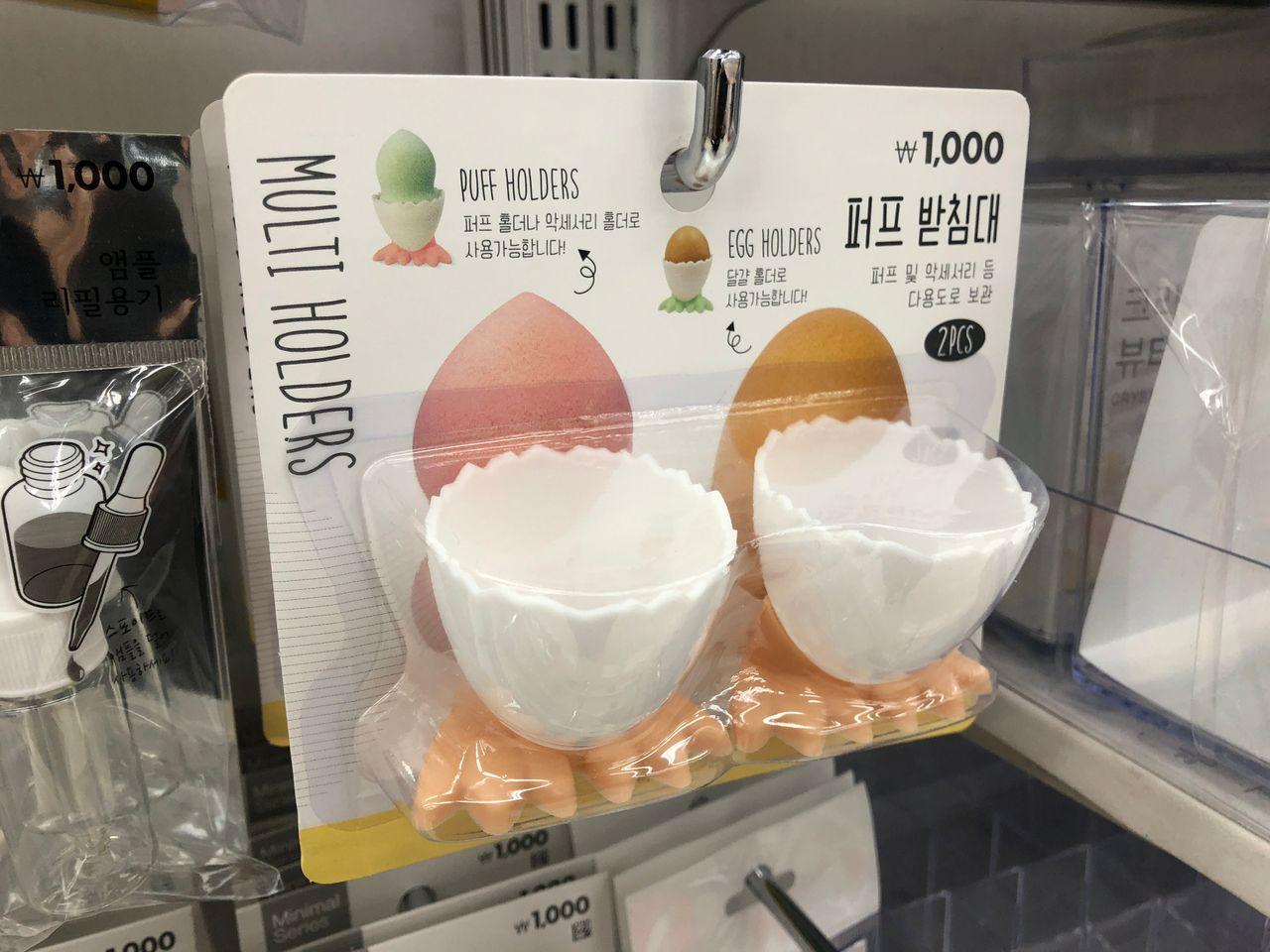 There are a variety of beauty egg shapes available which you can buy depending on your personal preference.
The water drop and convenient shaped eggs were so popular at one point that it was constantly sold out!
---
Cosmetics
DAISO Makeup Brush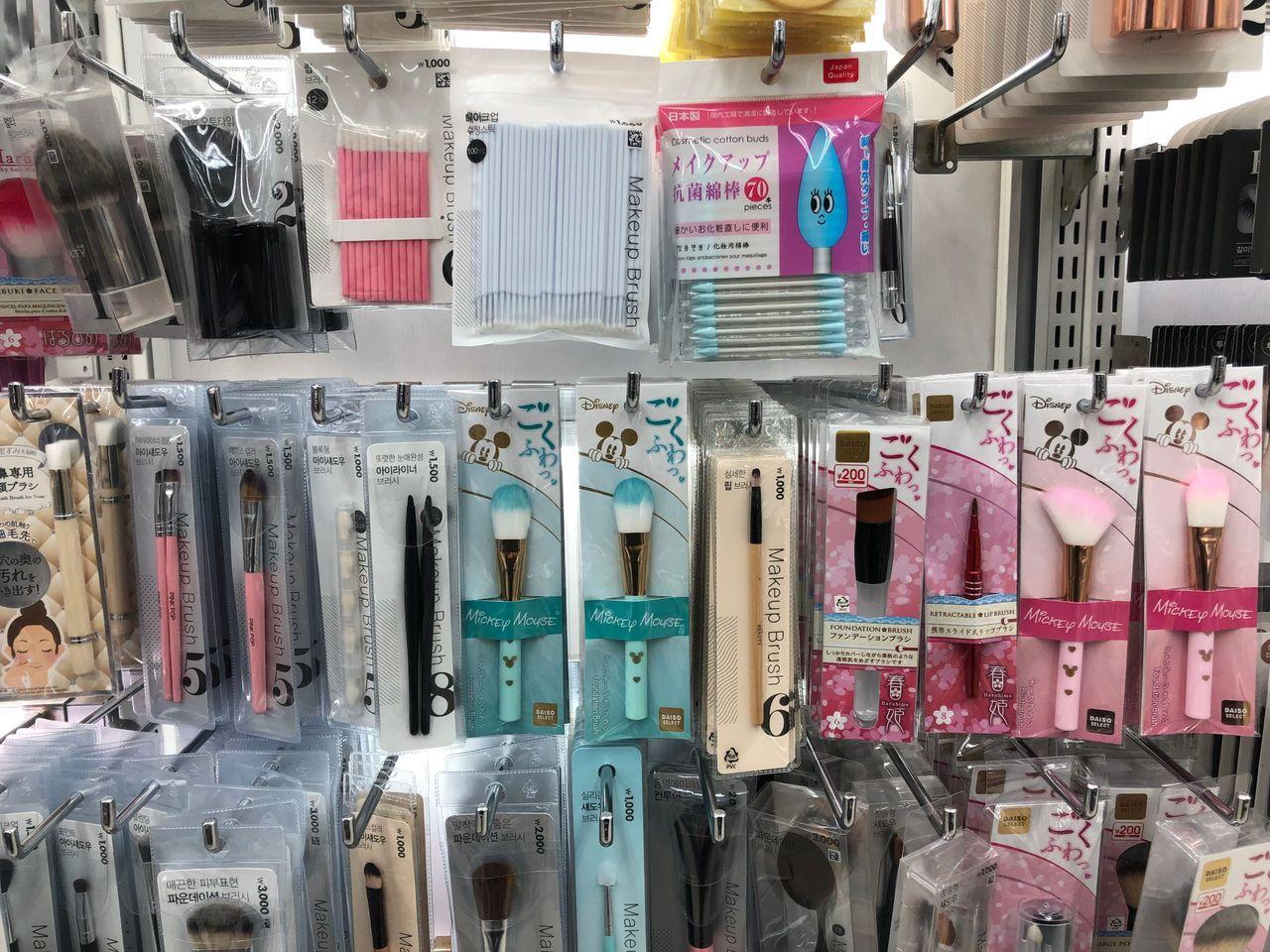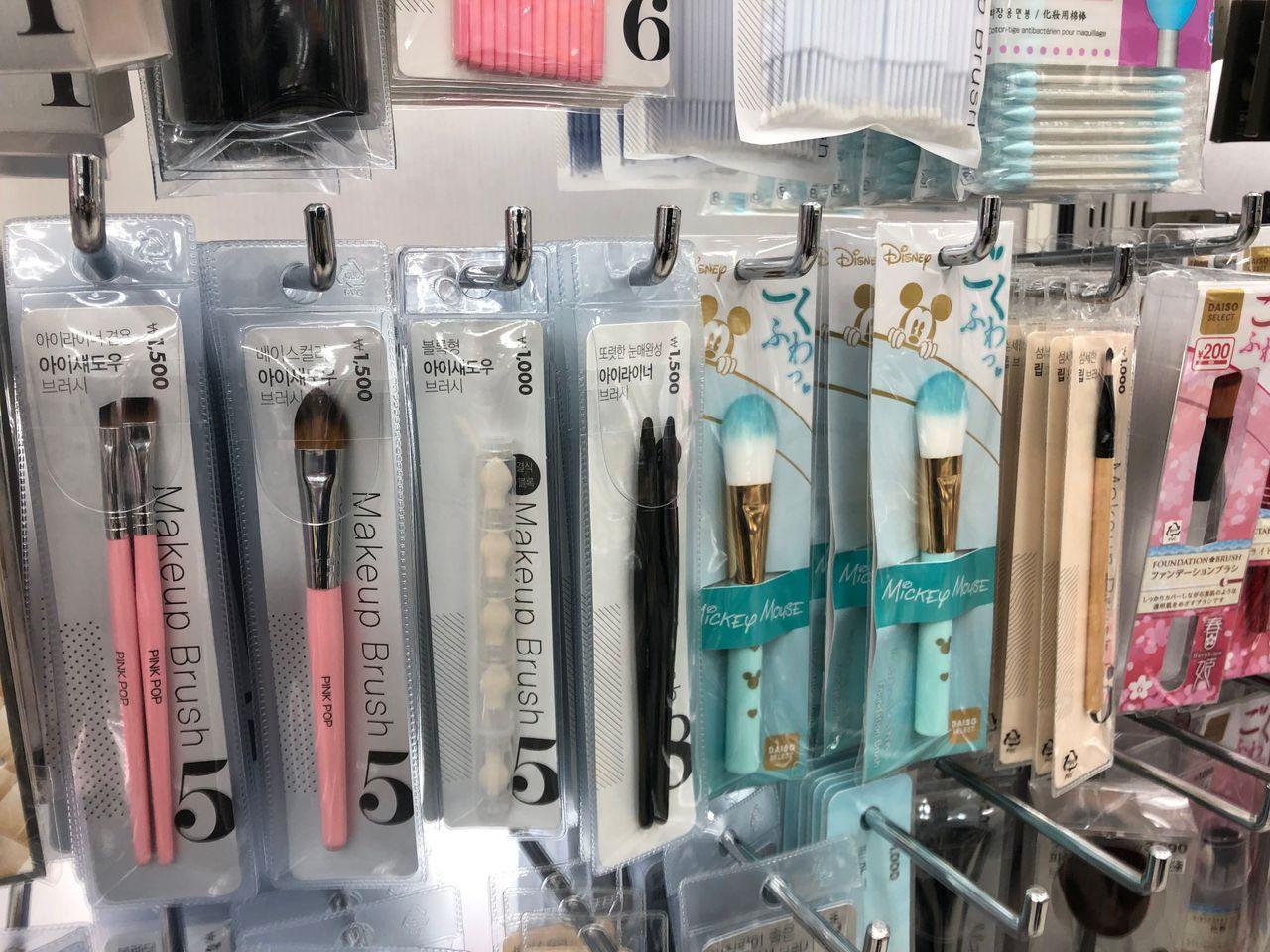 There are a variety of brushes available at DAISO Korea and the prices for the Eyeshadow brushes were expensive before but have been lowered.
---
Massager
Face Massager ₩5,000
Glove Massager ₩3,000
Foot Massager ₩2,000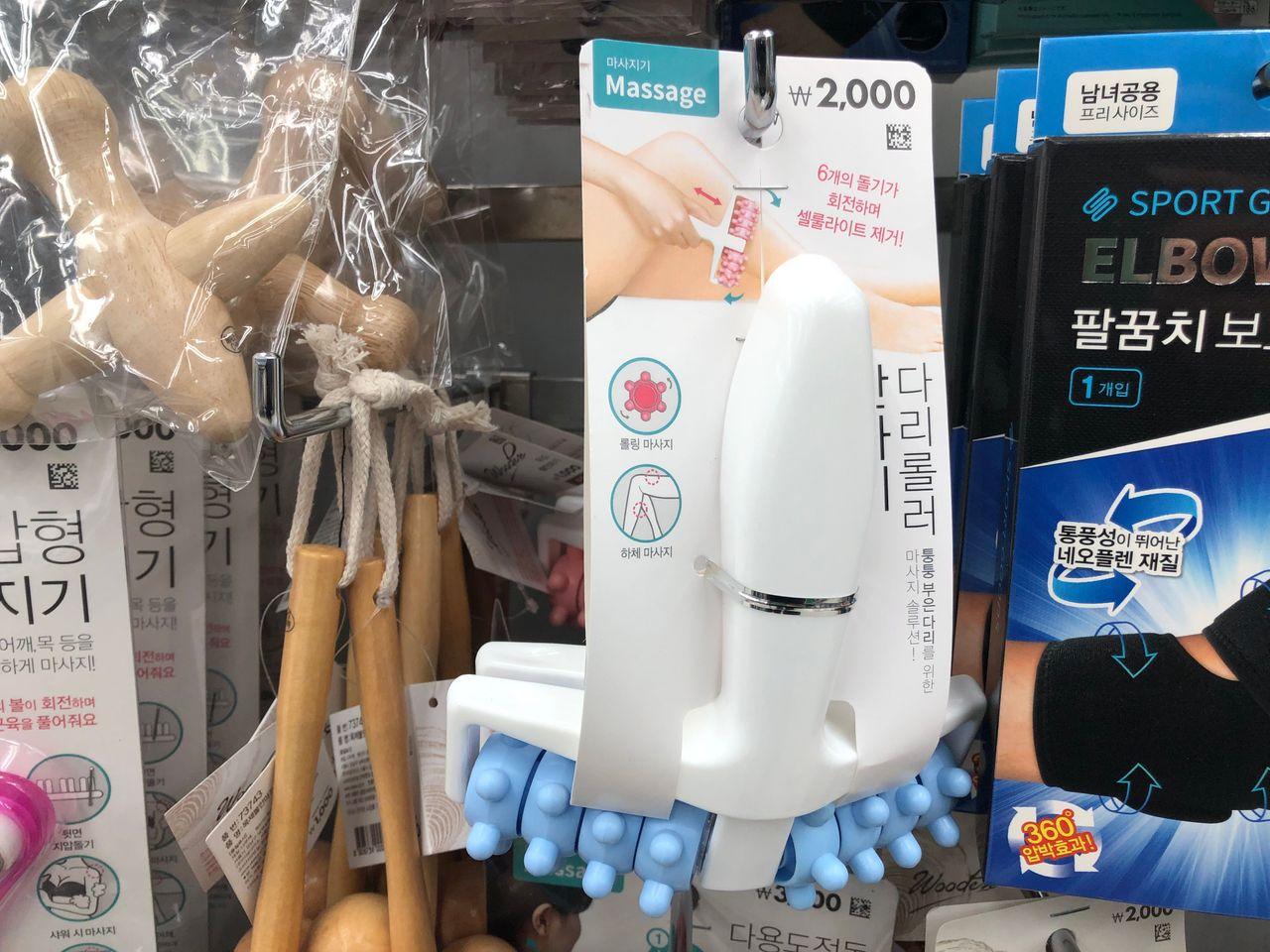 Massagers are one of the products I like the most at DAISO. Not only are they cheap, they also have various uses which can be used on your face and body which helps your beauty as well providing relief to your body making it a very cost efficient product.
If you walk for a long time your legs will hurt but if you use this massager you will feel great again. Make sure to relief your tired feet with this massager.
---
Heat Pack
Sticker Heat Pack (6 Packs) ₩2,000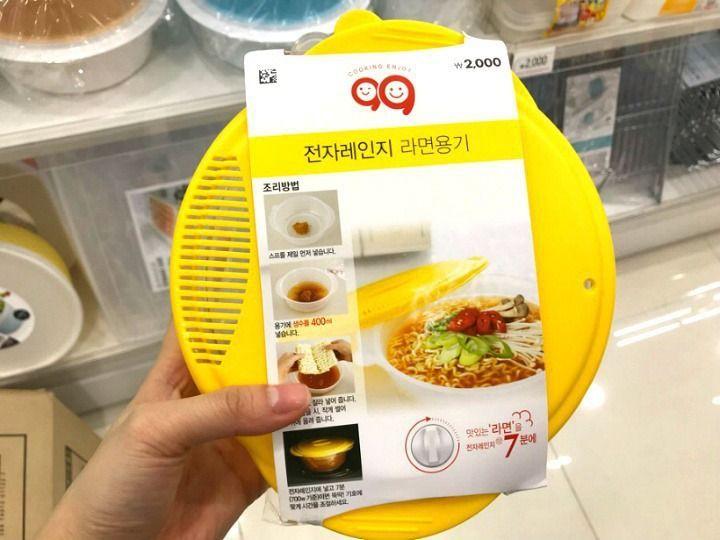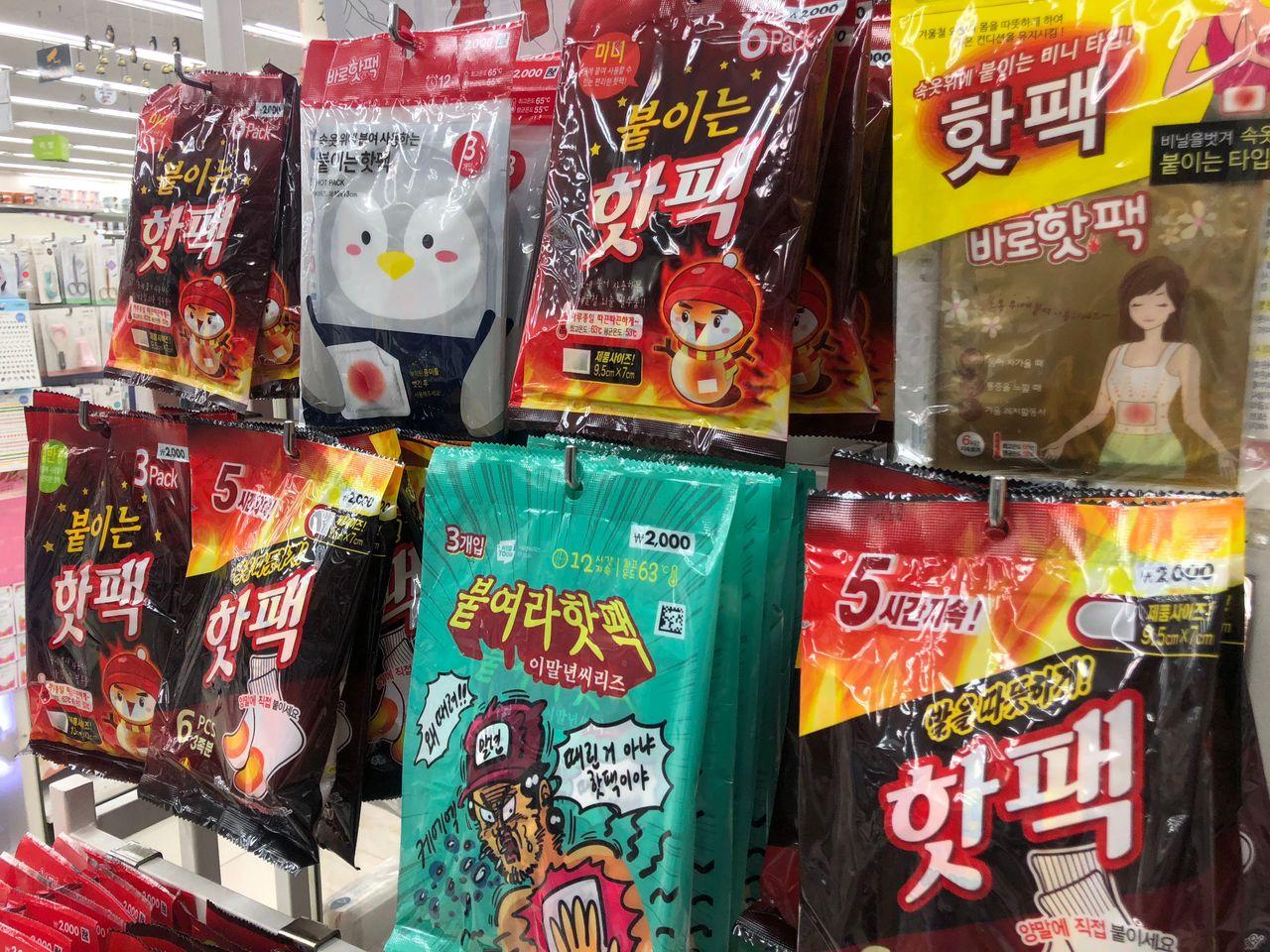 A wide variety of Heat Packs are sold at DAISO and I strongly recommend you buy them here as heat packs are a must during the winter in Korea!
Heat Packs available range from packs you carry around to packs you stick directly on your body to help you go through a warm winter!
---
Selfie Stick, Tripod
Selfie Stick ₩3,000
Smartphone Tripod ₩3,000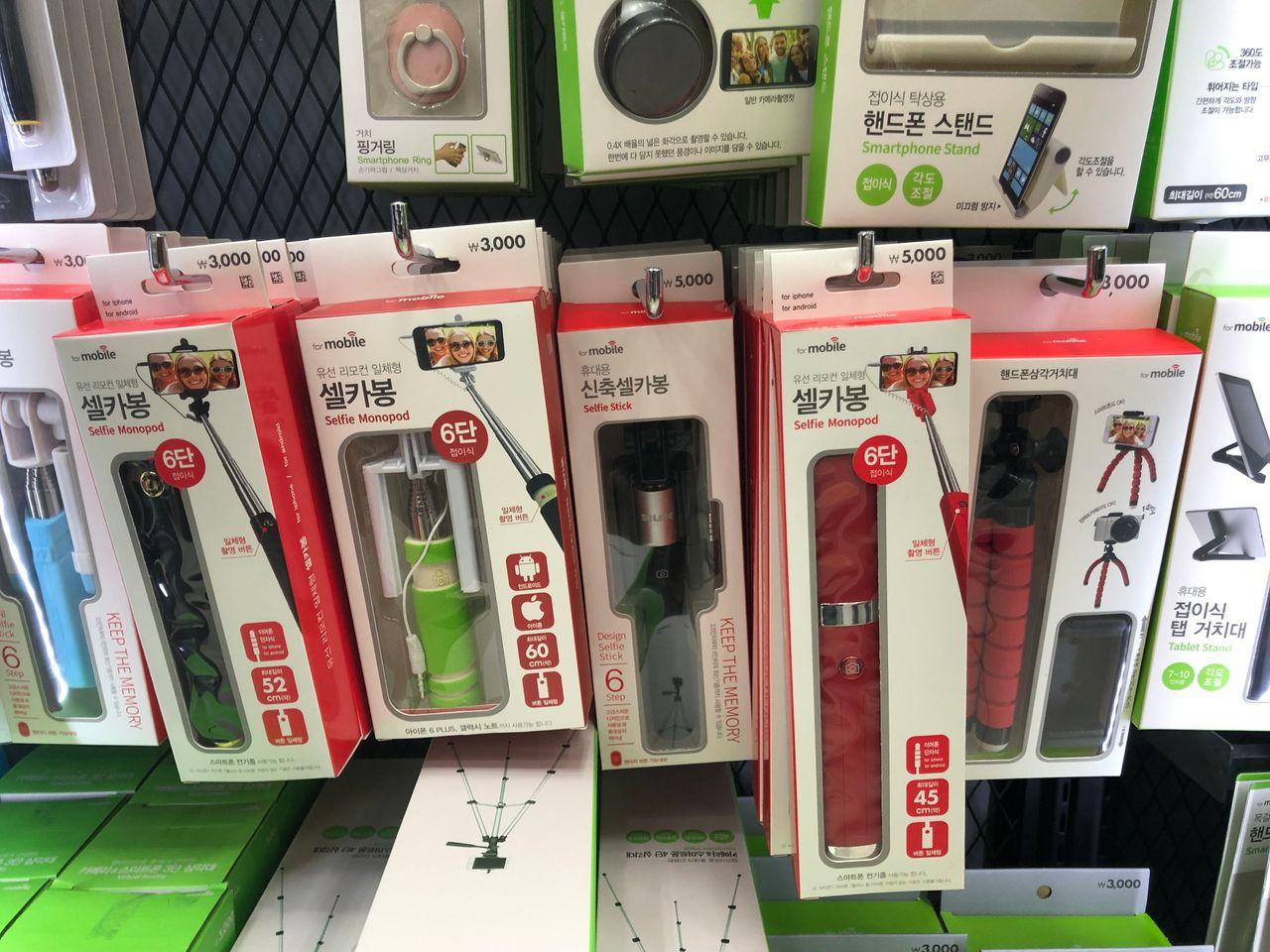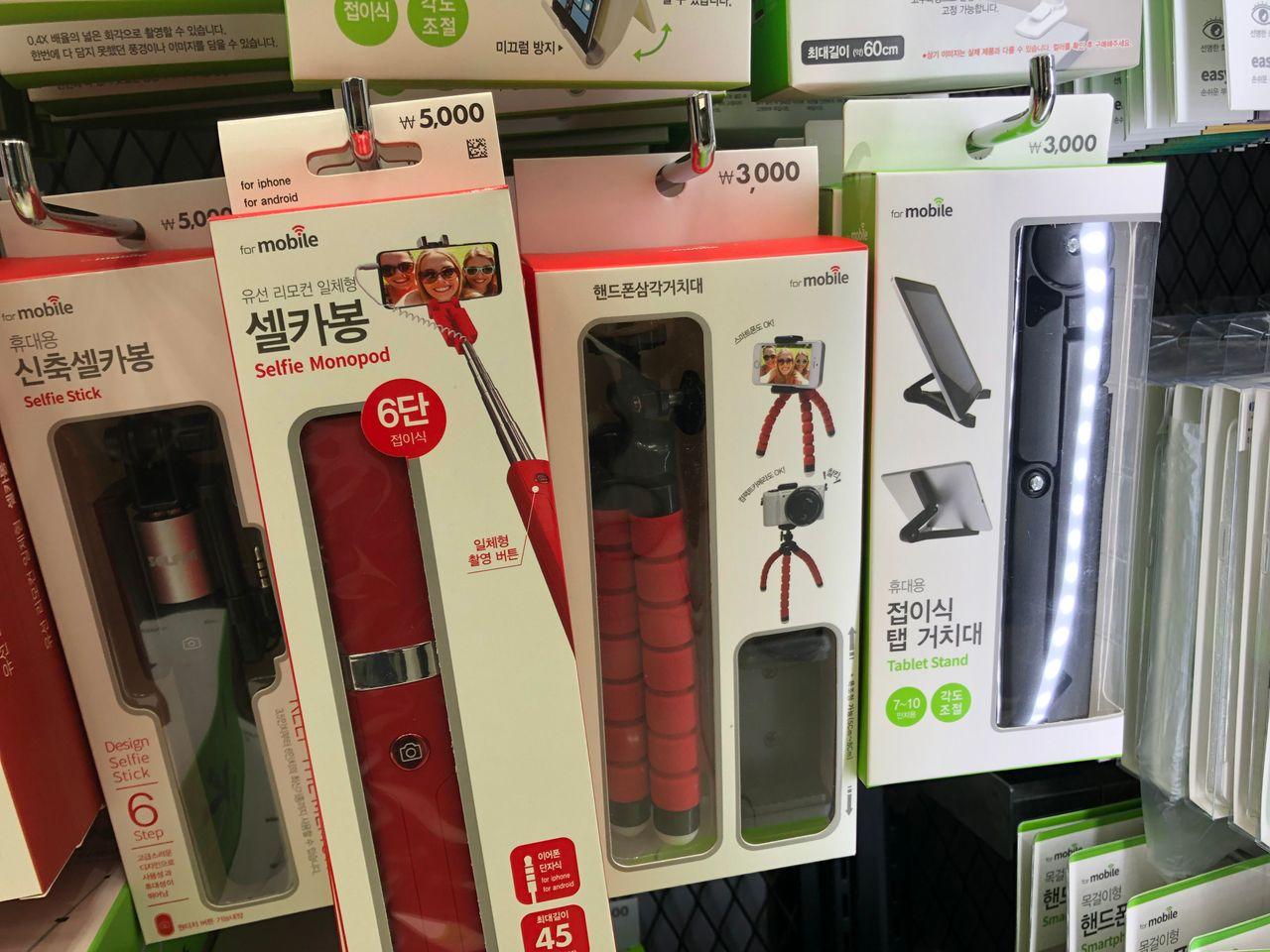 These two products are MVP products when it comes to traveling. If you forget to bring selfie sticks or tripods from home, come to DAISO and buy a replacement.
The price of selfie sticks here starts at just ₩3,000 and tripods start from around ₩3,000 - ₩5,000. It is very small and light making it perfect to carry around!
---
Lint Shaver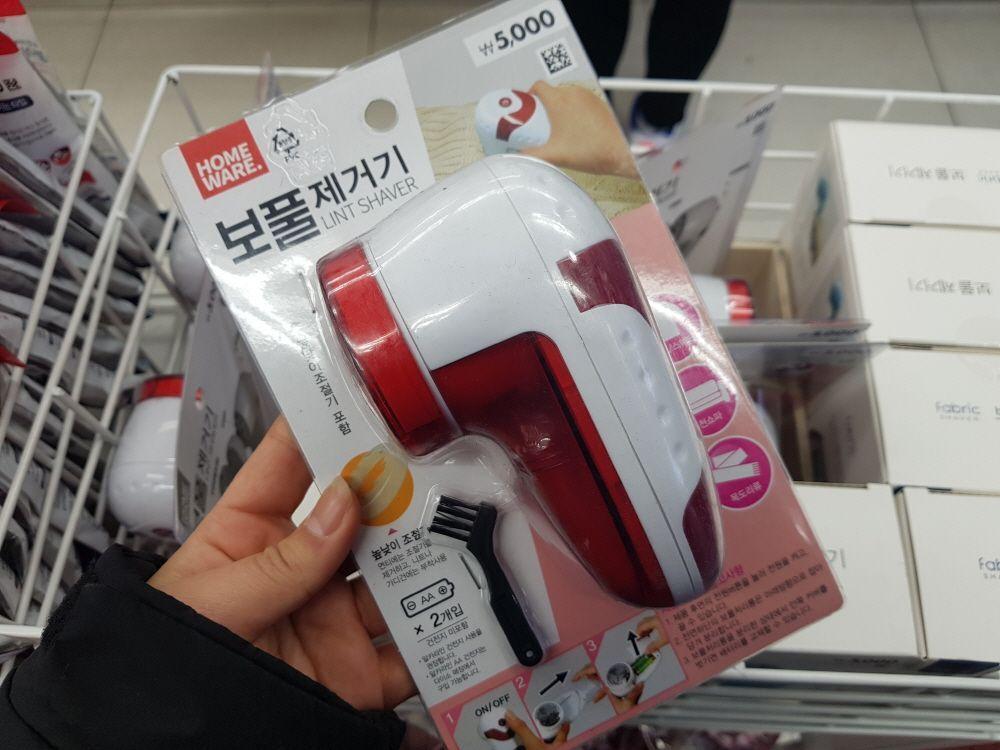 I believe that some people find it uncomfortable when they find hairballs stuck all around their clothes. This is why I recommend the Lint Shaver which takes care of all these issues from your clothes. The Lint Shaver can be operates with just 2 AA batteries but the batteries have to purchased separately.
---
Memo Notes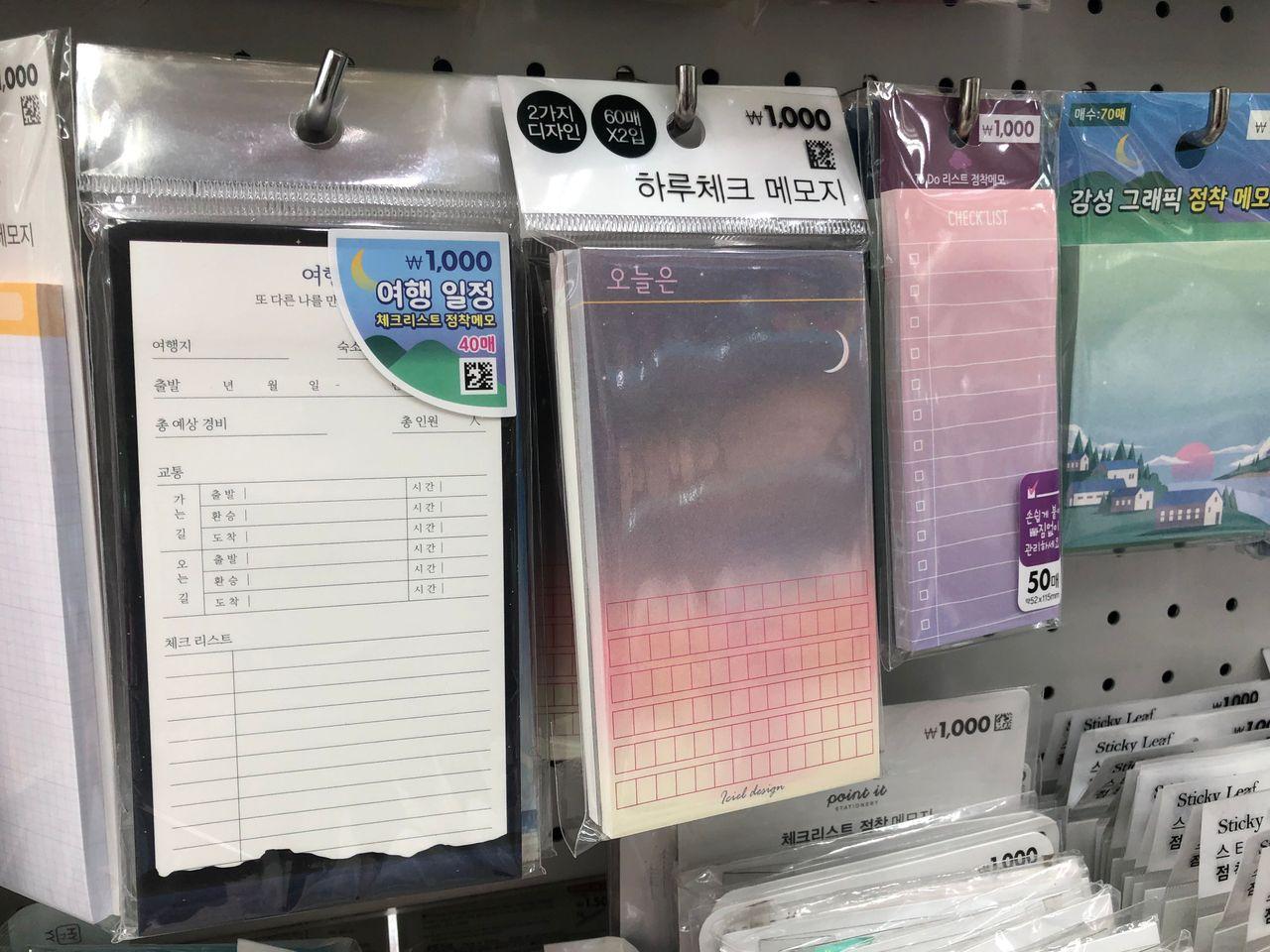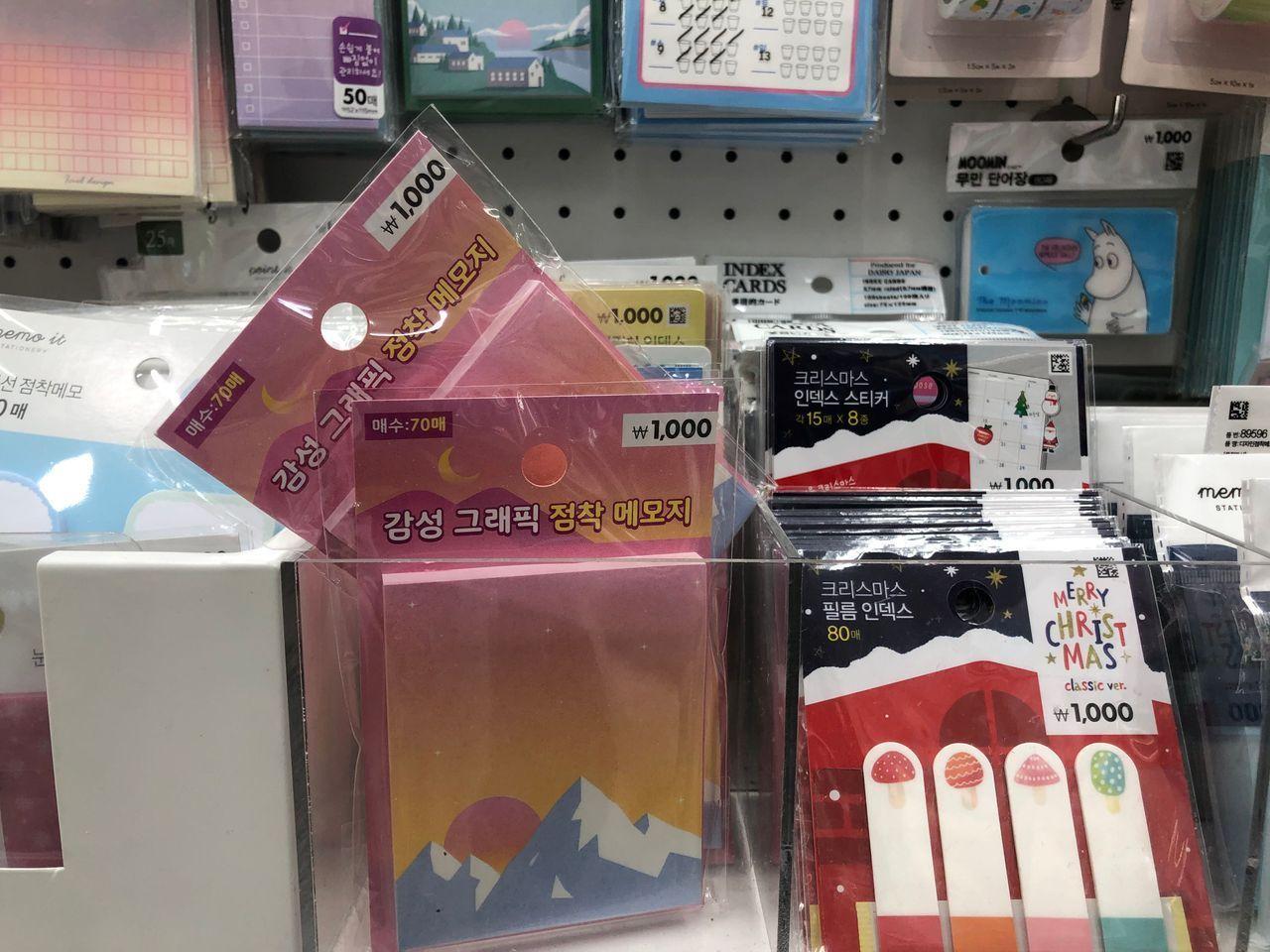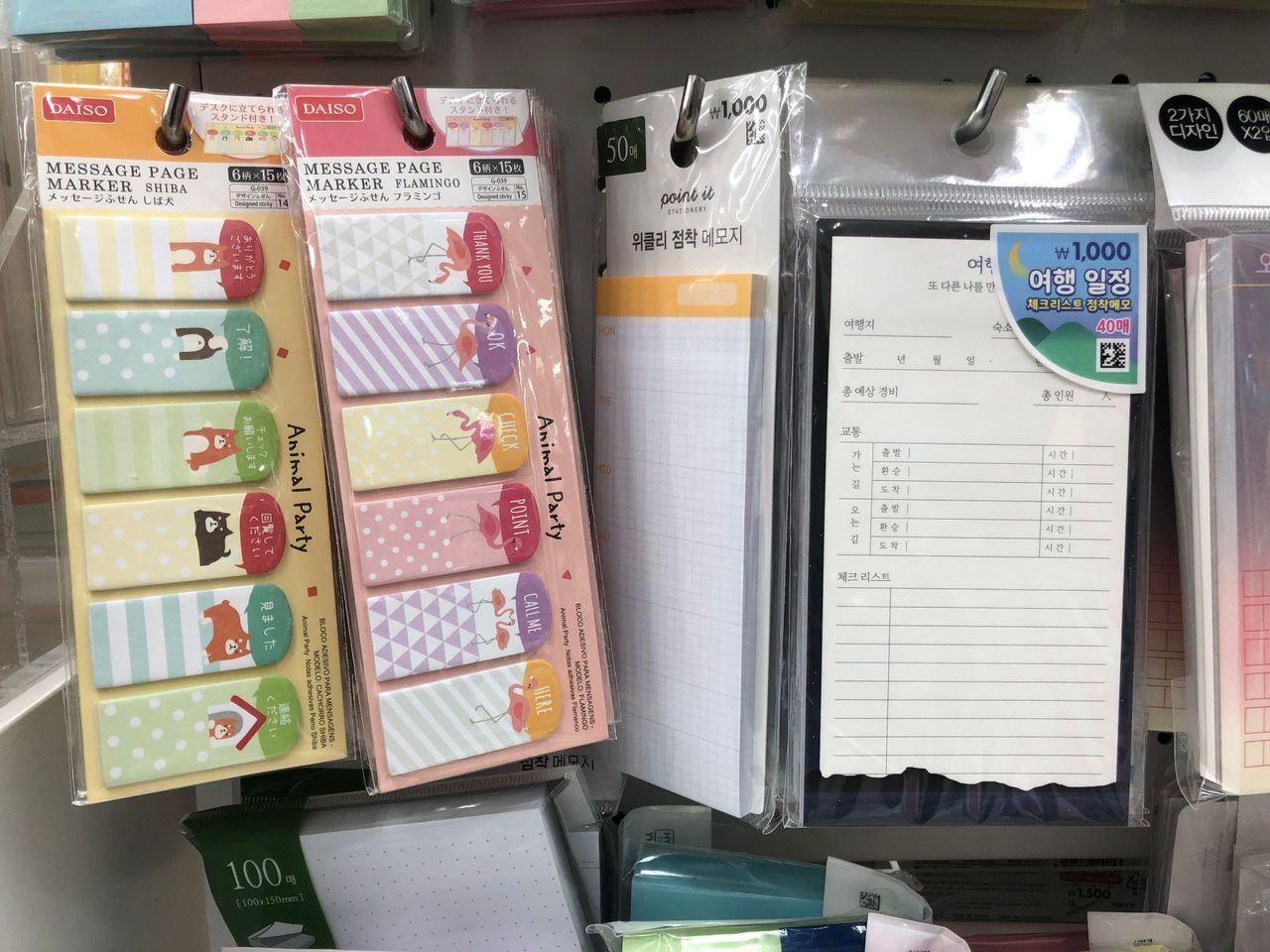 DAISO also has various memo notes available that are perfect not only for travel itineraries but also for daily necessities! You can also collect pretty memo notes for your own collection!
All the stationary products available here can be used in a variety of ways so I recommend you come check it out.
---
Ball Point Pen
Low Viscosity Ball Point Pen ₩1,000
DAISO sells a lot of ball point pens but between them, the most popular pen is the ultra low viscosity ball point pen!
The ultra low viscosity ball point pen comes with a refill and three colors of blue, black, and red making it convenient and cost efficient. If you are person that enjoy writing a diary I recommend you buy this pen as it is very good.
---
Microwave Ramen Container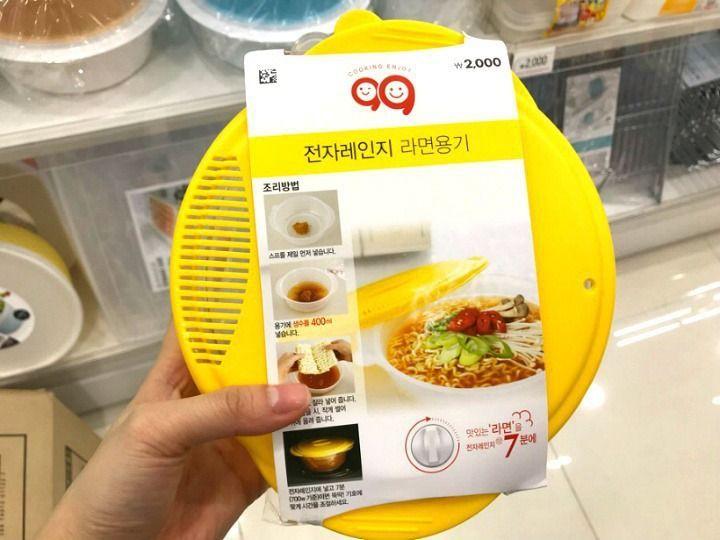 This Microwave Ramen Container is made specific to cook instant noodles in the microwave which makes the whole process of making instant noodles much easier.
Put the instant noodles inside the container and microwave it for 7 minutes and you will have delicious instant noodles ready to eat! You can easily enjoy delicious ramen conveniently through this low cost container!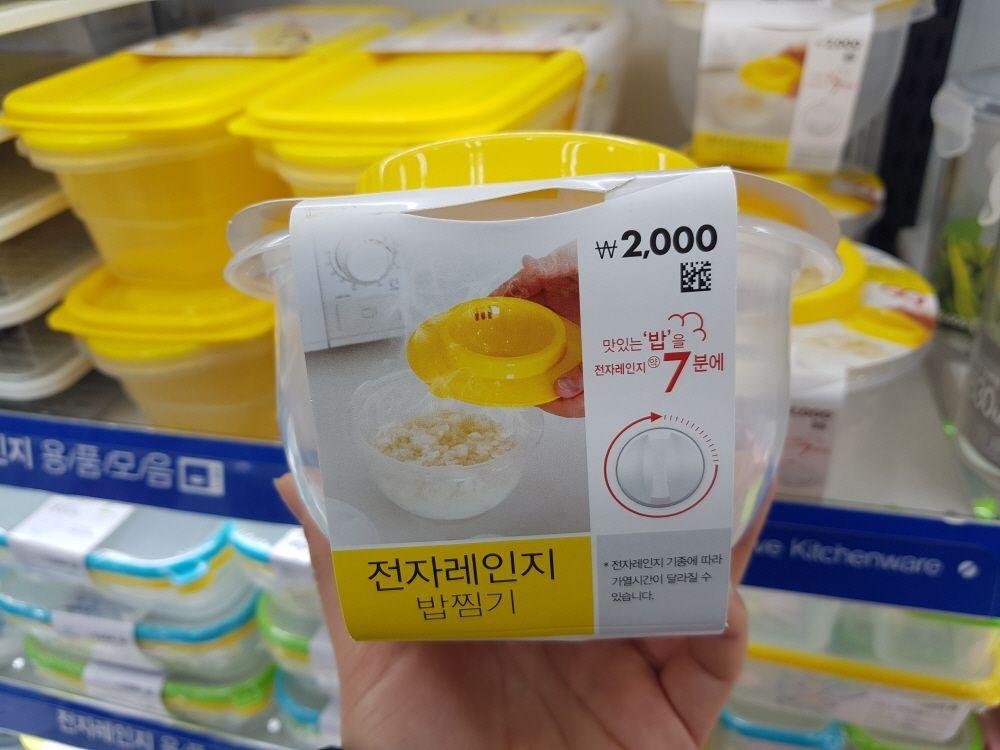 There is also a similar product which is the Microwave Rice Cooking Container. You can use this container to cook rice wherever you go especially when you are traveling making it perfect for lazy people to use!
---
Shoe Cleaner for Sneakers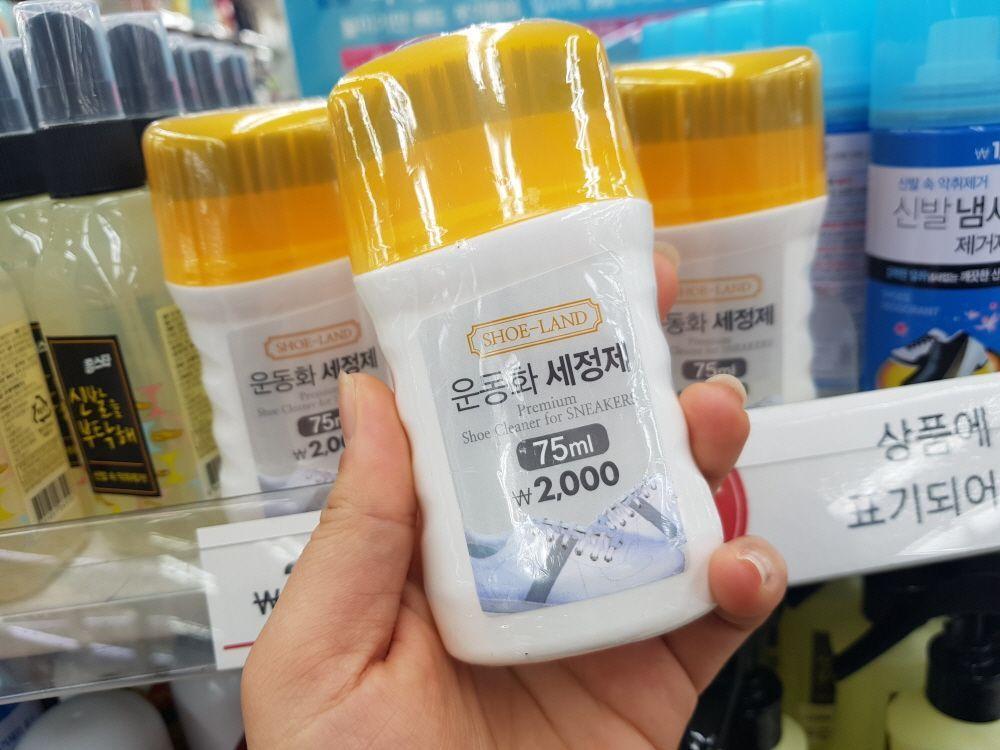 It is easy to get your sneakers dirty when wearing them a lot and you will get tired of cleaning them and washing them yourself. To people like this, I recommend the Shoe Cleaner for Sneakers.
When you open the cleaner, you will be able to see a sponge in the middle with a brush located on both sides. The cleaning agent liquid will come out from the middle of the sponge and you can wipe it which will make the dirt on the sneakers go away. Remember to wipe the cleaned place with the cloth after you are done.
This shoe cleaner however is not recommended for leather shoes.
---
The above was a post of the Top 10 DAISO Must Buy Products. In addition to the products introduced today, there are many more useful products you can find at DAISO Korea which are only available in Korea so I recommend you come to DAISO when you visit Korea!
---