Seoul Christmas Festival 2018
1.5km of Romantic Christmas Celebration in the City of Seoul. ?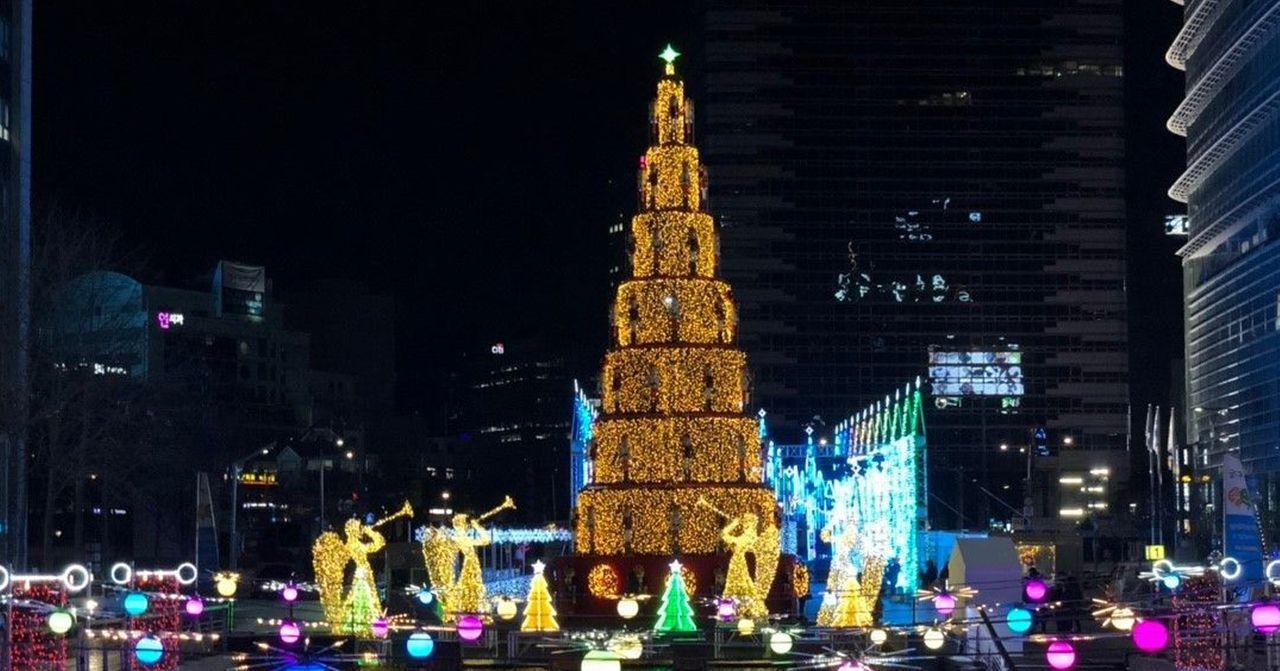 Hello everyone! We're Creatrip, your group of Korean travel experts.
Christmas is less than 10 days away! If you will be in Seoul during the Christmas season, make sure to check out the 1.5km-long Christmas celebration in the midst of the busy city. 🎄 We'll share some photos of the festival here!!
---
Christmas Festival in Seoul
Location: Starting point is Cheonggyecheon Plaza and it's 1.5km in length.
Hours: 2018.12.08-2019.01.01
Hours: Start-22:30
2019 Seoul Christmas Celebration starting from Cheonggyeocheon Plaza has a huge spiral column and a five-storey Christmas tree. Once the lights come on, a crowd of people will walk around and take pictures amidst the beautiful Christmas atmosphere.
When you start walking along Cheonggyeochon, you'll see lots of different Christmas decorations including the lit-up stream and romantic colour schemes.
The best part, in my opinion, is the area from Cheonggyeocheon Plaza to Jonggak station. It's filled with Christmas-spirited display lights and I could see lots of couples taking photos in the area as Christmas is considered more of a couple's holiday than of a family's.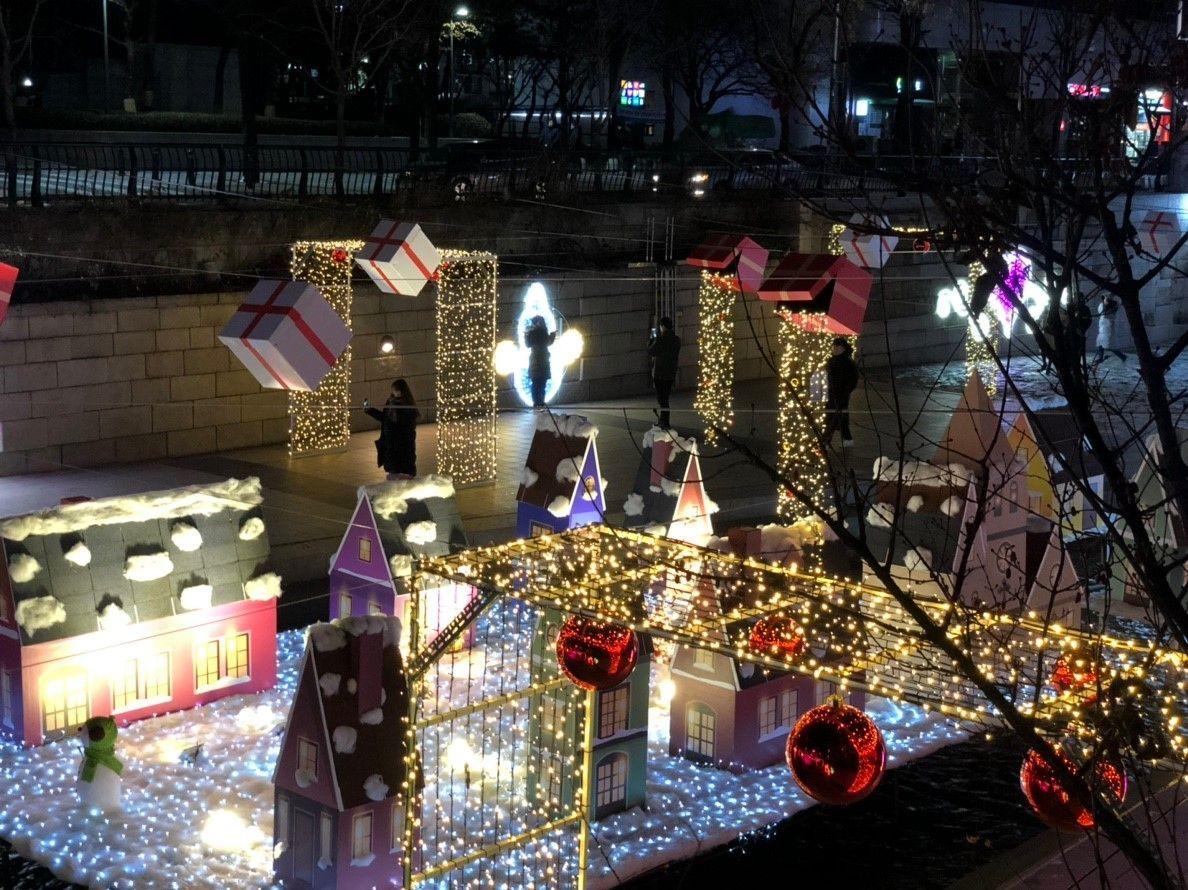 The Government of Seoul has been hosting the Christmas Festival for the third consecutive year and this year is the biggest Christmas celebration so far.
Look at how big this heart sign is! 💖
I started walking slowly towards Jonggak. As I continued the walk, Cheonggyecheon stream became wider and wider, and the decorations changed along the way as well.
As I got closer to Jonggak station, I could see the end of the 2018 Seoul Christmas Festival. You can see the huge sign reading 'Happy New Year.'
If you're going to be in Seoul during the winter holidays, make sure to experience the romantic atmosphere of Cheonggyecheon!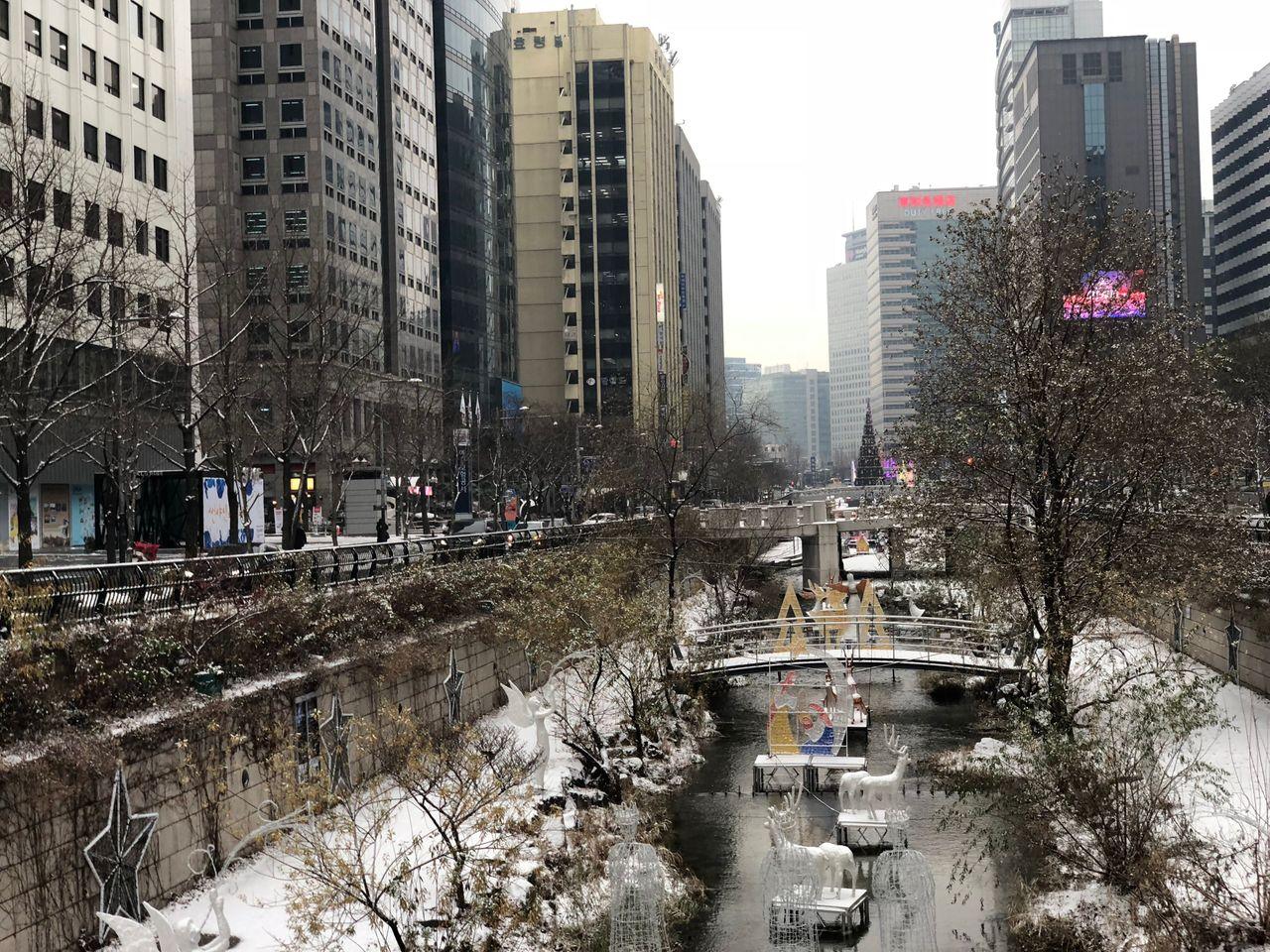 It snowed during the day and the lights didn't come on but with the snow covering all the surfaces, it was still stunning.
---
2018 Seoul Christmas Festival|Lights at Hongdae
---