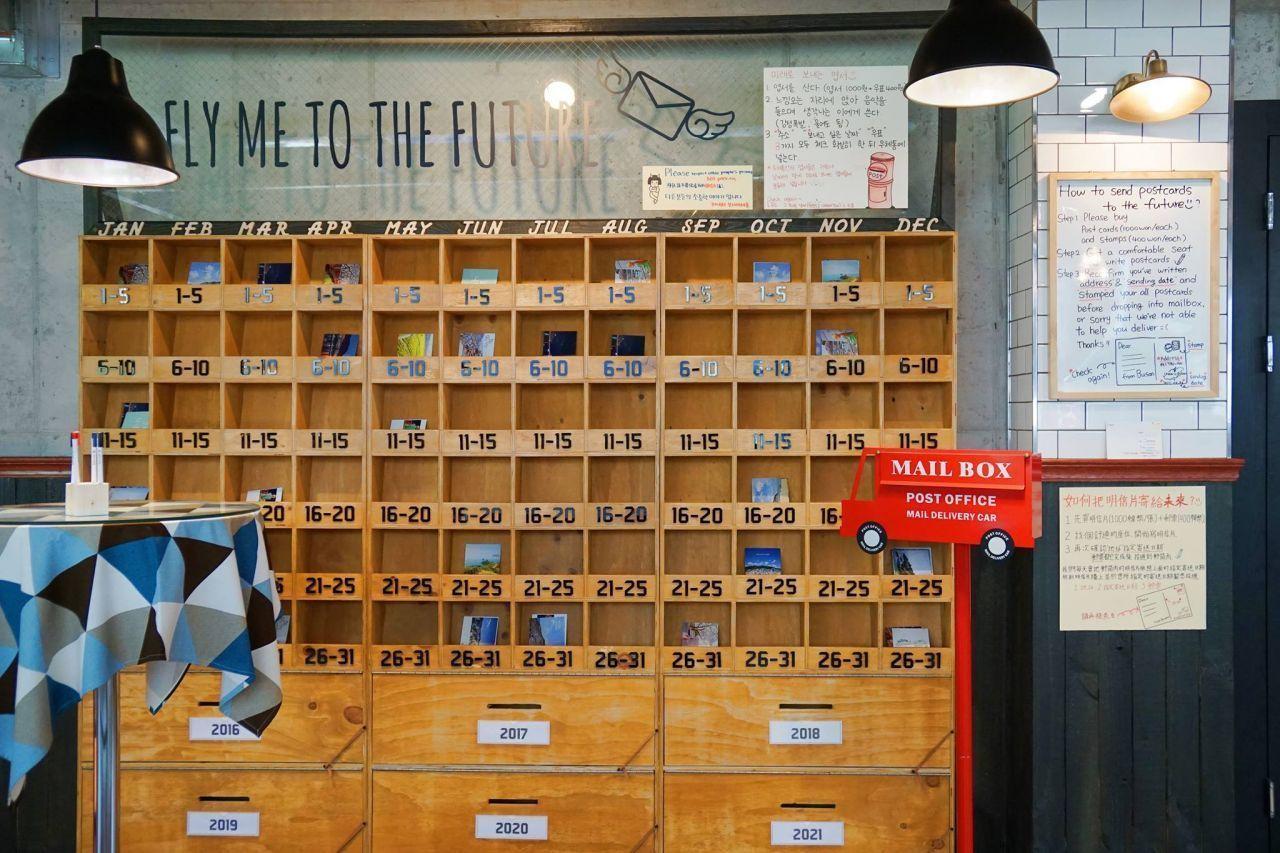 Hello,everyone! We are Creatrip, a group of Korean travel experts.
We proudly present you the latest, useful Korean travel information and tips every day.

Korean souvenirs are a very troublesome thing for many people. On the one hand, they have to be sent out, and they have to be delivered just right. However, compared to the city where South Korea travels, Seoul seems to have a lot of choices. If it is to come to Busan? In a large seaport city, what do you want to buy to represent this journey? Xiaobian today introduces the special souvenirs that must be bought in Busan, Korea for your reference.
---
Busan Must-buy Souvenirs:1. GIF Photo Studio(움직이는나진상점)
Area:Busan Gamcheon
Address:부산광역시 사하구 감내2로 170-1
Business Hours:10:30 to 18:30
Type: Featured hand flip book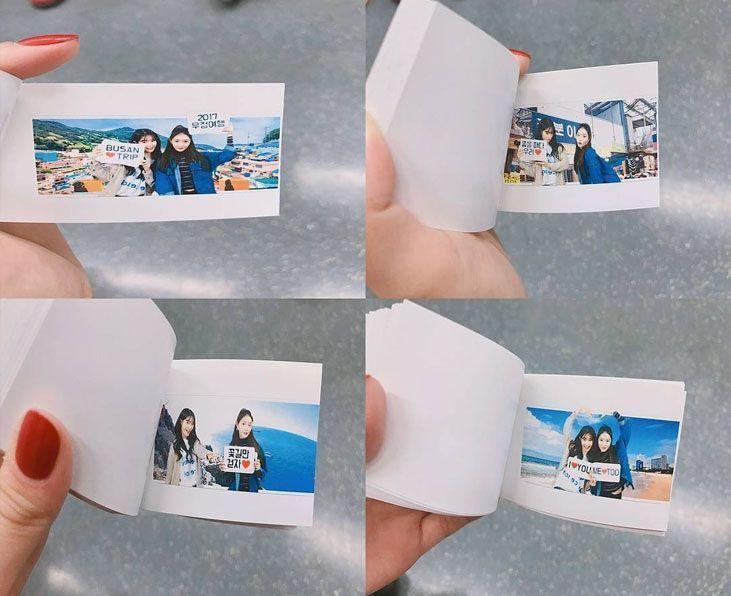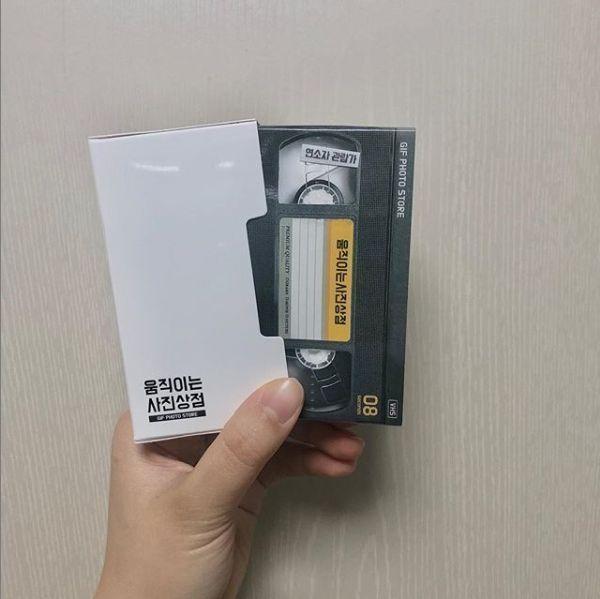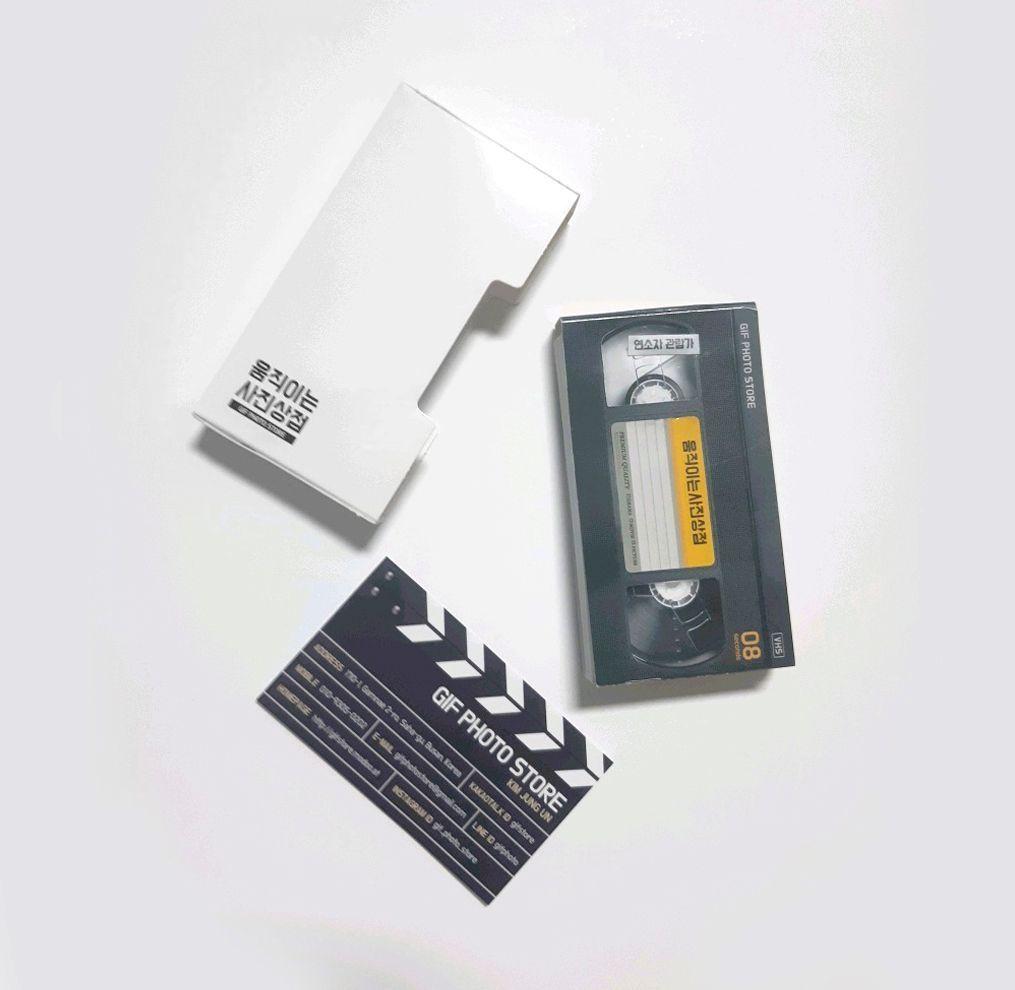 In the cultural village of Gamcheon-dong, there is a special photo studio where you can make a cute little photo album with your own photos. You can create a hand flip photo book with different background images. Countless images are assembled into a book. This souvenir idea is one and only. You can cherish your special memories as a record.
A small book like this, with beautiful outer packaging, will be a perfect gift for your friends and your beloved ones.
You can also take the photos in the studio in a group. This is a highly cost-effective activity for a big group. The more copies you order, the price drops. You can make an appointment for your photoshoot through the Internet.
When you visit the Gamcheon Cultural Village, make sure you get this cute hand flip photo album.
Busan Must-buy Souvenirs

:2. Little Planet(리틀플래닛)
Area:Busan Seomyeon
Address:부산 부산진구 서면로68번길 16

Type:Luggage Name Tag
Opening Hours:09:00 to 20:30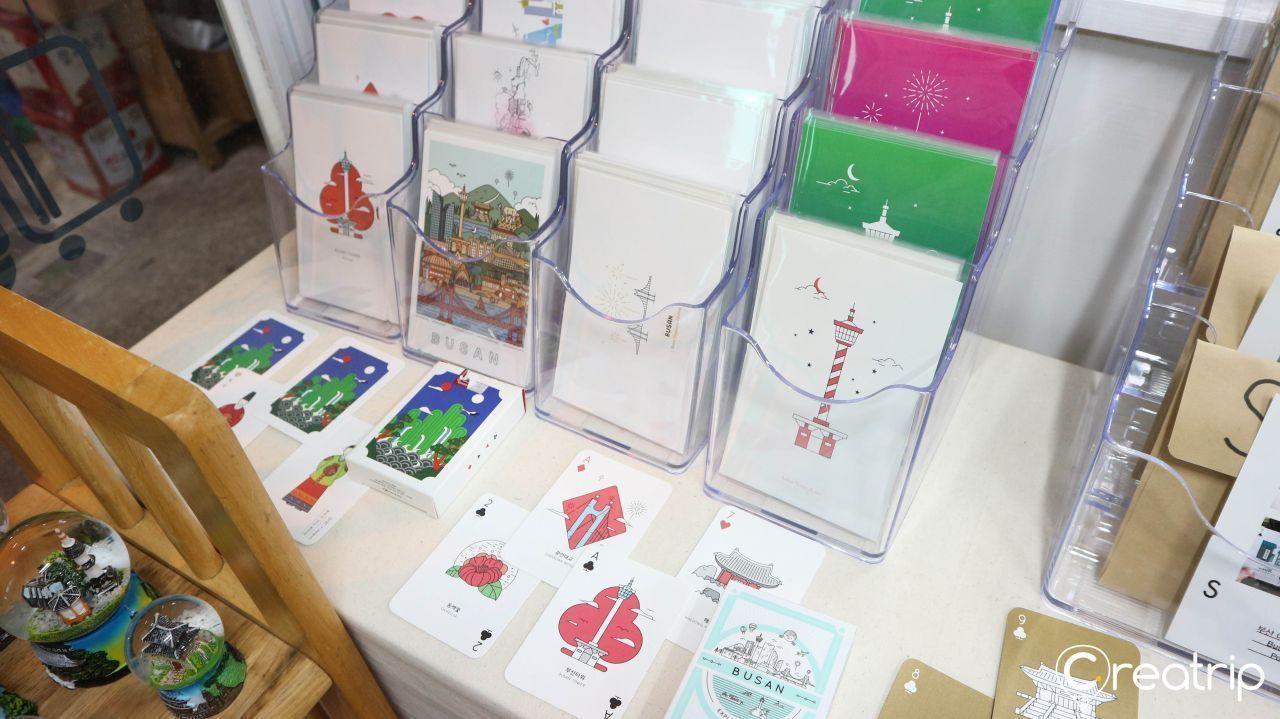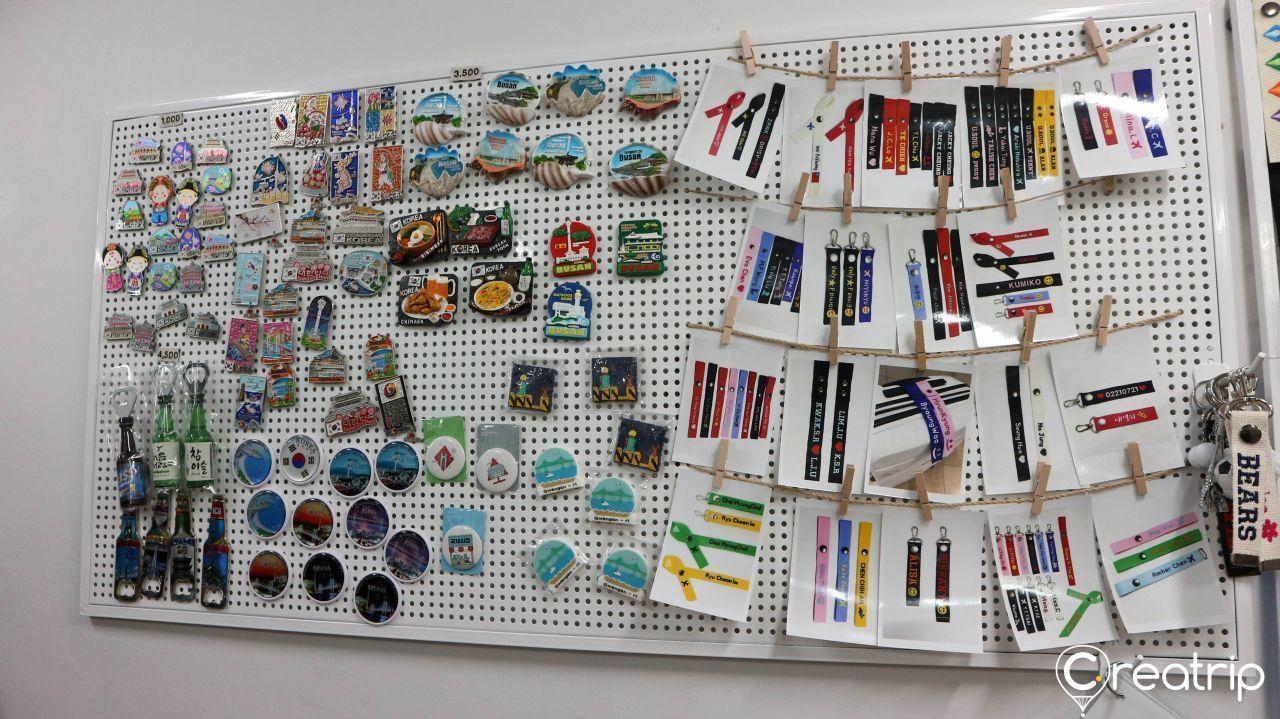 In the alleys of west Busan, Little Planet is famous for making customized "luggage name tags."
Many people will come to this Busan souvenir shop and make customized luggage name tag.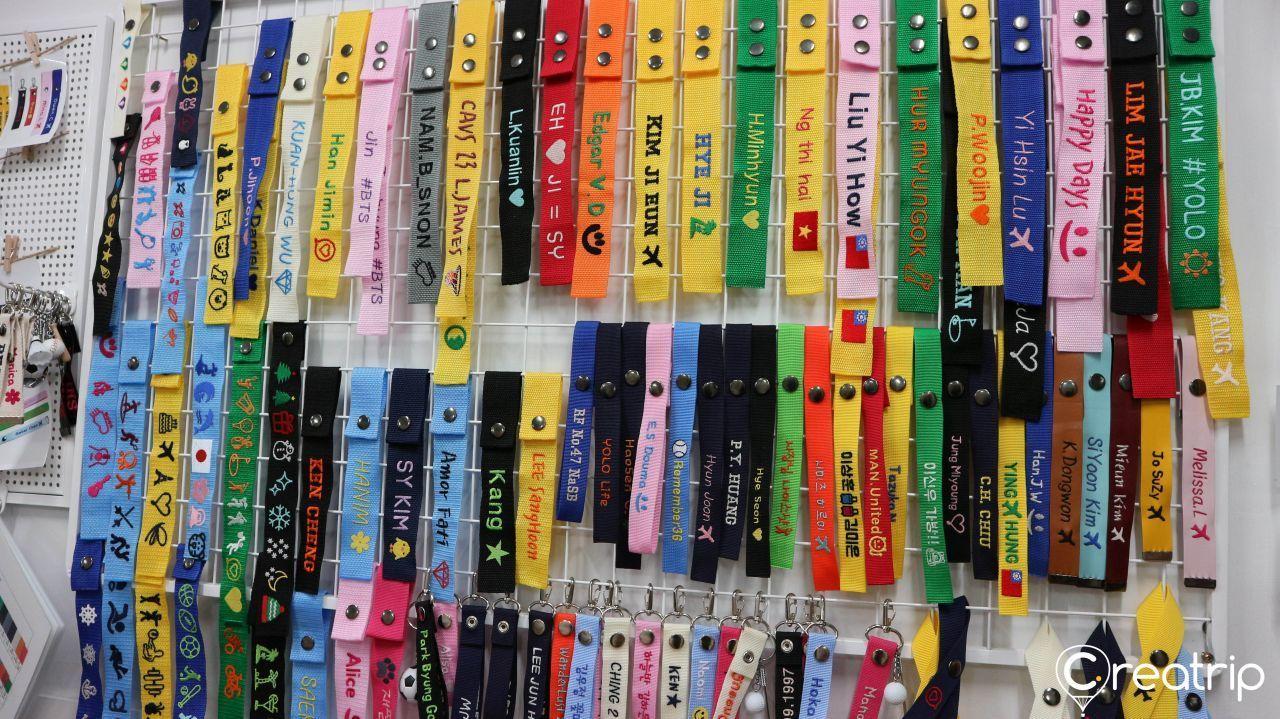 When you walk into this small store, you can see a lot of sample name tags.
You can look at the displayed tags on the wall first, and choose the style and color you want.
You have to consult with the instructor on the kind of patterns, colors and texts of your name tag.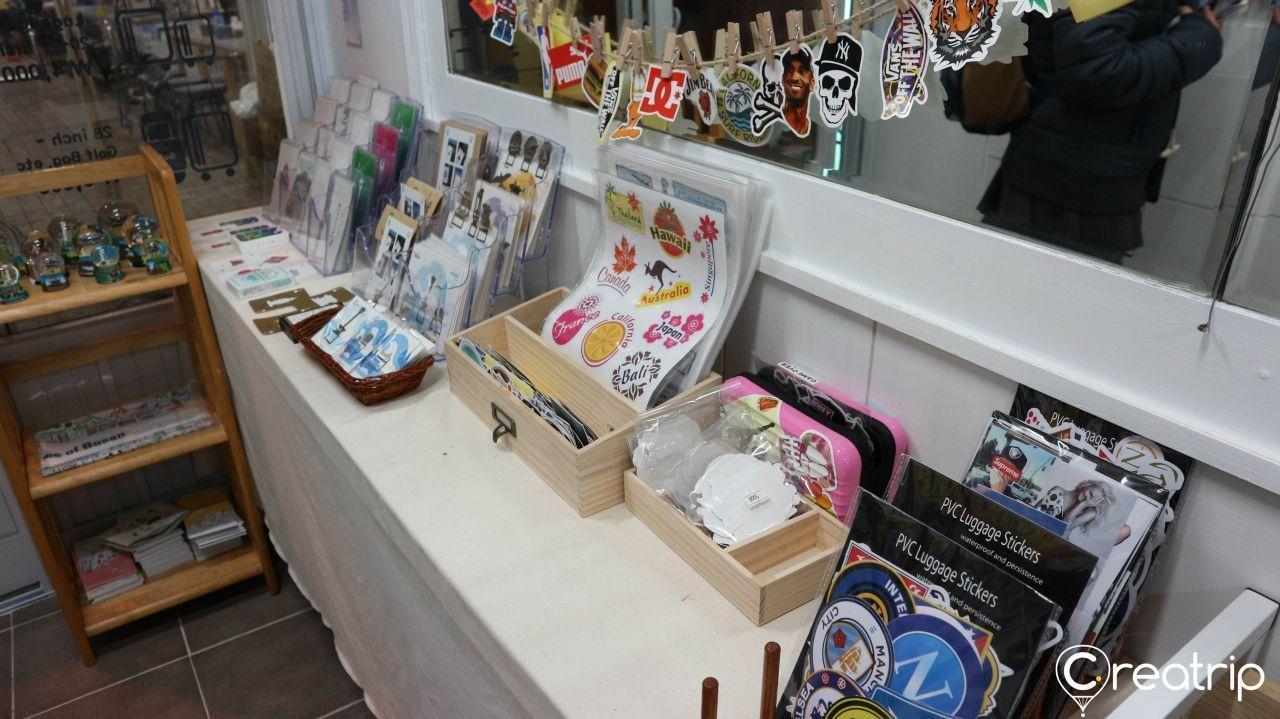 In addition to the baggage name tags, Little Planet also sells stickers, postcards, and playing cards.
This store is definitely worth visiting.
If you have a chance to visit West Busan, make your own name tag and come back later in the afternoon to pick it up.
Busan Must-buy Souvenirs

:3.

SOUVENIR SHOP(아기자기 체험공방)
Area:Busan Gamcheon Cultural Village
Address:부산 사하구 감내2로 182

Type:Painting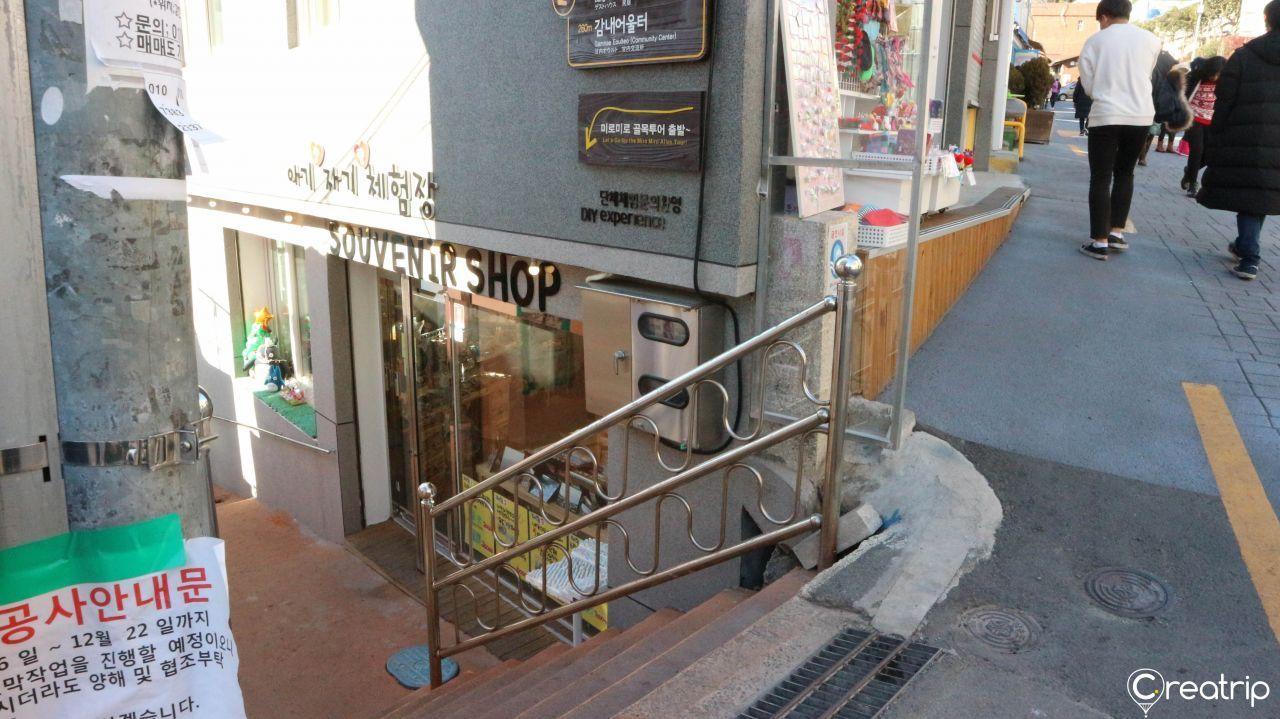 In addition to the hand-flip photo album, you can attend a unique painting class.
At this painting workshop store, you can color porcelain houses of the distinctive Gamcheon Cultural Village.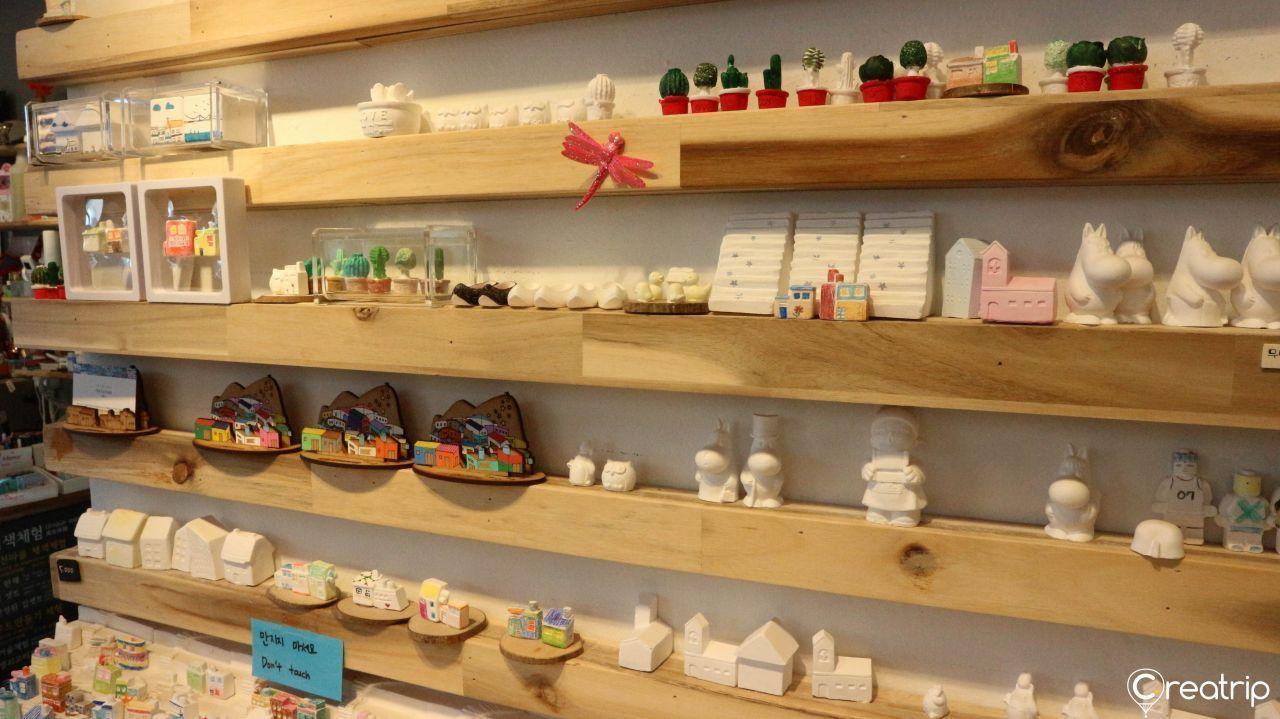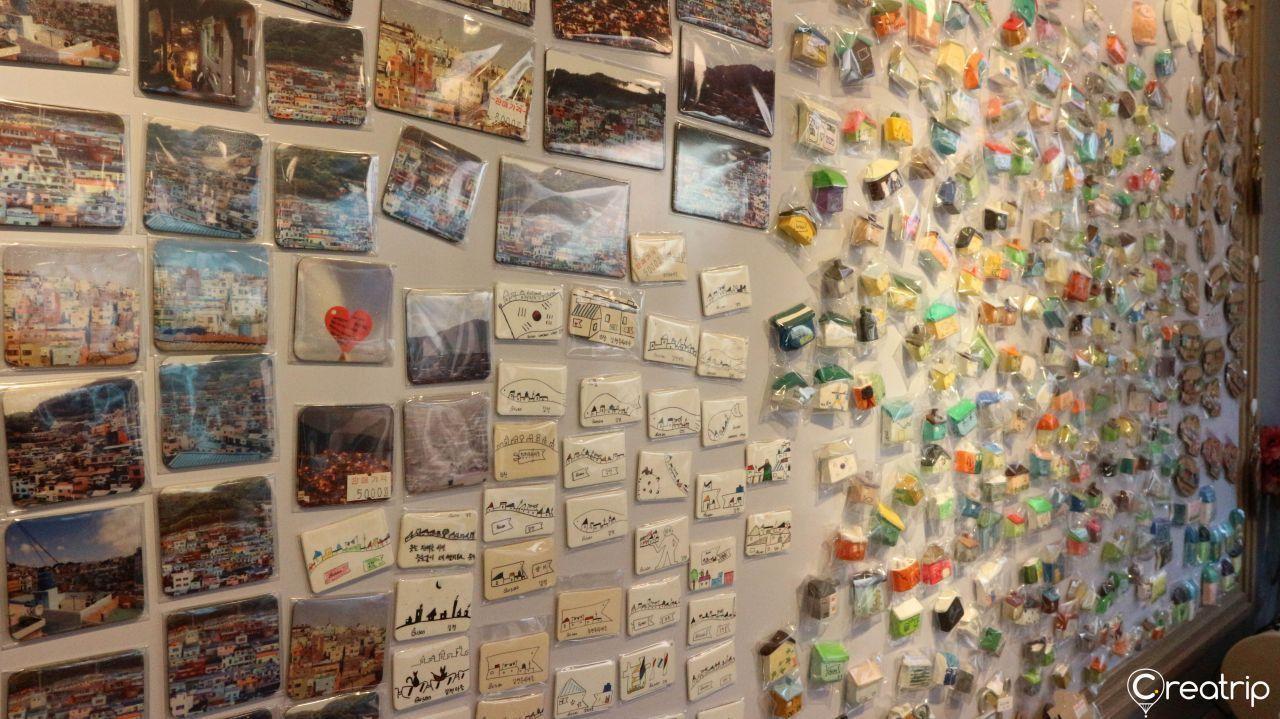 These souvenirs with beautiful and cute at the same time!
This type of souvenir can only be found at SOUVENIR SHOP in Gamcheon Cultural Village.
You can also sign up for the one-day painting class and paint your Ganchuandong Cultural Village house of your choice.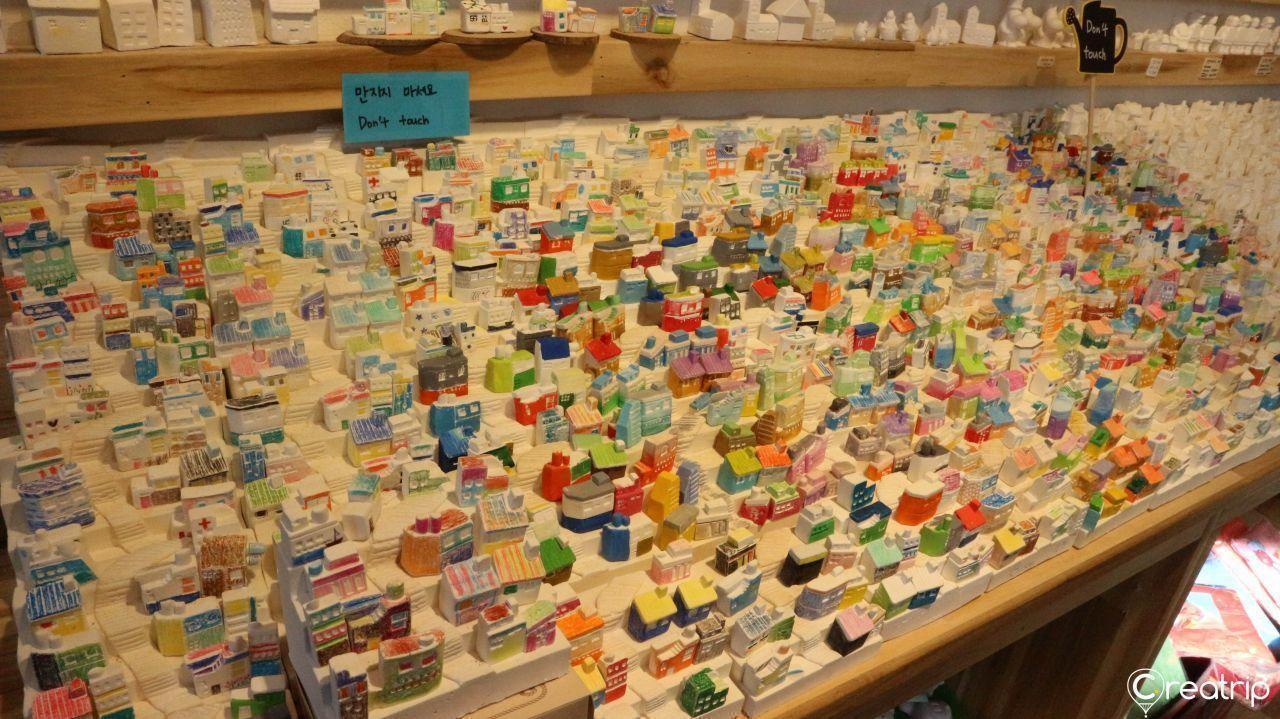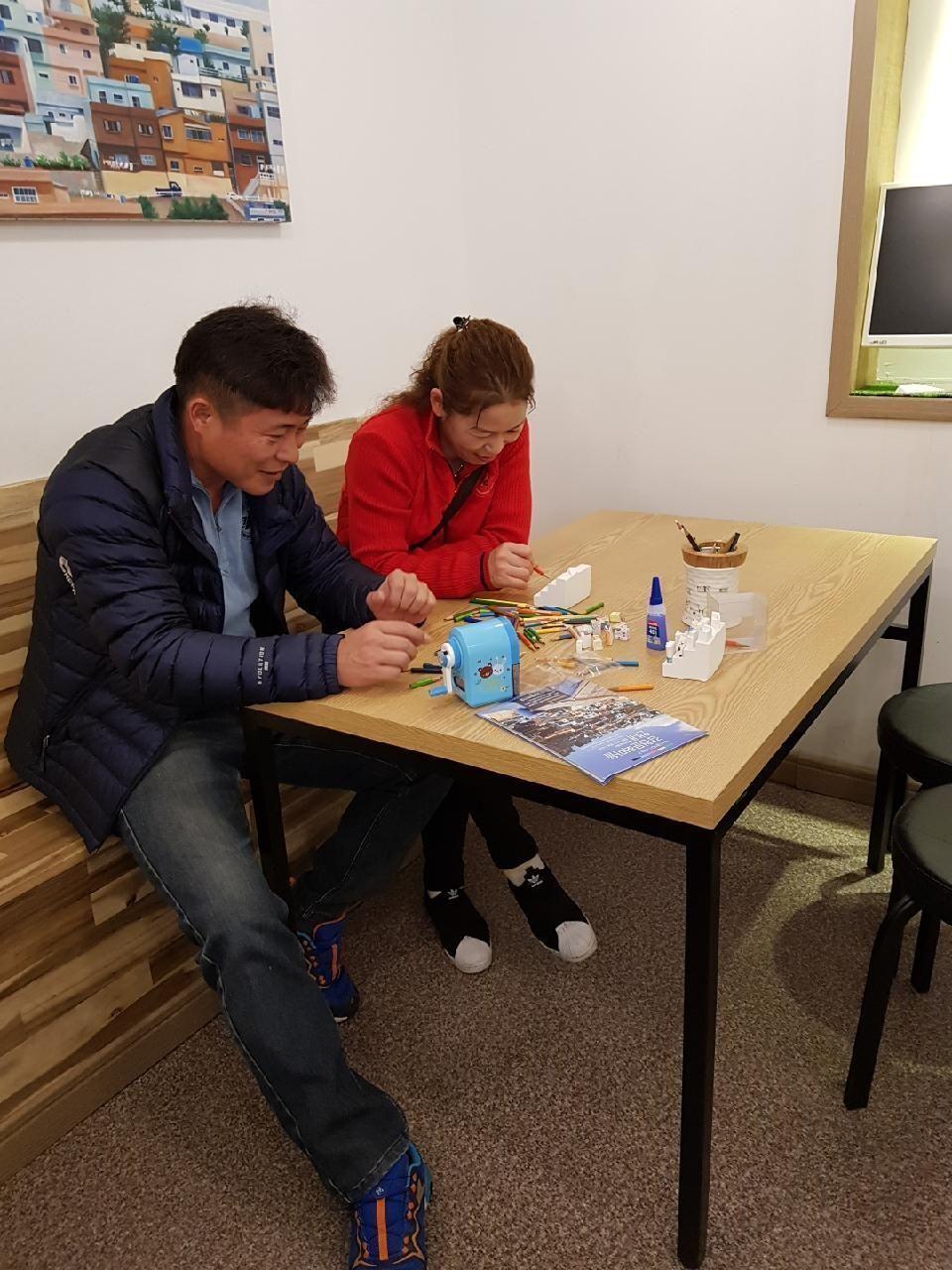 Busan Souvenir:Paint Art Class Price
Paint a small house:₩2,000
Paint a pile of houses:₩20,000
Buy the completed piece:₩25,000
Busan Must-buy Souvenirs

:4. Orange Ocean (

오렌지바다)
Address:Busan Guanganri
Address:부산 수영구 광안해변로 245-1

Type:Souvenirs
Opening Hours:10:00 to 23:00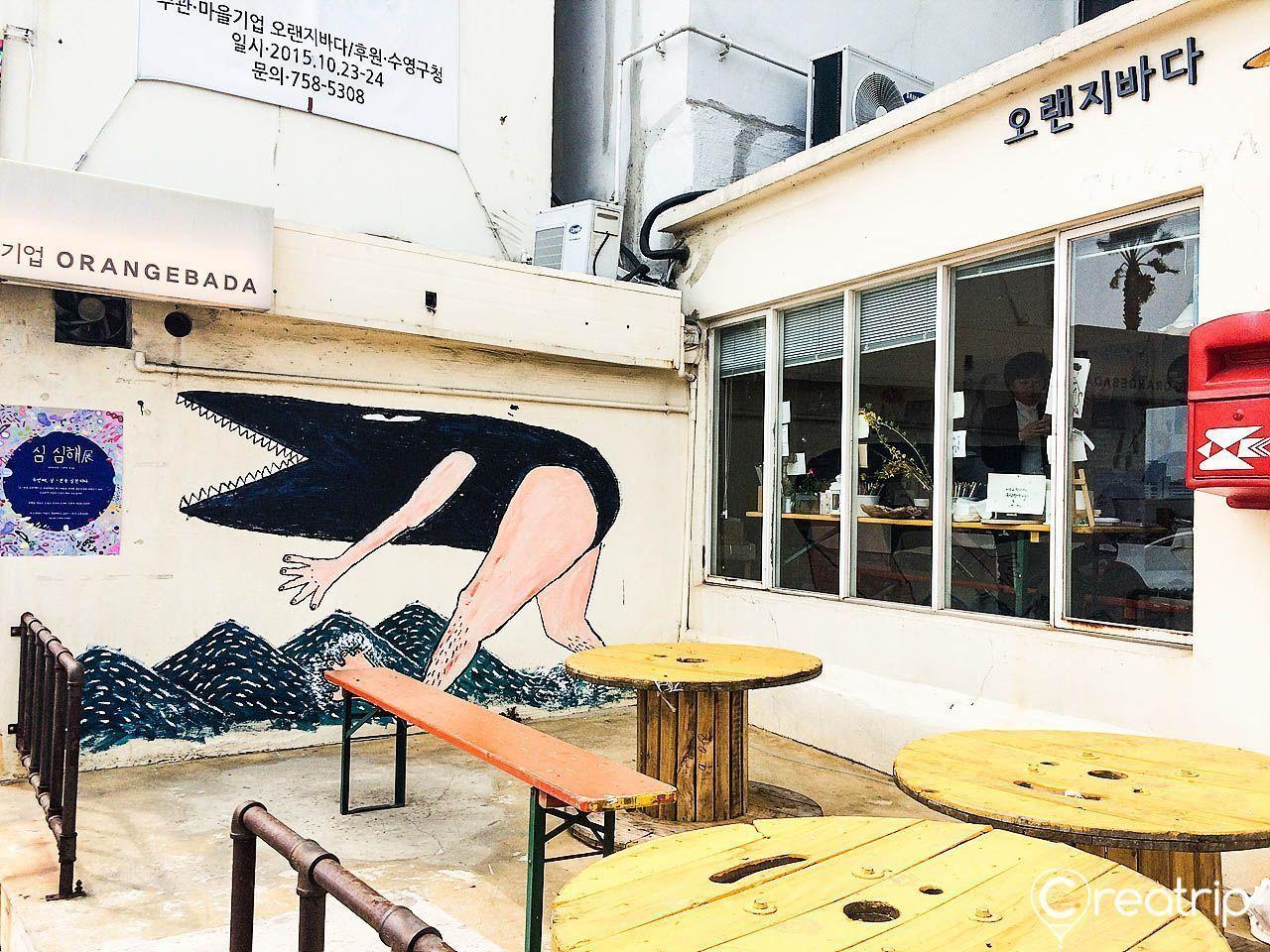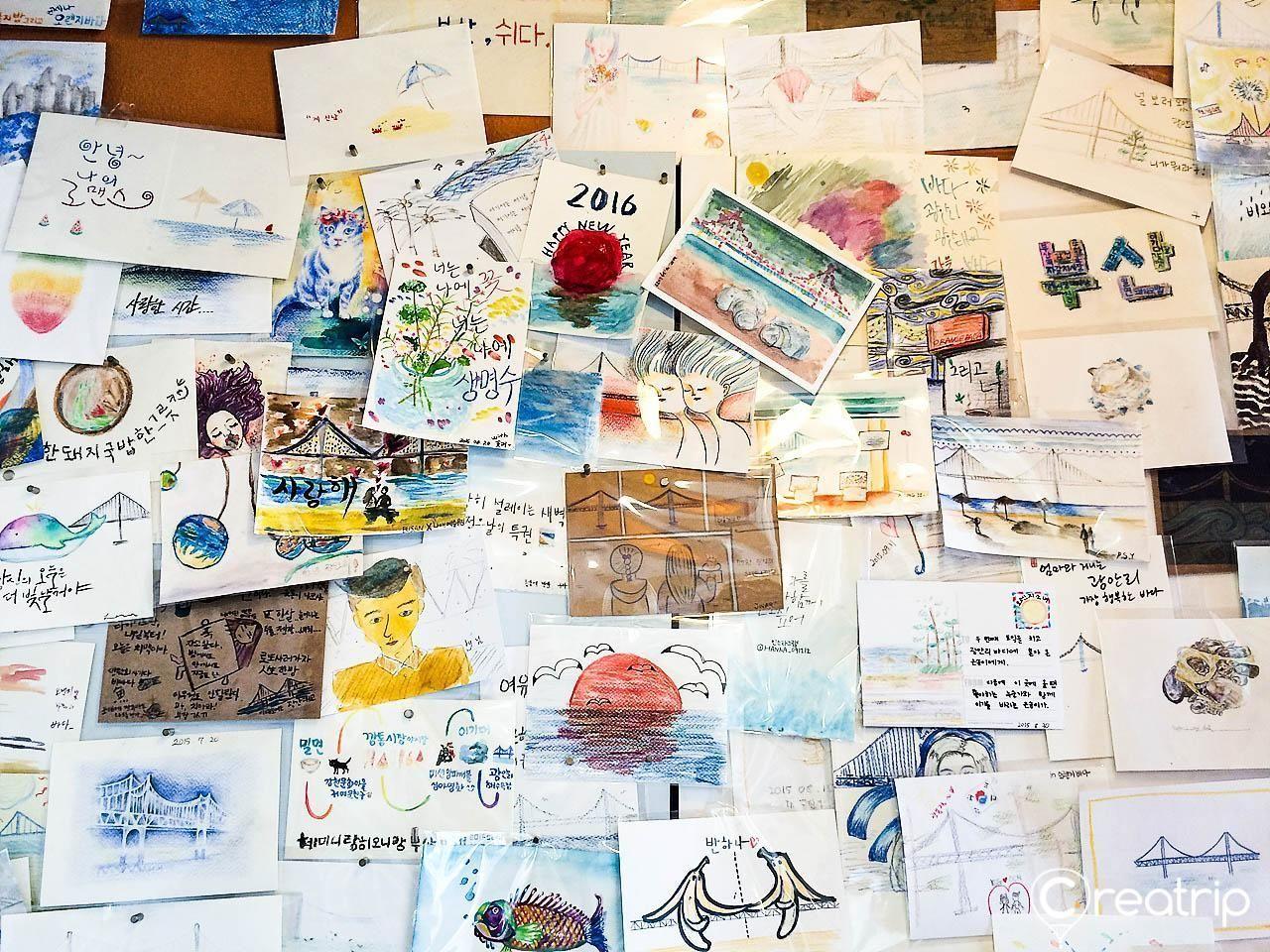 Located on the coffee street of Gwanganli Beach, the "Orange Ocean" is a must-visit souvenir shop in Busan.
This store sells many small ornaments, handmade wallets, and hand-painted postcards.
Many things are handmade products, so I would recommend these products for those who want to buy an exclusive souvenir.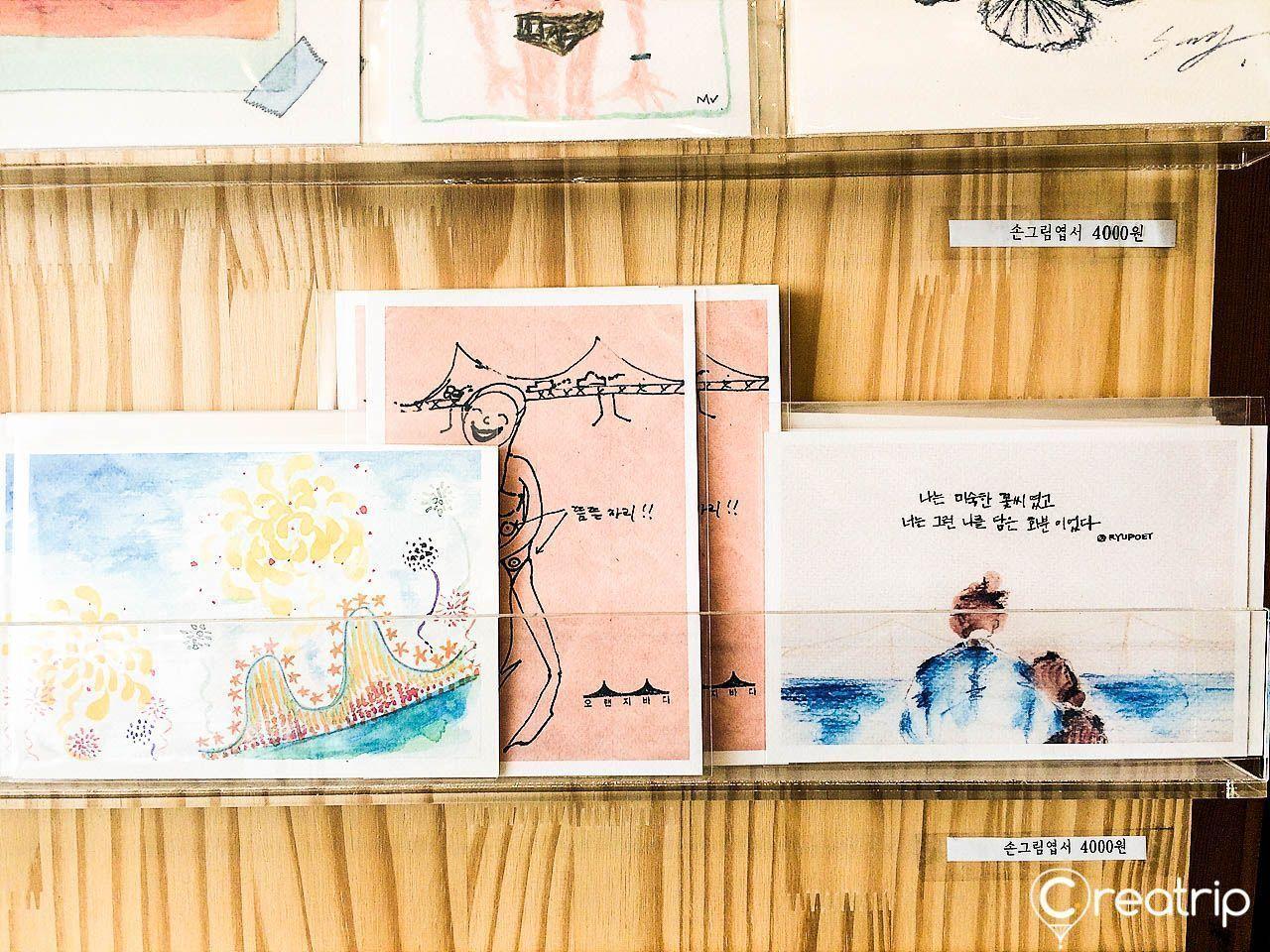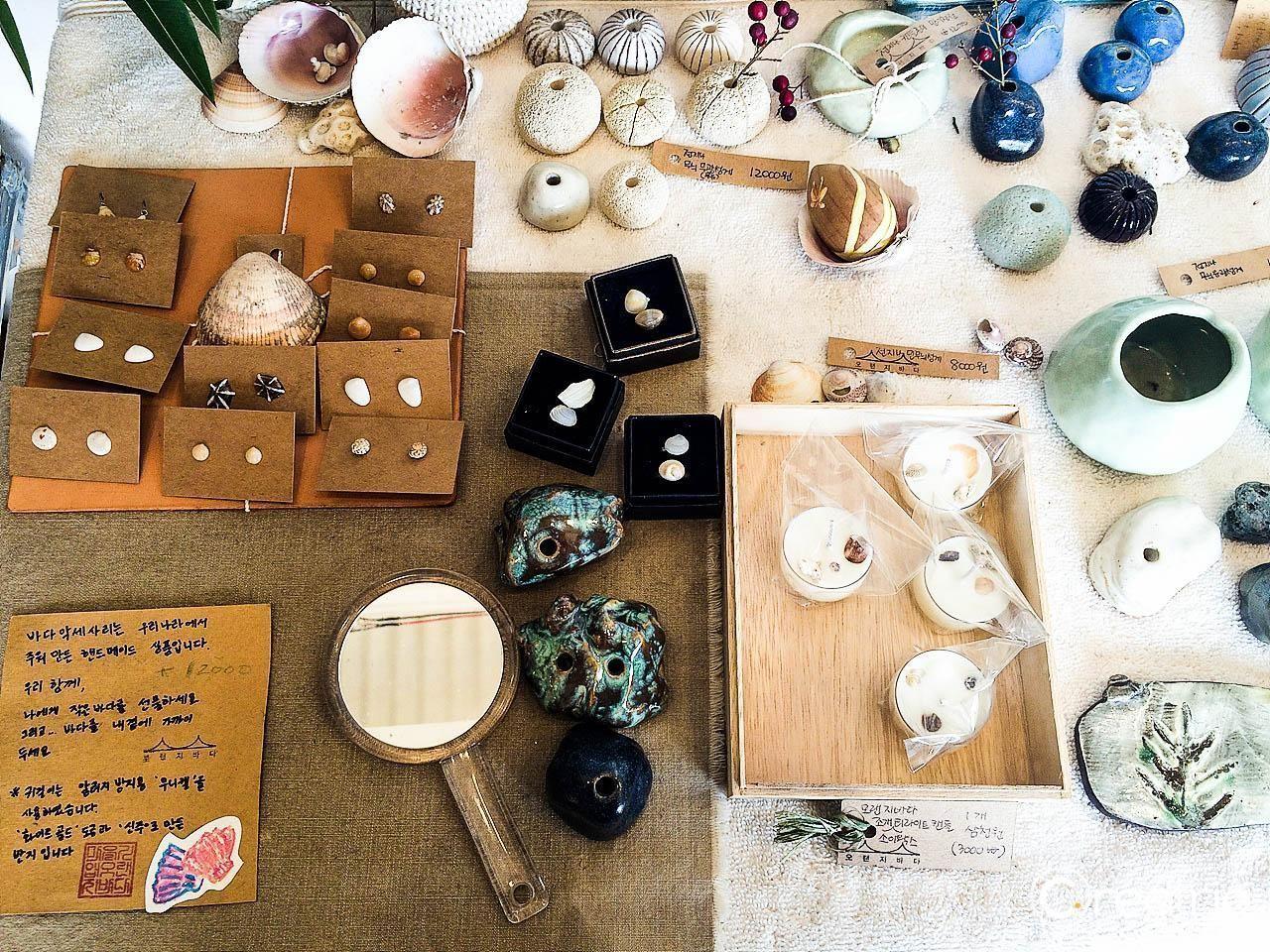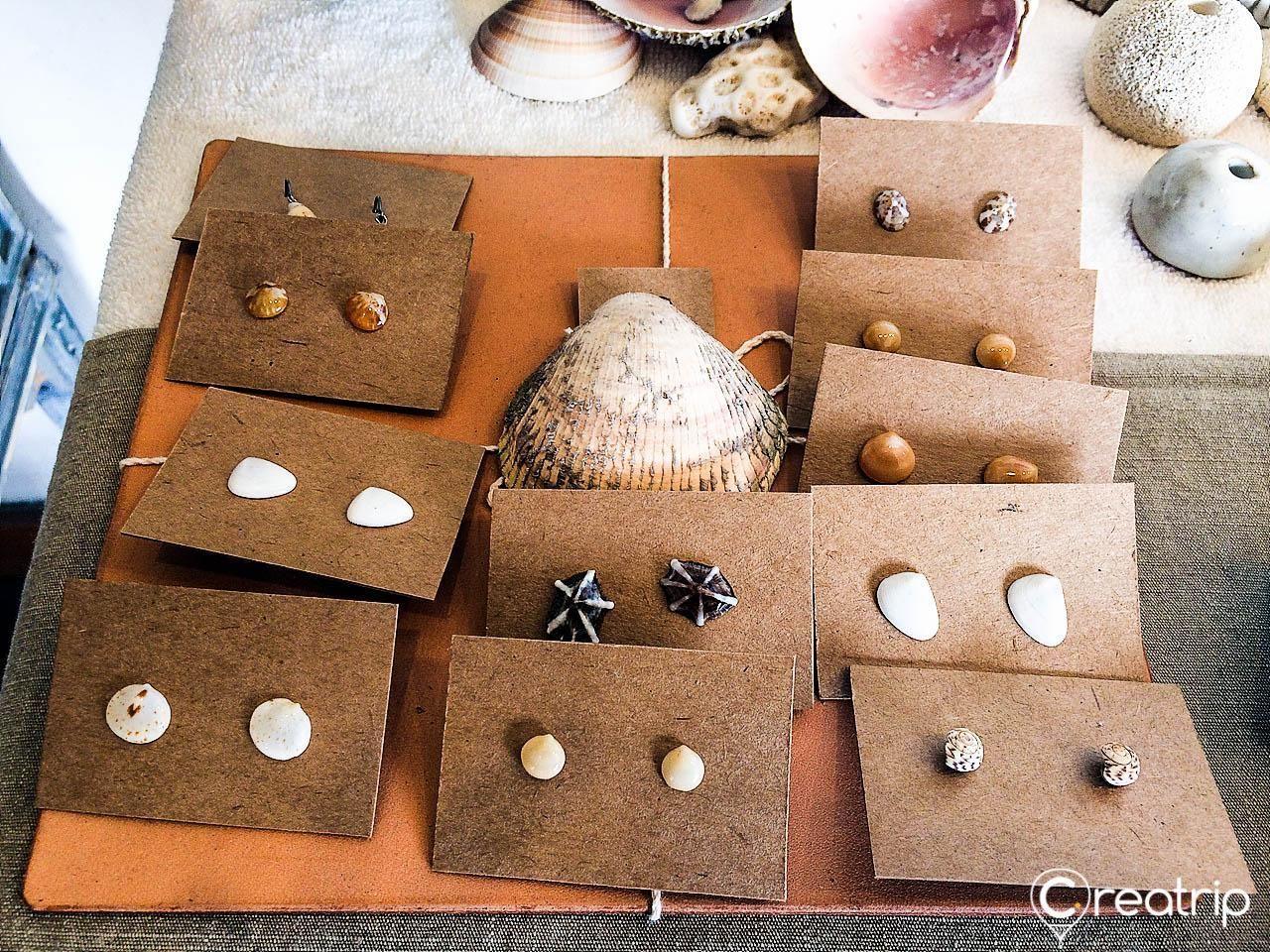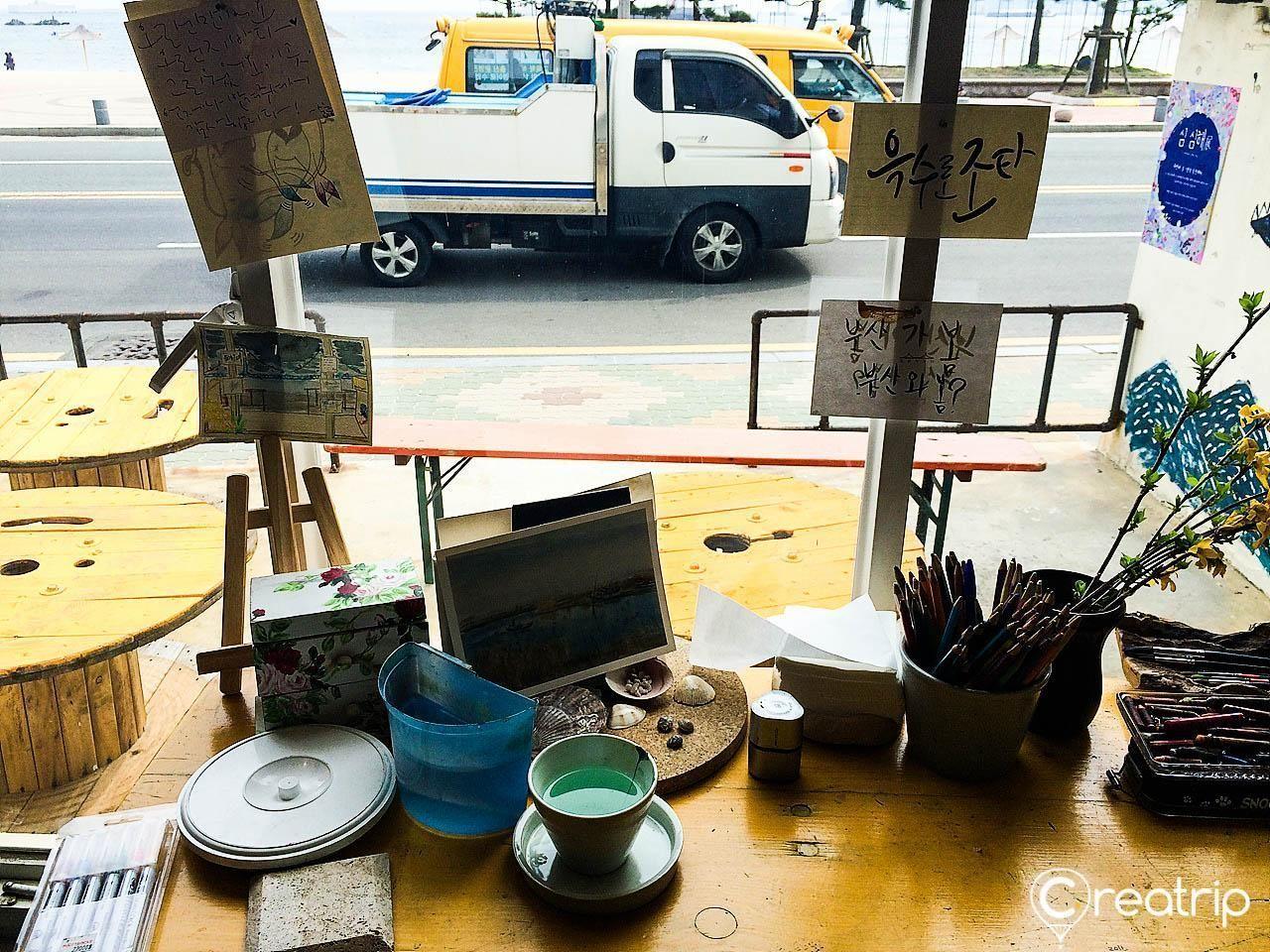 Postcards are my favorite souvenir.
Each and everyone is very special.
Each postcard has is a unique style and can't be found anywhere else.
Other small accessories will also have exclusiveness. If you come to Busan, you should check out these souvenirs in Gwanganli.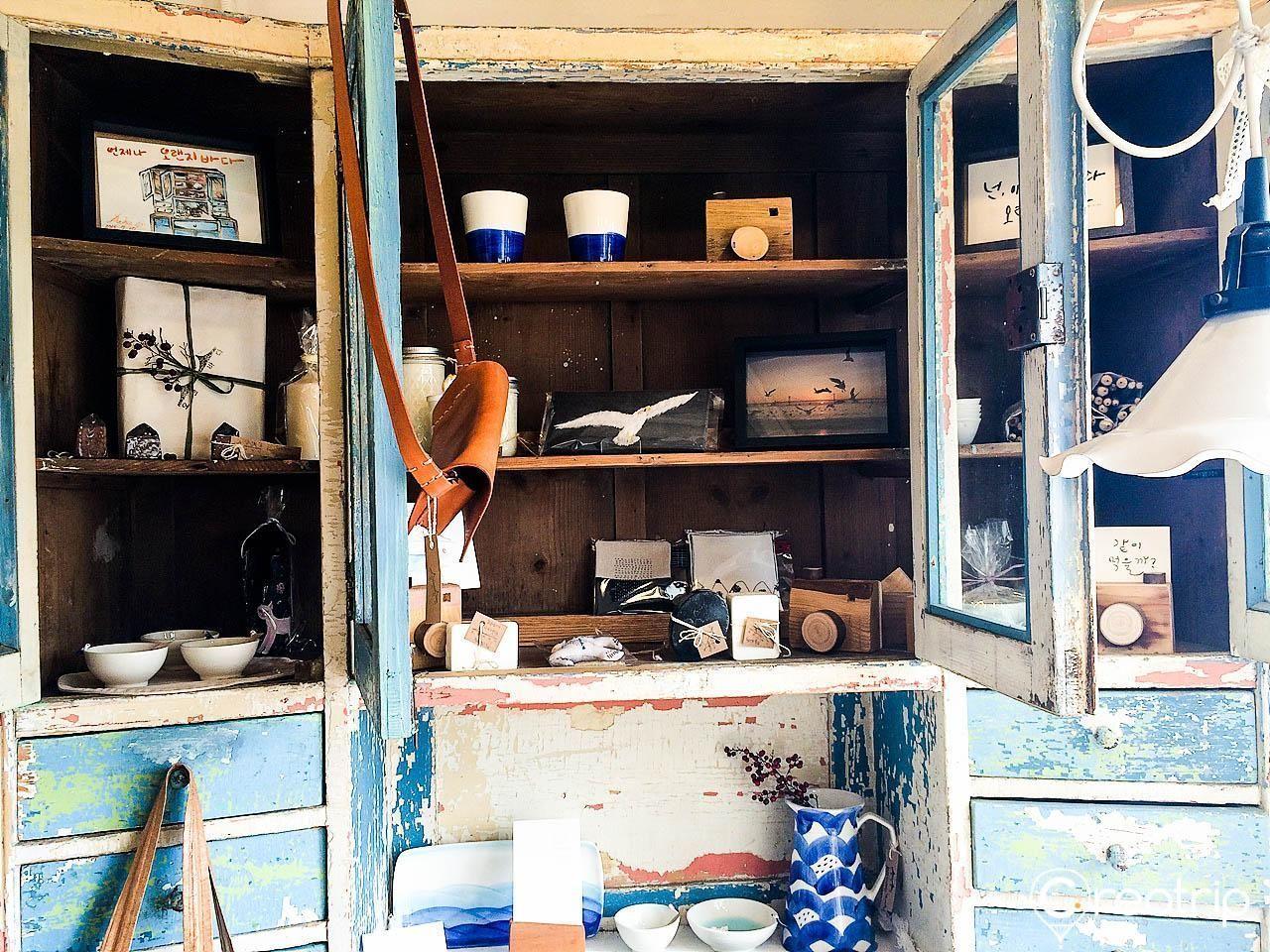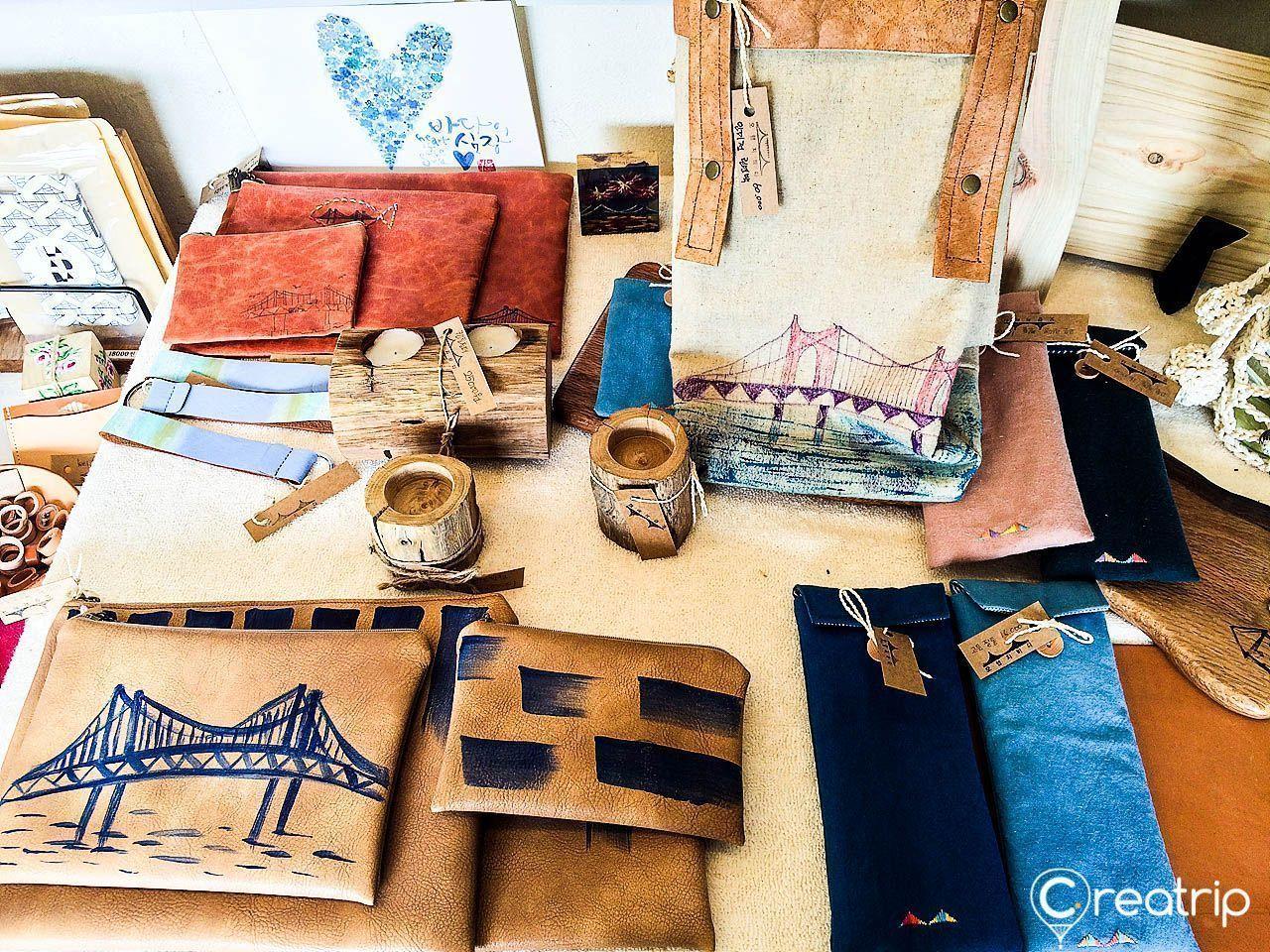 Busan Must-buy Souvenirs

:5.

TWIN ÉTOILE(트윈에뚜왈)
Area:Busan Seomyeon
Address:부산 부산진구 서전로10번길 22-6

Type:Souvenirs
Opening Hours:12:00 to 21:00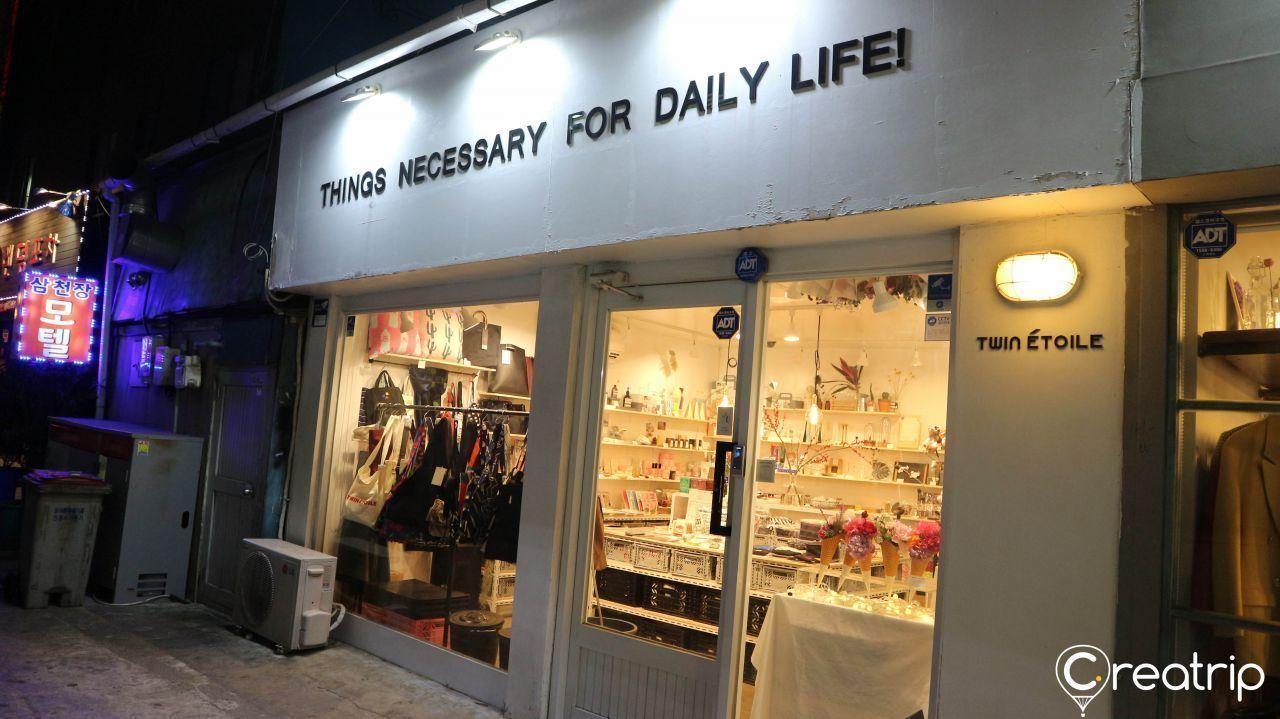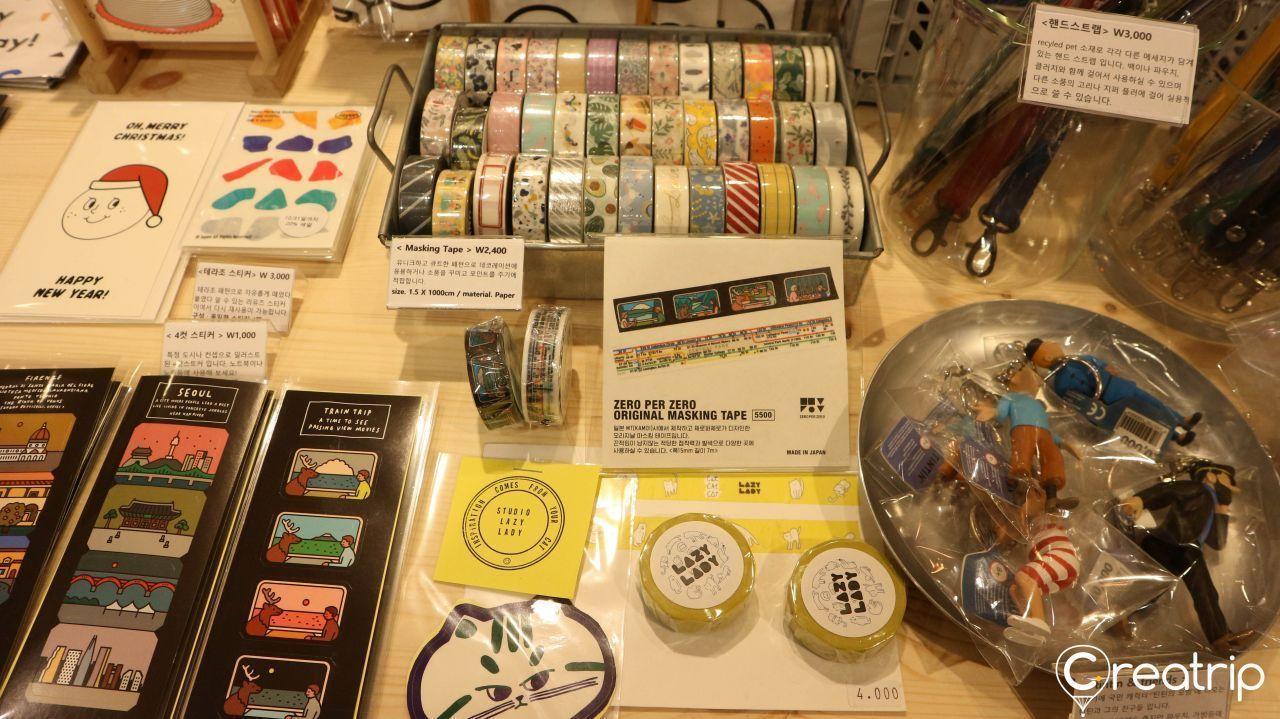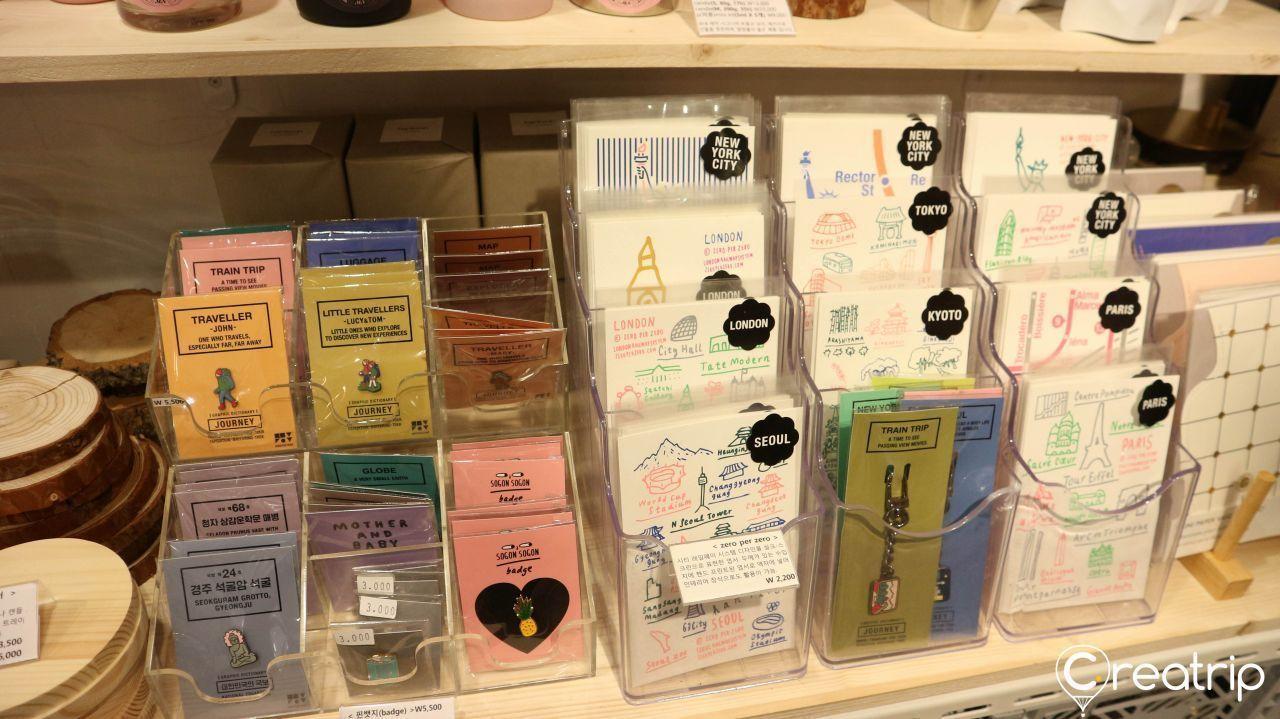 Also in West Busan, TWIN ETOILE sells many accessories and home decor items in unique designs and styles.
If you want to buy small souvenirs (but do not want to go to Daiso or Artbox), you can check out this store.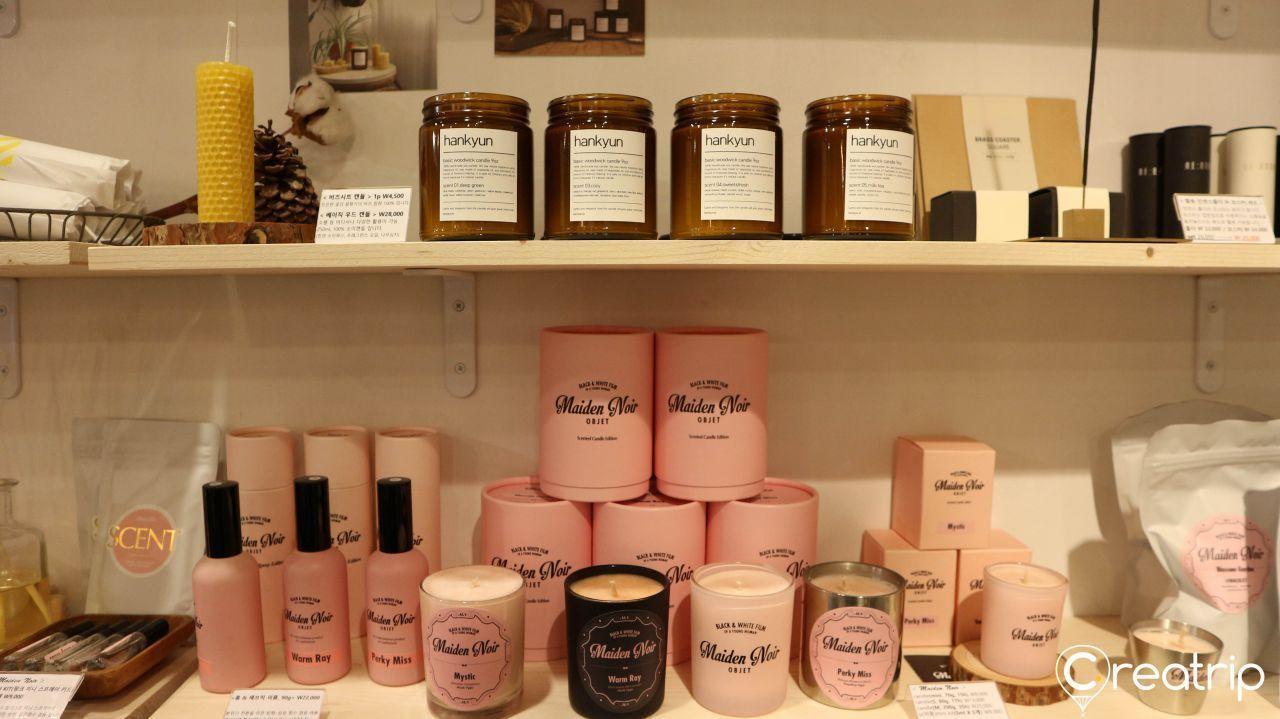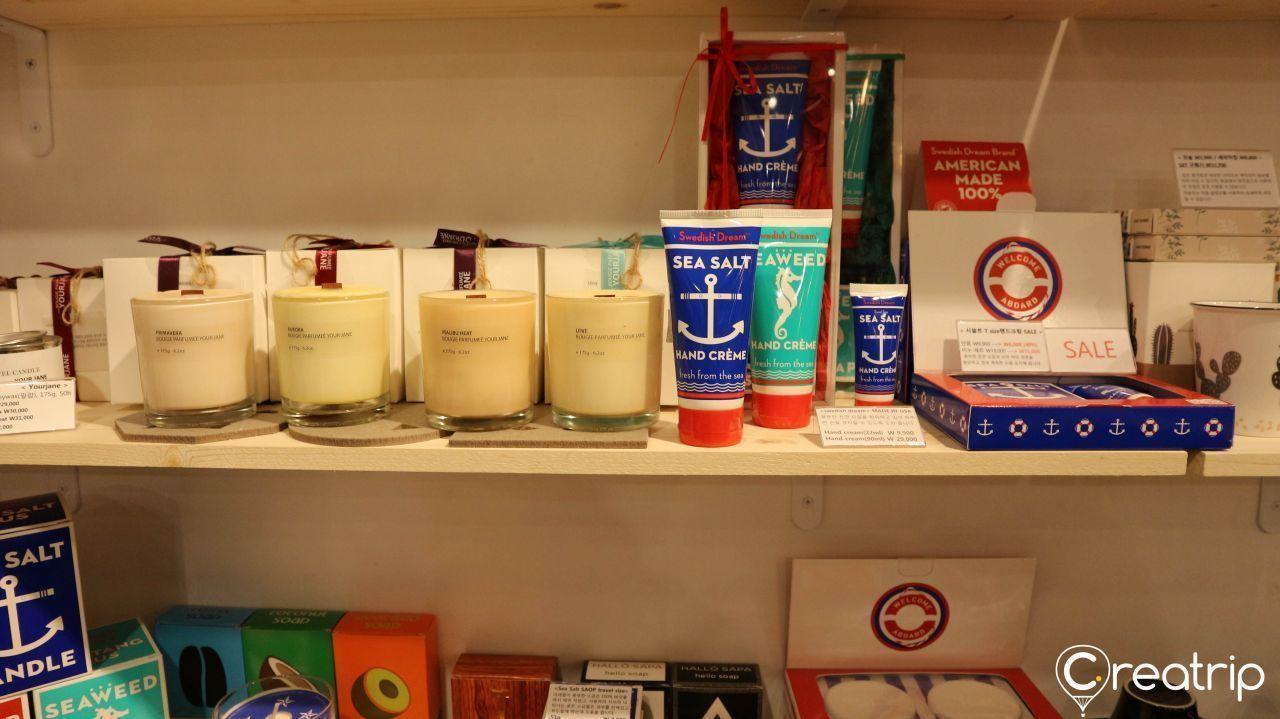 You might have wondered when you see pretty items on Instagram or Facebook.
Where do people buy these items from?
In fact, Twin Etoile is a great place to start your souvenir hunting.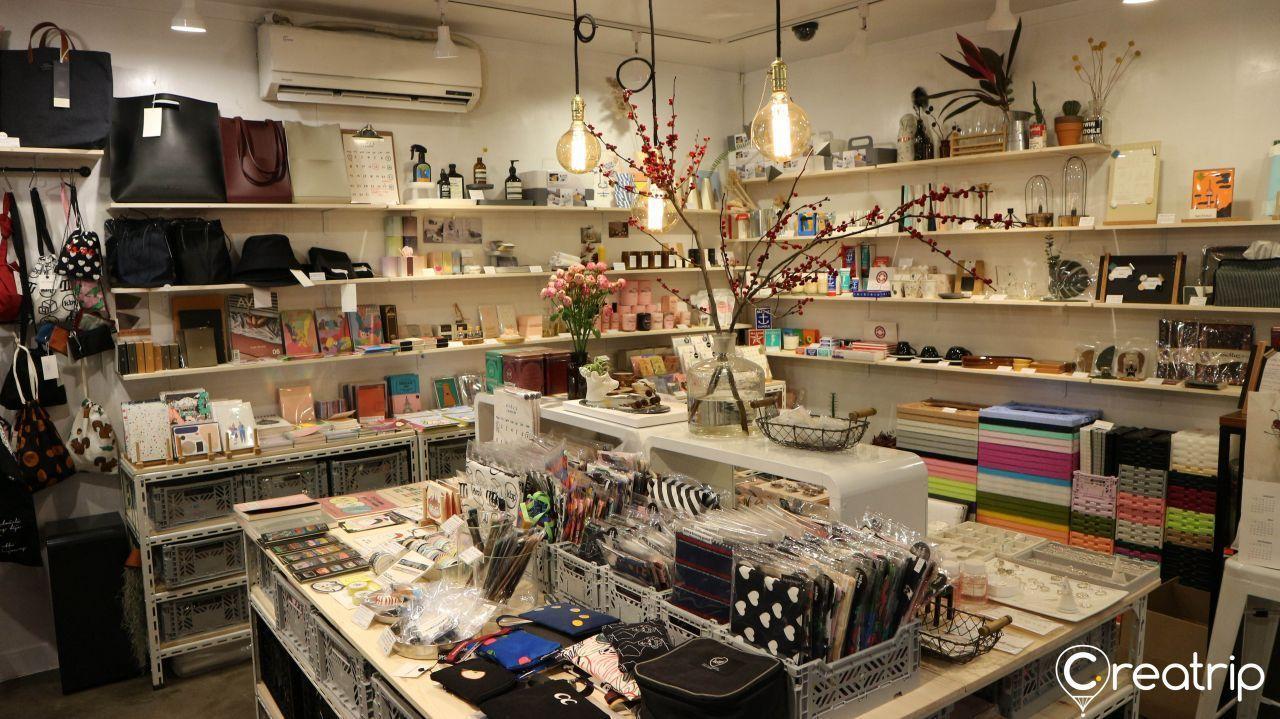 This store is full of designed objects, postcards, charms or daily necessities, as well as scented candles.
I found many cute items for myself in TWIN ETOILE in west Busan.
If you have plans to visit West Busan, you must check out this place.
Busan Must-buy Souvenirs

:6. OBJECT

(오브젝트)
Area:Busan Seomyeon
Address:부산 부산진구 전포1동 전포대로209번길 11

Type:Souvenirs
Opening Hours:11:00 to 22:00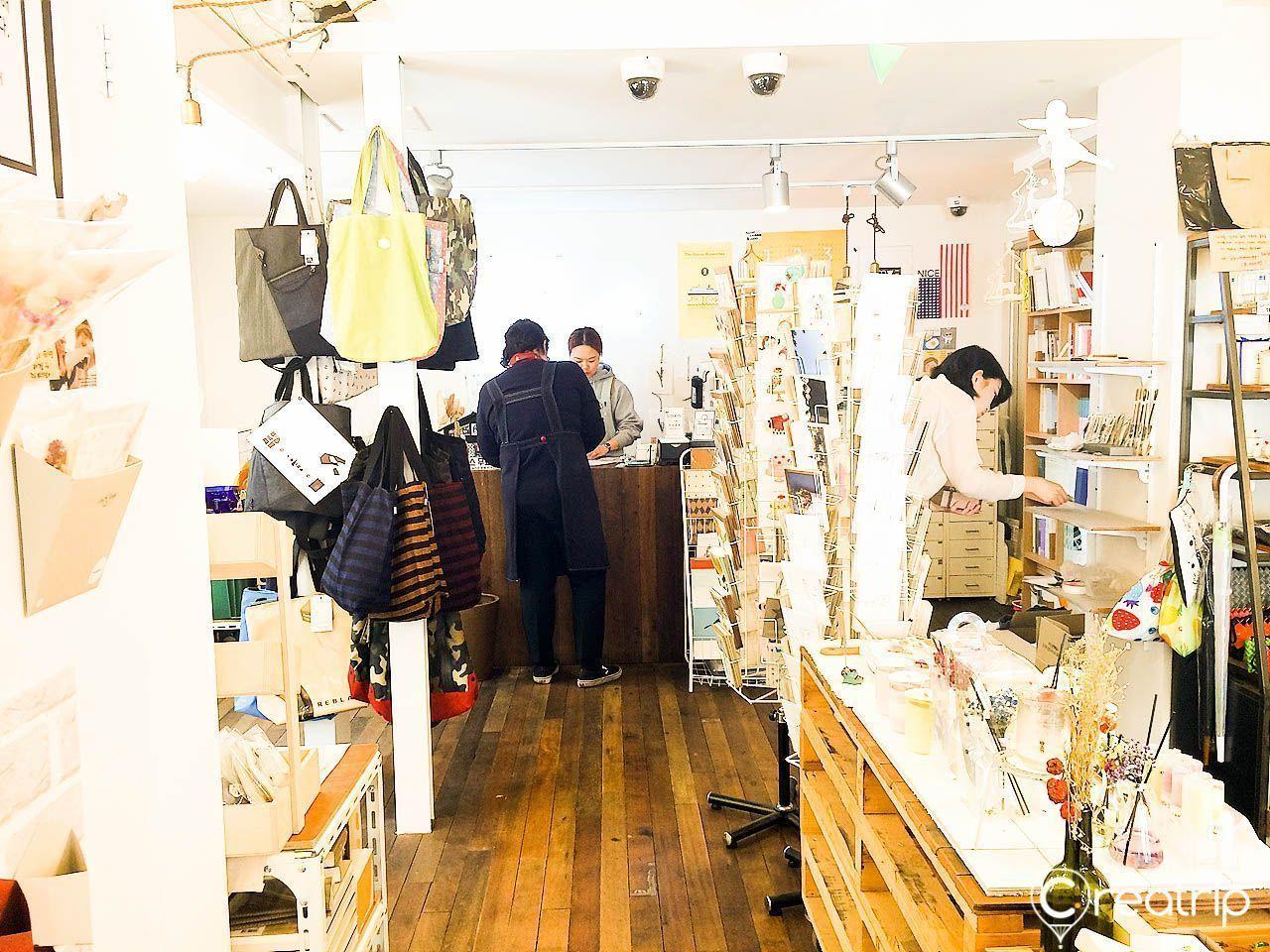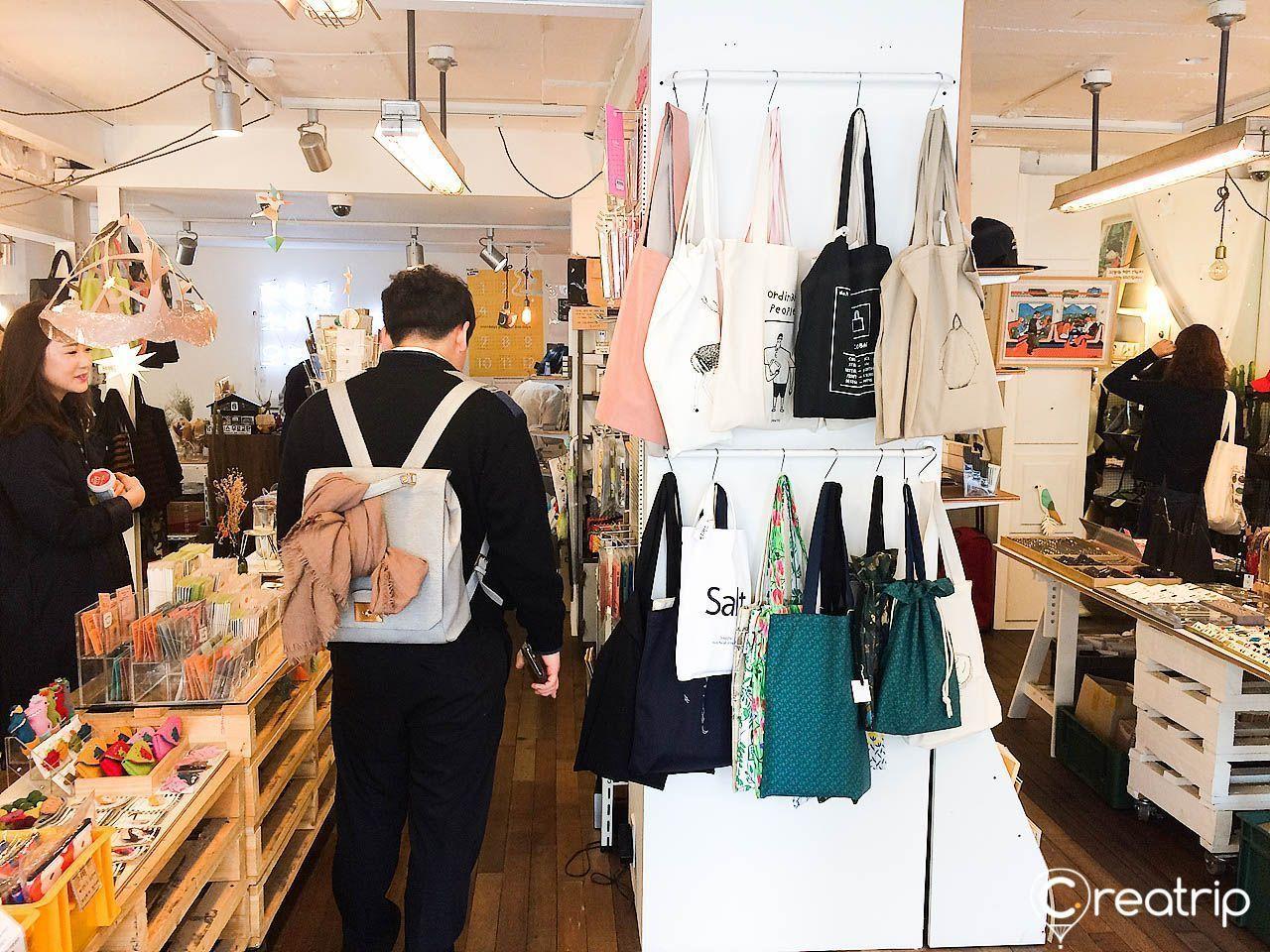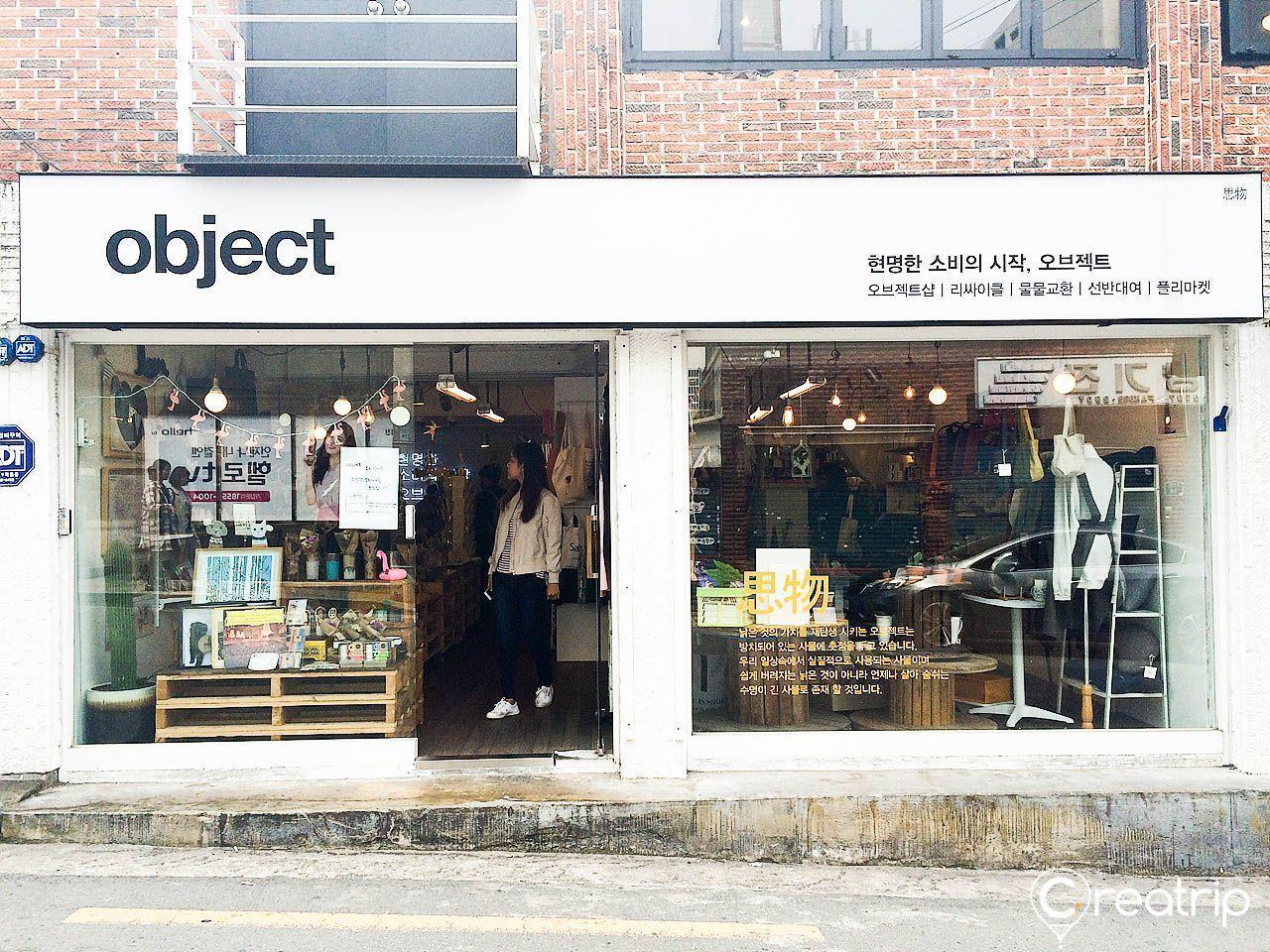 The location of this must-buy souvenir shop in Busan is close to the famous coffee street in West Busan.
The original store is in Hongdae. This Seomyeon branch recently opened and became a famous hangout place in young people in Busan. You can find a collection of brand new gadgets from emerging local designers.
You can purchase unique design products from all around the world, and many artists design products by hands.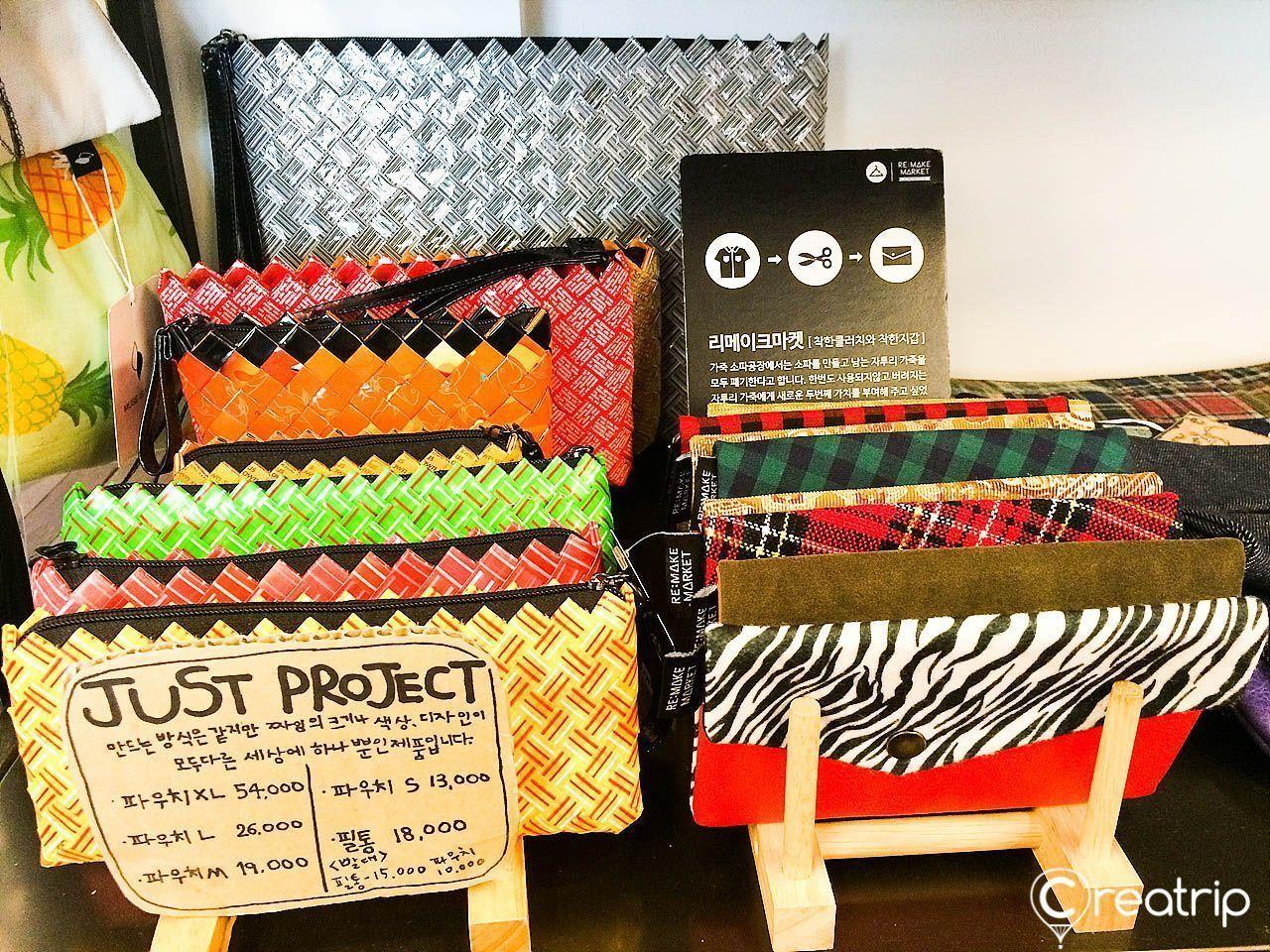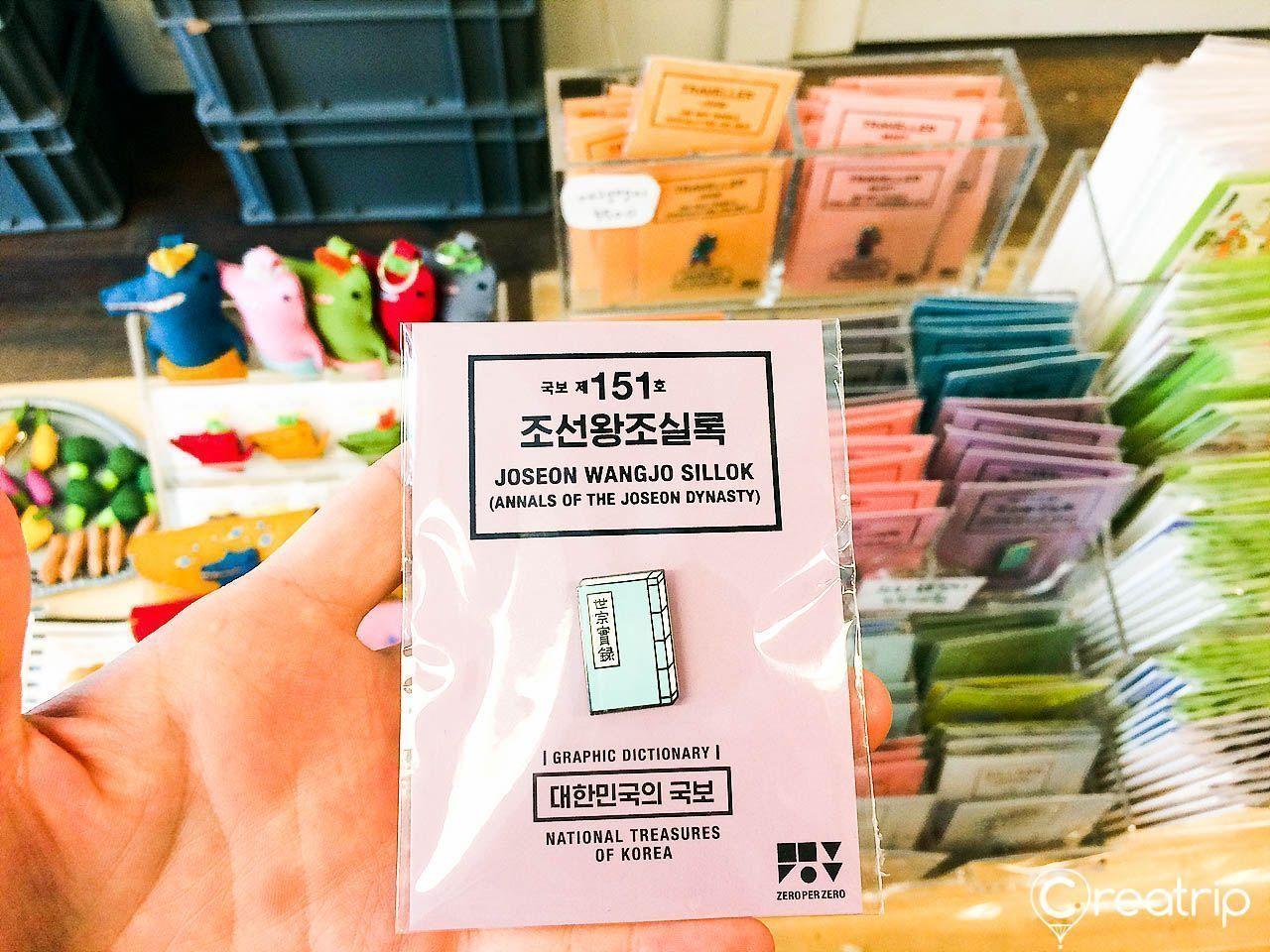 Although the size of the store is relatively smaller compared to the Hongdae store, this store is organized very well and sell many unique products. Therefore, this store is quite popular among Korean youngsters in Busan.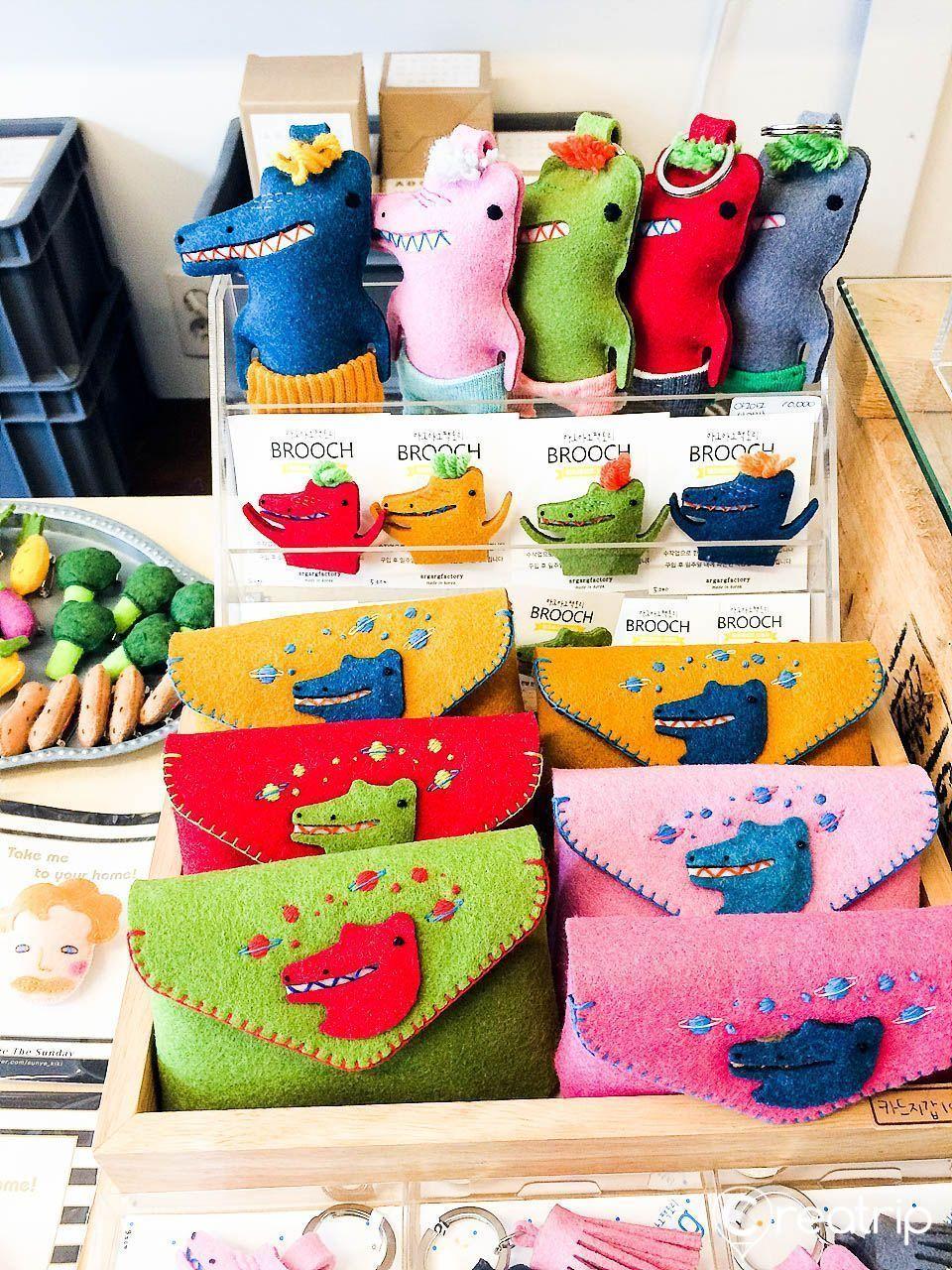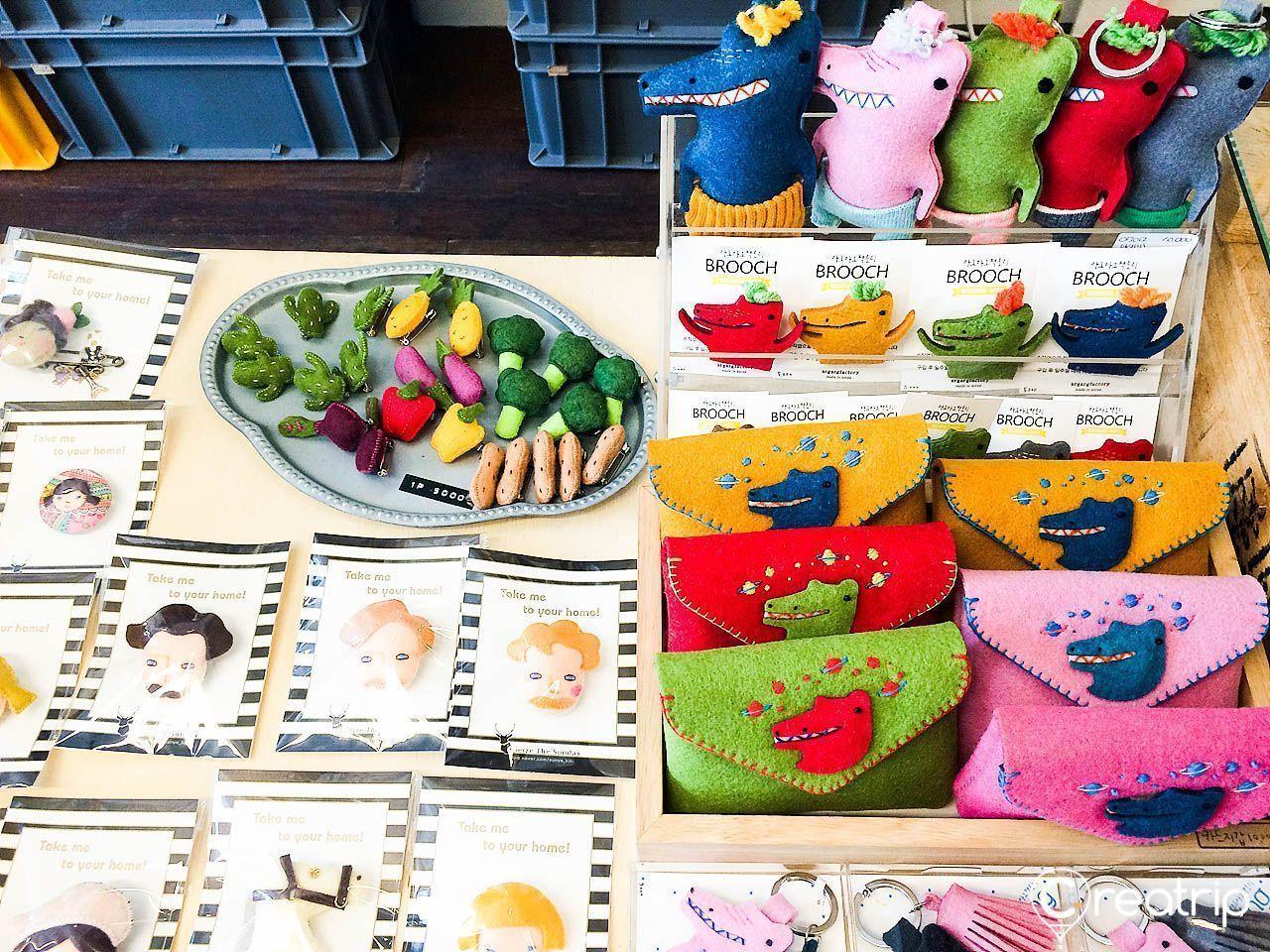 Busan must-buy souvenir shop: OBJECT does not sell any overlapping products with other souvenir shops.
Those who want to buy some special souvenirs should check out this place in West Busan.
Handmade ceramic cups are on sale in the store, so take one!
Busan Must-buy Souvenirs

:7. Daljip

(달집)
Area:Busan Gamcheon Cultural Village
Address:부산 사하구 감내2로 184

Type:Postcards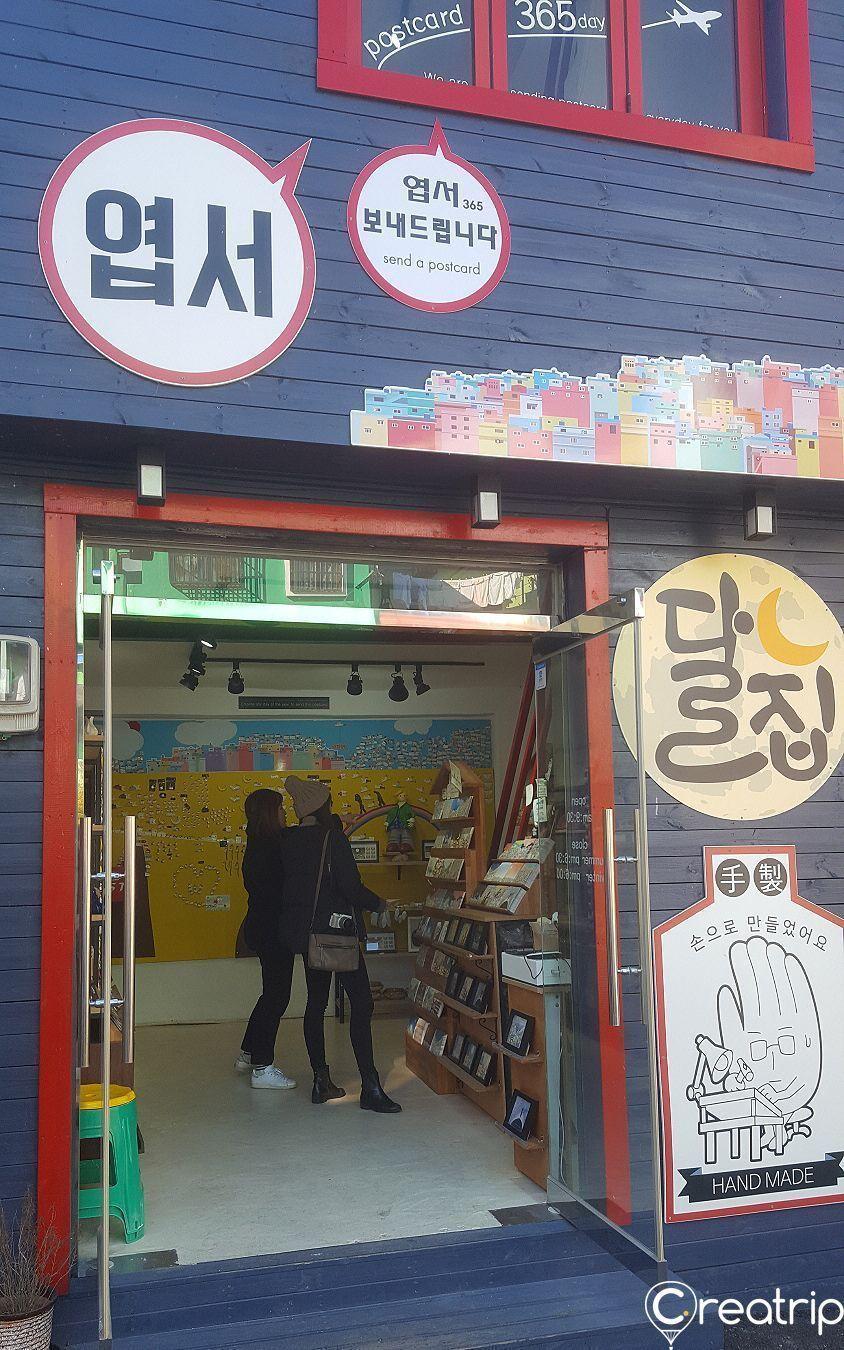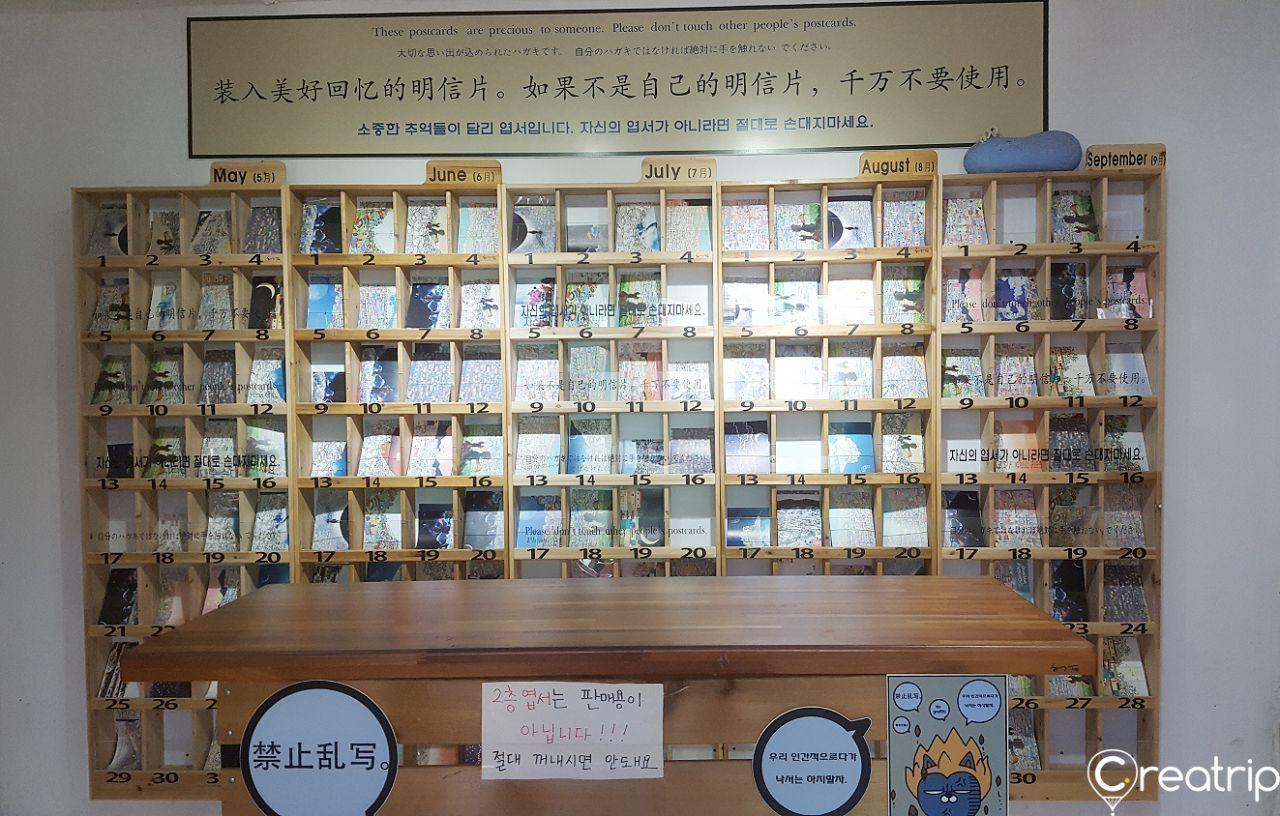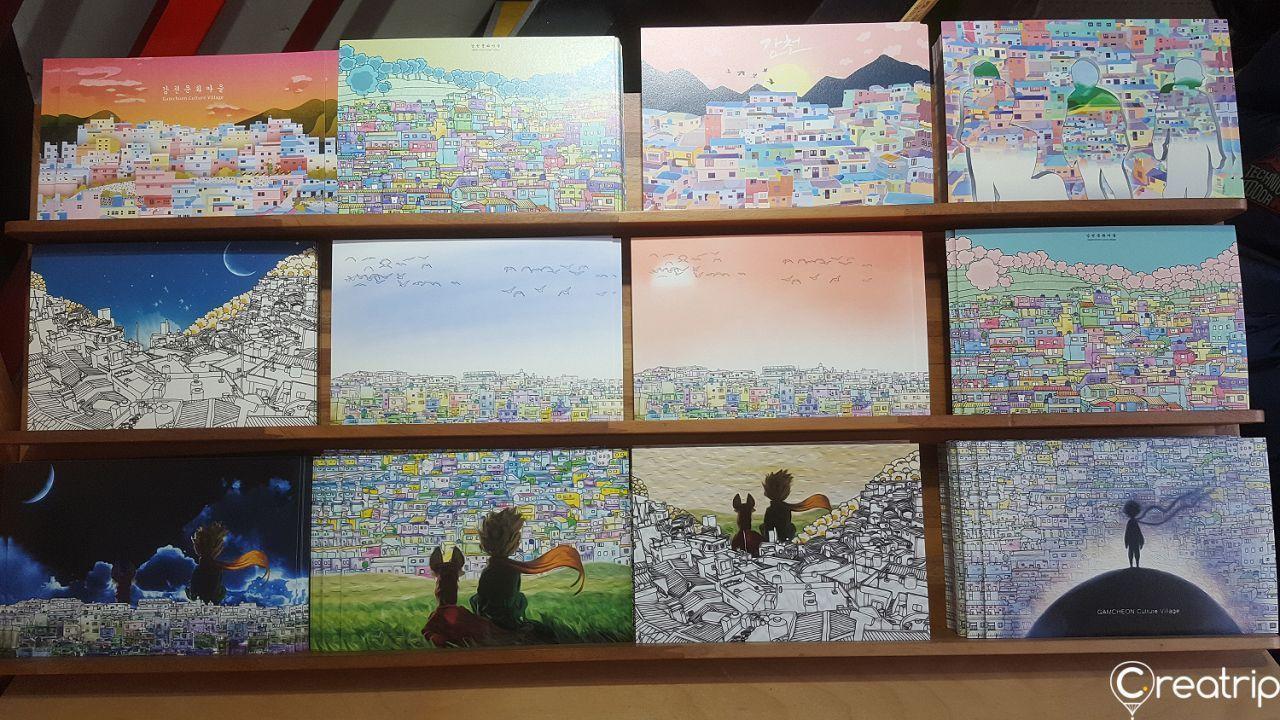 The "Moon House (Daljip)" is located in the Gamcheon Cultural Village in Busan.
This souvenir shop is where you can write beautiful postcards and post them on the spot.
Because South Korea does not have many postboxes on the streets, you have to find the post office nearby to send a letter.
And the stamps are very difficult to buy.
I would recommend you to come to Busan Moon House if you want to send out postcards to your friends.
There are special postcards containing images of the Gamcheon Cultural Village.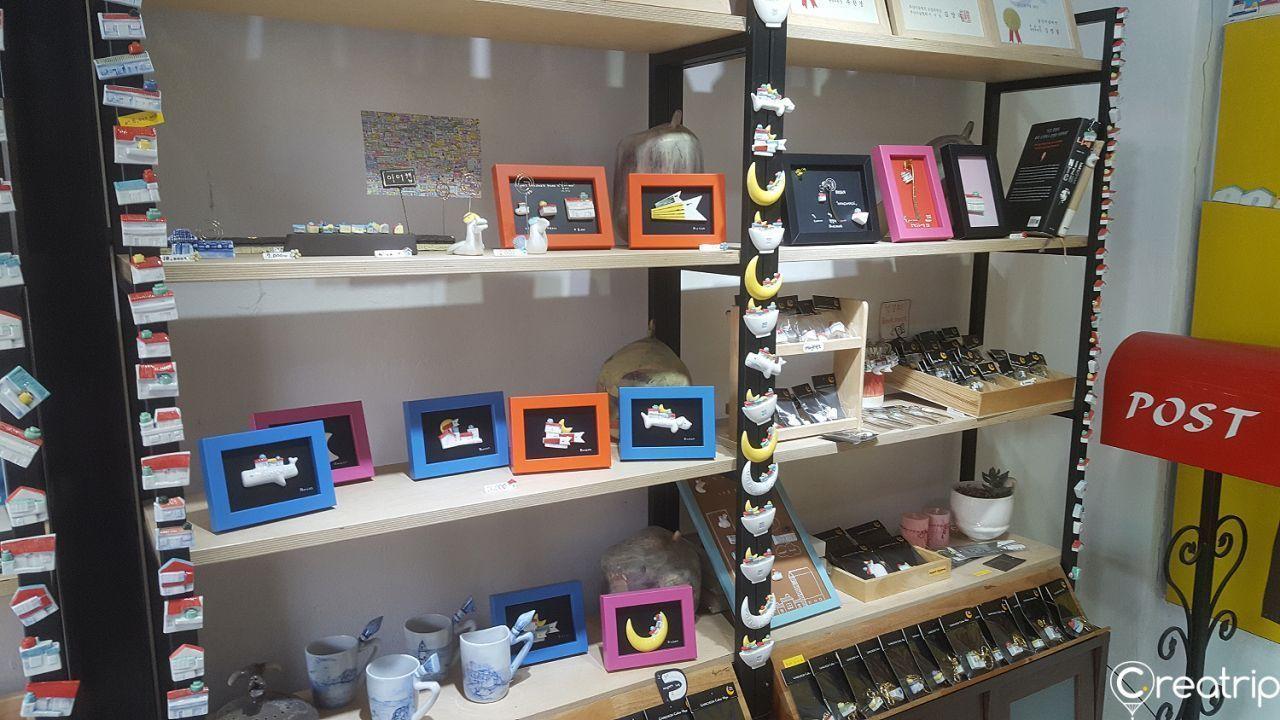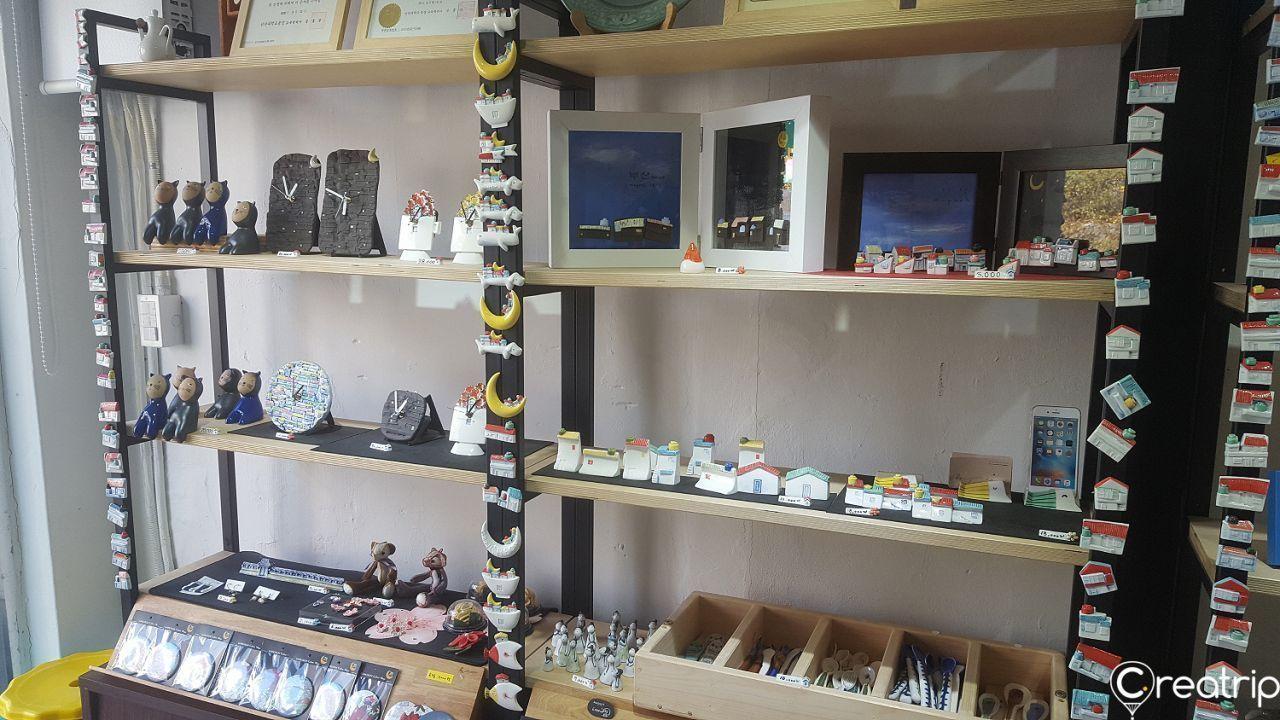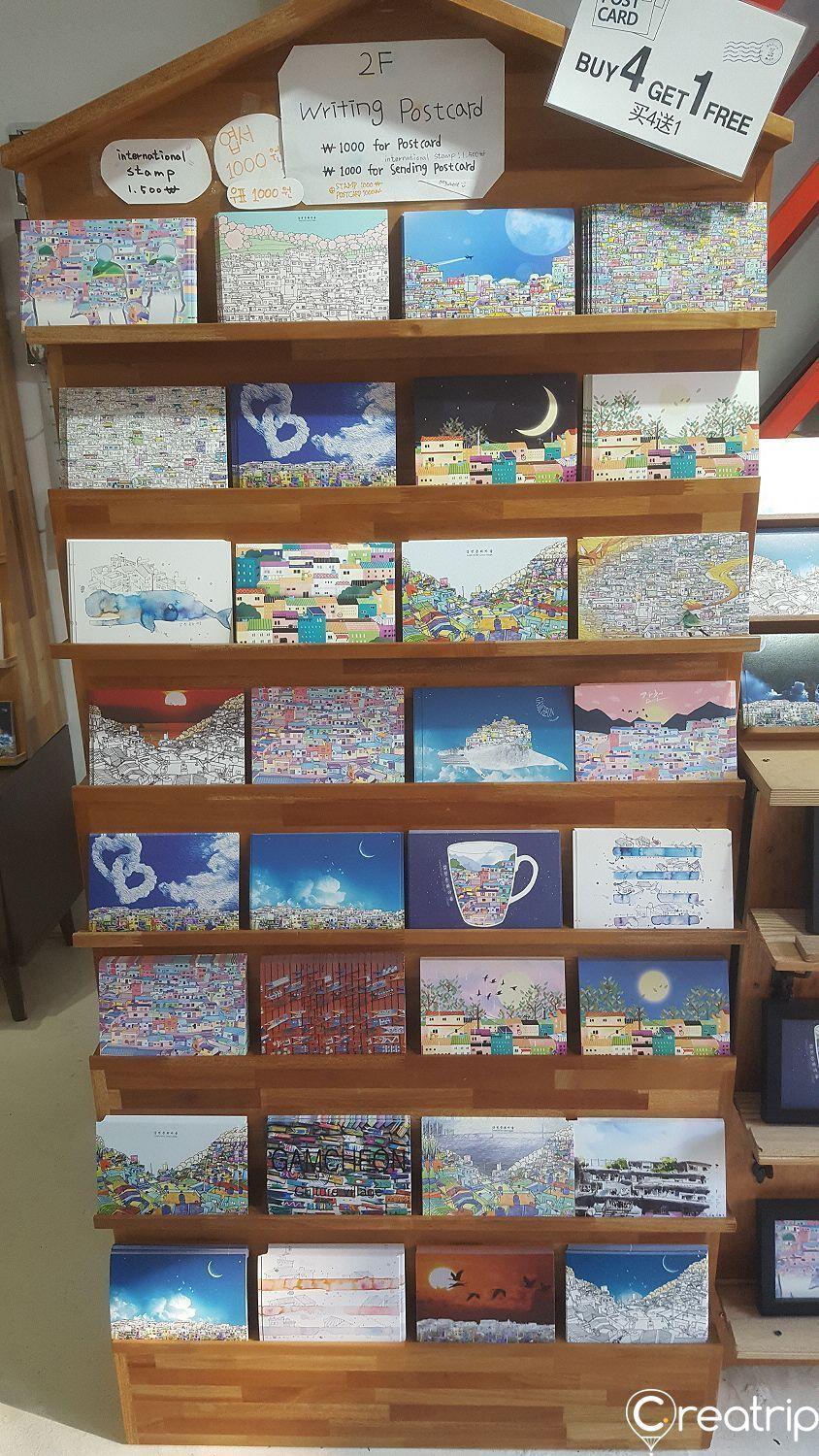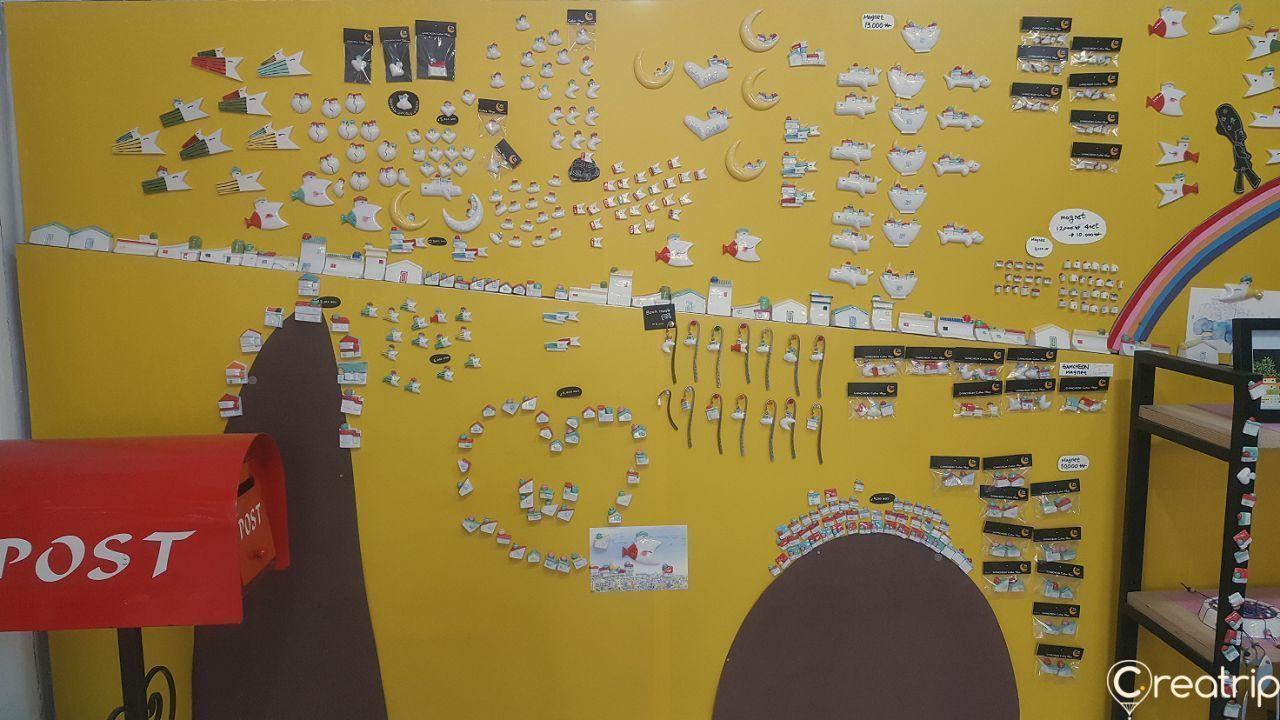 After buying a postcard in Yuewu, you can go to the second floor to write. Put the finished postcard into the date grid you want to send, and the merchant will send it out on the day (postage fee is extra). In addition to postcards, there are also many special souvenirs in the store. Friends who like them can go shopping and buy them together.
Busan Must-buy Souvenirs

:8. Check-In Busan

(체크인부산)
Area:Busan Nampodong
Address:부산 중구 광복로97번길 14 3F

Type:Postcards
Opening Hours:Thursday to Monday 08:00 to 17:00; Tuesday 08:00 to 14:00; Wednesdays are closed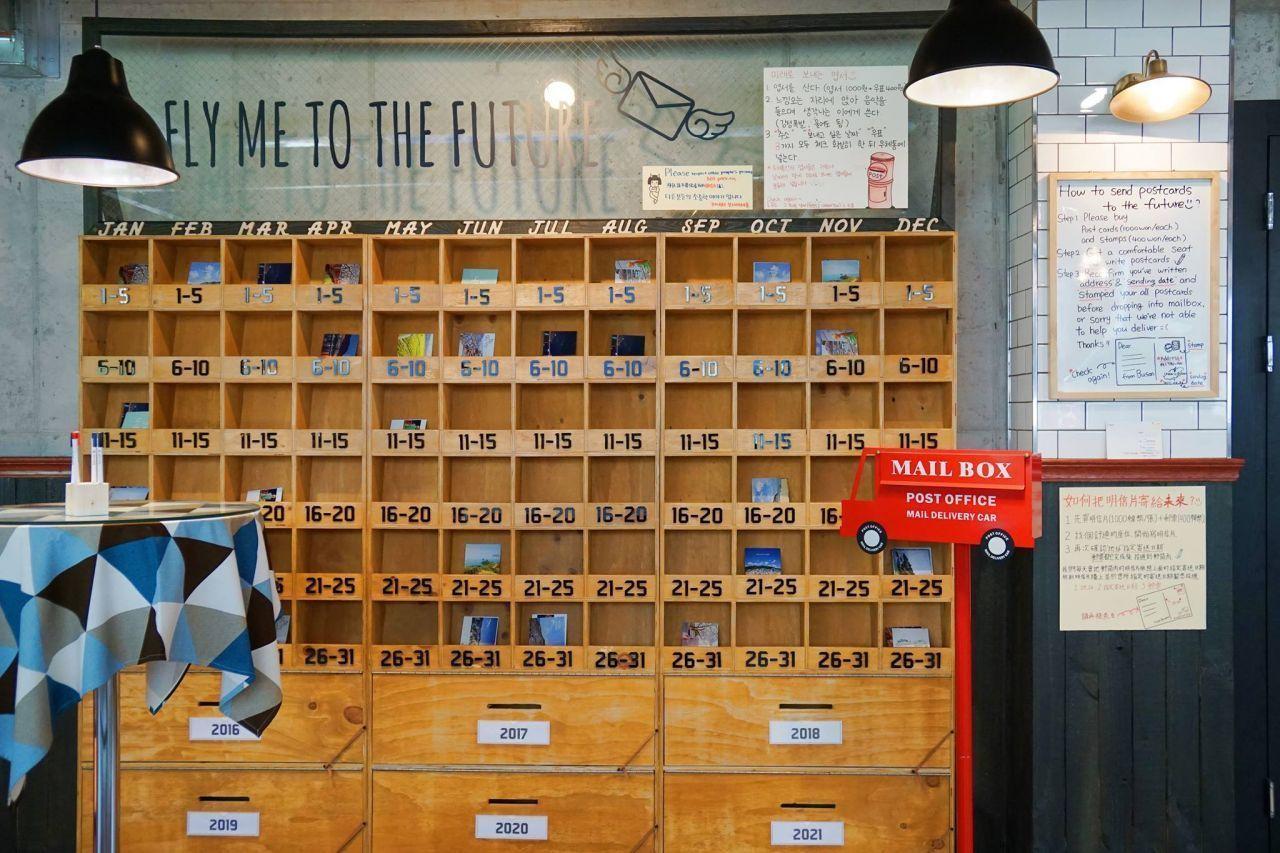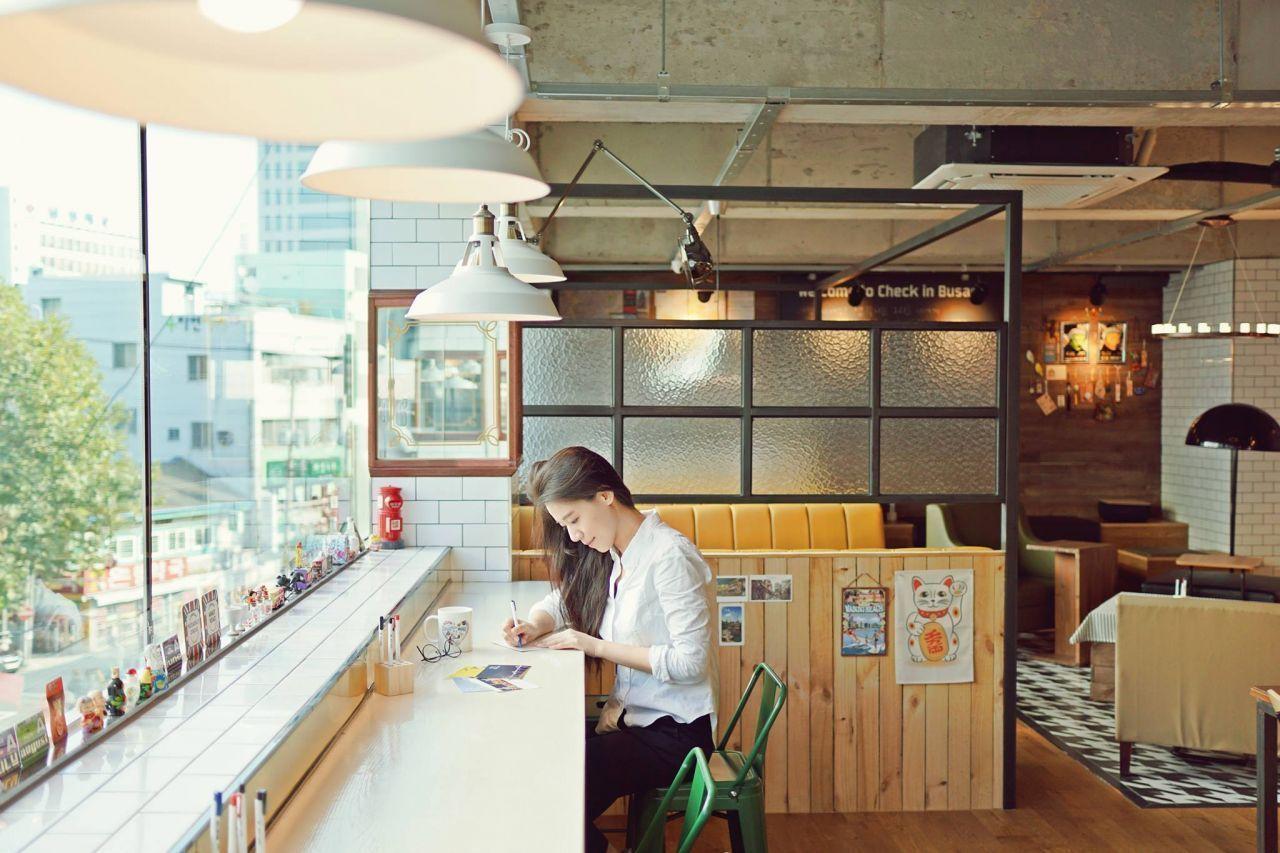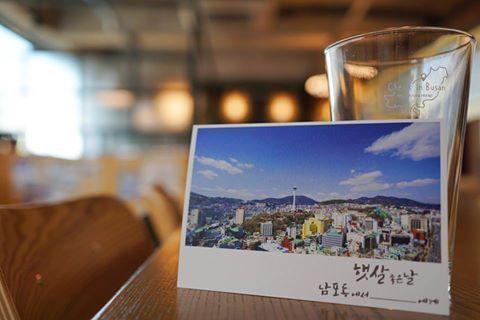 Check-In Busan, located in the Nampodong business district in Busan, is a pretty coffee shop. It sells not only simple meals but also postcards. Many of you might have heard of this store at some point of your research on Busan.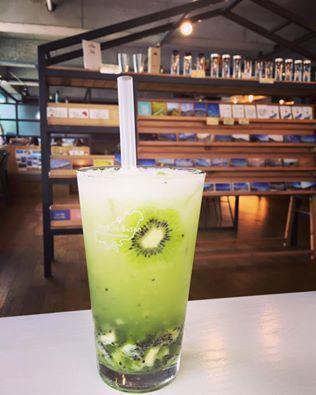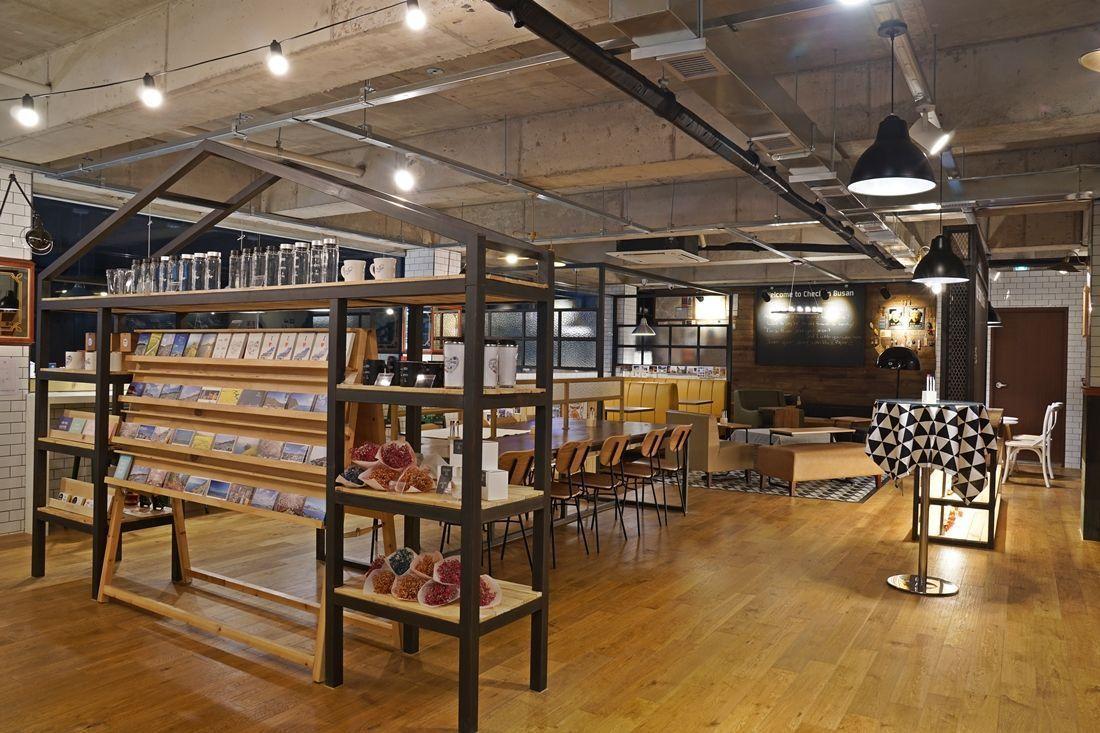 The space inside of the store is refreshing and spacious.
You can also order breakfast here. The manager will kindly answer your questions about Busan.
If you have plans to visit the Nanpodong business district, you may want to stop by at this cafe and check out a cute souvenir shop.
Busan Must-buy Souvenirs

:8. CRAFT

(체크인부산)
Area:Busan Pugyeongdae-Gyeongsangdae
Address:부산 남구 대연동 496-1

Type: Souvenirs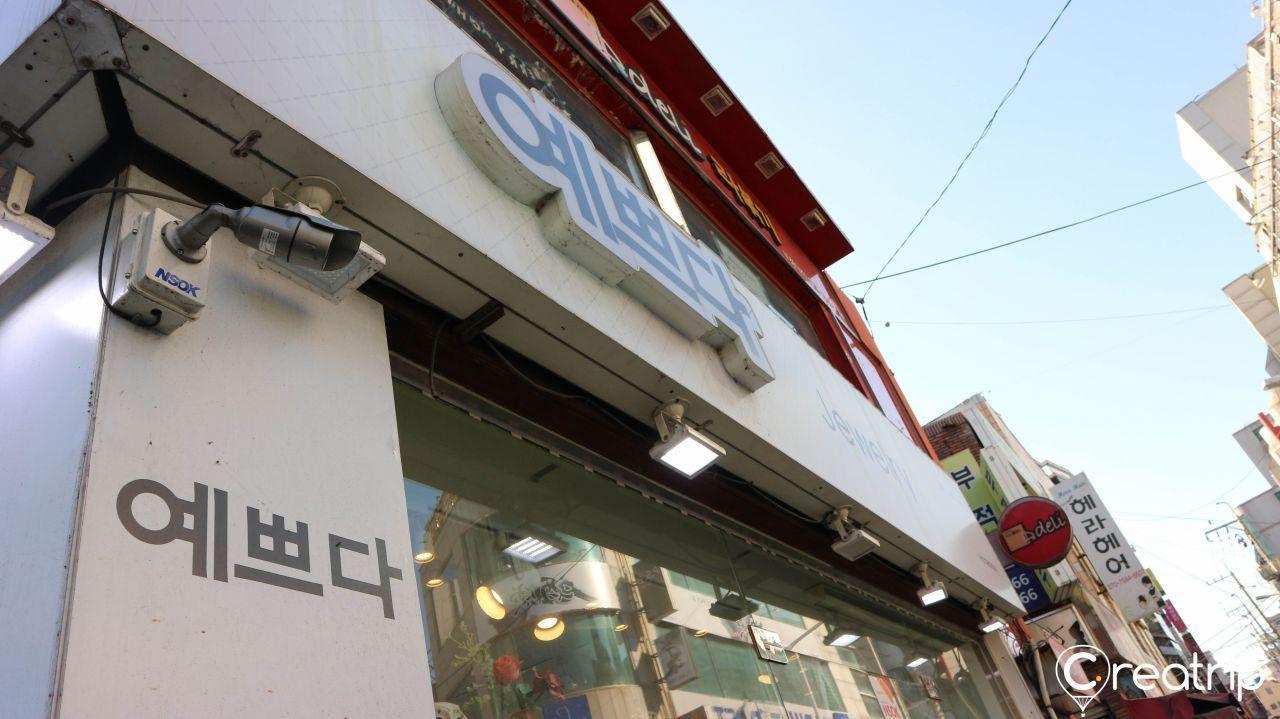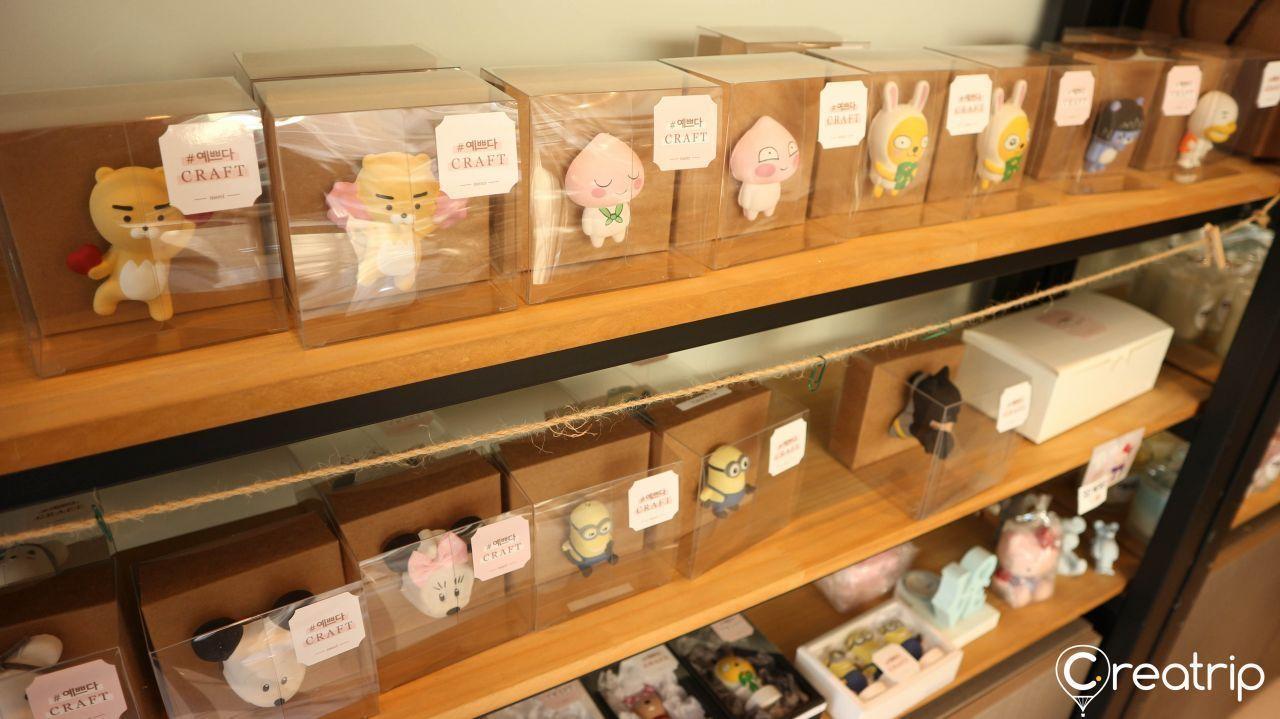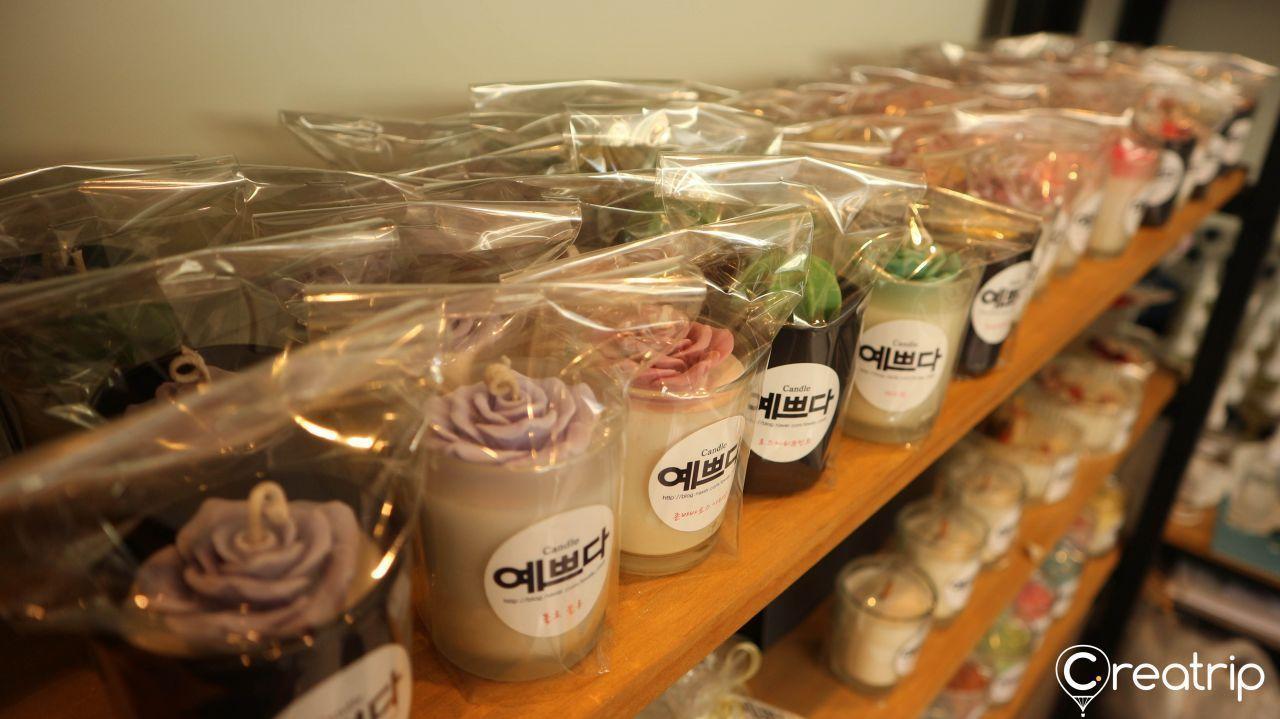 Busan must-buy souvenir shop near Gyeongsangdae-Pukyeongdae Station CRAFT is a handicraft shop where you can smell an aromatic fragrance as soon as you walk in. This store mainly focuses on selling the collection of scented candles.
Some of them are in cute cartoon figures or have elegant furnishings depending on the owner's imagination.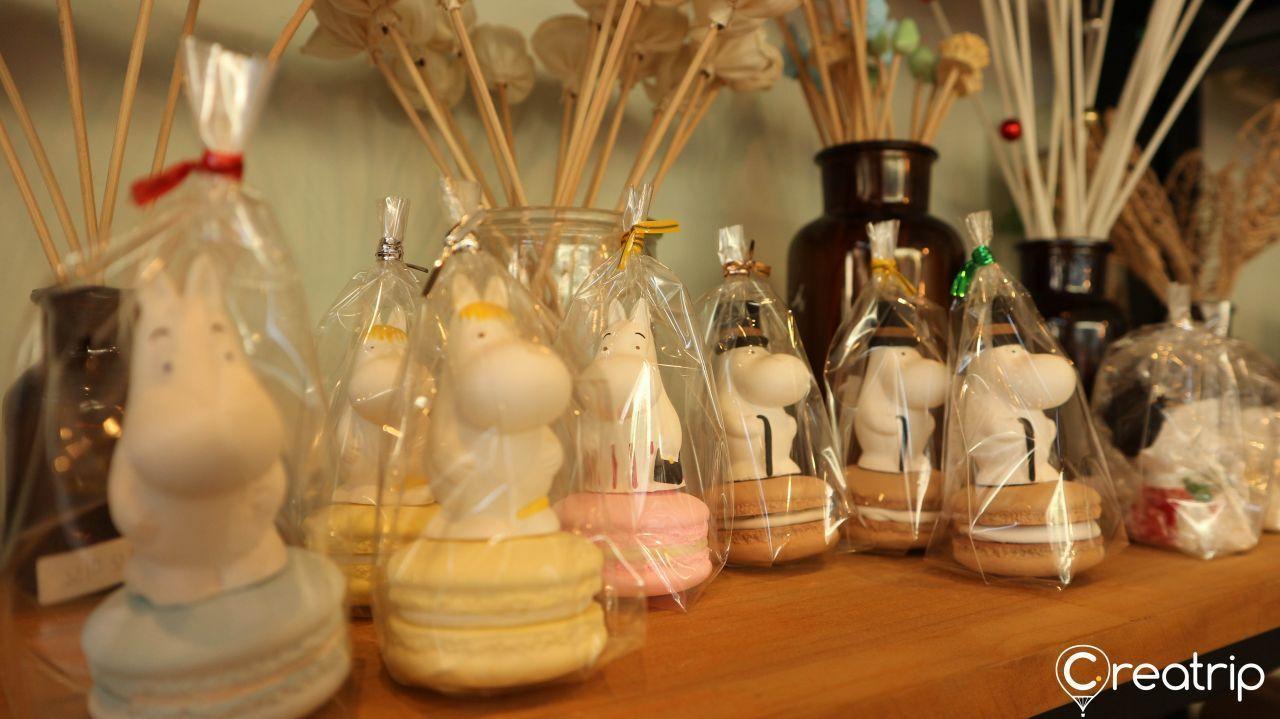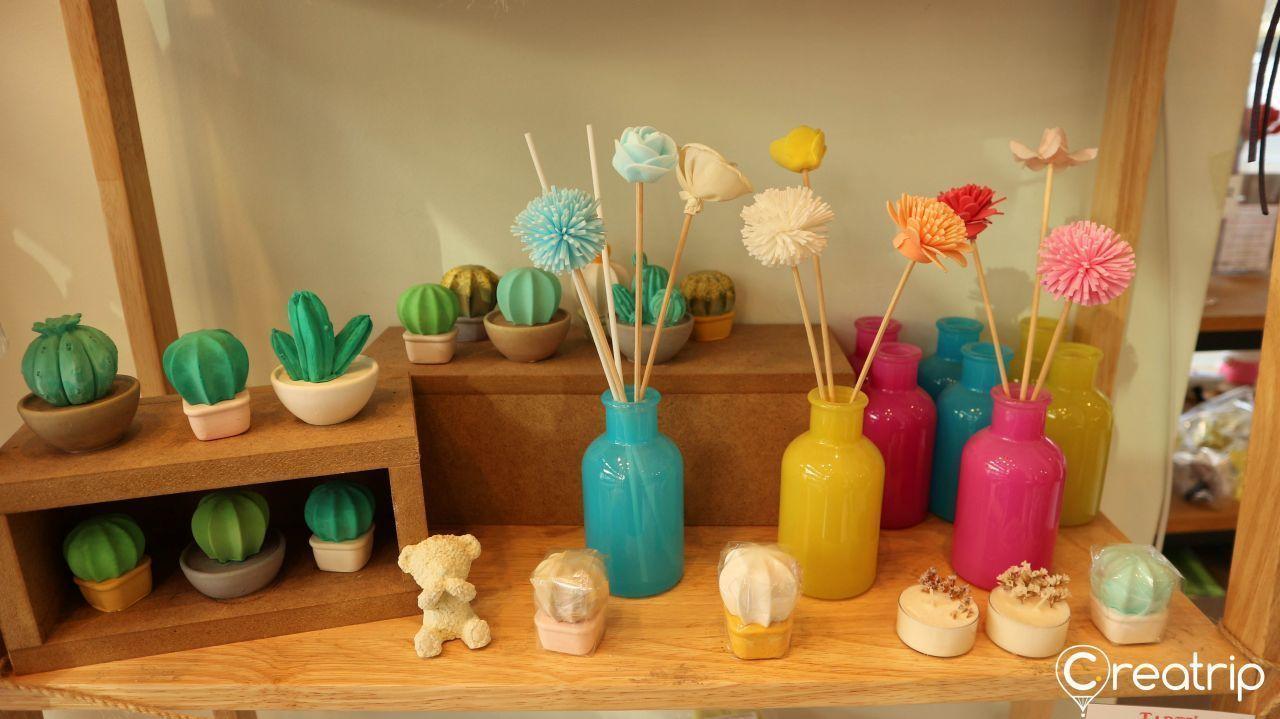 If you want to buy more special souvenirs, you can request customized candles.
Or you can create one yourself.
You can ask the owner to make pretty much everything in the store (except jewelry).
If you want to make one yourself, the boss will quote your project (price varies depending on the required materials) and give you appropriate instructions!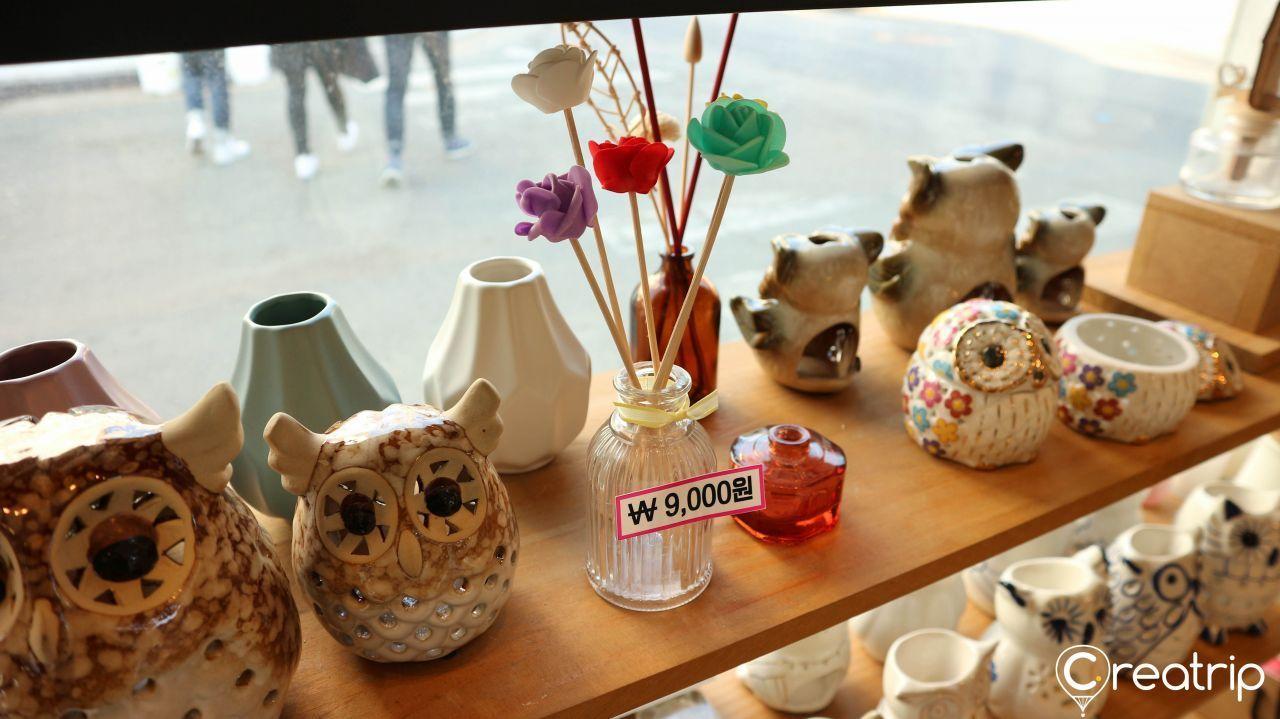 These souvenirs are must be bought from Busan, Korea!
I hope you all make long-lasting memories in Busan with your beloved ones!
In fact, a souvenir is not something you must buy.
If you keep anything reminds you of your memories in Korea, that could a great souvenir.
I will see you again in my next post.