Complete Busan Travel Guide
Learn everything about Korea's representative travel destination <Busan>!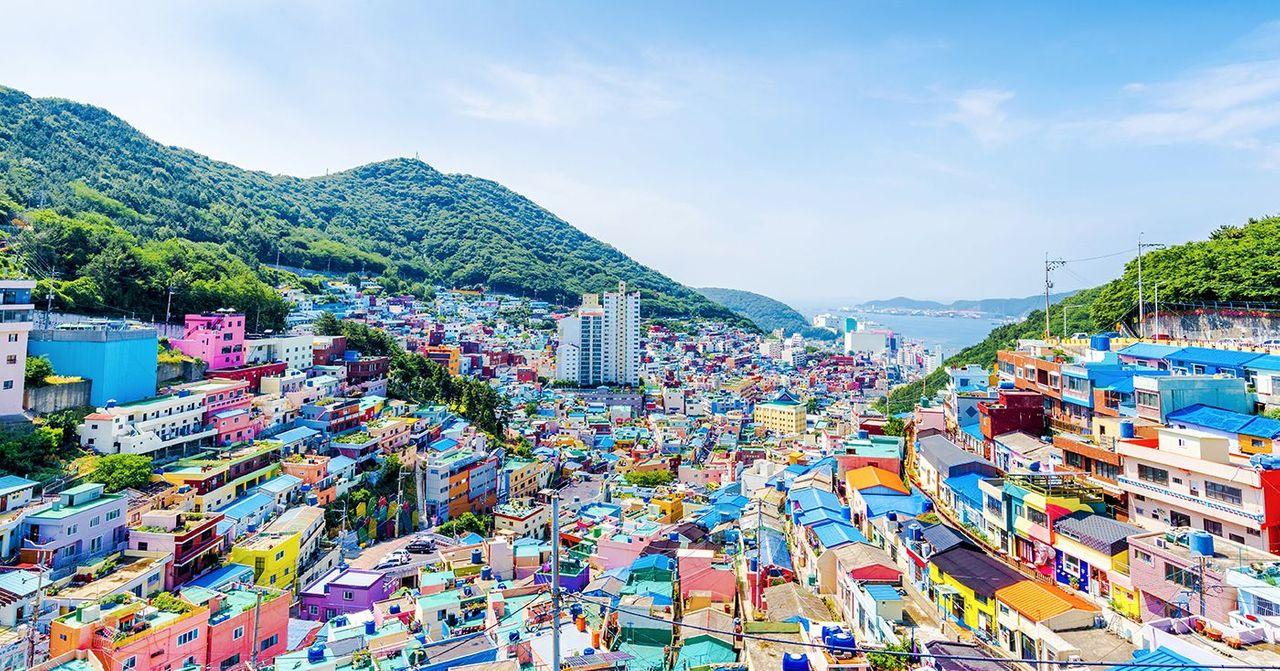 Hello, everyone! We are Creatrip, a group of Korean travel experts.
We proudly present you the latest, useful Korean travel information and tips every day.
Busan is the second largest city in Korea and is loved by many tourists that visit every year. Recently, with the rise of Korean dramas, the number of flights to Busan have increased as well making more and more people visit Busan. The following post is recommended to be used as a guide to your travels when visiting Busan.
---
Korea Busan Travel Guide|Travel Busan:1. How to Get to Busan
How to get to Busan
In order to respond to a large number of people coming to Busan, many flights to fly from different locations in South Korea to Busan Gimhae Airport. In addition to foreign routes, there are also many domestic flights fly in and out of Busan in Korea.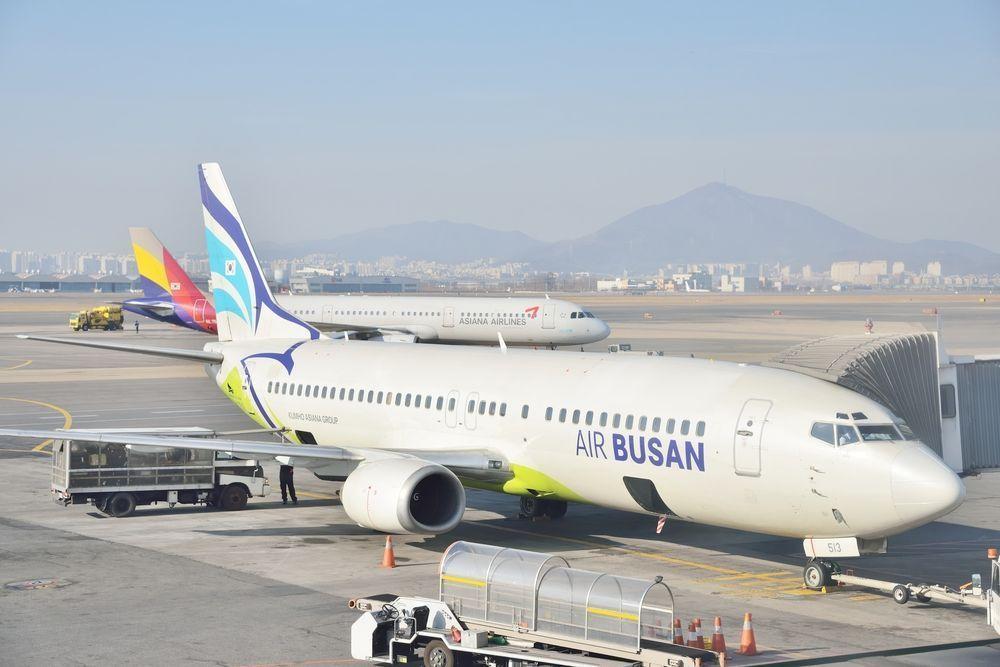 International flight to Busan: Korean Air (Taoyuan - Busan, Hong Kong - Busan), Asiana Airlines (Taoyuan - Busan), China Airlines (Taoyuan - Busan), Cathay Pacific Dragon Air (Hong Kong - Busan), Busan Airlines (Taoyuan - Busan, Kaohsiung-Busan, Hong Kong-Busan), Jeju Airlines (Taoyuan-Busan), Taiwan Tiger Airways (Taoyuan-Busan), Hong Kong Express Airways (Hong Kong-Busan)
Jeju Island to Busan: Korean Air, Asiana Airlines, Busan Airlines, True Air, Jeju Air, and Easy Air
Seoul Gimpo Airport to Busan: Korean Air, Asiana Airlines, Busan Airlines, Jeju Airlines, Esta Airlines Other cities in South Korea fly to
Busan: Korea Express Airways (Gangwondo Yangyang Airport)
Seoul Gimpo Airport to Busan: Korean Air, Asiana Airlines, Busan Airlines, Jeju Airlines, Esta Airlines Other cities in South Korea fly to Busan: Korea Express Airways (Gangwon-do Yangyang Airport)
Train to Busan
For Koreans, the tickets for domestic flights to Busan are not so expensive. However, taking a train is still the fastest and relatively favorable way to travel for many foreigners. The South Korean trains fall under the following four types: Mugunghwa, Saemaeul, KTX, and SRT. The mainline operating from Seoul to Busan stop at Seoul (Suseo) - Daejeon - Dong Daegu - Busan.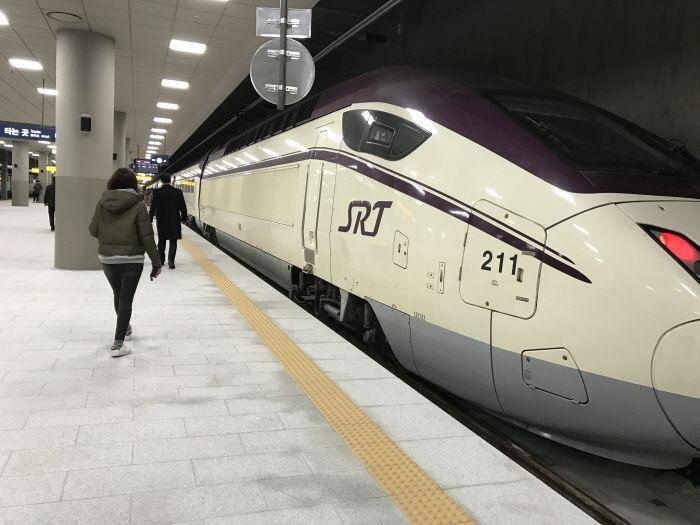 Mugunghwa: ₩28,600, about 5.5 hours
Seoul Saemaeul No.: ₩42,600, about 4.5 hours
Seoul KTX: ₩59,800, about 2.5 hours to 3 hours
Seoul SRT: ₩51,900, about 250 hours from Suseo (수서)
If you traveling in between cities like Seoul, Busan, Daegu, I would suggest you buy the Korail Pass. This pass is exclusive to foreign tourists. It is very cost-effective and time efficient.
Since this is a rail pass, you don't have to waste time on queuing to exchange tickets as long as you download the voucher on your phone.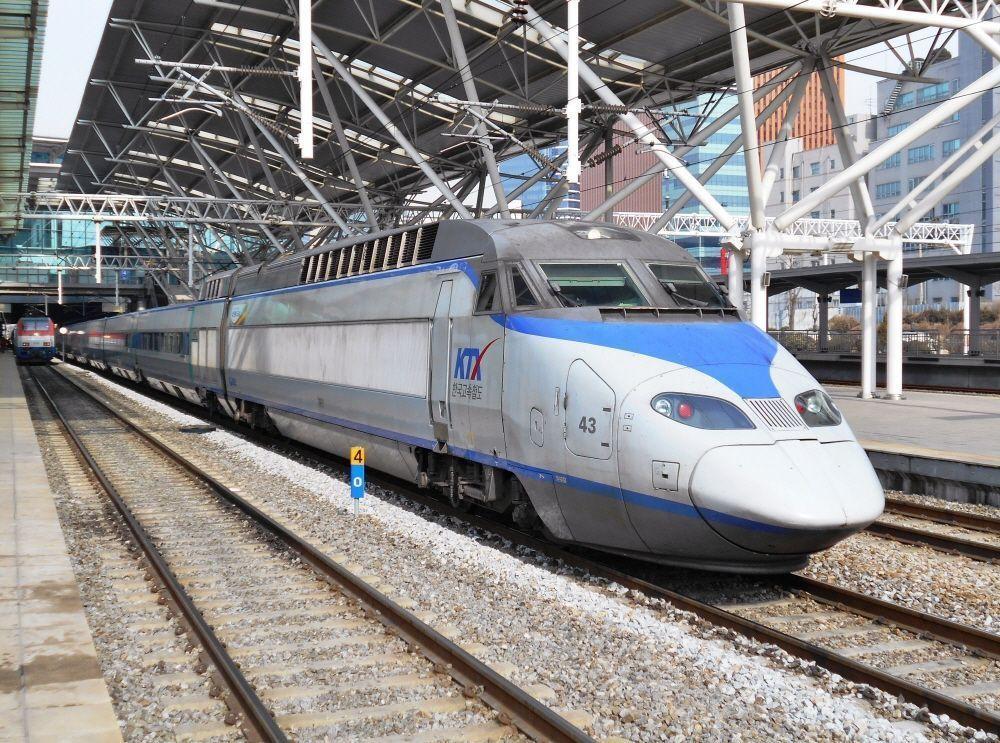 Three-day continuous coupon: unlimited train rides at all levels within three days of from the starting date - ₩138,000
Five-day continuous coupon: unlimited trains at all levels within five days of from the starting date - ₩ 210,000
Two-day coupon KORAIL PASS FX (2-day use): you can take an unlimited number of train rides at all levels for two days in ten days, - ₩121,000
4-day coupon KORAIL PASS FX (4-day use): you can take an unlimited number of train rides at all levels for four days in ten days - ₩193,000
Beginning from July 17, 2018, KTX revoked the previous discount on foreigner travelers (age 13 to 25) who have an international student ID card. Now the discount options have changed to the above-mentioned rail passes.
Get to Busan by Bus
The cheapest to travel to Busan is taking an express bus. You can find Busan terminals in almost every city in Korea, but buses usually take longer than trains. Since the traveling time is long, I would recommend you to take the higher-level Premium bus (the fare is about 37,700). You can get more leg room.
Those of you who don't have a Korean credit card need to book the tickets online. If you don't book them online, you might have to pay some extra fees or might not be able to buy the tickets in advance.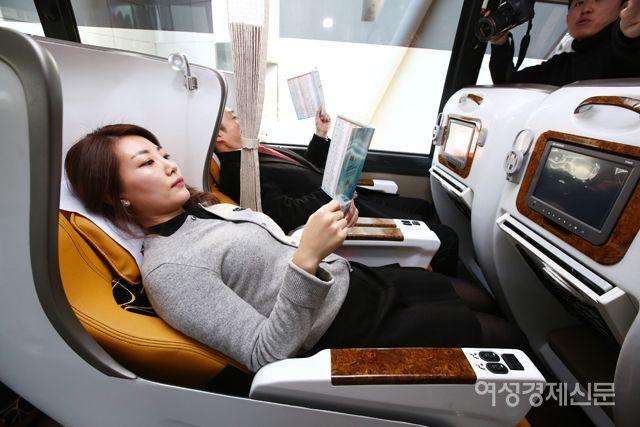 Sasang Station (사상역): Bus Terminal station outside Busan Western City
Nopo Station (노포역): Busan Integrated Bus Transfer Station, Busan Express Bus Terminal Station

These are the transfer stations in Busan. The Sasang Station on Busan Metro Line 2, is closer to the west station. The Nopo Station on Busan Metro Line 1 is a bit far away from other popular attractions.


Korea Busan Travel Guide

|Travel Busan:2. Busan Accommodation

I've personally used the following recommended places for Busan accommodation when I was visiting Busan. These locations had staff who could speak fluent Chinese.
Besides these three accommodations mentioned here, there are many hotels and B&Bs where staff can communicate in English. You can also conveniently compare the prices through Airbnb, Booking.com, and other websites.
Accommodation in Busan Nampo-dong (dormitory multi-bed type):Hostel The Local
Telephone:051-817-9977
Address:Located in the Nampodong business district, near the international market



The room type has a 4-people dormitory, 6-people dormitory, and 8-people dormitory. Every room is divided into men and women. If you want to save money on accommodation and get to know other tourists, this hostel is the ideal accommodation for you.
Hostel The Local would be a good choice. There is also a breakfast hall in the building. You can enjoy your breakfast here or chat with other travelers from all over the world. Share your exciting stories.
Address:부산광역시 중구 중구로44번길 19-1
---
Accommodation in Busan Nampo-dong (dormitory multi-bed type):Morning Dew Guesthouse
Tel:010-3473-8680
Address:Near Busan Station

This Busan accommodation is mainly divided into two-people and three-people rooms with separate bathrooms. The key point is that each room has a large glass window, and you can see the scenery of Busan from your balcony. The price is also very reasonable.
Morning Dew Guesthouse is run by a couple. The hostess is Korean, and the male owner is Singaporean.
The Singaporean owner can communicate in both Chinese and English. Breakfast is also available.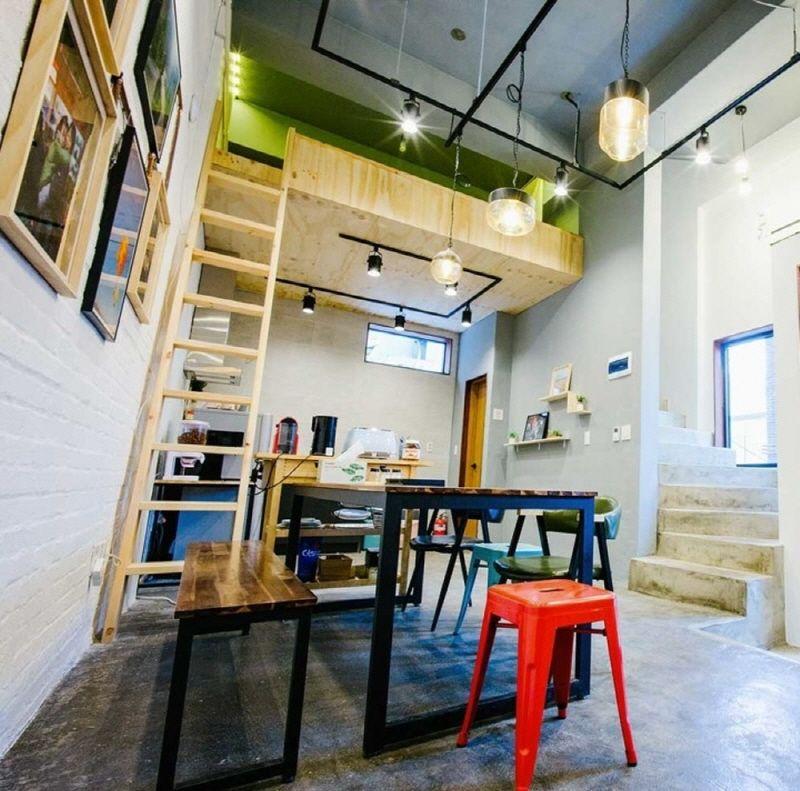 Address:부산 동구 초량중로21번길 5-2

Busan Haeundae Accommodation (independent suite):Good Day Mate Guesthouse
Tel:051-746-1232
Address:Offshore Yuntai


You can reach this hostel by a 2-minute walk from Exit 3 of Haeundae Station.
Good Day Mate Guesthouse opened recently, so the facilities are clean and new. It is also located in a convenient location.
In addition to the standard double room (you can choose between the double bedroom and double twin bedroom), there are also rooms for three people, family or solo travelers (Check the official website).
In the morning, you can also have breakfast at the bar on the first floor. For the convenience of the guests, the manager always kindly assist guests at both check-in and check-out. The manager personally pat-a-pat the guests before they leave the accommodation. It will be an unforgettable stay.
Address:부산 해운대구 구남로21번길 9-22
---
Korea Busan Travel Guide

|Travel Busan:3. Busan Gamcheon Culture Village
Gamcheon Culture Village is the most popular attraction in Busan. If you haven't been to this place, you can't say other people that you've been to Busan. However, I would like to remind you that this is still a residential area. Please be mindful of the residents and do not open random doors or break into houses without permission.
Busan Attractions: Gamcheon Culture Village Transportation
Get off Busan Subway Line 1 Tosung Station Exit 6

, go straight until you find a hospital. Take the bus 1-1, 서구 2, 서구 2-2 bus in front of the hospital. When you get off at the Gamcheon Culture Village Station, just follow the crowd.
Busan Major Attractions: Gamcheon Culture Village, Haedong Yonggung Temple, Taejongdae, Songdogil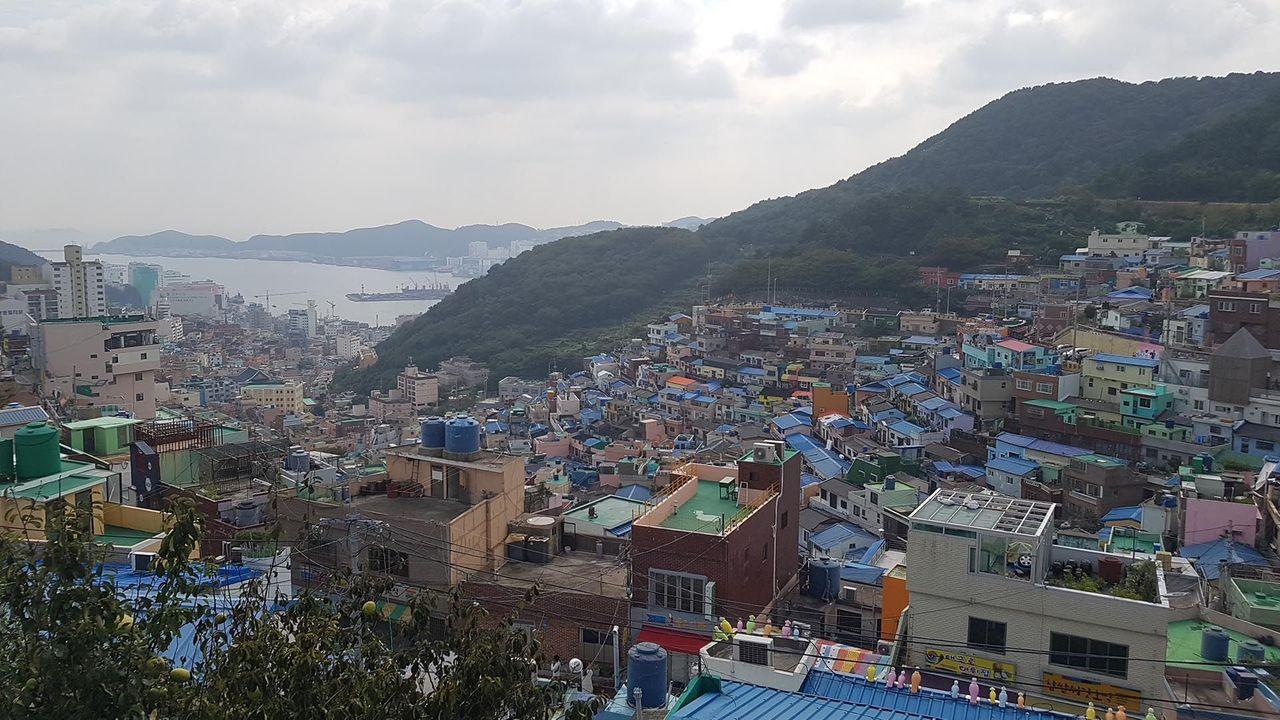 Gamcheon Culture Village:1.The Little Prince Statue
Gamcheon Culture Village:2. Integrated Photo Zones
Gamcheon Culture Village:3. Ocean View Photo Zone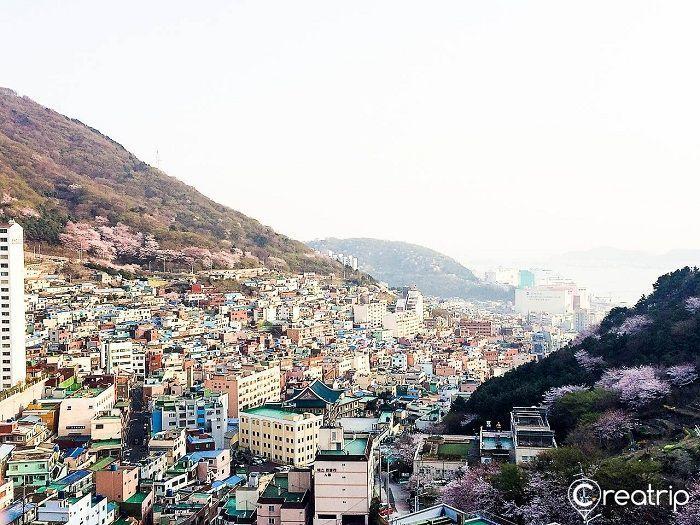 Here is the place where you can see the airview of Busan Gamcheon Culture Village and Gamcheon Port. You can see a panoramic view of this beautiful seaside village.
Gamcheon Culture Village:4. Sky ridge observatory

This is an observatory where you can look at the scenic view of Gamcheon Culture Village, Busan Port, Gamcheon Port, and Yonggung Temple. You can send buy and send postcards from this observatory. There are postbox sets here where you can send off postcards both domestically and internationally (Beware: the mail will be sent out a year later). You can easily buy stamps from the service desk.
Busan Hanbok Rental:1. Chulsoo and Younghee
The hanbok rental store "Chulsoo and Younghee" of Gamcheon Culture Village is one of Creatrip's partners in Busan. This hanbok rental store is located right off at the bus stop. The store is located on the second floor of the Gamcheon Culture Village Guide Center. You don't have to worry about losing your hanbok rental time before you visit other attractions. For girls, Chulsoo and Younghee lend free hair extensions, bags, and vests.
If you want to take a photo in the store, you can request for free printing. Photo printing only costs 4,000 won, which is very cost-effective.
Address:부산광역시 사하구 옥천로 127 2F
Busan Hanbok Rental:2. Hanbok House
Hanbok House is also located in Gamcheon Culture Village. In addition to the hanbok rental shop, there is also a small coffee shop in the store. You can rent a hanbok and take a rest there (You can receive discounts on renting hanbok if you use the cafe). Show the vendor your Creatrip account page, and receive a 10% discount on hanbok rental. The headwear is free to use if you rent a hanbok dress.
Address:부산광역시 사하구 옥천로 115
Busan Gamcheon Culture Village Souvenir:1. GIF Photo Album Shop

Make your own flip photo album at GIF Photo Store!
Are you tired of stereotypical souvenirs? Check out Gamcheon Culture Village GIF Photo Store. You can create a flip photo book with your own photos. In just a short period of time, you create make a unique hand-turning photo album at a reasonable price. Capture your precious memories with your friends, loved ones, and family members.
Address:부산광역시 사하구 감내2로 170-1
Busan Gamcheon Culture Village Souvenir:2. SOUVENIR DIY SHOP(아기자기 체험장)
At this special SOUVENIR SHOP, you can make your own "Gamcheon Cultural Village" porcelain miniatures. The shop has many miniatures of real houses in Gamcheon Cultural Village. You can choose the shape you want, and pain the miniature in colors you want. You can also buy the completed product directly. If you want a more commemorative souvenir, you can create your own at SOUVENIR DIY SHOP. This activity will be suitable for a group of friends and children to have fun together.
Address:부산광역시 사하구 감내2로 182
Busan Gamcheon Culture Village Cafe:1. Gamnae Cafe(감내카페)
Located in the vicinity of the Sky Ridge Observatory, "Gane Coffee" is a coffee shop transformed from an empty house during the city restoration projects. You can enjoy coffee, juice, traditional teas and biscuits from this petite cafe. All the profit made from this cafe will be used for residents' welfare and local improvements. If the weather is good, take your drink a drink outside to the terrace.
Address:부산 사하구 감내2로 177
Busan Gamcheon Culture Village Cafe:2. VODA VOM(보다봄)
VODA VOM is located in Busan Gamcheon Culture Village. This cafe is on top of the hill of Gamcheon Village, and you can get here easily from the famous Little Prince statue. There is a seat in the store where you can see the beautiful view of the village. In addition, you can go up to the rooftop of this cafe and see the night view of Gamcheon Culture Village. This cafe has plenty of space downstairs where you can sit and chat for a long time.
Address:부산광역시 사하구 감내2로 138
Busan Gamcheon Culture Village Restaurant:3. Gamnae Restaurant(감내맛집)


You can get four kinds of side dishes with the main menu at an inexpensive price at Gamnae Matzip. Get a bowl full of delicious bibimbap. After looking around Gamcheon Culture Village (which takes about two hours), you will get hungry. If you are looking for an inexpensive lunch option in the area, find this local gourmet restaurant. Pay attention to the signboard on the street.
Address:부산광역시 사하구 감천동 2-367
Korea Busan Travel Guide

|Travel Busan:4. Busan Haeundae
Busan's absolutely must-visit scenic spot would be Haeundae (해운대). Many tourists associate Busan with Haeundae. This port district is the major epicenter of Busan tourism. In addition to the most well-known Haeundae Beach, there are many attractions in Haeundae District waiting for tourists. The Haeundae area is a vast business district. The area extends from Jaesong Station (재송역) to Songjeong Station (송정역). You can also easily reach this area by taking the Busan Subway Line 2, from Centum City Station (센텀시티역) to Jangsan Station (장산역).
Busan Haeundae attractions: 1. Haeundae Ferry Tiffany 21(티파니21)
In Busan, Tiffany 21 offers a new way for many Koreans to see the beautiful night sightseeing of Haeundae beach. You can take a fancy ferry to see the view of this romantic port city. The price range is from 27,500 won to 99,000 won for adults. The ferry passes by the beautiful Gwangan Bridge and Marine City. You will be amazed by the spectacular view of Busan as a modern city.
Address:부산 해운대구 마린시티1로 168
Busan Haeundae attractions:2. The Bay 101(더 베이 101)
For those who like watching the night view or skyscrapers, you should not miss The Bay 101. This high-profile residential district provides absolutely unforgettable night view. A cluster of skyscrapers stands in the middle of darkness with their lights flashing. The entire scene is full of modern exoticism and futuristic images.
When I first went here, I was breathtaken by this spectacular view of night scenery in Busan. When you come to Haeundae, definitely mark down The Bay 101 on your map. Take a photo of the day with your friends. Have a great time with your friends with a can beer. You will be soon get mesmerized by the view.
Address:부산광역시 해운대구 우동 747-7
Busan Haeundae attractions:3. Gwangan Bridge Observatory(광안대교 전망대)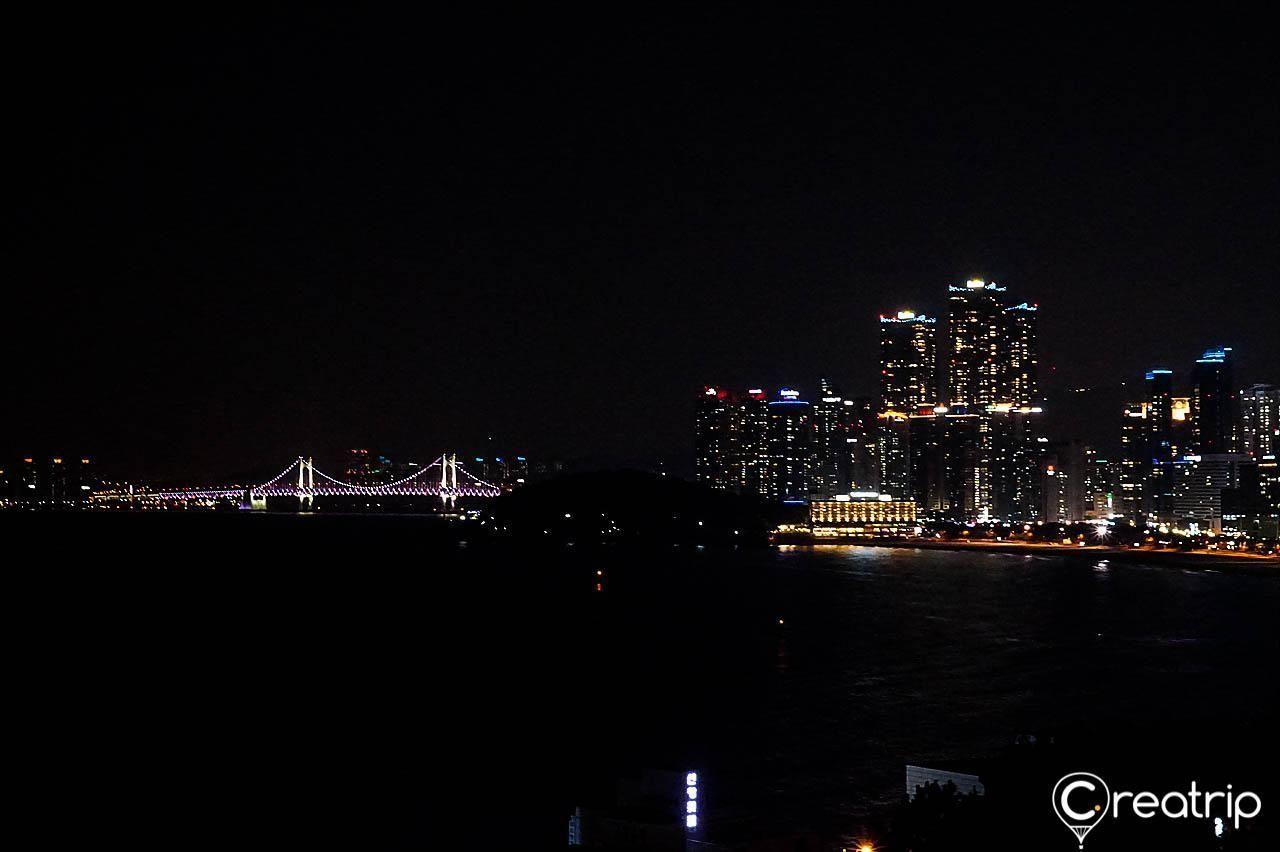 From this photo spot, you can capture both the view of Haeundae and Gwangan Bridge. This observatory is located in the middle of Dalmaji Hill, which is the most famous driving route in Busan. You can see the beautiful Haeundae and the Gwangan Bridge at night. If the weather is clear, I suggest you see the sunset from this observatory. Go to the west side of the observatory (in the direction of Gwangan Bridge) to watch the sunset.
Busan Haeundae attractions:4. Moontan Road, Dalmaji Street(문탠로드, 달맞이길)
Busan's another must-visit scenic spot is Dalmaji Hill (near Joongdong Station). As the name of the place suggests, this road is great for taking a walk at night under the moonlight. You can walk on the peaceful pine forest trail in the middle of the night. However, it is necessary to take a long walk and bypass the entire coast to reach Dalmaji Hill.
The difficulty of walking the trail is relatively hard (there is a slope up and down the road), and there aren't many street lights at night. I would suggest you visit this area with a group of friends to ensure safety.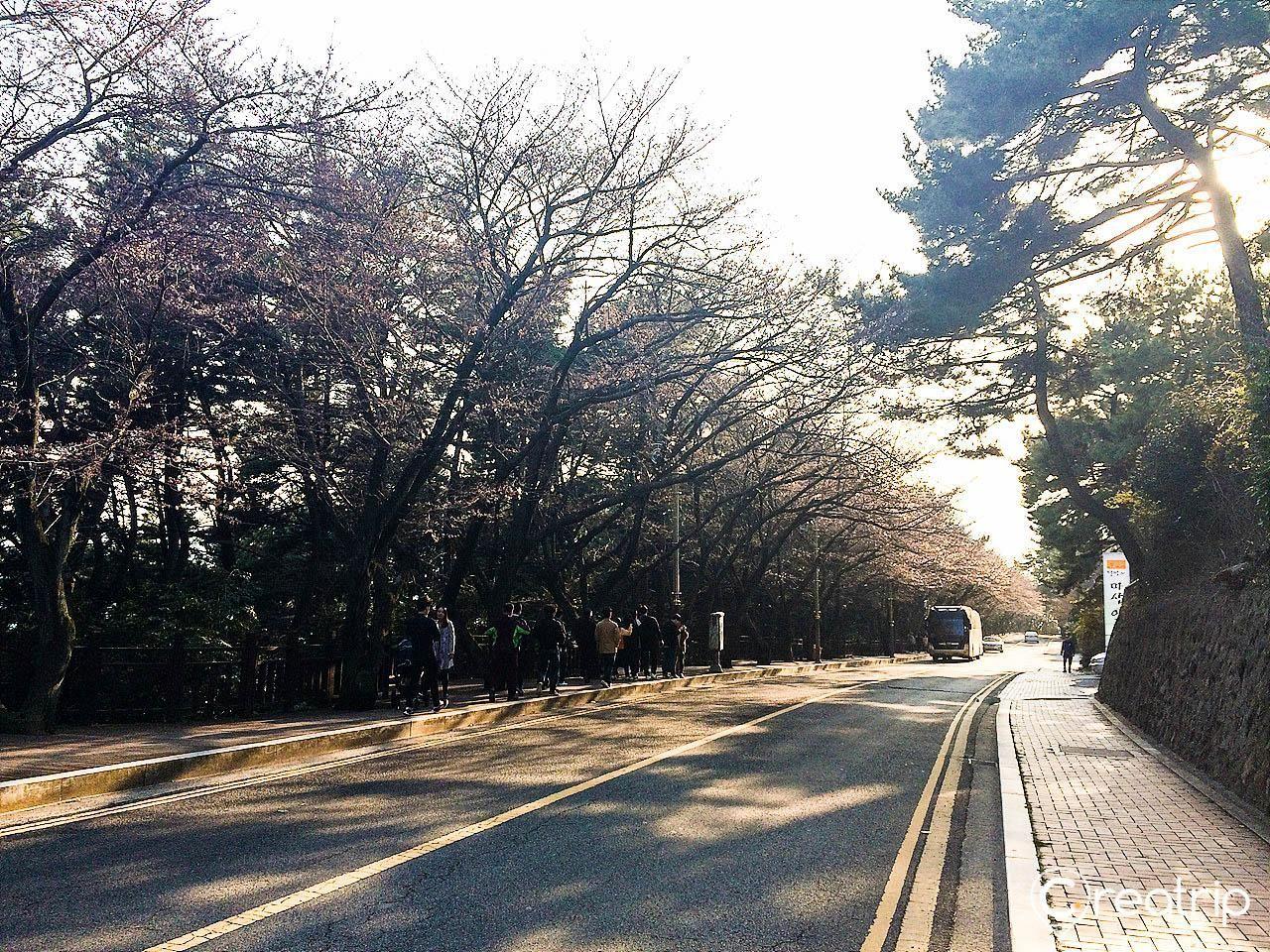 Or walk from the other side (near the Jangsan Station), you can also easily reach Dalmaji Hill. This journey is relatively easy, but there will be fewer people when cherry blossoms are not blooming. Compared to the other route, the scenery along the road may not be so attractive.
Read more about Dalmaji Hill and Dalmaji-Gil Street
Busan Haeundae attractions:5. Haeundae Beach(해운대해수욕장 )
Haeundae Beach can be visited all year round. This beach is super crowded during the summer. Both Korean and international tourists seek refuge at this beach to escape from South Korea's humidity and heat in the summer. As one of the most famous Busan spots in Korea, Haeundae is definitely a great place to start and end your trip to Busan.
Address:부산광역시 해운대구 달맞이길62번길 47
Busan Haeundae attractions:6. Haeundae Market(해운대시장)
Do you love shopping at the local traditional market? Check out Haeundae traditional market, where you can eat spicy ttokboki, Gimbap, pork soup rice, pajeon, and other delicious Korean street foods at cheap prices. If you are a seafood lover, find the seafood alley where you can get grilled squid and other fresh plates of seafood.
Address:부산광역시 해운대구 구남로41번길 22-1
Busan Haeundae attractions:7. Haeundae Movie Street (해운대 영화의 거리)
As the host city of the world-famous Busan International Film Festival, Busan has many achievements in the arts and cultural realm. This special street devoted to Korean films was formed to celebrate the development of the Korean film industry. In addition to the mega-hit Korean films that broke movie records, you can view the most famous Korean actors, actresses, and directors all in one place. You can also look at the Gwangan Bridge from a different angle. This street is great for a short walk.
Address:부산광역시 해운대구 우동 1447
Busan Haeundae attractions:8. SEA LIFE Aquarium (SEA LIFE부산아쿠아리움)
Sea Life Busan Aquarium is located in Haeundae Beach. When you arrive at the beach, you cannot miss this huge aquarium building. Not only can you see many sharks and tortoises at a close distance, but also can see many small marine life animals and plants. The highlight of the aquarium tour would be the 80-meter wide, and this part of Korea's second largest city seascape promenade.

Fare information

Fare information 13 years old or above: 29,000 won
3 to 12 years old: 23,000 won
Address:부산광역시 해운대구 해운대해변로 266
Busan Haeundae attractions:9. Camellia Island (동백섬)

If you want to get away from the crowded Haeundae business district, take a short walk to Dongbaek Island. Dongbaek Island, also known as the Camelia Island in English, is a walking trail extending from the East Side of Busan Western Hotel to Moondae Mountain. This walking trail has hundreds and thousands of camellia trees, and you can see the entire trail full of camellia flowers during the spring season. At the end of the trail, you can go up the observation deck right next to APEC HOUSE. You will be surprised by the beautiful coastal scenery of Haeundae!

Location: The walking trail starts from Busan Western Hotel. You can walk this trail from Haeundae Beach, which is also connected with the Bay 101 (see photo).
Busan Haeundae Restaurant:10. Haeundae Wonjo Halme Gukbap(해운대 원조할매국밥)

Haeundae Wonjo Halme Gukbap has been keeping the same place for over 50 years. Since 1962, this restaurant has been selling Busan's very famous beef soup rice. There is a huge iron pot in the restaurant boiling soup broth for 24 hours. As soon as you order the soup rice, you will get your meal almost immediately. If you order a bowl of spicy soup rice, you can taste tender beef slices. The home-cooked side dishes are very tasty. If you are tired of the pork soup rice in Busan, it is better to try the beef soup rice at Wonjo.
Address:부산 해운대구 구남로21번길 27
Busan Haeundae Restaurant:11. Milyang Sundae Pork Gukbap (밀양순대돼지국밥)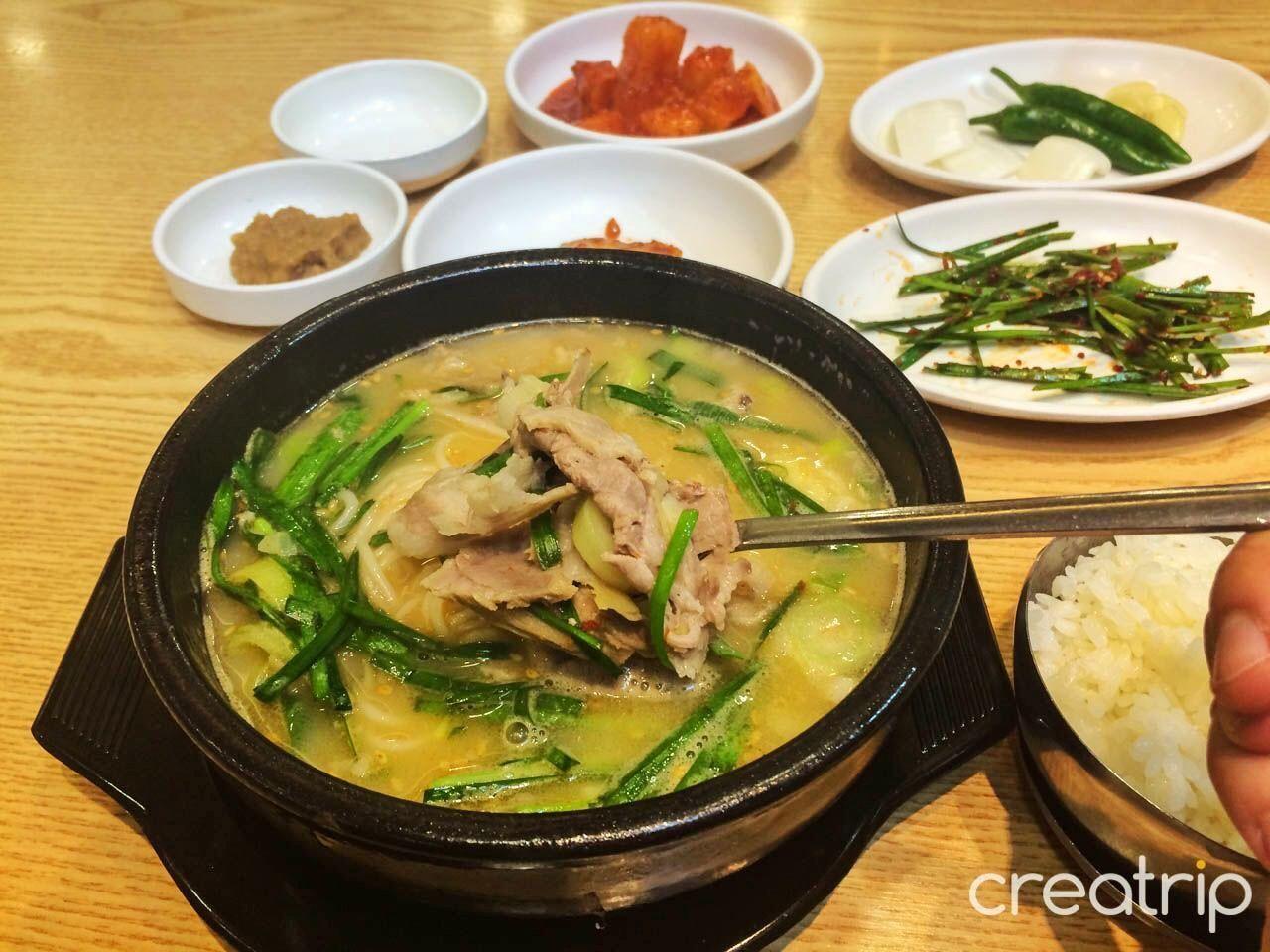 Milyang Sundae Pork Gukbap restaurant is a popular local restaurant. Many Busan residents come to eat Haeundae's best blood sausage and pork soup rice. If you want to try Korean blood sausage, you can order a plate. If you are not a fan of blood sausage, you can still get regular pork soup rice (8,000 won). The soup broth is very thick and rich.
Address:부산 해운대구 구남로 28
Busan Haeundae Restaurant:12. Yellow Whole Chicken Haeundae (노랑통닭 해운대우동점)
When it comes to the fried chicken restaurant in Busan, you should only remember "Yellow Whole Chicken." This chicken is known for its soft and tender chicken. The yellow whole chicken contains "low sodium." After walking around Haeundae, you can enjoy delicious yellow whole chicken. Add a cup of draft beer, and your day will be well paid off.
Address:부산 해운대구 구남로24번길 5
Busan Haeundae Restaurant:13. Matchandeul Salt Pork BBQ (맛찬들 왕소금구이)
Many Korean port BBQ restaurants serve frozen pork. However, this Busan restaurant only serves fresh pork belly meat. I've been to many BBQ restaurants in Haeundae, and by far this restaurant had the best pork BBQ.
Address:부산 해운대구 해운대로608번길 46
Korea Busan Travel Guide

|Travel Busan:5. Busan Station

Busan Station (부산역) is located on the Busan Subway Line 1 and is close to many sightseeing spots like Seomyeon and Nampodong. However, many people don't know where to go and what to eat in this area. After all, most of the tourists come here to take the subway or KTX.
I've organized a list of best restaurants in the Busan Station area.
Busan Station Restaunt:1. Pyeongsanok(평산옥)
Pyeongsanok is a famous local restaurant near Busan Station. The signature dish of this restaurant is Boiled pork slices (수육). This restaurant has a century-long tradition and know-how for making delicious boiled pork slices. The white-cut pork (costs 9,000 won per person) platter is served with radish Kimchi, ssamjang, and mixed leek salad. To make your pork slices even tastier, try dipping the slices in the store's special miso sauce.
Pork soup (3,000 won) another signature dish of this restaurant. One serving is enough for one person. Since the portion of the dishes is big, I would suggest you bring many people and share multiple dishes to reduce the dining cost. Pyeongsanok is one of the best local restaurants in Busan.
Address:부산광역시 동구 초량중로 26
Busan Station Restaunt:2. Choryang Milmyeon(초량밀면)
The cold wheat noodles (milmyeon) is one of the must-eat Busan local foods. This cold noodle is made of buckwheat, so the noodle is not as sticky as the regular cold noodles. The price is also cheaper than regular cold noodles. This restaurant gets crowded during peak hours. If you have enough time before leaving Busan or just arrived in Busan, try this unique noodles from Choryang Milmyeon.
Address:부산광역시 동구 중앙대로 225
Busan Station Restaunt:3. Bonjeon Pork Gukbap (본전 돼지국밥)
This small local pork soup rice restaurant is located right by the Busan KTX Station. I've been to this place when I was on a business trip to Busan last time. I had about half an hour before I catch my train. This was my last meal in Busan, and I do not regret choosing this restaurant. For more than 30 years, Bonjeon Pork Soup Rice has been serving the same quality local food in Busan.
The typical pork soup rice is served with freshly pickled leeks and Kimchi. This restaurant rather focuses on basic components. Nothing is given in excess. If you find the side dishes are not enough for you, you can always ask for more. I really loved the pickled leeks.
Address:부산 동구 중앙대로214번길 3-8

Busan Station Attractions: 4. The Mail Box of You Chi Hwan(유치환 우체통)
The mailbox of You Chi Hwan is close to the Choryang Station (초량역), which is one metro station away from the Busan Station. There is a red mailbox on the rooftop of a building. This place became one of the famous landmarks in the Busan area because of the amazing view of the scenery of the city. If you visit this site at night, you can see the romantic night scenery of Busan Port and Gwangan Bridge. The mailbox was created to commemorate famous Korean writer You Chi Hwan and his achievements in the development of Korean literature.
Address:부산 동구 망양로580번길 2
Busan Station Attractions:5. 168 steps(168계단)

From a distance, the 168 steps were initially built on a vertical ramp. During the Korean War, many war refugees gather at these steps to ask the whereabouts of their missing family members. The height of the 168th floor is almost equal to a six-story building. These steps look very dangerous, but these steps carry much historical significance for those Busan people who have lived through the hard times. You can walk up to the top of the stairs and take the monorail to get back down.
The operation hours during the summer season is from 7 am to 9 pm. During the winter season, the monorail closes at 8 pm.
Address:부산 동구 초량동 994-873
Busan Station Attractions:6. Kim Minbu Observatory (김민부 전망대)
Kim Minbu is also one of the famous poets in Korea. This observatory was created to celebrate the works of Kim Minbu. You can reach this observatory after walking up the famous 168 steps. The view from Kim Minbu Observatory is not very similar to the view from You Chi Hwan Mailbox. Kim Minbu Observatory is located on top of the old residential area of Busan. You can see the old, historical part of Busan from this view.
Address:부산광역시 동구 영초윗길26번길 14 김민부 전망대
Korea Busan Travel Guide

|Travel Busan:6. Gijang
Gijang, where the famous Yonggung Temple is located, is a short distance away from downtown Busan. You can reach this area by taking a local bus. This small coastal town is perfect for spending an afternoon in a peaceful atmosphere.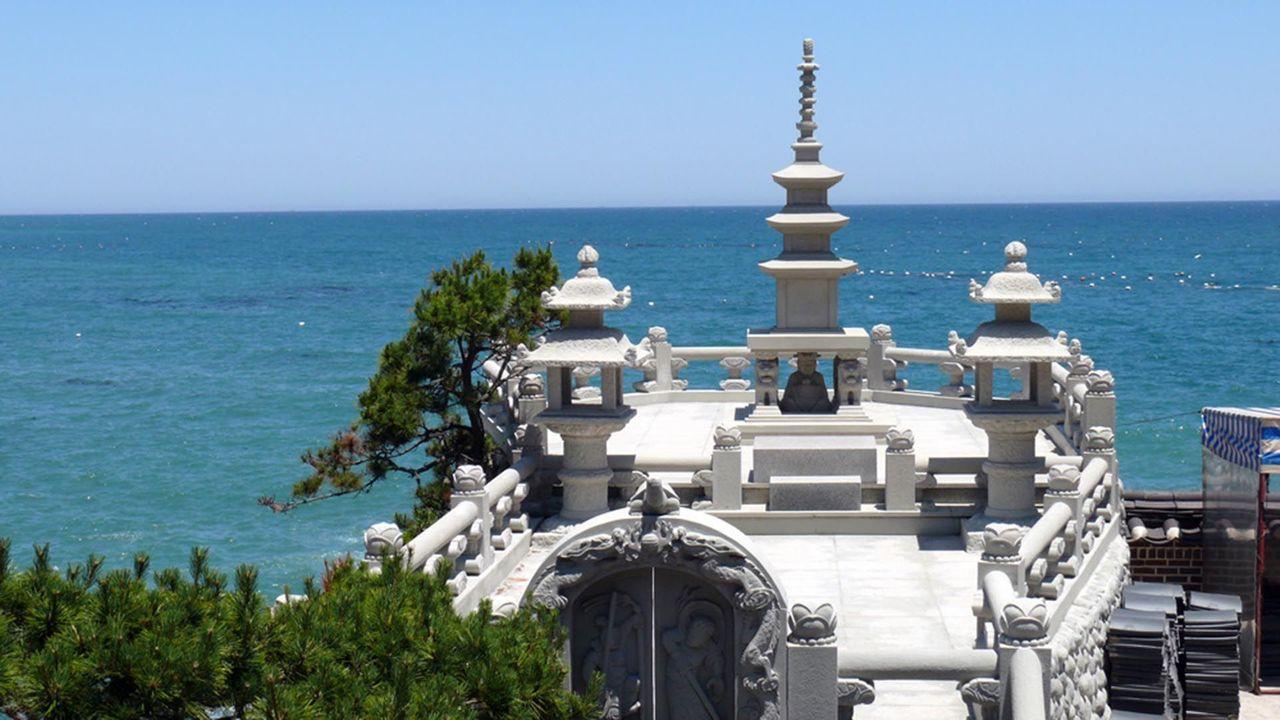 Haedong Yonggung Temple|Charter Service
Enter coupon code 

Creatrip

 to enjoy 10% off all itinerary
Busan Gijang:1. Haedong Yonggung Temple (해동용궁사)
Haedong Yonggung Temple is located right by the coastal line of Gijang. Unlike other regular temples that are usually built on top of the mountains, this temple is located right by the sea. If you look at this temple from afar, you will feel like this temple is standing on top of the ocean. You can hear the sound of the ocean waves from the temple. Since this temple is a bit far from downtown Busan, not many tourists visit during the weekdays. For those who want to experience Korean Buddhism, you must not miss this temple when you are in Busan.
Address:부산광역시 기장군 기장읍 용궁길 86 해동용궁사
Busan Gijang:2. Jooksung Catholic Church(죽성성당)
Jukseong Church of Gijang is known to Koreans as the most beautiful church in Korea. This place was featured on the Korean drama series called "Dream" in 2009. This site was also voted as the best place for seeing the most beautiful sunrise in Busan. The architectural features and style are also in a more European style. Many Korean couples get married at this romantic location.
Address:부산광역시 기장군 기장읍 죽성리 134-7
Busan Gijang Cafe:3. WAVE ON(웨이브온)
This famous coffee shop called Wave On is a place where you can drink a cup of coffee while having the best coastal view. This cafe has wide space and many outdoor seats. Fetch a cup of cold ice coffee and enjoy the beautiful ocean view. This cafe actually feels like a holiday resort on an exotic island.
Address:부산광역시 기장군 장안읍 해맞이로 286 웨이브온커피
Busan Gijang Cafe:4. GREETVI Ilguang(그릿비 일광)

This cafe in Busan is another trending place in many South Korean social media for having the best ocean view. Aside from the breathtaking view of the blue ocean in Gijang, you can taste freshly baked bread every day (I would recommend you to try tiramisu). Compared to WAVE ON, this cafe is located closer to the ocean. You can always take beautiful photos from the outdoor seatings.
Address:부산 기장군 일광면 일광로 354
Busan Gijang Cafe:5. Cafe Bay 266(카페베이 266)
In Busan, you must visit Bay 266, where can see the beautiful horizon of the ocean without any obstructive view. In addition, the cafe offers wide space and many seatings. This place is suitable for chatting with friends. You can stay for a long time. Enjoy the ocean view from Bay 266.
Address:부산광역시 기장군 일광면 동백리 266-13
Busan Gijang Cafe:6. Asura(아수라)
Asura is a restaurant known for serving delicious Korean beef rolls. The thin slices of beef wrap leek and perilla leaves. When you carefully grill the beef, you can taste the aroma of vegetables and tender beef slice. The outer beef slice is very crisp while the vegetables inside are still fresh. Try the rolls with various sauce. The taste will get even better.
Address:부산 기장군 기장읍 반송로 1628
Busan Machine Food: 7. Snow Crab House / Crab House (대게하우스)
If you come to Busan during the snow crab season, you must eat the snow crab dishes! Outside this restaurant, there is a huge water tank filled with King, snow, and red crabs. After you choose the type and quantity of crab you want to eat, the owner will immediately put the crab in a steamer. You can taste the finest, freshest snow crab at Snow Crab House in Gijang. Eat a bunch when it's hot!
Store 1:부산 기장군 기장읍 차성동로67번길 8

Store 2:부산 기장군 기장읍 읍내로104번길 5




Korea Busan Travel Guide

|Travel Busan:Nampodong
Nampodong is mainly located on the Busan Subway Line 1 (area surrouding the Nampo Station 남포역). The area extends to the Jagalchi Station (자갈치역), which is one of the must-see attractions for many tourists who love the local traditional market and seafood. This area is convenient to reach by public transportation and you can taste delicious seafood. Many large businesses and small specialty stores can be found in this district as well.
Busan Nampo-dong attractions: 1. Jagalchi Market(자갈치시장)
The first floor of the Jagalchi Market has hundreds of small wholesale seafood shops, and the second floor has restaurants specializes in sashimi. On the seventh floor, there is an observatory where you can view the city and the ocean view from the top. If you want to eat Busan specialty seafood dishes, such as grilled fish and squid, you should definitely visit this market to get the best deal. If you want to eat fresh seafood in downtown Busan, don't look elsewhere. Just come to Jagalchi market.
Address:부산광역시 중구 남포동 자갈치해안로 52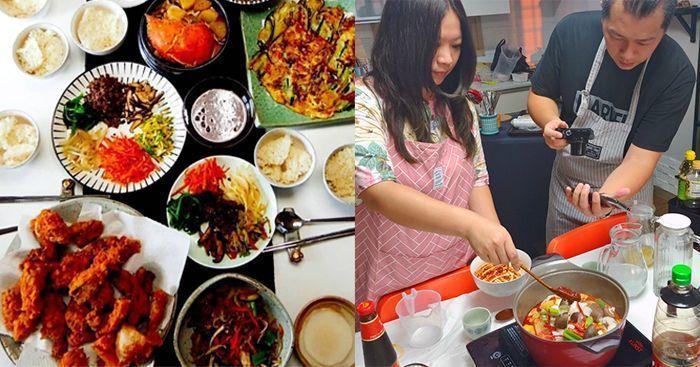 Korean cuisine classroom experience | Online booking
Take you around Bupyeong Market and Jagalchi Market
Go to Gamcheon Culture Village and learn how to cook proper Korean food from a chef.
This is a super fun Korean cultural experience! Don't miss out!
Busan Nampo-dong attractions: 2. Bupyeong Market(부평깡통시장)
Bupyeong Market at night is full of interesting local food vendors. The entire market is full of locals and tourists during the weekends and holidays. If you have watched the famous Korean film "The International Market", you will be already familiar with this market. In that film, the protagonist owned a small shop in Bupyeong Market called "Gotbunyinae (꽃분이네)." You can visit this store.
The vibe of Bupyeong market changes during the day and night. If you want to experience Korean night market, I would suggest you visit this market at night around 7 pm to 12 am.
Address:부산광역시 중구 부평동 부평1길 39
Busan Nampo-dong attractions: 3. International Market(국제시장)
The International Market is already very popular thanks to the recent hit film. This market sells many different imported goods, including electrical appliances and beauty products. Take a quick tour around the market to see if there is anything you want to buy.
Address:부산광역시 중구 광복동 국제시장2길 25
Busan Nampo-dong attractions: 4. Bupyeong Jokbal Street(부평족발골목)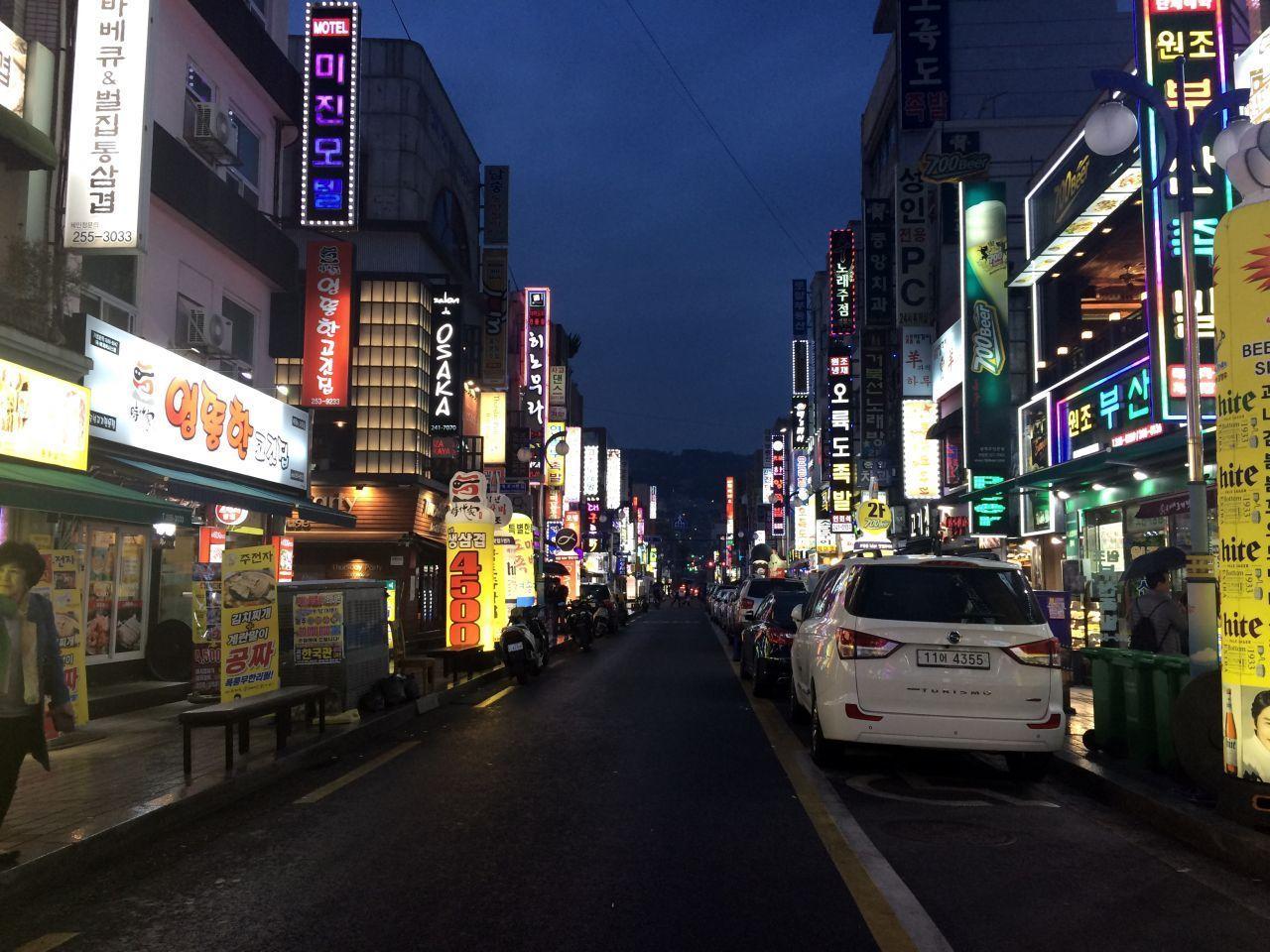 In between the BIFF street and Bupyeong Market, you can find the famous Bupyeong Jokbal Street. Since 1959, the Jokbal restaurant called "Seoul Jokbal" has been keeping its place in Bupyeong Jokbal Street. After the 1980s, many Jokbal restaurants started to open on the same alley, and the Bupyeong Jokbal Street was formed. This is a must-see destination of Busan for those who either love or want to try Korean Jokbal. Dine at where Korean locals love!
Address:부산광역시 중구 광복로 5-1
Busan Nampo-dong attractions: 5. BIFF Street(부산국제영화거리)

The BIFF / Busan International Film Festival was introduced by Time Magazine magazine as the "Representative Film Festival in Asia." It has been held for more than 20 years and indeed became one of the world-famous international film festivals.
Every autumn, a countless number of fans, celebrities, and filmmakers come to Busan to celebrate the BIFF. In Nampodong, you can find the street full of celebrities and filmmakers' handprints. There are also many food carts and trucks nearby, so you can try many different Korean snacks. You must try the famous Busan "seed sugar pancake (씨앗 호떡)." It's super delicious!
Address:부산광역시 중구 남포동 구덕로 58-1
Busan Nampo-dong attractions: 6. Youngdo Bridge(영도대교)

From Exit 6 of Nampo Station, walk toward Youngdo Bridge. Every day at 2 pm, the bridge will be lifted to enable ferries to pass. Youngdo Bridge was an important historical site during the Korean War. The war refugees always made promises when they part with their beloved ones to meet under Youngdo Bridge when the war is over.
Many Busan residents do not forget this sad history. Youngdo Bridge used to be the symbol of hope and agony at the same time. You can find nine seagulls painted on the sides of the bridge. When the bridge is lifted, the painted seagulls seem like they are about to fly away. This image is a metaphor for many Busan residents' hope - those who want to meet their separated family members again.
If you don't want to go to the bridge to see the ceremony, you can also go to the Lotte Observation Deck.
Busan Nampo-dong attractions: 7. Yongdu Mountain Busan Tower(용두산 공원 부산타워)
Yongdu Mountain used to be considered as a holy place during the Japanese occupation period. The Imperial Japan army created Japanese shrines on top of the mountain. After South Korea gained independence, the shrine was demolished by the South Korean government. Many war refugees started to form a town and this area became a gathering place for many local Busan people.
Later, the area was developed into a park. The local government built Busan's famous landmark, the Busan Tower, in order to promote tourism. You can take the escalator next to the tribute tea near Nanppdong Street to reach the top of the park.
Address:부산광역시 중구 광복동 용두산길 37-55(See the picture below on the escalator)
Korea Busan Travel Guide

|Travel Busan:Seomyeon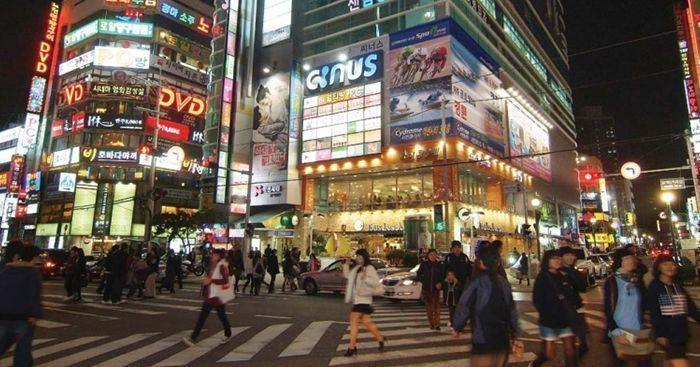 Busan Seomyeon Tourism | Click here to read more

Seomyeon is one of the major shopping districts in Busan and is always busy with tourists. Young Busan locals love to hang out in this area. You can find many hip cafes and pouplar restaurants in the area. You can reach this district easily by subway. Seomyeon is located at the intersection of Busan Metro Line 1 and Line 2.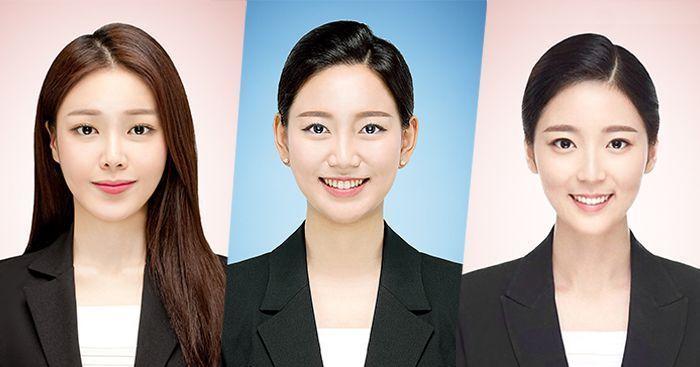 Busan Seomyeon Portrait Photo ₩20,000|Free Online Reservation
In addition, Creatrip also partners with the super-famous "Woori Dongnae Photo Studio" in Busan Seomyeon. Now you can also make an appointment for taking portrait photos via Creatrip for free! Experience Korean airbrushing magic. Your ID photo will gain natural beauty and glow.
The above post was a complete 2019 guide of Busan. If you have any questions after reading this post please leave comments below and we will try to get back to you as soon as possible. See you with a new post next time!
---