Sweden Picnic Seoul Forest Branch
Visit Sweden Picnic Seoul Forest branch and enjoy natural wine with healthy meals!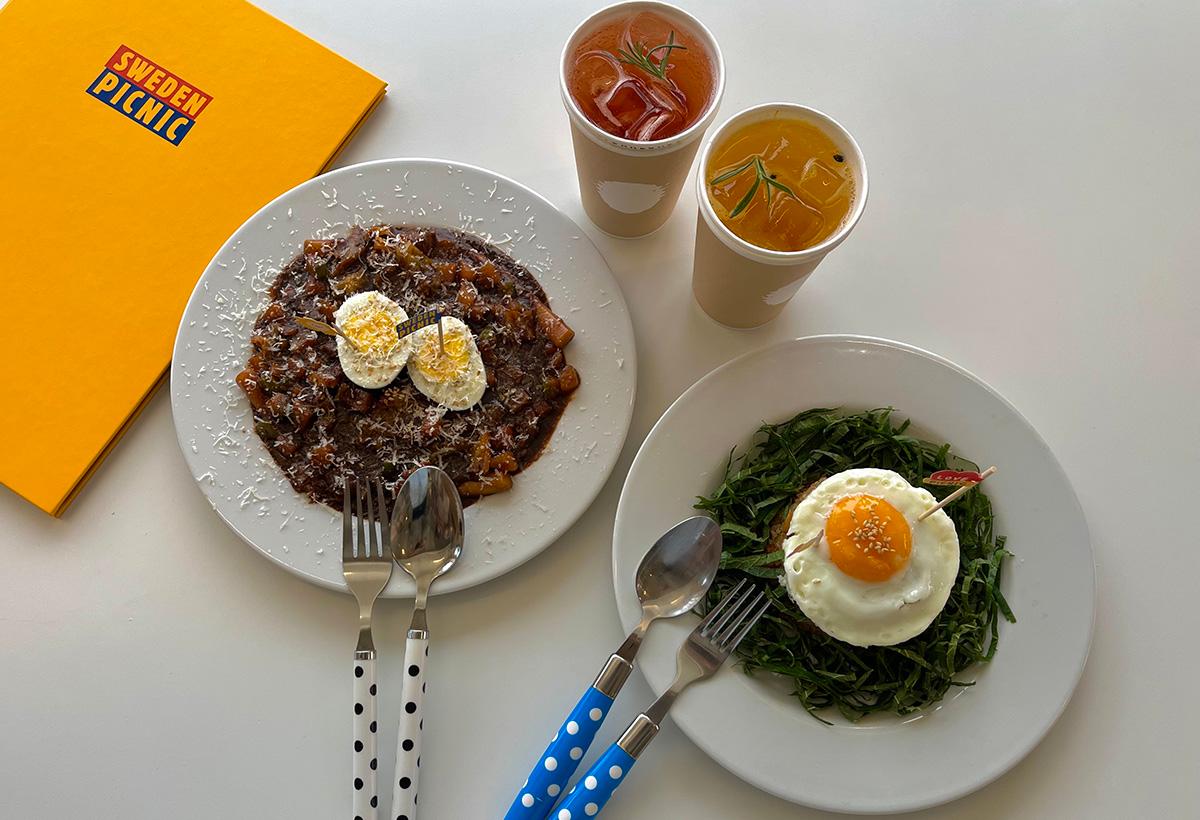 Today, we would like to introduce you to the Sweden Picnic Seoul Forest branch where you can taste natural wine!
It is located on Songridan Road, and after gaining massive popularity and demand, it recently opened its second location in front of Seoul Forest!
---
Sweden Picnic Free Ice Cream
---
Information
Address: 서울시 성동구 왕십리로5길 9-20, 2F
(9-20, Wangsimniro 5-gil, Seongdong-gu, Seoul
Hours: 11:30 ~ 23:00
Closed on Tuesdays
(Last order: 22:30)
---
Why We Recommend It
It is located in Seoul Forest, a bustling area in Seoul.
It is the second branch that has opened following its original location in Songridan-gil, which also recently opened in April 2022.
They offer natural wine and healthy meals at reasonable prices.
Its concept reminds you of going on a picnic surrounded by nature. It's a bright store which is perfect to go with friends to have a light meal and conversation.
---
Things To Keep In Mind
Creatrip members can get two scoops of soybean powder ice cream free of charge if they present the coupon at the time of payment.
You do not need to make any prior reservations to use the coupon.
Only adults over the age of 20 can enter.
If there are any issues using the coupon, please contact help@creatrip.com
---
Menu
Menu
Price

Food

Beef jjajang tteokbokki
(소고기 짜장 떡볶이)

13,000

Seoul Forest pork kimchi fried rice
(서울숲 돼지고기 김치볶음밥)

13,000

Beverage

Plum ade
(자두 에이드)

5,500

Passion fruit ade
(패션후르츠 에이드)

5,500

Organic Wine

Nisia
(니시아)

43,500

Primitivo
(프리미티보)

43,500
---
Our Visit

Sweden Picnic Seoul Forest branch is a casual wine bar and wine shop located 3-minute walk from Seoul Forest.
You can purchase wine here that fits the atmosphere of Seoul Forest Picnic.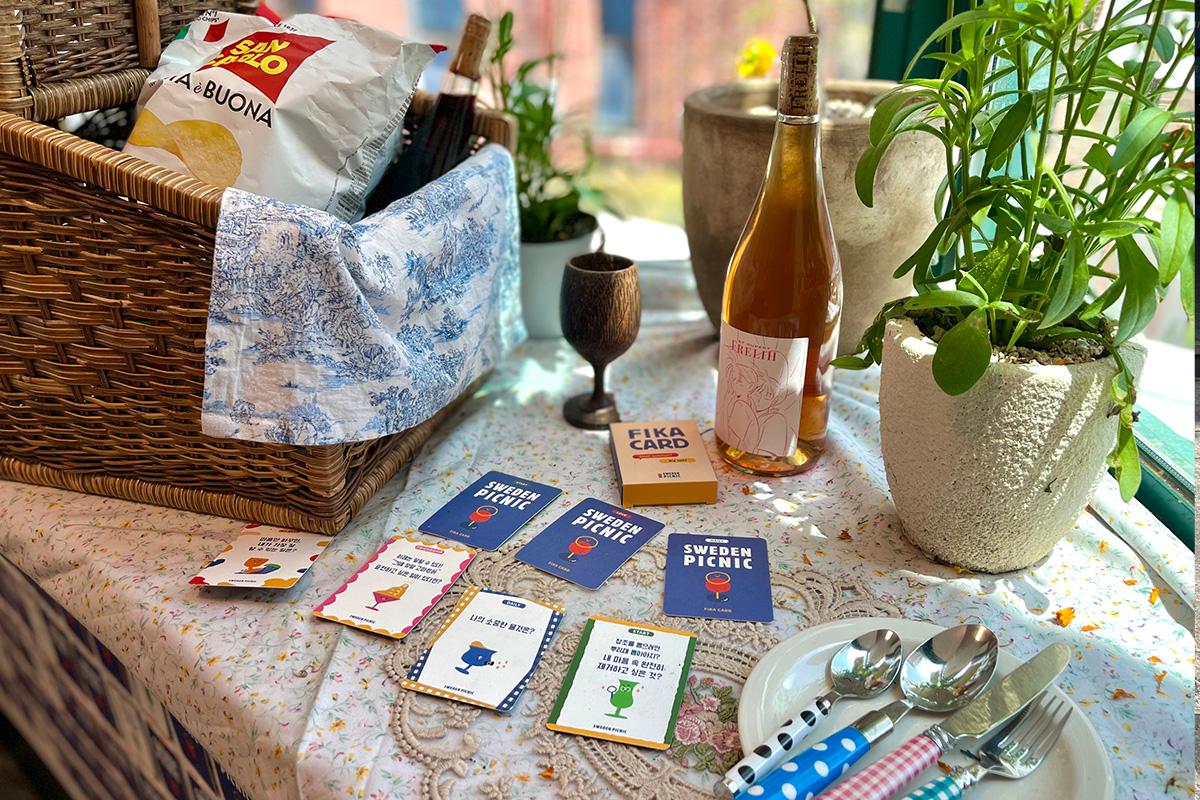 The store is located on the second floor. The stairs leading up to the second floor are nicely decorated with wine and Swedish picnic cards.
It's a store that knows the vibe of a Swedish picnic better than anyone else!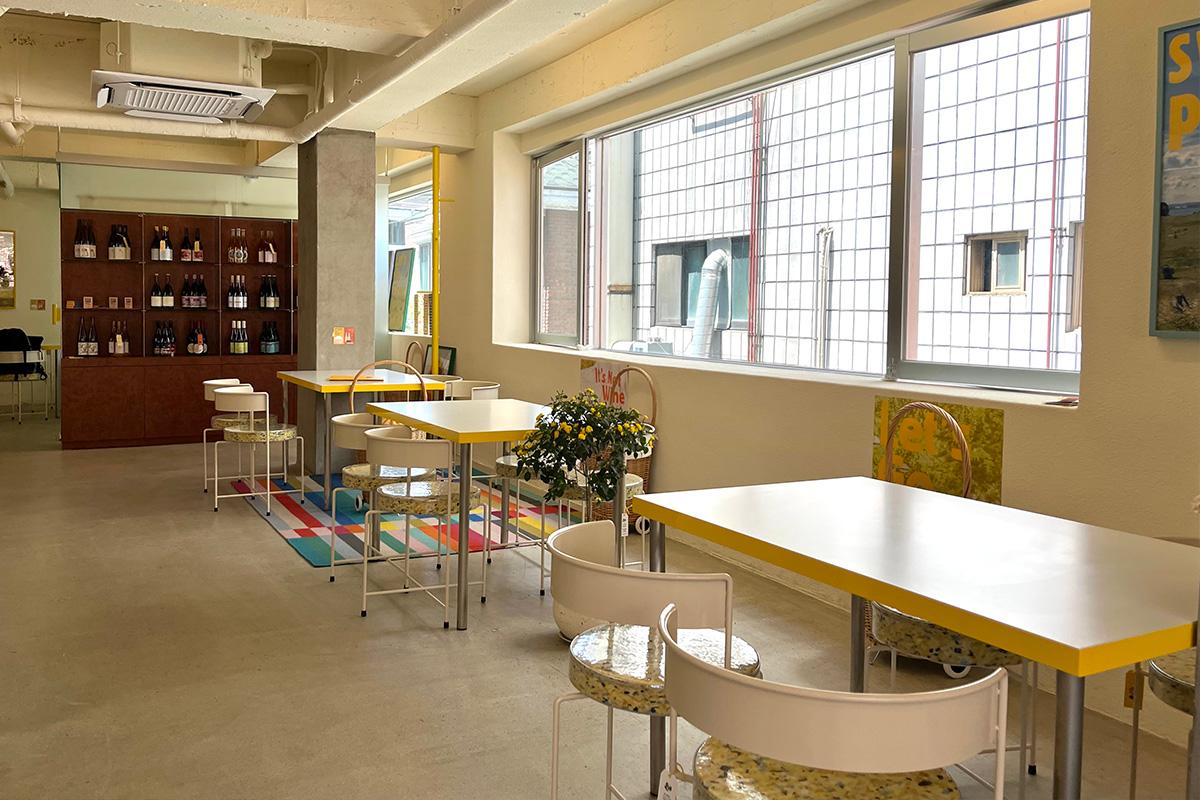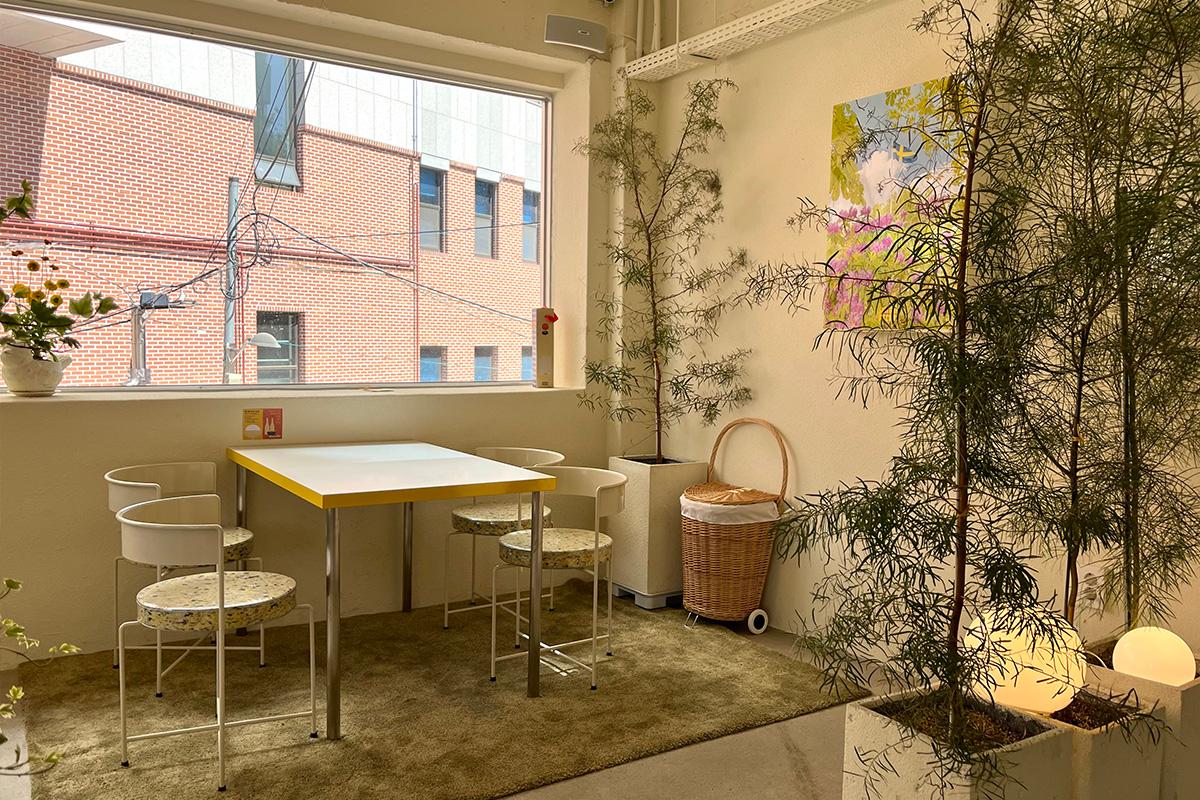 This is the interior of the store. The table is laid out in a spacious area and its yellow interior adds a warm feeling to the atmosphere.
Above everything else, I really liked the wide windows which opened up its space and allowed for lots of natural light to shine through.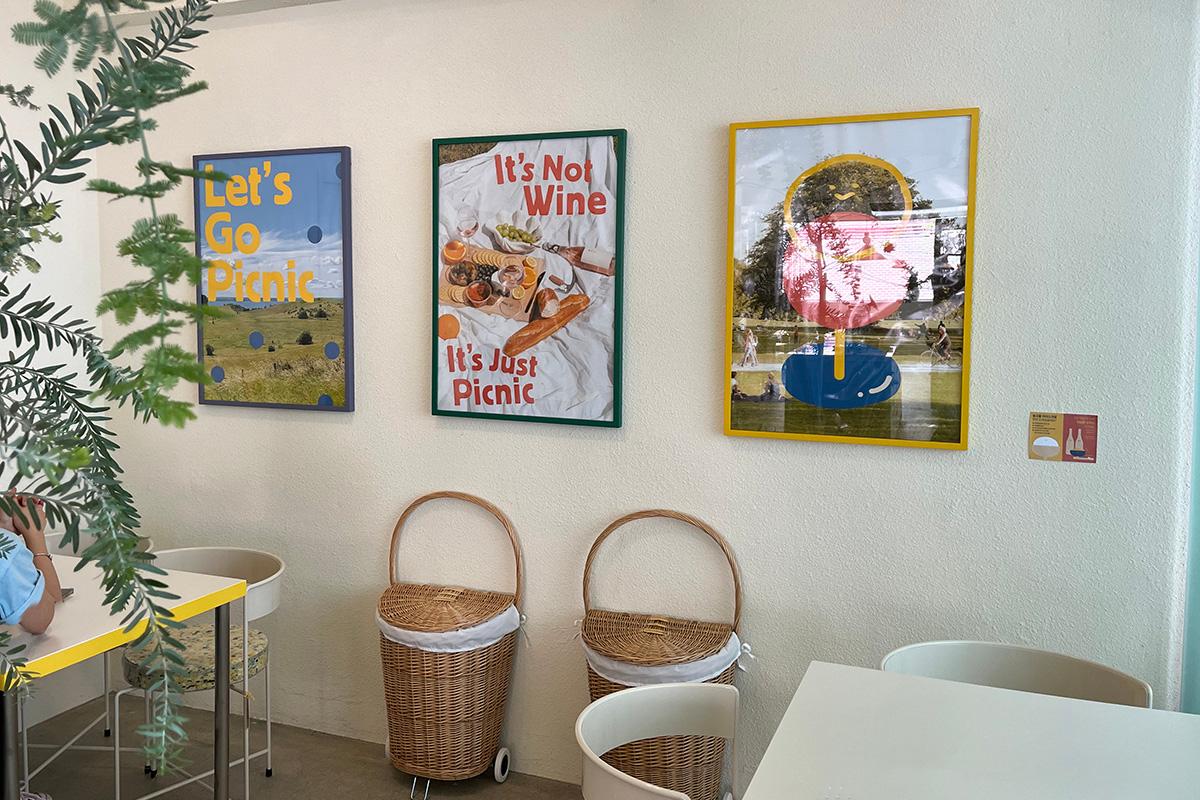 There were frames and other props in every corner that made me want to go on a picnic with my friends.
There were also many flowers and plants that made us feel like we were surrounded by nature.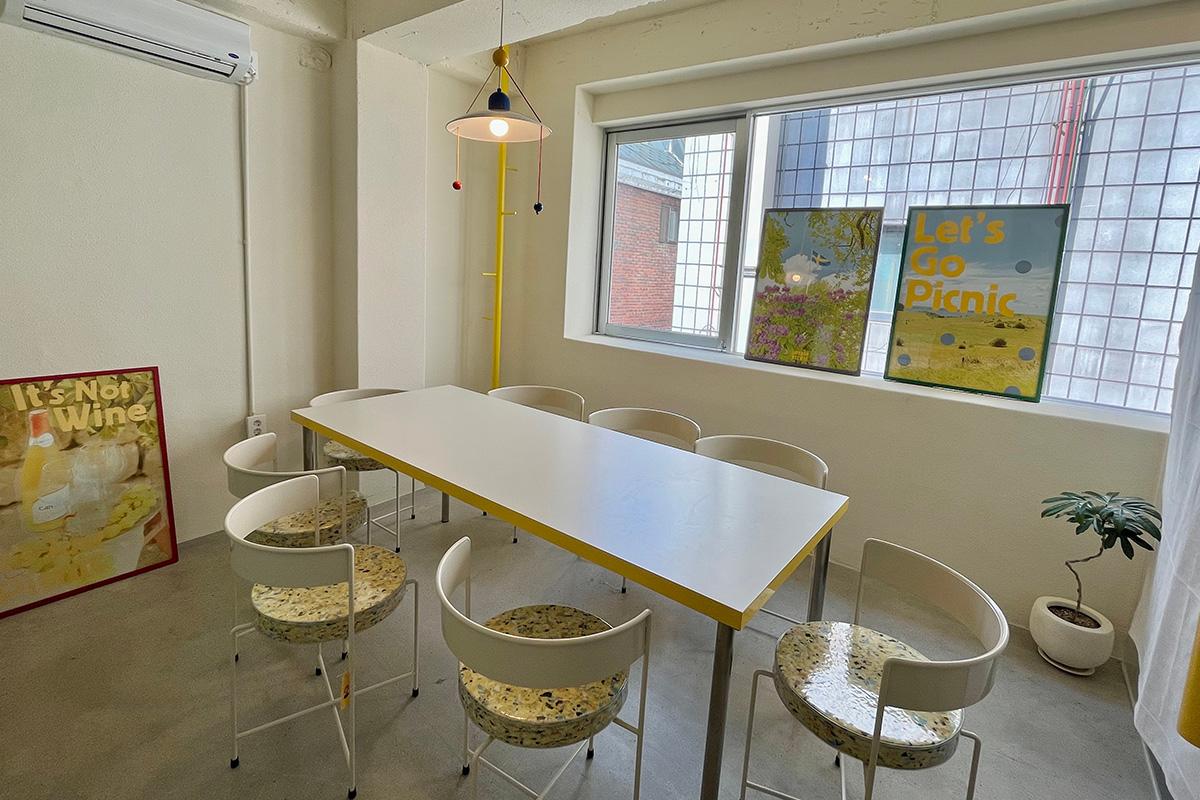 Inside the store, there was a private room for groups. Customers that come in groups that order more than 300,000 won can use this space by making a reservation prior through the phone or through Instagram DMs.
FYI, they post a lot of webtoons with interesting knowledge about wine and behind-the-scenes stories about Sweden Picnic on their Instagram so you can check it out!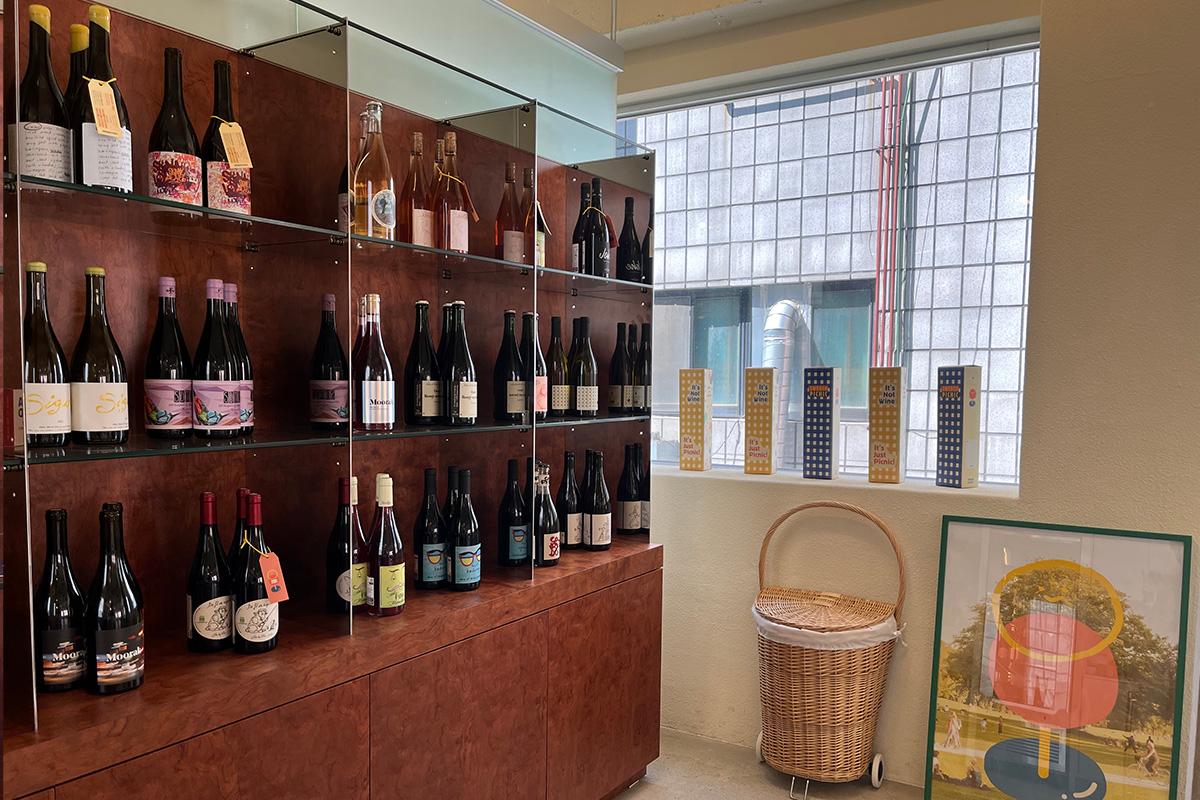 One shelf is filled with all types of wine. You may think that it's a cute cafe by looking at its decorations, but it's actually a wine bar!
All the wines here are organic and natural. They are carefully selected by the owner.
The main signature of the store is that they sell organic wine that is delicious and affordable.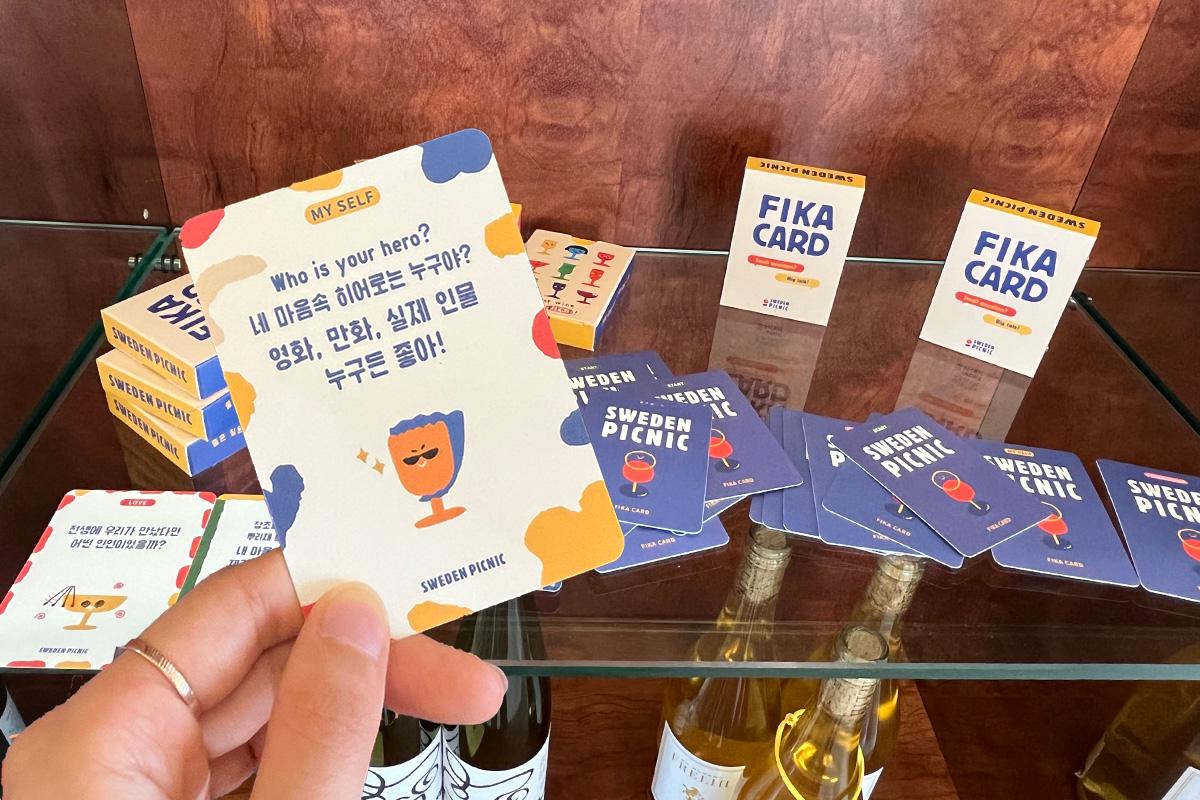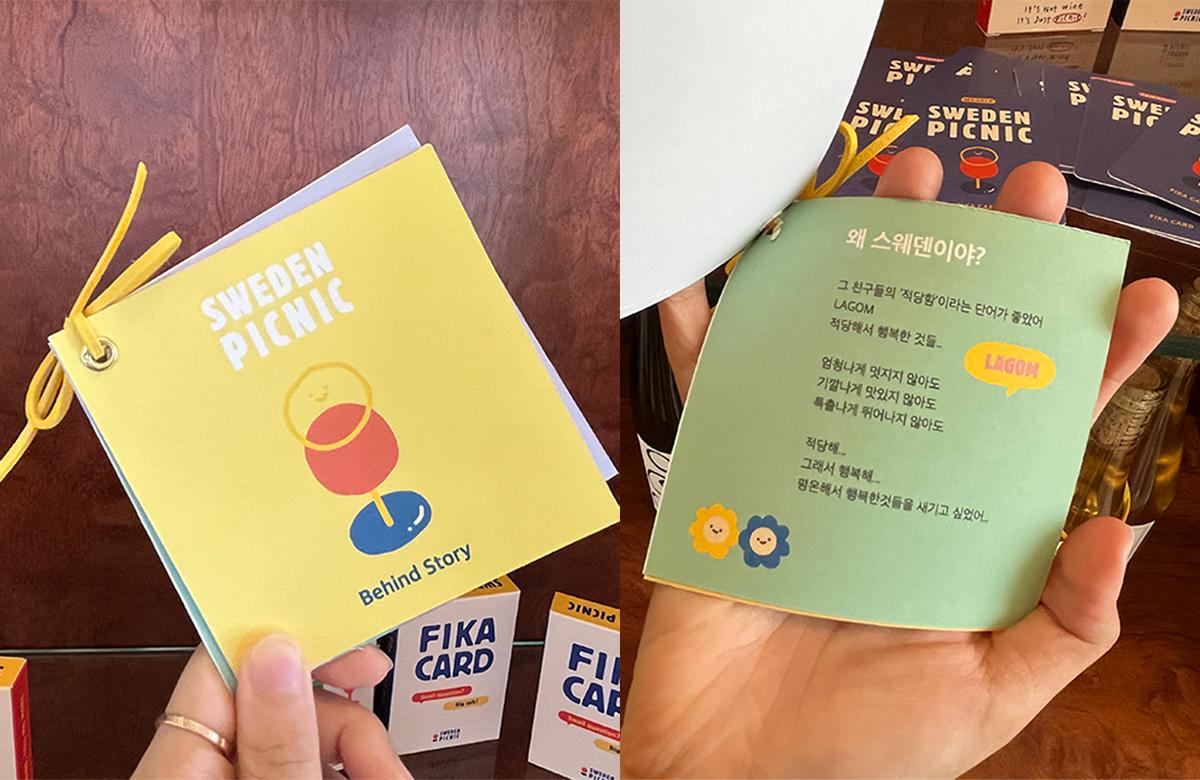 Another thing to note is that they provide a variety of fun stories that are told that goes with each wine.
There are various fun props inside the store that you can use to lead a light conversation with friends and drink wine in a comfortable environment.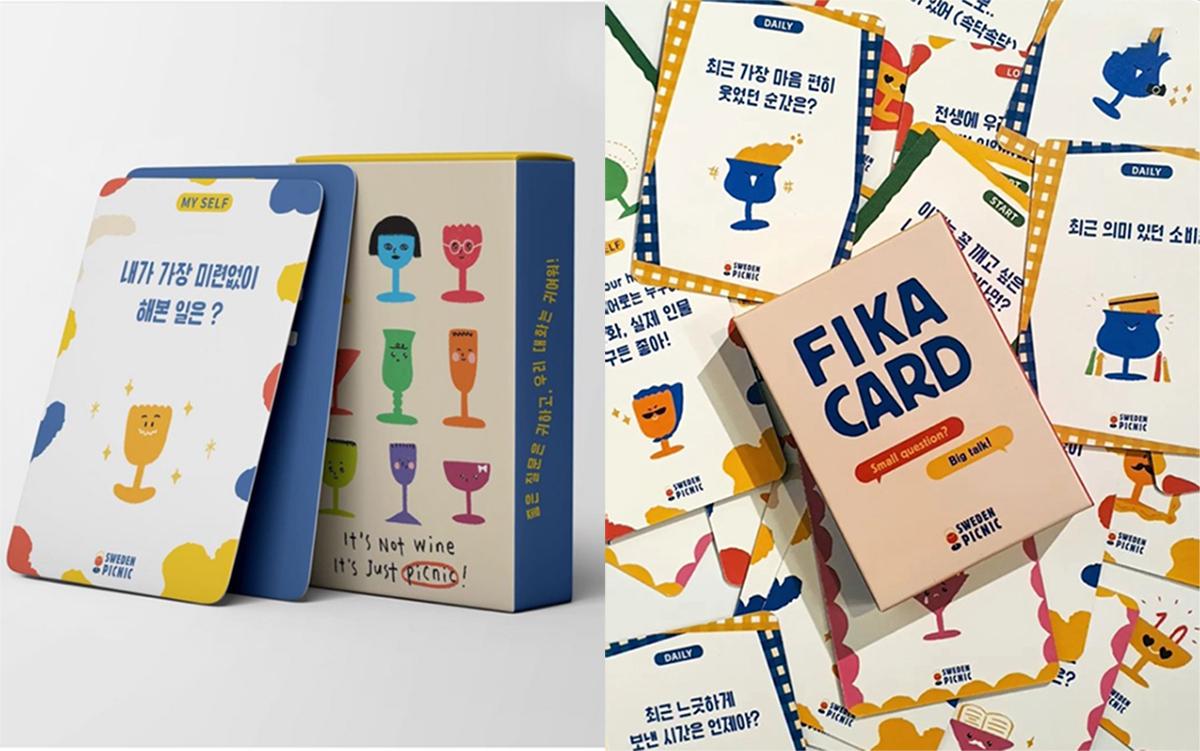 These cute FIKA cards are designed by Sweden Picnic and consist of a variety of questions about love, daily life, friendship, and more.
If you want to get closer with the person you're drinking with while waiting for the food, you can let these cards lead the conversation.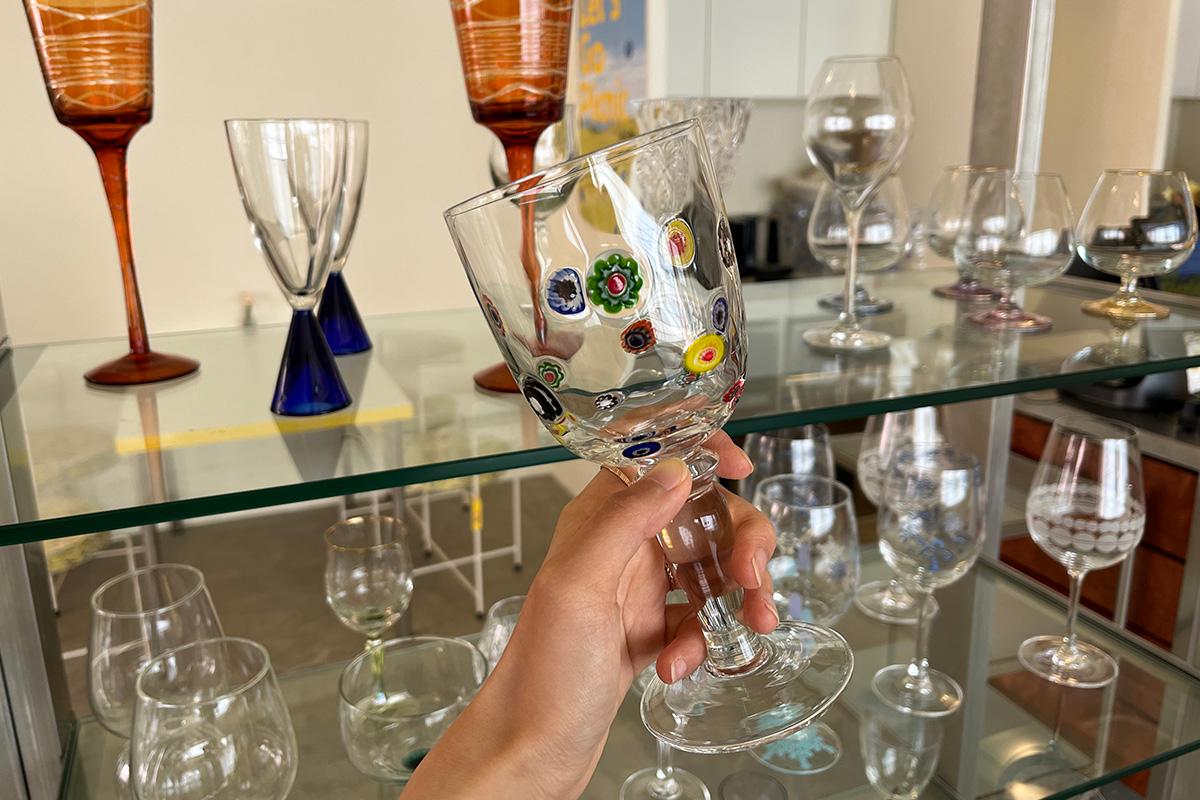 Another fun thing about the store!
You can choose and drink from your own favorite glass from the colorful wine glasses that are placed in the middle of the store.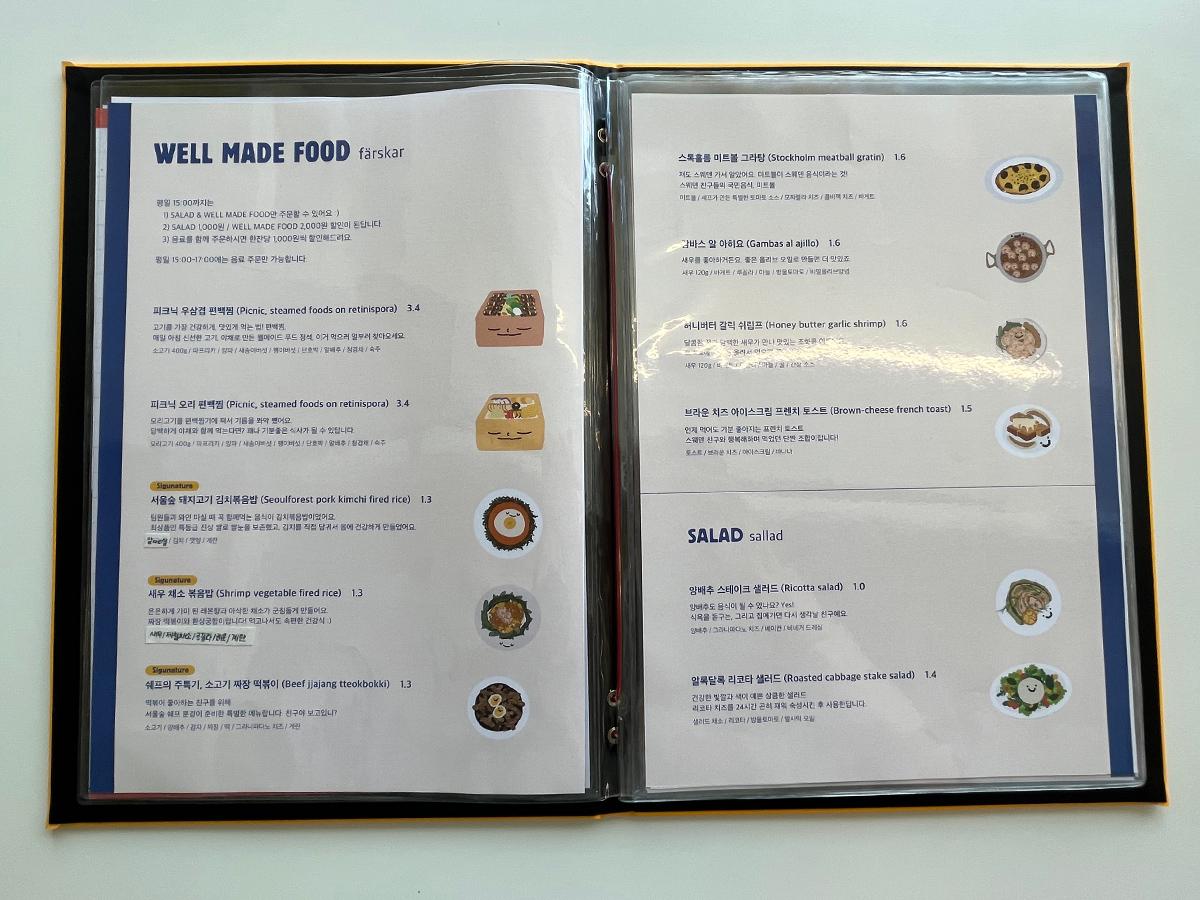 They offer a variety of meal options for customers to eat around noon as the sun shines through the window.
In addition, the well-made food menu is 2,000 won off and the salad is 1,000 won off until 3 pm on weekdays. And if you want to order drinks as well, you can get another 1,000 won off each drink.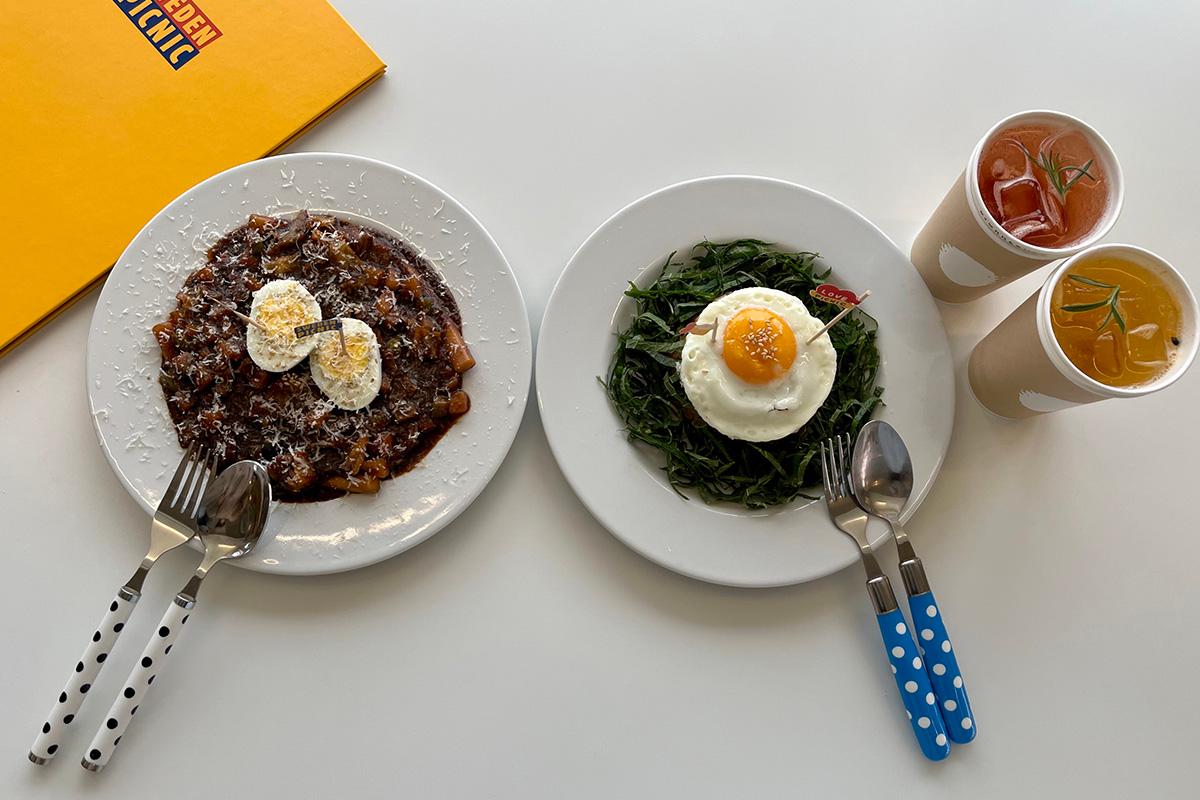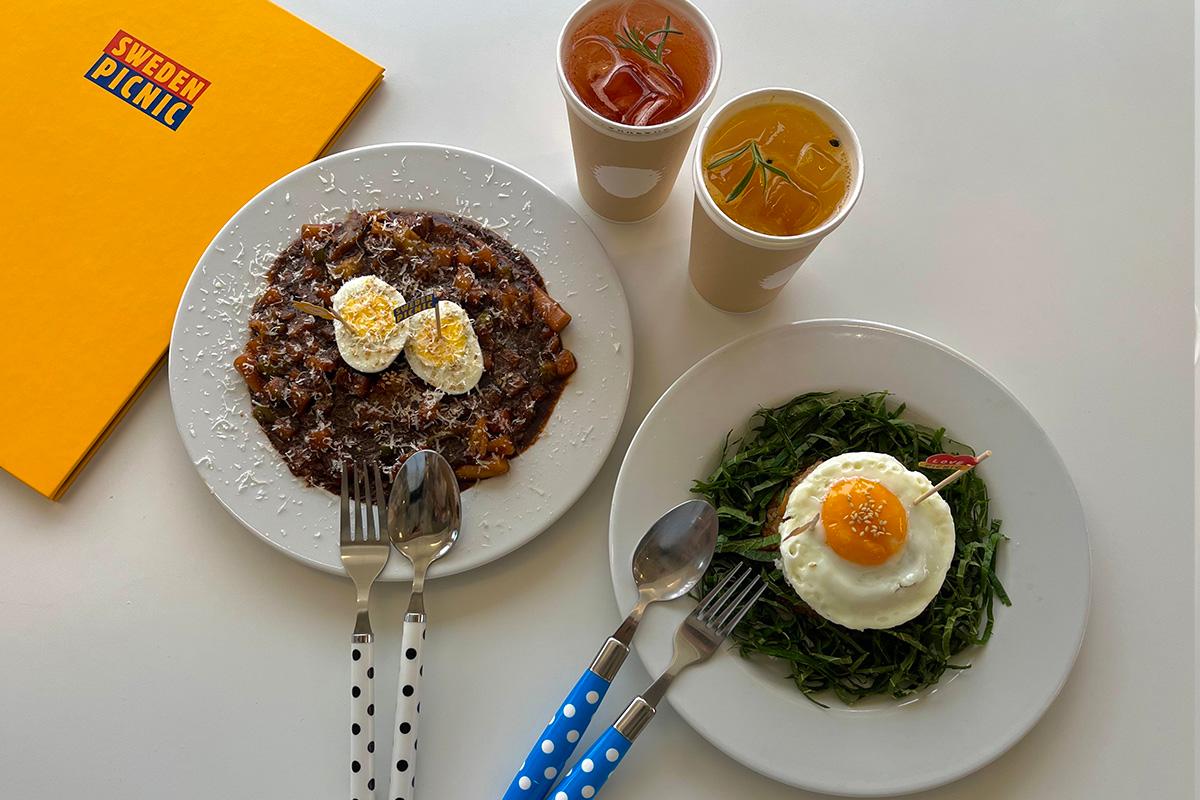 Well made food is made with healthy ingredients that are beneficial to your health. They take great care of your taste buds and health not only with the wine but with their meals too.
We decided to order jjajang tteokbokki, kimchi fried rice, grapefruit ade, and passion fruit ade.
Beef Jjajang Tteokbokki (소고기 짜장 떡볶이)
13,000 won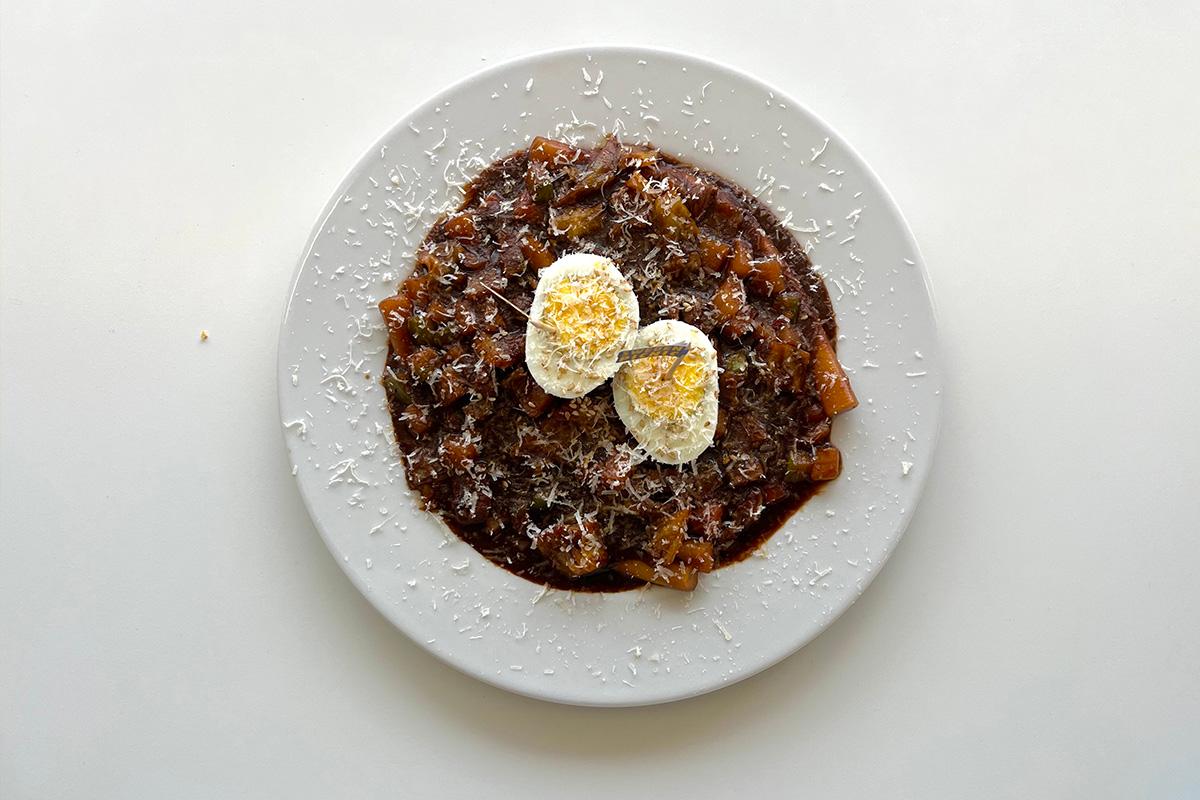 First, we tried the beef jjajang tteokbokki, the chef's specialty.
Jjajang tteokbokki is rice cakes that are made with healthy ingredients with lots of vegetables and meat. Just as a mother would make for her own children.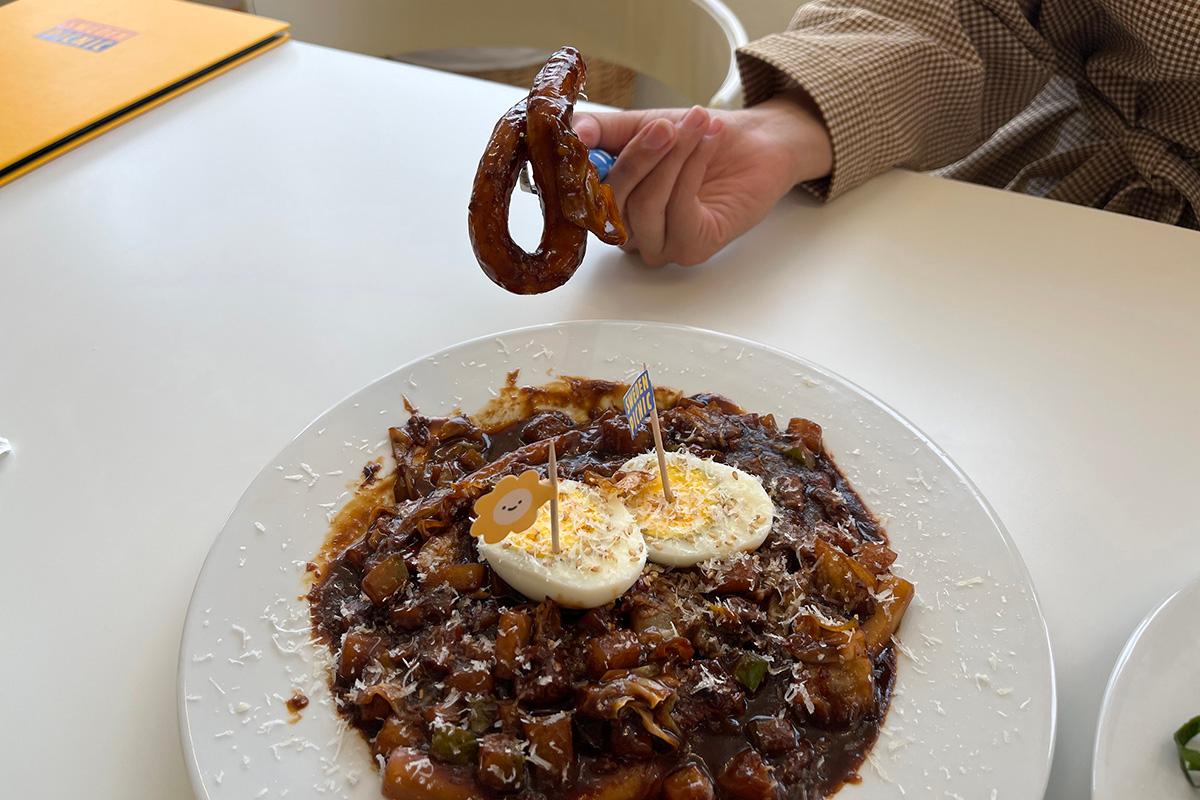 The long rice cakes are fun to cut and is chewiness goes well with the jjajang sauce.
The beef, cabbage, and potatoes in the filling add extra texture so it was very satisfying to eat.
Seoul Forest Pork Kimchi Fried Rice (서울숲 돼지고기 김치볶음밥)
13,000 won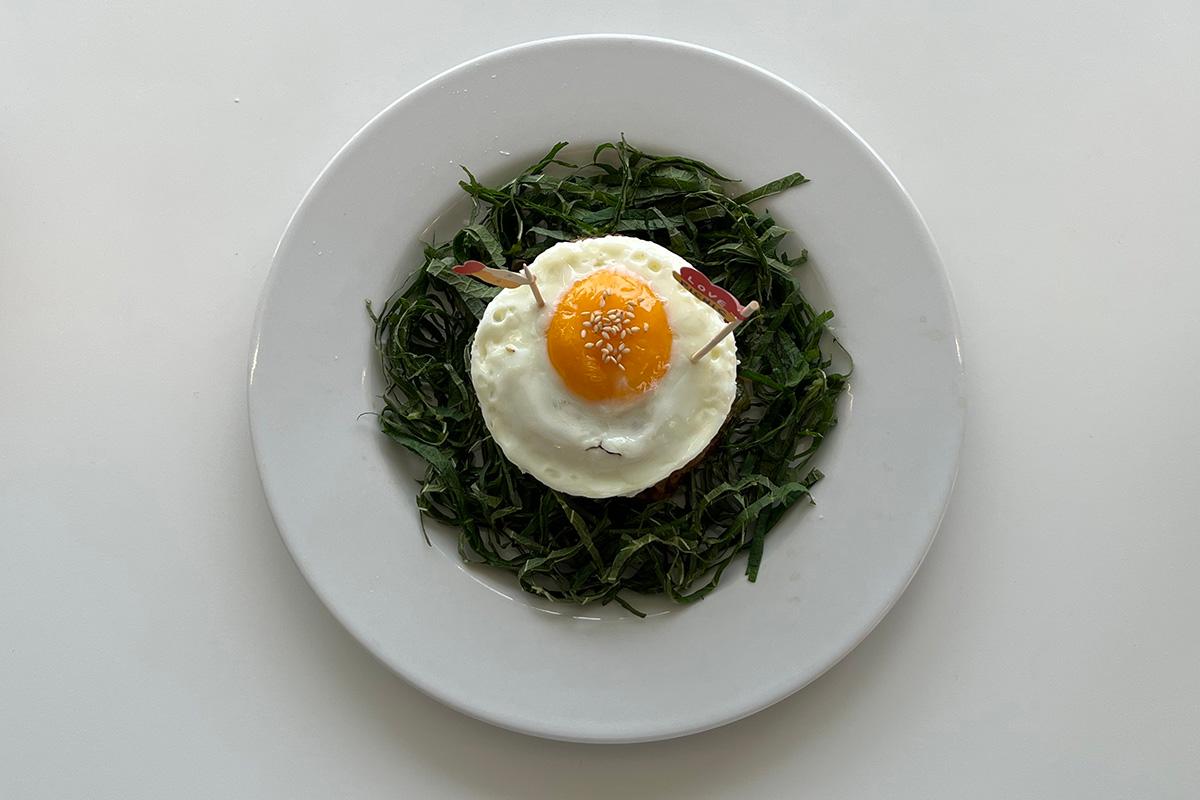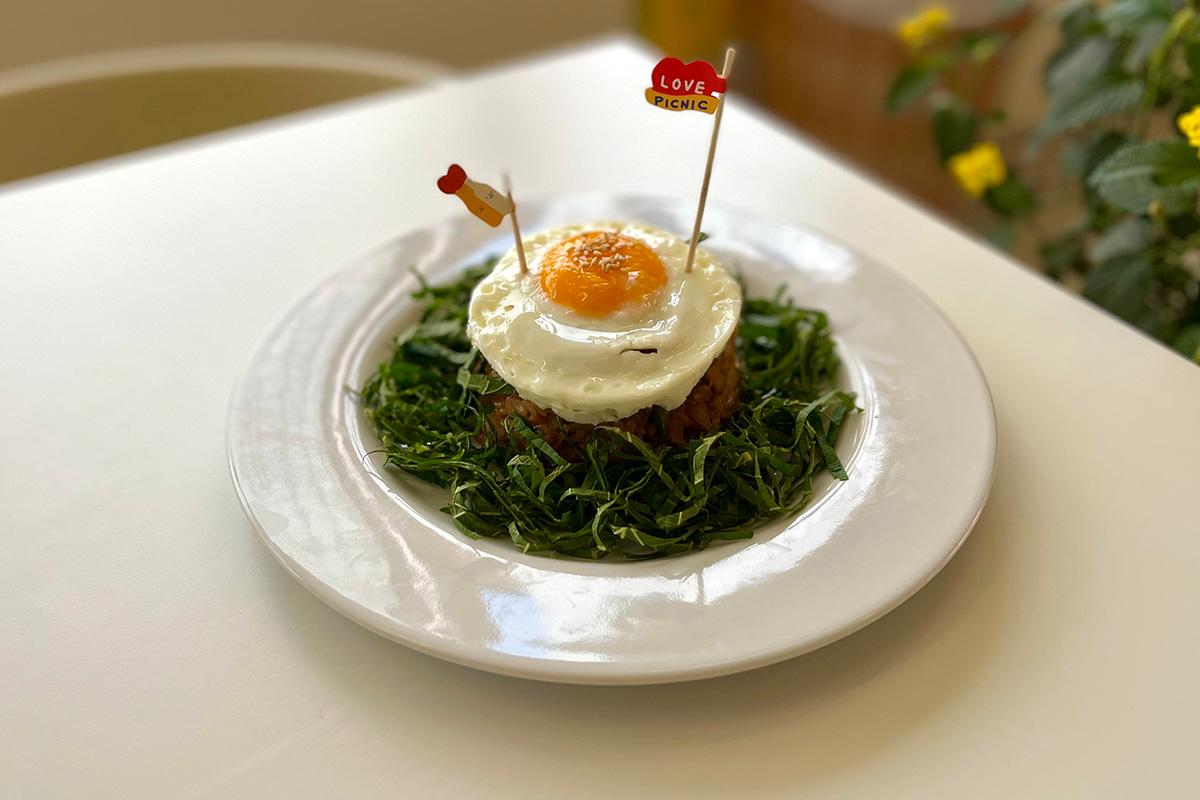 Their mouth-watering kimchi fried rice calls for 1,000 photos to be taken before trying it! It was so beautiful to see.
There are cute Sweden Picnic characters in the eggs and fresh perilla leaves carefully surround the kimchi fried rice.
This isn't just another meal, it's an artwork!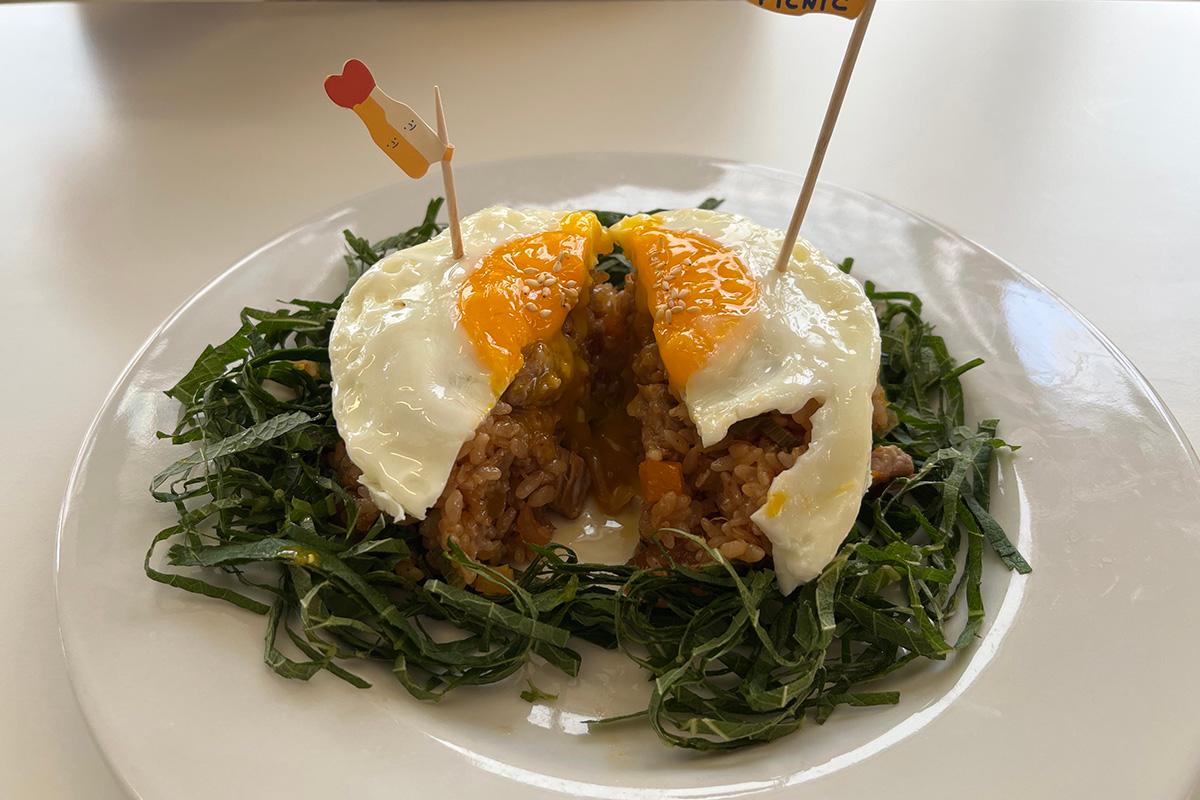 You can cut it in half and pop the egg yolk.
The kimchi in the rice was made by the store so it was very healthy.
The ingredients were crunchy and the kimchi further enhanced its favor to make it a satisfying meal.
Passionfruit Ade (패션후르츠 에이드)
5,500 won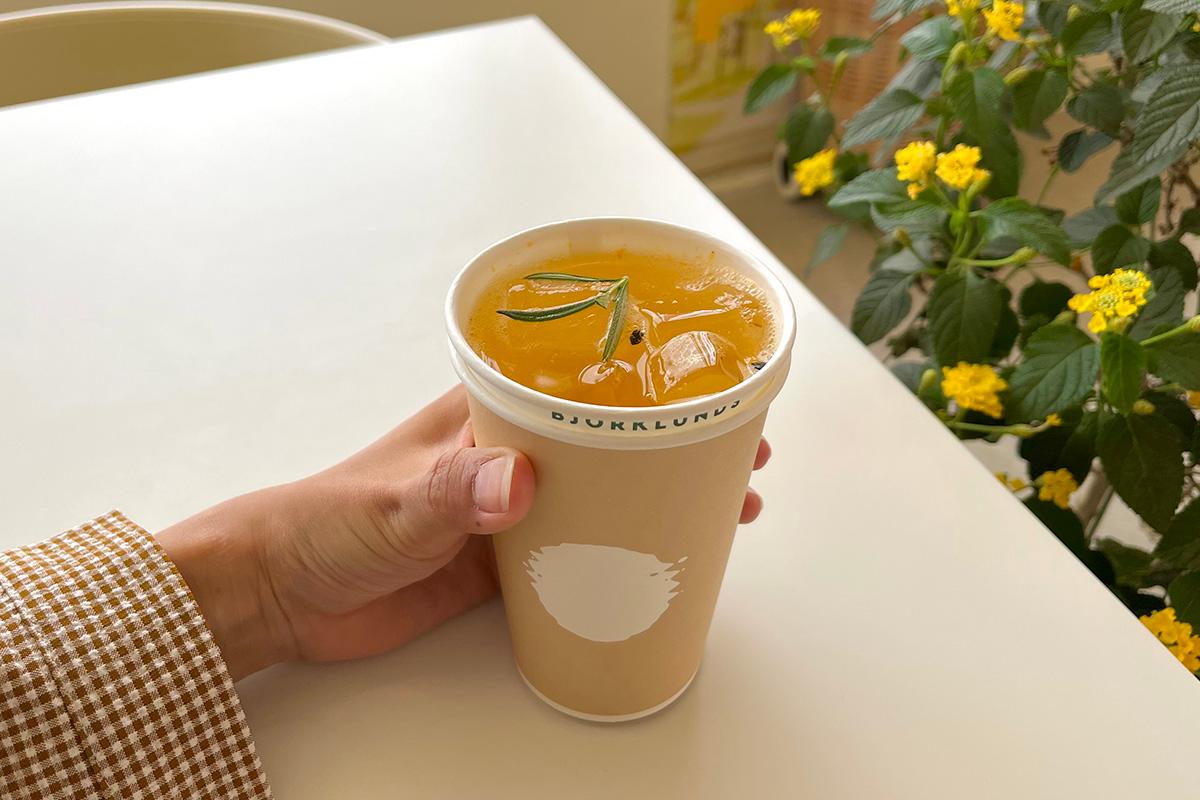 Passion fruit ade is a drink that's irresistible after a sip because of its refreshing sweet and sour flavor.
Plum Ade (자두 에이드)
5,500 won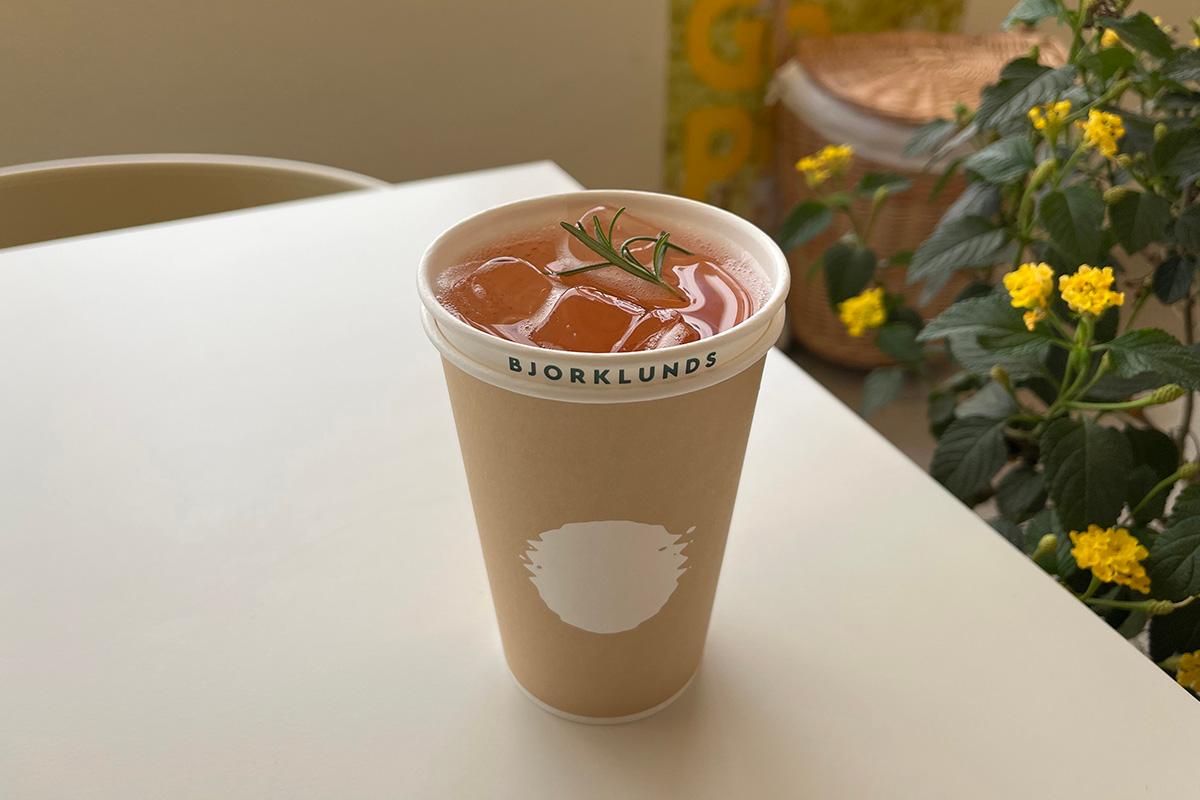 I tried plum ade for the first time in this store. It was a sweet ade with a strong plum scent.
Why did it take me so long to try plum ade? It's so good!
The two beverages and the food almost made us forget that it was a wine bar after all.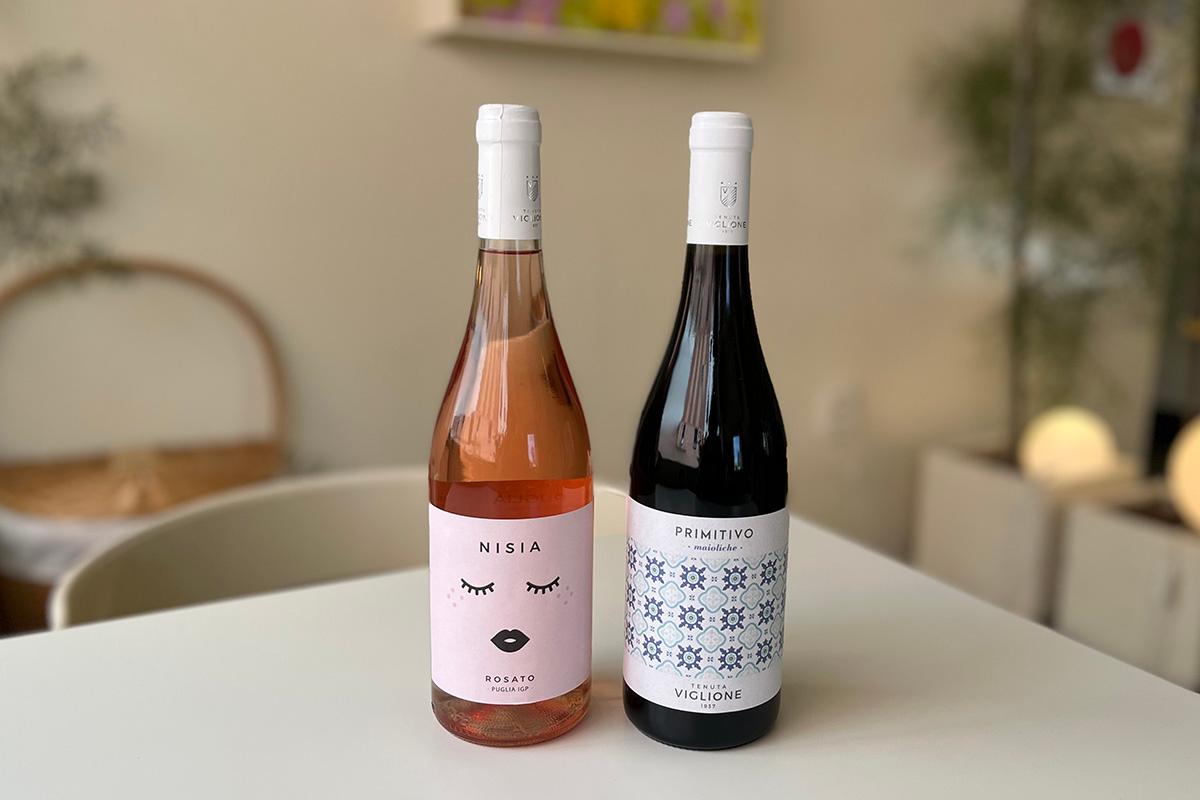 Again, Sweden Picnic is a wine bar!
It only seels organic wine made by organic cultivation and natural wine without any fertilizer or additives during its cultivation and brewing process.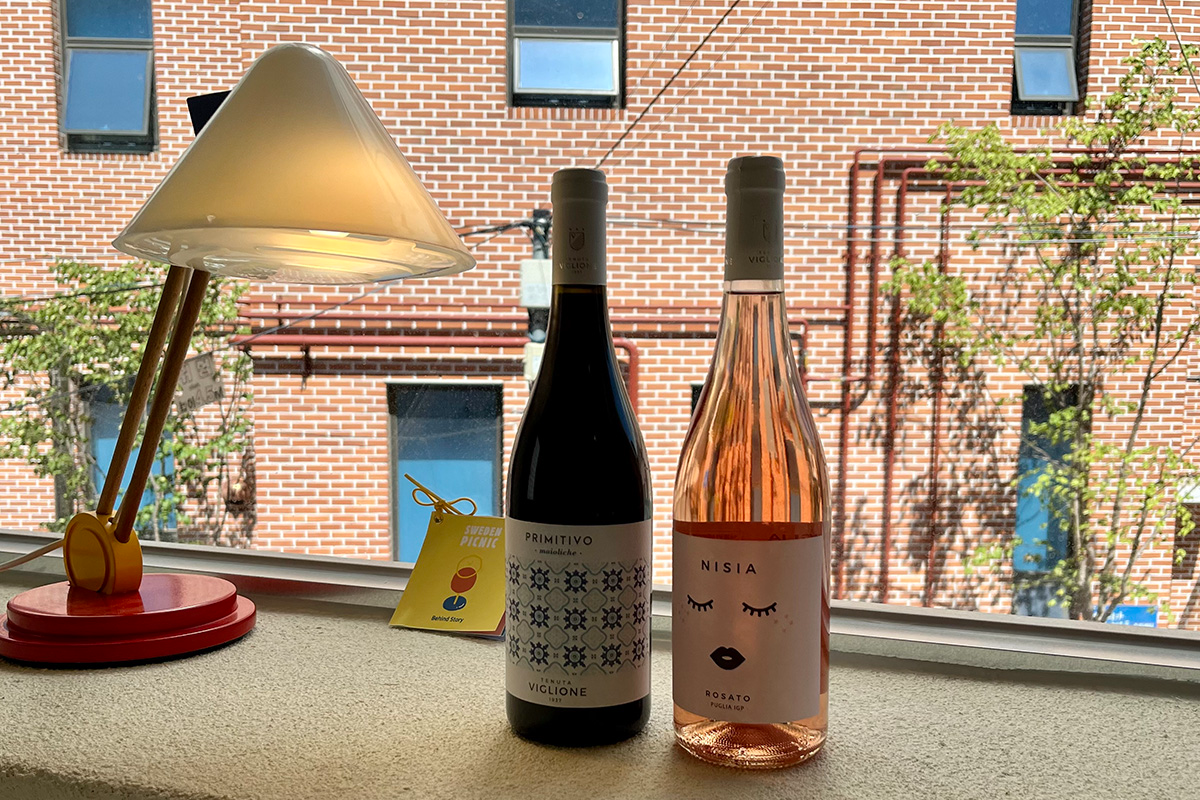 In fact, the process of making natural wine is quite complicated so the price is often high.
Sweden Picnic tries to provide natural wine at the most reasonable price so that more people can try it without feeling a burden.
If you're new to natural wine, you can start at Sweden Picnic! An employee who is quite knowledgeable in their wine will help pick the best fit for you.
Nisia (니시아)
43,500 won
The first wine that the owner recommended is Nisia wine. Nisia is one of the organic wines and it's a healthy, non-sweet, vegan rose wine.
It's a wine that has a good balance between cherry and wildberry, not too much acidity, and soft tannin.
Primitivo (프리미티보)
43,500 won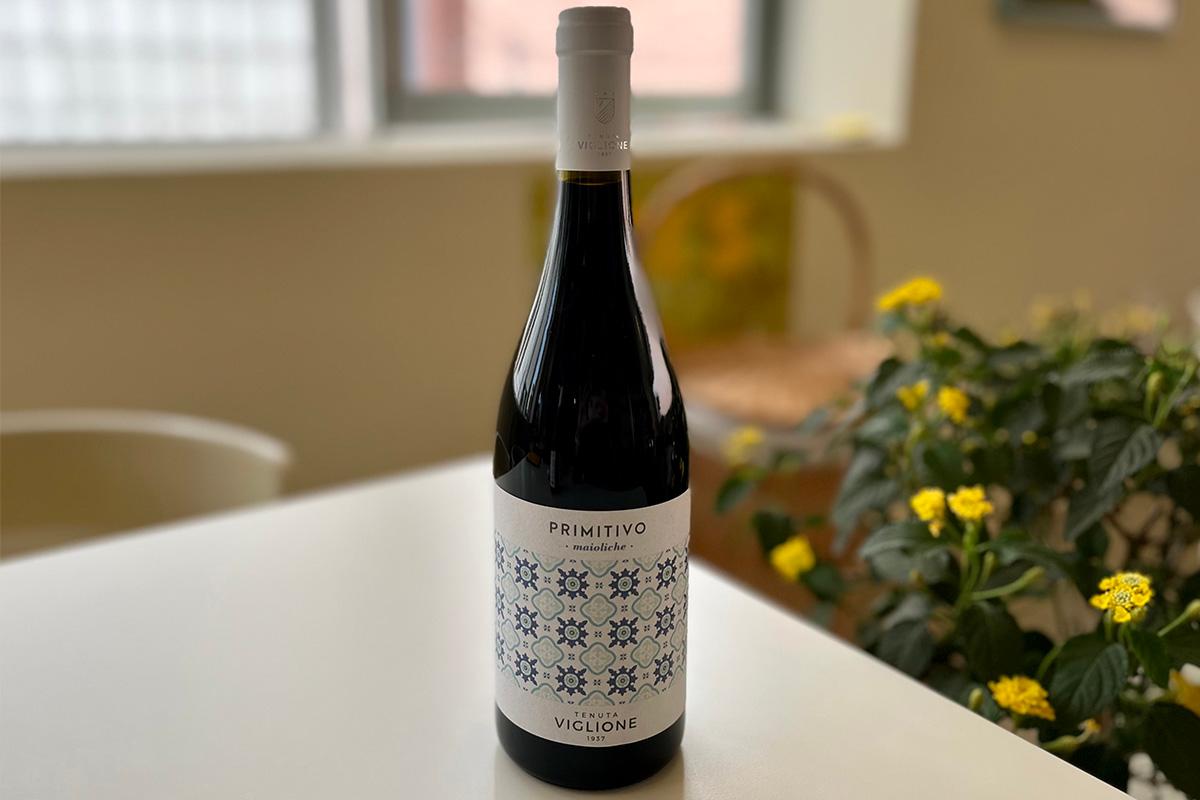 It's a red wine that everyone can easily drink. Cherry and wild blackberries taste good even if it's cold or lukewarm.
Have a glass at Sweden Picnic, or you can take it to-go and have your own picnic at Seoul Forest!
Soybean Powder Ice Cream 2 Scoops
(콩고물 아이스크림)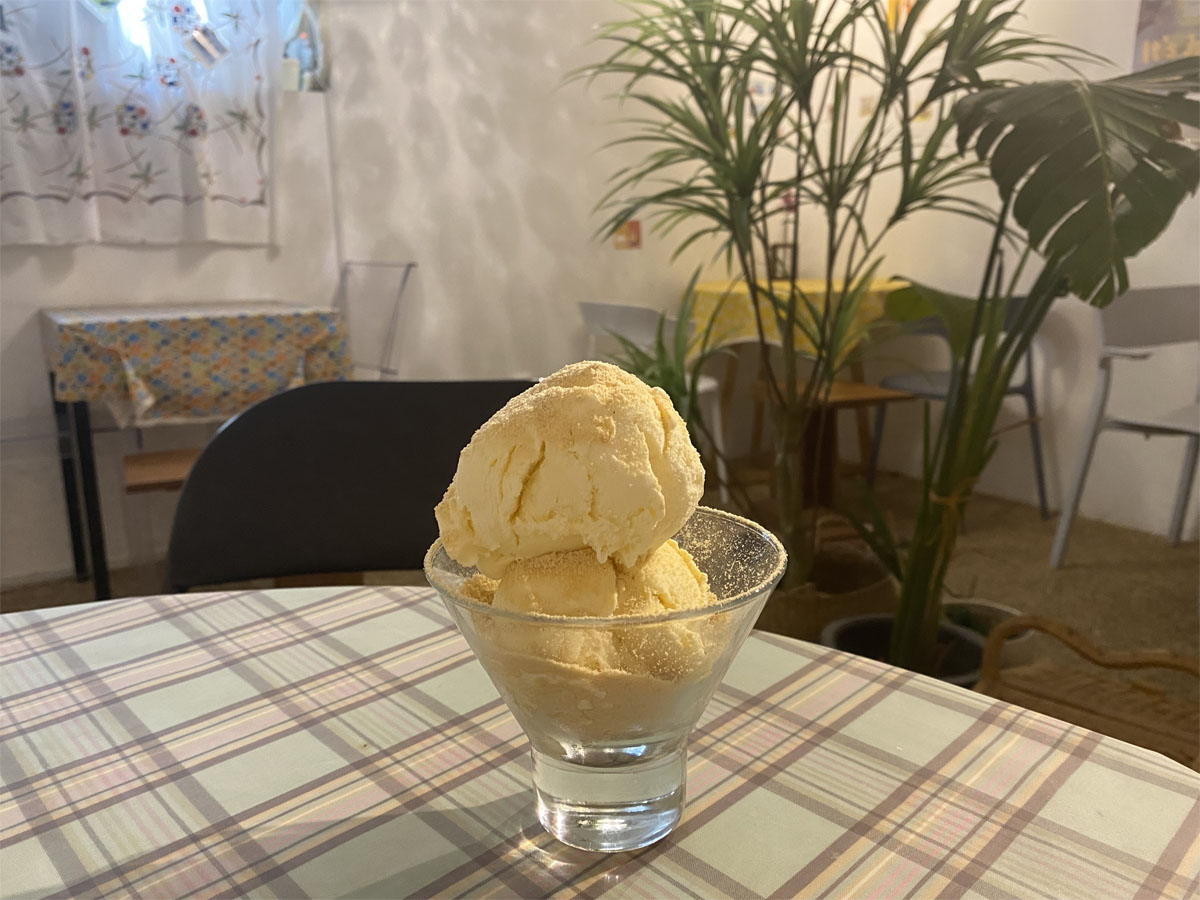 Don't forget, if you show our Creatrip coupon to the staff at Sweden Picnic, you will get two free scoops of soybean powder ice cream.
Have a nice meal and top it off with some delicious ice cream!
---
How To Get There

Walk out of Seoul Forest Station exit 5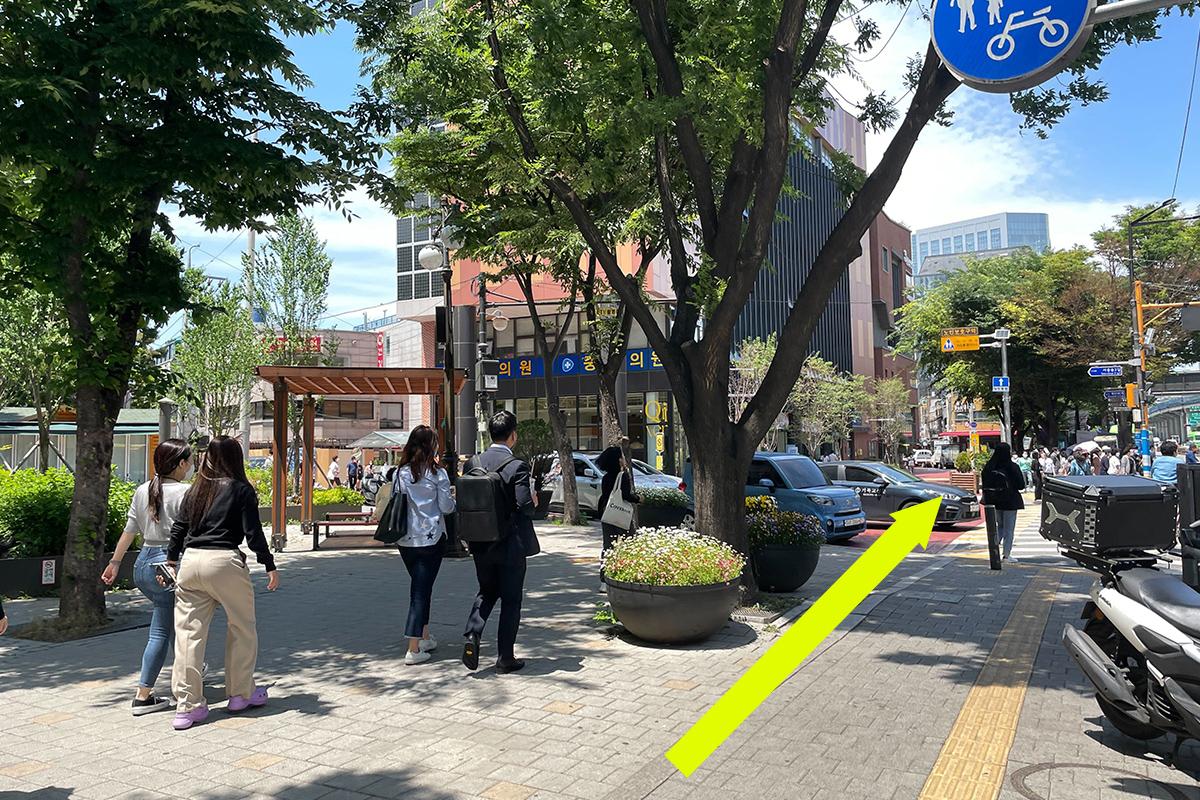 Walk straight along the street in front of you.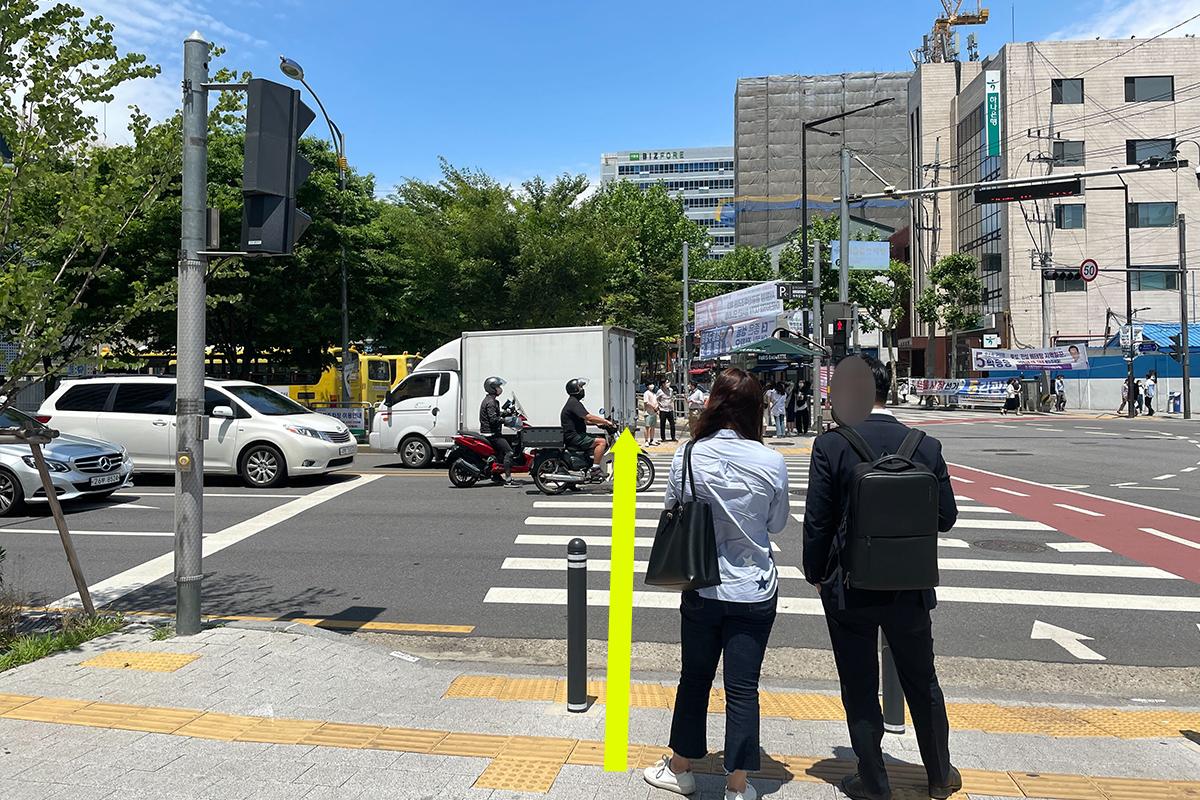 You'll see a crosswalk. Cross here and walk straight.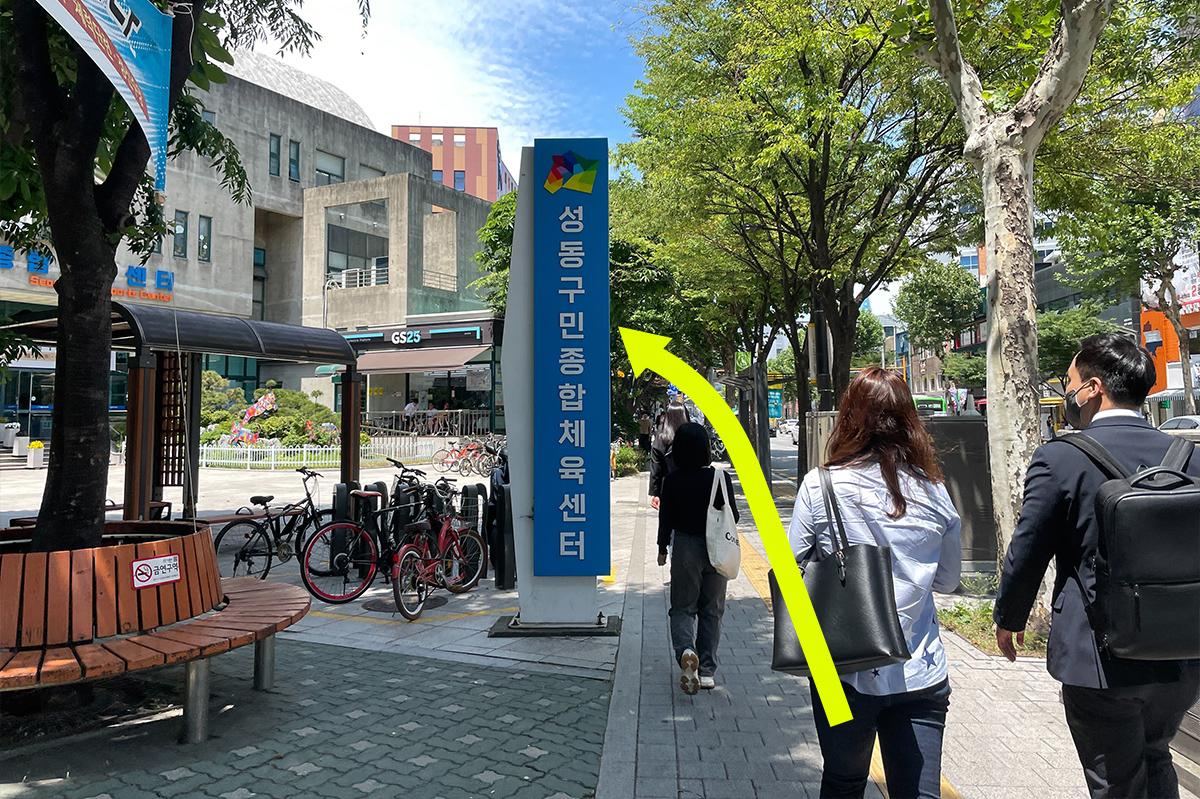 There is a big sign for the Seongdong-gu Community Sports Center building. After passing this, turn to the alley on the left.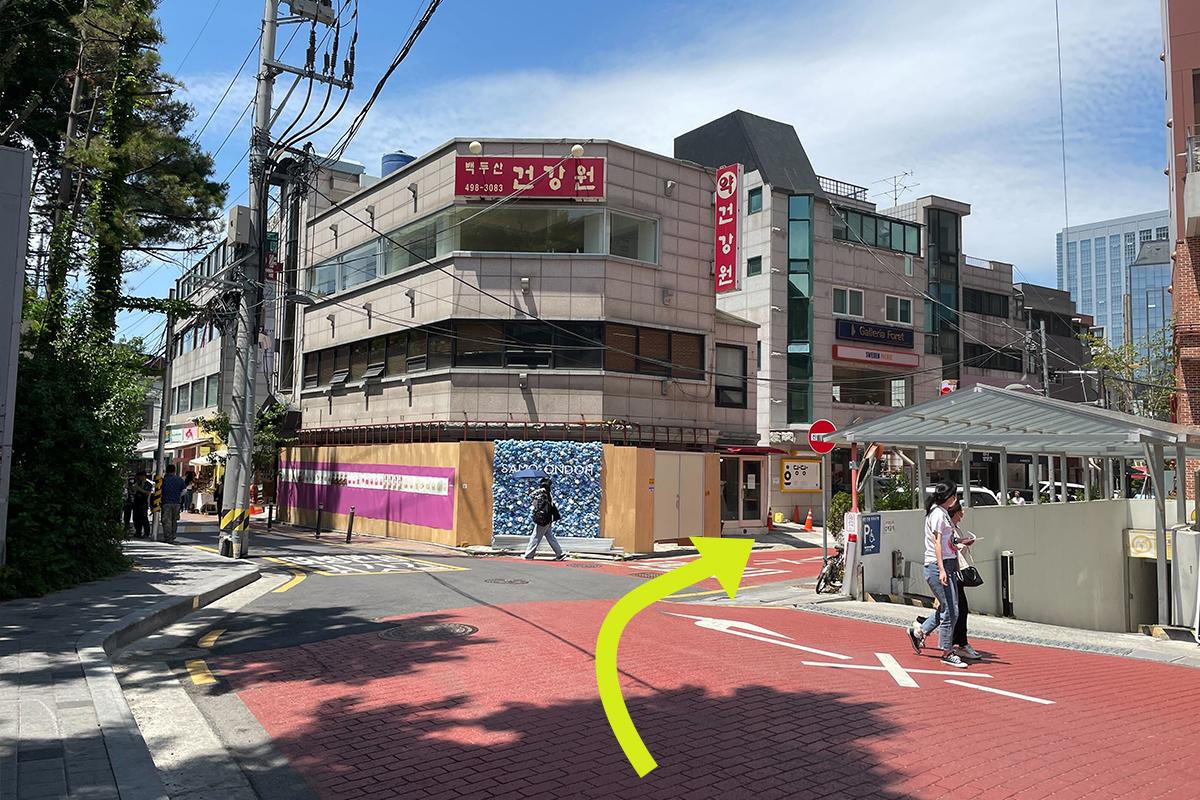 If you walk a little further into the alley, you'll see a building with a red sign. Turn left in front of it.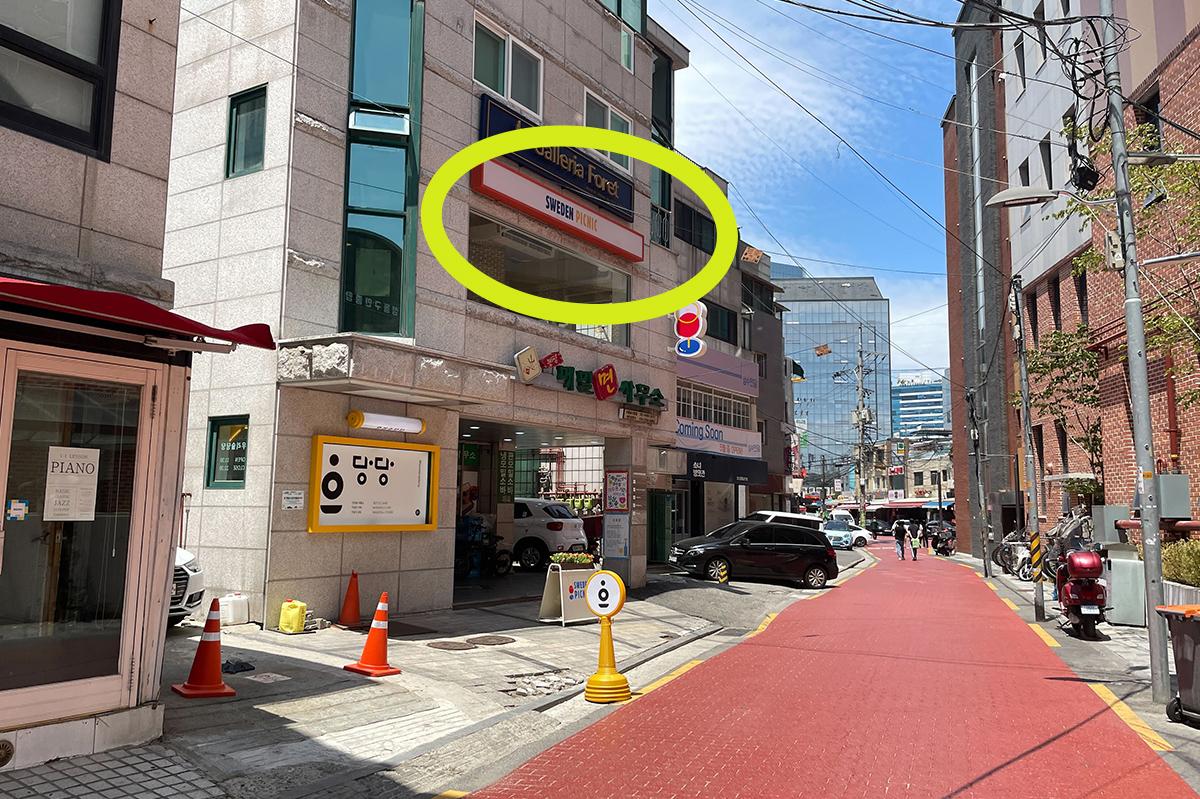 You'll see Sweden Picnic on the second floor. Enjoy your meal and wine!
---
Enjoy a fulfilling meal and natural wine at Sweden Picnic, the perfect place to bring your friends or partner. Unaffected by the weather outside, you can enjoy a chill and nice picnic indoors!
Please let us know if you have any questions in the comments below or by sending us an email at help@creatrip.com! Also make sure to follow us on Instagram, Tik Tok, and Facebook. to stay updated on all things Korea!
---