Pocheon K-Drama Filming Location Tour | Gyeonggido Guide
Explore the beautiful scenery of Pocheon, which often appears as filming locations for K-dramas!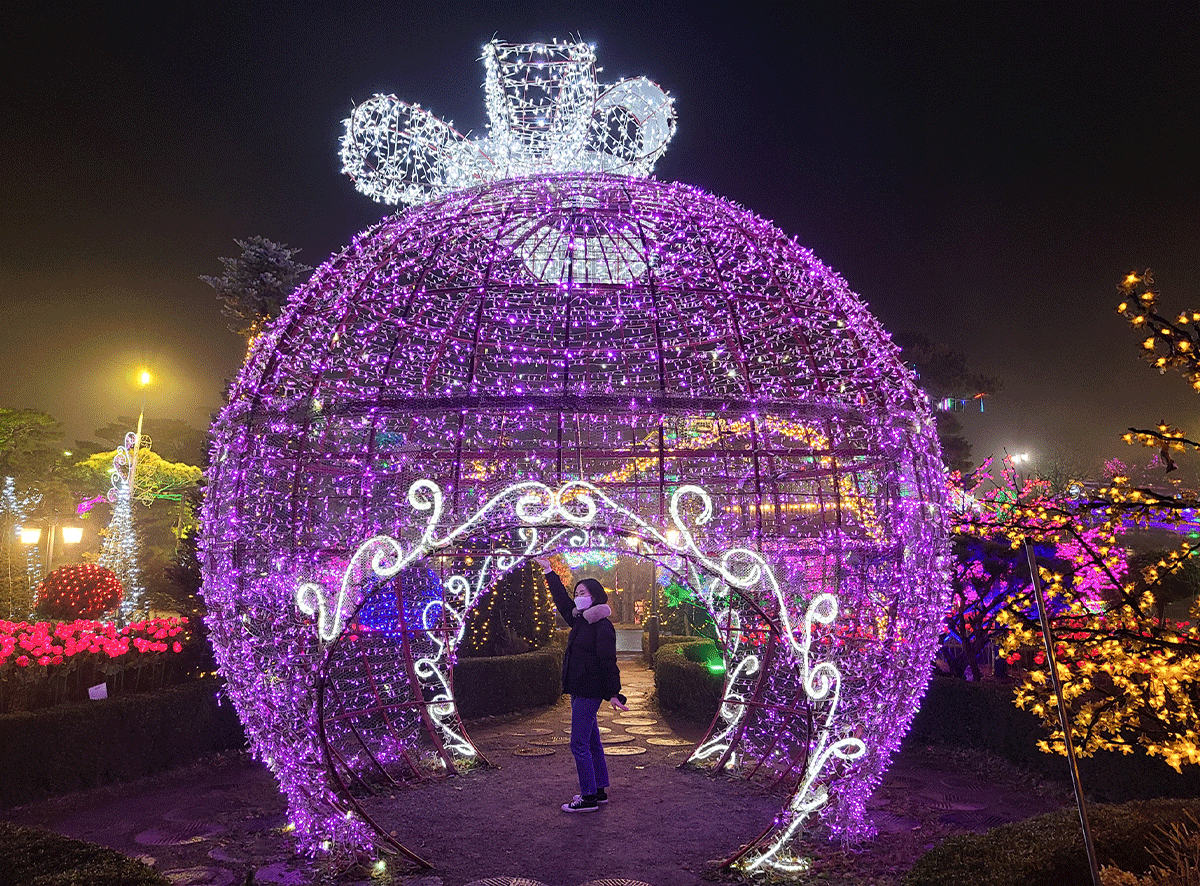 Today, we will take you around Pocheon, Gyeonggi-do.
Thanks to its beautiful scenery, it often appears as a filming location for Korean dramas and movies.
Keep reading to see if you recognize any of these spots!
---
Hantangang River Geopark, Bidulginang Waterfall
한탄강 지질공원, 비둘기낭 폭포
Address: 경기 포천시 영북면 대회산리 415-2
415-2 Daehoesan-ri, Yeongbuk-myeon, Pocheon-si, Gyeonggi-do
Hours: 09:00-18:00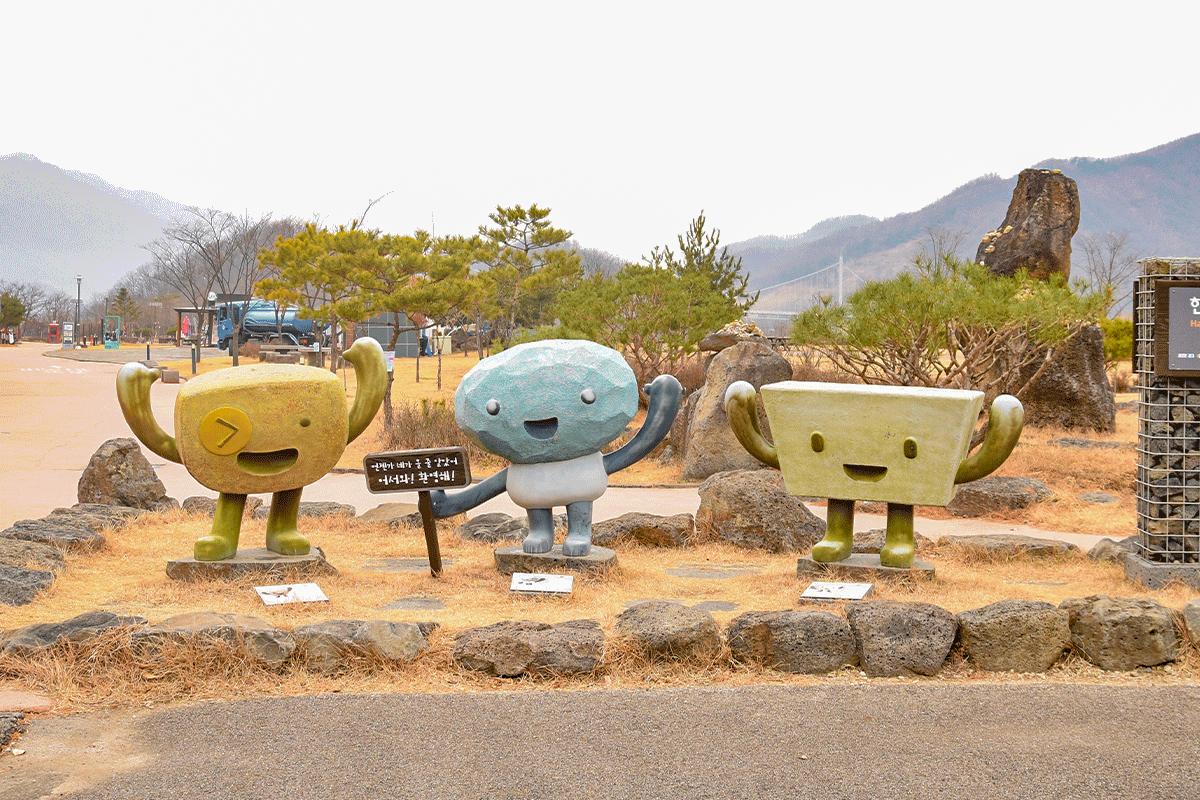 Hantangang River Geopark is registered as a UNESCO World Geopark and preserves the beautiful topography of the Hantangang River in Pocheon.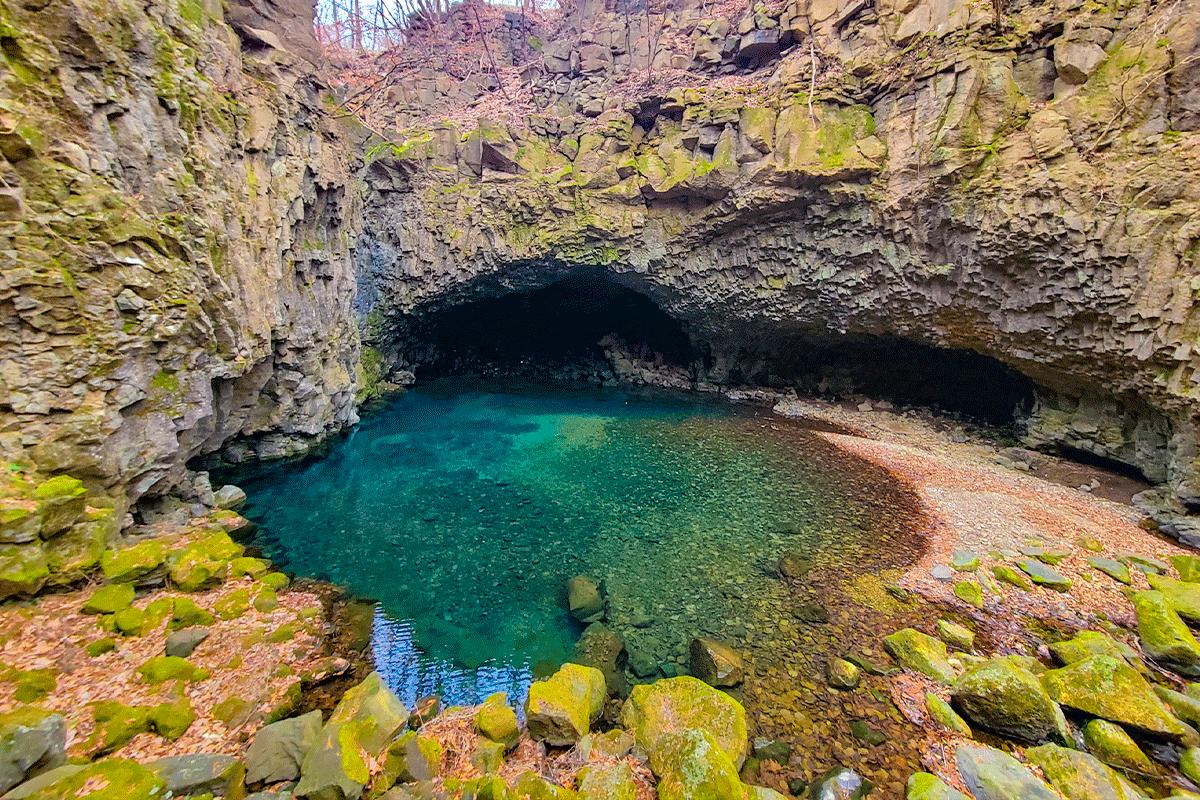 Bidulginang Waterfall is a very unique landscape formed a long time ago when volcanoes erupted around the Hantangang River.
Hundreds of pigeons built houses and lived in this pocket-like formation, so it was named Bidulginang. Bidulgi (비둘기) means pigeon in Korean.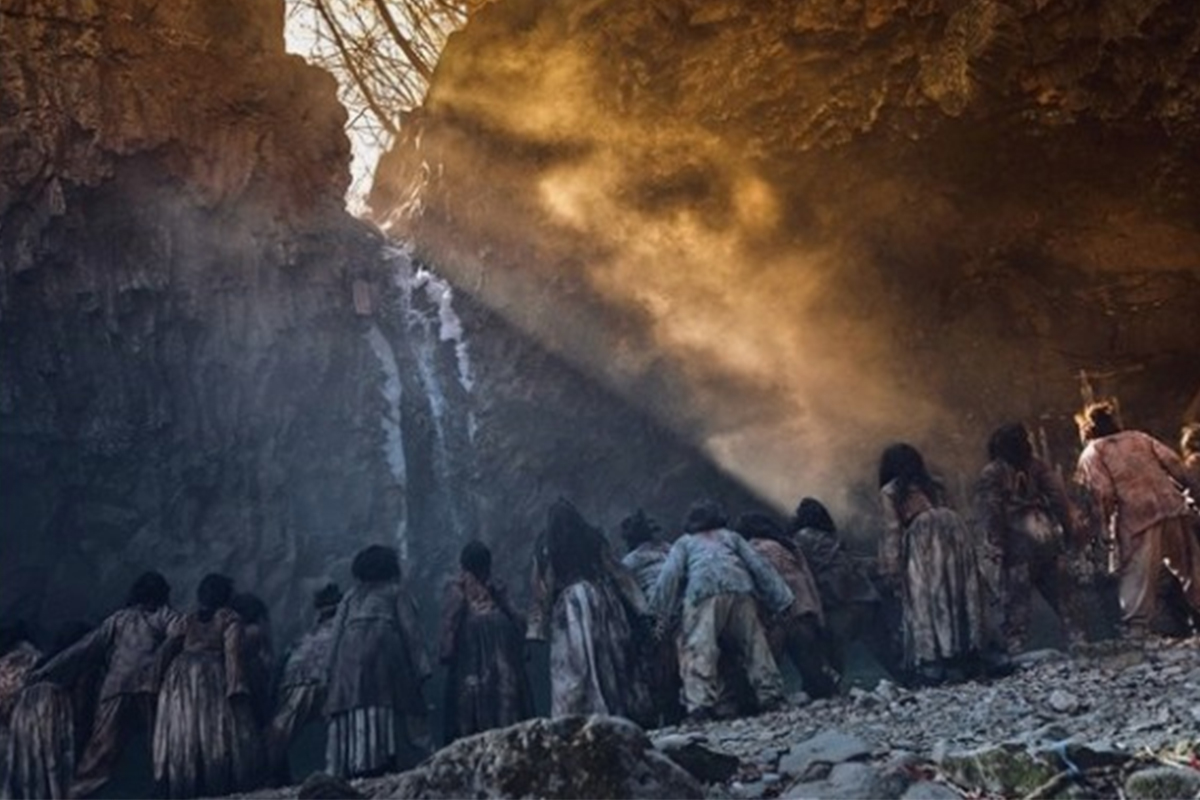 Source: Netflix Kingdom
Thanks to the mysterious atmosphere, this place has been used as a filming location for numerous dramas and movies, especially in historical dramas. Examples include Netflix's Kingdom, MBC's Queen Seondeok, KBS2's The Slave Hunters, and movies War of the Arrows, and The Tiger.
---
Hantangang Sky Bridge


한탄강 하늘다리
Address: 경기 포천시 영북면 대회산리 377
377 Daehoesan-ri, Yeonbuk-myeon, Pocheon-si, Gyeonggi-do
Hours: 09:00-18:00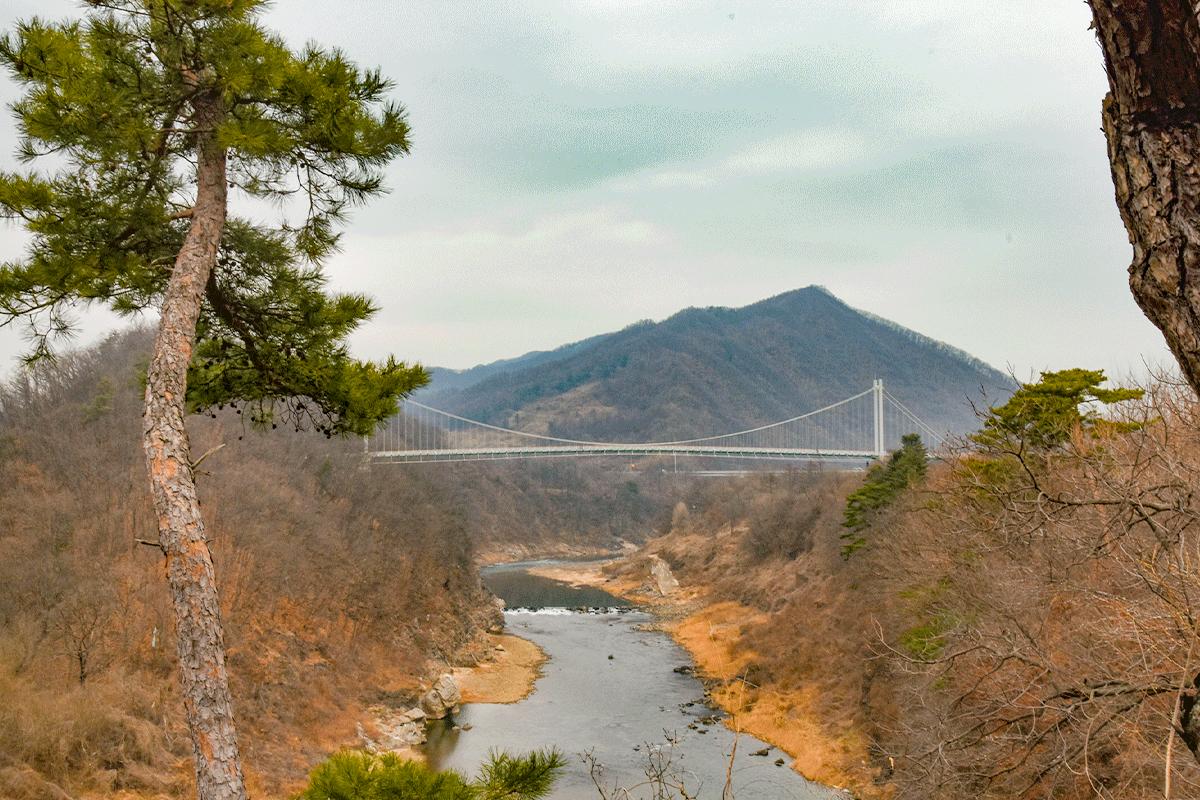 Once you pass the Bidulginang Waterfall and walk along the Hantangang River Trail, you will find the 200m-long Hantangang Sky Bridge.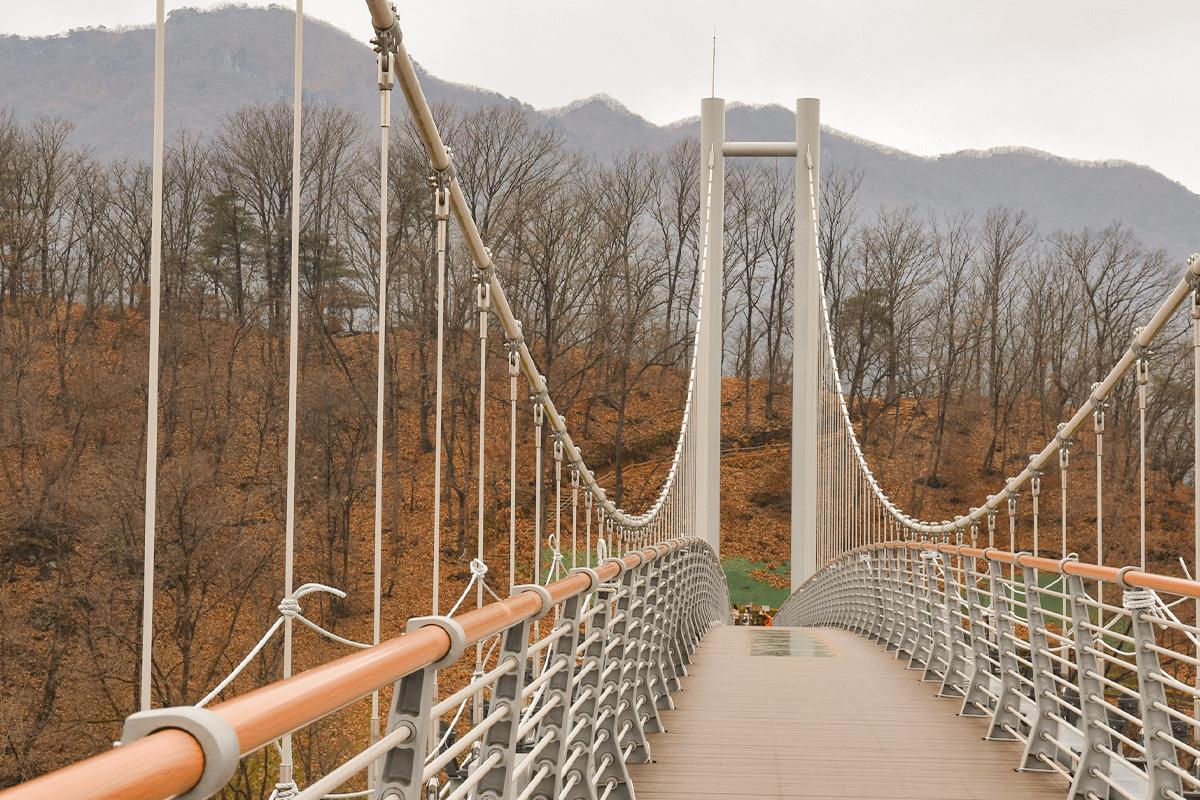 The bridge is located at a height of 50m and you can see a wide view of Hantangang River all at once.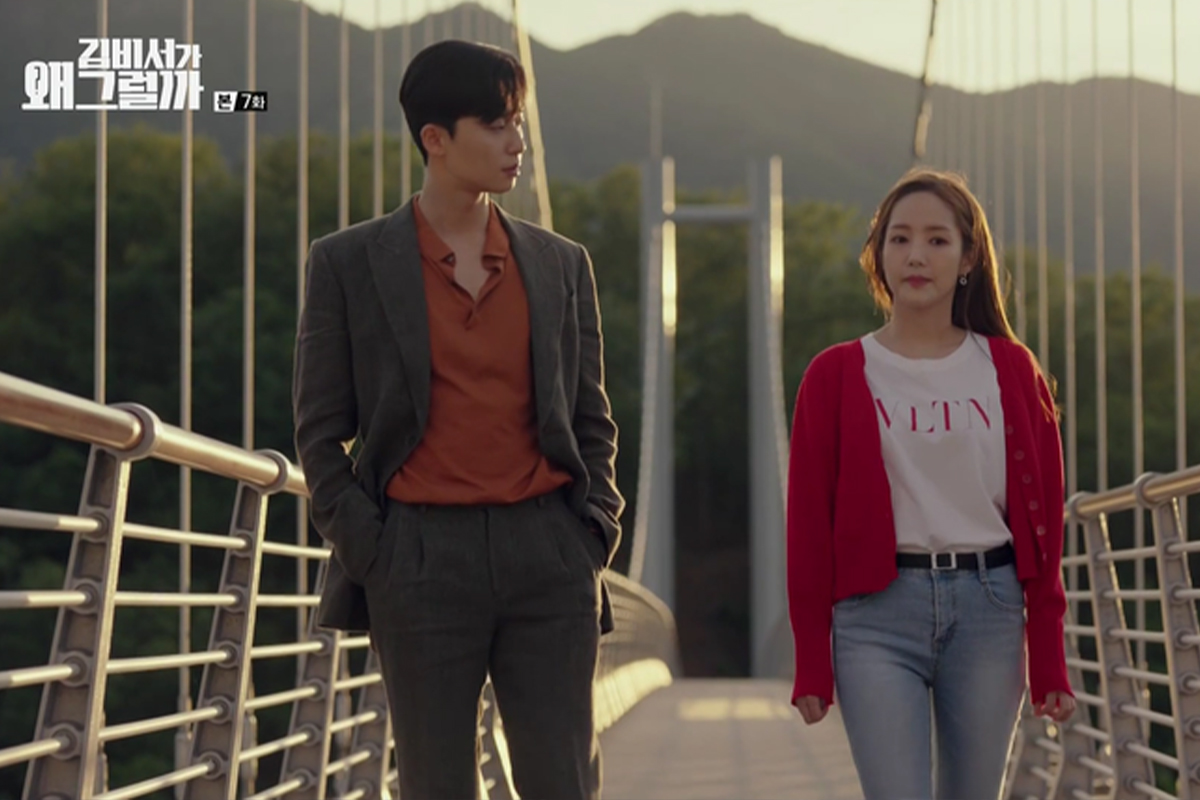 Source: tvN What's Wrong with Secretary Kim?

This bridge was used as a filming location for tvN's What's Wrong with Secretary Kim? and Crash Landing on You.
---
Pocheon Art Valley
포천 아트밸리
Address: 경기 포천시 신북면 아트밸리로 234
234 Artvalley-ro, Sinbuk-myeon, Pocheon-si, Gyeonggi-do
Hours: Mon-Thu 09:00-19:00
Last entry 18:00
Fri-Sun, Public holidays 09:00-22:00
Last entry 20:00
Closed first Tue every month
Admission: Adult 5,000 won
Youth 3,000 won
Child 1,500 won
Monorail Ticket: Adult 2,300 won
Youth 1,800 won
Child 1,300 won
Website: www.artvalley.pocheon.go.kr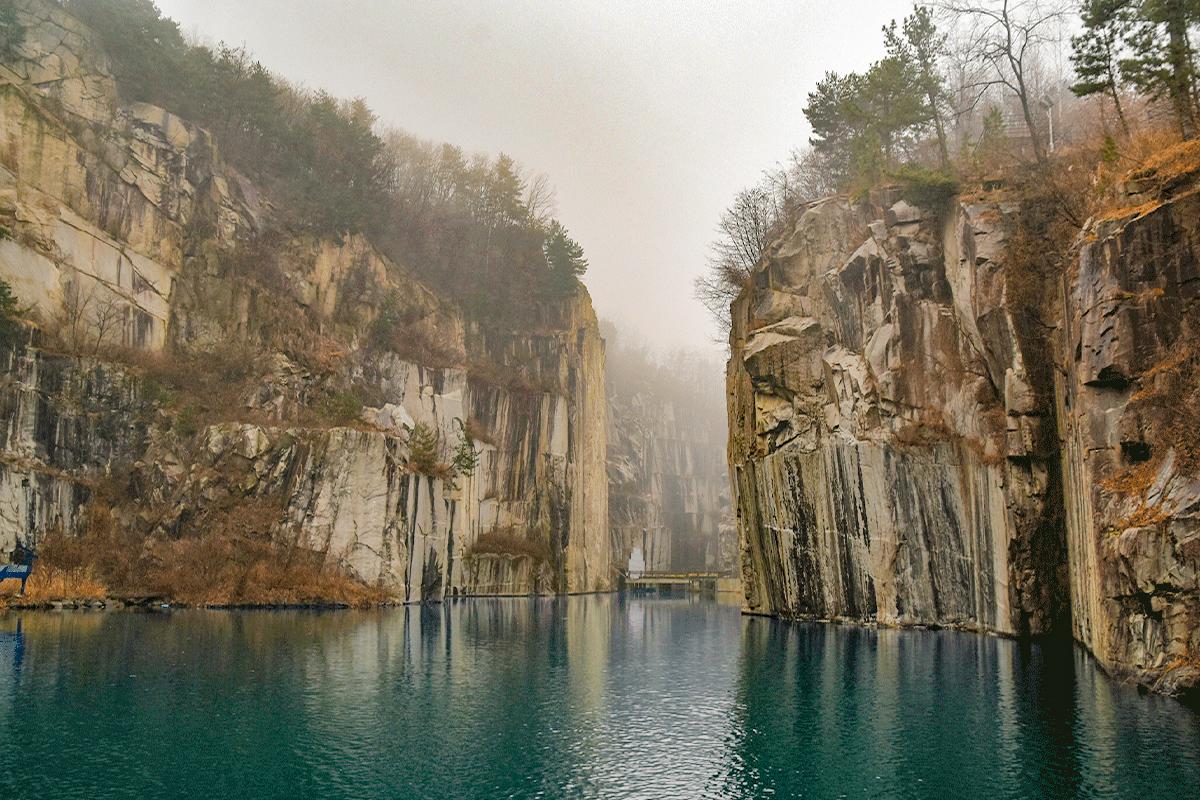 Originally, this was an abandoned quarry that had been neglected for a long time, but in 2003, Pocheon City stepped up and transformed it into a beautiful cultural and artistic space.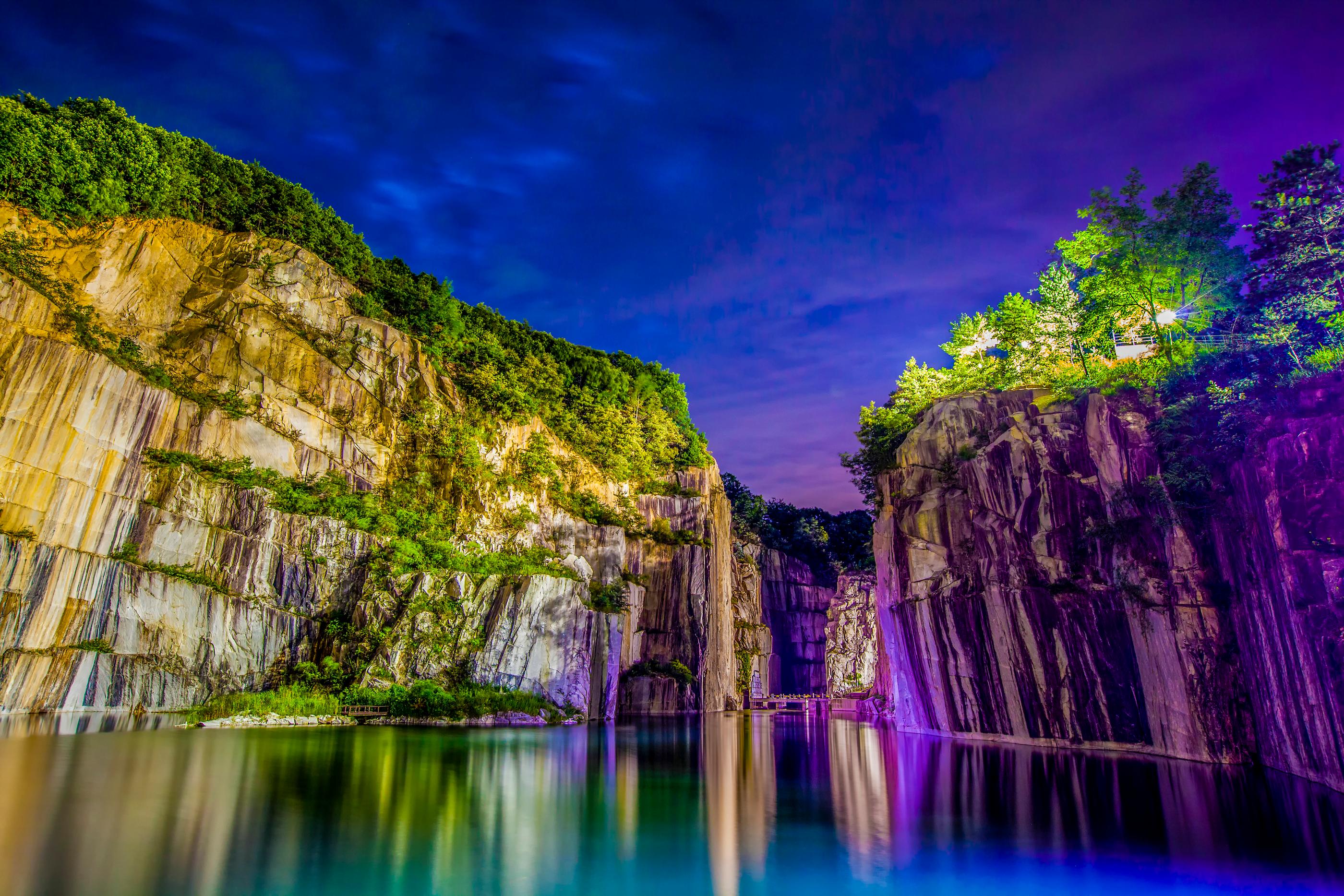 Cheonjuho Lake, a hot spot in Pocheon Art Valley, is a lake that naturally formed as water flowed through the cracks of the quarry rocks. If you visit at night, you can enjoy the beautiful lights and facade show, making it an even more wonderful sight.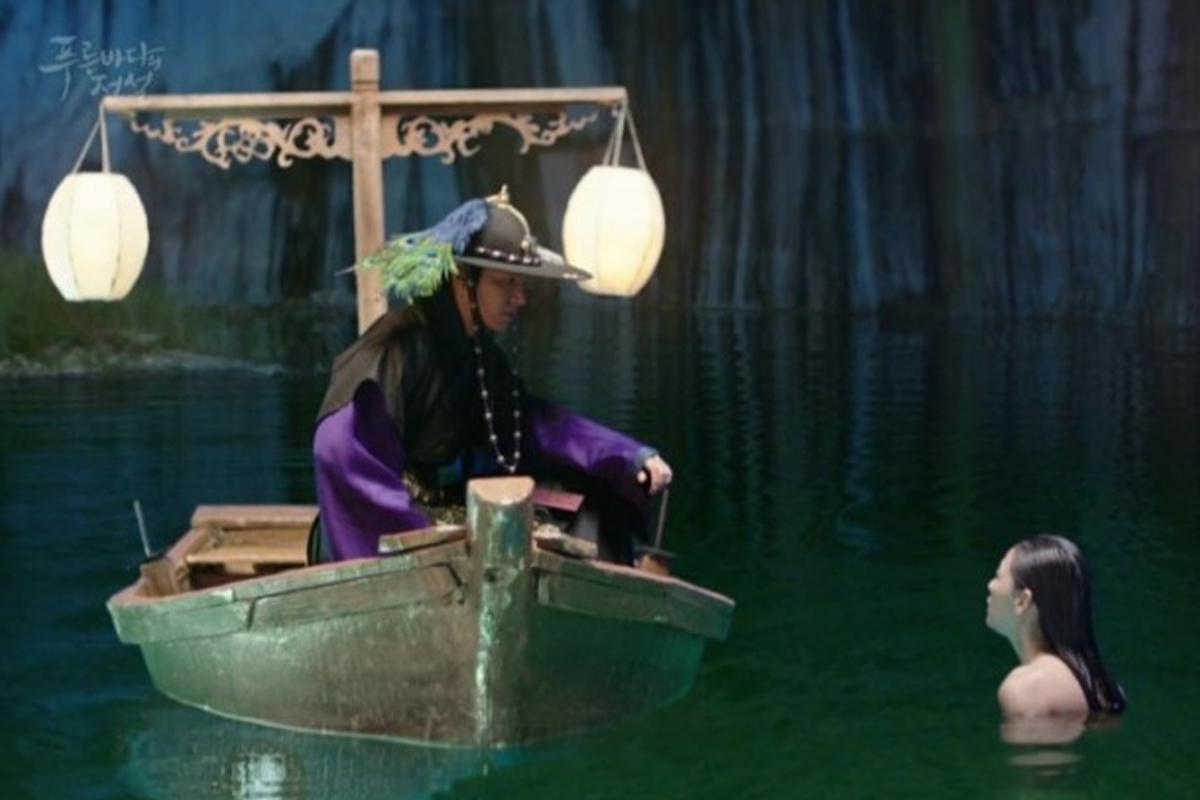 Source: SBS The Legend of the Blue Sea
Cheonjuho Lake, which has a mysterious atmosphere, has also been introduced in various dramas. In SBS's The Legend of the Blue Sea, the scene where mermaid Jun Ji-hyun meets Lee Min-ho takes place here.
It can also be seen in SBS's Moon Lovers: Scarlet Heart Ryeo, and tvN's A Korean Odyssey.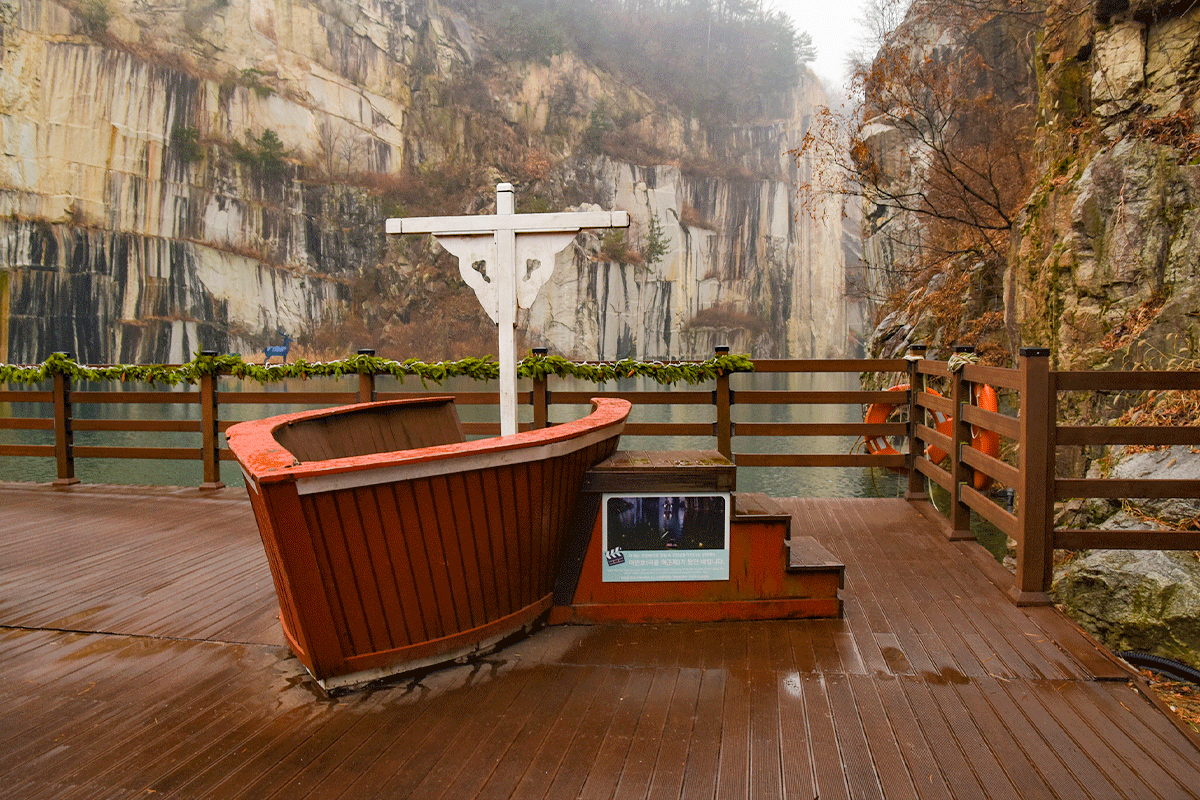 On the deck where you can enjoy the view Cheonjuho Lake, there is also a reproduction of the ship from the The Legend of the Blue Sea scene.

---
Pocheon Astronomical Science Museum


포천 천문과학관
Address: 경기 포천시 신북면 아트밸리로 234
234 Artvalley-ro, Sinbuk-myeon, Pocheon-si, Gyeonggi-do
Hours: Mon-Thu 09:30-17:30
Fri-Sun 09:30-21:30
Admission: Only those who have tickets to the Pocheon Art Valley can enter, admission is free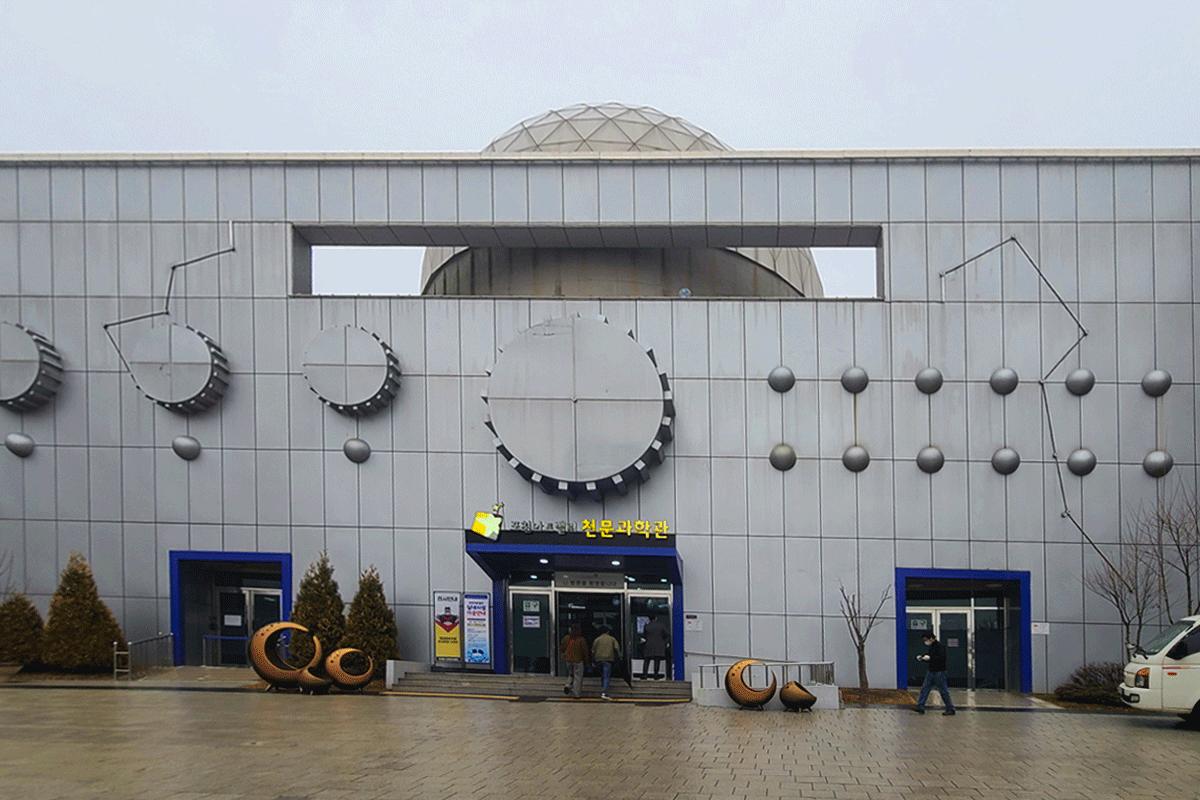 The Pocheon Astronomical Science Museum operates a permanent exhibition of astronomical science, and also operates an astronomical observation room on weekends. If you visit here late at night on weekends, you can see stars and planets through the observatory telescope!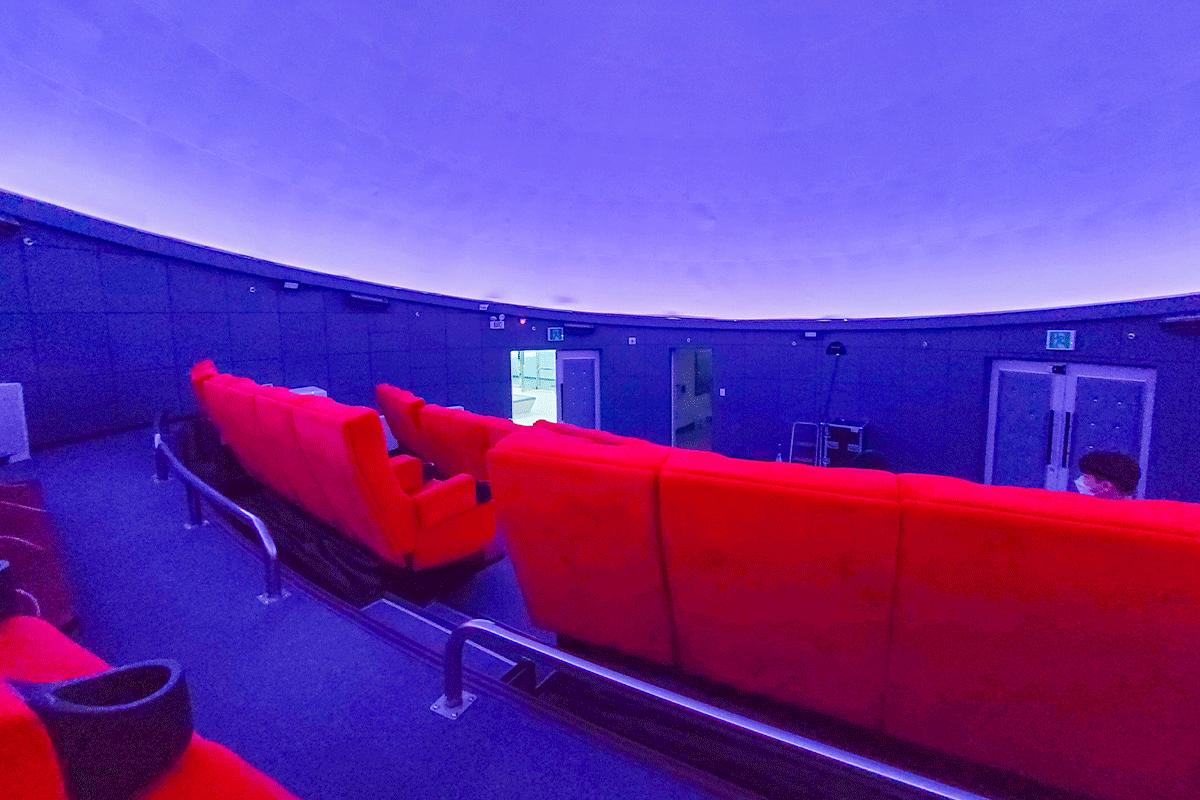 If you visit the Astronomical Science Museum, we recommend you to visit the astronomical projection room operated on the third floor. The astronomical projection room screens interesting astronomical sights every 30 minutes.
If you want to watch the screening, you can make a reservation at the desk on the first floor of the museum.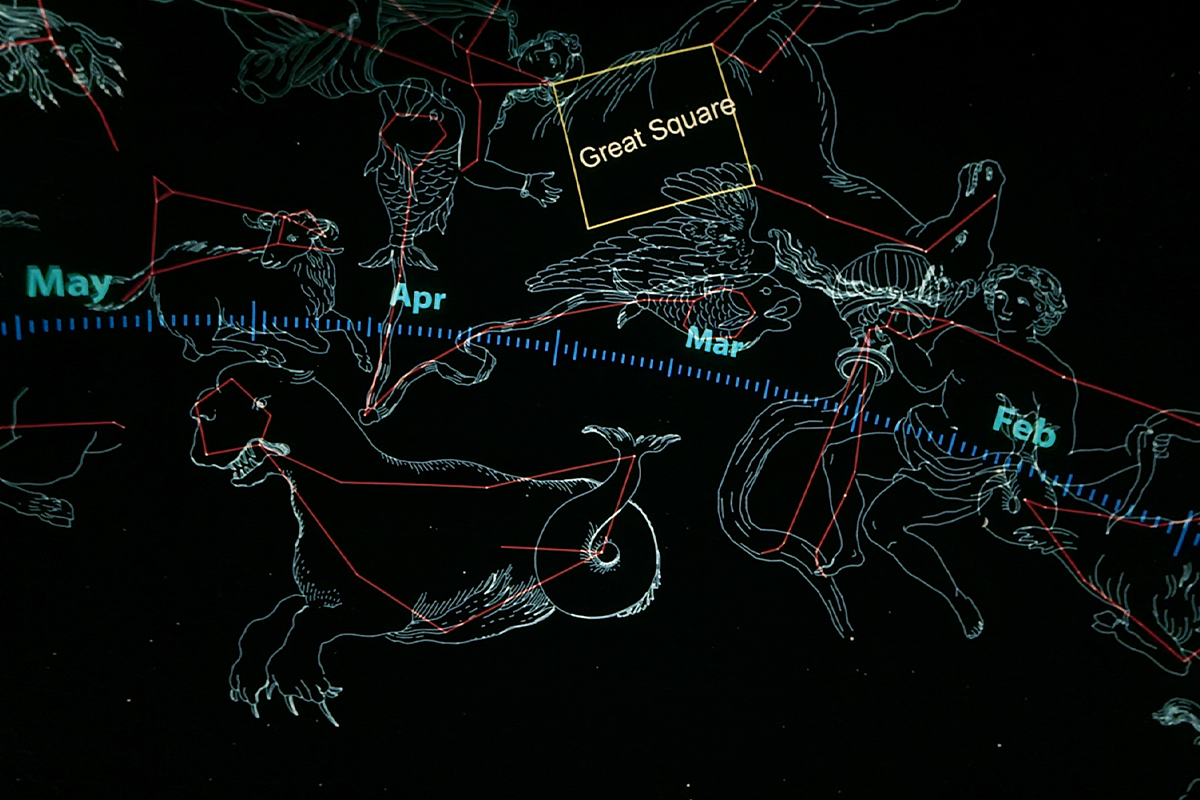 You hear explanations about constellations that can be seen in each season for about 15 minutes. The advantage is that you can see the stars here at any time regardless of the weather.
For five minutes, you watch 4D space-related videos, and you can experience feeling like you're exploring space on a roller coaster!
---
Herb Island


허브 아일랜드
Address: 경기 포천시 신북면 청신로947번길 35
35 Cheongsin-ro 947beon-gil, Sinbuk-myeon, Pocheon-si, Gyeonggi-do
Hours: Mon-Fri 10:00-21:00
Sat 10:00-23:00
Sun 10:00-22:00
Closed Wed
Admission: Adult 9,000 won
Child 7,000 won
Website: www.herbisland.co.kr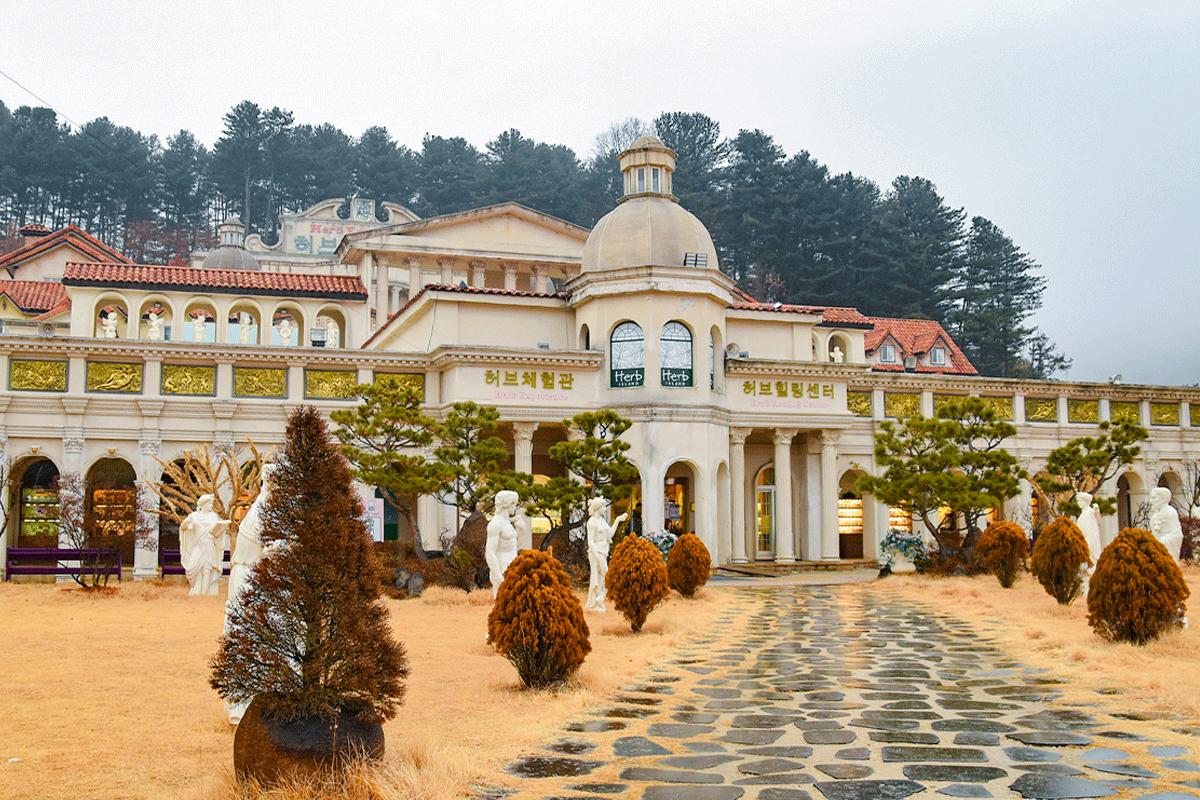 Herb Island is the world's first herb plant museum and offers a variety of things to see and experience related to herbs. This place boasts a very exotic atmosphere as it is decorated with the theme of the Mediterranean Sea area where herbs originated.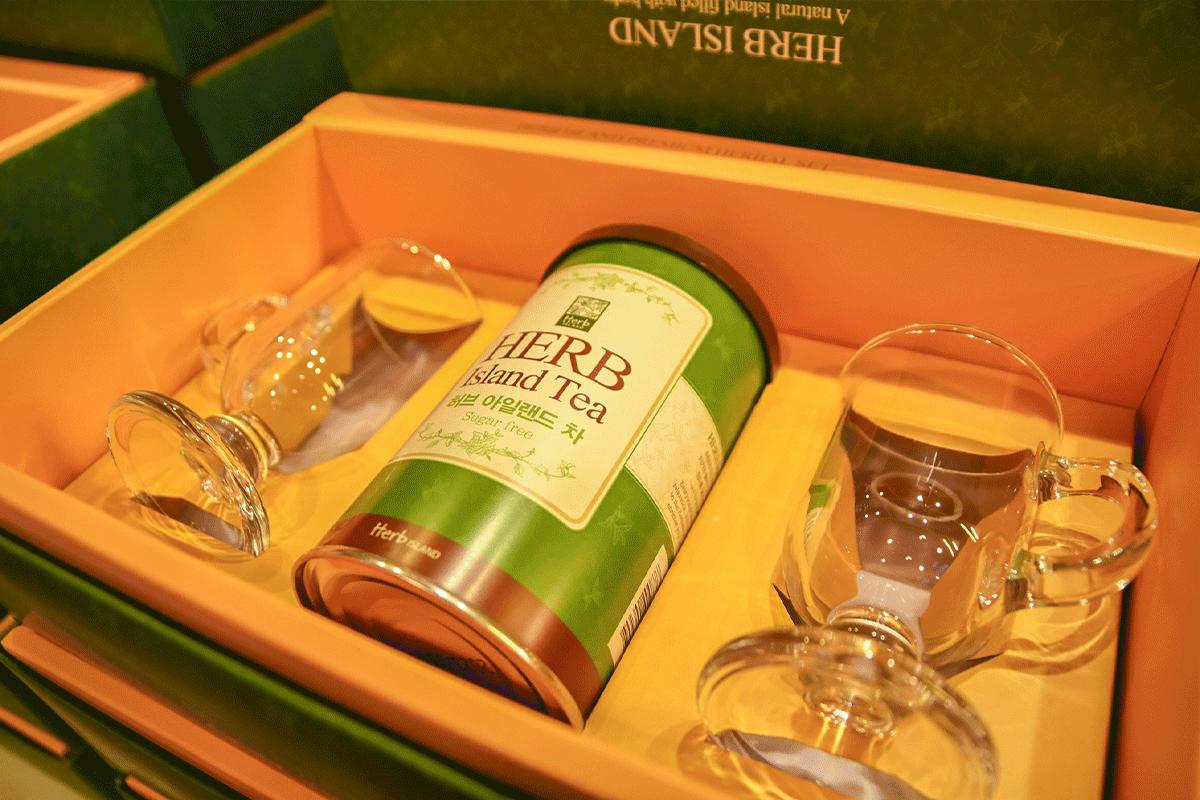 If you visit the Herb Healing Center, you can purchase a variety of products such as air fresheners, cosmetics, tea, and coffee made using herbs. The scents are very nice and the packing is so pretty, so they're perfect for souvenirs and gifts.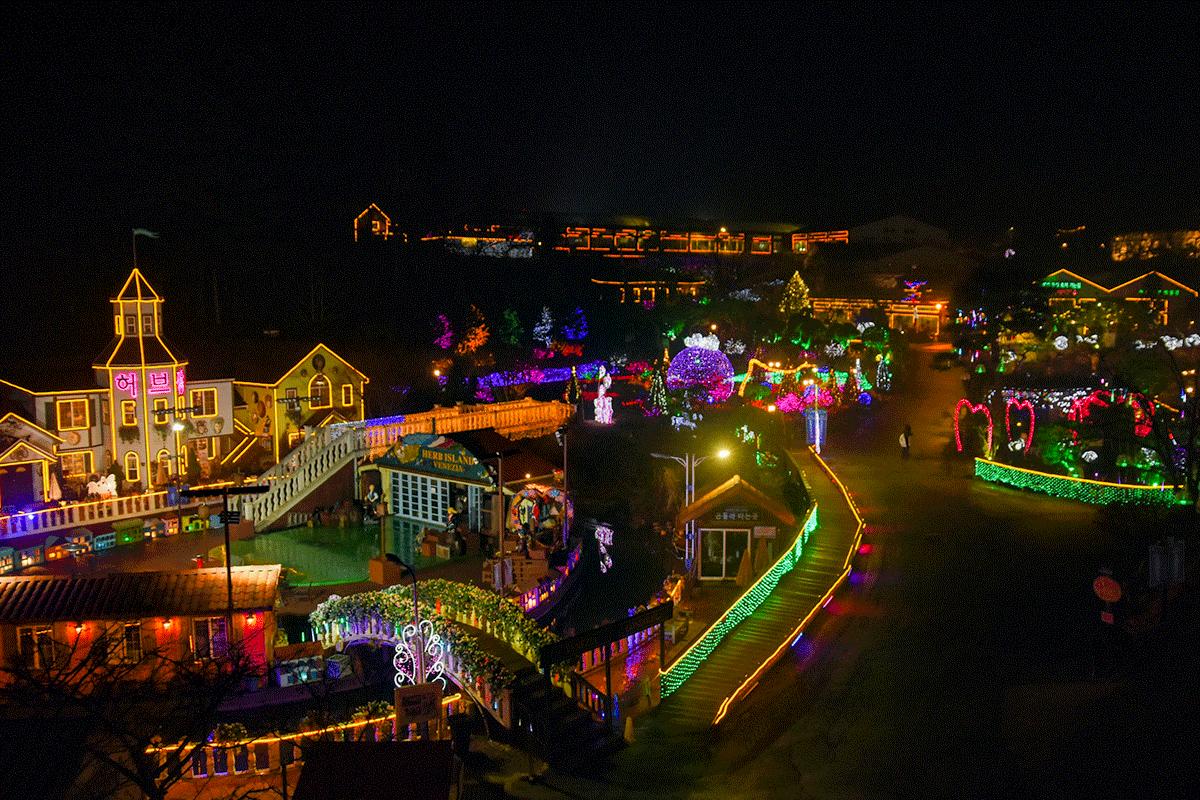 Herb Island offers visitors beautiful scenery everyday, 365 days a year. It is beautiful during the day, but is especially beautiful at night when colorful lights are turned on throughout the village.
If you visit in winter, Christmas carols are also played, making it even more wonderful as you're surrounded by the Christmas and year-end atmosphere.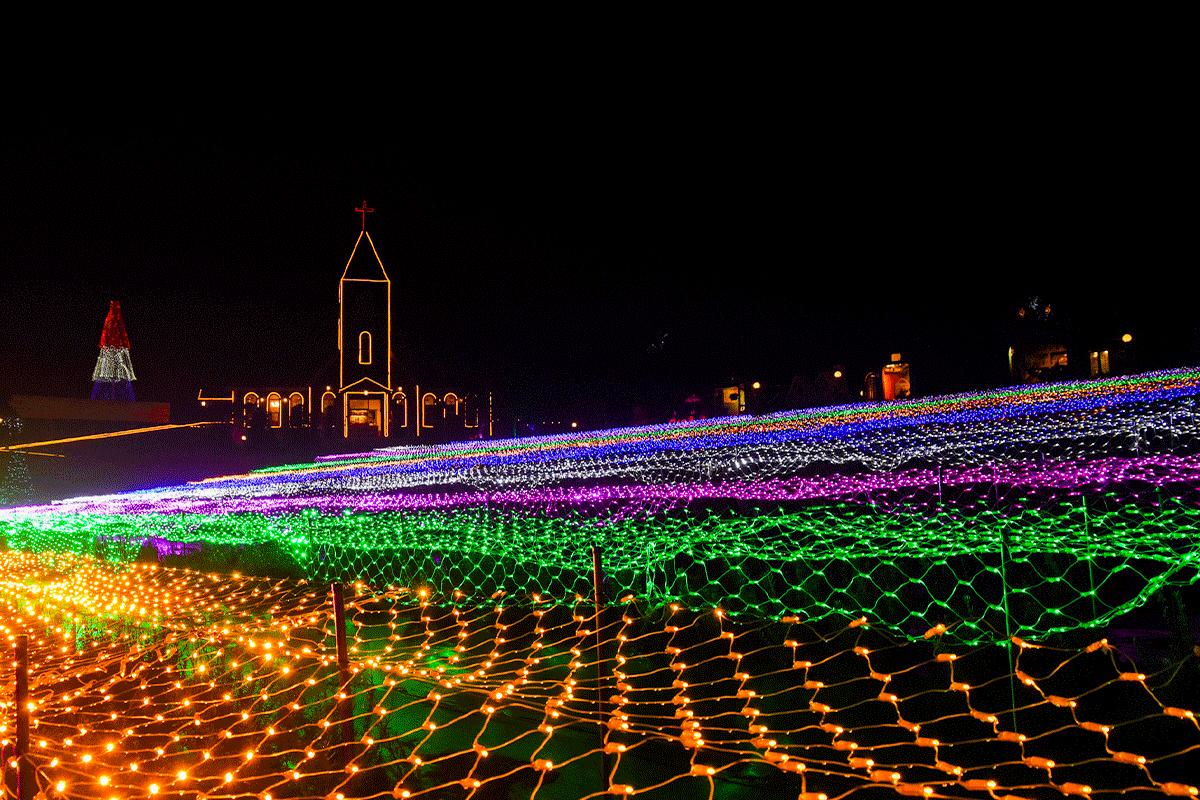 If you walk straight up after entering the Herb Island Botanical Garden, you'll reach Santa Village. The Christmas decorations everywhere will make you feel like you're in a fairytale Christmas village.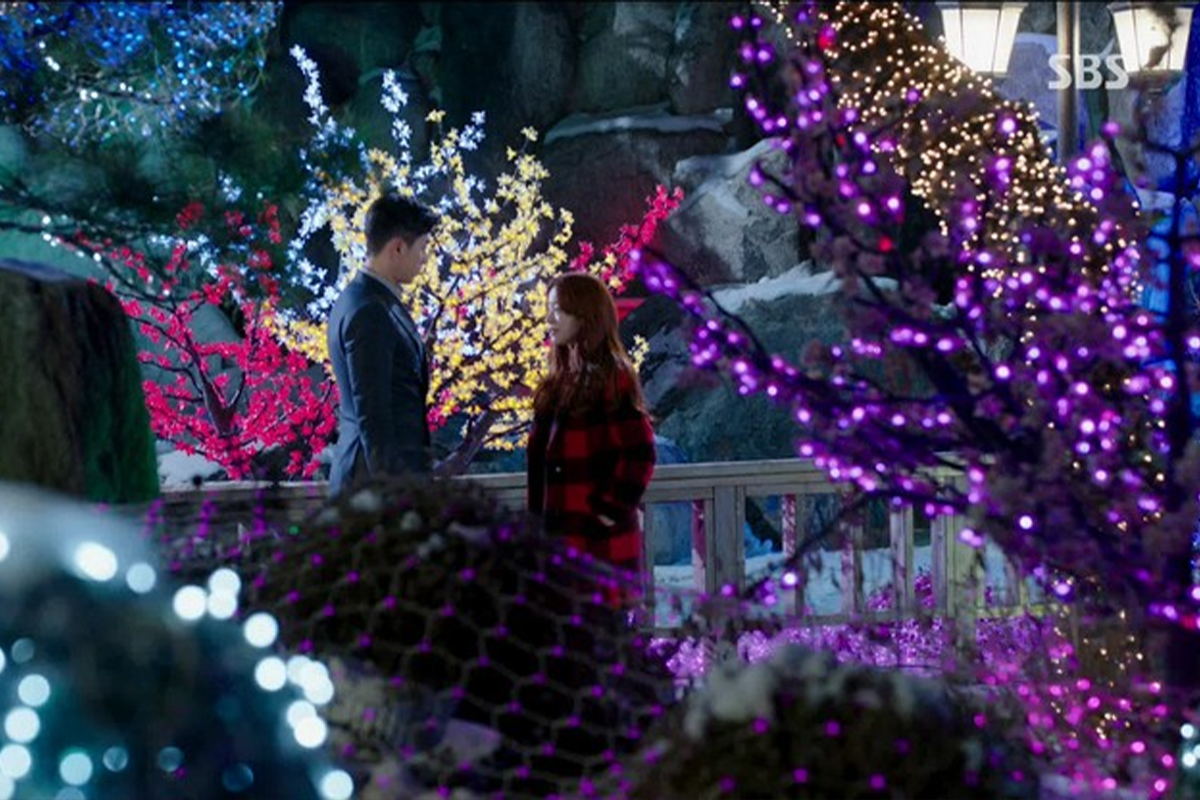 Source: SBS Hyde, Jekyll, Me
Herb Island's beautiful night lights appeared in scenes in SBS's Hyde, Jekyll, Me and KBS2's Oh My Venus.
---
Herb Island Athenae Hall Restaurant


허브아일랜드 아테네홀 레스토랑
Address: 경기 포천시 신북면 청신로947번길 35
35 Cheongsin-ro 947beon-gil, Sinbuk-myeon, Pocheon-si, Gyeonggi-do
Hours: 11:00-21:00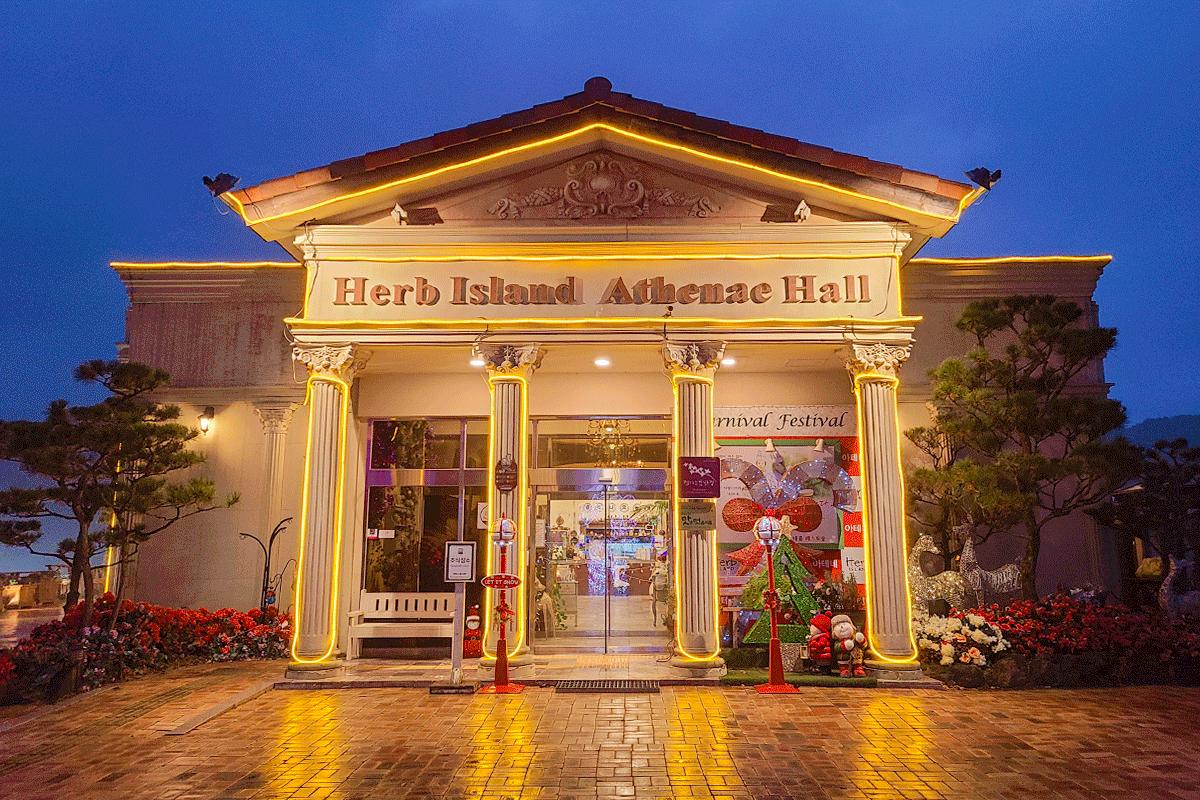 Athanae Hall Restaurant is a restaurant based on the Parthenon in the Acropolis in Athens.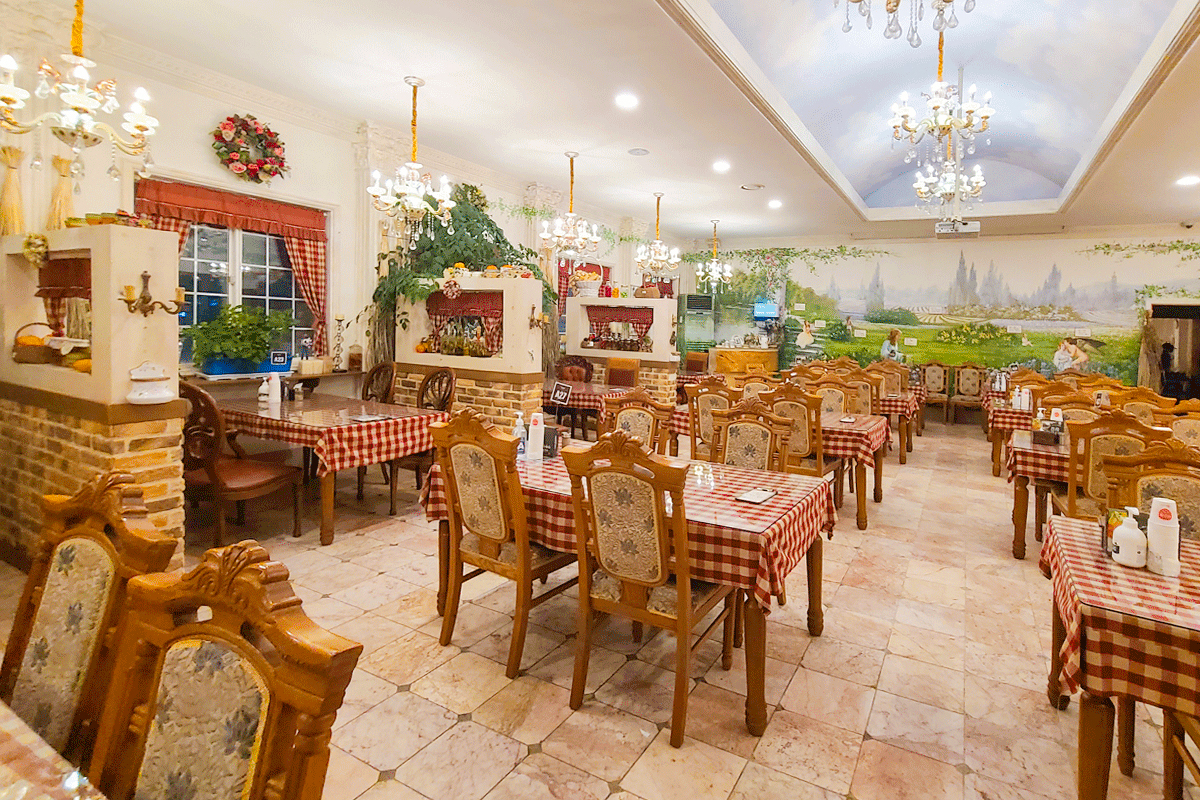 This place is decorated with the concept of gods of herbs enjoying dinner, so the atmosphere is very antique and exotic.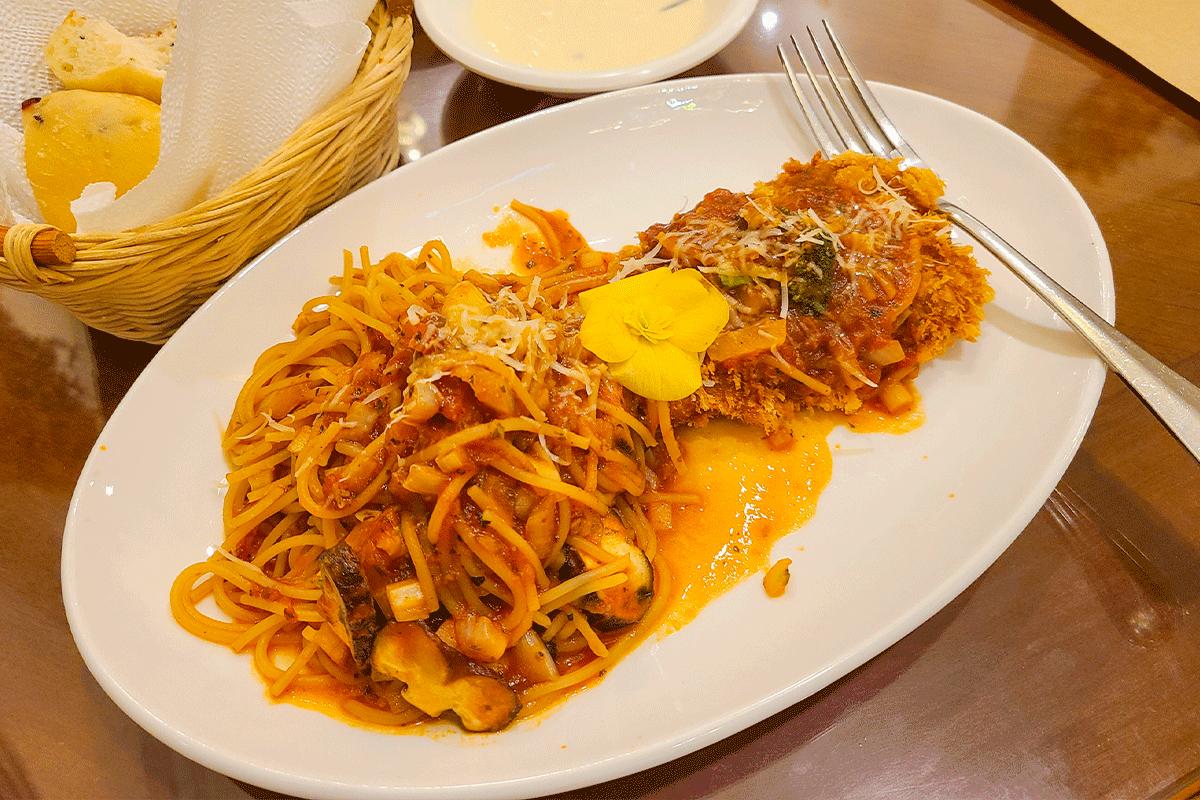 Herb Tomato Spaghetti & Donkatsu (허브 토마토 스파게티 & 돈까스)
16,000 won
The herbs make the spaghetti and donkatsu even more fragrant!
---
Herb Bakery


허브베이커리
Address: 경기 포천시 신북면 청신로 947번길 35
35 Cheongsin-ro 947beon-gil, Sinbuk-myeon, Pocheon-si, Gyeonggi-do
Hours: Mon-Fri, Sun 10:00-21:00
Sat, Public Holidays 10:00-22:00
This bakery at Herb Island sells more than 100 kinds of bread and cakes every day. All products here contain dozens of kinds of herbs grown on Herb Island.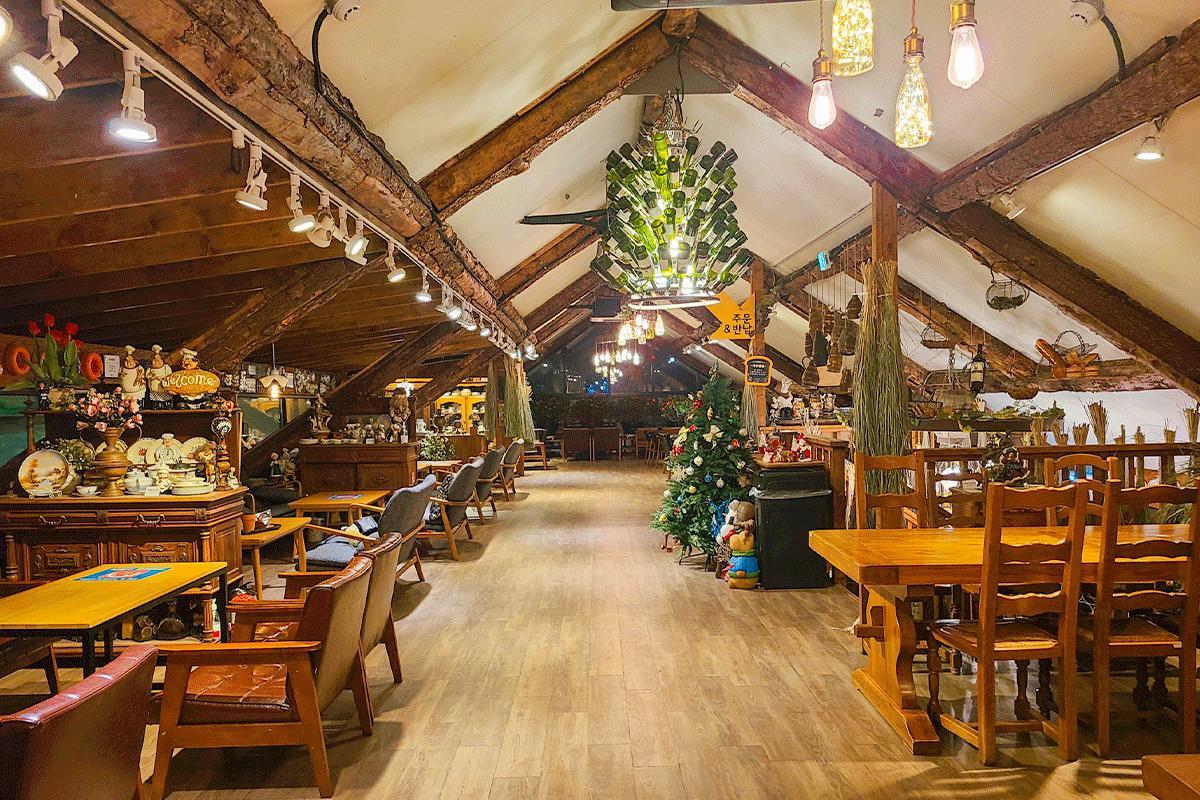 After choosing your bread and paying on the first floor, you can go up to the second floor and enjoy.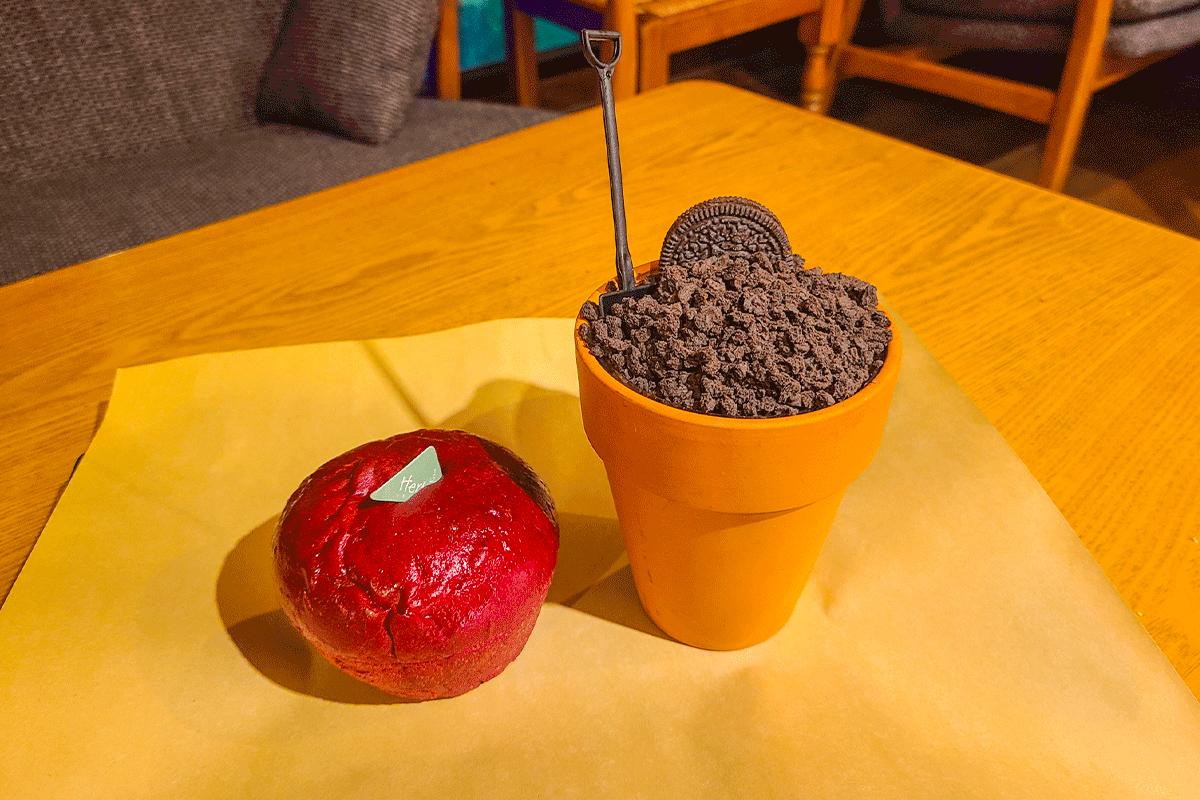 Apple Bread (사과빵) 4,000 won
Oreo Pot Shake (오레오 화분 쉐이크) 7,000 won
These are unique desserts that can only be found on Herb Island. This apple-shaped bread was filled with sugary apple compote. As soon as I took the bite, the sweetness spread in my mouth.
When you have the Oreo milkshake in a pot-shaped cup, it's fun to eat because you scoop the shake with the shovel-shaped spoon they provide. If you visit during the warm season, it'll look more like a real pot since they top the shake with basil leaves.
---
Wondumak


원두막
Address: 경기 포천시 영북면 비둘기낭길 86 가동
86 Bidulginang-gil, Yeongbuk-myeon, Pocheon-si, Gyeonggi-do

Hours: Tue-Fri 11:00-15:00
Sat-Sun 11:00-Until ingredients run out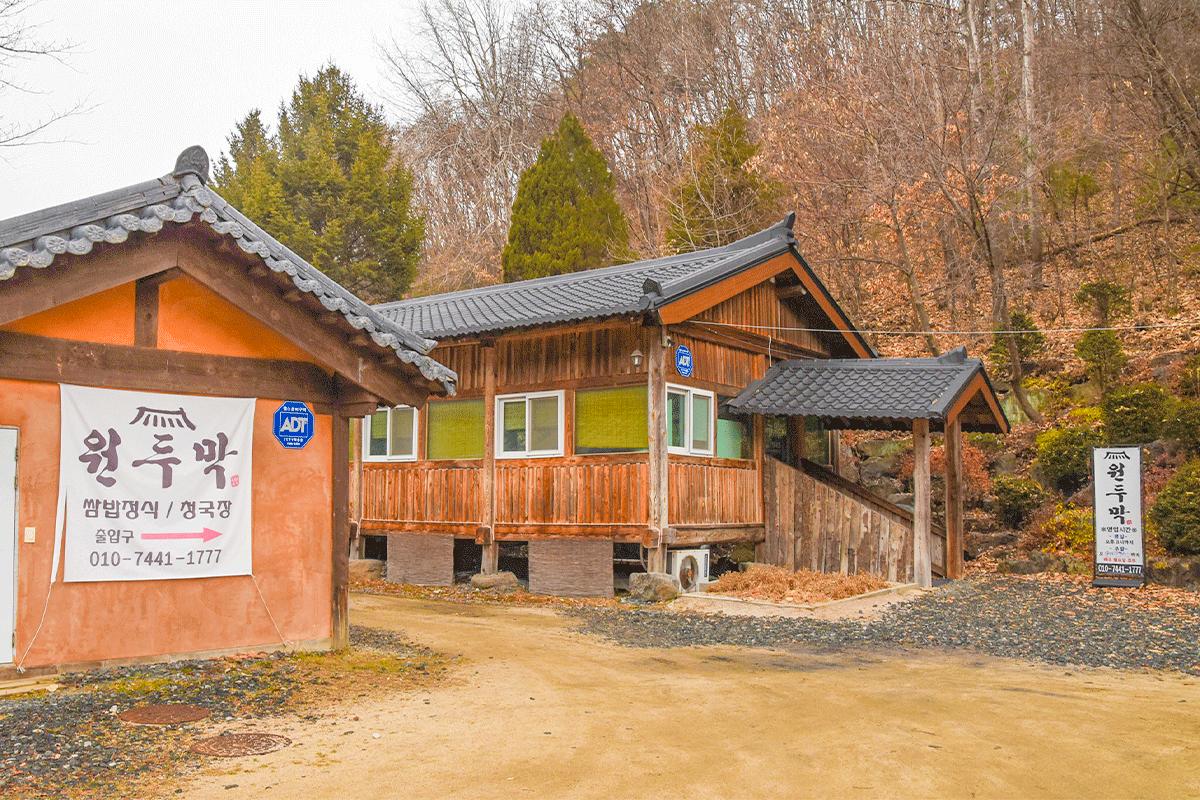 Among Korean food, there is a dish called ssambap (쌈밥), where meat and various side dishes are wrapped in vegetables such as lettuce and cabbage leaves and eaten in one bite. In Pocheon, you can easily find restaurants selling ssambap set menus consisting of fresh ingredients.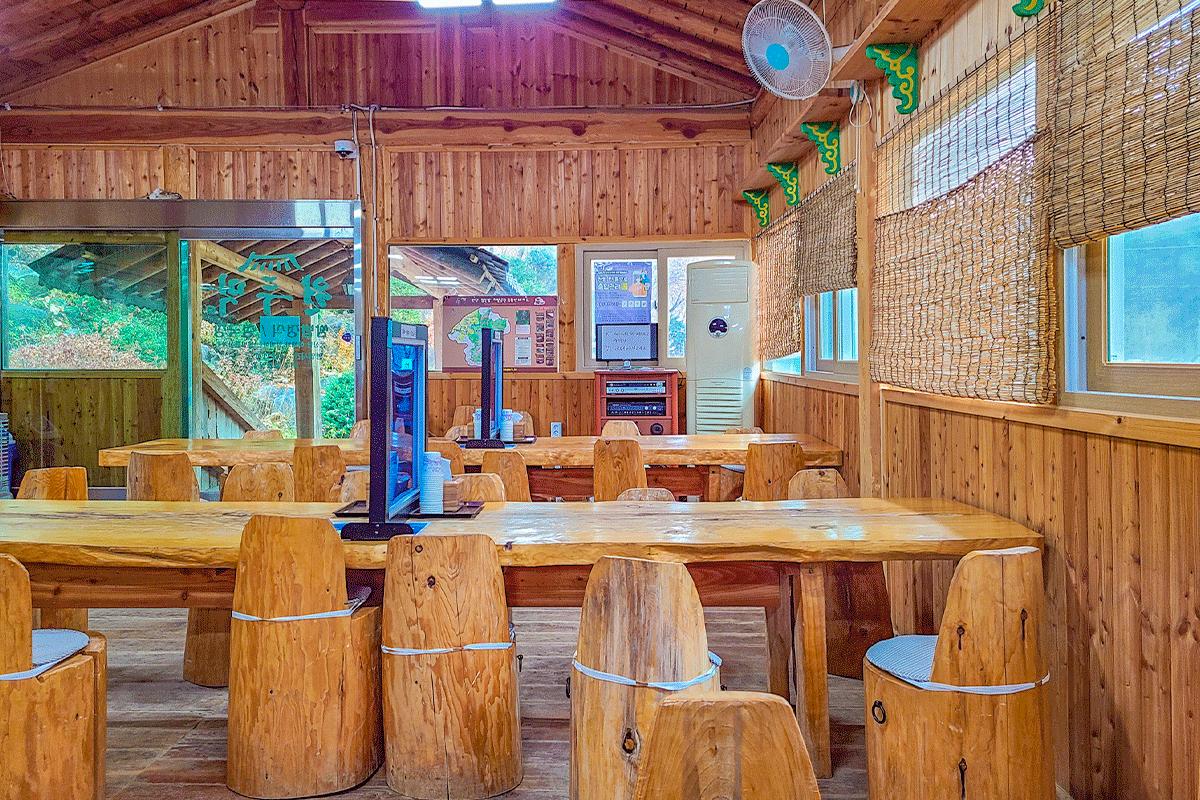 I visited Wondumak and it was much cleaner and tidier than the other restaurants that sell ssambap, so my experience was even better.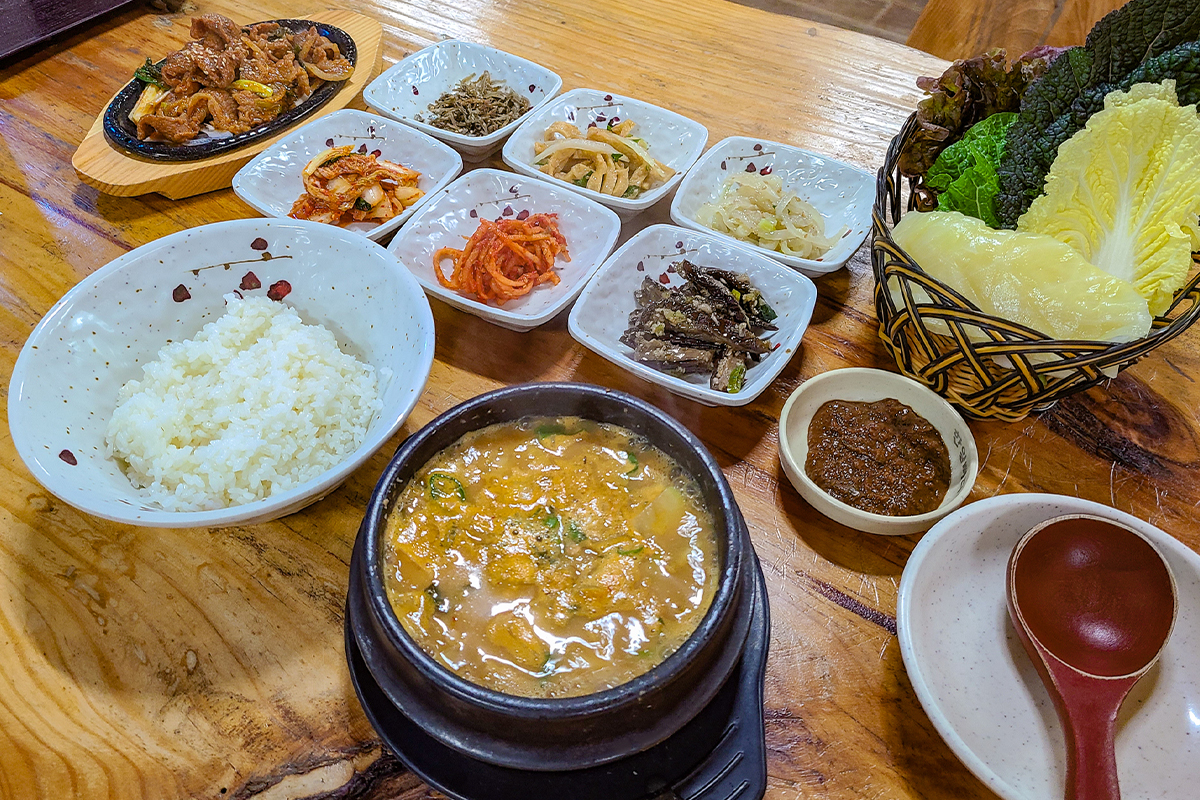 Ssambap Set Meal (쌈밥정식)
11,000 won (Must order at least 2 servings)
If you order the ssambap set meal, you will be served rice, cheonggukjang (fermented soybean paste stew), jeyuk bokkeum (stir-fried spicy pork), and six side dishes and vegetables to wrap everything in. You can taste the fantastic combination by making the wraps yourself at the restaurant. Put the delicious side dishes and meat on the lettuce and add a little bit of snail soybean paste on top! p
Side dishes, rice, and vegetables can be refilled, and the owner was very kind, so I was able to have a very pleasant and filling meal.
---
This has been an introduction to travel destinations in Pocheon. Pocheon has such a beautiful natural scenery that it is often chosen as a filming location for Korean dramas and movies. It's located in the suburbs of Seoul, so if you get the chance, we recommend you visit!
---