Apgujeong & Sinsa Accommodation Guide | Locals' Recommendations
The most cost effective and convenient hotels in the Sinsa and Apgujeong area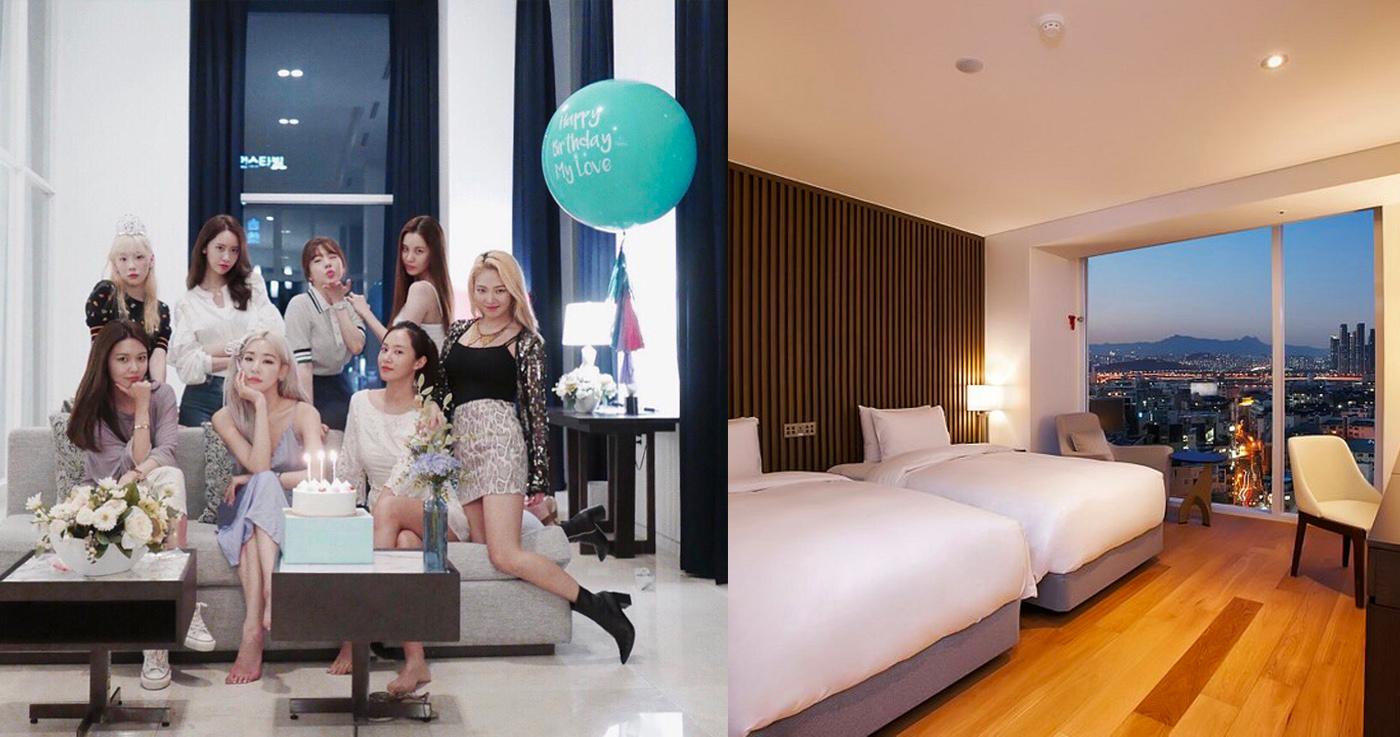 Accommodation is crucial when traveling abroad, but which hotels in Sinsa and Apgujeong are the best options for tourists to get the most out of their visit?
Today I'm going to introduce you to some hotels in these popular areas of Seoul that we recommend!
Of course cleanliness and amenities are important factors for most, so we took those into account, along with location and price.
---
Hotel Anteroom Seoul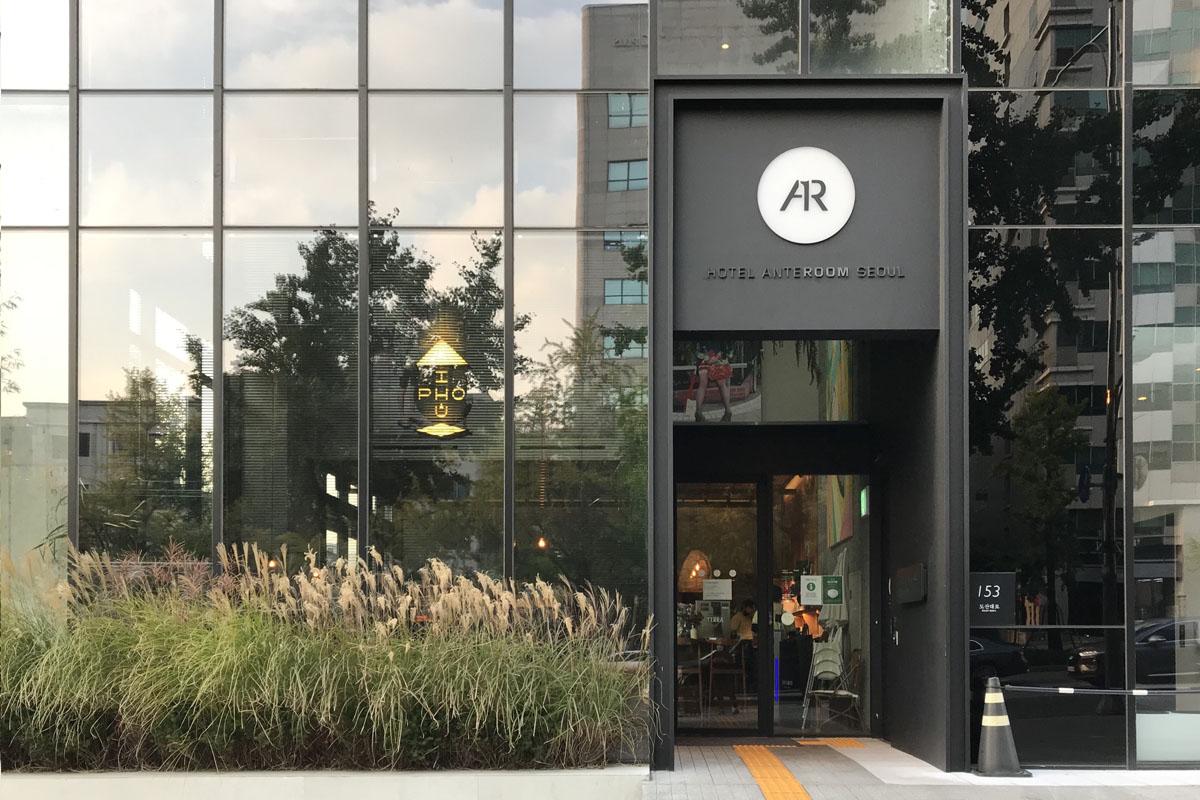 The first hotel is Hotel Anteroom Seoul in Sinsa. It is very close to the shopping area of Garosugil and Sinsa Station Exit 8, so the location is super convenient.
If you like shopping the latest trends in Korean style, we definitely recommend you check this hotel out.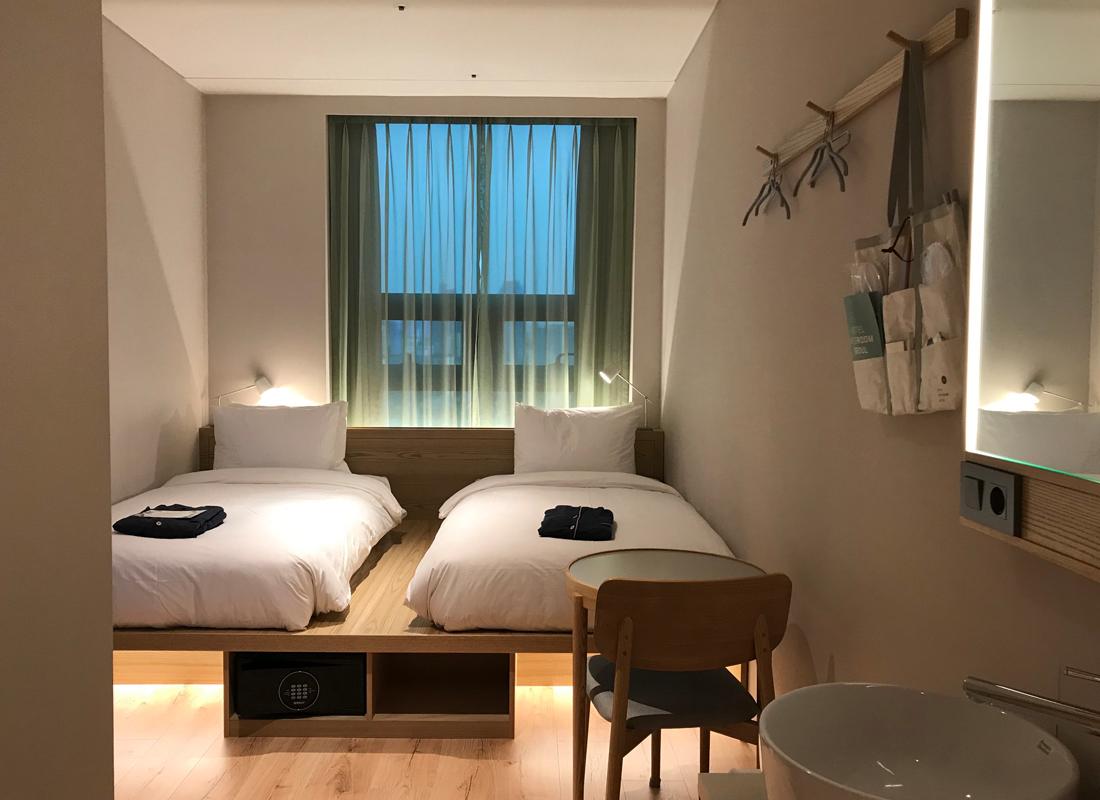 Although the rooms are not very wide, they are well organized and maximize the use of the space effectively. Rooms also come with some important necessities like a hair dryer, organic soaps, electric kettle, pajamas, and slippers.
The price is very good for the hip area, ranging from around 100,000-880,000 per night depending on room type and time of booking. We were able to grab promo when we visited though and snagged this Twin Room for just 90,000 won!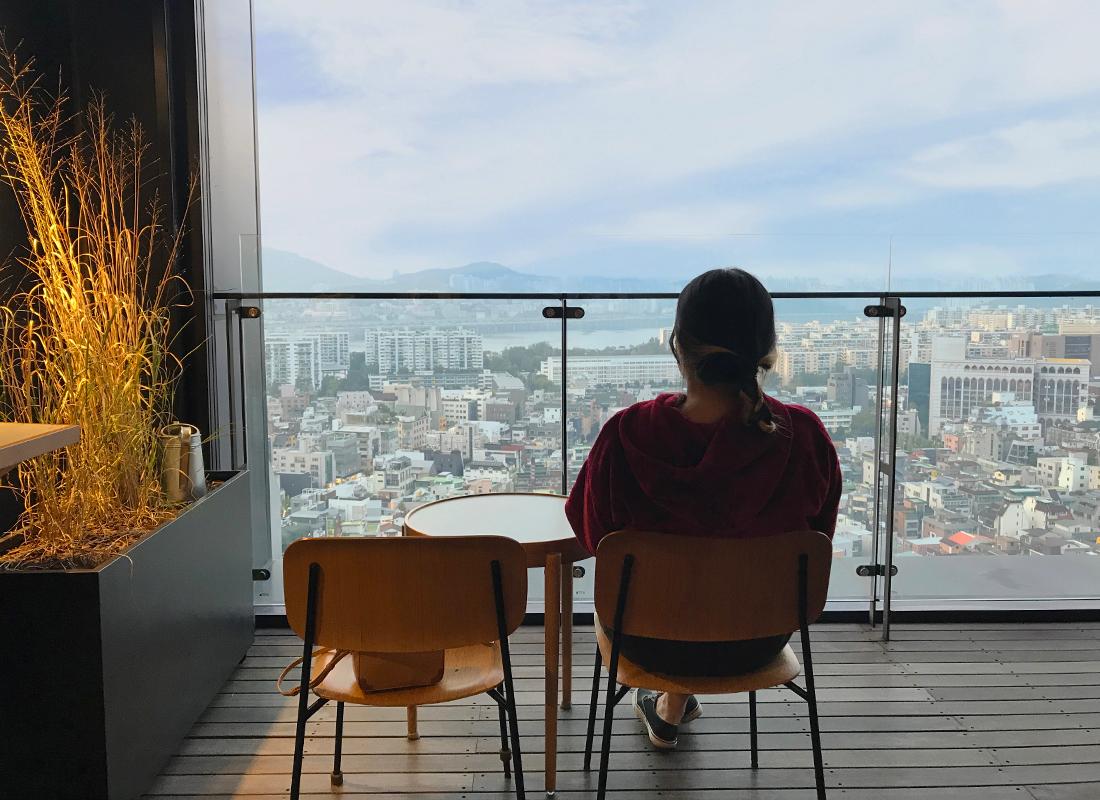 One of the best features of Hotel Anteroom Seoul is the cafe & bar with outdoor terrace. You can sit and enjoy the breeze from up high and look out at Seoul. Whether day or night, the view of Seoul is beautiful and charming. And hotel guests get a 10% discount, so be sure to check it out.
Additionally, Anteroom has an art exhibition hall in the basement where they often showcase stunning and unique works.
Address: 서울 강남구 도산대로 153
153 Dosan-daero, Gangnam-gu, Seoul
How To Get There: Sinsa Station (신사역) Exit 8
---
Aiden by Best Western Cheongdam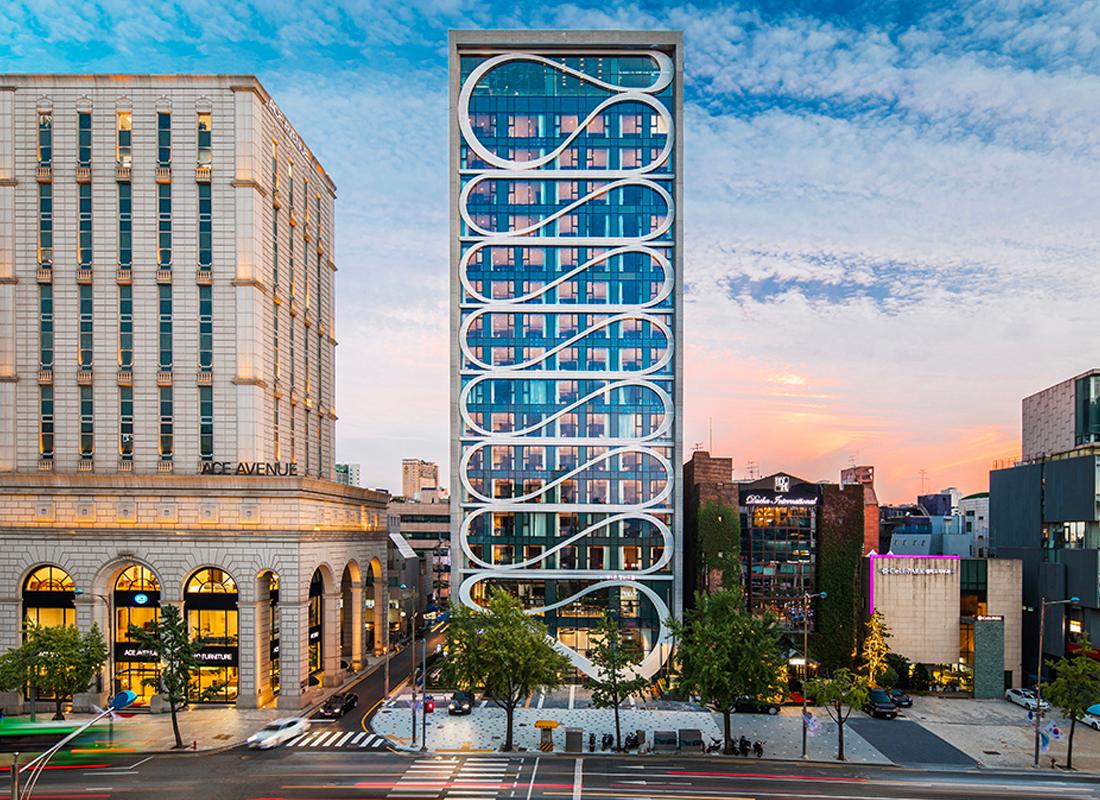 Source: aidencheongdam
Another great option for those who love shopping is Aiden by Best Western Cheongdam because it is located between Garosugil Street and luxury shopping district Cheongdam-dong.
There are also various places for leisure and entertainment in the area and excellent restaurants and cafes.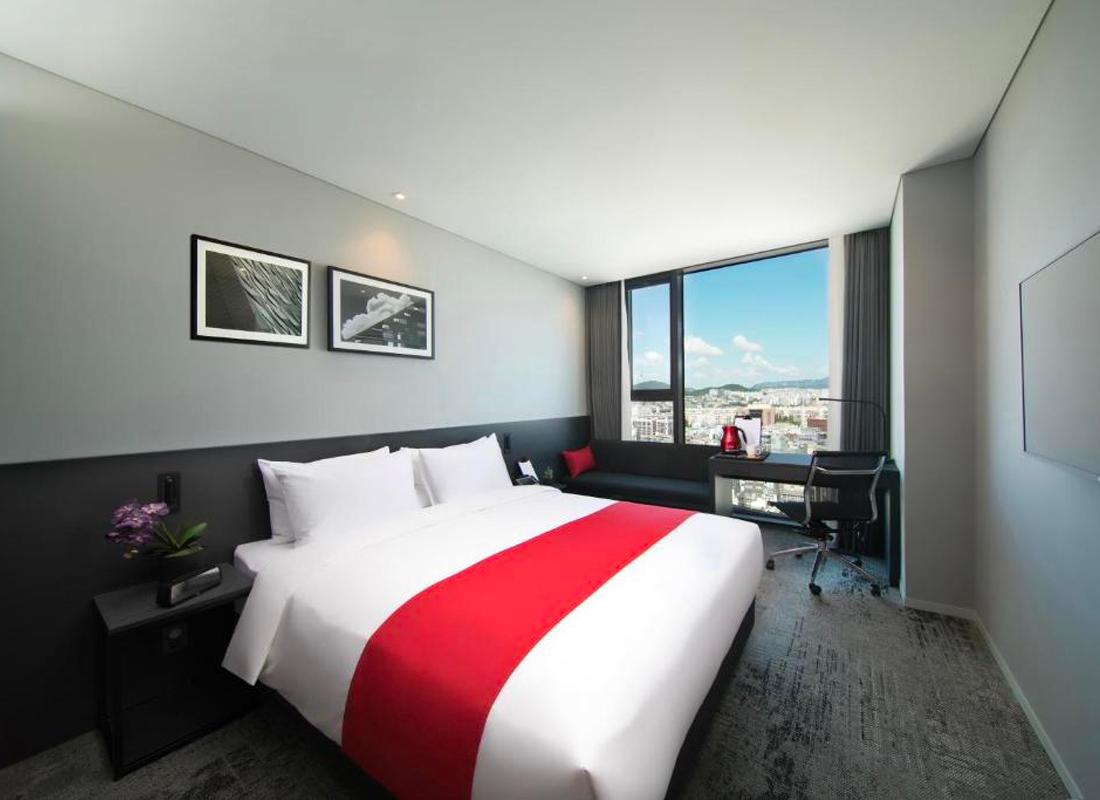 Source: booking
When you stay here, you can enjoy the charming city life of Seoul and high-class relaxation at the same time.
The amenities here are also very nice and the price is around 95,000-180,000 per night.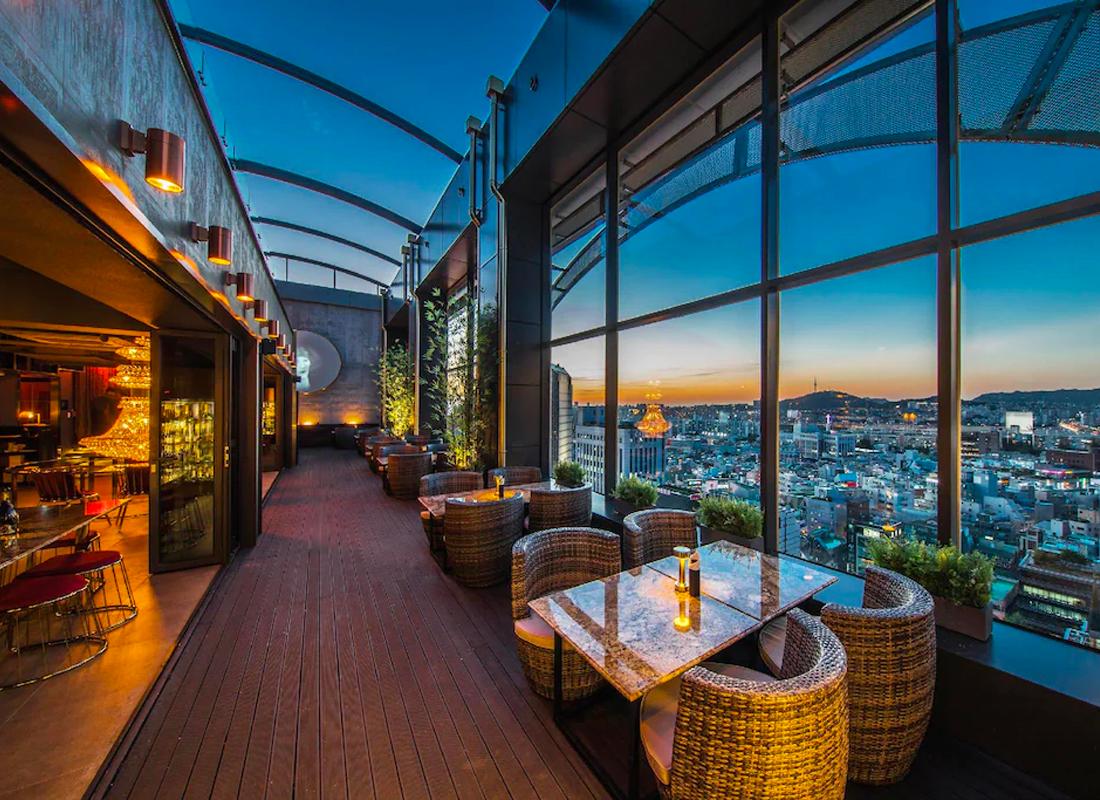 Source: hotels
On top of the hotel are cafes and restaurants, so if you don't want to go out, you can stay in and enjoy onsite dining.
Not only is the atmosphere great, but the food is also delicious.
Address: 서울 강남구 도산대로 216
216 Dosan-daero, Gangnam-gu, Seoul
How To Get There: Sinnonhyeon Station (신논현역) Exit 3
---
Four Points by Sheraton Seoul Gangnam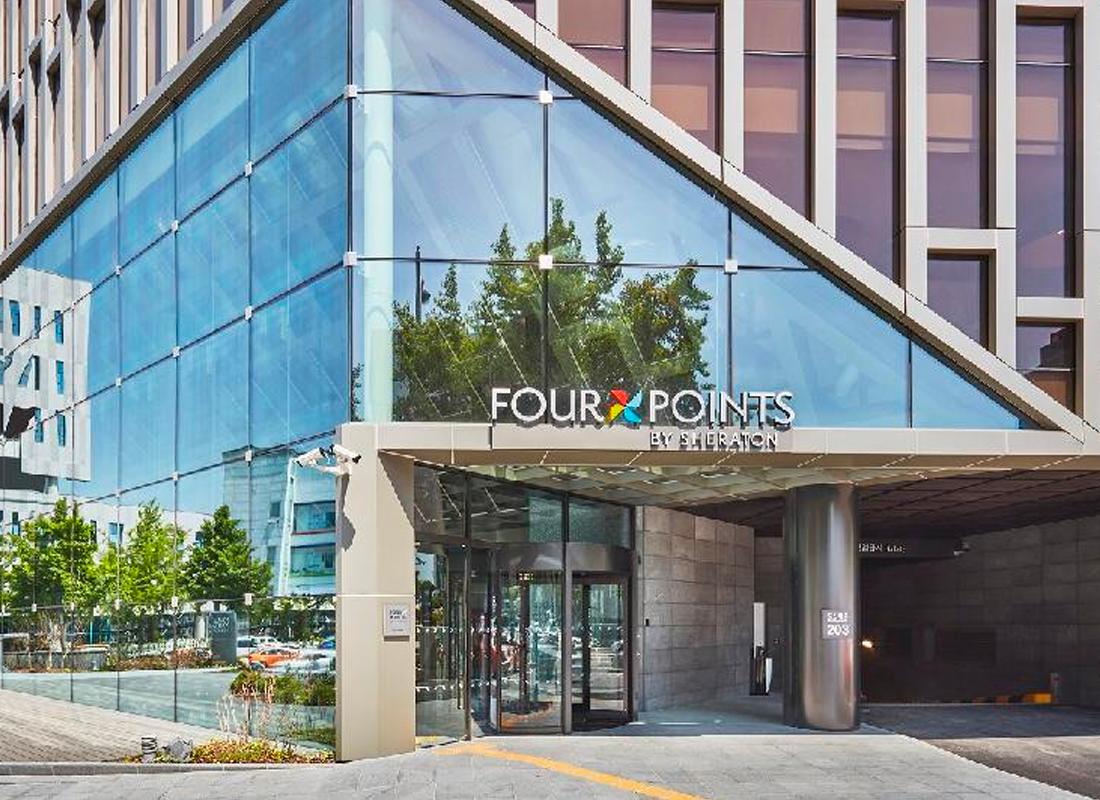 Source: priceline
Four Points by Sheraton has several branches in Seoul. The Gangnam branch which is located by Apgujeong Station is quite popular with tourists.
It is pretty centrally located and close to attractions and shopping, so it's no wonder it's so popular.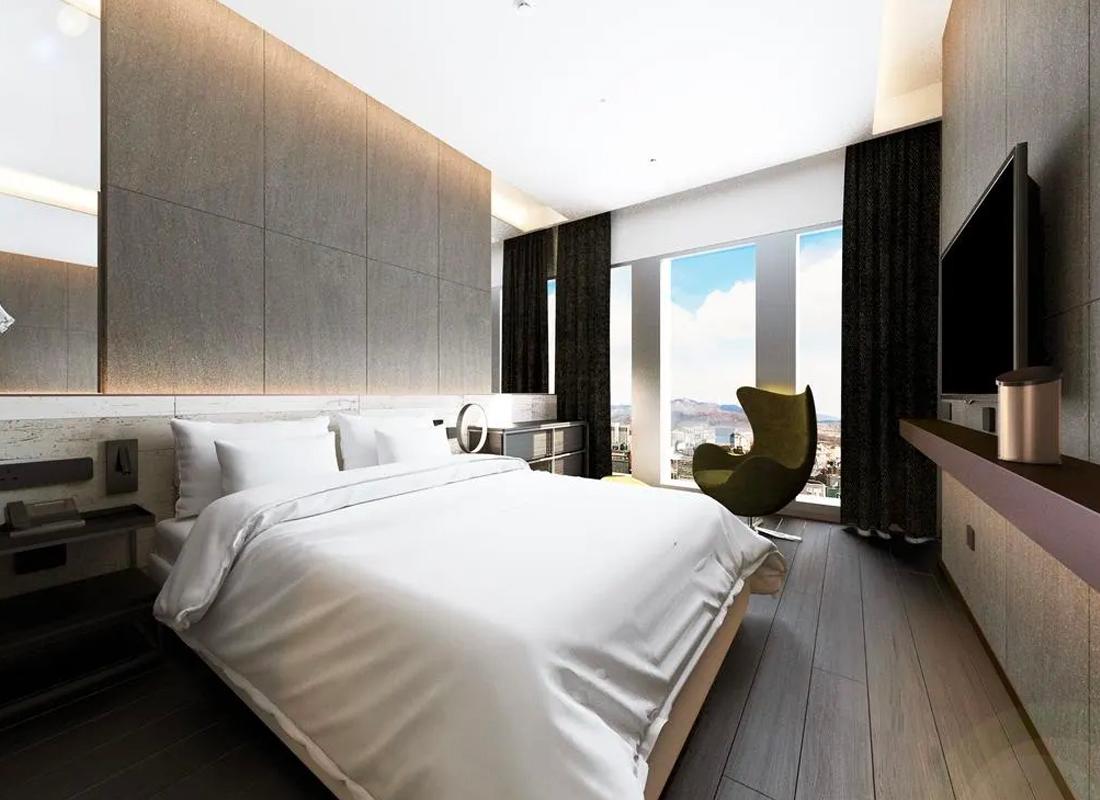 Source: Trivago
The hotel is spacious and offers a variety of types of rooms, from standard rooms to penthouse suites.
The rooms are beautifully decorated and there are great amenities, so you can rest and relax easily and let the fatigue of travel melt away when you check in.
The price is about 130,000-185,000 won per night.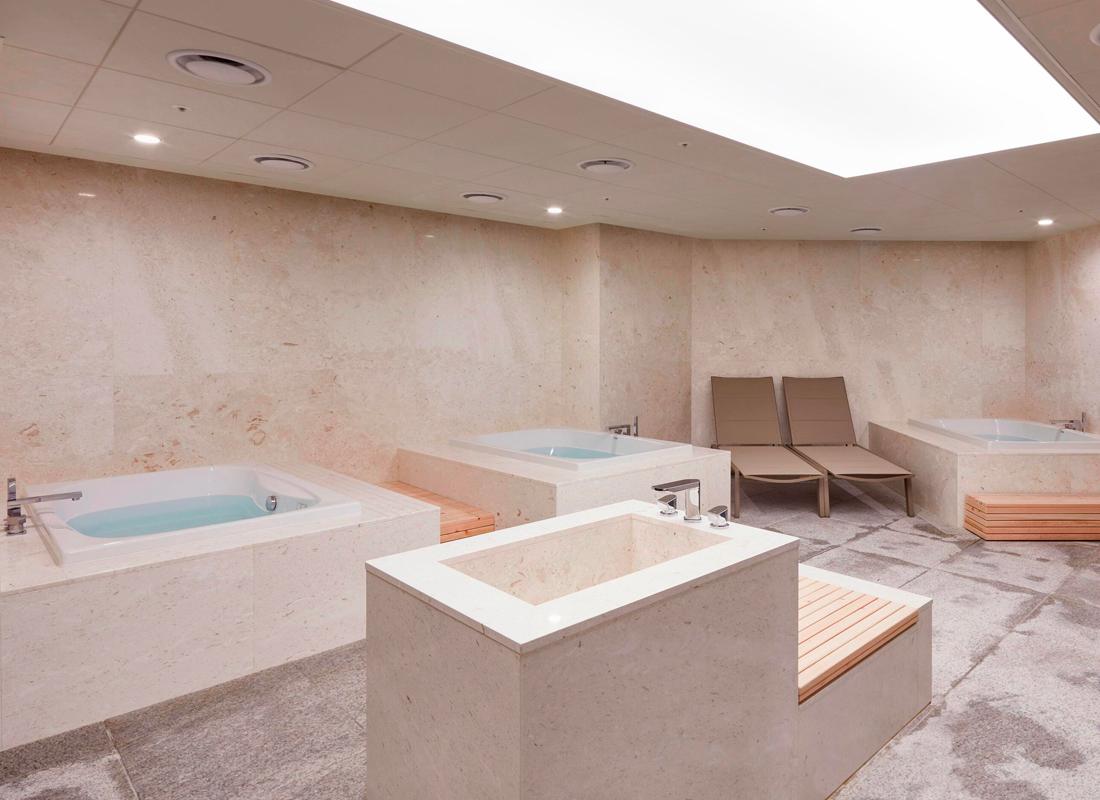 Source: marriott
And if you're needing some ultimate relaxation, you can take advantage of the hotel spa and sauna.
As for those who prioritize fitness, there is a fitness center available, so you can keep up with your workouts even on vacation.
Address: 서울특별시 강남구 도산대로 203
How To Get There: Apgujeong Station (압구정역) Exit 3
---
Hotel Entra Gangnam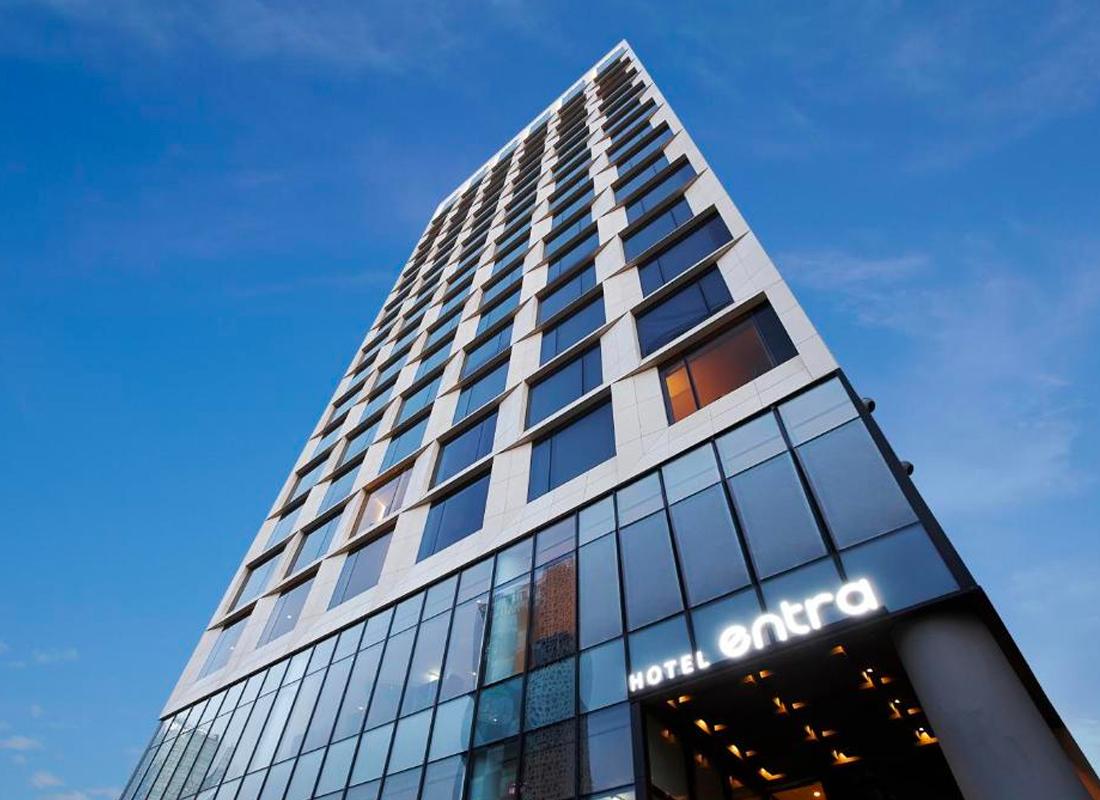 Source: booking
The last hotel we're going to show you today is Hotel Entra Gangnam, which is located near Apgujeong Rodeo Station.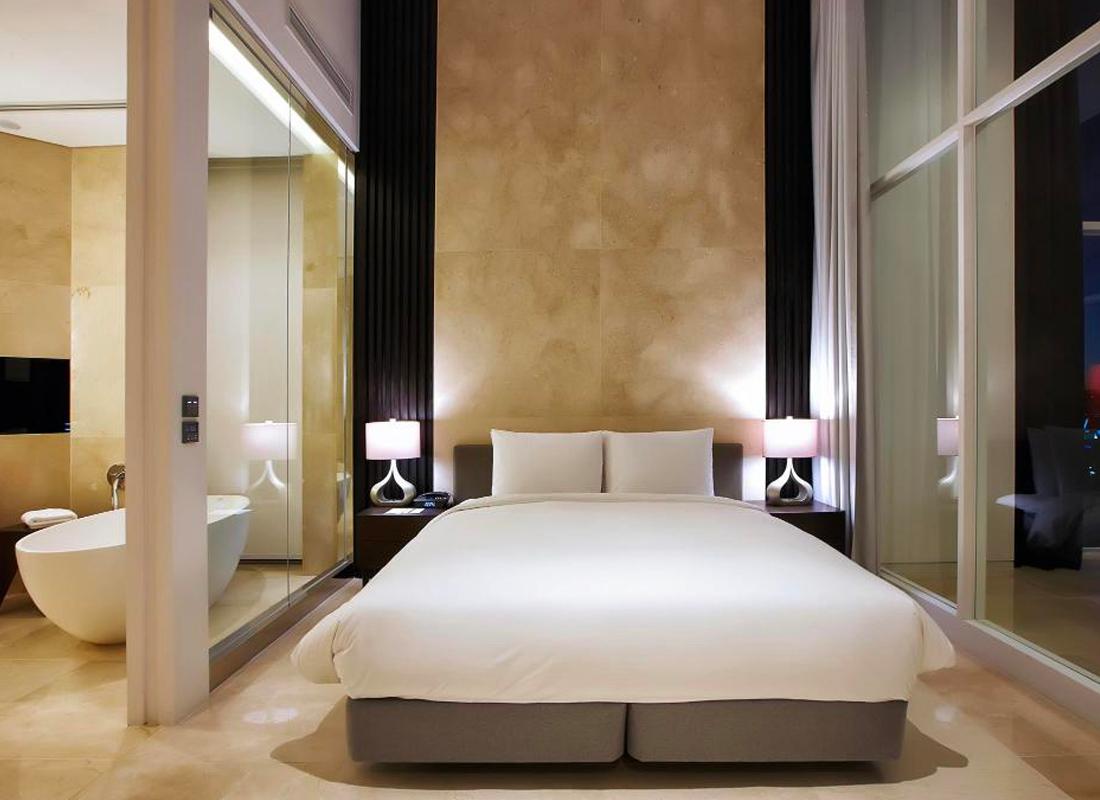 Source: agoda
This hotel is very popular with Koreans and can be seen all over Instagram if you search for hotels in this area.
The price ranges from about 128,000-3,000,000 won per night depending on style of room, with the penthouse obviously being priced very high.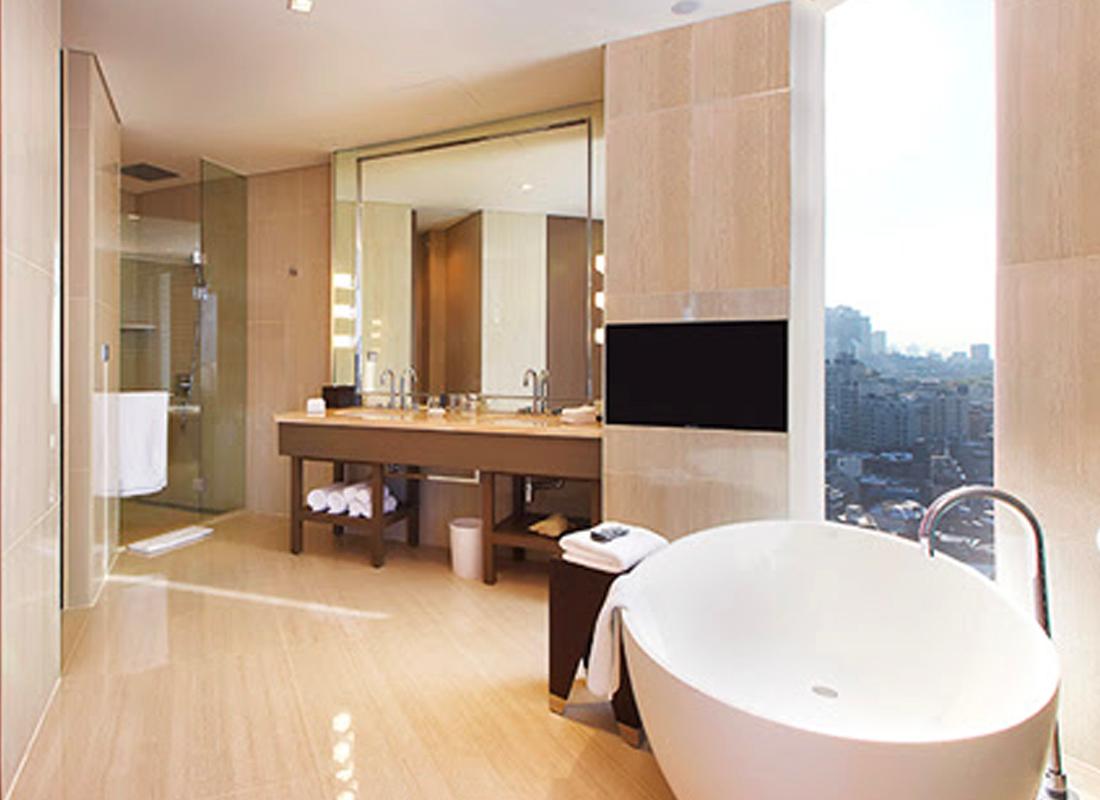 Source: entrahotel
One glimpse at the rooms and you will understand why this hotel is so popular. The tub by the window is a very attractive feature, great for photos.
There are many different types of accommodations available here, so be sure the room you're booking has the features you want.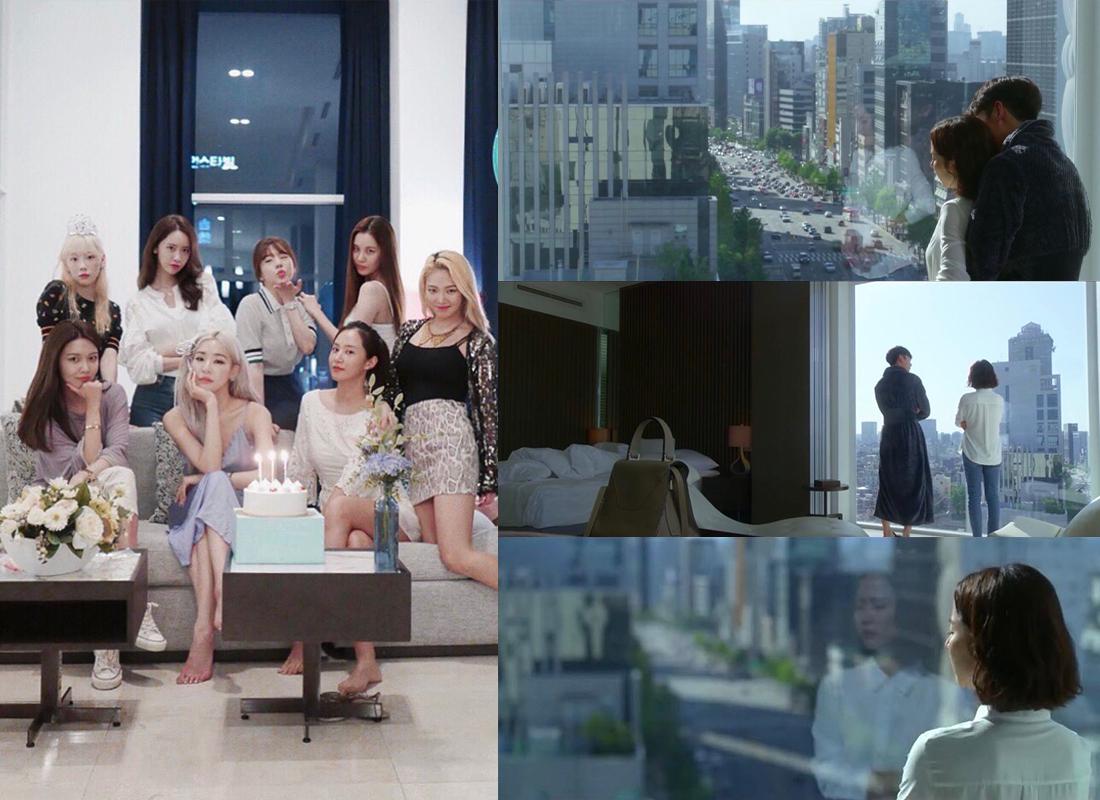 This is also the place where Girls' Generation members celebrated Tiffany's birthday.
Not only that, but it was a shooting location for the drama Woman of 9.9 Billion because of the stunning view.
Address: 서울시 강남구 도산대로 508
508 Dosan-daero, Gangnam-gu, Seoul
How To Get There: Apgujeong Rodeo Station (압구정로데오역) Exit 2
---
That was our list of the four hotel accommodations in Apgujeong and Sinsa that we recommend based on price, location, and convenience.
Any one of these would be a great option as they are close to public transit, shopping, and food and have great facilities and service.
Next time you're planning a trip to Korea, keep these places in mind.
---