Black Day: A Day In April To Celebrate Being Single In Korea!
Who said anniversaries are only for couples? You've heard of Valentine's Day and White Day, so what is Black Day?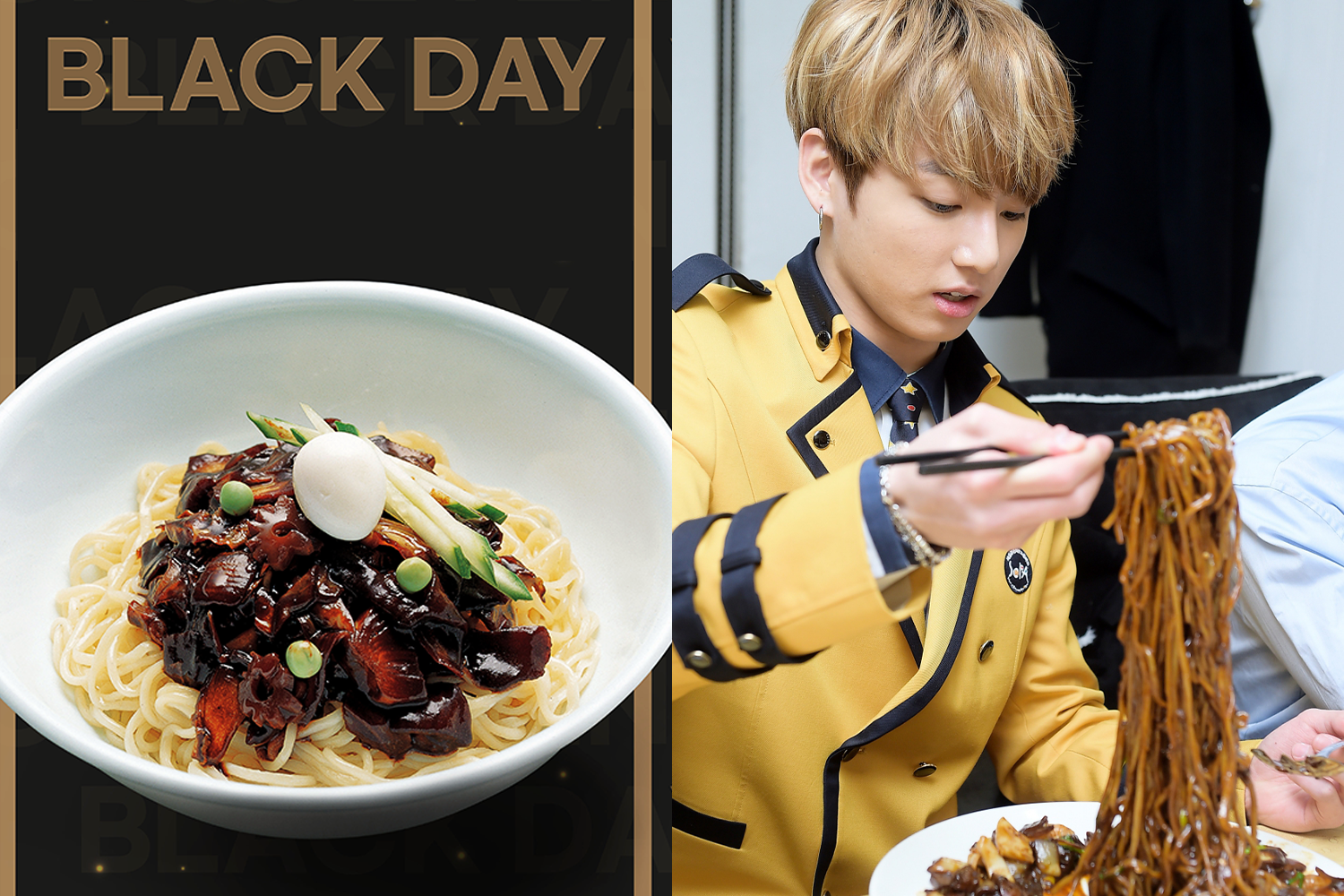 Have you heard of Black Day?
On April 14th of every year, a lot of Koreans celebrate Black Day.
Black Day is an unofficial anniversary for singles.
Let's learn more about how Koreans celebrate being single on this unique day each year!
---
Origin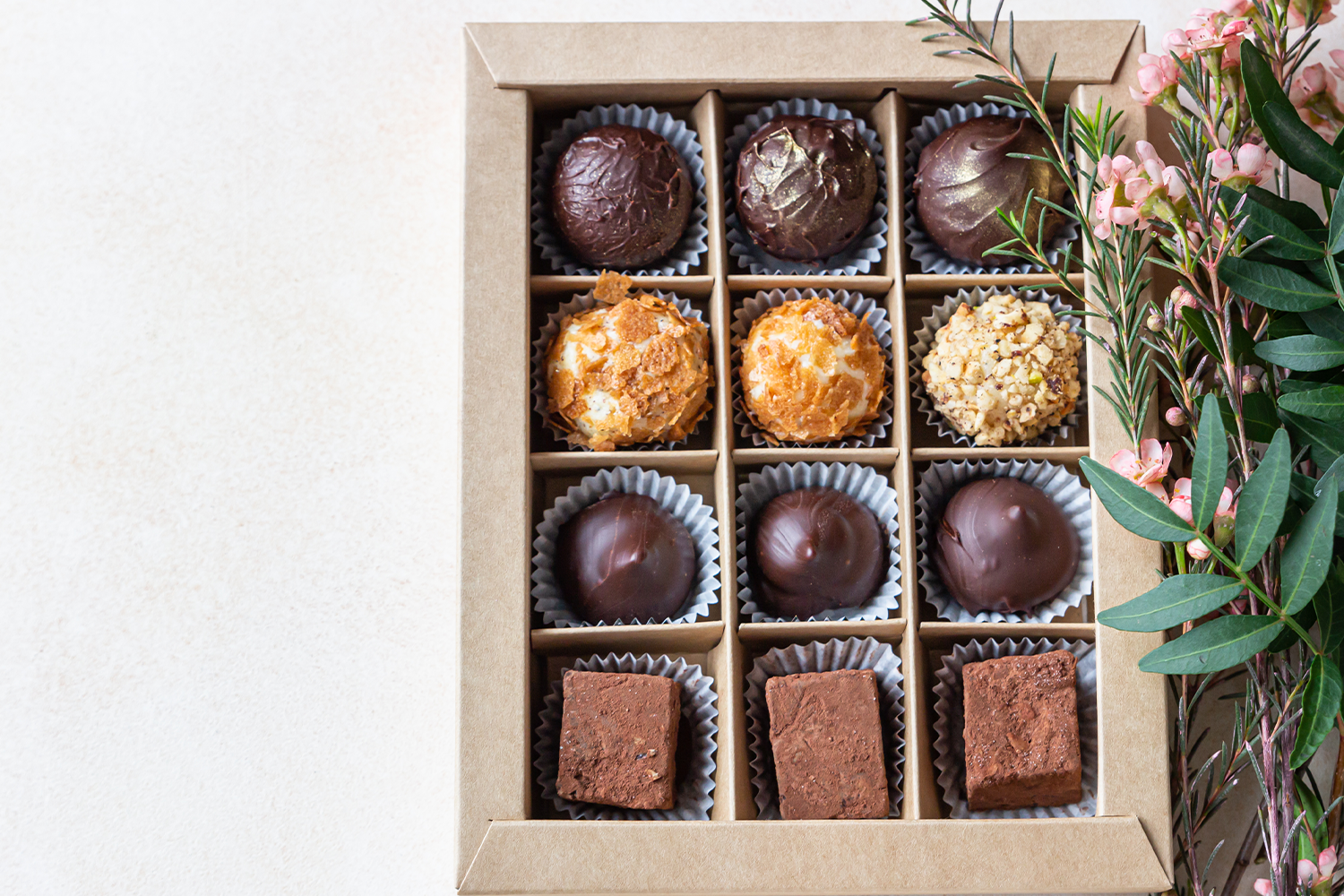 In Korea, the 14th of each month is a special day!
As everyone knows, February 14th is Valentine's Day. It's a day to express your love and appreciation for your loved ones.
In Korea, Valentine's is a day when a woman gives chocolate to their boyfriends.
So a lot of women make chocolates for their boyfriends or crushes to gift on this day.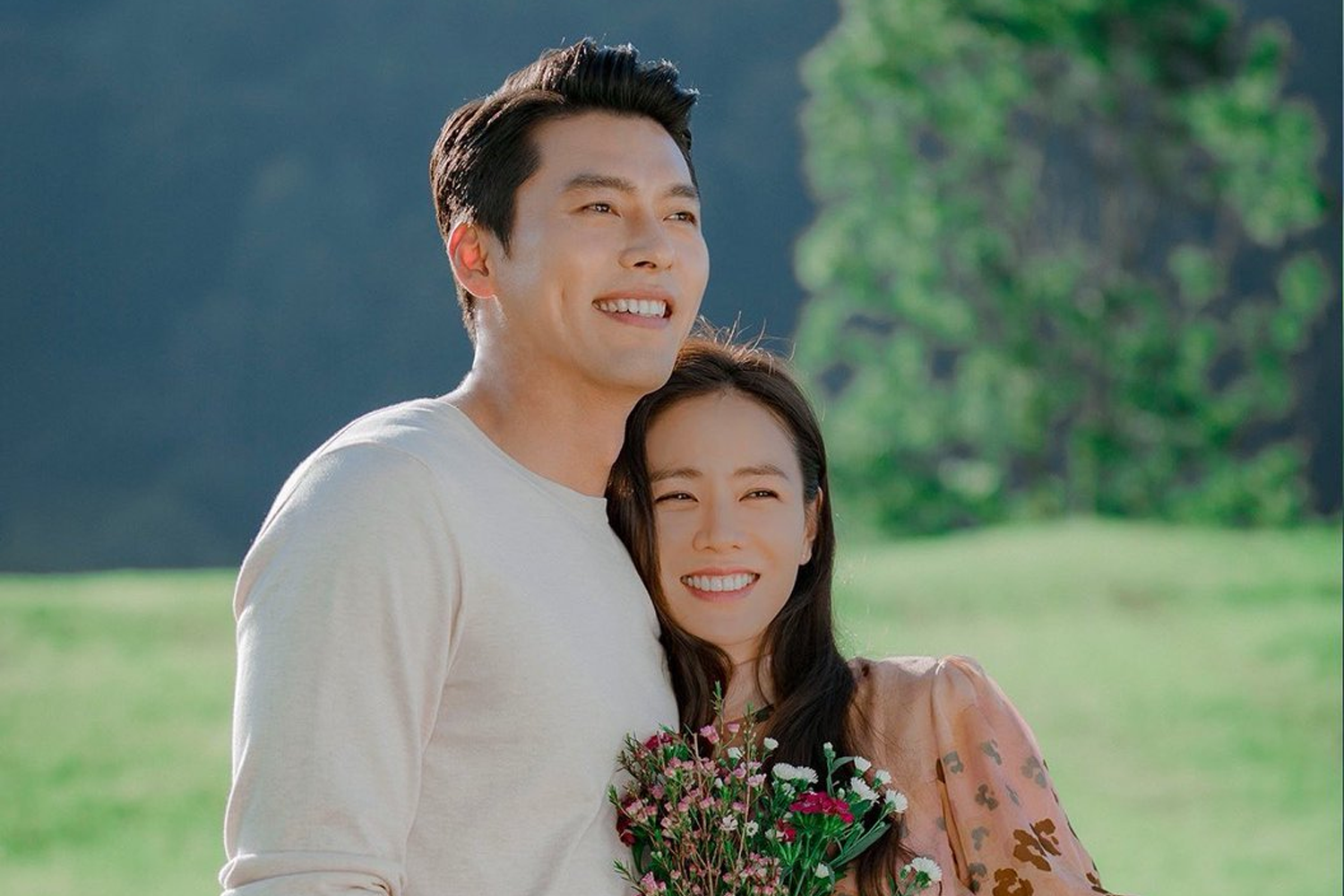 How do men express their love? Well, one month later on March 14th, they can give their girlfriends candy on White Day!
It's their way of saying thank you for the chocolate they received and to show their love.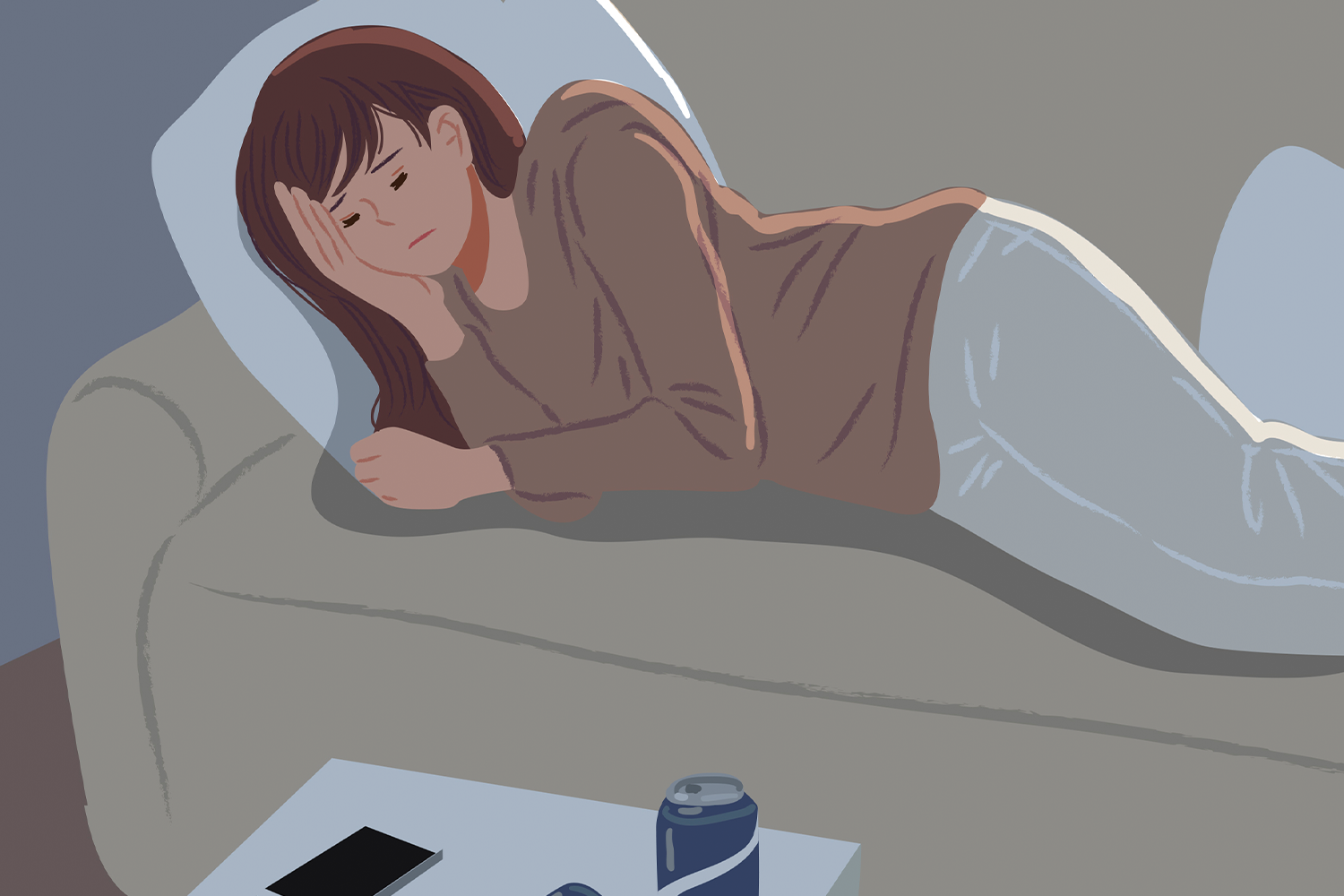 And singles who didn't get to exchange chocolates or candies can celebrate Black Day on April 14th.
In addition to Valentine's Day, White Day, and Black Day, there are special days that fall on the 14th of every month in Korea!
There are many theories about the origin of the name Black Day.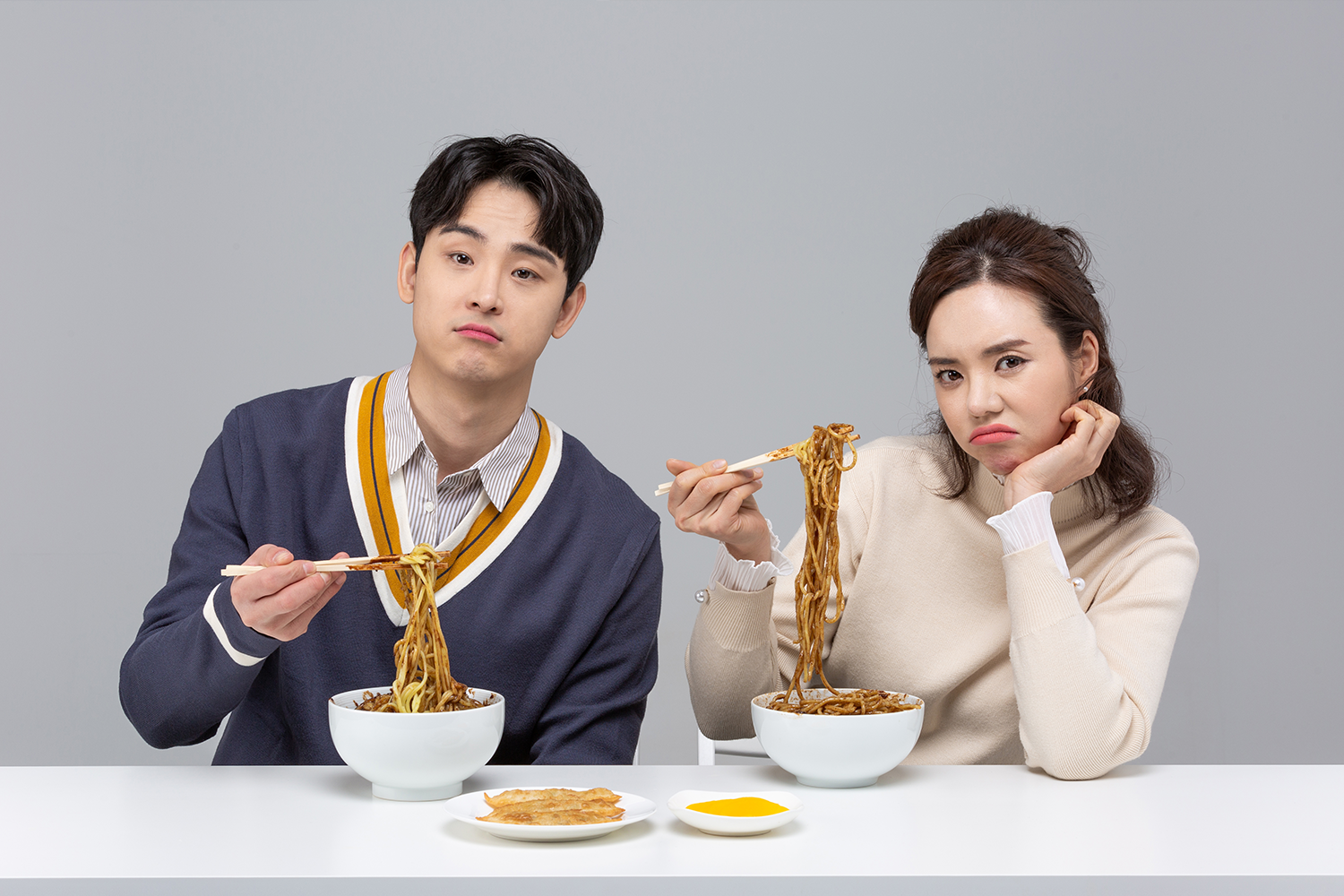 First, there is a theory that it originated from White Day just a month before. Some theorize that if white symbolizes happy couples for White Day, then black can be used to symbolize sad singles for Black Day.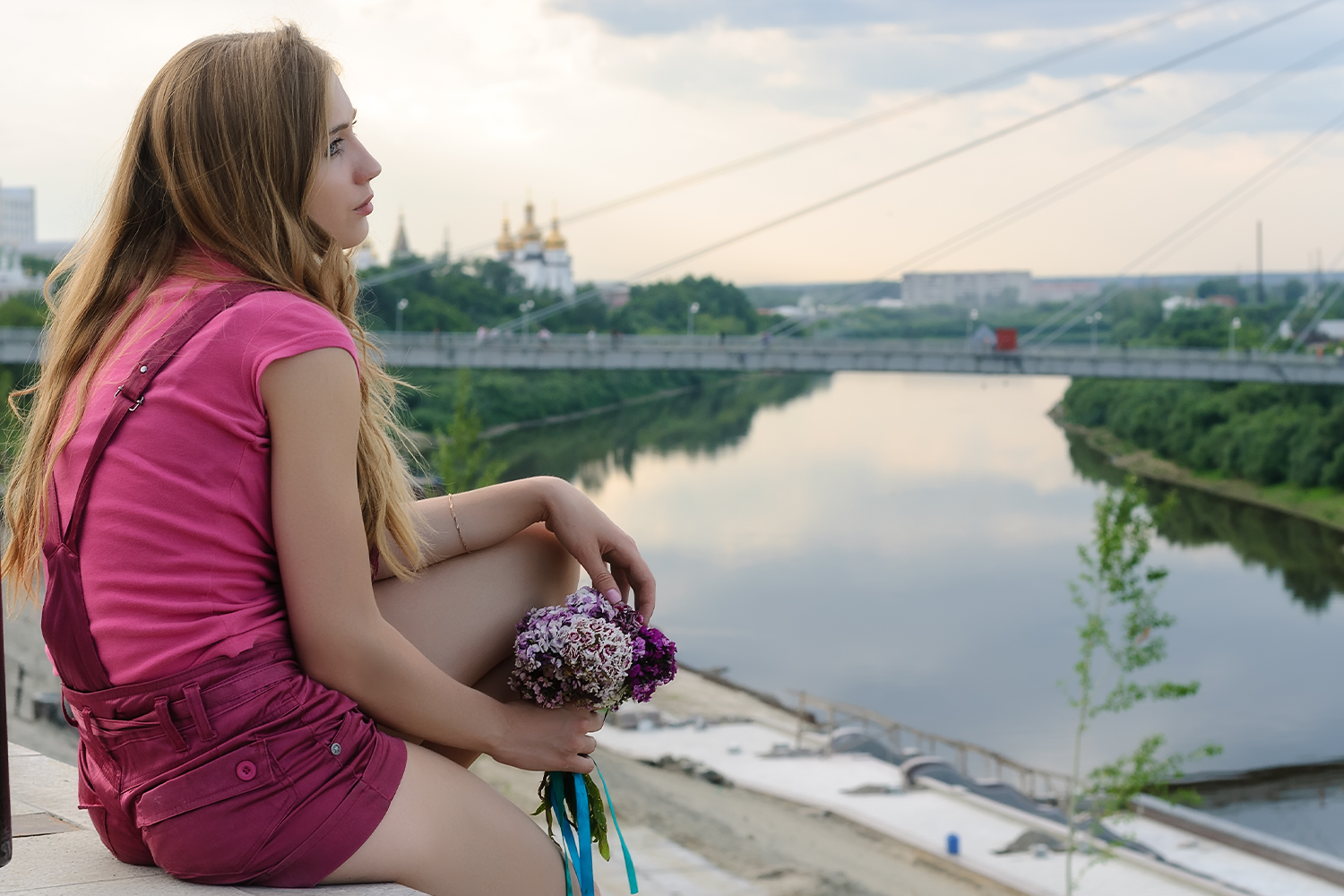 There is also another theory that it can be depicted as a burnt heart for singles that didn't receive anything on Valentine's and White Day!
Whichever one it is, they both have one thing in common: black was used to symbolize the sadness of singles!
---
What Do You Do?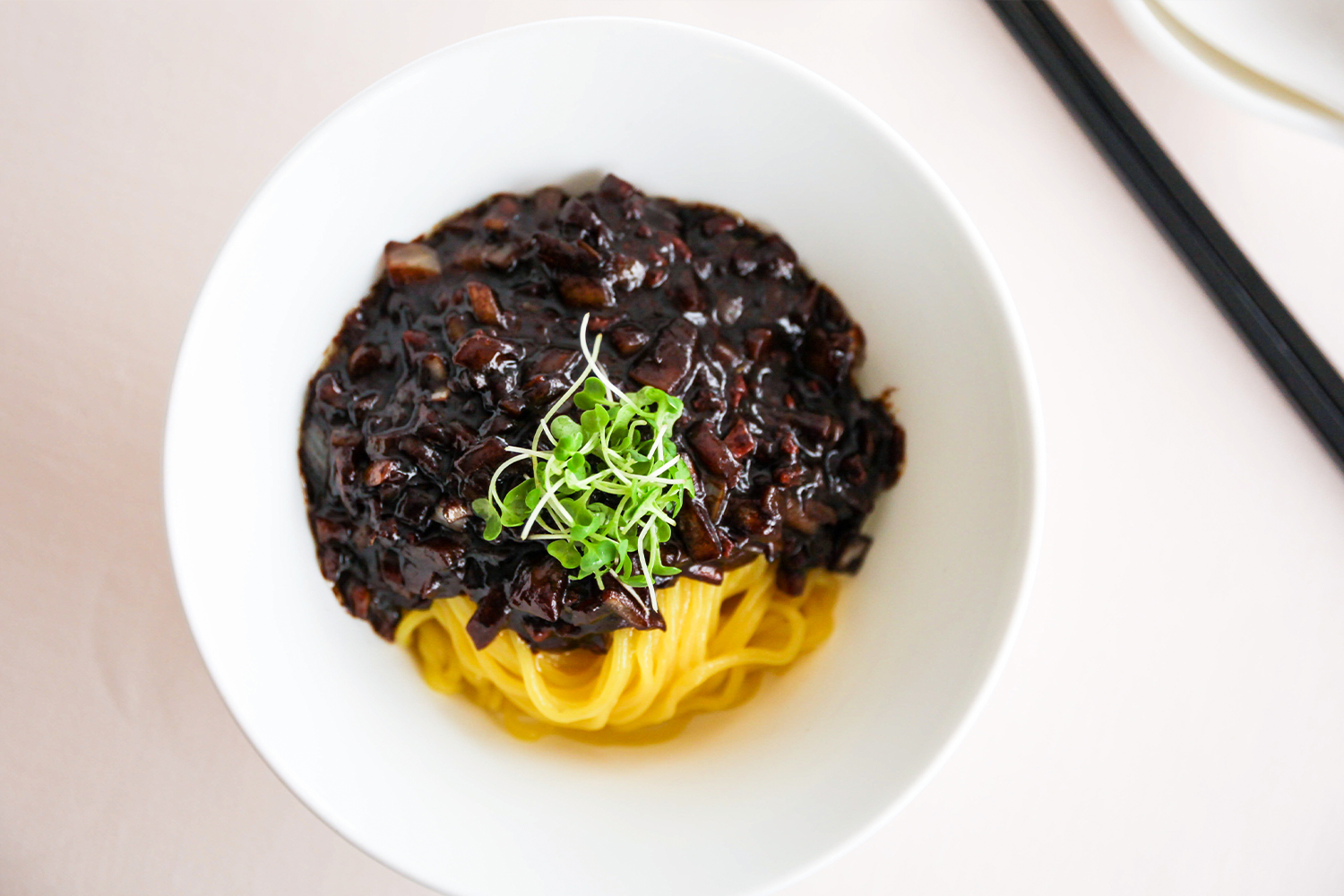 On April 14th, just like its name, black foods are eaten. There are many kinds of foods but the main food people eat is jjajangmyeon!
That's why Black Day is also widely known as the day to eat jjajangmyeon. In other words, Black Day is a day when singles meet and eat jjajangmyeon to soothe their loneliness.

Jjajangmyeon
Some of you may be curious as to what jjajangmyeon is, so let me introduce it to you!
Jajangmyeon is a dish made with fermented vegetables, meat, beans, and flour.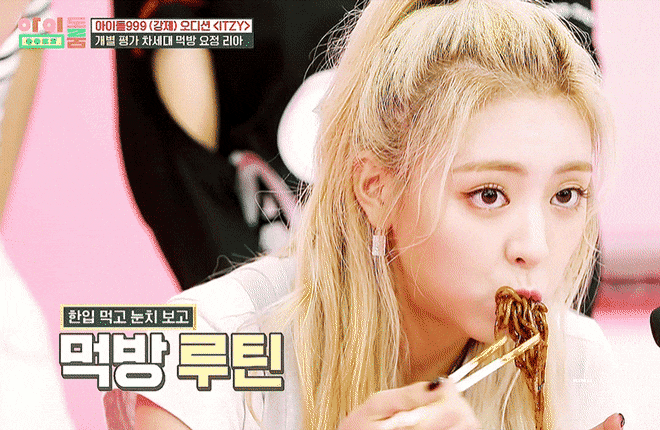 It comes from a traditional Chinese dish called zhajiangmian (炸酱面) which became localized in Korea to fit local taste buds.
Basically, all ingredients are fried in cooking oil so it's very oily. Since the black bean paste itself is made by fermenting soybeans and flour, it tastes quite nutty. And the sugar and other seasonings add sweetness!
Doesn't it sound delicious?
It's a food that is nicely paired with radish or kimchi. You'll see that Koreans always have these as their side dishes when eating jjajangmyeon.
Those who enjoy eating spicy food can also add in some red pepper powder!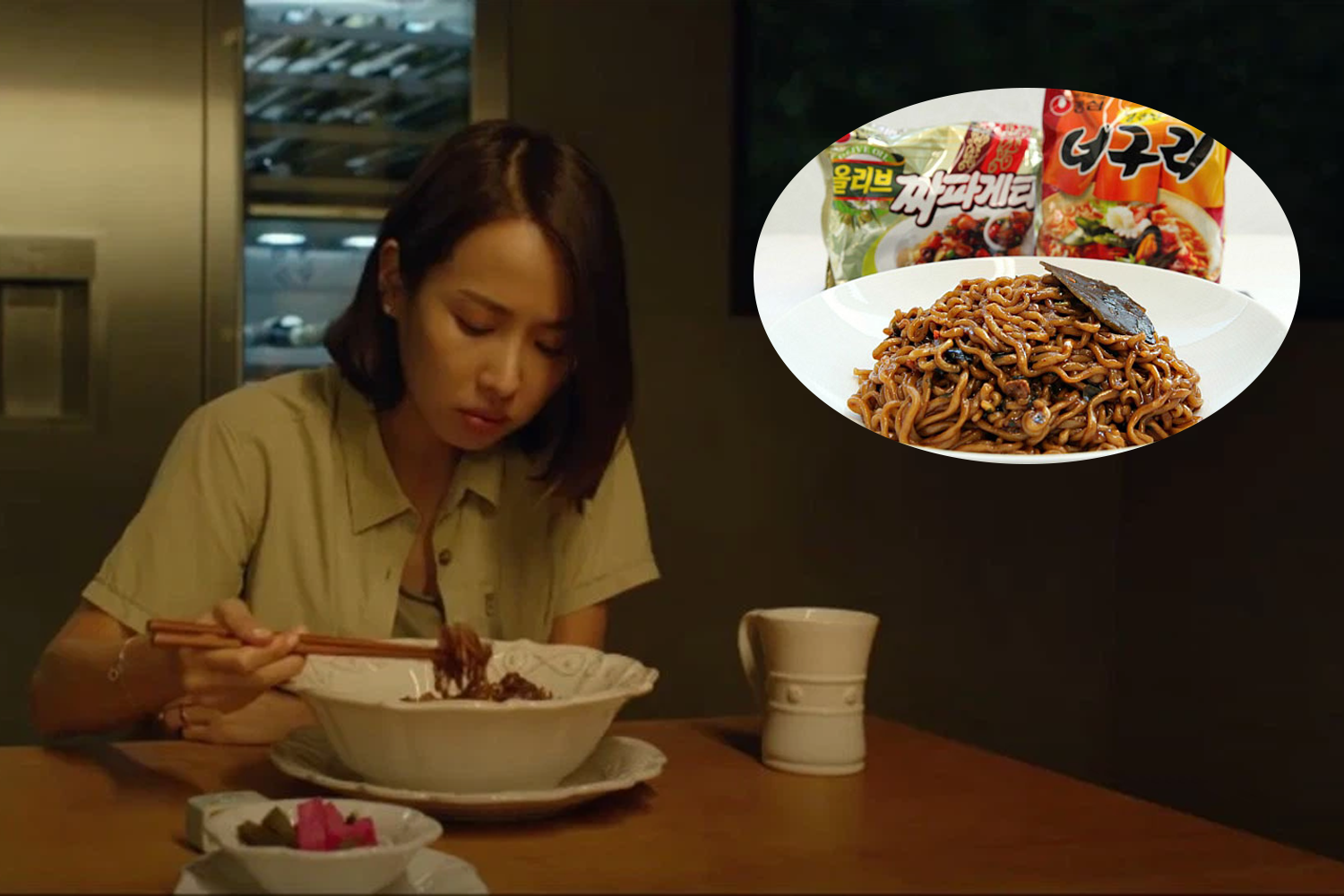 Source: Maeil Business
Because jjajangmyeon is so popular, you can find it in convenience stores as ramen packages!
Chapaghetti, which is one of the ingredients for ramdon (chapaguri) in the movie Parasite, is ramen made from jjajangmyeon!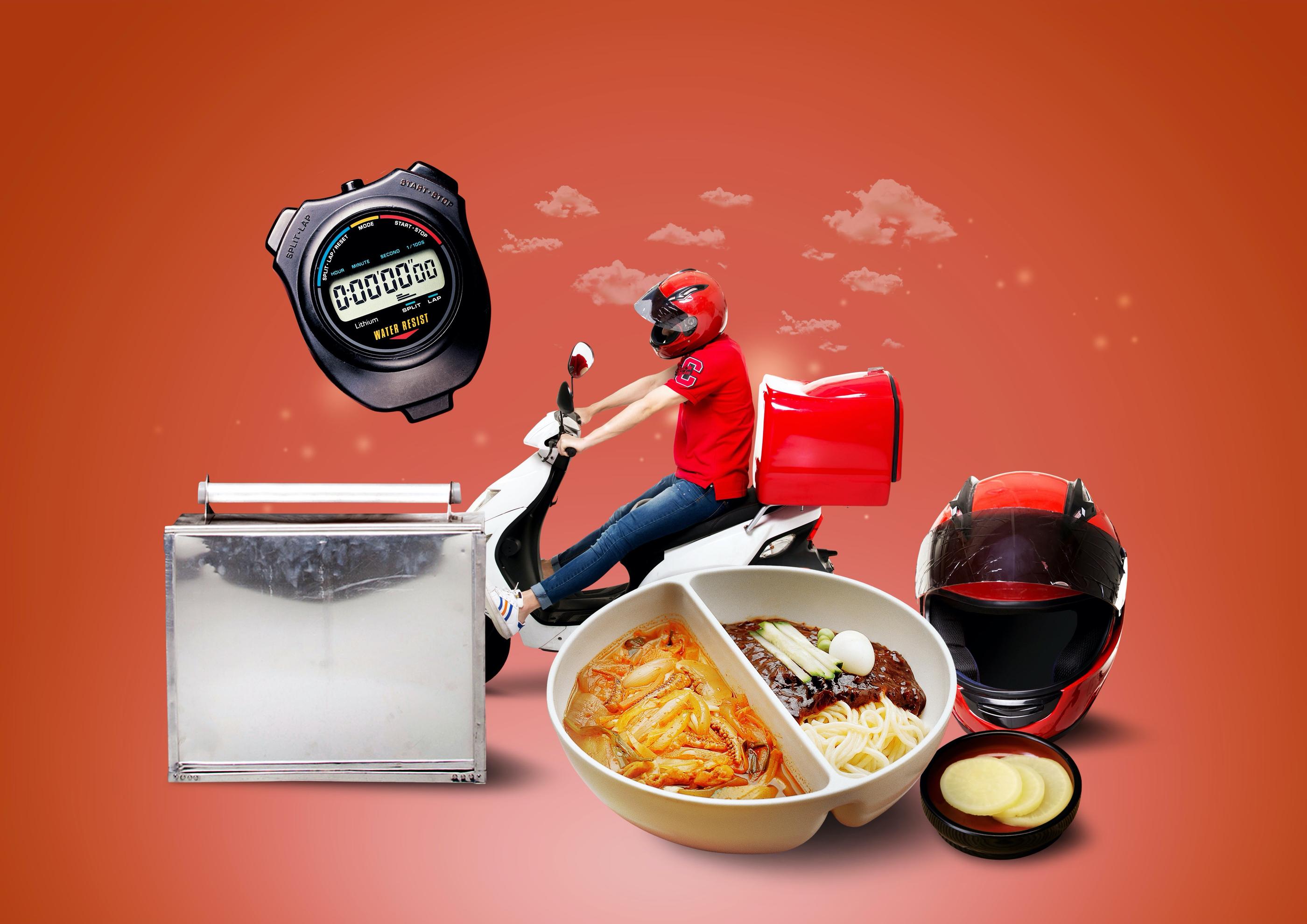 Many of you may know that the delivery culture in Korea is very developed! From chicken to dessert, there is no food that can't be delivered.
The beginning of the delivery culture started from jjajangmyeon. Jjajangmyeon is the ancestor of all delivery foods!
According to records, there have been jjajangmyeon deliveries since the 1960s!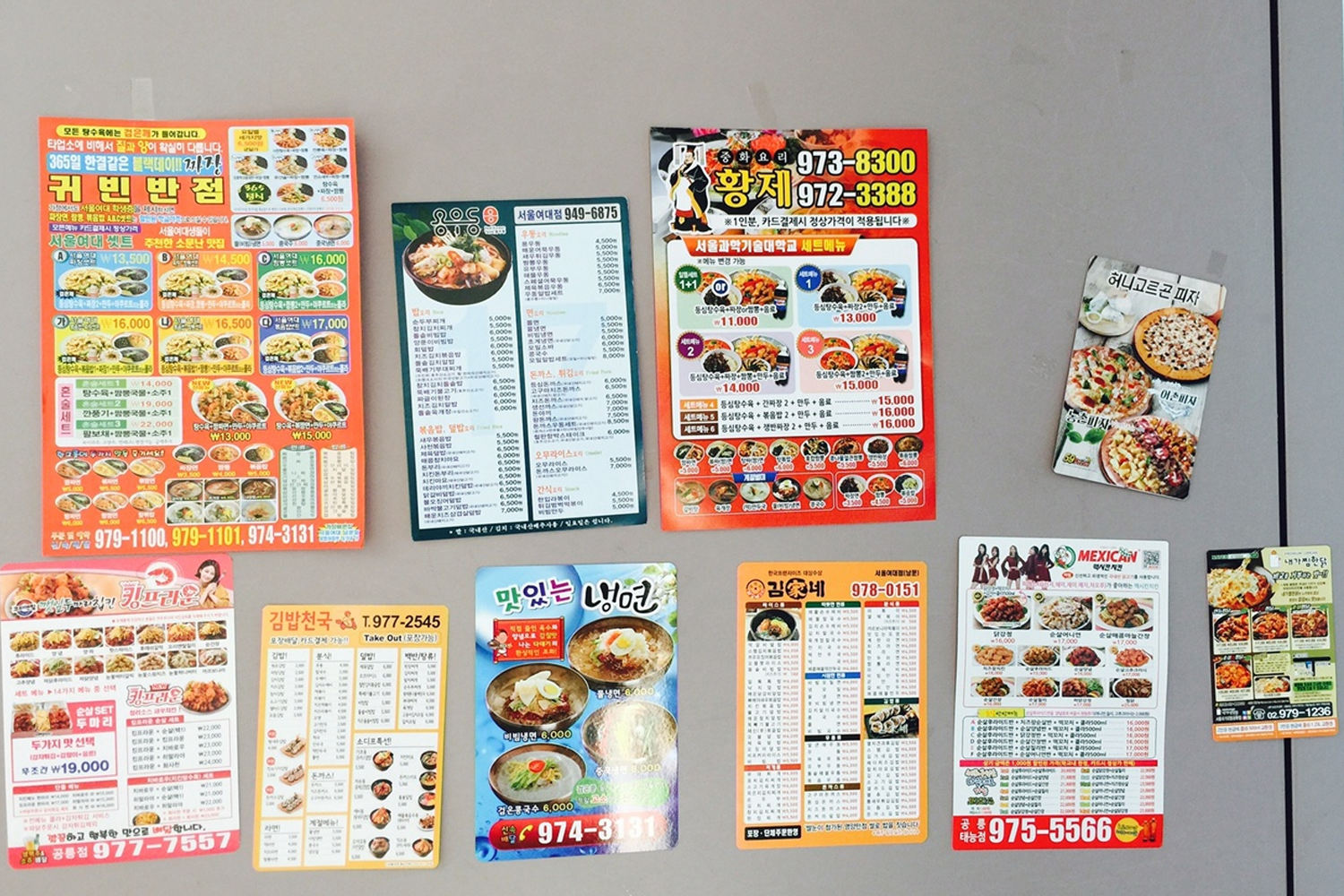 Source: Oh My News
Prior to the launch of big delivery apps such as 'Baedal Minjok Delivery' or 'Yogiyo', there were no other foods other than jjajangmyeon, chicken, and pizza that delivered!
At the time, people made jjajangmyeon delivery orders through phone, not online.
Most Chinese restaurants have delivery services, so Chinese restaurant flyers were posted all over the streets and at entrances of buildings.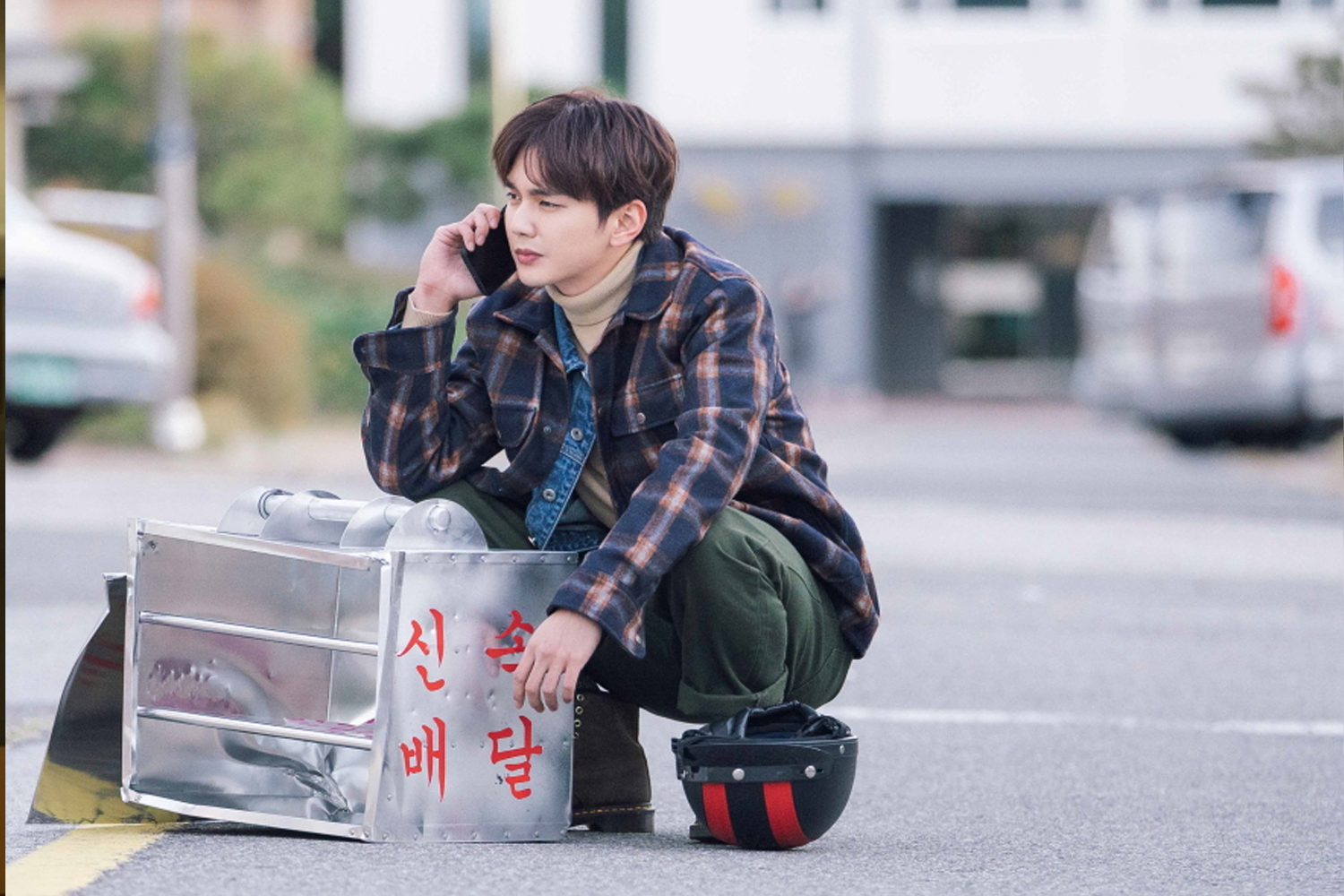 Source: Newsen
When someone sees the flyer, they can call the restaurant number and tell them the address and order. Then, they'll deliver it right away!
The delivery man will deliver it in a big iron bag like the one in the picture. So in Korea, the iron bag is a symbol of jjajangmyeon.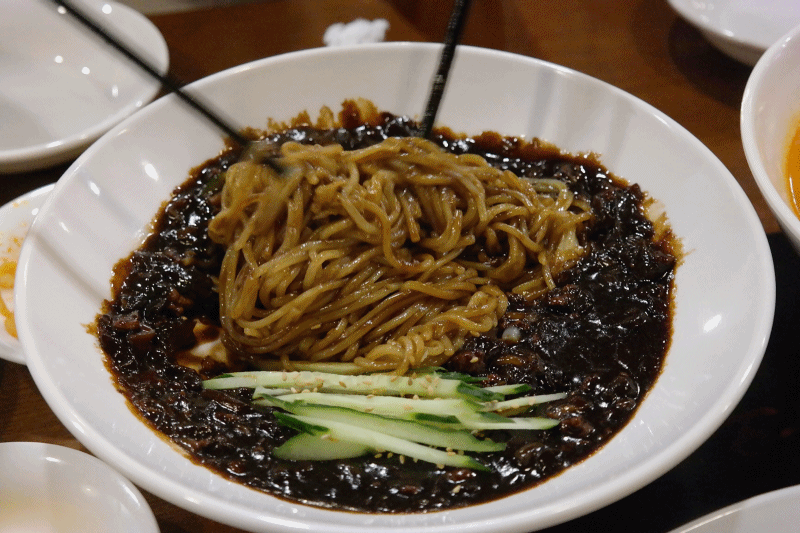 Why is jjajangmyeon so popular? The exact reason is unknown but we can guess that it's because jjajangmyeon fits well with Korean taste buds! Plus, it's a lot cheaper than other foods so you can eat out without burning a hole in your wallet.
Interestingly, in the past, when Korea was a poor country there was a perception that jjajangmyeon was valuable so it was only eaten on special occasions.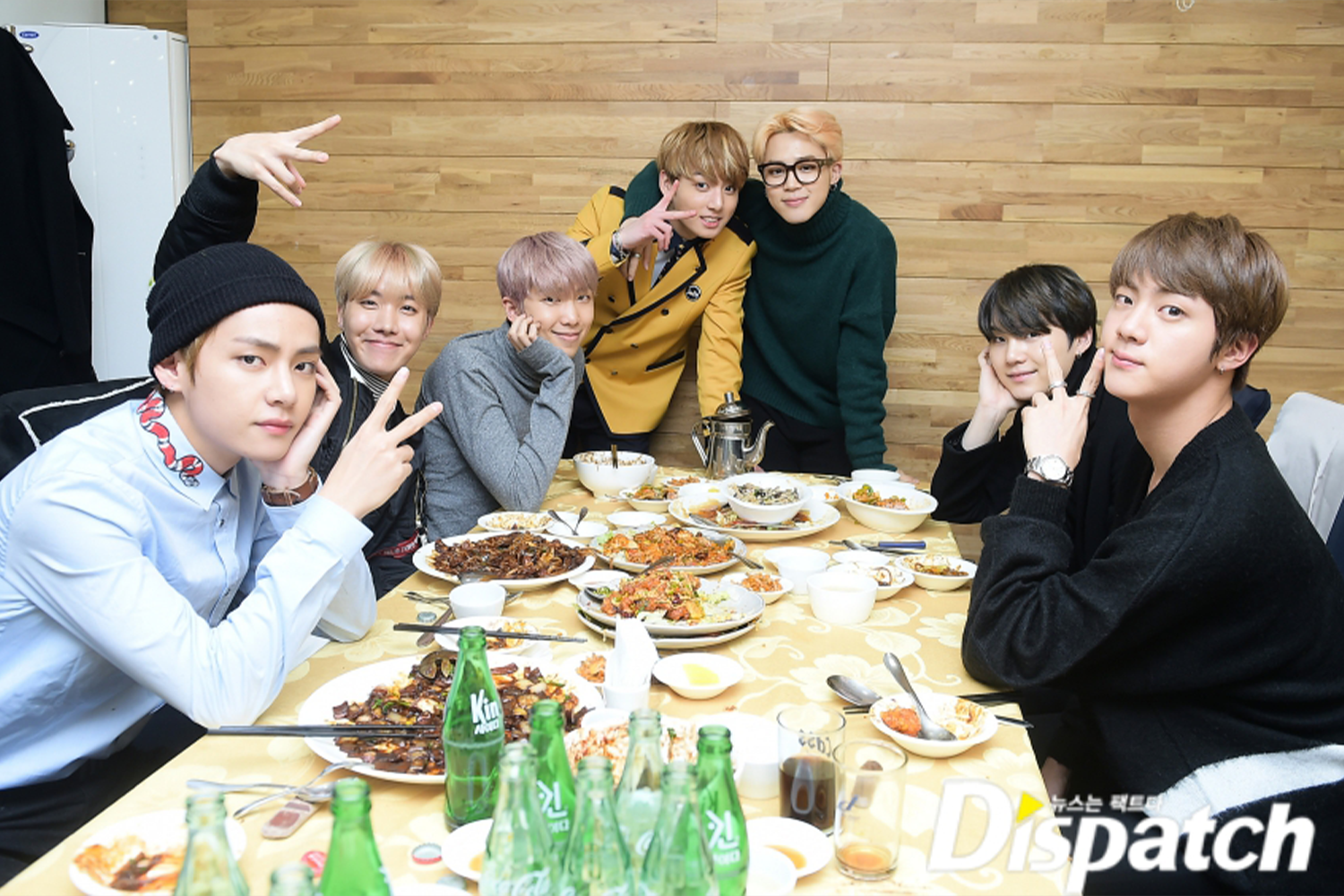 Source: Dispatch
It's typically eaten during middle school, high school graduation ceremonies, and on moving days! BTS members went to a Chinese restaurant to eat jjajangmyeon for Jungkook's high school graduation!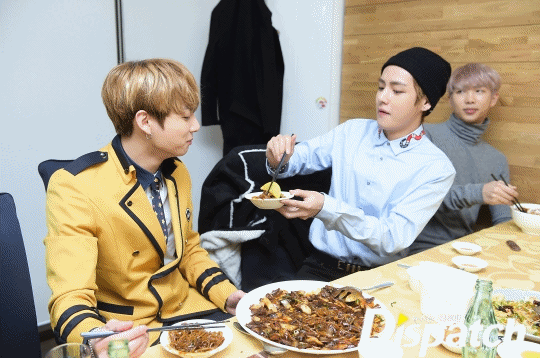 Source: Dispatch
You can tell that jjajangmyeon is widely loved by all Koreans!
So isn't it just the perfect comfort food for singles who didn't get to celebrate Valentines and White Day with a significant other?
---
How To Enjoy Black Day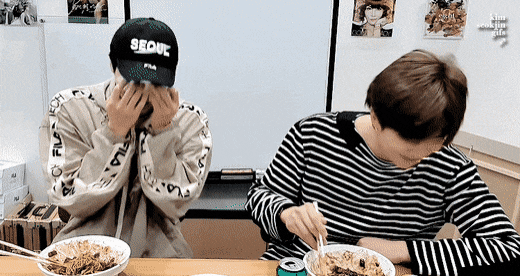 Since it's a day for singles, unlike Valentine's Day or White Day, not a lot of people will be in celebratory moods on Black Day.
Source: Maeil Business
But that doesn't mean that we have to sulk all day!
How to enjoy this day is quite simple! You can just wear black clothes and eat jjajangmyeon or other types of black foods.
You can even call your single friends and have fun together.
When I first became an adult and entered college, I was looking forward to celebrating all the different kinds of anniversaries for couples, but both Valentine's Day and White Day passed by without me even realizing it.
So I remember eating jjajangmyeon with my friends!
The weather in Korea in mid-April is very warm, so it's a really nice time to go on dates.
But since I had no one, my friend and I ordered jjajangmyeon and ate it on a field of grass.
Also, do you see the top I'm wearing? It's a black top with yellow stripes!
The black represents the jjajangmyeon and the yellow represents the radish.
I was quite sad I didn't get to celebrate the other anniversaries, but I had a lot of fun eating jjajangmyeon with my friends on this day!
Source: DIspatch
---
To welcome the month of April, we got to learn about Black Day and jjajangmyeon today! Isn't it a really unusual anniversary?
As I was writing, I became hungry looking at the delicious images of jjajangmyeon!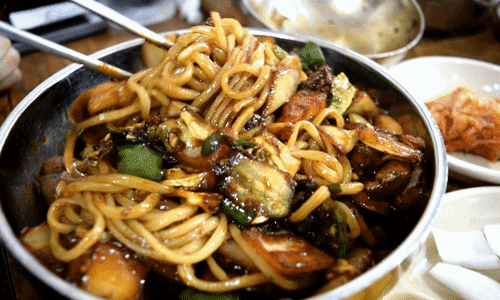 Will you be celebrating Black Day this April 14th?
If you are in Korea, you can use our Jjajangmyeon delivery service! You can enjoy this delicious meal in just a few simple clicks!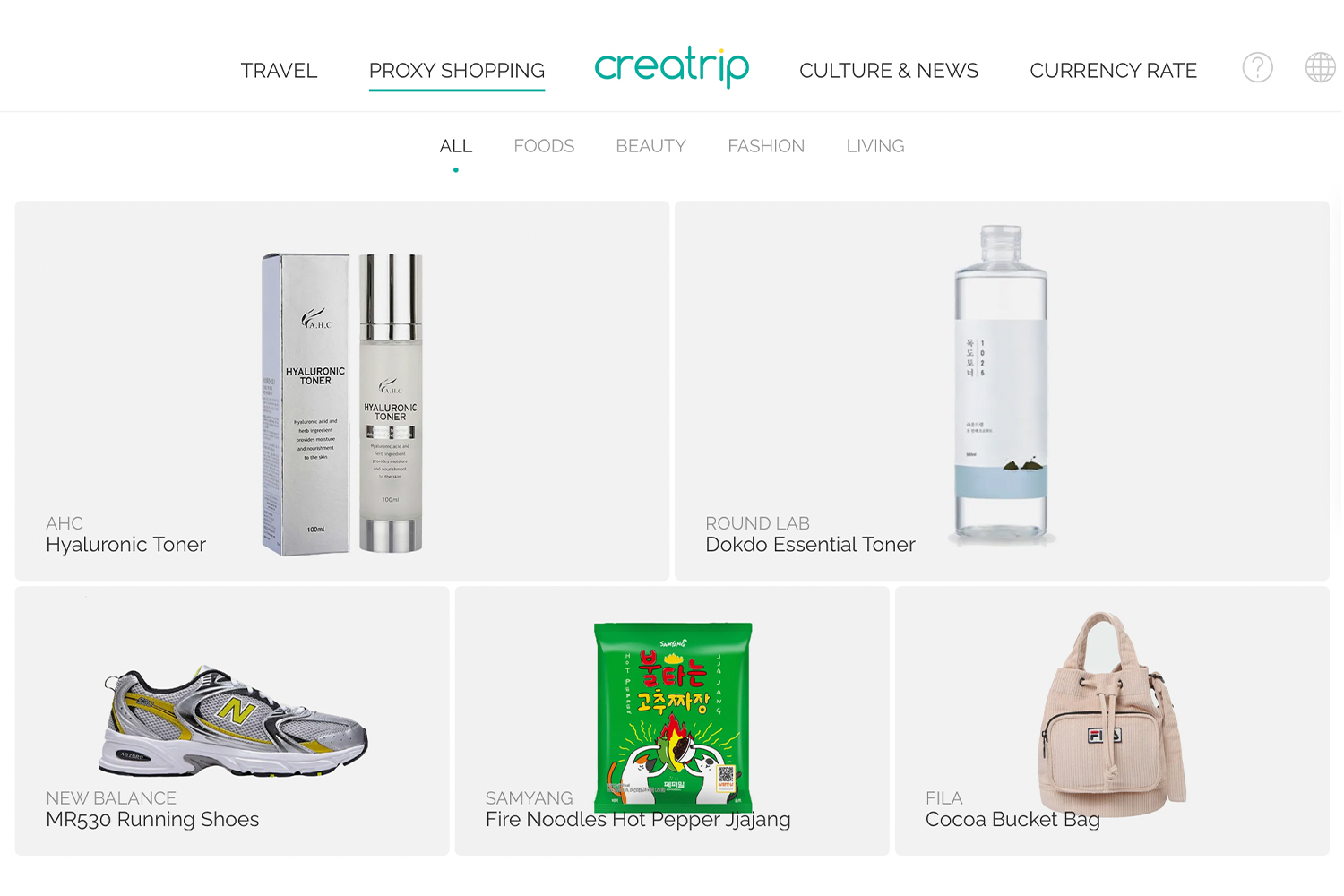 You may also purchase other different types of convenient foods like ramen packages here!
That's it from me today, I'll be back with more fun content for you next time, thank you for reading! 😋
---