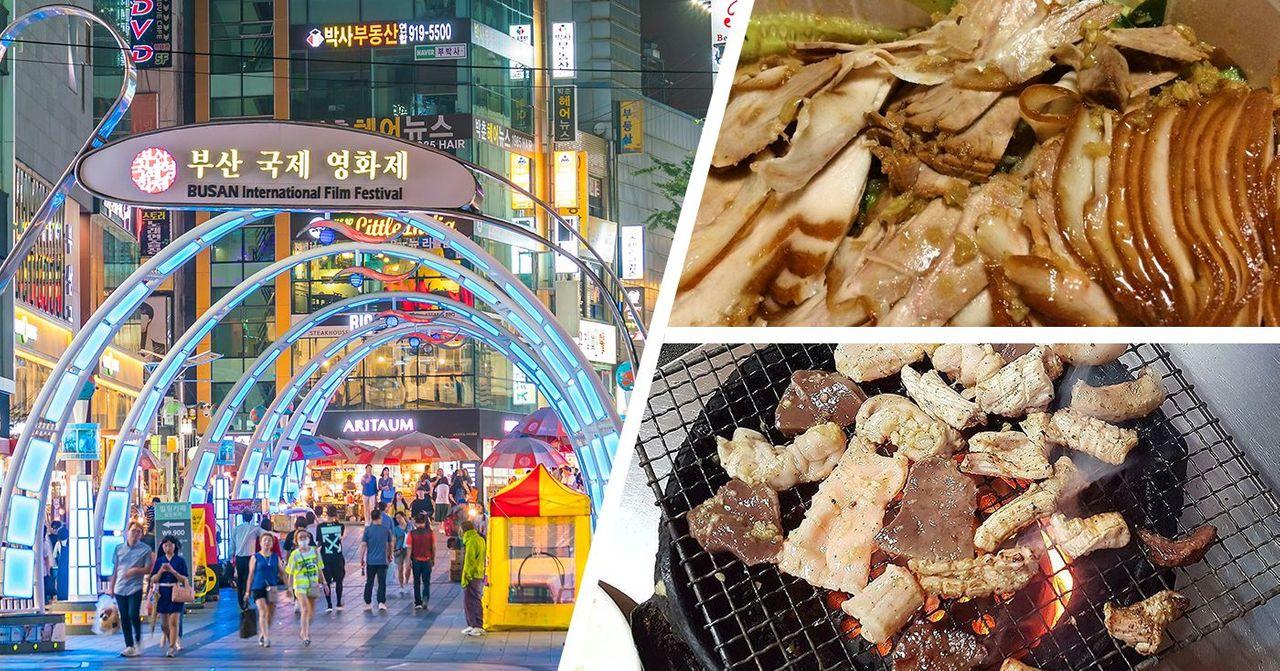 Today, I will introduce you Busan's new trendy place - Nampodong.
Busan is the second largest city in Korea. There are plenty of places and attractions there, and you should not leave out Nampodong.
Creatrip came up with the best one-day trip itinerary of Nampodong just for you!
In this post, you can find the best attractions, restaurants, and cafes in Nampodong. Make your backpack travelling to Busan more interesting and colorful!
Busan Activities|Free Online Reservation
Busan Hanbok

May Wedding Dress Cafe

GIF Photo Store (Moving photo store)

Reservation



Reservation



Reservation



Free Online reservation, On-site Payment Available
Busan Tour|Nampodong Restaurant:1. Wonjo Busan Jokbal
Address:부산광역시 중구 광복로 17-1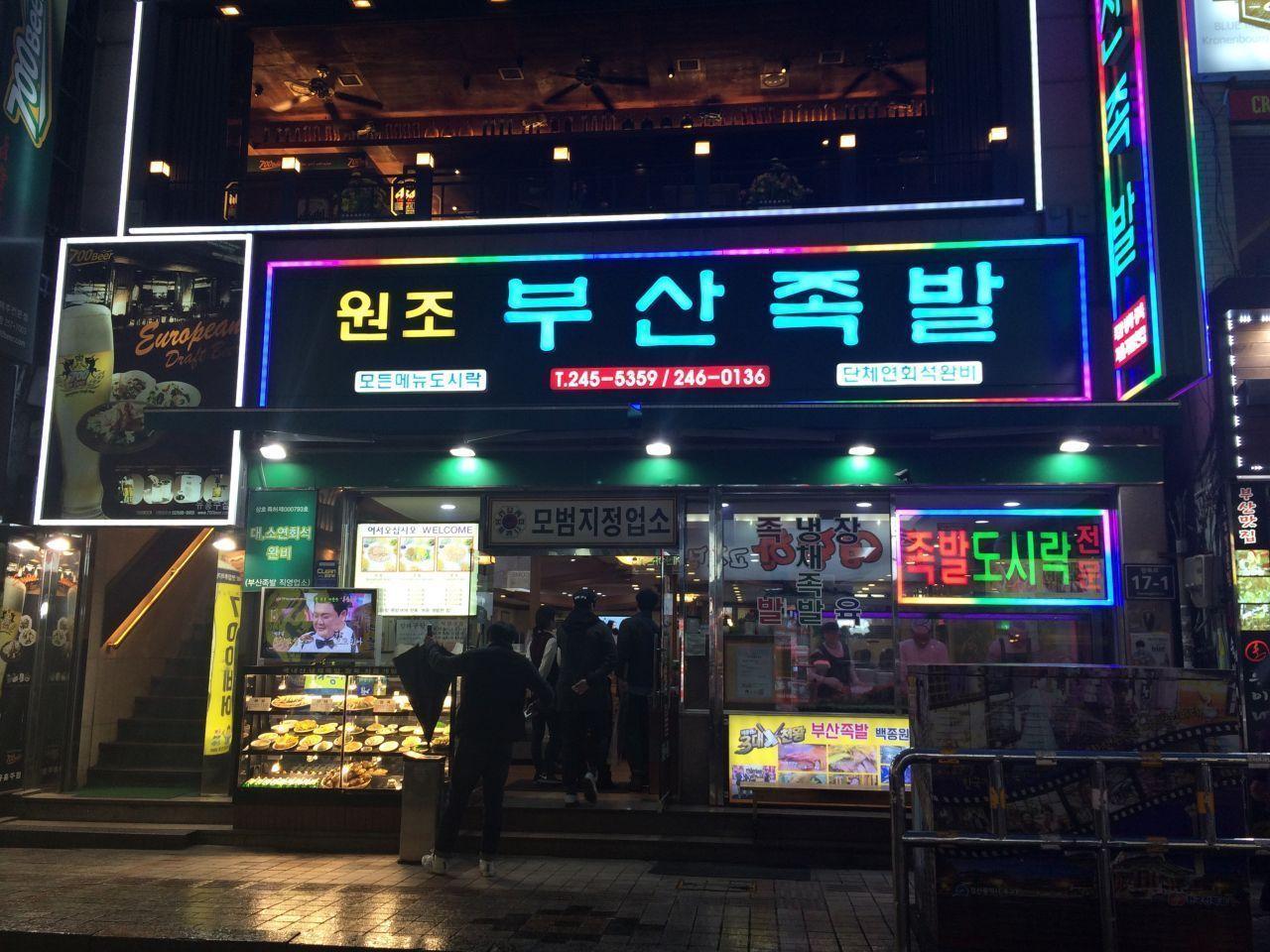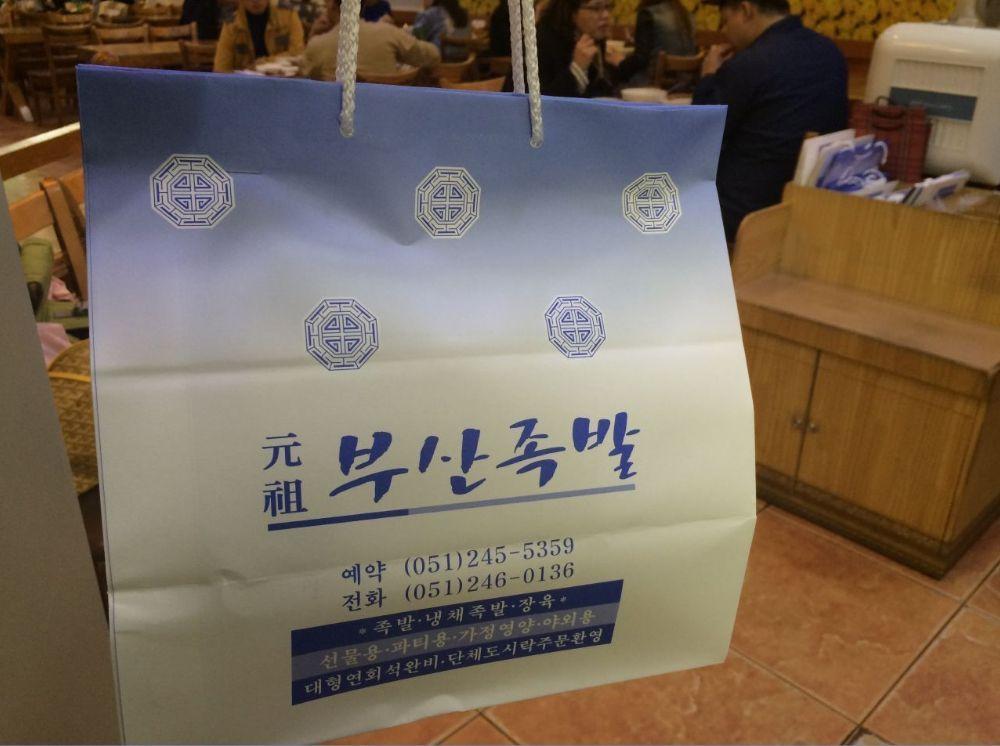 Busan's soul food would definitely be the pig's feet (Jokbal). This Nampodong restaurant " Wonjo Busan Jokbal" may not seem so different from other stores when you look from the outside. However, this shop has been keeping its place for many years.
Many people would eat Jokbal when it's cooled down (this dish is called Nangchae JokbaL). Wonjo Jokbal mix the cooled down Jokbal with the special sweet and sours sauce, and you can taste the Jokbal in a more refreshing way!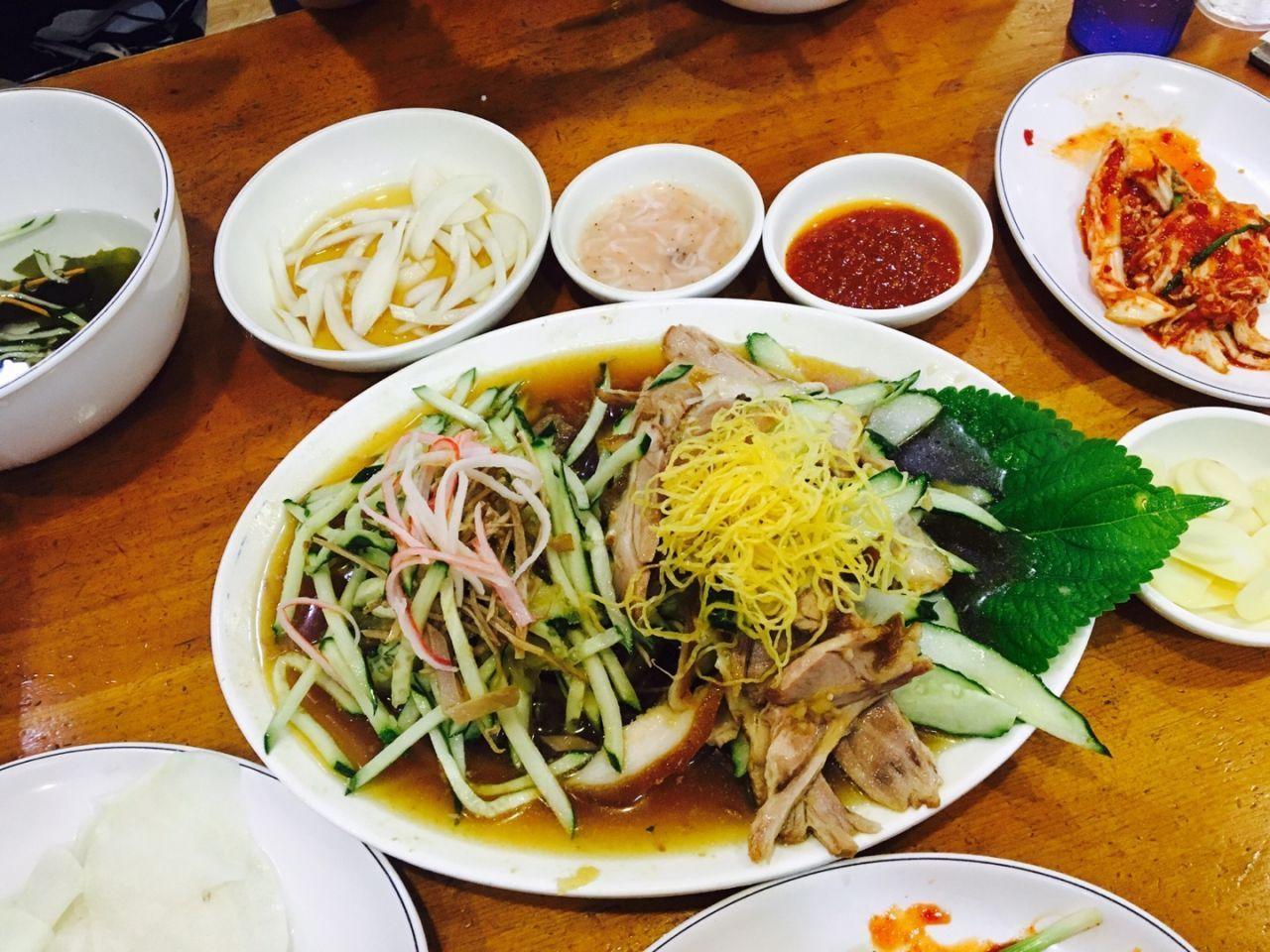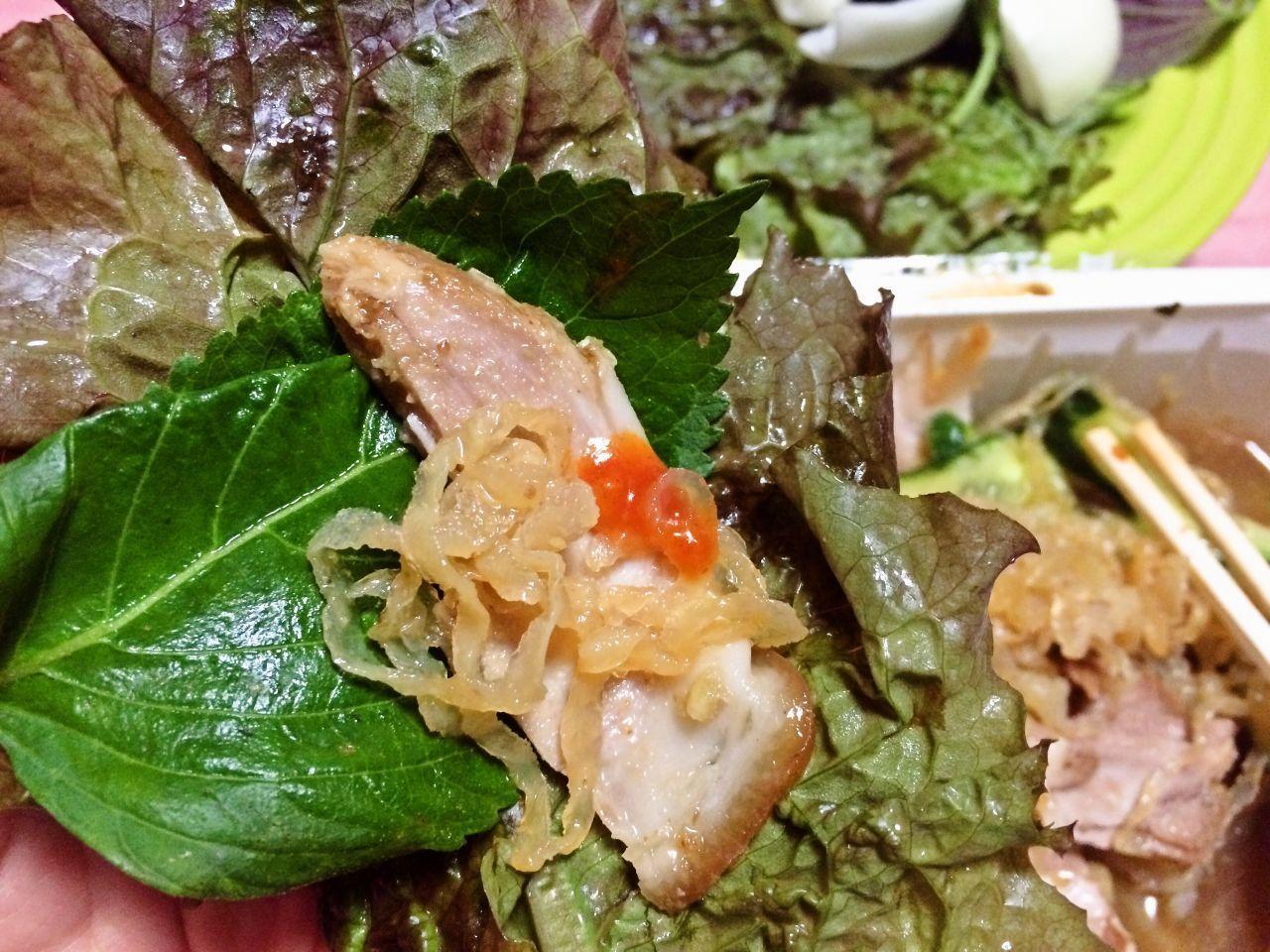 Busan Bupyeong Market is well known for its Jokbal. Every weekend, many Busan locals rush into the Jokbal alley to eat Jokbal and have a drink with family and friends. Wonjo Jokbal is located on the Jokbal alley of Bupyeong Market. If you have a chance to visit Nampodong, make sure you taste the famous Nangchae Jokbal. Depending on the package, Jokbal price ranges from 30,000 won to 50,000 won.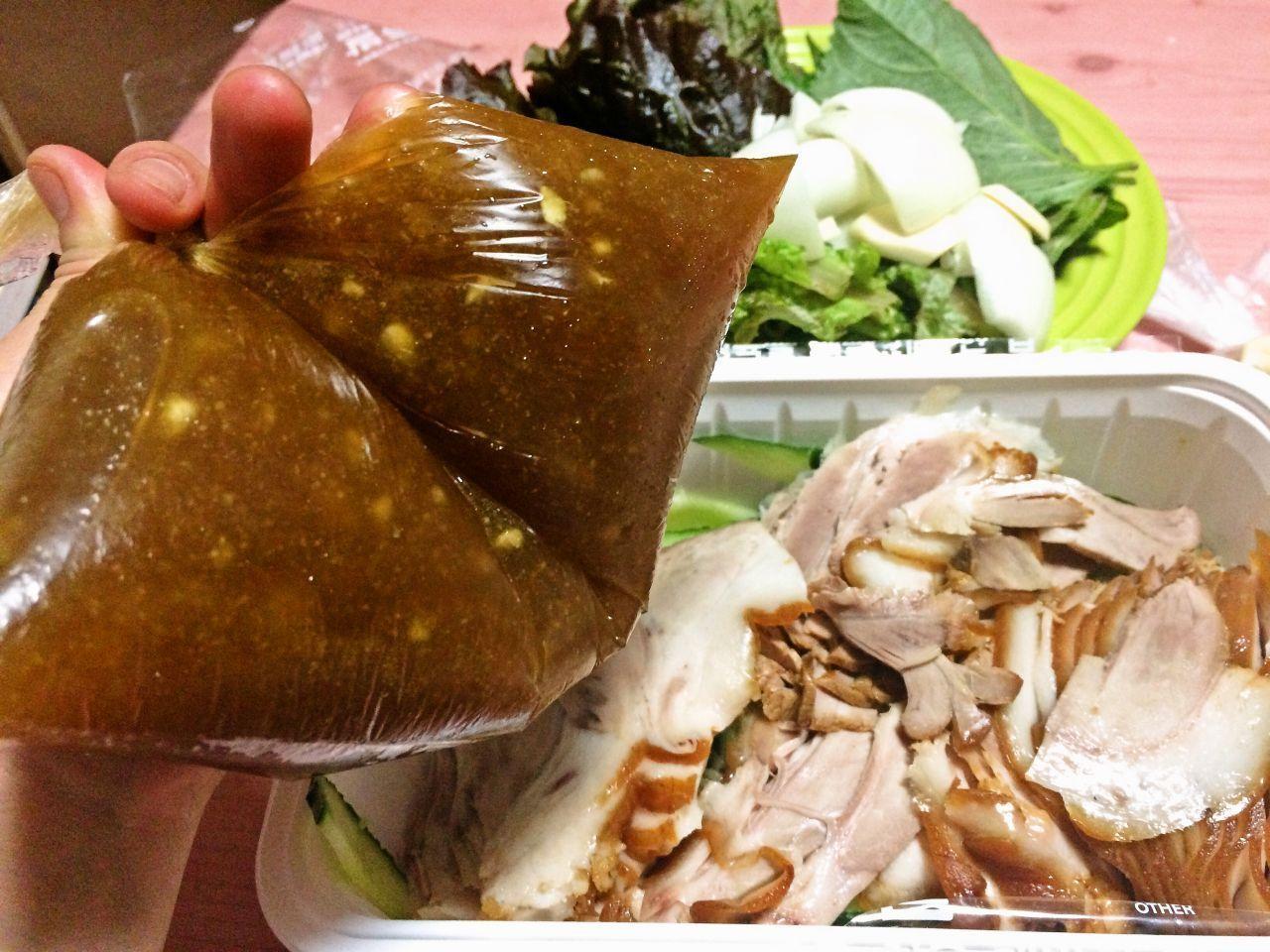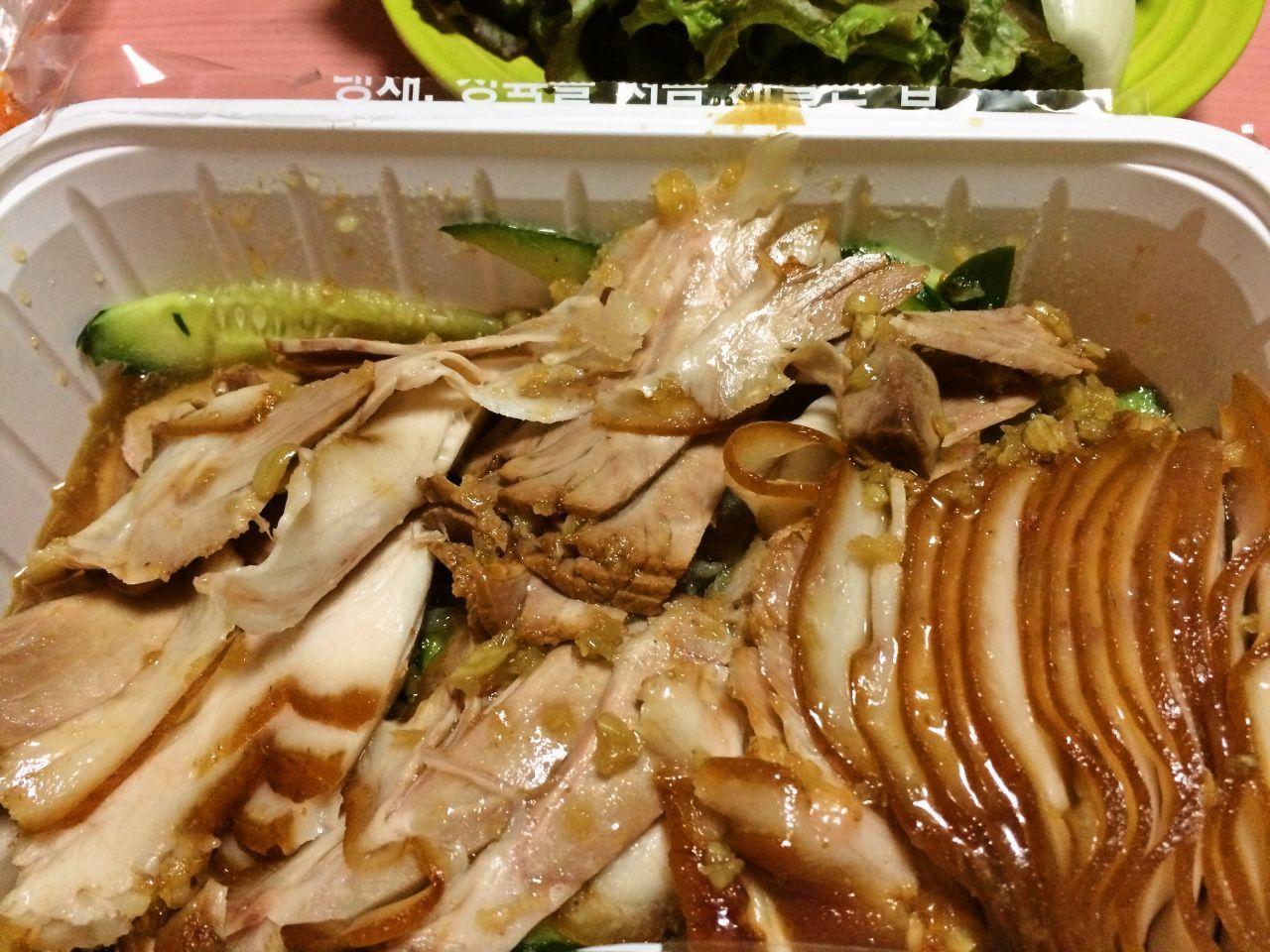 @More on Busan |Nampodong Restaurant: For more information on Wonjo Jokbal Busan, please click here.
Busan Tour|Nampodong Restaurant:

2. Dolphin Soon Tofu
Address:부산 중구 중구로40번길 17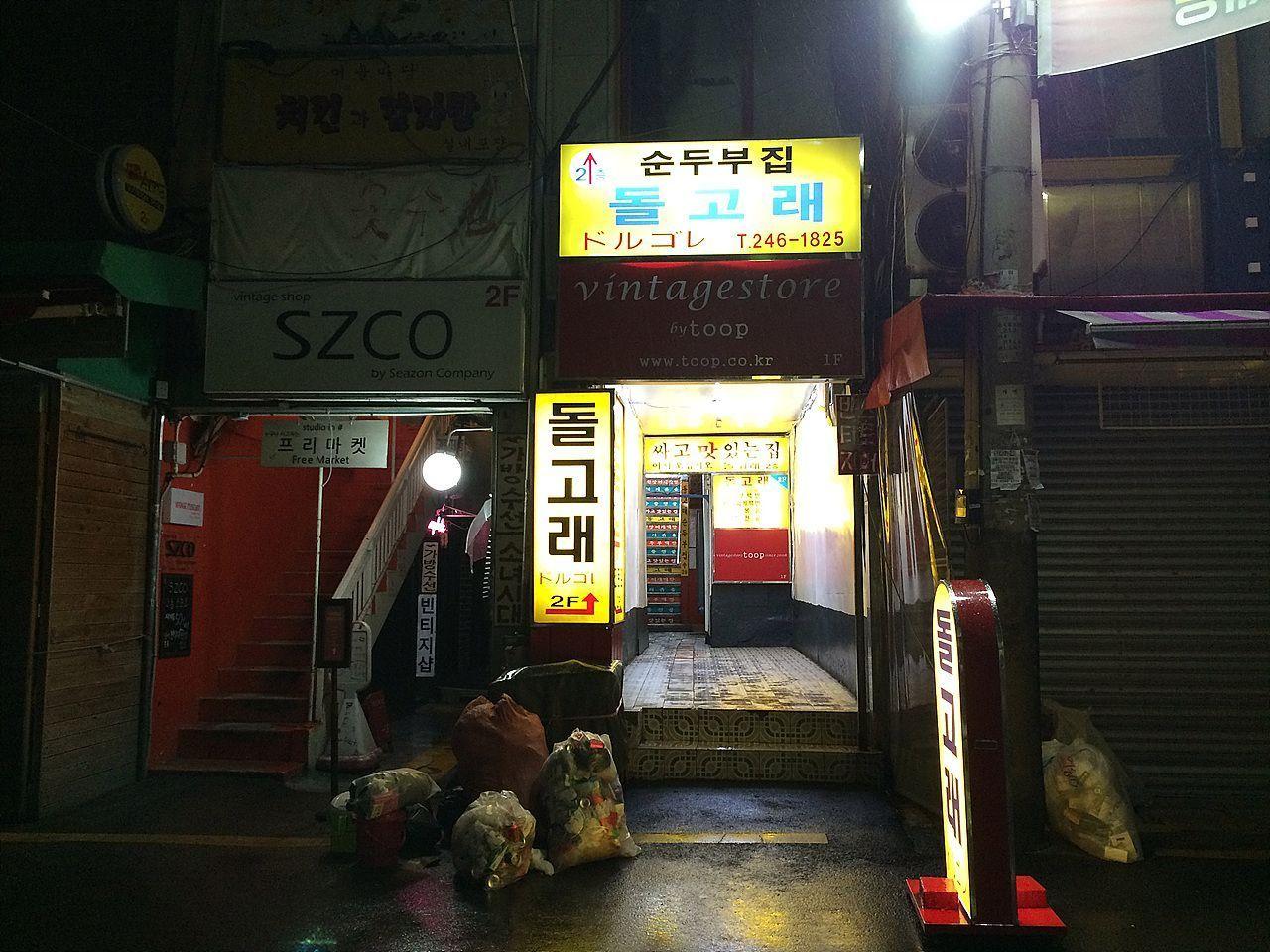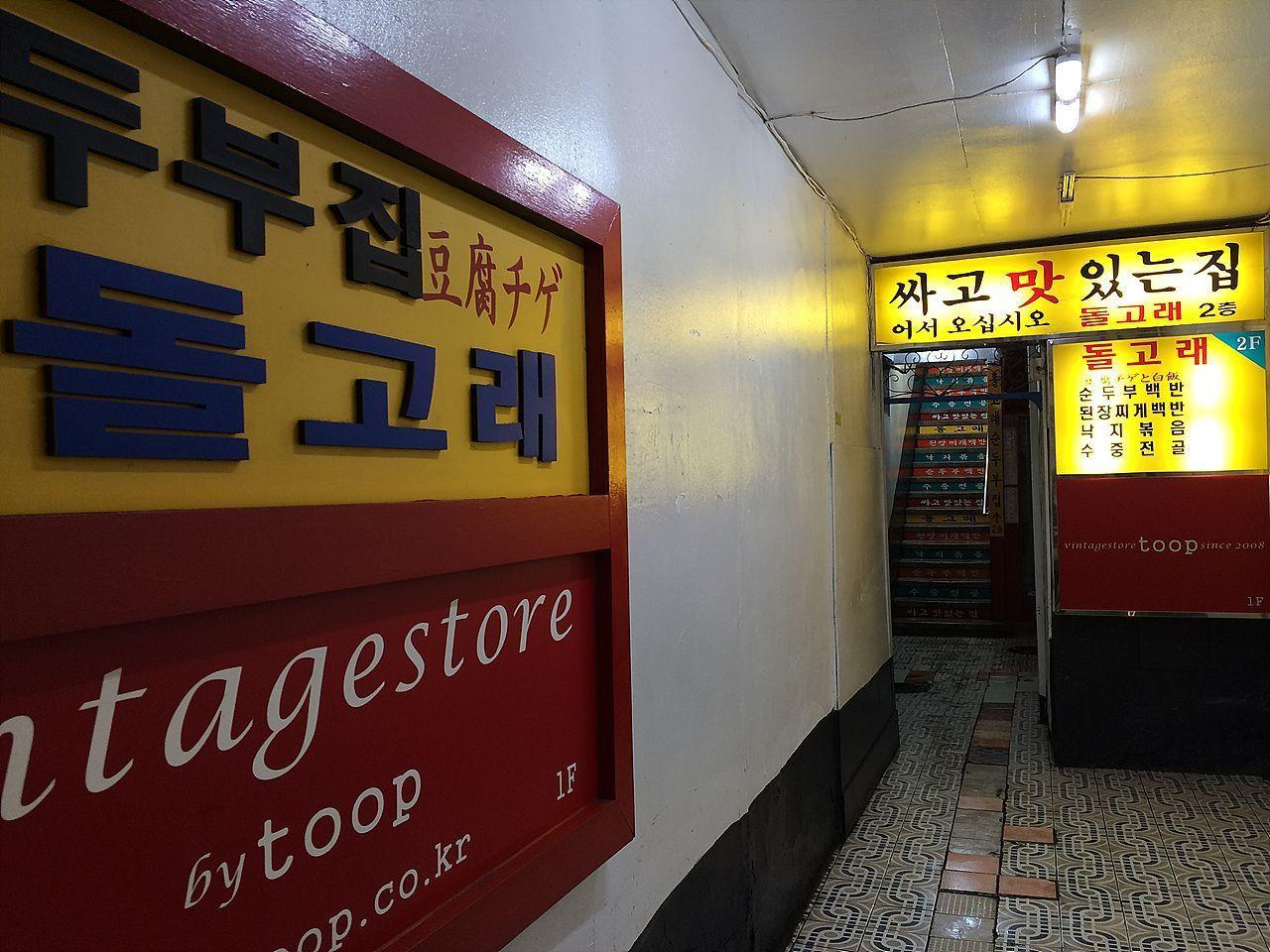 The Michelin Guide serves as an important indicator of the gourmet restaurants across the world. In South Korea, there is a similar journal called "Blue Ribbon Survey", which is a Korean version of the Michelin Guide.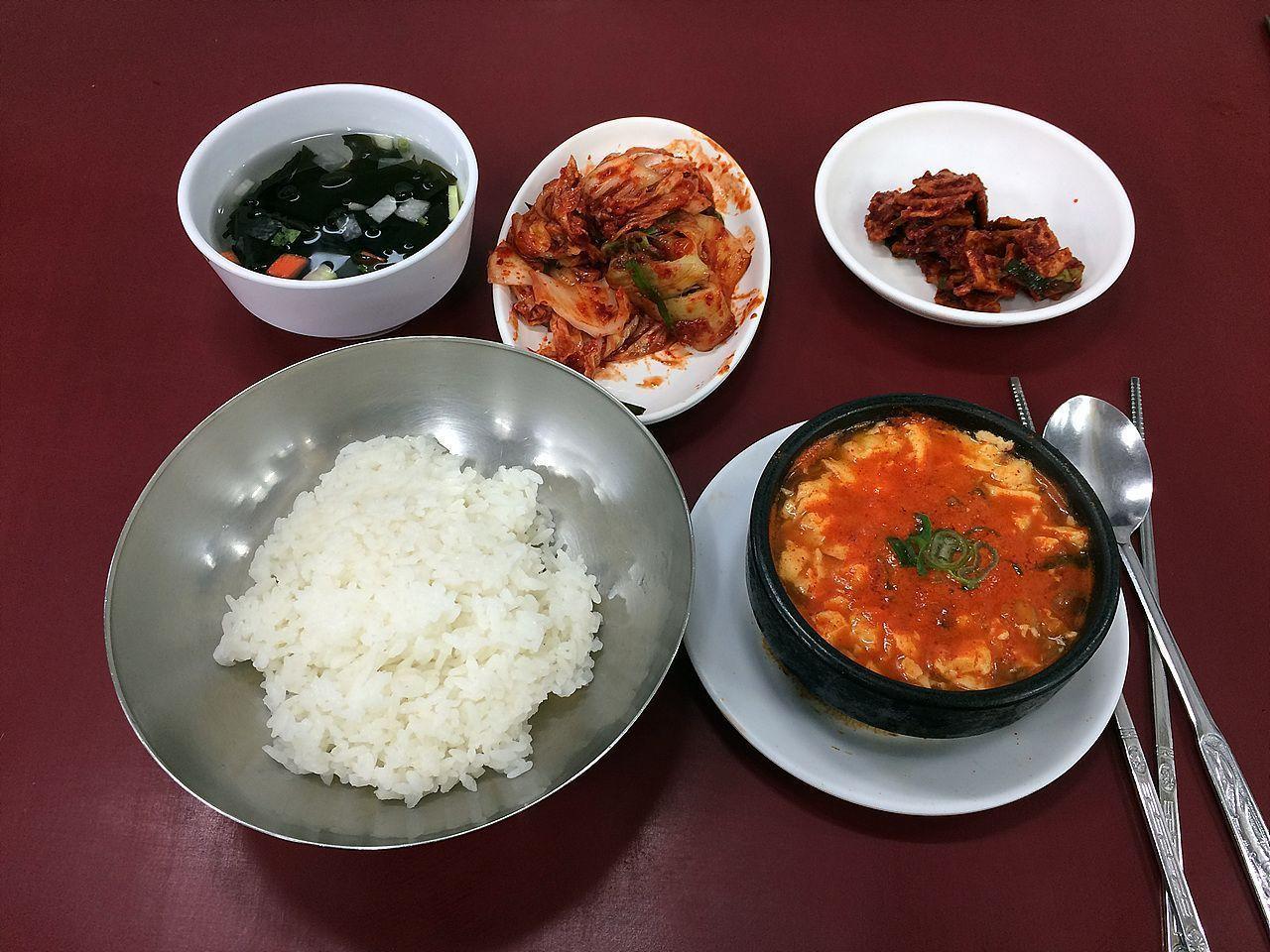 The Dolphin Tofu Pot in Nampodong is an old restaurant. This restaurant was introduced in major tour guides. Soonduboo jjigae is spicy soon tofu (soft tofu) soup. The soon tofu jjigae attracts many people, especially in winter.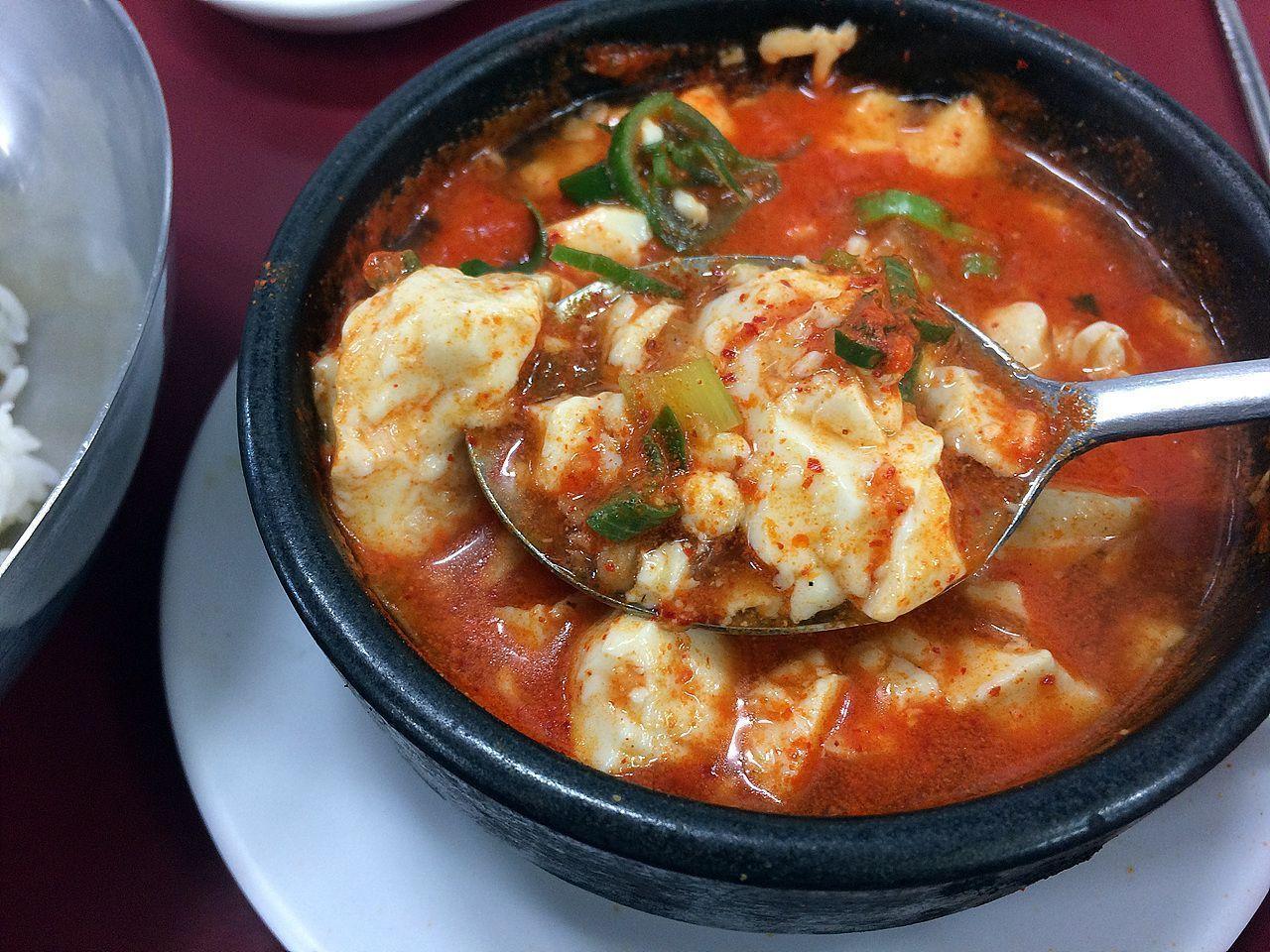 But to remind you, Dolphin tofu pot is a bit spicy compared to other restaurants. The price is also highly affordable. The home-cooked tofu meal is only 5,000 won, while the miso soup meal is 5,000 won.
If you want to taste soft tofu in Nampodong, come to Dolphin Restaurant.
@More Nampodong Restaurant: Information on Dolphin Tofu Pot, please click here.
Busan Tour|Nampodong Restaurant:

3. 18 Wandangjip
Address:부산 중구 비프광장로 31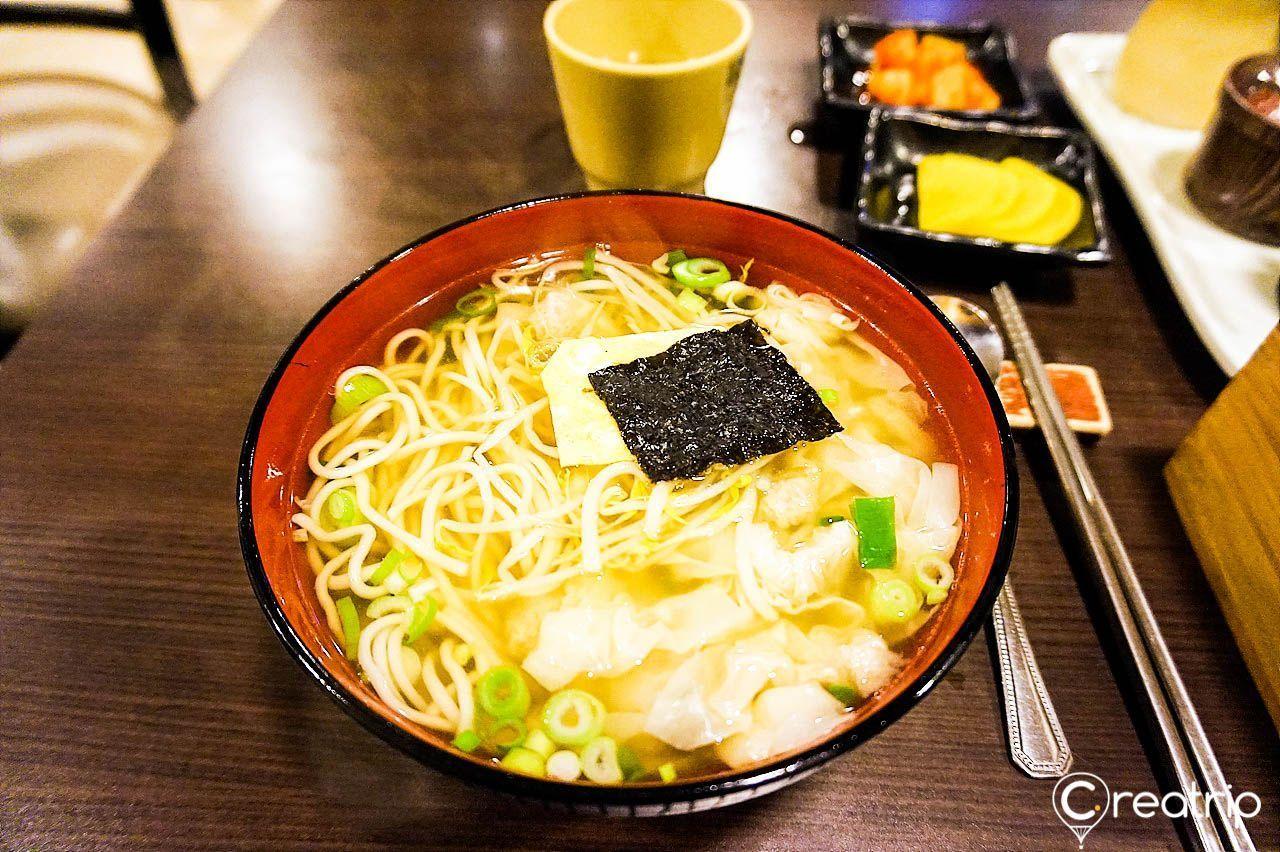 If you don't want to eat traditional Korean food, you can try this restaurant. Locals simply love this restaurant. No. 18 has warm noodle soup.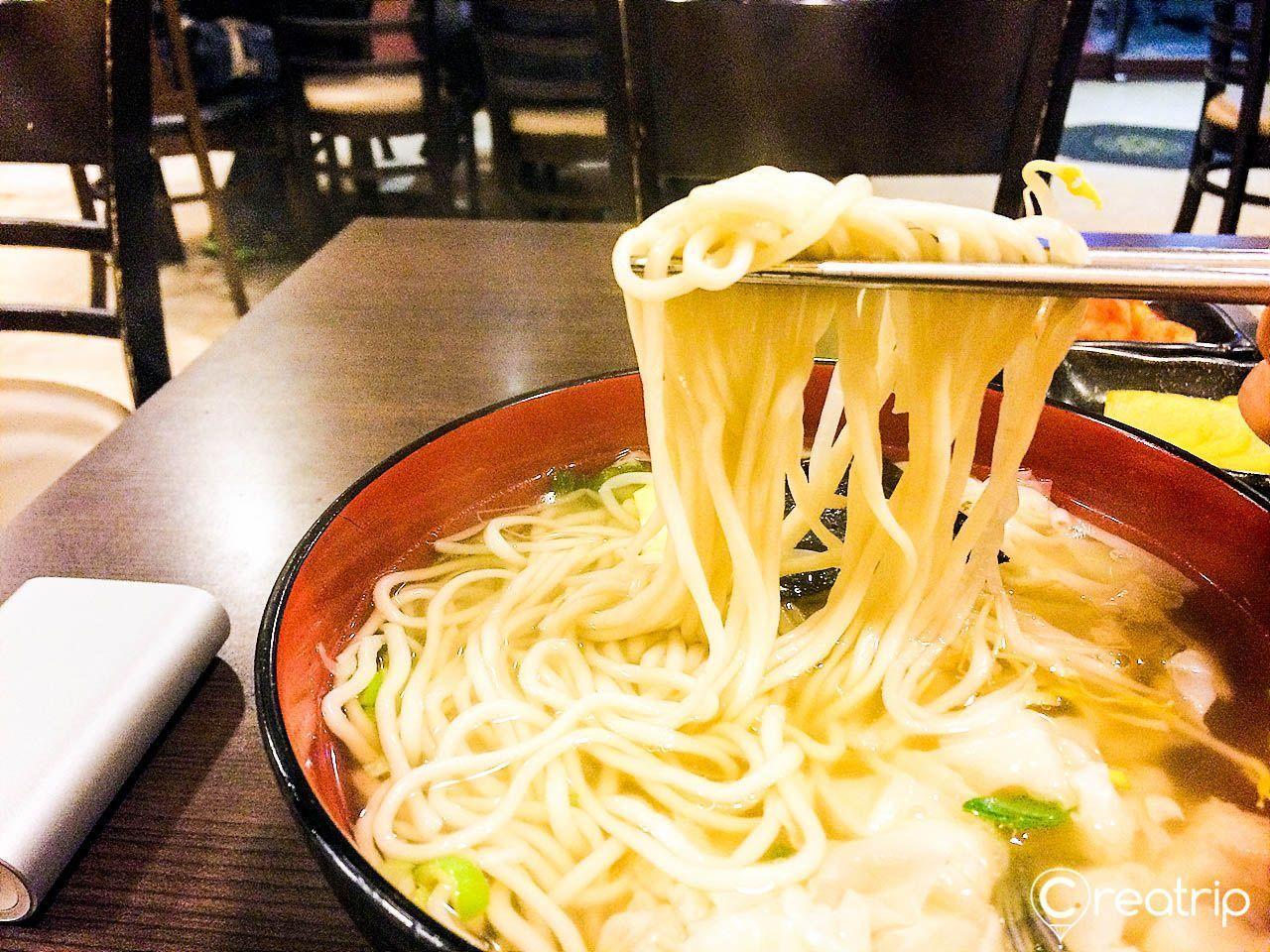 No. 18 Wandangjip is local people's favorite restaurant.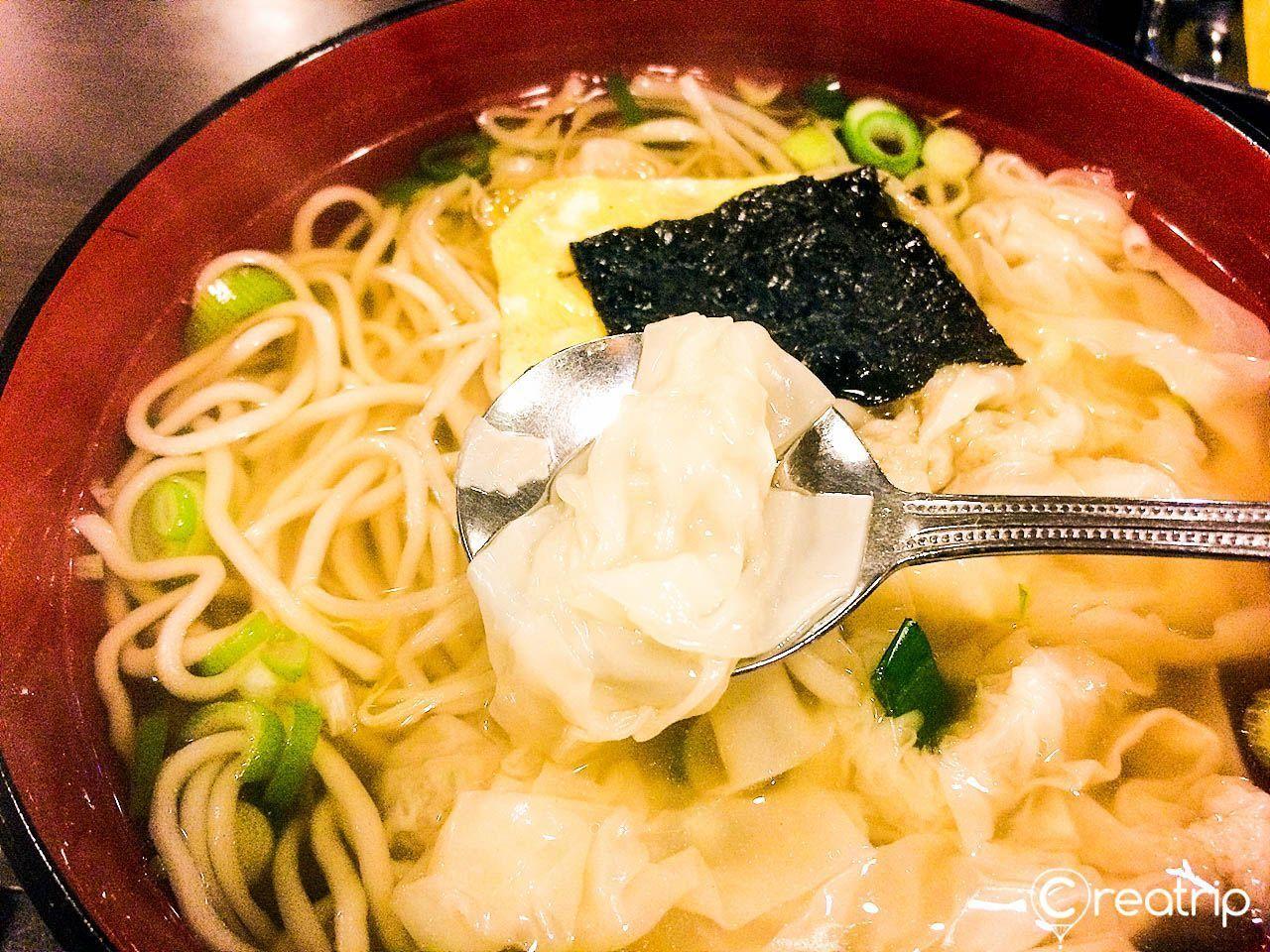 Generally speaking, the noodle soup from Chinese restaurants are a bit oily. Nampodong No. 18 has thinner noodles with knuckle-sized flour flaps. Taste this tasty soup. If you are curious about wandang noodles, I recommend everyone to try it here.
@More on Wandang Noodles: Information about NO.18 restaurant, please click here.
Address:부산 중구 부평동1가 46-2 2F
Hours: 12:00-23:00
Last Order: 22:00
Member Benefit: Creatrip members get free soybean stew (doenjang jjigae · 된장찌개) or 1 canned drink per every two persons!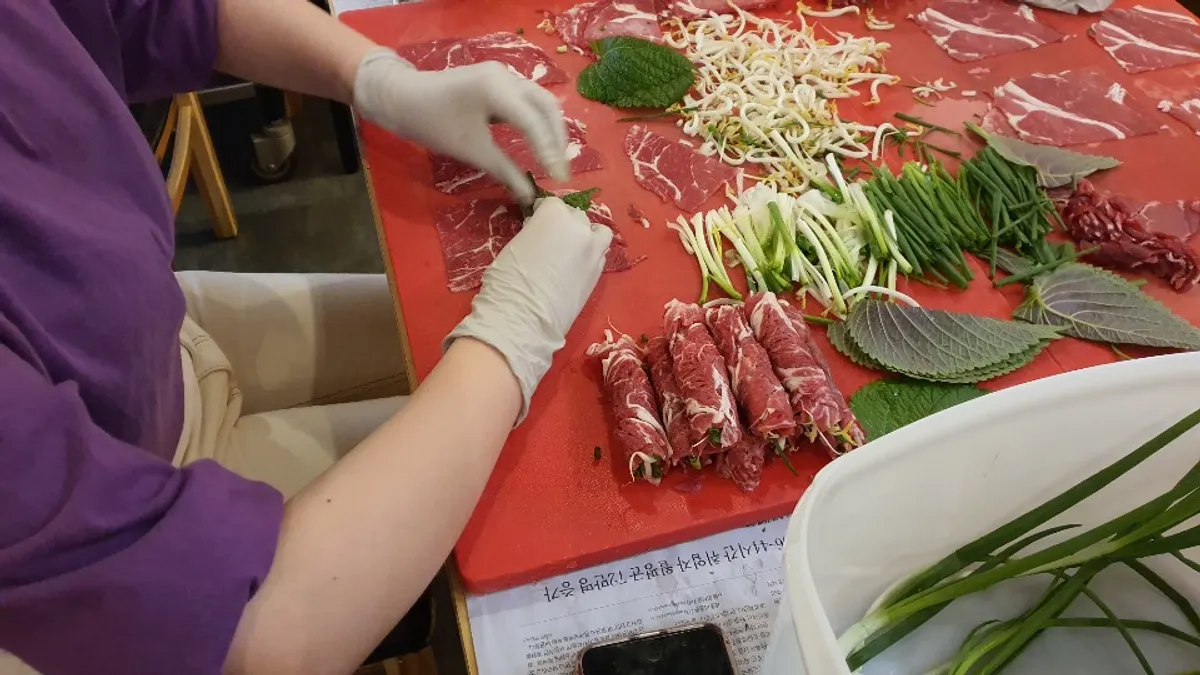 Their meat rolls are handmade fresh every day with perilla leaves and green onions inside. A healthy bite with an abundance of flavours!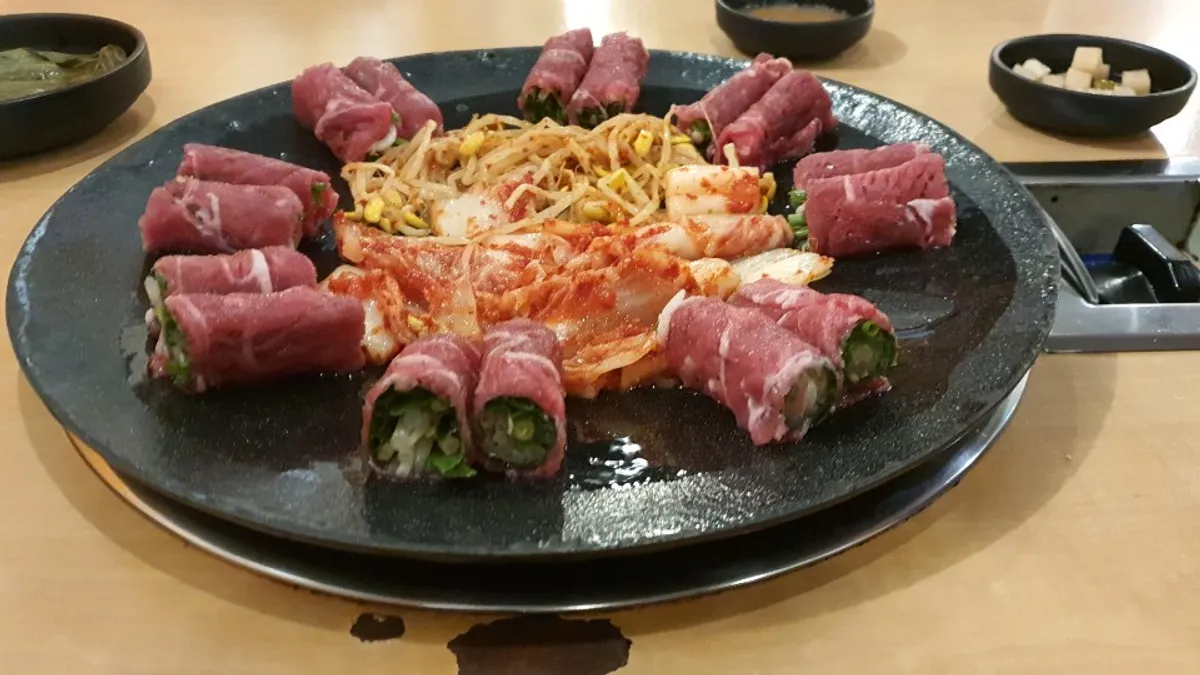 Look at how aesthetically the meat rolls, kimchi and bean sprouts are placed on the grill. Don't forget to try the meat pancake (yookjeon · 육전) too!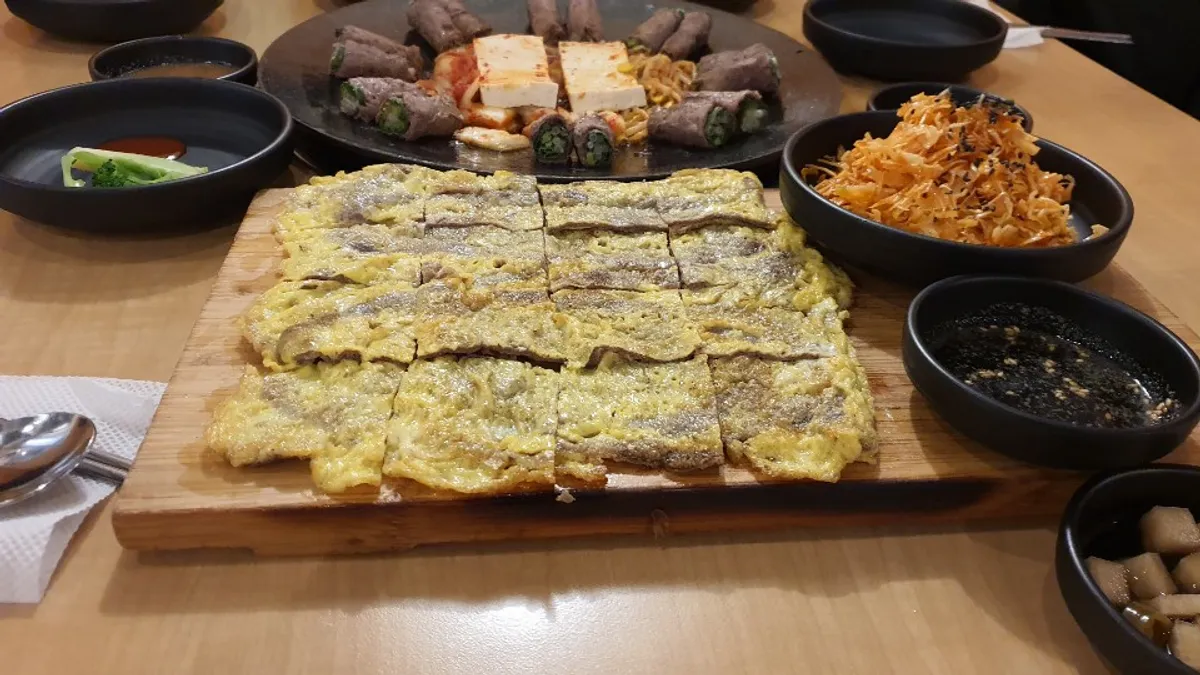 Click here for more information!
Busan Tour|Nampodong Restaurant:5

. Halmae Sashimi Noodles
Address:부산 중구 남포길 25-3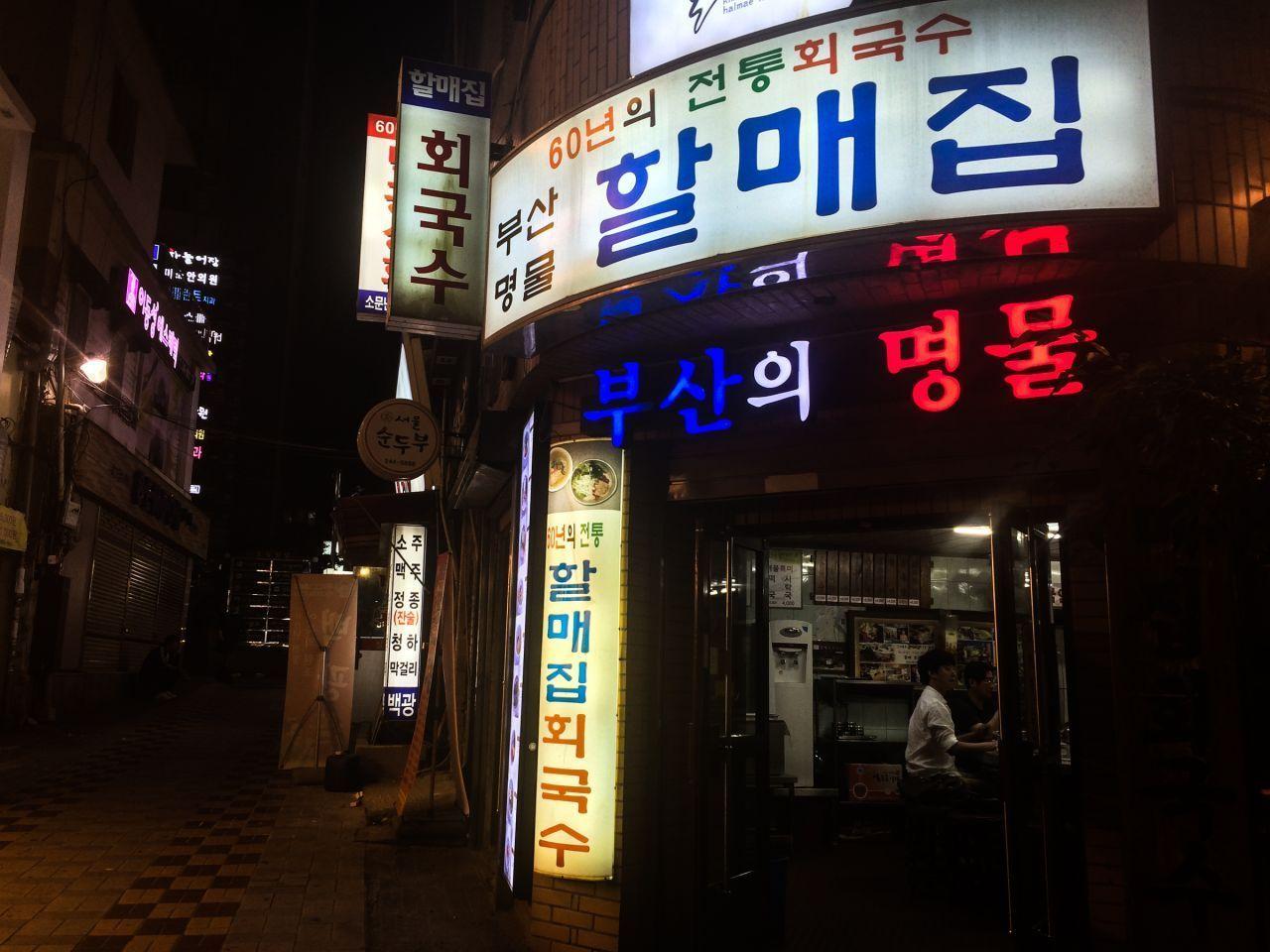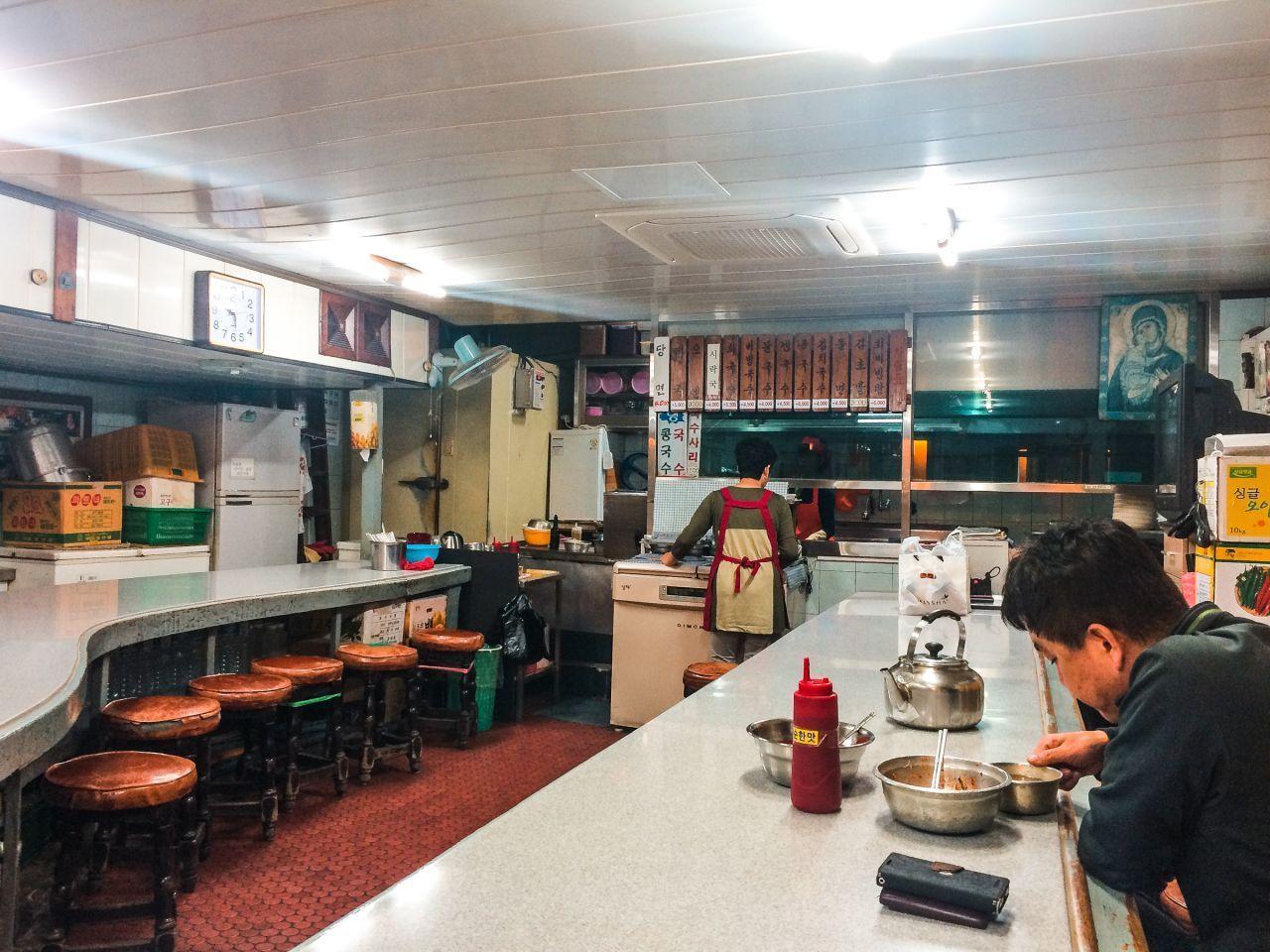 During Korean War (the 1950s), this restaurant started in Yeongdong. This restaurant became famous after developing the Spicy Squid and noodles.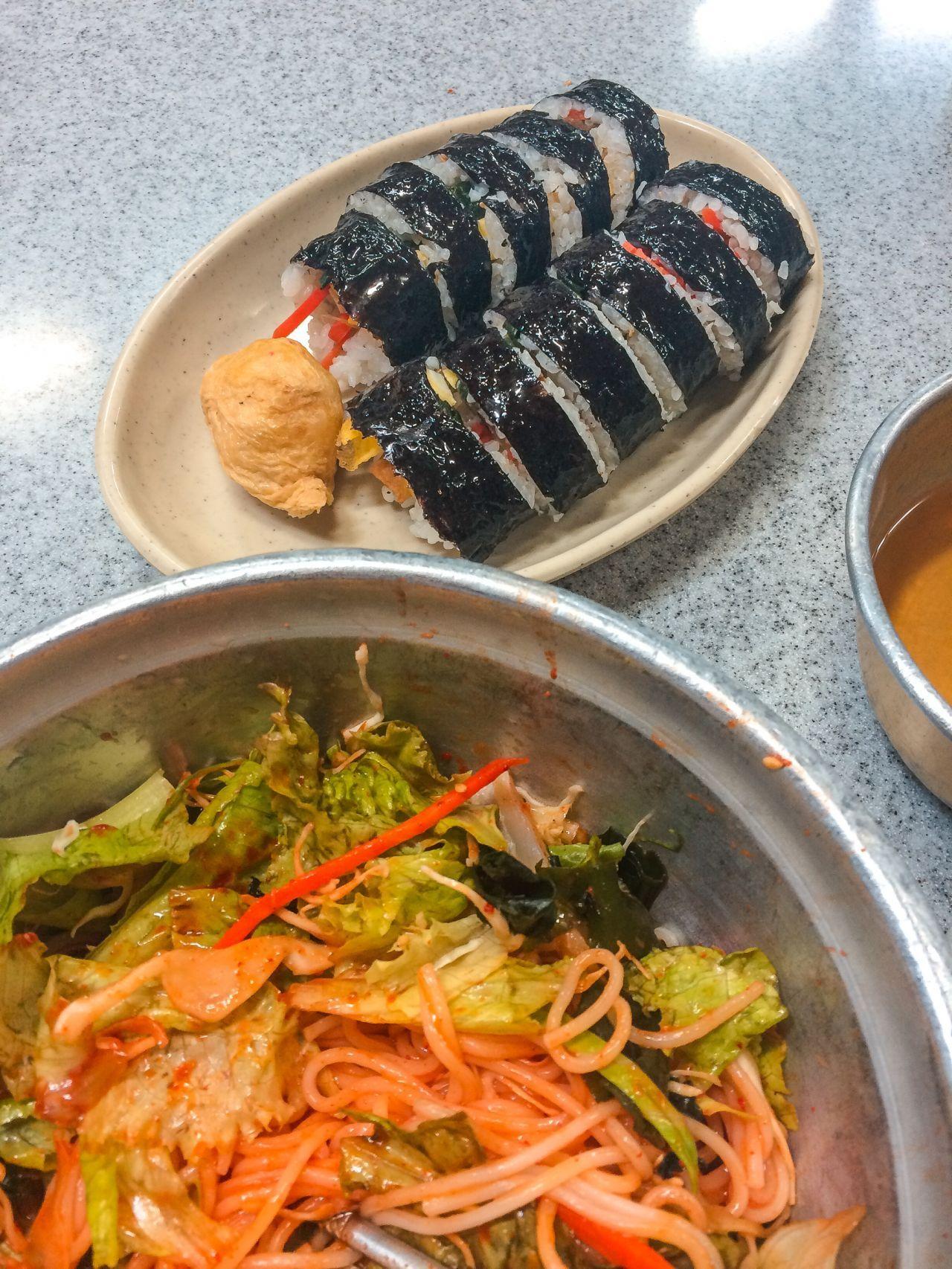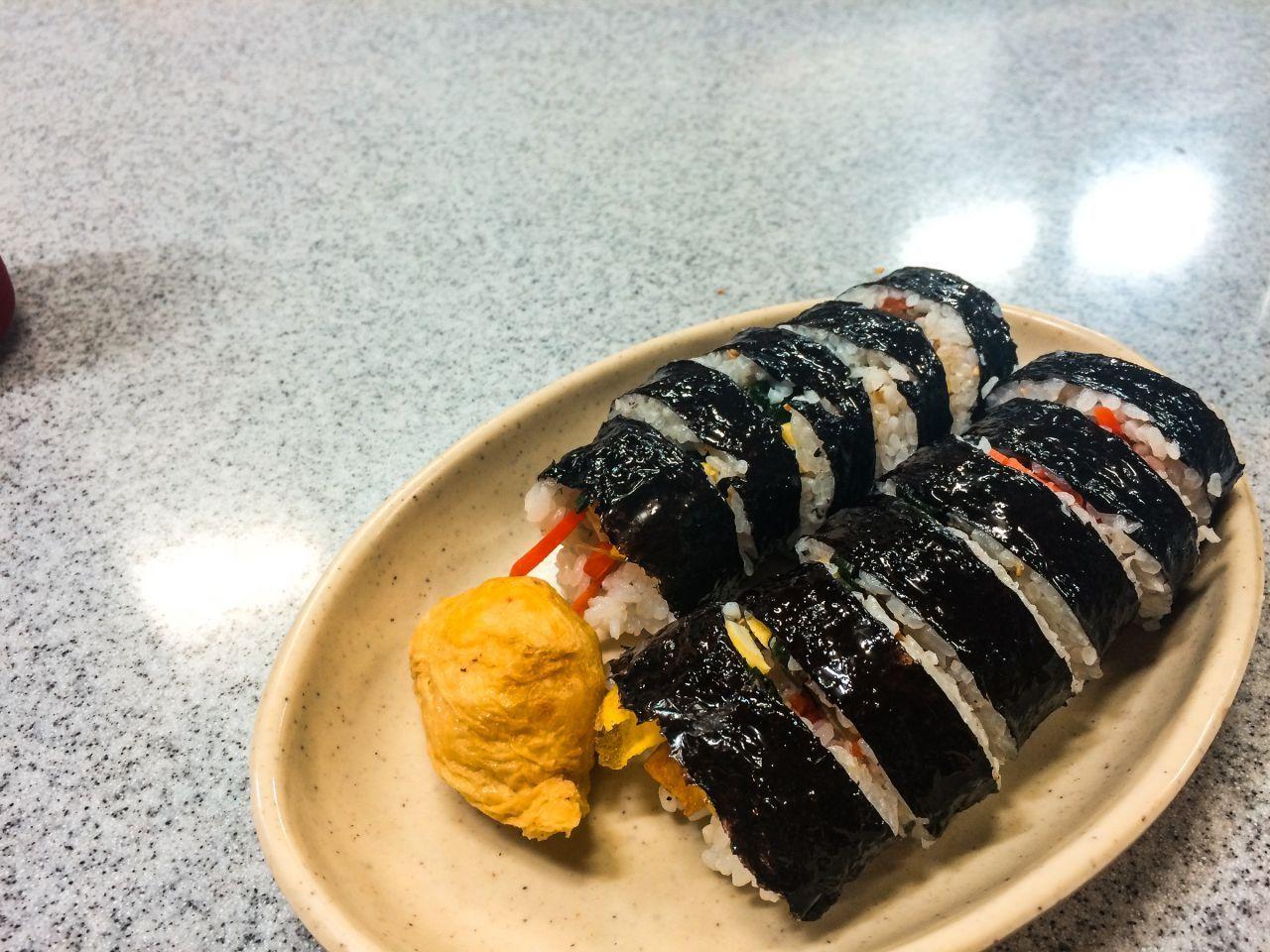 Grandma's sashimi noodles are served in a tin bowl. The ambiance of the restaurant is like an old night club. You can find a long table and a Bar table. When you come to this restaurant, you will see many bowls and kettles made of iron. Surely, this is not a fancy restaurant.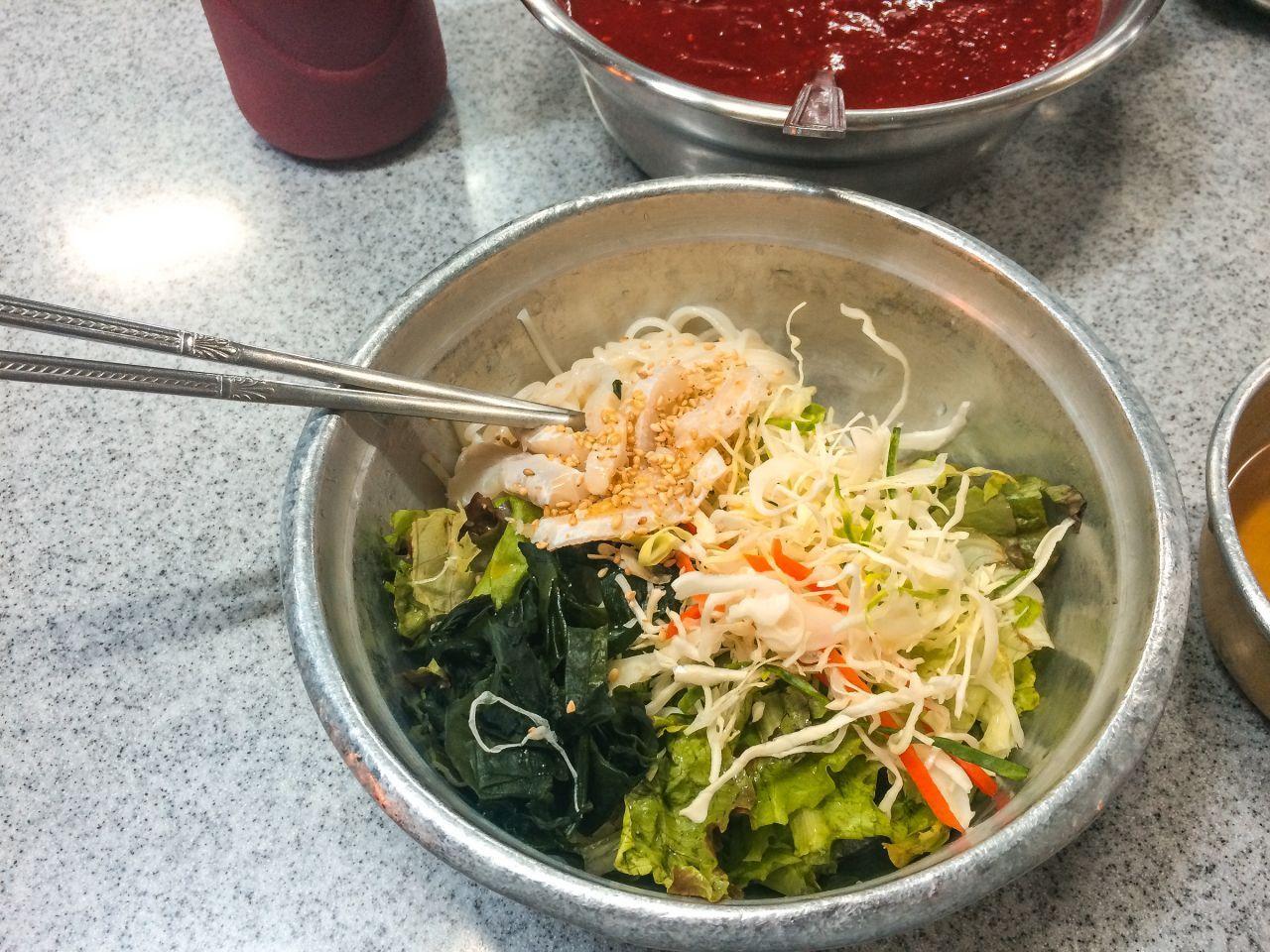 However, the spicy noodles with squid is super tasty! If you order sashimi, add a bit of spicy Gochujang sauce and mix everything. The menus in the store are diversified, and there are also rice dishes you can order as a side dish. We recommend this Nanpodong restaurant if you want to experience the locals' mom-and-pop-style restaurant.
@More on Nampodong restaurants: To read more information about Grandma's sashimi, Please click here.
Busan Tour|Nampodong Restaurant:6

. Baekhwa Gopchang
Address:부산 중구 자갈치로23번길 6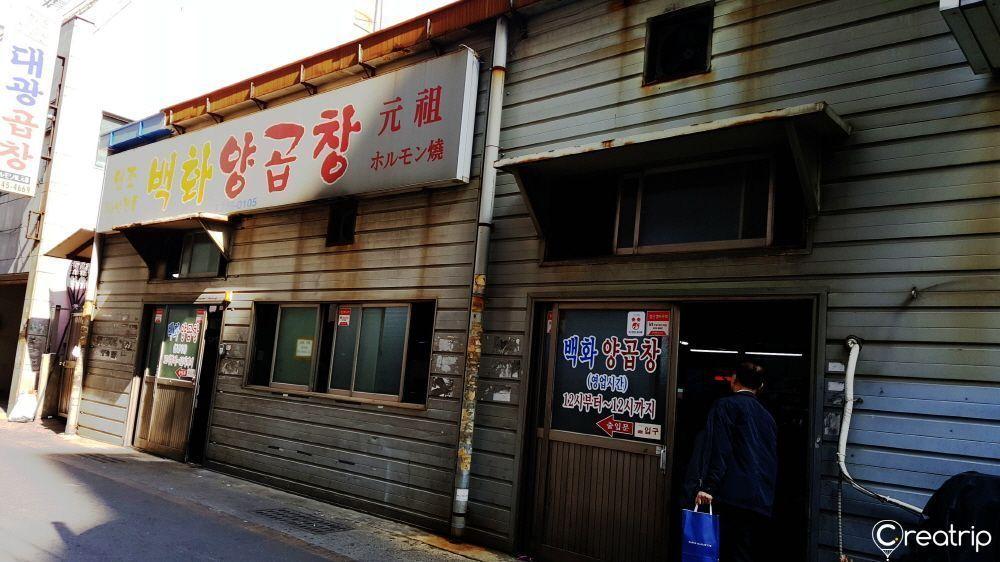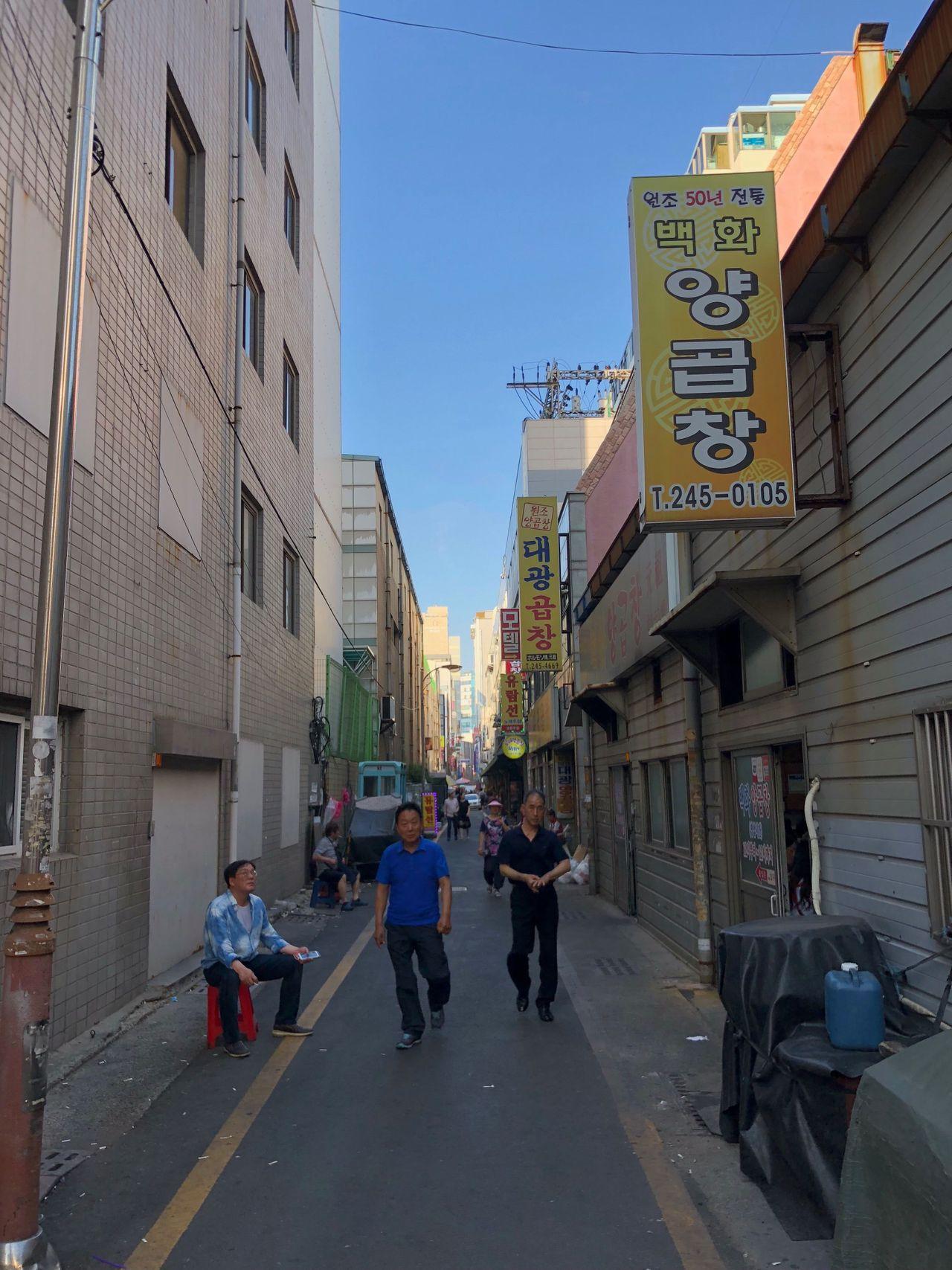 This Nampodong restaurant Baekhwa Gopchang is a traditional Korean sausage (Gopchang) shop. It is not like any other ordinary restaurant. It is located in the vicinity of Jagalchi Market. "The outside of the store is a bit shabby, but this restaurant is the best Gopchang store in Busan People's opinion.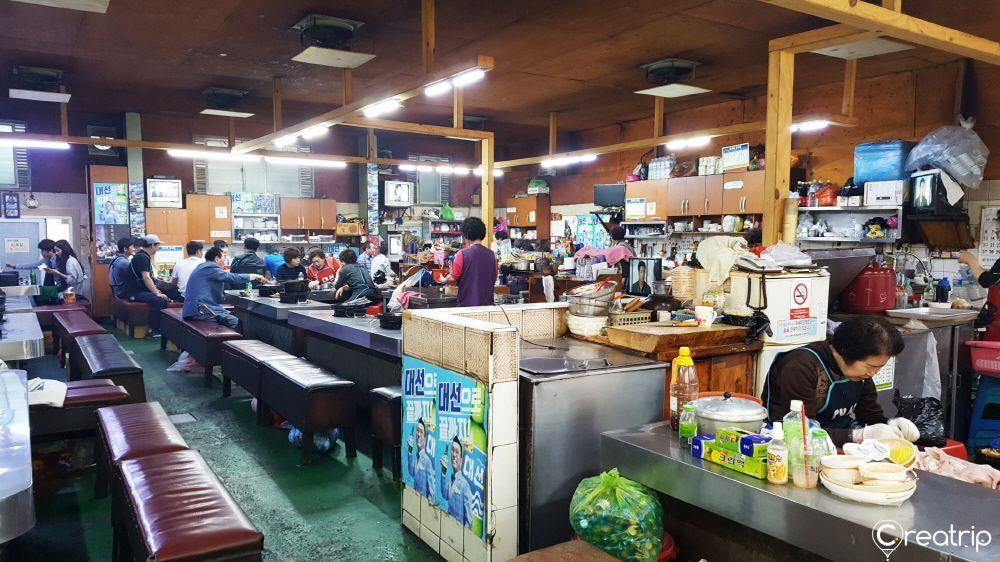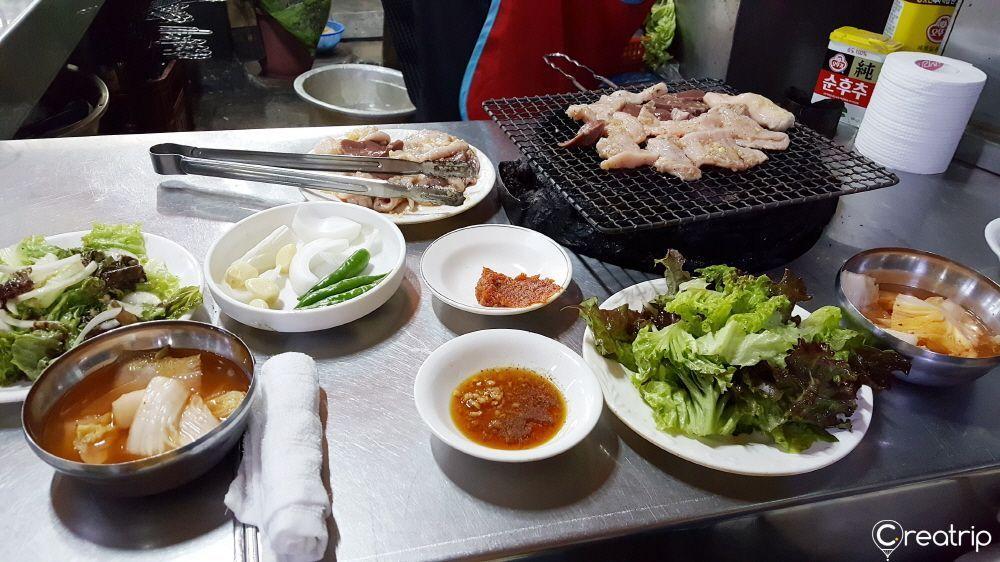 Baekhwa Gopchang restaurant is located on the famous street for Gopchang in Nampodong. The sausage is delicious and chewy. I recommend you to try this sausage if you have healthy teeth.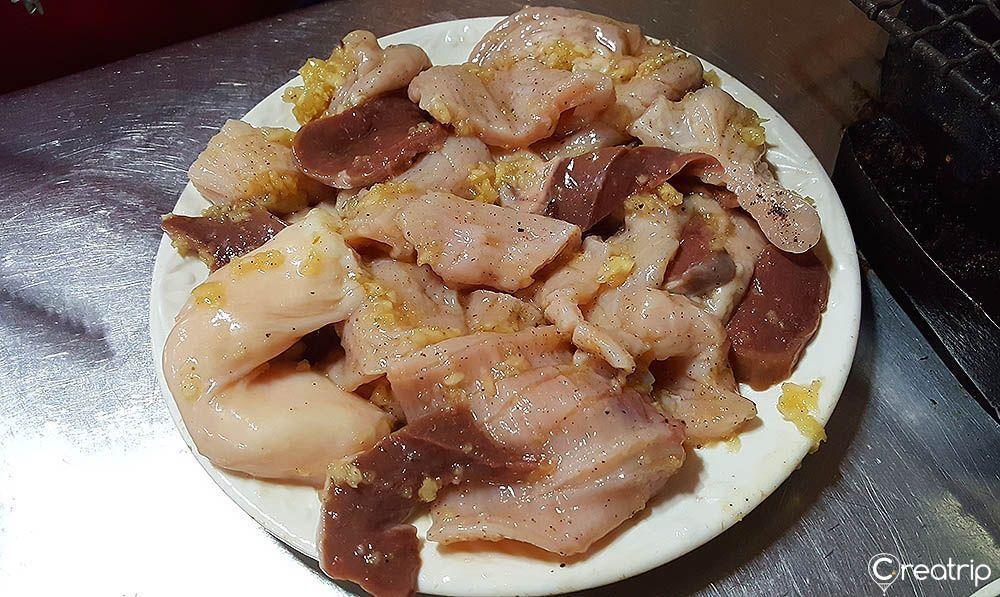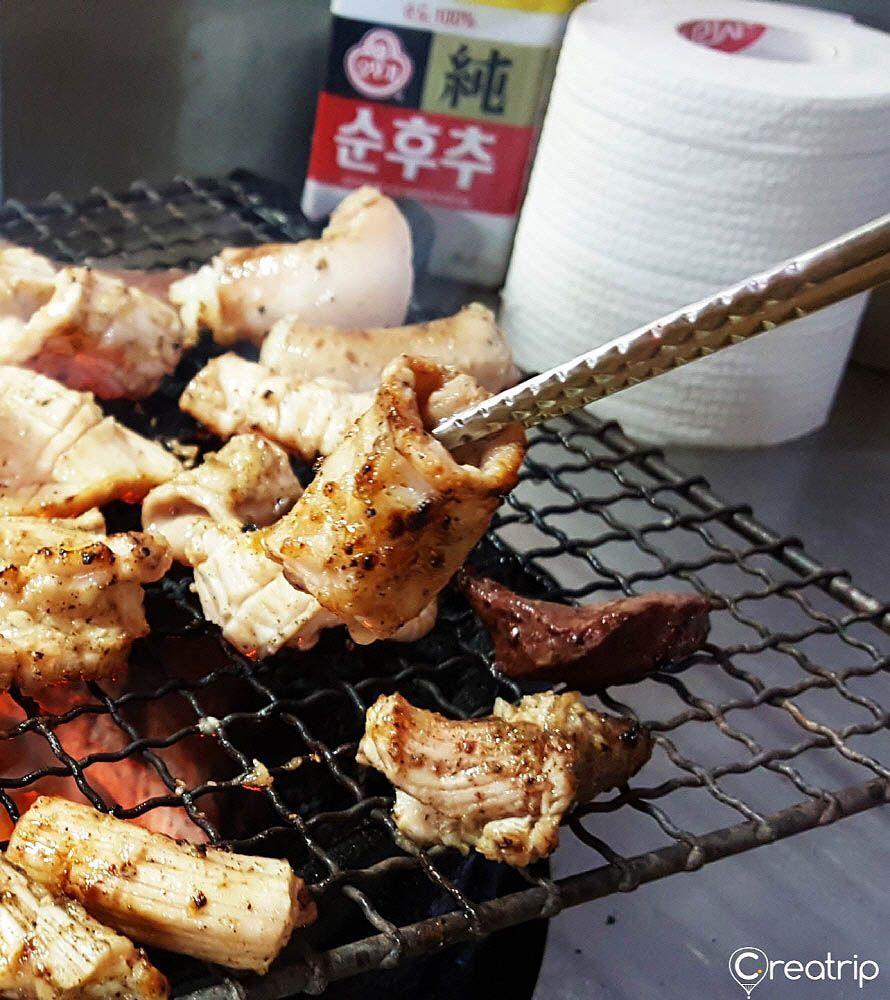 Because of the old decor of the store, you can feel the traditional Korean atmosphere. This restaurant is suitable for feeling authentic Busan. However, there are not many fans installed in the store and your clothes can catch barbeque smell.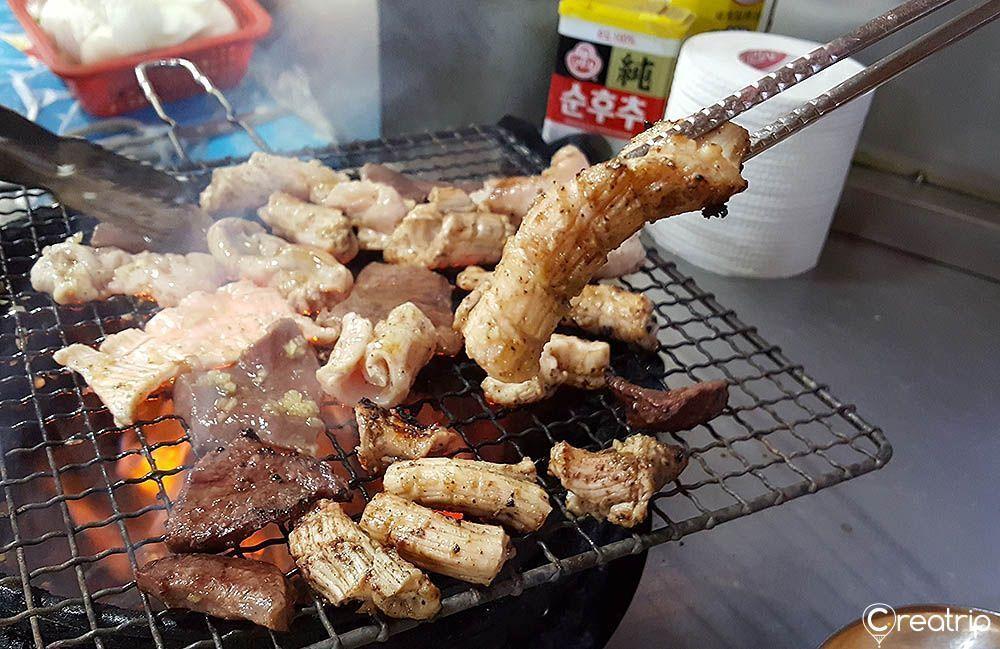 When you enter the sausage alley, the other sausage shops will make every effort to attract your attention. Remember to find "Baekhwa Gopchang", which is the sausage shop introduced by Creatrip editors!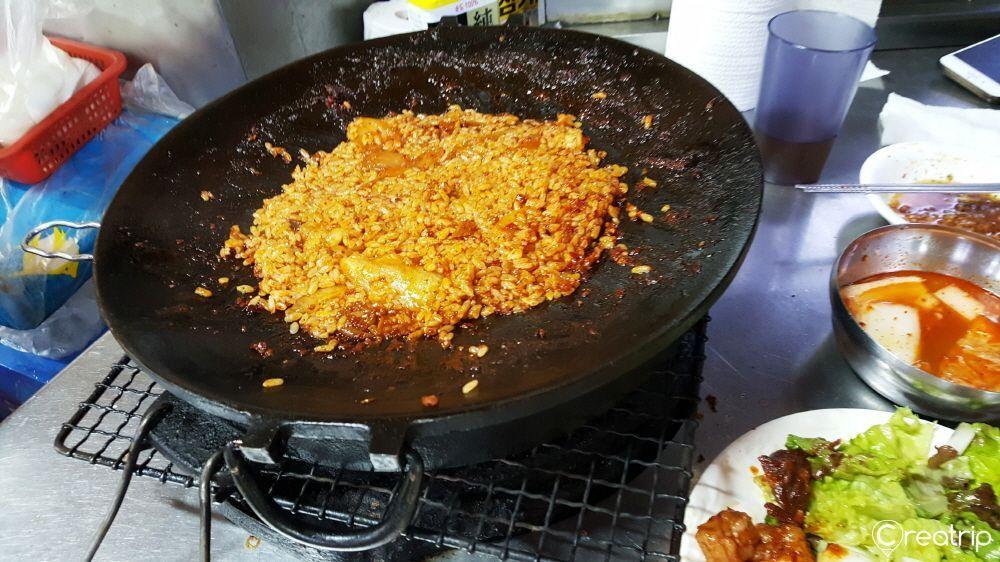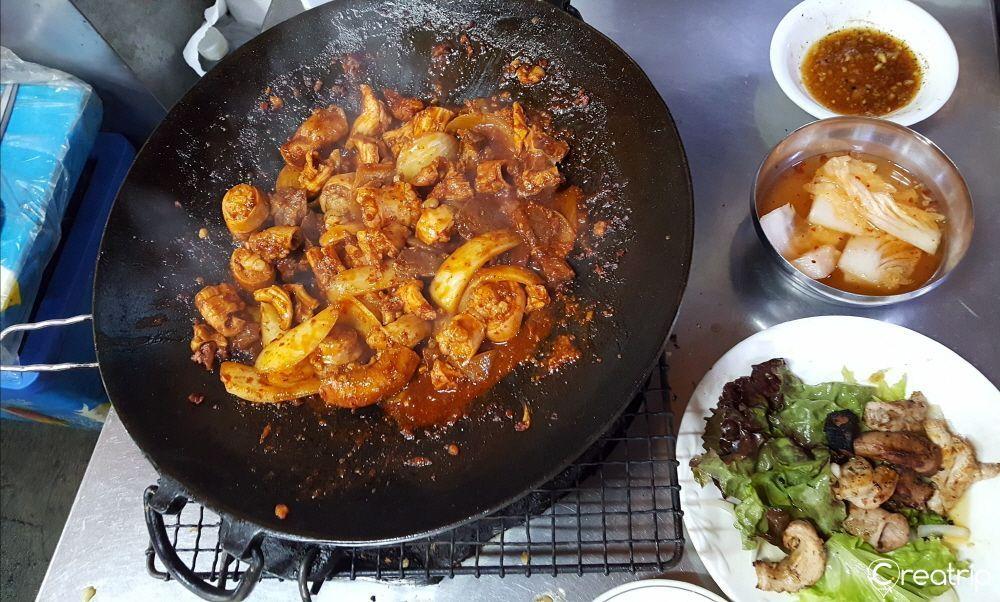 @Want to know more about Busan Nampodong restaurants?: To read more about Baekhwa Gopchang, please click here.
Busan Tour|Nampodong Restaurant:7

. Goowo Salmgi
Address:부산 중구 남포길 22-2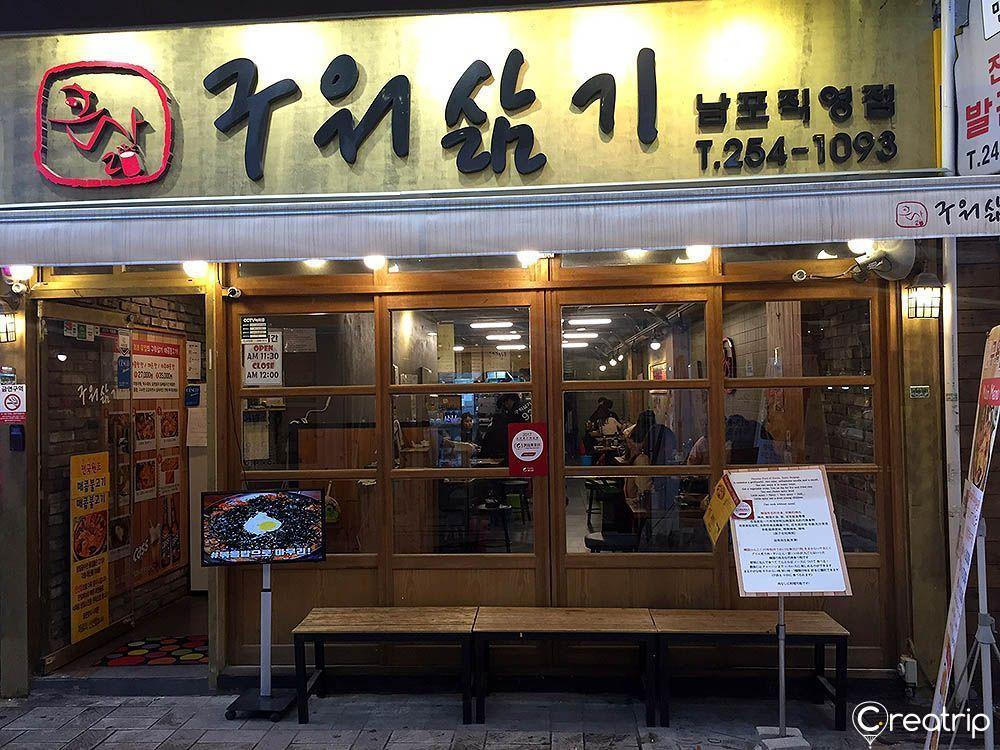 This restaurant has both grilled and boiled seafood stew. This is a franchise restaurant, so you can also find a branch in West Busan. As for Nampodong, this restaurant is a direct-sale store, and the size of the restaurant is way bigger than other stores.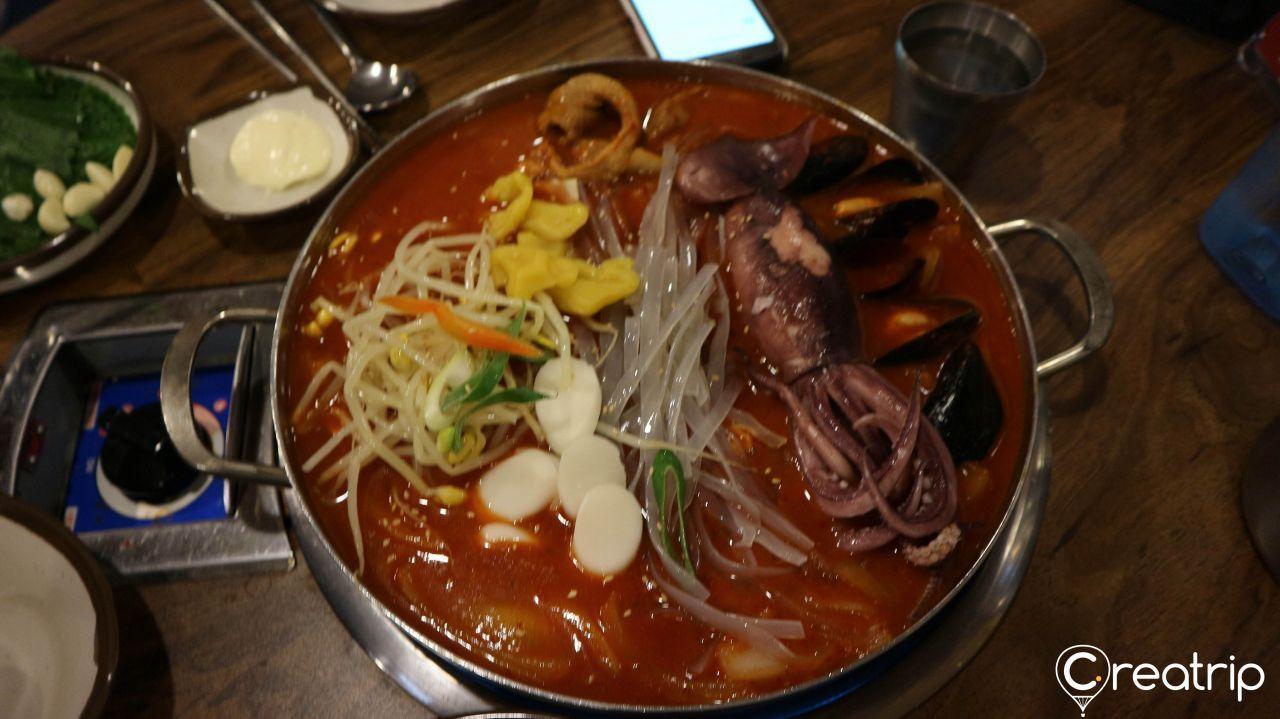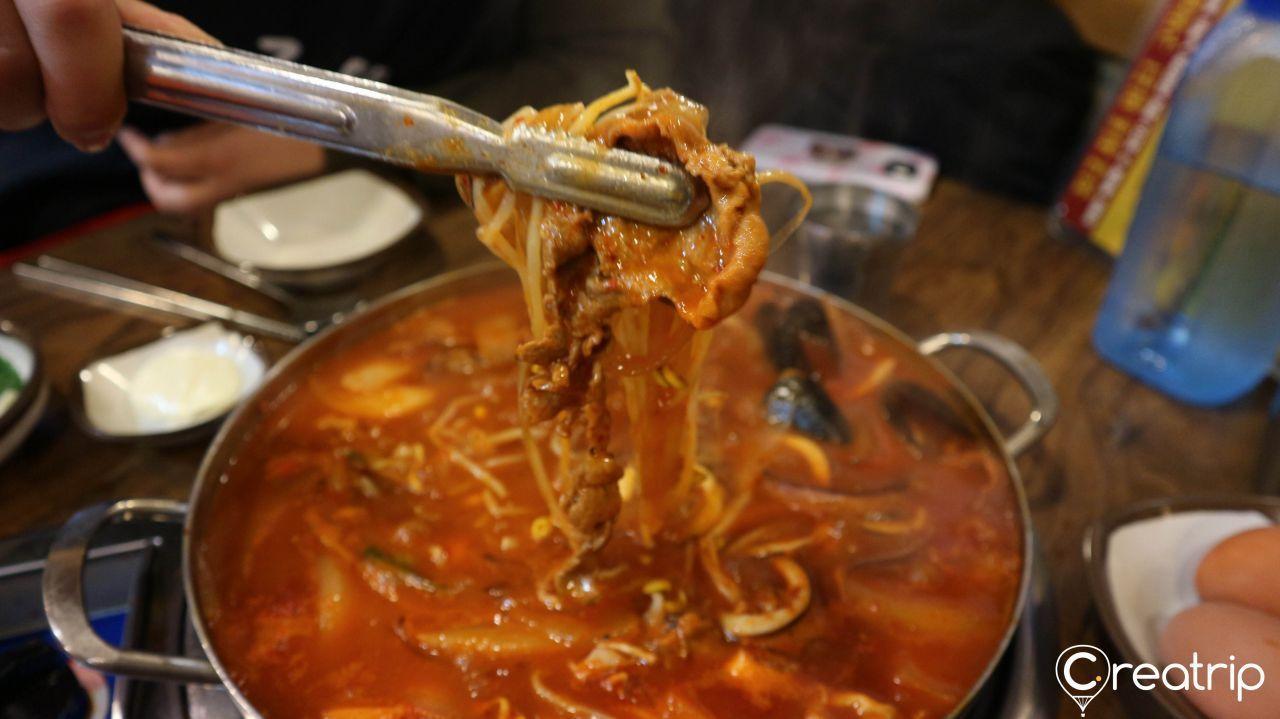 The grilled and boiled seafood stew contains spicy squid and pork (Check out the size of the pan). Spicy squid pork pot mixes two different ingredients: pork and seafood.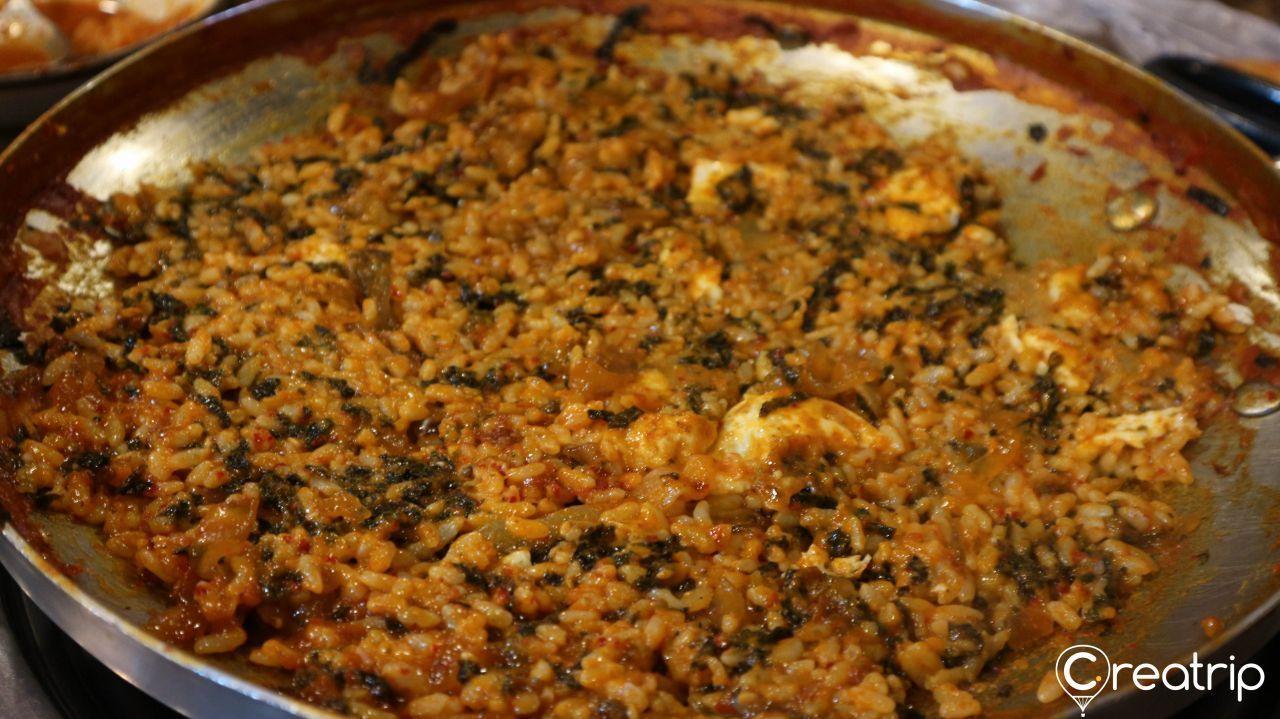 Wait until the ingredients in the pot are done. You can add some fried rice before you finish up. If you are not in a group or feeling that much hungry, just order one bowl of fried rice for the experience. If you want to eat a casserole, you can ask the clerk to fry a little longer, or wait until the table is done for a while.
@More Nampodong Food: to read more about Goowo Salmgi, please click here.
Busan Tour|Nampodong Cafe

:1. Apeach Cafe
Address:부산 중구 광복로 62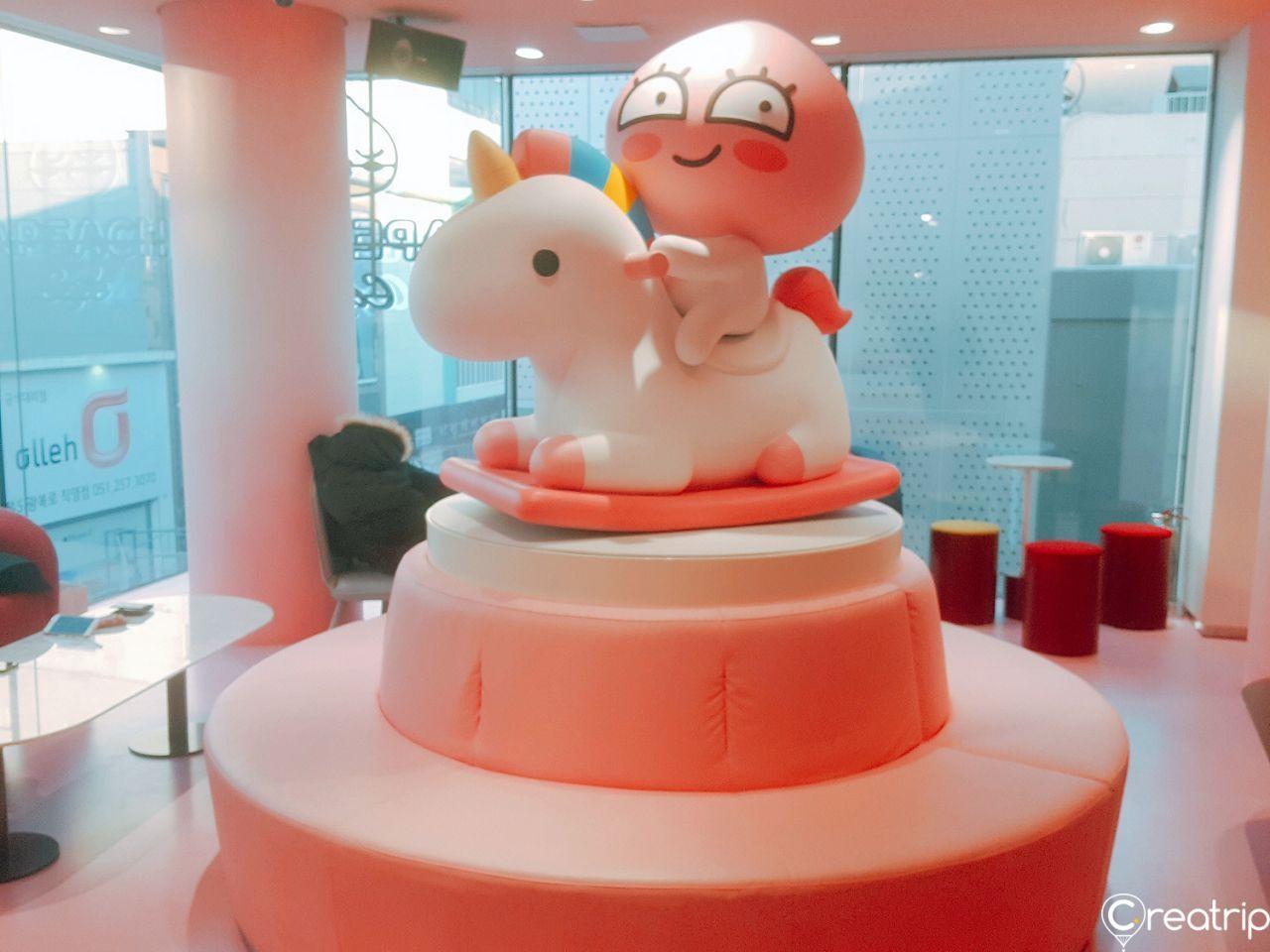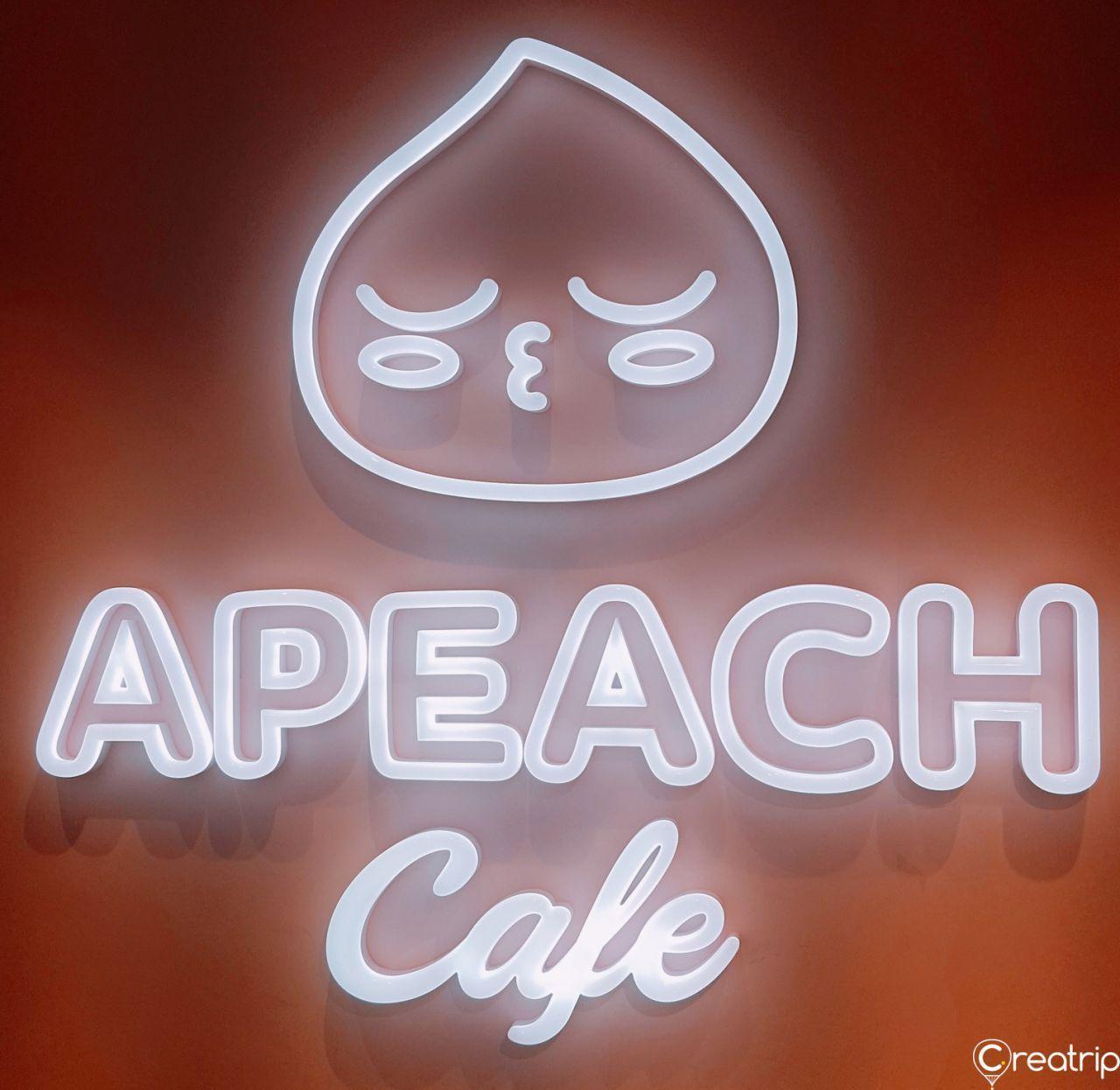 When I visit Busan, I won't miss the super popular KAKAO friends cafe. There is a Ryan cafe in Seoul, but Nampodong in Busan has an apeach cafe instead. This place is super cute and Kakao friends fans would want to stay here forever.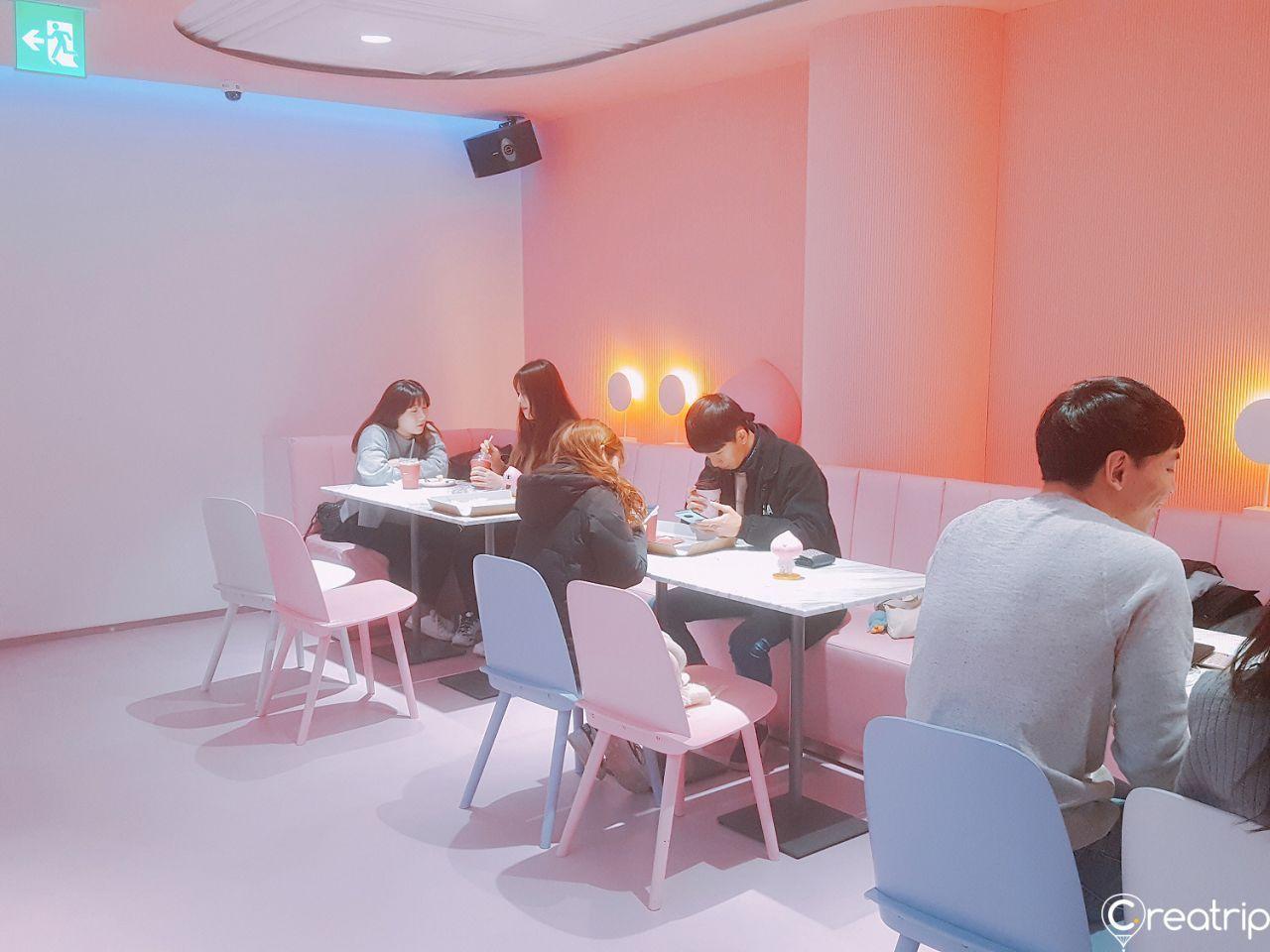 Nampodong Cafe: The Apeach Cafe is located on the fourth floor of the KAKAO FRIENDS STORE. While you are shopping in Nampodong, you can rest awhile in the Apeach cafe. Super cute peach drinks and macaron with Apeach face are must-try. Many girls, including myself, think they are too cute to eat!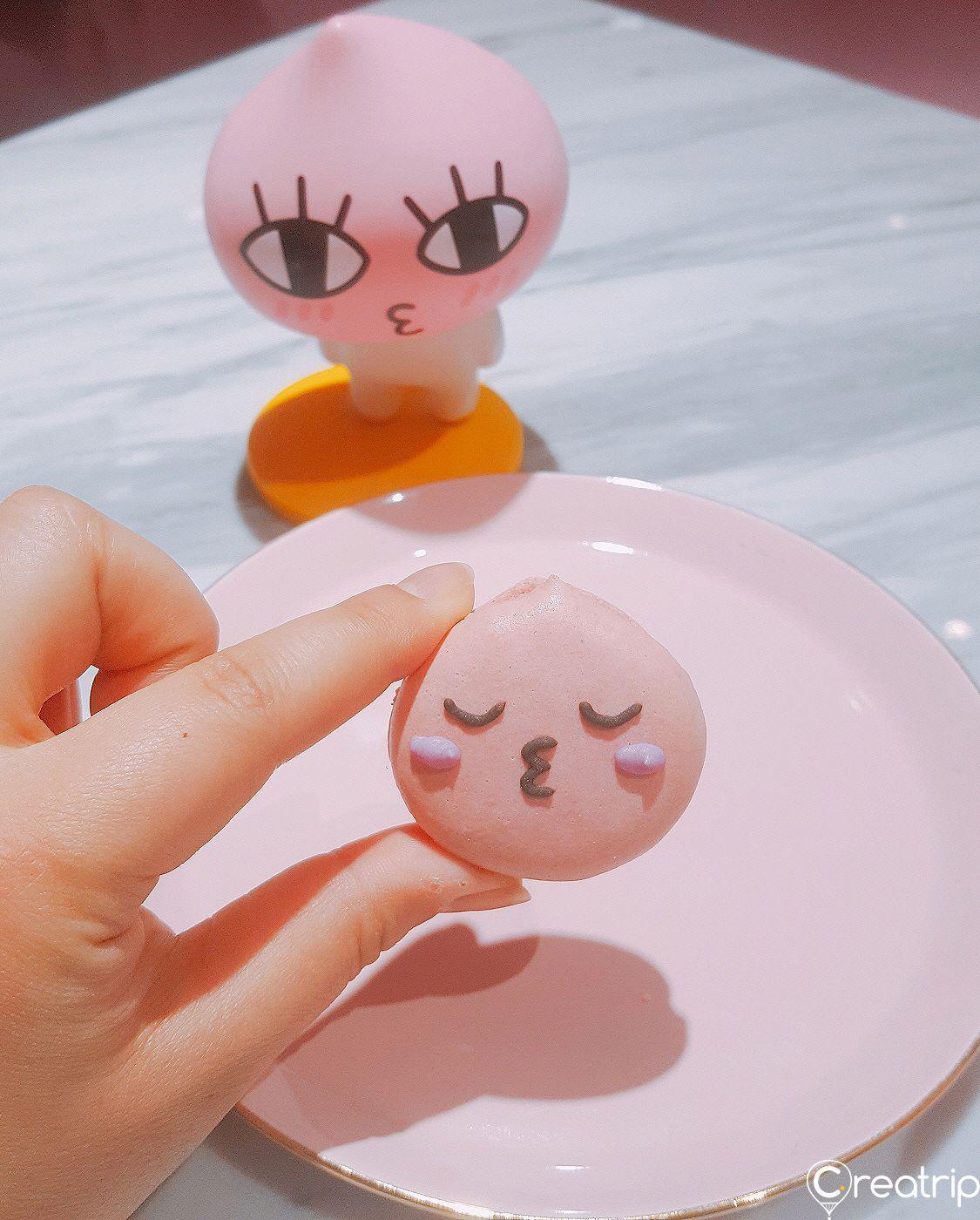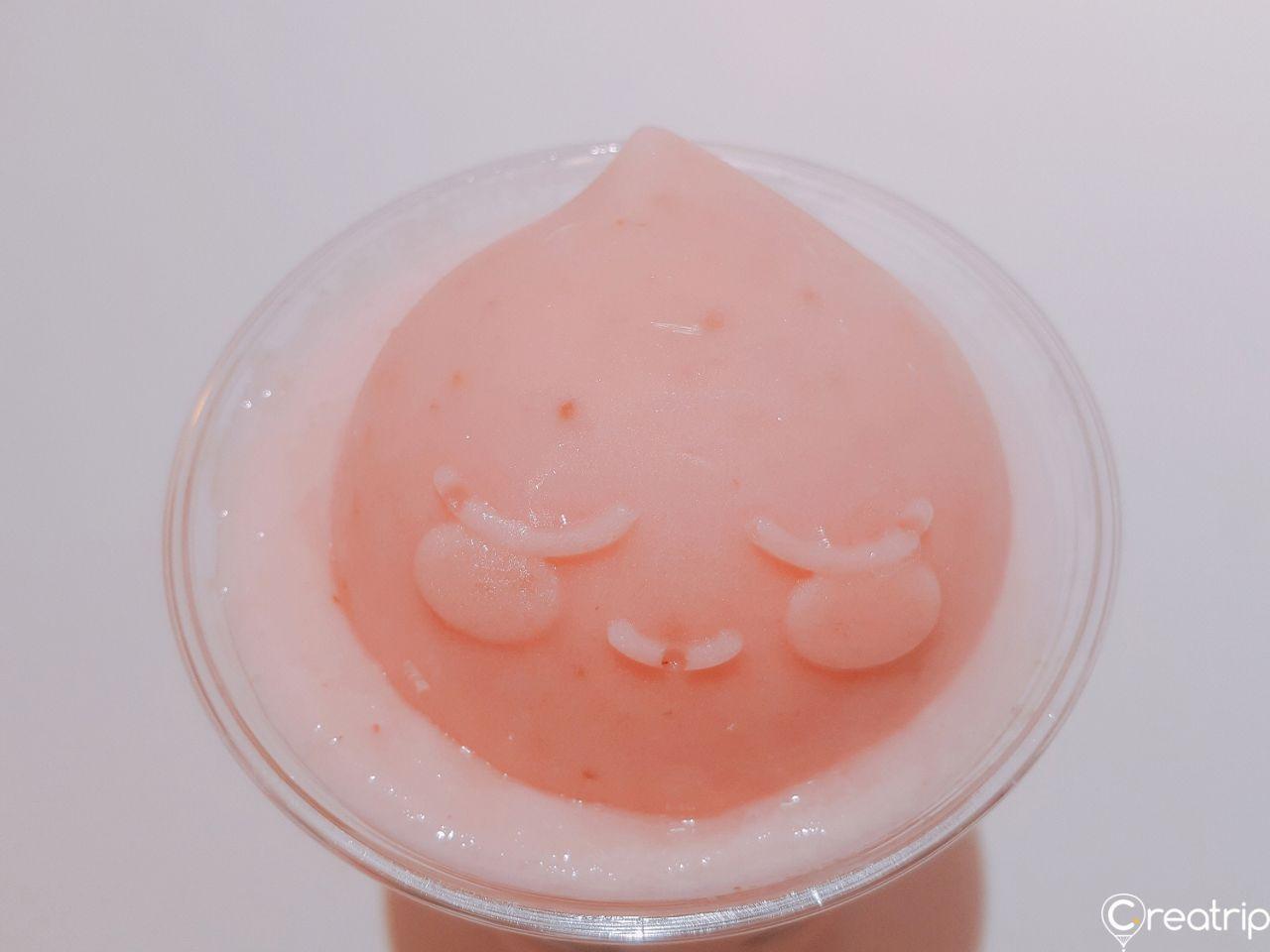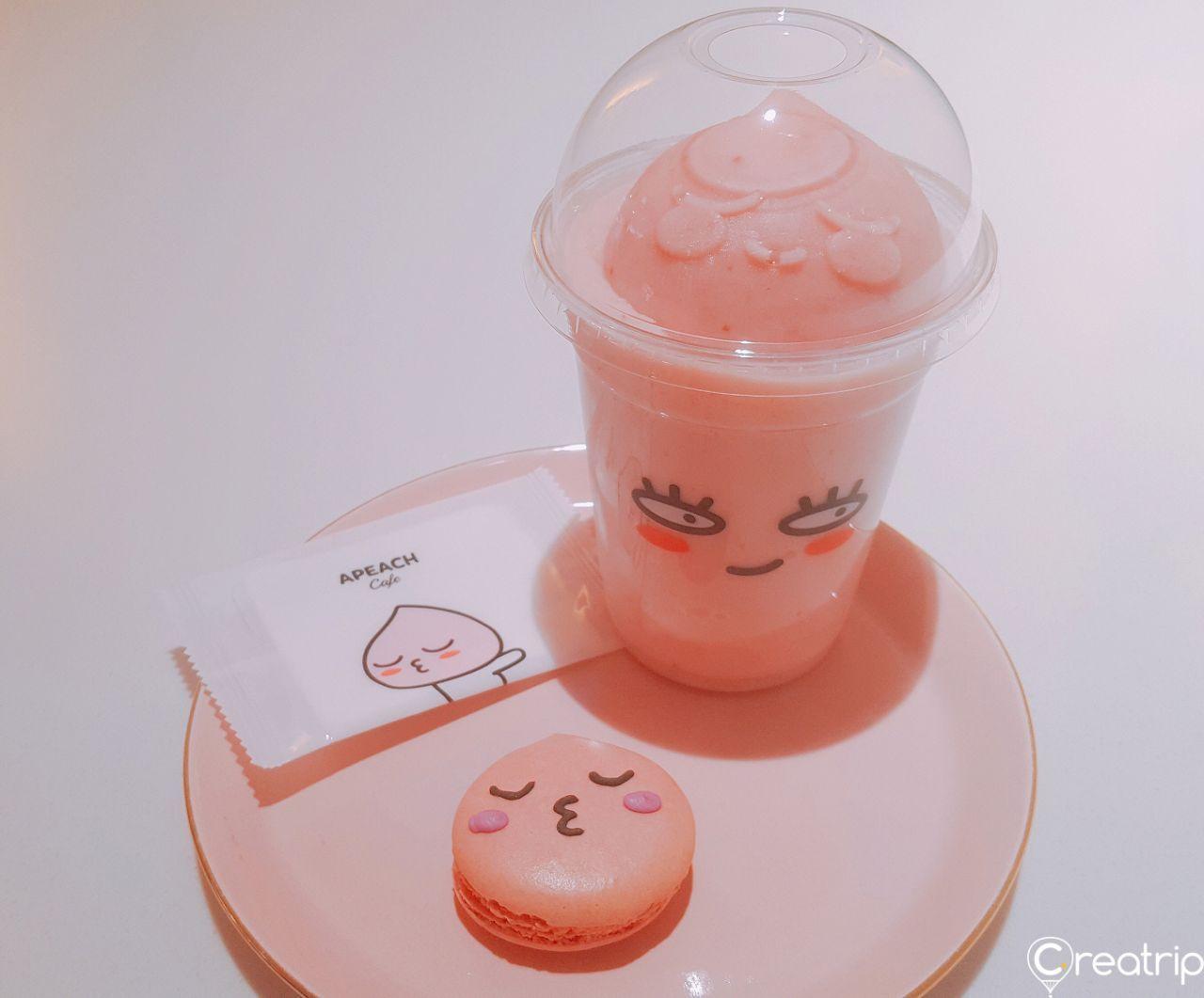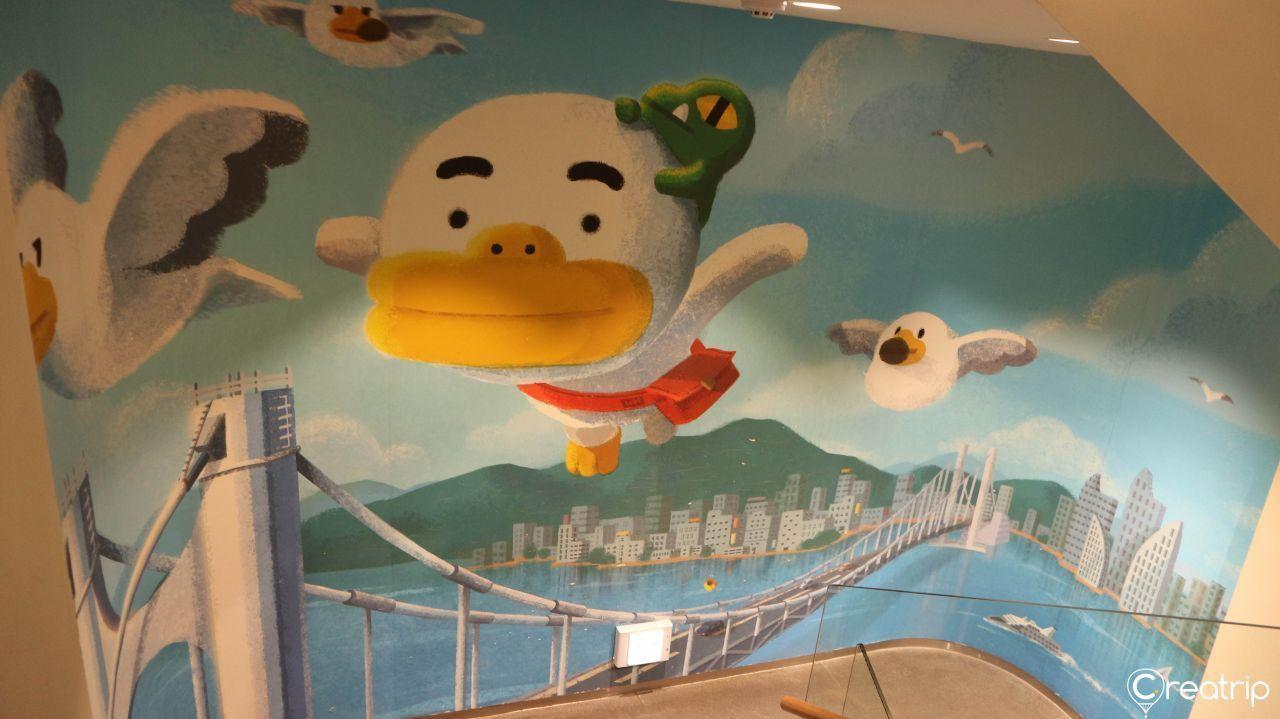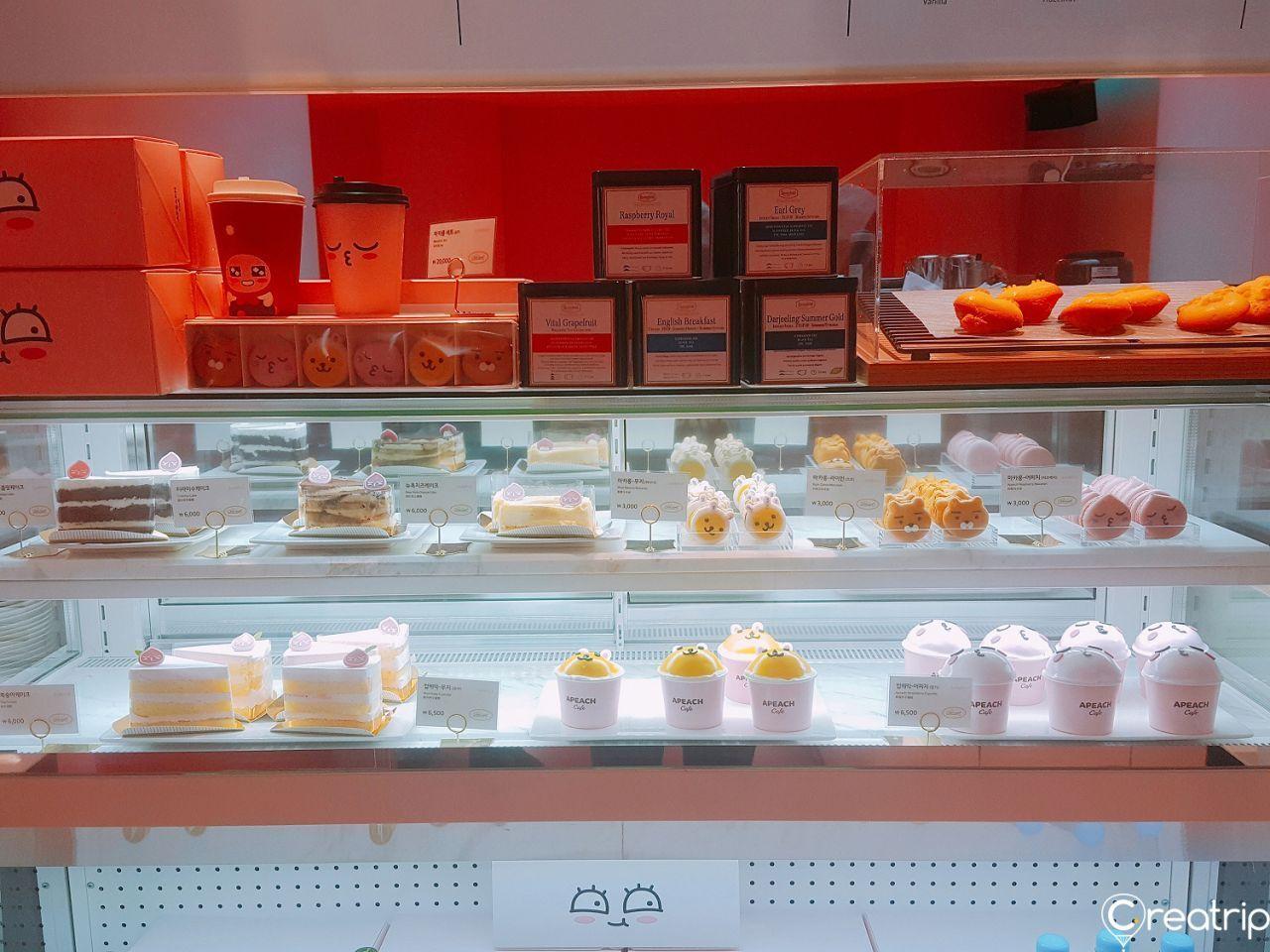 The entire cafe is painted in pink (in honor of Apeach). Take hundreds and thousands of selfies with cute Kakaotalk friends!
Related Posts
@More Nampodong Cafe: Information about Apeach Cafe, please click here.
Busan Tour|Nampodong Attractions:1. Gwangbokdong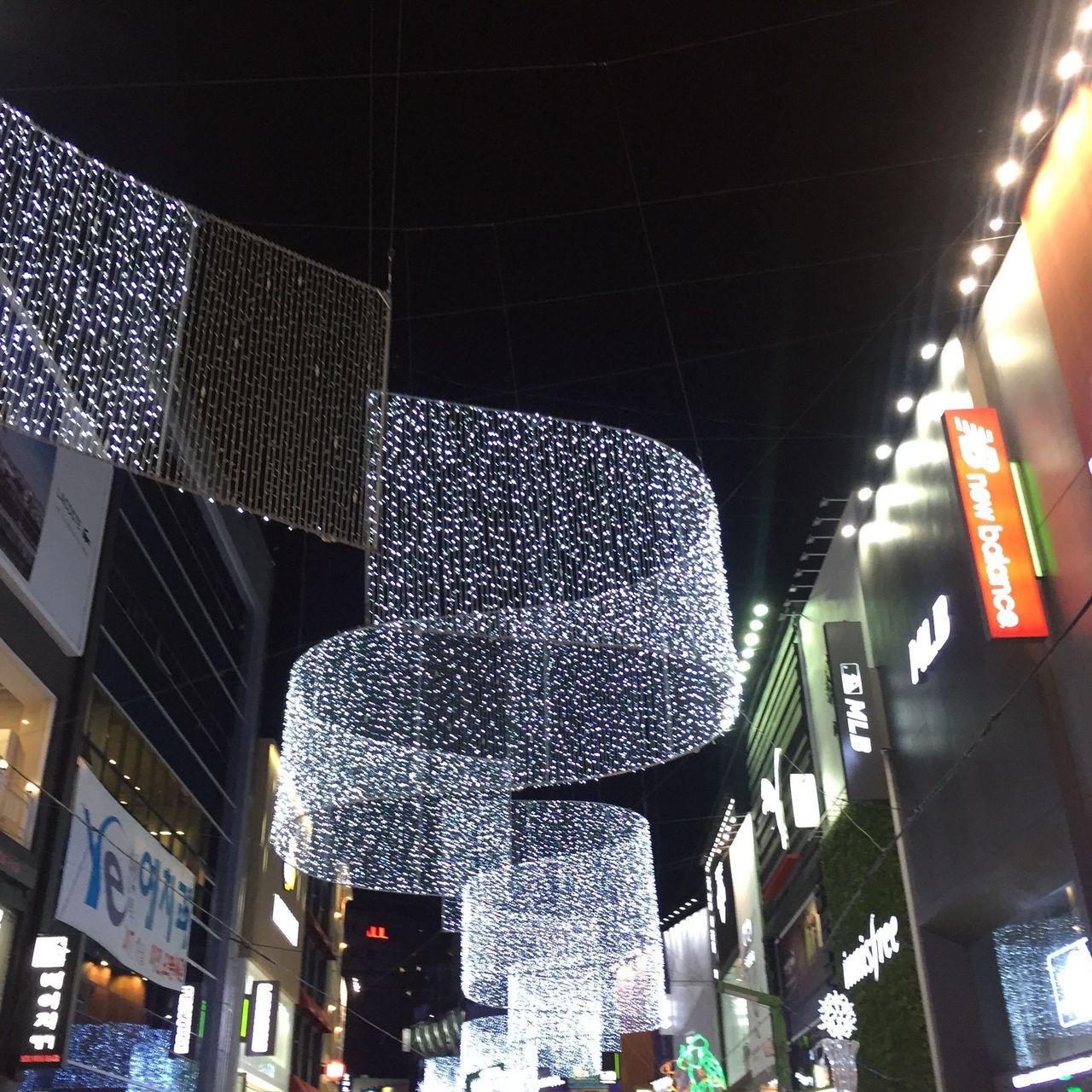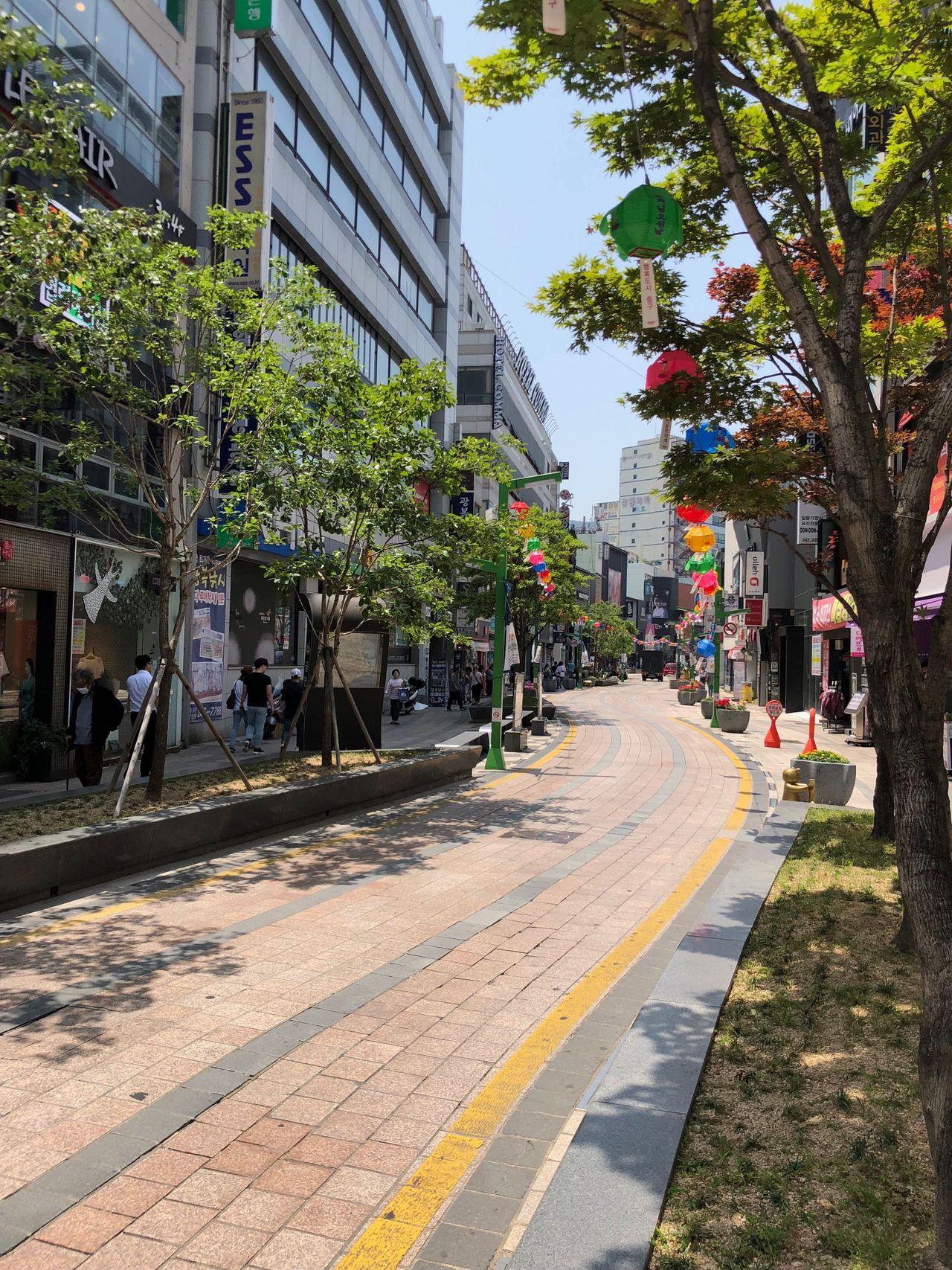 After exiting from Exit 7 of Busan Nampo Station, the road extending to the left-hand side is the Gwangbok Street shopping district. In fact, the boundary between the Nampodong Commercial district and Gwangbokdong is a bit subtle, but both are all famous attractions in Nampodong.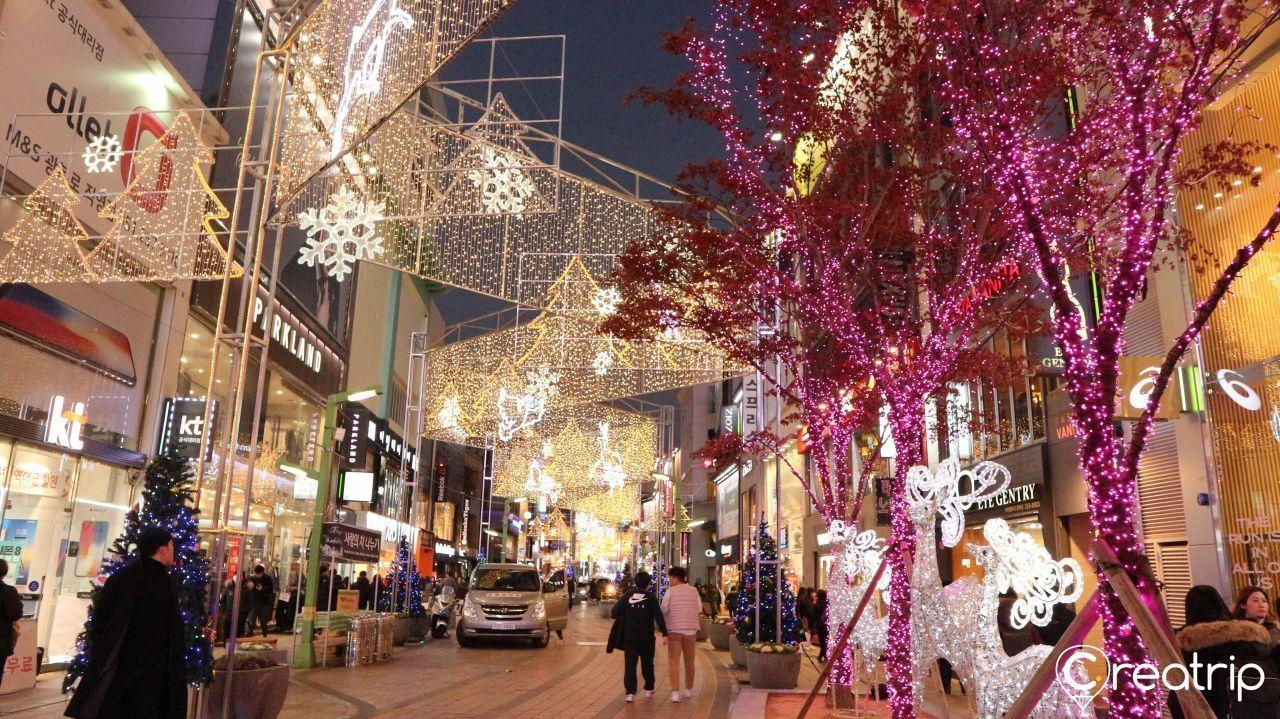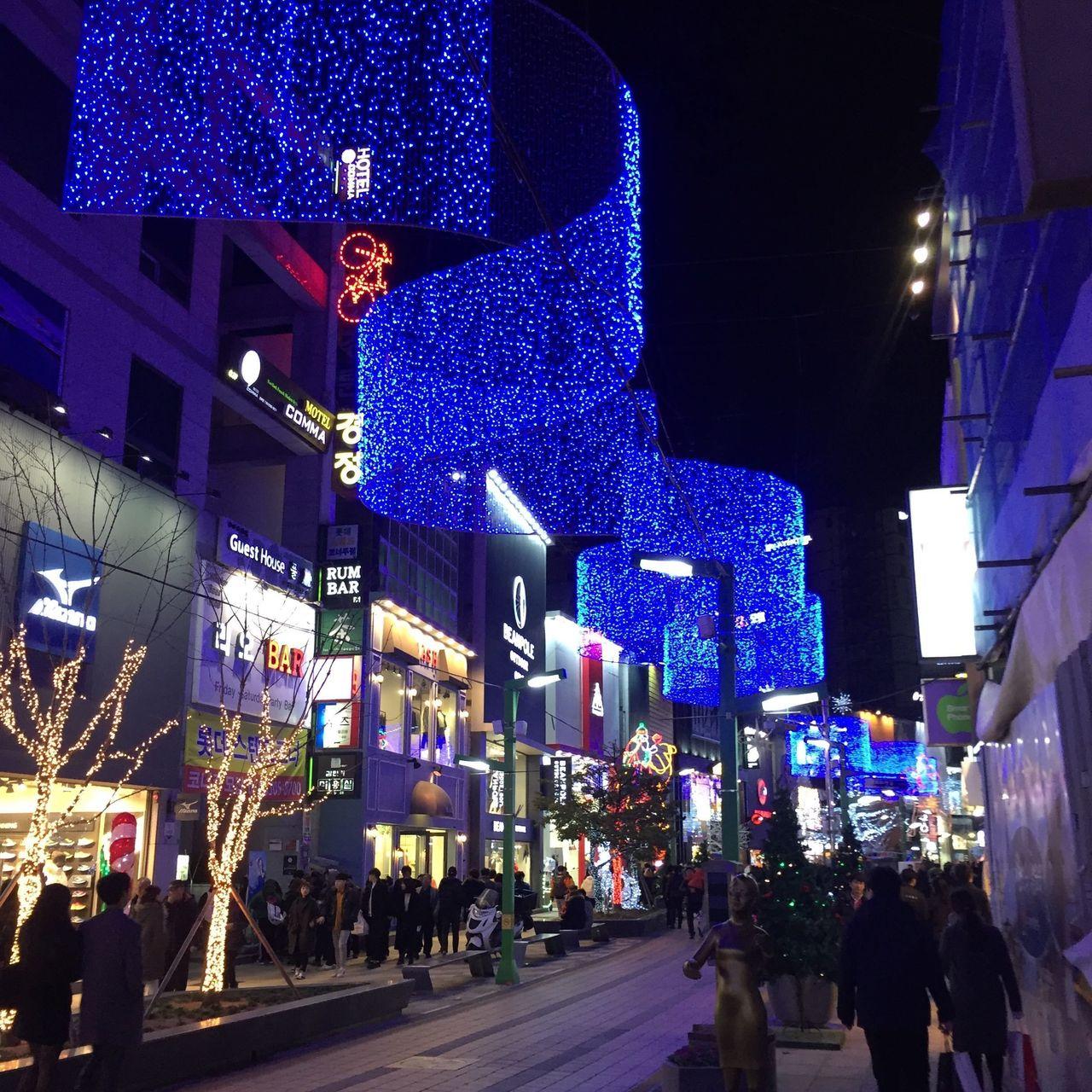 When you visit Nampodong during the Christmas season, you have to check out Gwangbok Street Christmas decorations. This is the most famous spot in Busan for Christmas decoration. You can find a huge, beautifully decorated Christmas tree. The entire Gwangbok street will be decorated with colorful lights.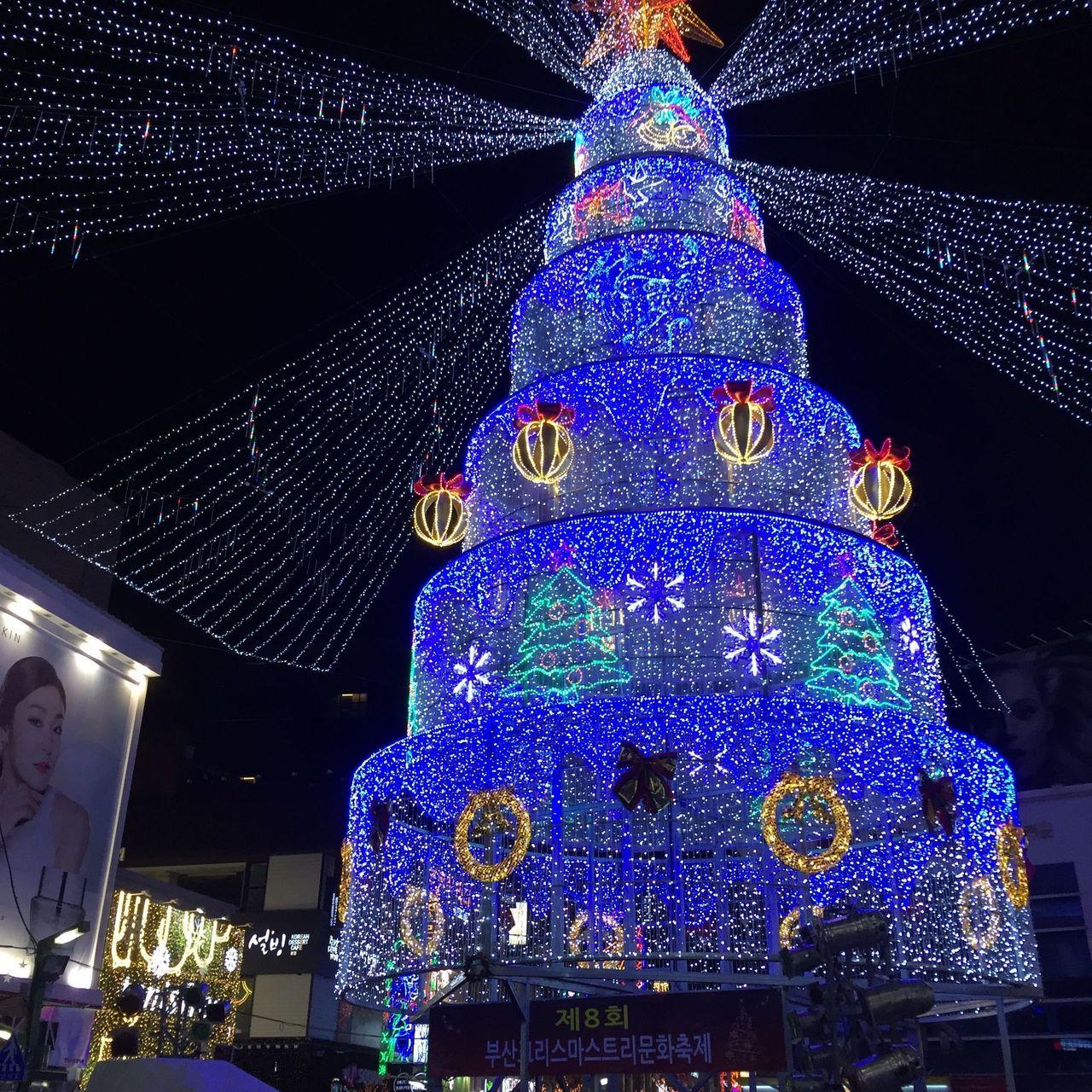 Busan Tour|Nampodong

:2. BIFF Busan International Film Festival Street
Address:부산광역시 중구 남포동 구덕로 58-1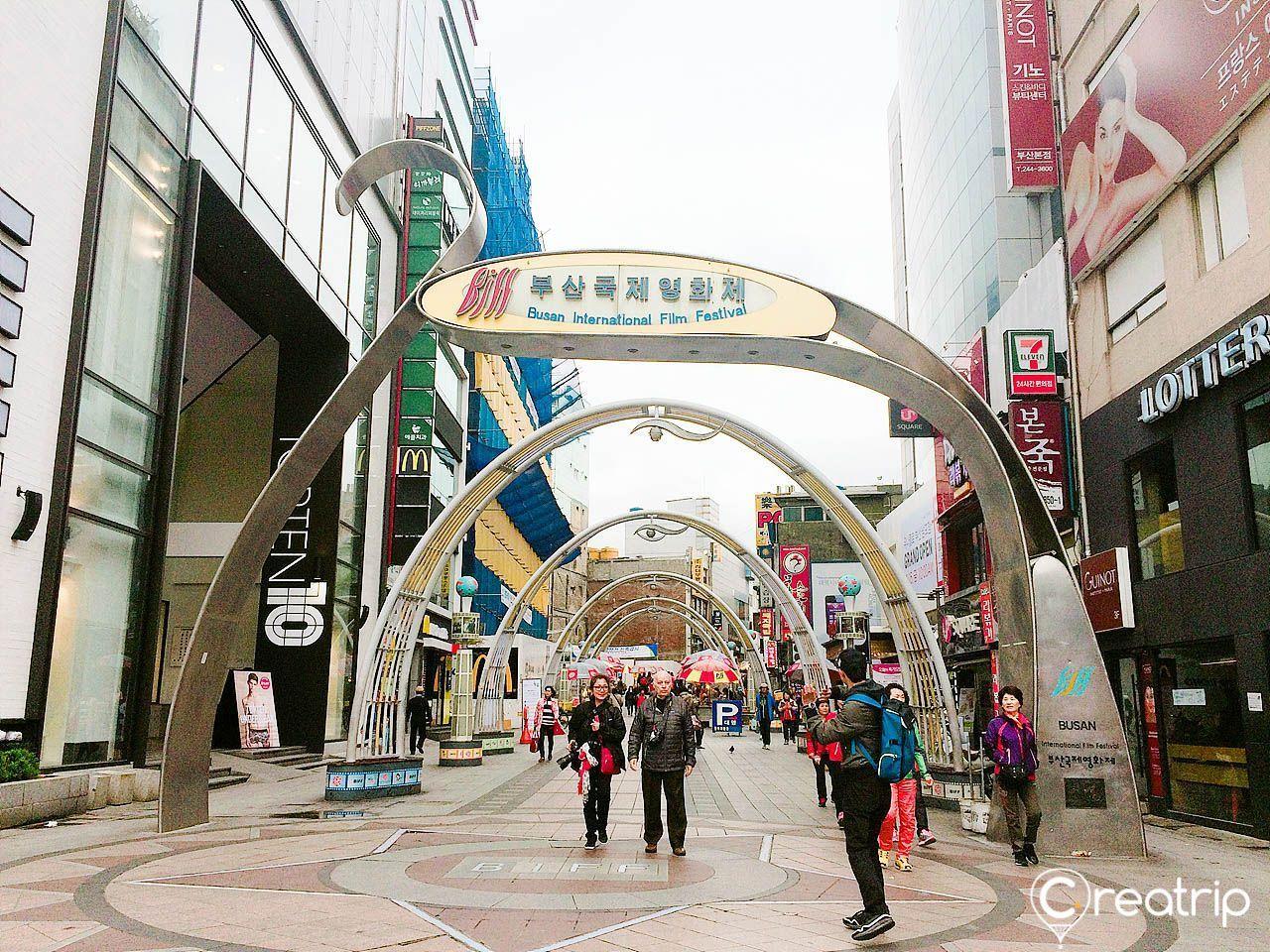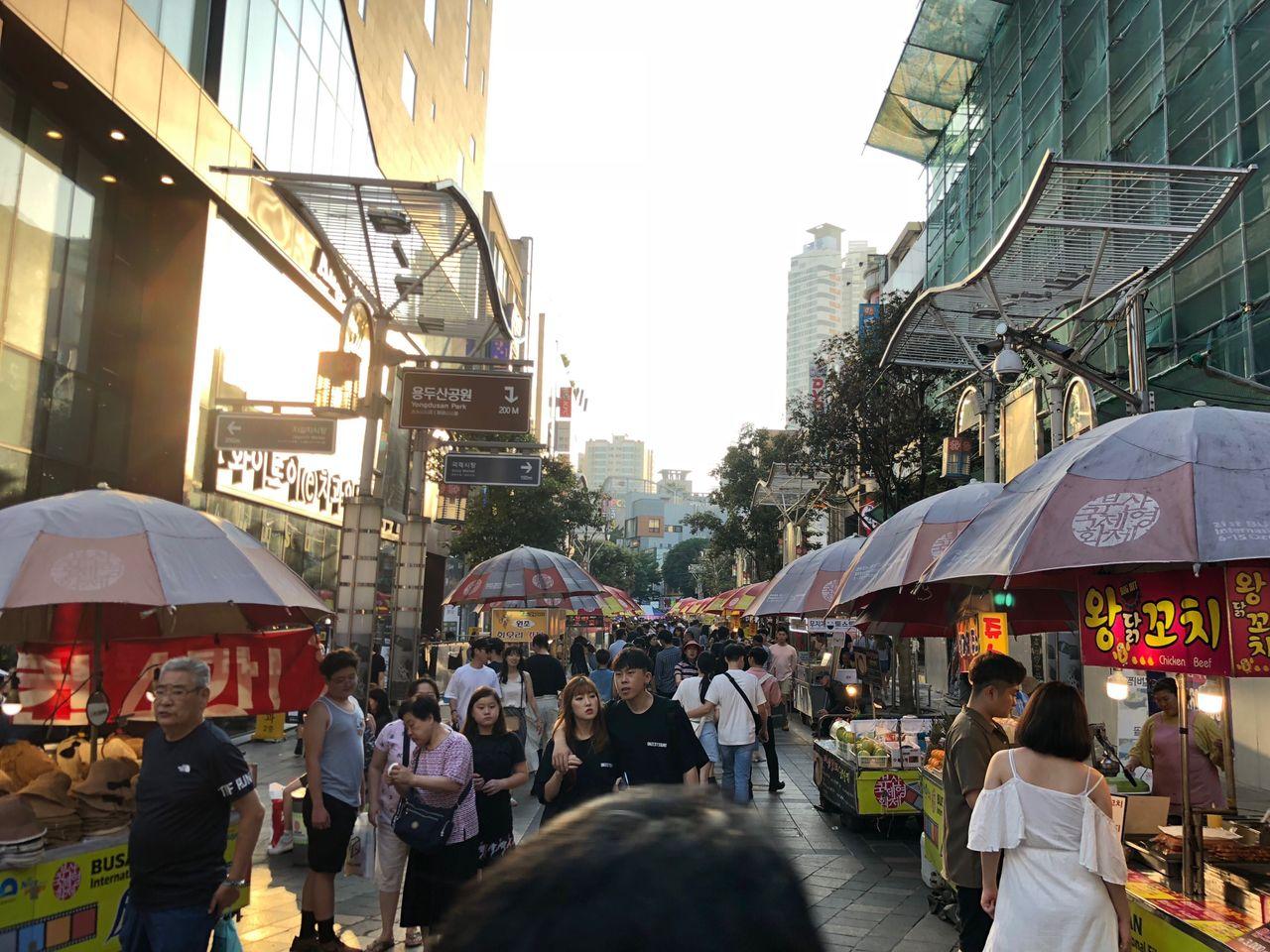 The Busan Film Festival was appraised by Time Magazine as the "Representative Film Festival in Asia." It has been held for more than 20 years and is one of the world-renowned Film Festivals for both commercial and art films.
Every autumn, a countless number of film fans, and filmmakers from the world gather around in the Movie Hall in the Haeundae District. They participate in the Busan International Film Festival, and this street in Nampodong is one of the important venues for the festival.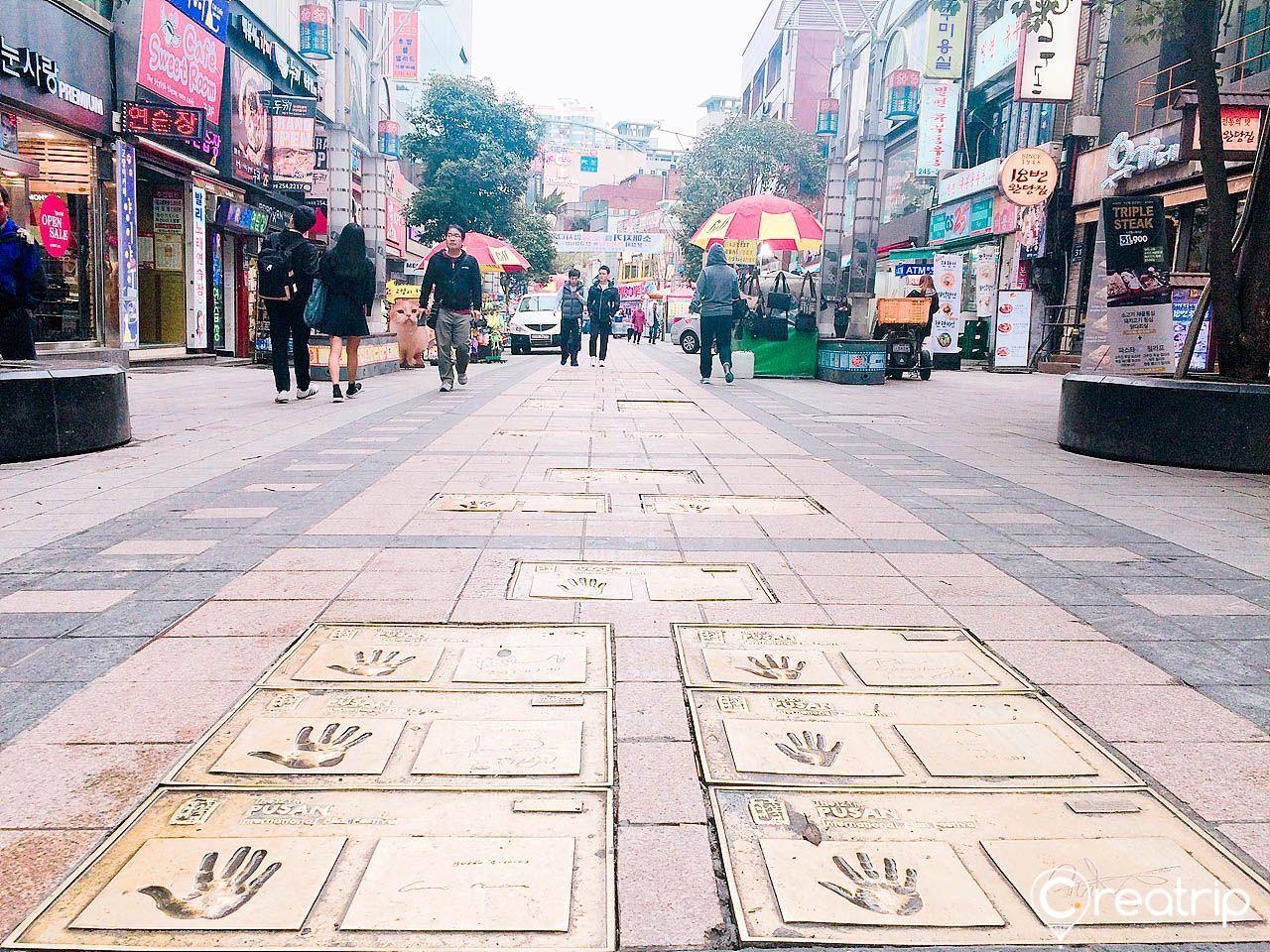 The BIFF Film Street is located between four movie theatres in Nampodong. Around the circular stage, you can find the handprints of famous movie stars and filmmakers. Many people visit this place to find the markers of their favorite celebrities, including Hou Hsiao-hsien's handprints.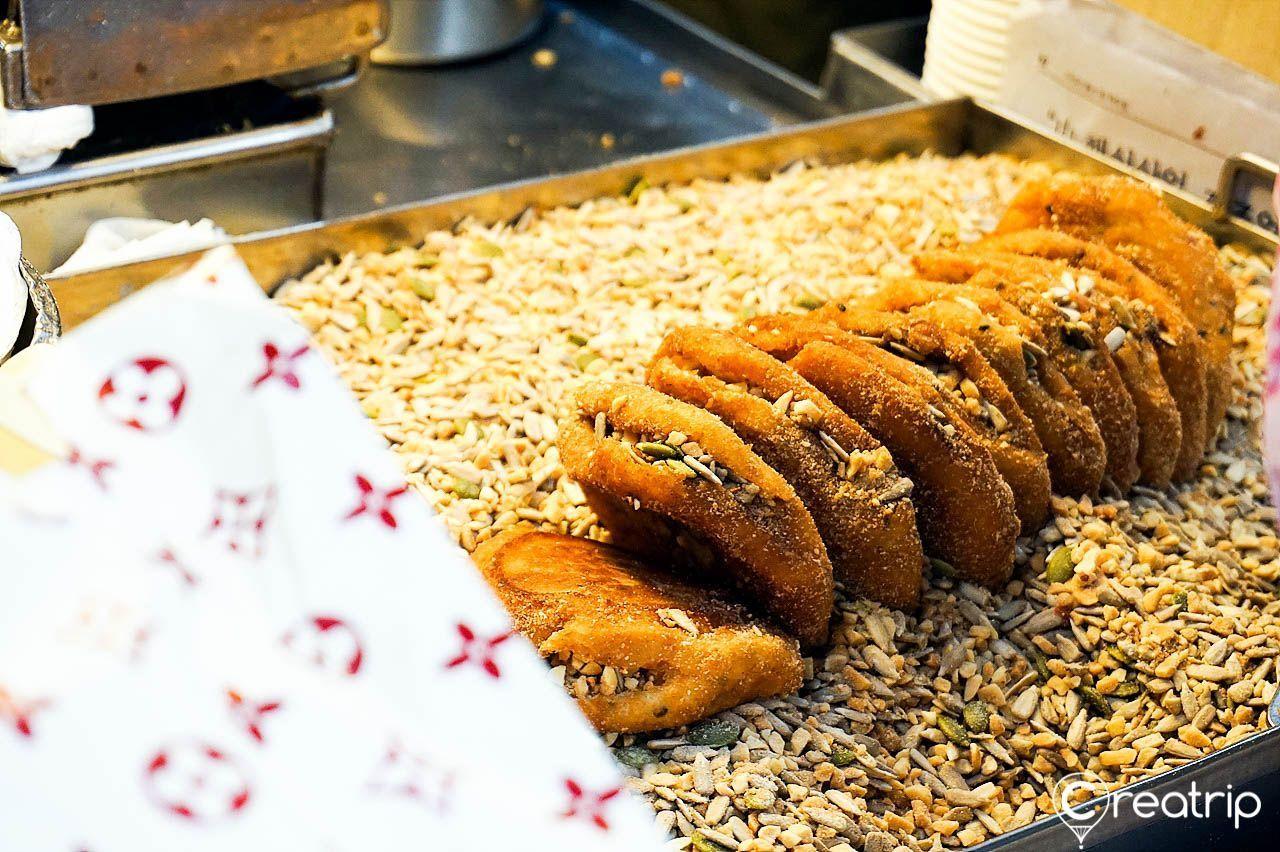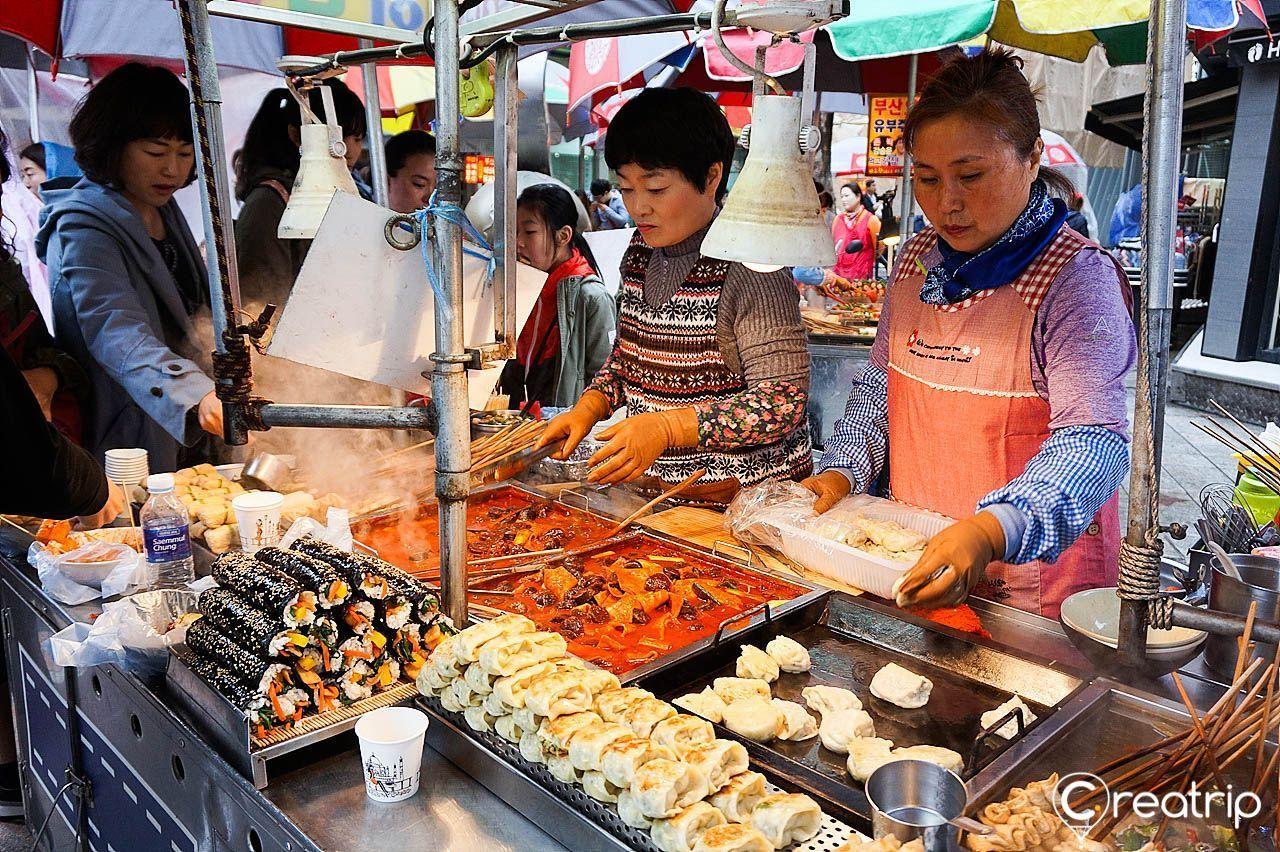 There are small street vendors selling cheap traditional snacks in Busan. If you want to watch the fingerprints intently, you may have to come early in the morning when there are fewer people on the street. The BIFF Busan International Film Street's street food carts sell delicious snacks. I would highly recommend you to try the nut-sugar cakes from Busan.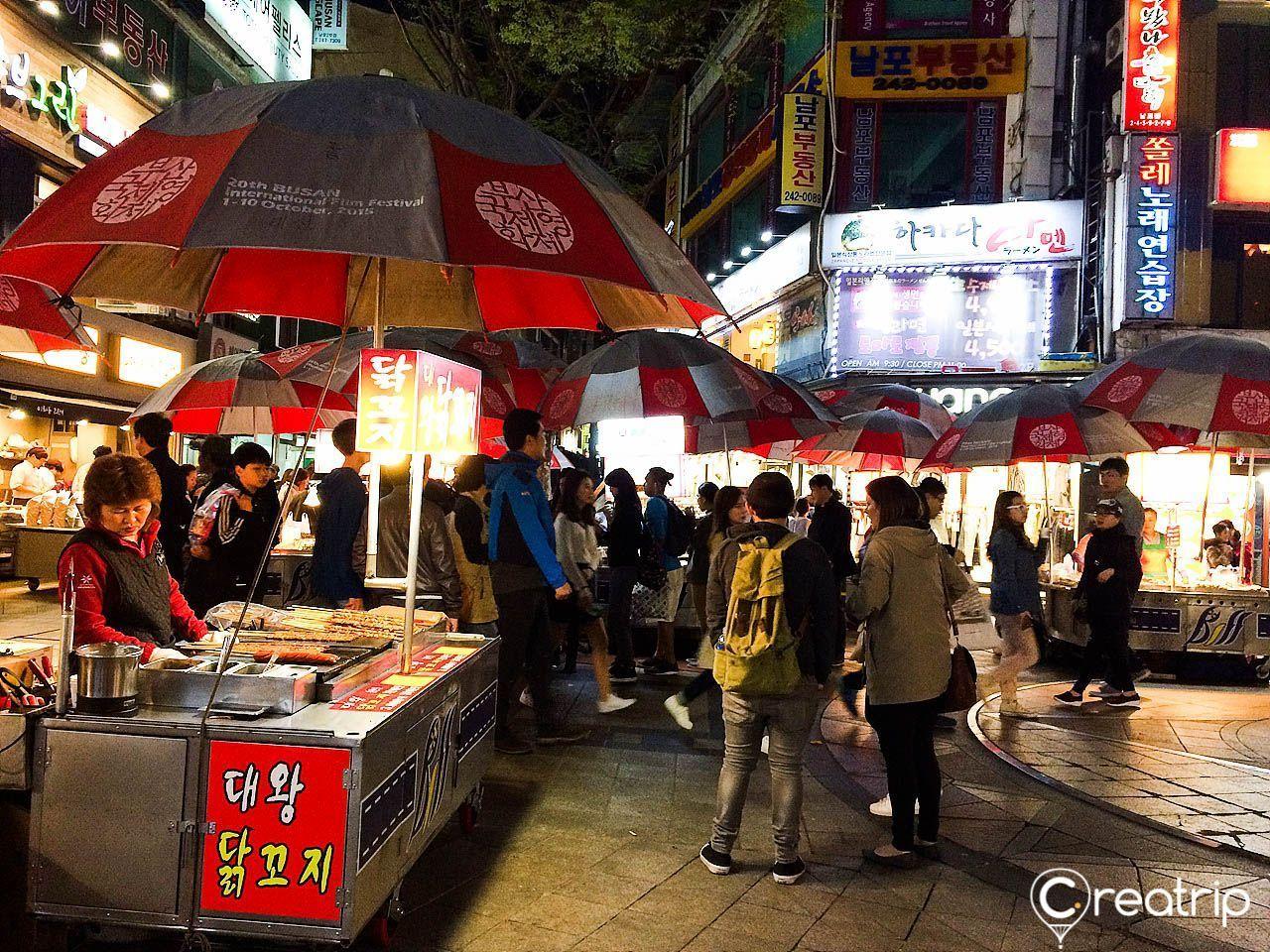 @More on Nampodong attractions: BIFF Busan International Film Street, please click here.
Busan Tour|Nampodong

:3. International Market
Address:부산광역시 중구 광복동 국제시장2길 25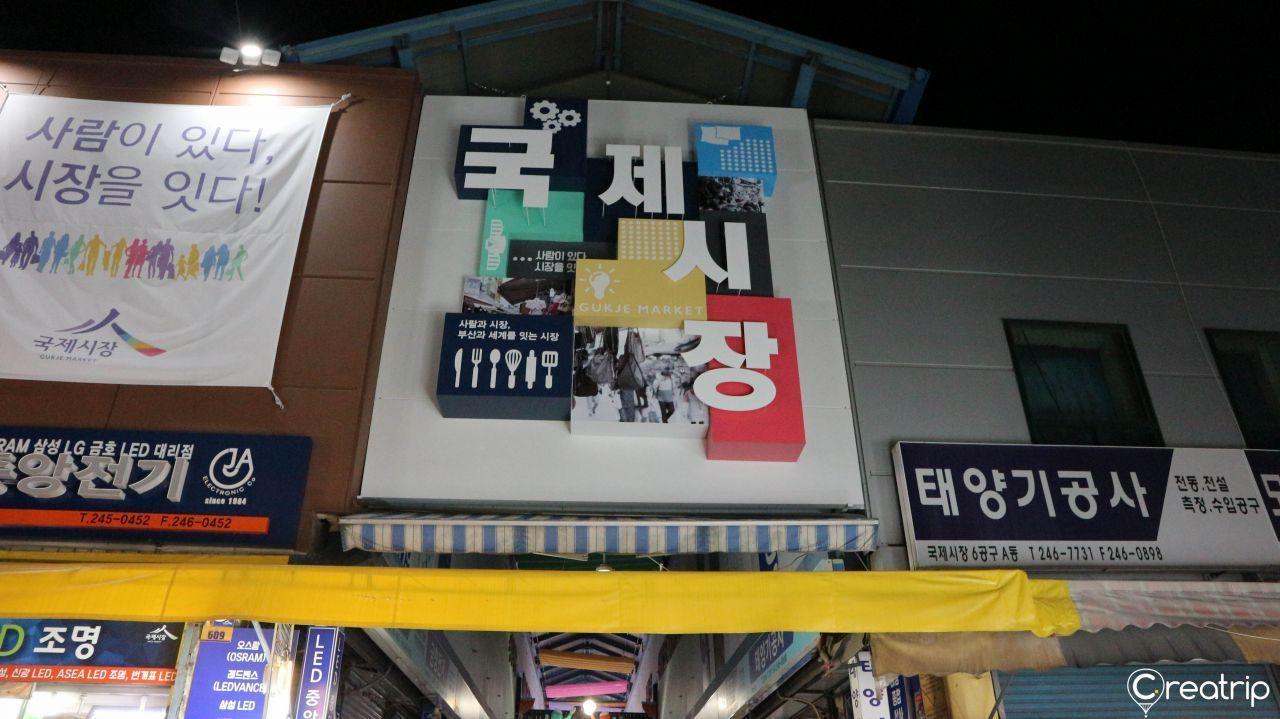 The Korean film "International Market" narrates the modern history of South Korea after the Korean War. This movie touched both the young and old generation of Koreans and became one of the most popular films at the Korean box office.
In the film, the protagonist remembers the last sentence of his father before they got separated: "If we get separated, we will reunite at KKotbuni Nae in the International Market." The International Market became famous as a result of the movie.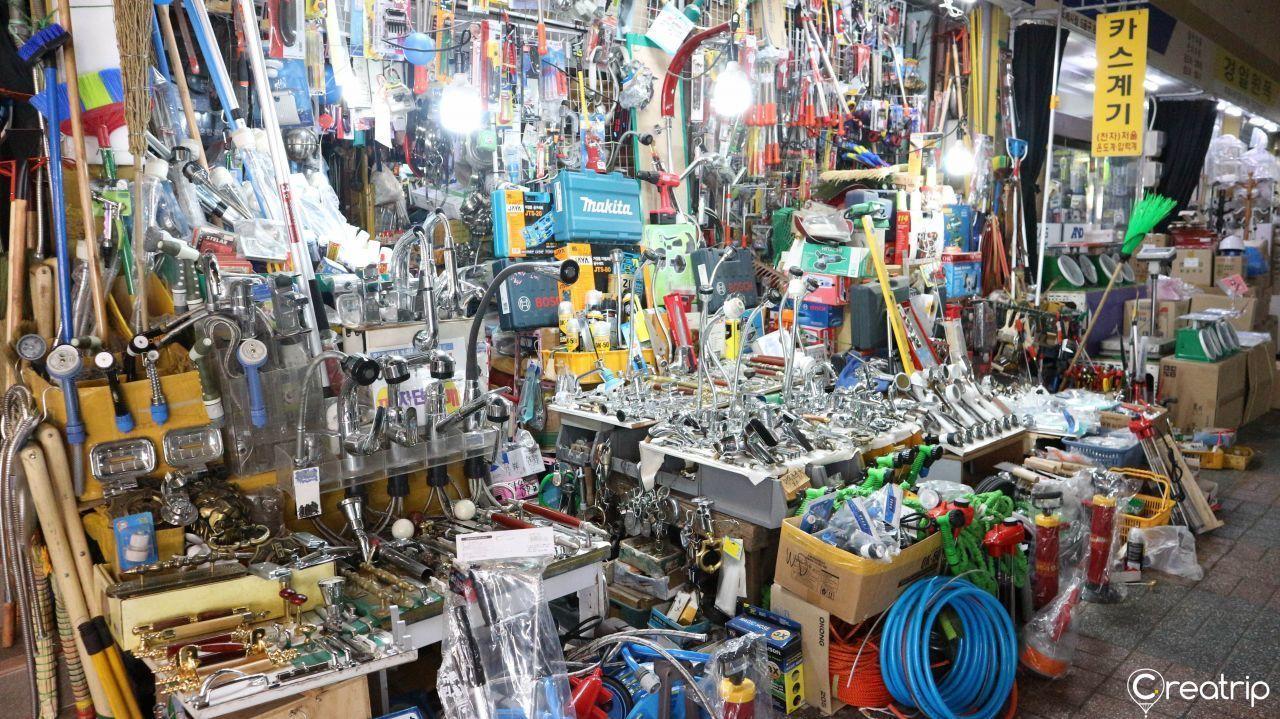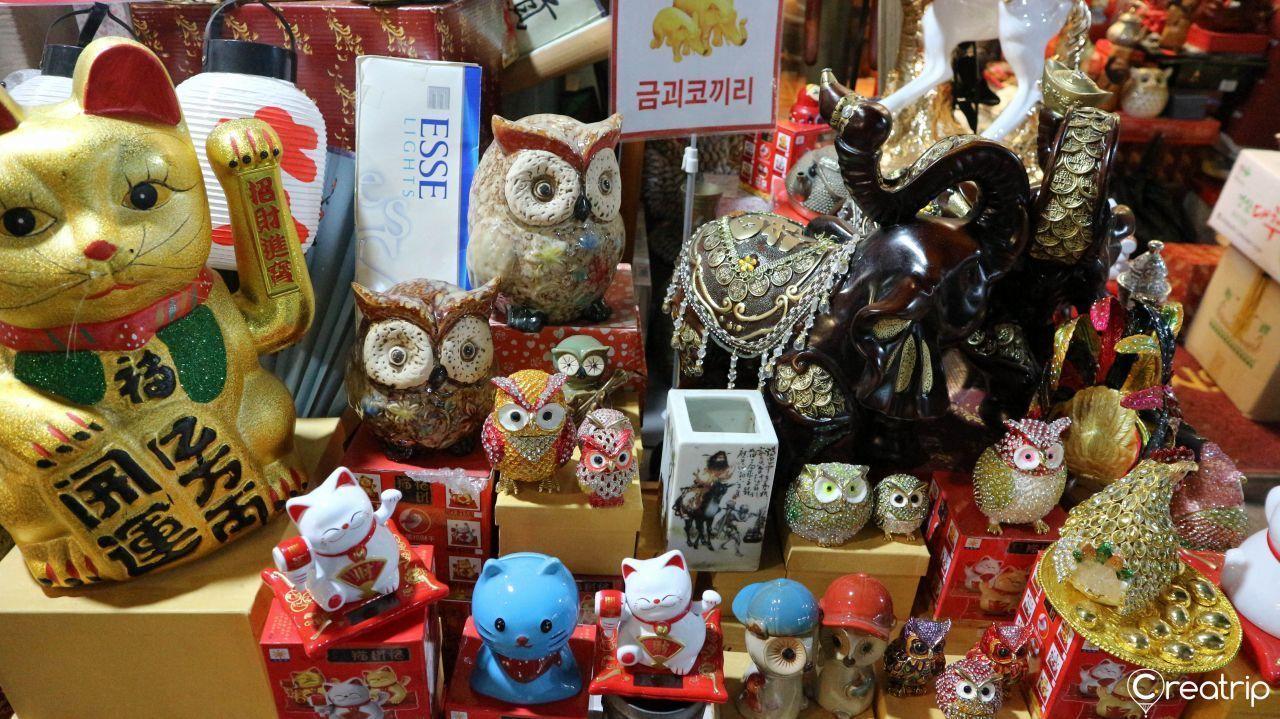 During the Korean War, many refugees from the North settled down in Busan. The international market was formed around the war times. After Korea gained independence from Imperial Japan, many Japanese people could not ship their livestock as a freight. As a result, loads of livestock and appliances were auctioned at the International Market. Therefore, this market became the biggest flea market in the region.
One requisite for buying Japanese people's bags and luggage was "not to open the bag until the payment is fully paid." Many Korean locals came to the international market to bid. It was almost like winning a lottery. Some of them got lucky and found invaluable stuff after opening the bags. However, the current international market has become a plain market that sells groceries, tableware, and traditional Korean products. Special snacks such as winter mixed noodles and spicy fried rice cakes can also be found in the international market.
Anyone who has watched the movie "International Market" would definitely check out this market. Find Kkotbuninae, which was the major setting of the movie, and take selfies in front of the photo. The store owners will kindly inform you about the best photo spot.
@More Nanpudong attractions: to read more about the international market, please click me.
Busan Tour|Nampodong

:4. Bupyeong Market
Address:부산광역시 중구 부평동 부평1길 39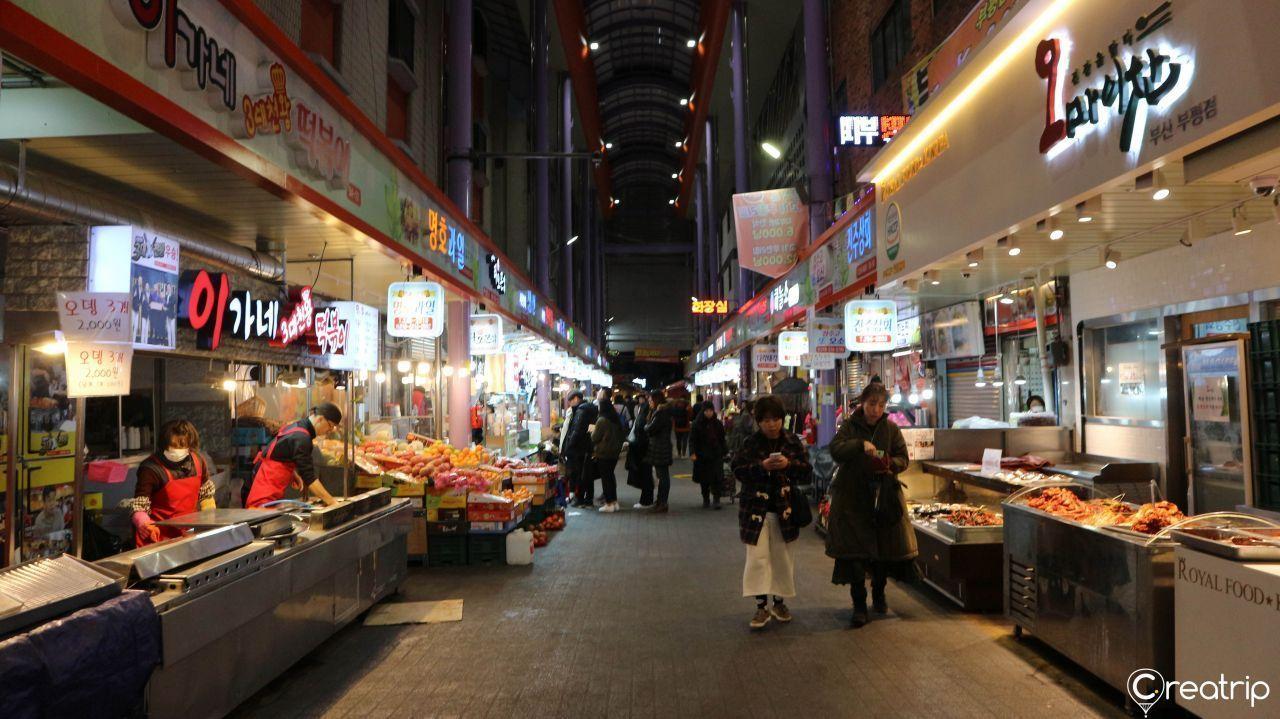 There is another famous Nampodong attraction right by the International Market: Bupyeong KKangtong Market. You will witness that market has different ambience in the morning and the evening. I recommend you visit this market at night. The market becomes more lively at night.
Bupyeong Kkangtong Market is not known to many tourists. This market is Busan people's secret place. Busan does not have a night market, and the Bupyeong Market opens until night time. At the end of the Bupyeong market street, you will see many vendors selling interesting street foods! Compare to Seoul, Busan Bupyeong market sells snacks at a bit lower price. This spot is a gourmet's favorite paradise.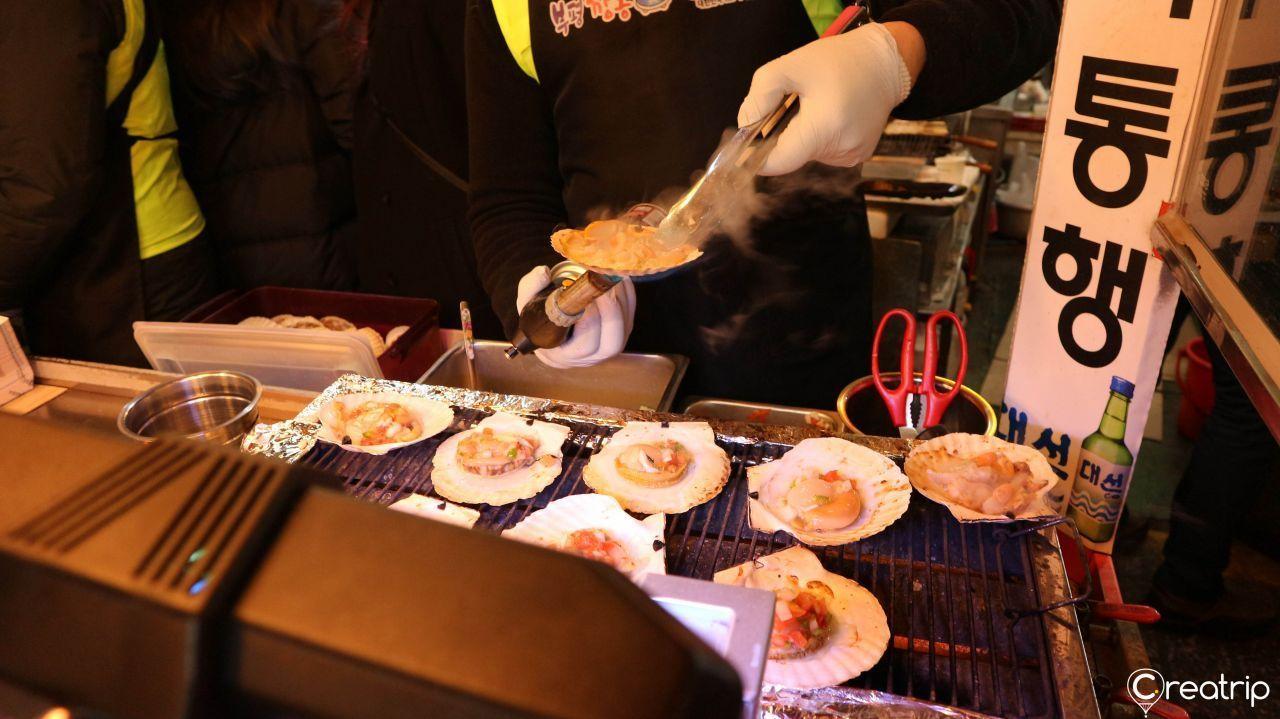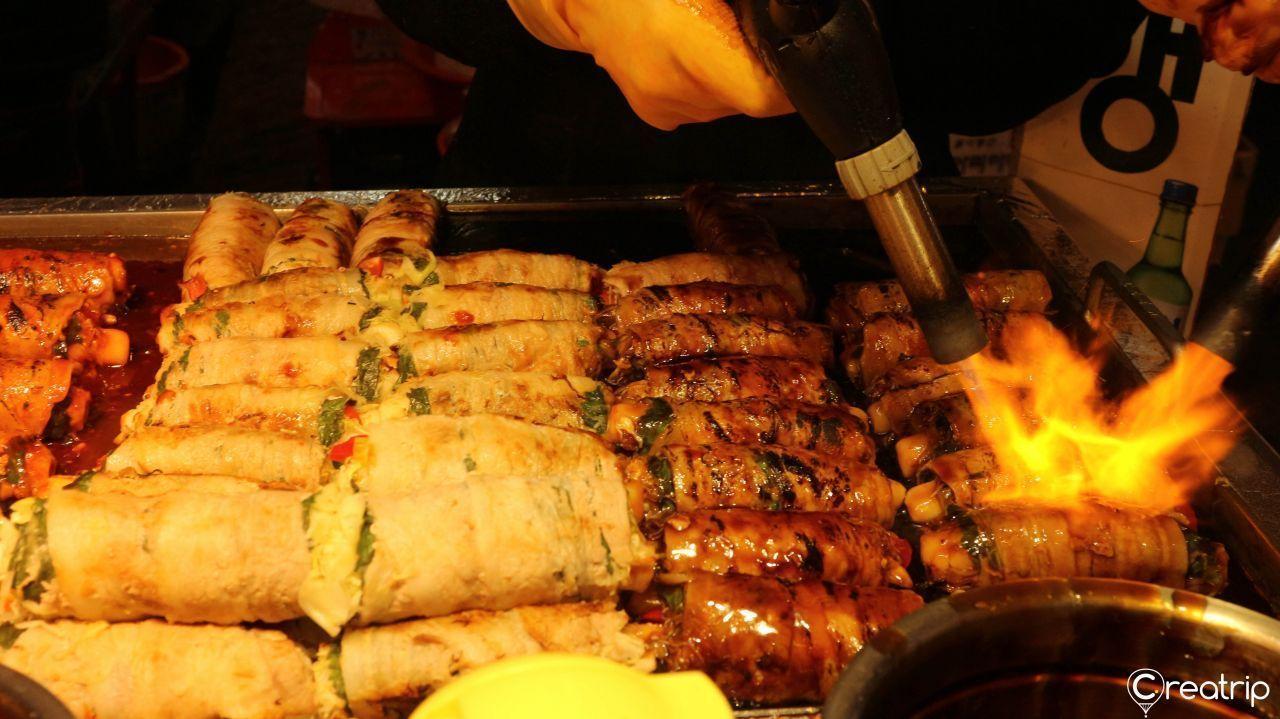 Visit this colorful Nampodong, Busan. If you don't know where to go at night, don't look too far.
Stop by the Bupyeong Market!
@More Nanpudong attractions: Fuping canned market information, please click me.
Busan Tour|Nampodong

:5. Nampodong Park:Yongdusan Tower
Address:부산광역시 중구 광복동 용두산길 37-55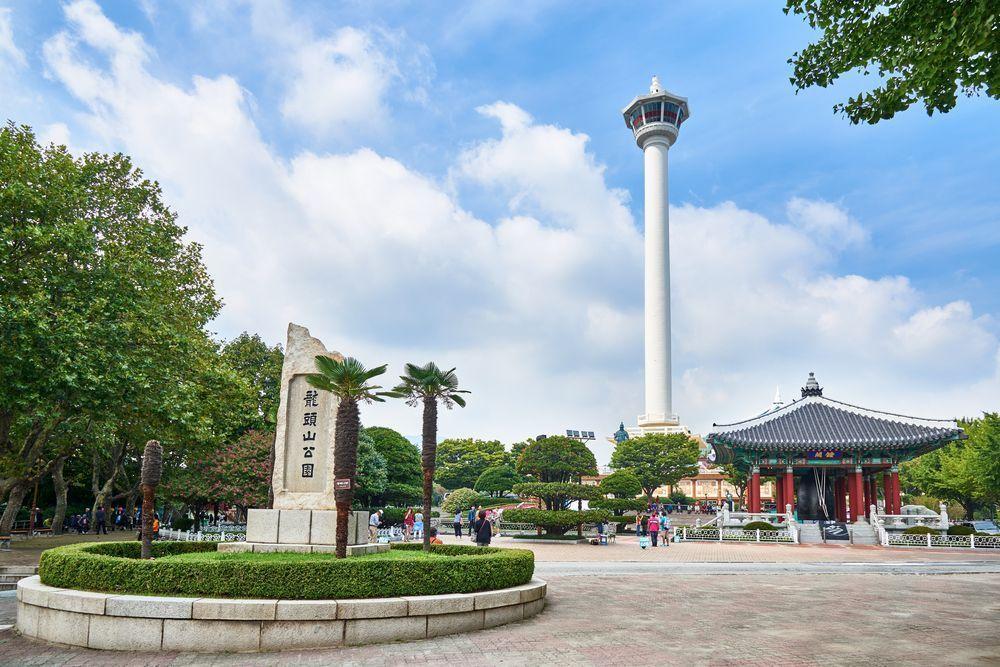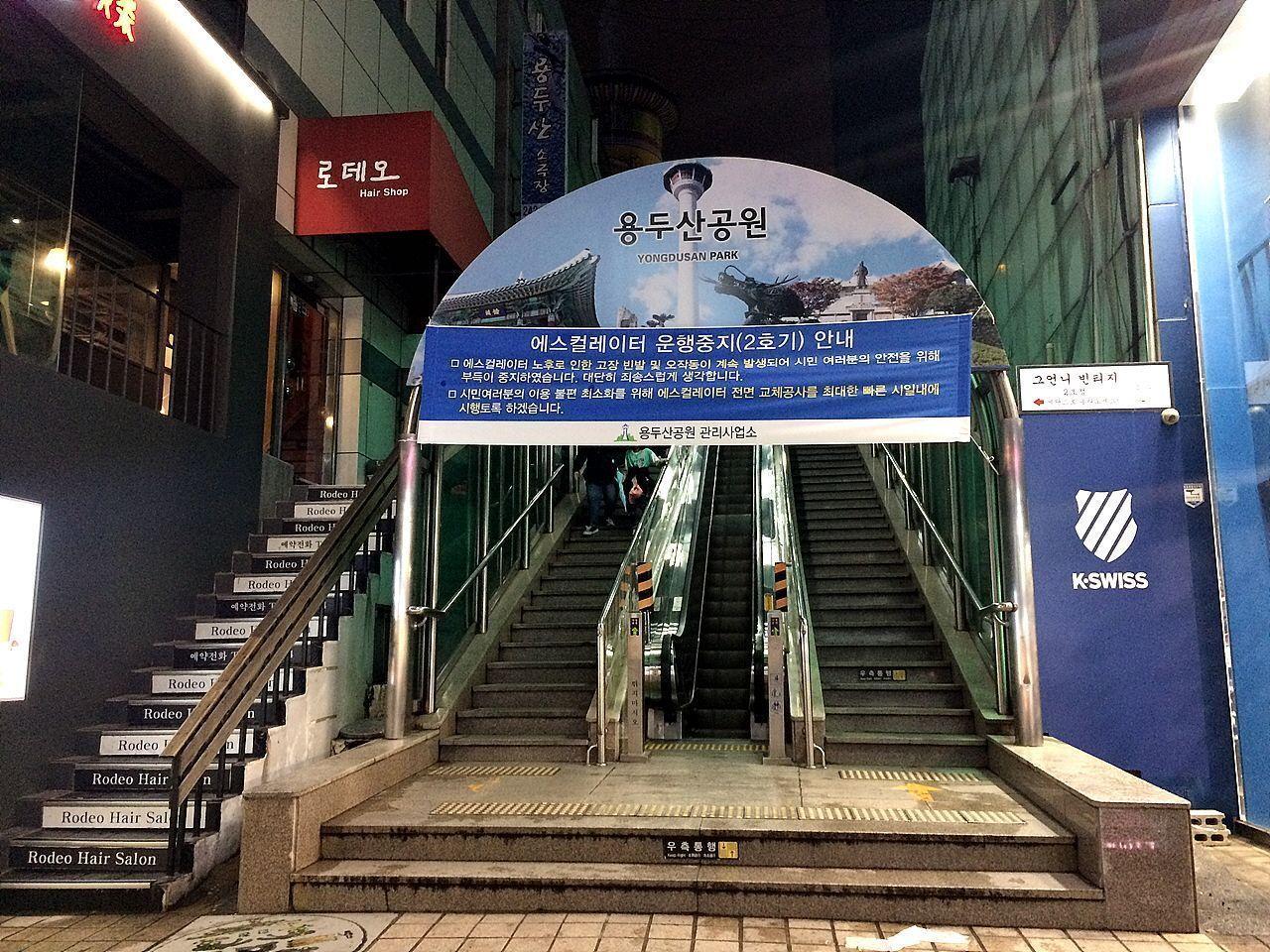 The entrance to Yongdusan Park is connected with an escalator. It is located next to "Gongcha." When you see this escalator, take it up to the park.
Yongdusan Park is crowded with many elderly people during the day time. Because the summer in Korea is hot and humid, I suggest you take a walk at night to see the night view.
Busan Tower is a landmark of Busan. You can go up to the observation deck and see the Busan night view as appeared on the photo above. However, not many people would go to the observatory because the facilities are getting too old.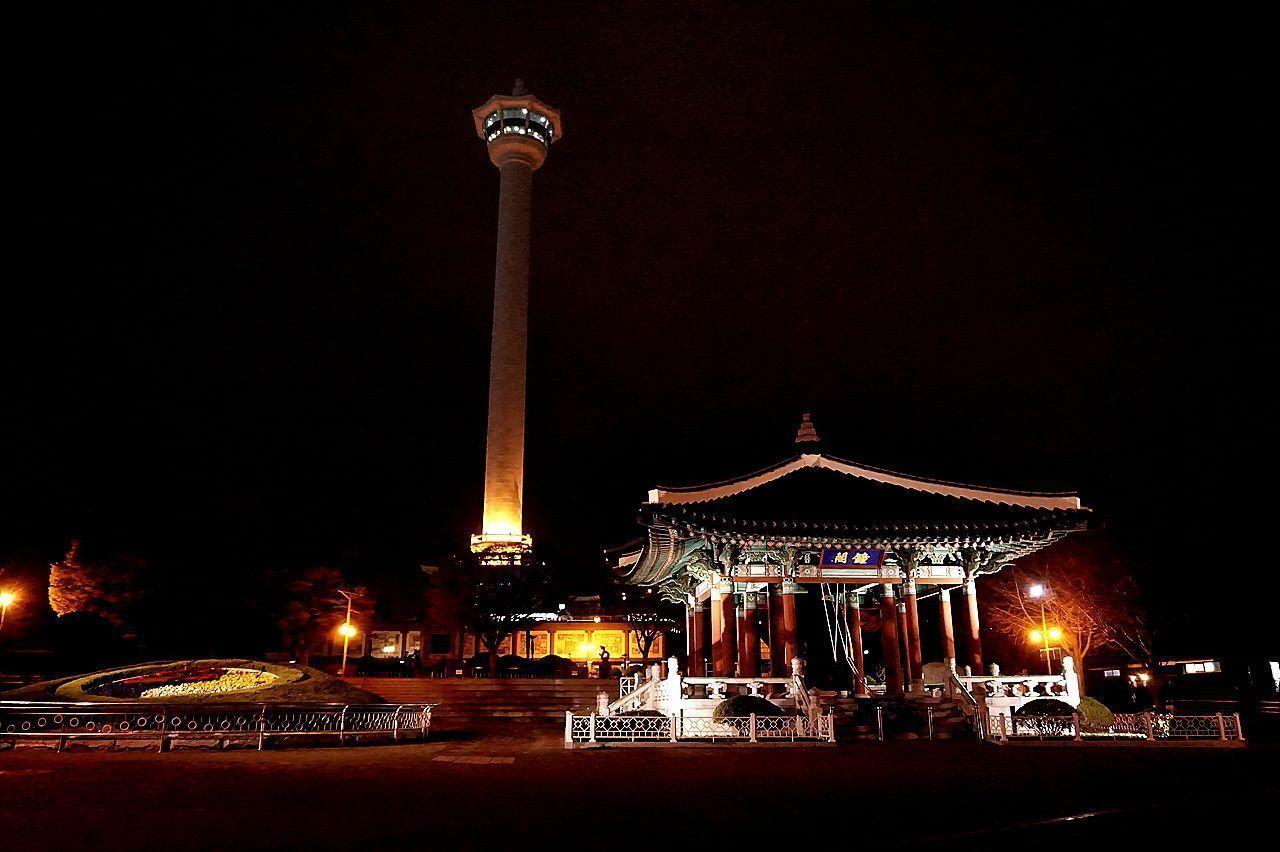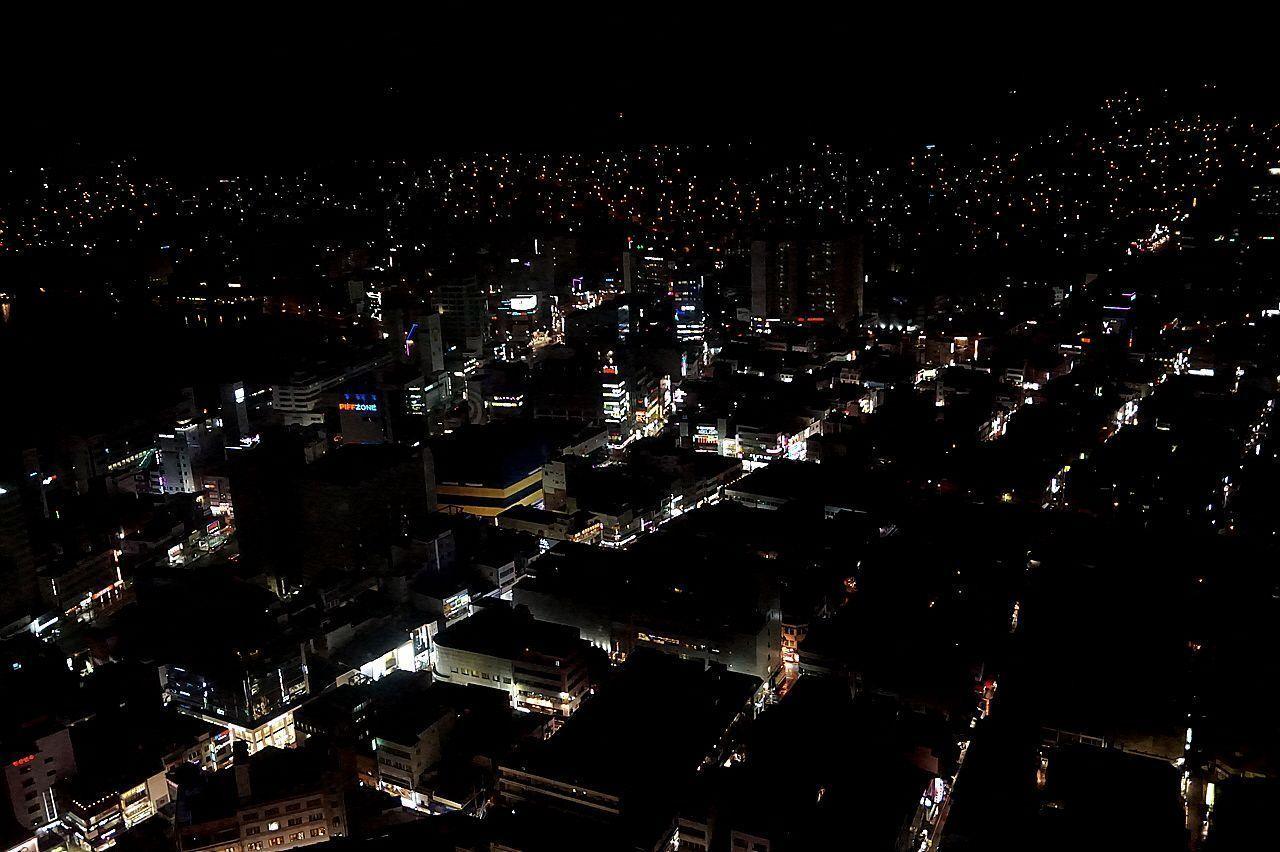 @More Nanpudong attractions: More Information on Yongdusan Park and Busan Tower, please click here.
---
The above is a list of recommended spots for international tourists who want to explore Busan Nampodong like locals. I recommend you going to the Nampodong restaurants, attractions, and cafes to feel the authentic Busan. I hope you find this post helpful!
Dear Creatrip members, I will see you again in my next post!
✨Our instagram
instagram.com/creatrip.global
? Subscribe to Creatrip on Youtube