K-pop Idols Who Embrace The High Teen Fashion Style Flawlessly
8 K-pop idols that dress like the main character of a 90s coming-of-age movie!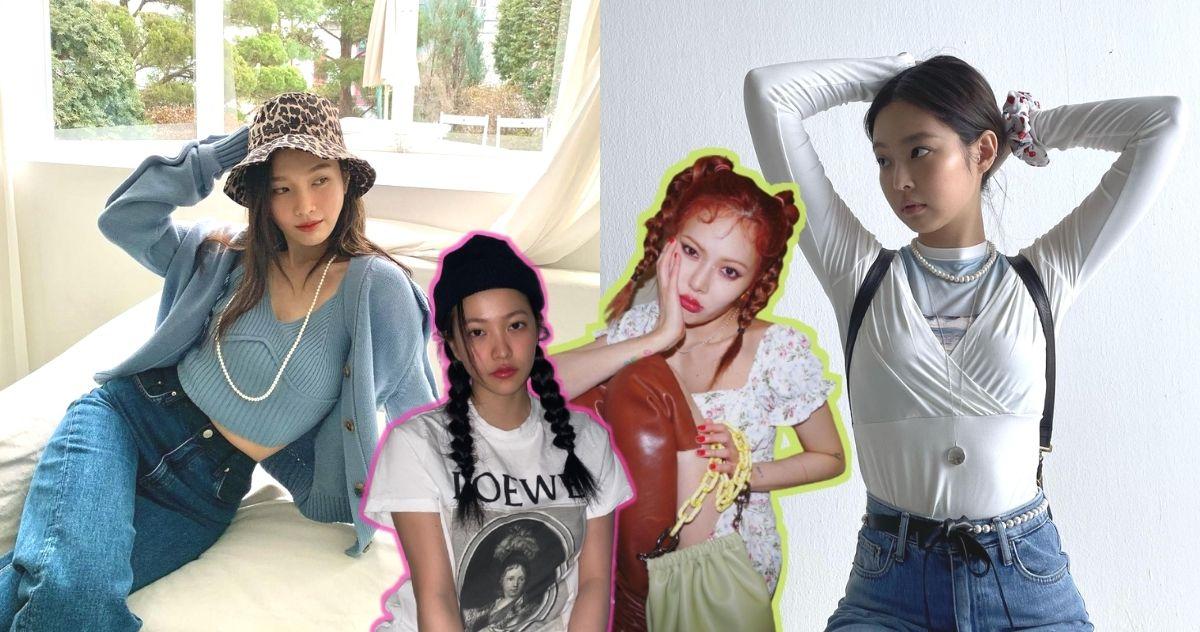 Today we'll be looking at 8 K-pop idols that have taken on the high teen fashion world by storm.
High teen fashion has become a major trend in Korea among the youth these days.
Let's analyze the outfits worn by popular K-pop idols who embrace the high teen fashion style!
To begin, let's look at what exactly 'high teen' fashion is.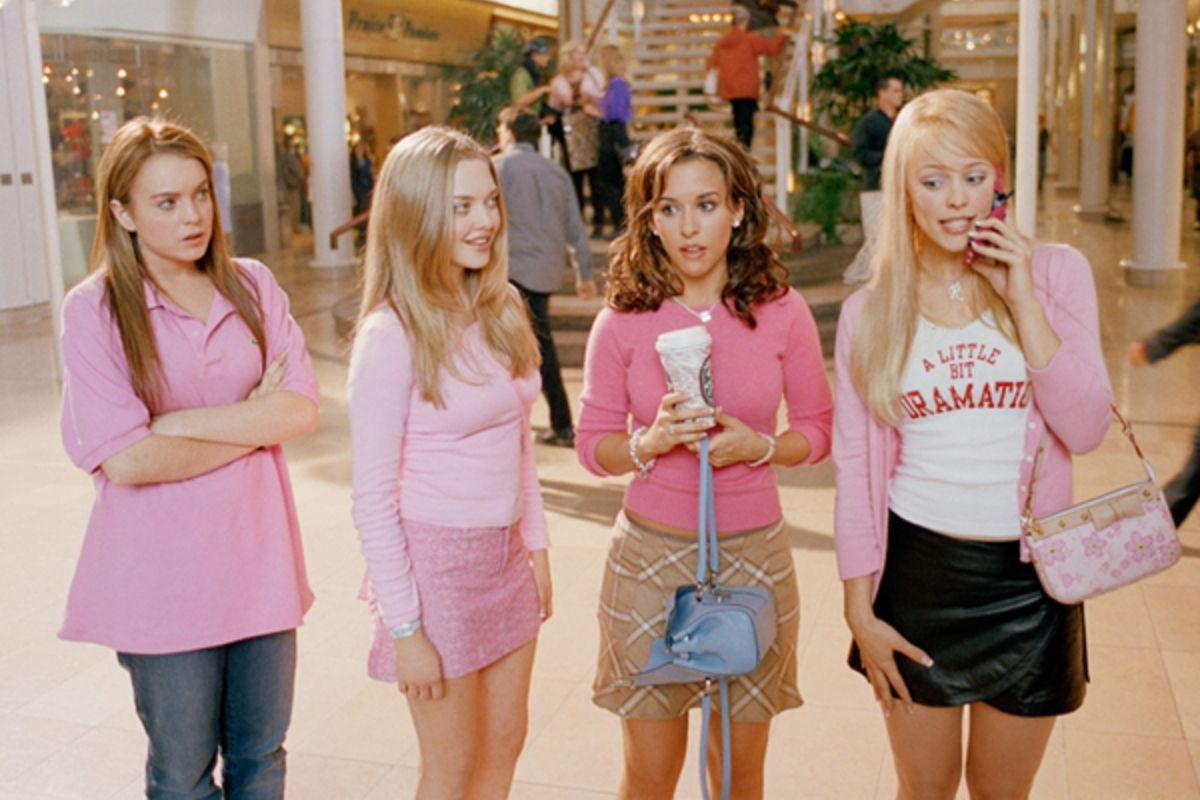 'High teen' is a widely used term in Korea that comes from the English words 'high school' and 'teenager'.
It refers to the culture and fashion that can be easily seen in Western coming-of-age movies during the 1990s and early 2000s such as Clueless and Mean Girls.
The main theme of high teen fashion is obviously teenagers. It's how high school students used to dress in the movies.
Often sporting a pink crop top, tennis skirt, and a scrunchie, it is a mix of cute, girly, and bold.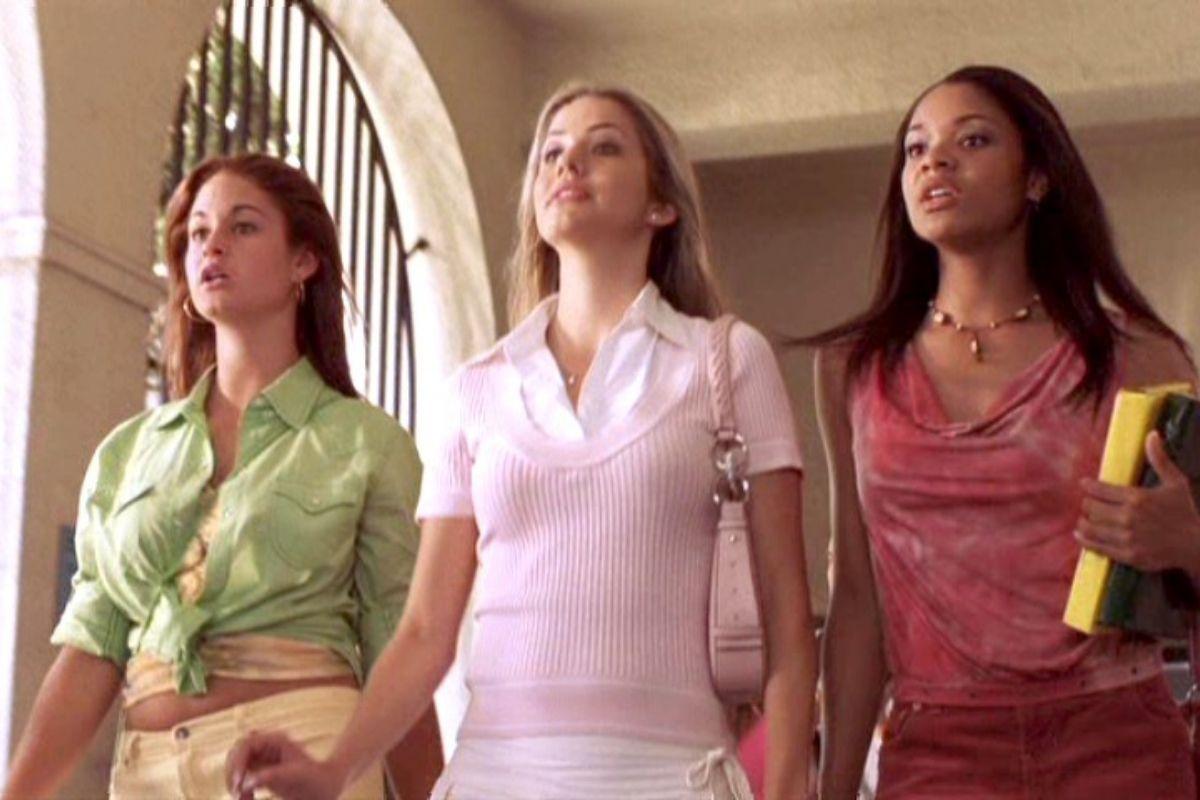 Other common clothes that can be classified as 'high teen' are pastel cardigans, square neck t-shirts, polo shirts, vests, plaid dresses, and pleated skirts.
Handbags, knee-high socks, and large accessories are also often worn to further make a statement.
Remember, the goal is to stand out the most at school!
---
BLACKPINK
Jennie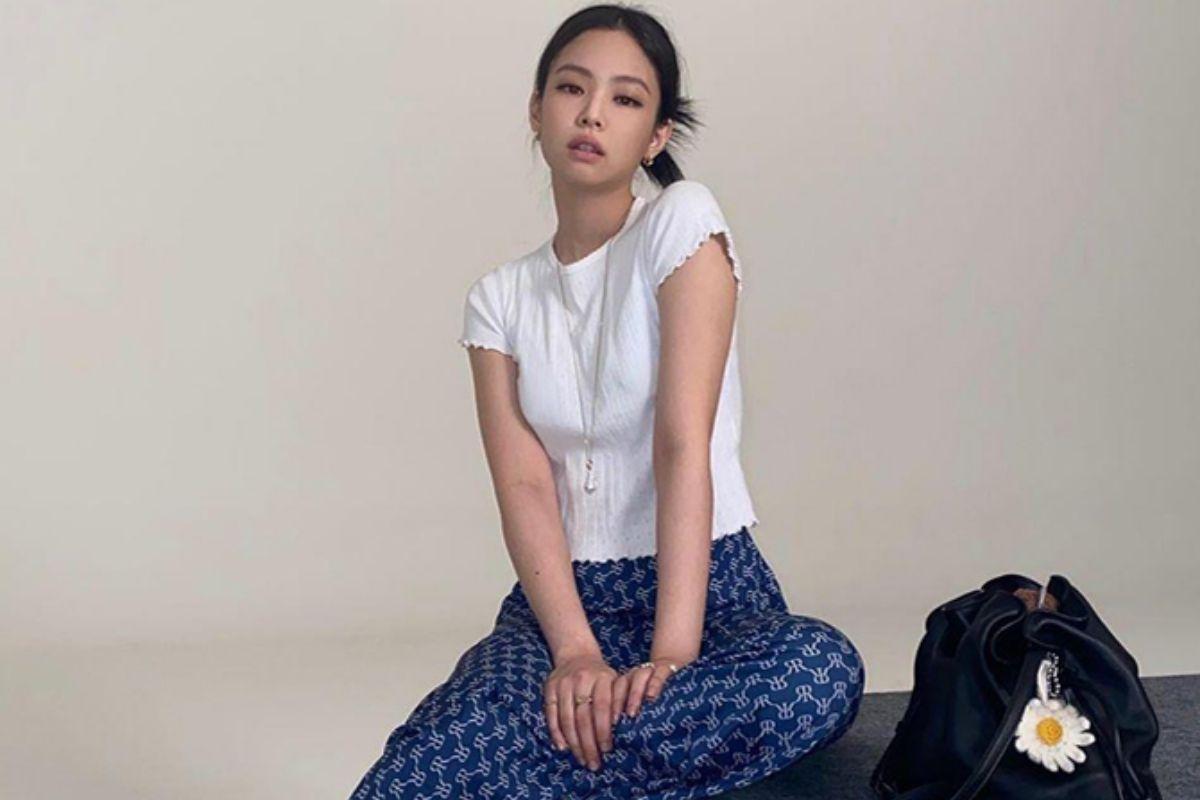 Jennie from Blackpink is one of the main reasons behind the high teen fashion explosion in Korea.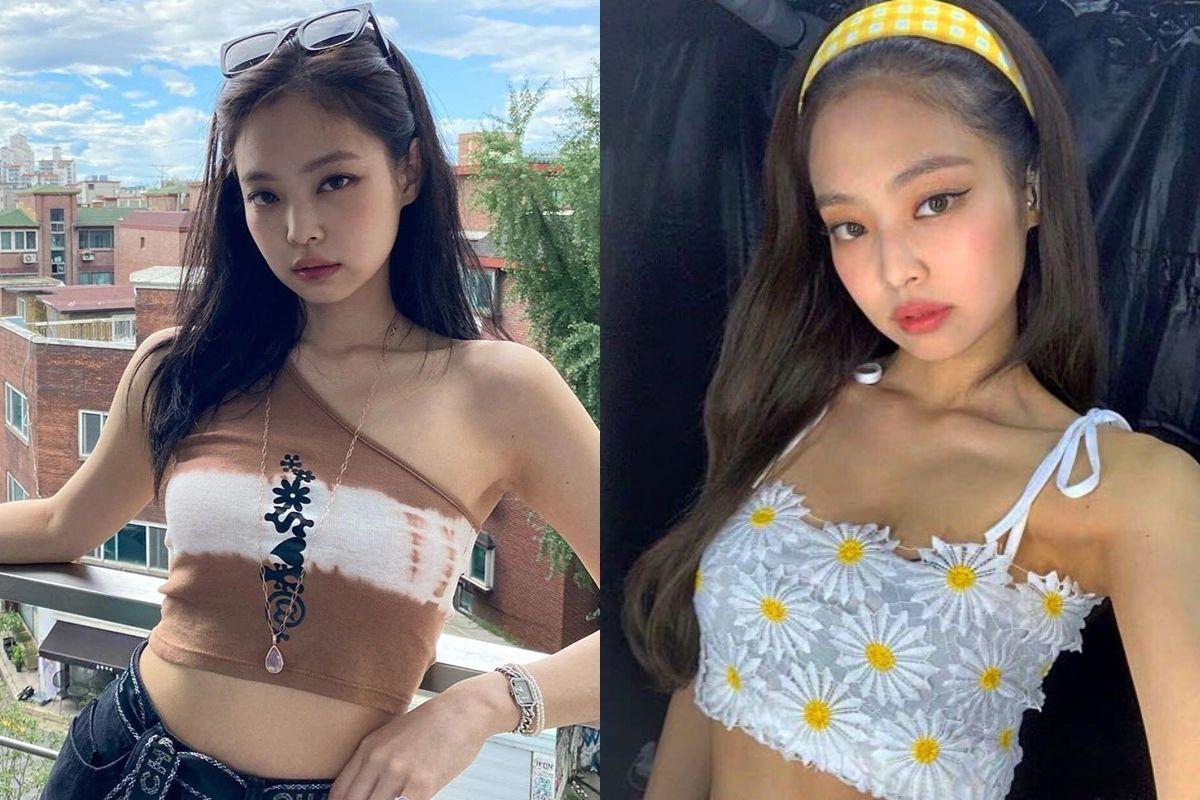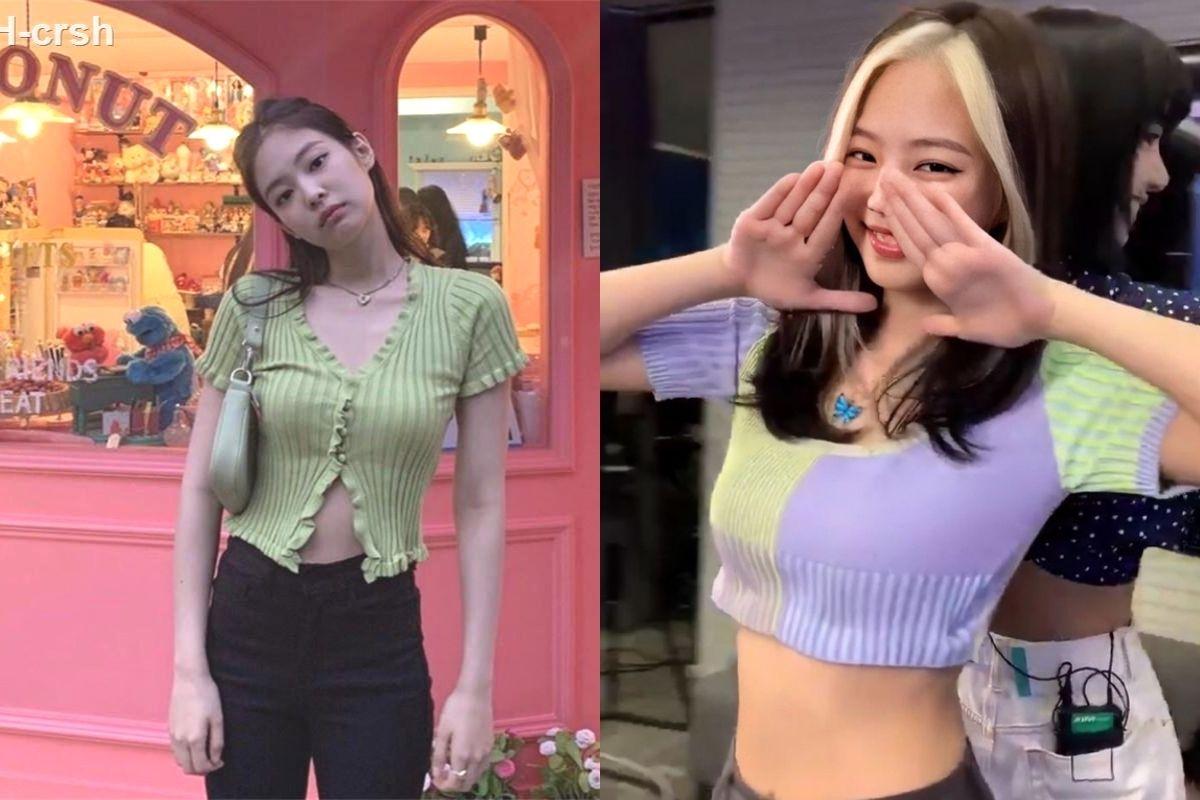 When you think of high teen fashion in Korea, just picture Jennie in colorful crop tops!
Crop tops and high-waisted jeans will accentuate your waistline and boost up your confidence.
Her style makes you think of the popular girl in high school that turns heads in the corridors.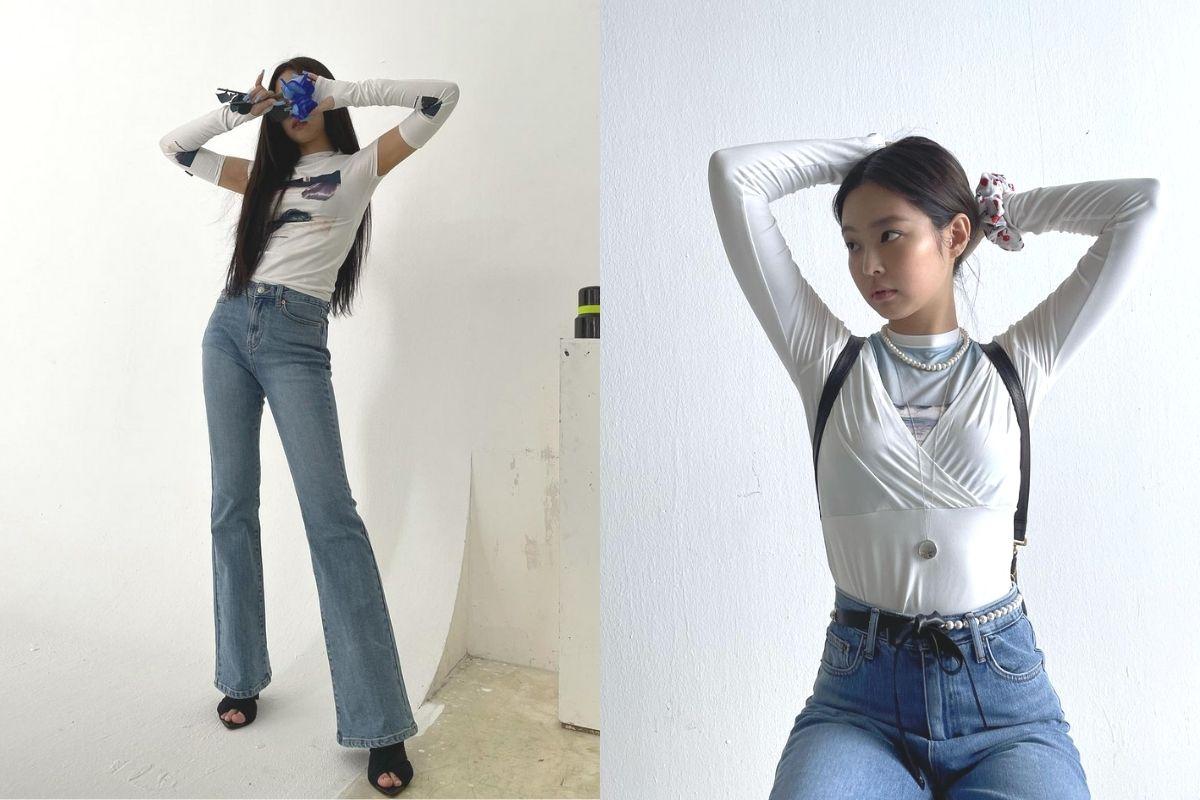 Jennie is able to mix and match different jeans and pants with her crop tops very well.
She has an incredible talent for turning a basic white crop top into a stylish fashion piece by pairing it with the right pair of jeans!
Her sense of style is very luxurious and timeless.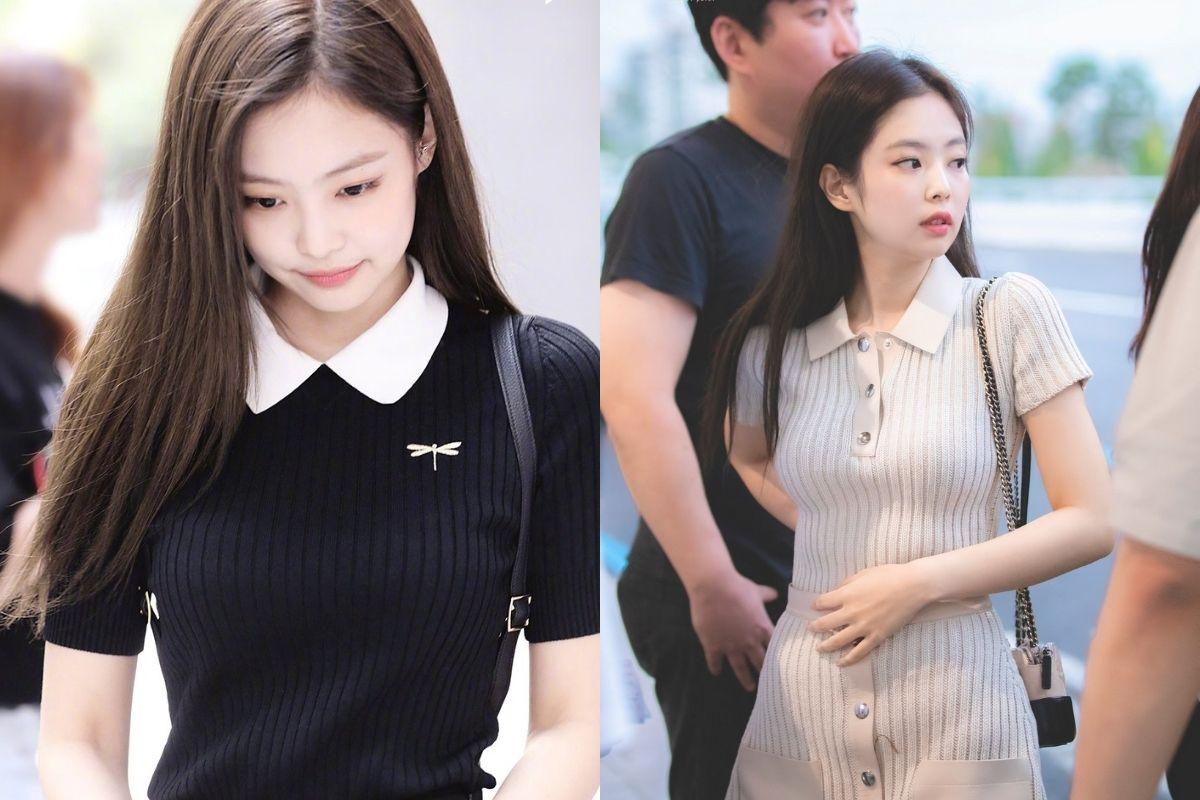 She is also seen wearing simple polo shirts that make her seem like the girl next door you want to go to the library with after school.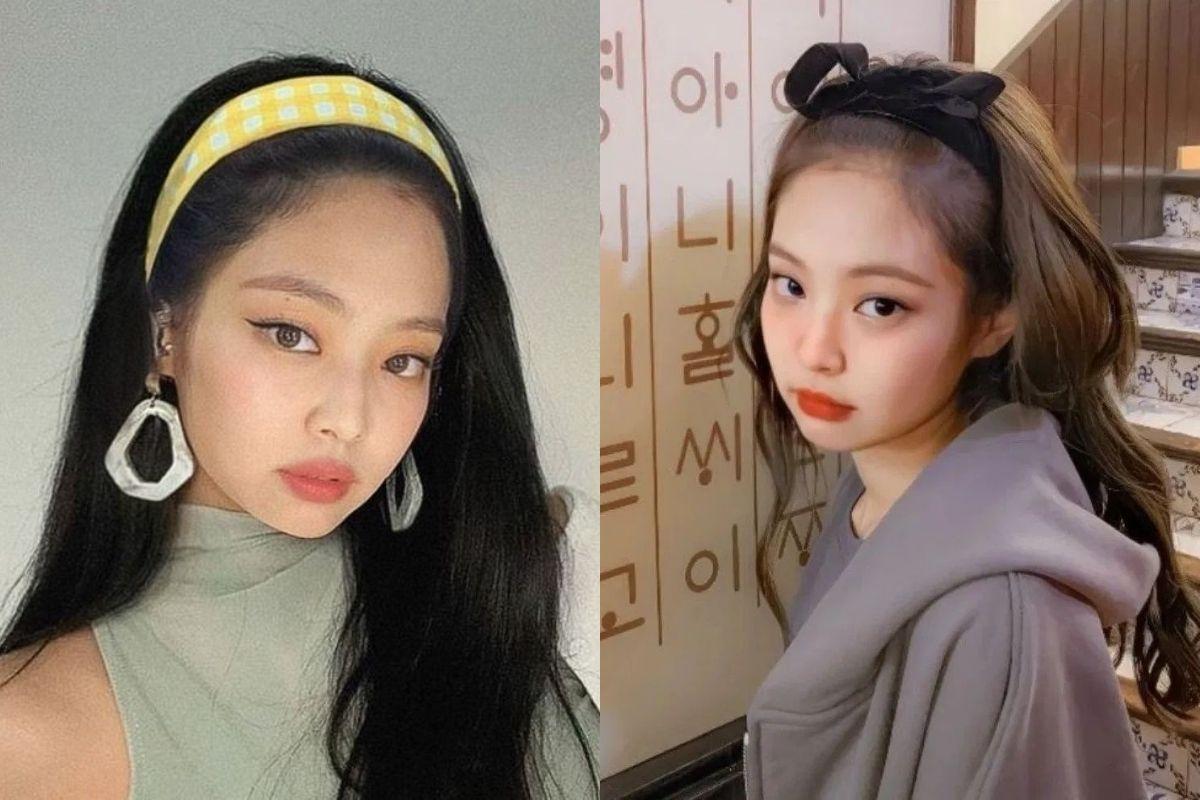 She often wears big accessories as statement pieces with simple outfits.
Whether it's a colorful headband or large earrings, she embodies this fashion style flawlessly, doesn't she?
---
RED VELVET
Joy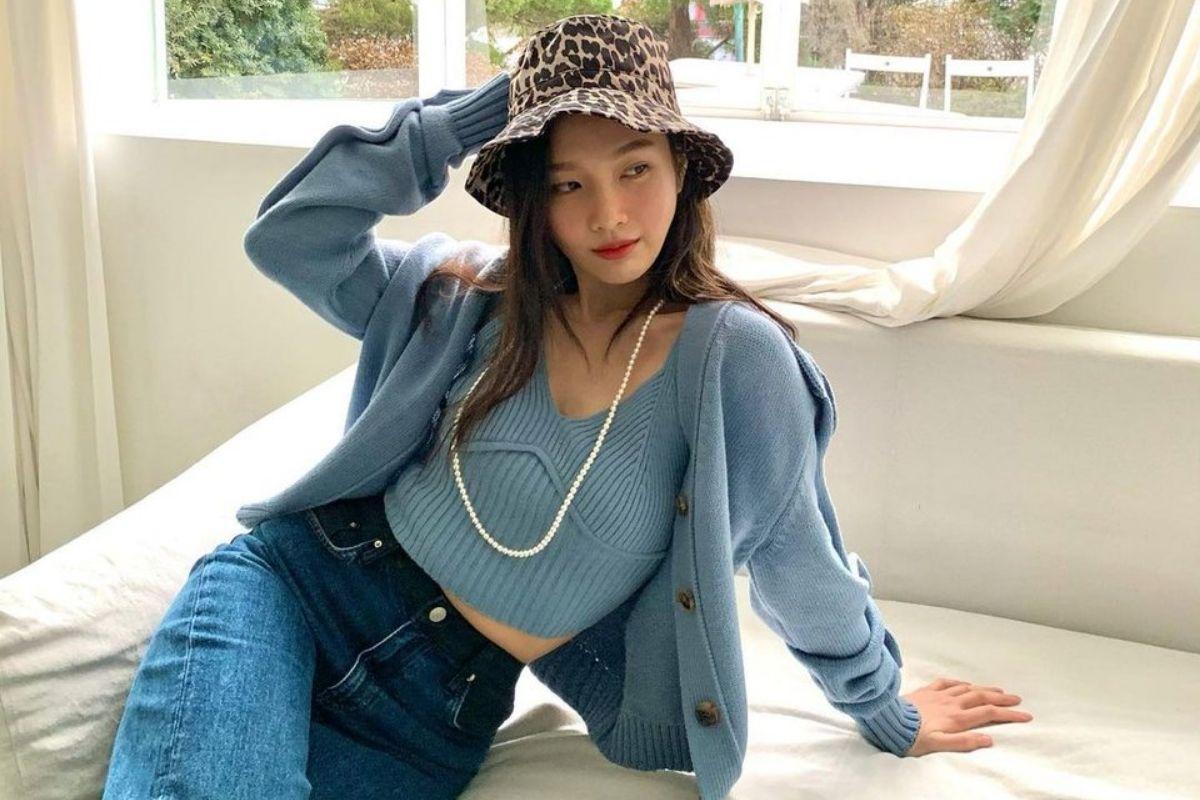 Along with Jennie, Joy from Red Velvet is another K-pop idol that is widely known for her high teen fashion looks.
However, Joy's touch on high teen fashion is a little different from Jennie's.
She likes to wear bright-colored clothing that makes her stand out from miles away.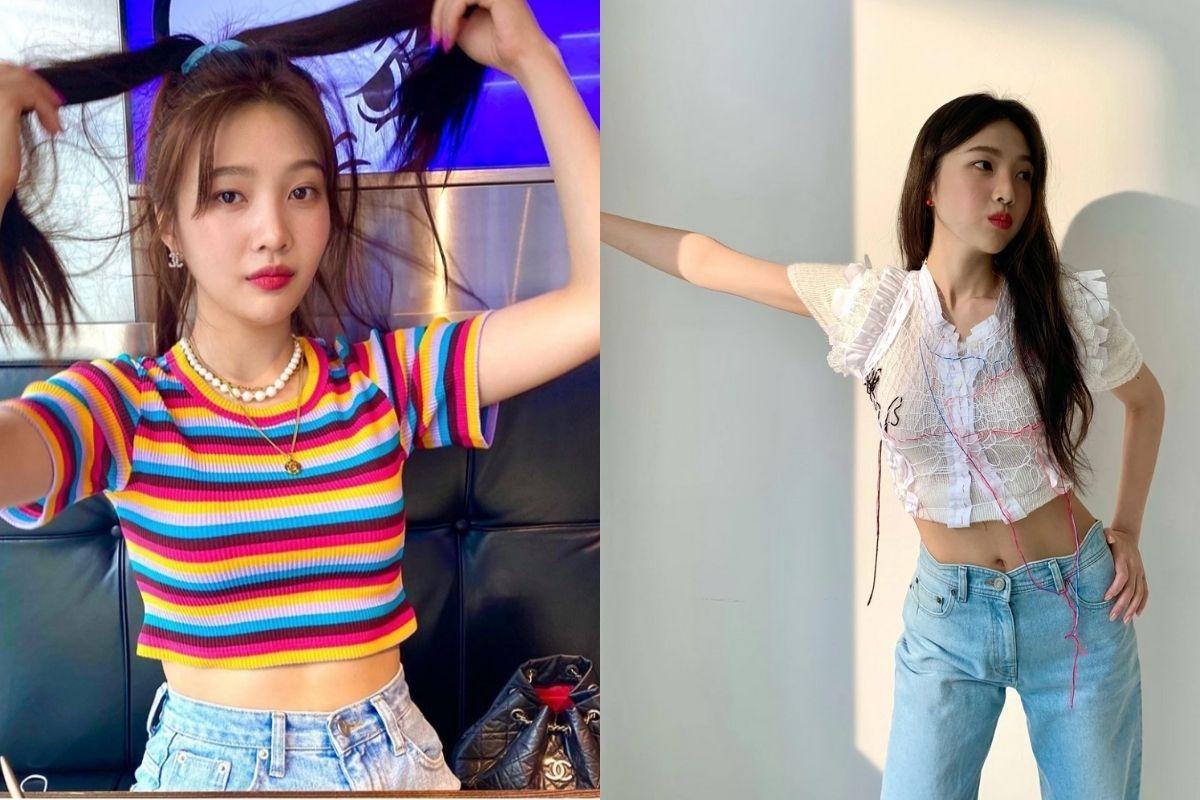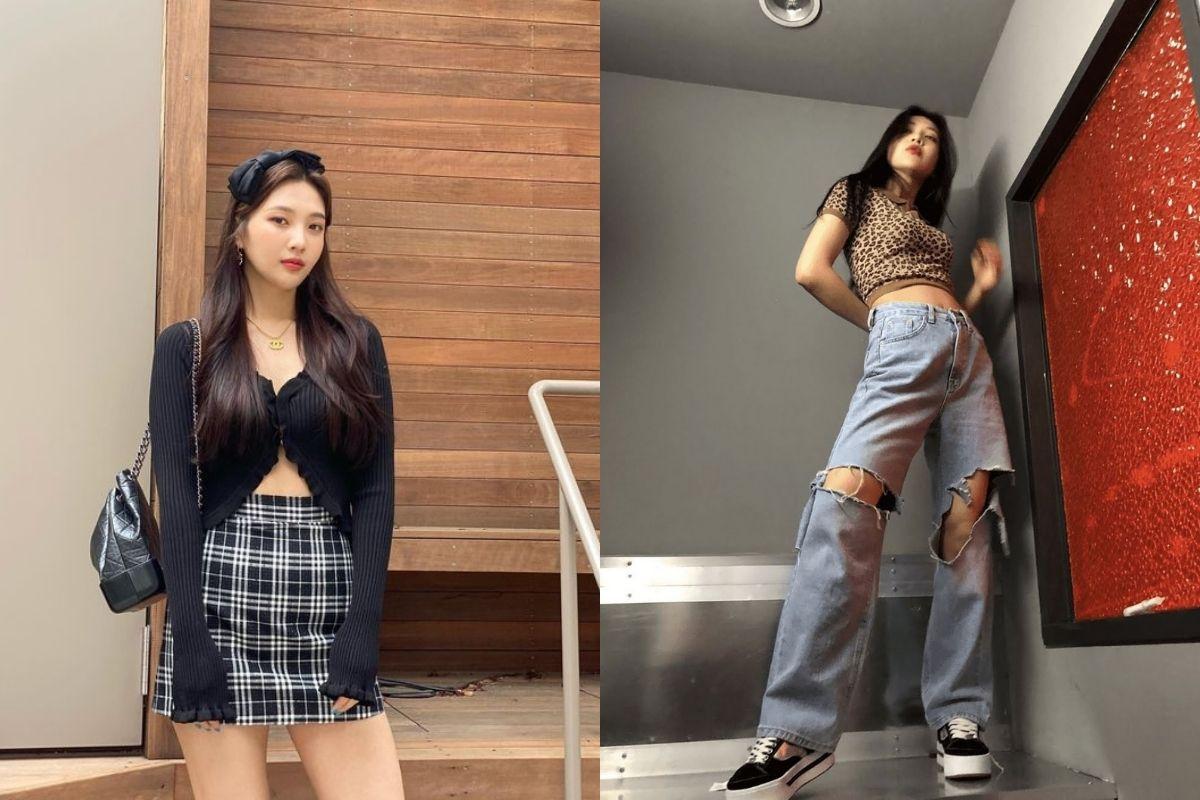 Of course, she is often spotted wearing crop tops with plaid skirts and baggy ripped jeans as well.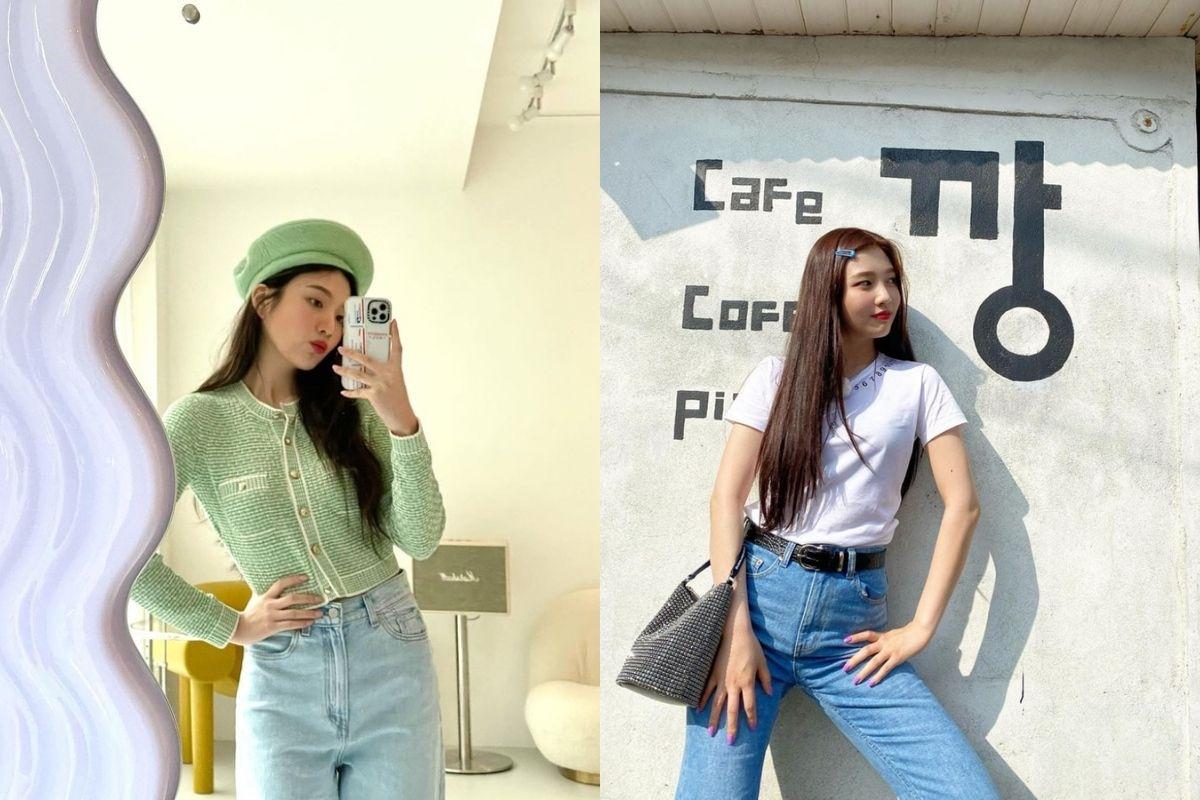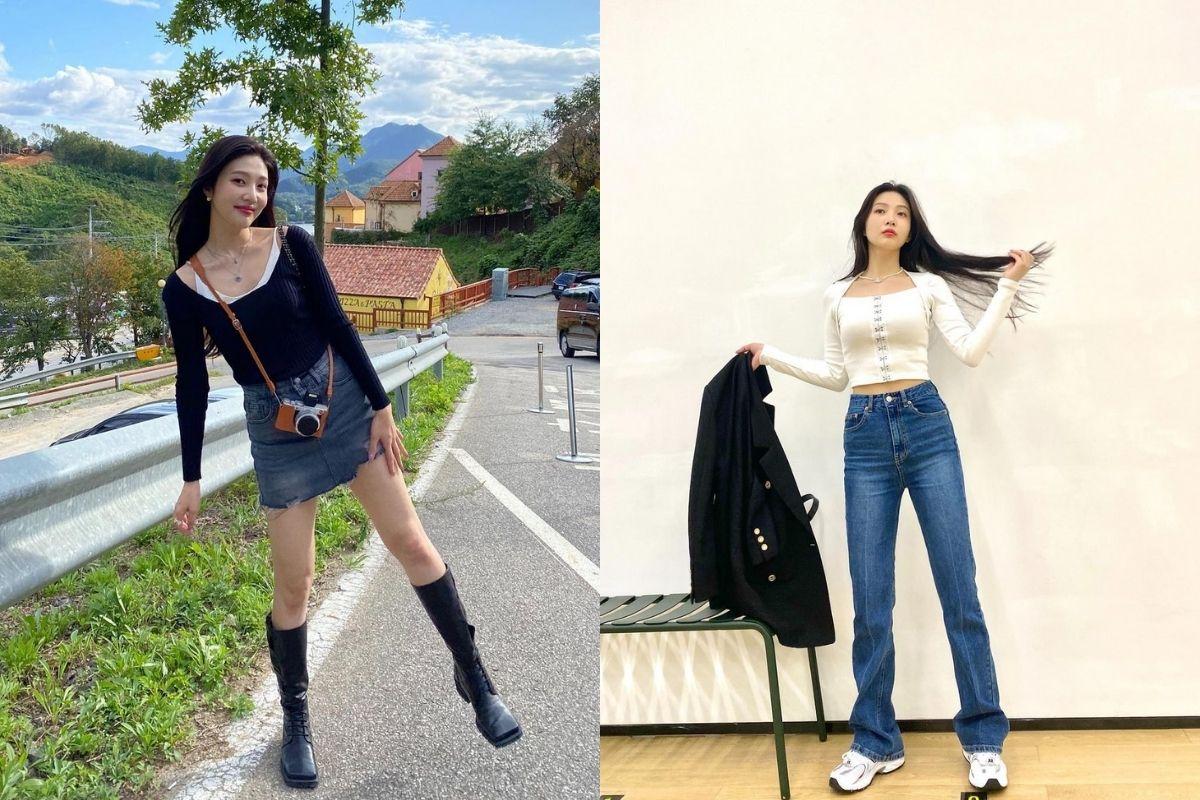 Joy often combines a simple shirt with a denim skirt or jeans.
It helps make her outfits look very stylish!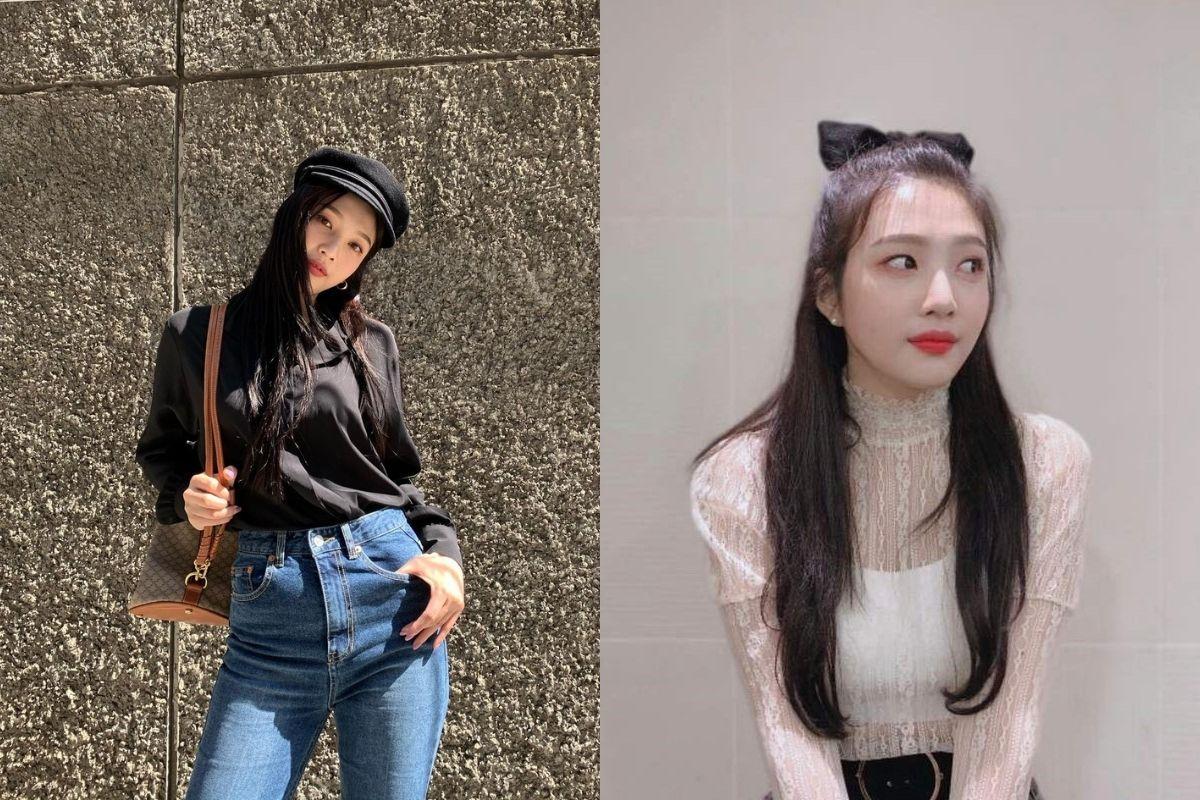 She also likes to wear a lot of accessories on her head such as a beret, a large bow, or a headband.
---
RED VELVET
Yeri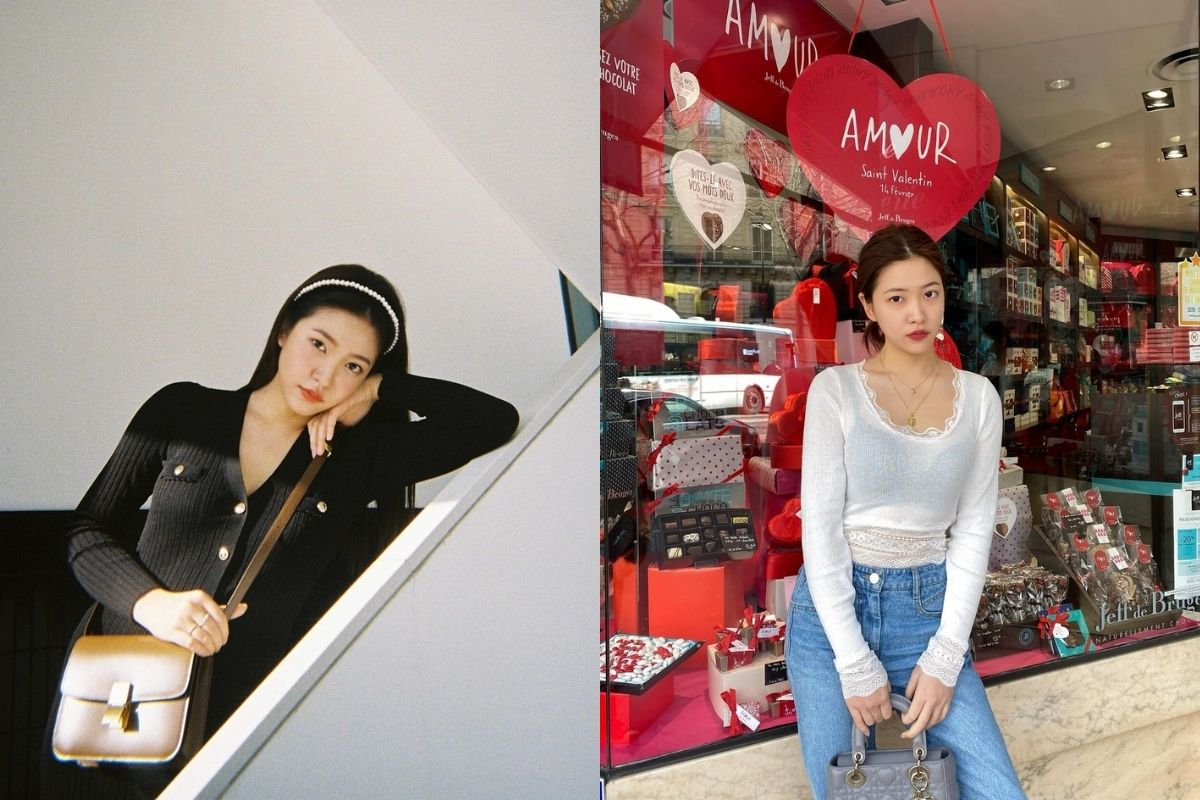 Another member of Red Velvet that likes to wear high teen fashion is Yeri.
Yeri makes high teen outfits look glamorous, in contrast to her cute image on stage.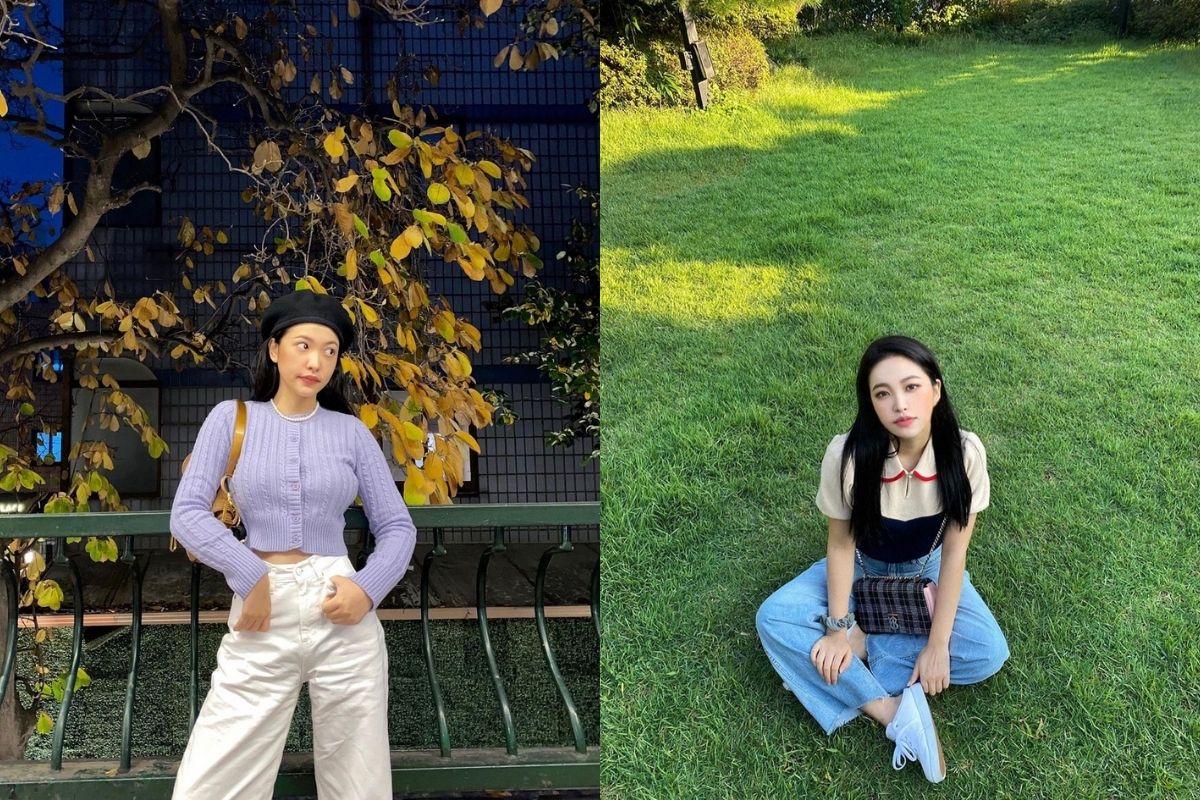 Her take on high teen fashion is very casual and youthful.
Her outfits are great to pin to use as a reference for your daily looks.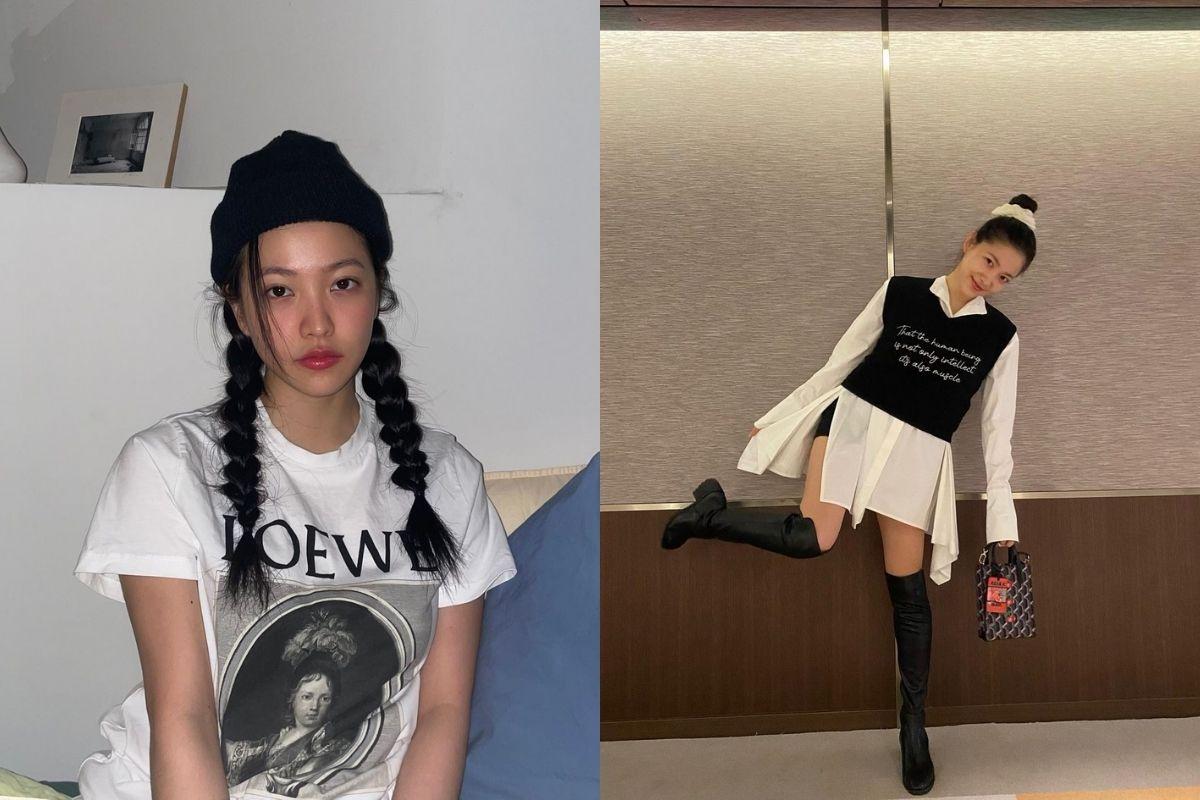 Most of Yeri's clothes are also in basic colors such as black or white.
Her clothes have minimal patterns that make them unique.
Square neck dresses with fun patterns like this make her look very sophisticated, yet teen-like.
---
GFRIEND
Eunha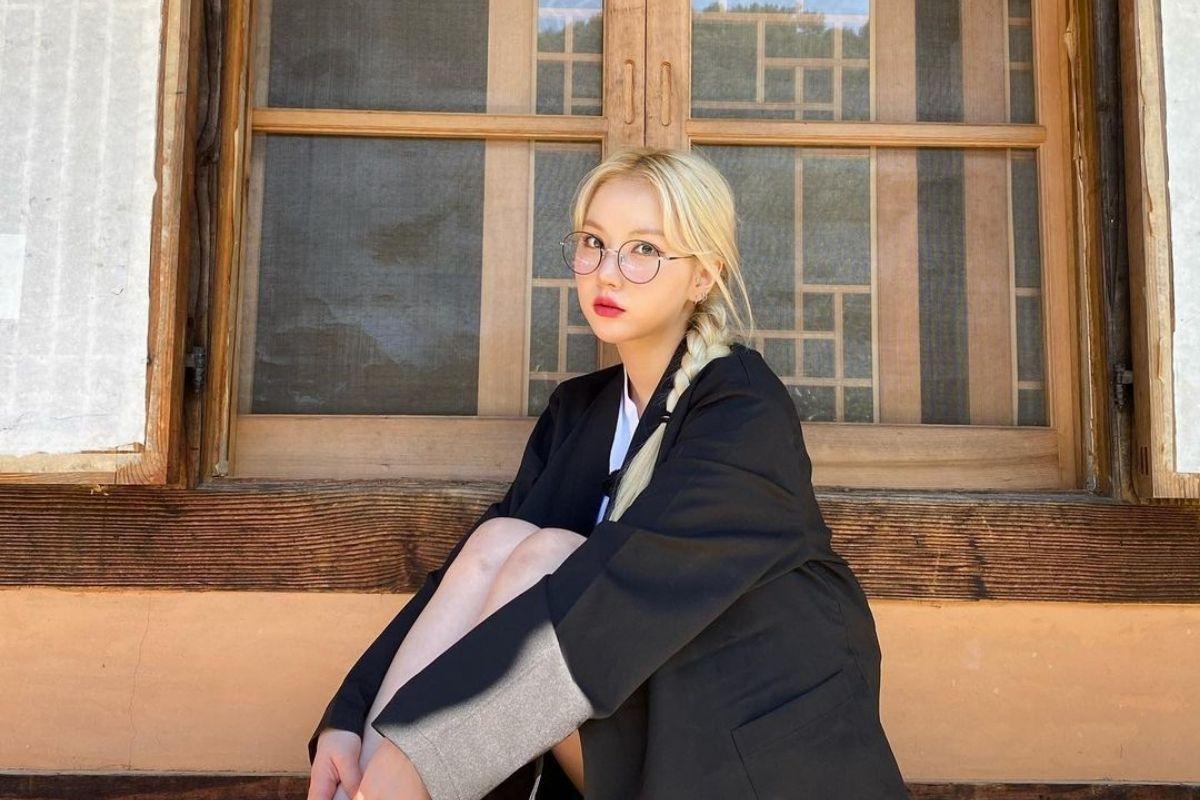 Eunha has a sweet and cute image like your girlfriend that needs to be protected at all costs.
Her fashion style also reflects a cute high teen look.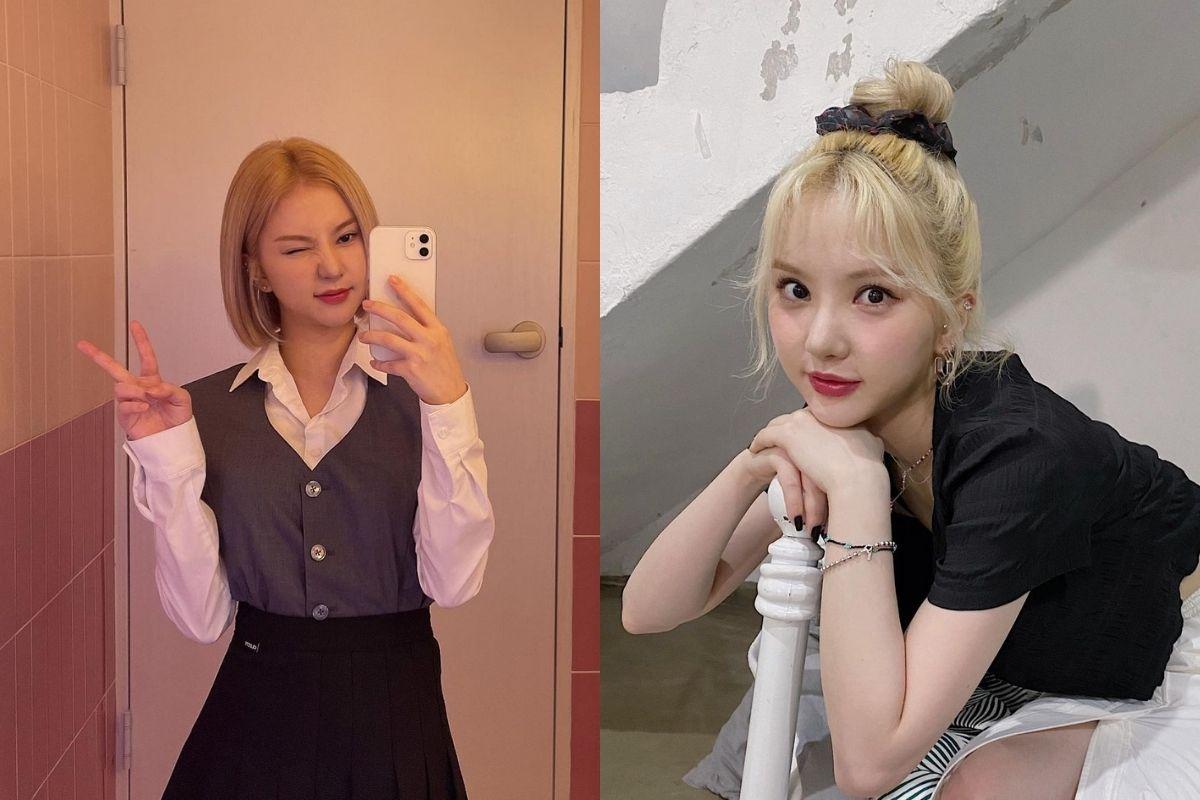 Eunha's fashion style is quite diverse.
Sometimes, she wears casual monotone colors, and other days, she goes all out!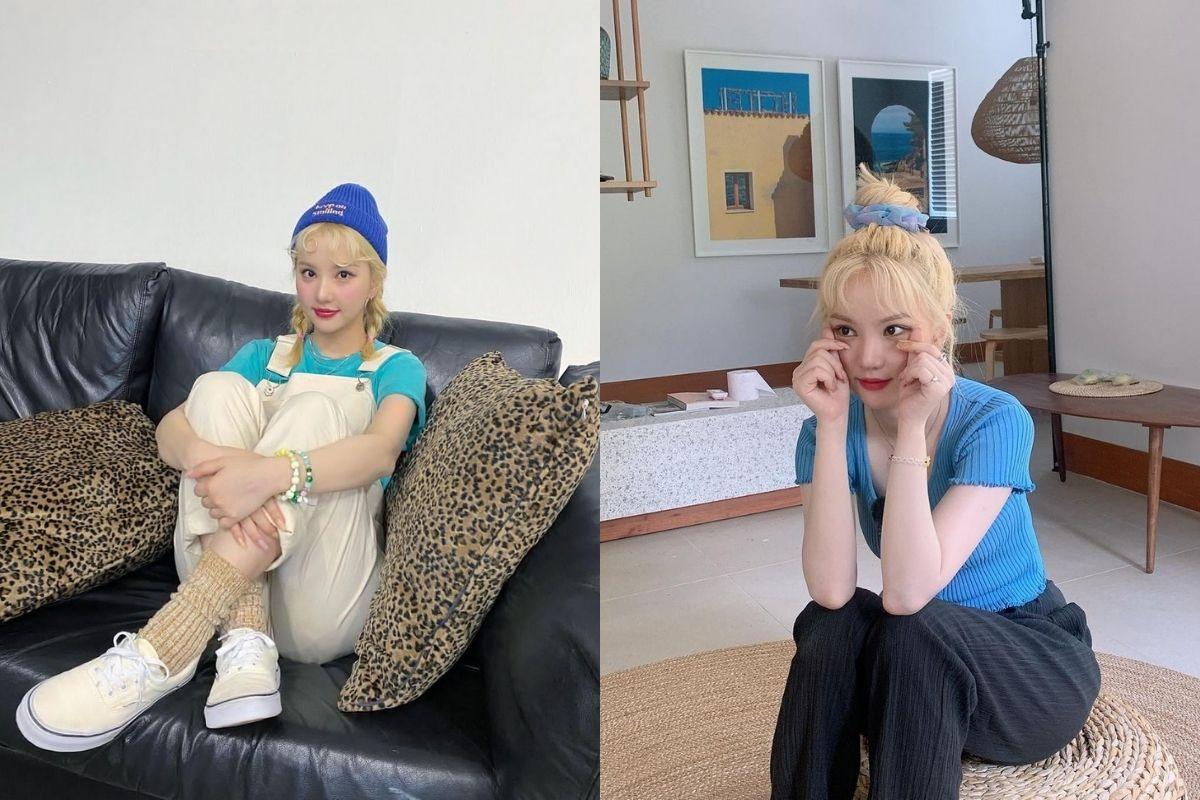 Bright-colored clothing will make you feel youthful and lively.
This is why it's a staple when wearing high teen fashion looks.
These looks are perfect for people in their 20s who want to show their fun personality!
She often wears elegant blazers and skirts as a set.
She likes to wear headbands and scrunchies which are fashion accessories that aren't going out of style any time soon!
---
Jeon Somi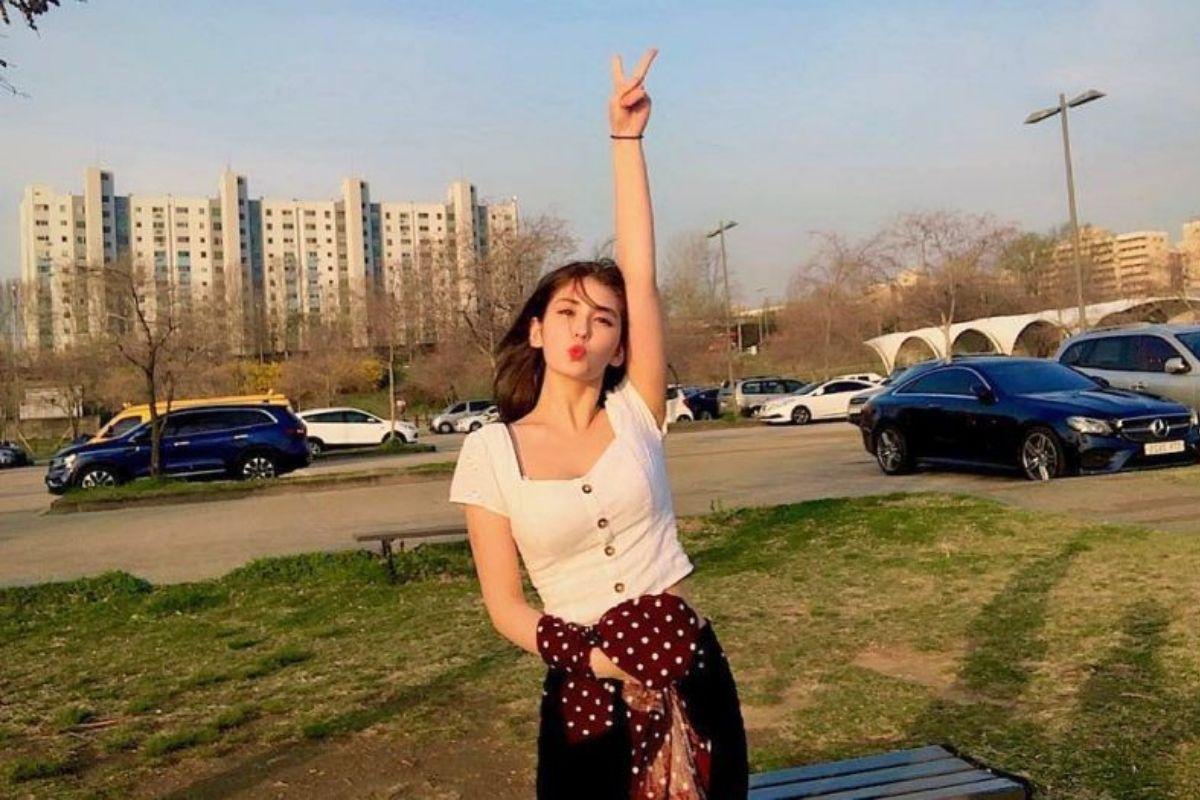 Somi is a K-pop idol of Canadian and Korean descent.
Her Western looks and her style make her seem like she stepped right out of a 90s coming-of-age movie.
Her sense of style is very simple. She likes to wear neutral tones that don't stand out too much.
Most of her outfits are in black or white.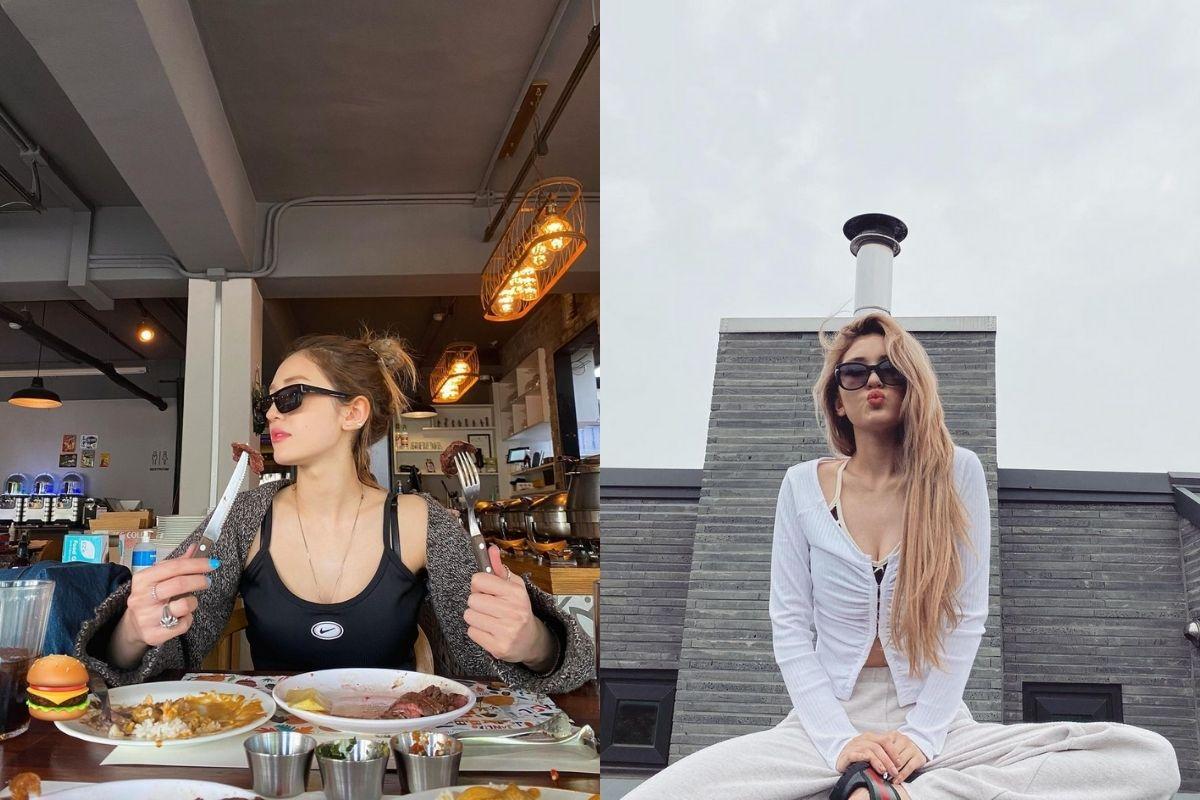 Her way of mix-and-matching her clothes is very comfortable, lively, and free-spirited.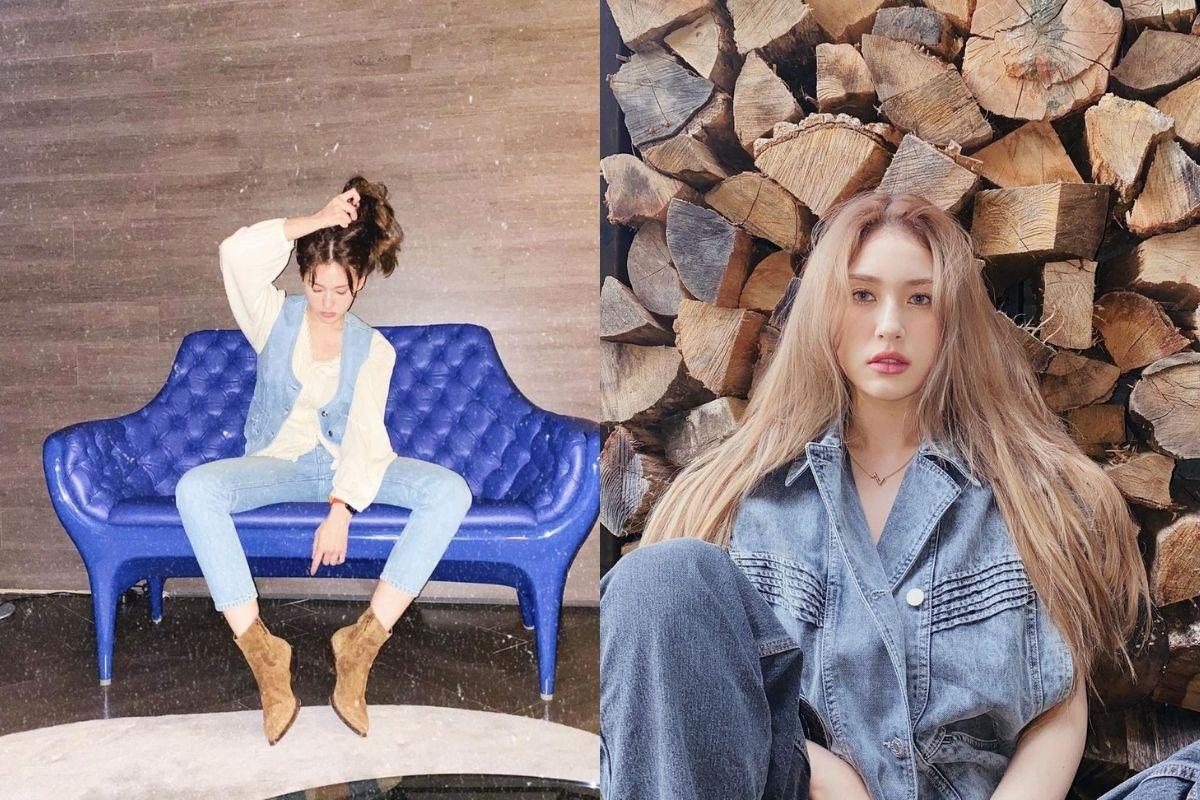 Somi likes to wear a lot of denim, you'll often see her sporting different denim looks for photo shoots.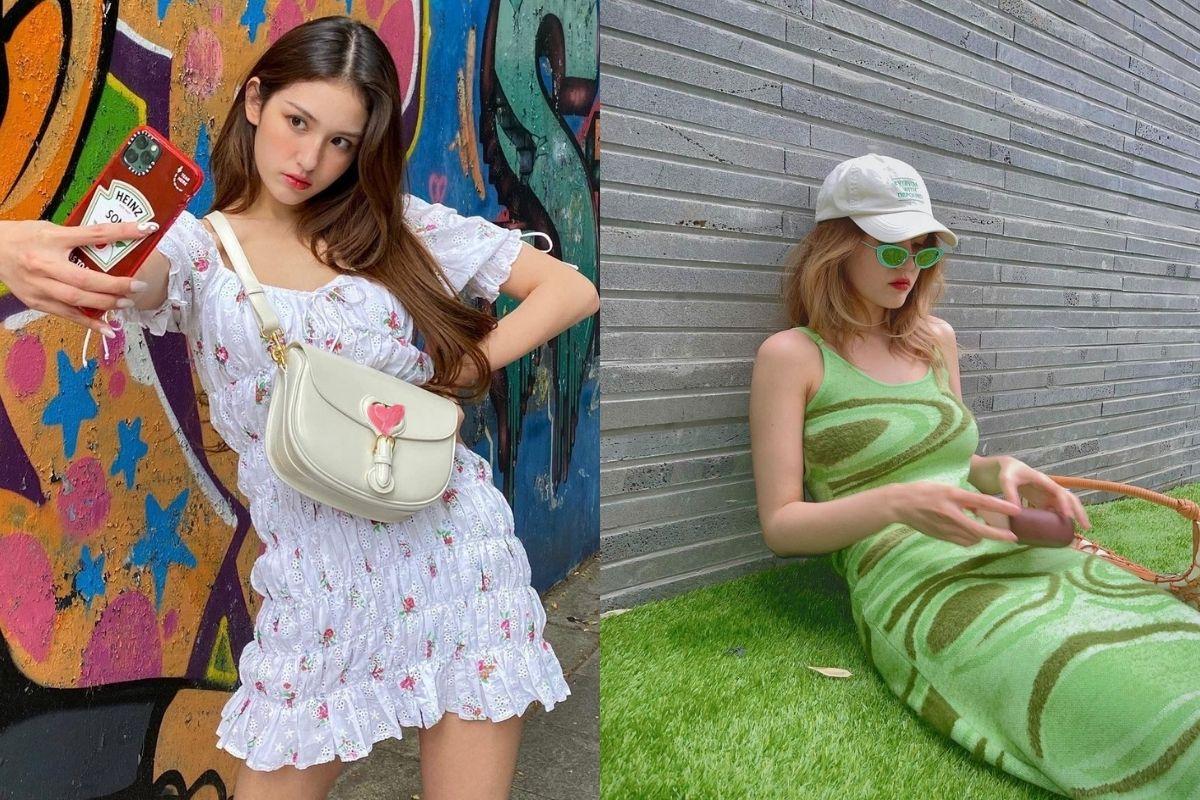 She knows how to switch up her looks when she wants to!
From stylish sweats and denim, she also switches up her look every now and then with bright-colored dresses.
---
Jang Wonyoung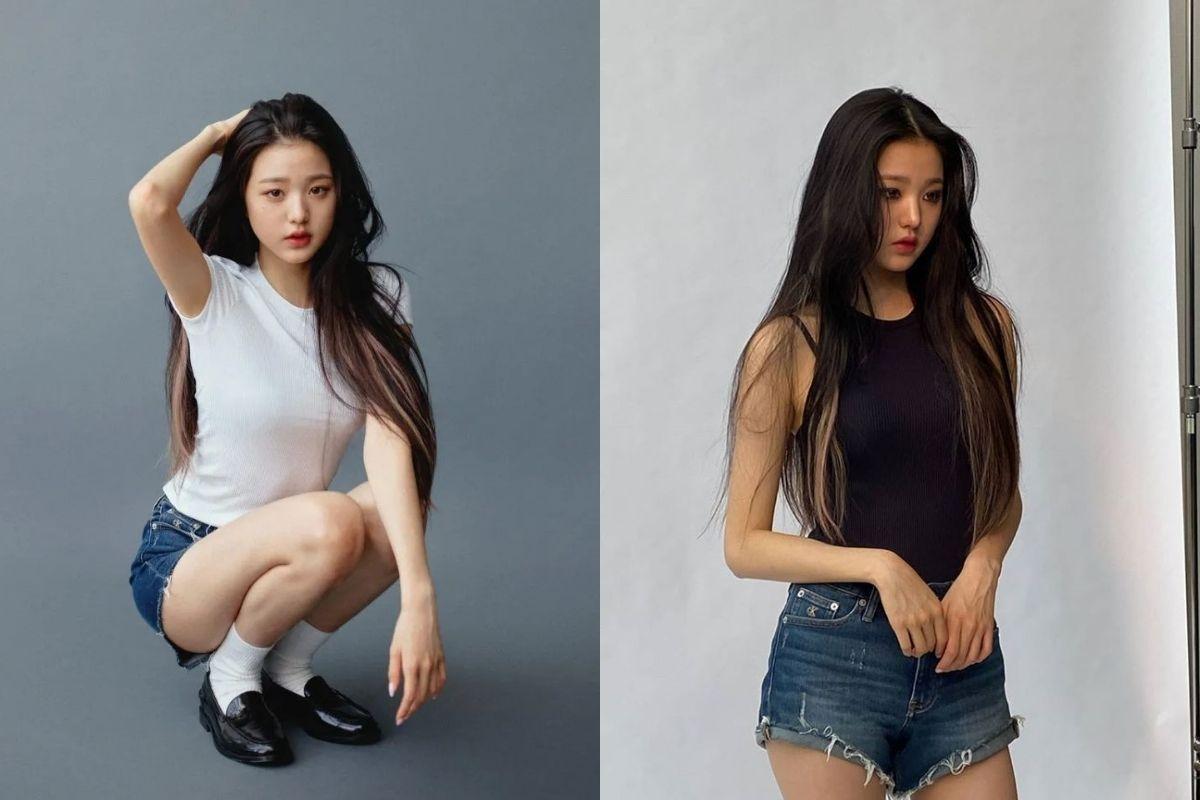 Jang Wonyoung is a K-pop idol who's still a teenager born in 2004.
Her outfits are very popular in Korea!
With her long legs and small face, she looks like a fashion model rather than a cute schoolgirl.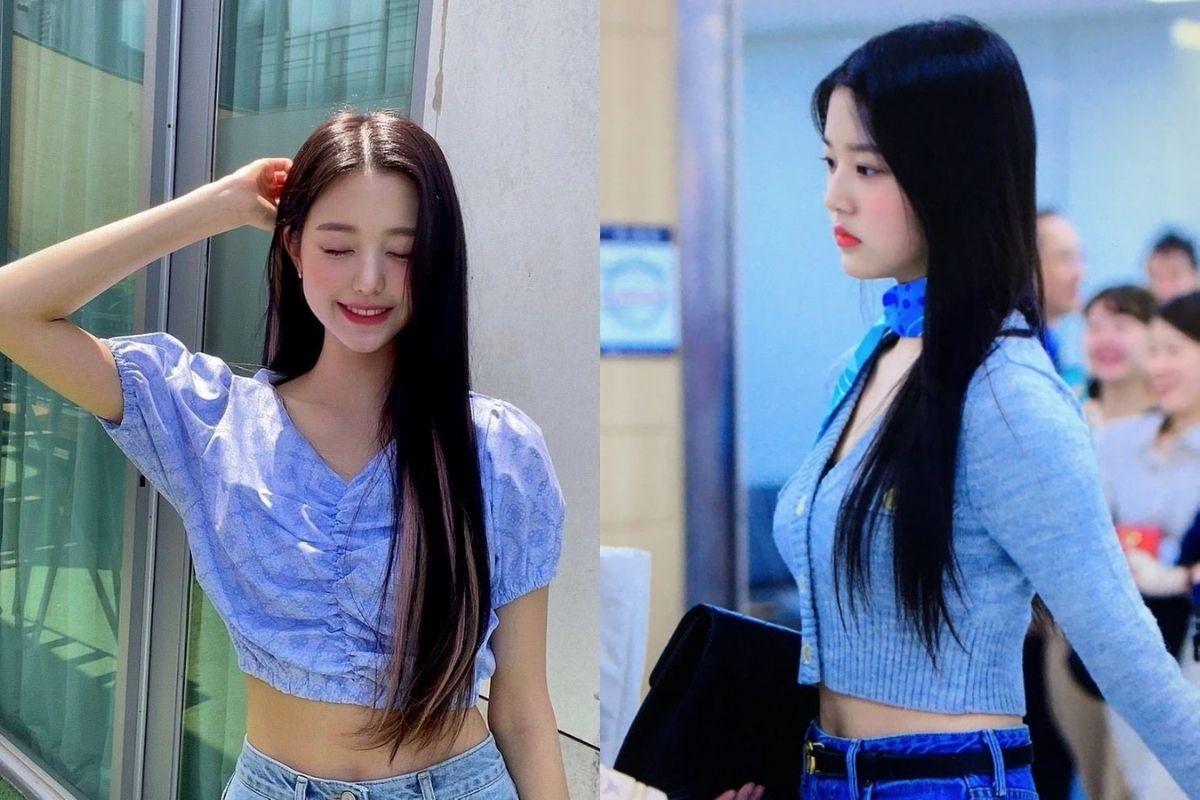 You can tell that she is a big fan of layering her clothes.
She is often seen wearing thin cropped cardigans over crop tops.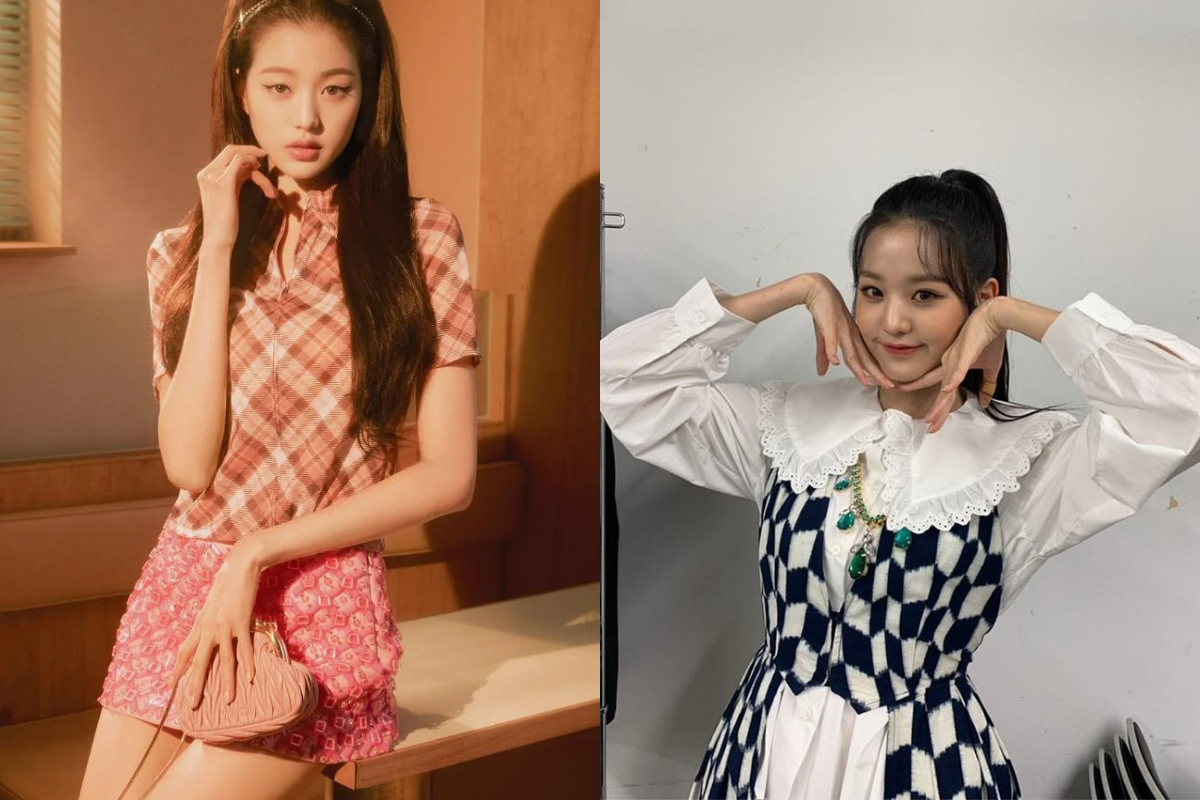 She wears many stylish pieces that are both chic and trendy.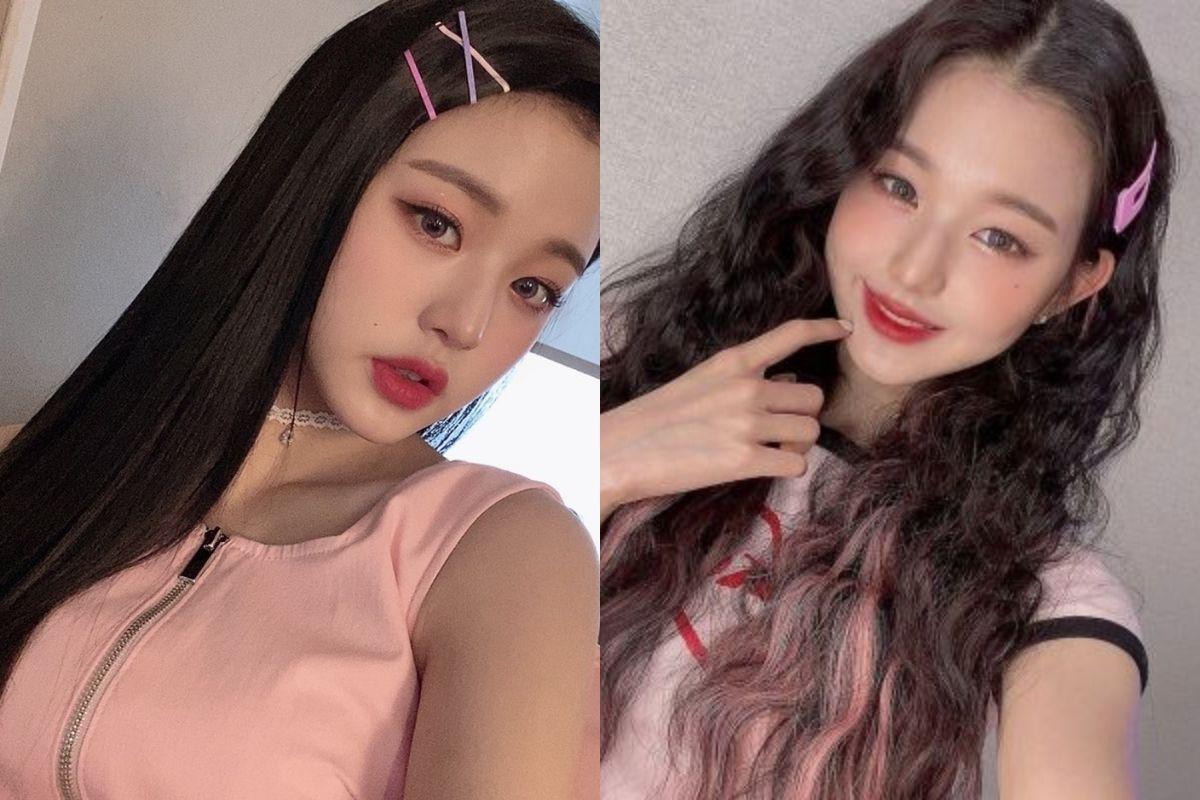 An accessory that Wonyoung loves to wear is cute hair clips that brighten up her face.
---
HyunA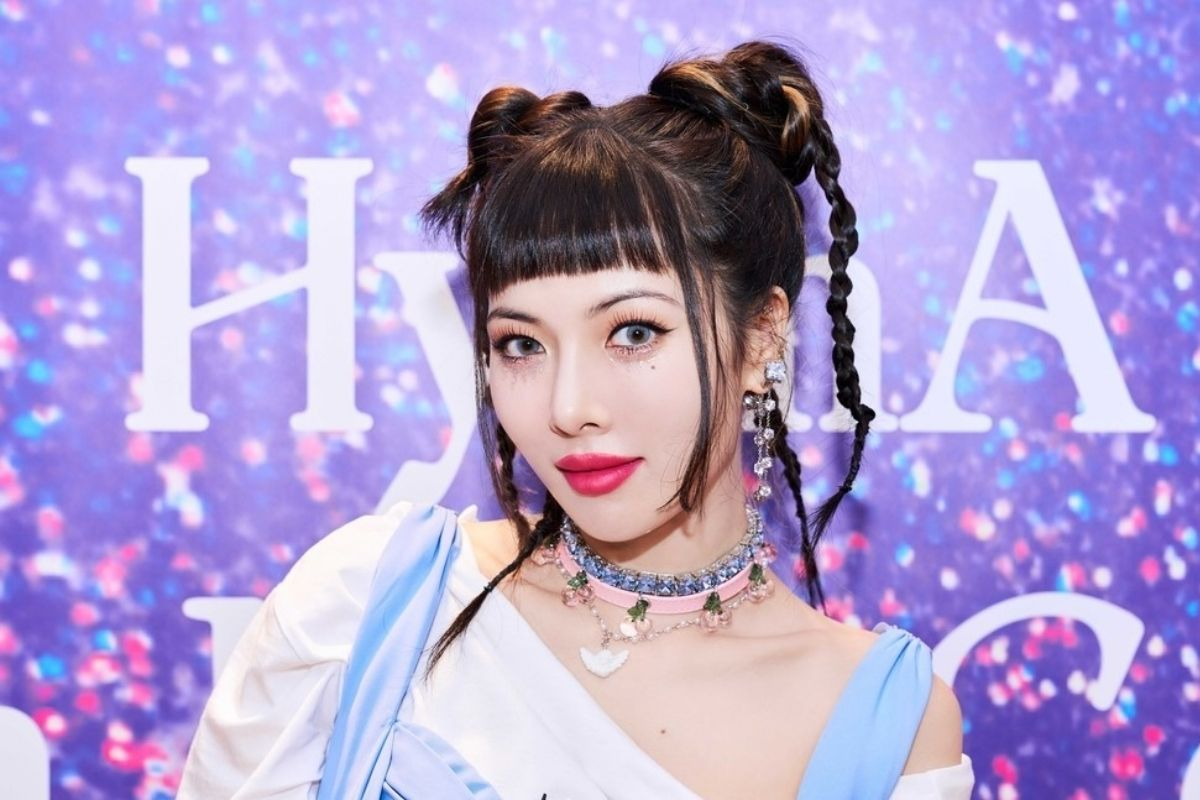 HyunA's fashion style is more on the glamorous, sexy side.
She likes to break the barriers of fashion in Korea and plays by her own rules.
With her confidence that radiates through the screen, we have to give her a mention for her iconic high teen fashion looks with her own twist.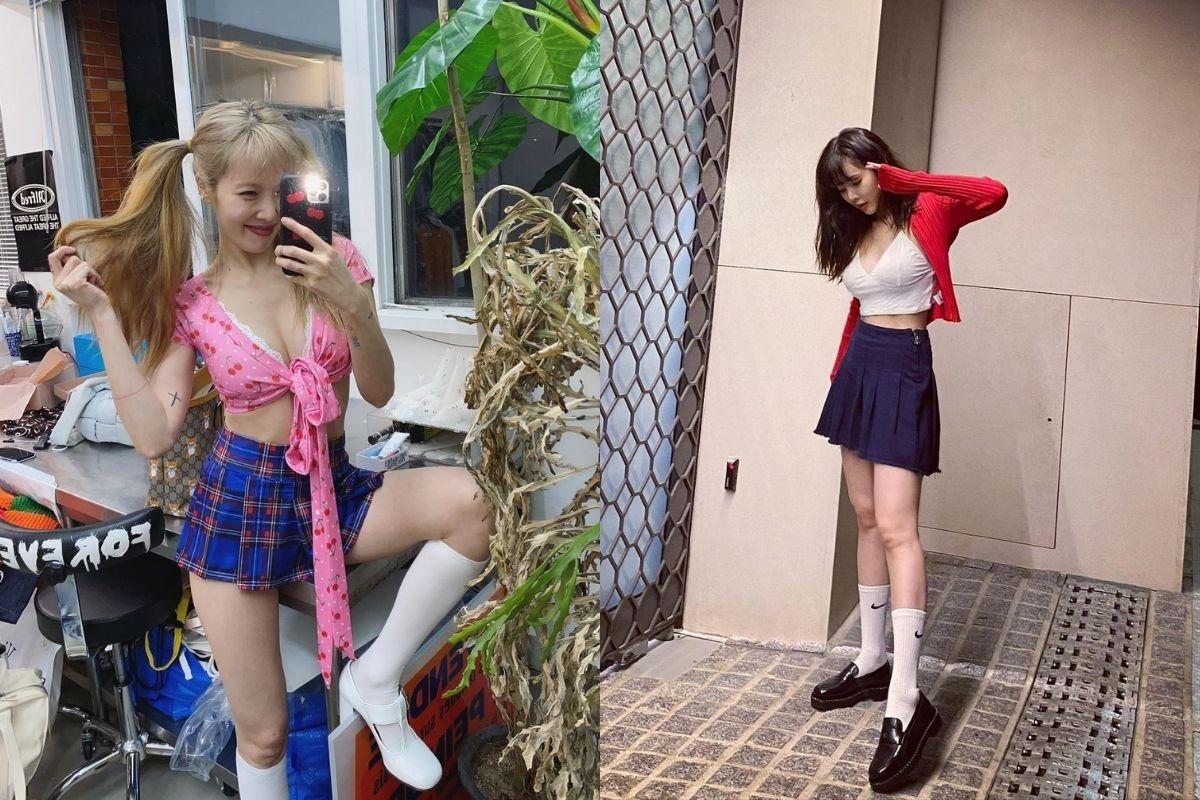 HyunA isn't afraid of wearing crop tops that show her amazing figure.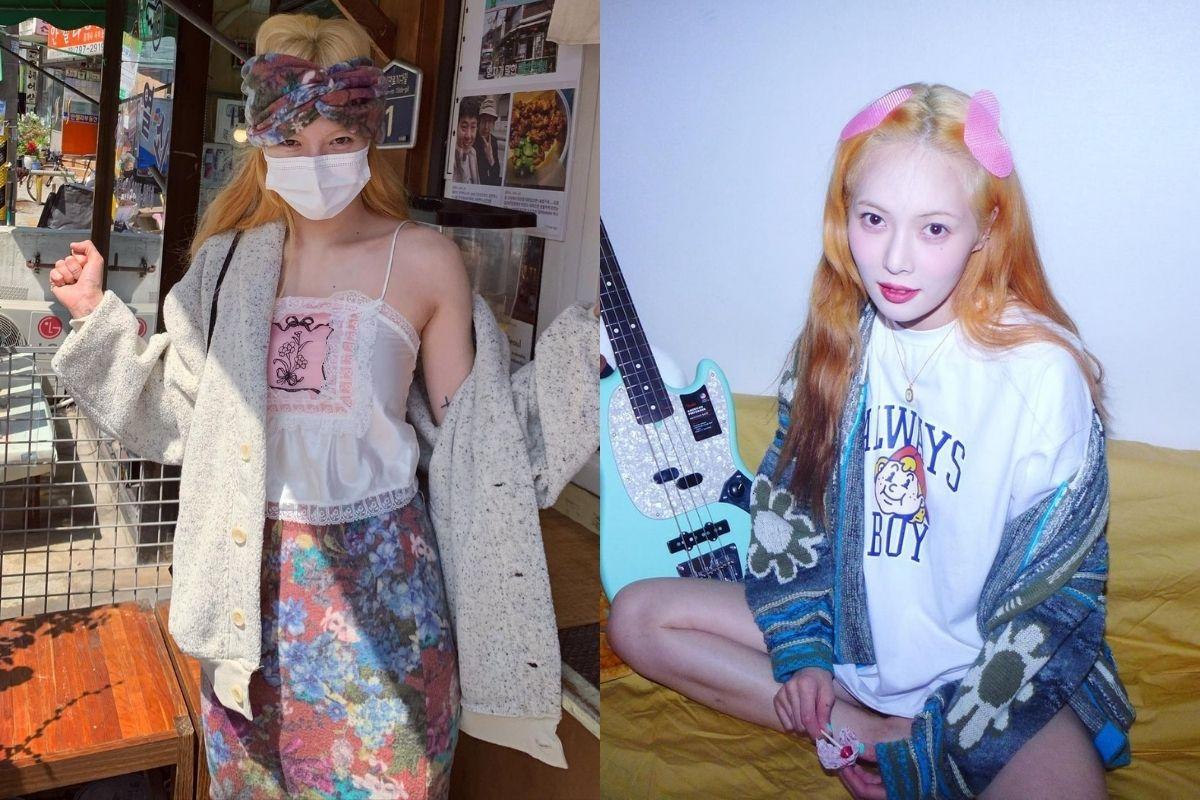 HyunA's color choice also stands out from afar.
She is not afraid to mix wild colors together to make a statement.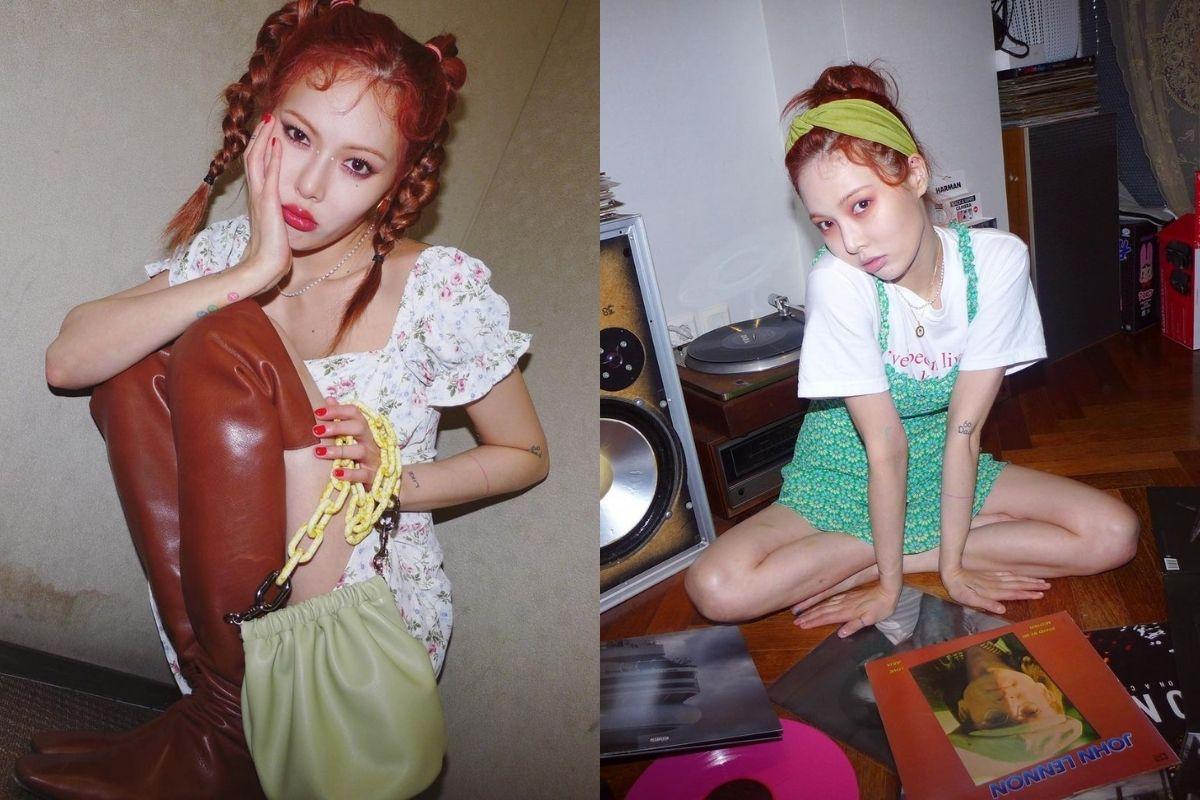 If you want to try something different and unique, you can take notes from HyunA!
---
OH MY GIRL
YooA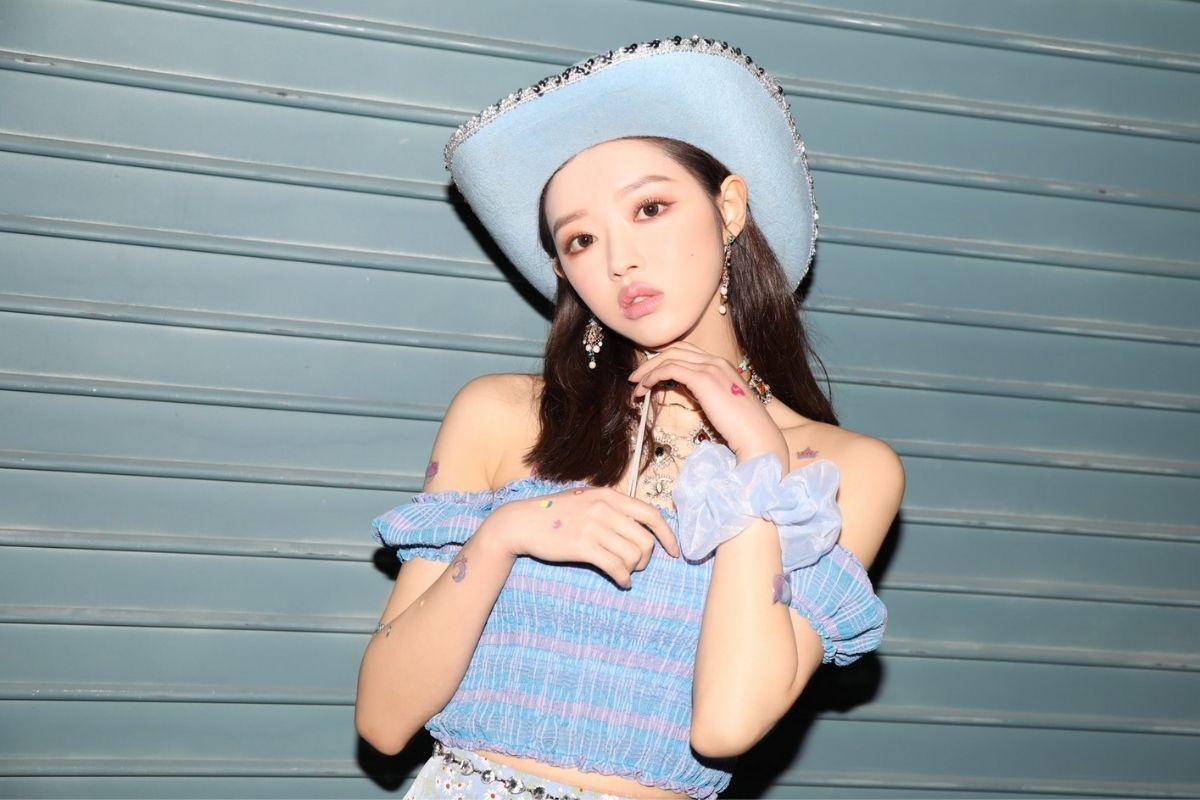 The last K-pop idol on our list today is YooA from Oh My Girl.
She is praised for her beautiful figure and small face among the members of the girl group.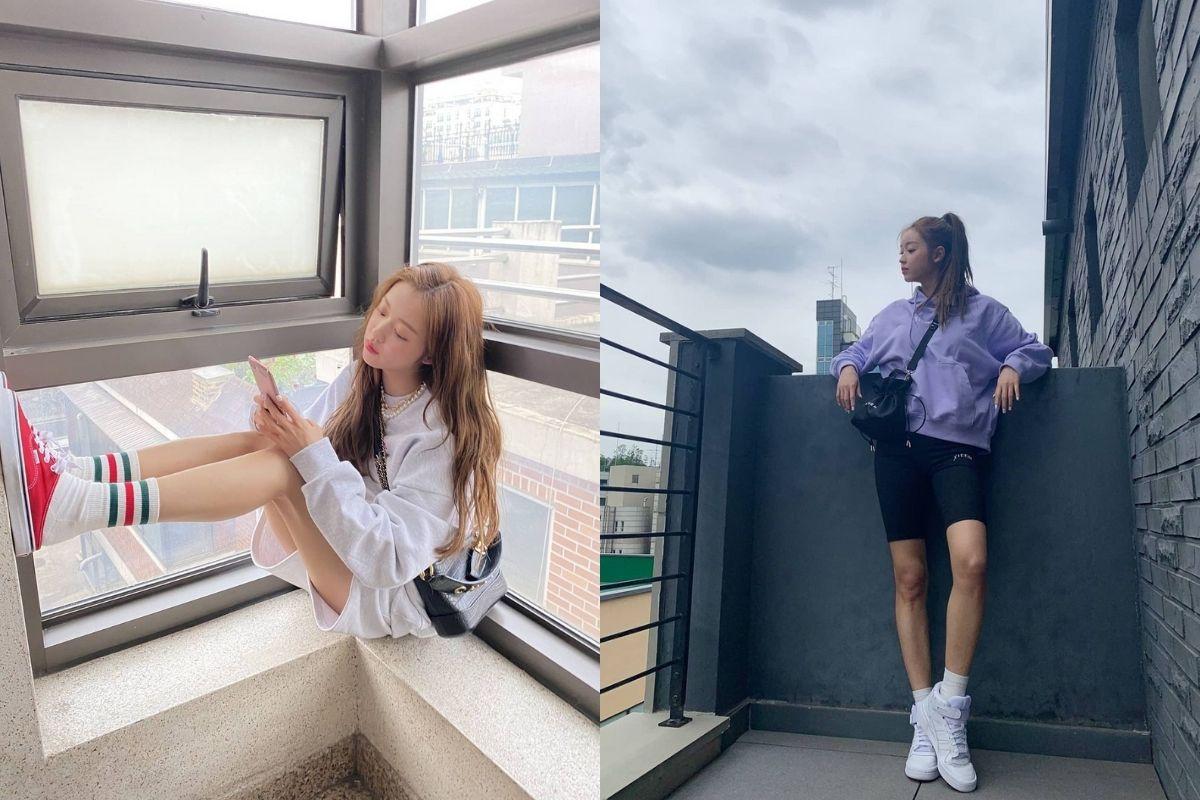 Although she has a very cute style that matches her personality, she also wears a lot of sporty outfits in her daily life.
She likes to wear comfortable sportswear that she can get active in.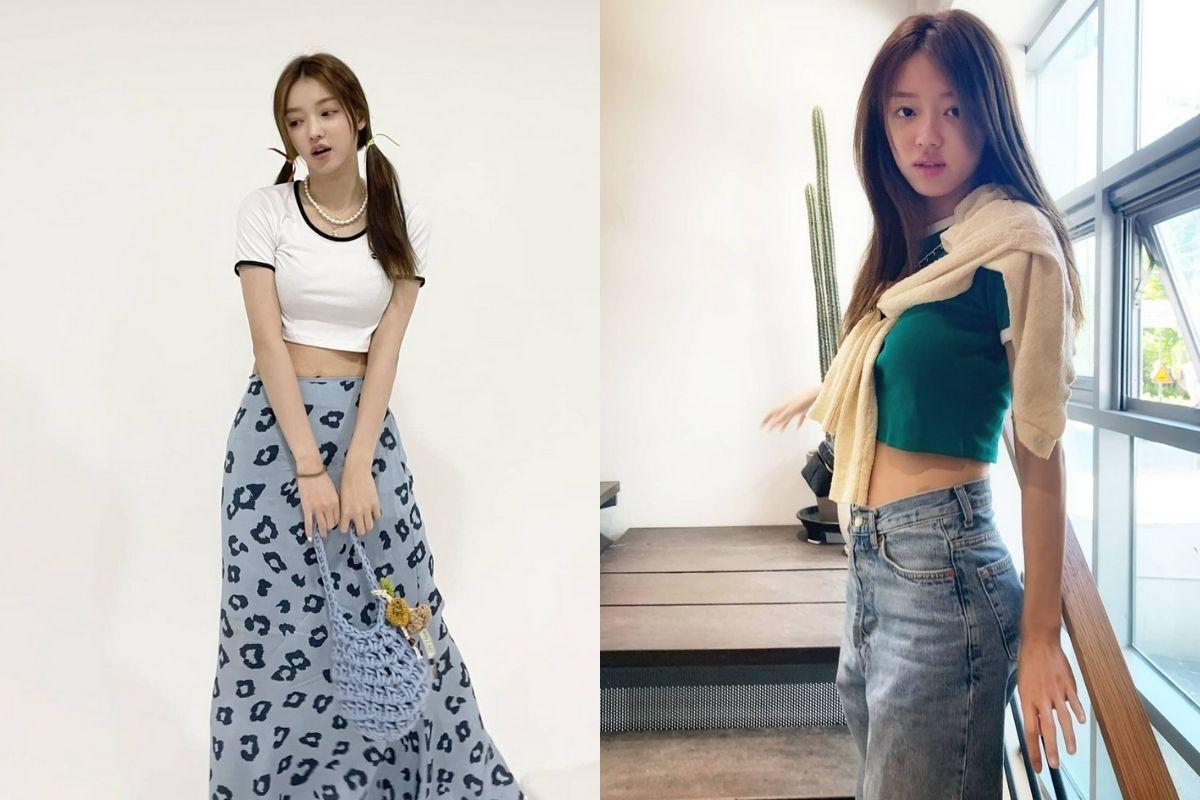 She also wears a lot of crop tops that are a staple of high teen fashion.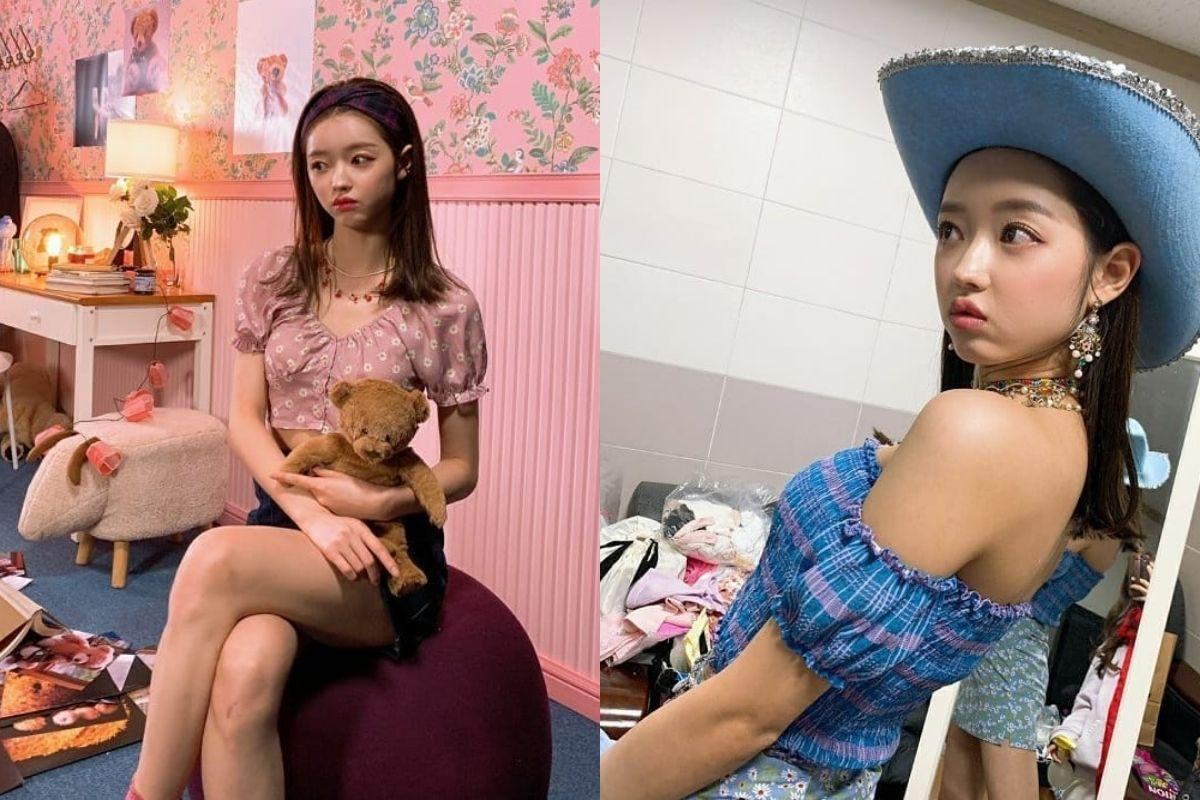 You can see that she often wears tops with puffy sleeves and off-the-shoulder crop tops as well.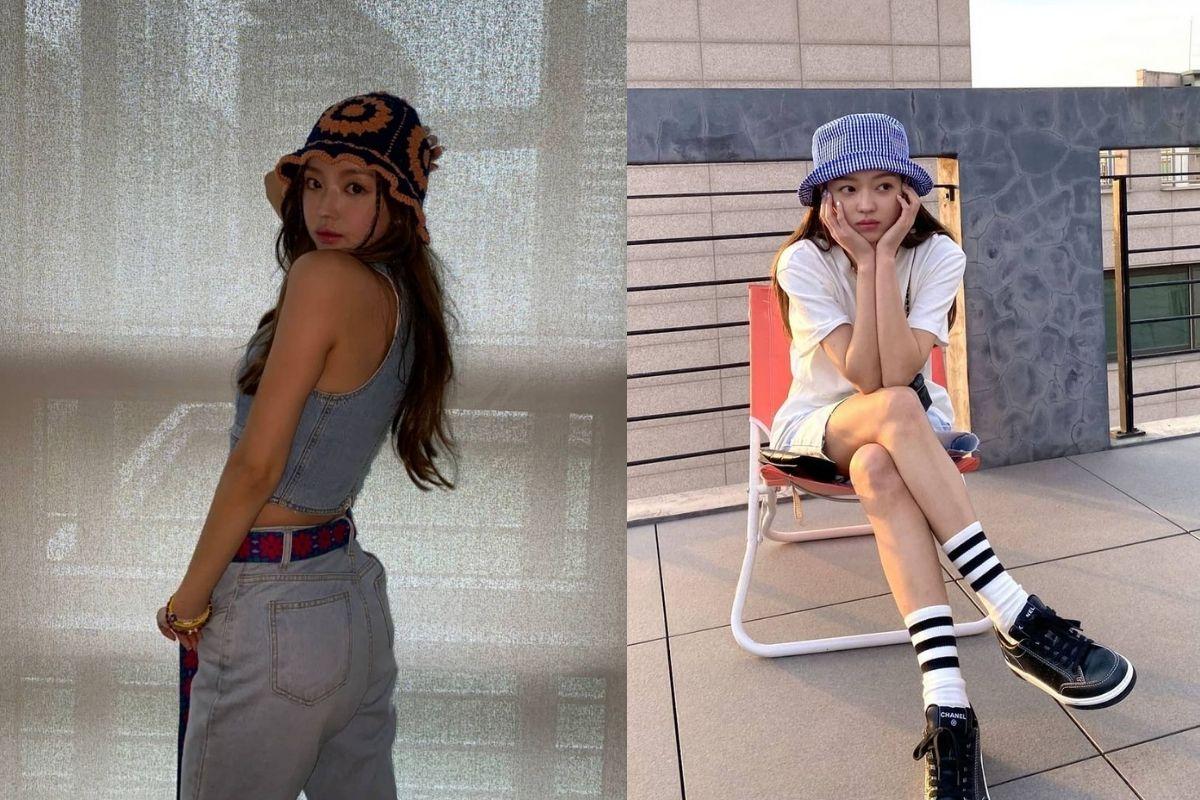 It also seems that she really likes to accessorize her outfits with fun hats.
She wears a lot of bucket hats that add diversity to her simple looks.
---
Today we looked at 8 different K-pop idols that are the definition of high teen fashion.
Who will you be looking at the most for your best high teen outfit inspirations?
---