Transportation Card Guide | Which Card is Right for You?
Find out which card to use in different situations! Detailed information of each transportation cards
If you are traveling in Korea, a transportation card is essential! If you don't have a transportation card, it is impossible to move around in Korea. In this posting we have gathered all information about Korean transportation card to help your pleasant trip in Korea. Next time you visit Korea, be sure to check this blog out and enjoy your trip!
---
Creatrip X Bellygom Transportation Card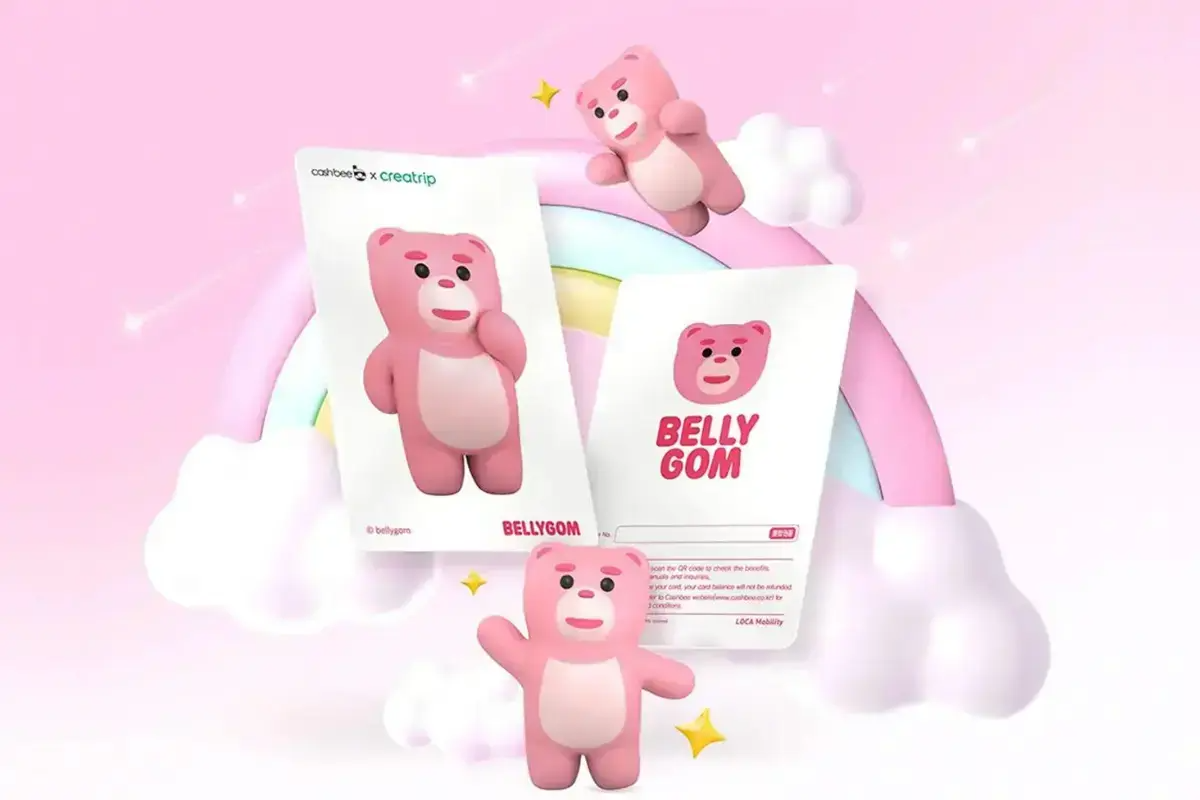 The limited edition Creatrip X Bellygom Transportation Card with the adorable Bellygom bear design is receiving lots of love from tourists! After pre-ordering on the Creatrip website, you can collect the card immediately at the LG U+ counter located within a 30-second walking distance from Gate 1 & 2 of Incheon International Airport (Terminal 1 and 2) and at the arrival hall of Gimpo International Airport.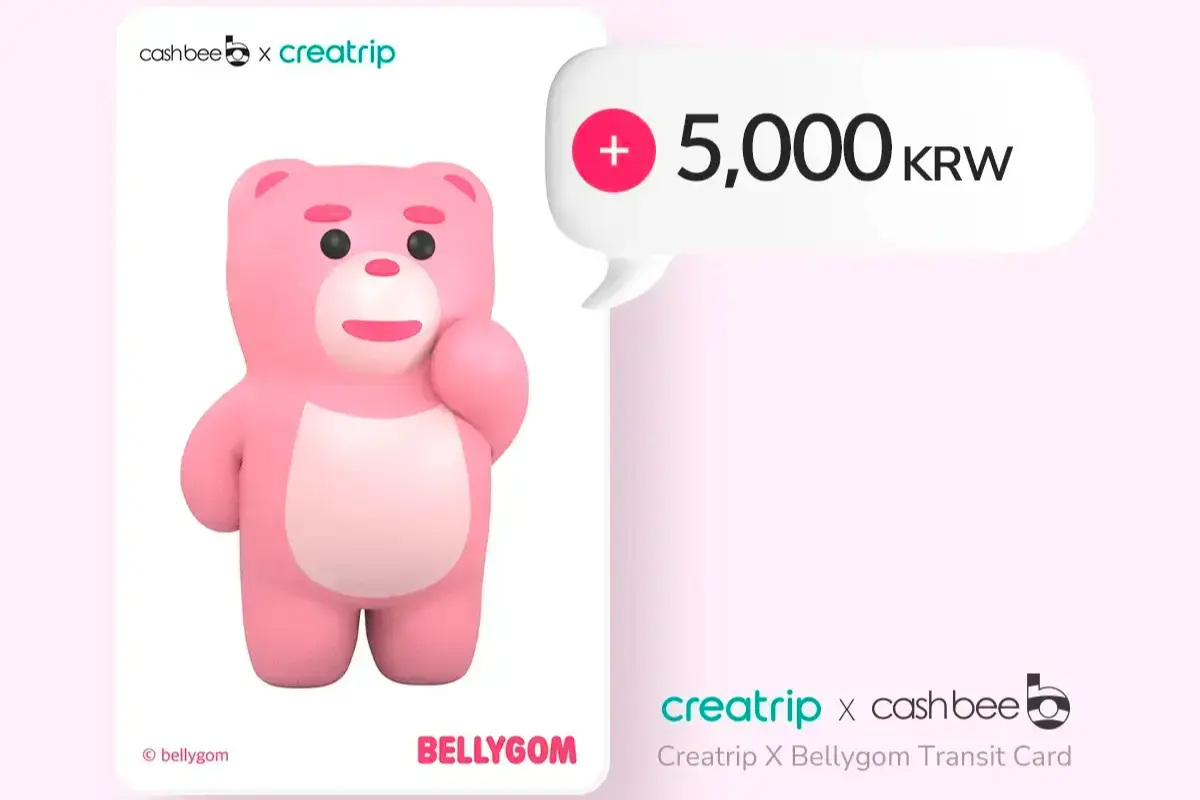 The Creatrip transportation card comes pre-loaded with 5,000 KRW, so you can start your journey of exploring Korea right away without having to top-up the card at the airport. You can use the Creatrip transportation card for all modes of transportation in Korea, including buses, subways, taxis, and KTX/SRT trains.
Additionally, the Creatrip transportation card can be used for payments at convenience stores and various outlets such as Lotte Mart, Lotteria, Angel-in-us, Krispy Kreme Donuts, Paris Baguette, Dunkin Donuts, Baskin Robbins, and Cafe Pascucci.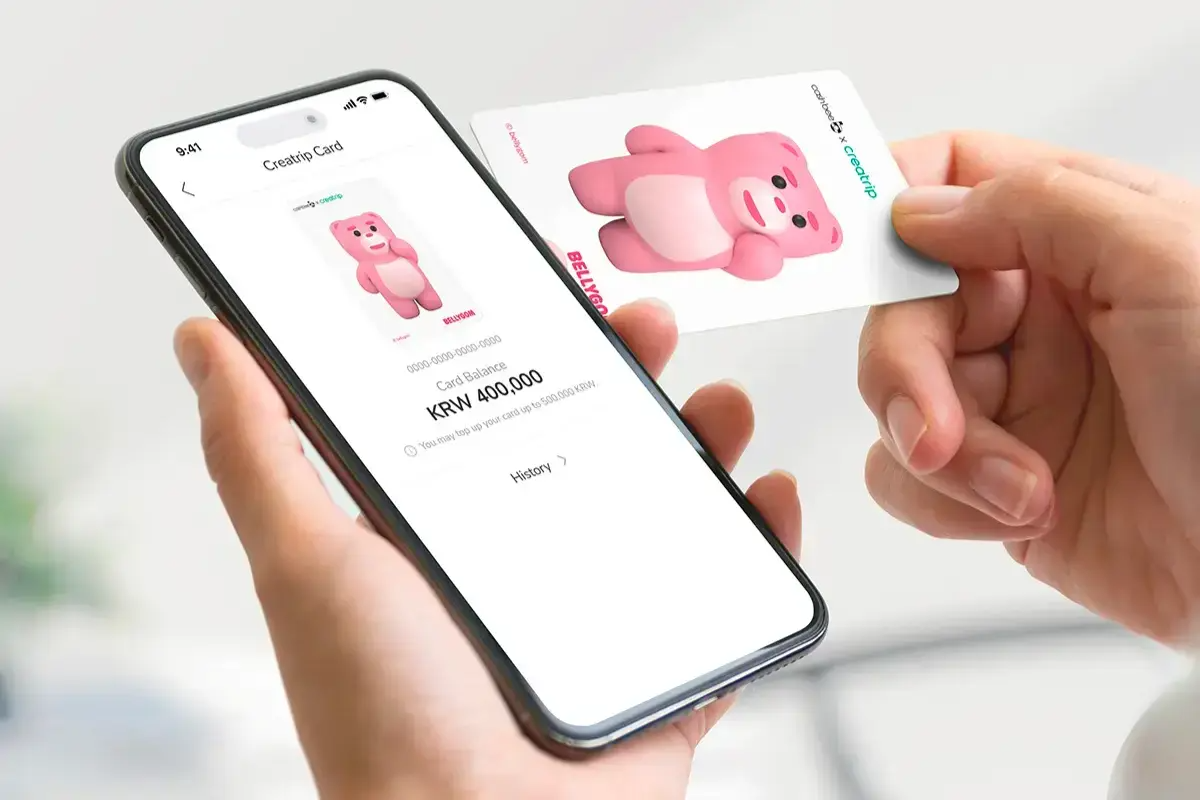 You can check your balance and transaction history of the Creatrip x Bellygom transportation card on the Creatrip app. Furthermore, it's easy to top up the card at over 50,000 convenience stores throughout Korea (7-Eleven, GS25, CU, E-Mart 24, Ministop) and at self-service top-up machines at all subway stations. Check out the details of the Creatrip x Bellygom transportation card in the link below!
Purchase Creatrip X Bellygom Card Here
---
NAMANE Card
With the NAMANE card, you can make your very own customizable card that has a picture of your favorite celebrity or a picture of your pet. You can even keep the card as a souvenir to remind you of Korea after your trip. You can use the card as a transportation card AND as a normal debit card at restaurants and for shopping, so you get the convenience of 2 services in one card.
---
Single Journey Ticket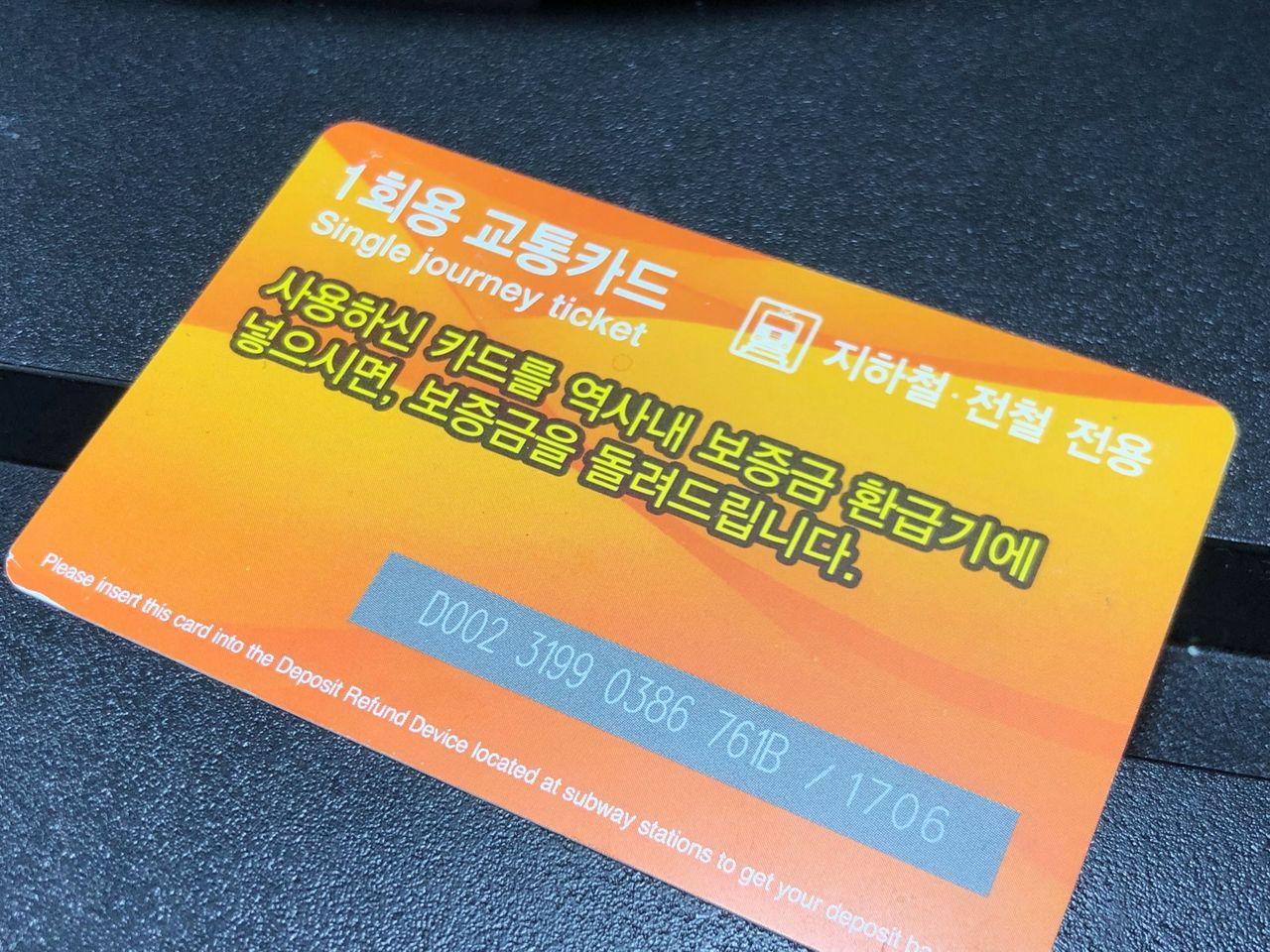 It's just like a name states — a single journey ticket for subway. You don't have to purchase a transportation card for just one trip. However, you can use it only in subways, so if you want to ride the bus, prepare cash just in case.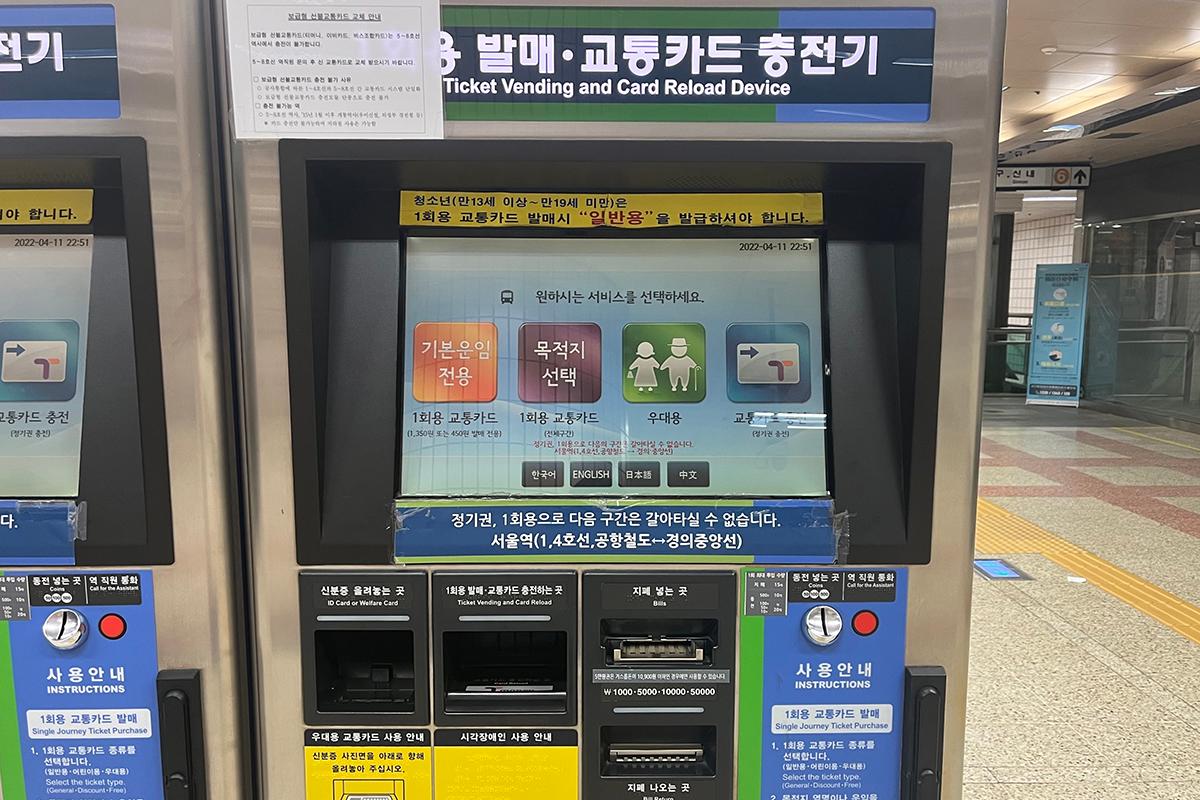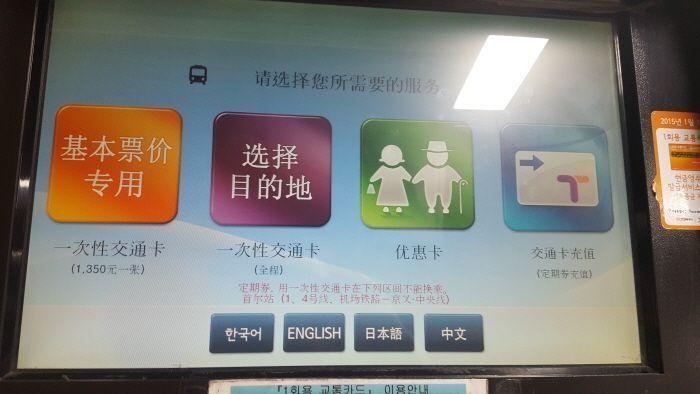 All subway stations have single journey ticket machine at the entrance. Also, you can charge your transportation card here. English, Chinese, Japanese are serviced, so you don't have to worry about language problems.
Korean Transportation Card




Single Journey Ticket (KRW)

T-Money (KRW)

Basic Rate

1,350

1,250

Mileage

Additional fee is charged for longer travel distance.

Deposit

500

-
The basic rate of a Single Journey Ticket is 100 KRW, more expensive compared to T-Money. Also you have to pay the deposit of 500 KRW, and retrieve it. It is quite troublesome, if you are in hurry. You have to purchase a card to use T-Money, but you can save the basic rate, and you skip the deposit process. Locals recommend that you purchase a T-Money card.
---
T-Money Card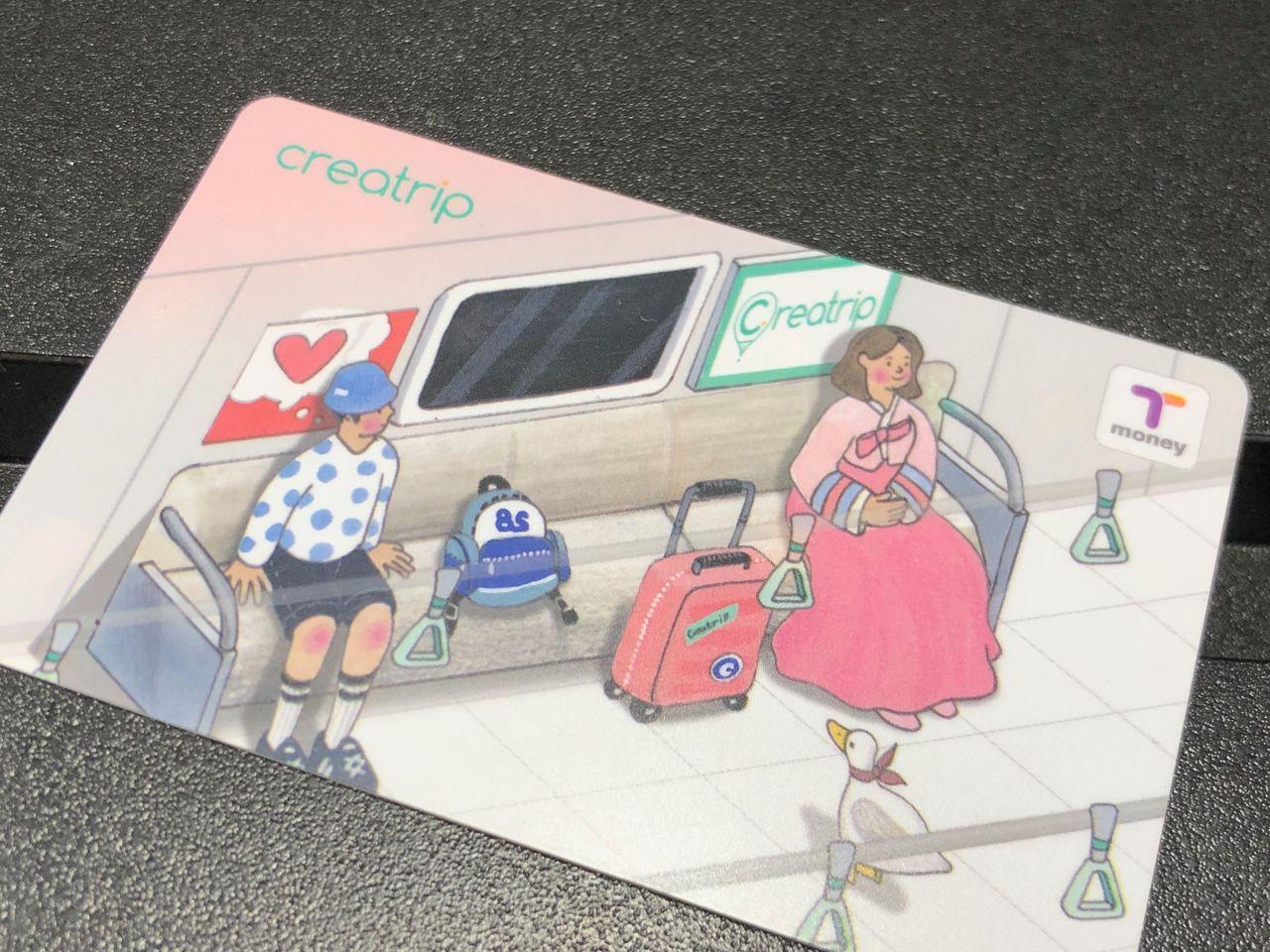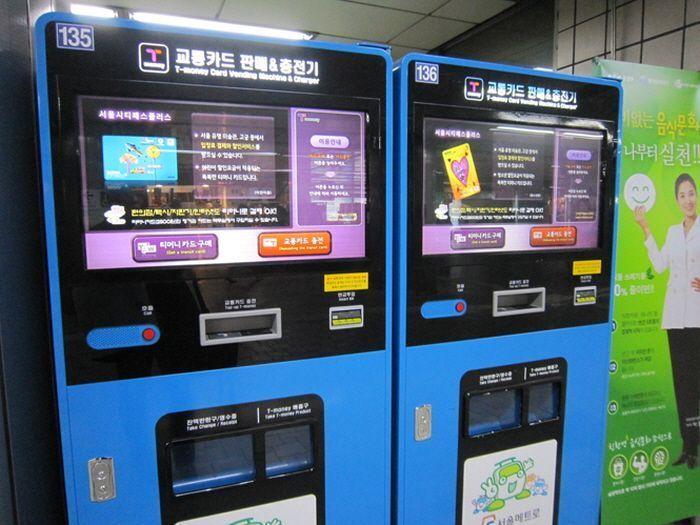 T-Money card is really practical and you can use it in all areas of Korea in all transportation. It's the most widely used transportation card in Korea!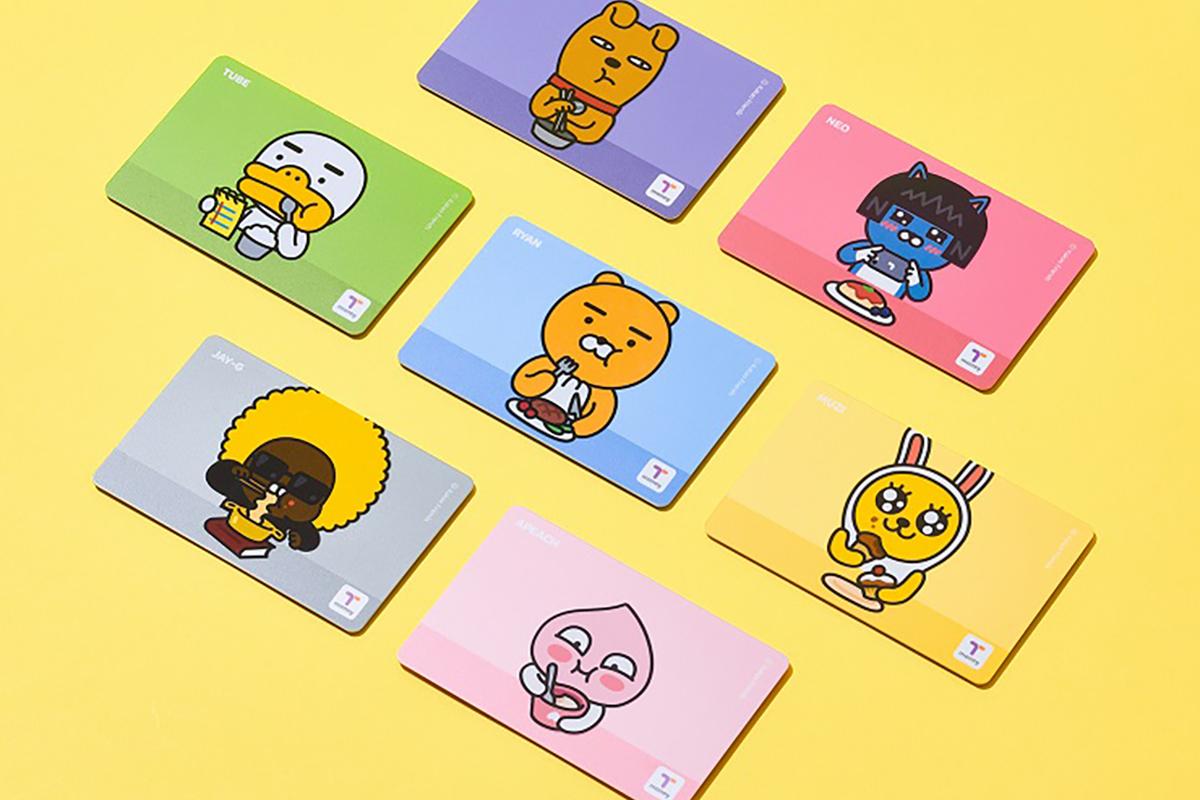 T-Money cards have different styles and designs. If you want these cute T-Money cards search the airport and convenience stores to get your favorite T-Money card!
Also if you visit KAKAO FRIENDS popup stores you can find T-Money cards in key chain style. It's very convenient to carry!

T-Money collaborates with many different brands and artists. If you are lucky you might just find a card with your favorite star on it. You can see that they sold BTS transportation cards like above. Shop for your favorite card and take it home as a souvenir.
T-Money Card FAQ
Q1. I charged too much money onto my T-Money card. Can I get refund?
A1. If the amount is less than 20,000 KRW, you can get it back from a nearby convenience store. If it's over ₩20,000, you have to visit a T-Money office to get a refund.
Q2. Can I return an empty T-Money Card and get the money back?
A2. No, you cannot. Use it later or just keep it as a souvenir.
Q3. Do I have to purchase a T-Money card? Can I travel without it?
A3. You can, but it is much more convenient and you can save money from basic rate.
Q4. How much is T-Money card?
A4. It depends on the type you purchase. The price ranges between 2,500 to 5,000 KRW.
Q5. Do T-Money cards have expiration dates?
A5. No, they don't. You can charge it and use it over and over.
6. What other benefits does using a T-Money card have?
A6. If you have enough loaded, you can take a taxi with your T-Money card. You can also get the receipt, and if the driver causes some trouble you can track the taxi with the receipt.
---
Cashbee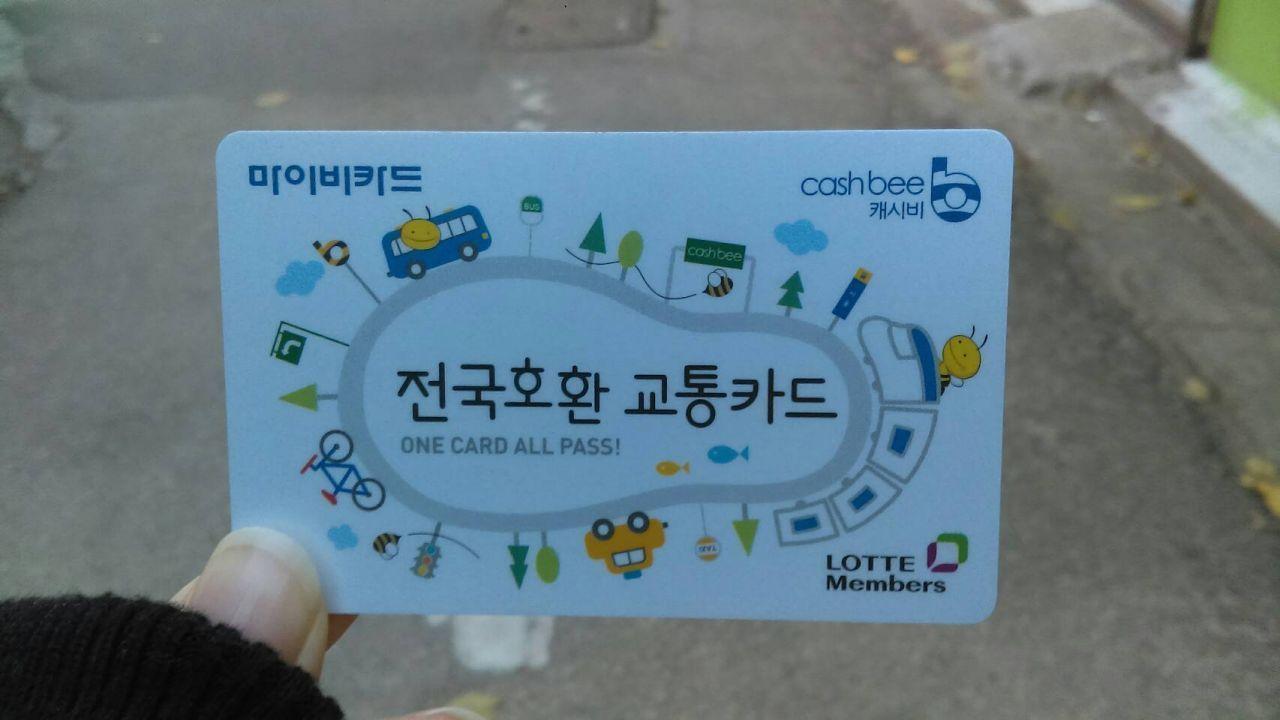 「Cashbee」 is the second most widely used transportation card brand in Korea. You can't use it in Daejeon, but you can use it everywhere else, and you can purchase certain items with this card. Some convenience stores made exclusive deal with Cashbee and do not sell T-Money cards.
---
M PASS

M PASS is a special card you can use only in Seoul and on Jeju Island. It was designed for travelers in Seoul. You can use all public transportation except for the Metro Shinbundang line, Gyeongchun Line and red buses.
You can take public transportation 20 times, but it's not easy to fully use it in one day, and you have to return it to get your 5,000 KRW deposit back.
M PASS Fee




Price (KRW)

After 5pm

M PASS 1 day pass

15,000

12,000

M PASS 2

day pass

23,000

20,000

M PASS 3

day pass

30,500

27,500

M PASS 5

day pass

47,500

44,500

M PASS 7

day pass

64,500

61,500

Deposit

5,000
We personally don't think M PASS is very practical. If you take public transportation 4 times it will be less than 8,000 KRW. For those of you who often enter the wrong gate, it is much cheaper to ask for help to metro staff.
Pickup Location
Incheon Int'l Airport T1 1F, Travel Store (Exit 5, 10);

7am ~ 10pm

Incheon Airport T1 AREX Travel Center; 5:30am ~ 11am

Myeongdong Tourist Information Center (Euljiro 1-ga Station Exit 5); 9am ~ 6pm

Seoul Station Exit 10 (City Tower 1F); 9am ~ 6pm

Return Location
Incheon Int'l Airport T1 1F, Travel Store (Exit 5, 10); 7am ~ 10pm

Myeongdong Tourist Information Center (Euljiro 1-ga Station Exit 5); 9am ~ 6pm

Seoul Station Exit 10 (City Tower 1F); 9am ~ 6pm
Note: Return the card to your 5,000 KRW deposit back.
---
Amazing Pay T-Money
The last card is the Amazing Pay T-Money card which you can get discount benefit from Incheon Airport Bus. Also you can get discount benefits in certain attractions, concerts and restaurant. Other than that it has same function as normal T-Money cards.
Amazing T-Money

Price

₩50,000

Note

Deposit ₩4,000
+ fare ₩46,000

Pick-Up Location

Incheon Int'l Airport T1, Bus Ticket Booth
(Between Exit 4 and 9)

Refund

You can get a refund for the remaining value - 4,500 KRW
---
Discover Seoul Pass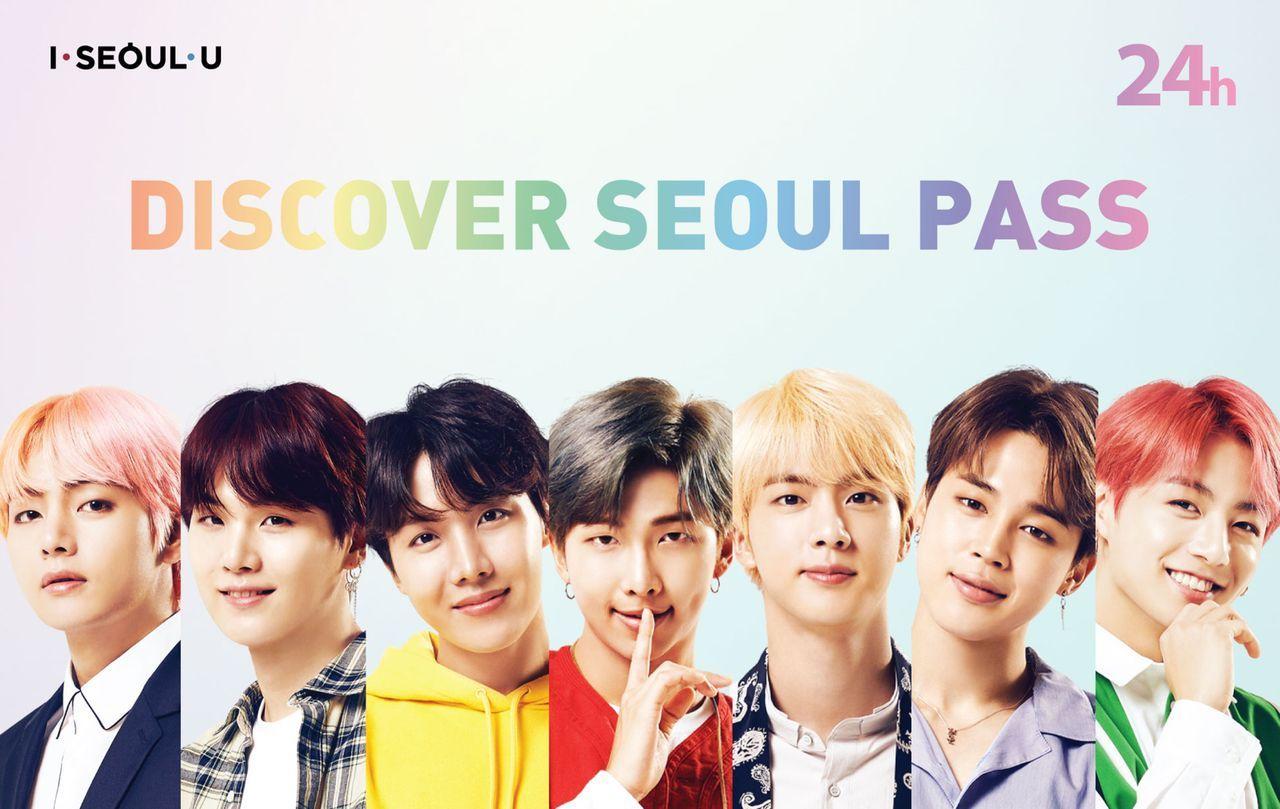 The Discover Seoul Pass is gaining popularity nowadays (maybe because BTS is their spokesperson ) and the price is quite affordable if you plan your day accordingly.
Discover Seoul Pass Prices
| | |
| --- | --- |
| BTS (24hrs) | Sold Out |
| General (24hrs) | 39,900 KRW |
| General (48hrs) | 55,000 KRW |
| General (72hrs) | 70,000 KRW |
Does it look too expensive? Well, you can enter free to Namsan Tower, Gyeongbokgung, Grevin Museum, SMTOWN, Aquarium and over 30 must visit places in Seoul with Seoul Pass card. It's really cost efficient.
Note: Your time starts to count down the moment you enter your first attraction.

You can purchase certain items, visit landmarks, and choose to enjoy concerts with this card. If you use it 100% you can save a lot of money, all while using it as a transportation card too! Plan your trip well with Seoul Pass and you can enjoy your time in Seoul on a budget!
---
Thank you for reading all about the different types of transportation cards. We hope you found this helpful so you can plan your trip to Korean wisely. Please feel free to reach out if you have any questions by joining our Facebook Group or sending an email to help@creatrip.com. Also make sure to follow us on Instagram, TikTok, and Facebook page to get all the latest things about Korea.
We'll see you next time!
---