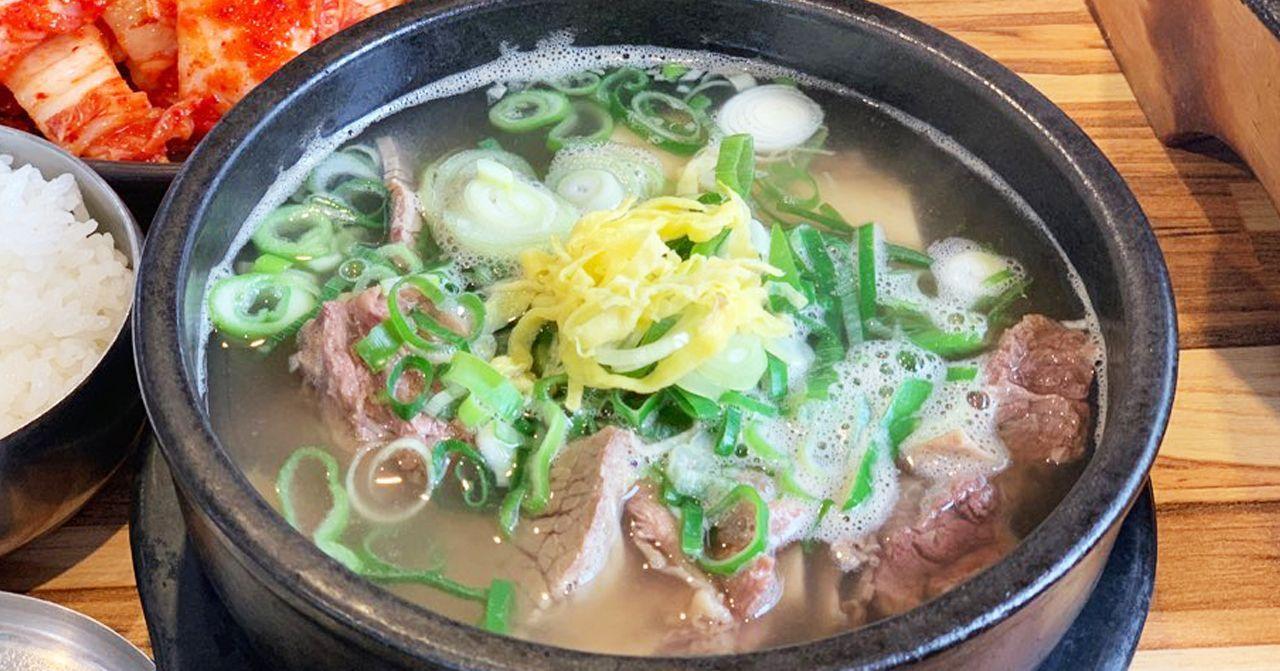 Hello, everyone! We are Creatrip, a group of travel experts.
Gomtang is a traditional Korean food that's made by simmering meat in water for a long time. Each region has their own way of making gomtang, but Naju has an especially unique version of this dish. Rather than the usual milky-white broth, Naju gomtang has a clear broth that has a distinct flavor. So today we're going to be introducing to you Naju Gomtang, the restaurant that makes the very best bowl of its namesake dish.
Najuso Naju Gomtang is now offering a 10% discount coupon to Creatrip members only! Click the COUPON button on the bottom right to download your coupon. Show the coupon on your mobile app upon payment to receive your discount.
---
Gyeongbokgung Must Eat:Naju Gomtang | Prices
Menu

Prices

Naju Gomtang

₩9,000

Naju Galbitang

₩12,000

Octopus/Abalone Galbitang

₩16,000

Octopus and Alabone Galbitang

₩20,000

Boiled Beef Slices

(M) ₩30,000 ₩28,000

(L) ₩40,000 ₩37,000

Braused Galbi

(M) ₩38,000 ₩36,000

(L) ₩57,000 ₩54,000
---
Naju Gomtang | Information
Address: 서울 종로구 자하문로2길 8
Hours: 10:00-22:00
---
Naju Gomtang | Reasons for Recommendation
You can try the unique flavors of Naju.
The dish is prepared with traditional methods involving repeatedly pouring broth over the meat and rice.
Highly accessible from Gyeongbokgung Station.
---
Naju Gomtang | Menu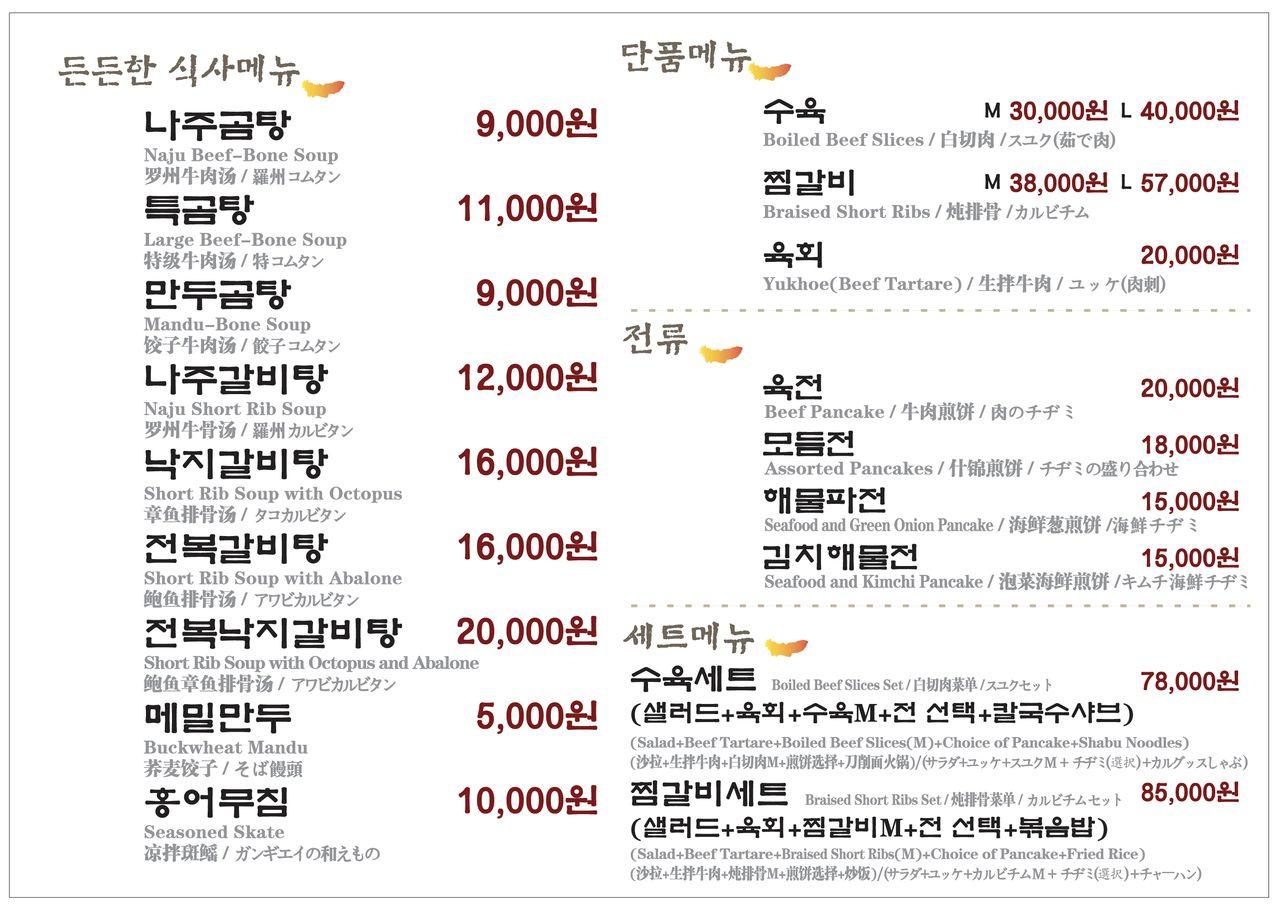 ---
Naju Gomtang | Review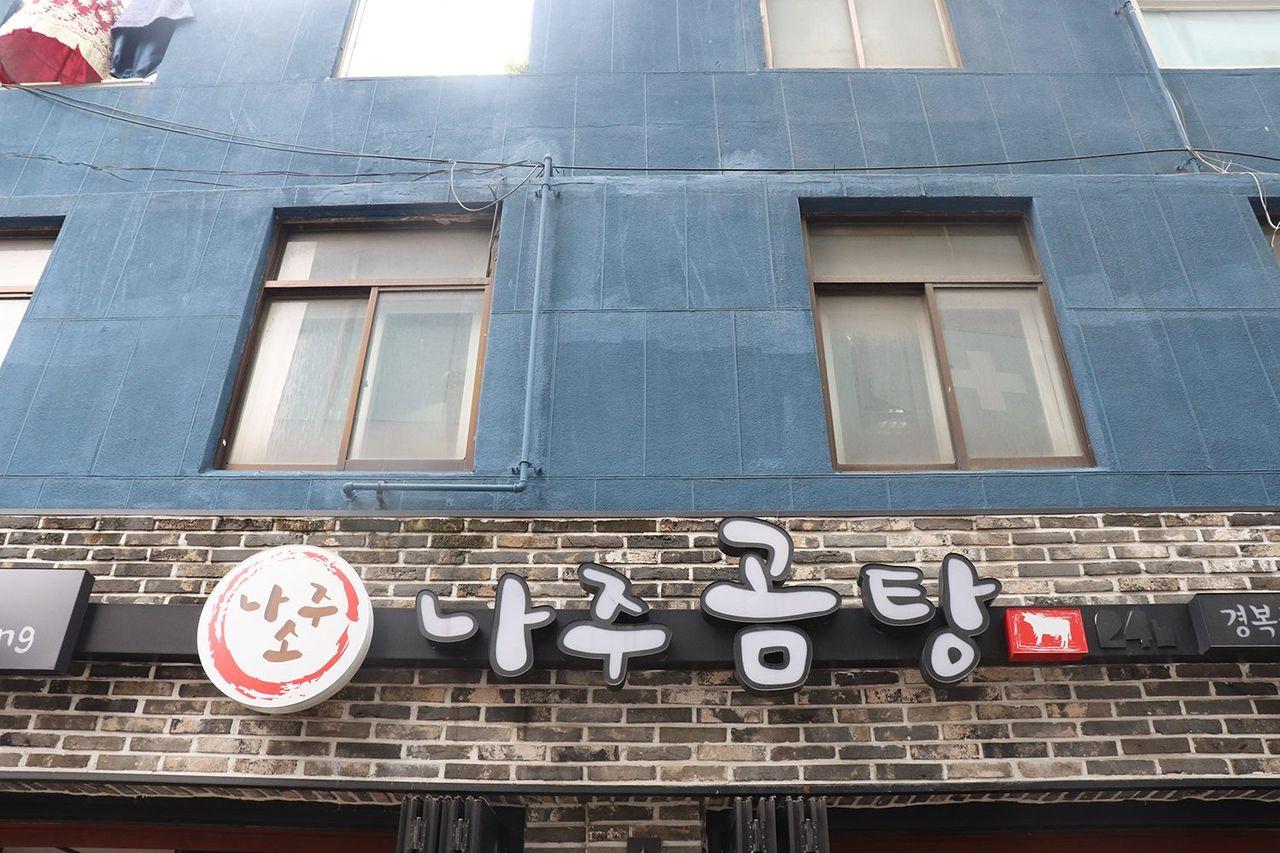 Naju Gomtang is where you can taste the flavors of traditional old Korea. It's highly accessible as it's situated close to Gyeongbokgung Station.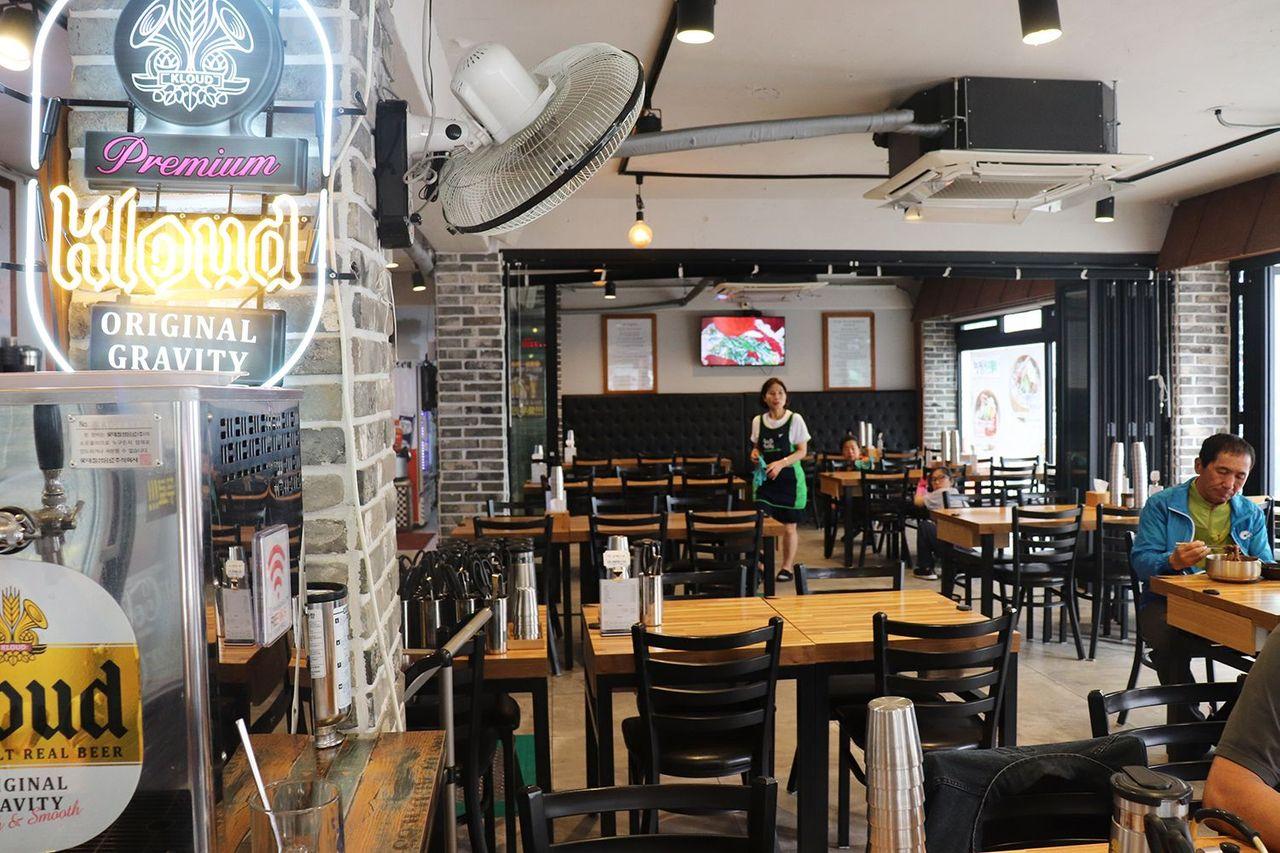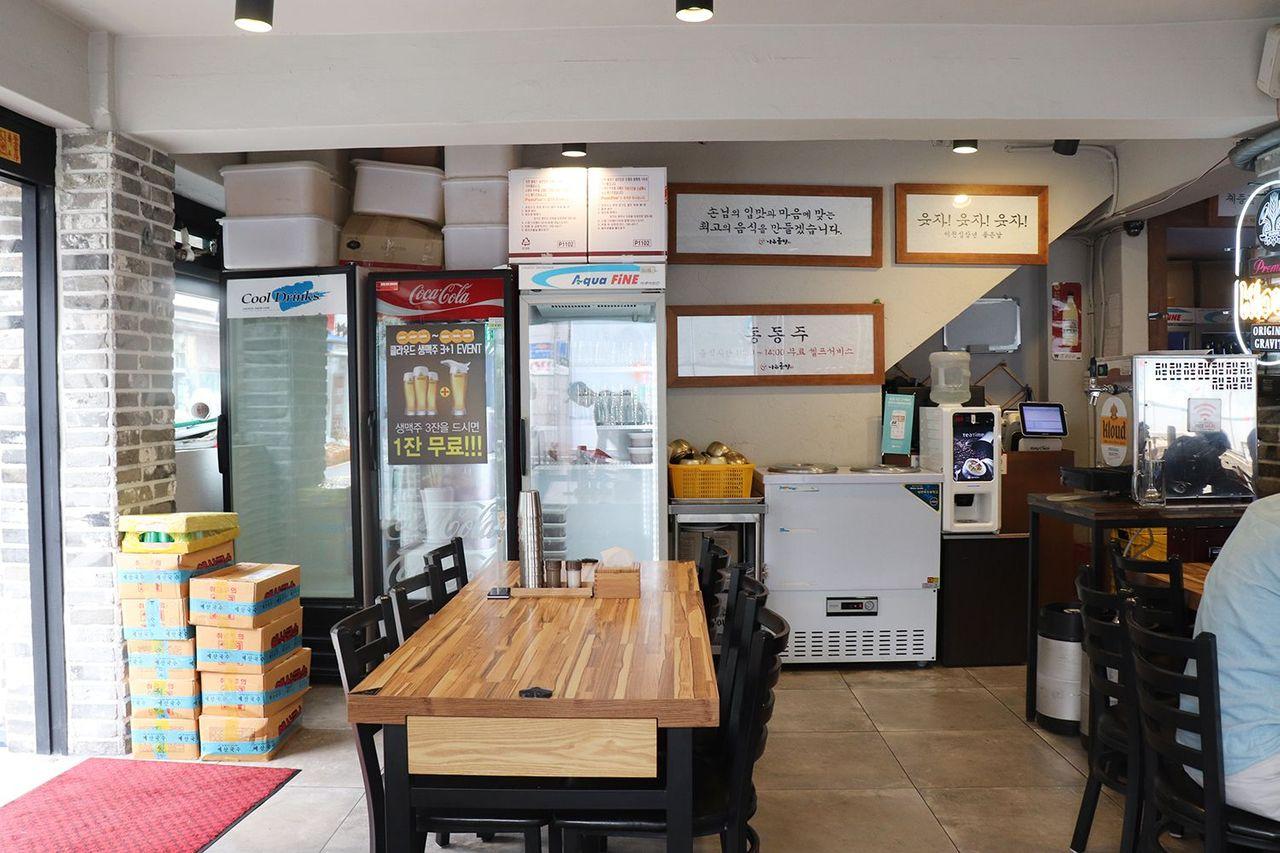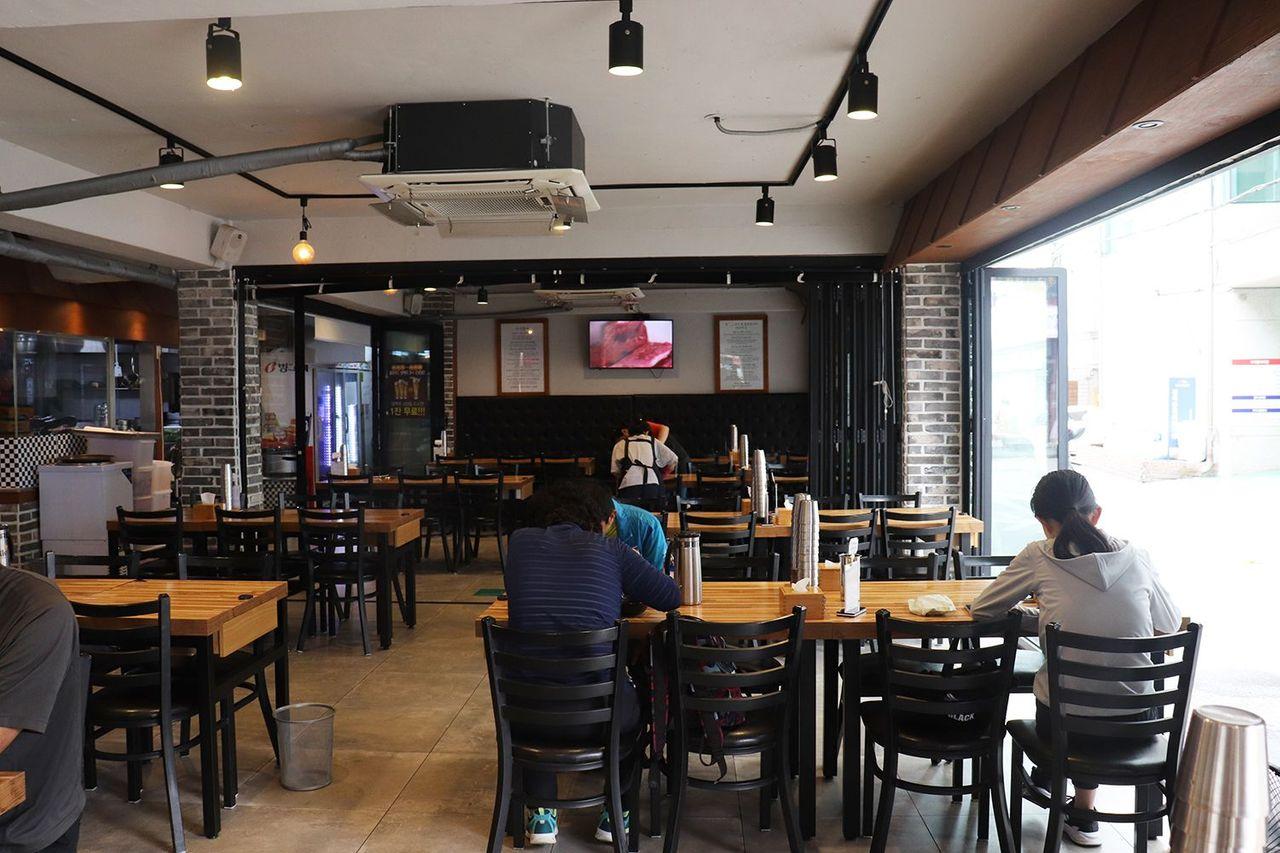 One side of the store is entirely in floor-to-ceiling glass, so there's always a lot of light and cool wind coming in. The store is also pretty spacious, so it's optimal for bigger groups. Even when I visited, there were a lot of tourist groups in parties of 5 or 6.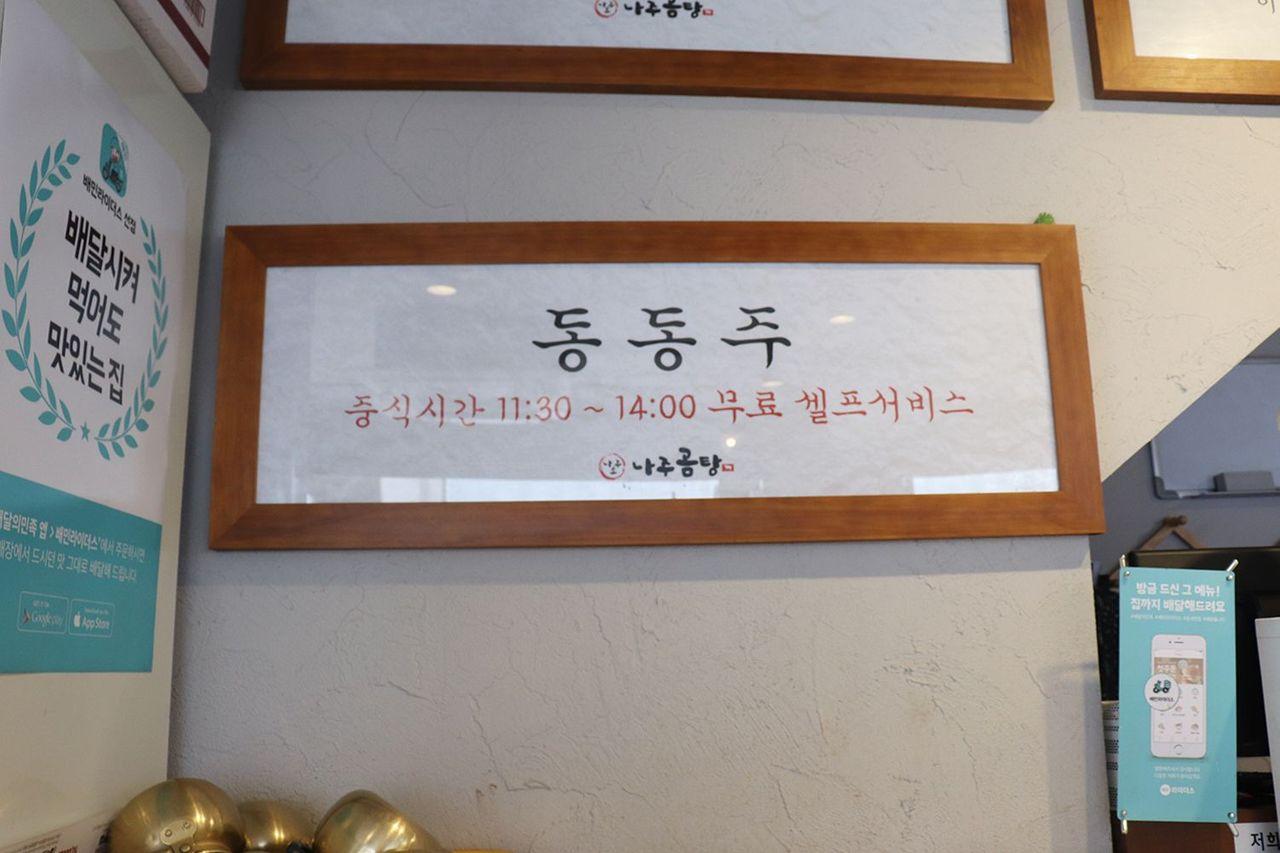 There is a corner where you can try some dongdongju (rice wine) for free. Note that this corner is free only between 11:30 ~ 14:00.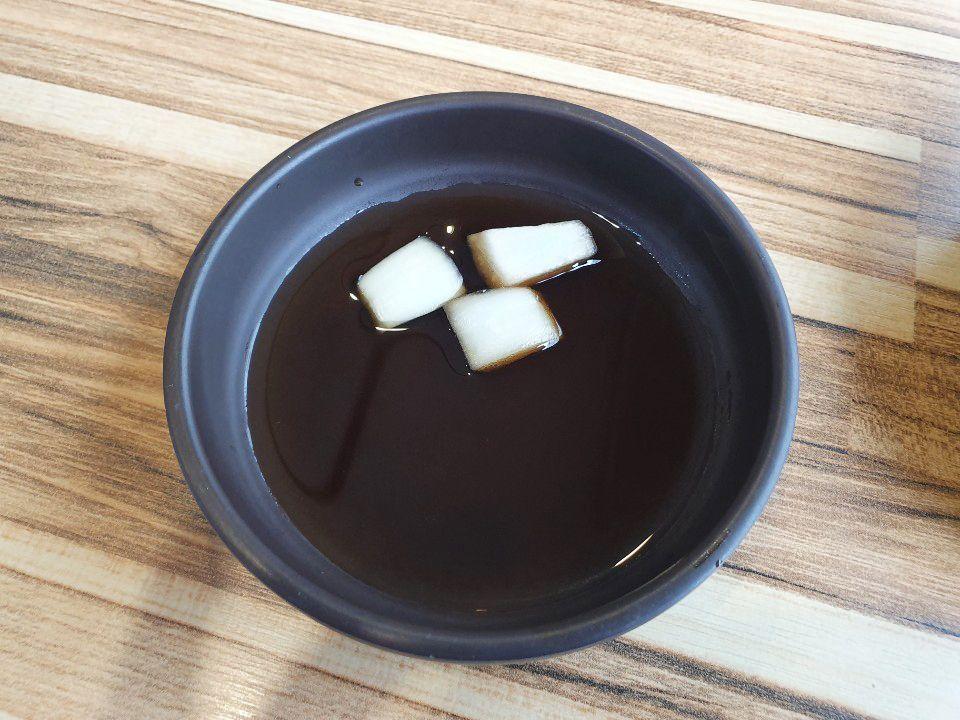 When you sit down, they prepare dishes of kimchi, radish kimchi, and soy sauce. The soy sauce is for the meat in the tangs that you'll order later or for the pancakes.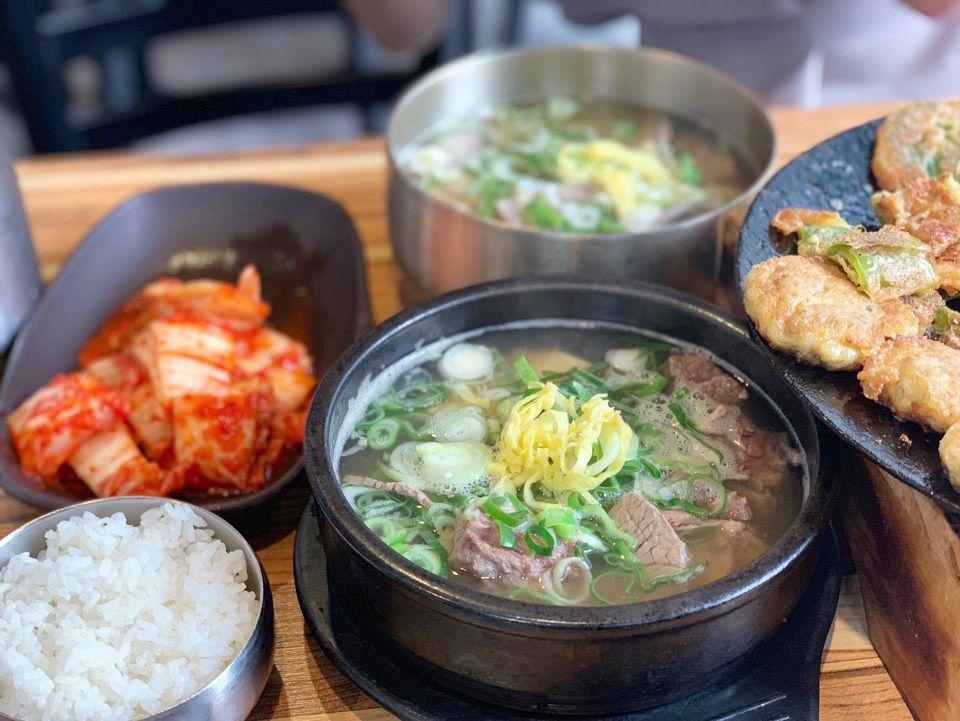 I ordered the famous abalone galbitang and the assorted panckes. I didn't have to wait long until the dishes came out.
The boiled beef and steamed galbi are also very famous, but these need to be prepared up to a day in advance, so we would recommend making a reservation for these dishes.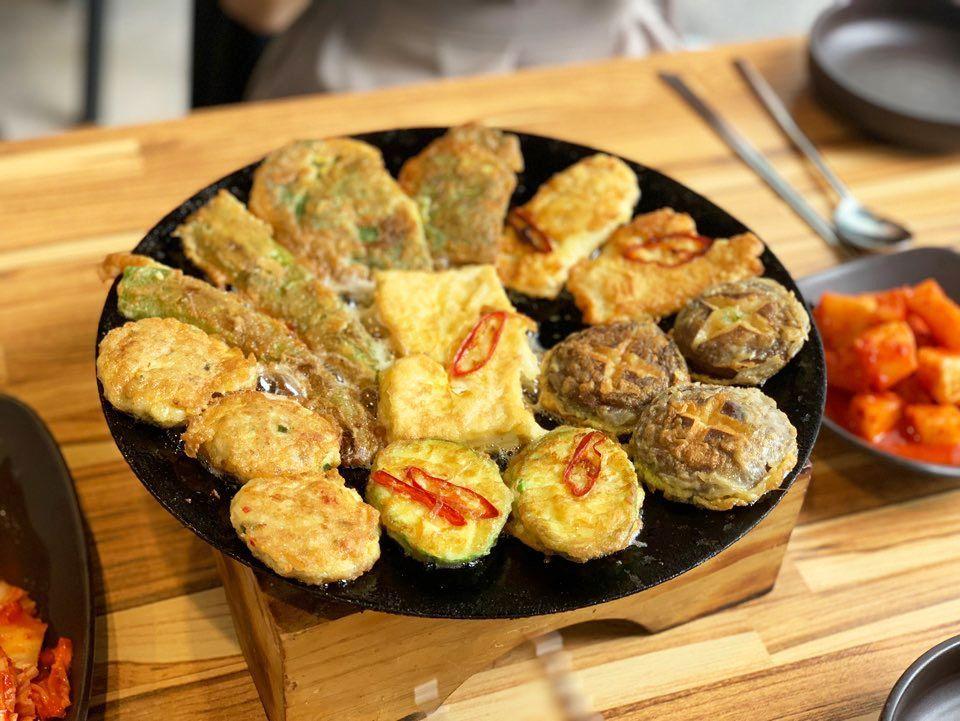 The assorted pancake dish includes a wide variety of Korean pancakes including the shiitake mushroom, pumpkin, meatball, and perilla pancake.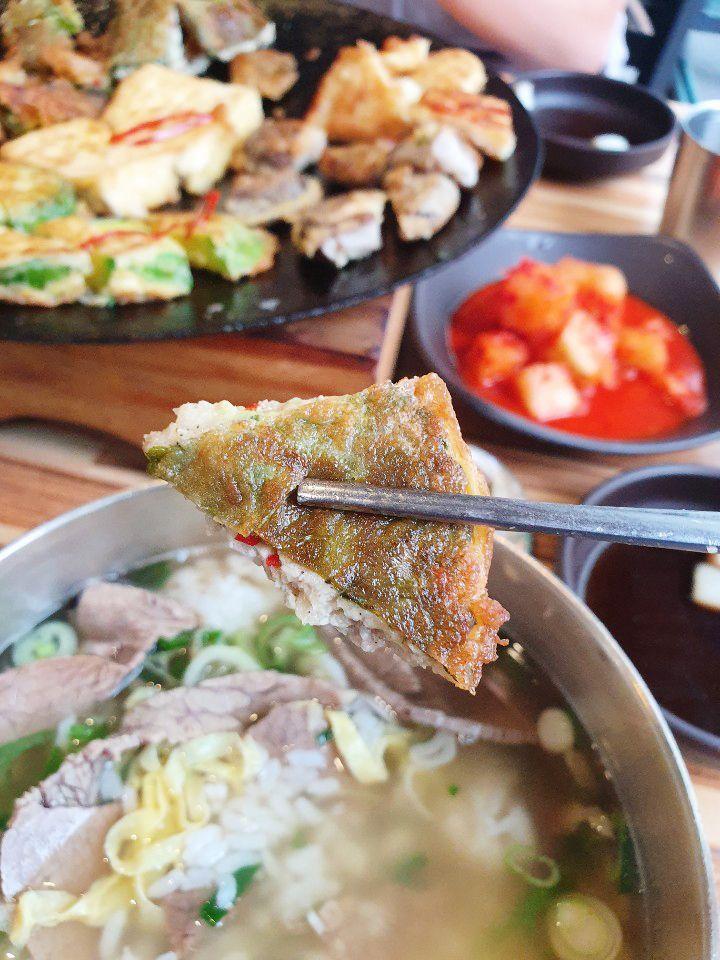 The perilla pancakes had a meat filling, super delicious.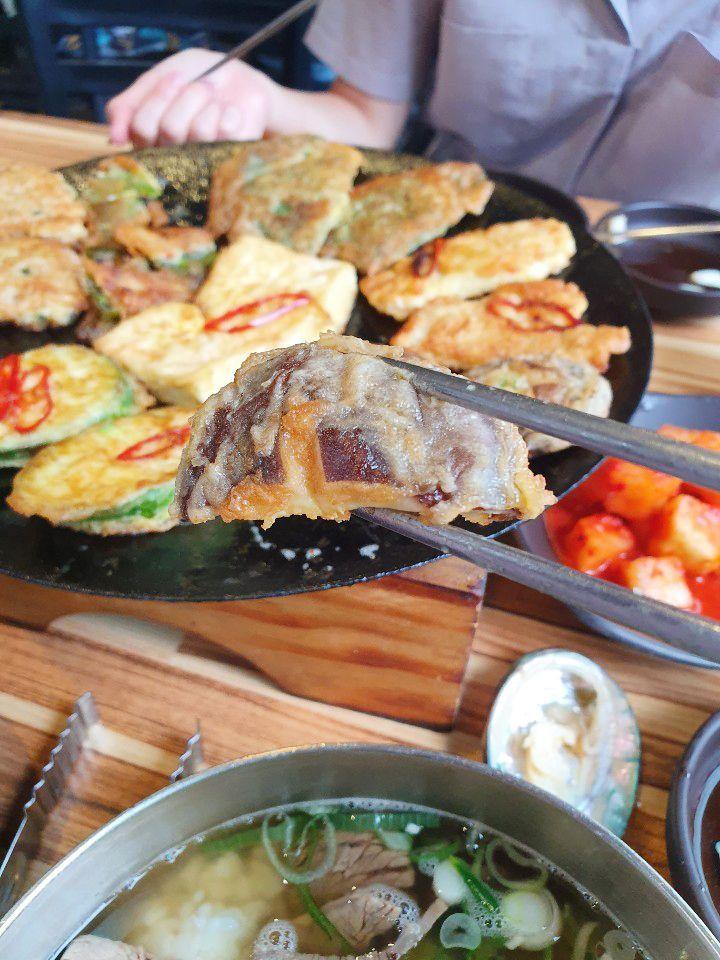 The shitake pancake was also amazing, a great balance of chewiness and batter!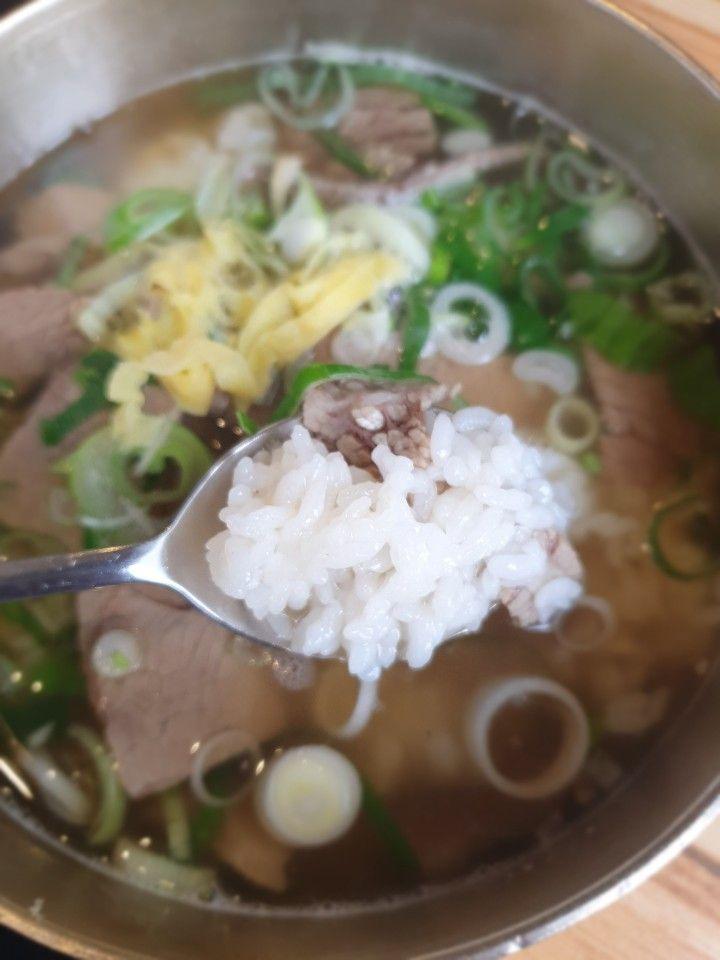 As you can see, the gomtang broth is clear. Gomtang broth is typically milky, but Naju gomtang is made by simmering meat rather than bone, which keeps the broth clear. Gomtangs usually have a nutty kind of taste, but Naju gomtang is more crisp. The rice is already in the soup, which makes it more convenient to eat.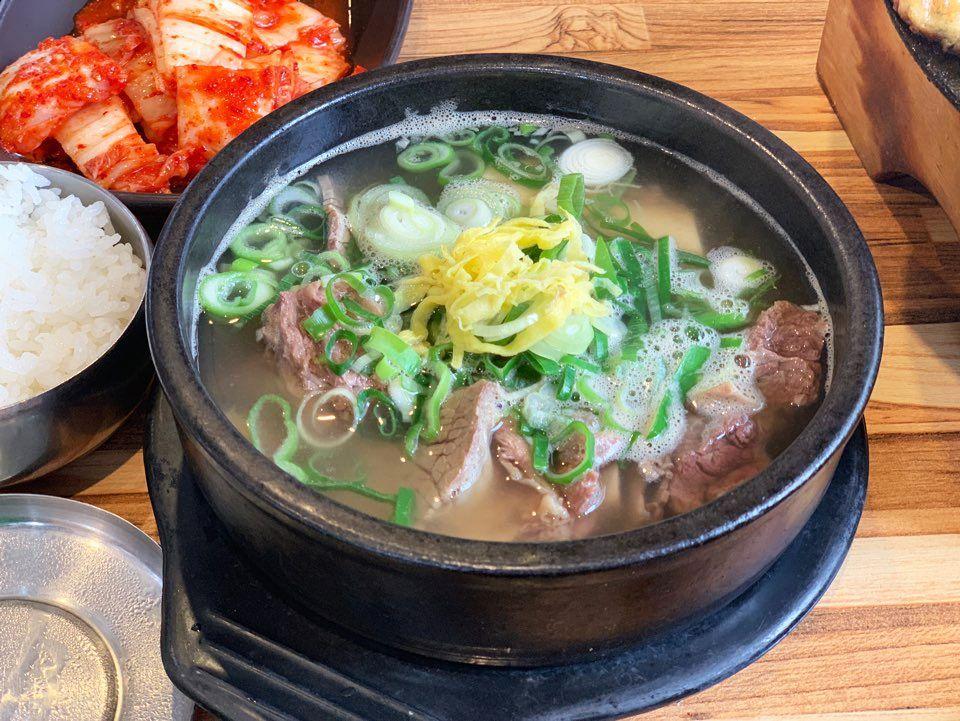 The abalone gomtang. It also has a clear broth, noodles, galbi, and abalone. Looks super filling.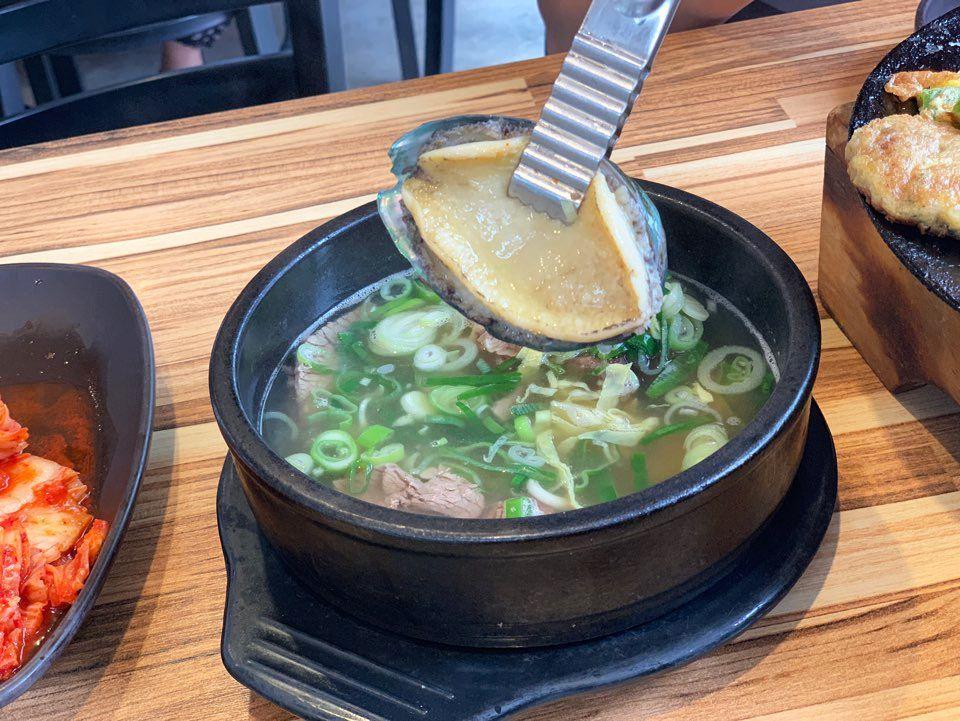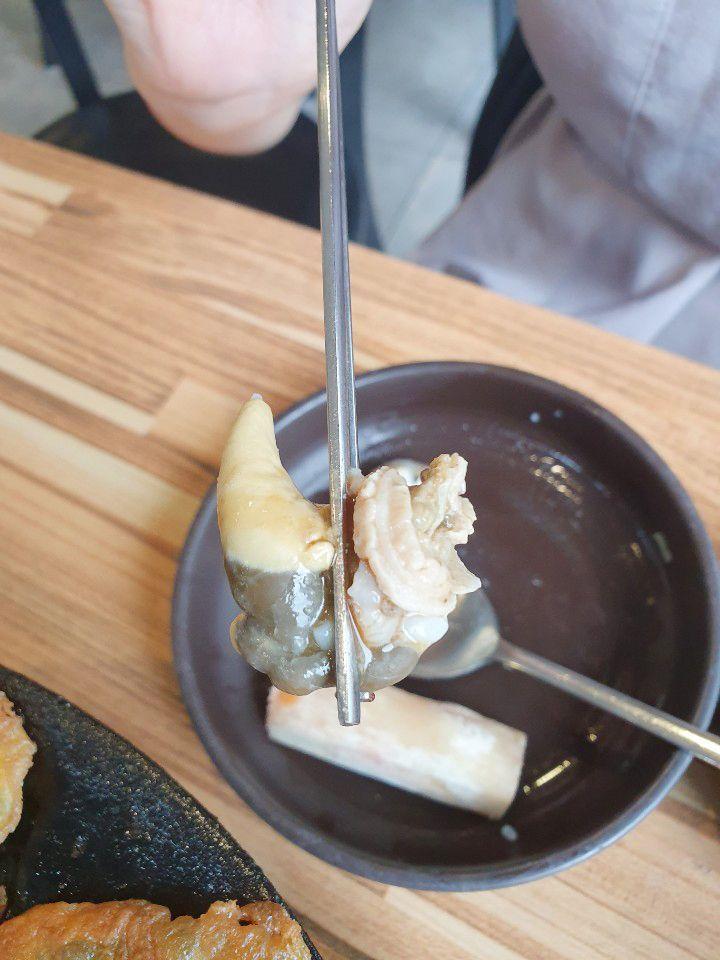 A whole abalone from the dish. It wasn't fishy smelling at all. The soup had seeped into the meat just the perfect amount, so made it all the more flavorful.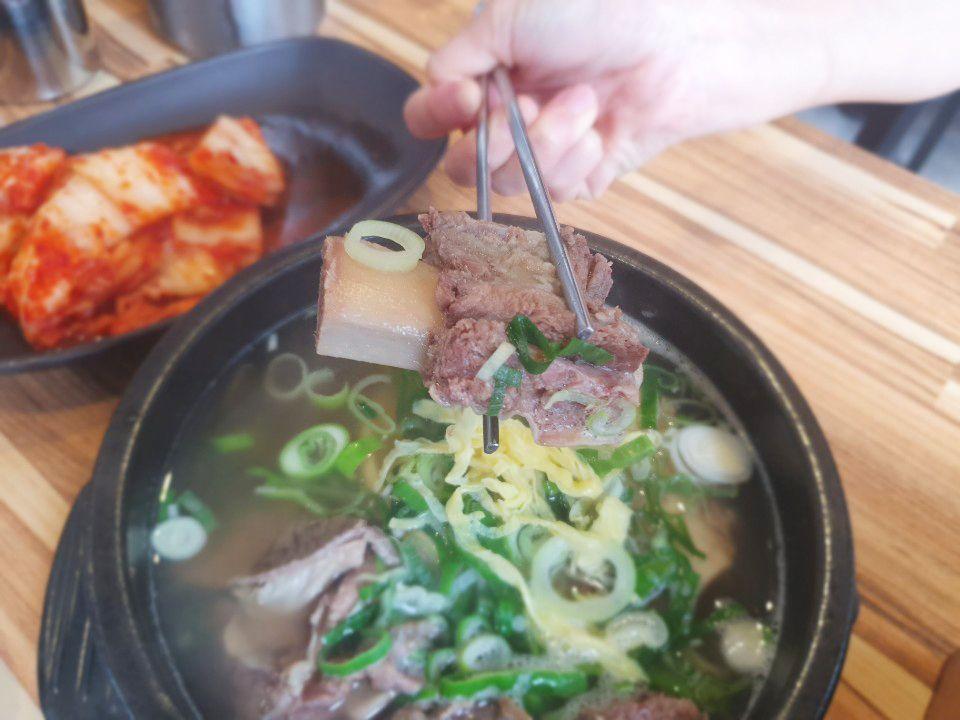 The galbi was also very tender and easy to eat. The Galbitang comes separate from the rice, so you can just put the entire bowl of rice in yourself or eat it separtely. Dipping the galbi in some soy cause and then eating it with rice is the way to go, in my opinon.
Enjoy traditional Korean flavors at Naju Gomtang!
---
Naju Gomtang | Directions
Address : 서울 종로구 자하문로2길 8
Directions : Take Gyeongbokgung Station exit 3-1 and walk 2 minutes.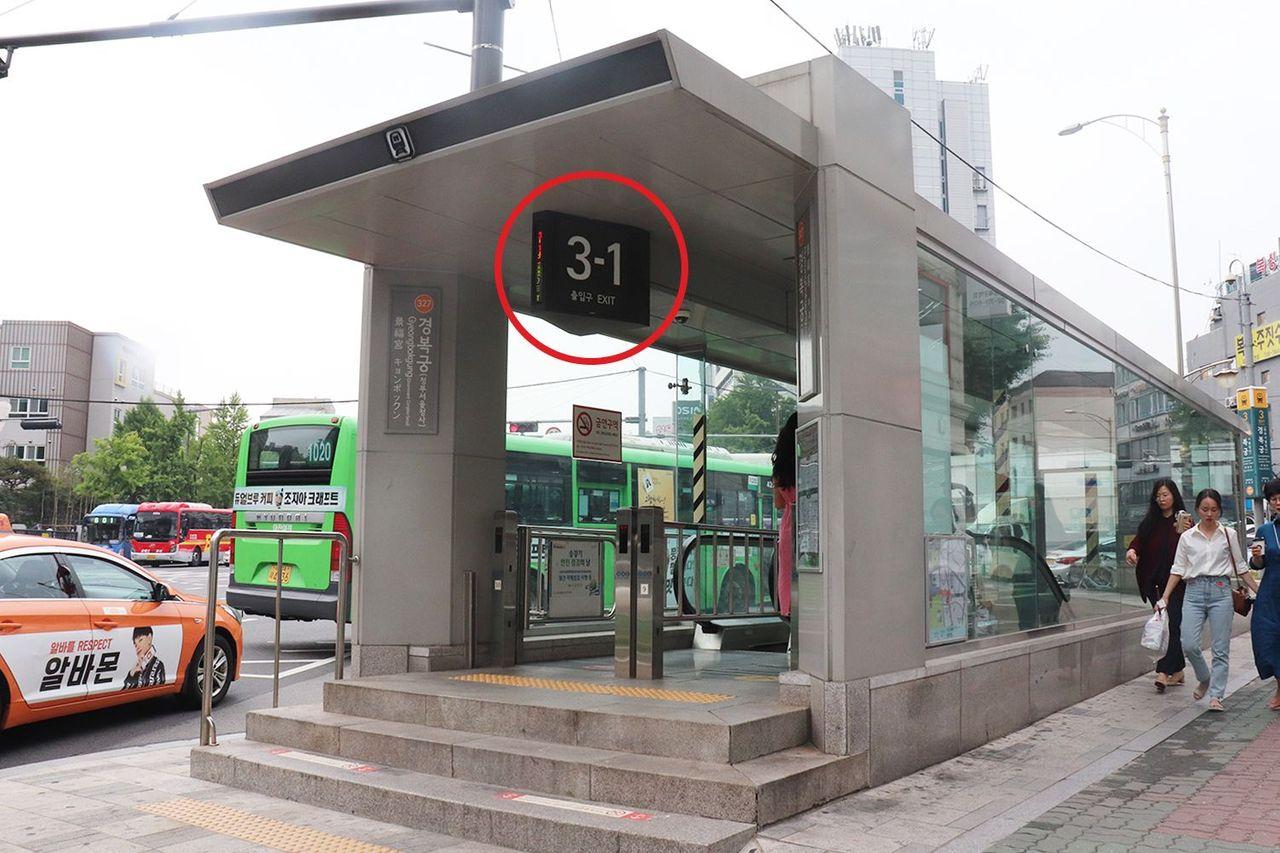 Take Gyeongbokgung Station exit 3-1.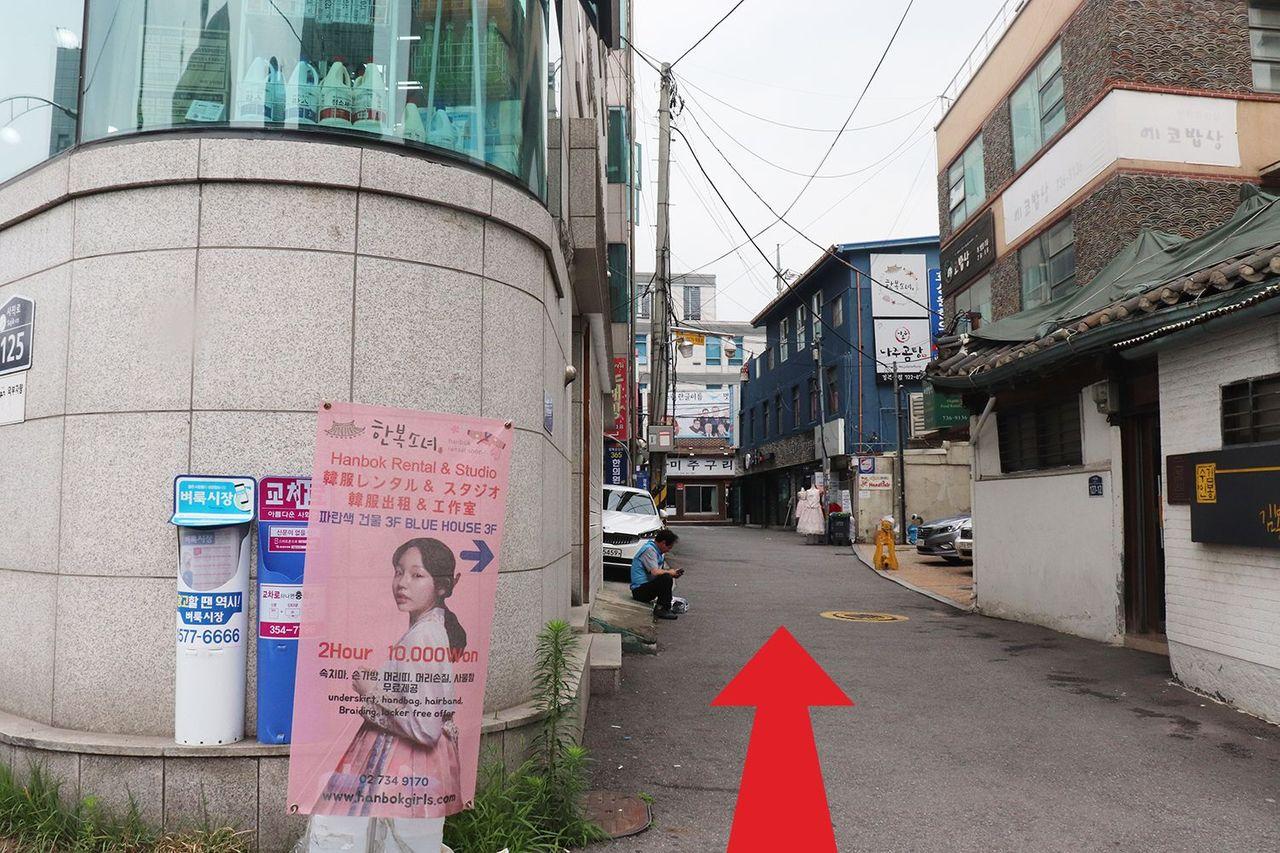 Don't go to the big street. Instead, go straight into the alleyway.
It's in the same building as our partner store, Hanbok Sonyeo.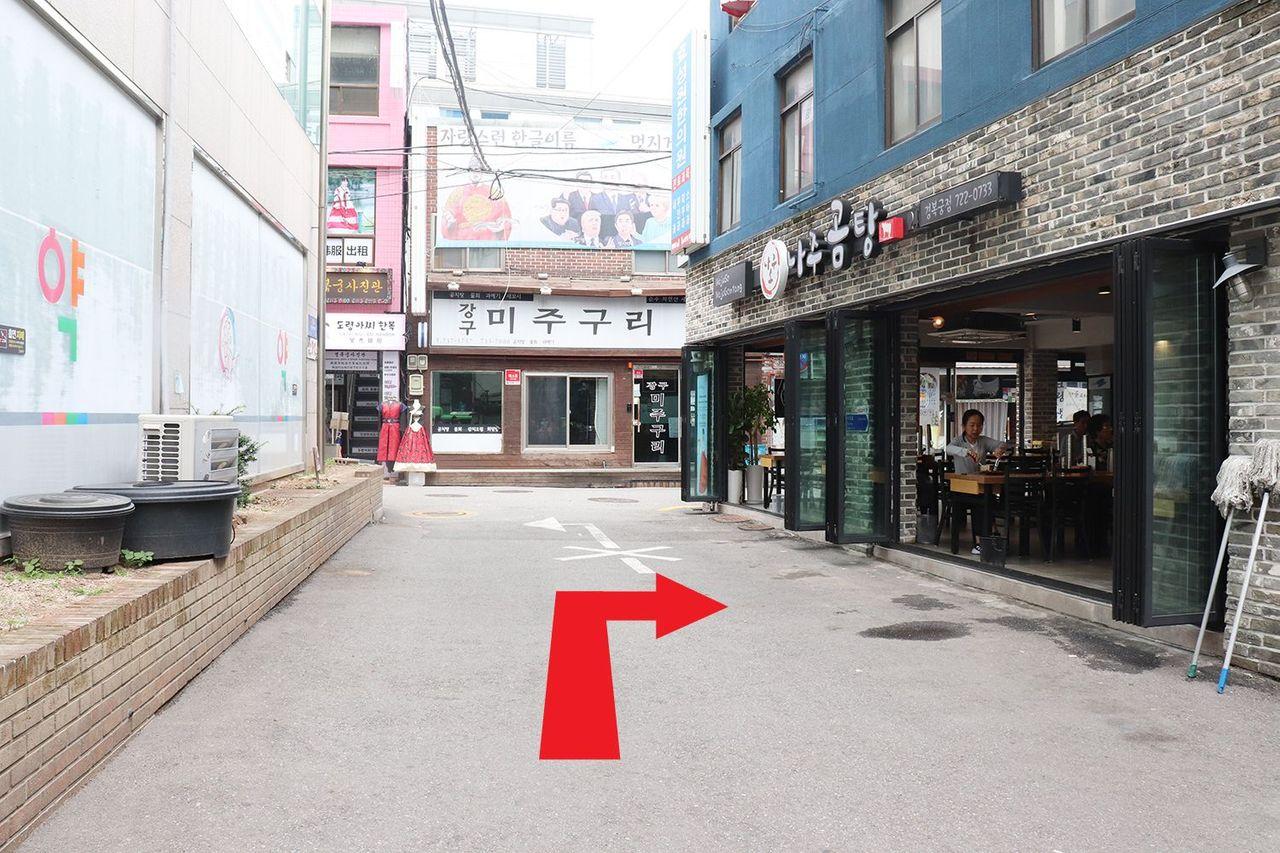 Naju Gomtang will be to your right.
---
⭐ Najuso Naju Comtang | Coupon
Click the 'COUPON' button at the bottom or click the picture to claim your coupon. Present it to the vendor when paying to receive your discount!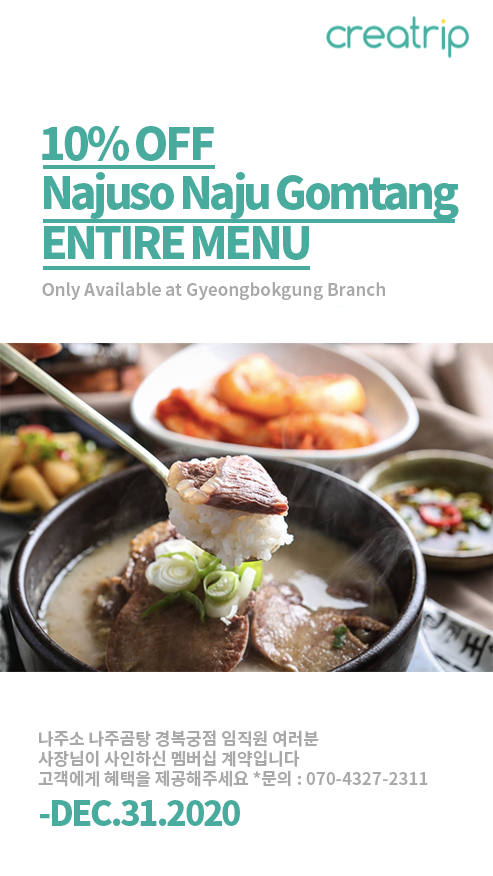 ---
The above was a post on Gyeongbokgung Must Eat: Naju Gomtang. If you have any further inquiries, please feel free to comment below or shoot us an email at support@creatrip.com