MYEONGDONG | Creatrip Locals' Guide
A Complete Guide For Your Shopping Spree Plus Things To Do, Eat, Drink And See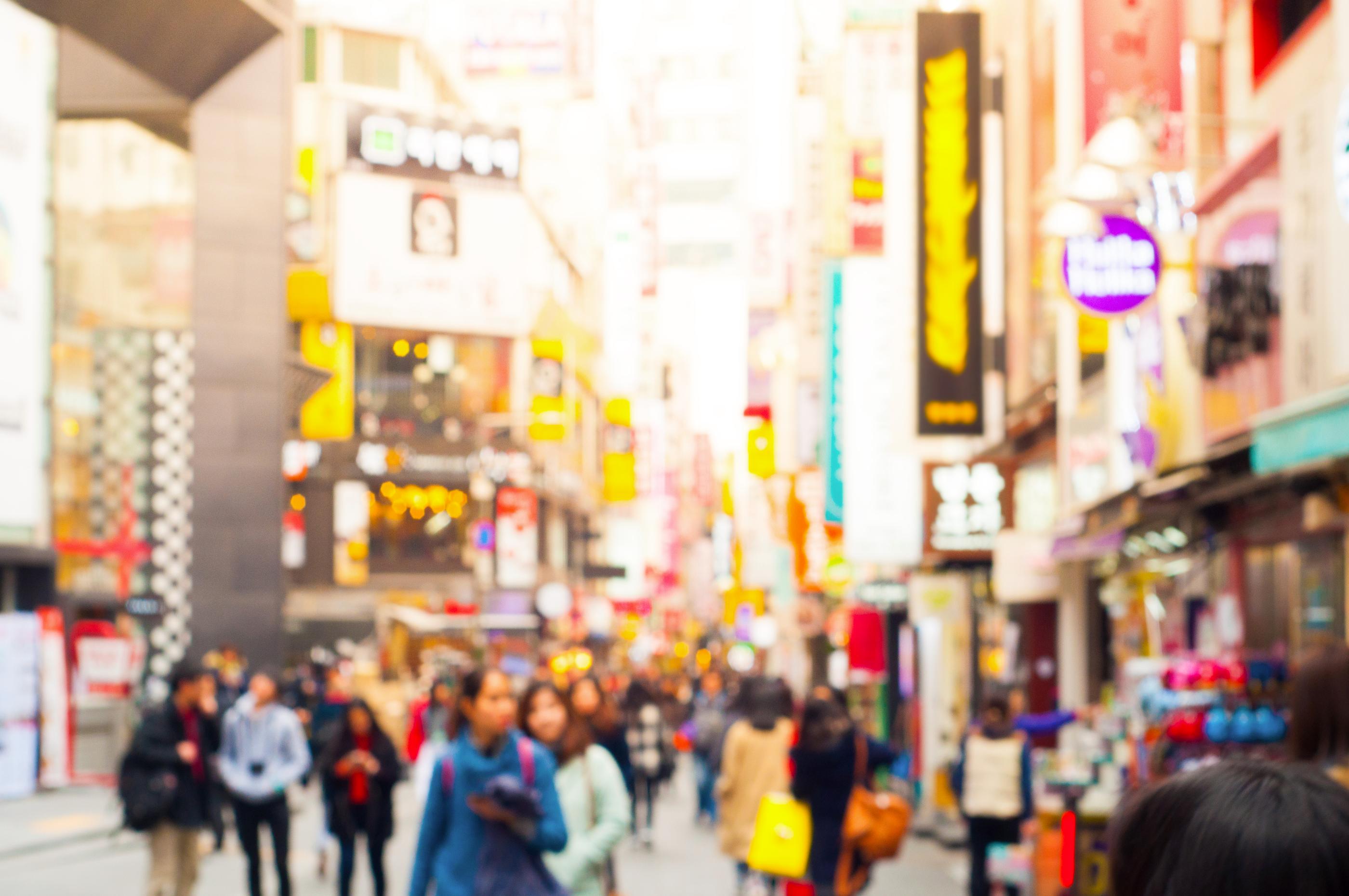 Myeongdong is a prominent part of Seoul that is well-known amongst locals and tourists alike. With arrays of colourful street foods and bright neon signs of shops and restaurants that catch your eyes, it surely is a part of Seoul that's always full of bustles with crowds.
Myeongdong's convenient location makes travels to and from key places including Namsan, N Seoul Tower, Seoul Station, Dongdaemun, Itaewon and Gyeongbokgung Palace simple and easy.
You'll reach the main streets of Myeongdong by getting off at Myeongdong Station exits 5, 6, 7, 8, 9 and 10, or Euljiro (Industrial Bank of Korea) Station exits 5 and 6.
In this guide, you'll find tips on shopping, transportation, accommodation as well as food and drinks. We hope you'll give a couple of our suggested activities a try too. You'll know that Myeongdong is more than just a shopping district. Don't forget to share with us how you spent time in this charming area!
---
FOOD
---
A comprehensive list of great food you shouldn't miss out on in Myeongdong from a large dumpling restaurant with a history to an interesting joint that serves up a 55cm-long raw beef sushi.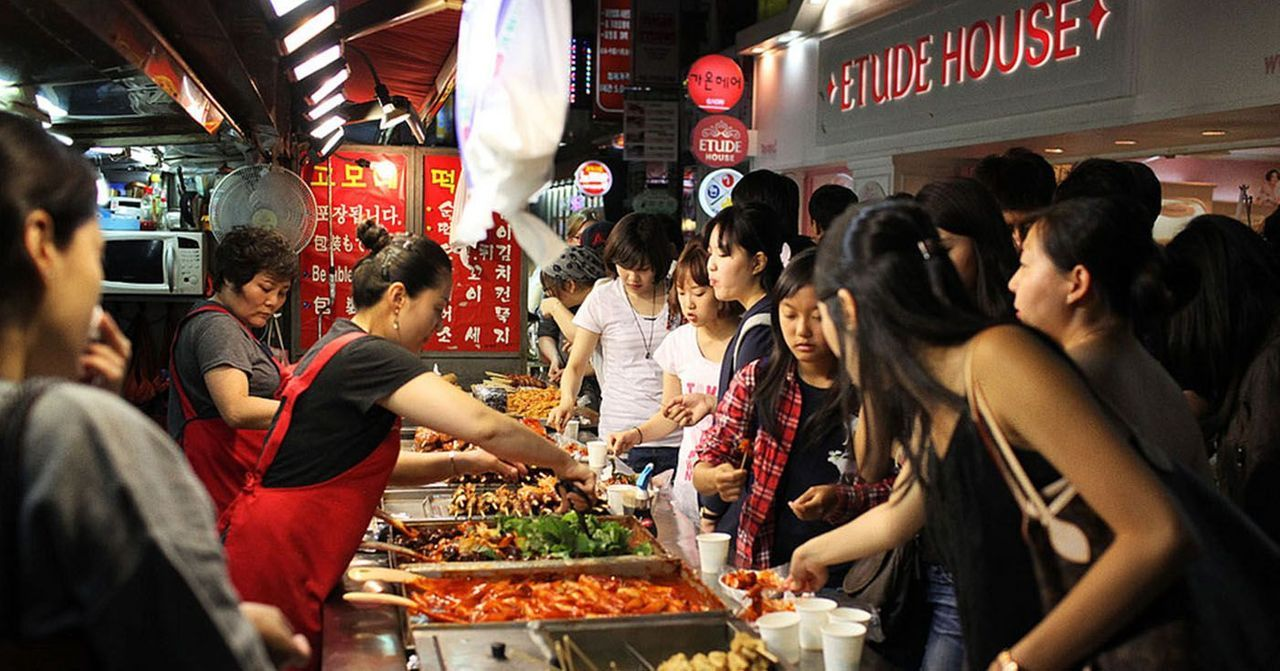 Myeongdong's street food scene is always booming! You'll find delicious snacks from tteokbokki (spicy rice cake) and sundae (blood sausages) to lobster tails and oreo churros.
Breakfast Ideas For Myeongdong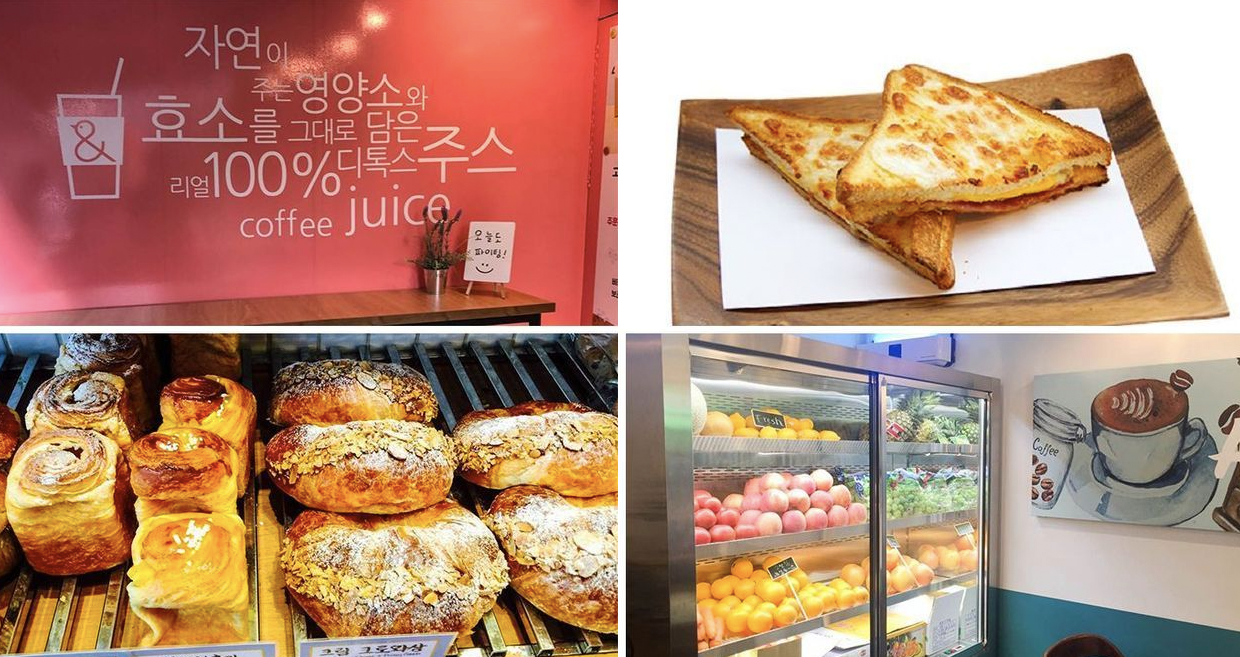 Don't just stick to ISAAC Toast, you're given a lot more breakfast options than that!
---
CAFES
---
You'll want to get your fix of sweets and desserts in between your busy itinerary in Myeongdong. It has lots of options from a line of pastries and waffles to coffee beverages served inside a pink pool-themed cafe.
---
THINGS TO DO
---
Is your time in Myeongdong limited? If you don't have time to explore every corner of Myeongdong, then consider the 6 best things to do first!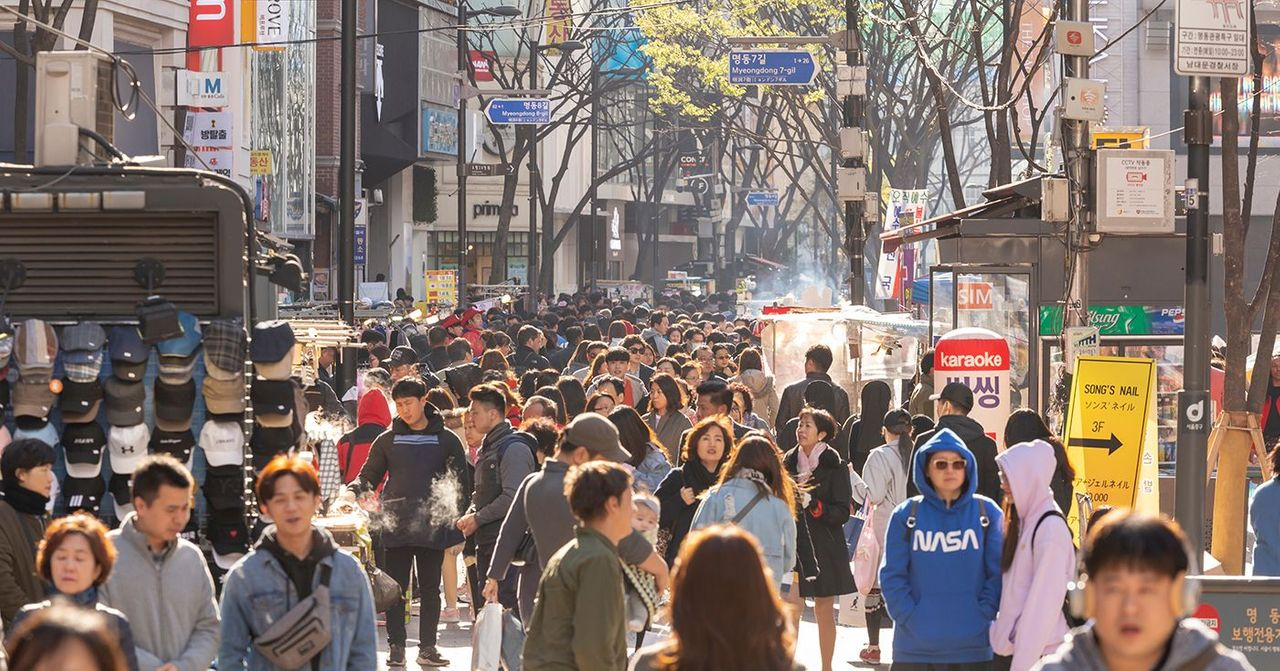 Check out our shopping guide for useful tips and guide on how to get your shopping spree started.
To get your shopping guide started, check out the brands you can't miss out on:
Our personal shopping reviews of some of the popular places:
Shopping duty free comes with perks and coupons in Myeongdong: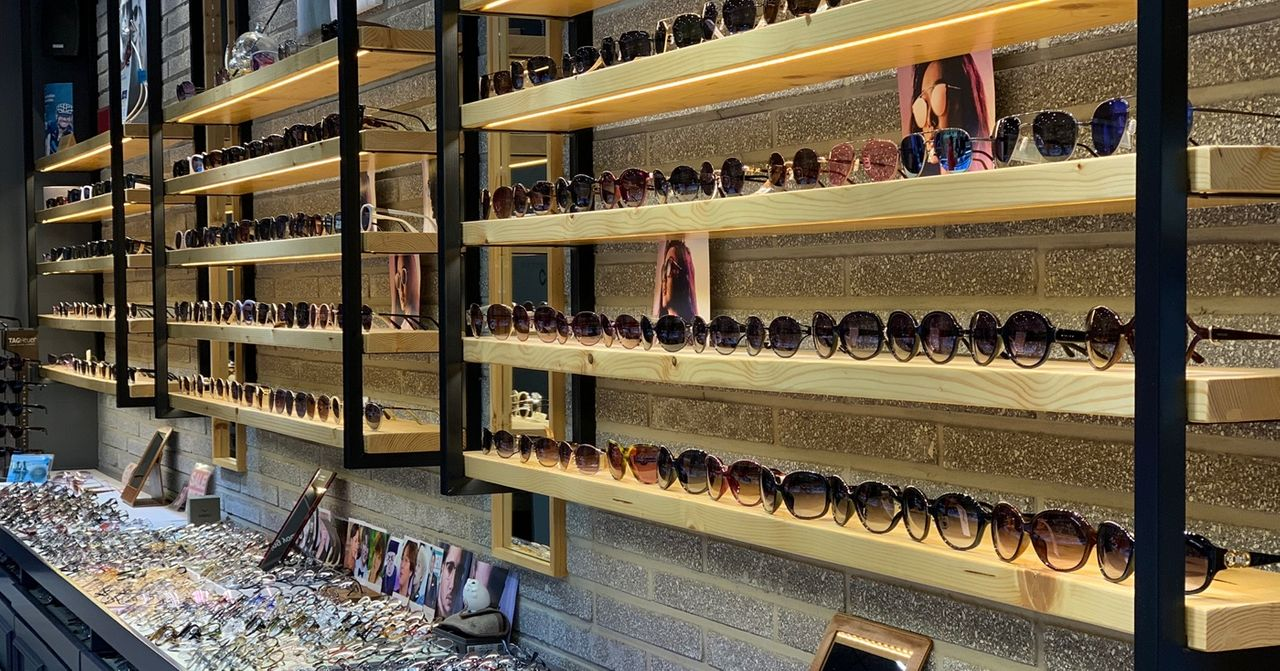 Address: 서울 중구 명동8가길 33
Hours: 09:00-22:00
Price: Varies / 20% off with Creatrip membership coupon
Glasses in Korea are generally cheap while great in quality, but you want to especially go to Gana Optical because it has been assisting people's visions for over 30 years.
Myeongdong is the currency exchange central of Seoul. You'll find many currency exchanges in the area. Check out our recommendations for the best currency exchanges.
Address: 서울 중구 충무로1가 22-15 2F
Hours: 09:00-22:00
Price: ₩18,000 and up
Goguan Studio offers everything from nicely decorated photo studios and professional photo, hair and makeup services to lending you a selfie stick.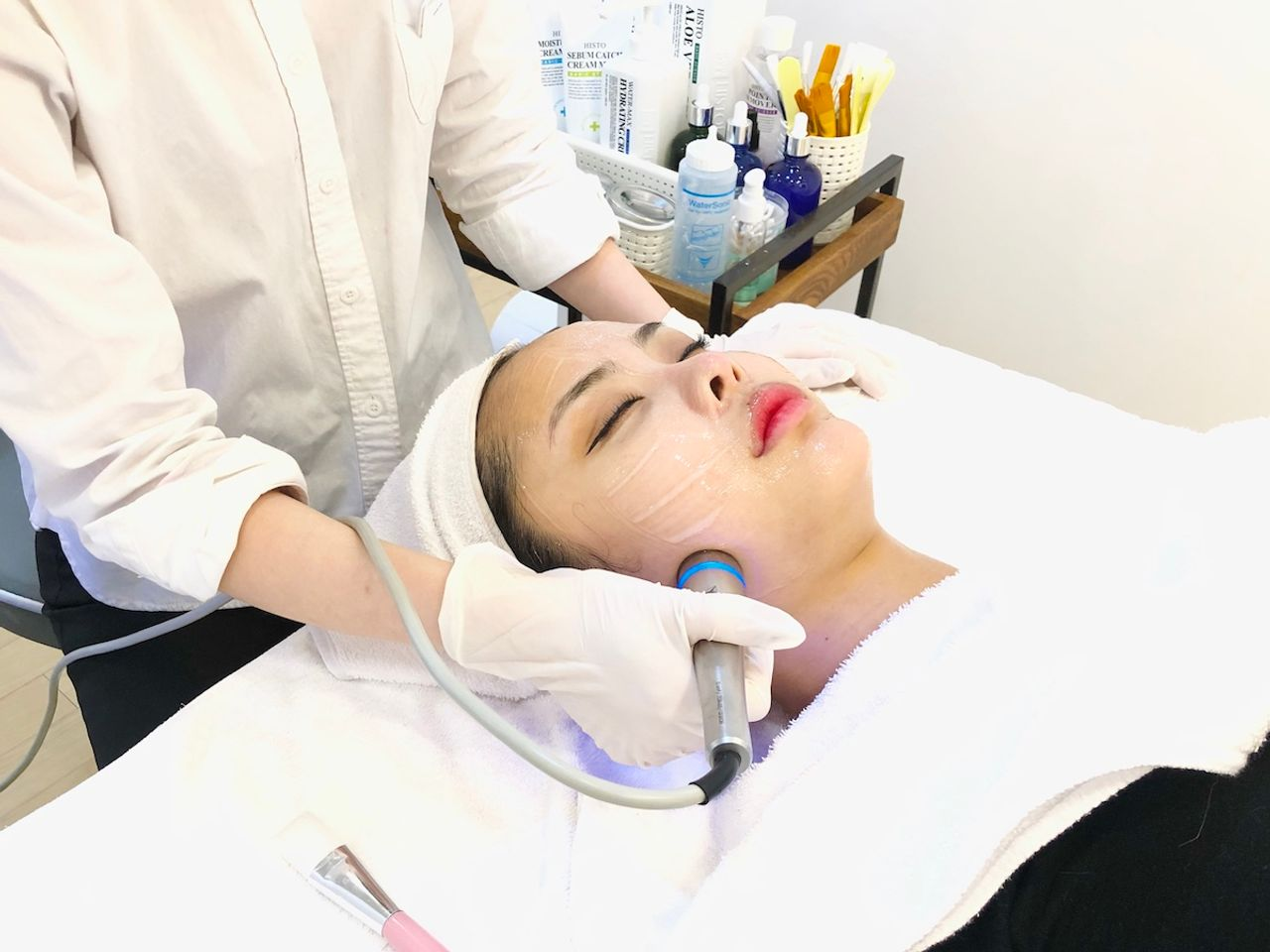 Address: 서울 중구 명동8가길 11 6-7F
Hours:
Weekdays: 10:30-21:00
Sat: 10:30-19:00
Sun: Closed
Break time: 13:00-14:00
Price: ₩39,000 and up
Ppeum Clinic is a renowned clinic in Myeongdong that offers treatments from botox and fillers to skin care and laser services.
Make DIY Products At Innisfree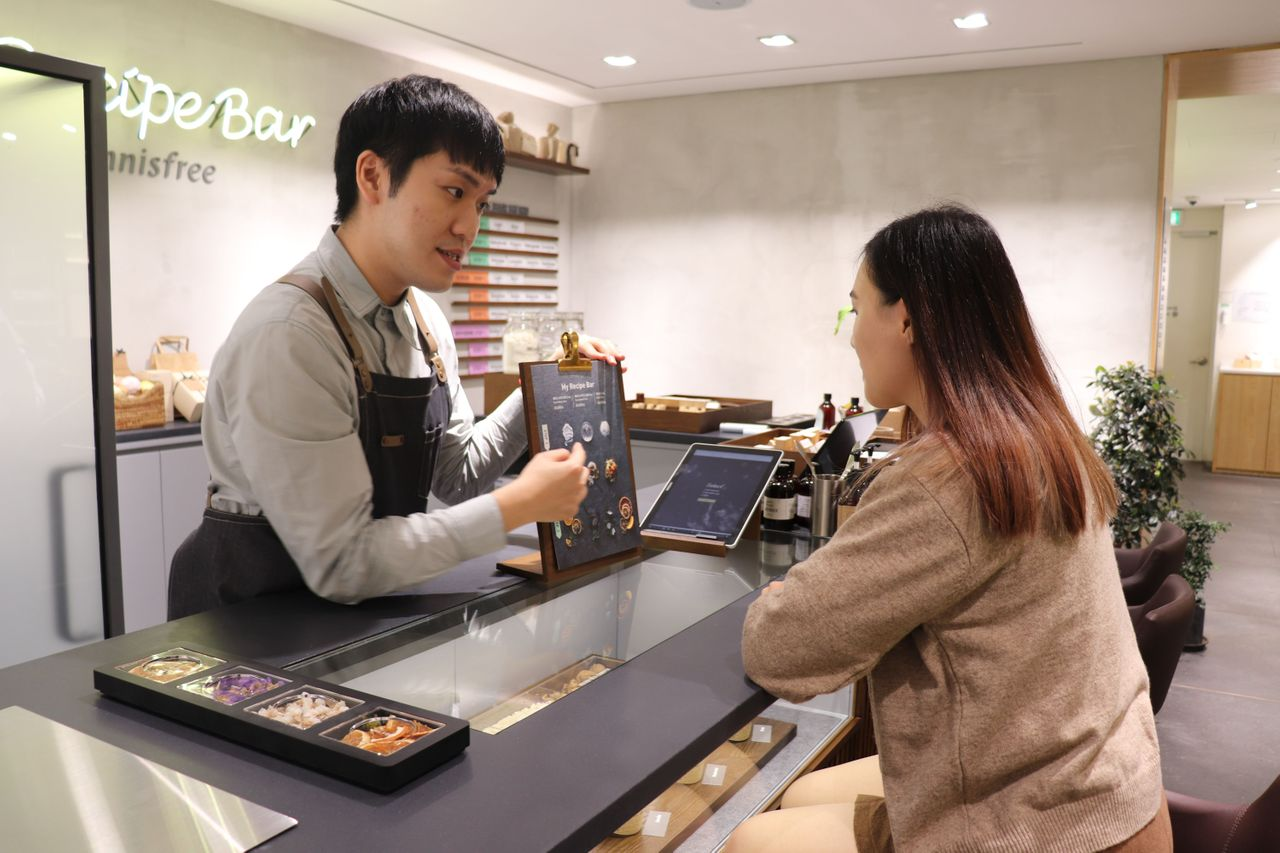 Address: 서울 중구 명동1가 64-2
Hours: 09:00-23:00
Price: Varies
Get beauty consultations at Innisfree and make your own products including body lotion, scrubs and bath bombs.
Get A Photoshoot With A Professional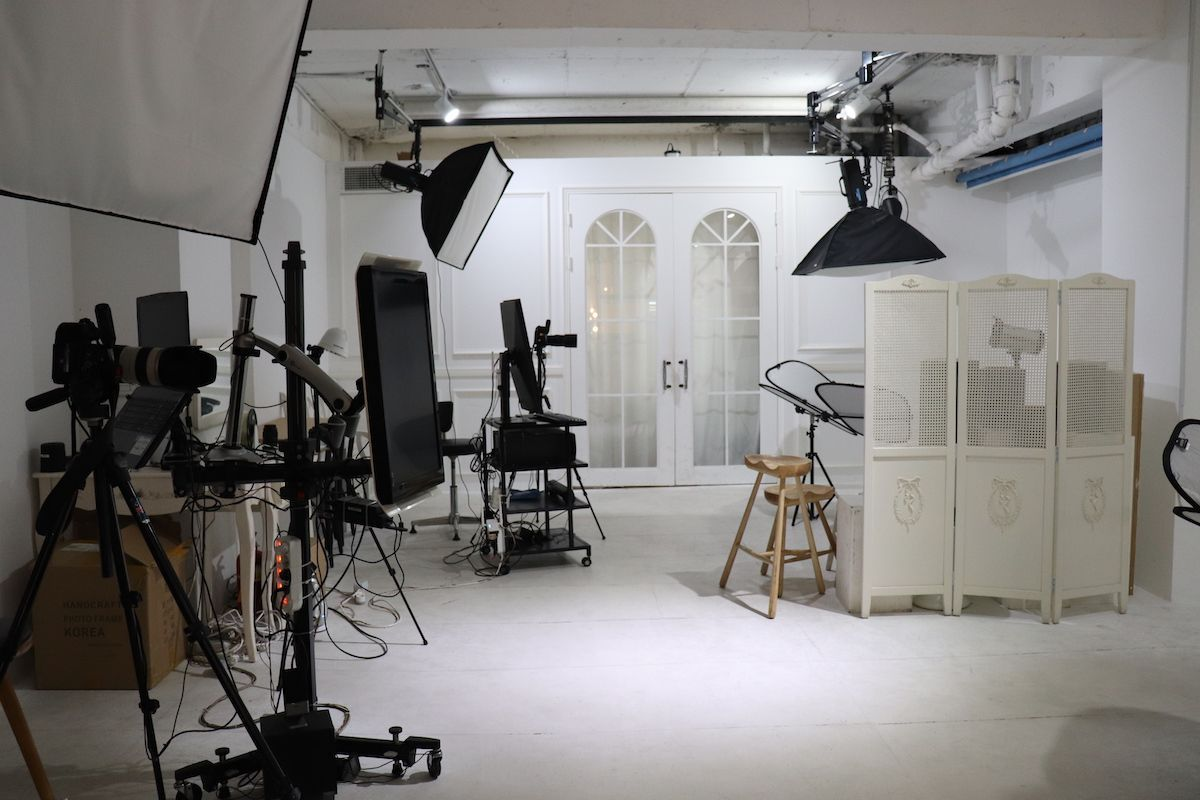 Address: 서울 종로구 종로70 4F
Hours:
Weekdays: 09:30-19:30
Last appointment: 17:30
Sat: 10:00-19:00
Last appointment: 17:00
Price: ₩25,000 and up
Get high quality ID photos for just ₩25,000 at the studio. The whole process only takes an hour!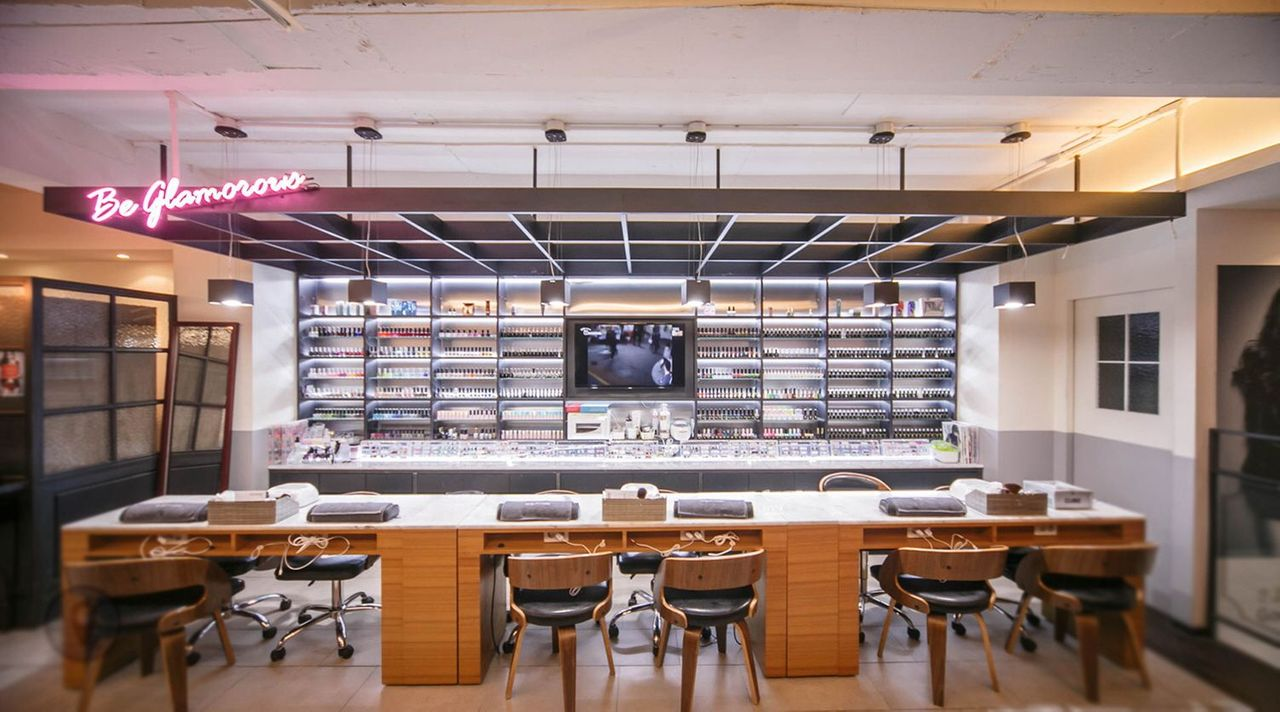 Address: 서울 중구 명동8길 38 2F
Hours: 11:00-22:00
Price: ₩60,000 and up
Witch Nails is already popular among tourists. It's a great way to sit down, get pampered and recharge for an hour or two. Plus, you get your bling on!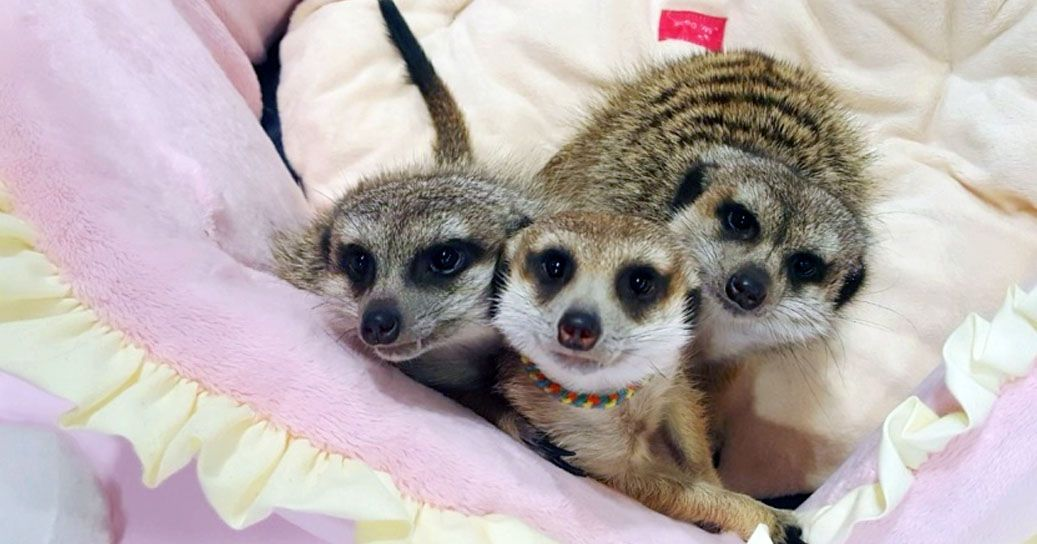 Address: 서울 중구 명동8나길 10
Hours: 13:00-20:30
Price: ₩13,000
Looking for a super unique experience in Myeongdong? How about interacting with exotic animals? Eden Meerkat Friends is home to cool animals from shy meerkats and exotic cats to racoons and wallabies.
Address: 서울 중구 명동2길 52 4F
Hours:
10:30-22:00
Last reservation: 19:30
Wed: Closed
Korean couples and promise rings are a huge thing! It's one of the many ways for them to verify and show off affection for their significant other. You don't have to go with your boo, though! You can also bring your family and friends here to DIY special souvenirs together.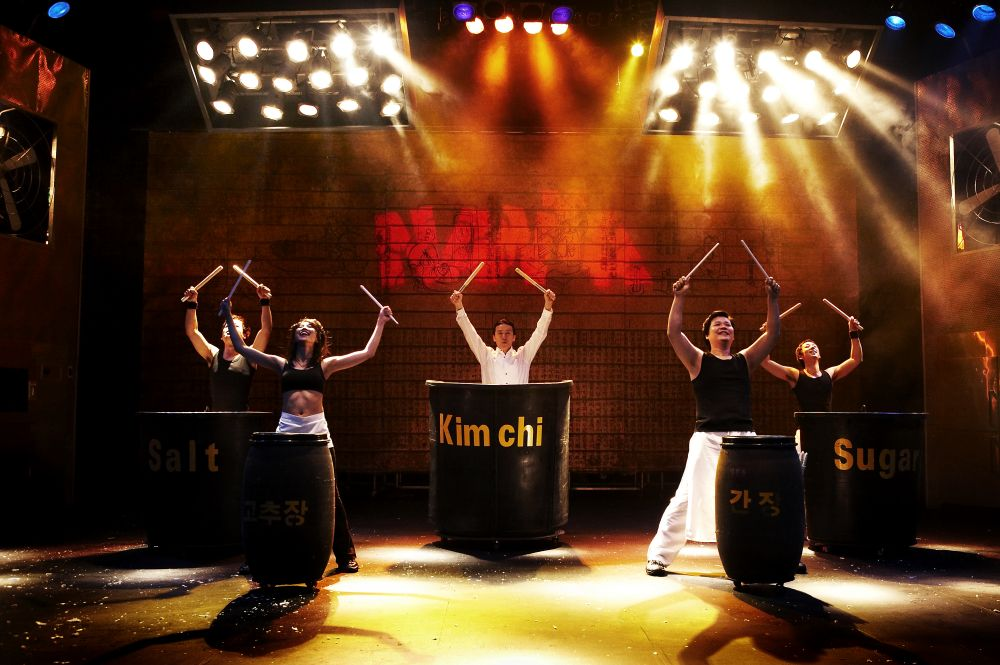 Address: 서울 중구 명동2가 50-14 3F
Hours: 17:00-20:00
Duration: 100 minutes
This classic must-watch show is non-verbal yet full of stories and rhythms that incorporate Korea's delicious dishes and ingredients.
---
OTHER HELPFUL TIPS
---
Find out what transportation options suit you the most. Our guide covers essential information that ranges from late night buses to the facilities of the subway station.
8 Reasons You Should Stay In Myeongdong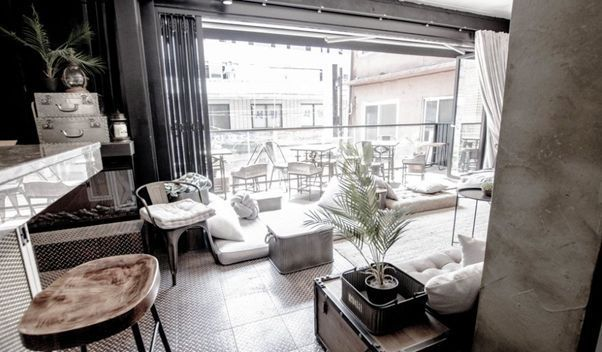 Find out why you should get an accommodation in Myeongdong and all the conveniences it offers. Should you stay at a hostel? A hotel? Check out what options you have as well.
---
Although it's not the most local part of Seoul you'll ever discover, Myeongdong is worth adding to your itinerary given its many activities and its one-stop-for-all shopping experience. Let us know how your day pans out in Myeongdong!
---
If you have any questions or comments about this blog post, please leave them down below or email us at support@creatrip.com.
---