---
---
300% compensation

for counterfeit products

Out of over 1 million products sold, 0 counterfeit products found! Creatrip directly deals and ships from the makers, and it is impossible to sell counterfeit products.
---
Maximum amount of points you can get per 1 option.
---
Free shipping on orders over

USD 0
---
---
---
Product Info

Product Highlights
★ Famous Koreanskincare brand Abib introduces 'Collagen Eye Patch'
★ Plant-based collagen formed by yeast fermentation, can replenish moisture to the skin and restore its elasticity
★ Hydrogel patches perfectly adhere to the skin and deliver nutrients, certified as low-irritation, suitable for sensitive skin as well
---
Product Description
Korean renowned skincare brand Abib has launched the 'Collagen Eye Patch,' which can tackle morning eye puffiness and evening fine lines in one go

Enriched with plant-based collagen and resurrection grass extract, it replenishes moisture and restores elasticity to the skin. With added low molecular weight peptides, it gives you smooth and supple skin

The hydrogel patches contain shea butter and plant oils, which adhere perfectly to the skin and deliver nutrients. It is certified as low-irritant, making it safe for even sensitive skin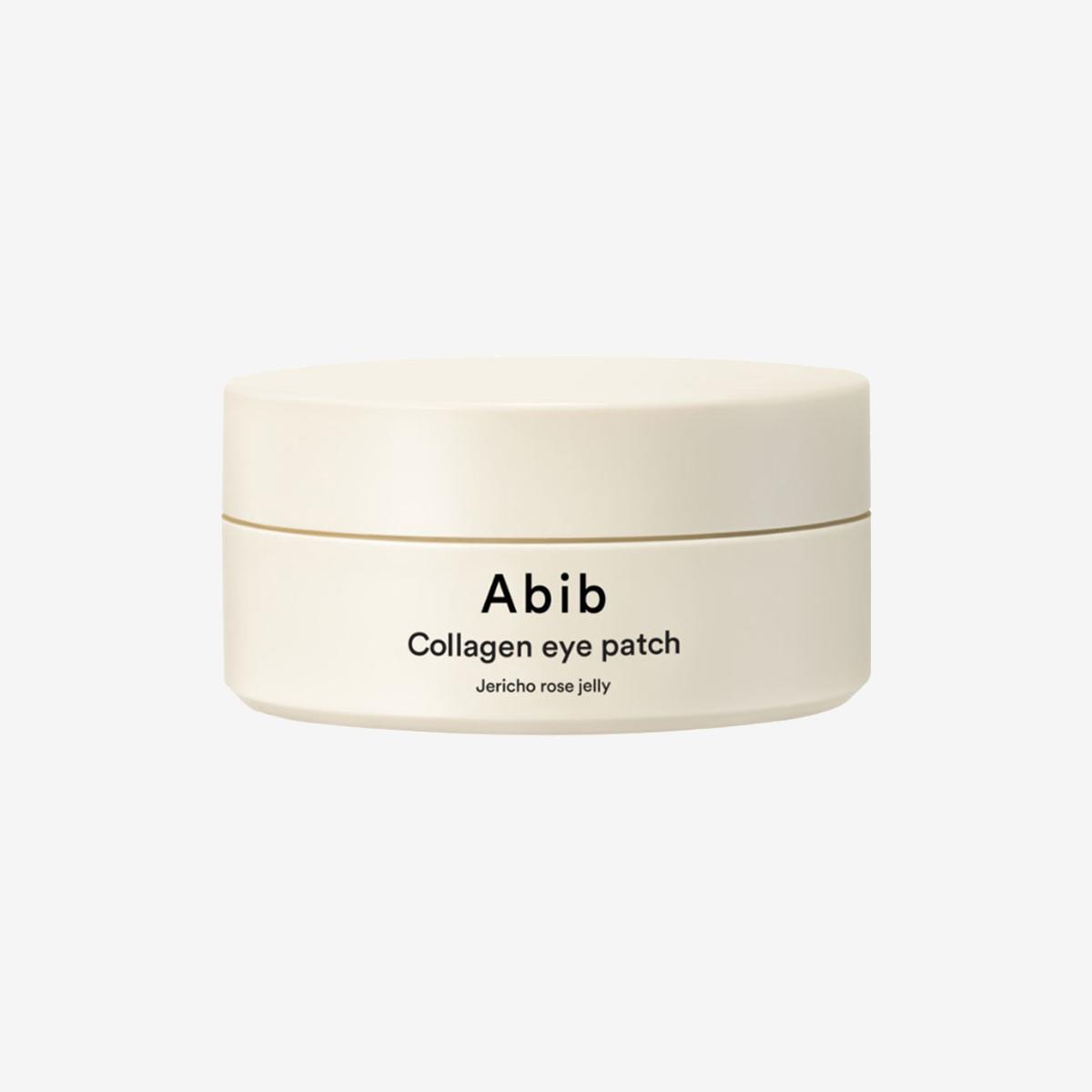 ---
詳細資訊
Translated to American English:
More Information
Usage: Apply facial skincare products after cleansing the face. Place the eye mask on the eye area or any other area for about 20 minutes. After removing, gently pat until the essence is absorbed.

Please store in a cool place, away from direct sunlight, high temperatures, and where children can access it.

If any redness, swelling, itching, or any other abnormalities occur during use, please stop using immediately and consult a doctor.

Please avoid using on wounds, eczema, inflamed or allergic areas of the skin.

After using the product, please close the lid tightly and store it properly.
Capacity

60 sheets (30 pairs)

Ingredients

Purified water, glycerin, niacinamide, collagen extract, shea butter

etc

Country of Origin

South Korea

Shelf Life

At least 1 year from the date of receipt by the consumer
If you have any other product-related questions, please direct message our Instagram account@creatrip.buy.twhk, or send an email tohelp@creatrip.com, and we will reply within one business day!
---
---
---