---
---
300% compensation

for counterfeit products

Out of over 1 million products sold, 0 counterfeit products found! Creatrip directly deals and ships from the makers, and it is impossible to sell counterfeit products.
---
Maximum amount of points you can get per 1 option.
---
Free shipping on orders over

USD 0
---
---
---
Product Info

Product Highlights
★ "Sedum Hyakuron Pad" introduced by the Korean skincare brand Abib.
★ Containing carefully selected Thistle extract from Jeju, the "Sedum Hyakuron Pad" provide abundant hydration to the skin and prevent moisture loss.
★ Enriched with 8 types of hyaluronic acid and PHA fruit acids, accompanied by dual-sided cotton pads, it gently exfoliates while moisturizing and caring for the skin
---
Product Description
Abib's 'Sedum Hyakuron Pad' is designed specifically for dry skin that is prone to irritation, forming a protective barrier to lock in moisture

Infused with carefully selected extracts of Jeju Cactus, it extracts highly pure hyaluronic acid to deeply hydrate the skin and prevent moisture loss, promoting healthy and stable skin

Formulated with 8 types of hyaluronic acid and PHA fruit acid, the dual-sided cotton pads made of cellulose gently exfoliate while nourishing the skin. Experiments have shown improved skin texture after use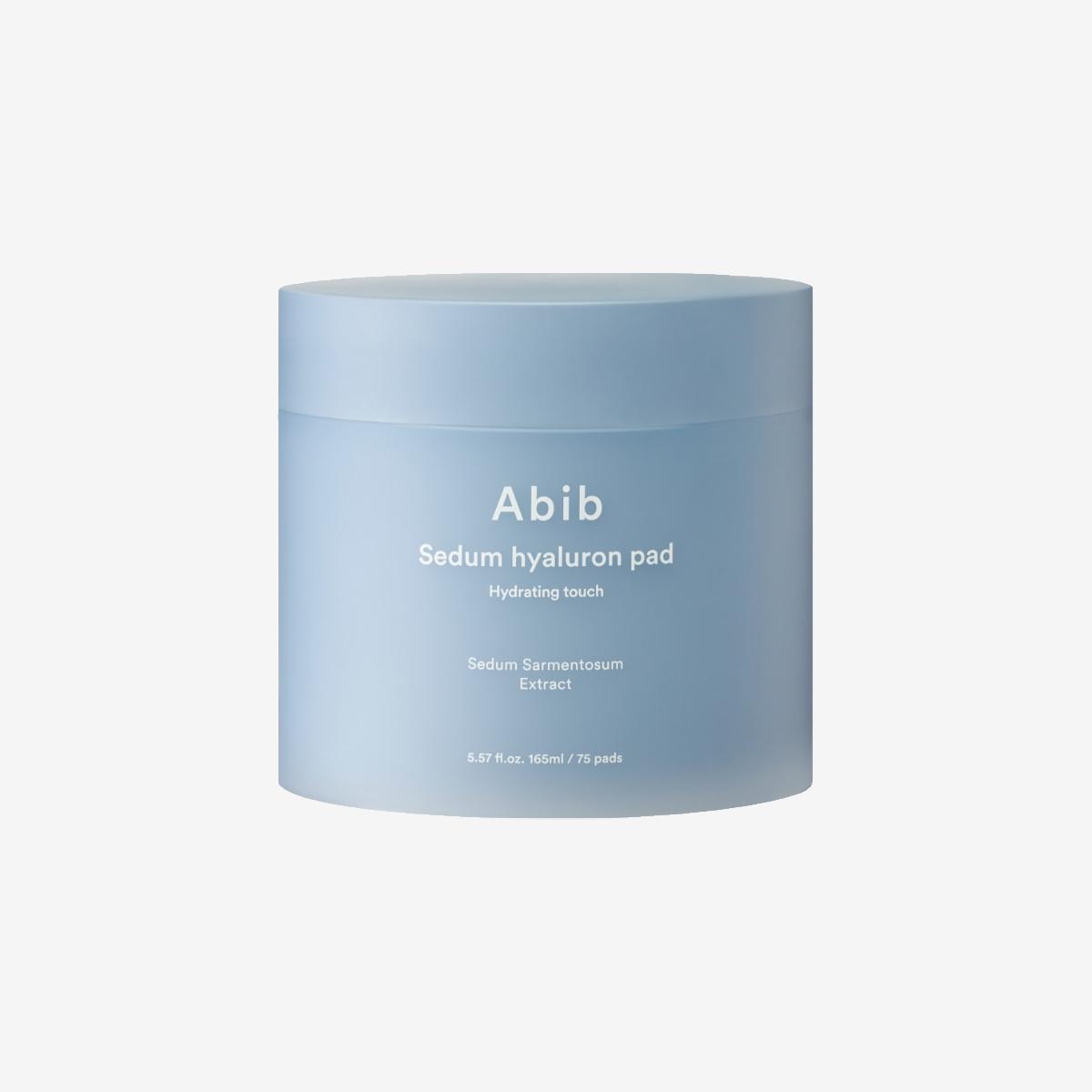 ---
Detailed Information
Instructions: Use in the first step of skincare routine. Wipe the entire face with the grooved side, then wipe with the smooth side. Gently pat until absorbed.

Store in a cool place, away from direct sunlight, high temperatures, and where children can reach.

If accidentally gets into eyes, rinse immediately with water. If irritation persists, consult a healthcare professional.

If any redness, swelling, itching, or other abnormalities occur during use, discontinue use and consult a healthcare professional.

Avoid using on wounds, eczema, inflamed or allergic areas of the skin.
Weight/Volume

75 pieces

Material/Ingredients

Pure water,

Drosera extract, Glycerin, Hyaluronic acid, Vitamin B5, etc.

Expiration Date

At least 1 year from the date of receipt by the consumer
If you have any other questions about our products, please direct message us on our Instagram account @creatrip.buy.twhk, or email us at help@creatrip.com. We will respond to you within one business day!
---
---
---