---
---
300% compensation

for counterfeit products

Out of over 1 million products sold, 0 counterfeit products found! Creatrip directly deals and ships from the makers, and it is impossible to sell counterfeit products.
---
Maximum amount of points you can get per 1 option.
---
Free shipping on orders over

USD 0
---
---
---
Product Info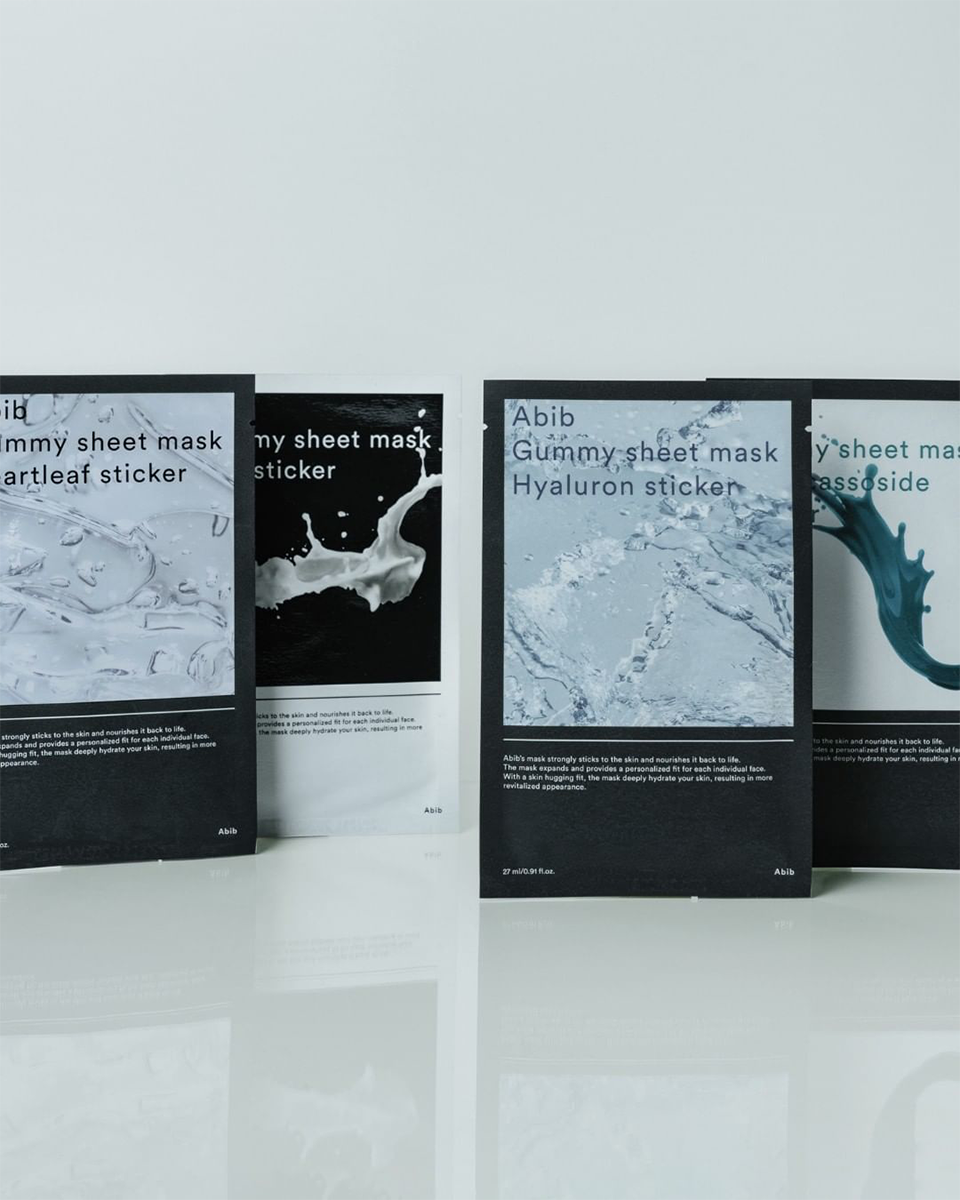 Product Highlights
Abib, a Korean top beauty brand released its hot-selling "Gummy Sheet Mask Milk Sticker".
Enriched with milk extract, it contains a high concentration of milky essence.
The ultra-soft mask design ensures a perfect fit to the skin, allowing for comprehensive absorption.
---
Product Details
Abib, a popular Korean skincare brand, has introduced the "Gummy Sheet Mask Milk Sticker" that provides powerful hydration and locks in moisture, giving your skin the necessary nutrients to achieve a smooth, milk-like complexion.
Infused with milk extract, this mask contains a high concentration of milky essence that deeply moisturizes dry skin, providing abundant hydration and nourishment to revitalize and restore the skin's radiance.
The specially designed mask fits closely to the face, ensuring a snug fit that allows the essence to be fully absorbed. This enhances the effectiveness of the product, leaving you with elastic, lustrous skin reminiscent of a perfectly cooked "boiled egg."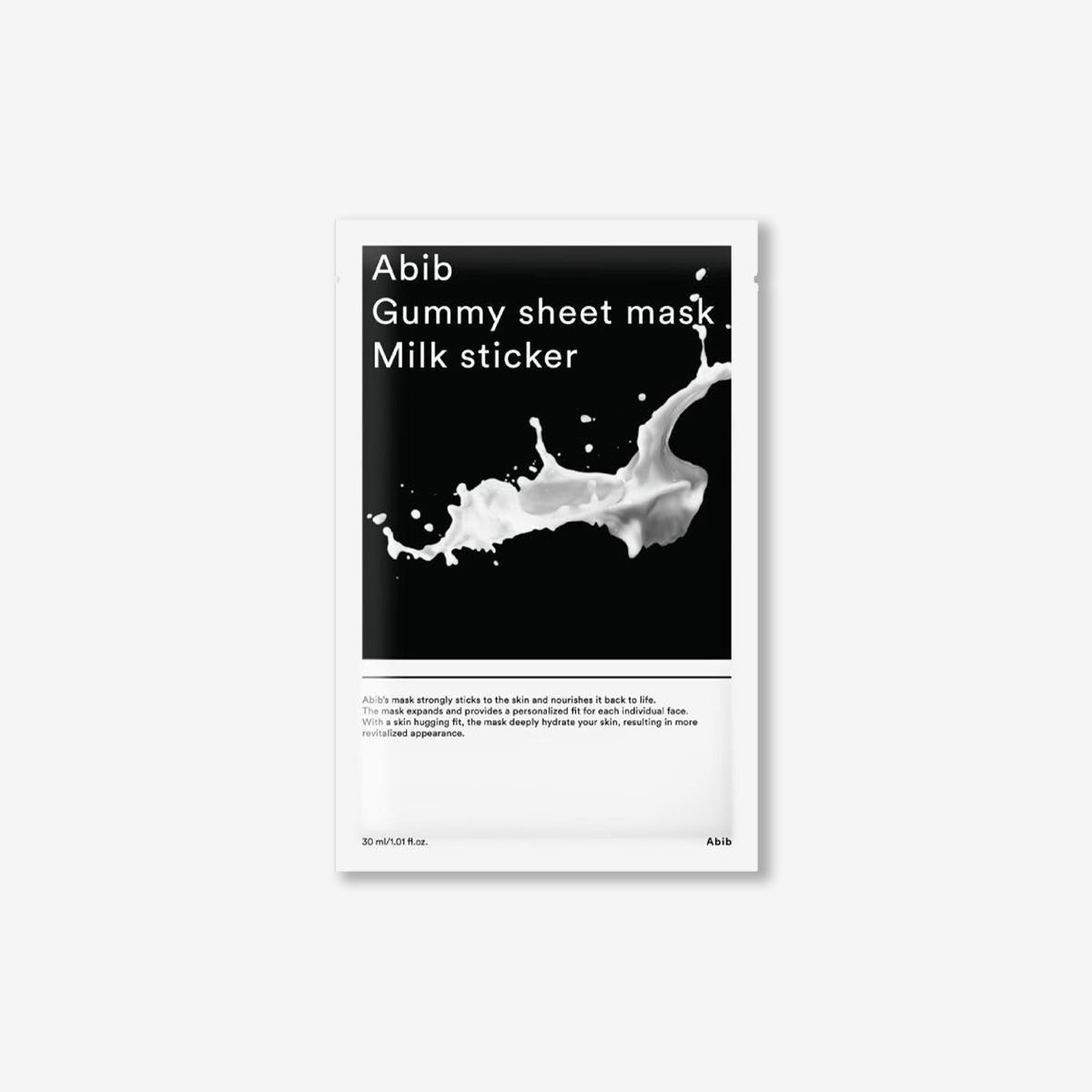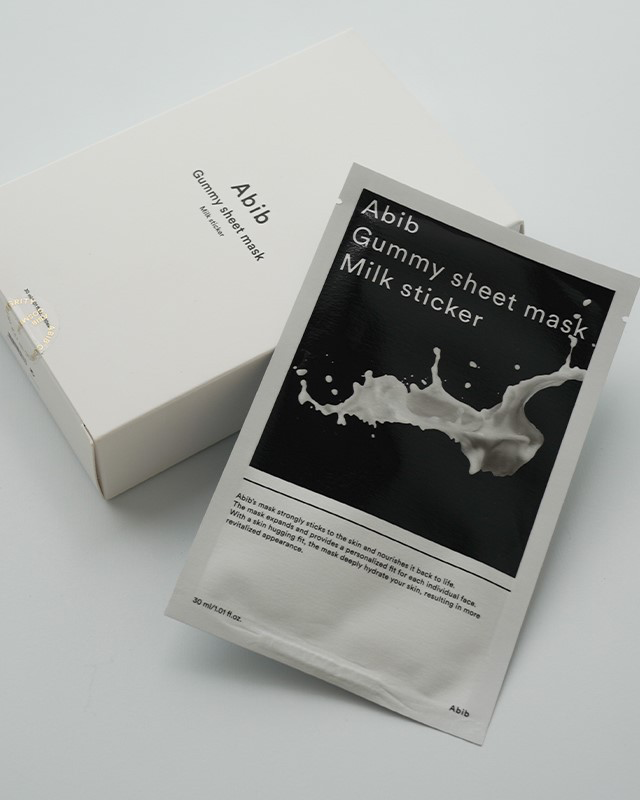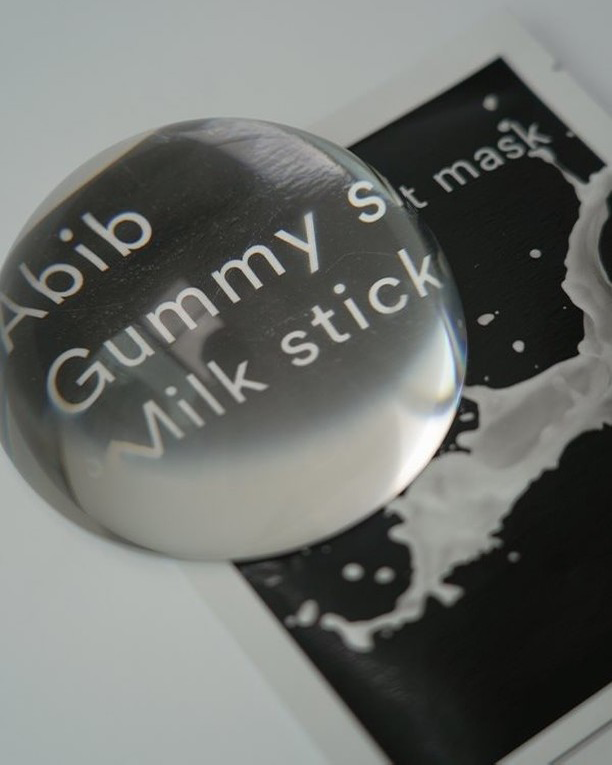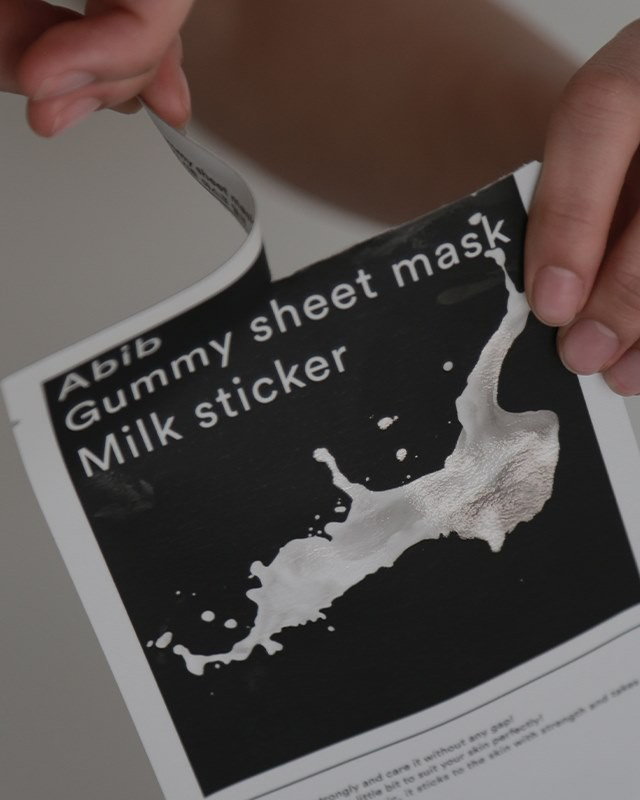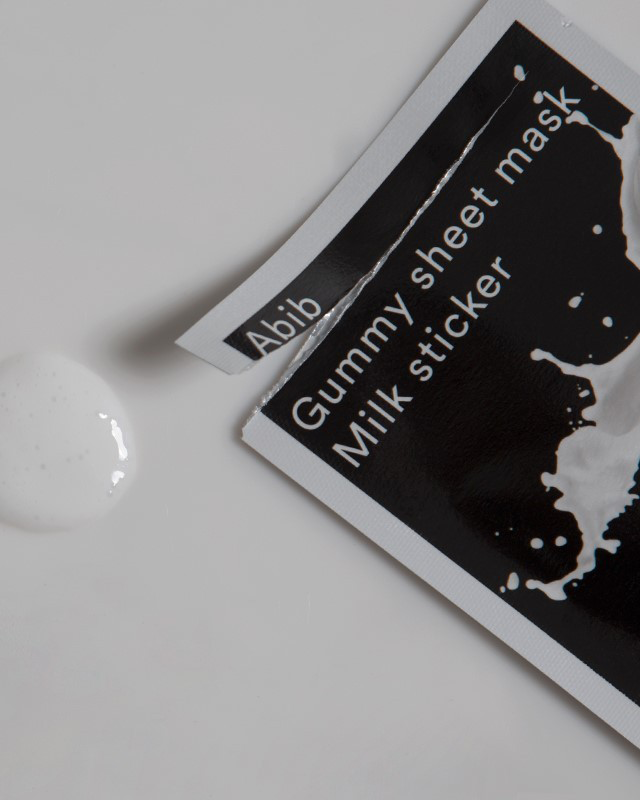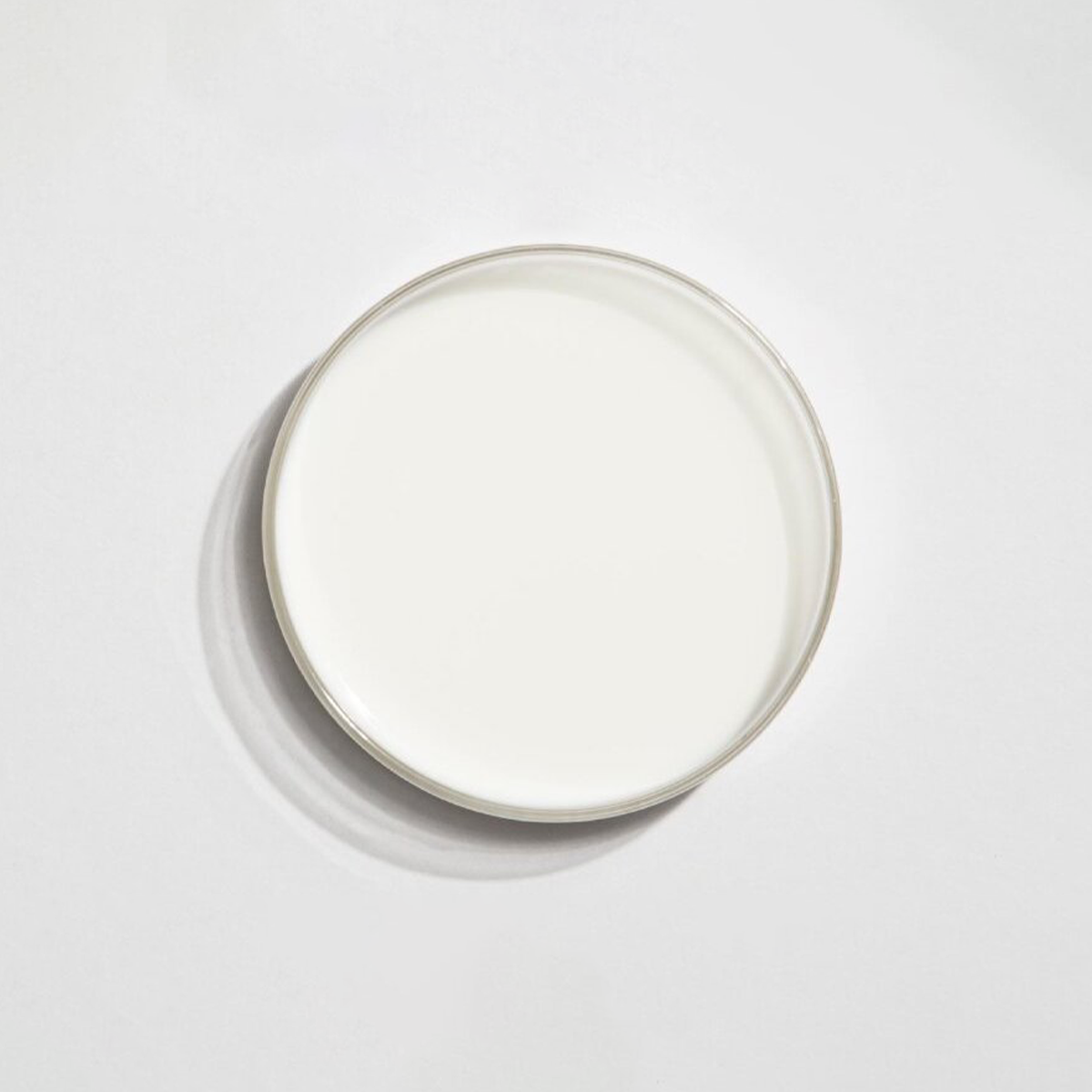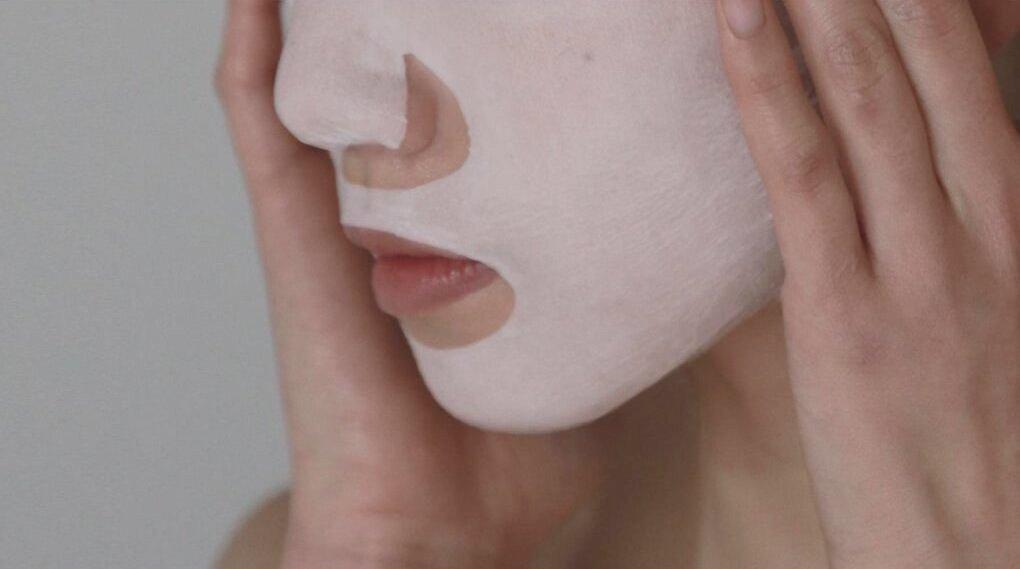 ---
| | |
| --- | --- |
| Quantity/Weight | 10 Sheets |
| Ingredients | Purified water, glycerin, niacinamide, provitamin B5, centella asiatica extract, etc. |
| Origin | South Korea |
| Expiration | At least 1 year from date of purchase. |
If you have any questions, please contact us via help@creatrip.com.
---
---
---