---
---
300% compensation

for counterfeit products

Out of over 1 million products sold, 0 counterfeit products found! Creatrip directly deals and ships from the makers, and it is impossible to sell counterfeit products.
---
Maximum amount of points you can get per 1 option.
---
Free shipping on orders over

USD 0
---
---
---
Product Info

Product Highlights
Spicy yet sweet addicting unique taste. Must-try ramen for spicy food lovers.

Refreshing and delicious broth cooked with chewy noodles.

You can add various vegetables to upgrade your meal according to your personal taste preference.

---
Product Details
One product contains 5 packs.

Jin ramen spicy noodles are perfect for those who love refreshing spicy dishes.

Chewy noodles and spicy broth complement each other well, it will have you hooked after just one bite.

It is recommended to add green onions, shiitake mushrooms, carrots, and other vegetables for a deeper flavor.

Contains eggs, milk, beef, pork, chicken, and squid. Please refrain from consuming if you have any allergies.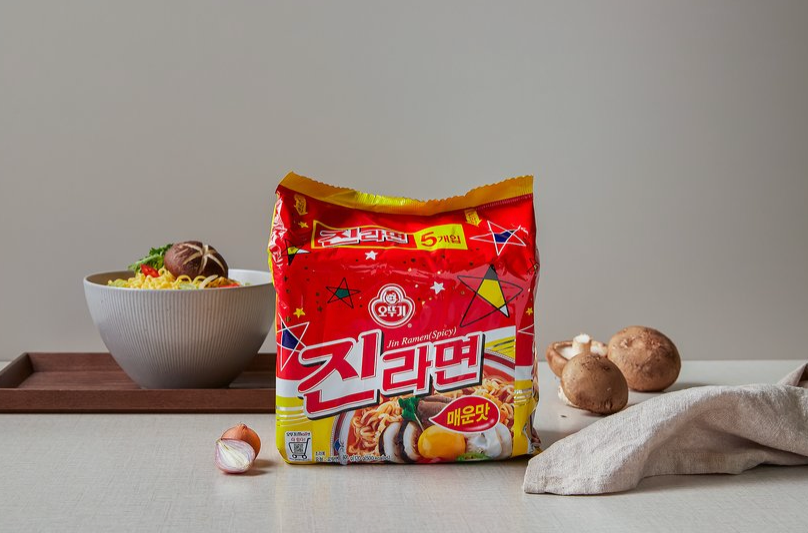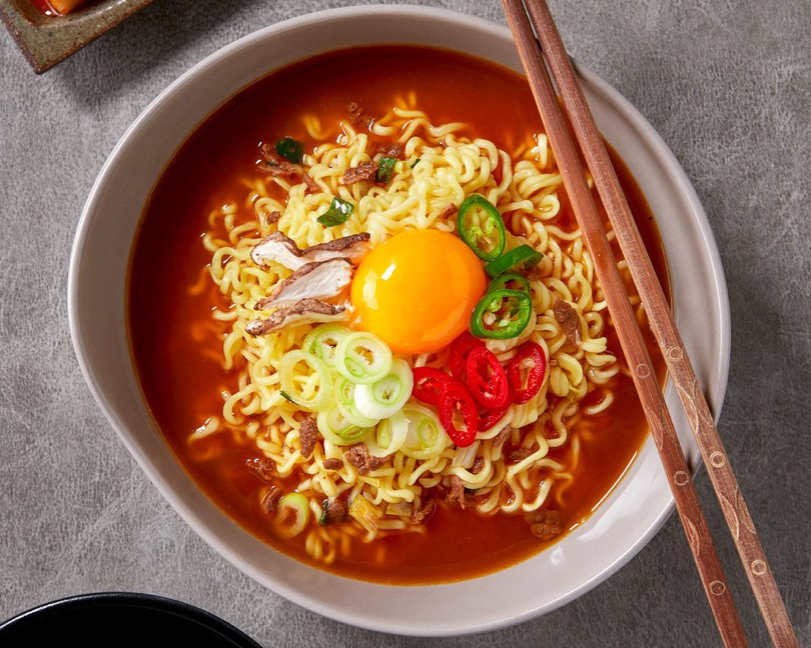 | | |
| --- | --- |
| Quantity | 130g*5 packs |
| Ingredients | Wheat flour, modified starch palm oil, persimmon rotation, refined gluten salt, garlic seasoning eggshell powder, soy sauce, etc |
| Expiration Date | We guarantee this product is good for at least 1.5 months from the date you receive this product. Due to the naturally short shelf life of Korean snacks, we ensure the latest products are delivered. |
If you have any questions, please contact us via help@creatrip.com.
---
---
---