---
---
300% compensation

for counterfeit products

Out of over 1 million products sold, 0 counterfeit products found! Creatrip directly deals and ships from the makers, and it is impossible to sell counterfeit products.
---
Maximum amount of points you can get per 1 option.
---
Free shipping on orders over

USD 0
---
---
---
Product Info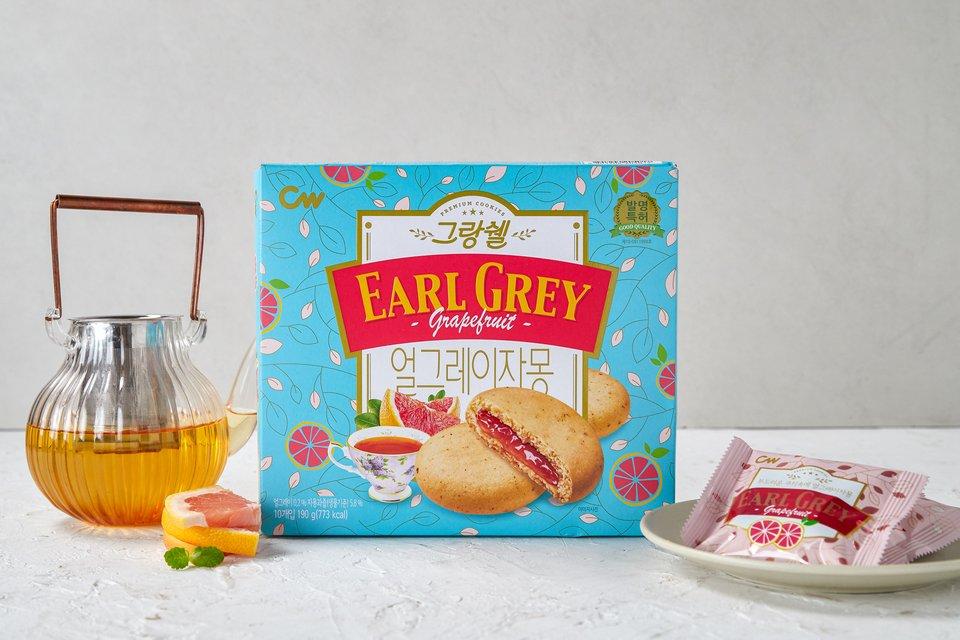 Product Highlights
New best-selling earl grey grapefruit snacks to satisfy your sweet tooth and give you energy during the day.

Soft biscuits with a faint aroma of earl grey tea with sweet and sour grapefruit filling.

Refreshing sour and sweet grapefruit filling with earl grey biscuits on the outer layer which neutralizes its sweet taste.

---
Product Details
One box is 190g, 10 packs.

Best-selling earl grey grapefruit biscuits with a soft outer layer of earl grey and sweet and sour grapefruit filling in the middle.

The early grey flavor and grapefruit flavor compliments each other well, sweet and delicious.

Comes in 10 individual packs with a cute design.

Perfect as an afternoon snack with coffee or tea.

Please store at a cool and dry place, away from direct sunlight.

This product contains wheat, milk, eggs, and soybeans. Please refrain from consuming if you're allergic.

This product is made in the same place as products containing peanuts. Related ingredients may be slightly mixed.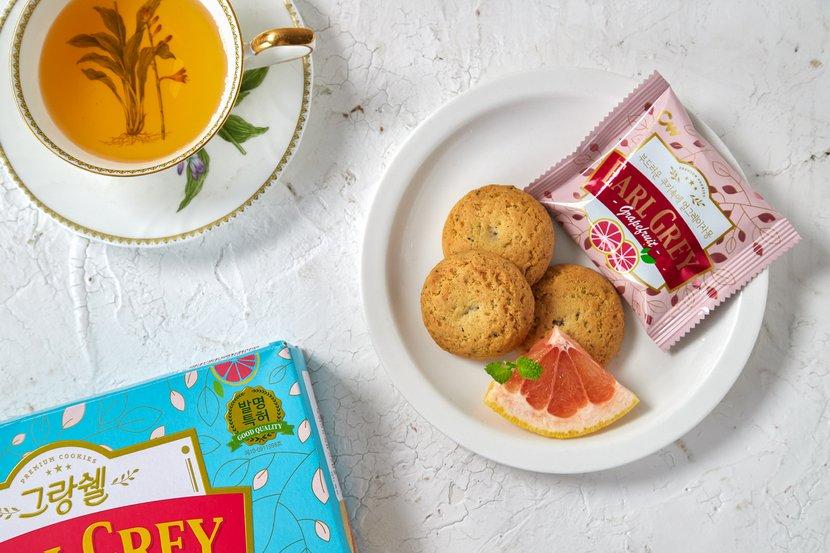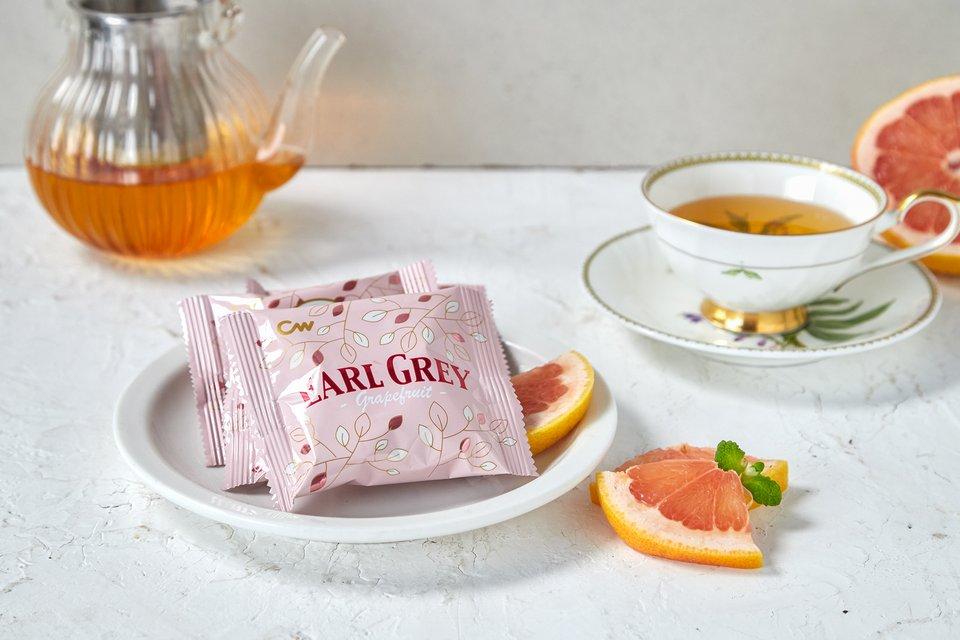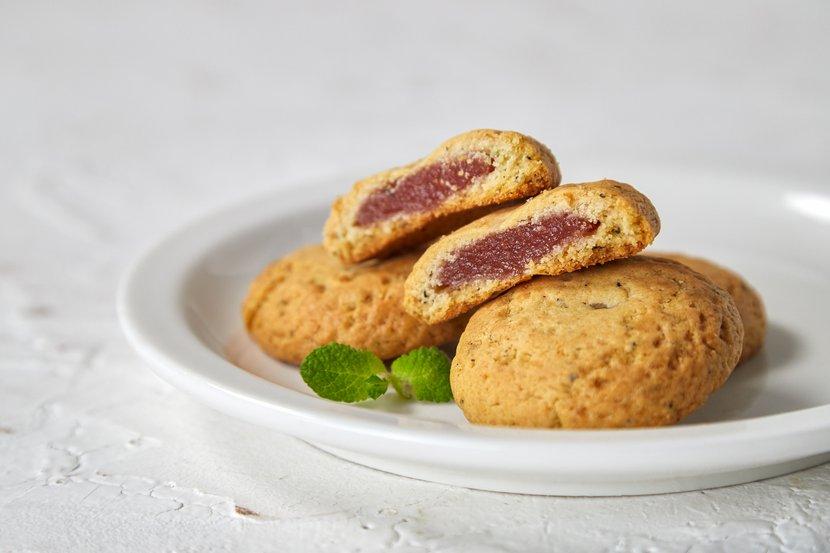 | | |
| --- | --- |
| Capacity | |
| Ingredients | Sugar, flour, red grapefruit concentrate, black tea, etc |
| Origin | Korea |
| Expiration Date | We guarantee this product is good for at least one month from the date you receive this product. Due to the naturally short shelf life of Korean snacks, we ensure the latest products are delivered. |
If you have any questions, please contact us via help@creatrip.com.
---
---
---