---
---
300% compensation

for counterfeit products

Out of over 1 million products sold, 0 counterfeit products found! Creatrip directly deals and ships from the makers, and it is impossible to sell counterfeit products.
---
Maximum amount of points you can get per 1 option.
---
Free shipping on orders over

USD 0
---
---
---
Product Info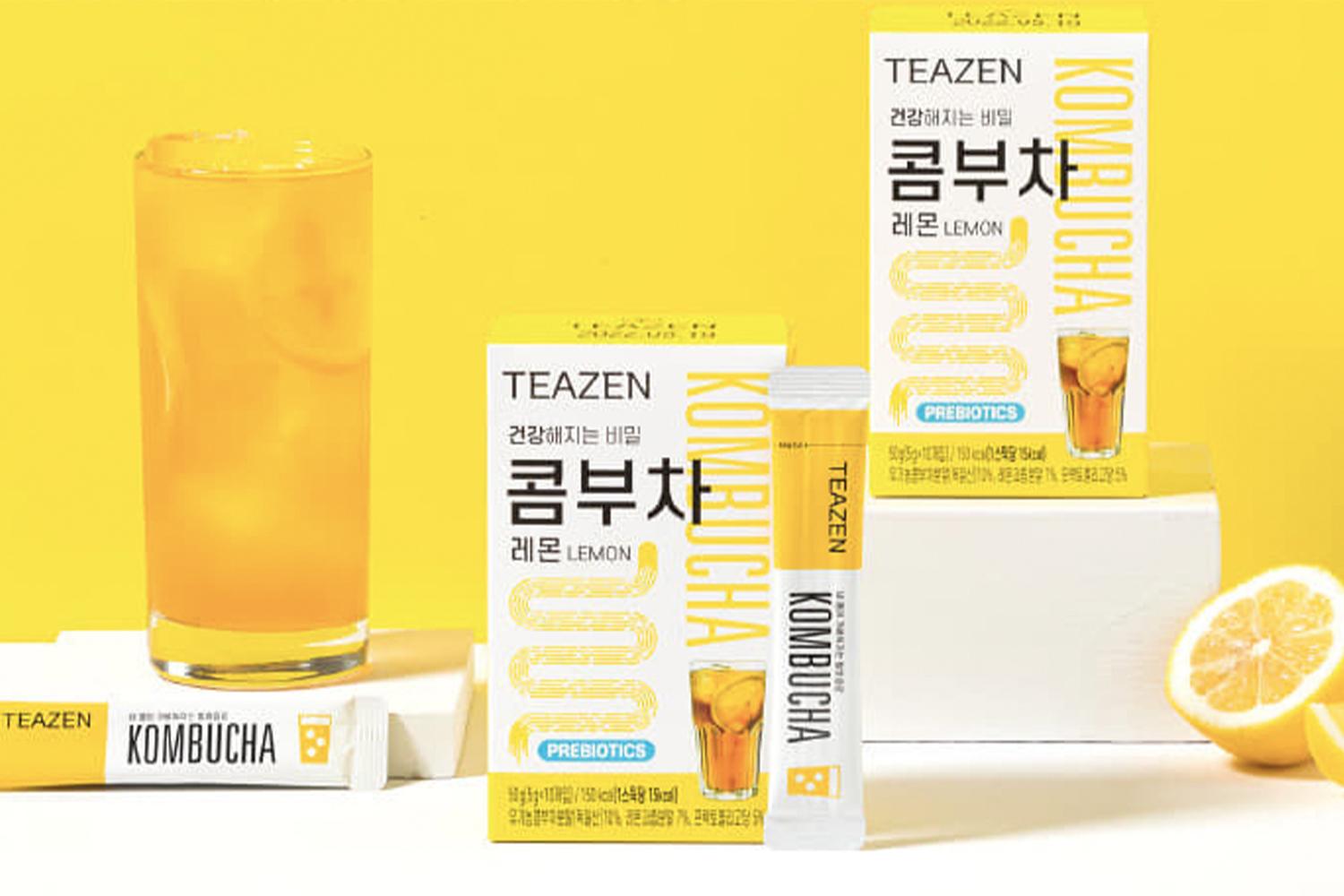 Product Highlights
Teazan's lemon-flavored kombucha in a stick can help your gut health in a delicious way.

Contains vitamins, yeast, and other healthy ingredients to supply the right nutrients to your body.

HACCP certified so you can enjoy with peace of mind.

---
Product Details
One box includes 10 sticks.

Kombucha is a fermented tea made of tea leaves, symbiotic bacteria (SCOBY) of bacteria and yeast. It contains acetic acid bacteria, tea polyphenols, and other ingredients as well as vitamins and minerals to keep you healthy.

With vitamin C, vitamin B1/B6, and B12, it tastes sweet and sour with a slight fizz.

If you've always wanted to try kombucha, we highly recommend these powder in sticks that's very delicious.

It's very convenient to carry around and make wherever you go.

This kombucha has passed the national health certification, HACCP, and other medical certifications.

It was awarded as one of the representative tea brands of South Korea during the Pyeongchang Winter Games in 2018.

If you like the fizz of carbonated soft drinks, but worry for your health, we recommend this drink to enjoy after a workout or even to cure a hangover.

You don't have to worry about calories when drinking this fizzy drink!

Add one stick of kombucha (5g) to 250ml of cold water. Shake well and drink.

You can also choose to add a stick of kombucha (5g) to 250ml of sparkling water. Stir well and drink.

Contains soybean and milk substances, if you are allergic to any of the ingredients please refrain from consuming.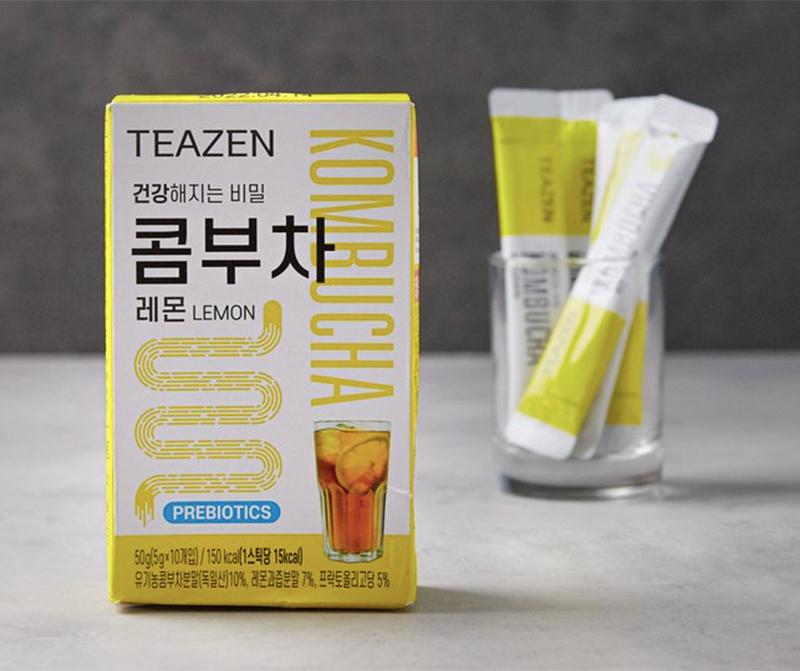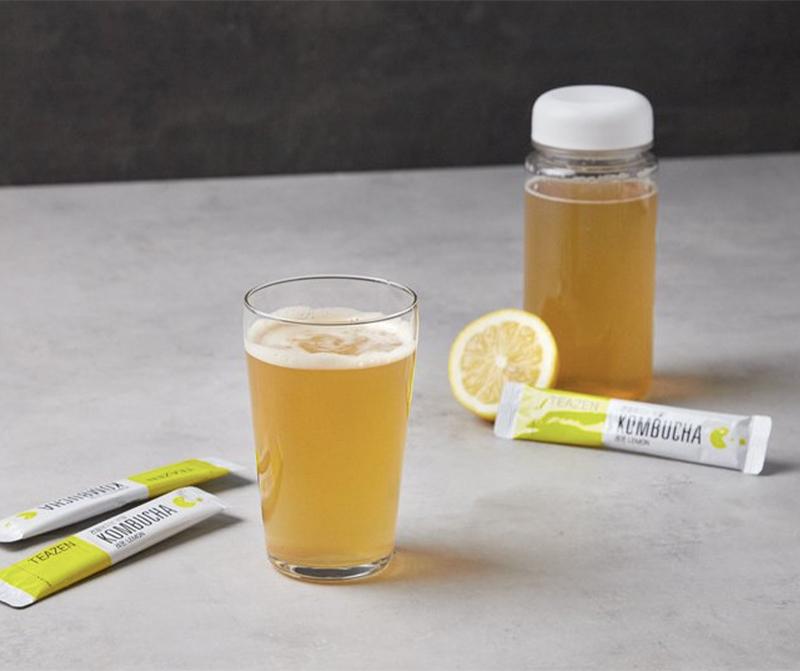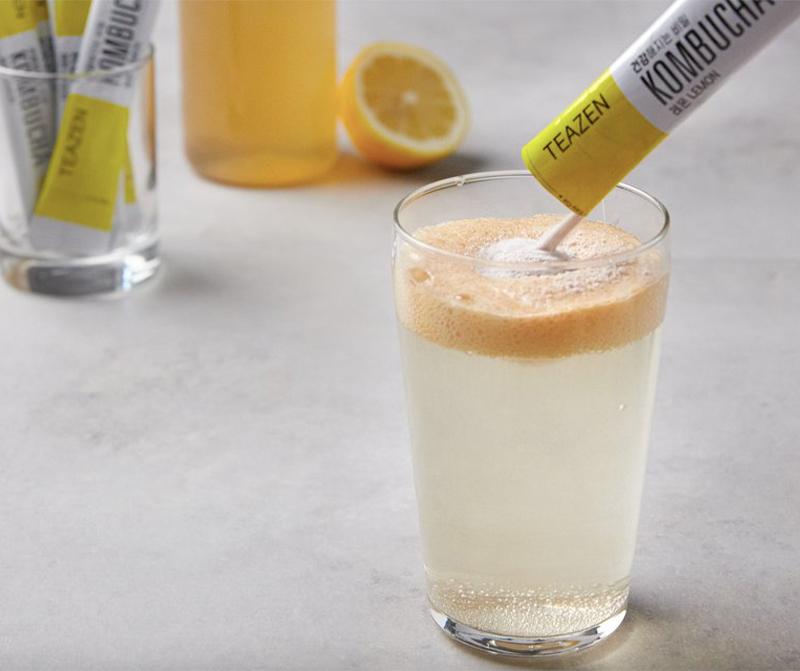 | | |
| --- | --- |
| Quantity | 5g*10 sticks |
| Ingredients | Organic kombucha powder, lemon juice powder, etc |
| Origin | Korea |
| Expiration Date | We guarantee this product is good for at least two months from the date you receive this product. |
If you have any questions, please contact us via help@creatrip.com.
---
---
---