---
---
Free shipping on orders over

USD 0
---
Maximum

0.08

Points
Maximum amount of points you can get per 1 option.
---
All products sold by Creatrip are 100% genuine
---
---
Product Info

Product Highlights
Crispy and savory cheese wafer rolls launched by the affordable Korean brand, No Brand.

Cripsy and mouth-watering cheese wafers filled with a rich cheese filling that melts in your mouth.

Affordable snack that contains a generous amount inside.

Bite into its delicious flavors that burst in your mouth!

---
Product Details
One container is 115g.

For more No Brand products, search the brand name in our Creatrip online shop search engine.

A great accompaniment to beer or milk.

If you are allergic to dairy, please refrain from consuming.

Note, this product can break in the shipping and handling process, especially with international orders.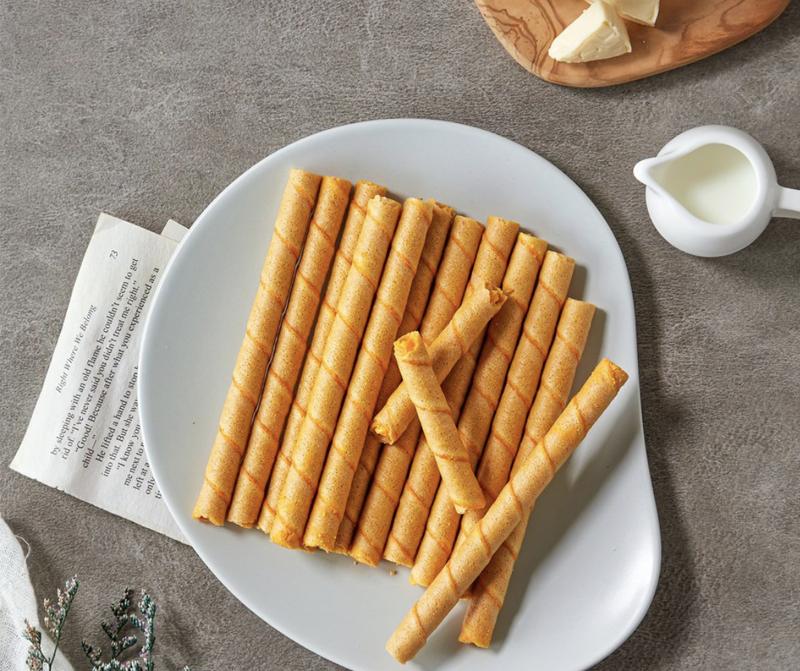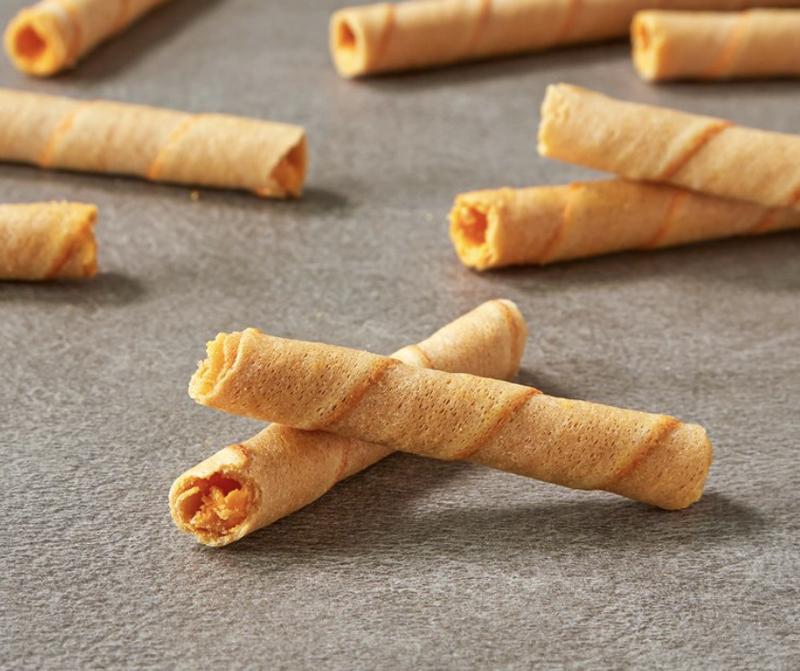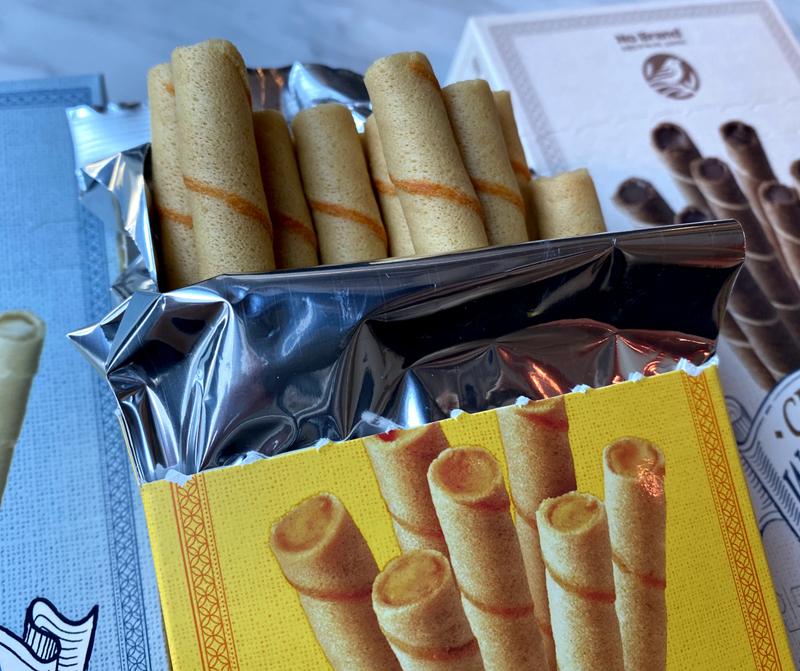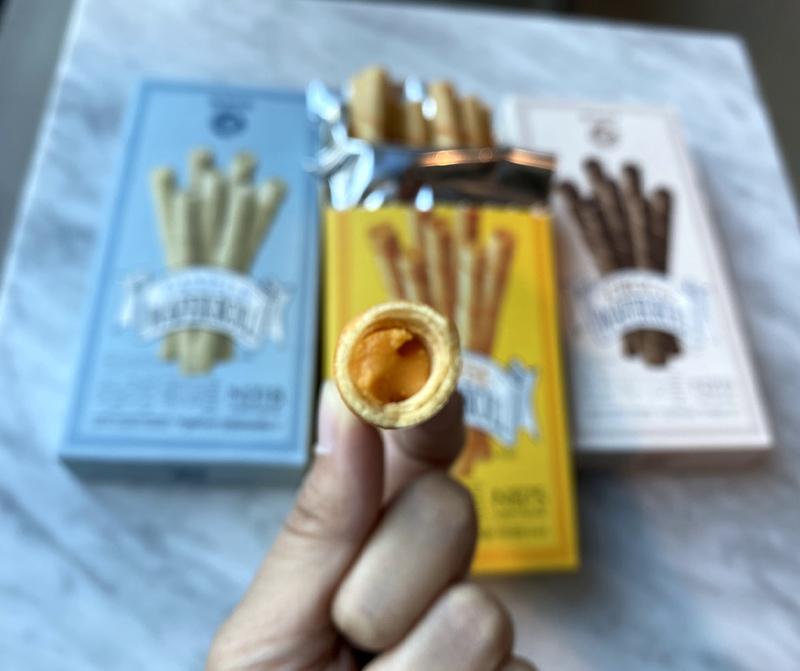 | | |
| --- | --- |
| Quantity | 115g |
| Ingredients | Sugar, flour, olive oil, corn starch, whey powder, refined salt, milk, cream, cheese, etc |
| Origin | Korea |
| Expiration Date | We guarantee this product is good for at least one month from the date you receive this product. Due to the naturally short shelf life of Korean snacks, we ensure the latest products are delivered. |
If you have any questions, please contact us via help@creatrip.com.
---
---
---