---
Cw
Grandshell Apple Dessert Cookies (10 packs)
---
Free shipping on orders over

USD 0
---
Maximum

0.11

Points
Maximum amount of points you can get per 1 option.
---
All products sold by Creatrip are 100% genuine
---
---
Product Info
Product Highlights
Crispy biscuits with sweet apple filling that isn't greasy and can be enjoyed as a light snack when you need a quick pick-me-up.

Comes individually packaged, easy to carry around.

Made with fresh apple juice.

Enjoyed by both adults and children.

---
Product Details
One box comes with 10 individually packaged cookies.

Sweet and delicious dessert you can buy for yourself or as a gift for a friend.

A great accompaniment to milk or coffee.

Store in a cool and dry place, away from direct sunlight.

Note, if you are allergic to milk, wheat, eggs, or peanuts, please refrain from consuming.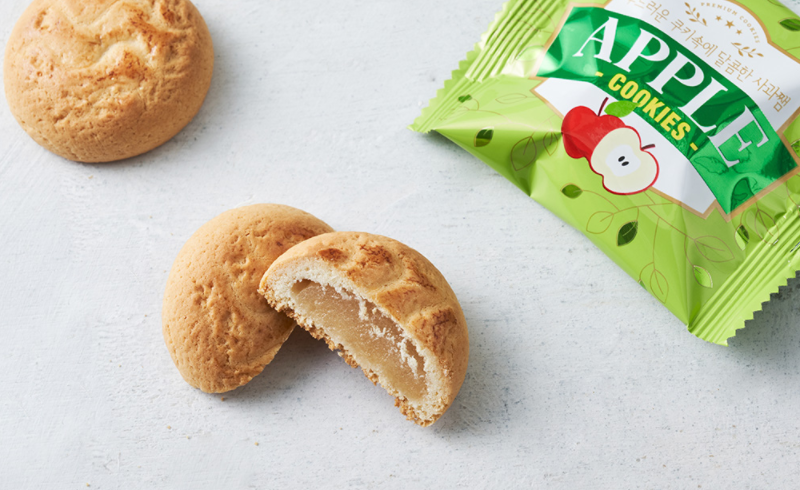 | | |
| --- | --- |
| Quantity | 195g (10 packs) |
| Ingredients | Apple juice, sugar, eggs, peanuts, etc |
| Expiration Date | We guarantee this product is good for at least one month from the date you receive this product. Due to the naturally short shelf life of Korean snacks, we ensure the latest products are delivered. |
If you have any questions, please contact us via help@creatrip.com.
---
---
---