Seoul Creative Markets Summary
The Korean Wave is here! 8 creative market bazaar tips with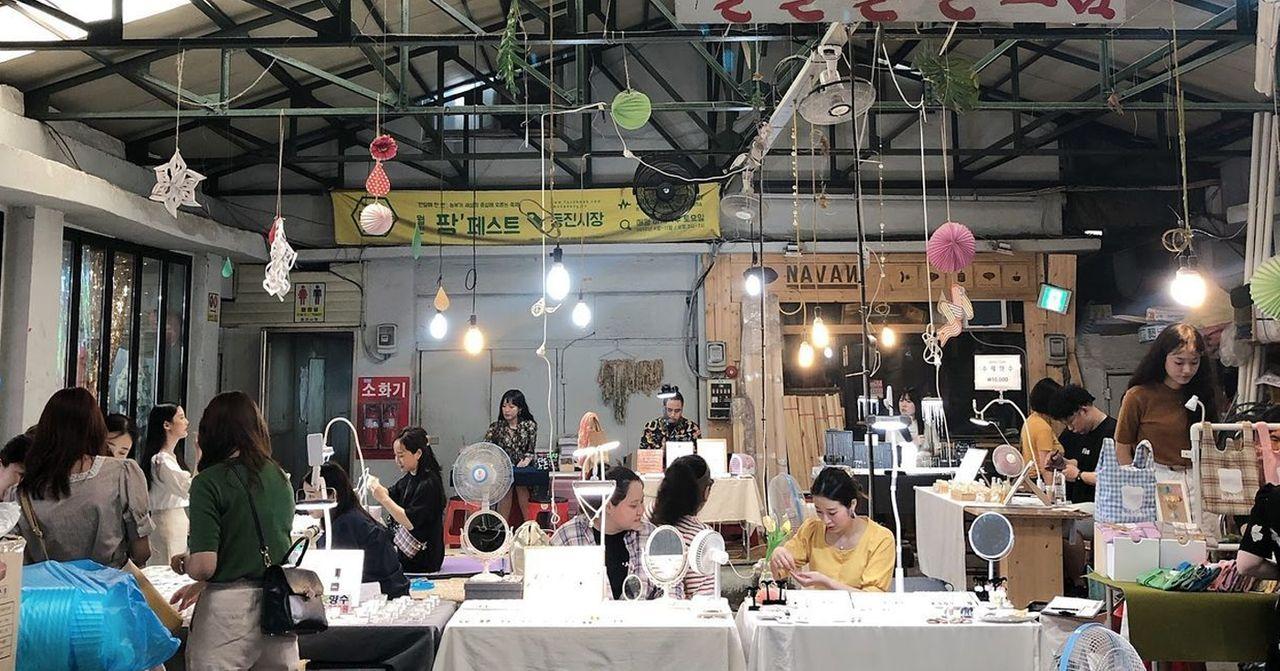 In addition to the local traditional markets, there are actually some markets for young people in Korea, mainly for selling food, but also small handmade items, traditional nostalgic designs, and even flea markets items. Compared with the traditional market, these creative markets are more fun to discover, and maybe you can find what you want. Read this, and come here next time. Try your luck!
---
Seoul Creative Markets
1. Insadong Ssamjigil(쌈지길)
Address:44 Insadong-gil, Jongno-gu, Seoul
Hours:10:30 to 20:30; closed during Spring Festival and Mid-Autumn Festival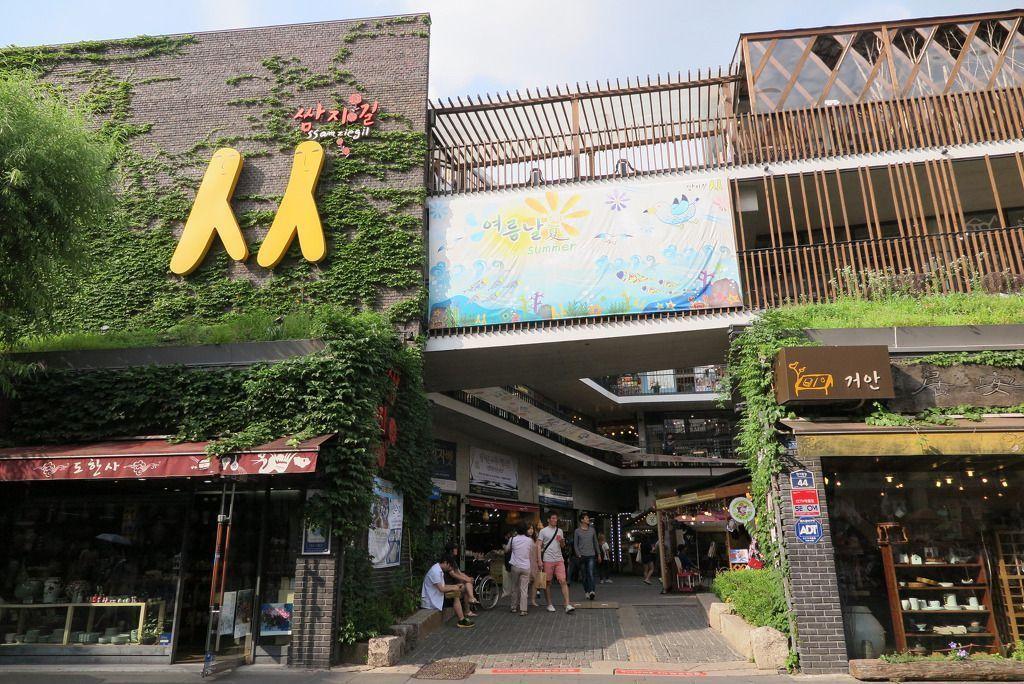 I believe everyone must be familiar with Ssamjigil. This is the most well-known landmark in Insadong. Apart from being a landmark, it is also a creative market selling many handicrafts and design products.
The first to fourth floors of the Ssamjigil Shopping Mall of the creative market are connected by roads. The structural design is very special. The squares and galleries in the middle of the building often have various exhibitions and performances. It is also very comfortable to stroll around here.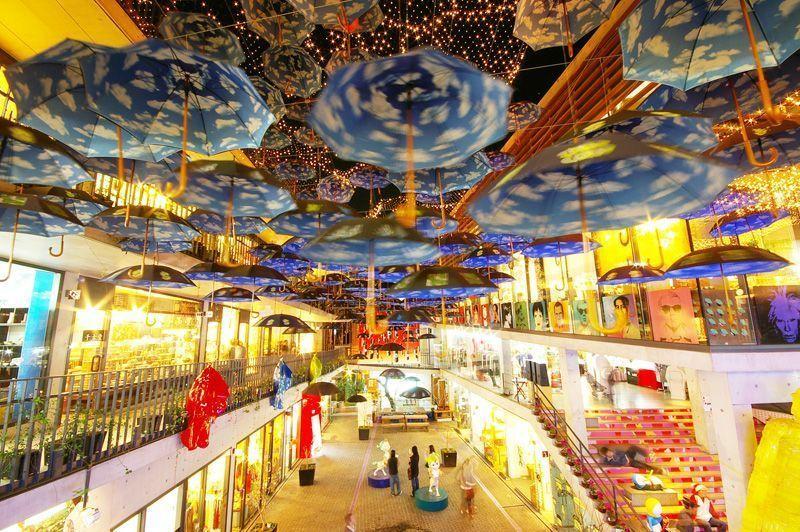 There are many cute shops that are worth visiting. Hand-made artworks, decorations and even souvenirs are unique. Want to dig treasure? Come to Ssamjigil Shopping Mall in Insadong.
---
Seoul Creative Markets
2. Hongdae/Yeonnamdong Dongjin Market(동진시장)
Address:198, Seongmisan-ro, Mapo-gu, Seoul
Hours:Friday evening; Saturday and Sunday afternoon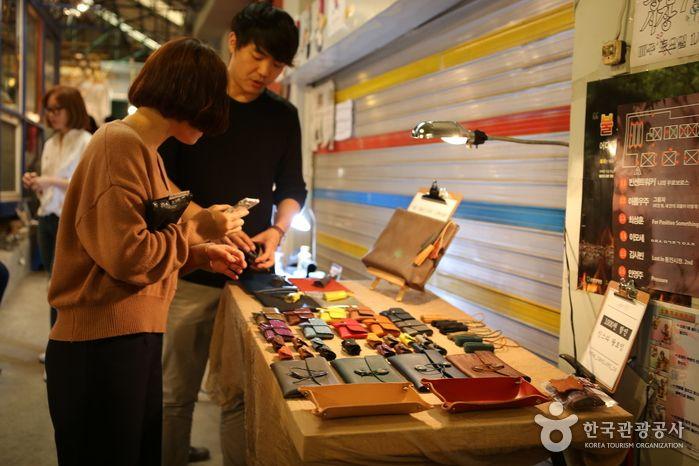 The Dongjin market deep in Yeonnamdong of Hongdae is also the only traditional market with this style around Hongdae. It is no different from the traditional market on weekdays, but it will gorgeously transform itself into a creative market on weekends.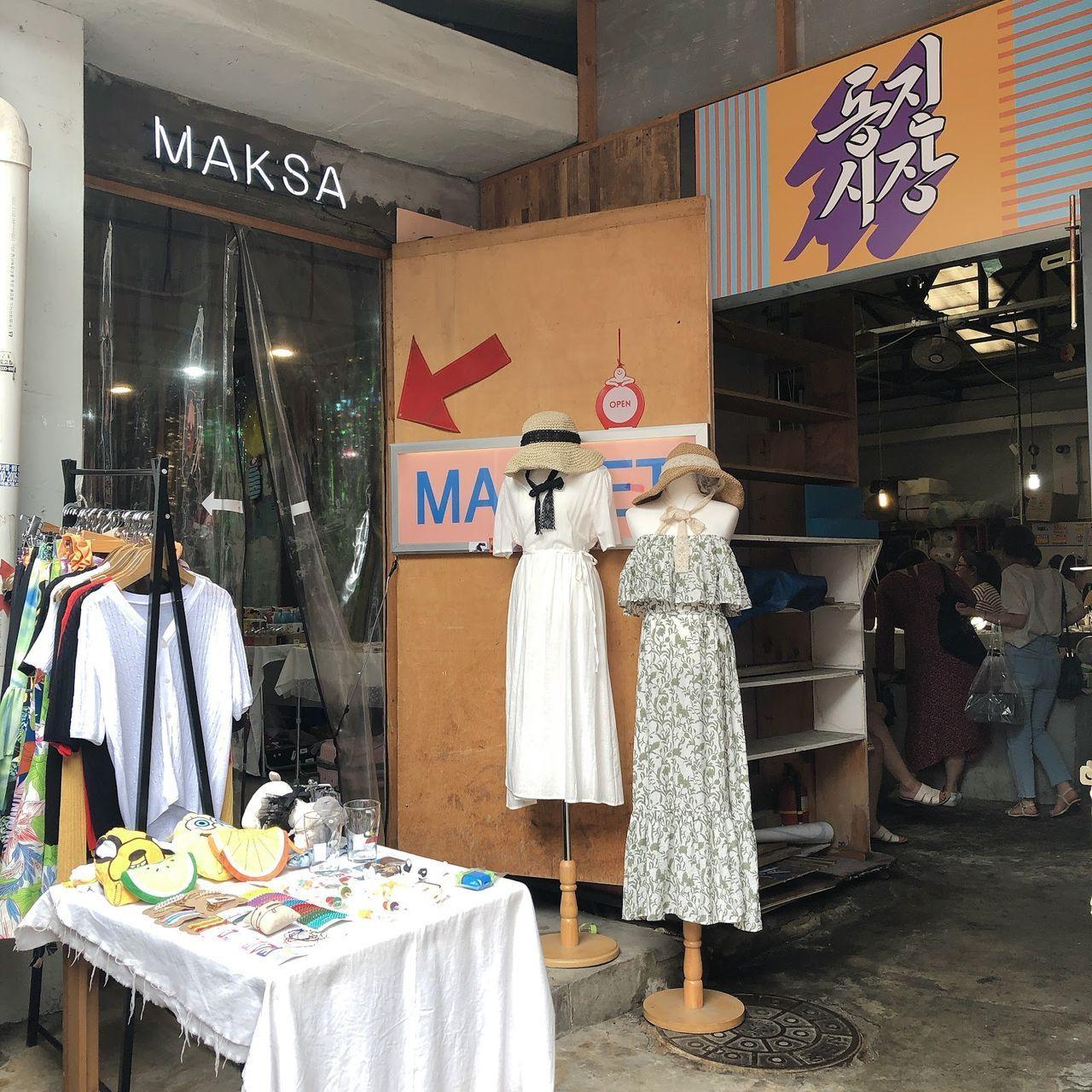 Friday night market, Saturday 7th market, Sunday creative market, etc., the creative "Dongjin Market" that combines food and cultural creativity is a real Bazaar.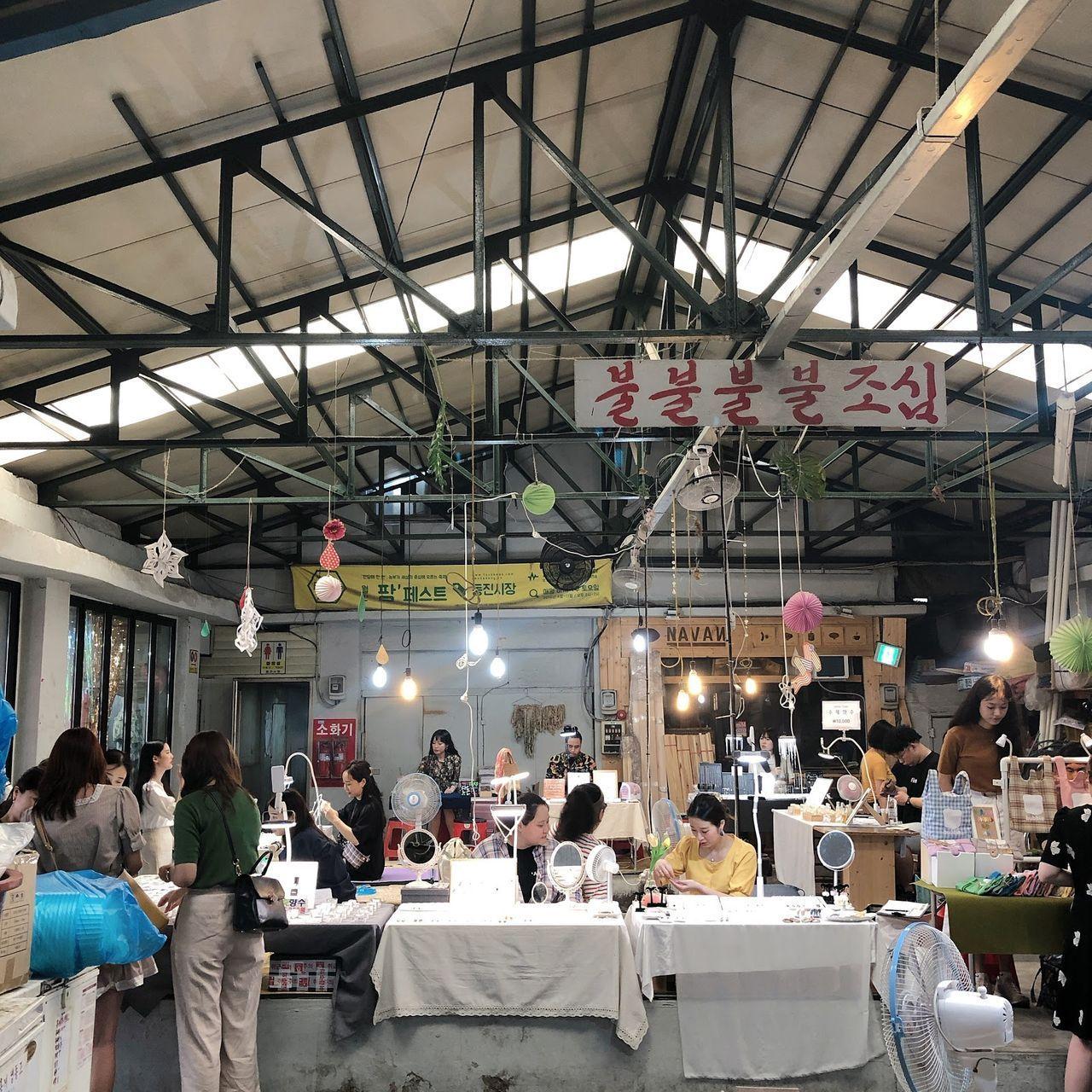 Many interesting shops have been stationed and reborn, and Dongjin Market has gathered open kitchens, second-hand clothing stores, jewelry stores, etc. into a new cultural space. When you come to Yeonnamdong, you might as well walk around here, maybe you will dig for treasure.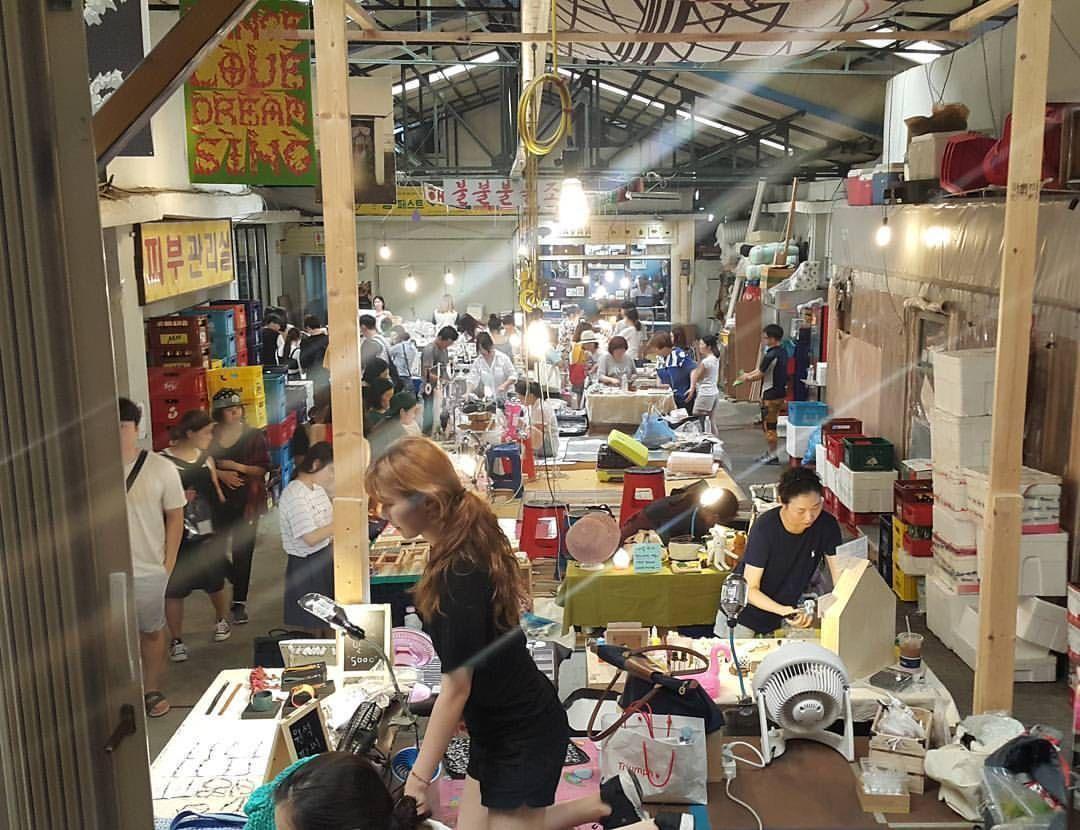 ---
Seoul Creative Markets
Location:Seoul Metro Line 1, Line 6 Dongmyo Station (동묘앞역) Exit 3
Hours : Saturday and Sunday afternoon to sunset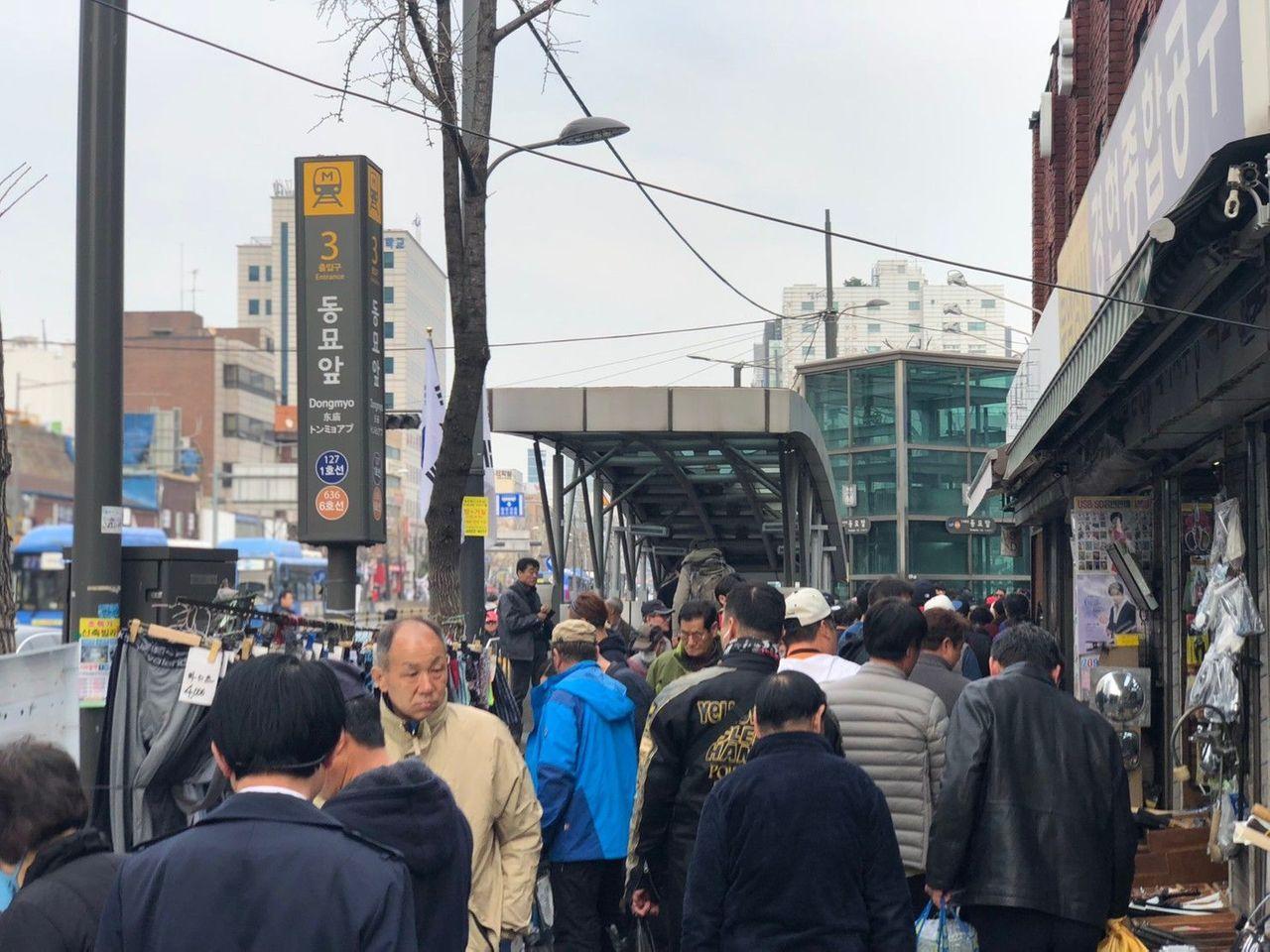 Dongmyo Market is a secret to no one. This is not a creative market. It is the largest flea market in Seoul, filled with various second-hand clothing and daily necessities, waiting for someone to dig for treasure.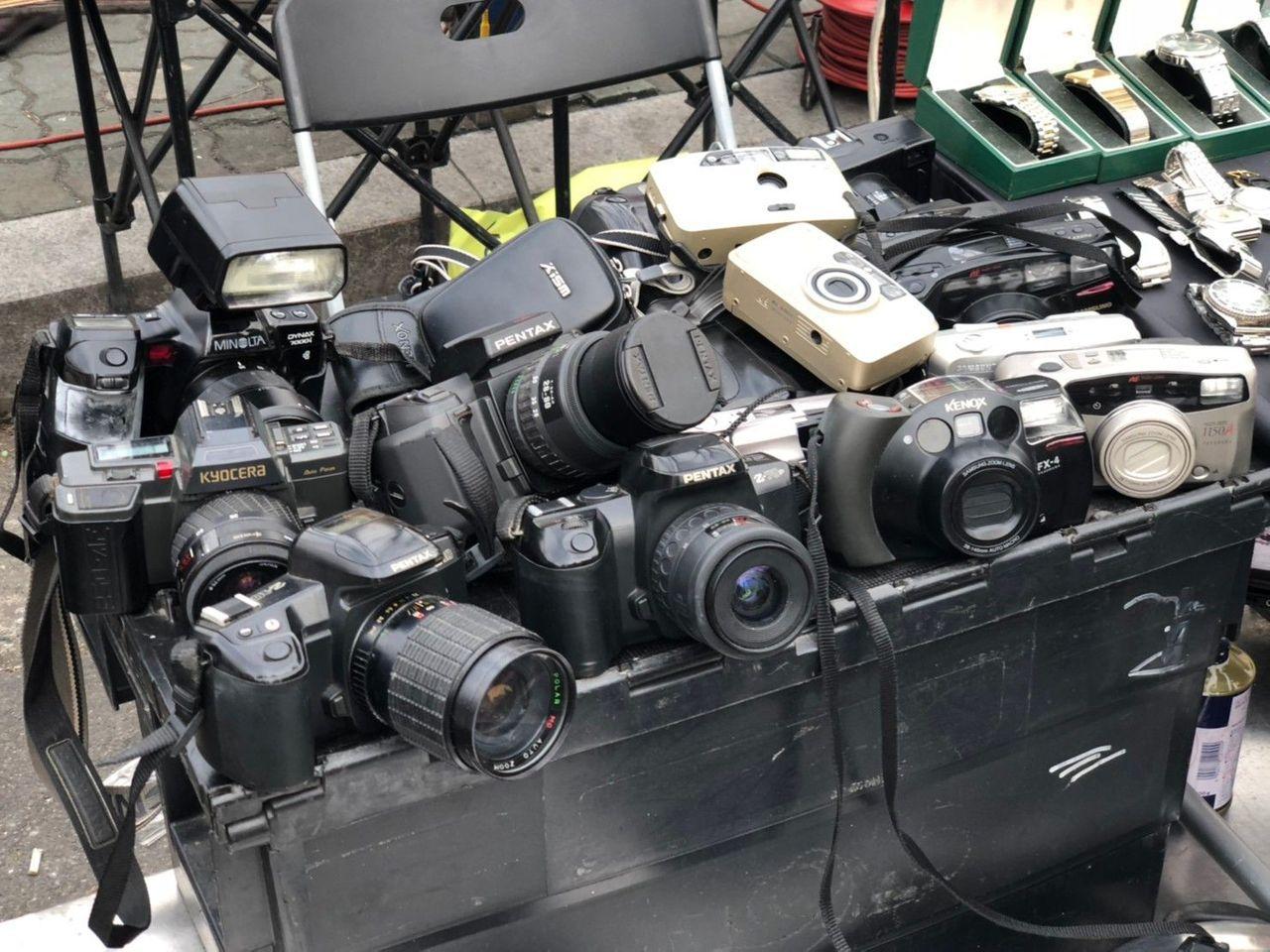 Although many elderly people shop here, but in the past few years, there are more and more young people in Dongmyo Market. In addition to retro things, clothing is also sold here at a cheap price. As long as you choose it properly, you can find good quality clothes.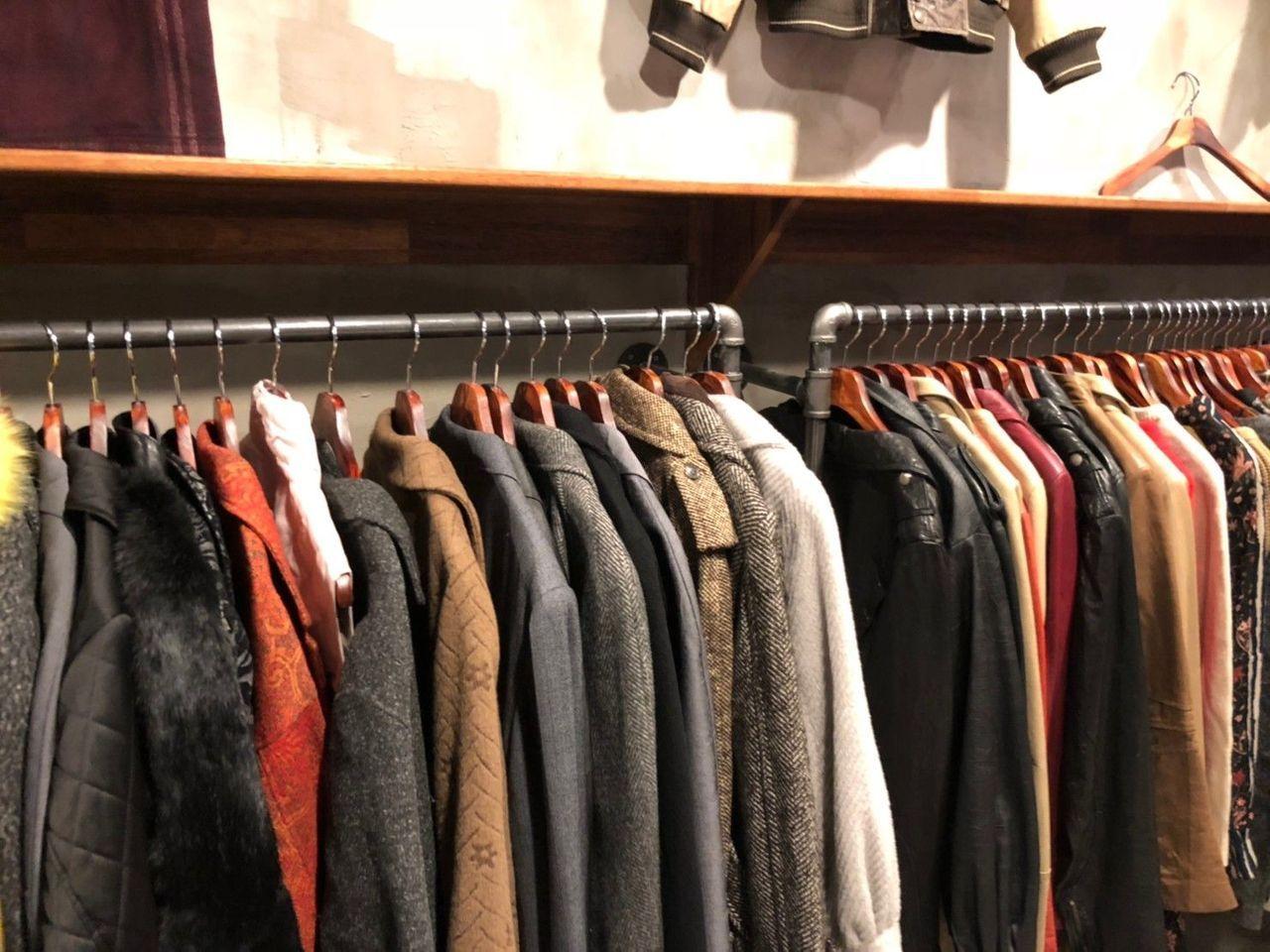 Afternoon on the weekend, let's walk around Dongmyo Market. Even if you don't buy anything, you will be shocked by the sense of the presence of almost no foreigners. Experience the different market culture is the greatest fun on the journey.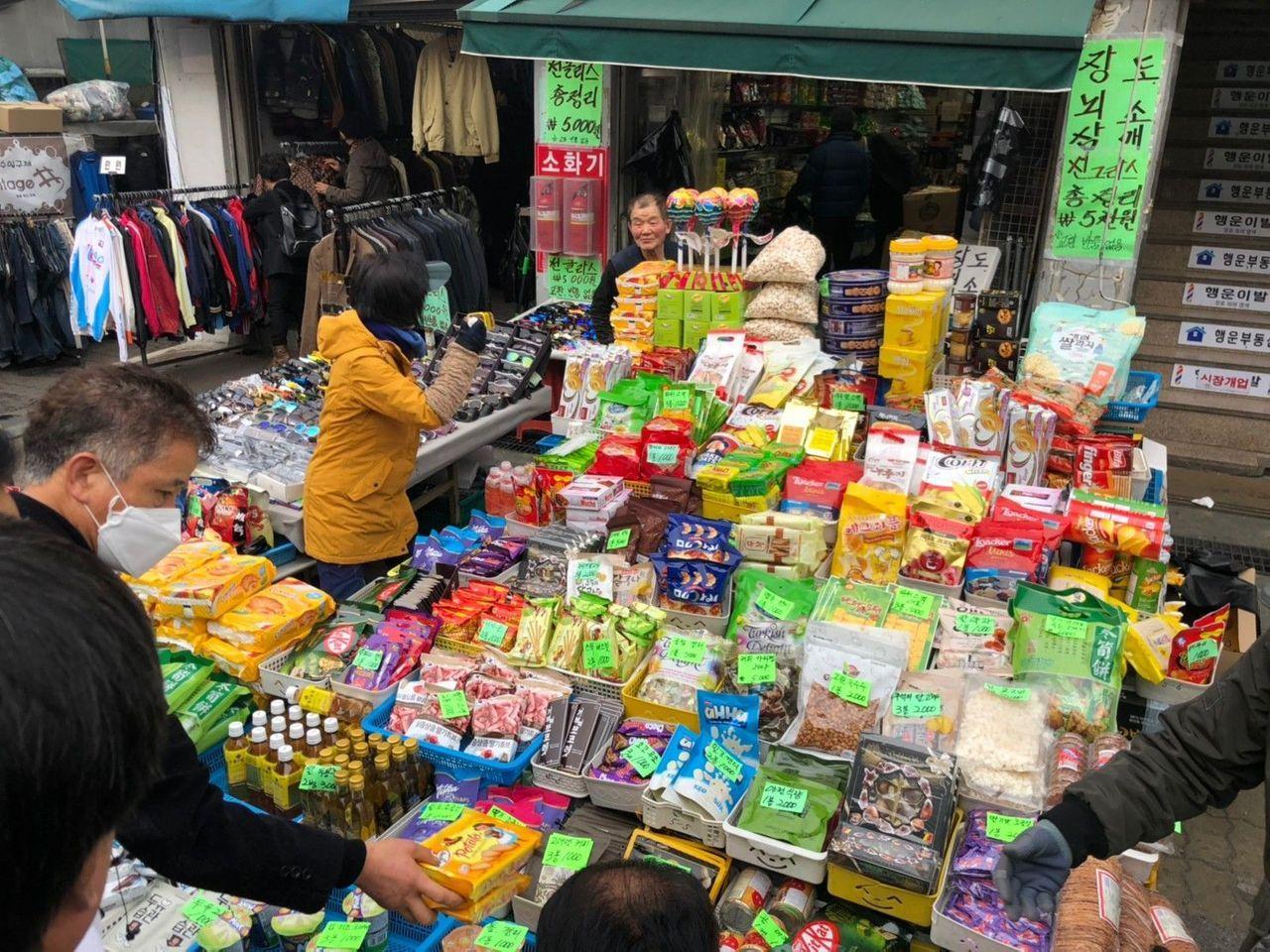 ---
Seoul Creative Market
4. Sinseoldong Seoul Flea Market (서울풍물시장)
Address:21 Cheonho-daero 4-gil, Sinseol-dong, Dongdaemun-gu, Seoul
Hours:10:00 to 19:00; closed on the second and fourth Tuesday of each month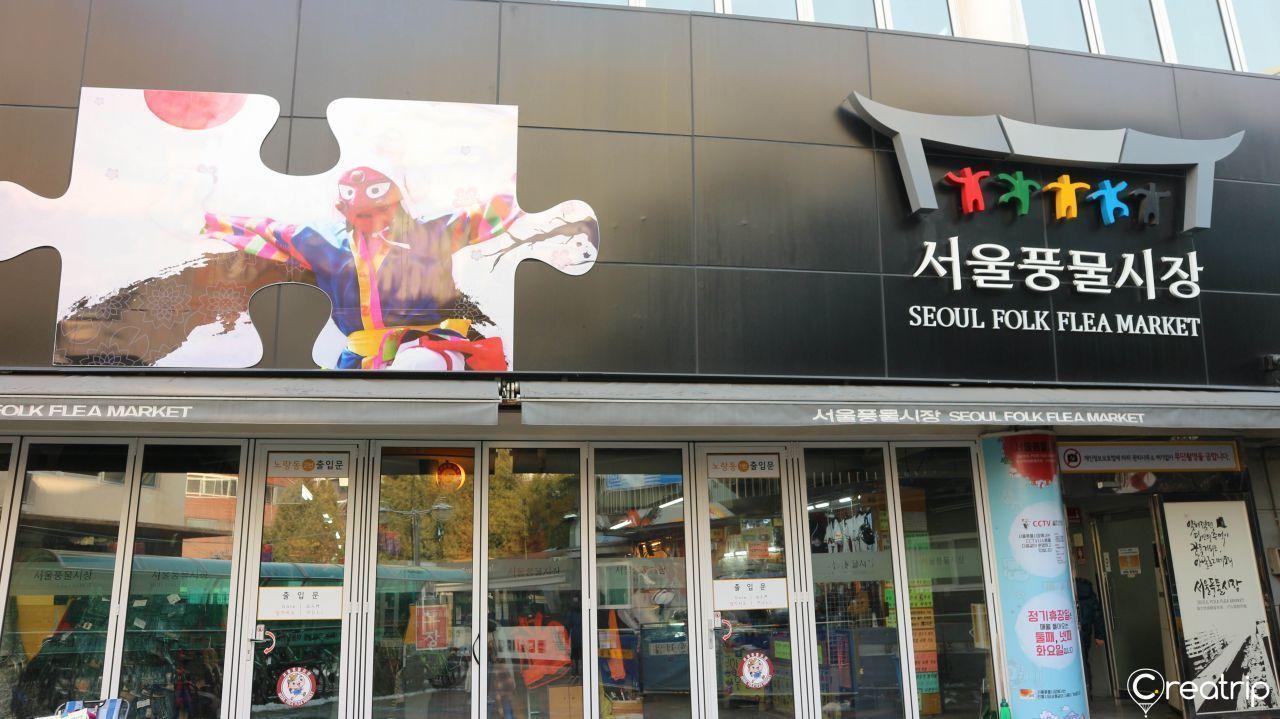 Seoul's traditional flea market is located in Sinseoldong, very close to Cheonggyecheon. It used to be Korea's most iconic flea market (Hwanghakdong).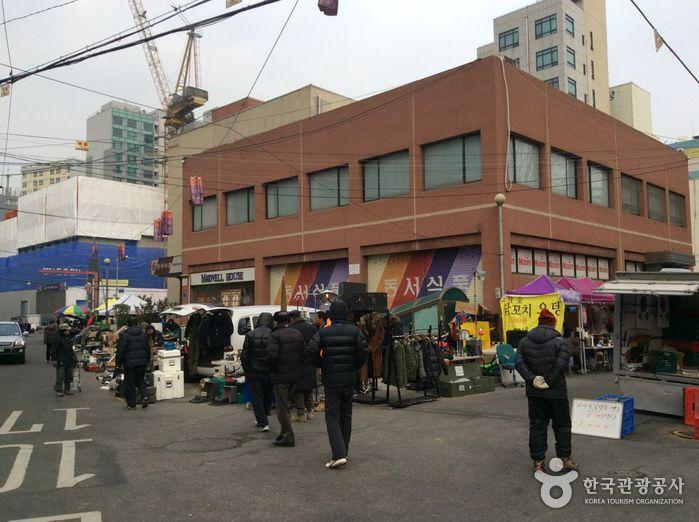 It mainly sells nostalgic traditional items collected from all over the country. If you like retro objects, it is a good place to visit.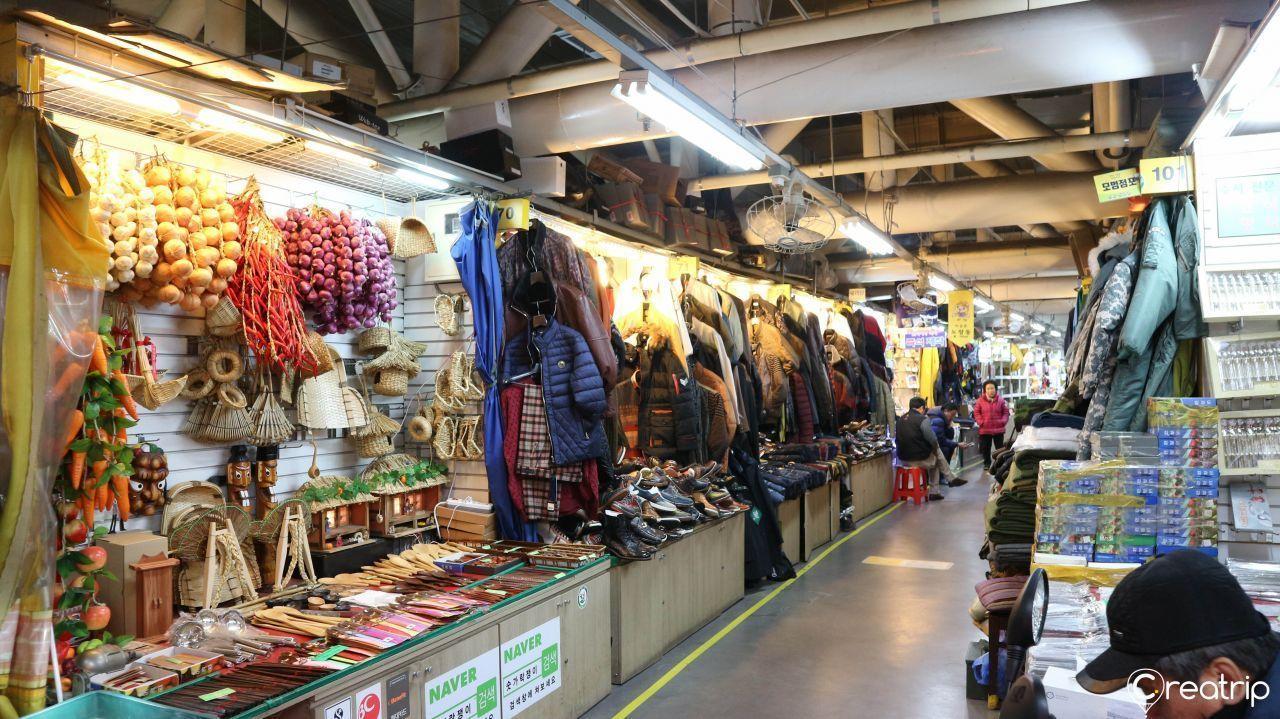 The things sold are all-inclusive and somewhat similar to Dongmyo Market, but it is indoors and there is no such sense of open-air. If the weather is cold, it could be good to come here for a stroll right?
---
Seoul Creative Markets
5. Hwanghakdong Flea Market(황학동벼룩시장)
Address:166 Heungin-dong, Jung-gu, Seoul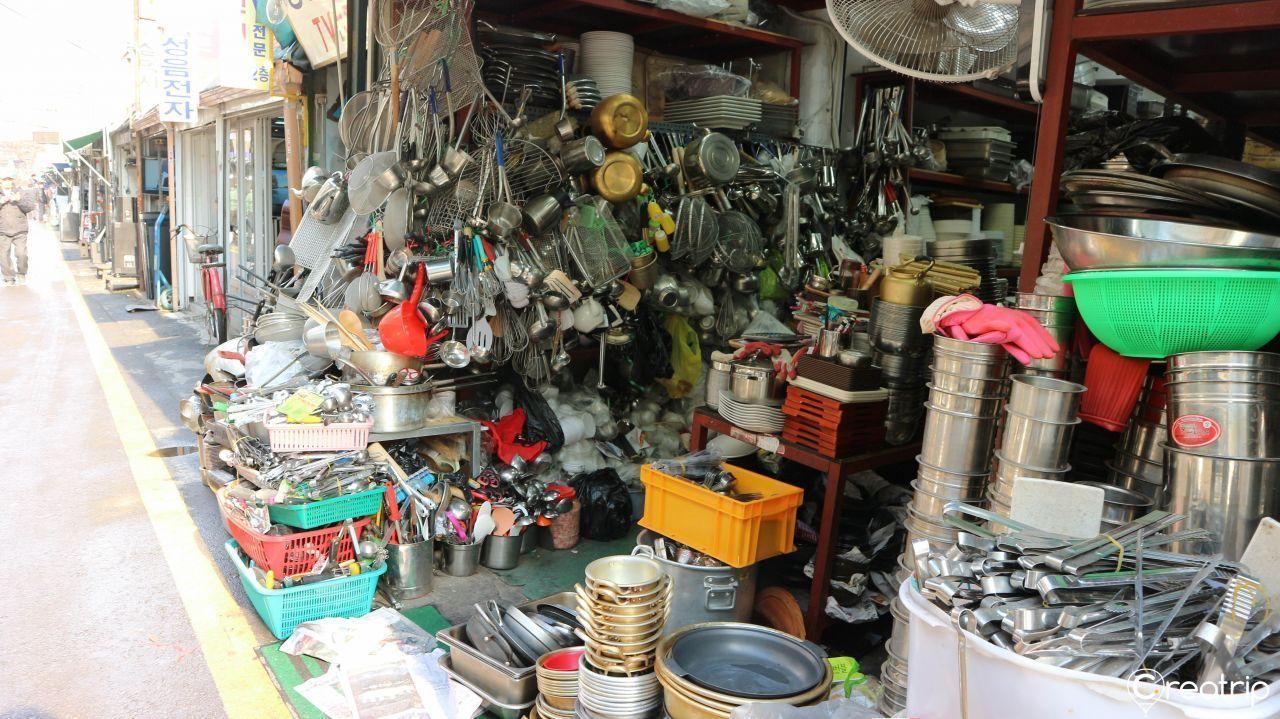 Hwanghakdong Flea Market is the predecessor of the refurbished and relocated Seoul Flea Market that we just introduced. There are many shops on the site, which are similar to Dongmyo Market, but they are larger and have more complete items. The original.
It is now a local market, recording the sense of the past. Cameras, refrigerators, washing machines, televisions, clocks, imported products, coins, ancient paintings, and other commodities can be found here.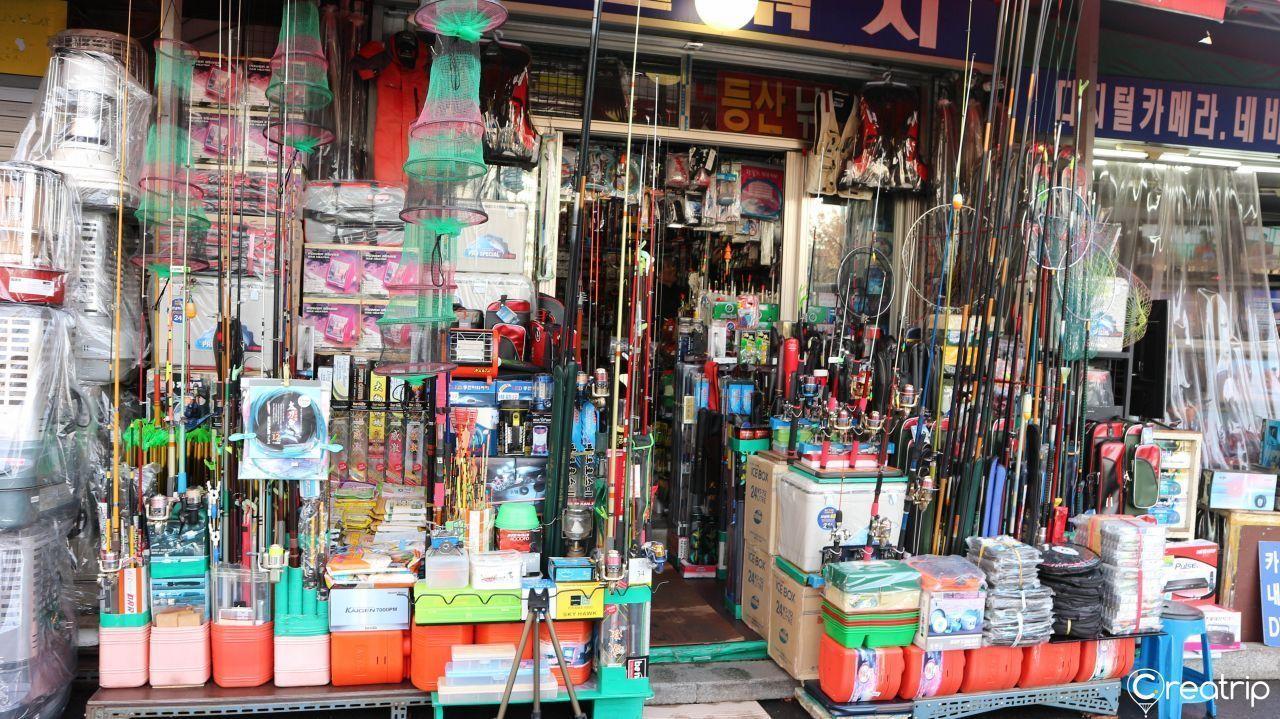 Overall, the Hwanghakdong flea market is larger than the indoor scale, so it is interesting to stroll here. If you are interested, come here to dig for treasure and see the real-life of local people.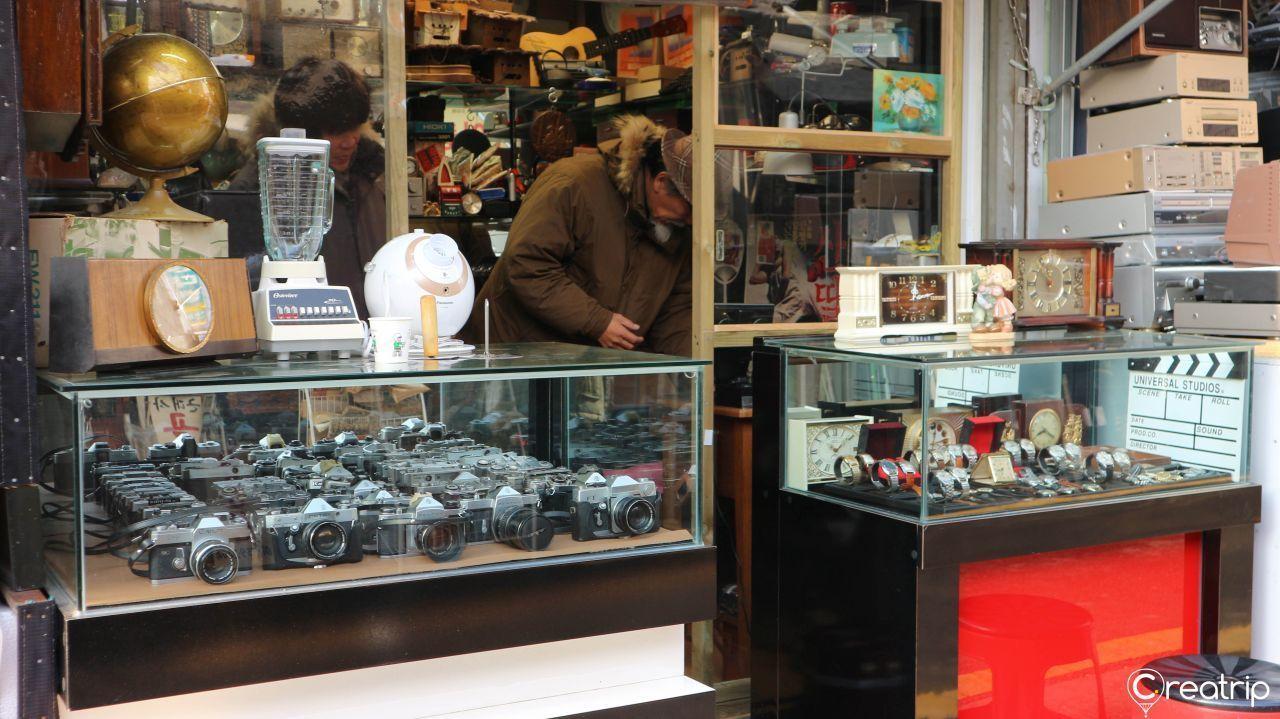 ---
Seoul Creative Markets
6. Hongdae Free Market (홍대 프리마켓)
Address:19-3, Wausan-ro 21-gil, Mapo-gu, Seoul
Hours:Every Saturday from March to November from 13:00 to 18:00; closed on rainy days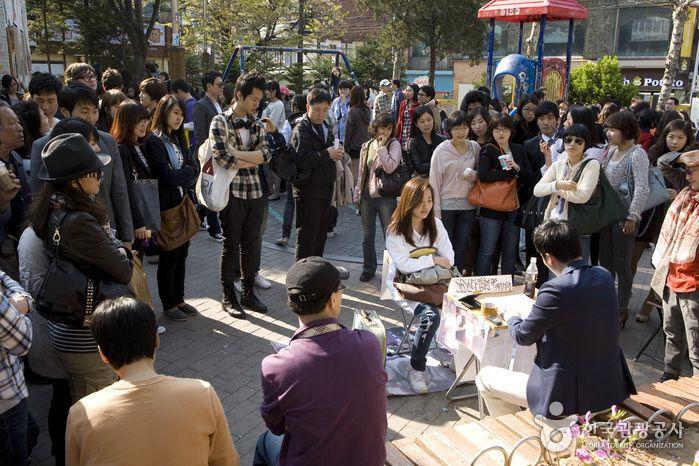 In the lively Hongdae business district, in this park near Hongik University, there will be a free market every Saturday (limited to March to November), and many street vendors and performing artists will set up stalls here to attract people.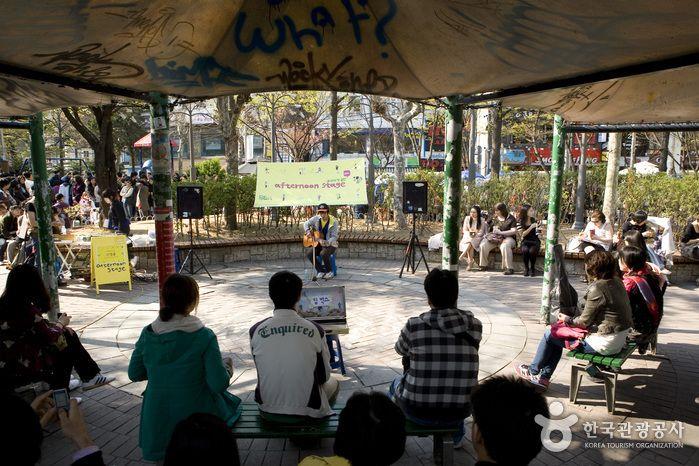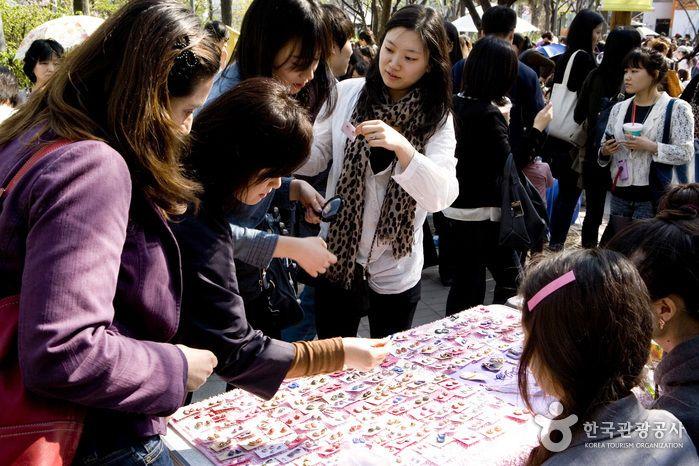 However, compared to the scale of the market, Hongdae Free Market is more like a small cultural and creative market. The creators and the general public go directly face to face to communicate and communicate with each other like a small festival.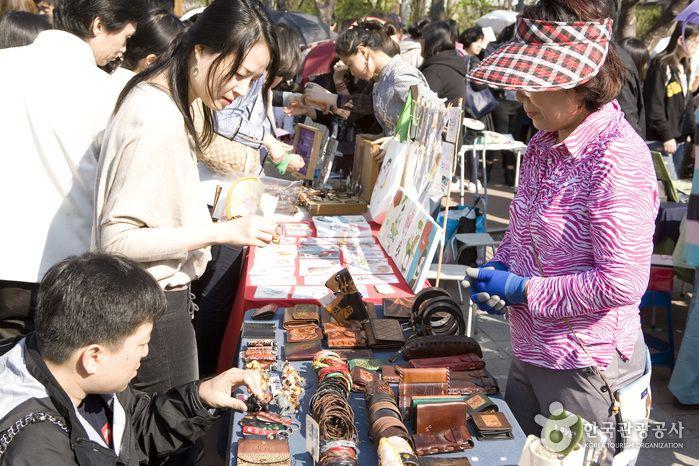 In addition to hand-made things found in this creative market, there are also some street performances. Next time you come to Hongdae on Saturday, you may wish to go around the free market and see this beautiful market. In addition, next to Hongdae Exit 4 (in front of the department store), there is also a small jewelry street on the weekend afternoon, you can go shopping.
---
Seoul Creative Markets
7. Samcheongdong Gangodanggil(감고당길)
Address:154-5 Sogyeok-dong, Jongno-gu, Seoul
Hours:Saturdays and Sundays from April 20 to October 2019; not held in July and August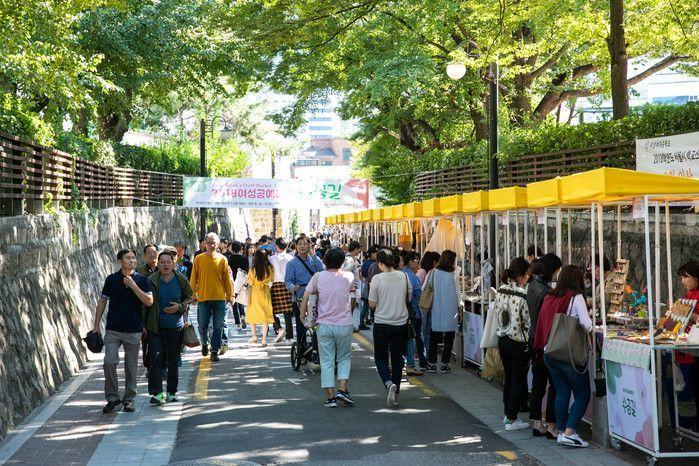 What is this place? It's the famous Samcheongdong Stone Wall Road, and one of the locations where the Korean drama "Ghost" was filmed. Located in Samcheongdong, crowds come and go, and the cultural and creative market here is also very developed.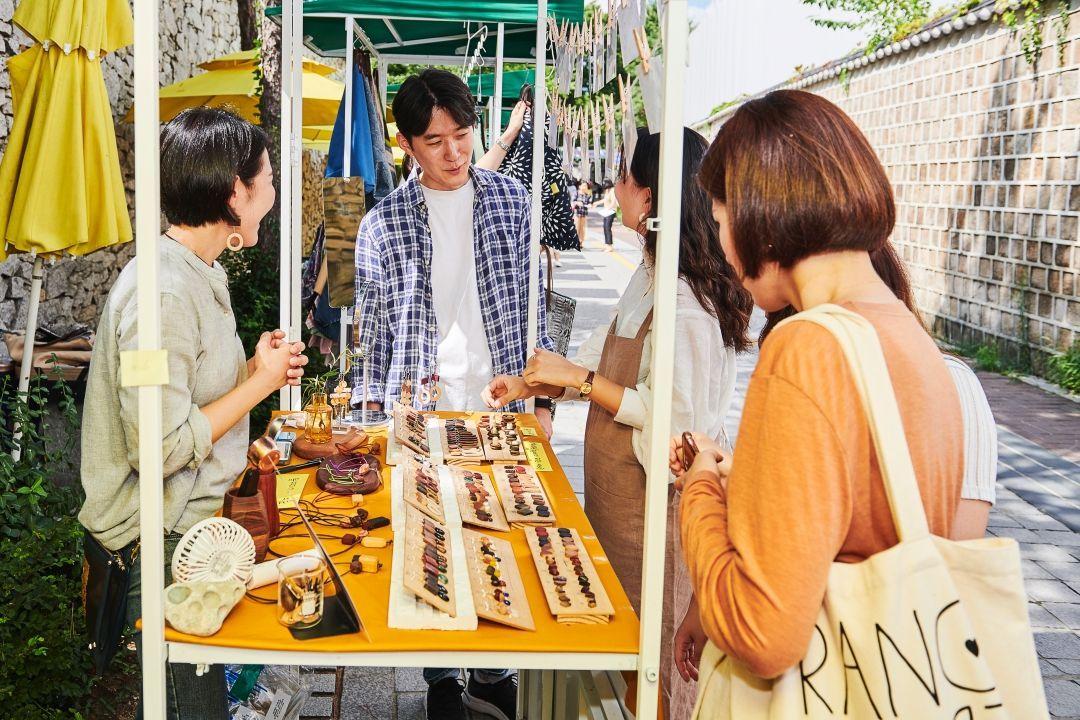 Gamgodang Street Creative Market started in 2015. Originally the government opened a cultural street specially designed to support women in Seoul to create handicrafts. Now it has become one of the most famous cultural and creative gathering places in Korea, attracting countless tourists in spring.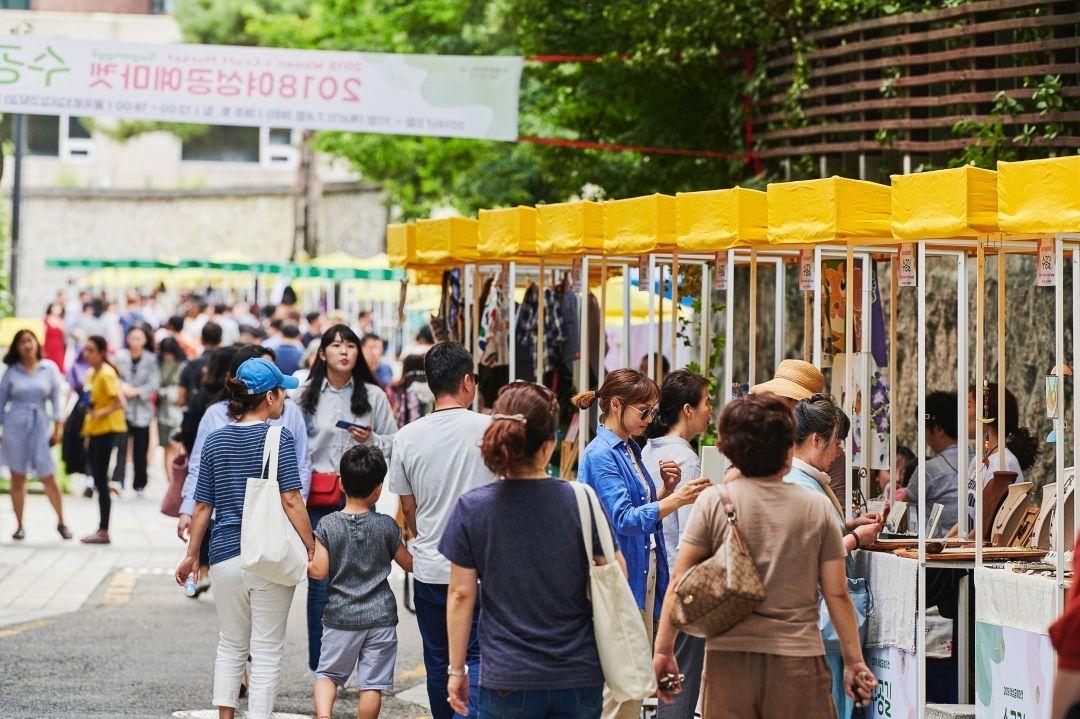 I went to visit once, the cultural and creative market is not only hand-made, souvenir stalls, there are many street performers on the scene, such as music performances, portraits for tourists, etc. The booth content is very diverse and rich, and you must go to see it when you get the opportunity.
---
Seoul Creative Markets
Locations:Yeouido Han River Park, Banpu Han River Park, Dongdaemun DPP, Cheonggyecheon, Cultural Reserve Base
Hours:Every year on weekends from the beginning of April to the end of October, business hours vary from place to place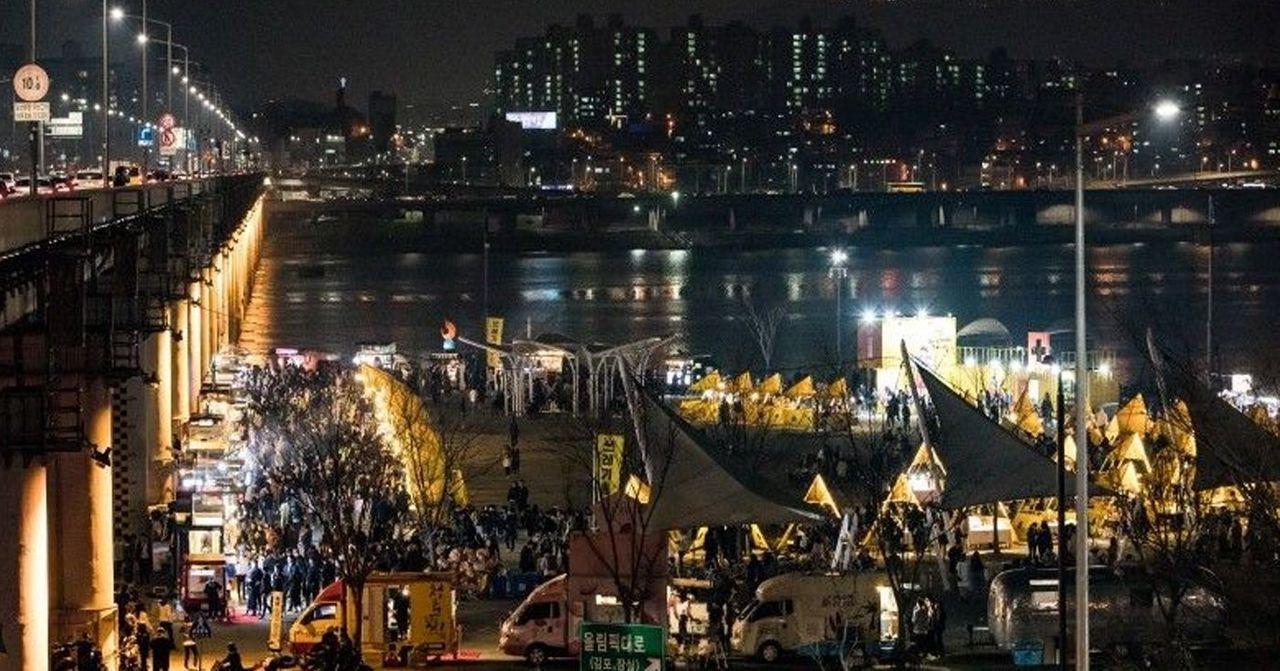 When it comes to the most well-known creative markets, there is the night market that starts in spring and ends in autumn. It illuminates the weekend nights in all parts of Seoul, and it is also a grand event for many tourists to come together.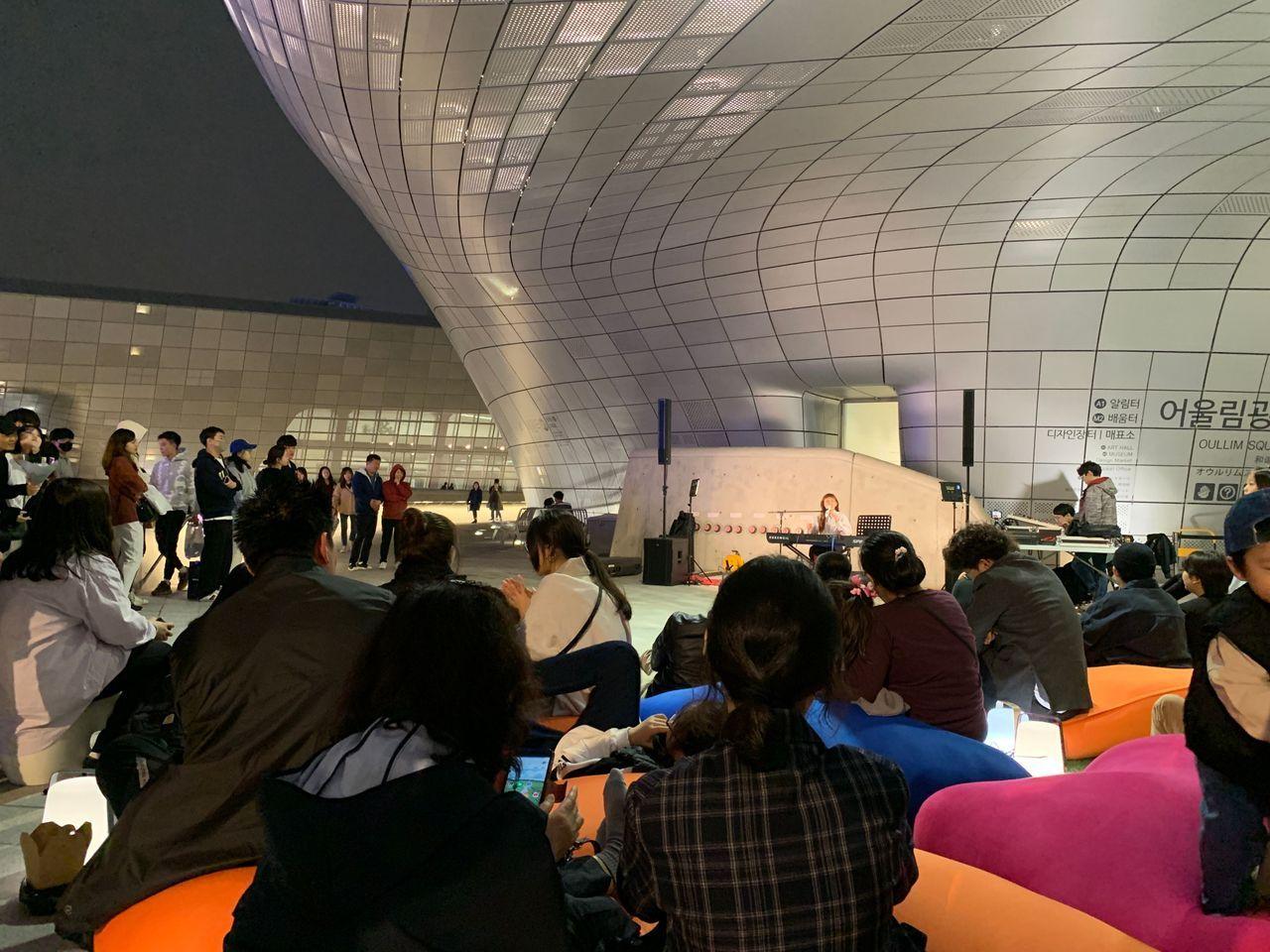 Street performances, food, cultural and creative small things, the small vendors gathered at various popular attractions, embellish the interesting attractions at night. I've been to it several times. Although the night market is not as large as expected, it is still quite interesting.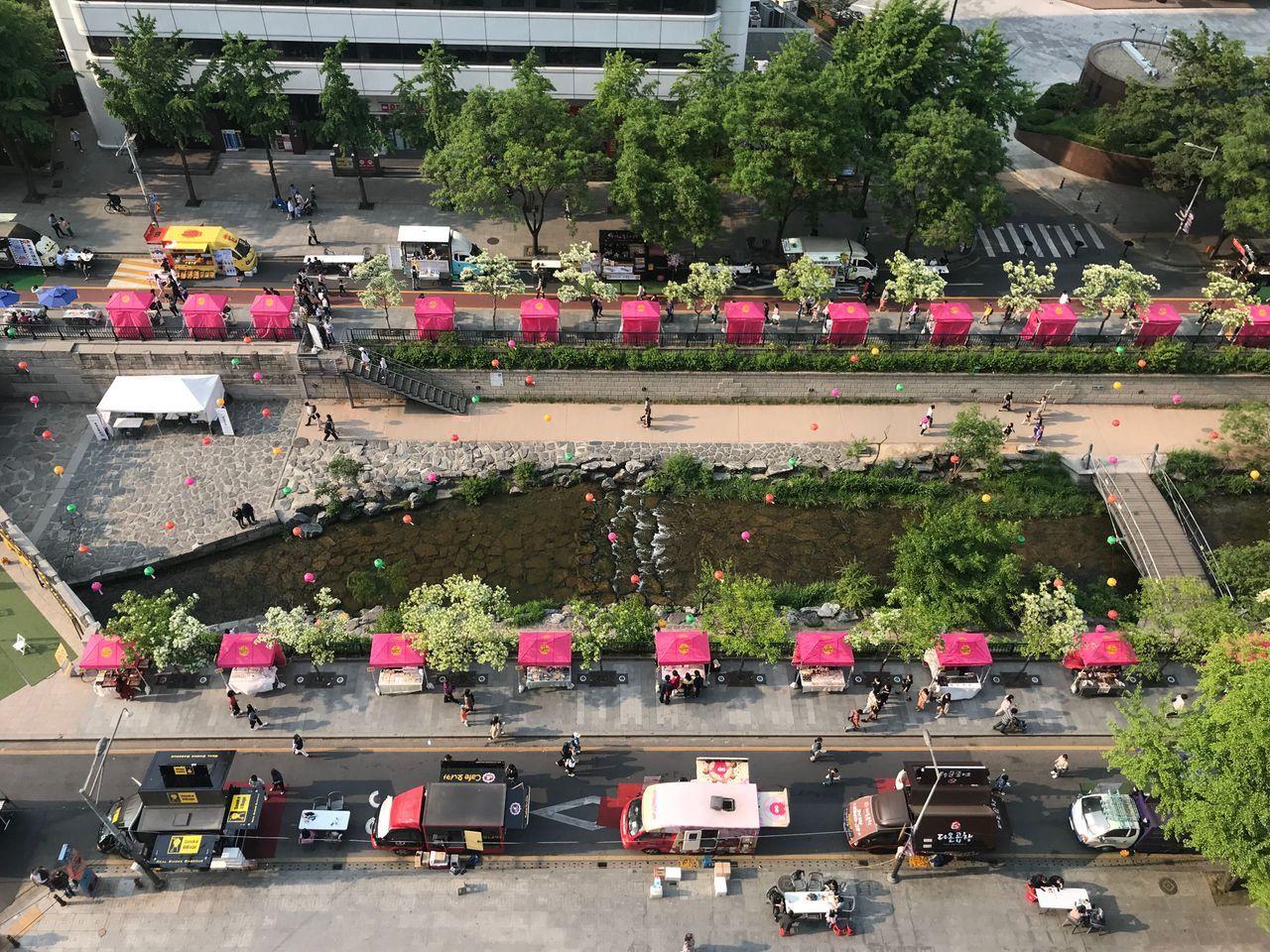 Take your time! There is a limited opening date every year, and the atmosphere of Seoul's night market can be experienced once, but the situation is different every week, and there may be a sense of difference.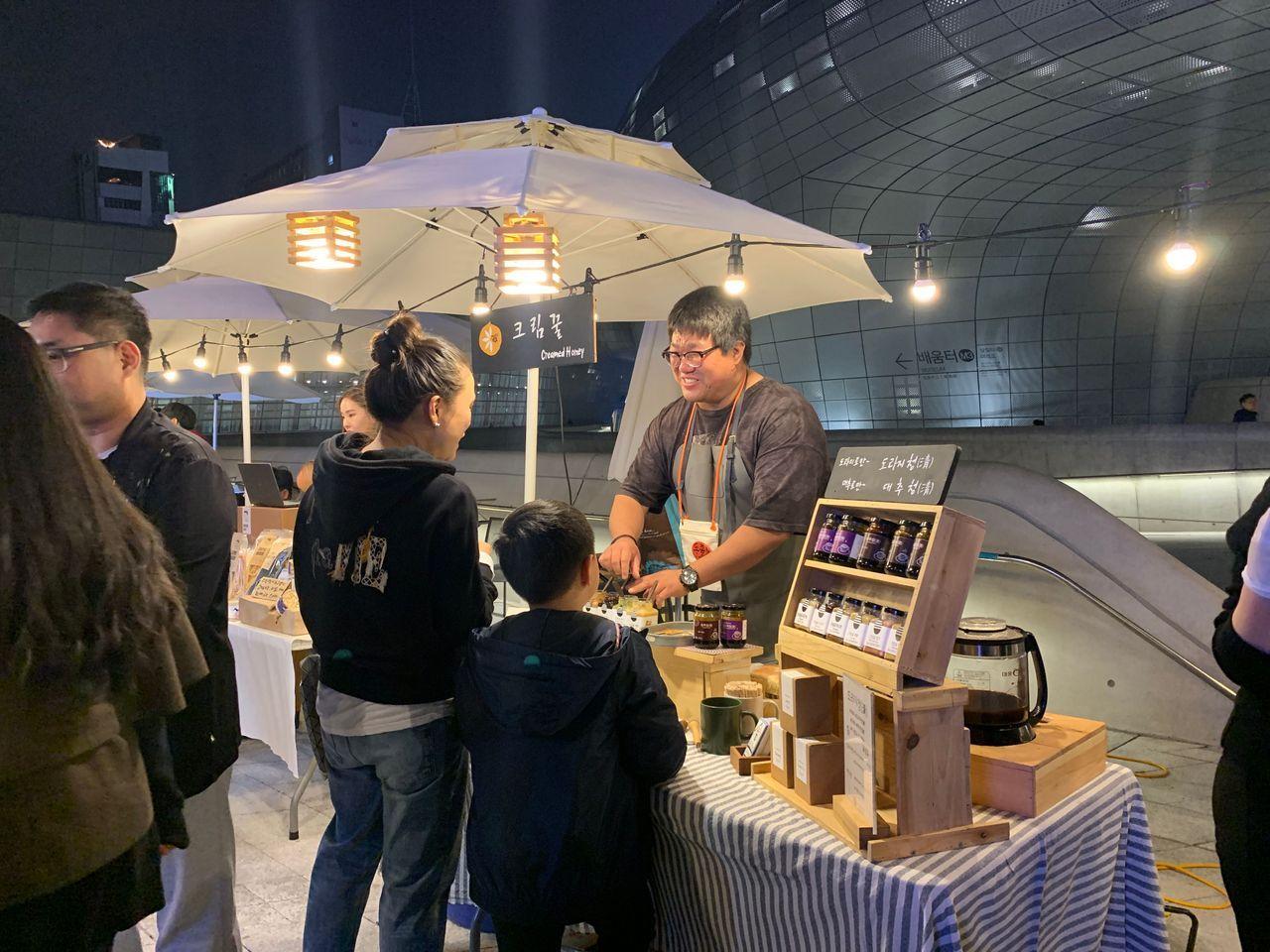 ---
I do n't know which of these Seoul creative markets are of your taste. There are many special markets in South Korea. Not only gourmet food but also many antiques and small things can be found, which is very interesting. Next time you come to South Korea, when the bazaar is open, just come and walk around these places.
Dear friends, see you next time.
---