Edae Gourmet Restaurants
Best restaurants near Ewha Women's University! Don't miss out gourmet foods!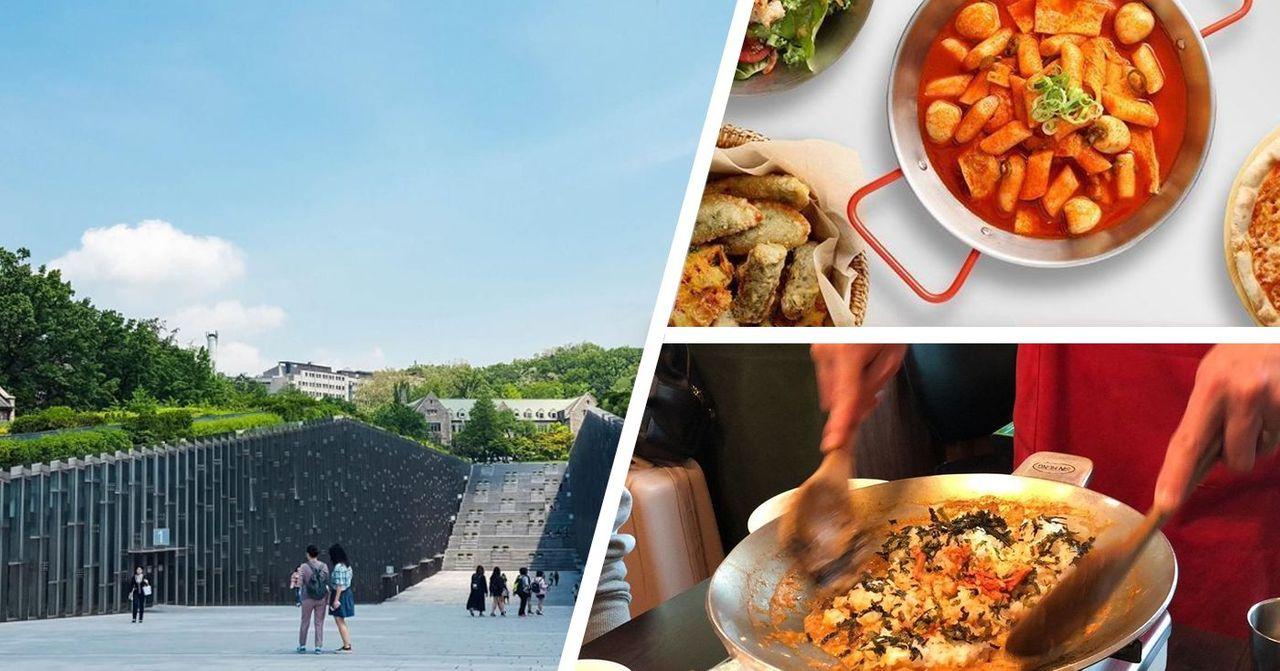 Hello,everyone! We are Creatrip, a group of Korean travel experts.
We proudly present you the latest, useful Korean travel information and tips every day.
Ewha Women's University is one of the most-visited sights in Seoul among foreign travelers.
Today, I would like to introduce you to the restaurants most loved by students of Ewha Women's University.
---
Seoul Edae Best Restaurant:1. Edae Bulbap(이대불밥)
Address:서울 서대문구 이화여대8길 11
When it comes to restaurants in Edae, the first thing that comes into my mind would be the Edae blazing spicy rice. Every day during peak hours, the restaurant is always full of crowds.
The blazing spicy rice's popularity is growing among foreign tourists too. The photos below were taken during my latest visit in November last year.
The store owner can speak basic Chinese, so our Chinese members will have no problem communicating in the store.
When you have ordered the fiery fried rice, you must add extra cheese. The cheese will melt in the pot. People who like cheese can add more extra cheese. Once you start eating this dish, you won't be able to stop.
One more thing! you should not miss the fried rice at the end. The store owner will help you fry the rice with the spicy sauce. You can use the remaining soup to stir-fry the rice.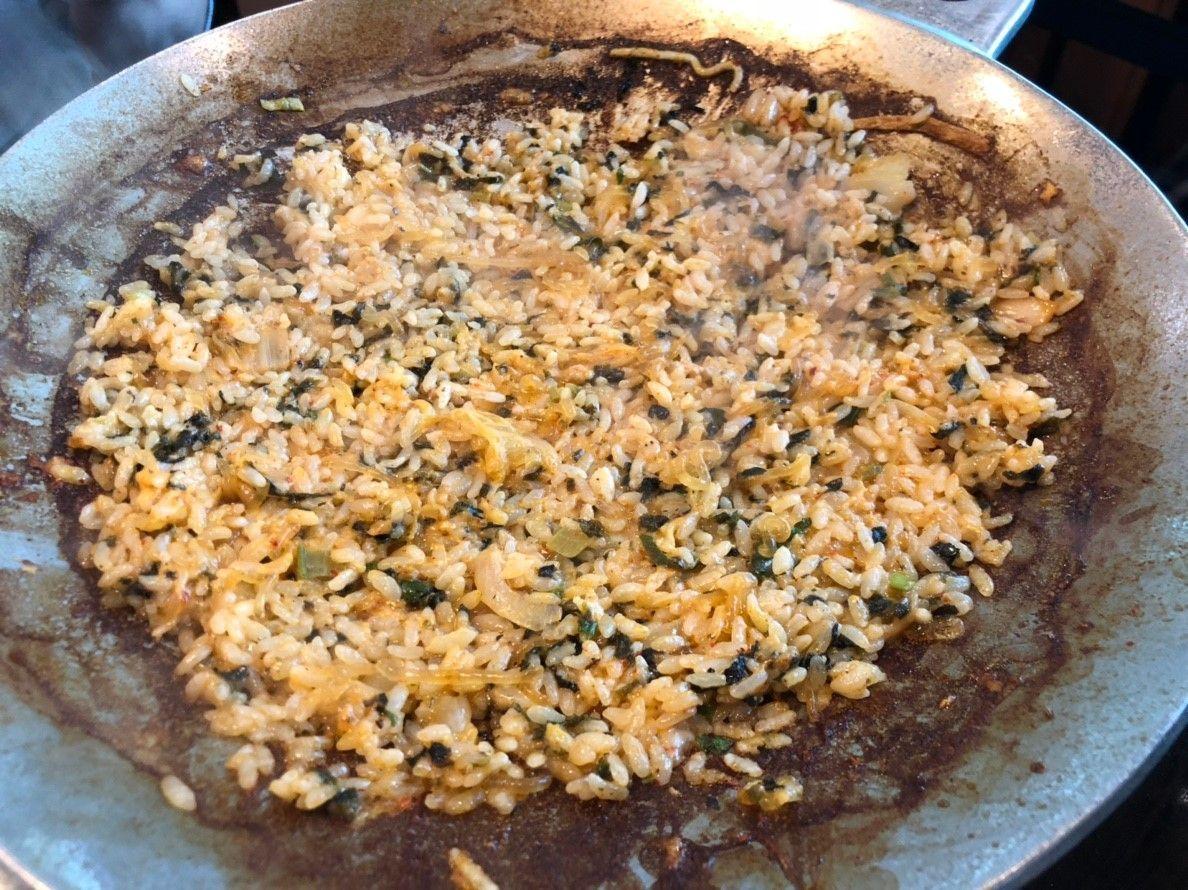 The fried rice was super delicious, but the portion was a bit small for a group. The price has been increasing lately and is getting more and more expensive every year. However, we recommend you to try this restaurant when you are in the Edae area. You will see why this restaurant is so famous both at home and abroad.
---
Seoul Edae Best Restaurant:

2. So-O Ramen (소오라멘)
Address:서울 서대문구 이화여대길 55
This Japanese ramen restaurant is famous among Edae students. So-O ramen is located near the main entrance of Ewha Women's University. If you don't look carefully, you might pass this restaurant without noticing. Although this store is hidden in the alley, it has been Ehwa student's favorite eatery place.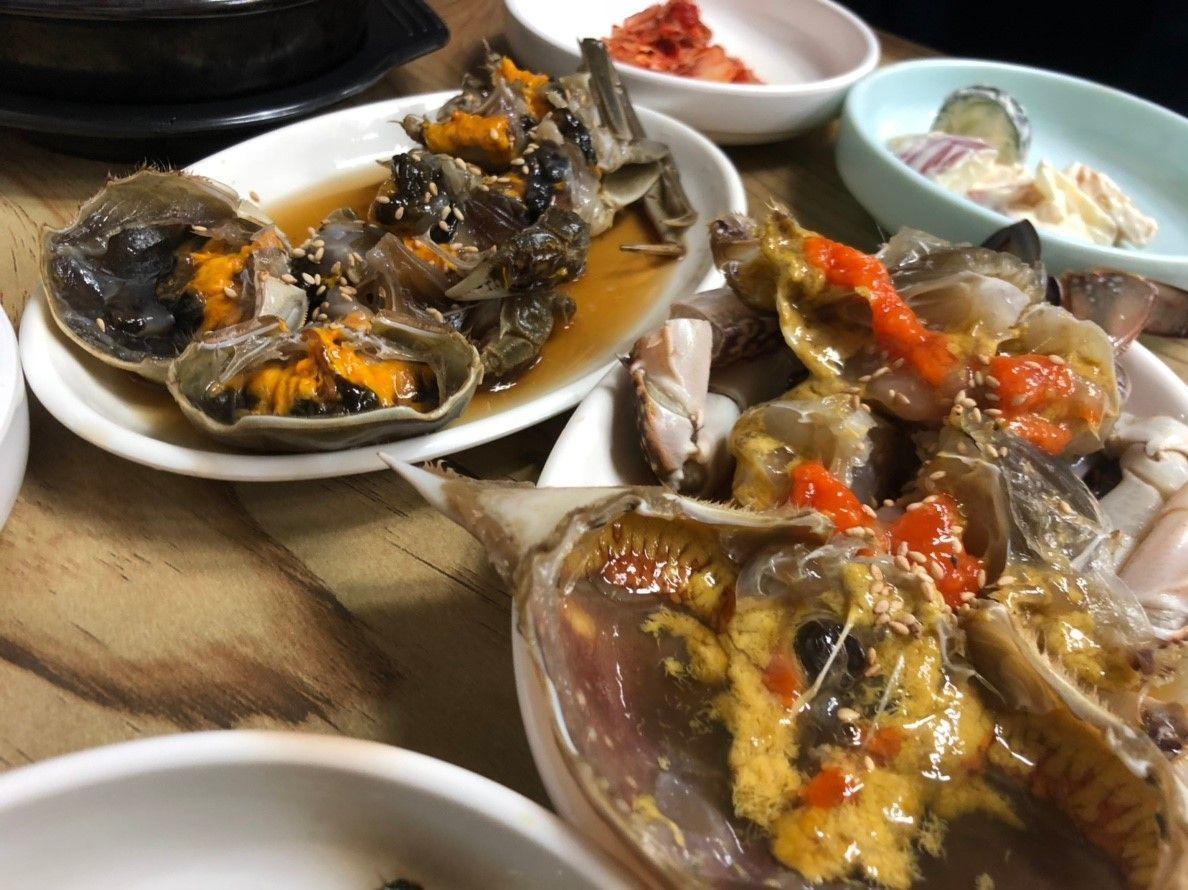 So-O Ramen is very popular among Ehwa students because of its reasonable price range. The basic bowl of Japanese ramen starts from 7,000 won. Despite the cheap price, the ramen soup base was really thick and rich. The soup was not as salty as the authentic Japanese ramen noodles.
The taste was just about right for a Korean (me!). I could clearly see why Ehwa students love this restaurant.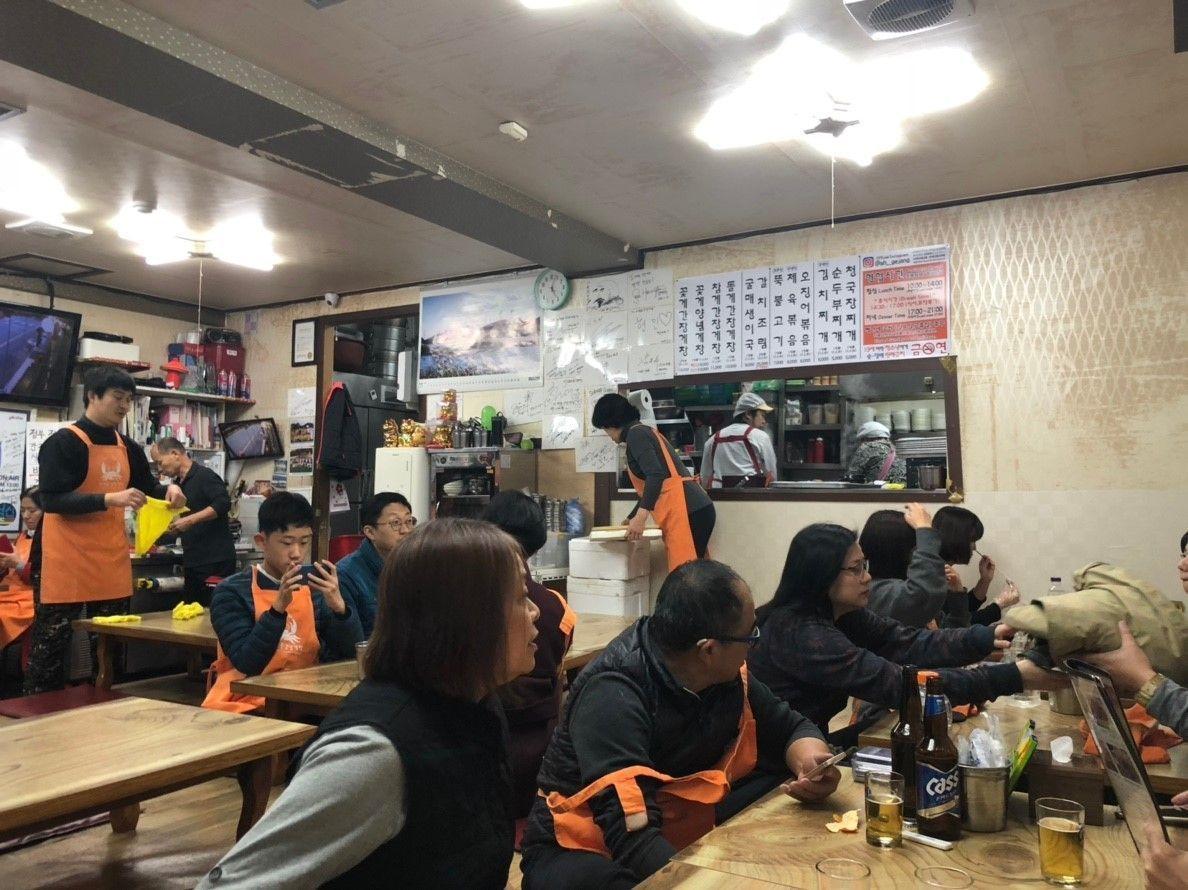 If you don't like to eat ramen noodles, you can still order a plate of gyoza. This is one of the best selling side menus at So-o Ramen. In addition, the soup is very delicious! I would recommend you to eat a bowl of warm ramen when you shop on a cold day in Edae.
---
Seoul Edae Best Restaurant:

3. Artist and Cook (화가와요리사

)
Address:서울 서대문구 성산로 539
As the name suggests, this restaurant feels like a private art studio. As soon as you walk into this restaurant, you can see unique art decorations and paintings. You can find many personal portraits.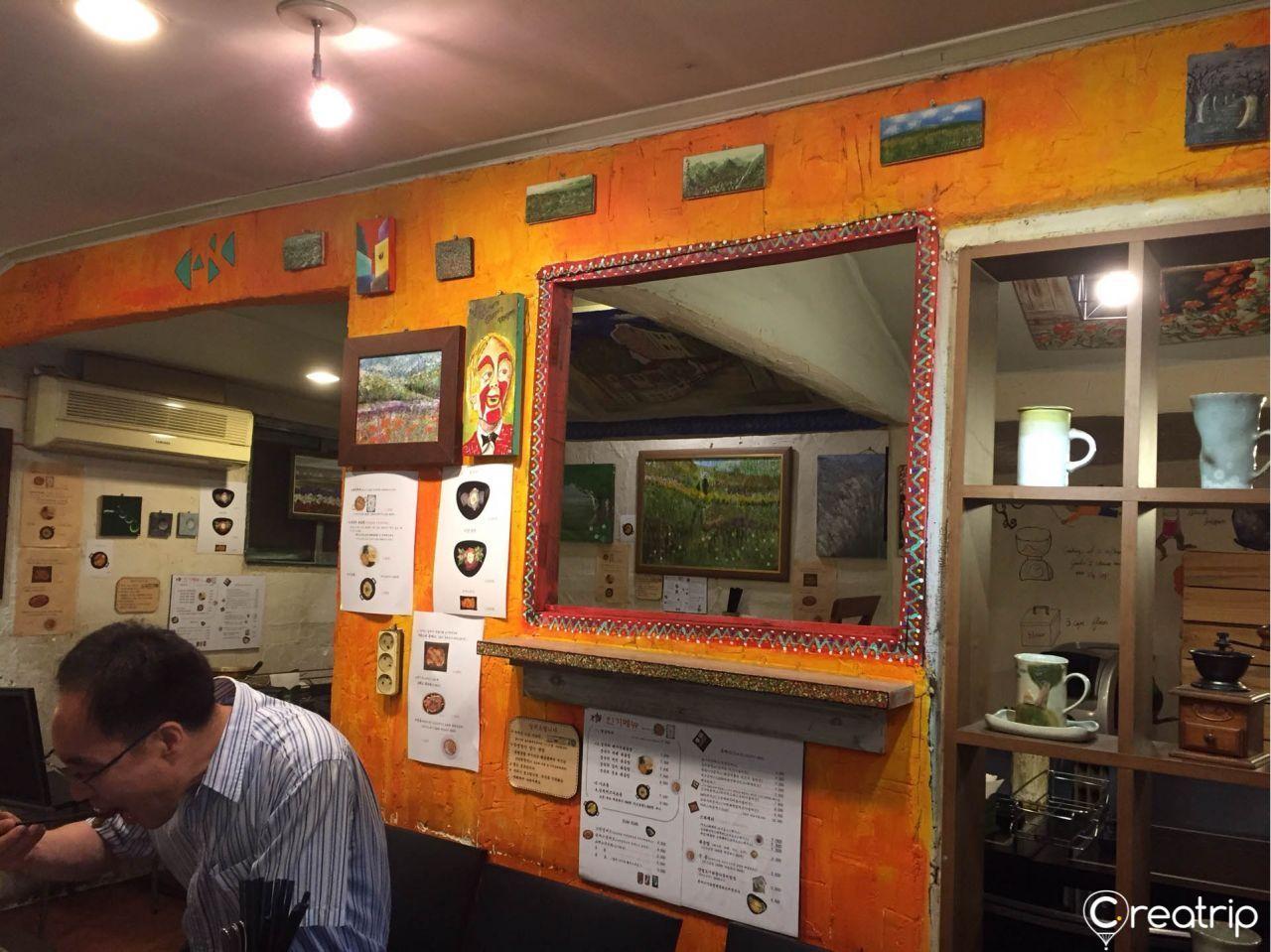 Do you know? Koreans love pork cutlets! Many Koreans eat it with kimchi. I am also a big fan of this combination, especially love spicy pork cutlets! The pork cutlet set comes with a bowl of Kimchi soup with melting cheese.
The location of the artist and cook is near Yonsei University (the back entrance of Ewha Women's University).
This part of the area is not so popular among tourists, but I would recommend you to try the artist and cook! The price is very reasonable and the restaurant uses fresh ingredients. You can meet many Ehwa students in this store.
---
Seoul Edae Best Restaurant:

4. Edae Gongreung Chicken(이대 공릉닭한마리

)
Address:서울 서대문구 연세로2길 77


Related Post:Edae Gongreung One Whole Chicken
When it comes to Edae restaurants, many people think of Gongreung One Whole Chicken. One can say that there are two famous chicken soup restaurants in Seoul. One is in Dongdaemun and the other is in Seodaemun near Ewha Women's University.
When you order a whole chicken soup, you will get the clear soup broth first. Add a whole raw chicken with a lot of sliced onions, mushrooms, potatoes. Wait until the soup gets boiled until the meat is cooked completely. Soak the chicken and dip it in the essence of the soup before bringing it to your mouth.
I strongly recommend you to try this chicken soup when you are in Edae. You must add kimchi to have a holistic experience. Kimchi will taste more fragrant and rich taste to your soup.
Gongreung Whole Chicken soup has tender meat and rich soup base. Don't forget to eat this dish with Kimchi.
---
Seoul Edae Best Restaurant:

5. Samcheongdong Soup Ttokboki Edae(삼청동 궁물떡복이 이대점)
Address:서울 서대문구 이화여대2가길 24
This restaurant specializes in Korean traditional cuisine and spicy Ttokbokki. When I visited Edae last time, I was completely exhausted. I simply walked too much and I was in a desperate need to sit down. When I ordered the famous Samcheondong Ttokbokki, I felt so lucky to find this place.
What is authentic Korean food? Over the top of my head, I can think of multiple dishes. However, many people would definitely pick Ttokbokki. Samcheongdong Ttokbokki is quite unusual both in taste and appearance. You can order a meal to enjoy Ttokbokki with pizza or Korean bibimbap. This restaurant is good at mixing traditional Korean cuisine with western-style creative cuisine. The restaurant injects a unique style and delicious taste into every meal.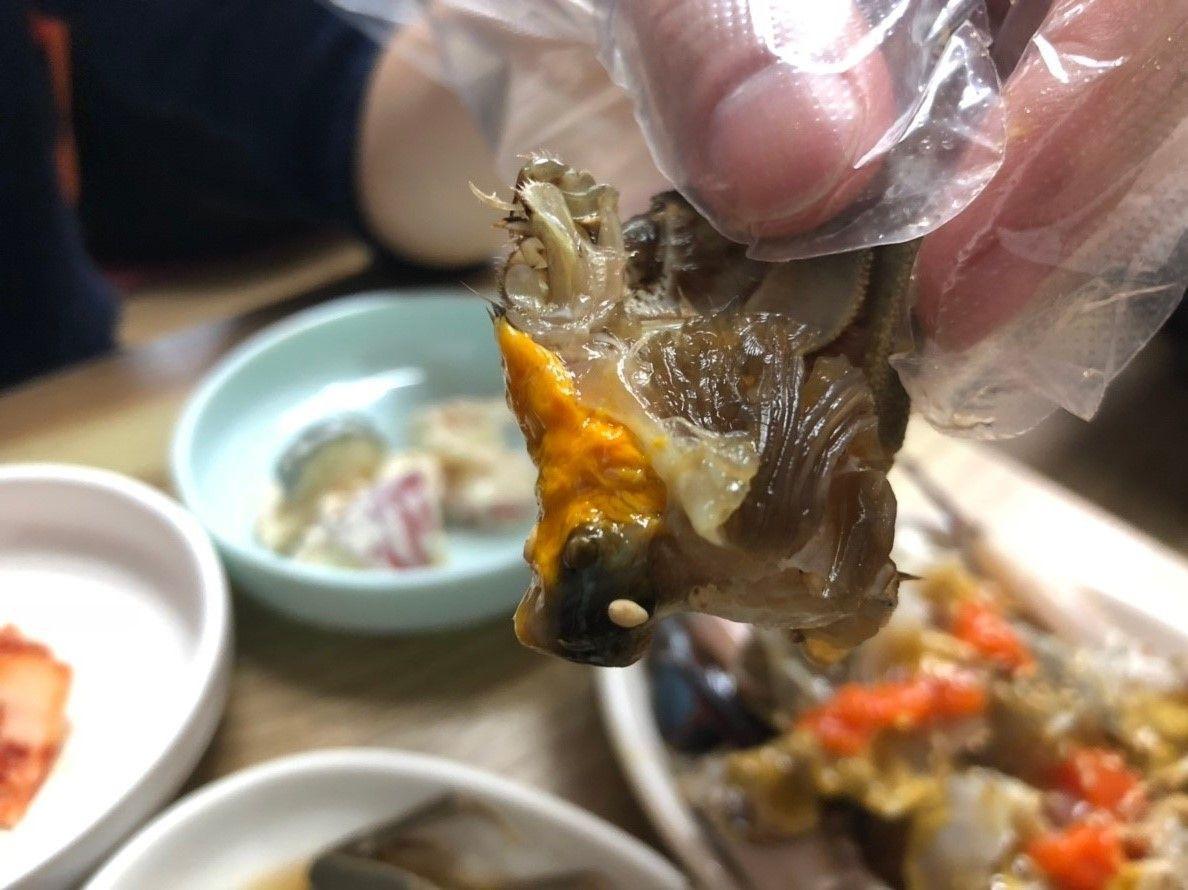 Samcheongdong Soup Ttokbokki restaurant has a moderate price range. The portions are also satisfying. You can add more or order less according to the number of your group when you visit this restaurant.
---
Seoul Edae Best Restaurant:

6. Hampyeong Myeonok (함평면옥)
Address:서울 서대문구 성산로 527
This Cold Noodle restaurant Hampyeong Myeonok is not cheap. However, this restaurant has been keeping the same place for decades in Edae. Although the price is not cheap, this restaurant is great at keeping the best quality of food.
If you want to taste authentic Korean food in Edae, you have to come to "Hampeyong Myeonok." Many local residents and students highly recommend this place.

'Myeonok' usually refers to the restaurants that specialize in cold noodles. Hampyeong Myeonok's signature menu is also cold noodles. Another famous menu would be Galbitang (Beef Rib Stew). When you taste the meal, you will soon be able to see the quality of the ingredients is in excellent condition.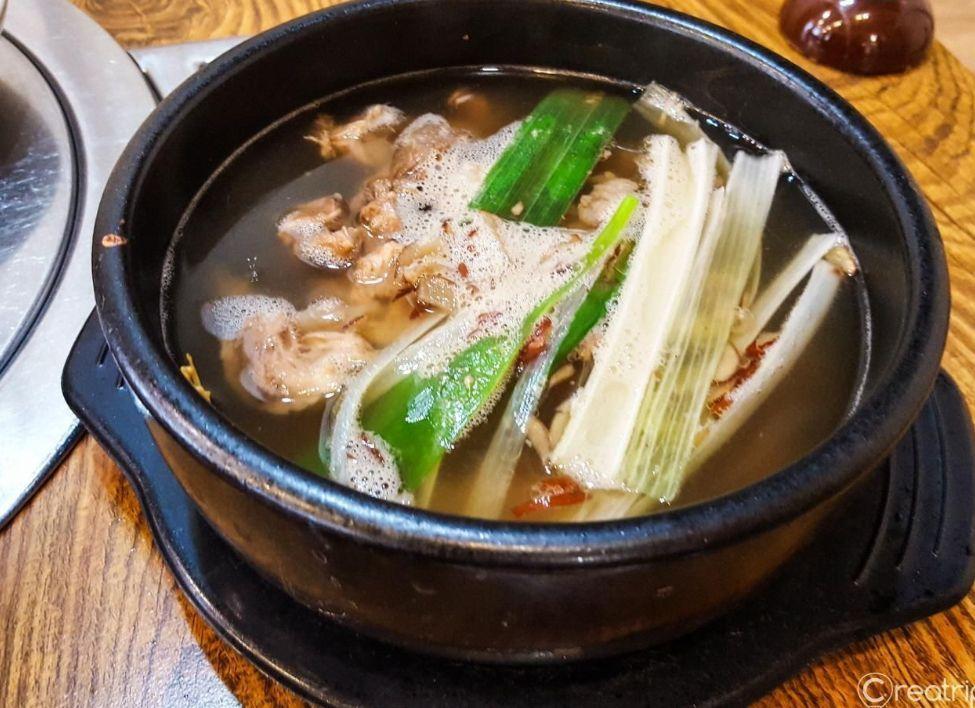 The chef always keeps the kitchen open and clean. As soon as you enter the store, you will be able to see the boss cutting the various parts of the meat. You can check the quality and color of the meat with your own eyes.
---
Seoul Edae Best Restaurant:

7.Woorijip Restaurant(우리집식당)
Address:서울 서대문구 이화여대길 72-6
I really love homemade Korean food. However, there aren't many places selling homemade Korean dish in Edae. Worijip restaurant is one of the few places where you can taste authentic homemade Korean dishes.
At Worijip restaurant, you can get a few side dishes besides the main dish. This place is very suitable for those who love authentic Korean food.
The seafood stew is highly recommendable for those who love Korean spicy taste. It is served with a bowl of white rice and a few side dishes. For those who cannot handle spicy food may want to try something else.
Spicy fried octopus (낙지볶음) is also good. The taste is both sweet and spicy. When you eat the fried octopus with rice, it won't be too spicy. You can completely fix a meal at a reasonable price. This place provides the highest quality cuisine at an inexpensive price in Edae.
---
Seoul Edae Best Restaurant:

8. Ahyundong GanjangGaejang(아현동간장게장)
Address:서울 마포구 굴레방로 13
Ahyundong Ganjang Gaejang is a well-known seafood restaurant with great cost-effectiveness. When you visit this restaurant, you must try raw crabs marinated in soy sauce or Gochujang sauce.
Let's take a look at the menu. The raw crabs marinated in soy sauce or Gojuchang sauce is usually very expensive, but Ahyundong Ganjanggaejang's price is very affordable.
Raw crabs marinated in soy sauce has a unique fragrant and tastes very sweet. Once you start eating, you won't be able to stop. Koreans refer Ganjanggaejang to as a "rice thief" because it is very easy to lose track of how much rice you eat when you eat it with Ganjanggaejang.
The purple-colored rice can be mixed with the crab juice after finish eating the body. Want to eat high-quality raw crab marinated in soy sauce at an inexpensive cost? Then you must come to Ahyundong.
---
Seoul Edae Best Restaurant:

9. Mr. Seo Dumpling(미스터서왕만두)
Address:서울 서대문구 신촌역로 16
Big Korean dumplings are often translated as "steam buns." The dumplings are usually called "Mandu" in Korean. Although the store sign says "steam buns," this restaurant sells regular dumplings not steam buns.
This gourmet restaurant specializing in Chinese dumplings is famous among local Edae students. There is something special about the dumplings sold here. The soft dumpling skin tastes so much better than the hard dumplings.
Although Seowang's dumplings are closer to the traditional Chinese flavor, many Koreans still like them. First, the price is very cheap. Second, the taste is very delicious. If you are looking for someplace other than traditional Korean restaurants, check out Mr.Seowang dumpling.
---
The above is my personal recommendations of nine gourmet restaurants in Edae. Make sure you visit at least one place out of the nine locations when you go to Edae. Don't let your stomach to get starving.
I will see you again in my next post.
---