Unique K-pop Idol Goods All Fans Should Know About
Interesting And Creative Goods For Fans Of K-pop Groups Including BTS, BLACKPINK, EXO And Many More!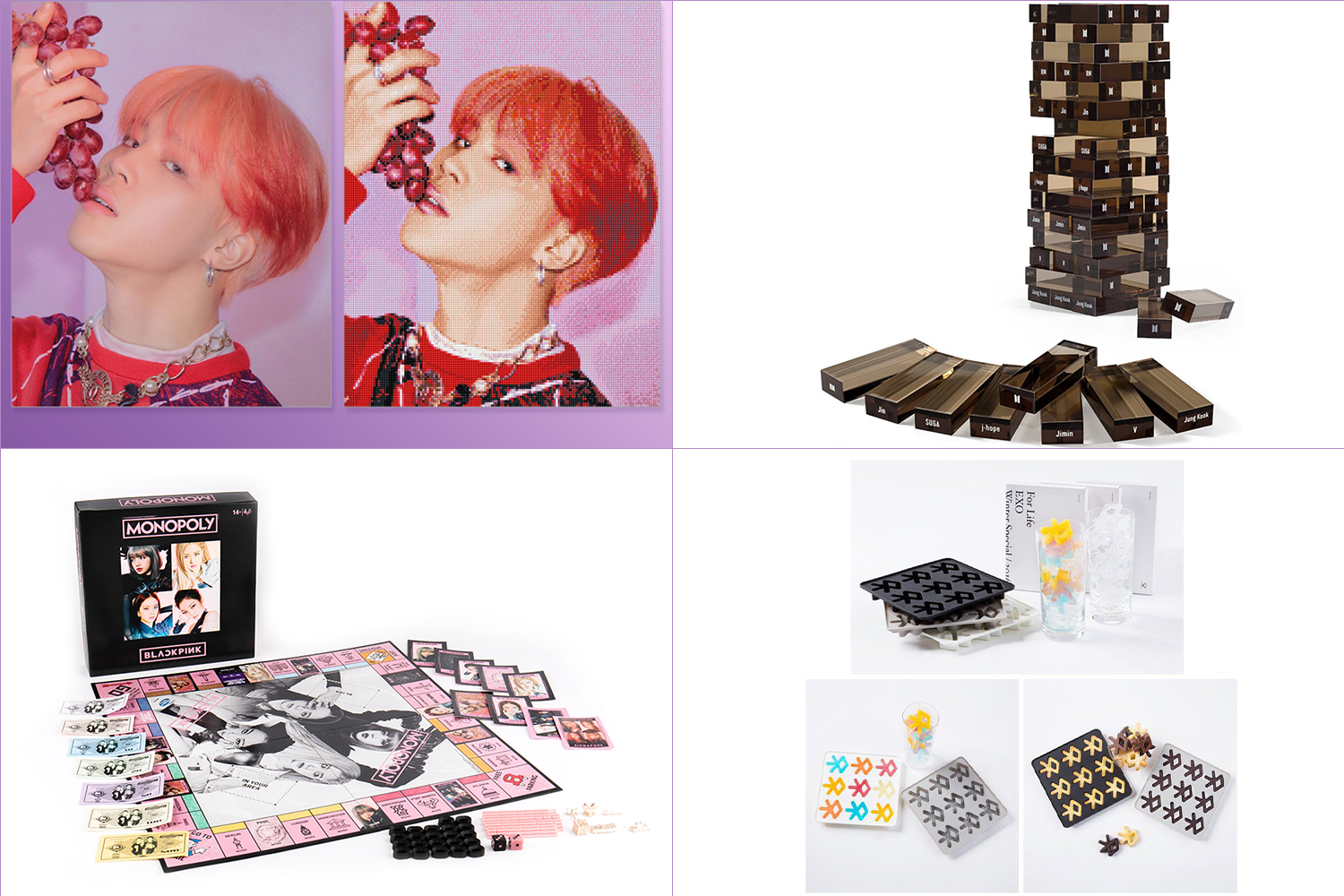 Source: iLovePainting (아이러브페인팅), kpopomo, YG select shop, Hottracks (핫트랙스)
If you're a fan of K-pop or a K-pop group, then you can't miss out on their goods!
Whenever a new album releases, a concert happens, or a fan meeting is held, new goods get released by the entertainment company.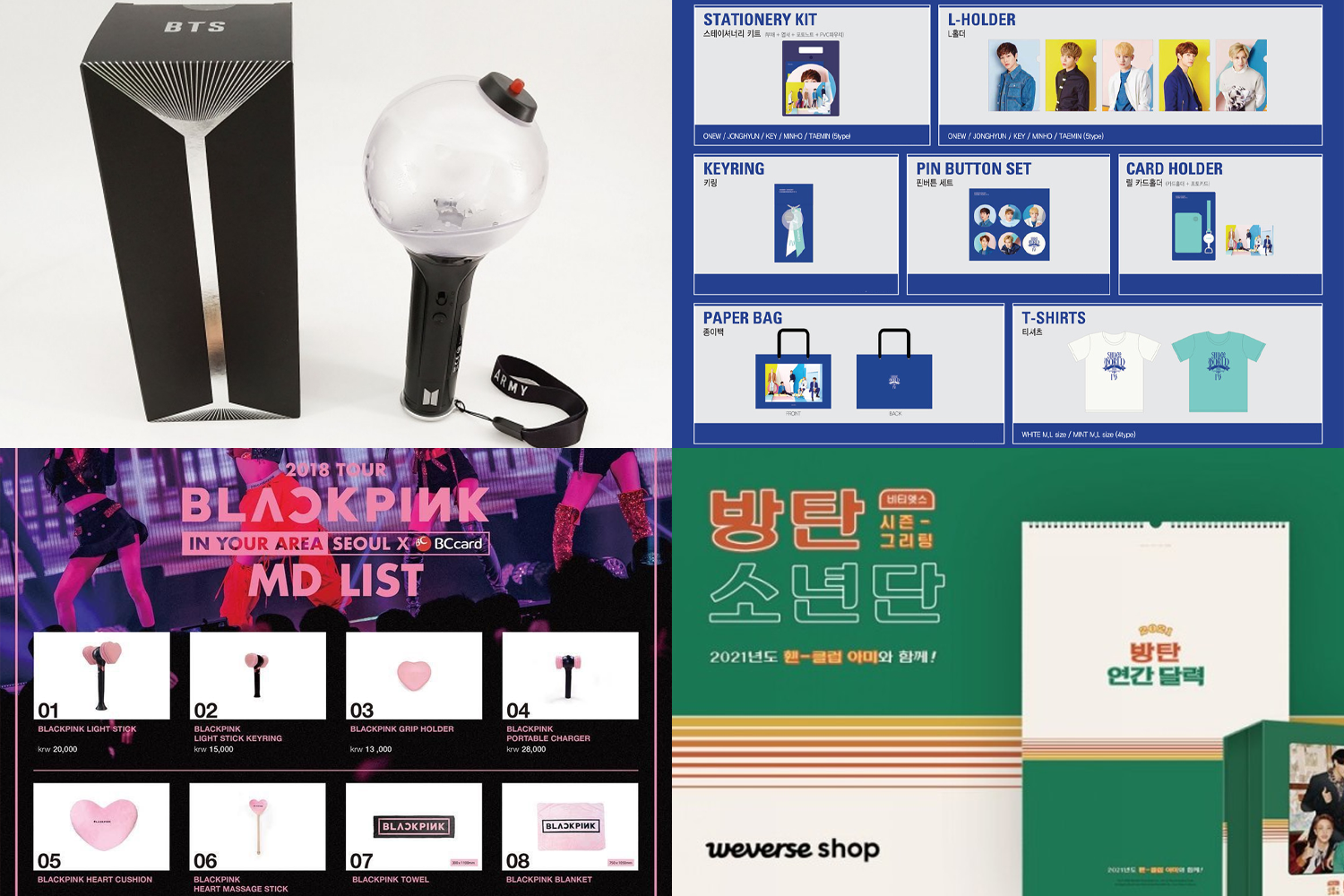 Source: Weverse shop, instiz
The basic items may include light sticks, postcards and t-shirts. Once we've got the basics down, we need to move on to the special edition and unique goods!
Let's take a look at the most unique K-pop goods.
---
SHINee Cap

When I miss SHINee, I put on this cap.

This cap was the special edition good for SHINee's Arena Tour in Japan back in 2017.
This SHINee cap isn't just a regular cap. Let's take a look at its special features!

When you pull down the net from the cap, you get the members' faces.
You wear like you would with just any other cap, but whenever you miss the members, just pull their face!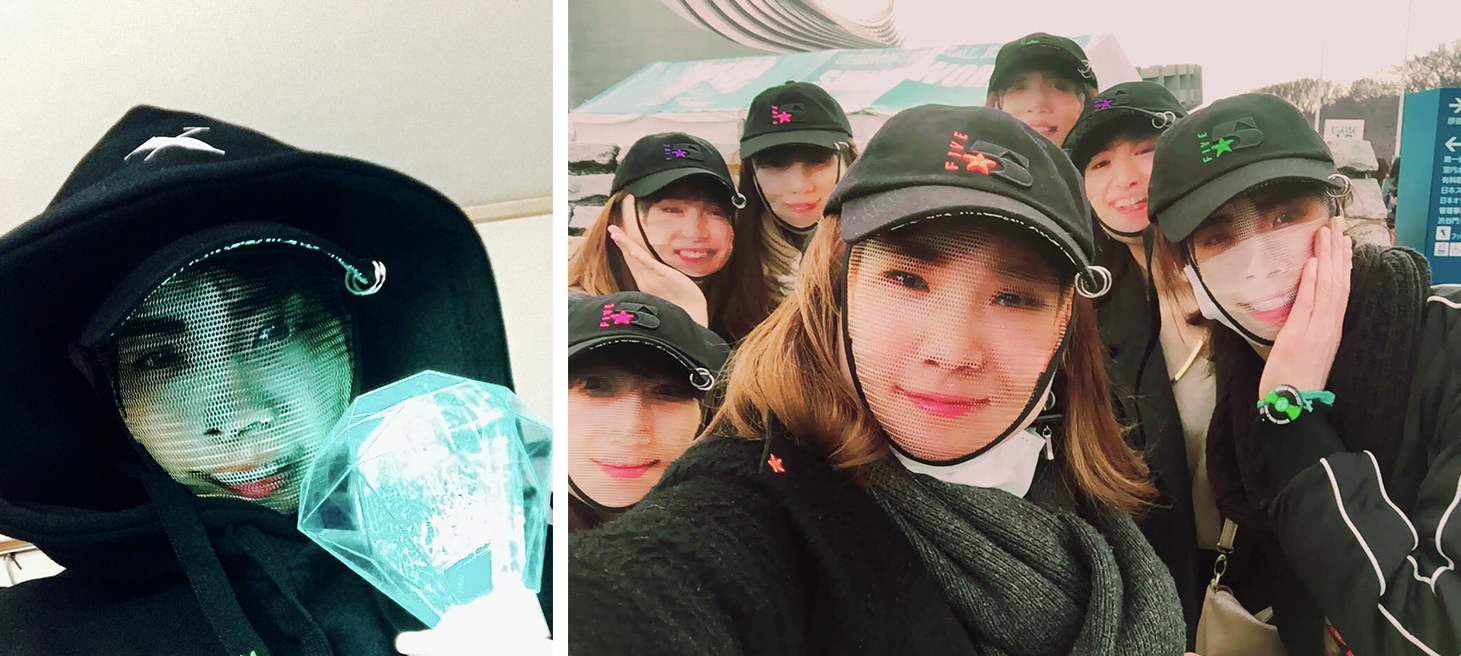 Source: the qoo (더쿠)
If you take a selfie at just the right angle, you can even pretend you are that member.
At concerts, fans would get together and take pictures with the caps on like they're the members of SHINee. It's a great way to show your love for them!
---
Cha Eun-woo Hangers

My love who represents what is in my closet.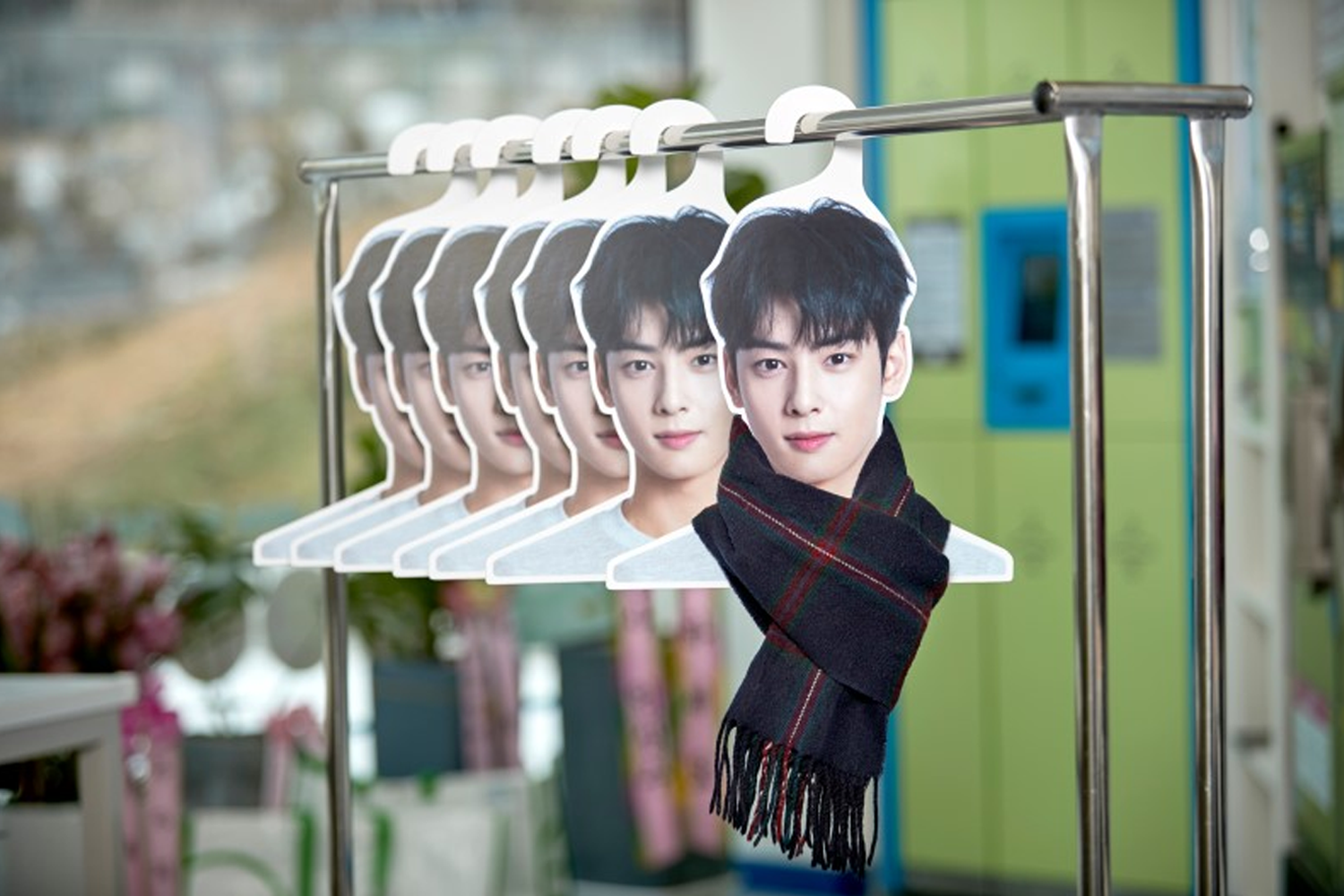 Source: Cleantopia (크린토피아)
You all know Astro member and actor Cha Eun-woo? Well, in 2019 he was a model for Korean laundry company Cleantopia's (크린토피아).
Like what you expect from a laundry company, they released a fresh new product.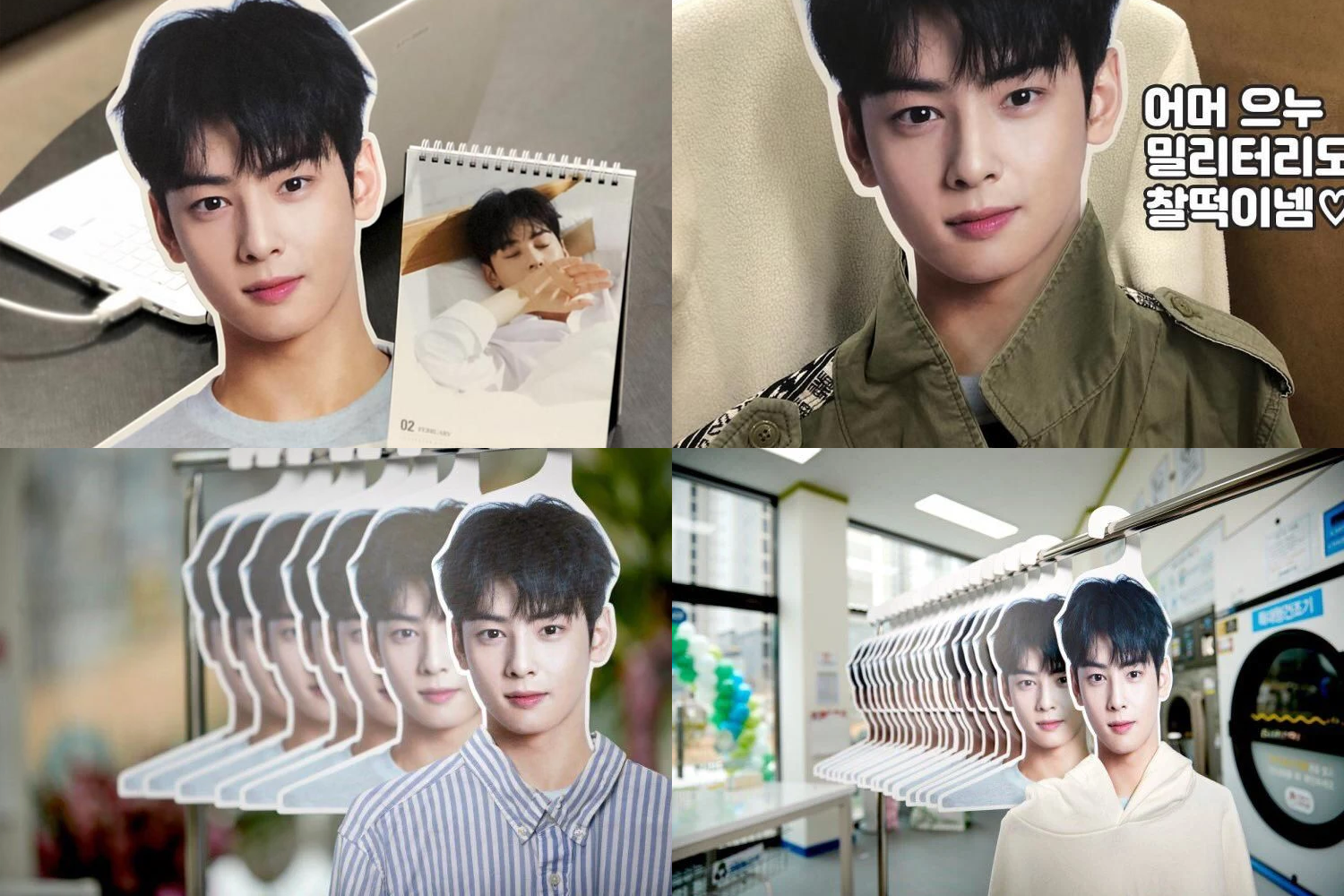 Source: Cleantopia (크린토피아)
You now may be wondering, what is this fresh new product? It is hangers with a picture of Cha Eun-woo.
Whenever you hang something on these hangers, it looks like Cha Eun-woo is wearing that piece of clothing!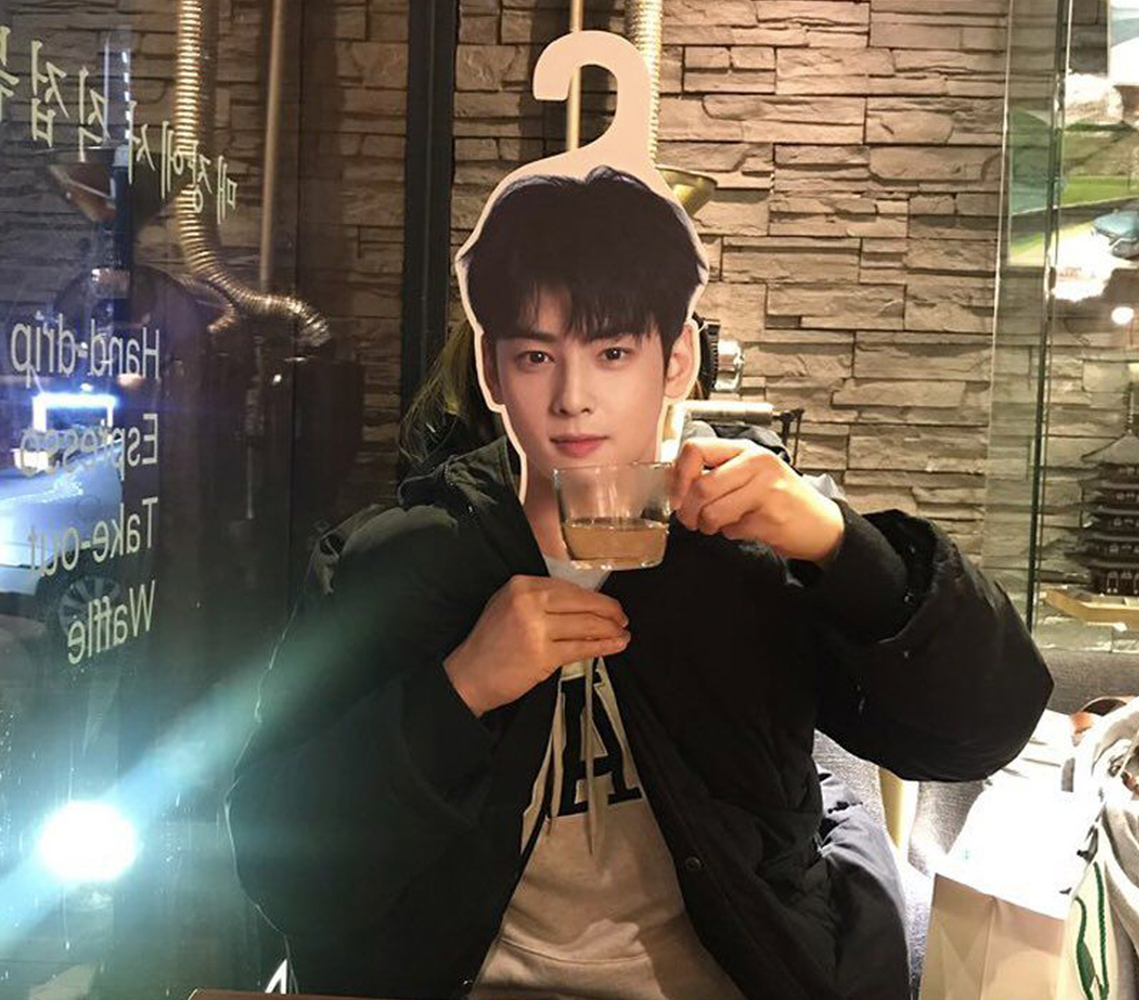 Source: Cleantopia (크린토피아)
You can even style his outfits just the way you like. Doesn't that sound like a ton of fun?
Korean netizens declare that since Cha Eun-woo is so handsome, you can hang the weirdest clothes and it would still look amazing.🤣
---
Blackpink Monopoly

Go on a world tour with Blackpink from your own room!
Source: Rosé's Instagram
The board game that Rosé and Lisa uploaded to their Instagram stories is Blackpink Monopoly!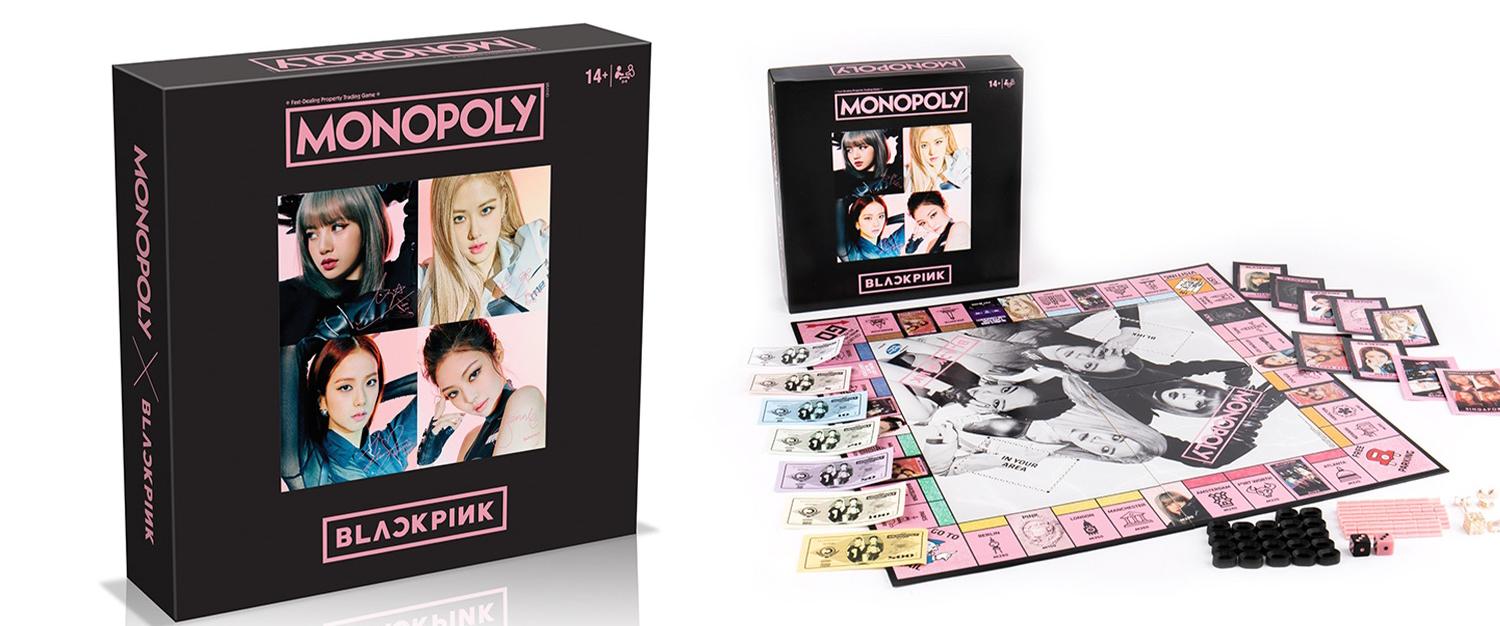 Source: YG select shop
This game was released as official merchandise for their fan meeting, Blackpink Chapter 1.
BLINKs immediately fell in love with all the details of this game.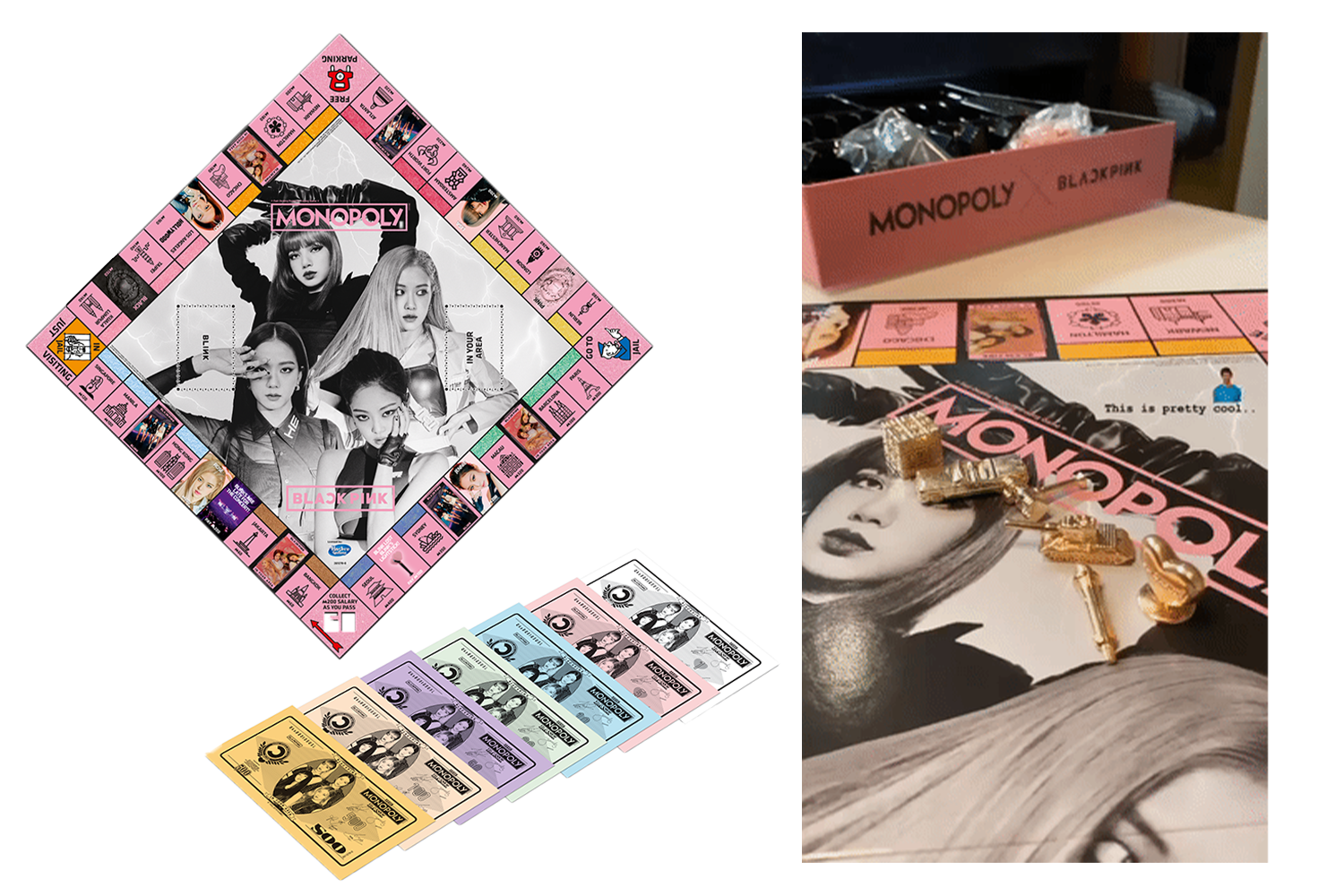 Source: YG select shop
Of course, the game board and money have the member's faces! Also, the mission cards have lyrics of their songs.
Instead of the usual monopoly properties, the Blackpink version has locations where performed on tour. Also, instead of building houses and hotels, you set up stages and performance halls.
The game pieces are even in the shape of their signature light sticks and music video props.
What do you think? Would you want to follow Blackpink on a world tour from the comfort of your own room?
---
Oh My Girl Table Set & Utensil Set

There are idols that make sure their fans have something to eat with?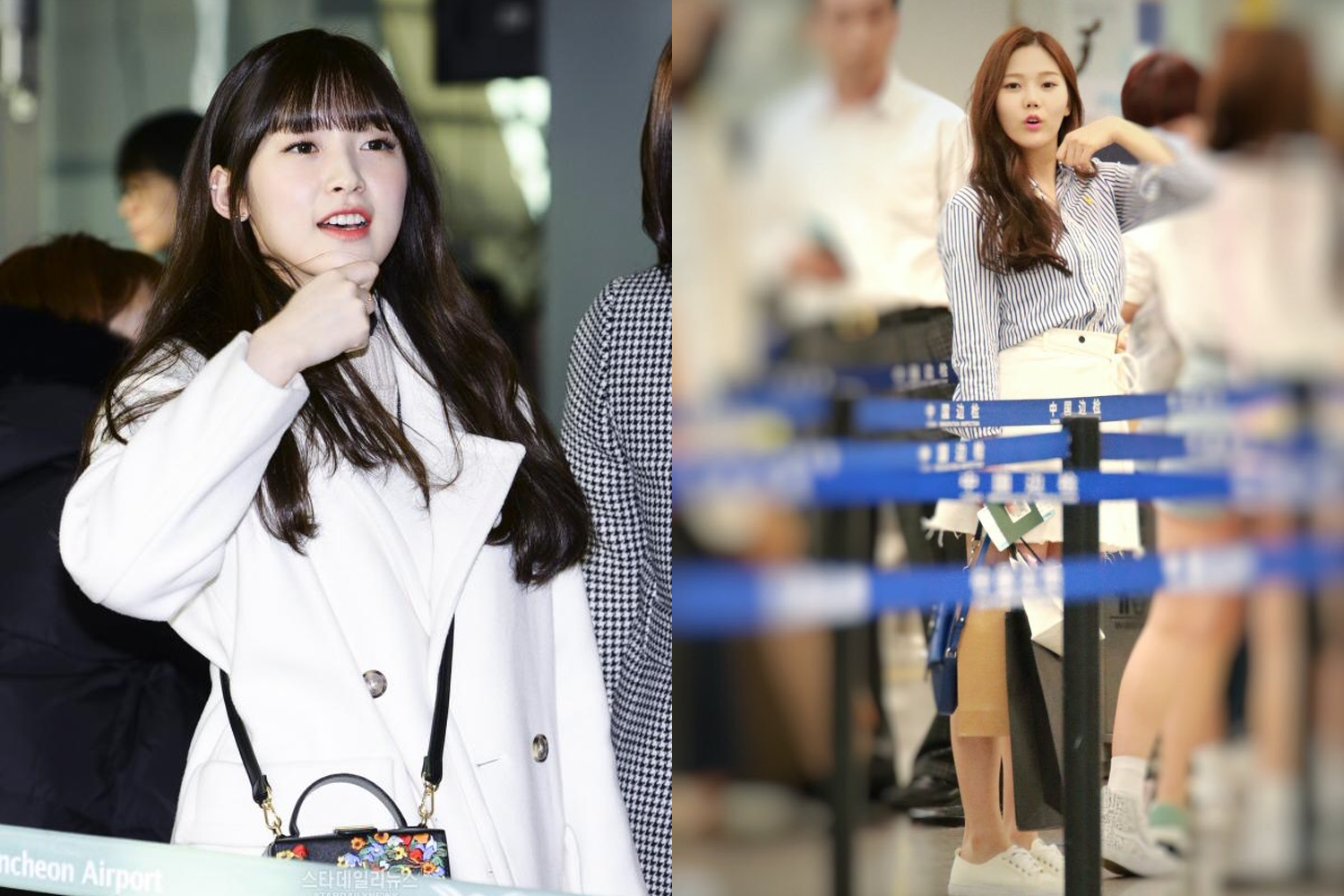 Koreans highly value meals. So much so, that the question "did you eat?" is just as common as saying "hello!"
Even idols during music broadcasts or fan meetings will greet their fans by asking if they have eaten.
Not only do some idols just talk the talk about the importance of meals, but also produce goods that fans can use whenever they eat.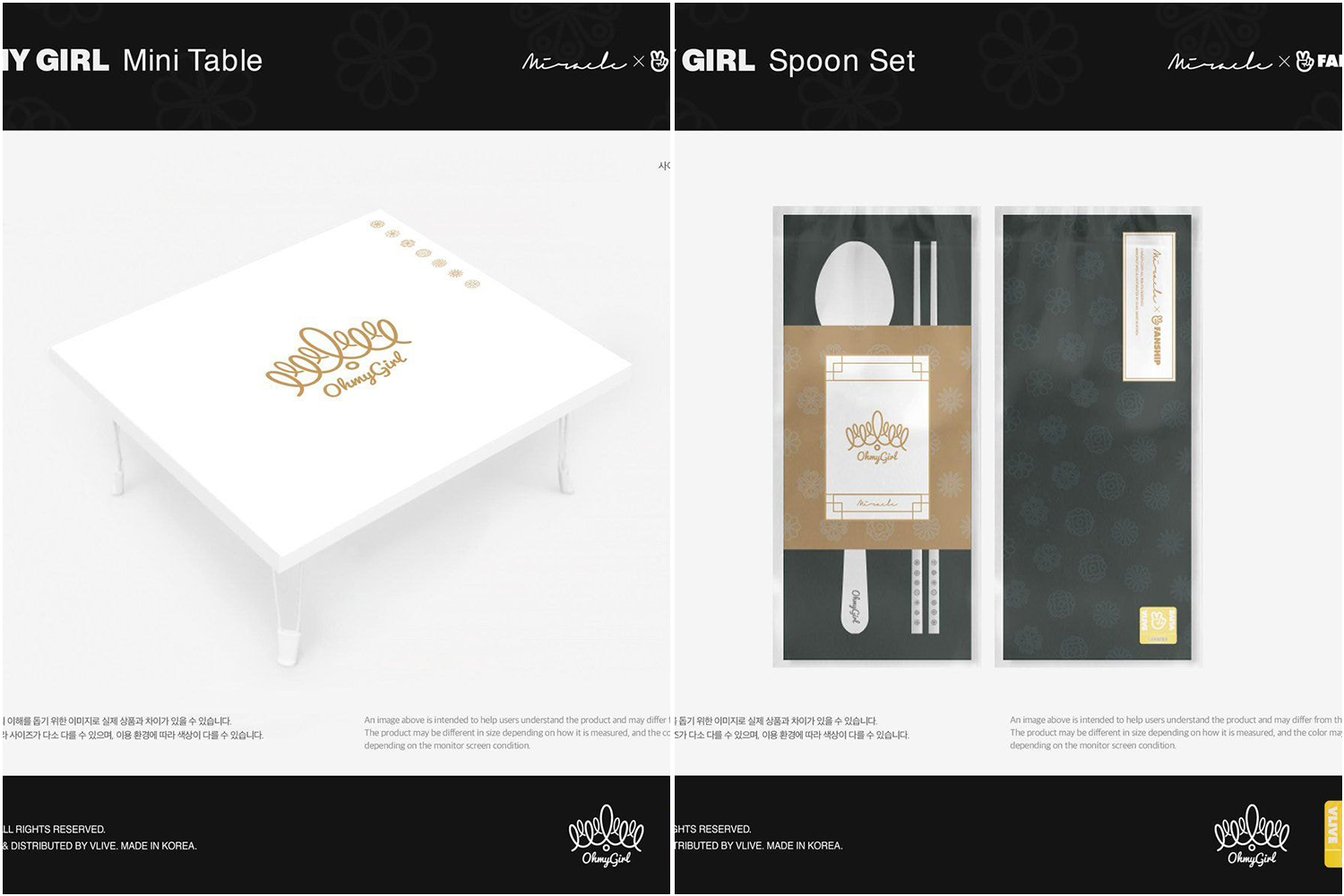 Oh My Girl released a table set and a utensil set that consisted of a spoon and chopsticks. These items were a part of a welcome kit for fans that joined the Miracle 2nd Generation membership plan.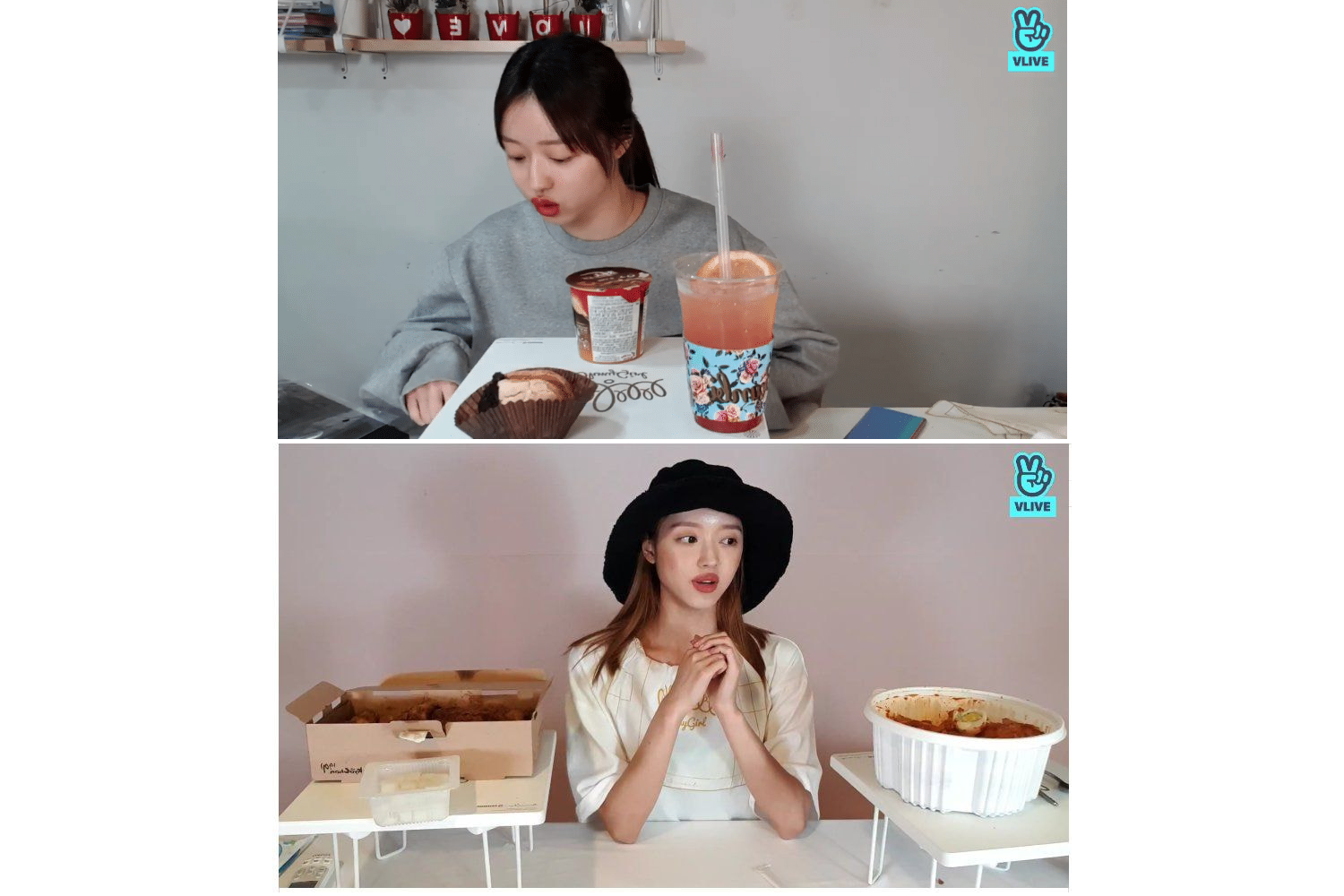 Source: v-live
It is said that they released these goods for fans to feel less lonely if they ever have to eat by themselves.
You can feel the warmth of the love the Oh My Girl members have for their fans.😍
---
TXT University Student ID & Letterman Jacket

If I buy these can I be college friends with TXT members?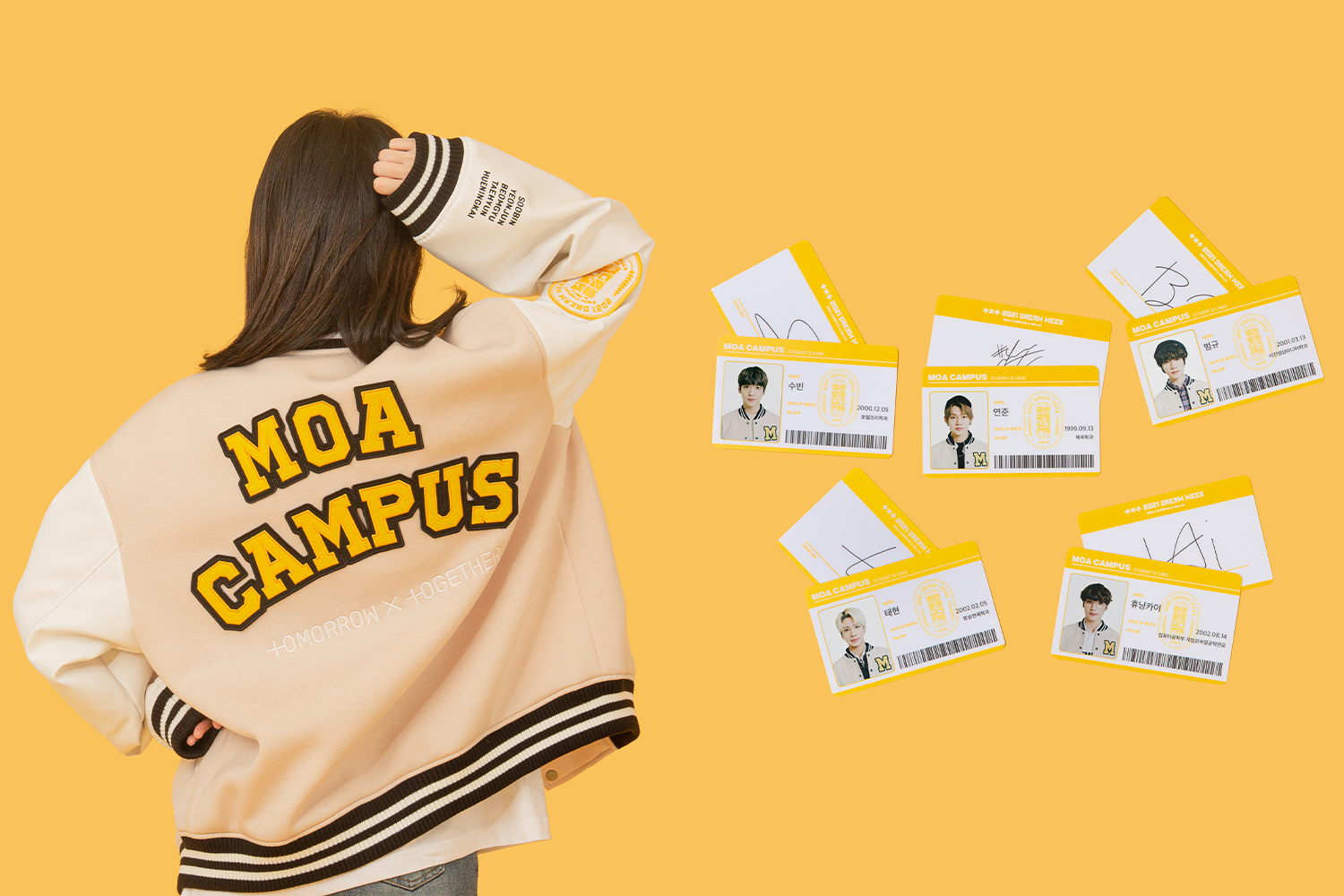 Source: Weverse shop Twitter
In Korea, when students enter university, there is a tradition where they purchase letterman jackets (야구잠바) according to their major.
There is a sense of pride and unity when wearing these specialized jackets.
A K-pop group produced a spin-off letterman jacket inspired by this college tradition.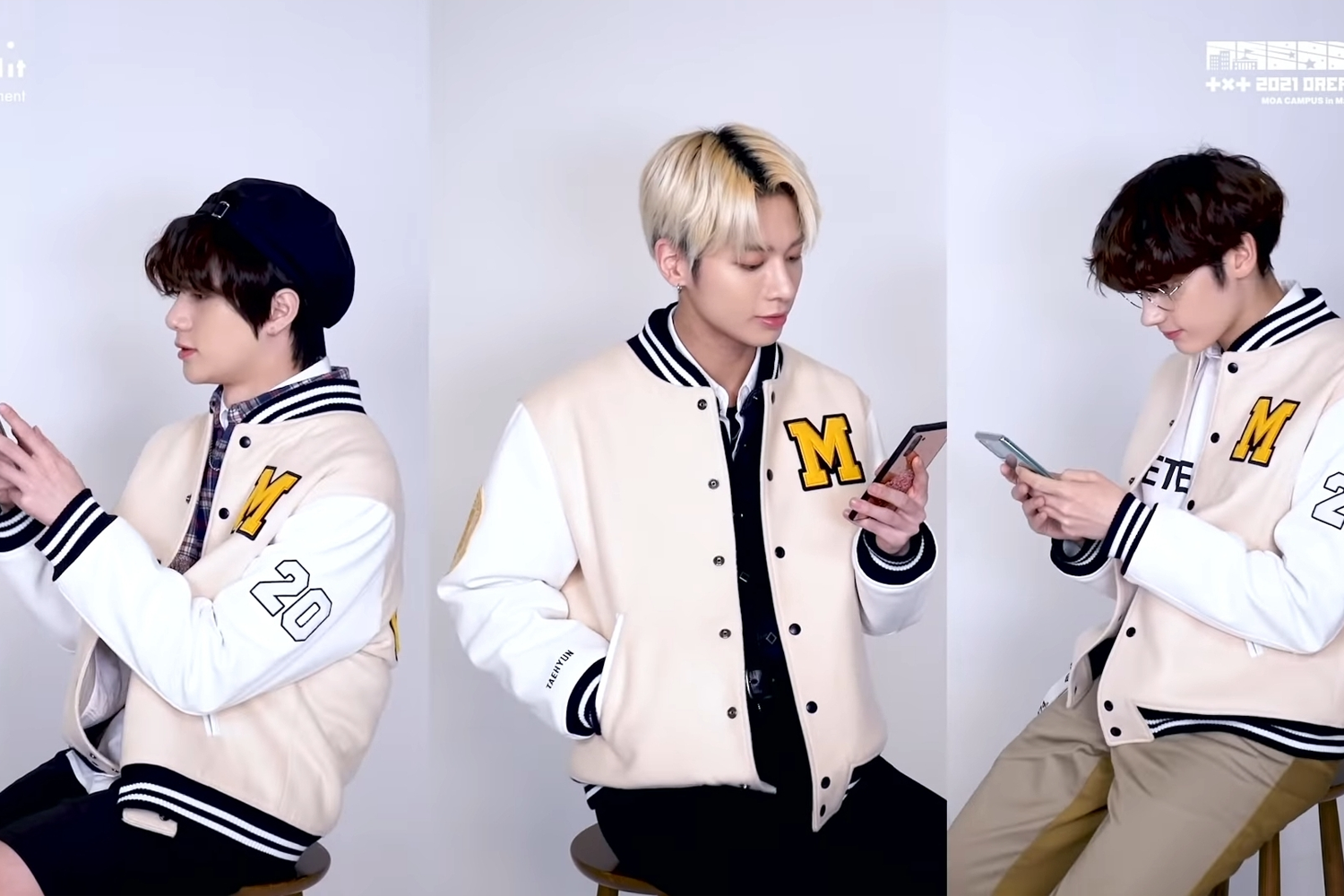 Source: YouTube TOMORROW X TOGETHER OFFICIAL
This past March marked the two-year debut anniversary of BTS's junior group Tomorrow X Together (TXT). To celebrate they held a special fan live with a university concept.
Since their fandom is known as Moments of Alwaysness (MOA), they released these goods for "MOA Campus."
The letterman jacket and student IDs look so authentic it makes you want them that much more!🤩
---
Dog Tags


군번줄

I waited a year and a half, I don't I deserve a commemorative dog tag?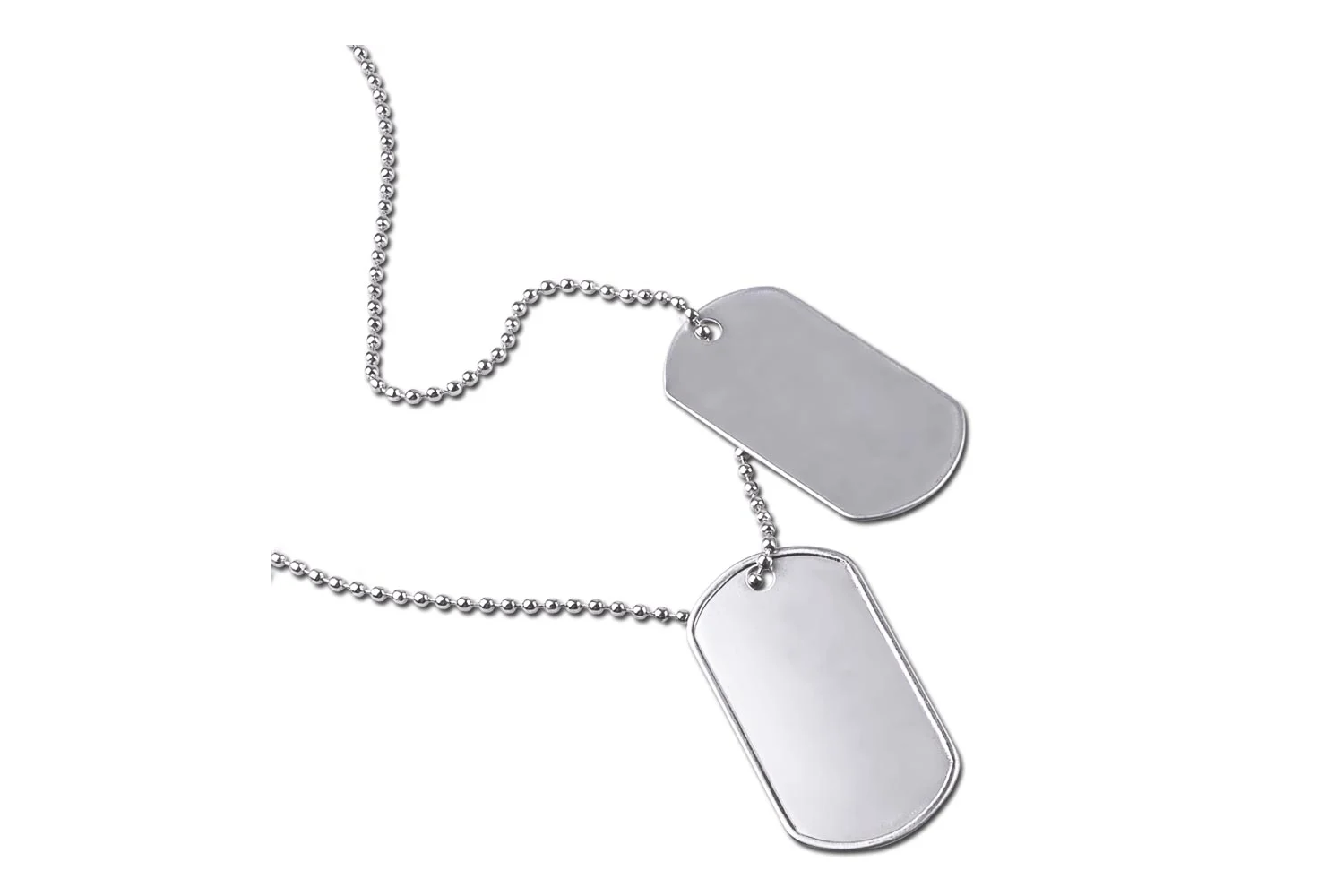 Dog tags are an item known globally, but in Korea, you can get special K-pop dog tags.
Typically dog tags are metal necklaces with identification information worn by military personnel.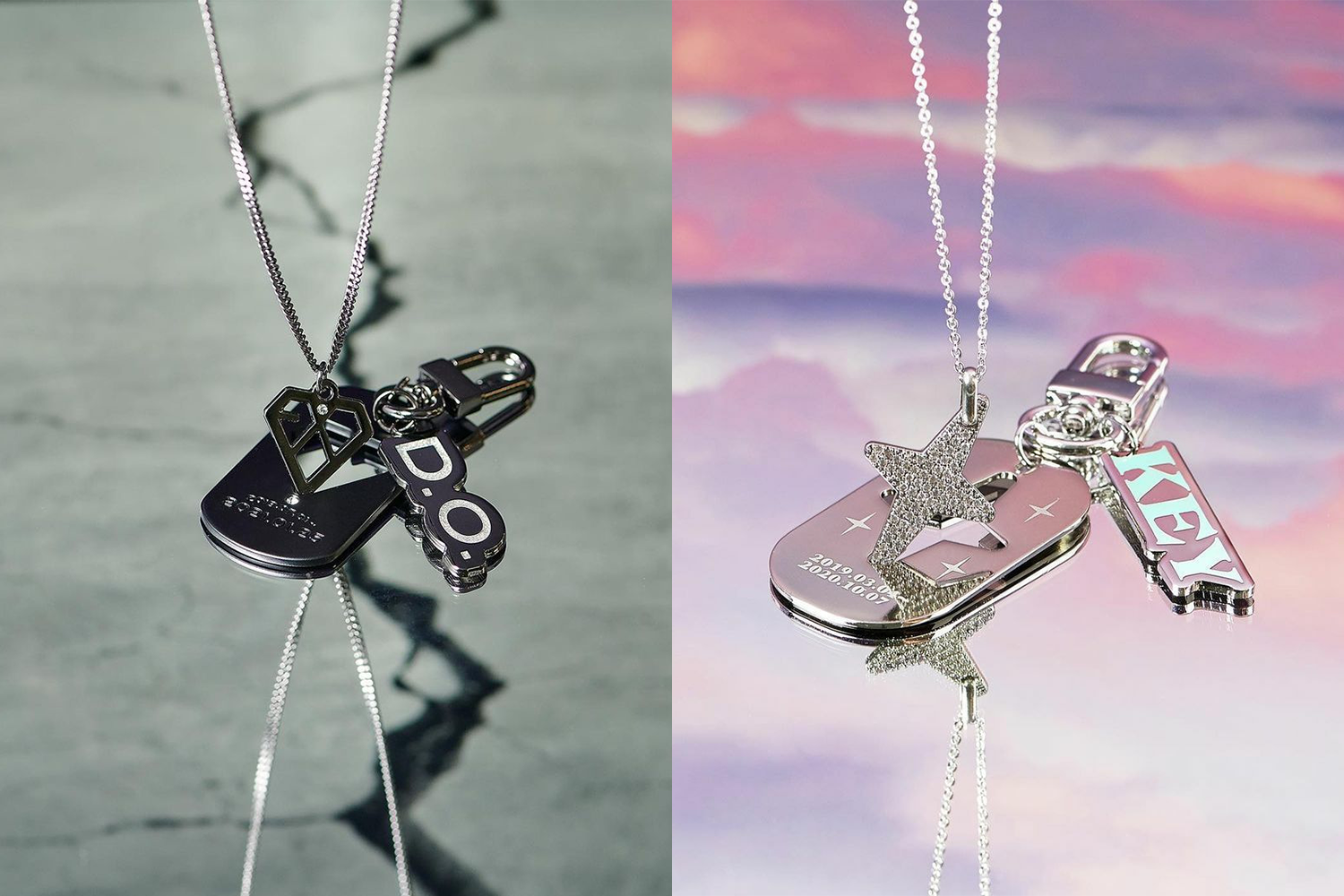 Source: SM store
SM Entertainment released dog tags to commemorate artists that have completed their mandatory military service.
So there are members of Super Junior, SHINee and EXO with their own dog tag!
Many fans wait for at least a year and a half for their favorite idols to be discharged. So, when their oppas are finally discharged, not only can fans anticipate new music, but also they can celebrate by purchasing dog tags.
This is a secret, but I also bought a dog tag when my favorite idol was discharged.🤣
---
EXO Ice Tray

EXO logo in the form of ice or cookies!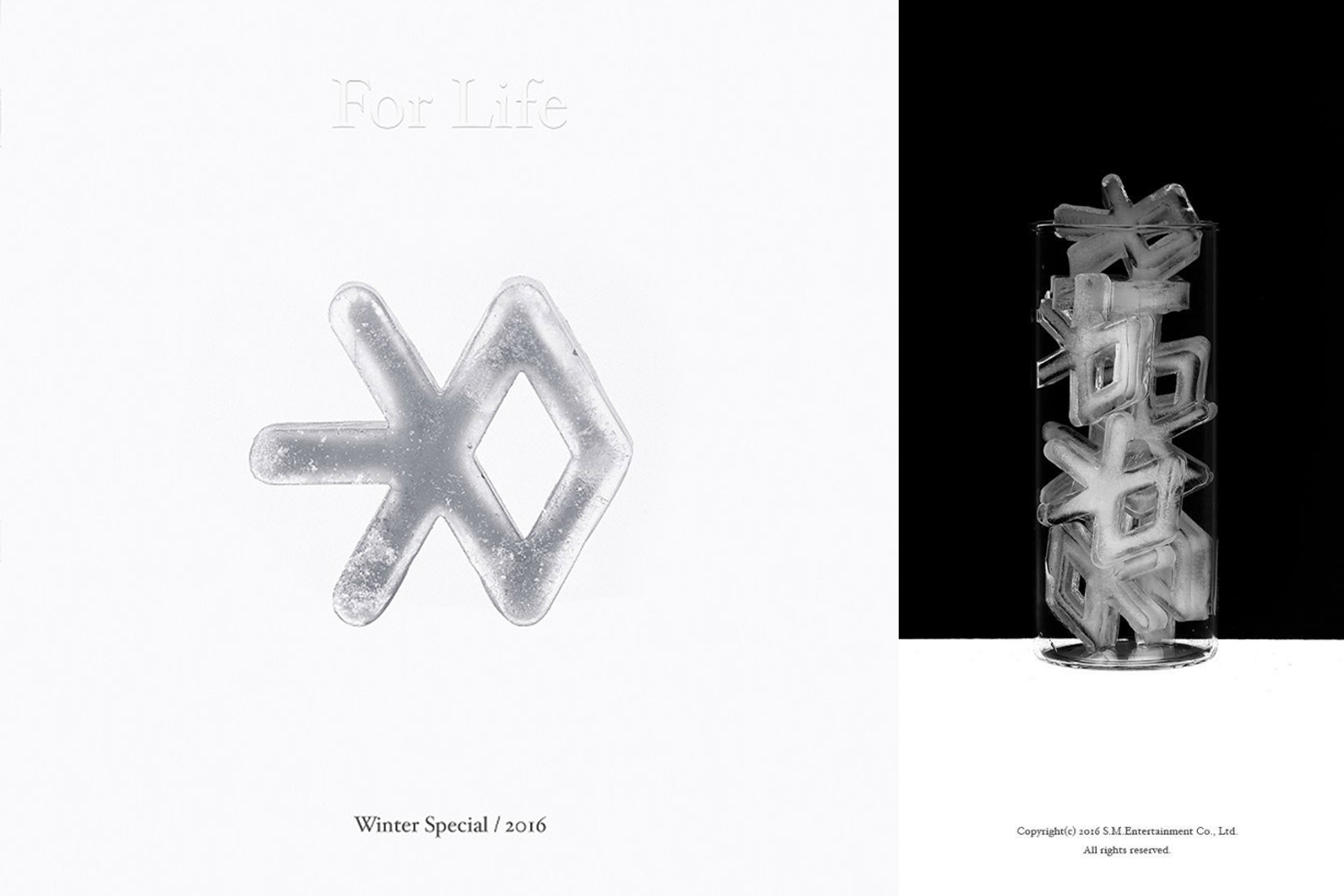 Source: Hottracks (핫트랙스)
Do you remember EXO's winter album, "For Life" released in 2016?
Fitting to the winter album concept, EXO released an ice tray with the shape of the album logo.
So, if you have this ice tray, you can easily make ice in the shape of the "For Life" logo at home!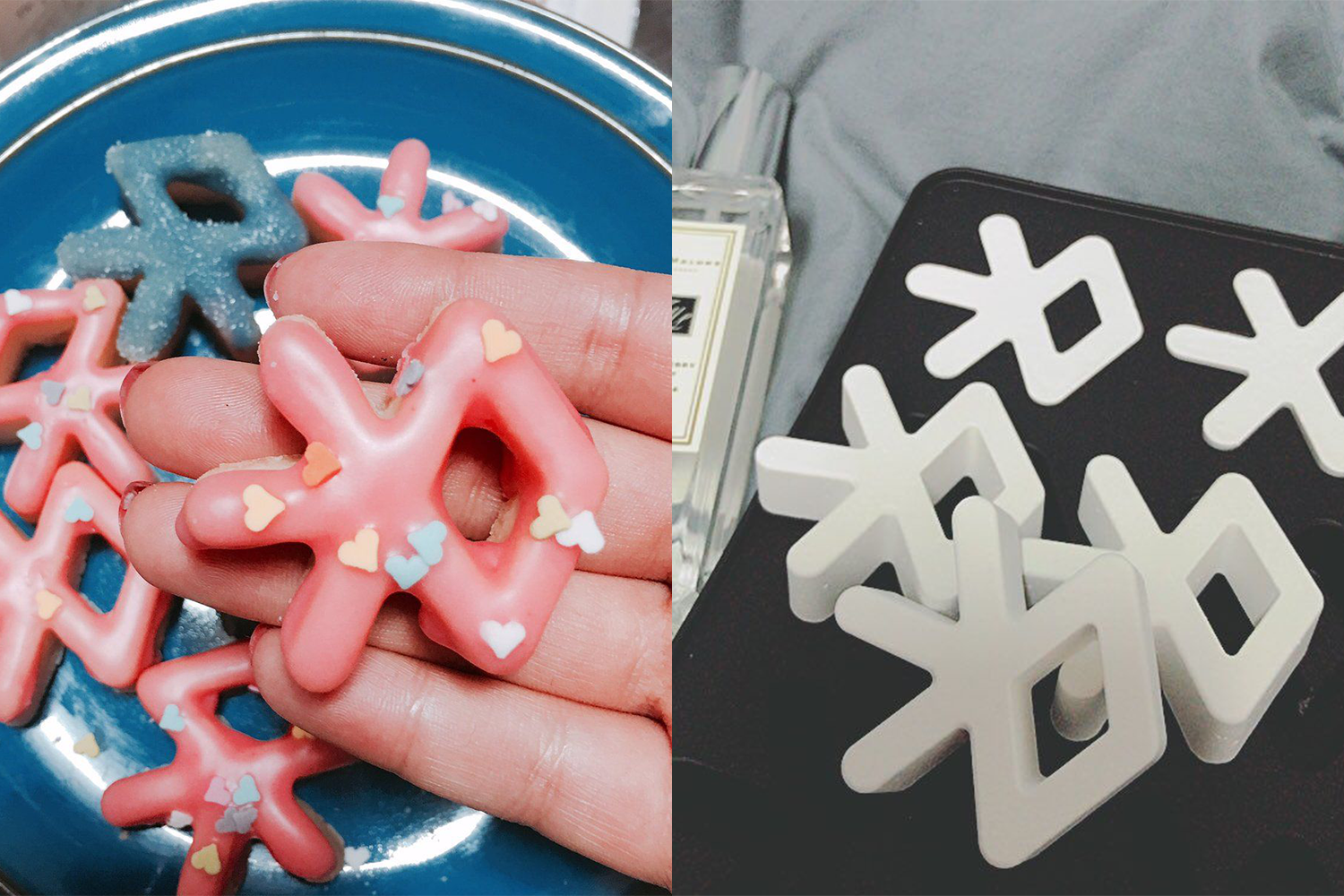 Source: the qoo (더쿠)
What is great about this tray is that it can withstand temperatures from -40°C to 250°C. So you can use it for various purposes!
EXO-Ls have used this tray to make ice, chocolate, cookies, and candles.
---
Song Min-ho Cup & Straw

Colorful cups and straws made by Song Min-ho.
WINNER's Song Min-ho is also famous for his painting abilities.
He even created cups and straws that he designed himself.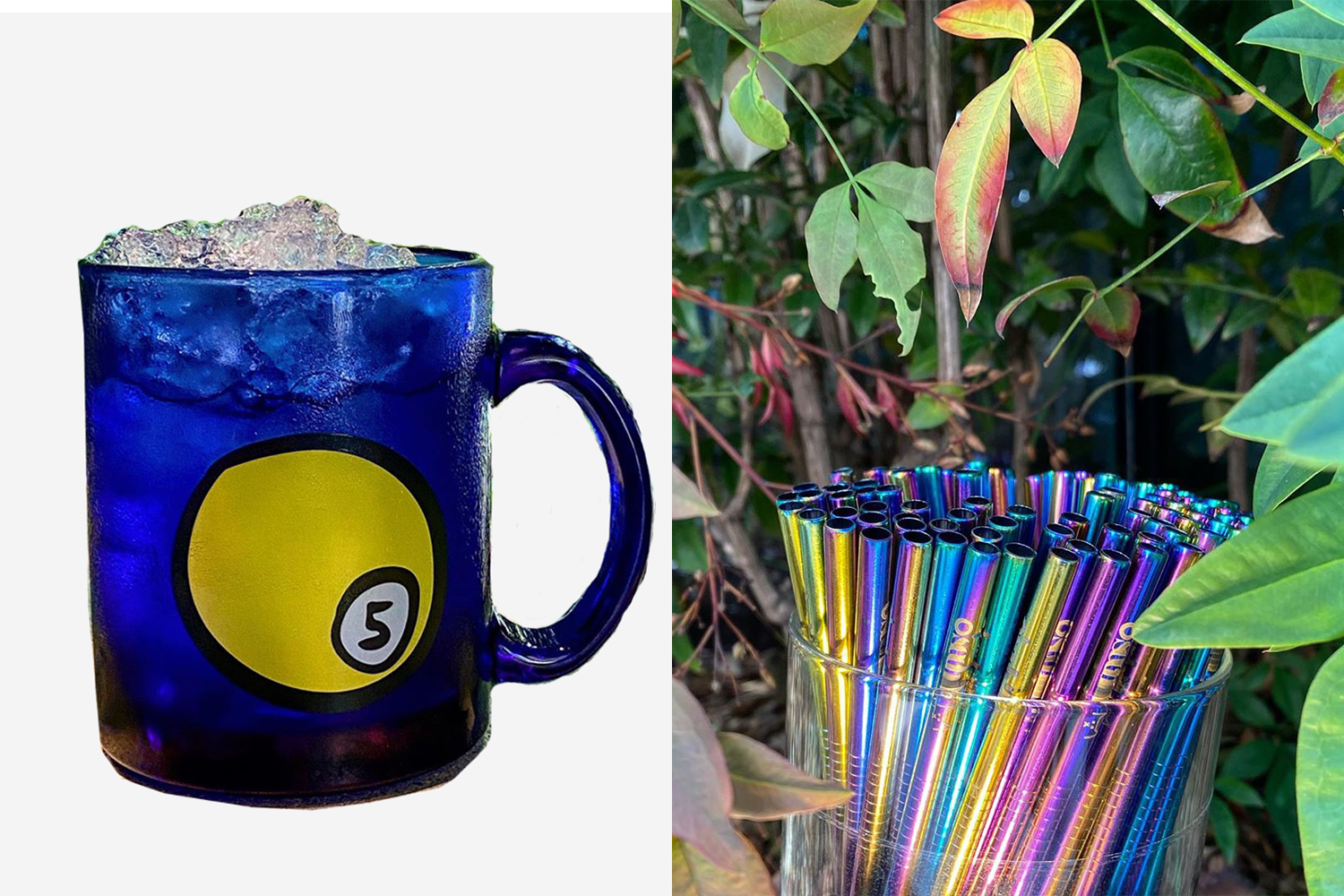 When Min-ho opened his cafe, Osechill, he began selling his homemade cups and straws.
The designs of these products are so unique and pretty, they are unlike any other cup or straw.
It is really special to use a cup designed by this beloved rapper.
---
BTS Jenga

Play a game of Jenga with BTS!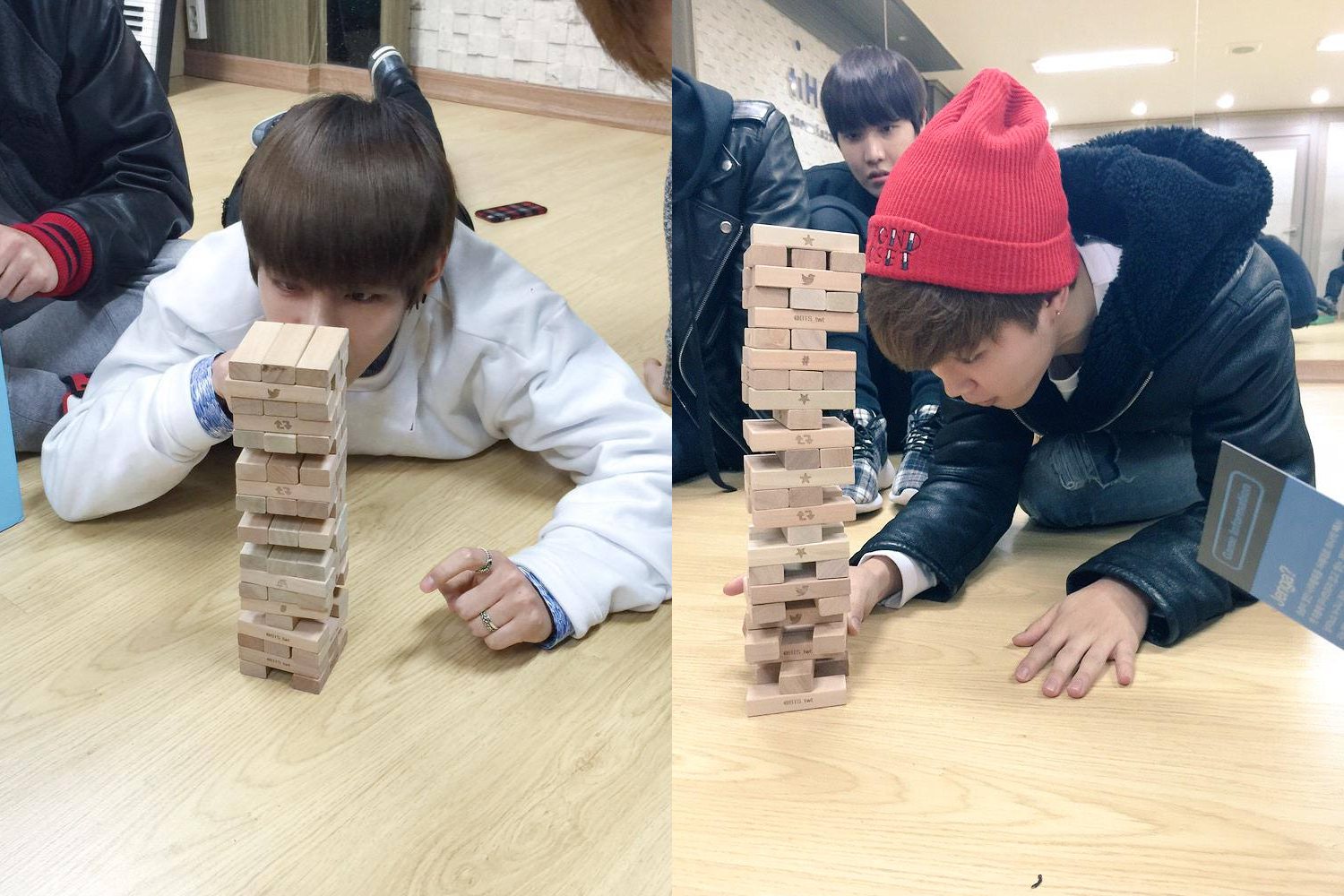 Of the older BTS Bangtan Bomb videos, one of the best was the BTS Jenga Championship video.
If you are a devoted ARMY member, you may remember this video. This video is from six years ago, and you can watch the young members of BTS enjoying Jenga.
Watching this video makes me want to play Jenga as well.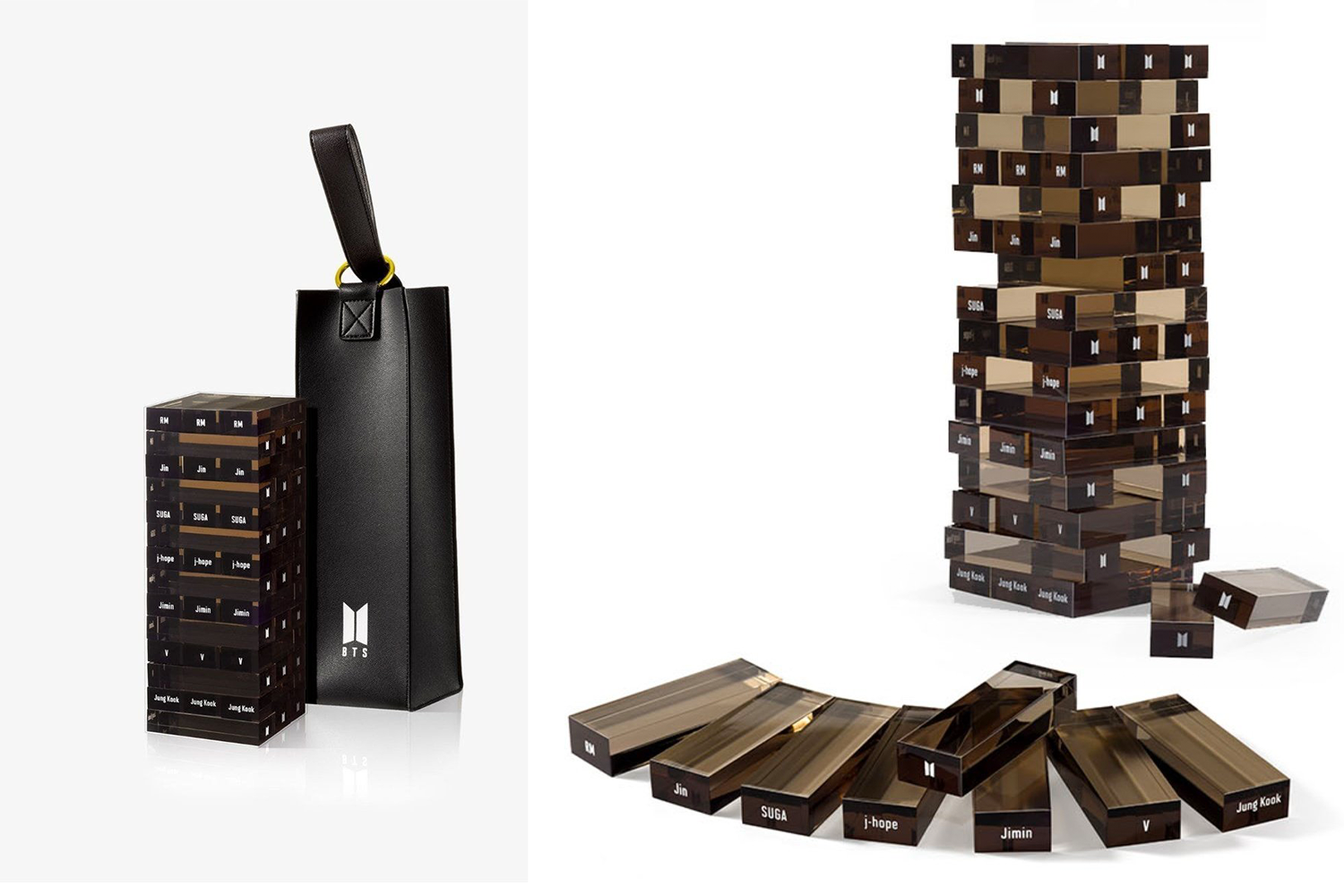 Source: kpopomo
Five years after this video, BTS released their own acrylic Jenga set!
This set looks extremely fancy with the leather case and the names and logo written on side of the pieces.
We think it would be very fun for ARMY to play Jenga with this set.
---
BTS Cubic Painting

Re-create the faces of BTS members whenever you miss them!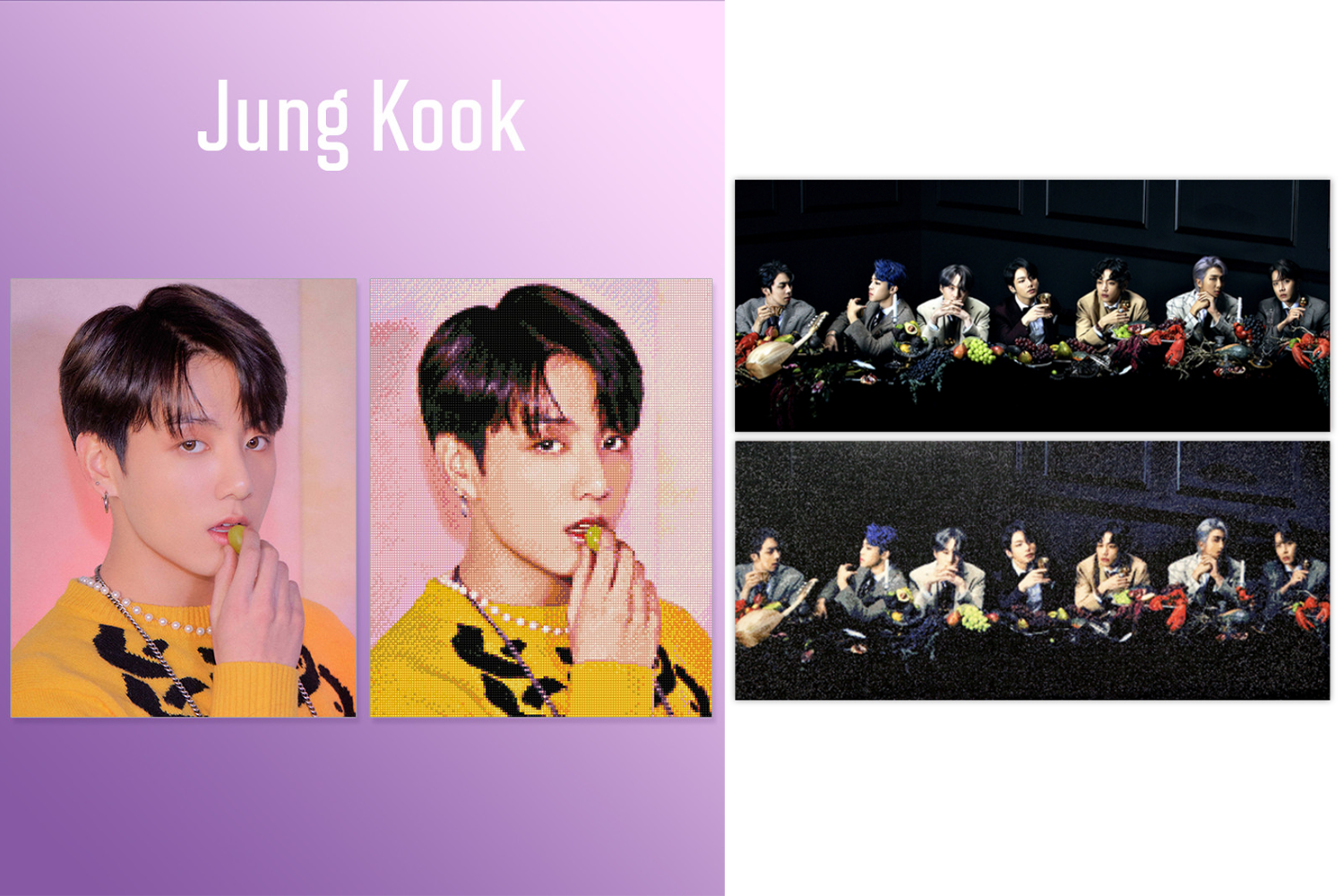 Source: iLovePainting (아이러브페인팅)
It seems like just another picture of BTS, but there is something different, right?
Well, with this cubic painting set, you can create a whole picture by fixating little gems to a canvas.
Cubic paintings are a great at-home activity because they require a lot of concentration, and make the time pass quickly!
Because of COVID-19, these paintings have gotten super popular in Korea since many people are spending more time at home.
There is a huge sense of accomplishment after completing this picture! When complete, it is very shiny and bright.
I have an ARMY friend that finished one of these cubic paintings. She hung it on her wall and it was very pretty.
If you all want a unique image of BTS, why not try this cubic painting?
---
In this blog, we shared some unique K-pop idol merch!
You may been surprised to see these products if you thought idols only released basic items like light sticks and photo books.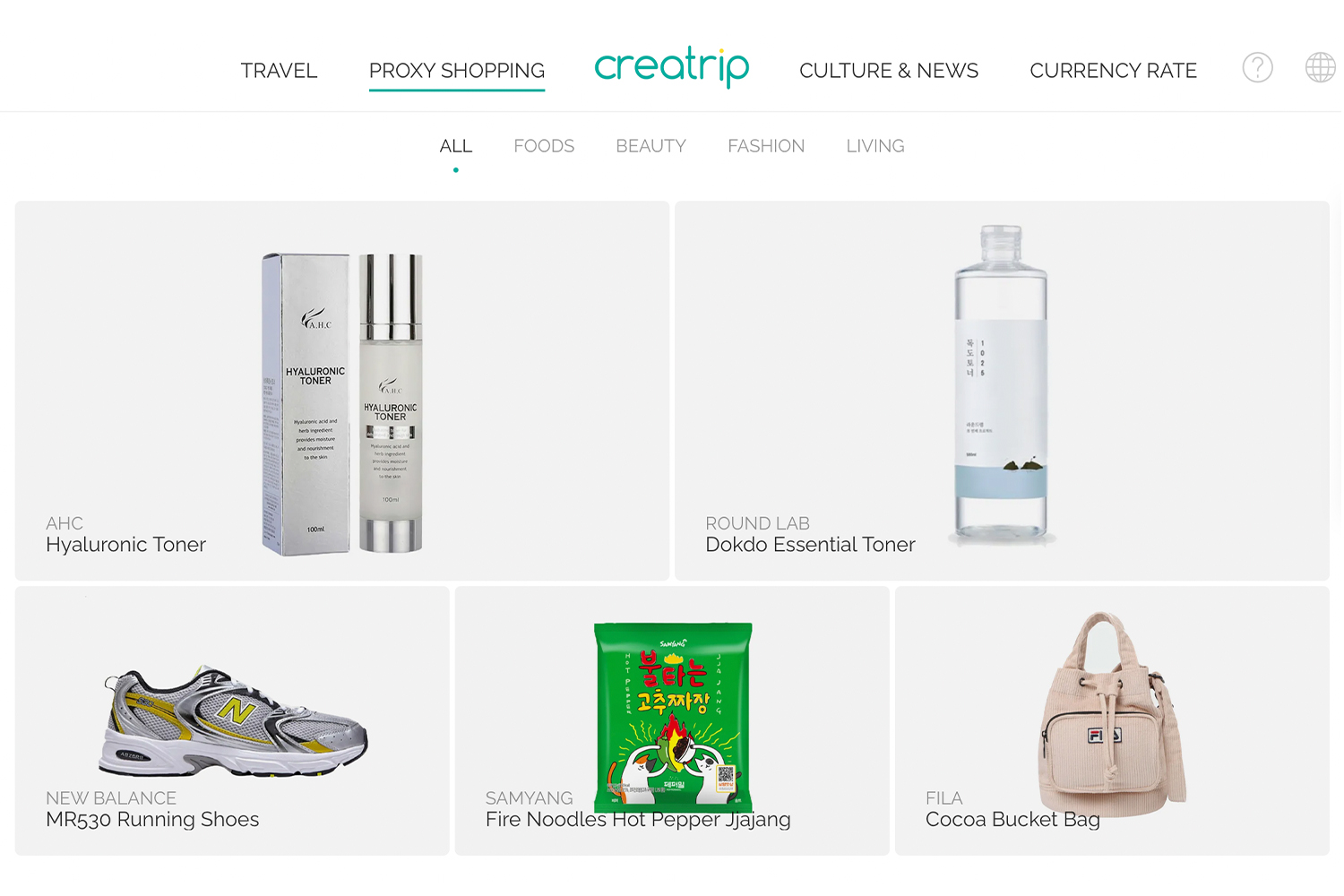 You can even find some of these introduced items on our Creatrip online shop!
Why not look for unique goods from your favorite idol today?
But don't fall down a rabbit hole and make sure to be kind to your bank account.🤣
Please let us know if you have any comments below!
---