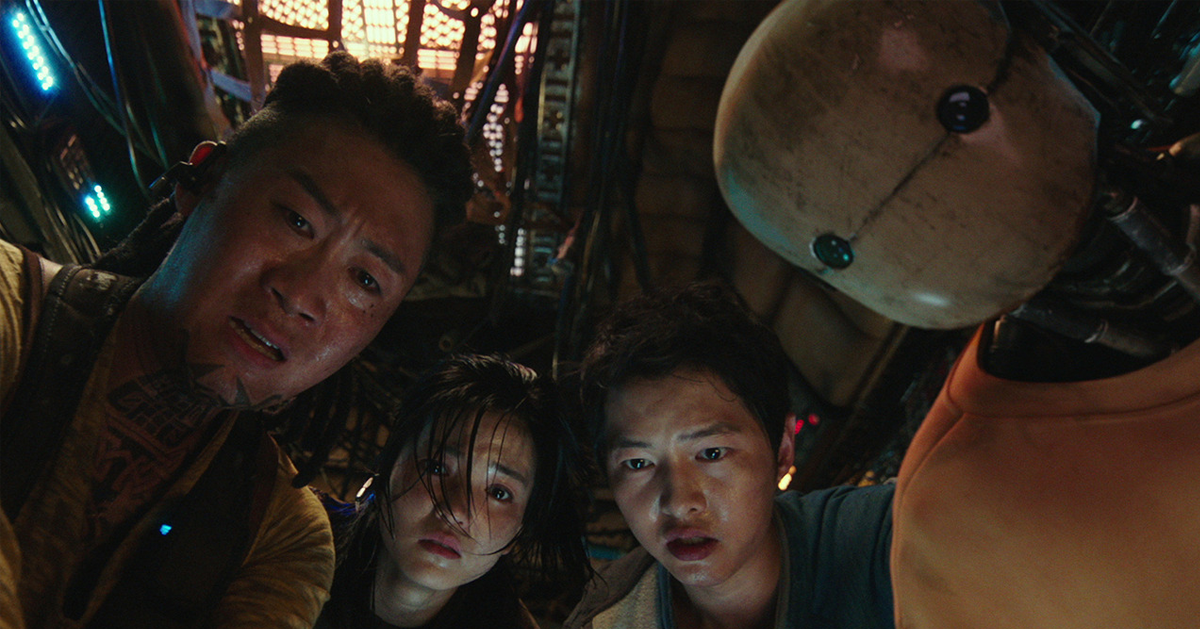 The movie starring Song Joong-ki and Kim Tae-ri was originally set to release last year, but facing the severe pandemic, it was postponed repeatedly.
Deciding to skip opening in theatres, the movie is now available on Netflix!
*Content availability may differ by country.
A first-ever cosmic sci-fi masterpiece to be produced in the country, Space Sweepers spent over 24 billion won (approx. 25M USD) to create an unprecedented effect of the universe in the Korean film industry.
Before watching the movie, let's take a look at how they're promoting the movie, the plot, the original webtoon and more.
---
THE PUBLICITY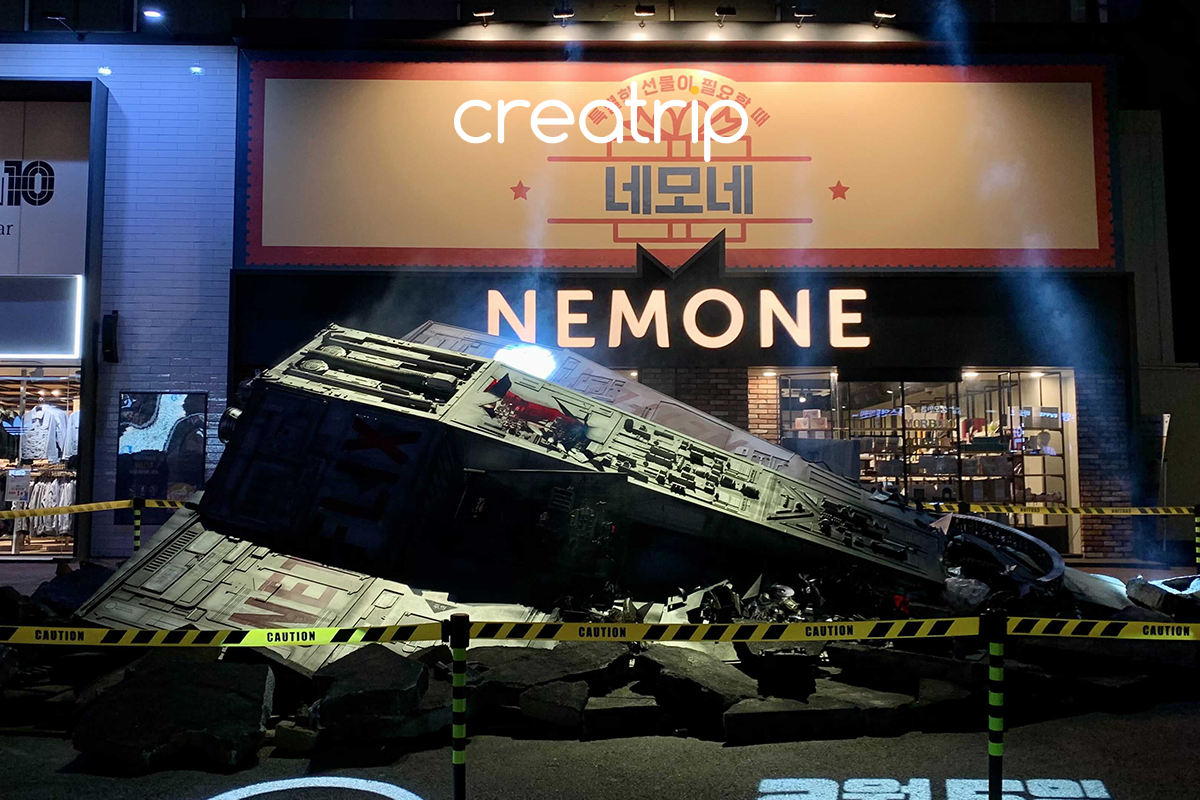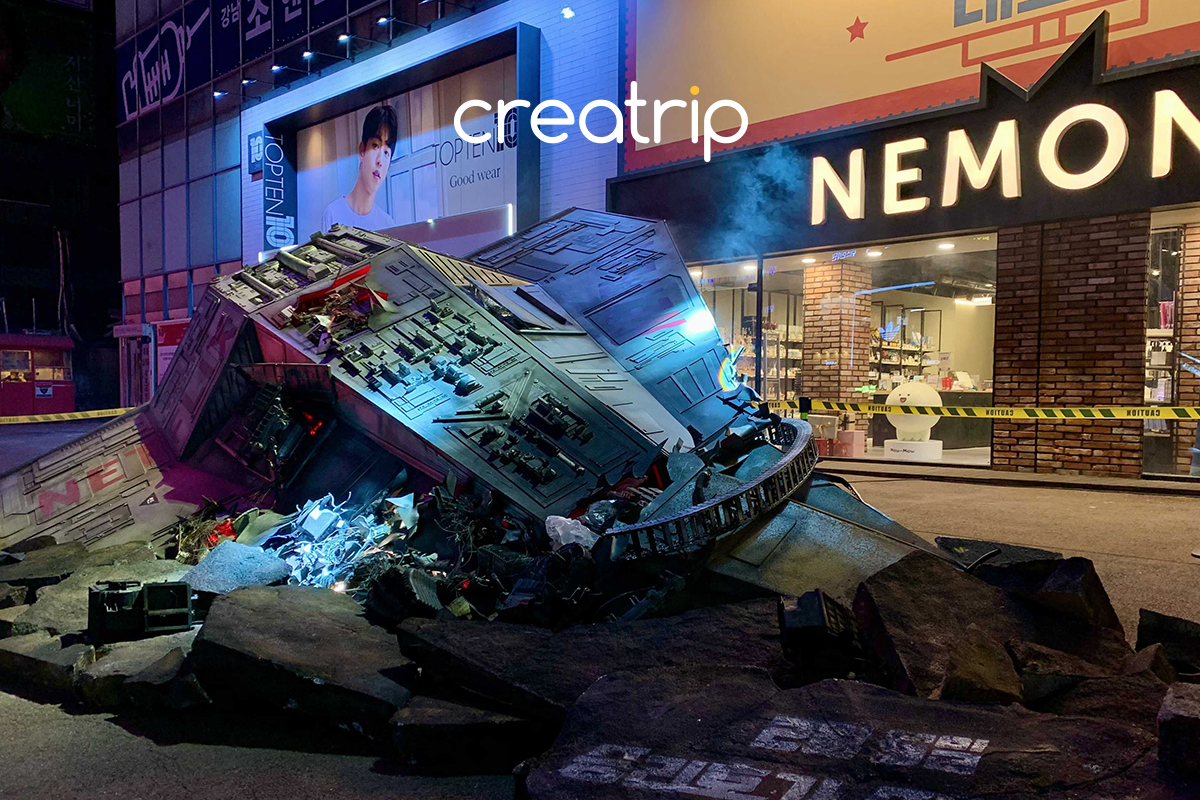 If you head to Gangnam Station now, you'll see a spacecraft crashed in the middle of the road!
To promote Space Sweepers, they recreated the look of the crashed spaceship with blockade pulling a rather suspenseful effect in one of Seoul's most bustling areas.
---
THE PLOT
In 2092, towards the end of the 21st century, three members of a space garbage scavanger named Victory find themselves in a dangerous deal after discovering Dorothy, a humanoid robot that is a weapon of destruction and wanted by the space police.
---
THE CHARACTERS

Song Joong-ki
(태호)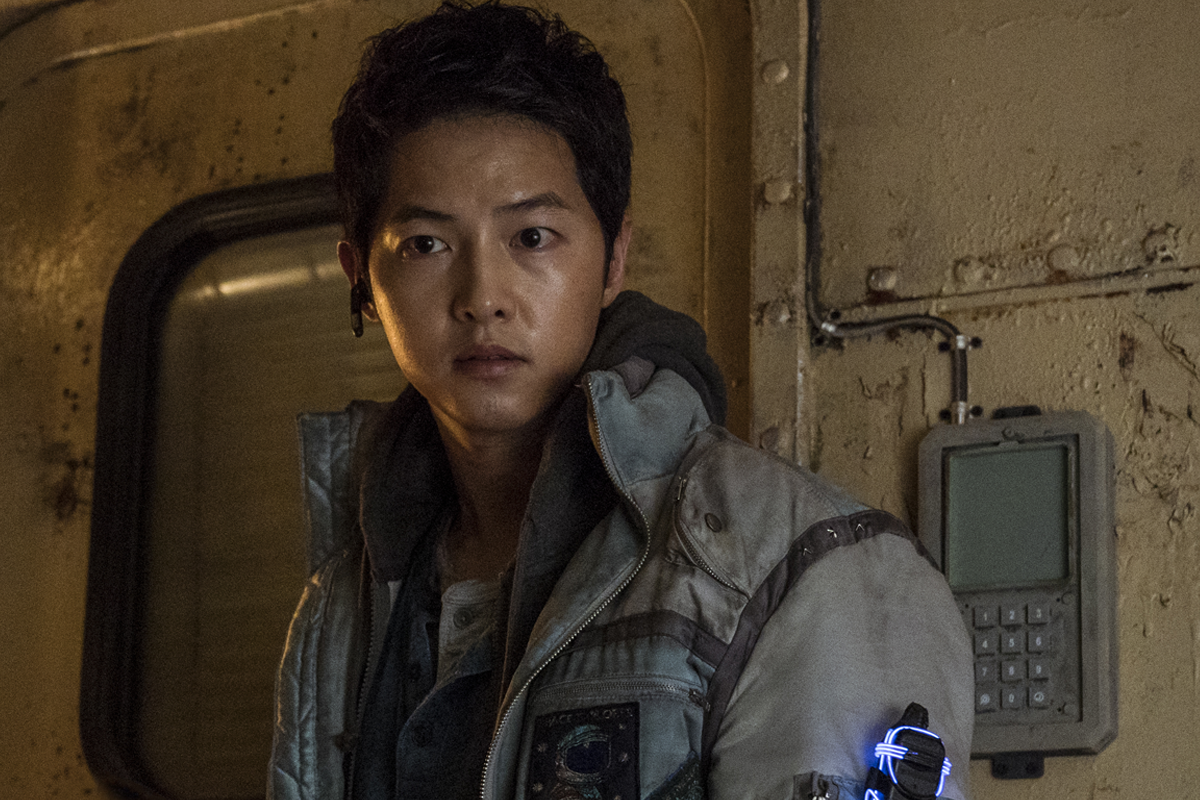 Originally a genius pilot of the human immigration plan, he finds himself as the pilot of Victory after a big accident and he can only live on a barren earth.
His motive behind joining Victory is money and his own goals. He drives the spaceship around the universe to find valuable rubbish that could be sold.

Kim Tae-ri
(Captain Jang)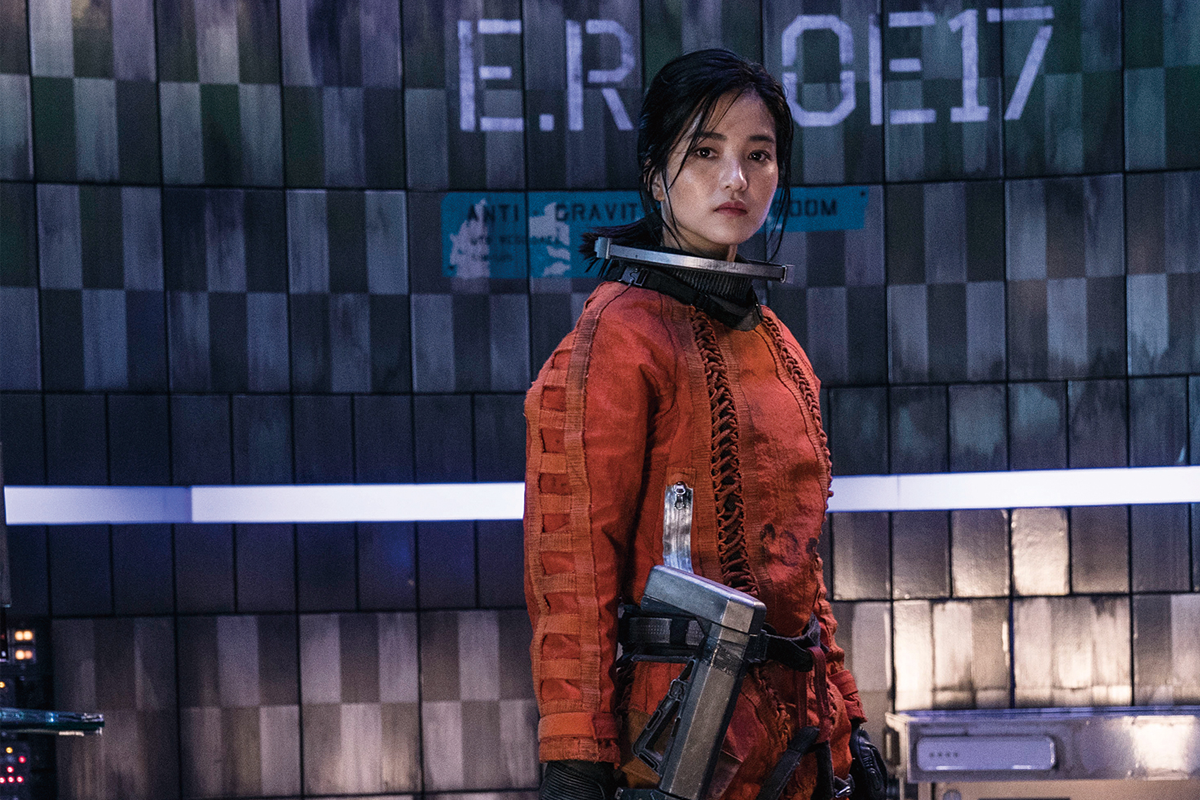 Often referred to as "the Witch" with a hot and cold personality, she was once the captain of an infamous pirate crew and now is the captain of Victory.

Yoo Hae-jin
(Robot)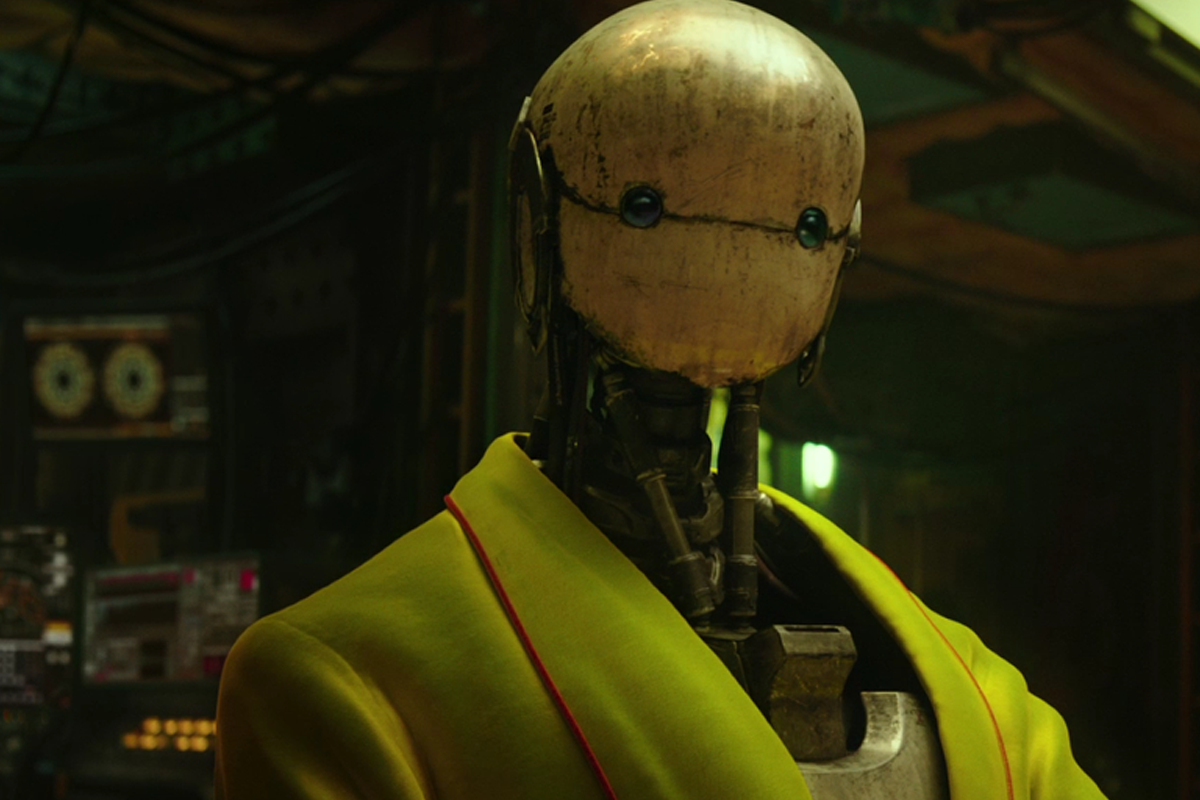 Although this military robot is a human, it has an inseparable understanding of other members and their emotions.

Jin Seon-kyu
(Tiger Park)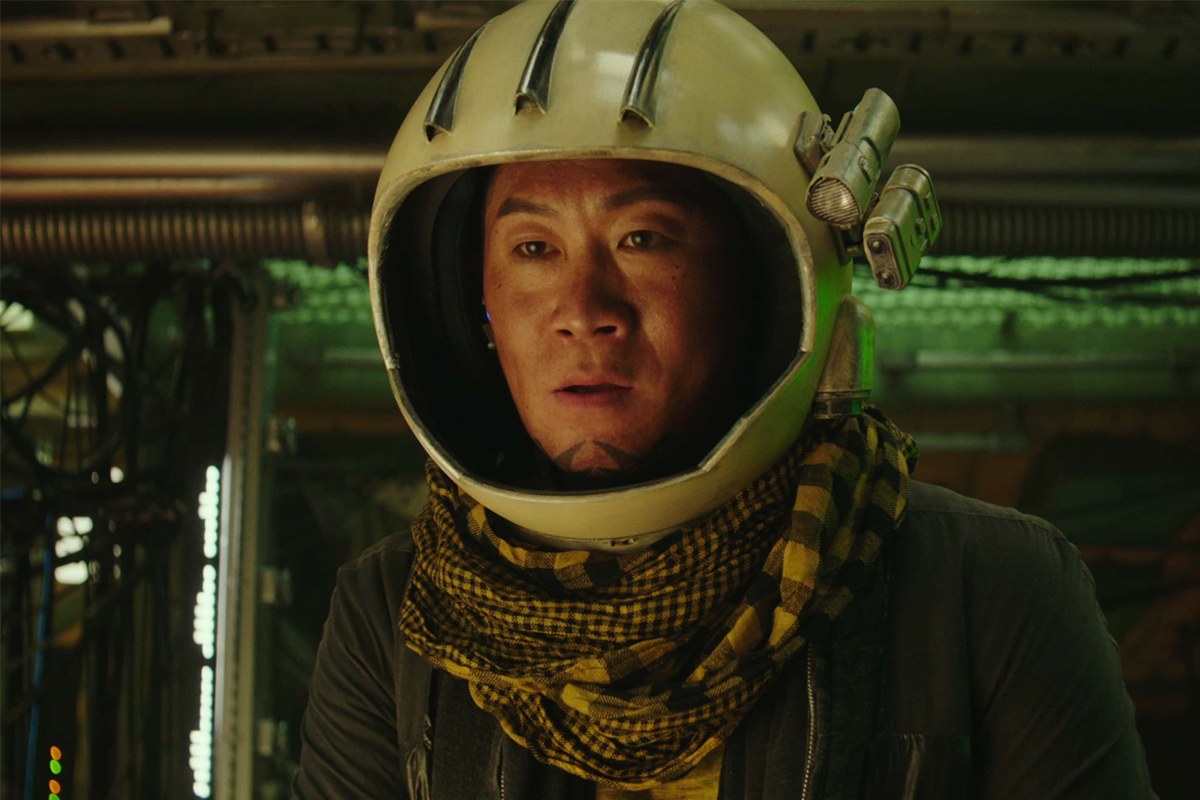 The engineer of Victory was once a gang leader and has a terrifying appearance with loads of tattoos and an ax in one hand, but his heart is warm.
---
TRIVIA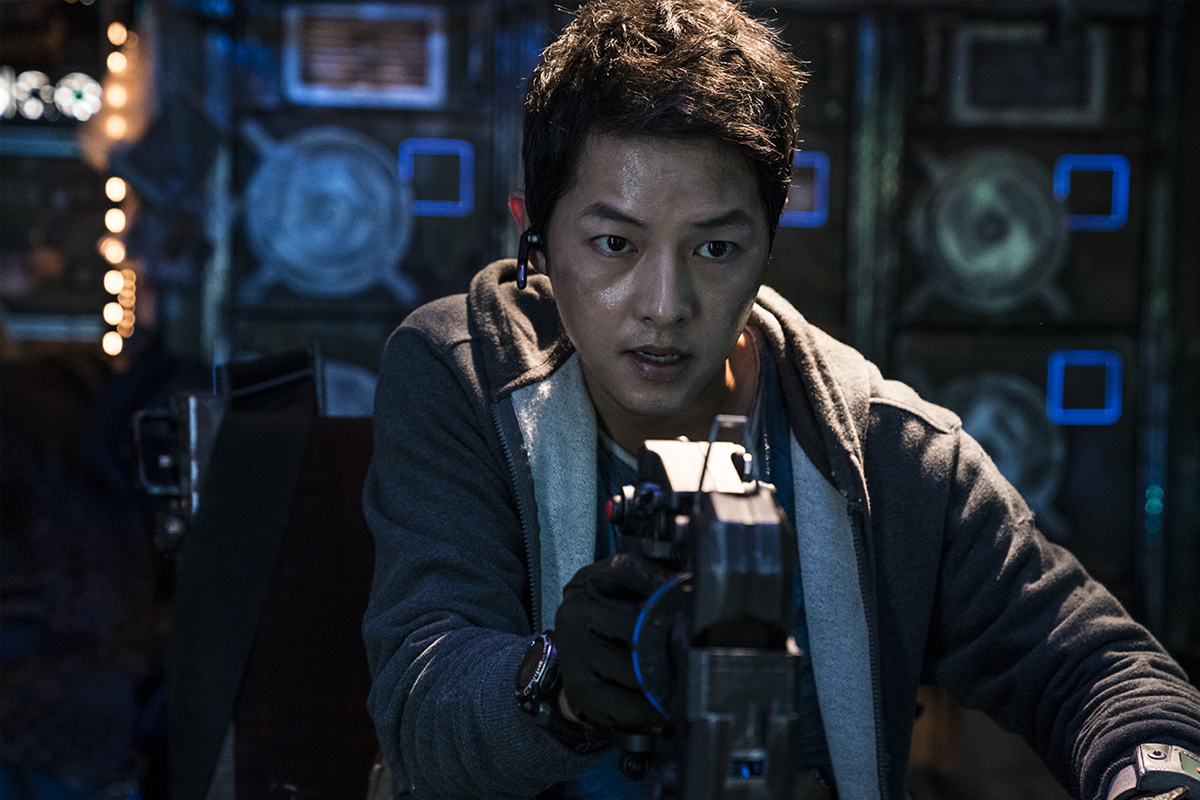 The very first thing worth talking about is the return of oppa Song Joong-ki! Since his divorce in 2019, he has been actively working in the industry and he is finally back with Space Sweepers.
In addition, we can expect to see more of him on a new drama Vincenzo co-starred by Ok Taec-yeon and Jeon Yeo-been and premiering on February 20!
It's also exciting for Yoo Hae-jin fans as they can experience his voice and motion acting in this movie. Although his appearance is in the form of a robot, we have no doubt about his acting abilities in these other forms.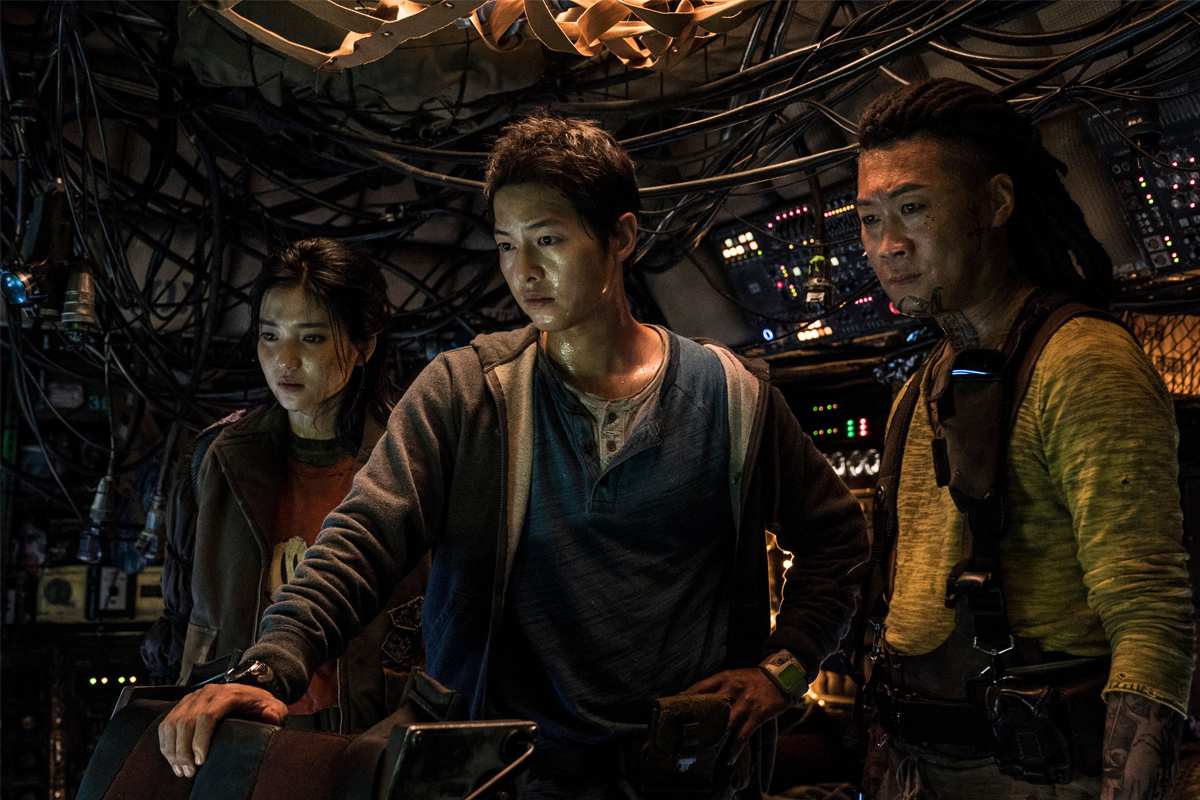 Many firsts from Space Sweepers are also worth celebrating. Not only is it the first-ever cosmic sci-fi movie to be produced in Korea, it also features the very first female captain in Korean movie history!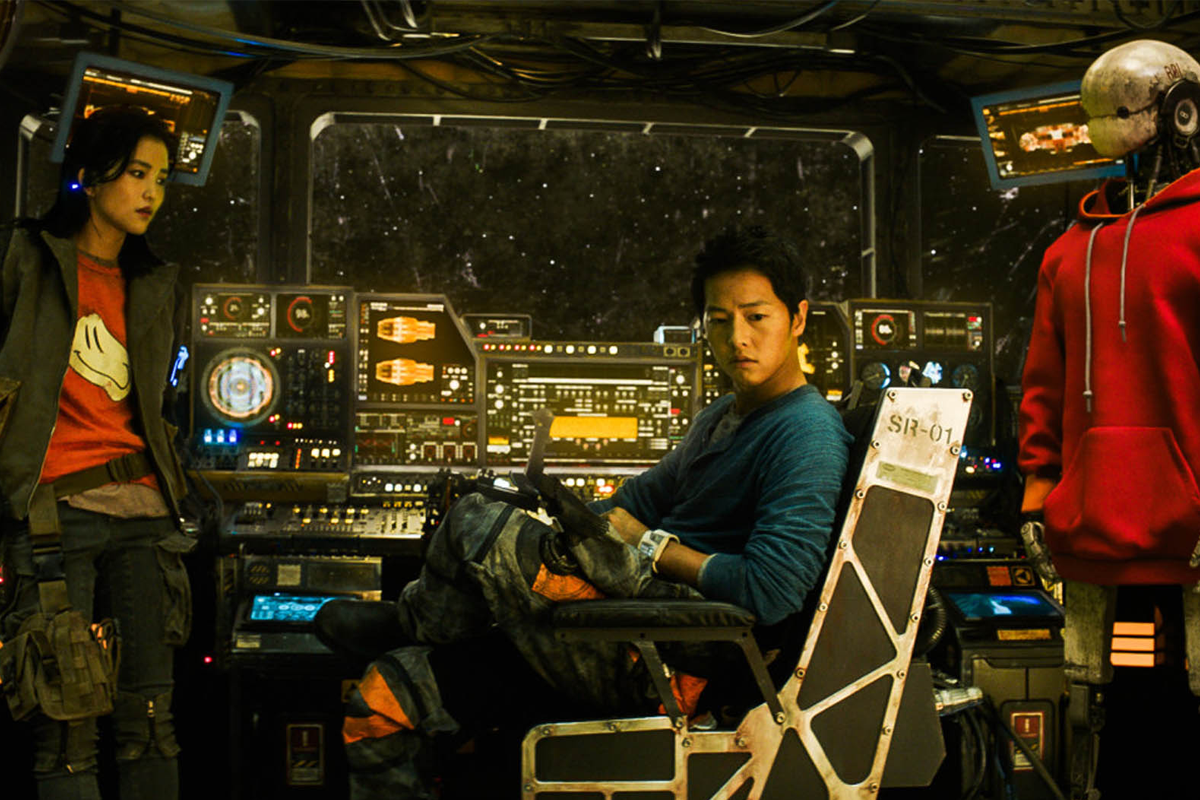 Their budget of 24 billion won (approx. 25M USD) needed at least 6 million viewers in theatres to break even. As it was difficult to release the movie in theatres, Netflix bought out the copyright of the movie for 31 billion won (approx. 27.6M USD).
Director Jo Sung-hee and Song Joong-ki meet again 7 years after working together on movie A Werewolf Boy.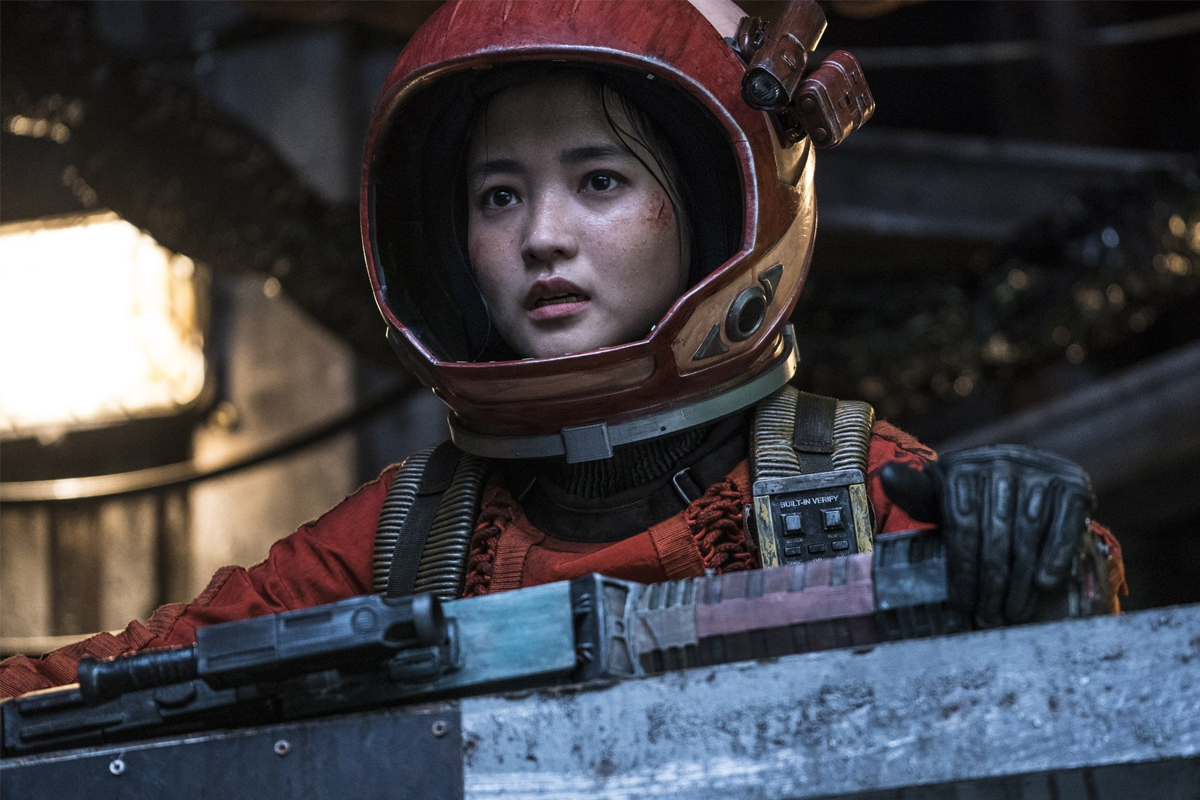 The appearance of the universe in movie Space Sweepers will be from a "Korean perspective." We'll soon find out how it differs from the many universes that have been created by Hollywood.
---
THE WEBTOON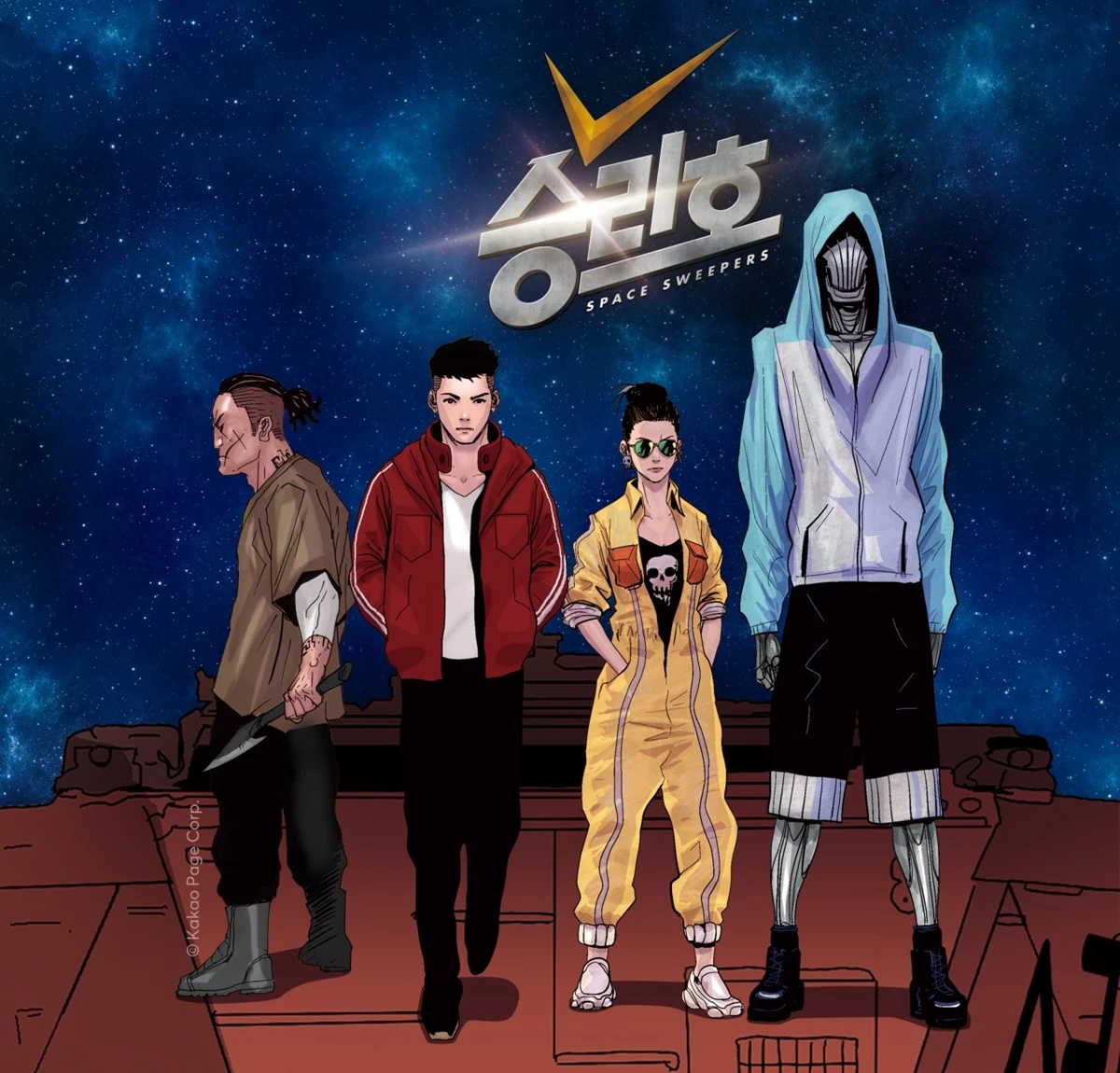 The webtoon with the same Korean title (승리호) was released in May 2020 on platforms KakaoPage and Daum Webtoon.
It is regarded as the prequel of the movie and tells the story of Taeho joining UTS. Sources say about 40% of the webtoon is different from the movie scenario.
---
The movie will be released on February 5, 17:00 KST. If you're staying home this weekend due to the pandemic, you might as well check out this new movie on Netflix.
Don't forget to share your reviews in the comments below!