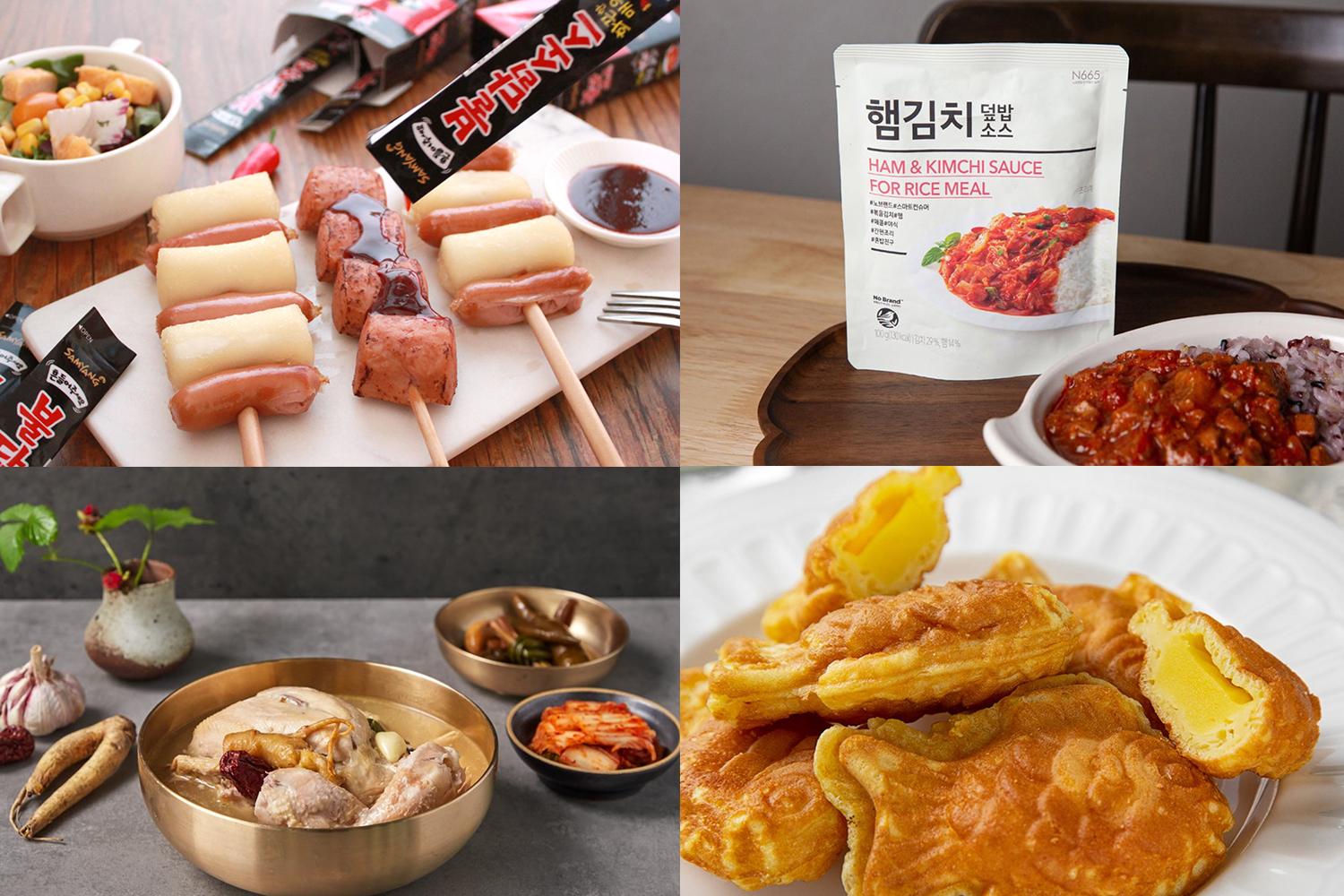 I'm sure we all have one (or many) of the days where we just don't feel like cooking up a whole meal from scratch.
Easy, instant foods in Korea have been trending in the country as the number of single-person households increase and many look for quick, convenient ways to deliciousness.
Plus, the increasing popularity of air fryers have set a new picture for the food industry here, introducing lots of frozen options that you simply throw in the machine.
Our Korean editor tried many options available in the market and has compiled a list of her favourites!
---
INSTANT SOUP


비비고 간편 찌개

Brand: Bibigo
Price: 6,000-8,000 won
Storage: Room Temperature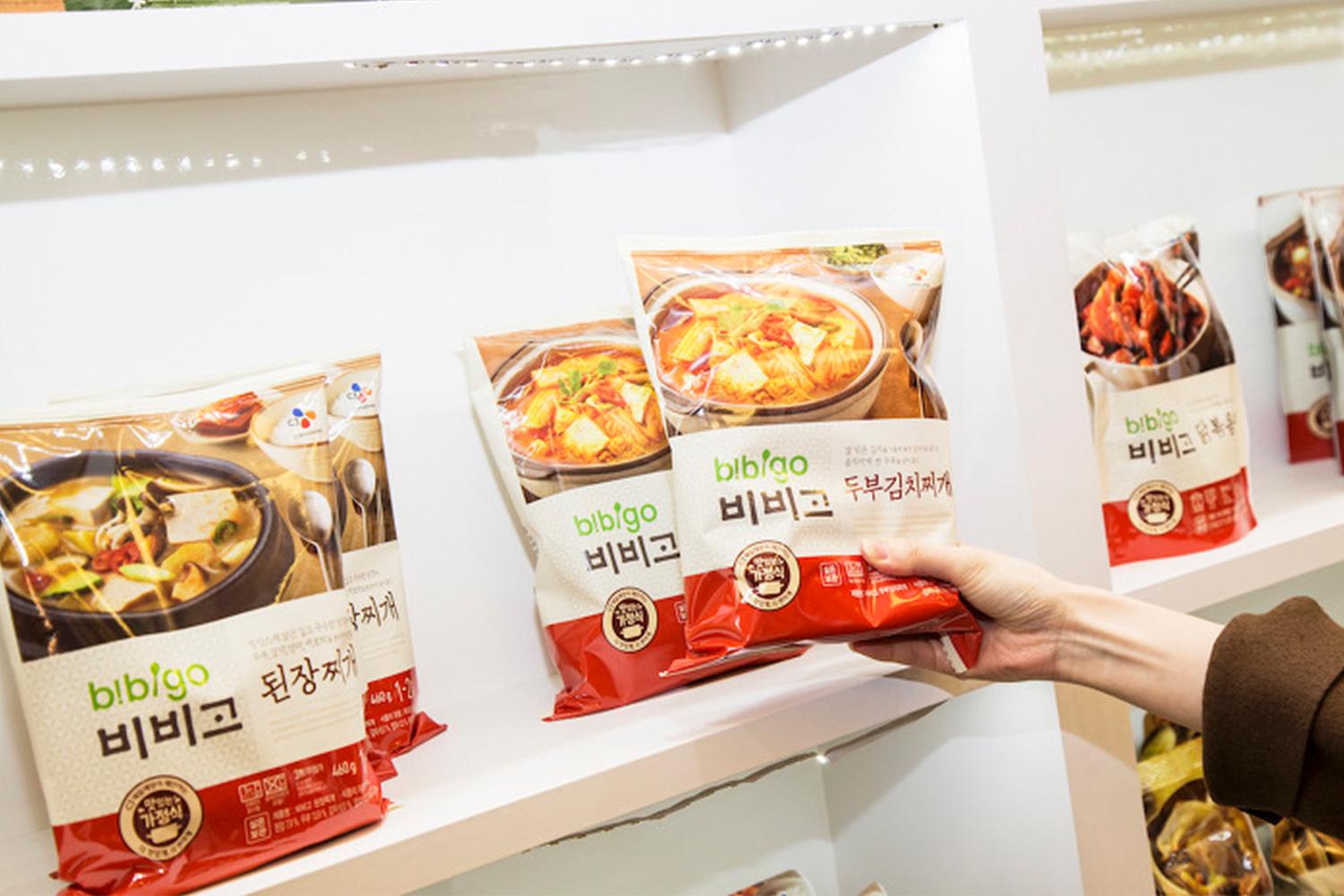 The first product is instant soup by Bibigo that you simply heat up in a pot or a microwave.
There are many flavours for you to choose from: samgyetang (chicken soup), yukgaejang (spicy beef soup), miyeokguk (seaweed soup), doenjang jjigae (soybean stew), kimchi jjigae (kimchi stew) and many more!
It's a go-to option for people who are too busy to cook but want a hearty meal.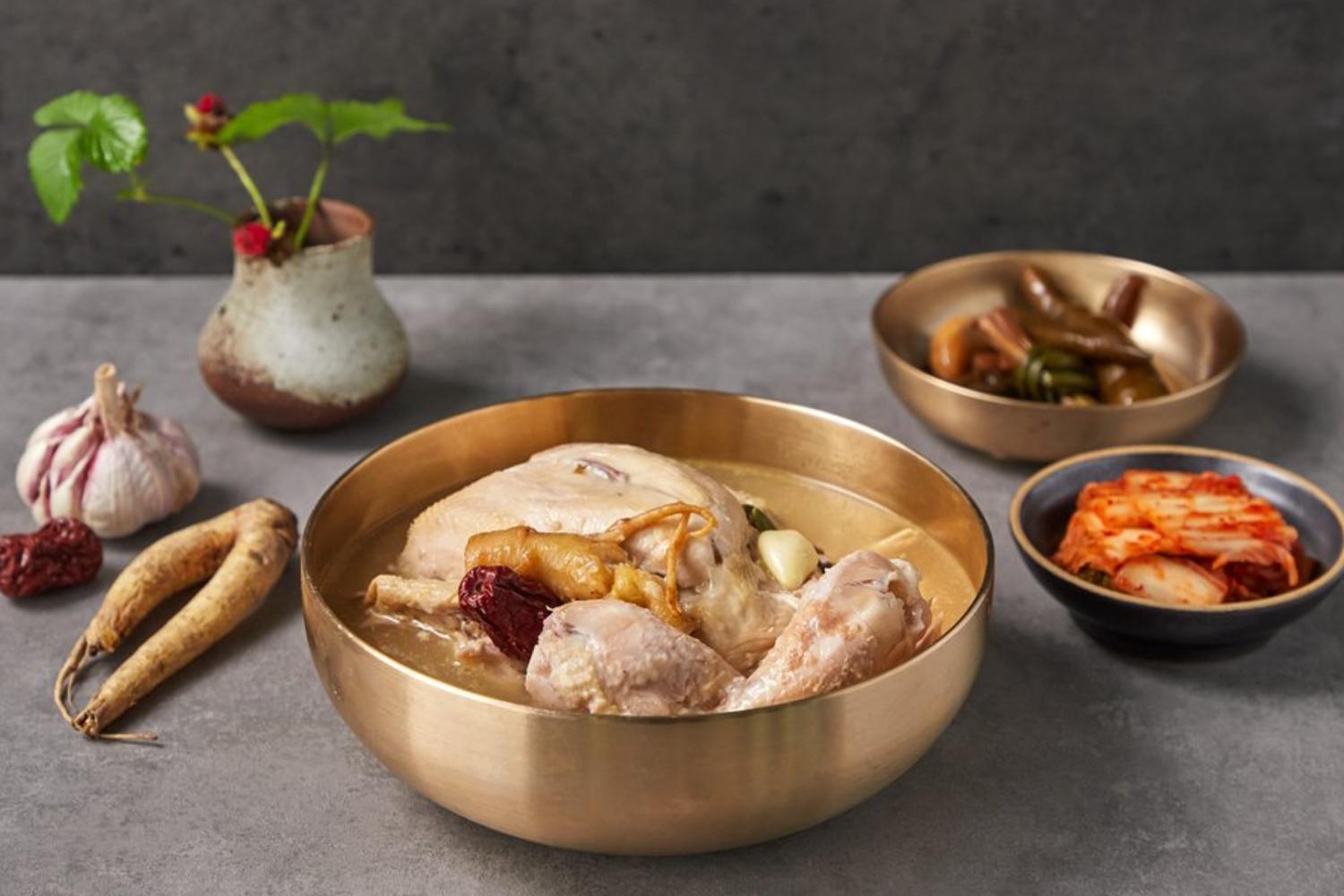 Many netizens are happy with the generous amount of ingredients they get in Bibigo's soup unlike some brands that show loads of meat, vegetables and other ingredients on the packaging while their actual product contains barely half of what is shown.
---
DAKGAEJANG RAMEN
닭개장면

Brand: Ottogi
Price: Around 6,000 won for 3
Storage: Room Temperature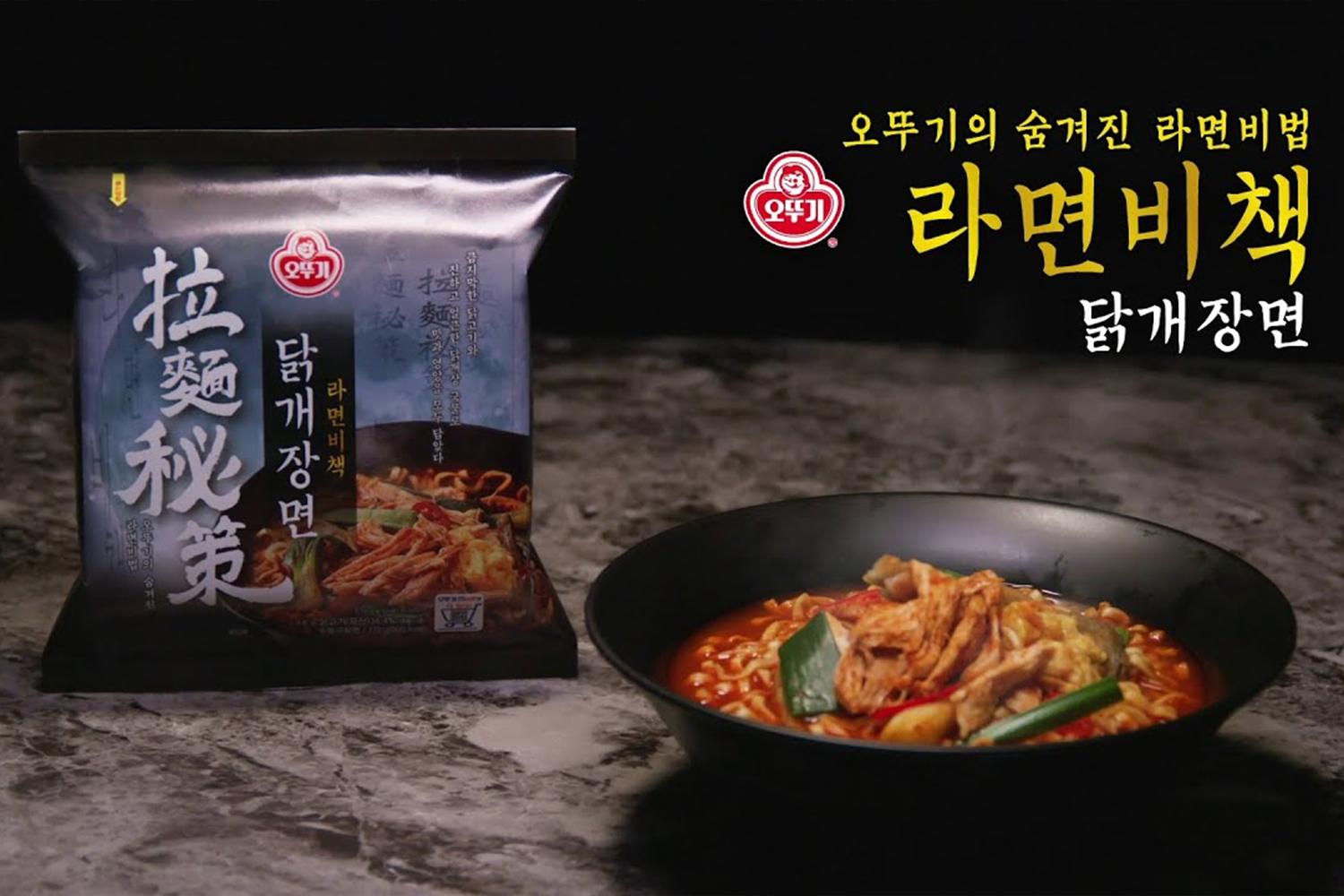 This ramen was released in January 2021. How does it differ from loads of ramen options we already have?
Unlike most ramens that come with packets of the soup powder and dried vegetables, it has an additional packet of ingredients!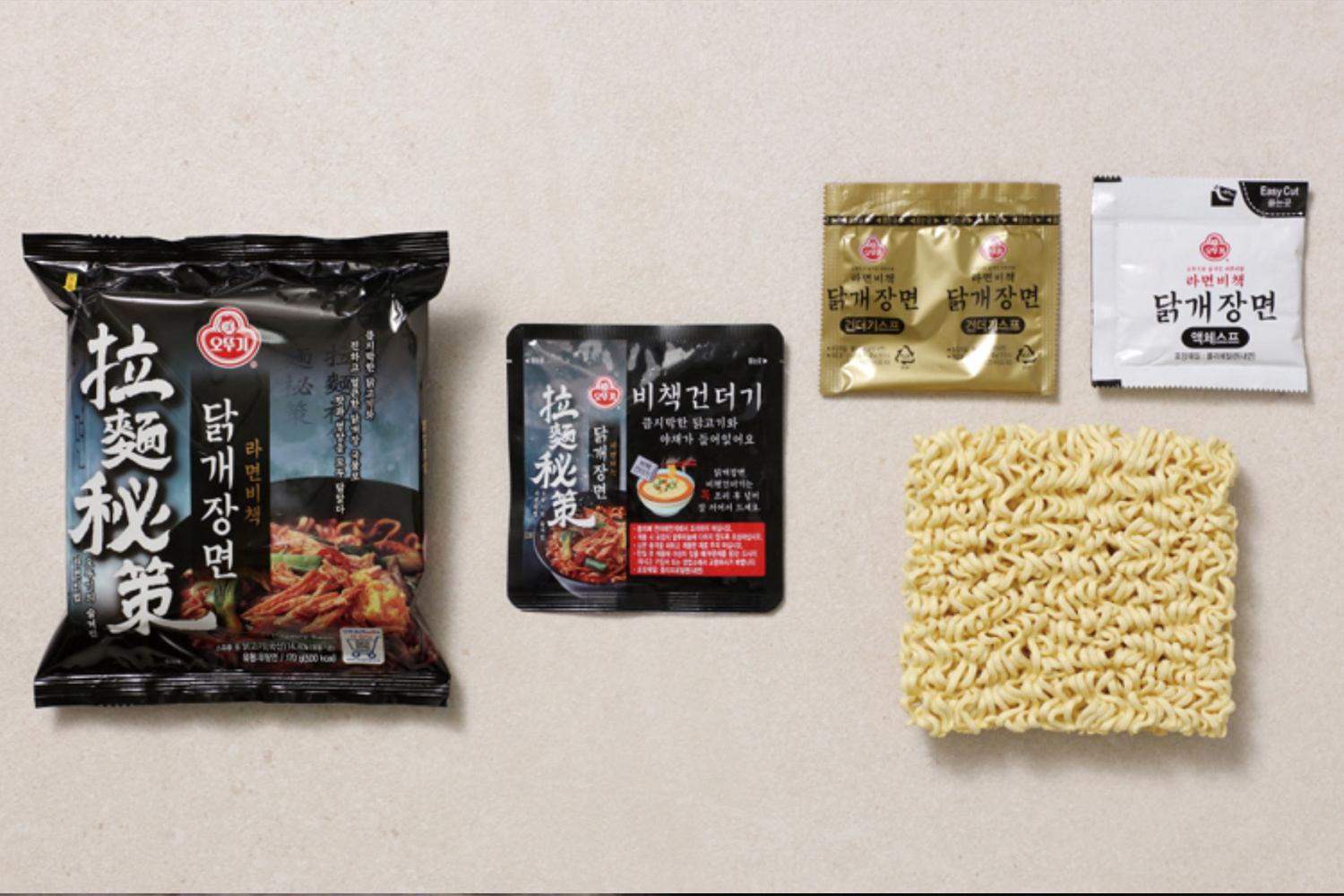 You get big chunks of chicken and vegetables, taking Ottogi's instant ramen game to a new level.
Because it is a lot more generous than others, you get 3 for the price of 5 regular ramen.
The feeling of a wholesome meal and satisfaction after this ramen is worth the extra buck or two!
---
RICE SAUCE


덮밥소스

Brand: No Brand
Price: 1,000 won each
Storage: Room Temperature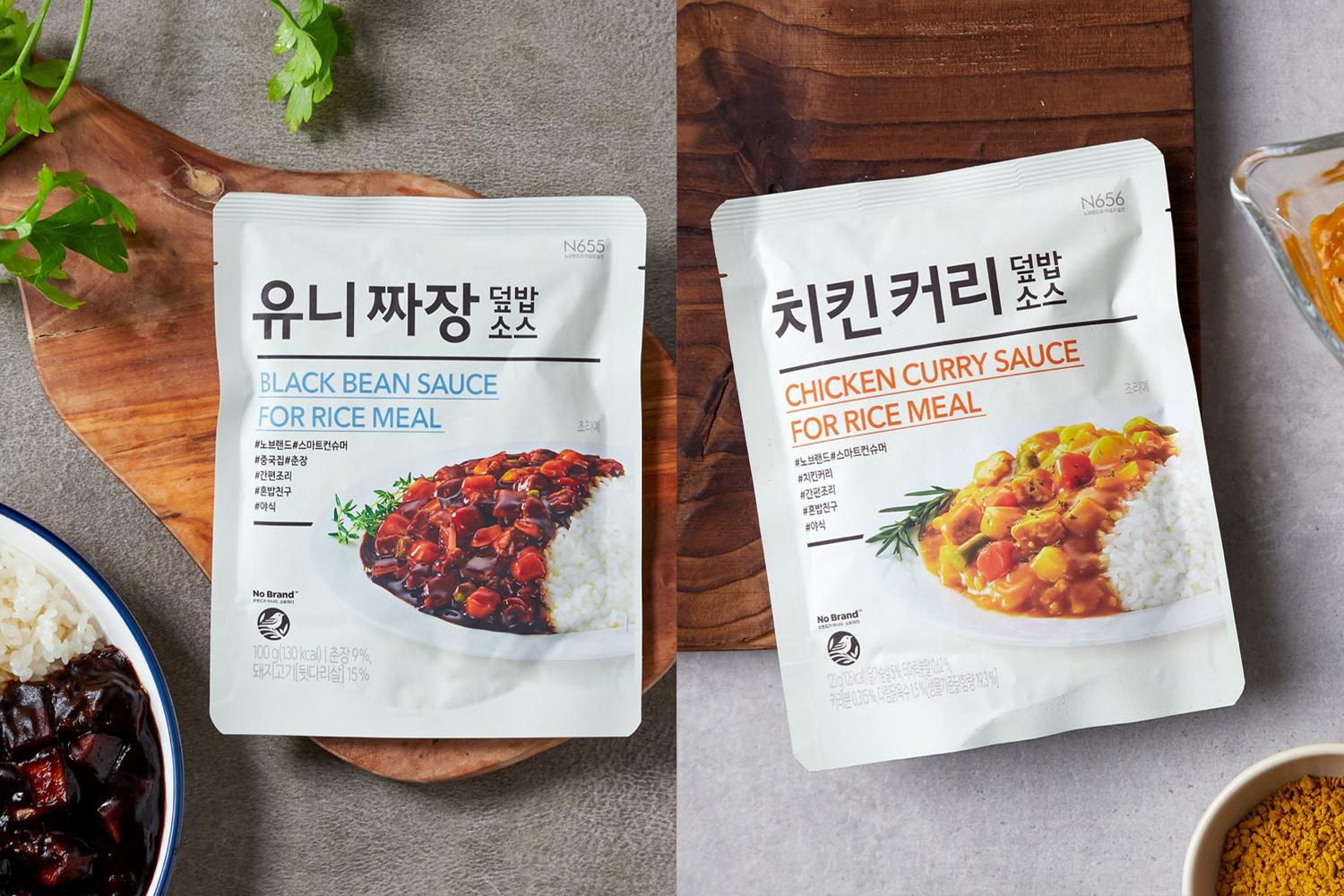 The next recommendation is No Brand's sauces that you can have over rice.
The five flavours are: Ham kimchi, Buldak, Jjajang, Chicken curry, Mapo tofu.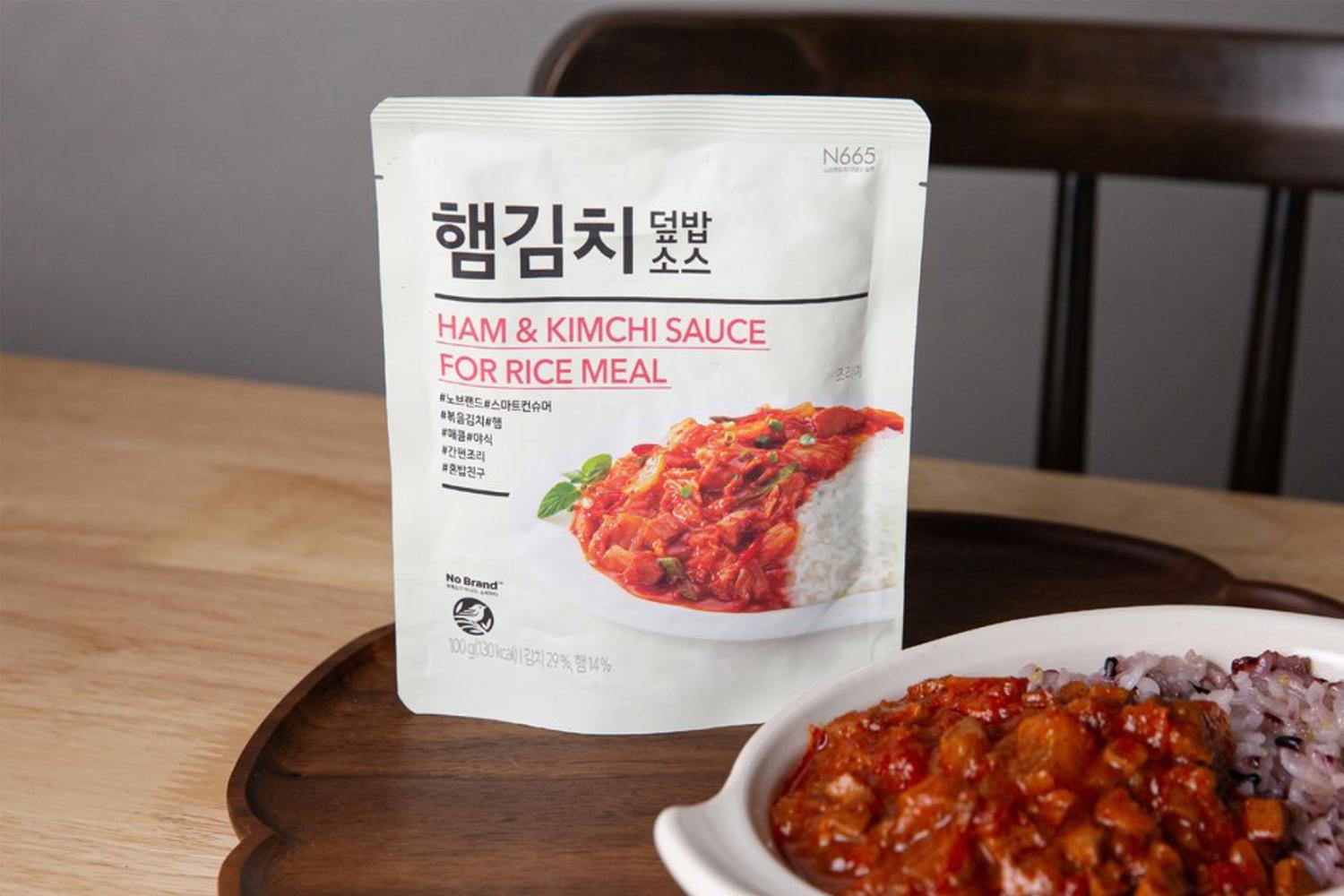 As a fan of No Brand, our editor wanted to recommend everything, but if she had to pick one? Ham kimchi.
You get a good level of spiciness over rice while the chunks of ham and kimchi add amazing texture.
---
BANCHAN
우리엄마 반찬

Brand: Sempio
Price: 3,000 won
Storage: Room Temperature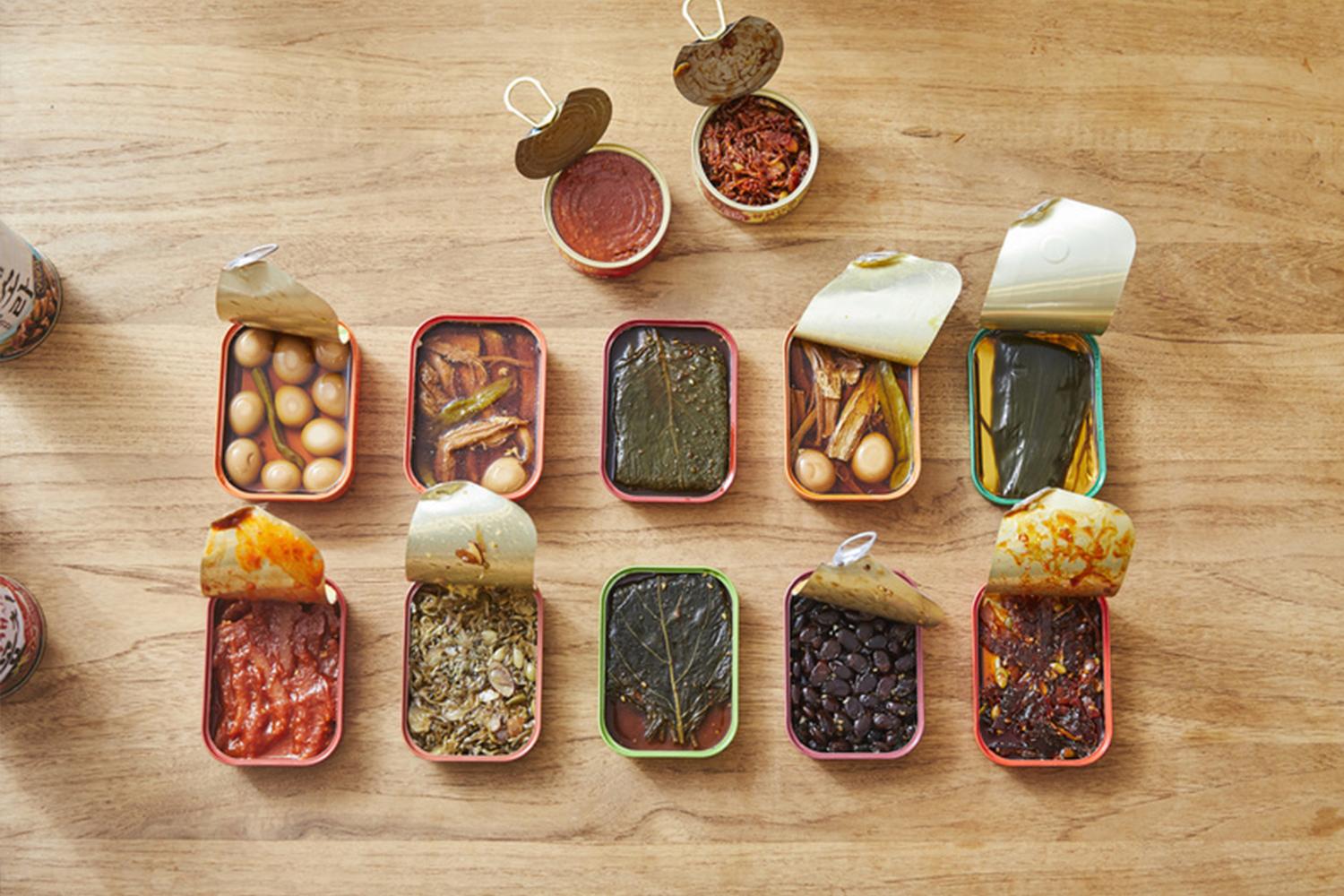 Sempio's banchans (side dishes), are called my mom's banchans (우리엄마 반찬) in Korean. As the name suggests, you'll feel like you're eating at a Korean friend's house and tasting home-cooked food.
You get a range of options including: jangjorim (braised beef with quail eggs), kkaetnip jangajji (pickled perilla leaves), myeongtae-chae bokkeum (pan fried pollack).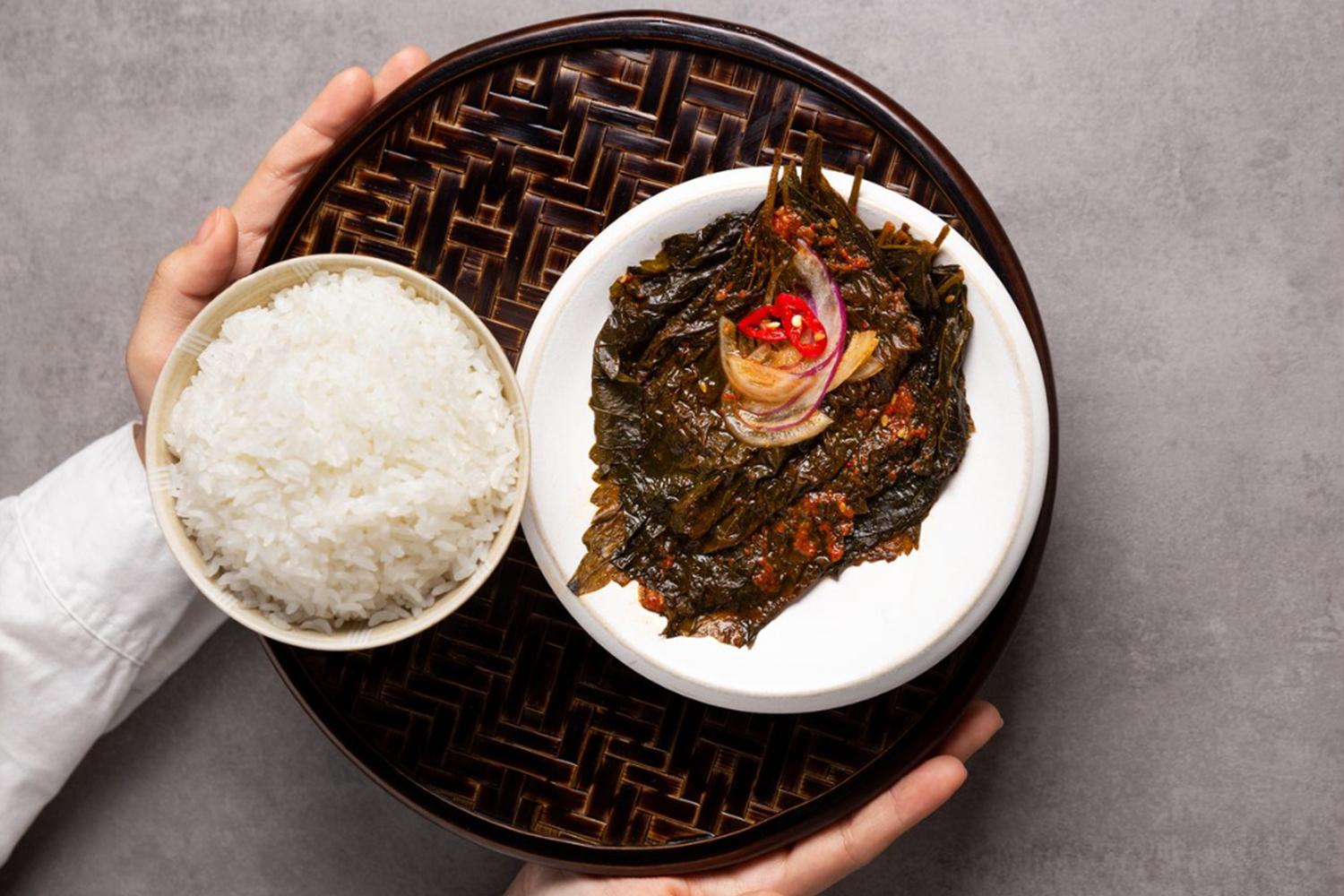 The editor's brought a couple of these banchans with her when traveling abroad! These were perfect to go with instant rice when missing Korean food.
---
BULDAK SAUCE STICKS

Brand: Samyang
Price: 5,000 won for 10
Storage: Room Temperature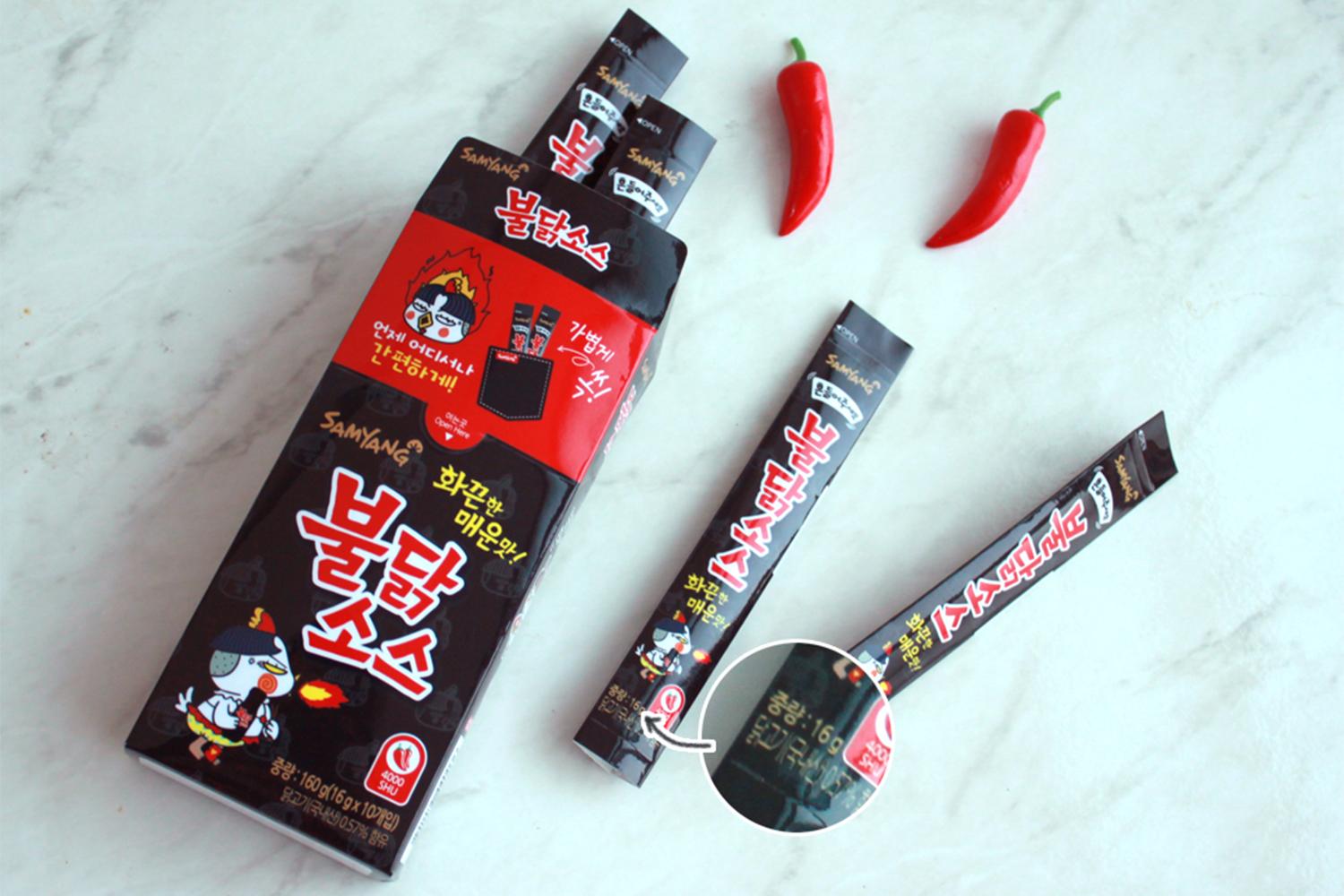 We have all heard of Samyang's buldak noodles, also known as the Korean spicy noodles.
Aside from the ramen, lots of people have been enjoying the bottles of bukdak sauce that go well with other food as well!
Now, you can carry around your buldak sauce more easily in a stick.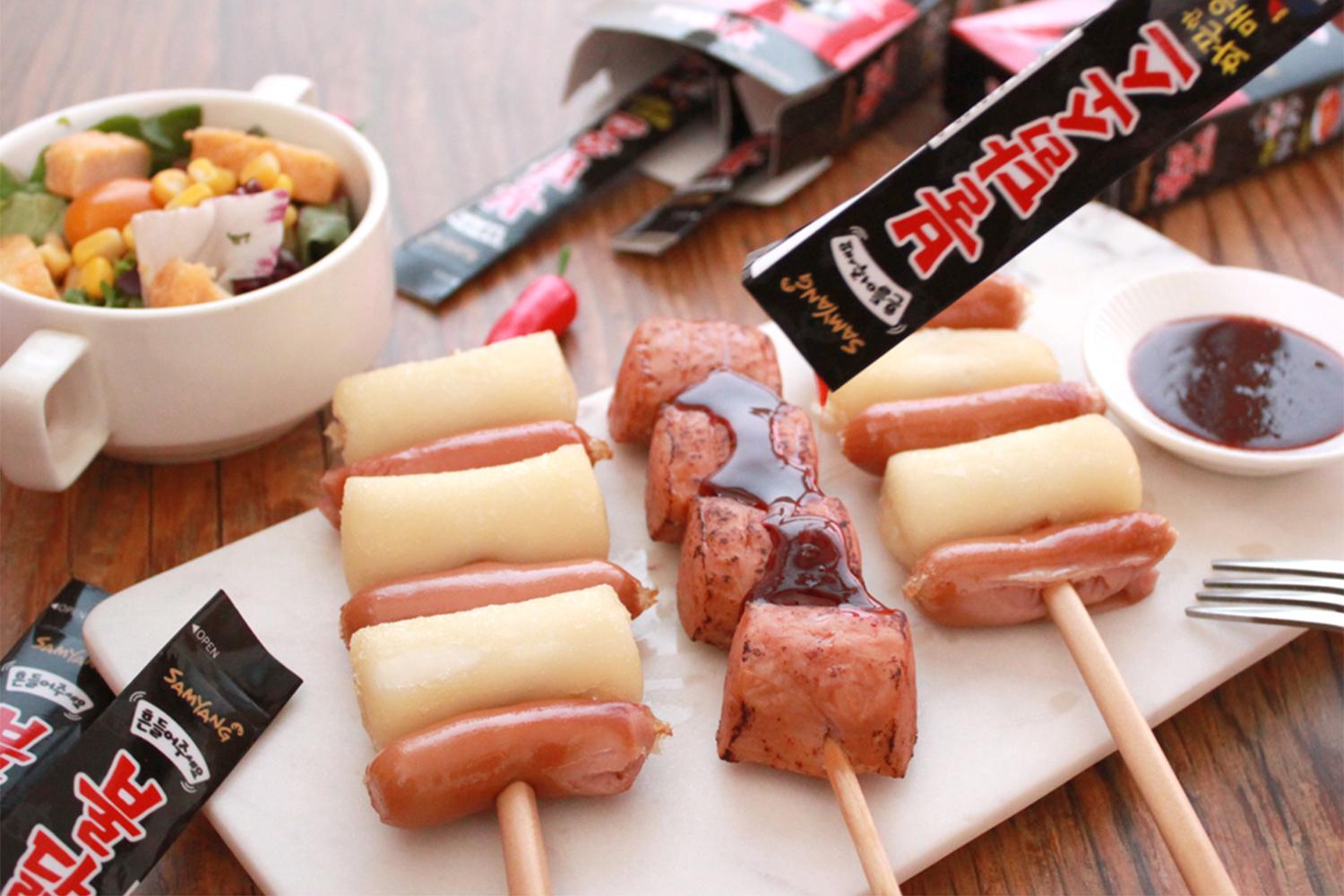 Samyang designed the amount of stick to one person's portion for one meal, but definitely adjust the amount to your spice tolerance!
---
CHEESE TOPOKKI

Brand: Dongwon
Price: 5,000 won
Storage: Room Temperature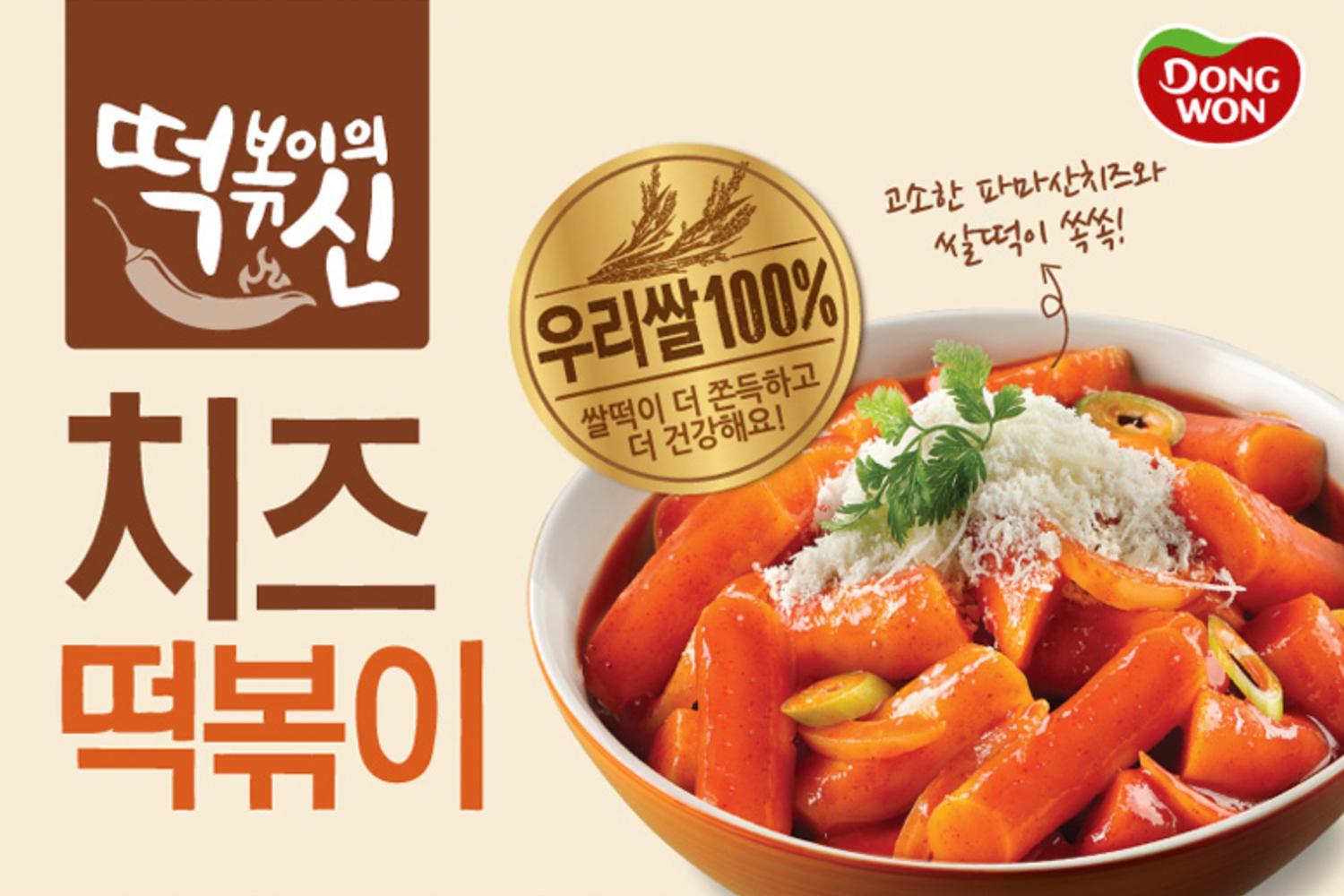 We can't forget tteokbokki (spicy rice cake) when talking about instant foods in Korea!
Our editor managed to make this within 8 minutes.
You simply pour the parmesan cheese sauce over the rice cake to complete the dish.
It's delicious as is, but we recommend adding more vegetables and cheese for more flavours, texture and nutrients!
---
TOFU NOODLE
두부면

Brand: Pulmuone
Price: 7,000 won for 3
Storage: Refrigerate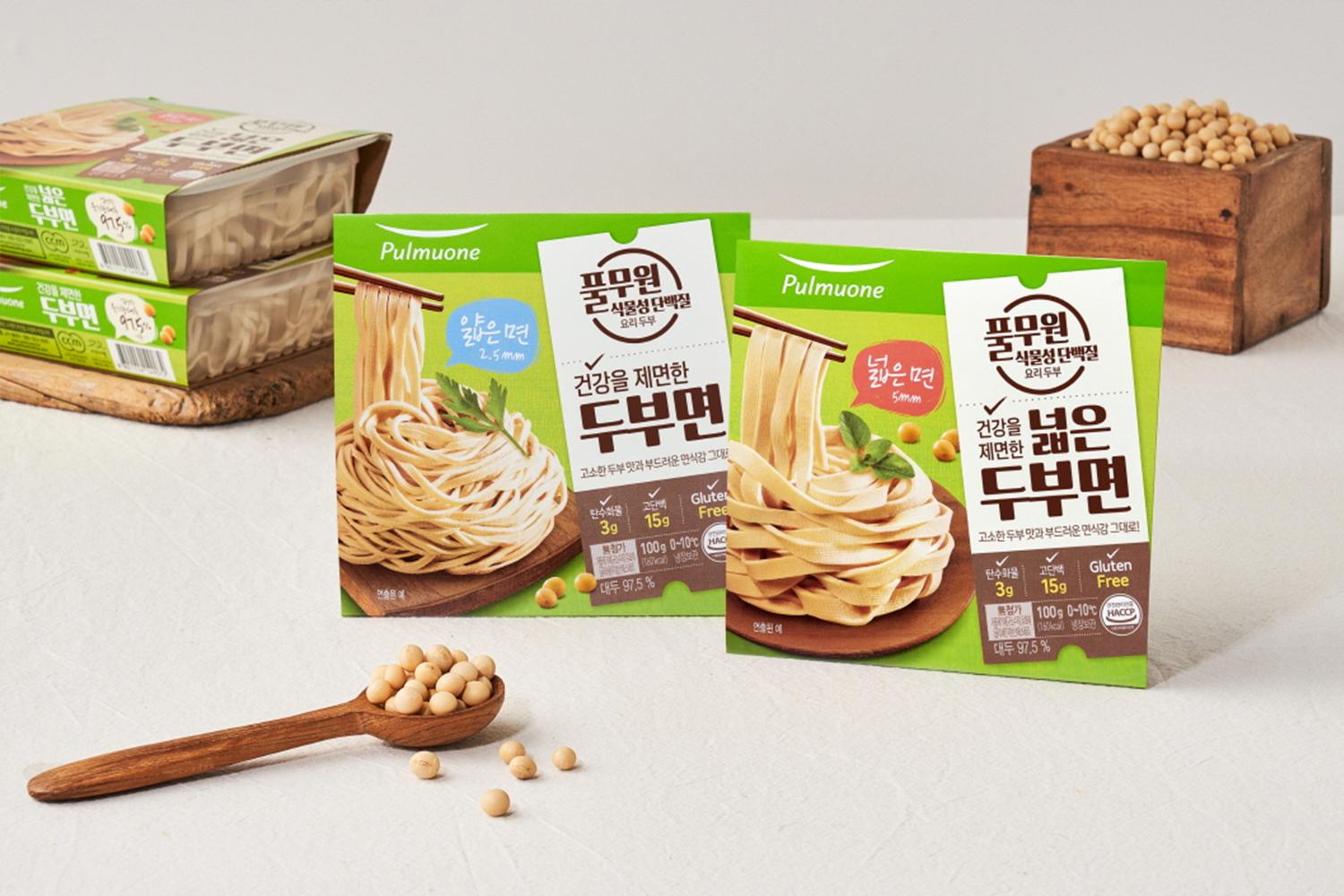 As healthy food is trending more and more in Korea, Pulmuone's tofu noodles have gained a lot of popularity!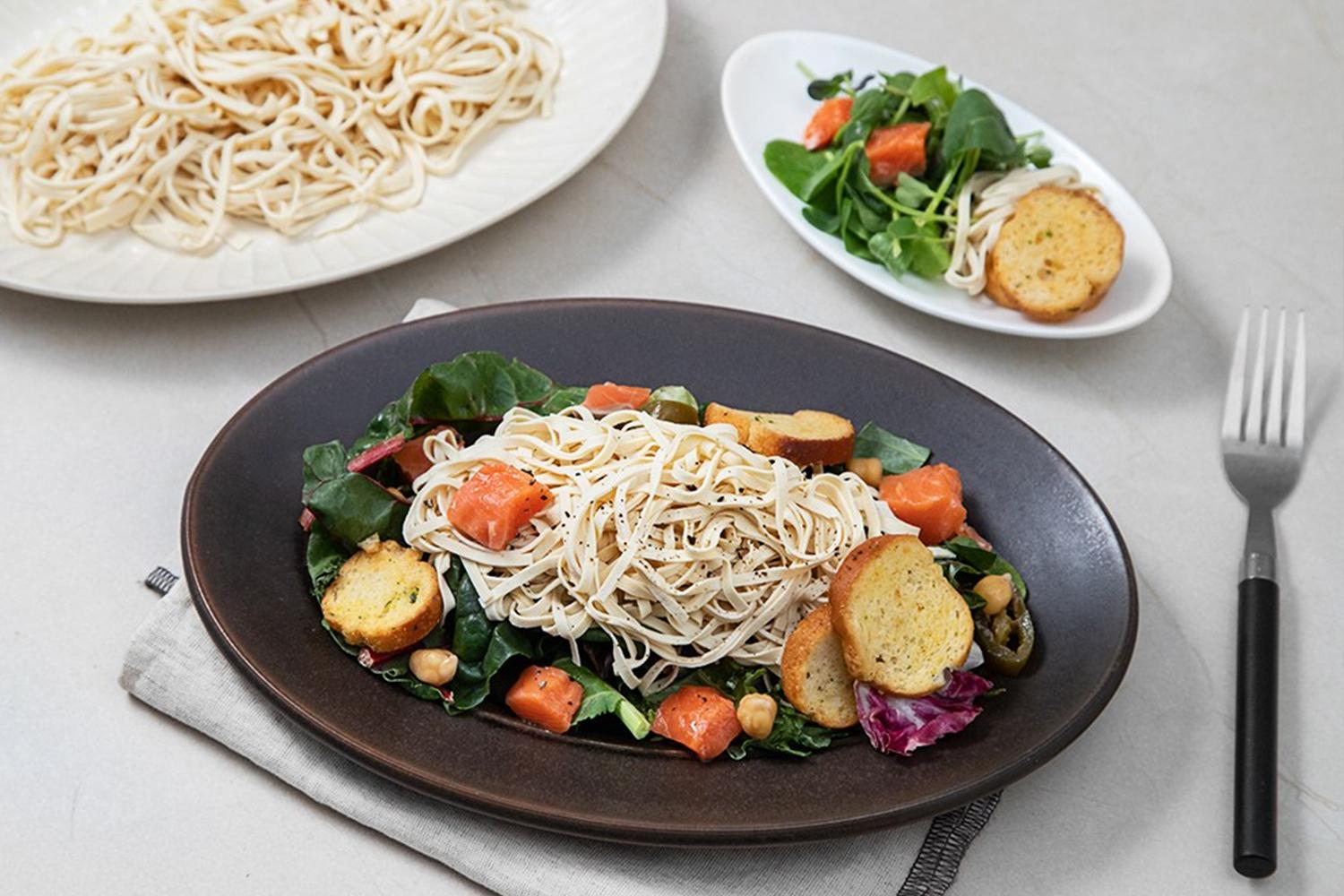 This gluten-free, high-in-protein noodle made out of tofu brings out the nice bean flavour from tofu while the texture is tender.
Many eat this noodle with spicy sauce or soy sauce, with vegetables and meat.
---
FRIED OCTOPUS
쭈꾸미 튀김

Brand: Chungjungone Anjuya
Price: 8,000 won
Storage: Freezer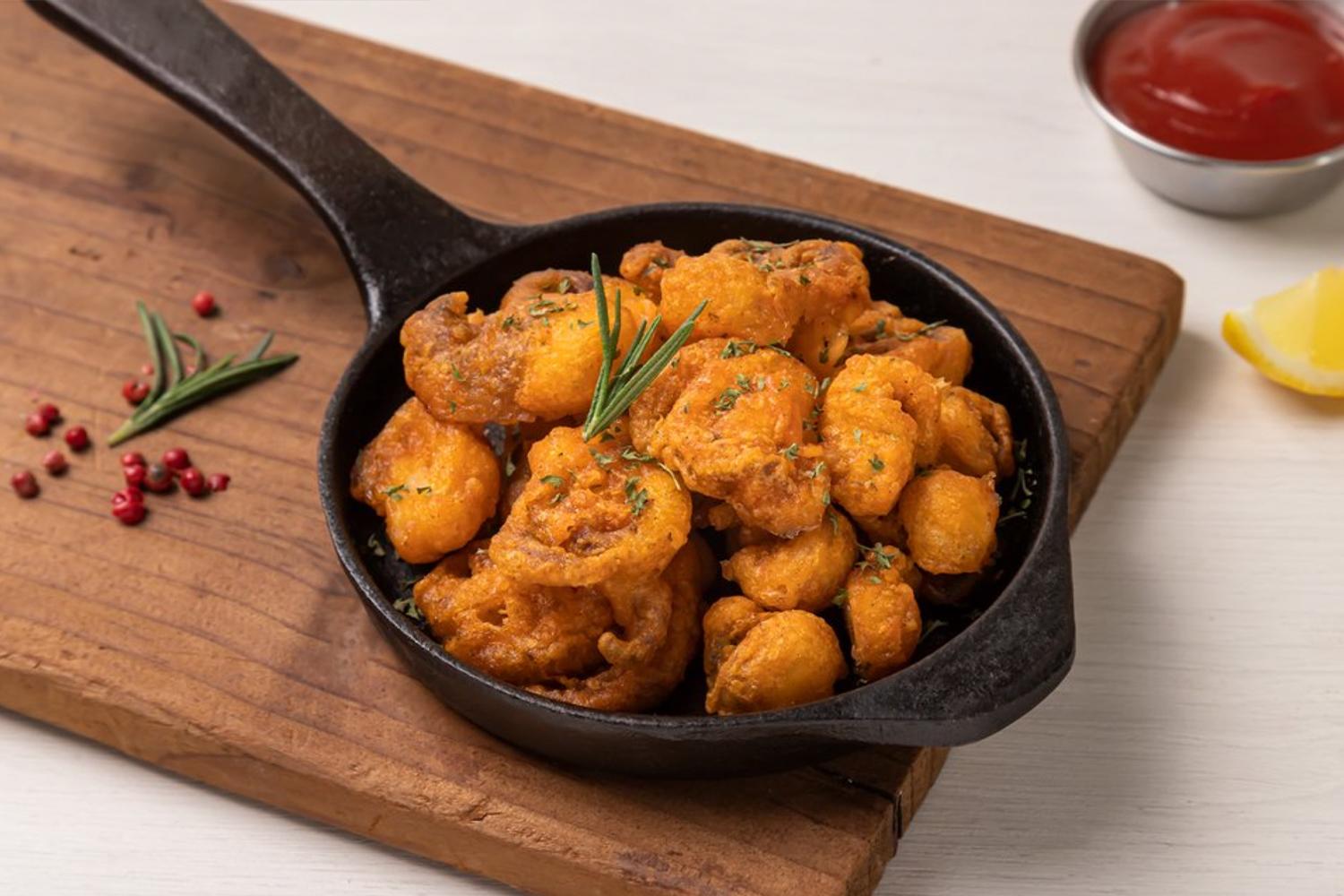 This fried octopus has been sold out multiple times!
Chungjungone (a big Korean food company)'s subsidiary Anjuya (안주야) specializes in food that goes well with drinks at night.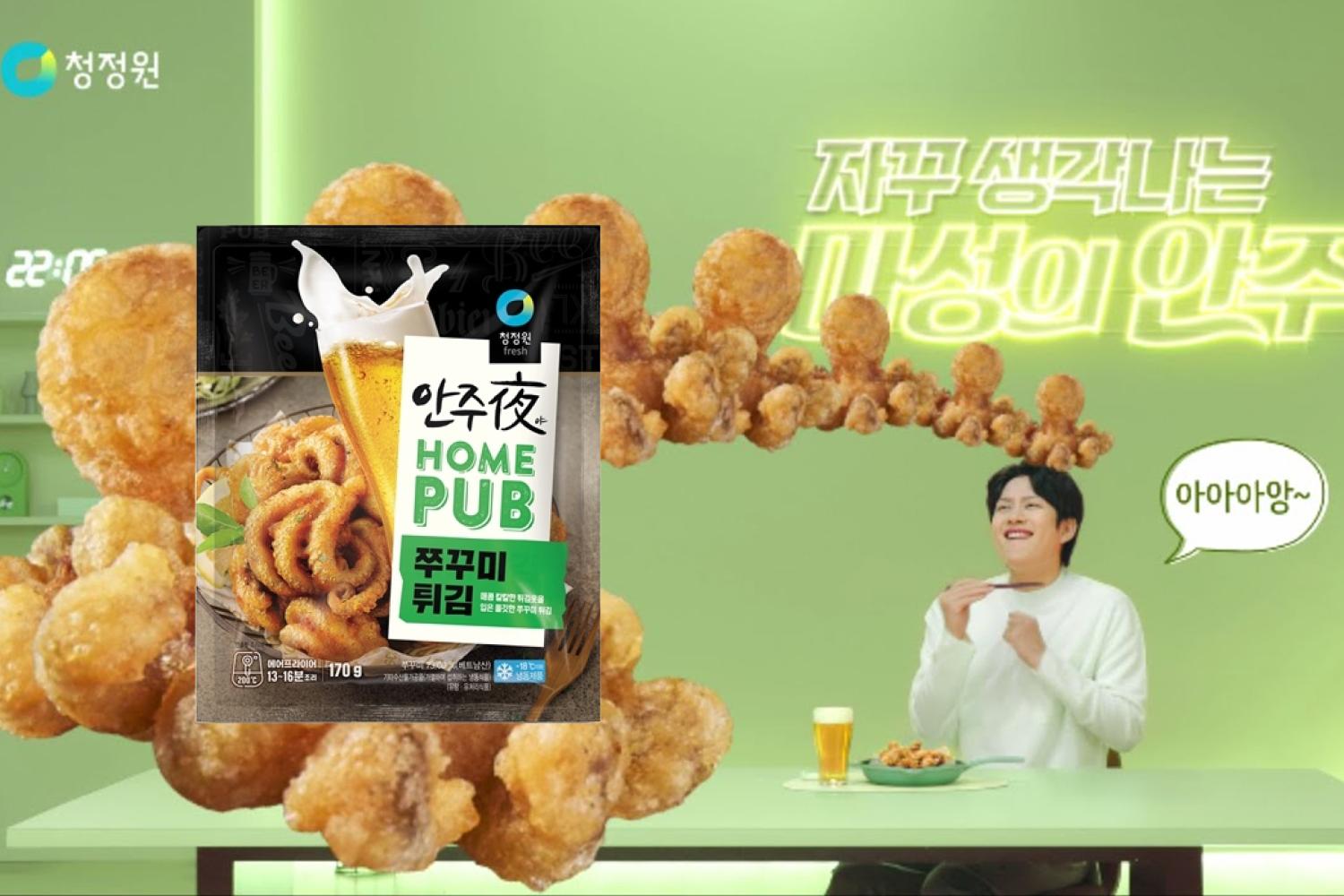 The jjukkumi twigim endorsed by Kim Hee-chul features delicious fried octopus covered in spicy breading.
Many have this with beer or soju on the side, while others have it as a snack or banchan.
---
MOZZARELLA CHEESE BALL

Brand: Pulmuone
Storage: Refrigerate
Price: 8,000 won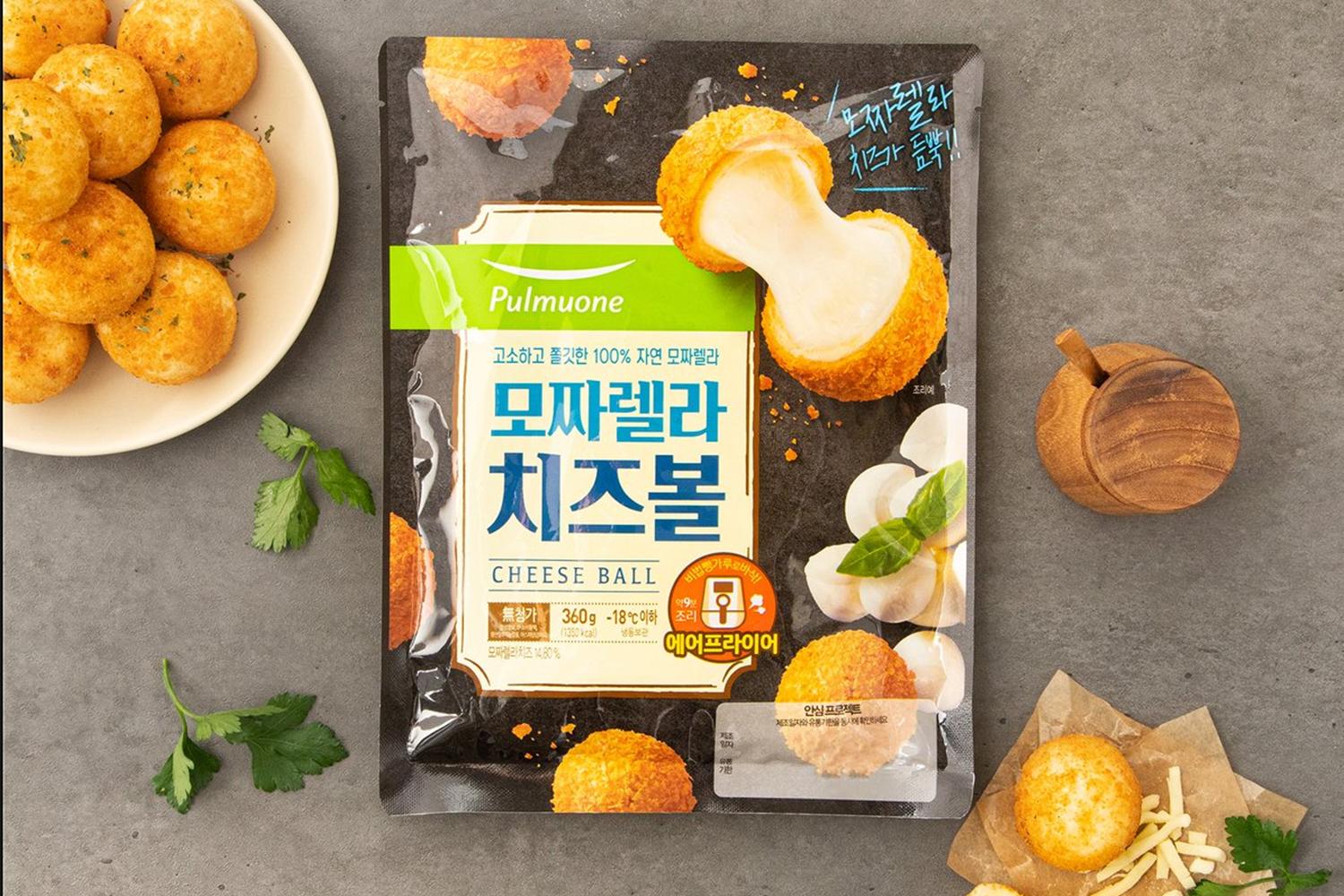 Cheese balls and fried chicken are a combination loved by many locals here. These cheese balls cost around 5,000 for 5, which is not the cheapest.
If you have an air fryer or an oven ready at home and want to make the delicious cheese balls that melt in your mouth, go with this option.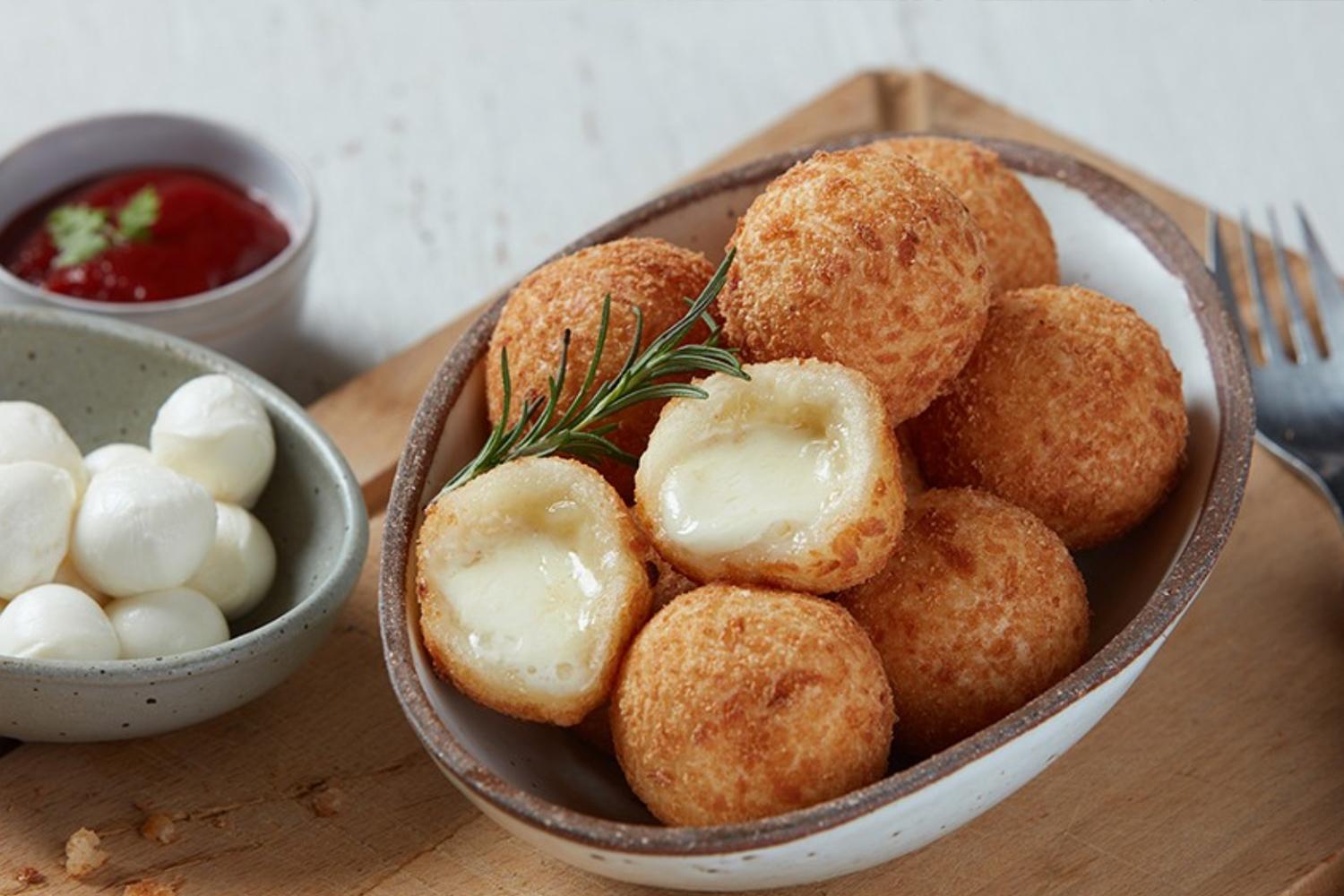 Since they are stored frozen, you just have to grab a couple from the freezer every time you're craving them and pop them in the air fryer for 9 minutes!
---
FROZEN BUNGEOPPANG

Brands: Many
Storage: Frozen
Price: Around 7,000 won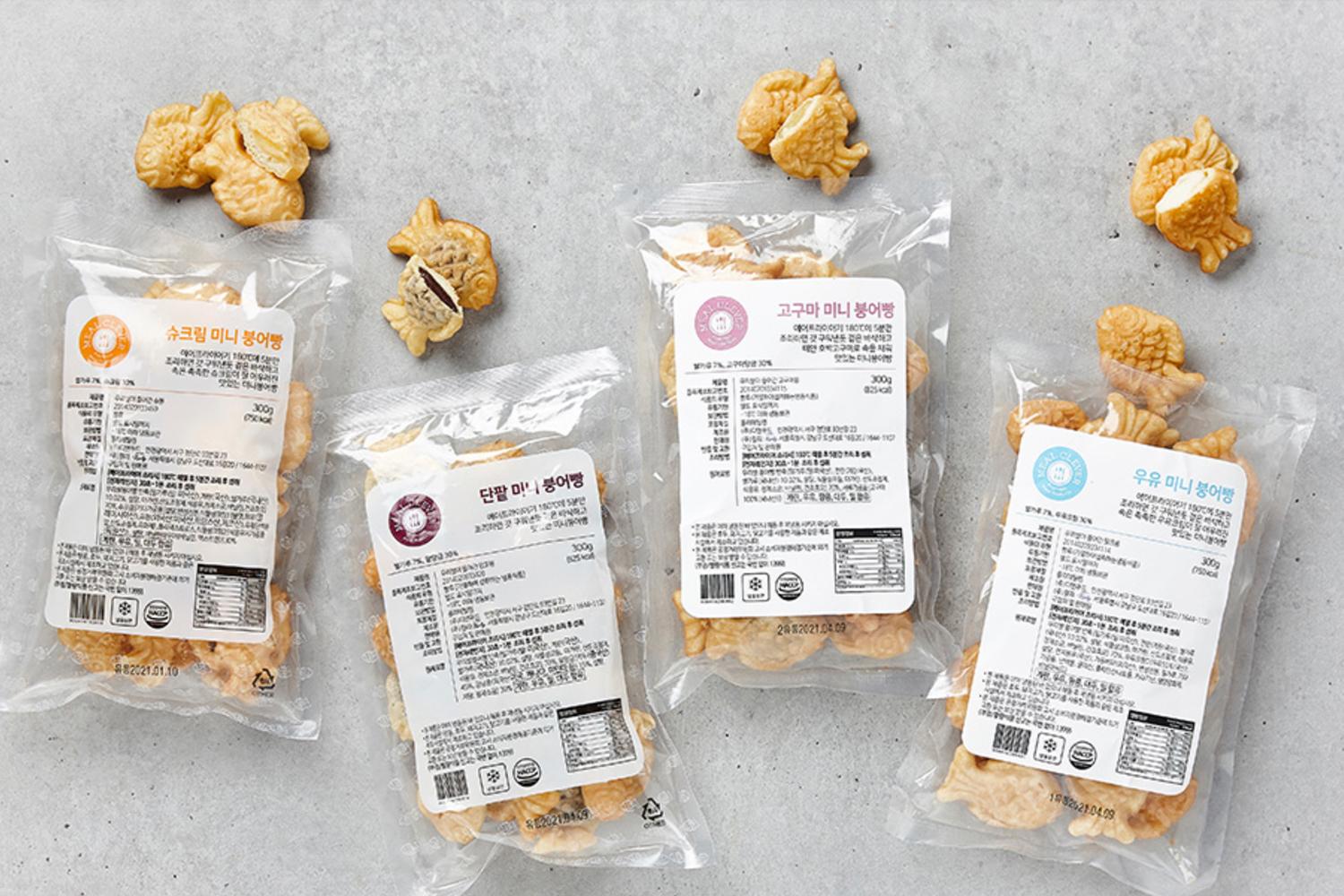 Bungeoppang, or fish-shaped pastry with a filling inside, is the reason why Koreans carry cash around in winter.
Ever since these frozen options came out, people stopped carrying around cash and started making their bungeoppang in the comforts of their home!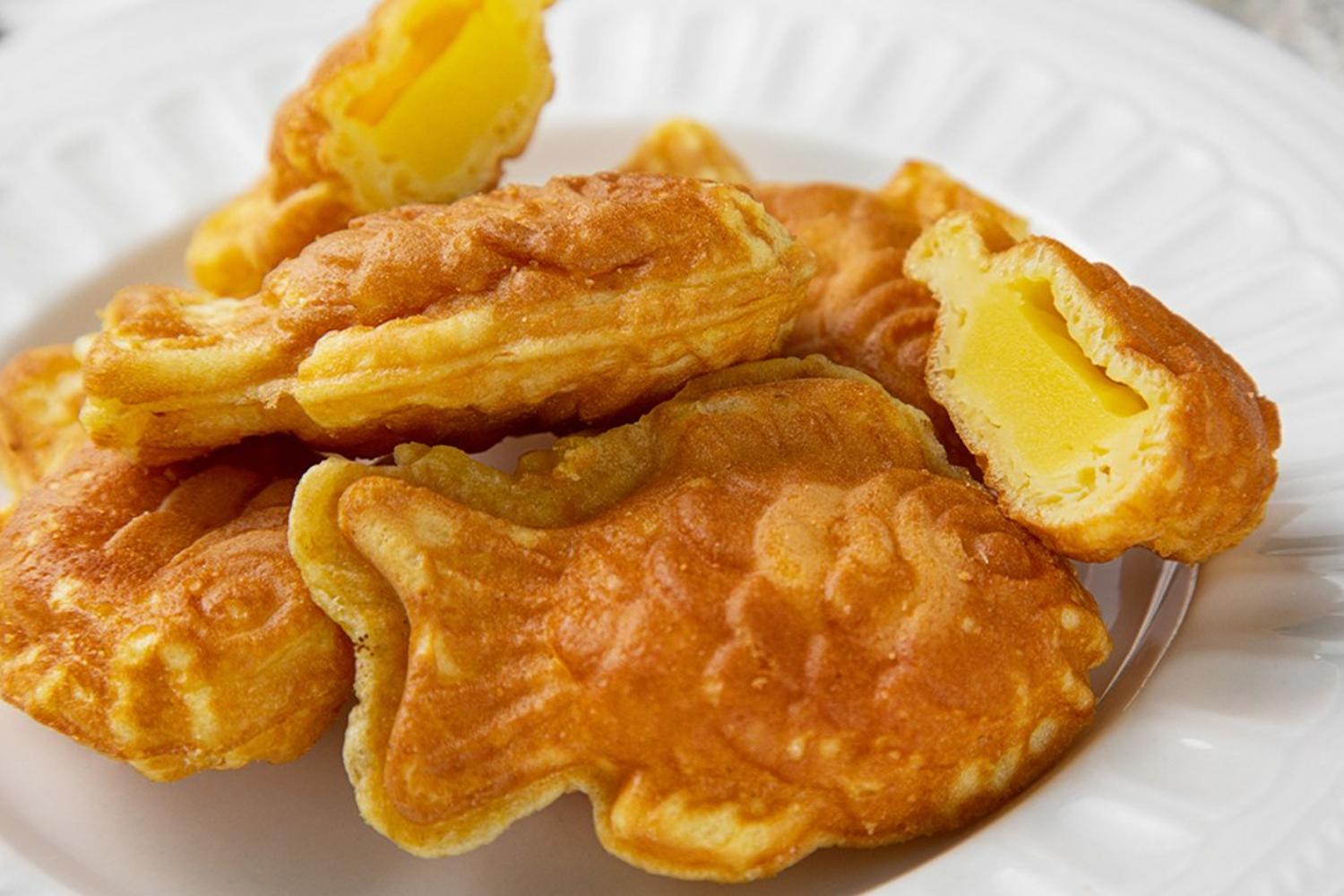 These are super easy to make. Pop them in the air fryer, oven or microwave for a couple of minutes (Each brand may have slightly different instructions).
On the streets, we weren't given many options of flavours as usually we were given two: Cream and red bean.
The frozen ones come in a variety of flavours including chocolate, green tea, milk cream and many more! You can get a 1kg bag and store them in your freezer.
---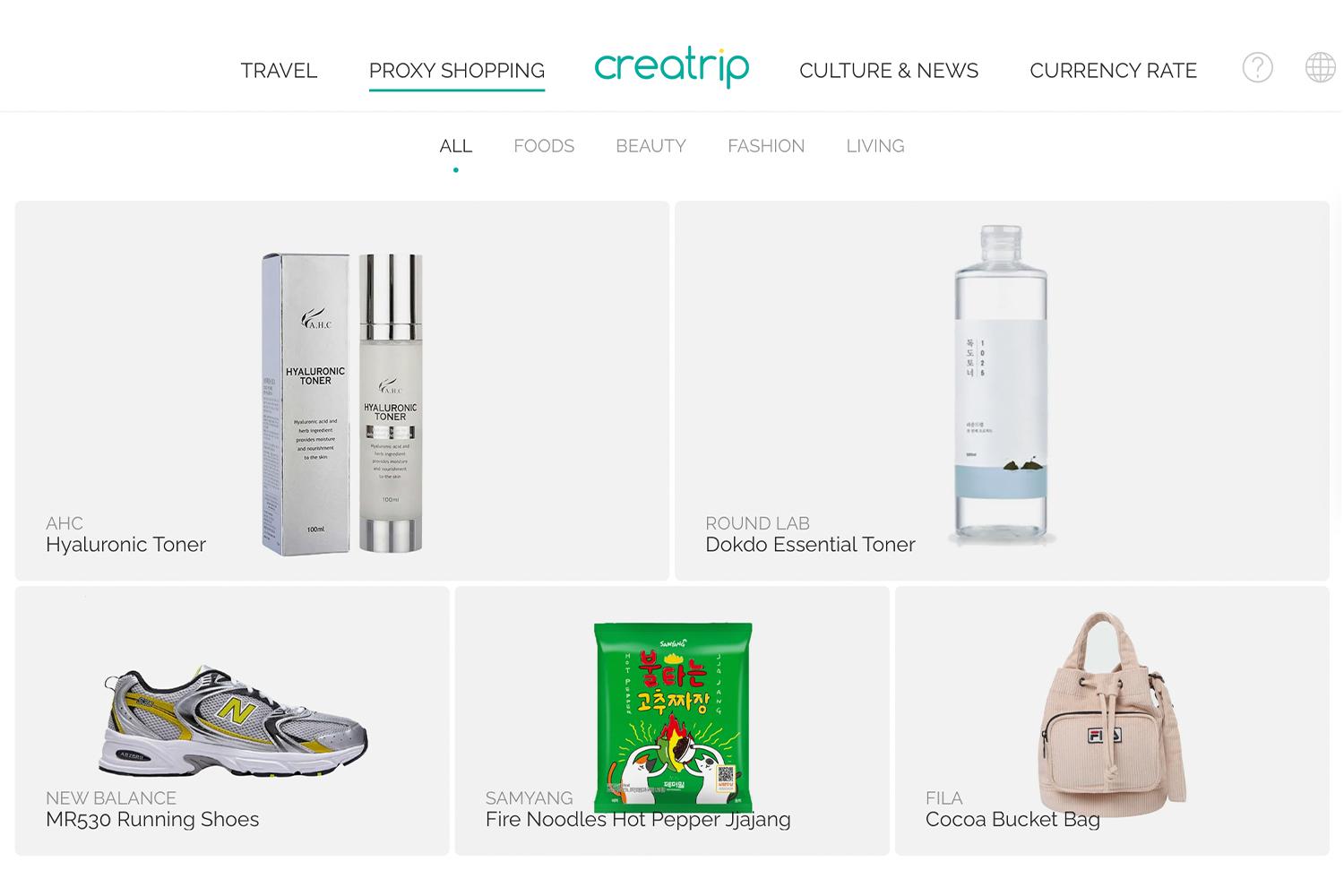 So what did you guys think? Any you'd like to stack up at home and enjoy while not having to set a foot outside?
You can order to get these items delivered to your doorstep on our shopping page.
Share your experience and let us know your favourites in the comment section below!