Cafeterias At Korea's Big Entertainment Agencies | What Company Employees & Idols Eat At Work
Touring the restaurants at JYP, SM, YG and HYBE! What do the employees eat at the company food courts?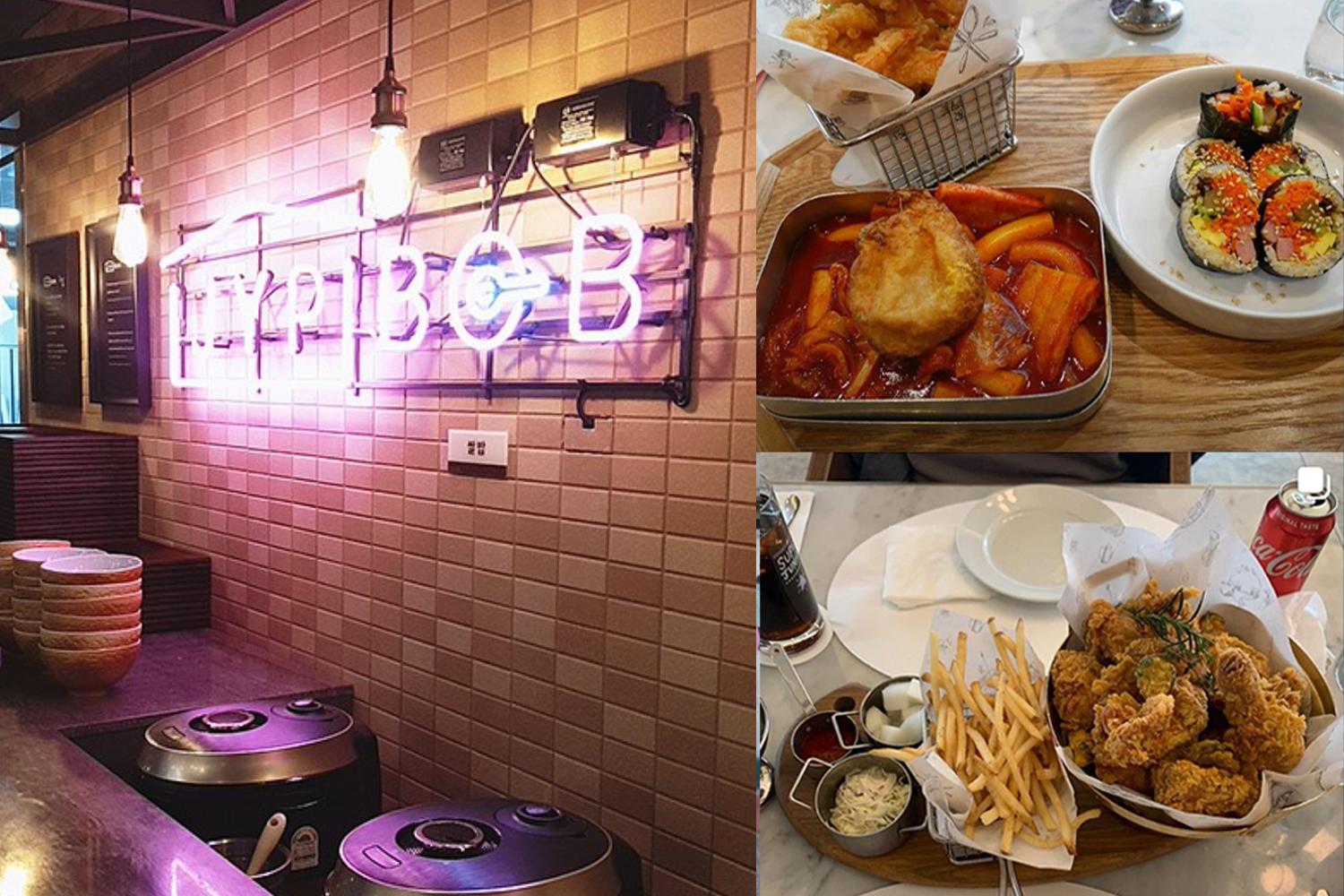 JYP Entertainment, which moved its home to a new building, gained lots of attention from its new company cafeteria.
YG Entertainment also gained lots of attention from its own cafeteria in their new Mapo-gu building back in 2010!
How do cafeterias at JYP, YG, SM and HYBE differ? Let's take a look at these cafeterias enjoyed by our favorite idols.
---
JYP
Organic Meals For The Artists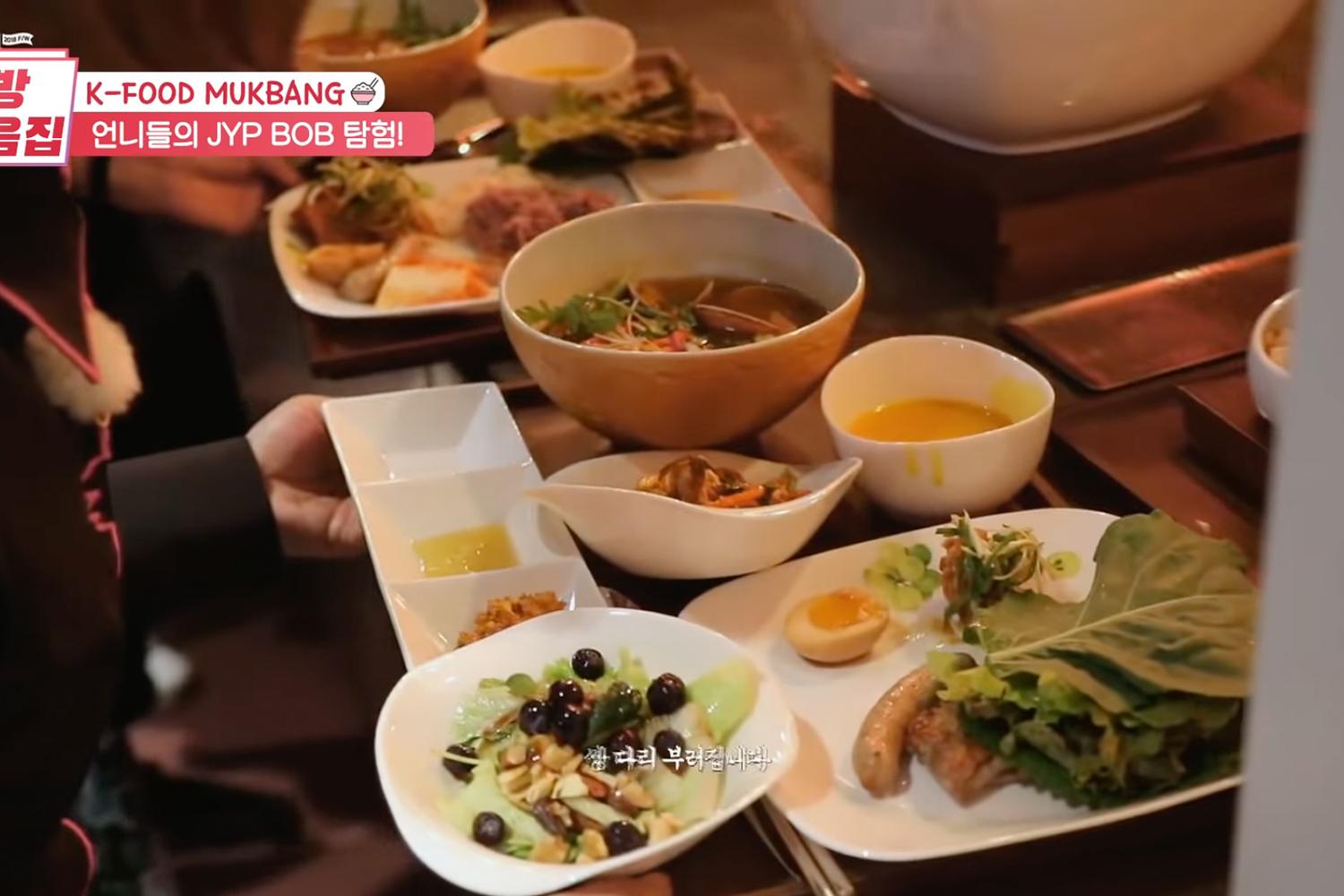 On the Korean show All The Butlers, JYP's Park Jin-young revealed that they spend around 2 billion won (Approx. 1.8M USD) to run their cafeteria.
The cafeteria offers healthy, organic meals without GMO and MSG for their trainees in their teens who are still growing.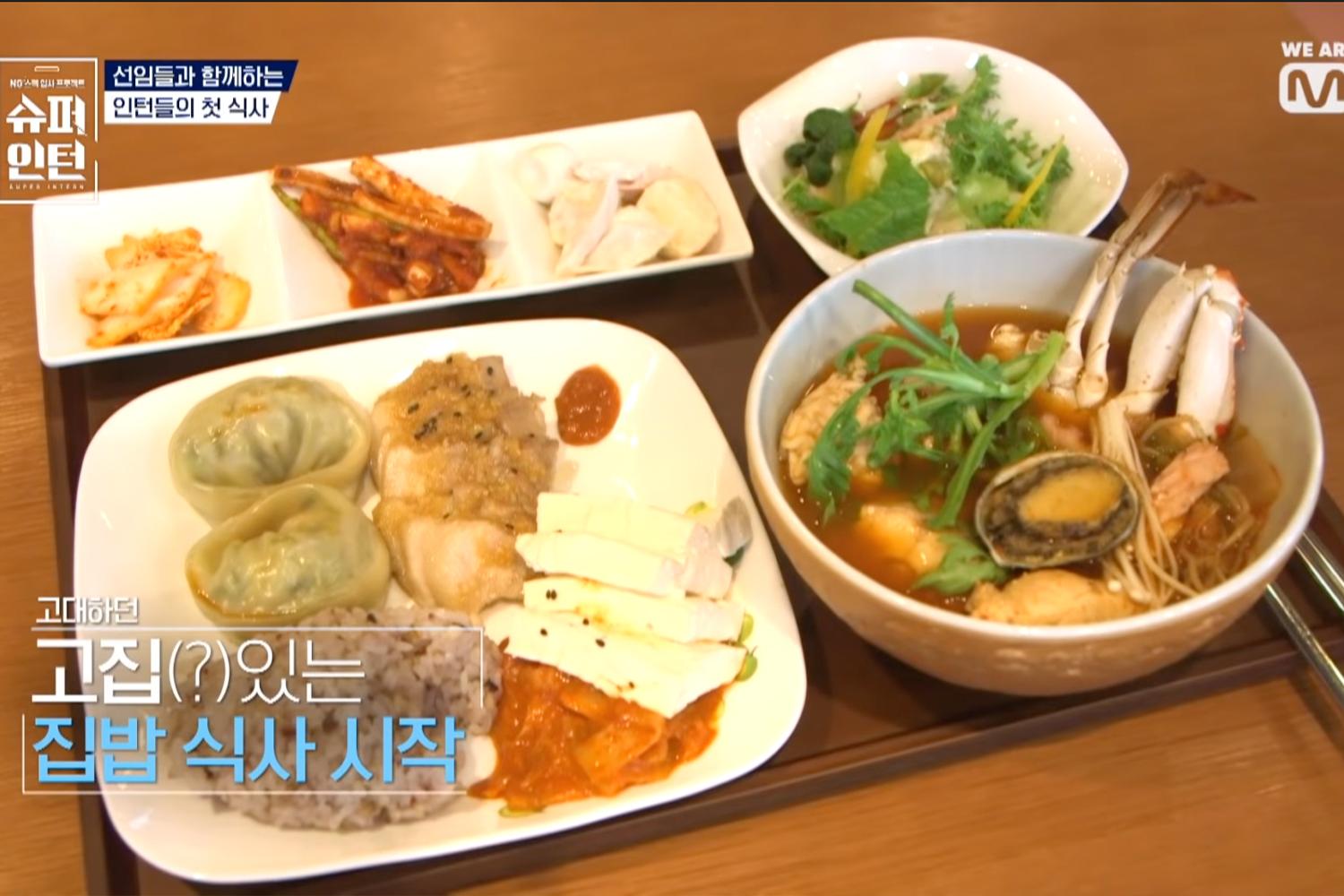 The food being organic is obviously healthy but apparently it's really delicious too!
Bob Bless You, a Korean comedy show exploring all the delicious food in the country, also visited the company cafeteria and was amazed by the buffet-like variety of dishes!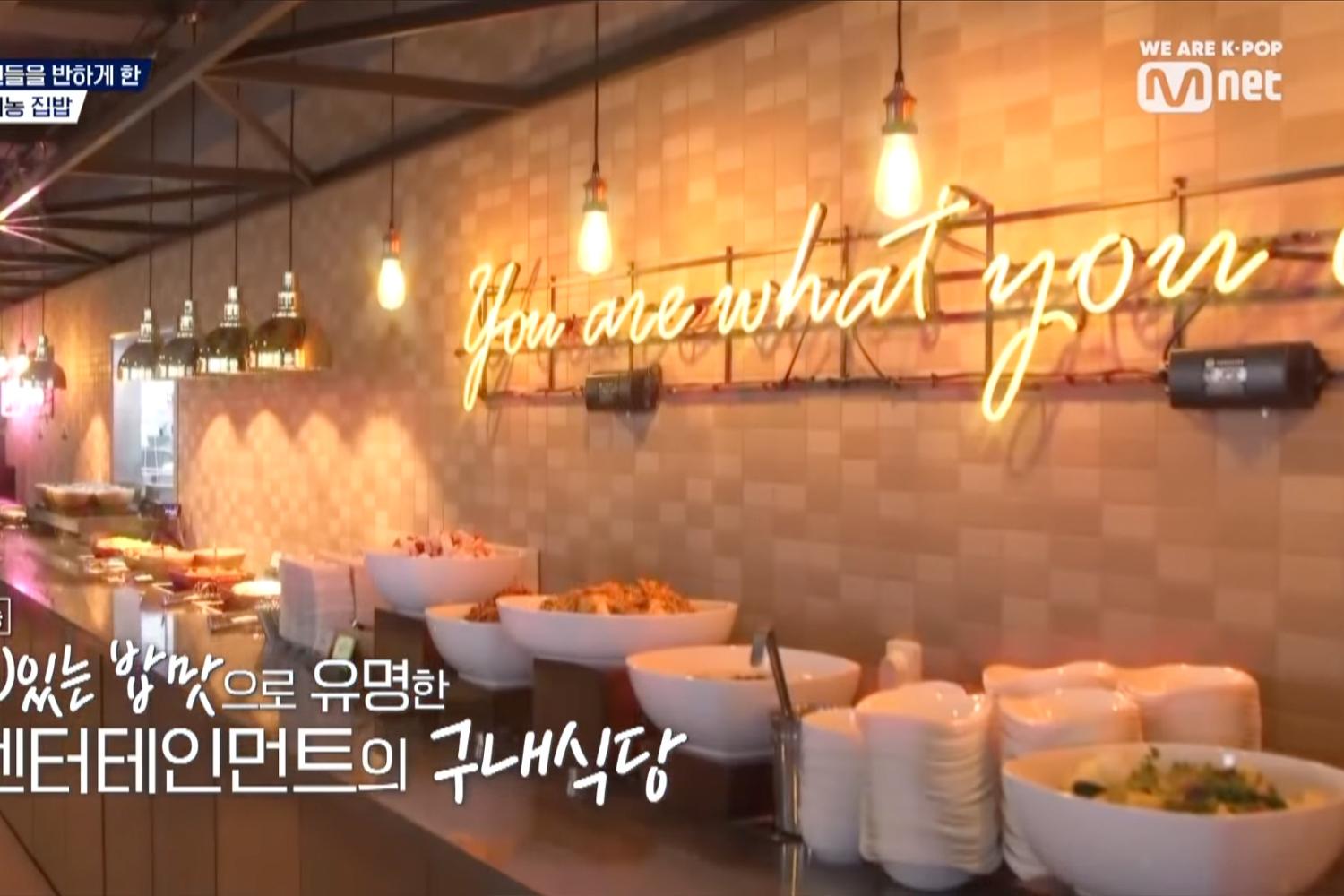 Can we also talk about the cafeteria's decor? It reminds me of a luxury restaurant rather than a company cafeteria.
Great food and decor, plus running into JYP's idols during meal times, working at JYP is packed with benefits!
---
YG
Eatery Trending Among Celebs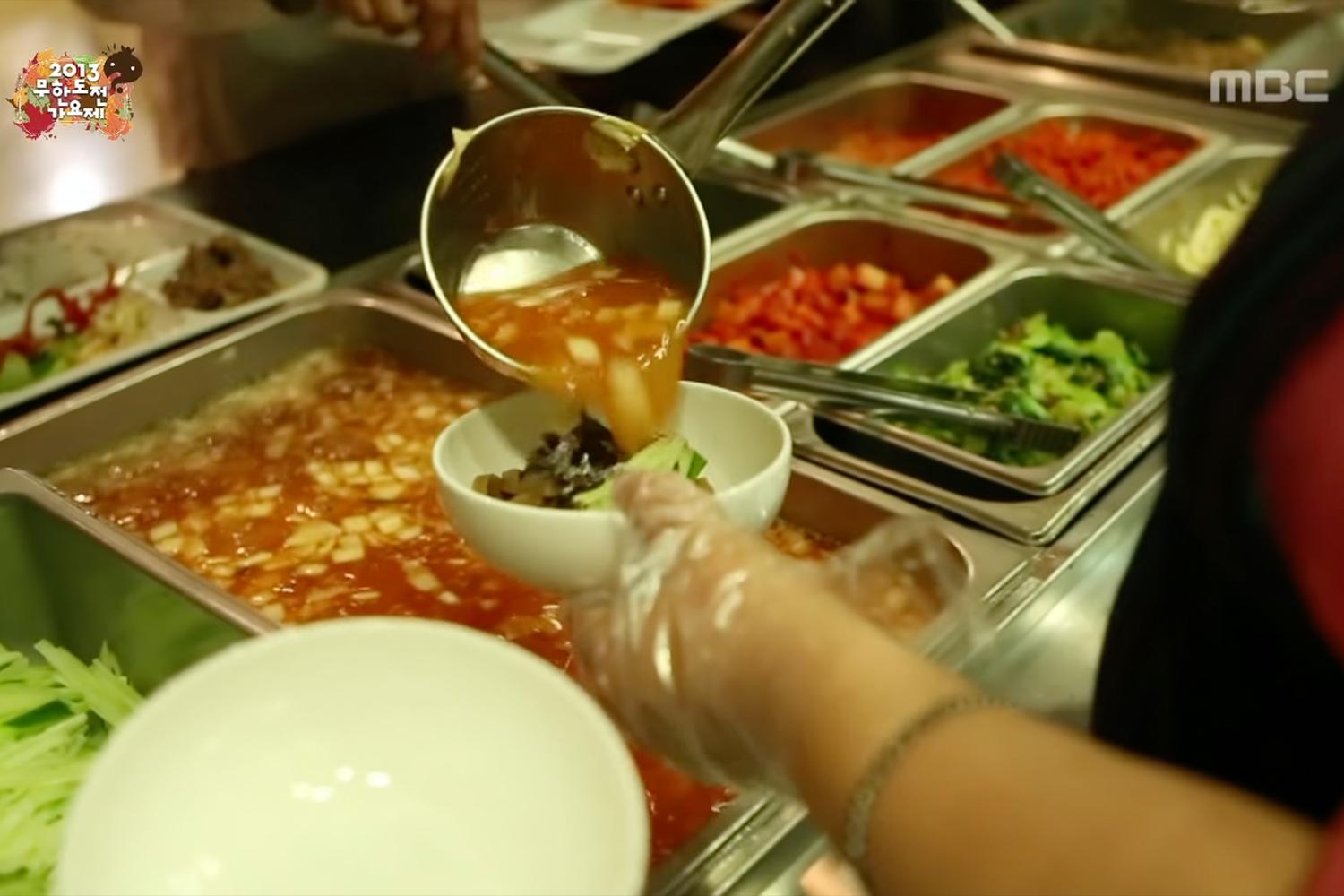 YG's cafeteria, which has been famous for years for its great food, is a place non-YG idols want to visit and taste!
YG's artists like G-Dragon, Winner and BLACKPINK have talked about the great food at their cafeteria on many occasions and its popularity hasn't died down.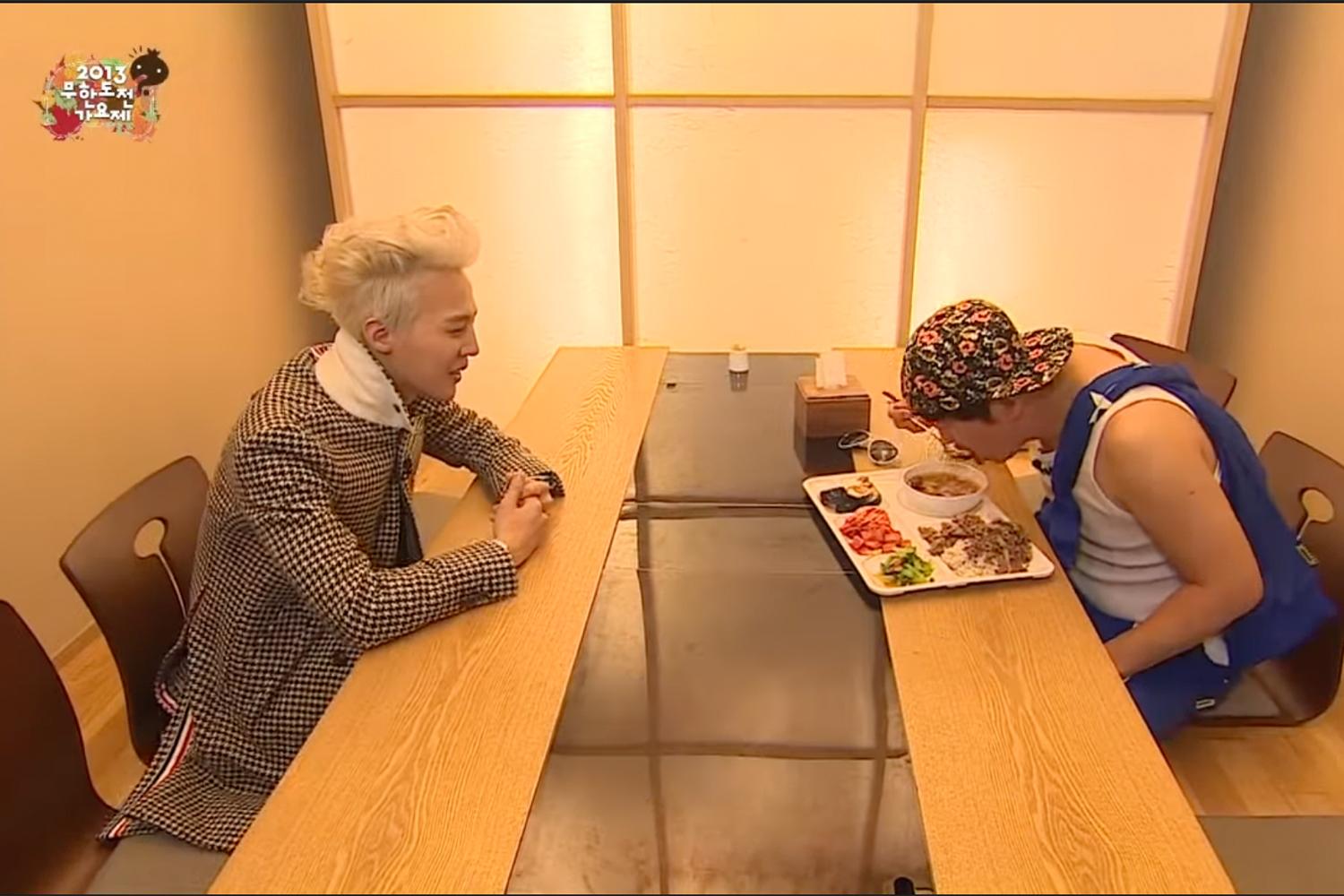 On Infinity Challenge, Jeong Hyeong-don visits the cafeteria with G-Dragon and calls Haha, knowing eating at YG's cafeteria on his bucket list, to brag about how delectable the food is!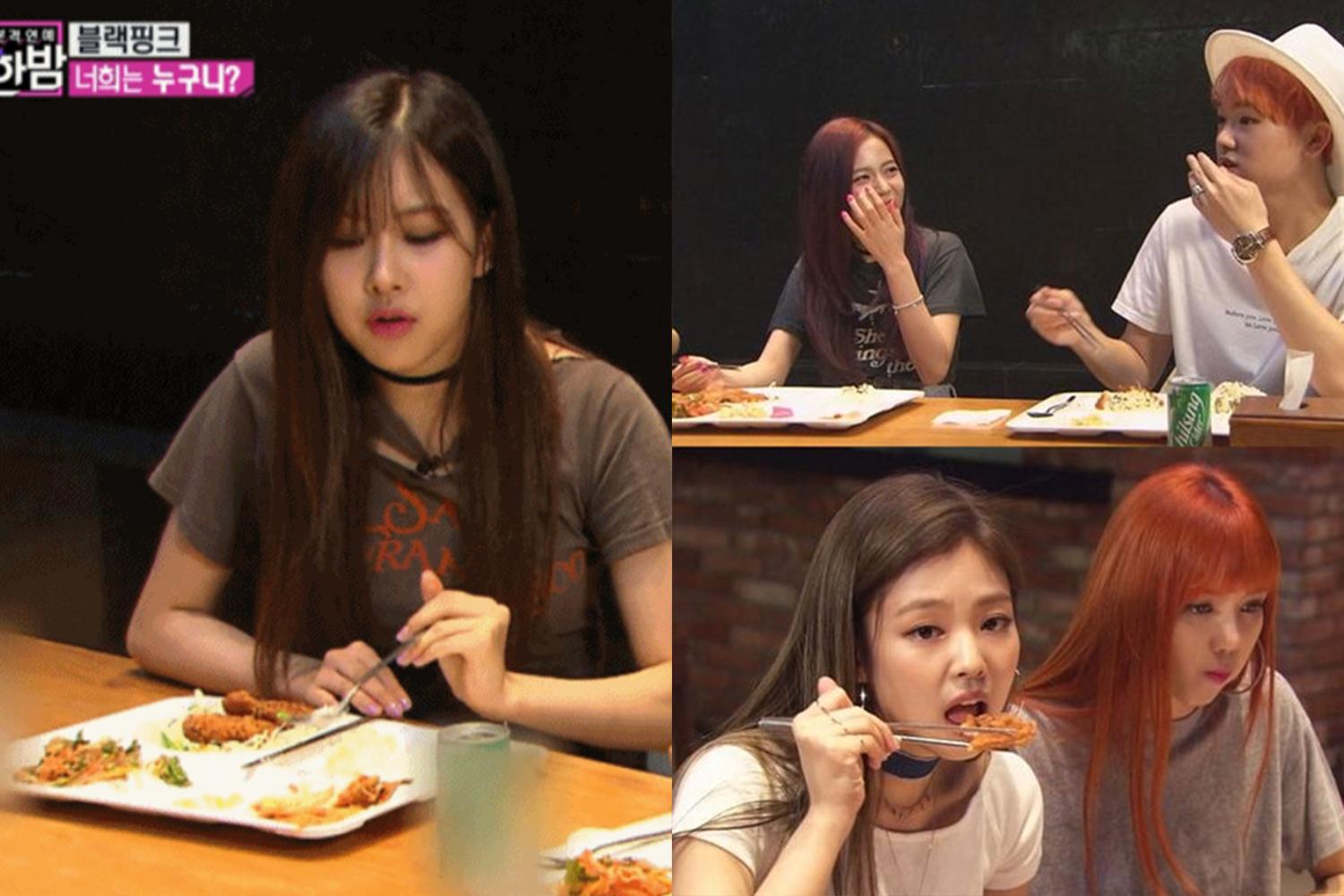 BLACKPINK members on a radio show in 2017 talked about the cooks' talents and said they sometimes even ask to have the banchans to take home!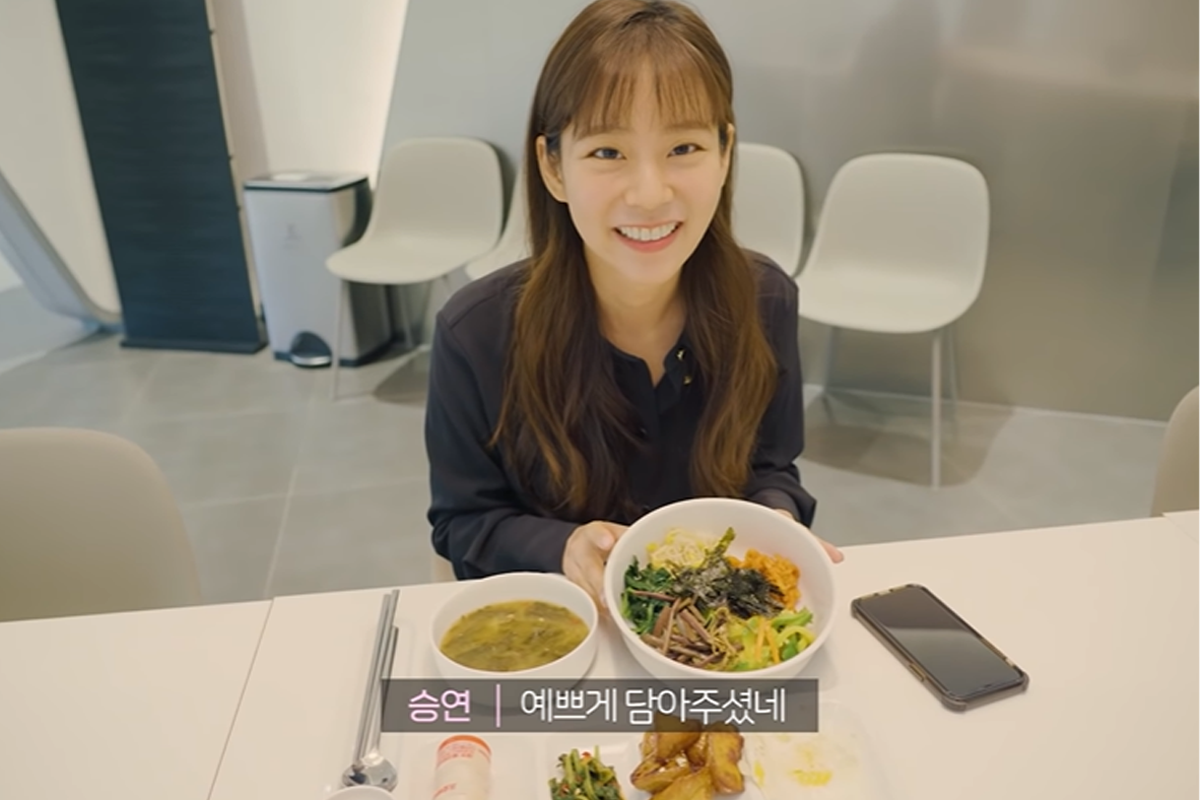 As YG moved to a fancier building in 2020, many were curious about their new cafeteria.
According to an announcement made by YG, the entire second floor resembles a modern restaurant that's very spacious.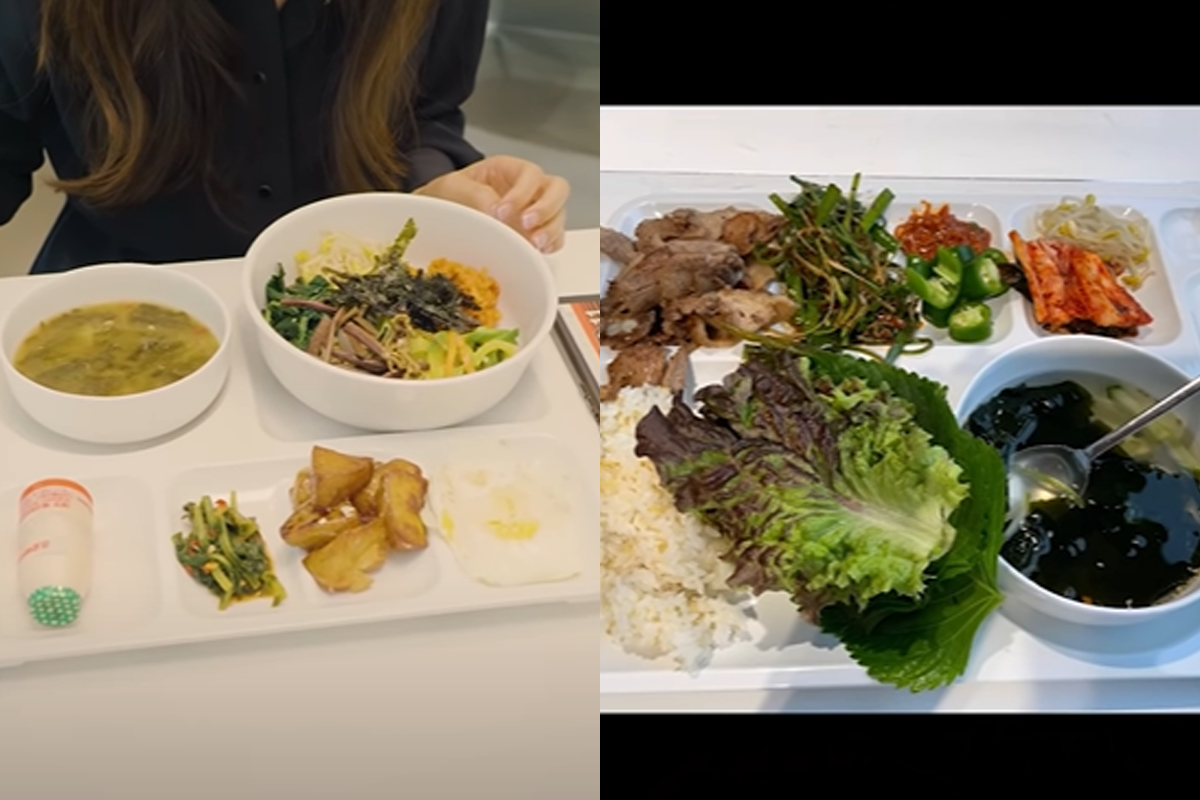 In Han Seung-yeon's YouTube video, you can catch a glimpse of the new cafeteria at the YG building for the first time, and the food still looks delicious.
As expected, YG cafeteria food's high reputation isn't changing anytime soon.
---
SM
A Restaurant Open To Everyone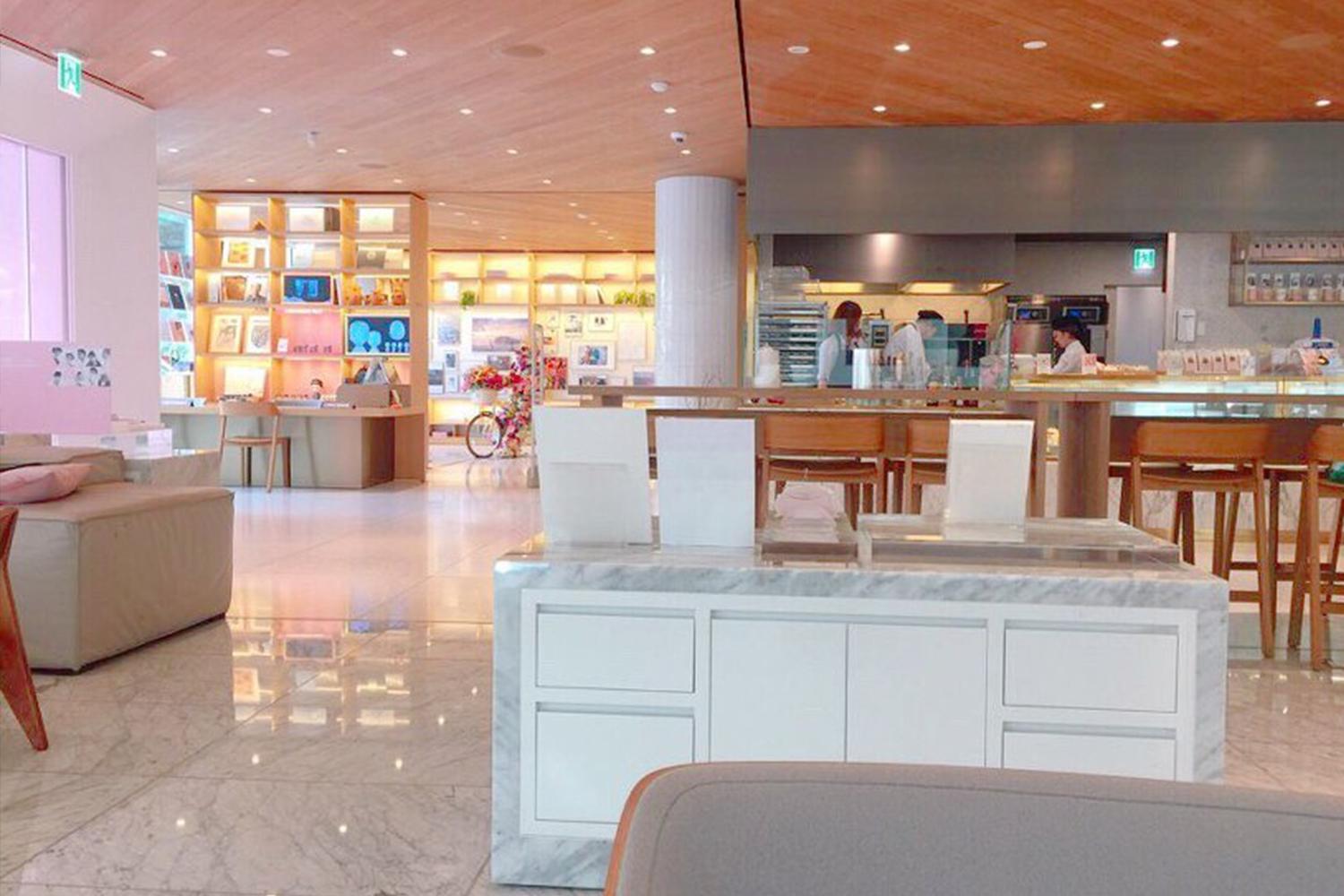 SM Town Cheongdam's SUM Cafe is a popular local spot open to the general public.
Because SM doesn't have an in-company cafeteria like the two mentioned above, its employees get 50% off at the cafeteria instead.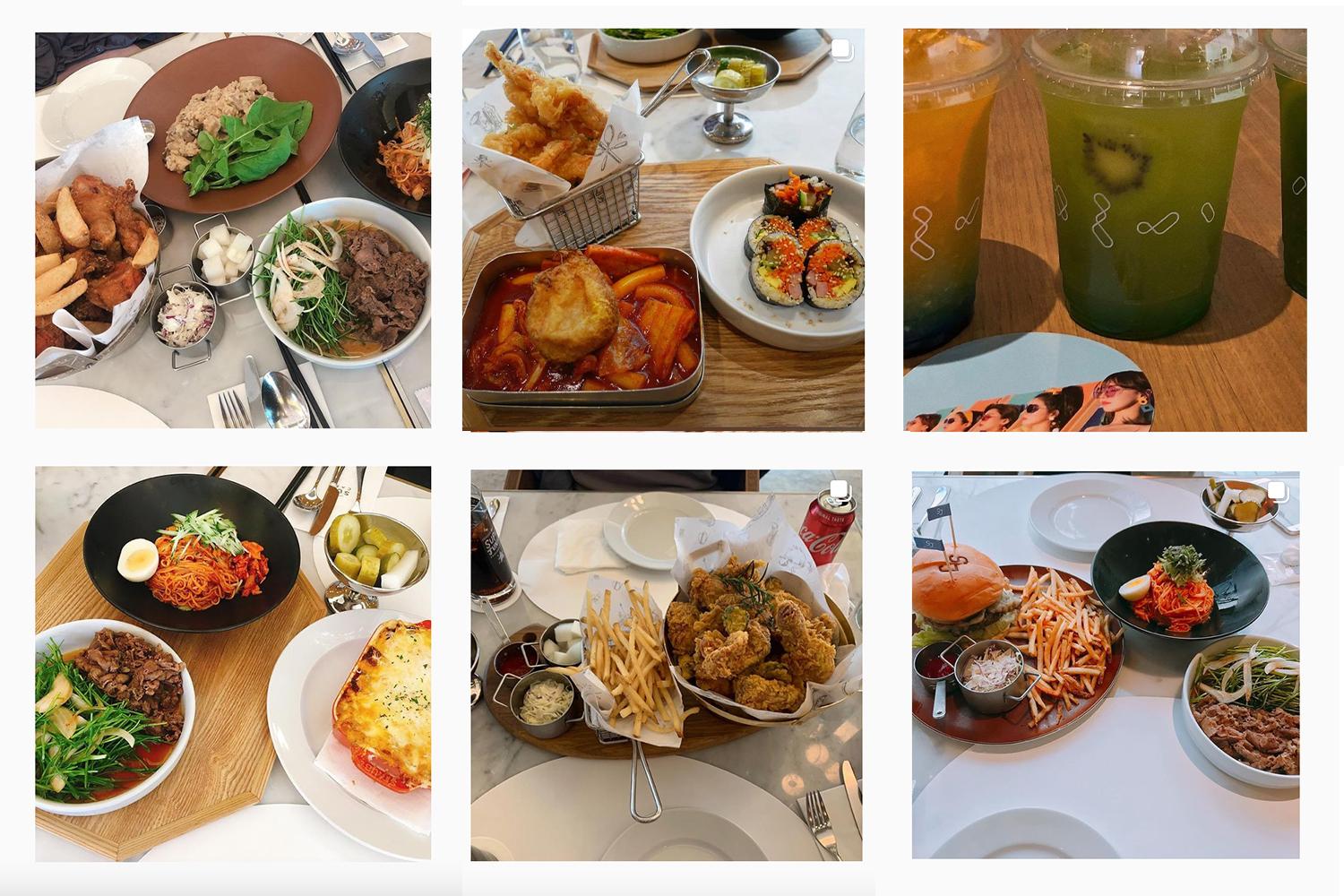 SUM Cafe is beautifully decorated in pink and offers a variety of items on the menu! You'll find a lot of pictures on IG when you search for the cafe.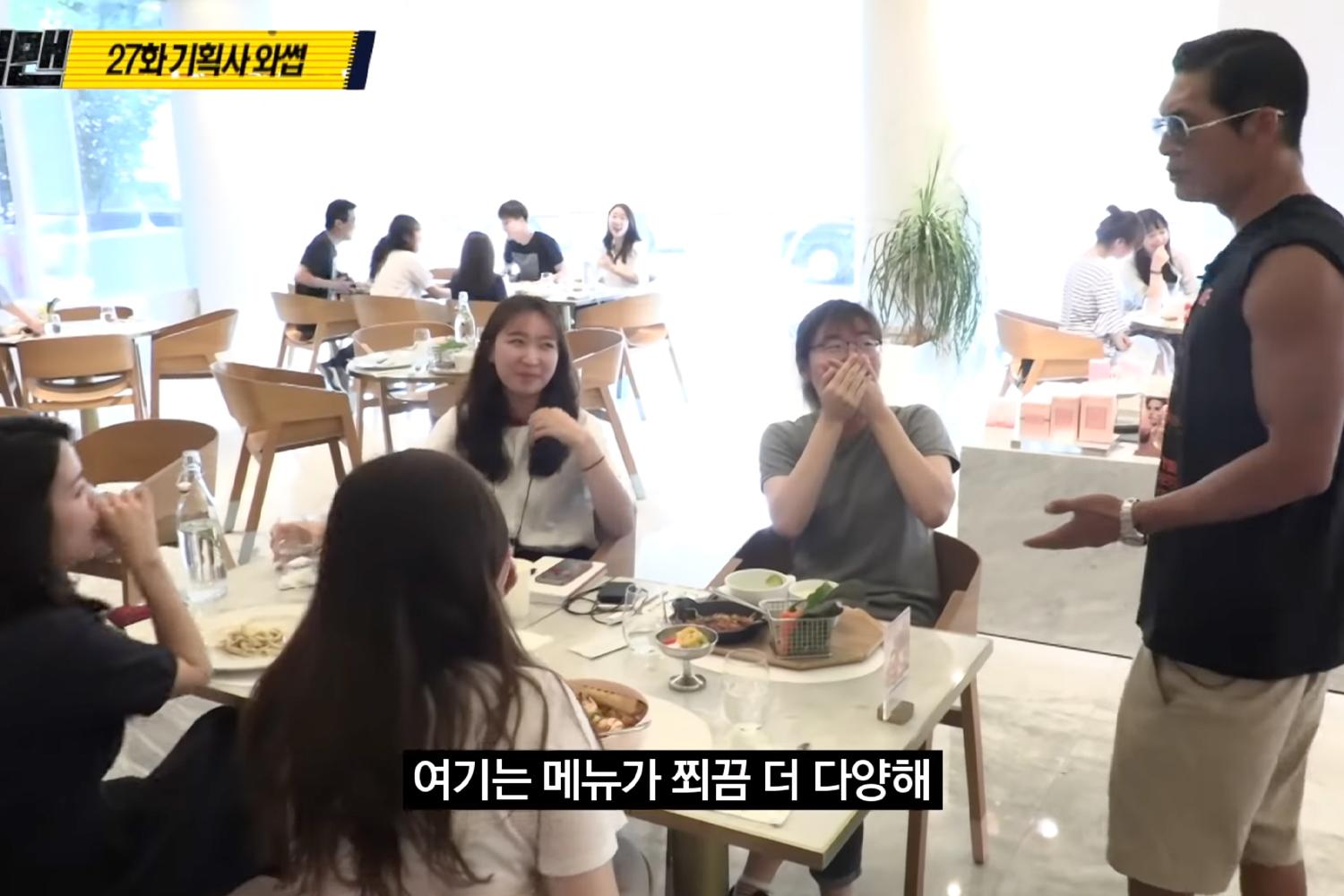 Try the food often enjoyed by SM idols and take a look around the goods shop located in the same building!
---
HYBE
Aiming For The Top Spot
When HYBE was Big Hit, they didn't have a cafeteria at their company.
But as of January 2021, the new HYBE building at Yongsan officially opened a huge cafeteria.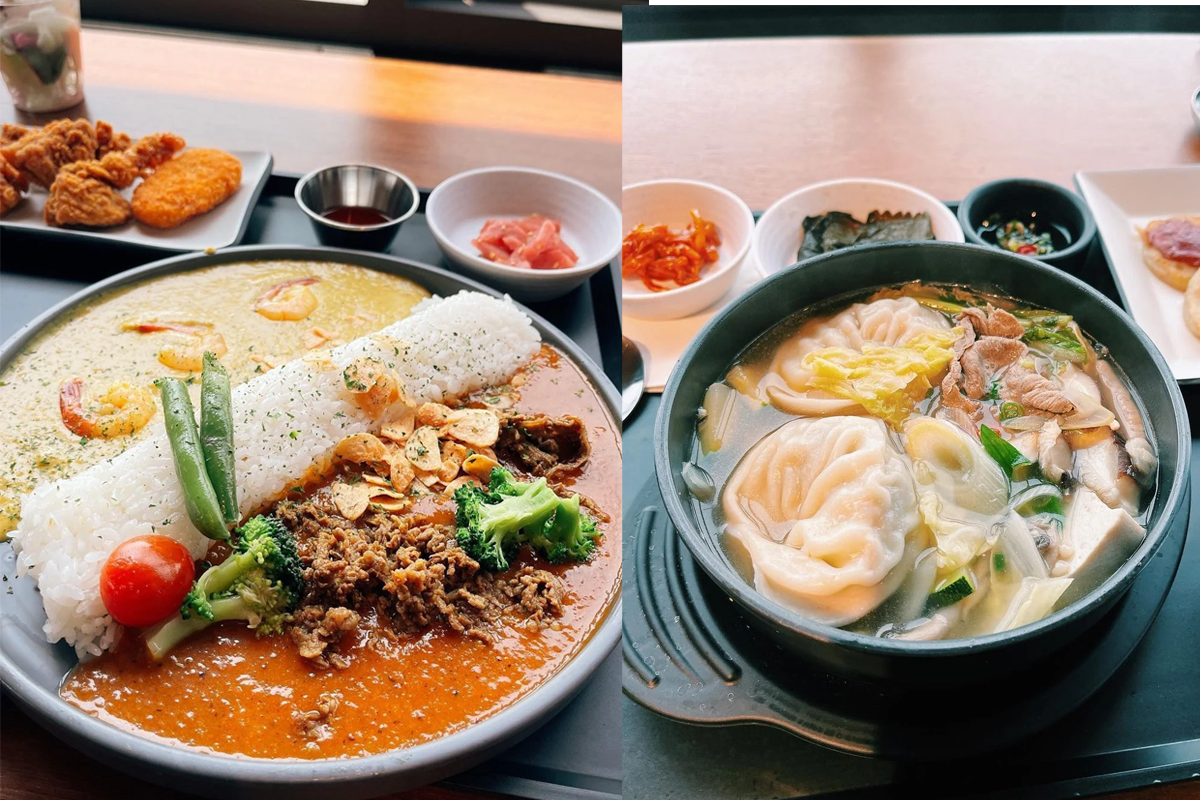 This is the picture that went viral on social media.
These meals are served at the new cafeteria! Don't they look like they're from a high-class restaurant?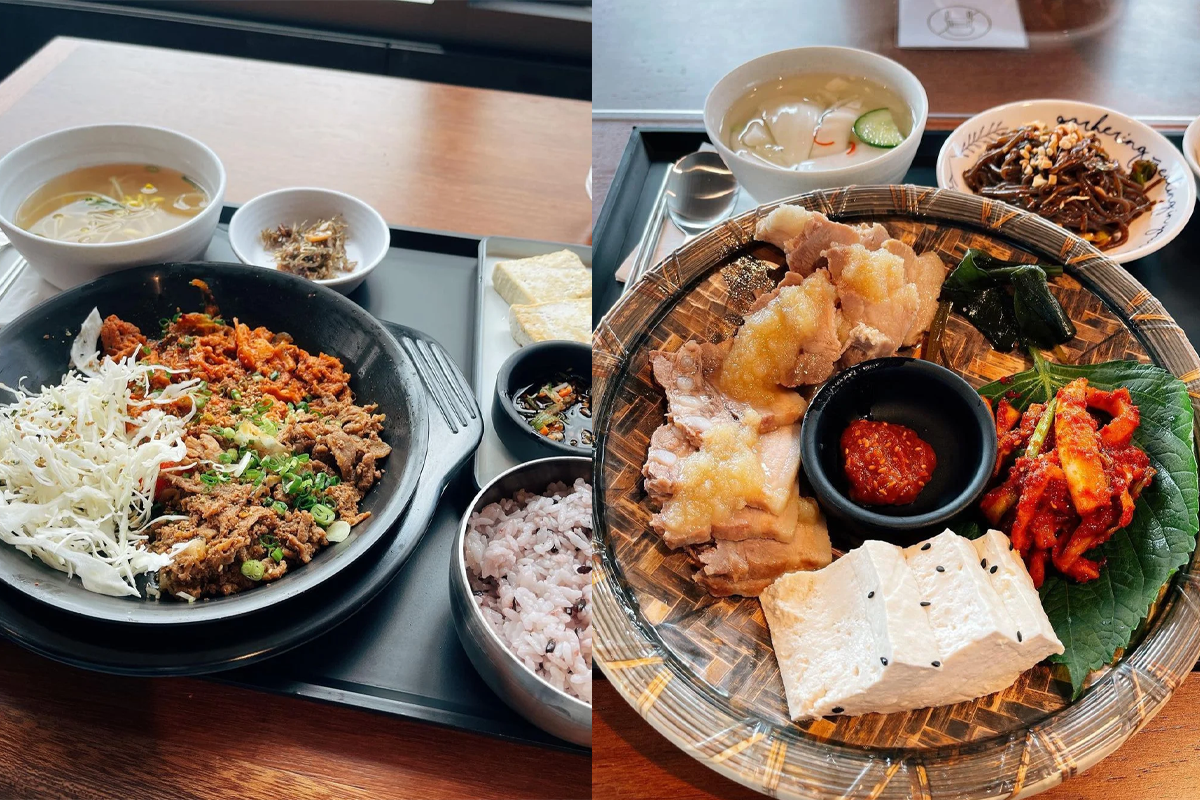 HYBE's new cafeteria is responsible for their employees' daily meals.
Their menus are very diverse. In addition to Korean food, they also serve Japanese, Chinese, Western, and fusion foods.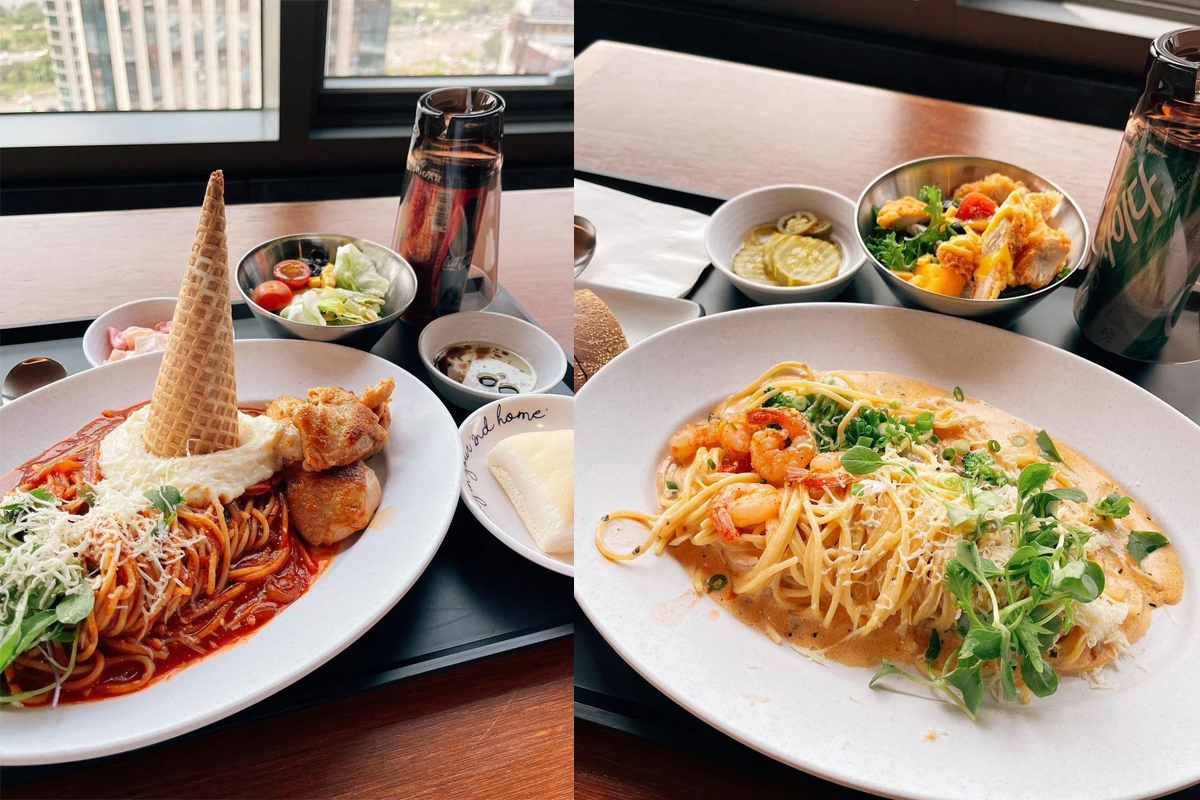 What's even more surprising is that all these fancy meals are only 2,000 won!
It's hard to find a good sandwich in Seoul for 2,000 won but employees at HYBE get to enjoy such high-quality meals at affordable prices.
A new YouTube video by Wassup Man features TXT and Park Joon-hyung touring the new HYBE cafeteria.
The photo above is only a small part of the whole cafeteria, so it's super spacious!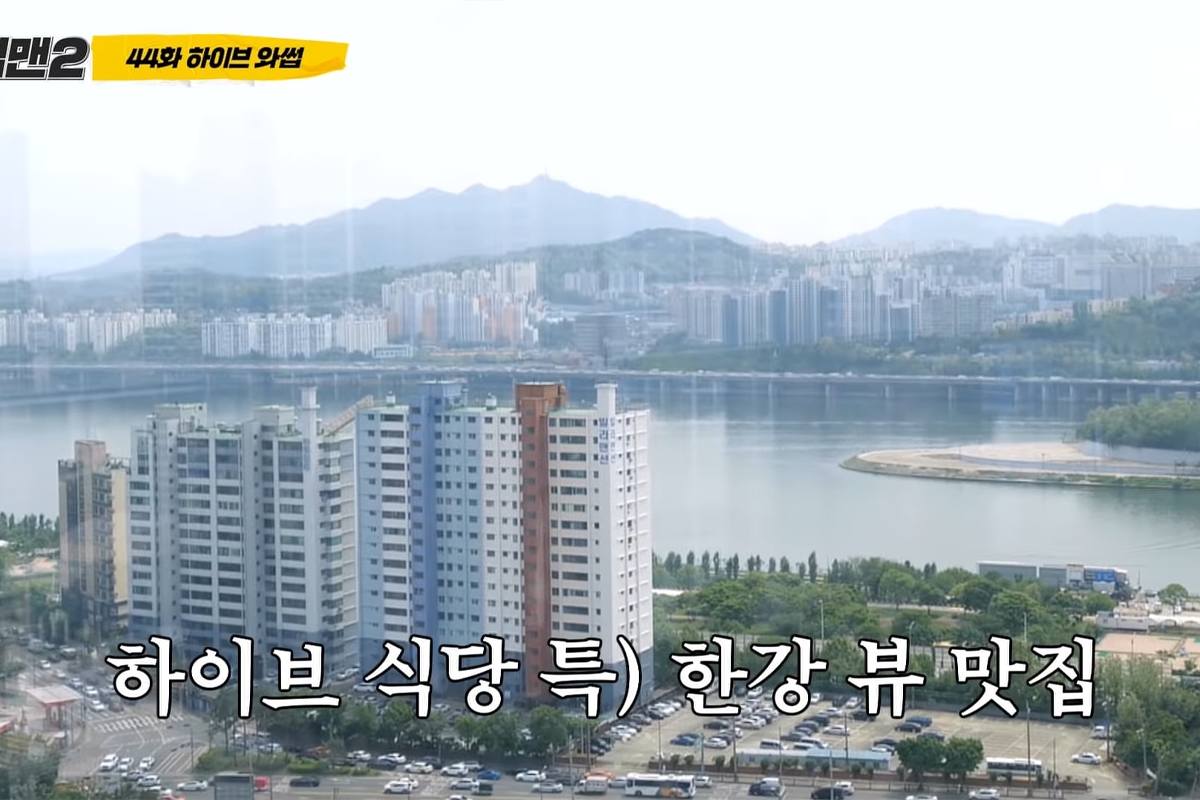 The cafeteria is located on a very high level of the building, so the view is spectacular.
They can enjoy a beautiful view of the Han River while eating delicious meals.
In fact, employees at HYBE said they save a lot of money thanks to the cafeteria since they don't eat out at other restaurants anymore.
---
FEEL GHOOD MUSIC
A Generous Meal Allowance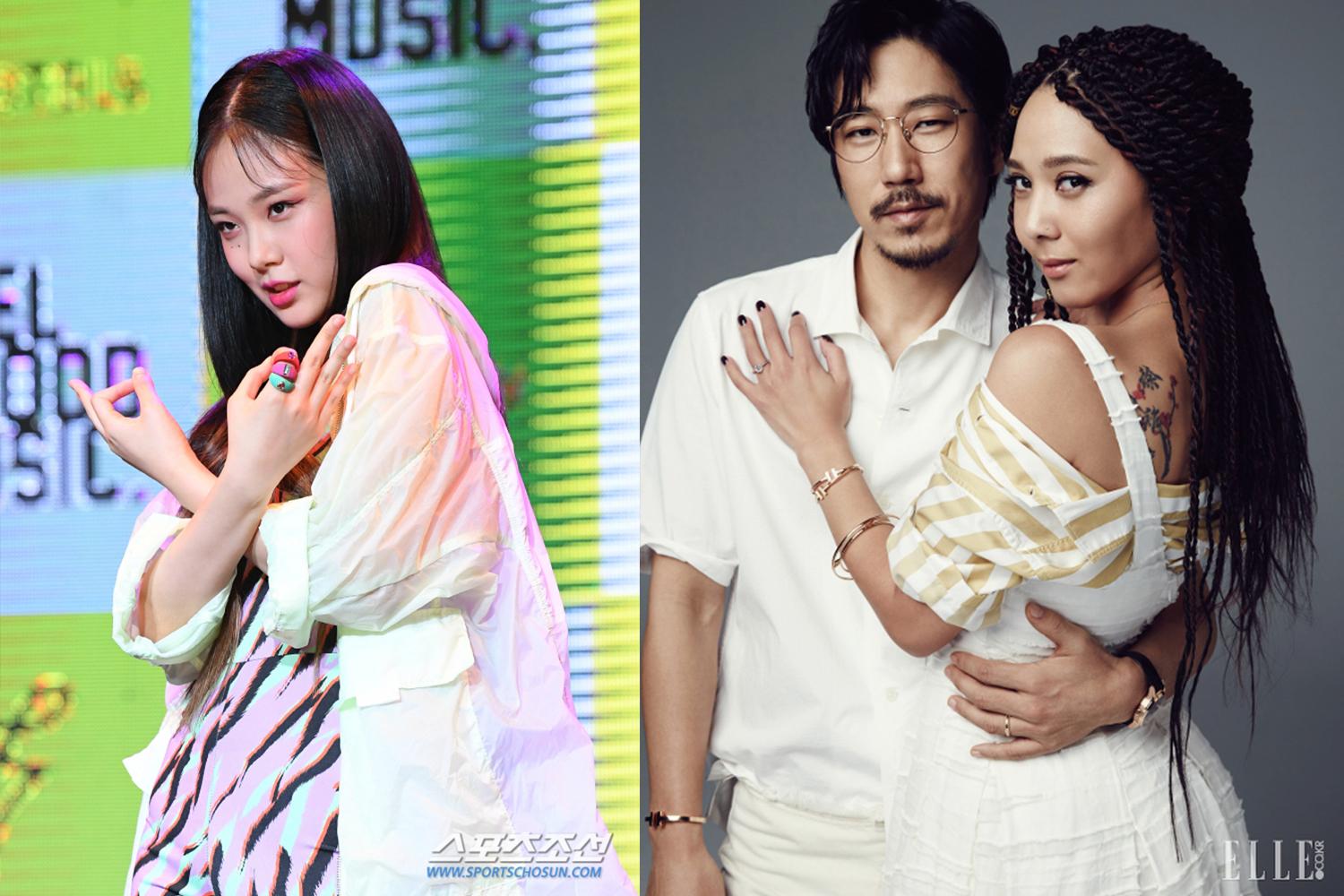 Feel Ghood Music is run by Korea's 1st generation rapper Tiger JK and is home to artists like Yoon Mirae and BIBI, and offers unique benefits to its employees!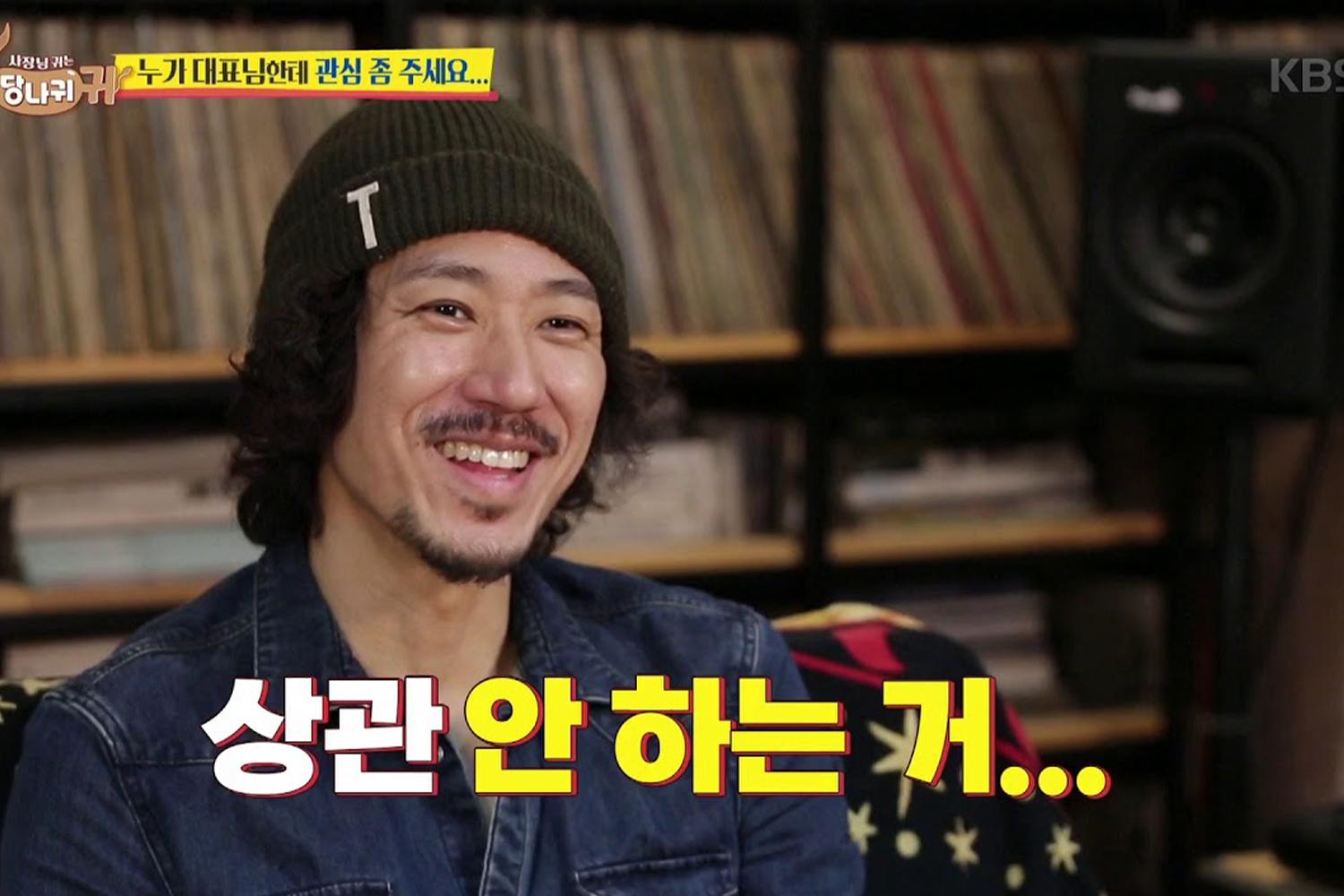 Korea's average meal allowance covered by the company is around 7,000 won (Approx. 6.3 USD) but at Feel Ghood, employees get a meal allowance of 13,000 won!
Tiger JK said he didn't have a lot to eat when he was poor and he wanted to offer his employees a generous meal allowance to make sure they don't get the same feeling of going hungry and lacking food.
---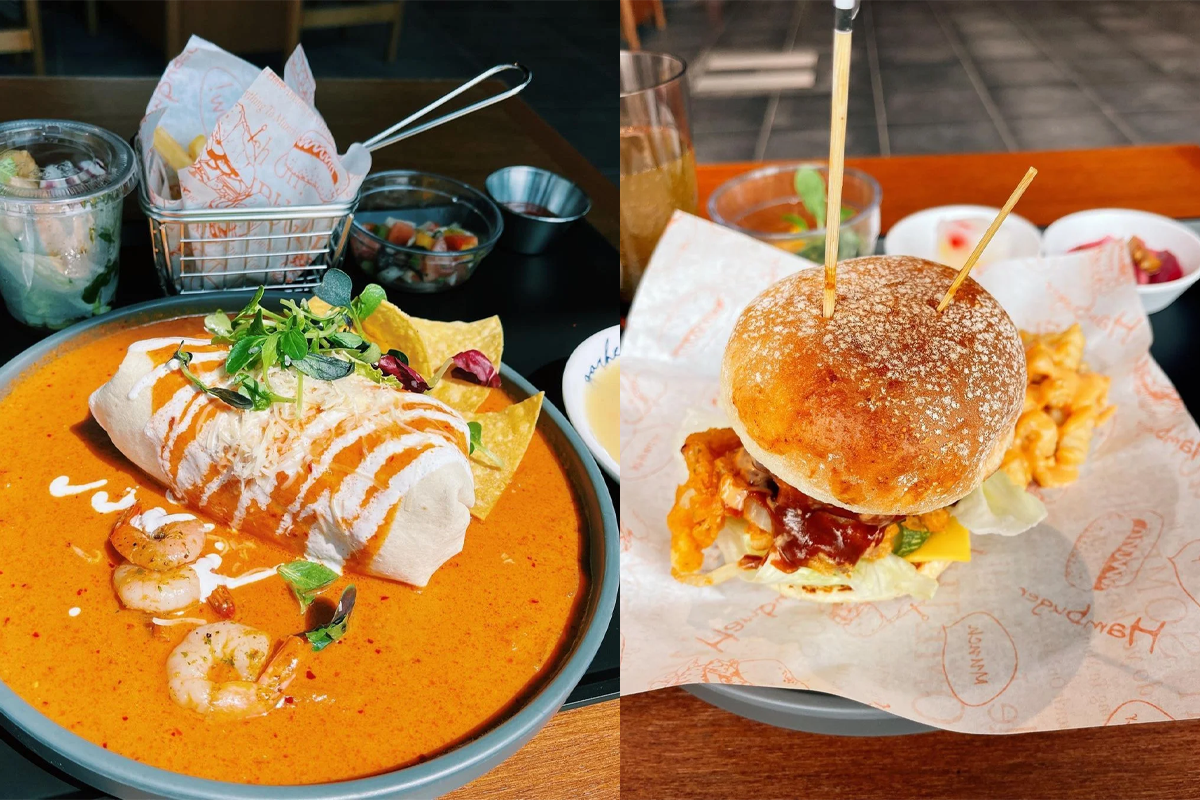 What did you guys think of these company cafeterias? Which one would you want to visit?
I would love to enjoy a nice, organic meal at JYP.
---