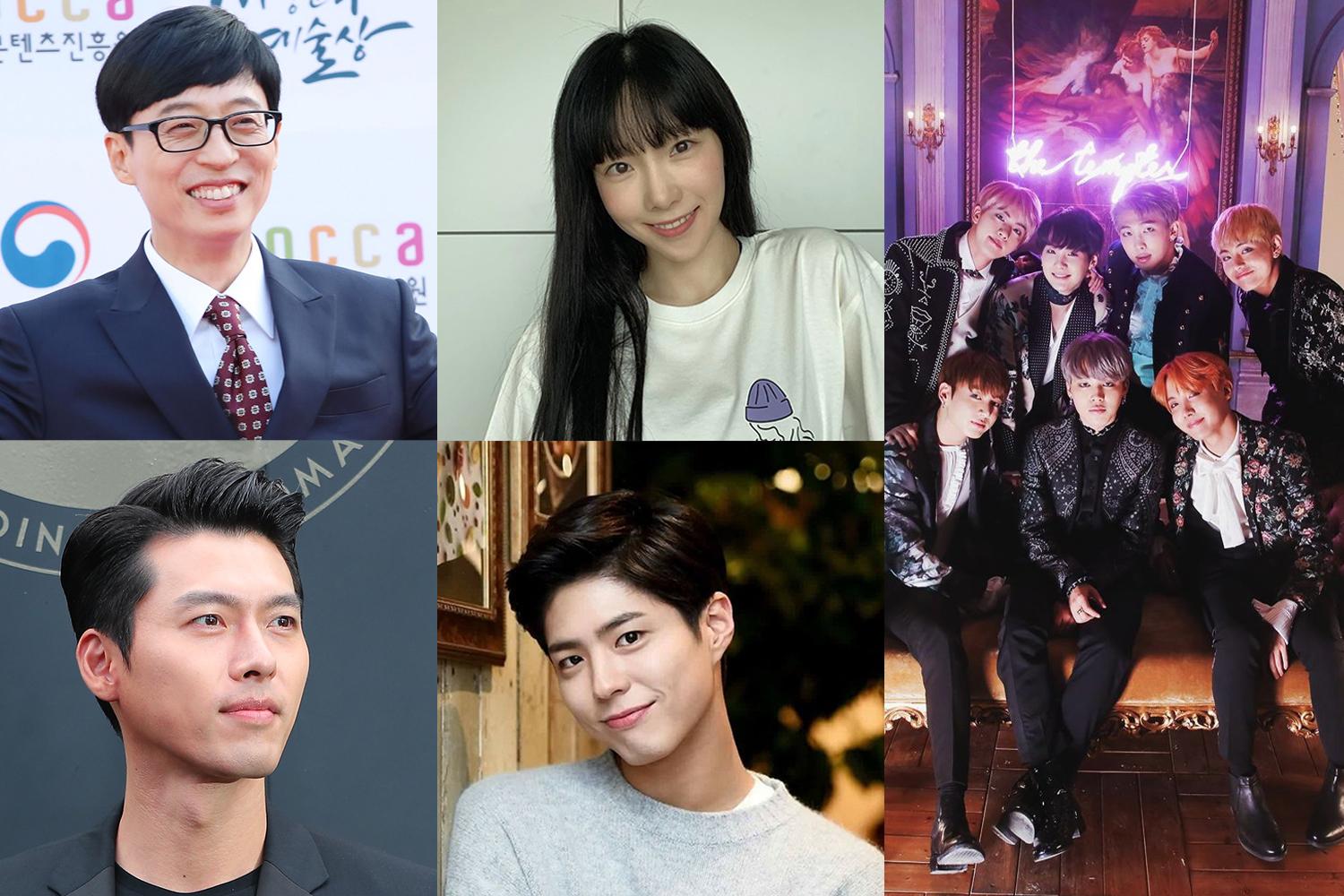 The image that we get of celebrities when we see them on TV can sometimes be deceiving.
We have heard rumors that some stars who look well-mannered on air actually have terrible personalities. Other celebrities might look unfriendly and cold on TV, but in real life they are known for their good deeds.
Here we are going to introduce some examples of Korean celebrities who have been exposed as being thoroughly nice.
We have found the stories on various community sites and social media, via staff, managers, and other people who have met directly with the celebrity in question.
Who are the stars on the list? Scroll down to find out!
---
Yoo Jae-suk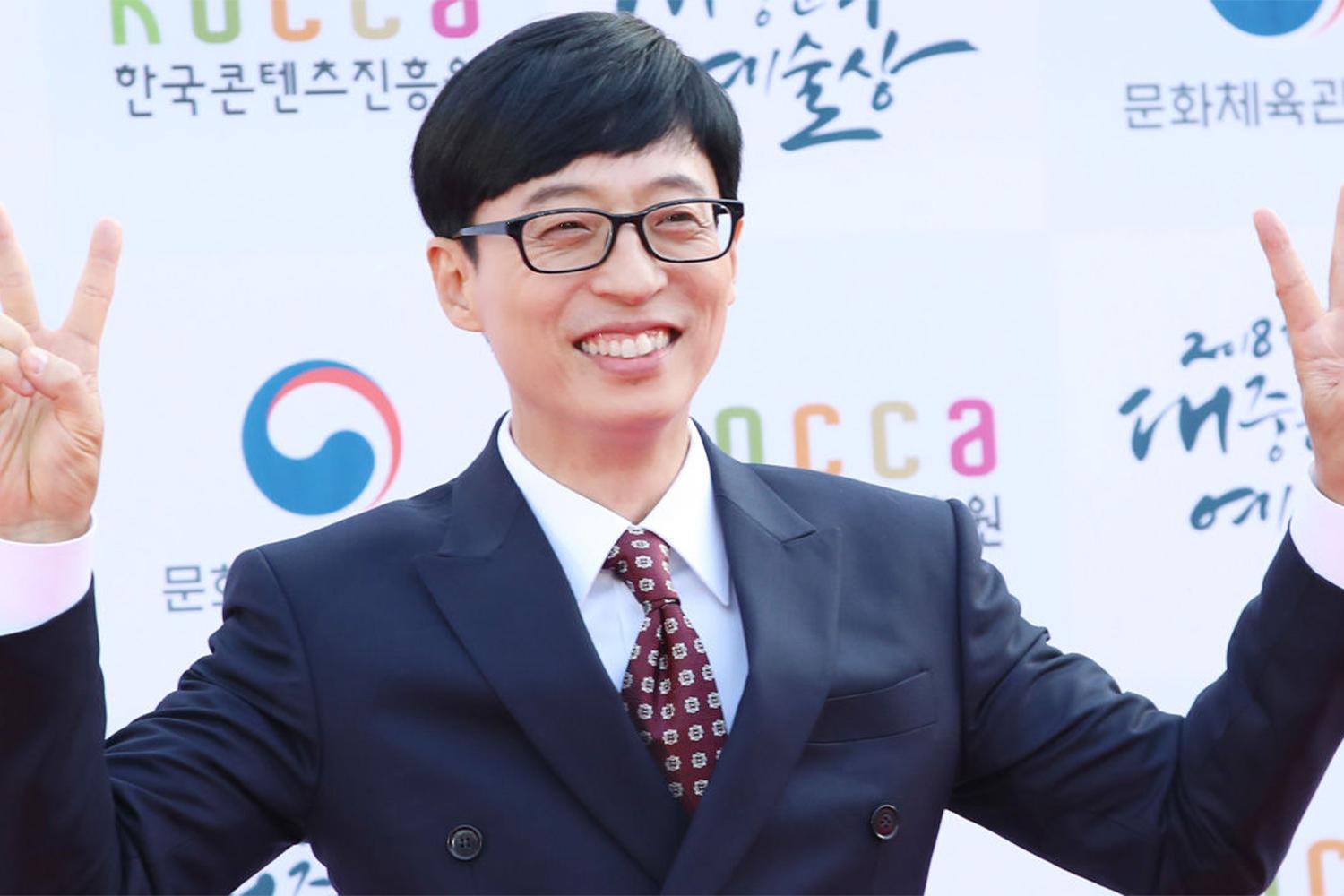 Yoo Jae-suk is probably the most famous TV host and TV in South Korea!
Known for his kind manners, he is one of the most beloved celebrities in the country.
There are many heart-warming stories about Yoo Jae-suk. The one below tells about his consideration for his younger entertainment colleagues.
MAMAMOO's Solar shared a behind-the-scenes story from the first TV show that she did with Yoo Jae-suk, not long after she had debuted with her band.
It had only been about a year since MAMAMOO's debut, and the band had yet to reach the fame it enjoys these days.
Solar said that before the recording started, Yoo Jae-suk first approached the MAMAMOO members, who were still inexperienced and shy in front of cameras, and said, "Solar, Moonbyul, you're here!"
His friendly approach as well as the fact that he already knew their names left a lasting impression on Solar.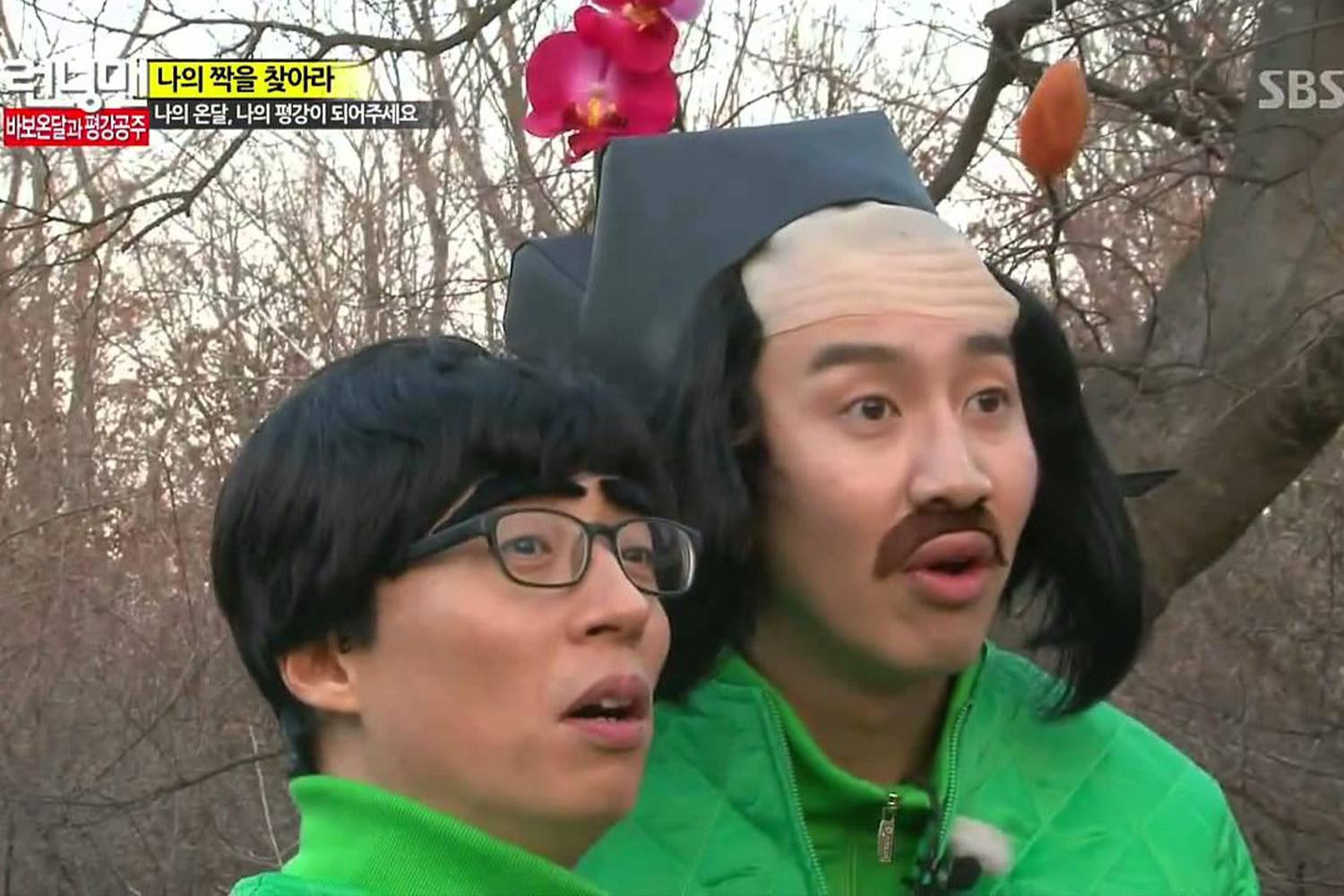 Mamamoo is not the only one with a heart-warming story about Yoo Jae-suk.
Lee Kwang-soo and Haha, both working together with Yoo Jae-suk in the popular entertainment show Running Man, have similar experiences!
As a rookie actor, Lee Kwang-soo once met with Yoo Jae-suk by chance. Yoo Jae-suk friendly approached Lee Kwang-soo, saying, "Hey, Kwang-soo, I'm impressed by your work."
Lee Kwang-soo said that this first impression made him confident that Yoo Jae-suk would gain great success and that he really wanted to work with him.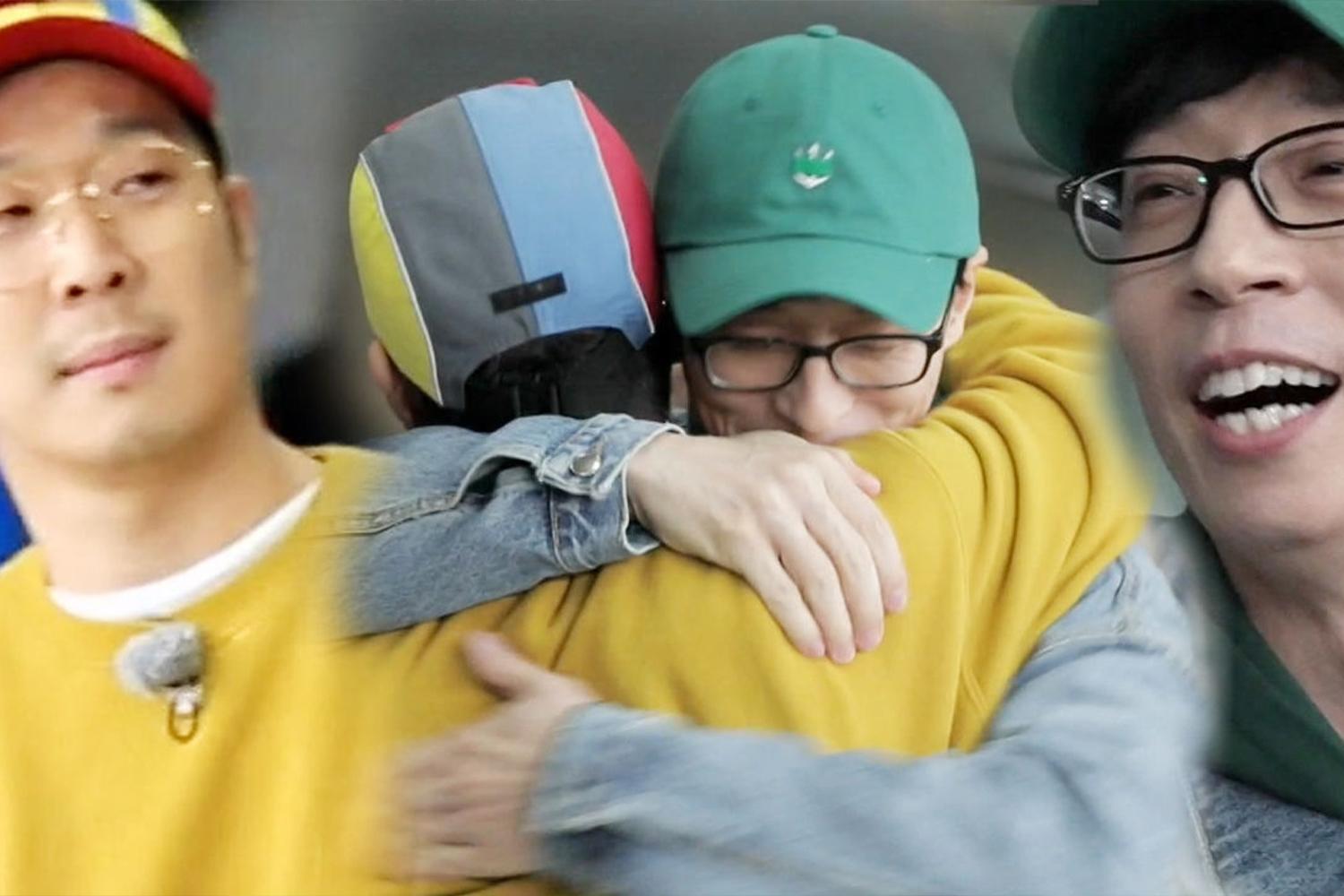 Haha has a similar story to tell.
Haha was working as a supporting actor in the sitcom Nonstop when Yoo Jae-suk happened to pass by. Yoo Jae-suk, already a famous TV host, said to Haha, "Dong-hoon, you're doing great these days. Let's do a show together soon."
Haha said that he has nothing but gratitude and respect for Yoo Jae-suk.
There are dozens of similar stories that tell of Yoo Jae-suk's interest and kindness towards his younger colleagues. Seeing how they ended up working together, Lee Kwang-soo and Haha's stories are particularily fascinating, .
---
BTS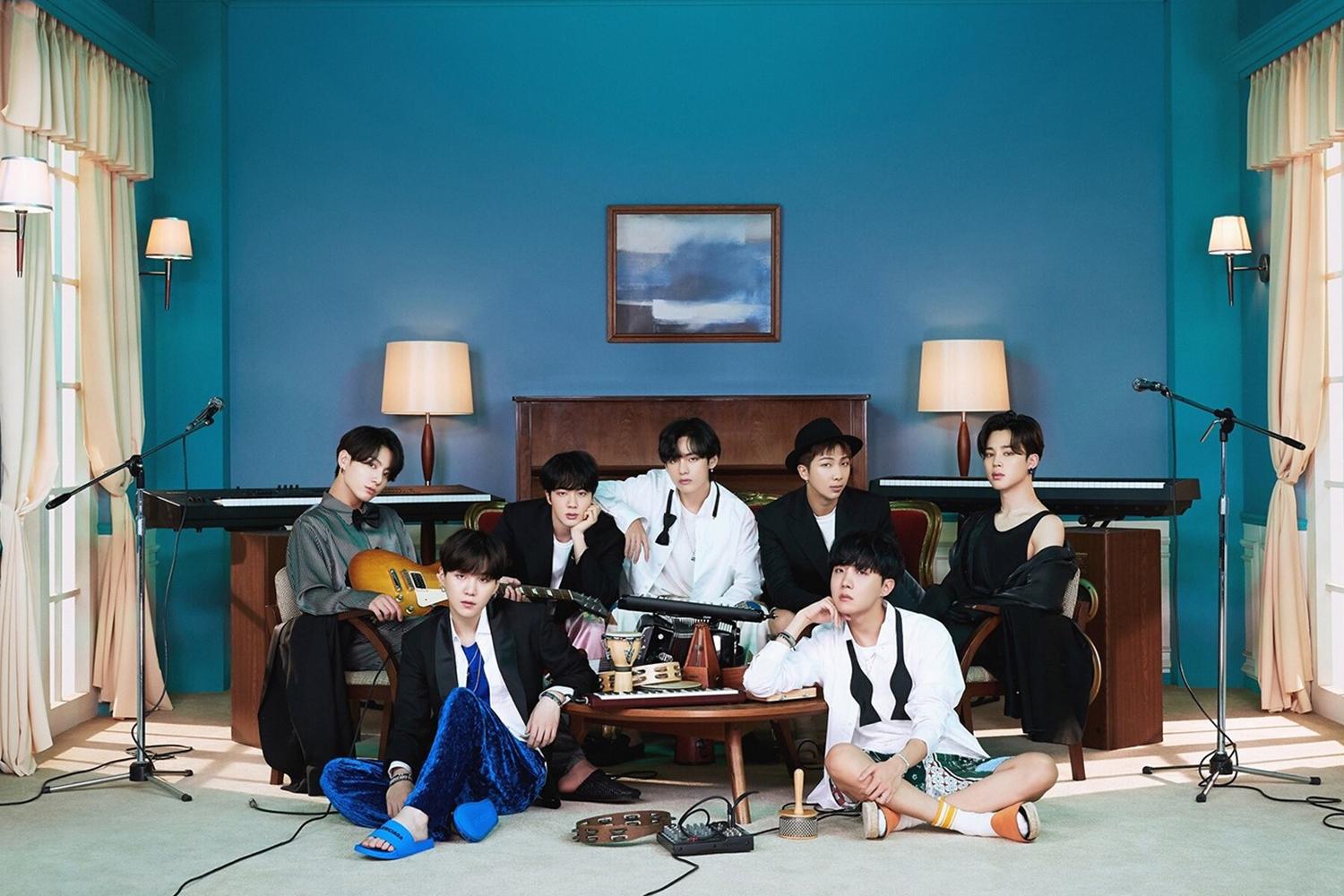 There are tons of behind-the-scenes stories about BTS, revealed by staff working on the set.
The story below has been shared by photographer MJ Kim.
MJ Kim is Paul McCartney's personal photographer, and he has worked with numerous celebrities.
Despite his long experience, MJ Kim said that the good characters and attitude of the BTS members left him truly impressed.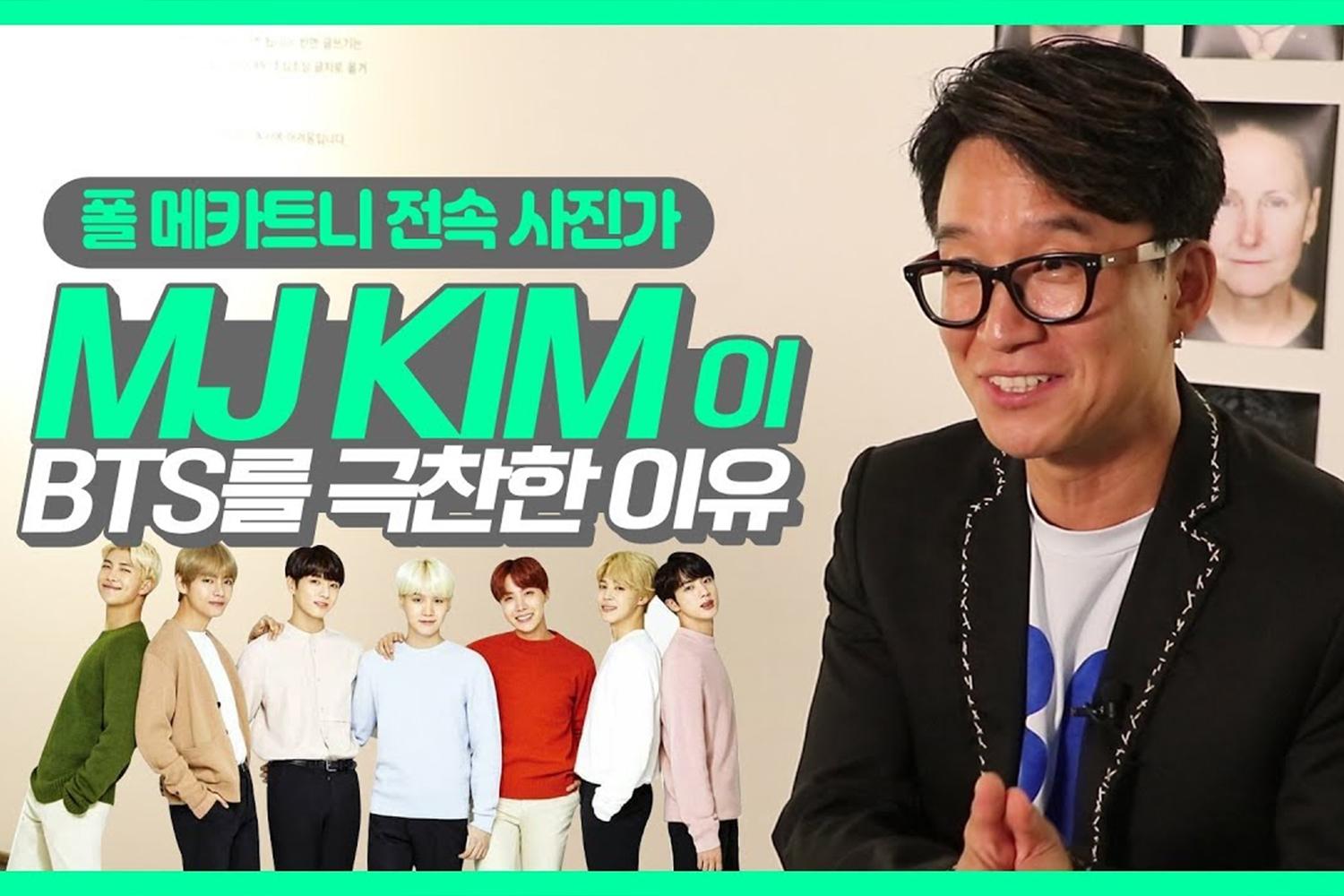 The following story took place when MJ Kim was working with BTS.
Due to BTS's busy schedule, MJ Kim, who was taking pictures for a paper advertisement, had to take his shots while the band was also recording video advertisements.
The filming continued for an excruciating 18 hours.
At the time, BTS were touring overseas, and they had come back to South Korea for some intensive advertisement shooting. The members must have been exhausted, but MJ Kim said that they worked hard and keen with a smile on their faces.
However, it was something that happened after he had taken the last picture that deeply impressed MJ Kim.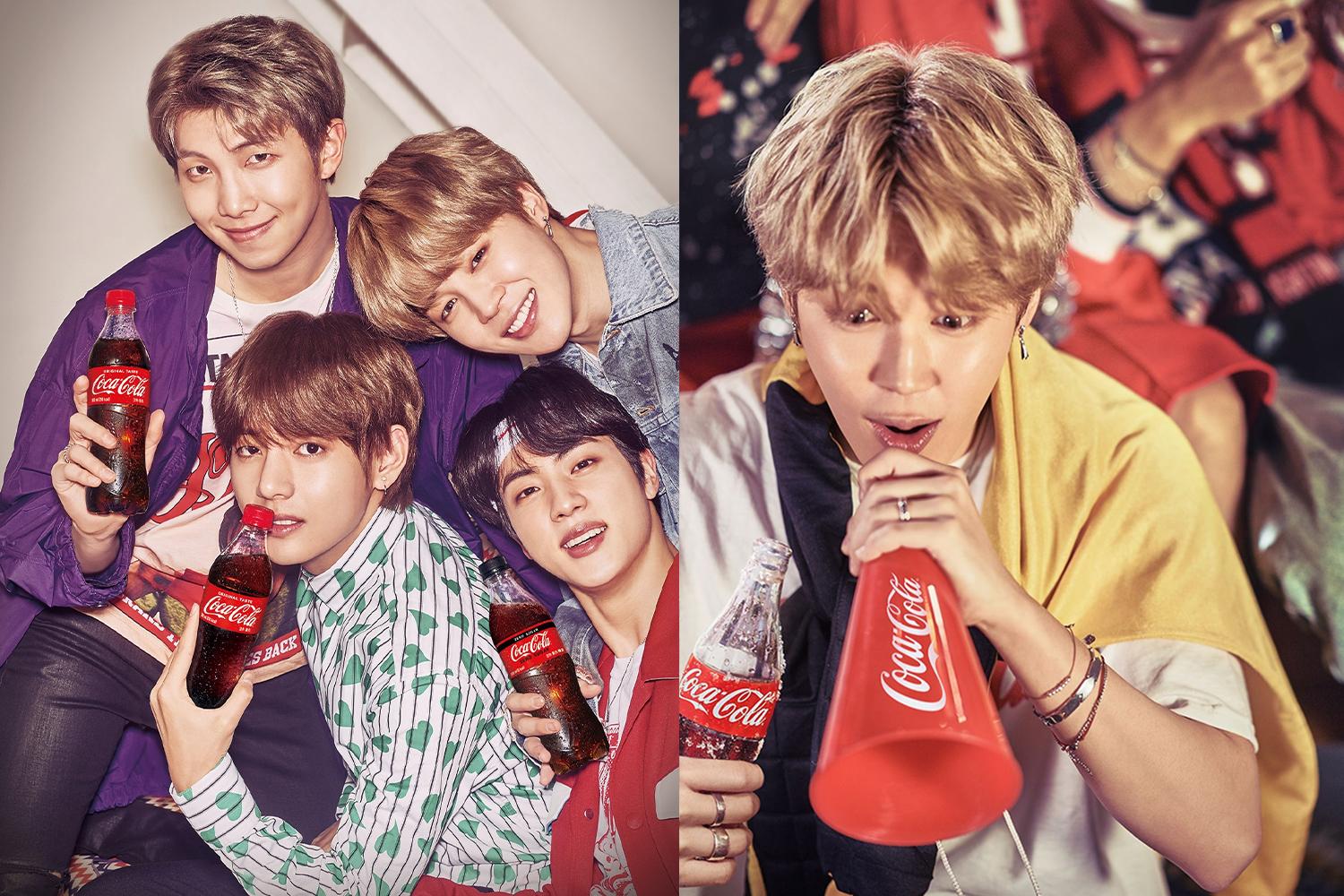 Having finished the shooting for the paper advertisement, BTS stopped to thank MJ Kim before continuing to shoot video commercials.
The BTS members approached MJ Kim and said, "Thank you for staying positive and energetic despite working from early morning until late in the night."
According to the photographer, this is usually something that staff might say to a celebrity after they have finished a day of hard work. But the stars themselves will usually hurry away, only muttering a quick word of reply before they disappear.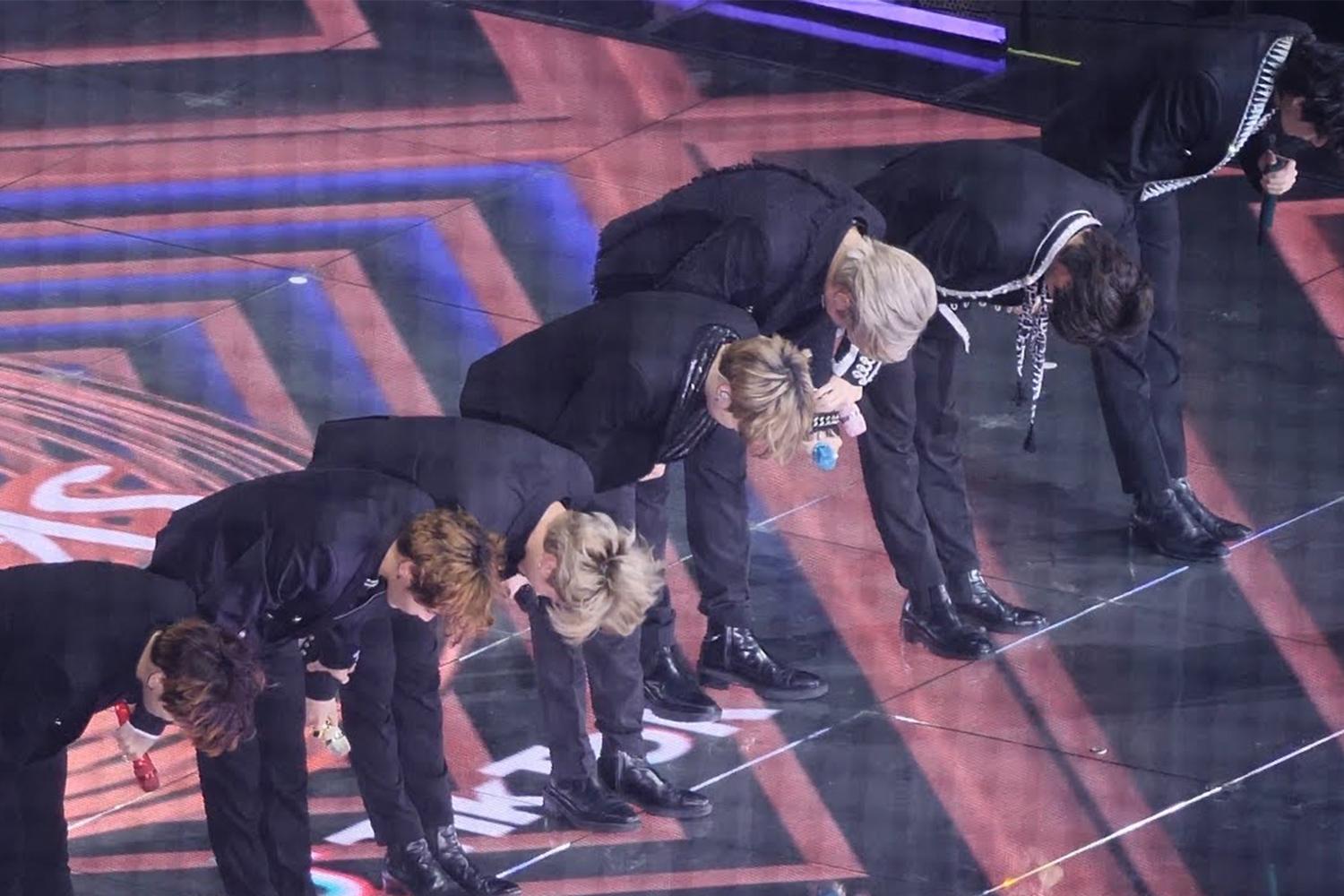 MJ Kim explained that throughout his work experience with stars from all over the world, it was the first time that he had received such a heartfelt greeting, and he was deeply moved.
There are countless other stories from people who worked with BTS, and their consistent positive experiences tell us a lot about the humbleness and kindness found in the BTS members.
---
Hyun Bin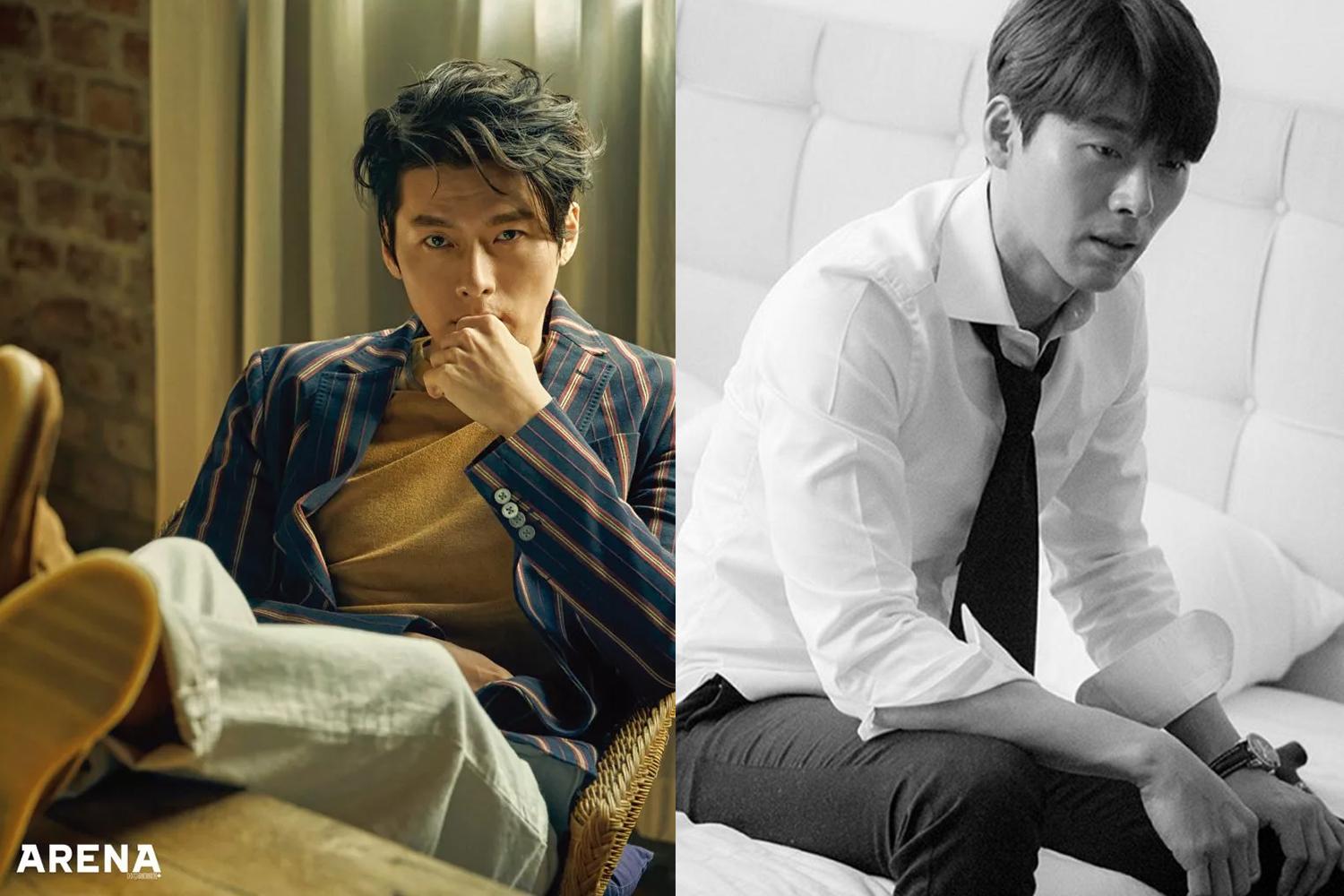 As handsome as ever, Hyun Bin received plenty of love from fans for his performance in Crash Landing On You.
Actor Lee Si-eon, one of Hun Bin's closest friends, recently shared a sweet story about the star.
Lee Si-eon made his big debut in the TV series Friend, Our Legend, where Hyun Bin also starred.
Up until he landed the role in the drama series, Lee Si-eon had been working as a supporting actor, always struggling to make ends meet economically.
During the filming, Lee Si-eon went to the funeral service of the mother of one of his colleagues.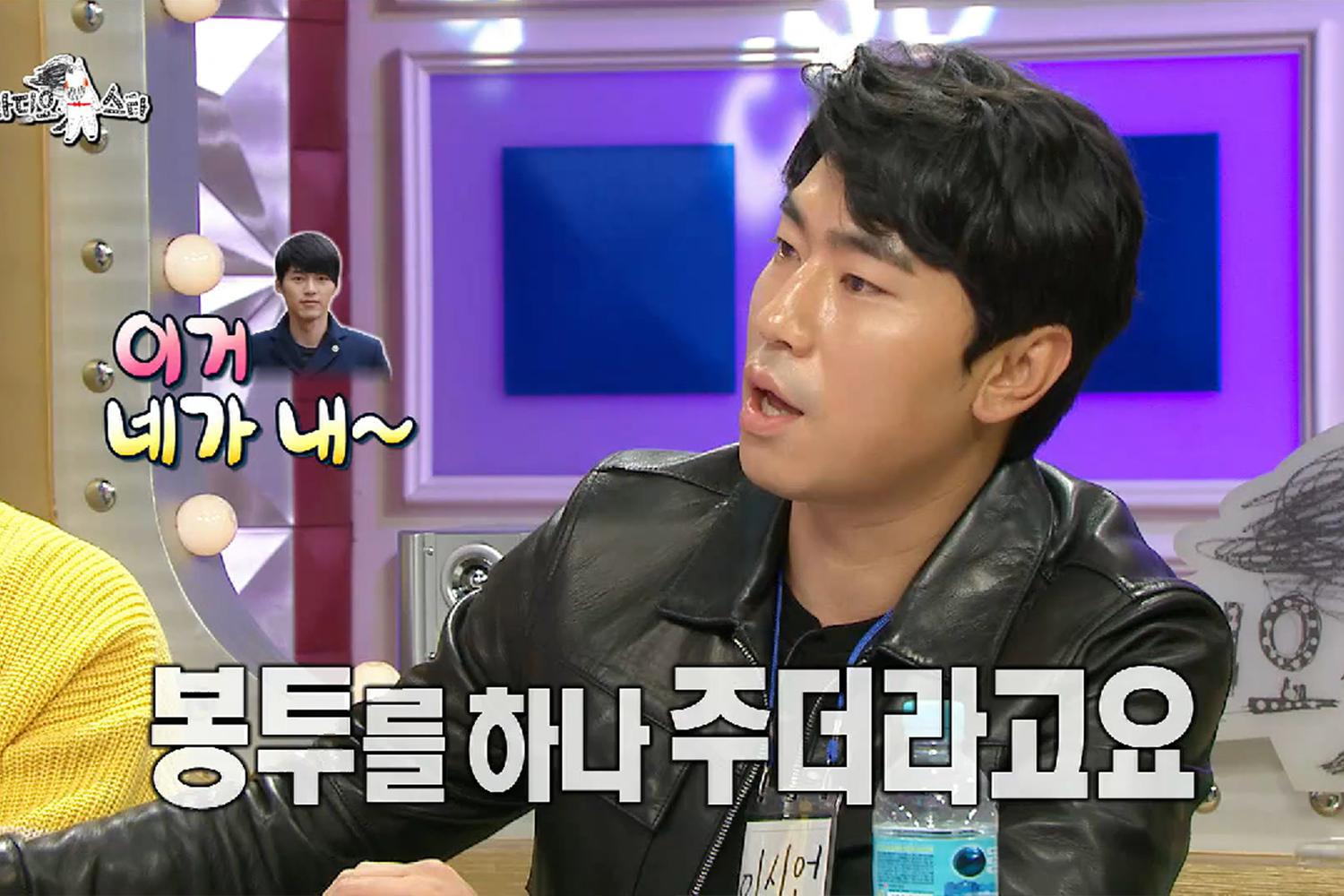 However, at the time he did not even have money to give as condolence money, a custom in South Korea. Having arrived to the funeral with other colleagues, he stopped by the entrance, not knowing what to do.
That's when Hyun Bin approached Lee Si-eon and handed him an envelope. "Use this for condolence money," he simply said, leaving Lee Si-eon deeply moved.
The story tells us how considerate Hyun Bin is, noticing the struggles of people around him without them having to say anything.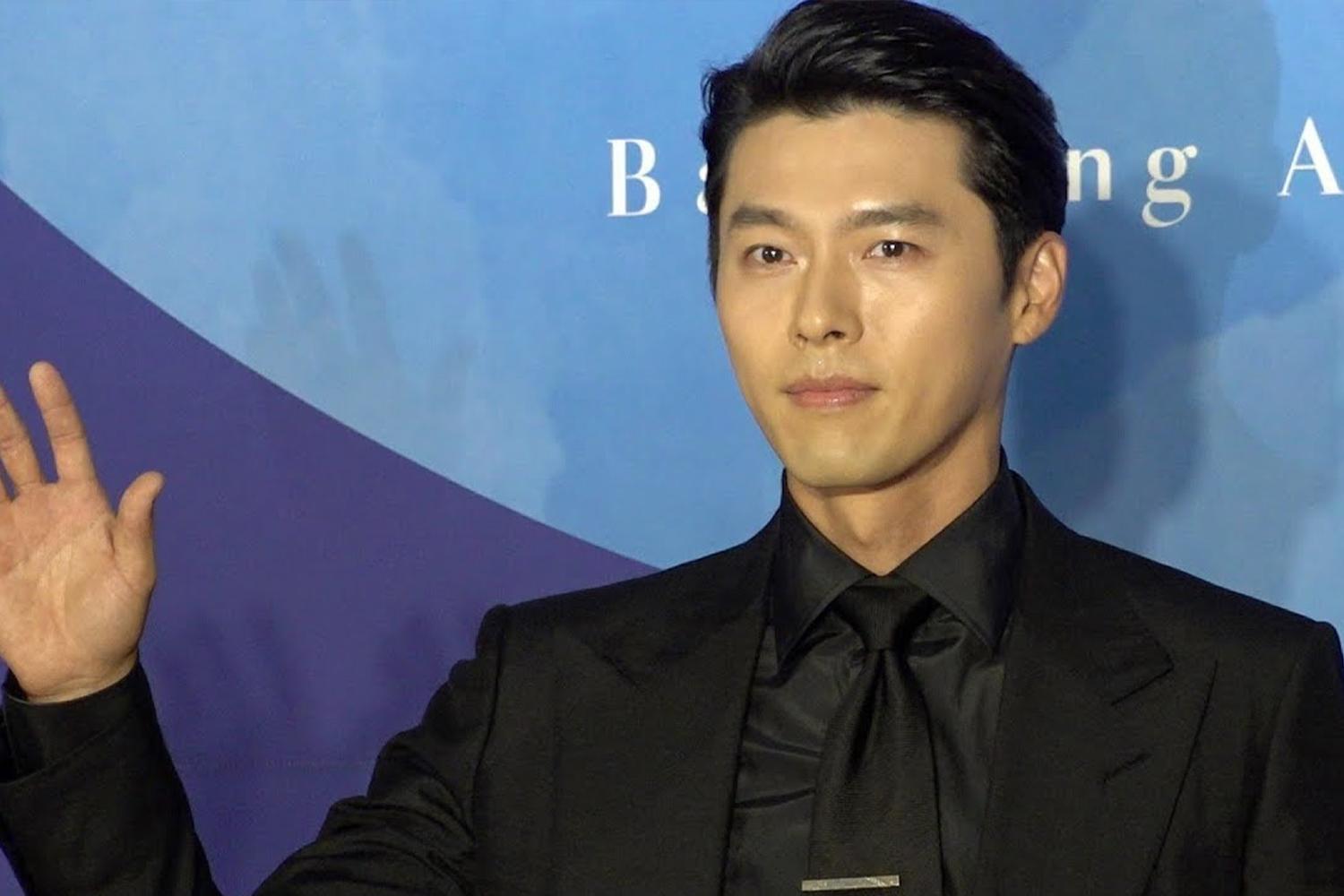 Lee Si-eon has also called Hyun Bin his "interpreter" for helping him out during the shooting of Friend, Our Legend.
Being his first major role, Lee Si-eon had problems understanding the directions of the director. Playing the lead role, Hyun Bin must have been busy himself, but without any hesitation he started to help Lee, not only interpreting what the director said, but also rehearsing with Si-eon on his script until late night.
It seems like Hyun Bin not only has flawless looks, but also a flawless personality! This must surely be the reason why actors like him can stay popular for so long.
---
Kang Ha-neul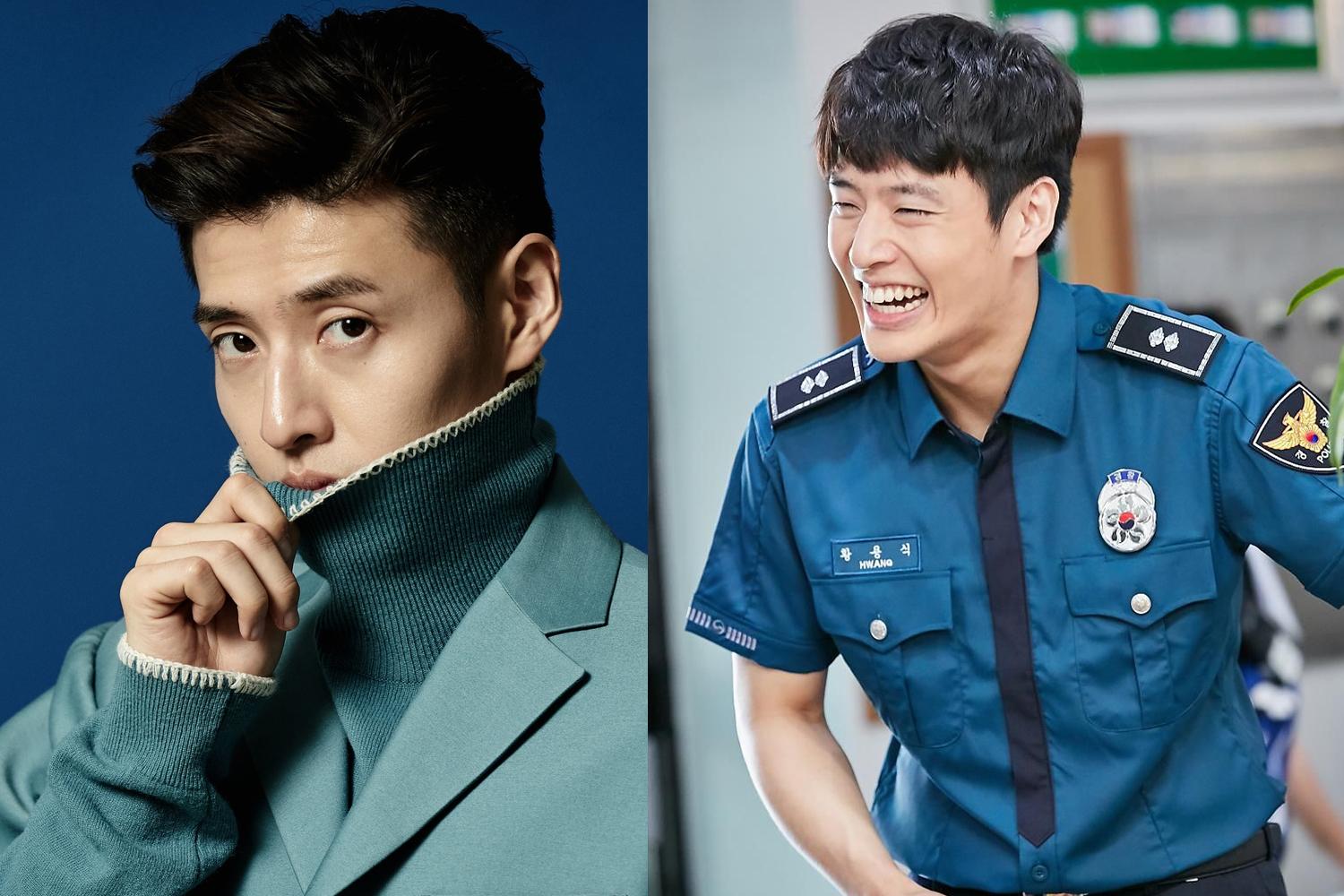 The actor Kang Ha-neul is known for his good and upright personality, and there are many moving stories to support this.
He is particularly known for treating support staff very well.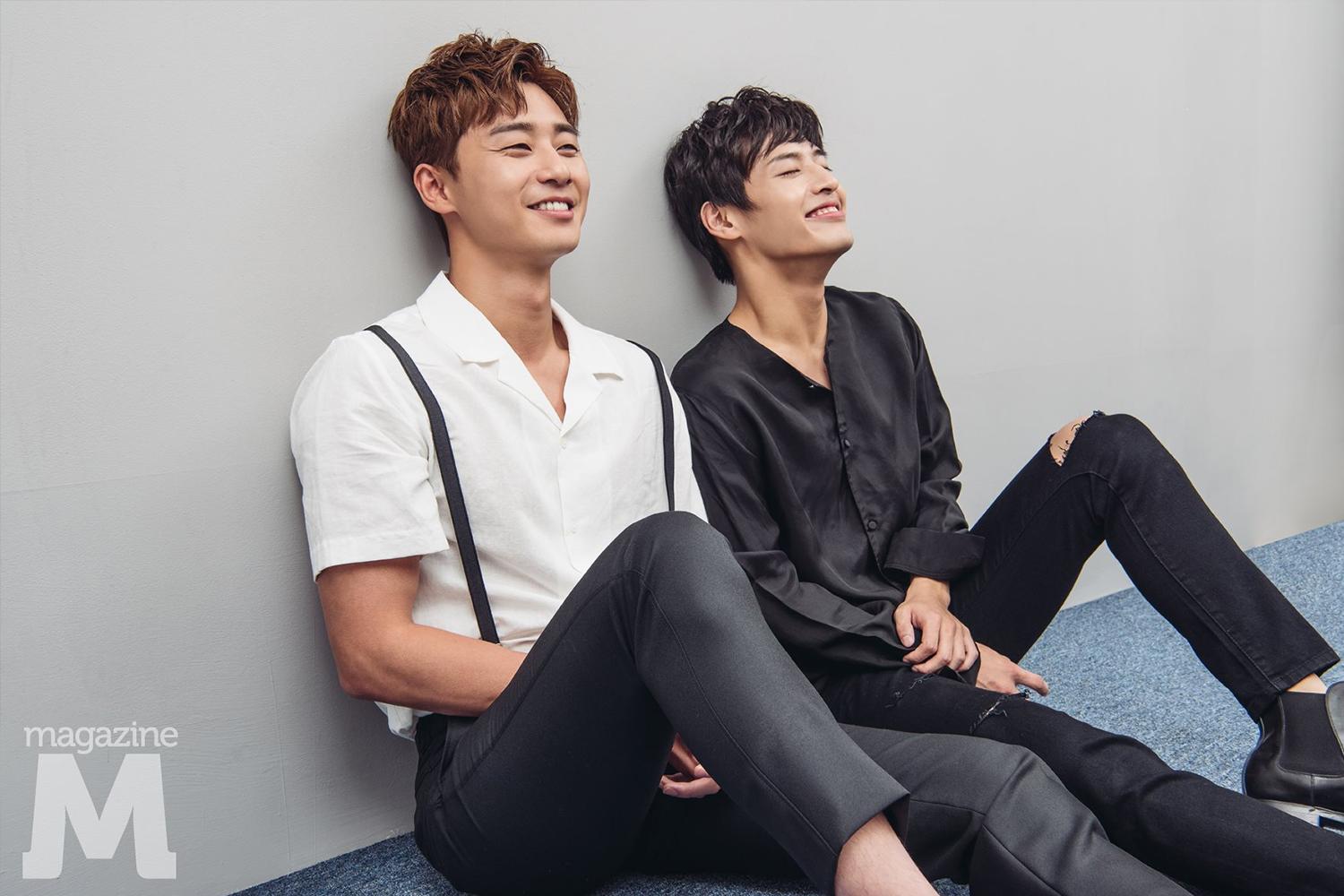 Some of the most well-known stories are from the shooting of the movie Midnight Runners, where he starred along with Park Seo-joon.
Kang memorized the names of all the staff at the set, around 60 people, and treated them with with care and affection.
This is just one example of the respect and appreciation that Kang Han-neul show each and every staff member.
Even Park Seo-joon, who was the co-star of the movie, jokingly praised Kang Ha-neul, "He doesn't have any flaws other than ordering Iced Americano in the middle of winter."
And when Kang Ha-neul found out that a member of the staff was working from a cafe because of lack of heating at home, he bought the staff member an air conditioner at his own expense!
There's still more. Kang Ha-neul sometimes help out with serving at his father's Kalguksu noodle restaurant. He will take pictures and give autographs to fans who come to the restaurant.
There are so many positive stories about Kang Ha-neul that tell us of his good deeds, from being humble and kind to staff to respecting and helping his parents.
---
Taeyeon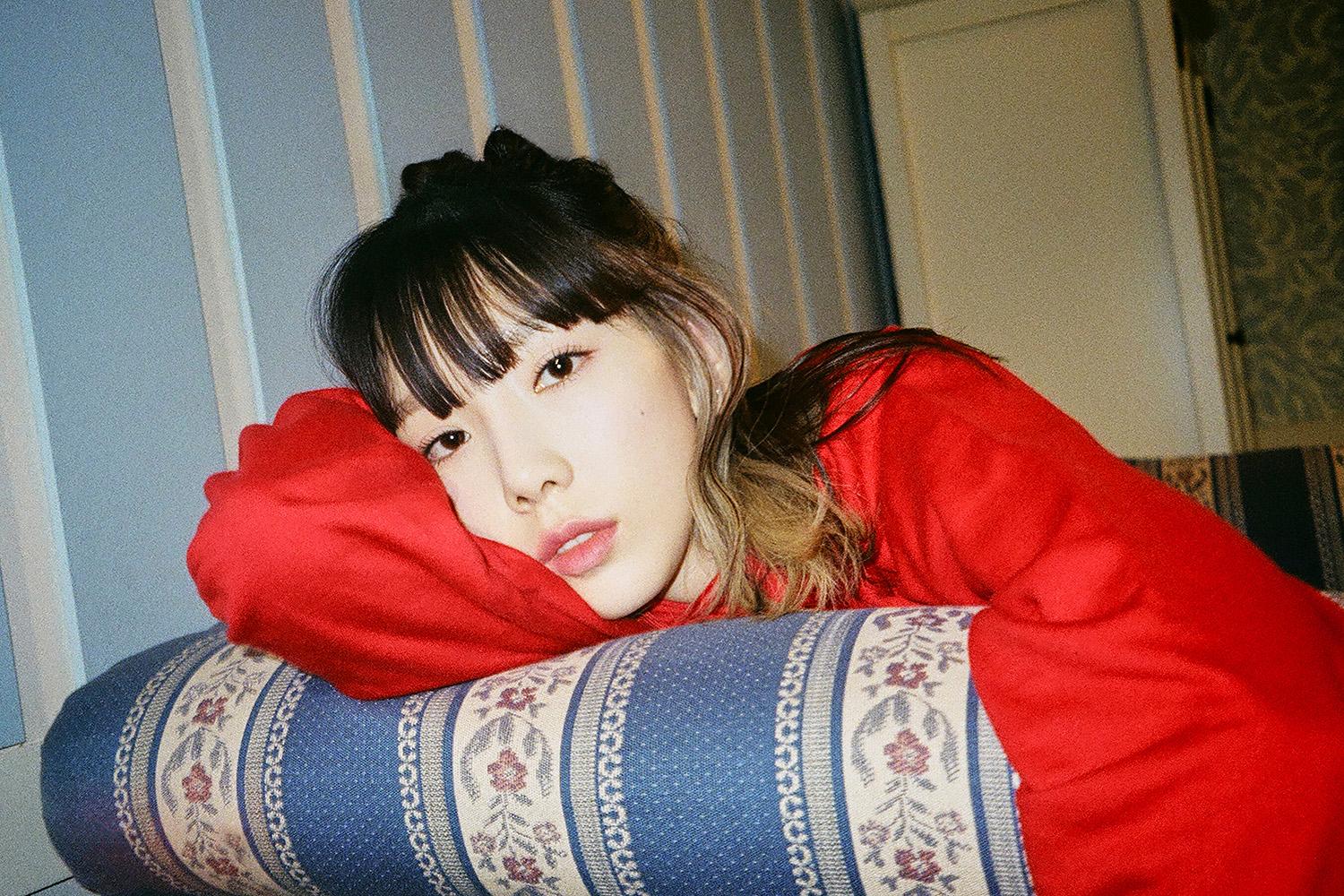 Having made her debut as a member of Girls' Generation in 2007, Taeyeon is today one of the top solo artists in South Korea.
Taeyeon started out as a K-pop idol herself, and a hot topic among fans has been how she took care of younger idol colleagues at a recent award ceremony.
At the 2020 Seoul Music Awards, Taeyeon was giving a round of applause when she saw singer Ha Sung-woon sitting all by himself nearby.
Taeyeon probably felt bad for Ha Sung-woon and asked Eunhyuk, who was next to her, "Should we ask him to come over to us?" before beckoning the singer to come and join them.
Taeyeon's friendly and concerned expression is visible, just like a big sister looking out for her younger brother.
Later that evening, after he had joined Taeyeon and Super Junior at their table, Ha Sung-woon went on to win the Dance Performance Award. Both Taeyeon and the Super Junior members congratulated Ha Sung-woon like they were old friends.
Super Junior and Girls' Generation made their debut around 10 years before Ha Sung-woon.
However, thanks to Taeyeon's kindness, Ha Sung-woon felt comfortable at the table and could enjoy the awards ceremony.
This wasn't a scene that was captured on TV cameras, but it came to light via fan cams, giving further credibility to Taeyeon's good personality.
We think that it's really cool that Taeyeon help out her younger colleagues without considering hierarchy or age gap!
---
VIXX Ravi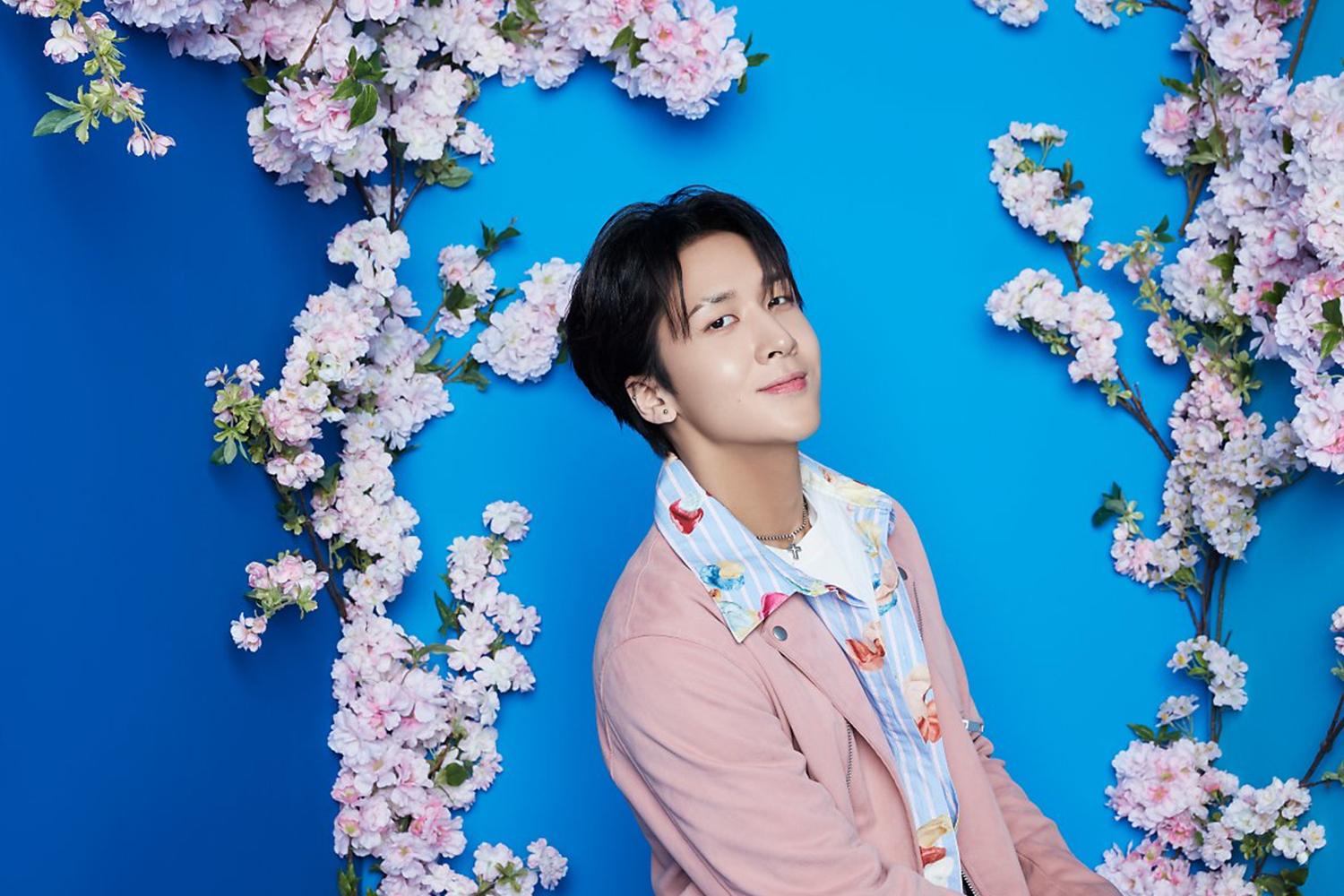 A blog with the suspicious title "Ravi Reveals His True Self" was recently posted on an online community site.
It was posted by a college student who had bumped into Ravi's car.
According to the blog, the student was riding an electric scooter with a friend when they bumped into a parked Porsche car.
The owner of the car was nearby, and they ended up exchanging contact information.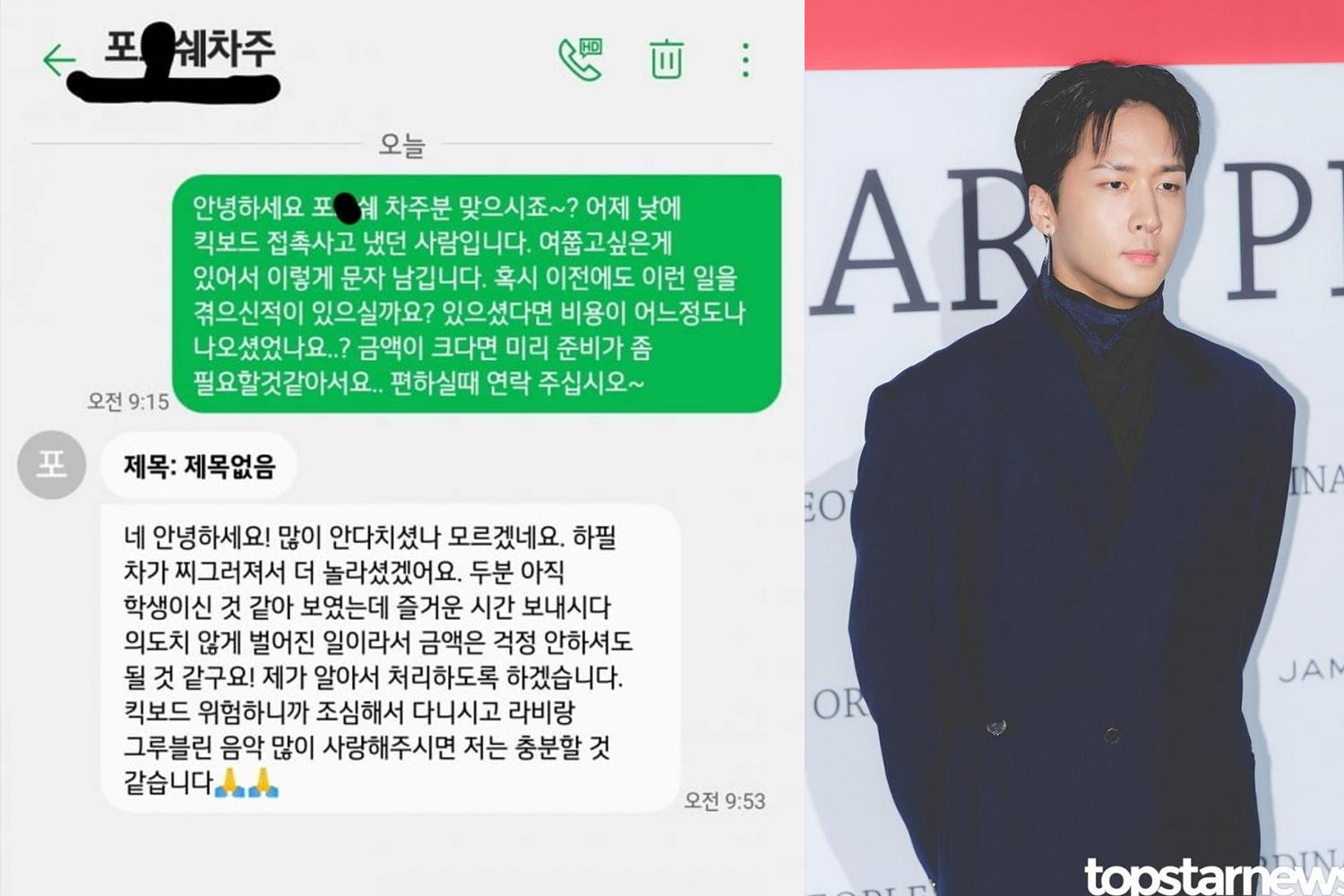 The student later texted the owner of the car, asking about the approximate cost of repairs.
The reply surprised everyone.
"Hello. I hope you weren't hurt too badly. You must have suffered an additional shock because of the dent in the car.
The reply continued, "I believe that it was an honest mistake, and I will take care of the repair costs."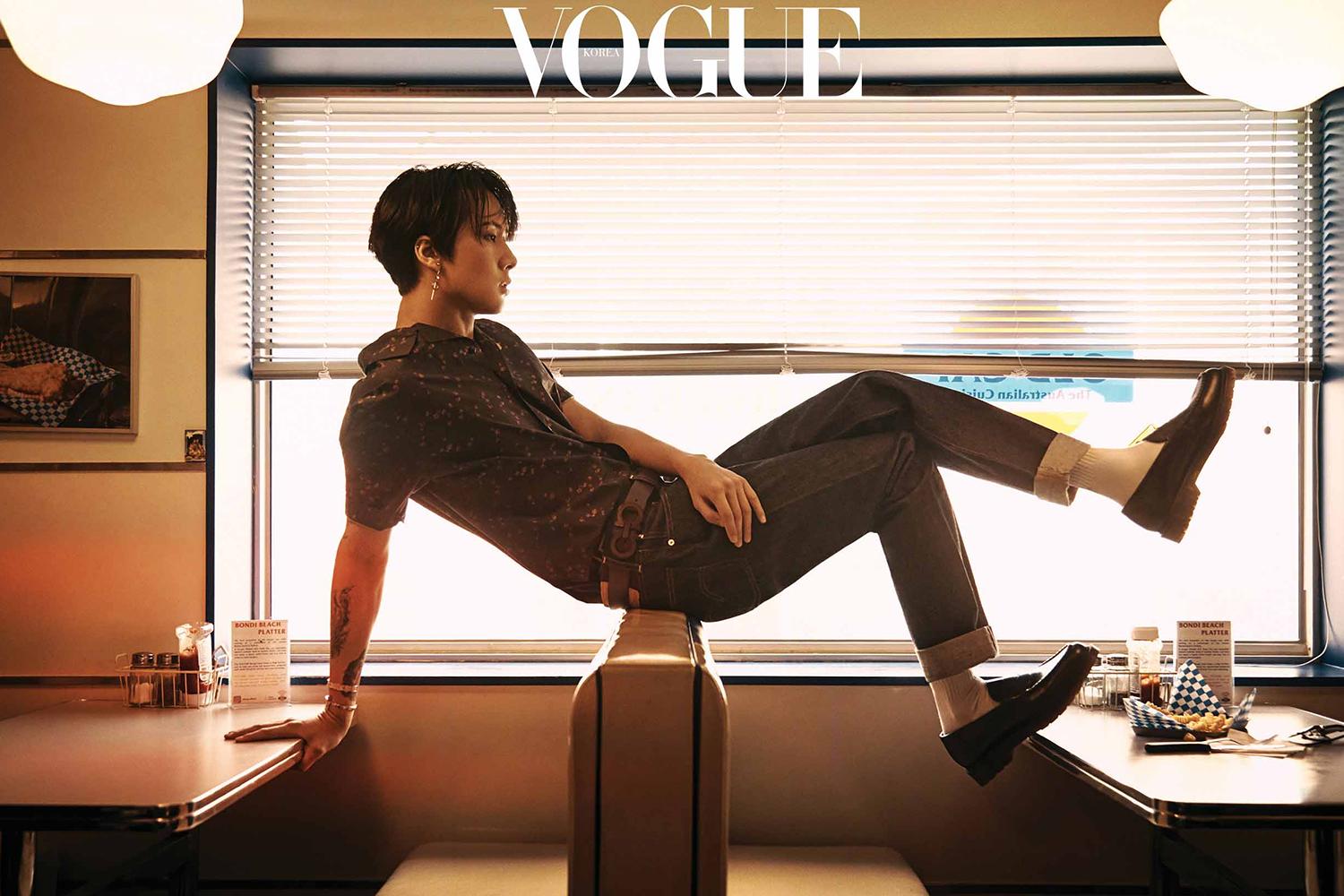 The reply ended with the following, "Electric scooters can be dangerous so please be careful, and please show some love toward GROOVL1N (Ravi's label) and Ravi in the future."
This is when the student, who had been in shock at the time, realized that the man with whom he had exchange contact information was the singer Ravi.
The Porsche model that Ravi drives is sold in South Korea for between 100 and 200 million won.
Although repair costs could be quite substantial, Ravi chose not to ask for compensation, which we think is really cool. Young and rich, and with a cool personality, Ravi seems to be the complete package!
---
Kim So-yeon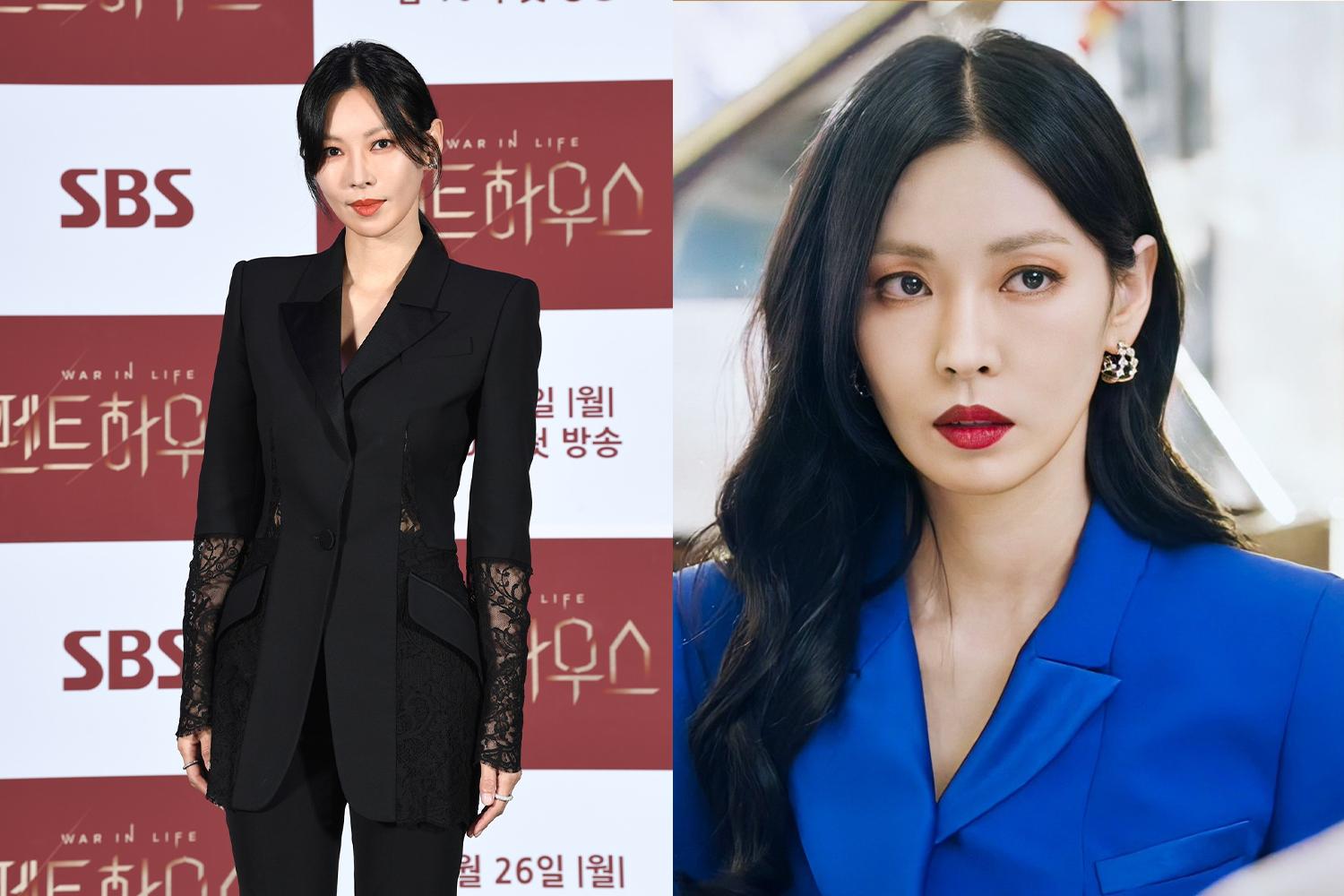 Actress Kim So-yeon has won plenty of praise for her recent role as the villain in the K-drama The Penthouse: War in Life!
Having made her debut more than 20 years ago, her good-natured personality has been known for a long time.
A hot topic at the time was when she some years ago appeared without makeup in the entertainment program The King of Mask Singer. The reason for this was made known just recently.
Apparently, Kim So-yeon was contacted by a media journalist the day before the recording of The King of Mask Singer.
The journalist was about to break the story about her romance with Lee Sang-woo, now her husband.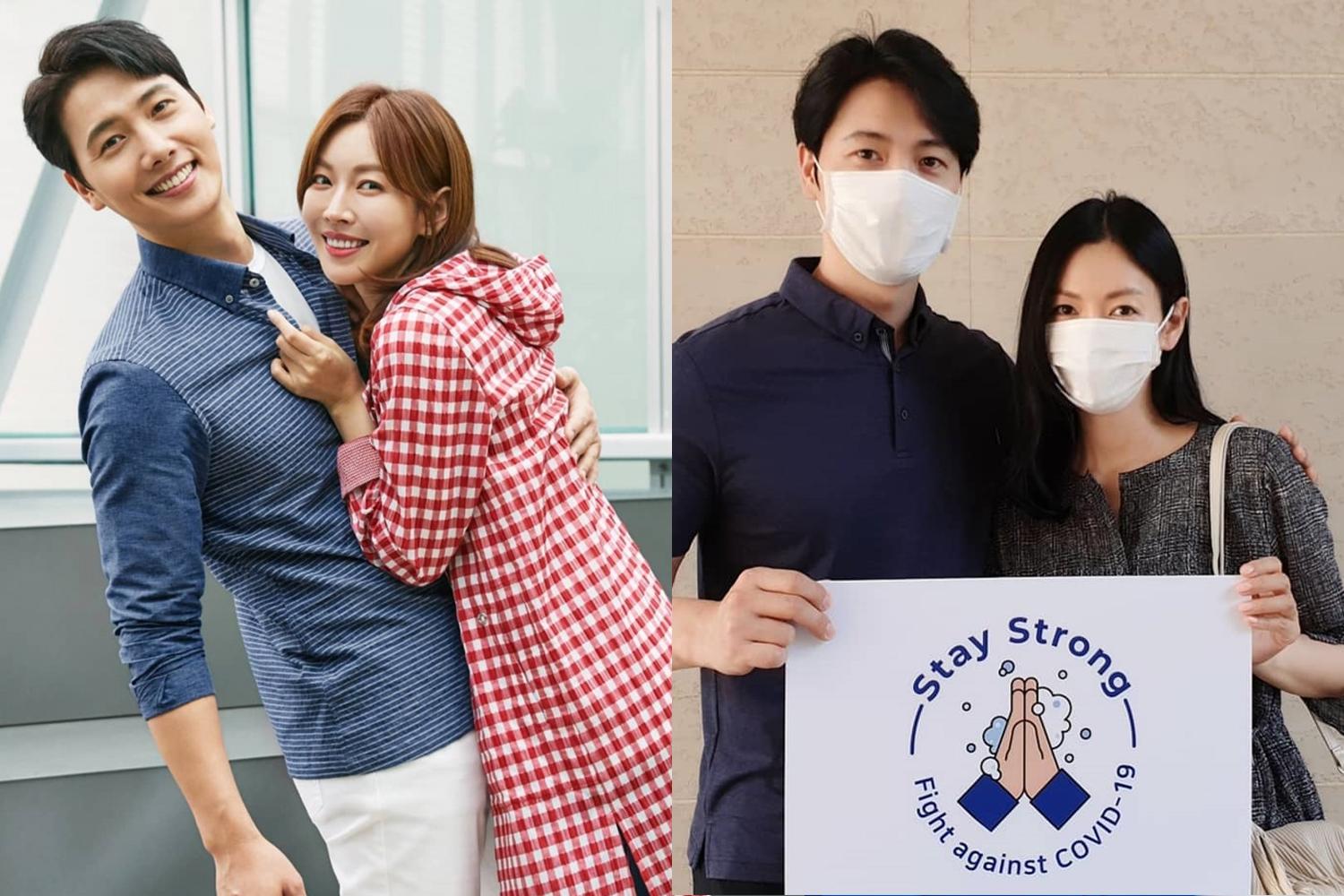 Kim So-yeon had been practising intensely for the show, and asked the journalist to postpone the release of the article by one day, which the reporter agreed to do.
However, just 30 minutes before the recording, another journalist broke the story!
Kim So-yeon said that rather than worrying about the scandal, she felt bad for the reporter who she had asked to delay the scoop.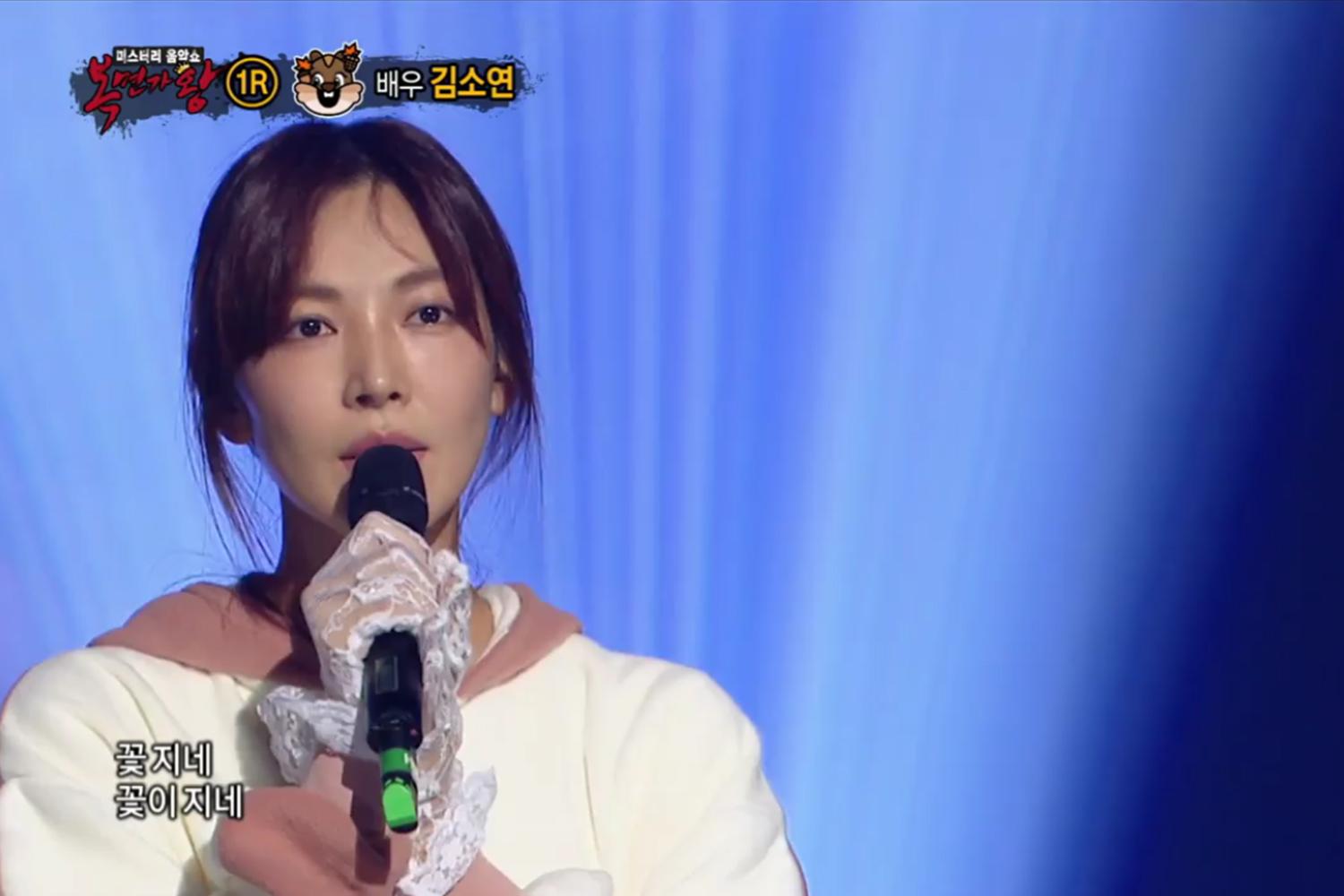 That's why Kim So-yeon contacted the journalist only 10 minutes before the recording to offer an exclusive interview.
Since Lee Sang-woo and she had just recently started dating, she didn't have that much to say about their relationship. Instead, she gave the journalist several behind-the-scenes stories.
As a result of the last-minute interview, she didn't have time to put on makeup before going on the stage.
This story tells us that Kim So-yeon is beautiul both inside and out!
---
Park Bo-gum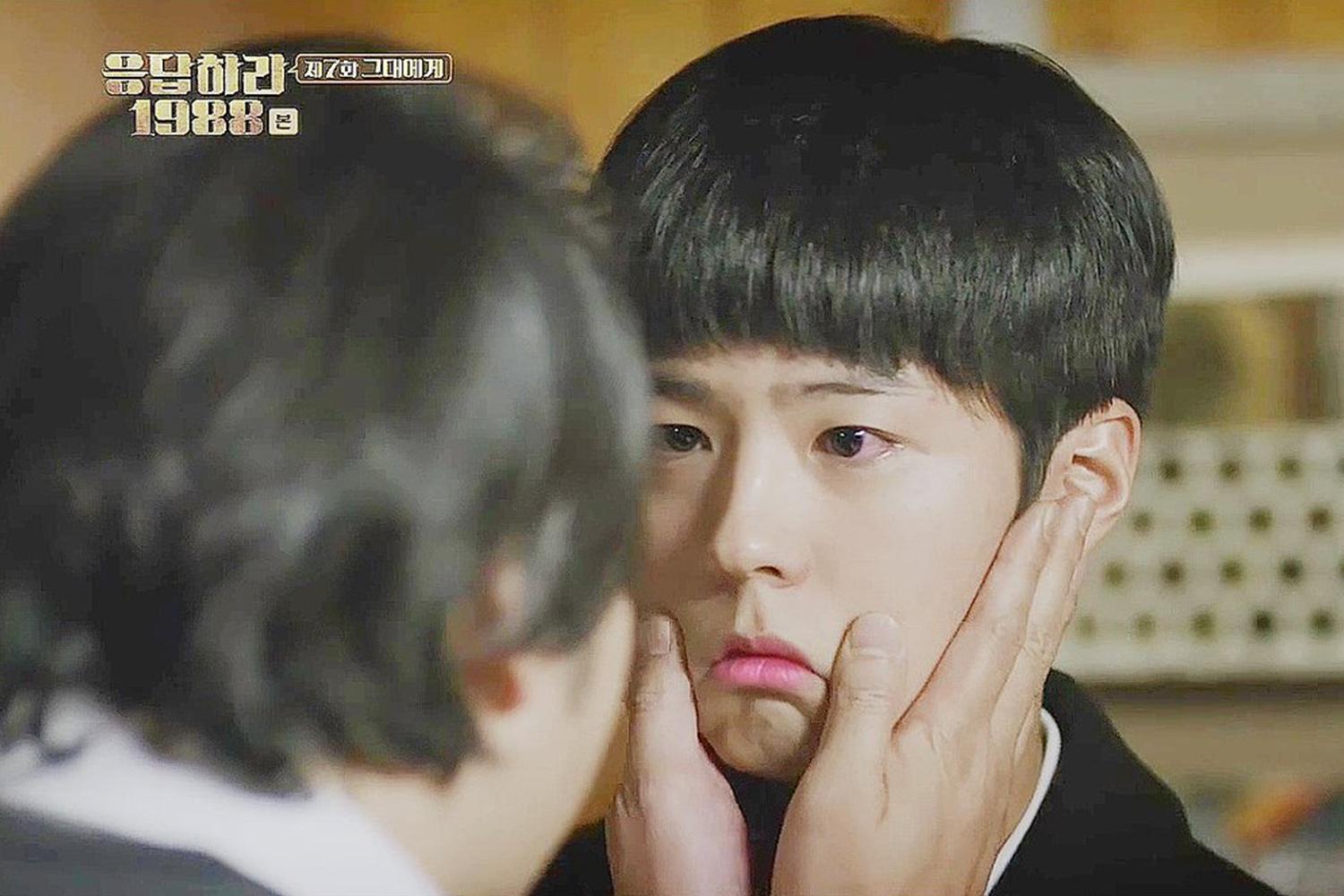 We previously introduced actor Kang Ha-neul as the source of many heart-warming stories. But fellow actor Park Bo-gum has provided perhaps even more!
There are many sweet stories about how nice Park Bo-gum is, something which seem to perfectly match his kind-looking appearance. In particular, there are many stories from senior actors that he has worked with.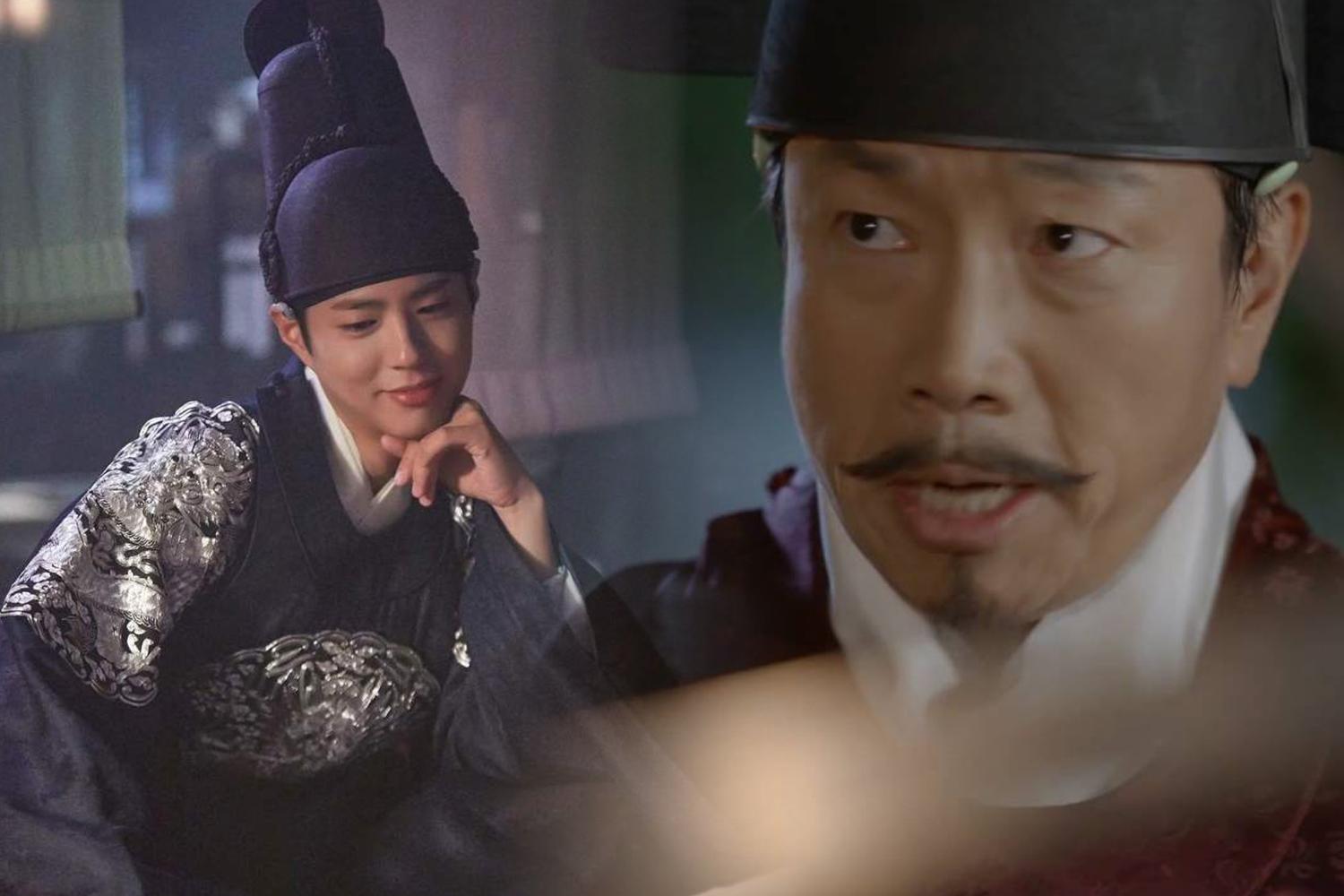 Actor Park Chul-min, who worked together with Park Bo-gum in the K-drama Love in the Moonlight, said about younger actor: "Bo-gum does not pretend to be good, his genes make him kind down to his bones."
Bo-gum is said to have shown good manners and respect for his seniors, asking them to not wait for him but to go enjoy their meals while he remained alone on the set.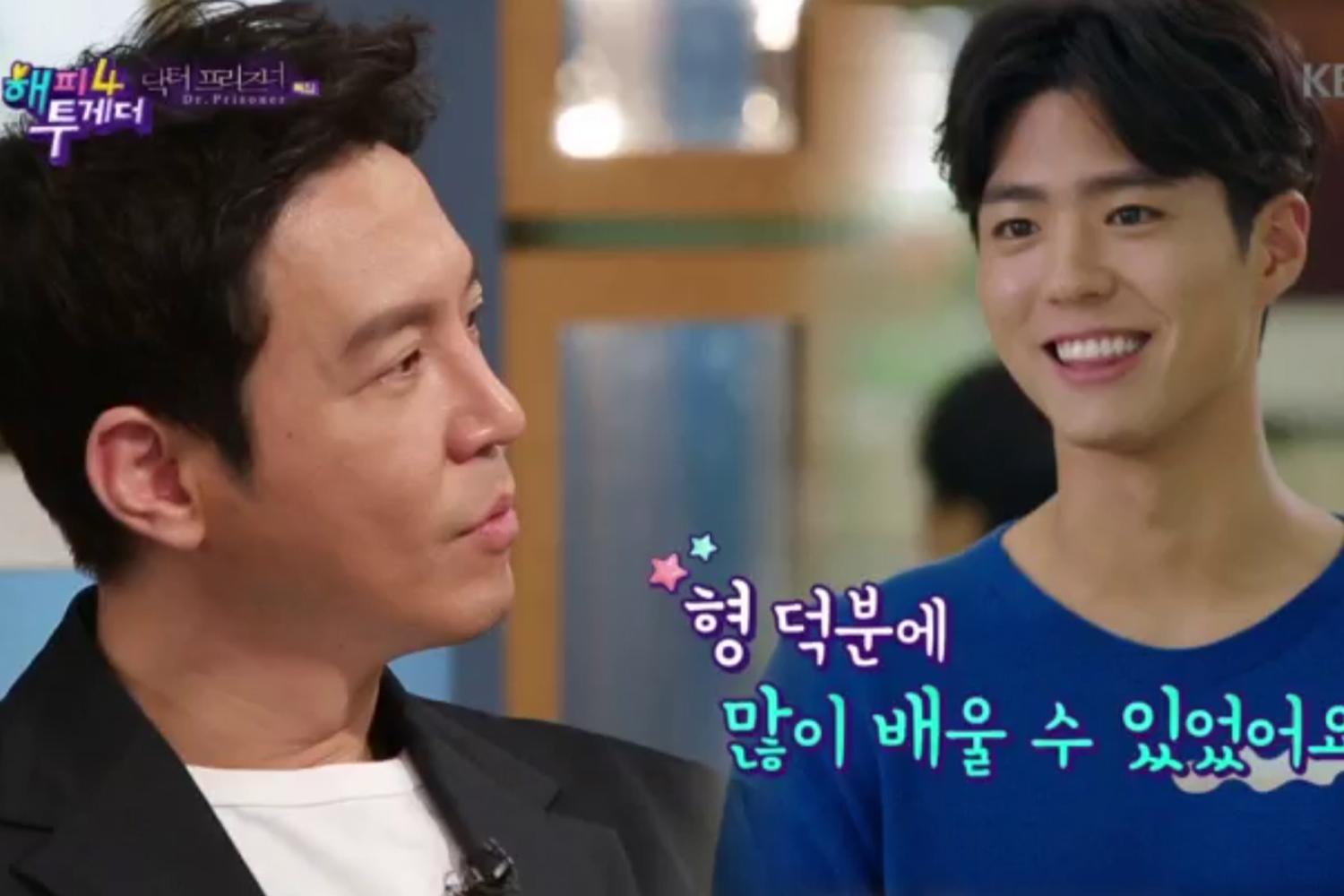 Another story comes from the actor Choi Won-young, who worked with Park Bo-gum in Hello Monster. He has said that even after the drama, Park Bo-gum would send him postcards from time to time. He had fond memories of Park Bo-gum and his kind personality.
But then Park Bo-gum shot to fame after his role in Reply 1988, and Choi Won-young thought that it would be difficult to approach the young star from then on.
But contrary to what he thought, Park Bo-gum continued to send greetings every holiday, staying humble even after becoming the super star he is today.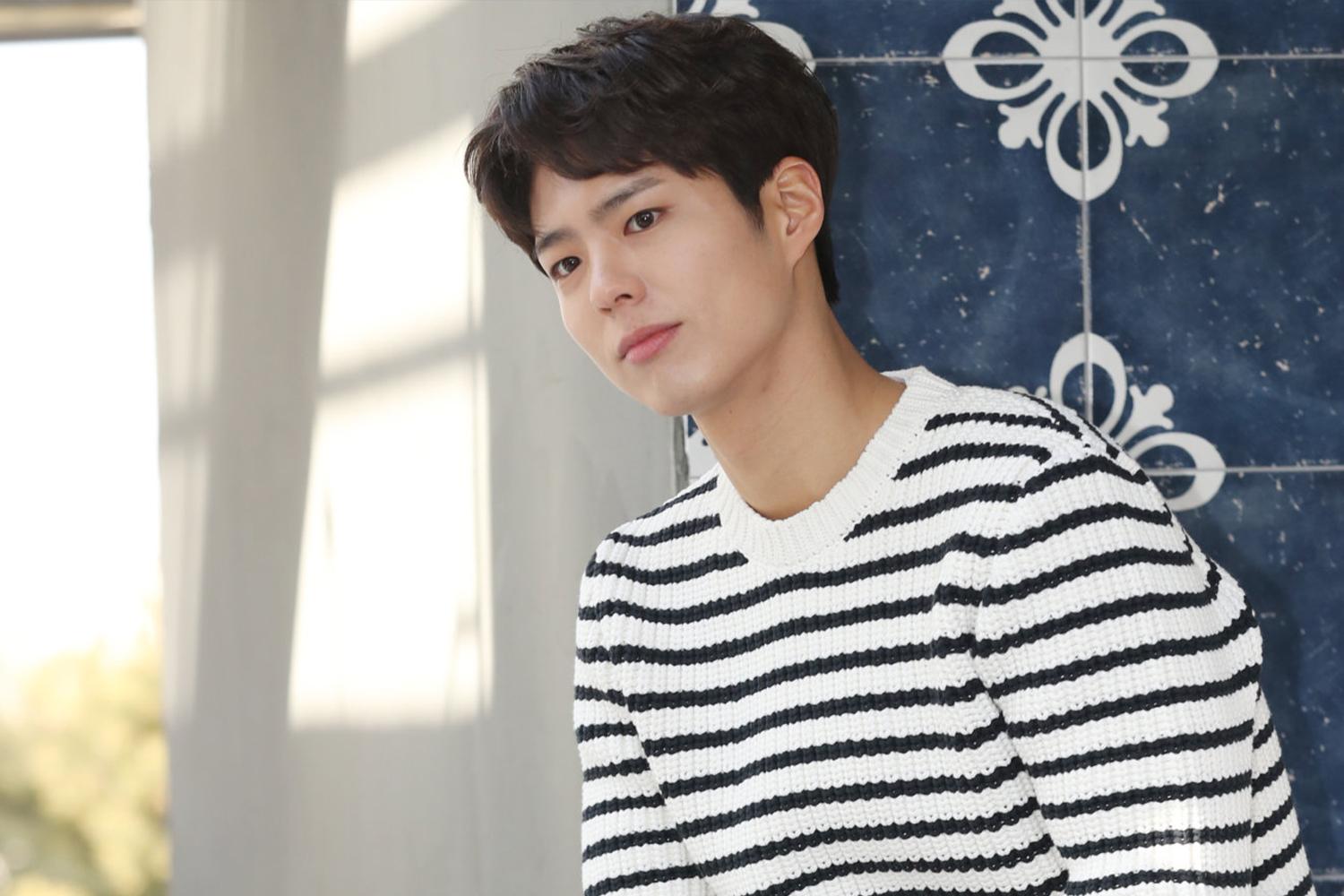 In fact, Park Bo-gum has said, "I always think that I should be kind and not mean to other people. So far, I have followed my conviction that I should live honestly and wisely. "
It seems that he is not burdened by his public image as a genuinely nice person.
We sure look forward to see what the future holds for this kind-hearted actor.
---
EXID Hani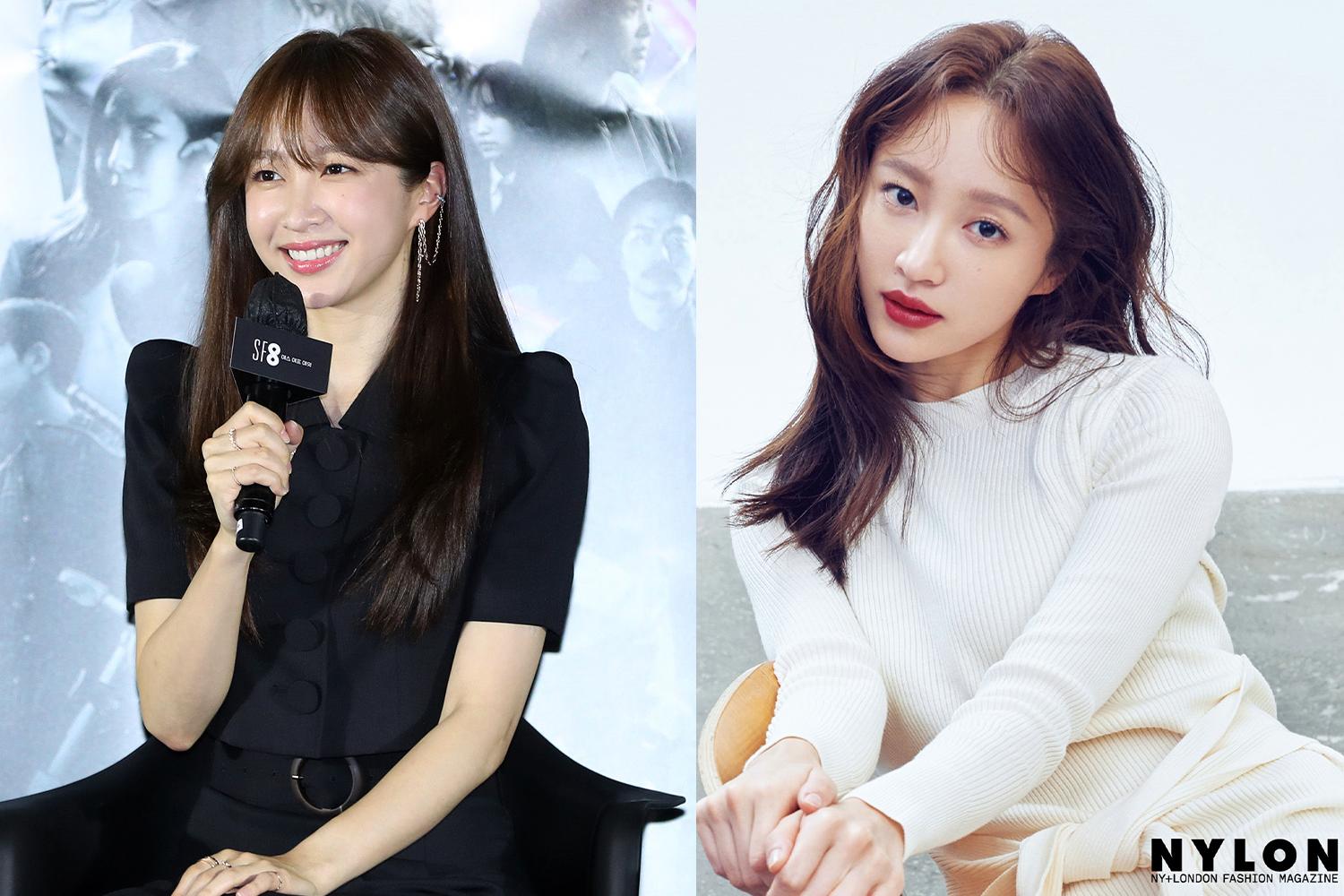 There has also been buzz about Hani, a member of the girl group EXID, and how she has a caring personality, going out of her way to help younger colleagues.
Hani has even been called "Hani Oppa" for the way that she casually takes care of people around her!
In the variety show Weekly Idol, we got a glimpse of Hani's considerate nature when GFRIEND member Eunha fell over during a limbo dance game.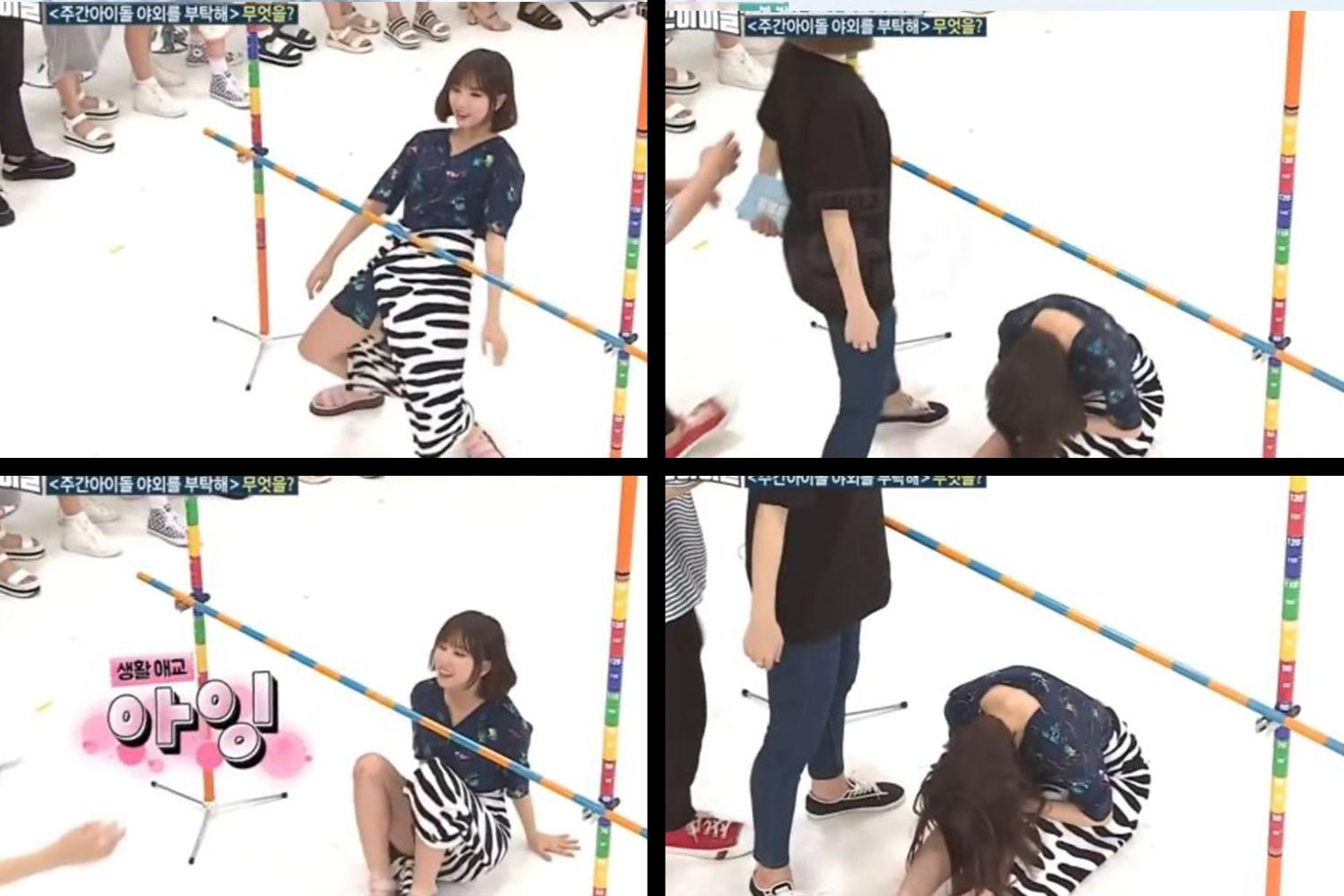 Eunha, who wore a blanket over a short skirt, suddenly fell backward while doing the limbo dance.
A number of boy idols were gathered around her, watching her trying to pass under the bar.
As she fell backward, Eunha's improvised skirt opened up, and you can see Hani quickly come her rescue and wrap her up again.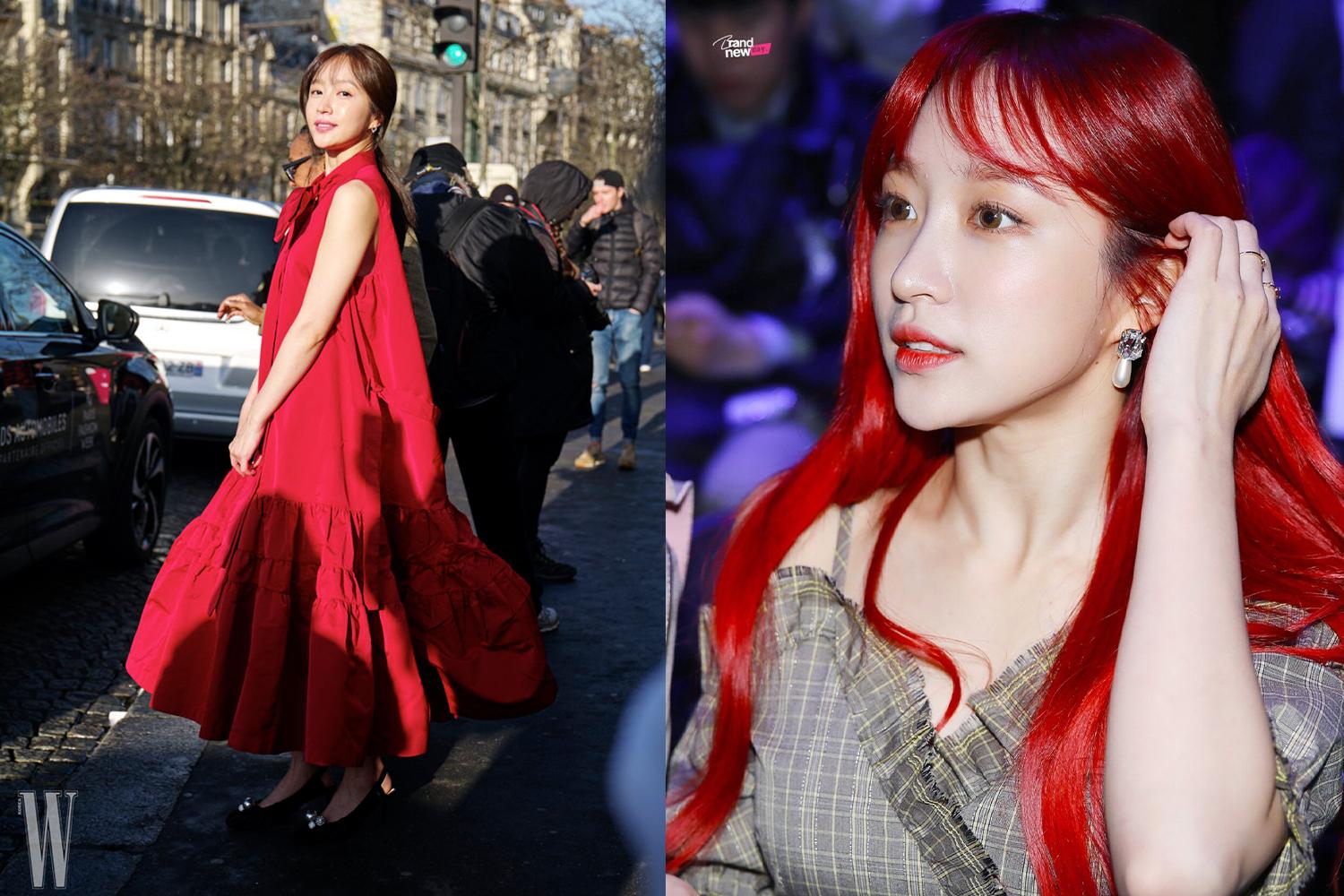 Hani then quickly stepped out of the way as the hosts of the show approached Eunha to tease her about falling over. Her subtle and gentle manners had fans praising her kindness.
Hani is also known to be very respectful to her fans.
Having received a gift from fans at the airport, she was told at the security that she couldn't bring the present with her on the flight. Her reaction is well known among fans.
Hani could have just left the present to the staff at the airport to pick up later. Instead she looked for the fan who had given her the present, made eye contact, and explained by mouthing "I can't take the present with me. I'll send it to my company and pick it up when I get back.
She then took out a letter that her fan had included in the gift bag and said, "I'll take the letter with me."
Hani is known for always treating her fans well, and this scene really showed her considerate and warm personality.
---
We hope that you enjoyed reading about Korean celebrities who are known for being nice and considerate!
Among them there are celebrities who have long been known for their great personalities.
Others might have a rather cool and indifferent public image, but in real life they are friendly and full of good deeds.