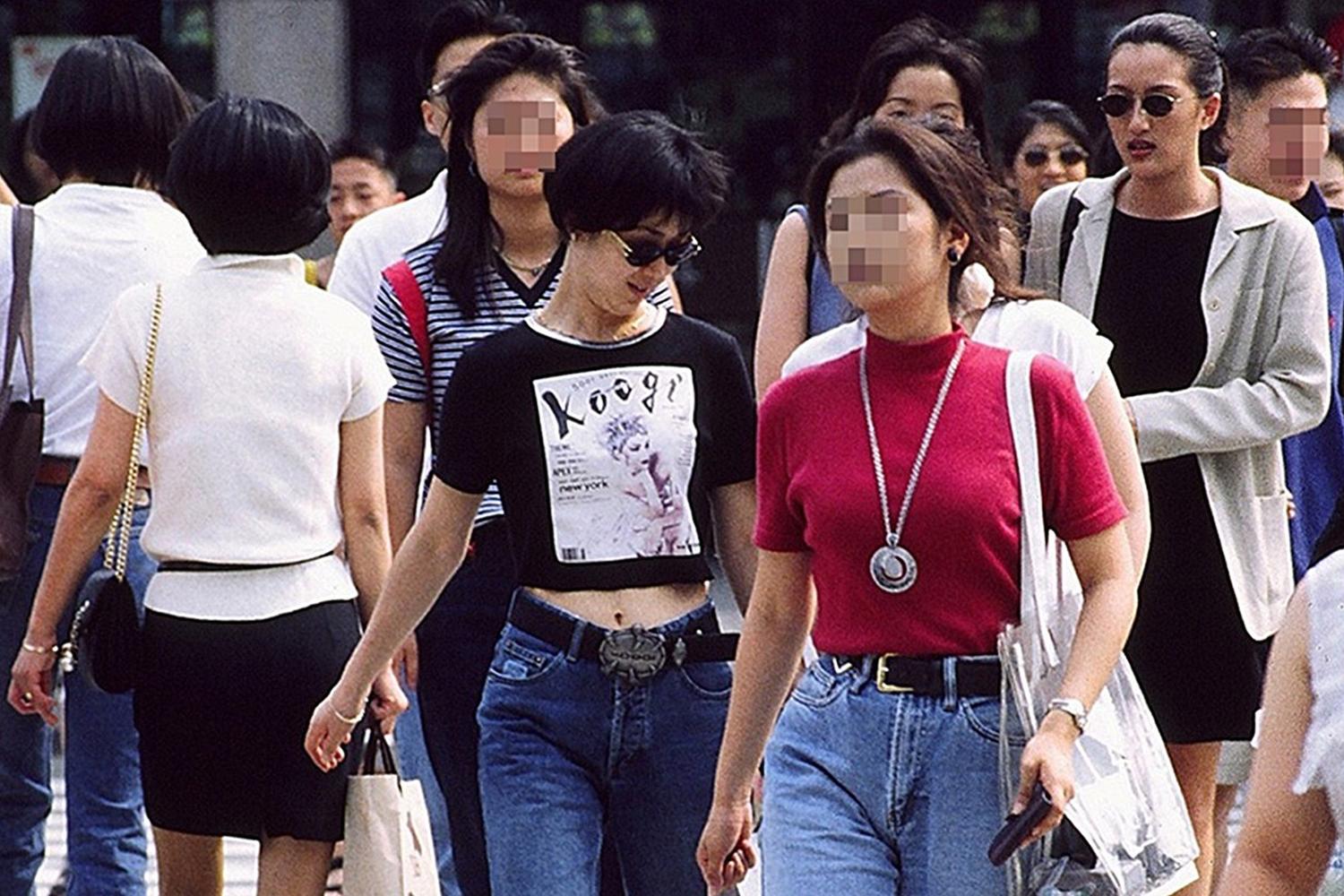 Recently, Korean street fashion during the 1990s has become popular amongst the younger generation in 2021. It seems like the retro look is making a comeback.
Like the saying, fashion goes round in circles, It seems like the looks that defined Generation X is trending amongst Millennials and Generation Z.
Let's take a look at the stylish fashion that the younger generation love because it is "more hip."
Also, let's see how celebrities in the 90s, known for their fashion sense, styled these looks!
---
CROPPED T-SHIRTS
크롭 티셔츠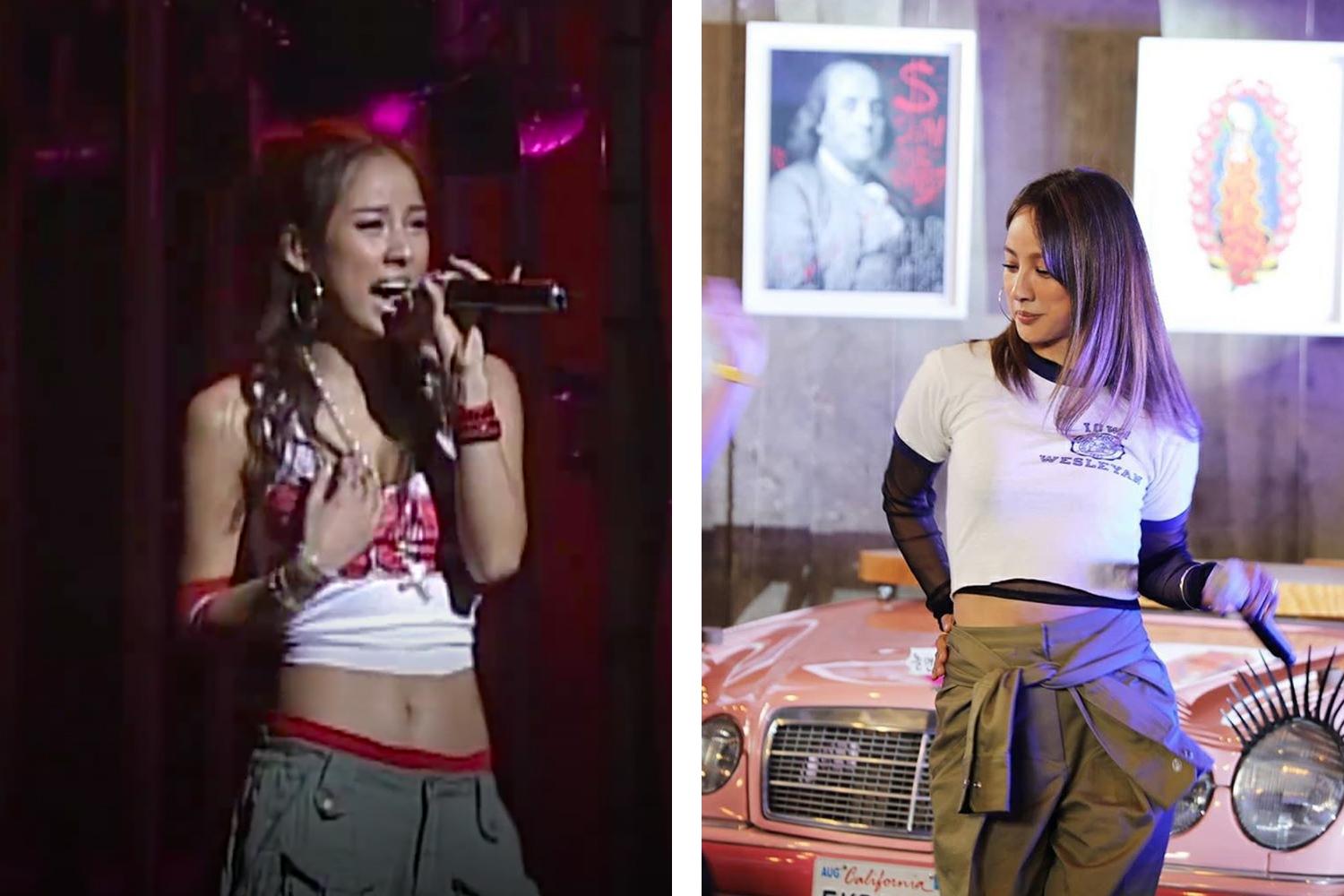 Lee Hyori in the 1990s / 2020 revival of Lee Hyori's cropped T-shirt look
A commonly seen fashion item in the 90s was the short-sleeved cropped t-shirt that exposed midriff.
In the 1990s cropped t-shirts become trendy because of the influence of pop singers like Britney Spears and the Spice Girls.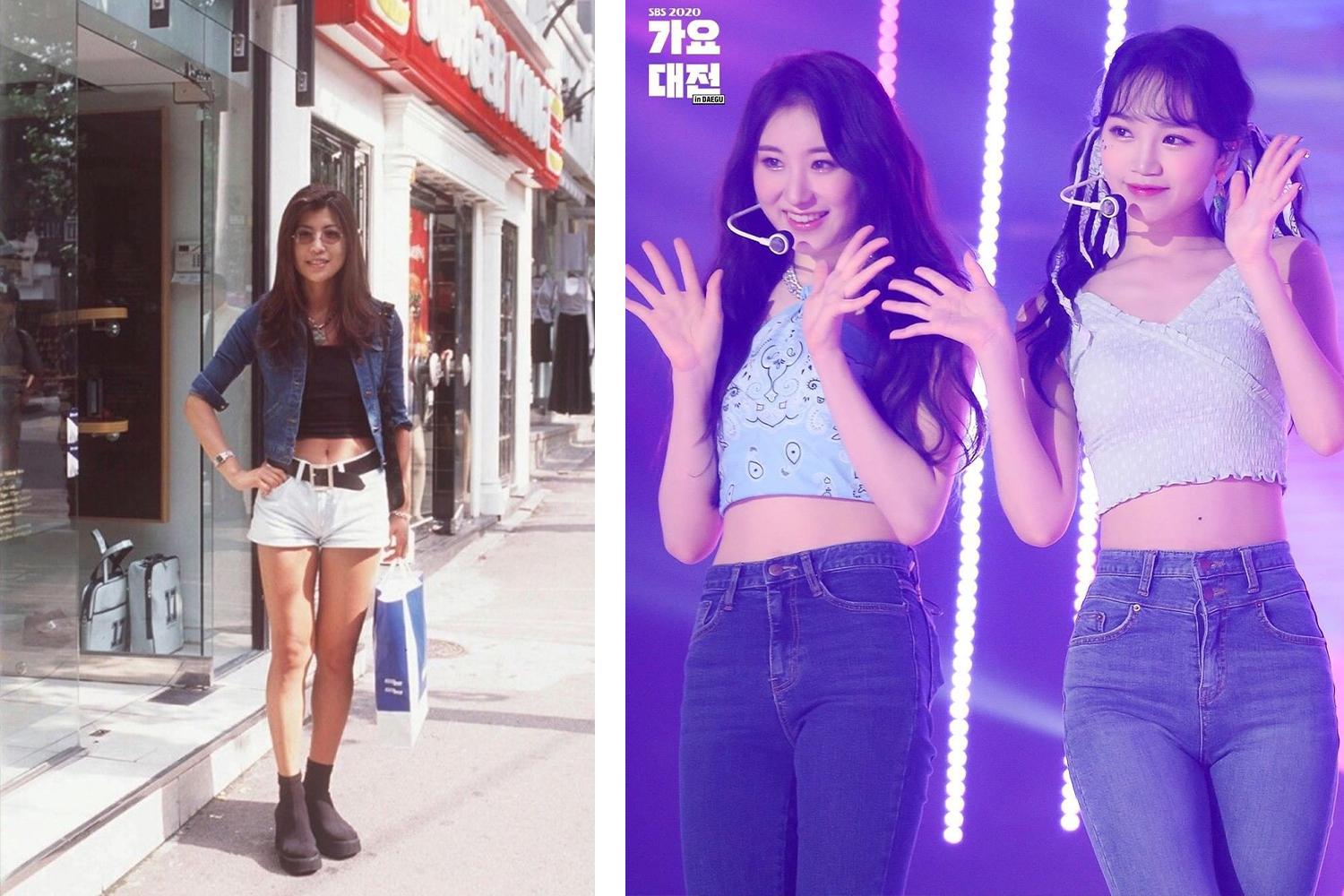 In the past, many would pair a cropped t-shirt with a jacket and the belly button would be exposed.
In the 2020 revival, it is more common to wear a cropped t-shirt on it's own and pair it with high-waisted pants that cover the belly button.
Which look do you all prefer?
---
CROPPED TEE & STONEWASHED JEANS
크롭티 & 돌청바지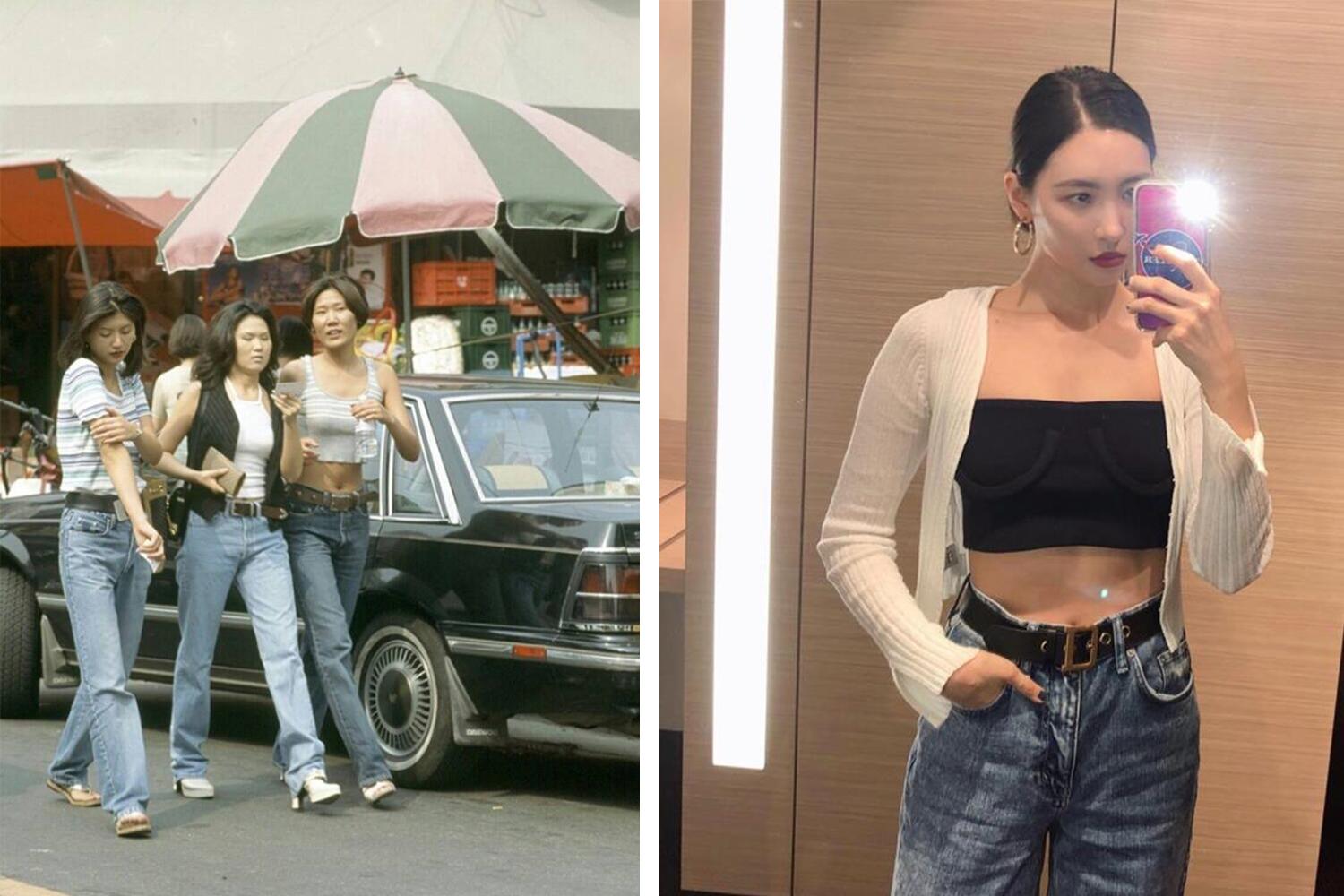 Along with the previously mentioned cropped tee look, it was common to pair a cropped tee with stonewashed jeans. It was common to see people on the streets in the 90s wear cropped tees and stonewashed jeans.
In the photo above, you can see three women confidently walking down the street wearing a crop top with stonewashed jeans and chunky belts!
Korean singer Sunmi has revamped this look with her sophisticated sense of style.
Sunmi pulls this look off effortlessly without making it look tacky.
---
WIDE PANTS


와이드팬츠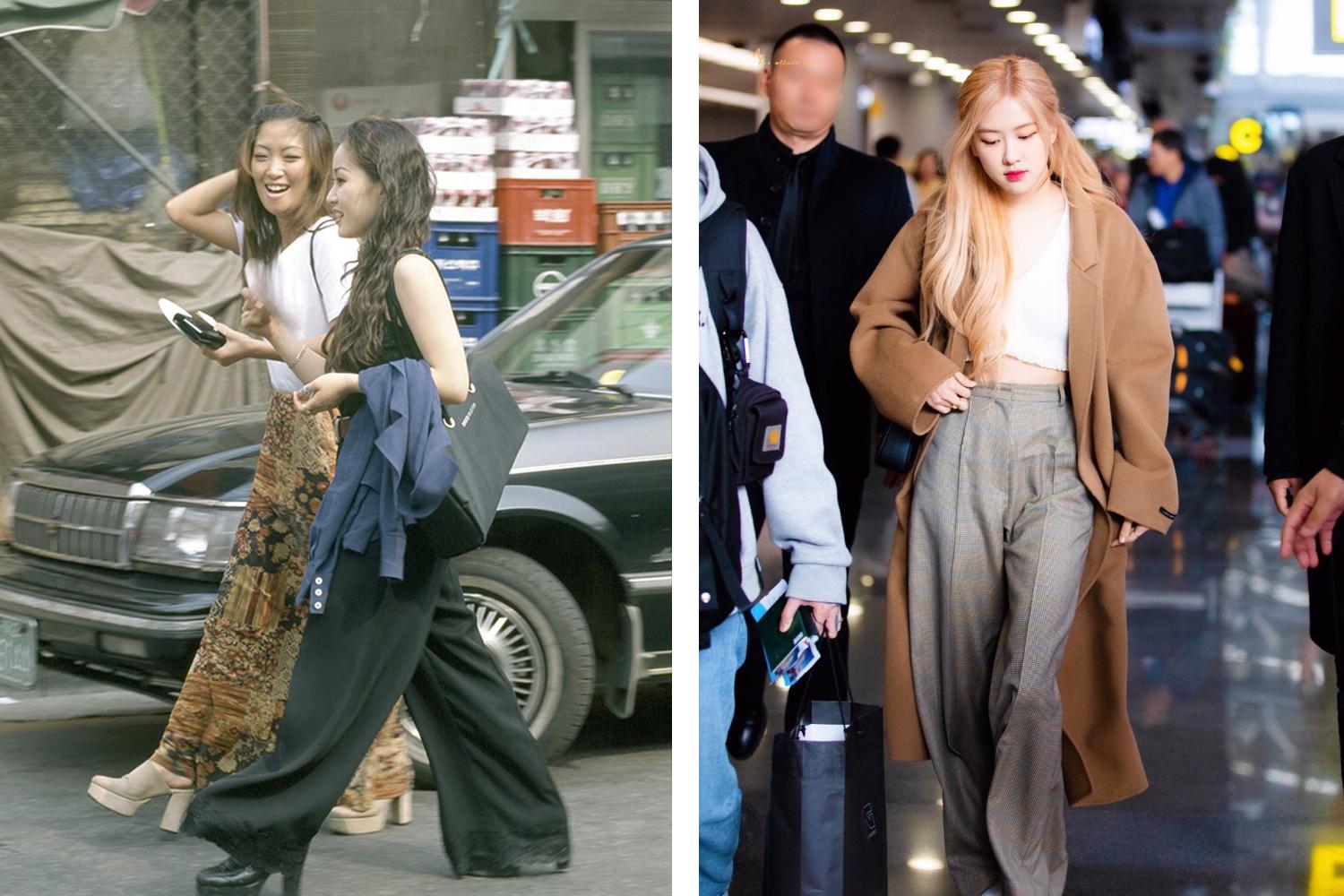 In 2020, you will commonly see people on the streets wearing wide-legged pants.
This item was also extremely trendy in the 1990s!
In the above photo you can see two women wearing wide-legged slacks. Aside from the makeup, you'd believe that the photo is from 2020.
Similar to the 1990s look, you can see Rosé looking really pretty in wide-legged slacks!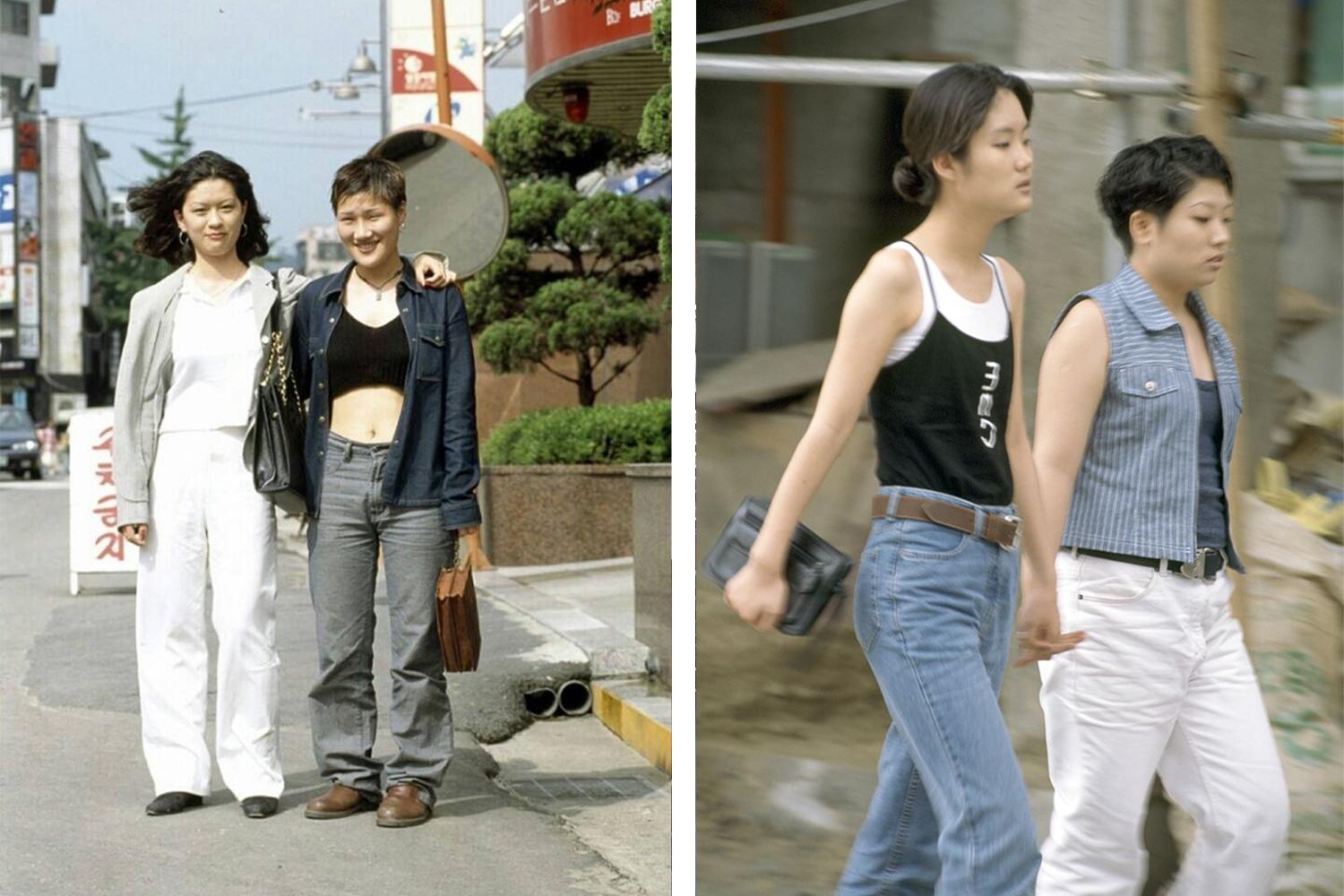 ---
LAYERED CUT
레이어드컷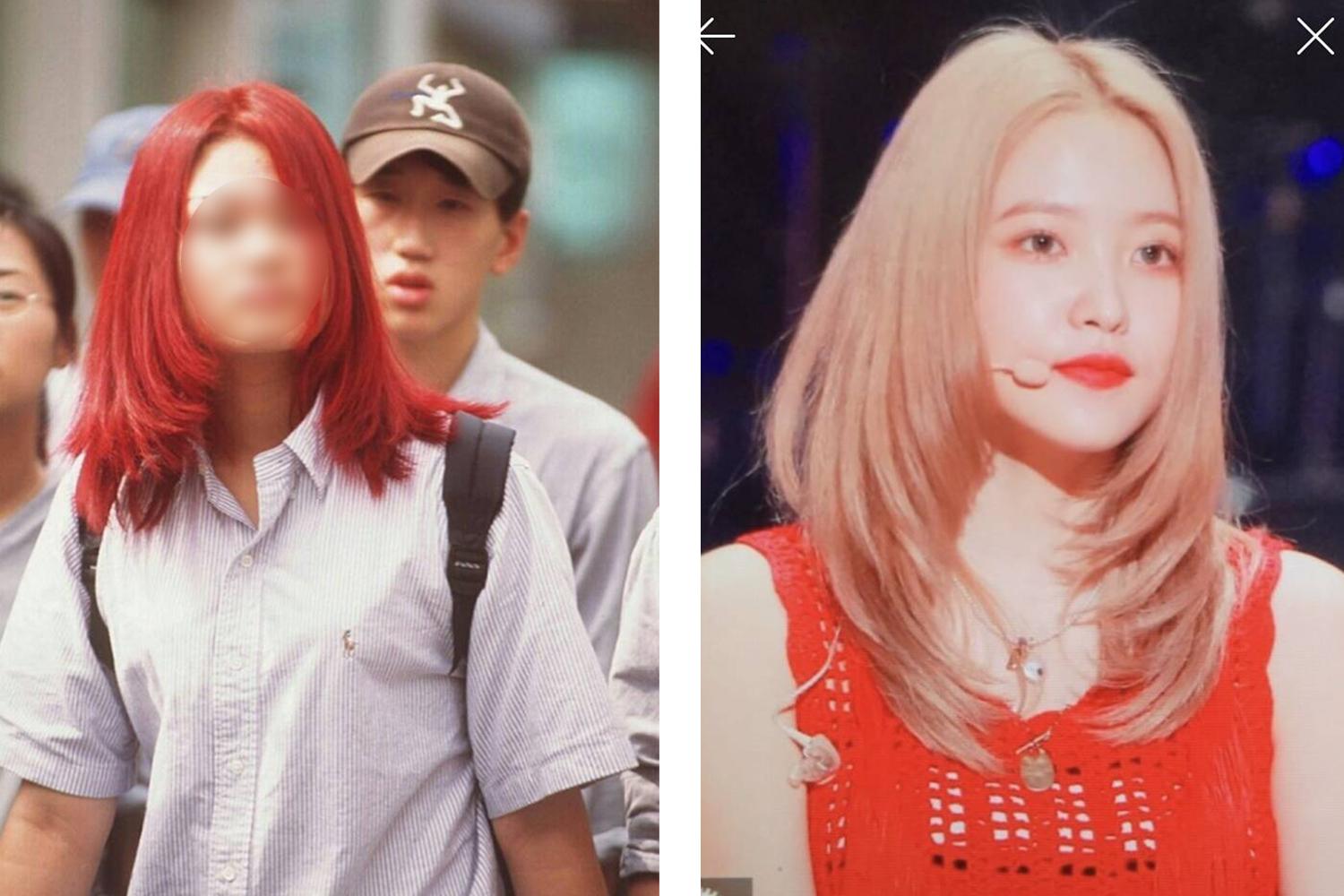 Recently we introduced the layered cut hairstyle in our popular hairstyles for 2021 blog!
We were surprised to see it also in 1990s fashion.
The thick and layered hairstyle of the woman in the left above photo is similar to the hairstyle of Red Velvet's Yeri!
This really is more evidence that fashion goes round in circles.
---
HIP HOP STYLE
힙합 스타일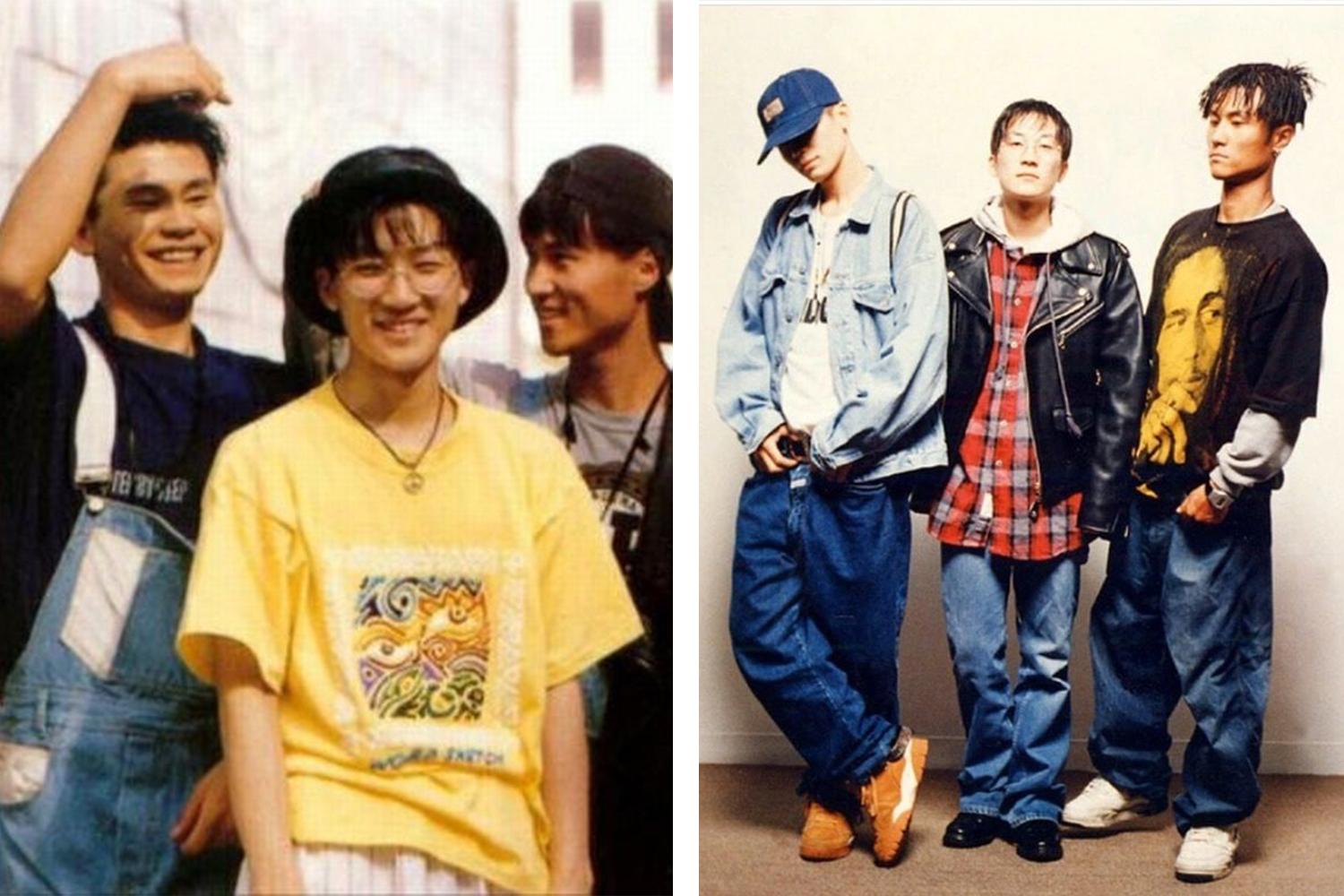 As hip hop music became more popular in the 90s, the hip hop look also became popular in street fashion!
The group that were instrumental in making the hip hop look popular was Seo Taiji and Boys. One of the members, Yang Hyun-suk, is now CEO of YG Entertainment.
Seo Taiji and Boys were known for their baggy clothes and hip style.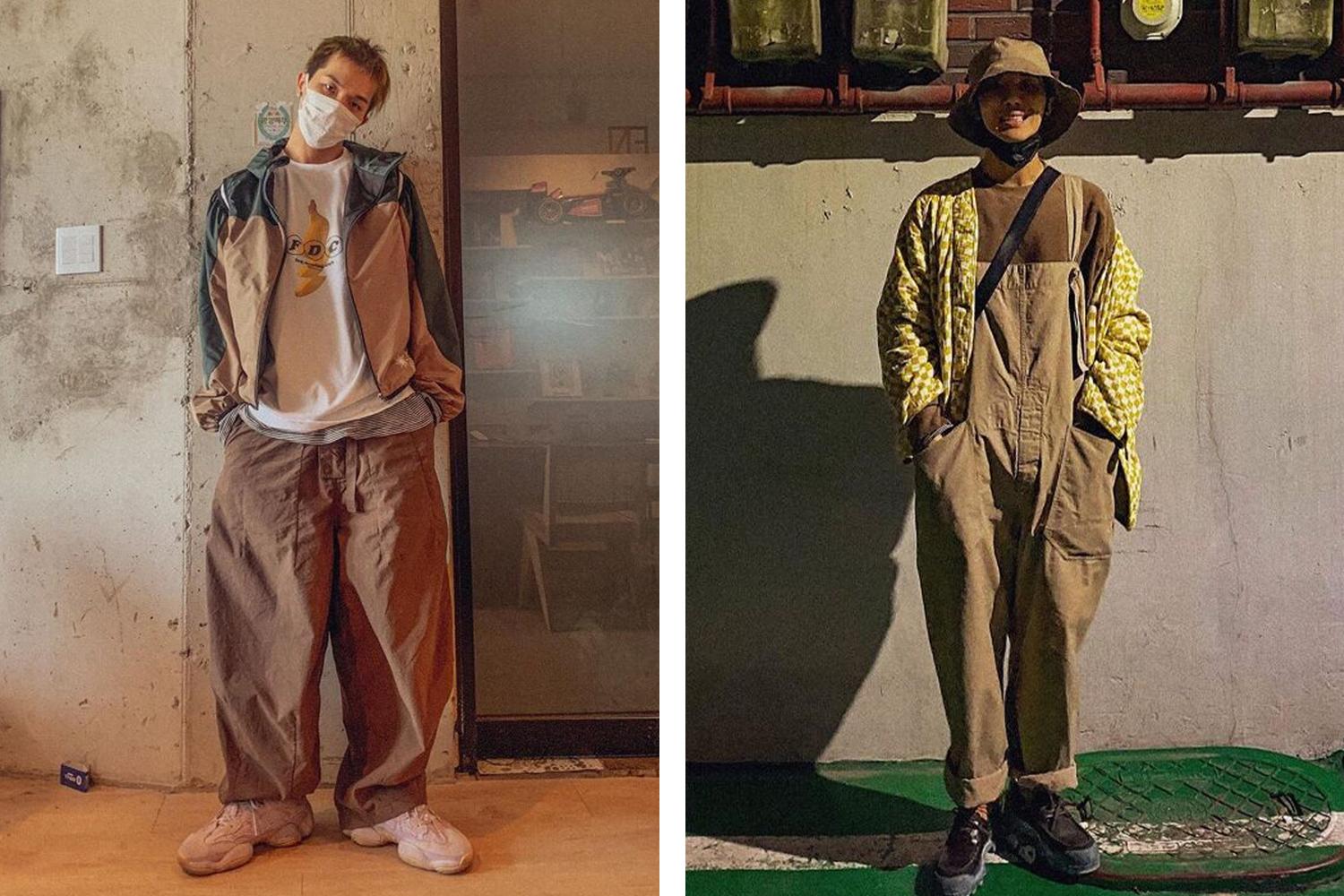 Their influence prevailed in the 2010s and continues into 2021!
Song Min-ho, a Korean rapper, is also known for wearing hip hop style as part of his daily look.
You can see his fresh take on a pair of wide-legged overalls. A look that Seo Taiji and Boys made famous.
---
KNITTED VEST & CARGO PANTS
니트 조끼 & 카고팬츠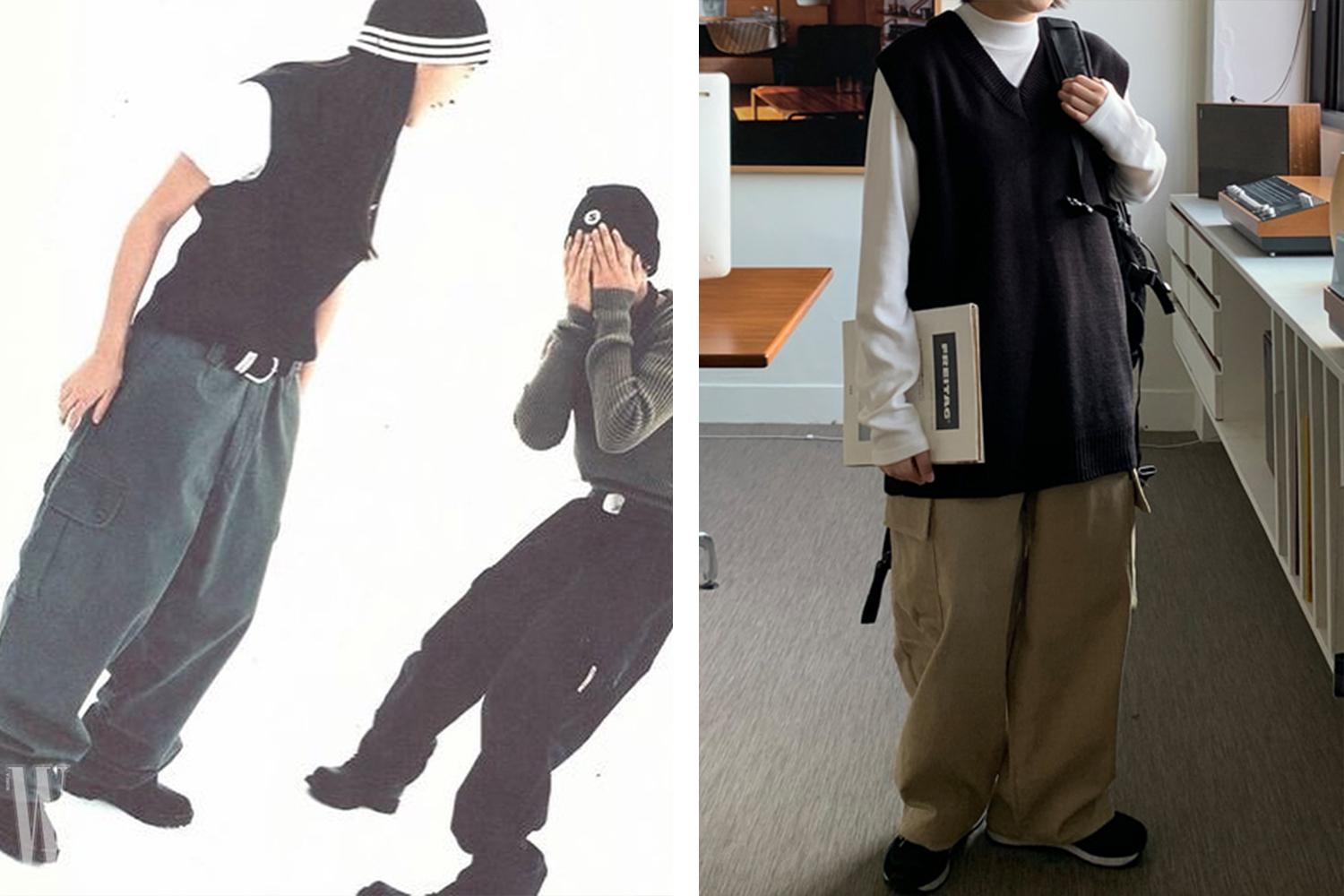 Source: Vintage shopping mall BAON
A common outfit during the 90s was a knitted vest with cargo pants.
In the above photos you can compare two photos, one from a campaign ad from the 90s and one of a recent product photo of trending items for young women from an internet shopping mall.
Besides picture quality, these photos are almost identical. Even though they were taken almost 30 years apart.
---
SUNGLASSES
선글라스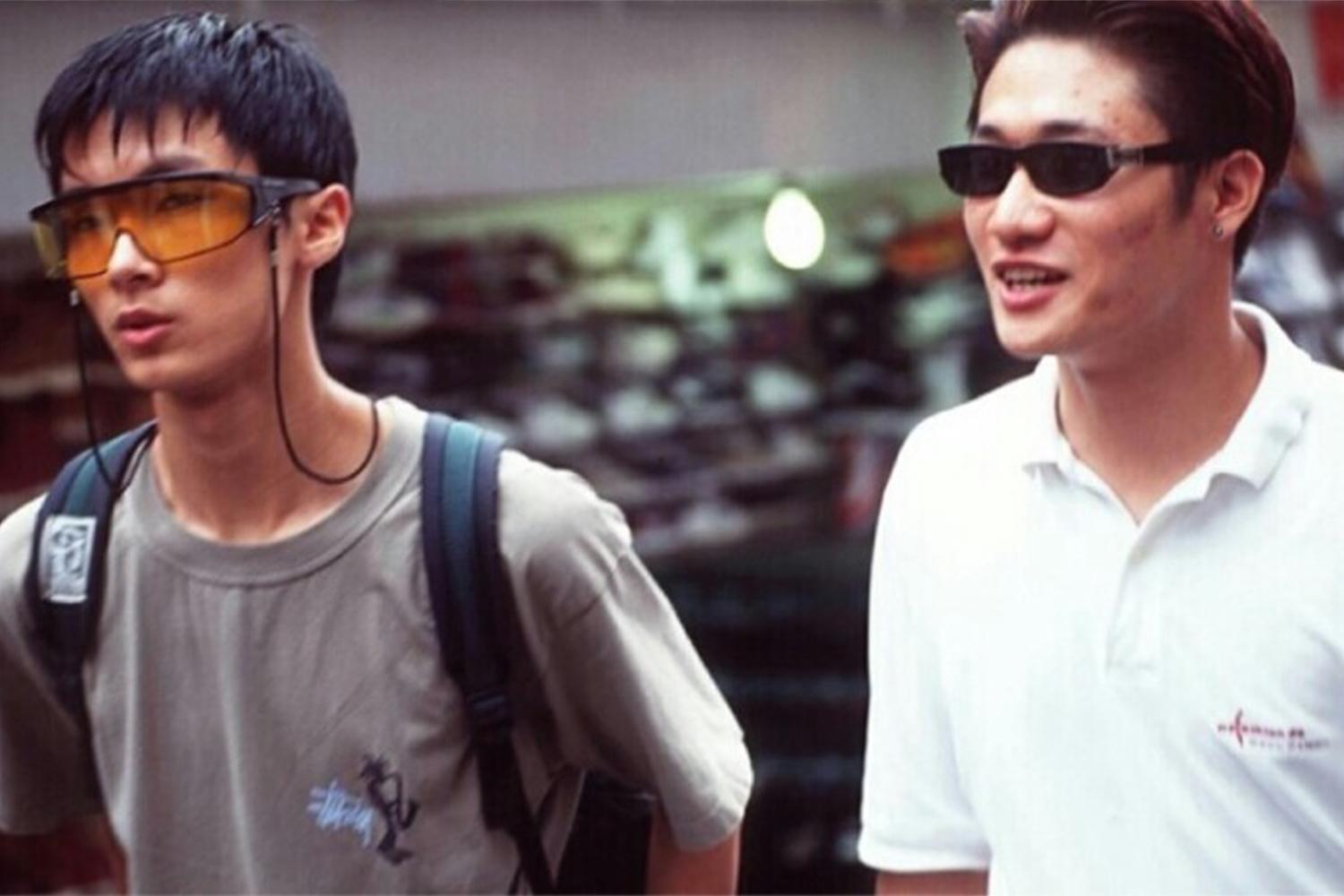 In the 90s you would often see people on the streets with sunglasses perched on their heads, or wearing unusual sunglasses.
While looking at sunglasses from the 90s, we realized there are actually lots of recent Korean celebrities that have been spotted wearing similar colors, and styles.
Like in the below photo, you can see Korean singer Jennie wearing orange-tinted sunglasses on a chain.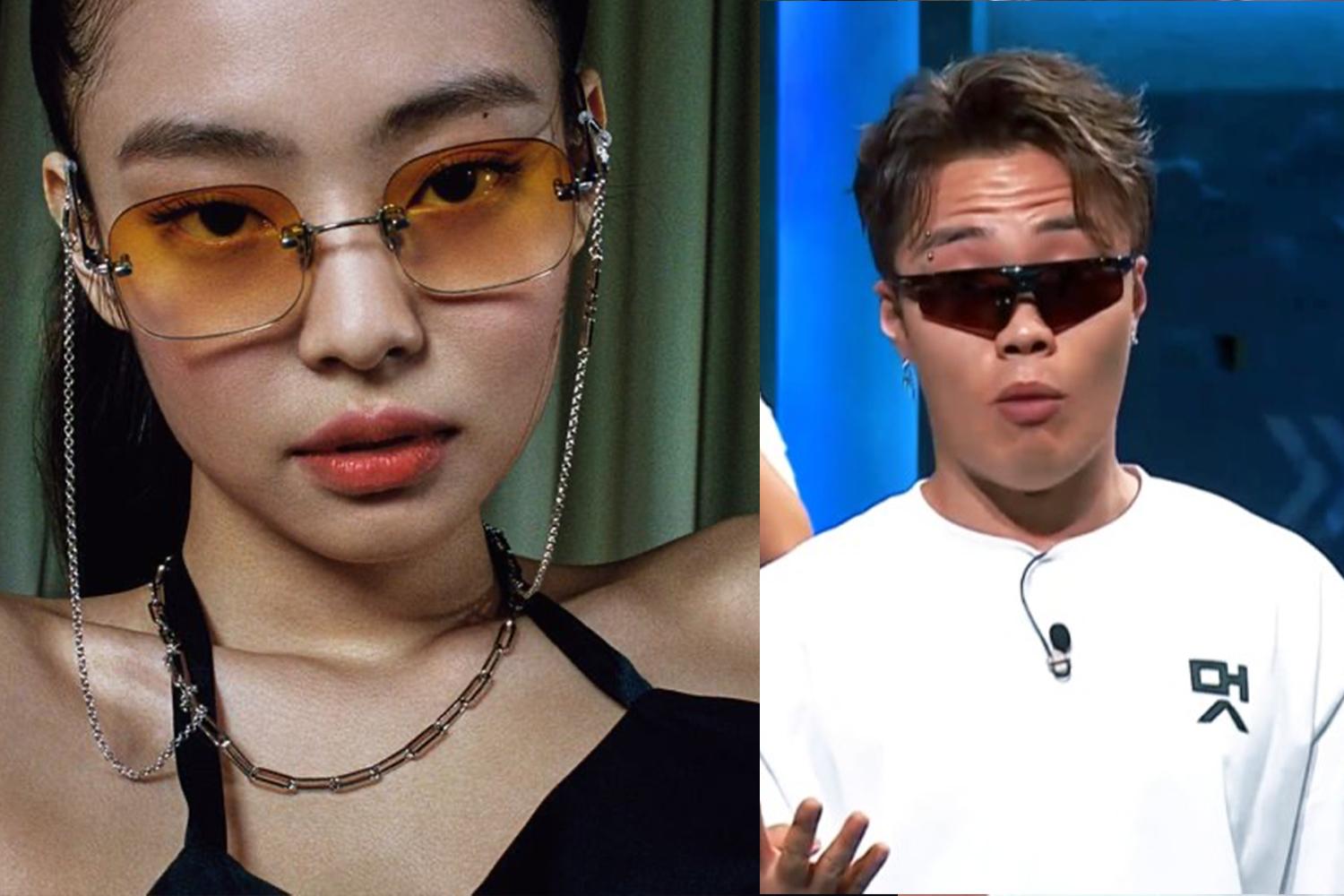 Also, sunglasses with rectangular lenses and sport sunglasses were popular in the 90s.
Recently, Korean rapper MUSHVENOM wore sport sunglasses on TV show Show Me the Money 9, and it immediately trended on social media.
---
HAIRBANDS & HAIRPINS
헤어밴드 & 헤어핀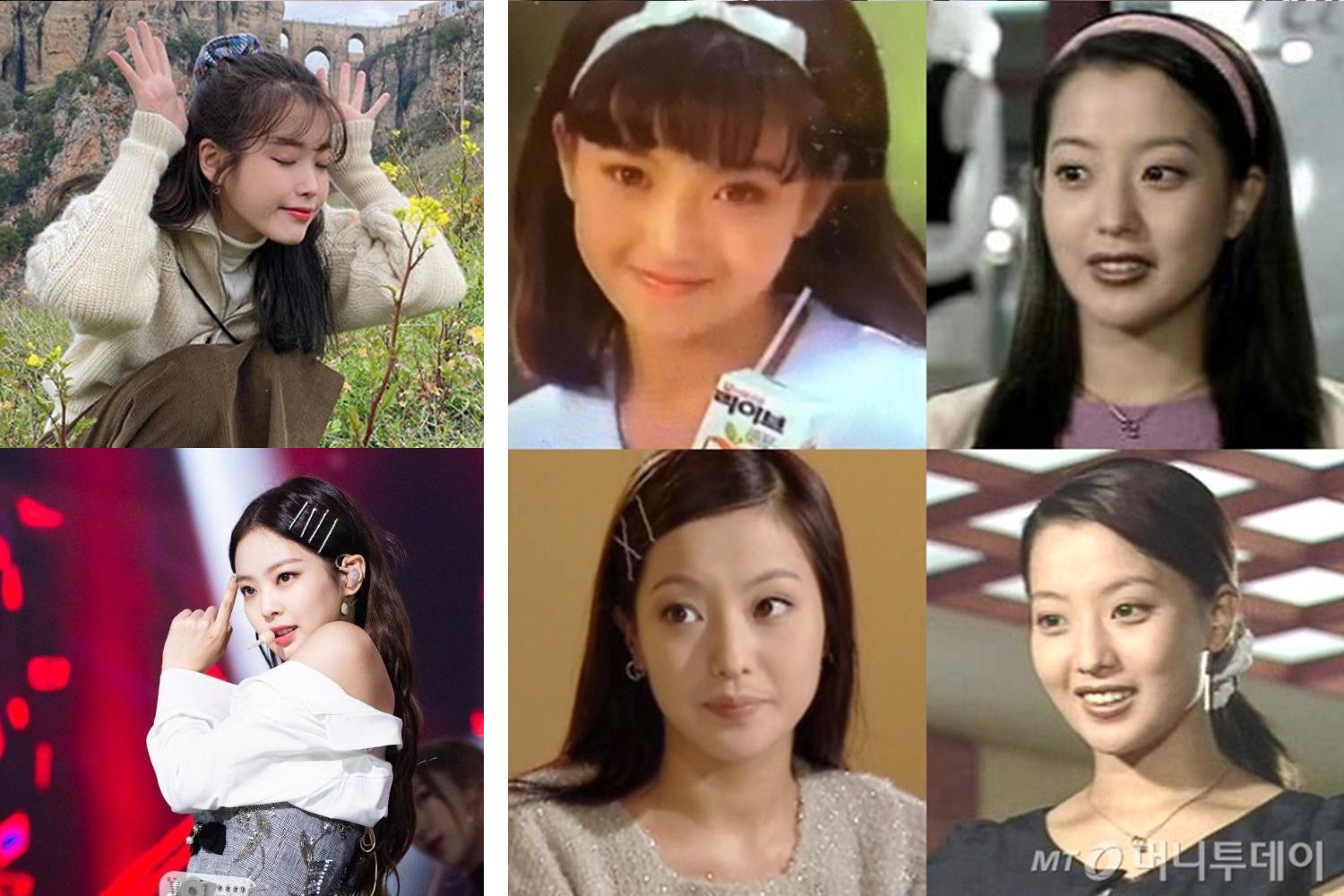 Left- scrunchie worn by IU, and hairpins worn by Jennie / Right - hairbands, hairpins, and scrunchie worn by famous actress Kim Hee-sun in the 90s
Beyond clothes, hair accessories from the 90s are also capturing the attention of youth in 2020.
Hairbands have gained popularity, thanks to girl groups such as BLACKPINK and IZ*ONE.
Scrunchies have become a must-have item because if IU. Hairpins have become popular ever since Jennie's 2018 "SOLO."
---
All these items were popular in the 90s, but have 2021 revivals.
Many Korean celebrities were instrumental in bringing these 90s fashion back. Which are your favorite looks?