How To Successfully Book Concert Tickets In Korea
Essential Steps And Tips On How To Get Tickets To A Performance In Korea. To Increase Your Odds, You Need To Be Fast And Prepared!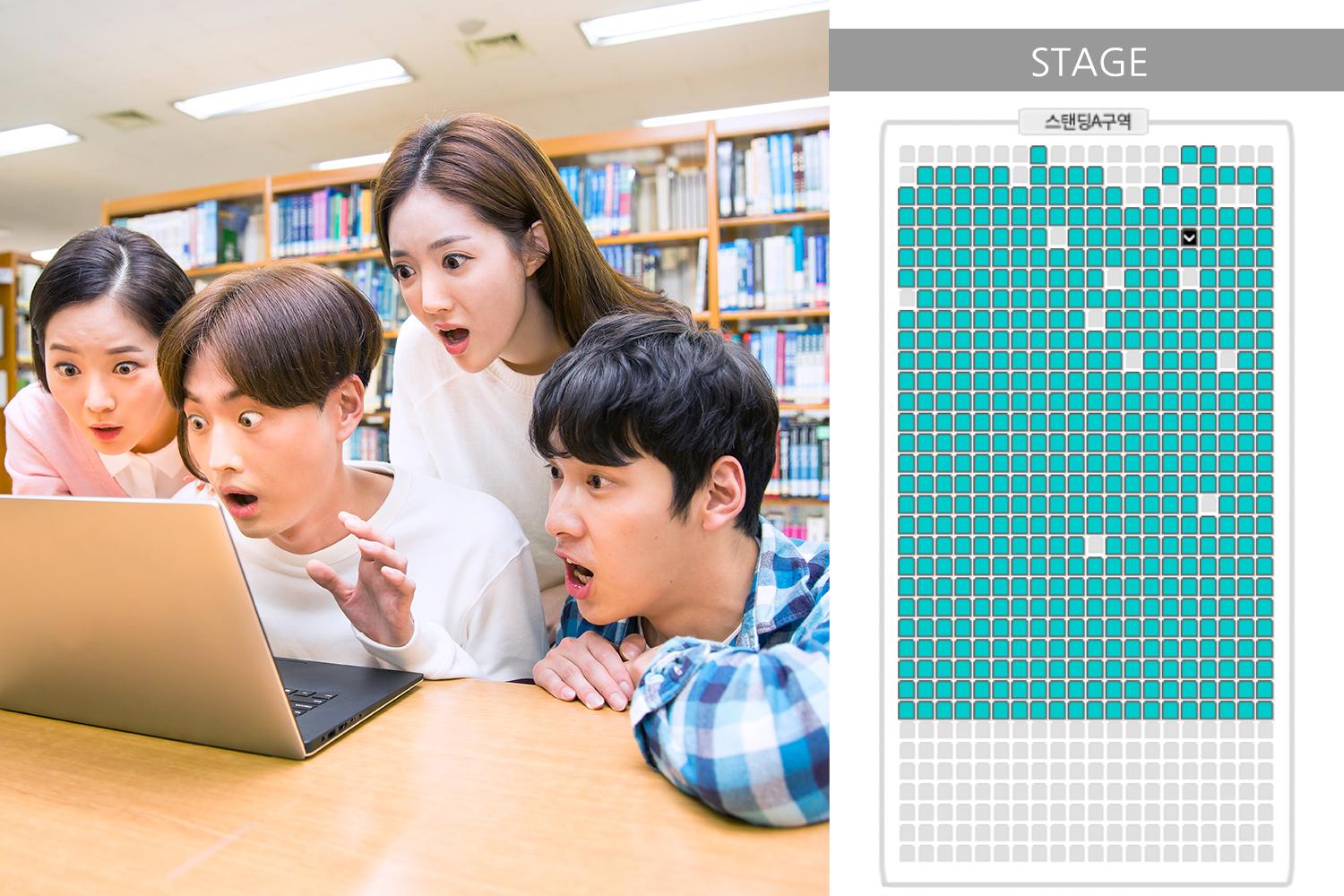 Do you remember how quickly last year's BTS Seoul concert sold out? It was record-breaking!
It is extremely difficult to book Kpop concerts in Korea, you need both passion and speed.
So today we will share step by step instructions, and tips on how to successfully get tickets in Korea!
If you follow these steps, you all can become pros in getting K-pop concert tickets.
---
TOP TICKET VENDOR SITES

INTERPARK TICKET (인터파크 티켓)
Languages: Korean, Japanese, Chinese, English
Homepage(s):
http://ticket.interpark.com (Korean)
http://www.globalinterpark.com (Global)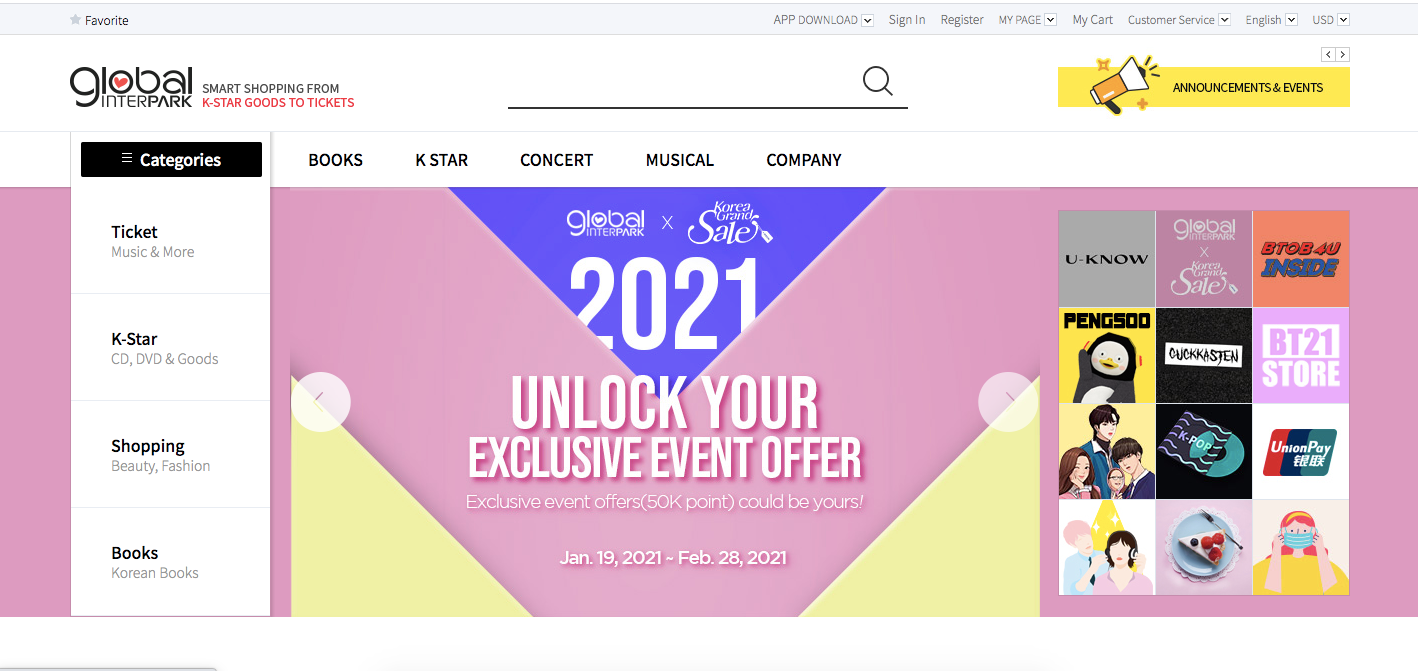 AUCTION TICKET (옥션 티켓)
Languages: Korean, Japanese, Chinese, English
Homepage: http://ticket.auction.co.kr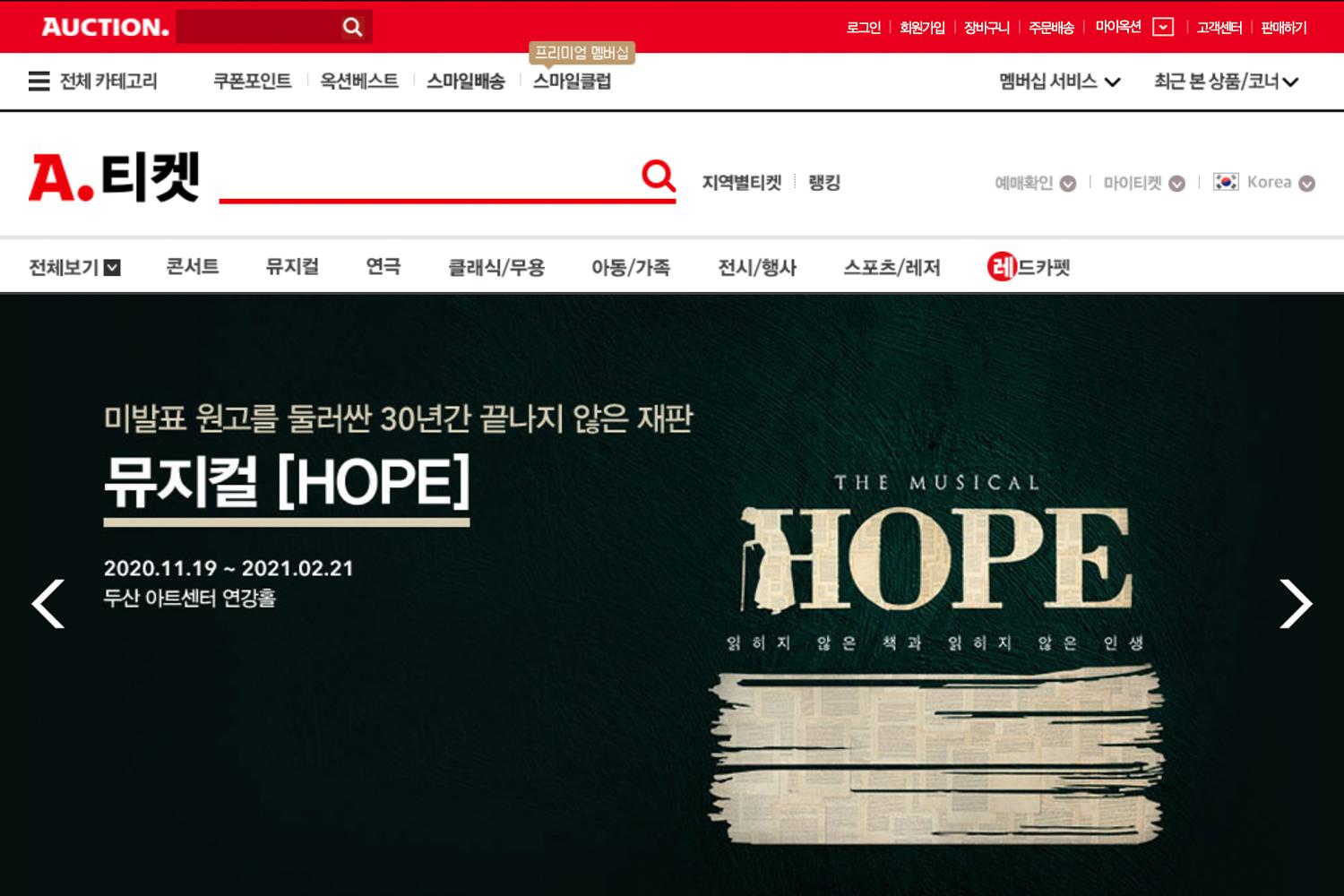 YES24 TICKET (예스24 티켓)
Languages: Korean, English
Homepage: http://ticket.yes24.com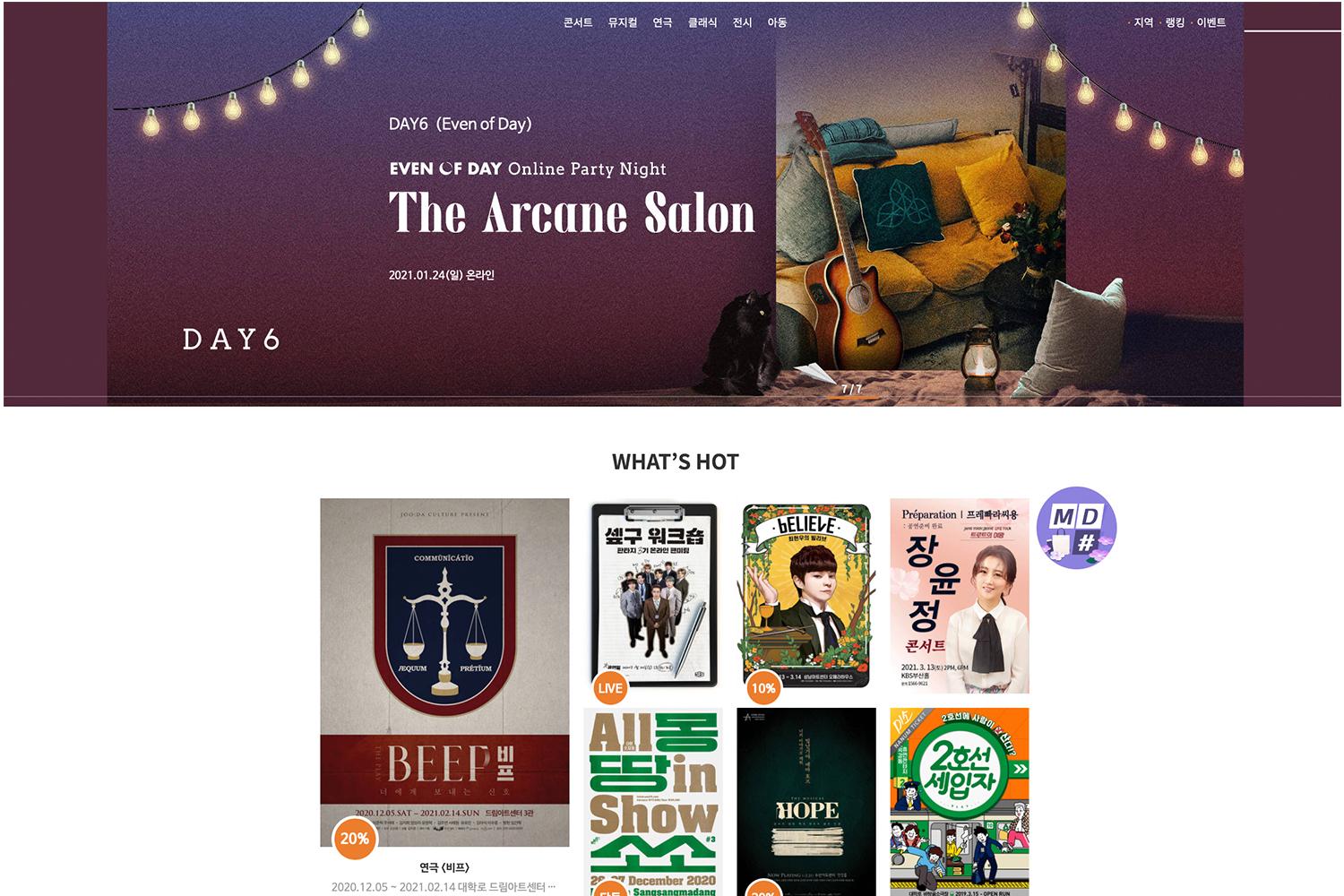 MELON TICKET (멜론 티켓)
Languages: Korean, Japanese, Chinese, English
Homepage: https://ticket.melon.com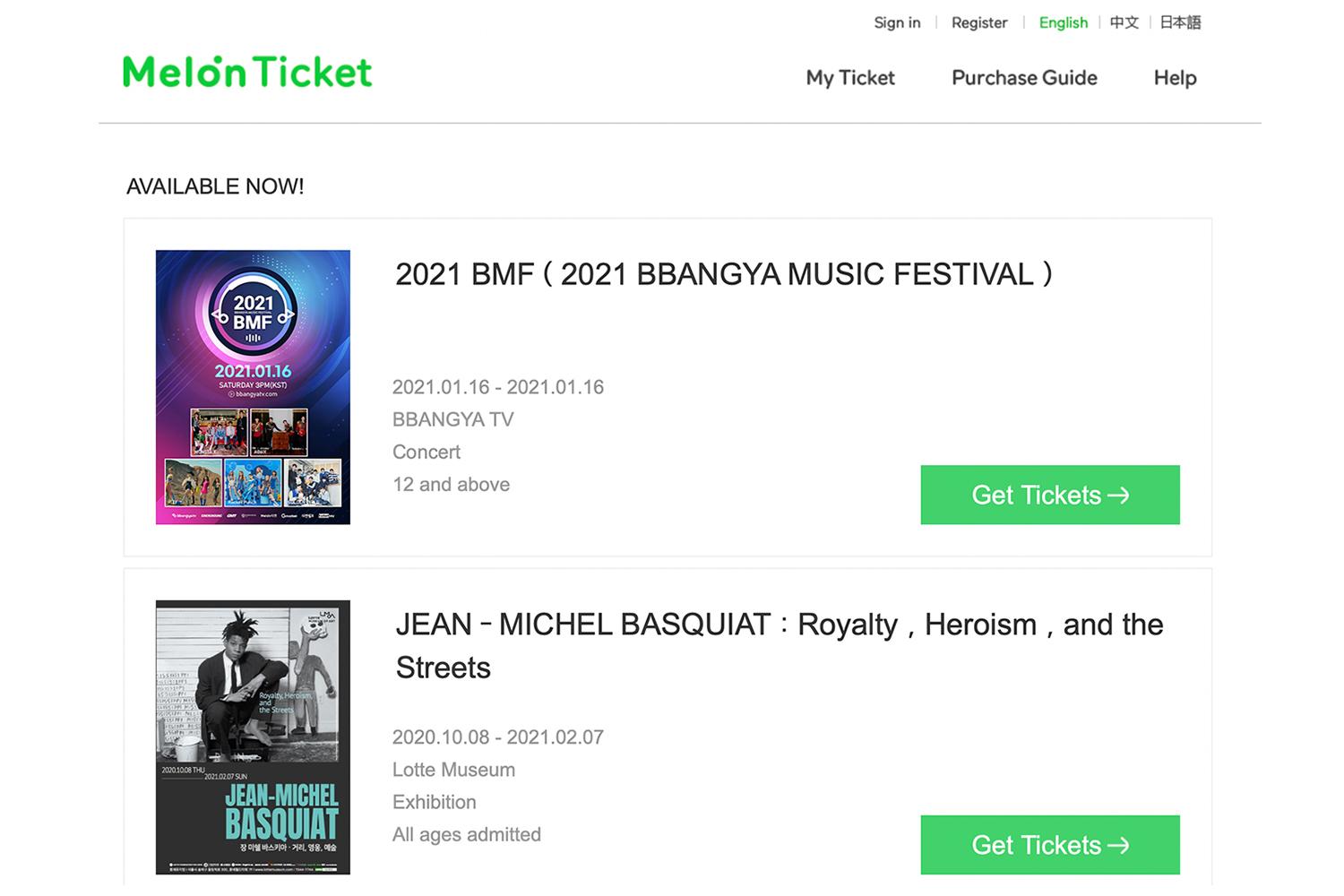 TICKET LINK (티켓링크)
Languages: Korean, Japanese, Chinese, English
Homepage: http://www.ticketlink.co.kr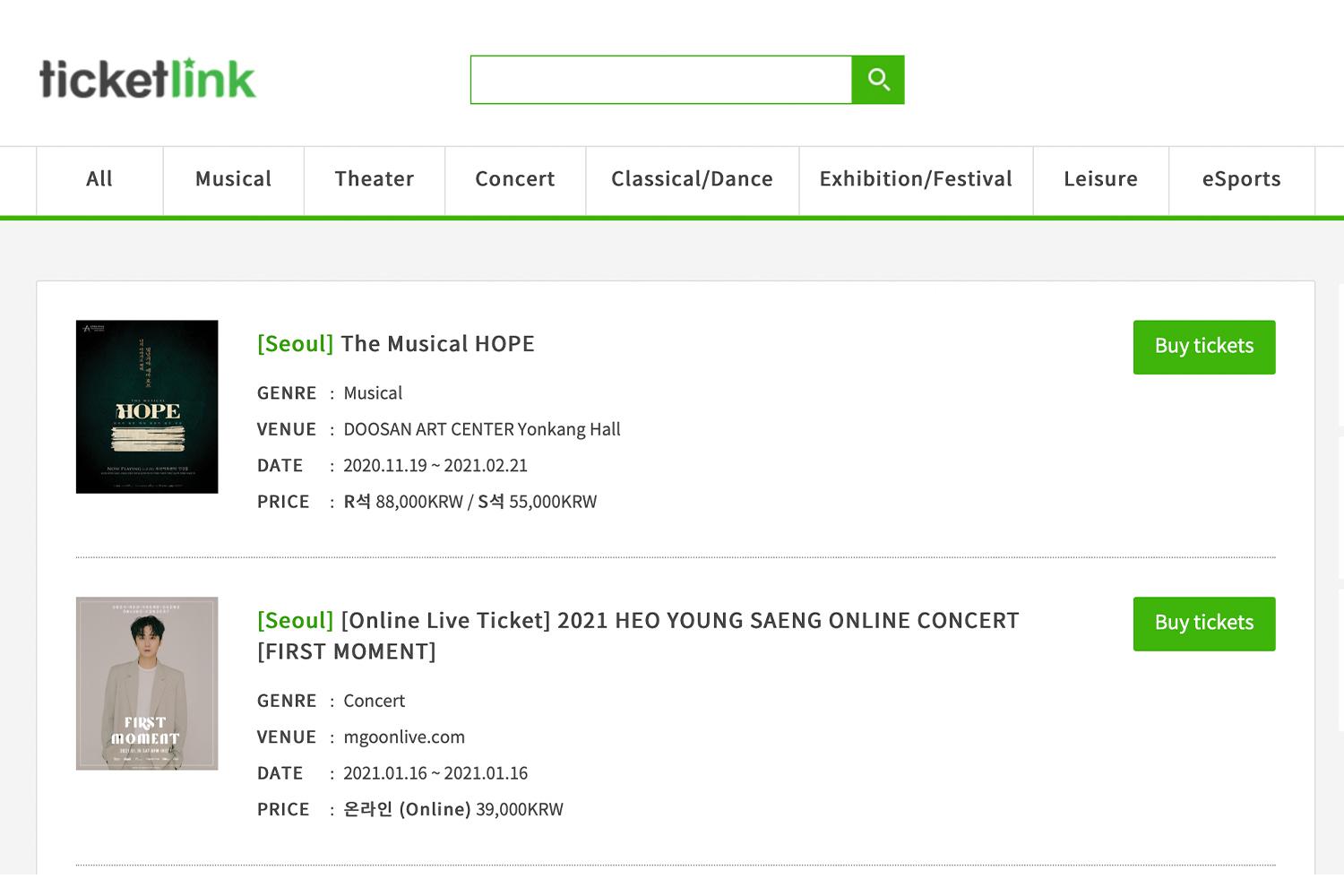 Hana Ticket (하나티켓)
Languages: Korean, Japanese, Chinese (Traditional, Simplified), English
Homepage: http://ticket.hanatour.com/Pages/Main.aspx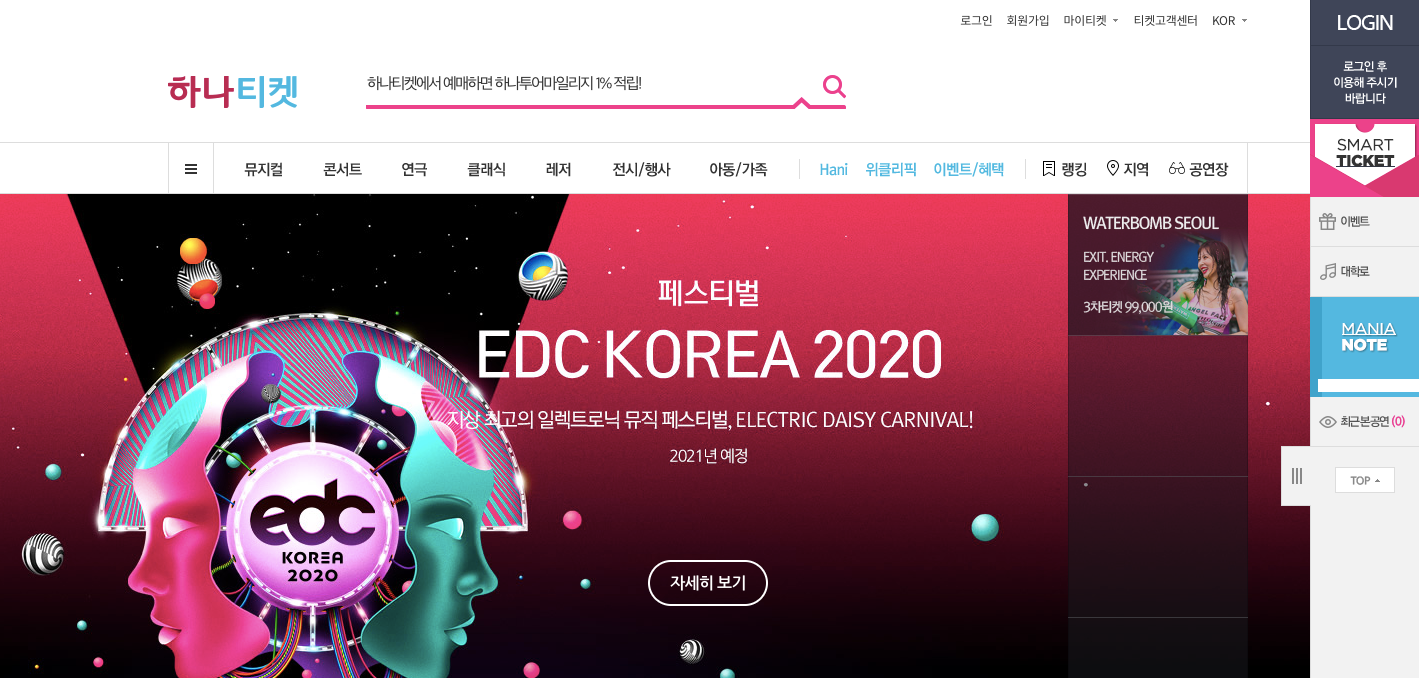 ---
STEPS TO GET CONCERT TICKETS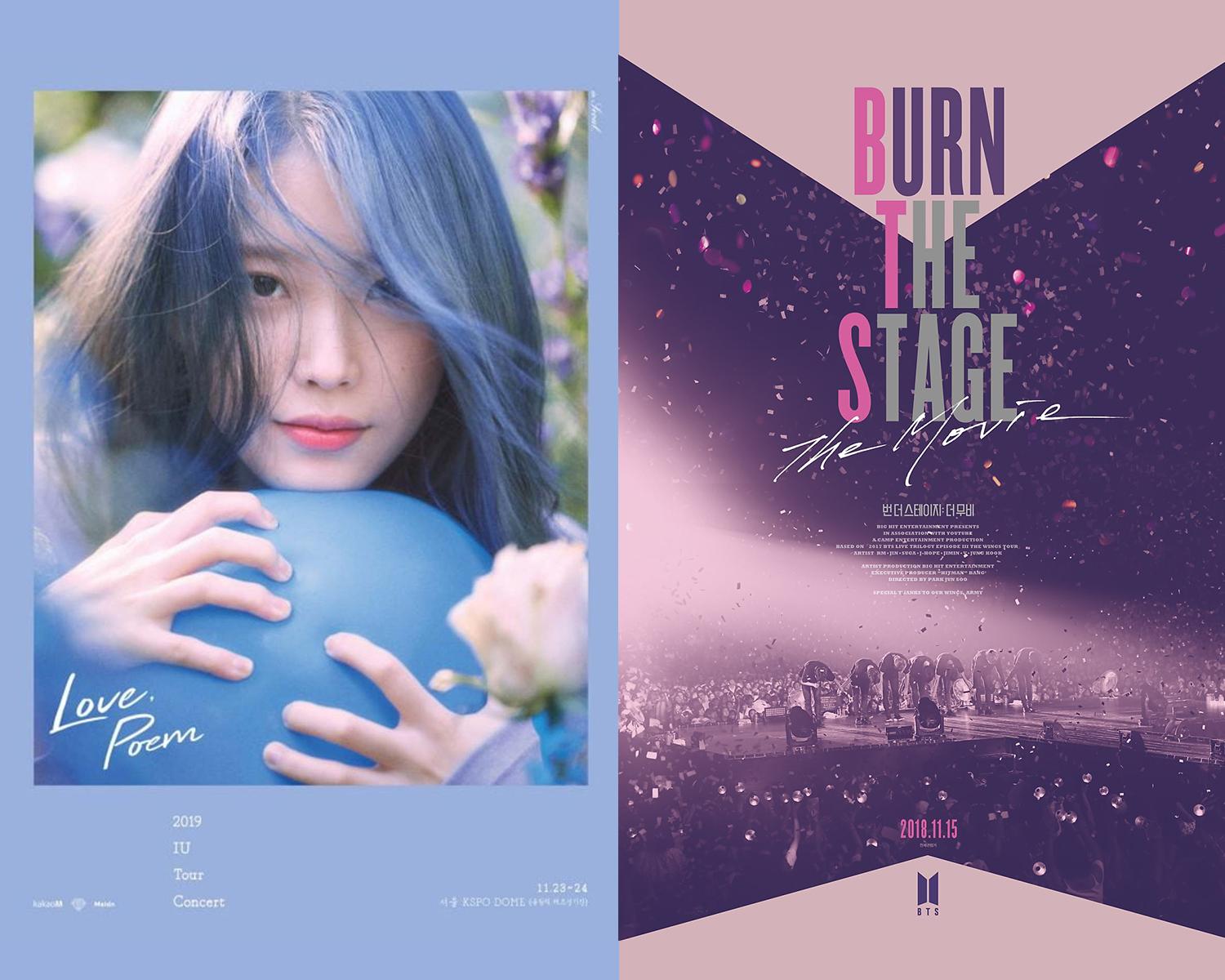 If there is a concert or performance in Korea you wish to get tickets for, don't worry and follow the steps we outline below!
The combined power of our guidance and your nimble fingers, you can easily get tickets.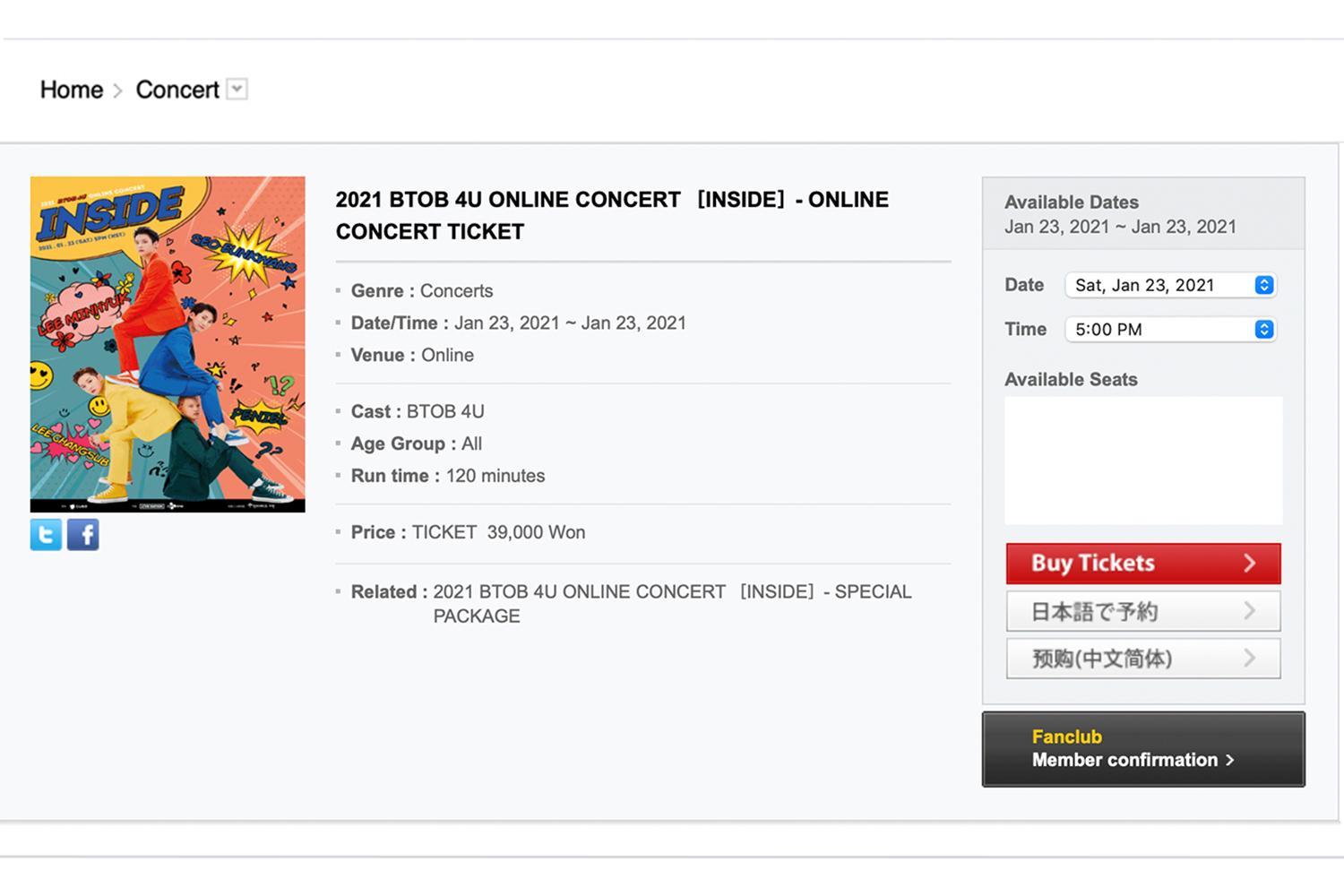 1. Acquire ticketing information of the show in advance.
It is essential to be prepared by knowing the ticketing information in advance!
The most important pieces of information are the exact date, time, and layout of ticket vendor website.
Once you've gathered this information, it'll be much easier to select the date, time, and seat of your desired performance/concert.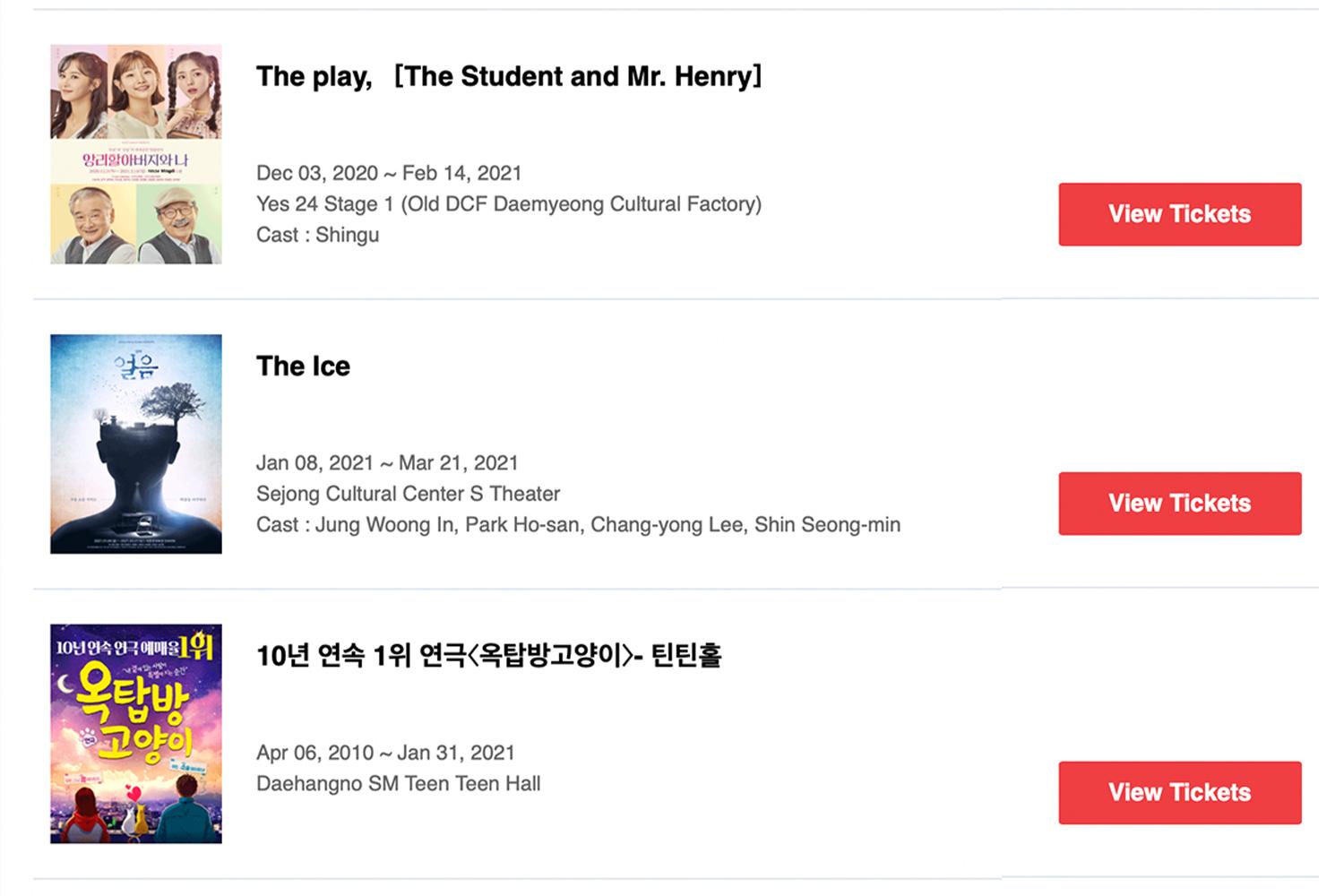 It is important to be as specific as possible, otherwise you may not succeed.
For example, instead of "I want BTS tickets for the 15-16th of this month," it is much more helpful to know, "I want tickets for the second BTS performance held at 8pm on the 16th in seating section R."
Another important piece of information is the exact time the tickets will be available for sale.
Purchasing tickets right when they are released ensures that they will be valid.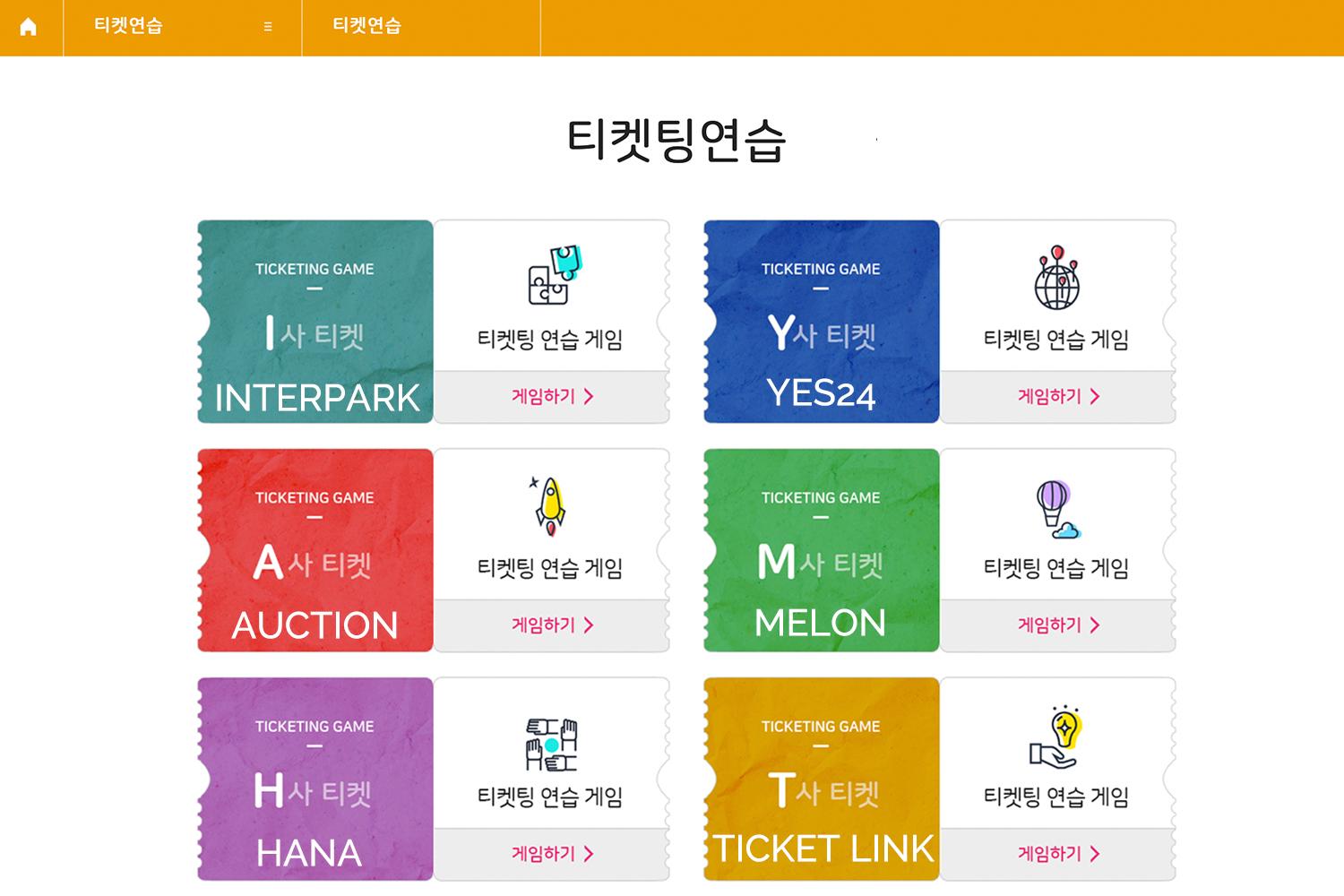 2. Practice ticketing.
Wouldn't it be great to practice your ticketing skills?
Well, there is a Korean ticketing practice website! There are both Korean and English language options.
On the website you can practice getting tickets at the six aforementioned ticketing vendor sites.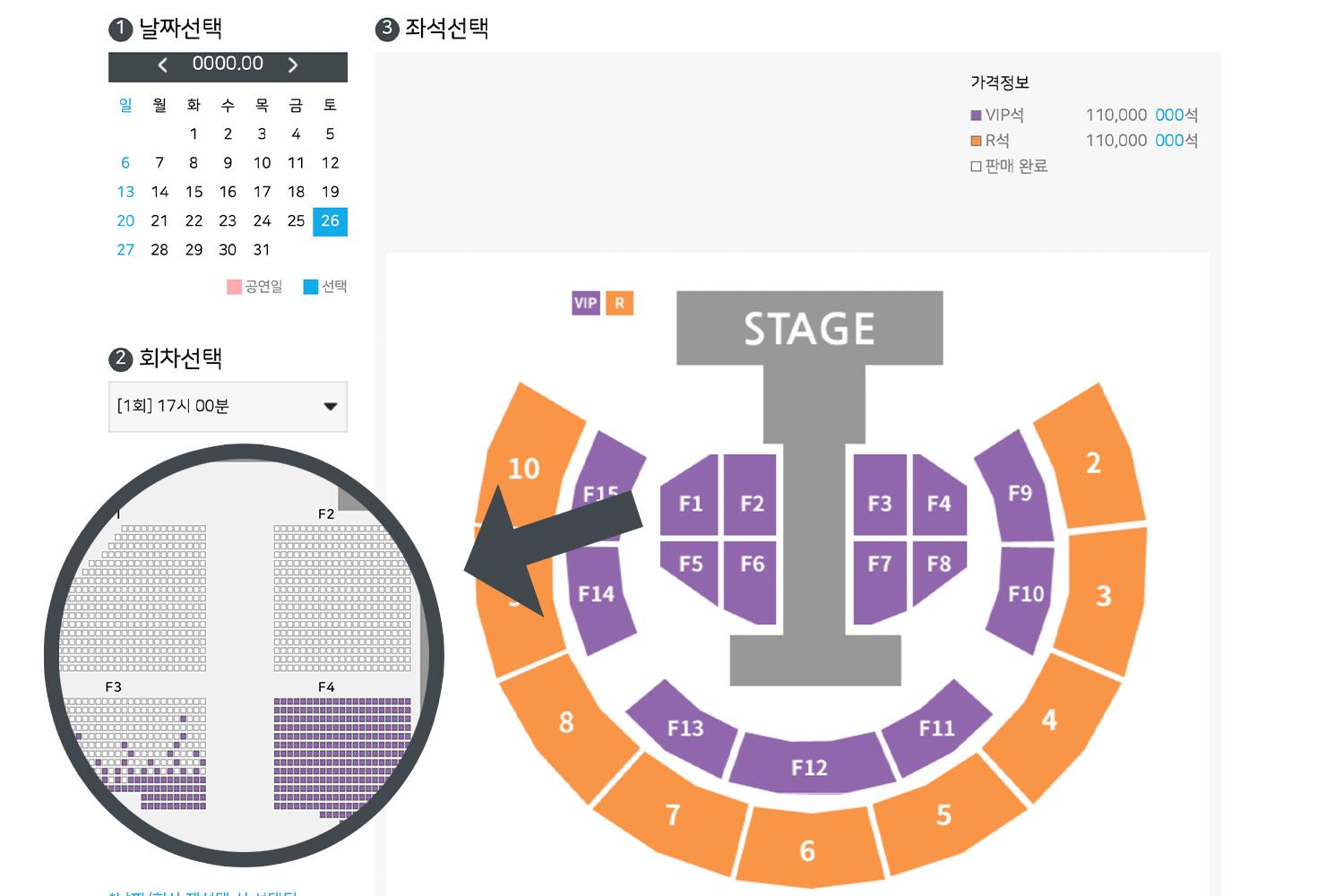 Once you sign up with an email and password, you can practice getting tickets with a game.
It looks exactly like the ticketing website so you can practice entering in the time, date, seat, and payment for a performance you wish to attend.
You can use this site to build muscle memory of buying tickets.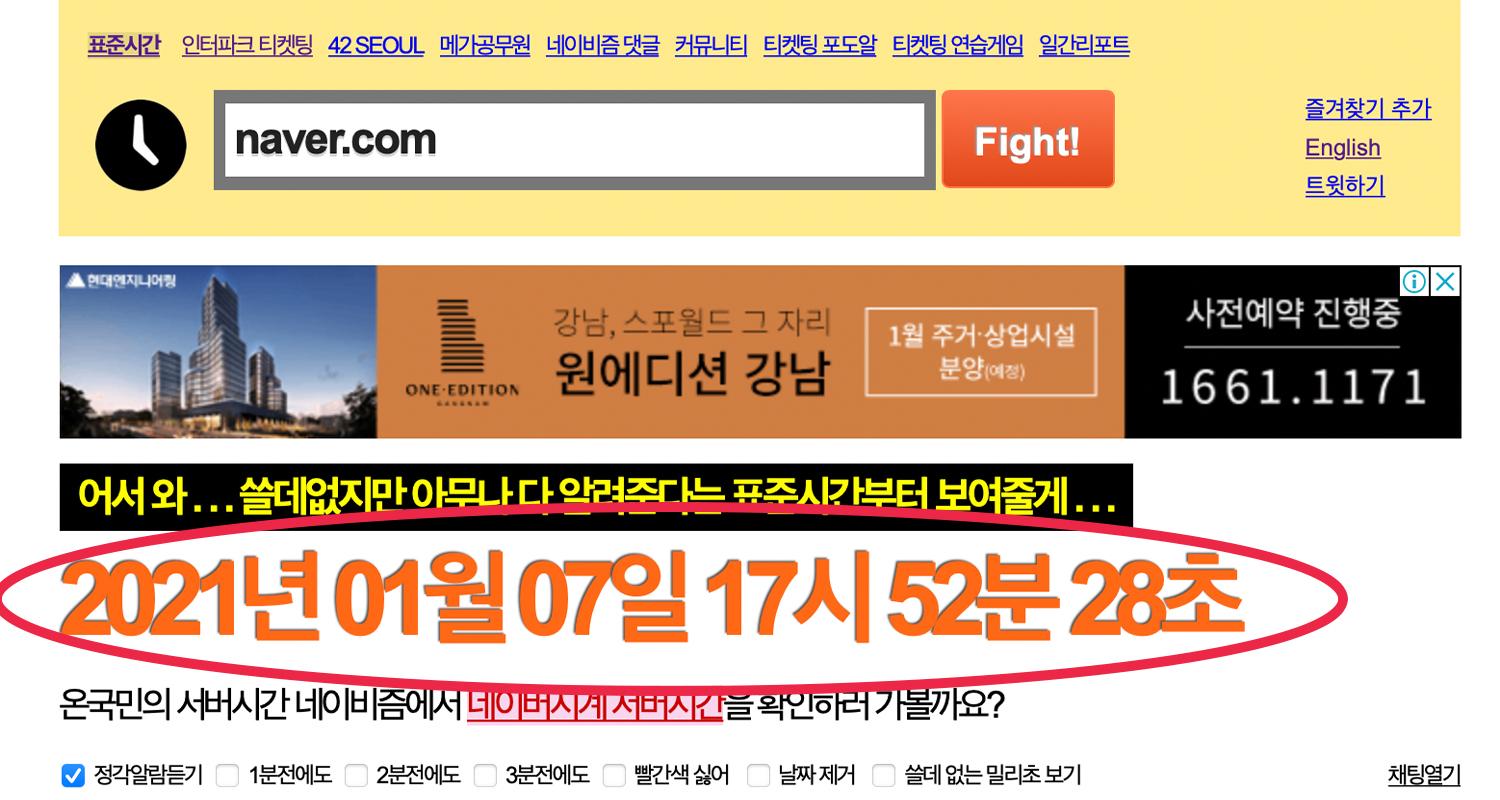 3. On the day of ticket sales, pull up the exact time on Navyism.
It is critical to match the ticket sales opening time to the thousandth of a second. But, different ticketing site servers will have different times.
Navyism is a site that gives the exact server time of any website. We recommend you have this opened when getting your tickets!
Many Koreans use Navyism when it comes to time-sensitive matters like concert tickets, or university enrollment.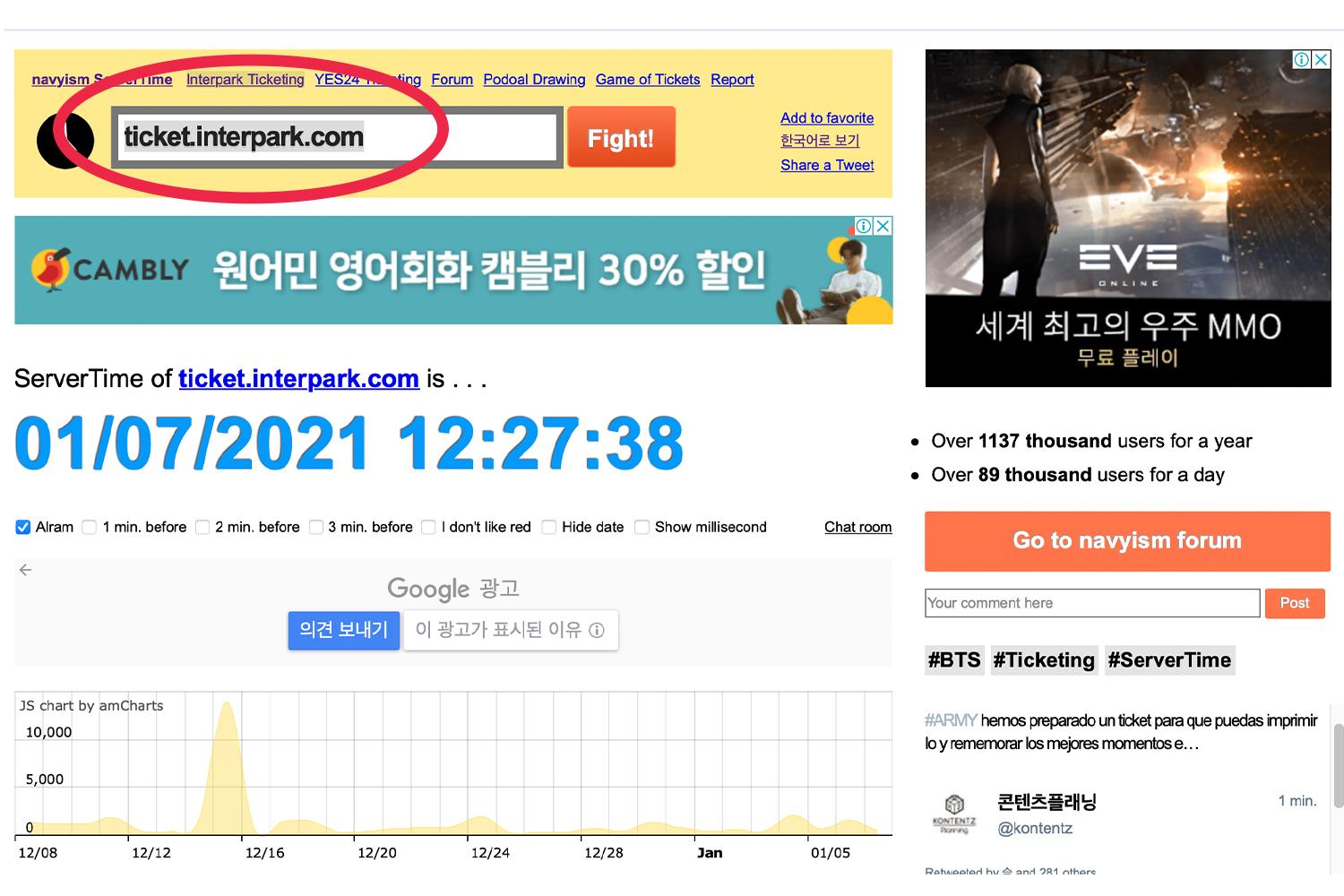 Logging onto Navyism will give you the most accurate server time for any ticket vending site. Just search for ticket vendor website with the search bar.
We used Interpark Ticket for the example image above. You can see the exact time on that server without having to log in.
Keep this window open until it is ticketing time.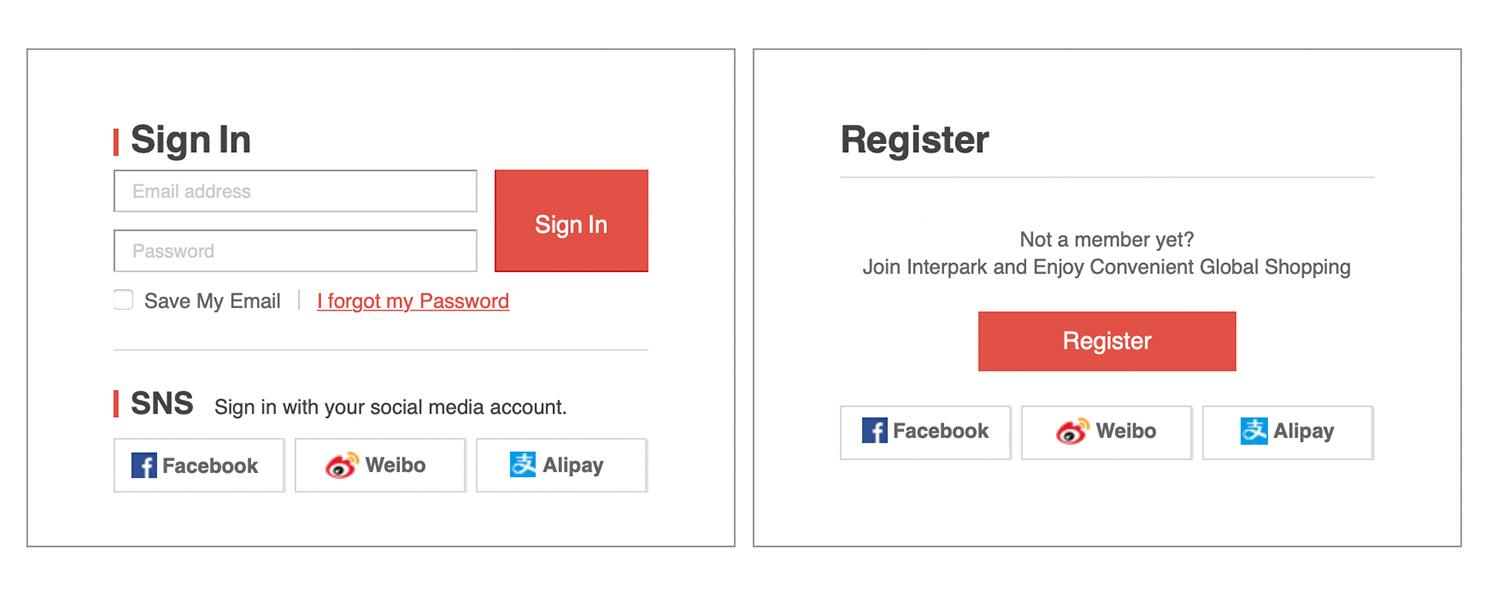 4. Register and log in to the ticket vendor site in advance.
Encountering the sign in window when trying to buy tickets will definitely slow down the process!
It will be much more efficient if you log in to the ticketing site beforehand.
If you do not have an existing account, be sure to register ahead of time.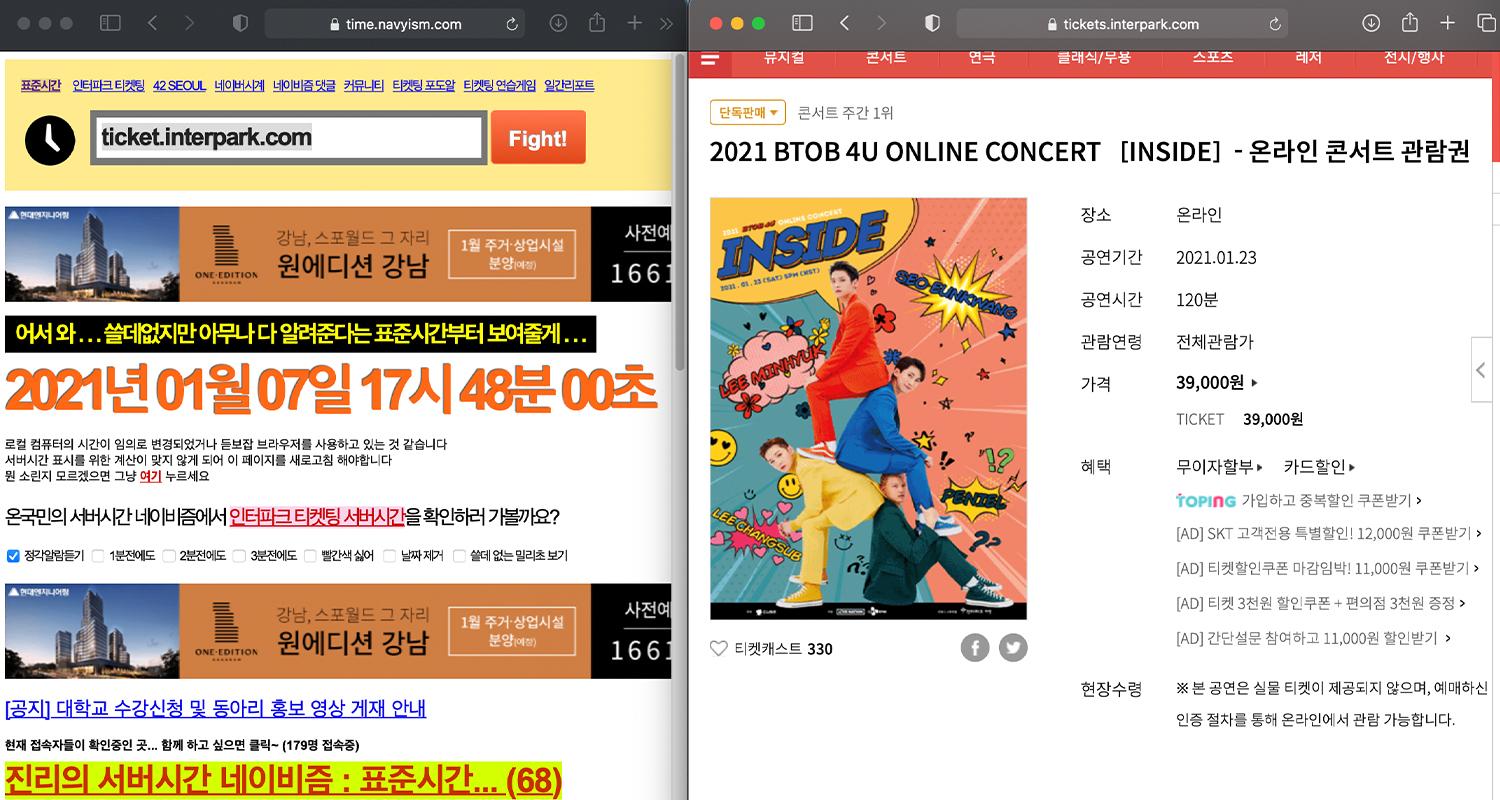 5. Place Navyism and the ticket vendor site side by side.
Like the photo above, we recommend you situate the Nayvism site and the ticket vendor site side by side!
But if this method is uncomfortable for you, then you can try using a cellphone or a secondary screen.
We highly recommend you complete the above steps at least 5-10 minutes before ticketing time.
Time is of the essence when it comes to buying concert tickets!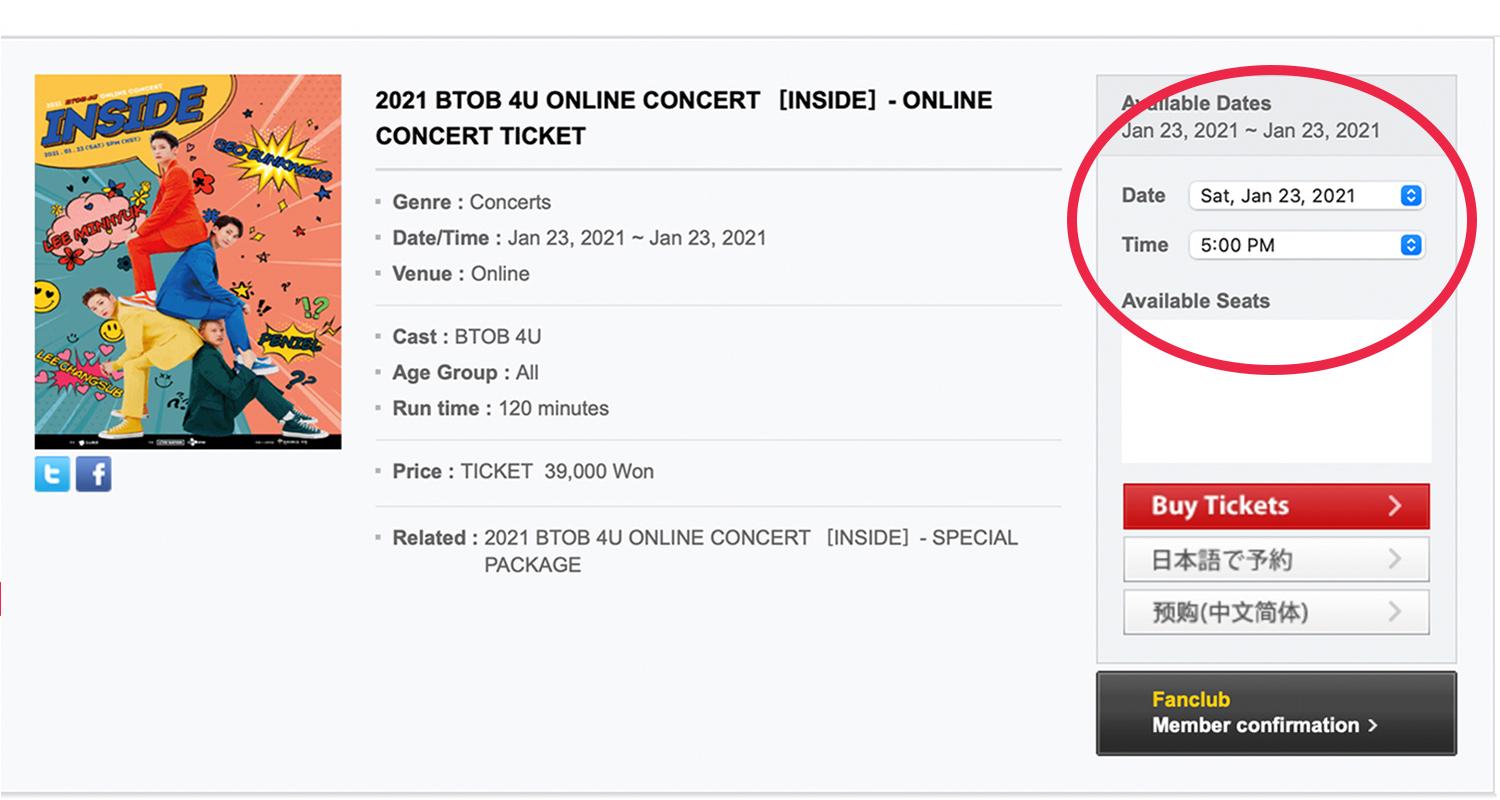 6. Prepare the reservation screen.
After completing the previous steps with a sufficient amount of time, there is one more critical step in the ticketing war.
That is to input all the concert details like date, time and seat.
There is usually a calendar where you can select the desired date and time.
However, there are cases where you are unable to enter concert details until after the ticket are released, so be prepared!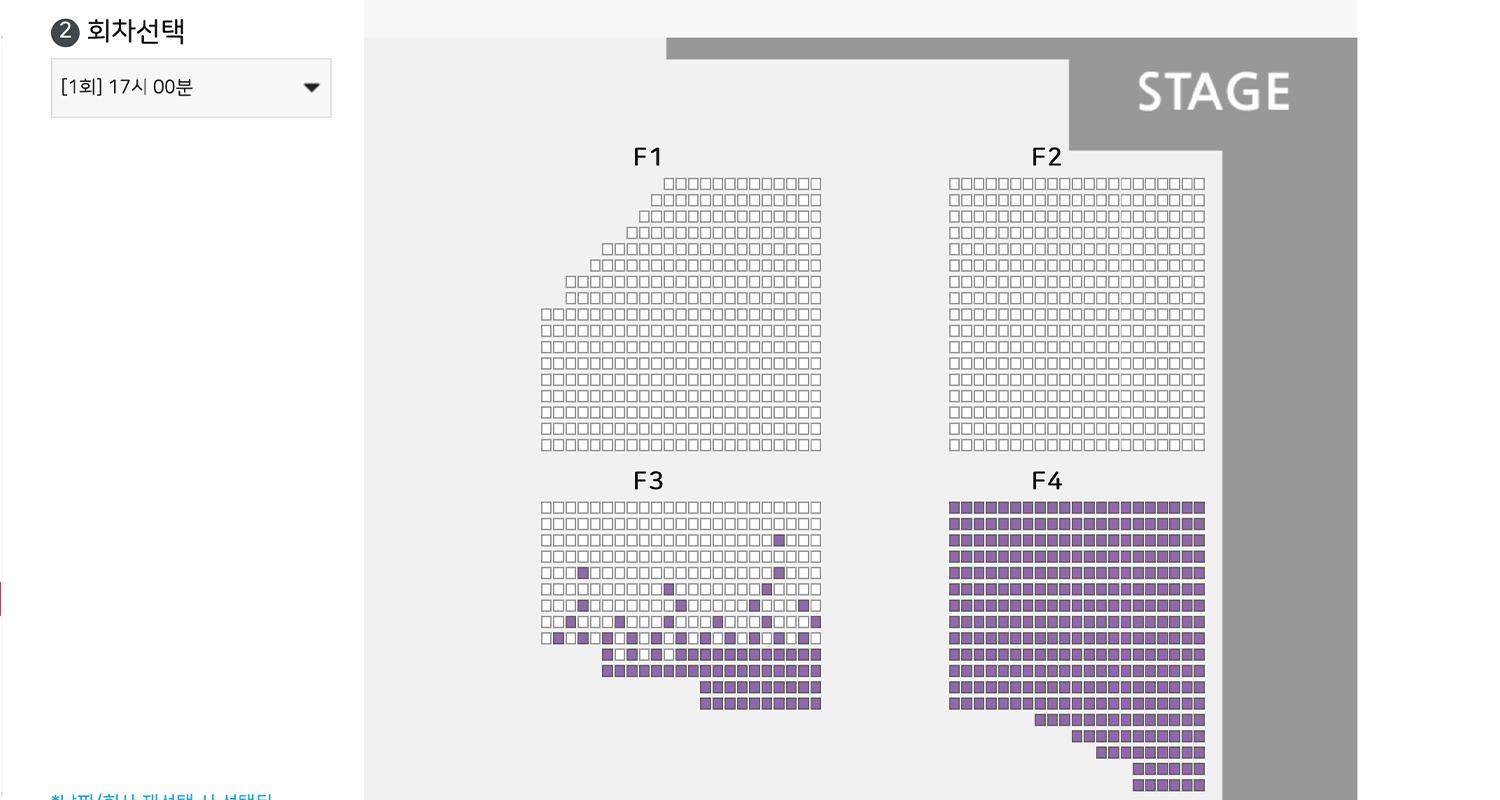 7. Ticketing.
After you have completed all the preparation steps, all that is left is the ticketing process!
Once have everything set up (logged in, performance details entered, etc), wait for the server time to reach the ticket release time.
Watch the time displayed on Navyism, when it hits the ticket release time, you should be able to reserve the tickets. You may need to refresh the page.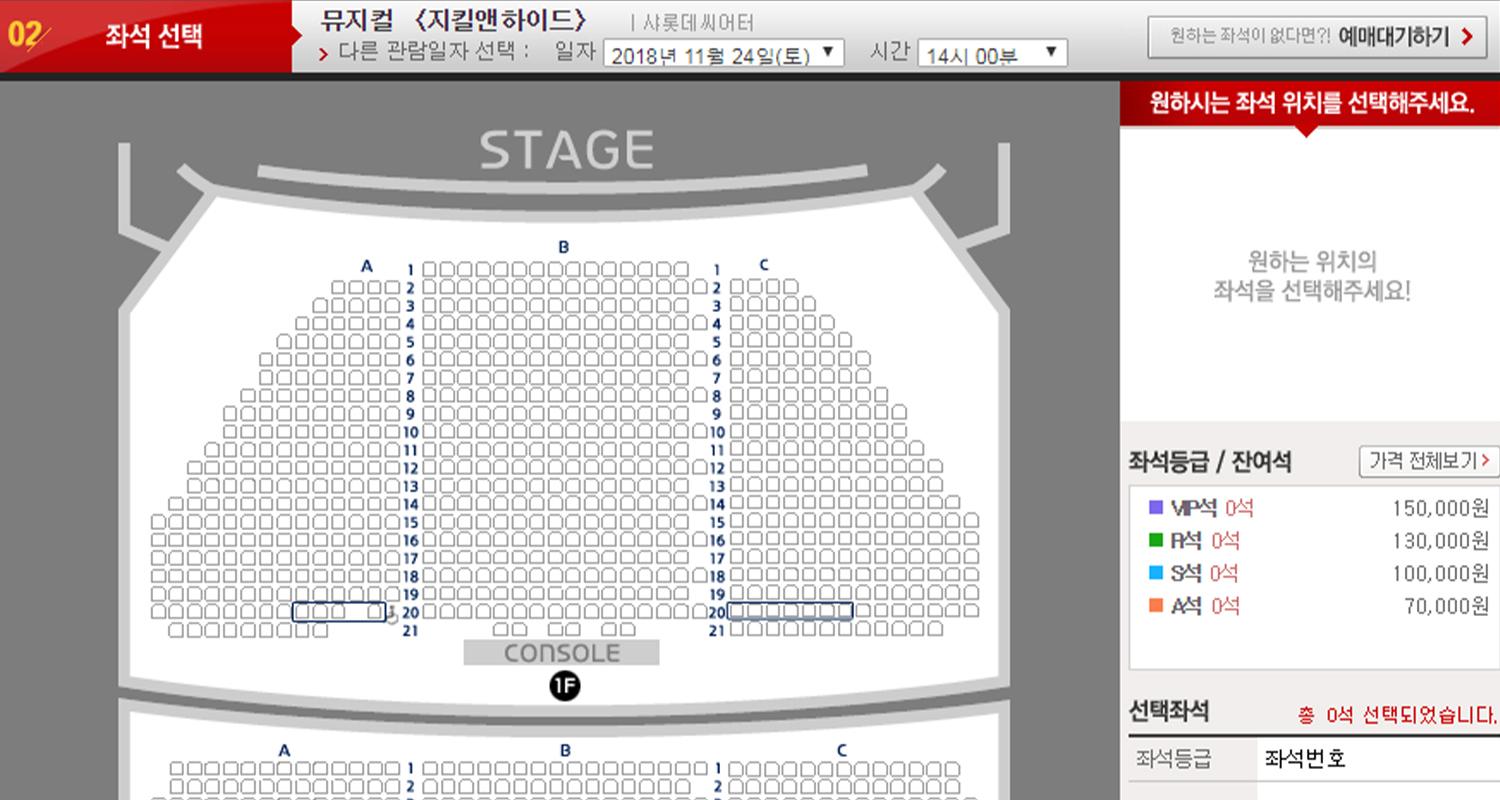 If your reservation request has gone through, the next page that comes up should be selecting your desired seat. The available seats will be in purple. Once you have selected your seat, you can proceed.
Next, you can select how you wish to receive your tickets, at the venue, or delivered to you (only available in Korea).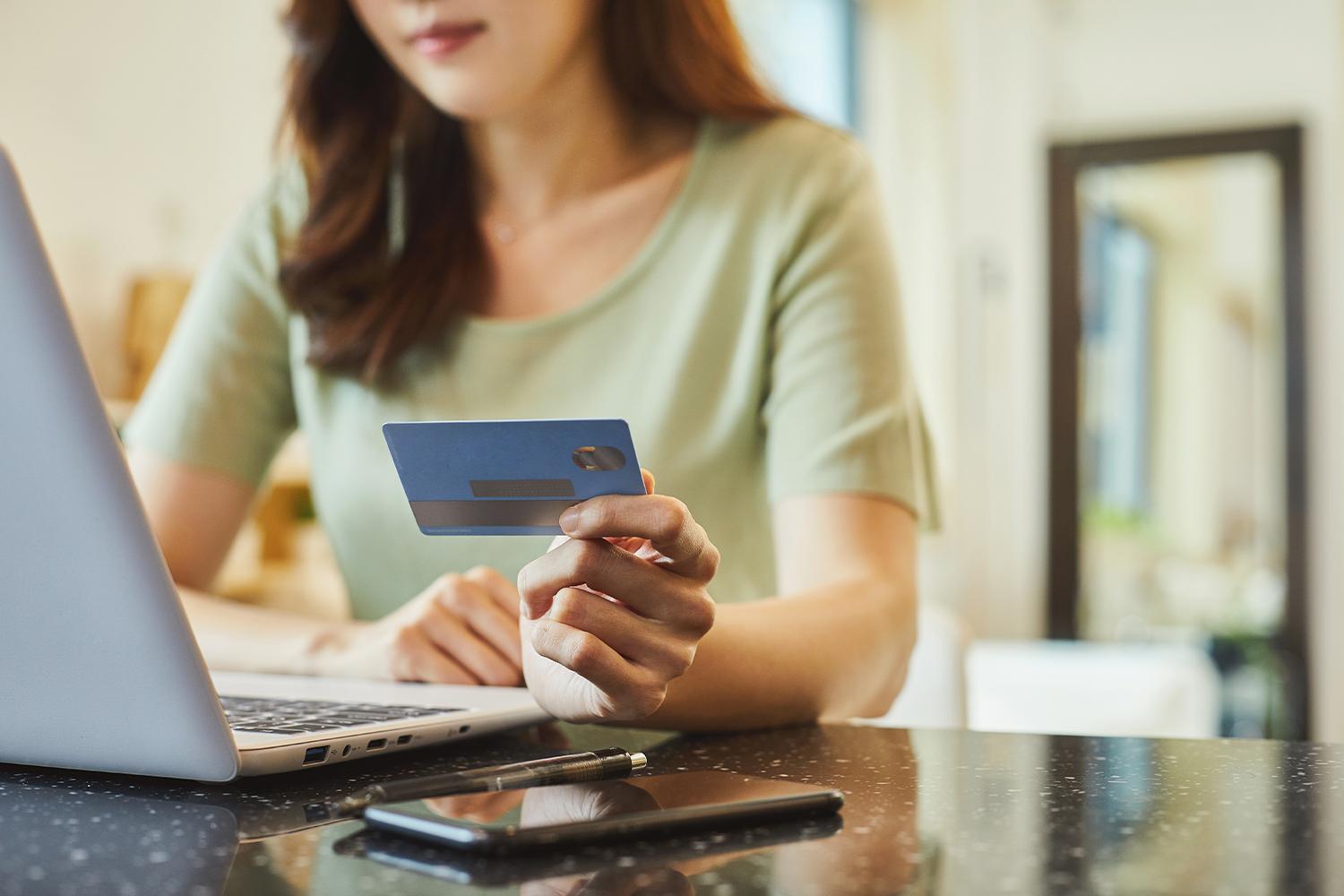 8. Payment.
The final stage of ticketing is payment!
Payment options include credit card, or KakaoPay. Or, if you have a Korean bank account, you may also can make a bankbook deposit.
After inputting payment details, the ticketing process is complete.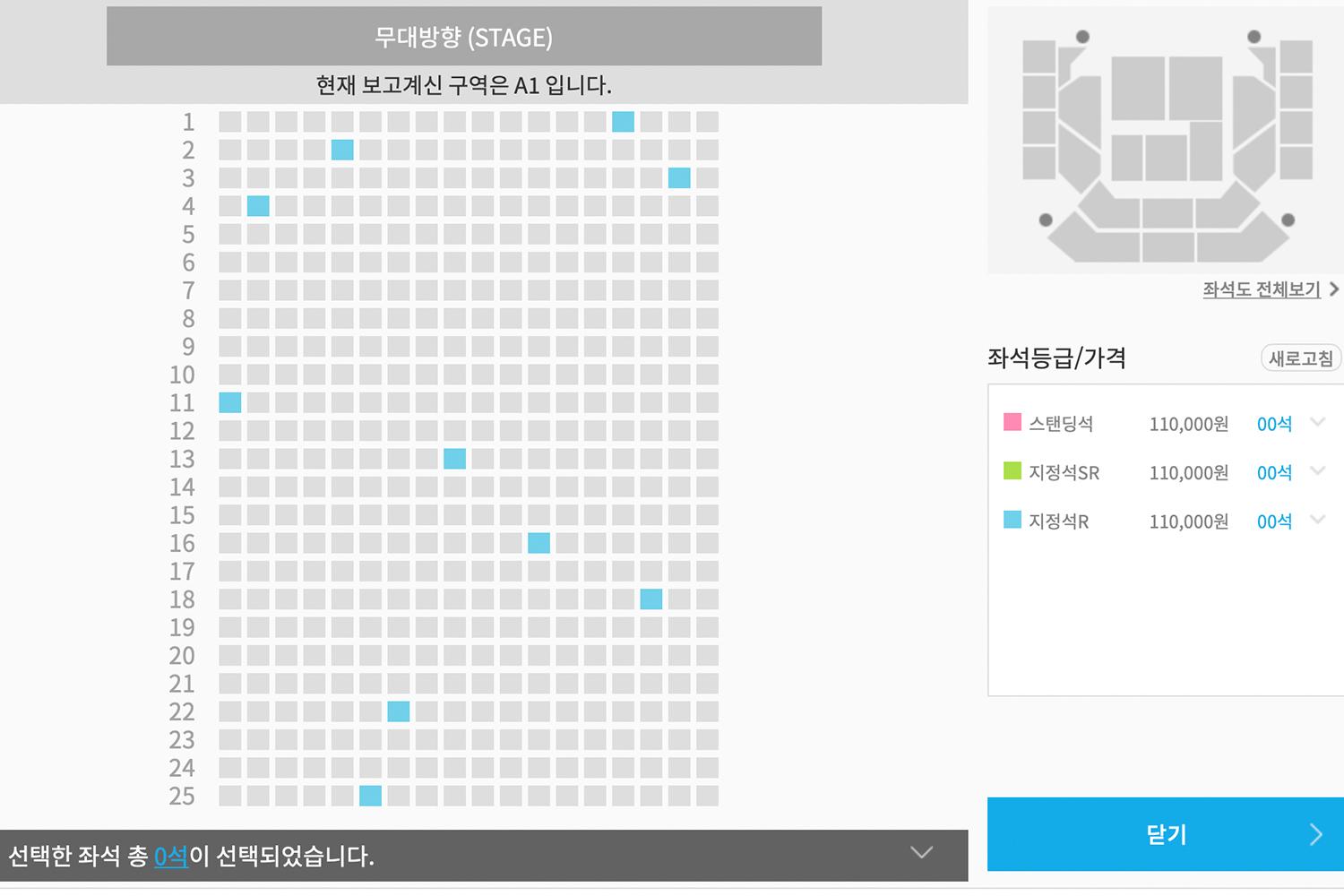 9. Weren't able to get a ticket? Don't give up and hope for cancellation tickets.
Tickets disappeared even though you were prepared or you were't able to get the seats you wanted? Don't panic!
There are cancellation tickets released everyday.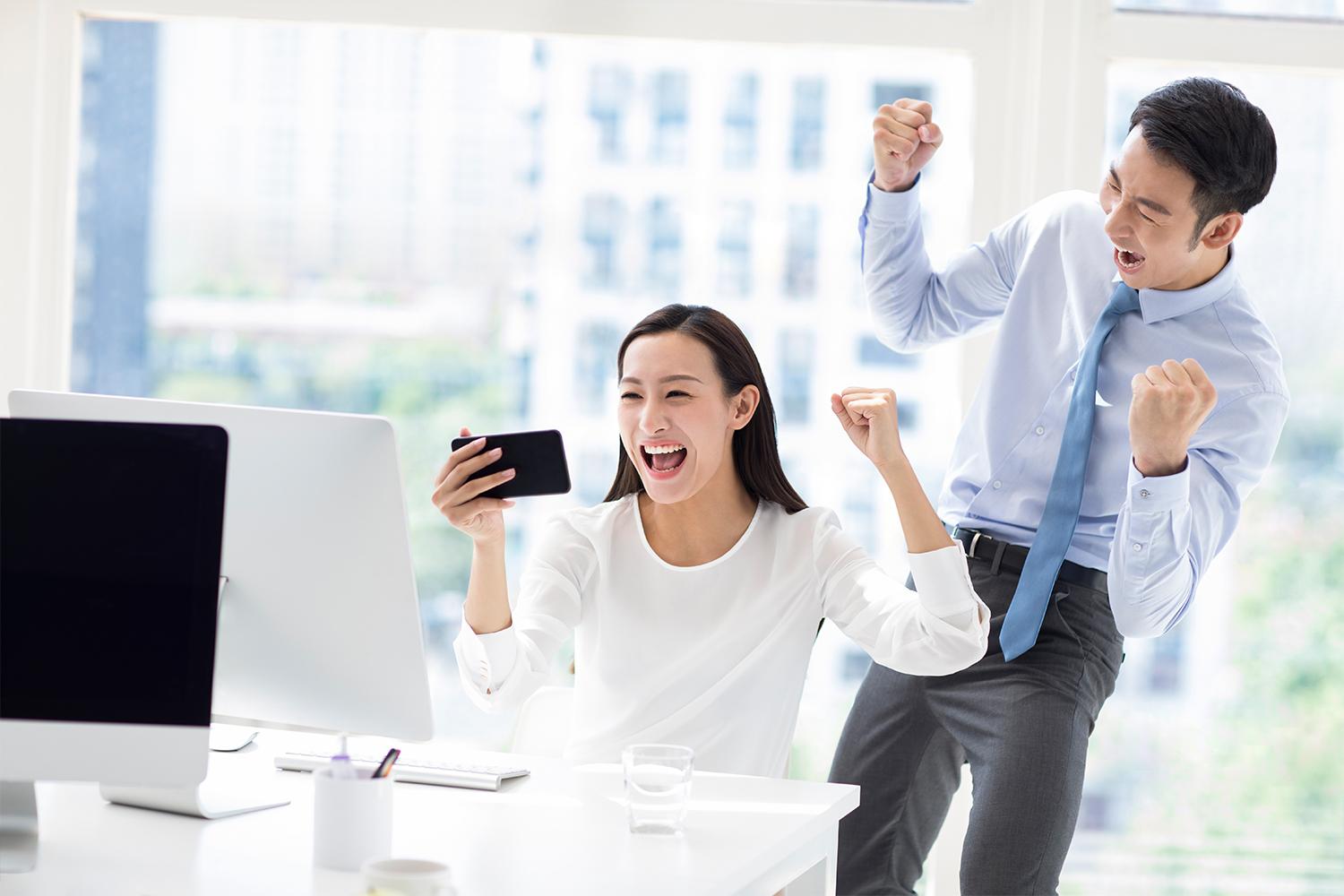 There are many cases where people who weren't able to get tickets from the initial registration, are able to get cancellation tickets.
So don't give up and keep checking the ticket vendor site for cancelled tickets!
There is a Korean expression for this type of scenario, we you you find purple grapes (available seats) amongst the grey (taken seats)!
---
TICKET RESERVATION TIPS

BOOKING SEATS
When you are up against a couple hundred or even a couple thousand people (especially for a popular Kpop group), tickets can be gone in as fast as ten seconds.
In these cases, you do not have time to debate seating selection!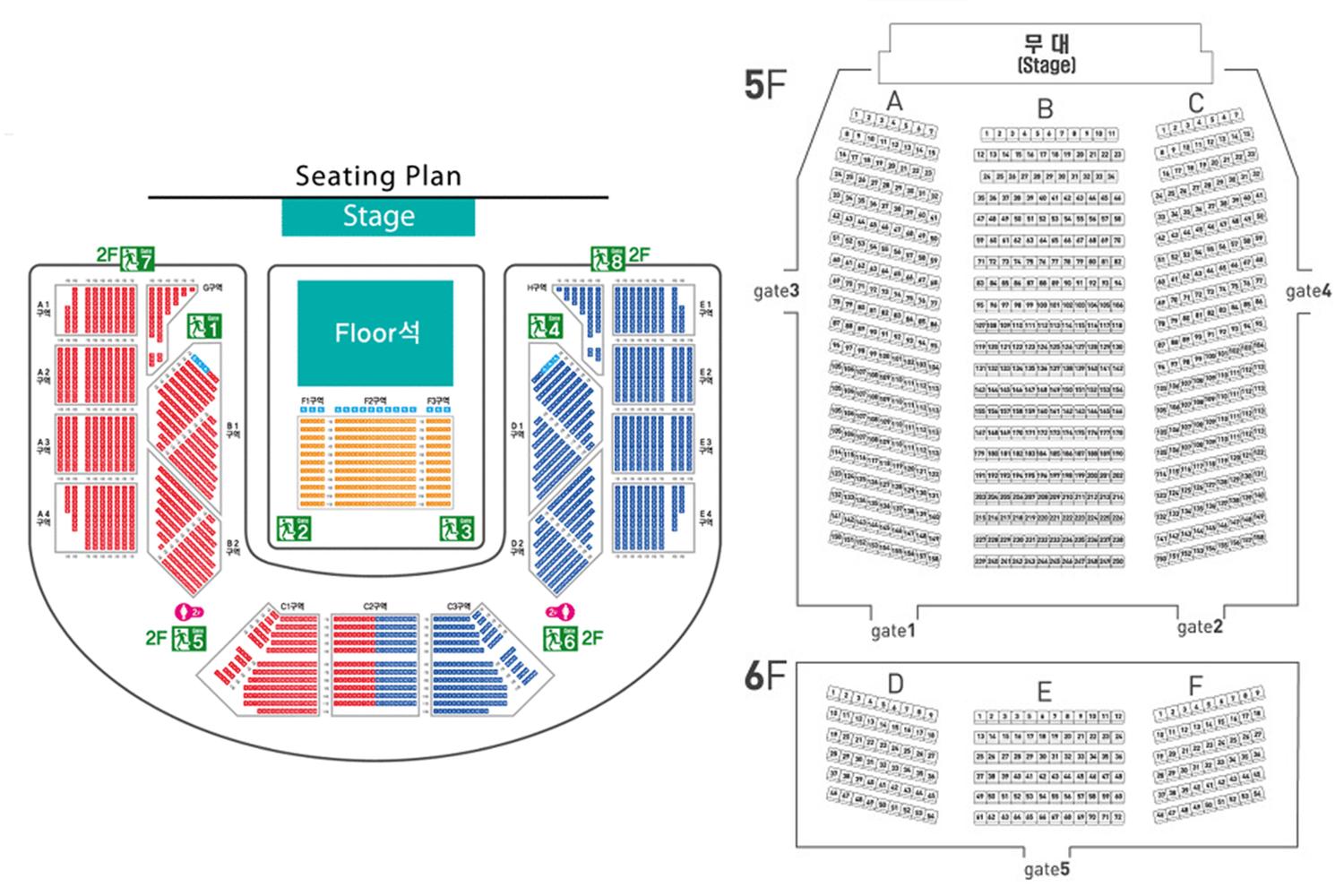 Therefore, it is important to know the seating layout of the venue in advance so you can have a better idea of what seats you want to reserve.
If you know exactly what seat you want, it speeds up the ticketing process.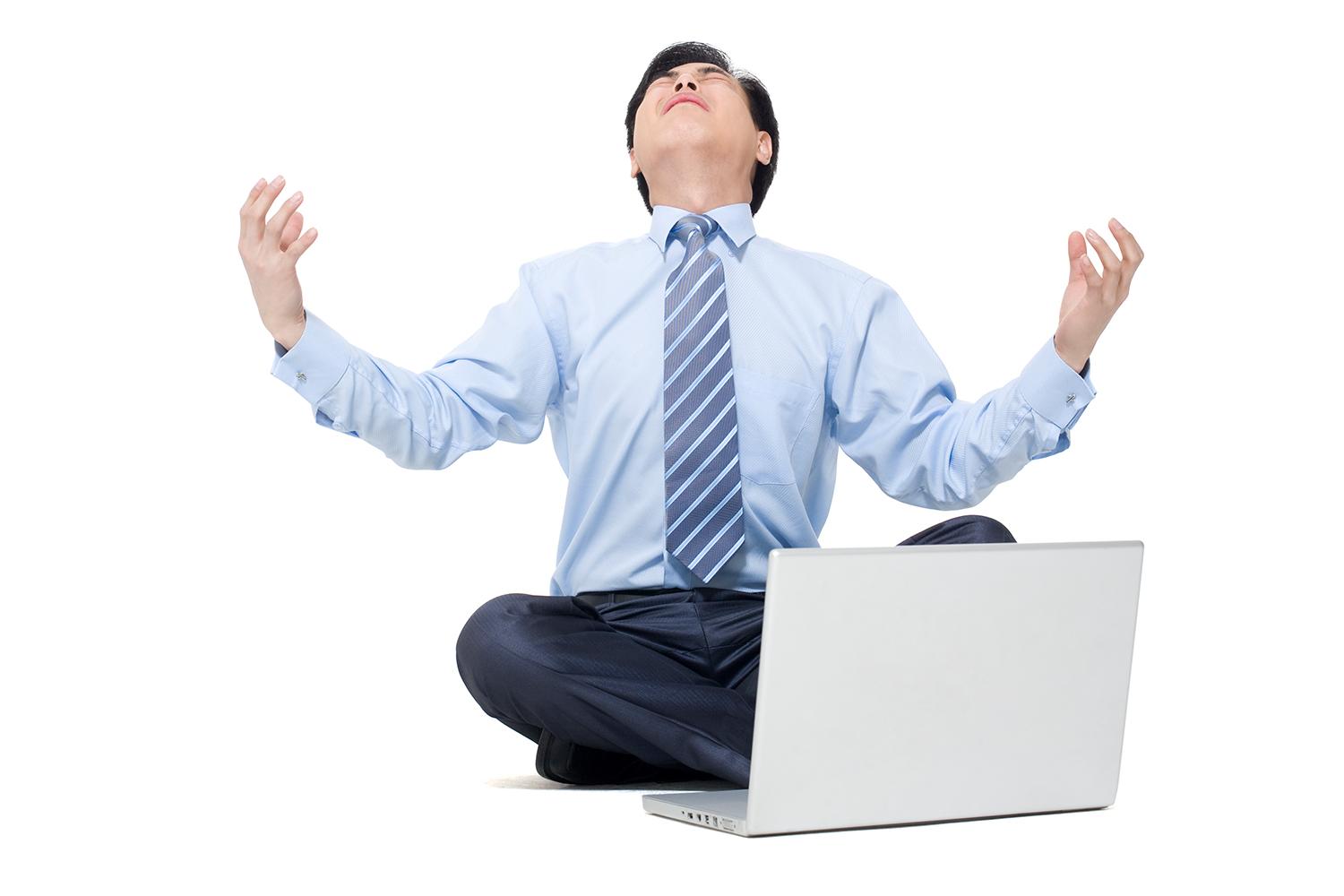 It's is dangerous to aim for the best seats!
There is the most competition for the best seats such as the ones with the best view or closest to the stage.
So, unless you know exactly what you're doing, it is almost impossible to get these seats.
If you're less comfortable with the ticketing process, or lack the speed, we recommend you aim for a moderate seat so you'll still be able to go see the show.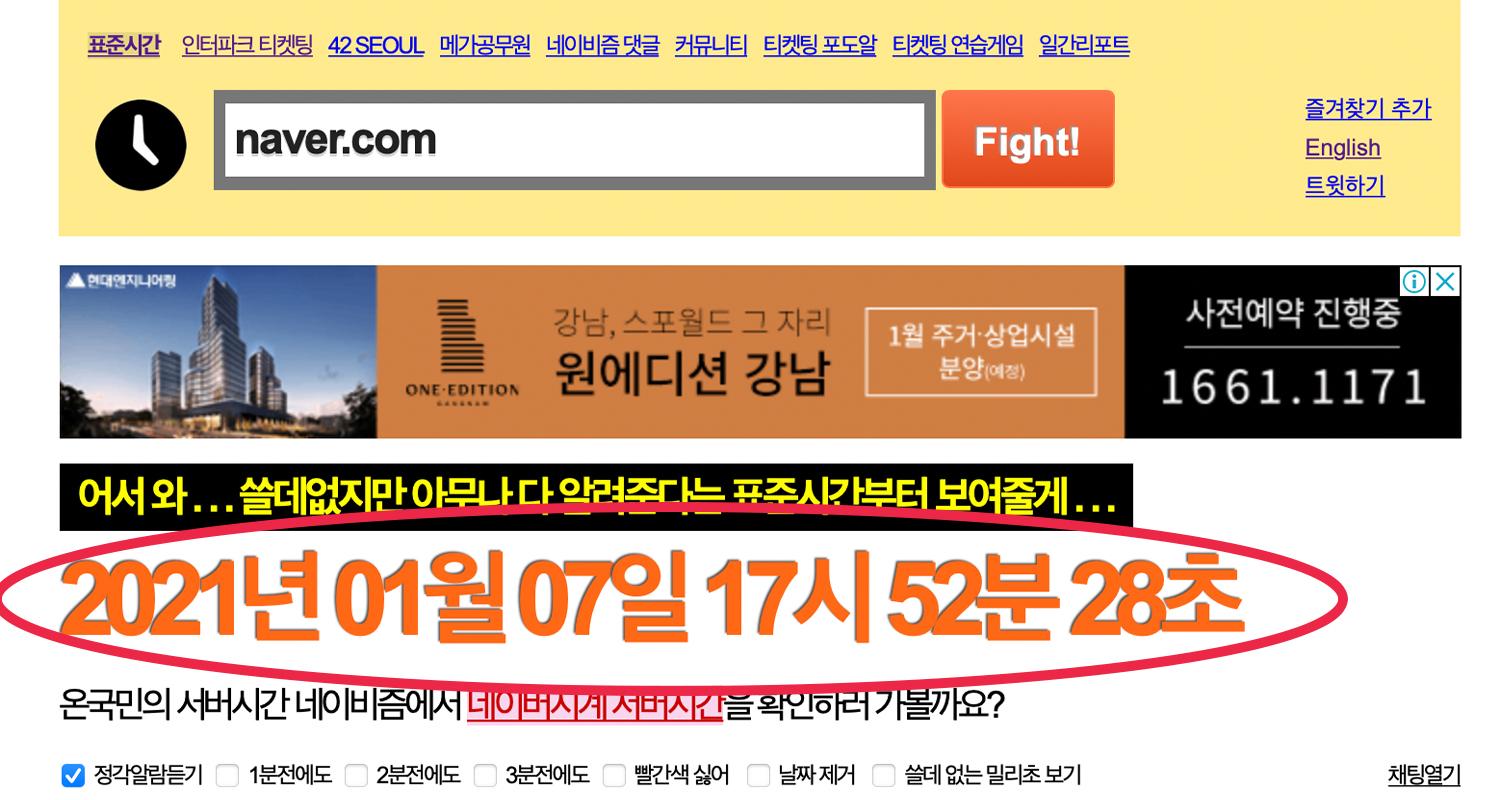 MULTIPLE WINDOWS
A method many Korean ticketing experts, including us, is to use multiple windows or tabs.
It is best to pull up about 2-3 reservation screens (too many can cause slowdowns).
This method increases your chances of a reservation request going through.

For example, if the ticket release time is 8:00 pull up three windows or tabs, along with the Navyism server time.
Then refresh the windows one by one, at 7:59:58, 7:59:59, and 8:00:00 respectively.
Hopefully, there is one window that successfully processed your ticket reservation request. From that window quickly complete the reservation, and pay.
The key thing for this method is speed. A combination of a calm demeanor and quick hand movements will guarantee you tickets.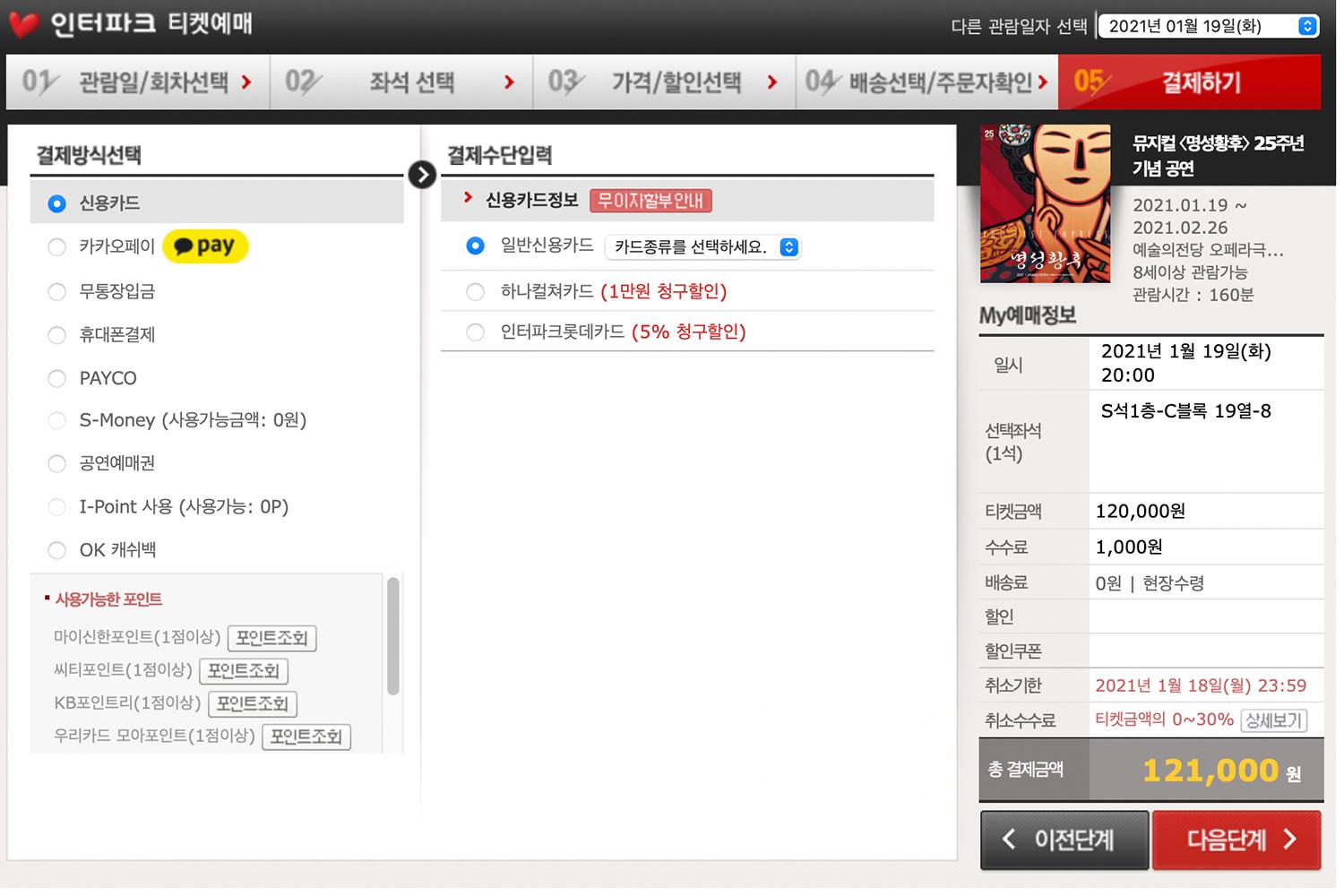 FASTEST PAYMENT METHOD
Once you reached the payment window, do NOT get complacent! Your seat is not guaranteed until the payment is made and the reservation is confirmed.
As mentioned before, many Korean ticket vendors accept credit card or bankbook deposits.
Korean ticketing experts recommend Korean bankbook deposits over credit cards. This is because the process for Korean bankbook deposit is shorter than the process for credit card payment.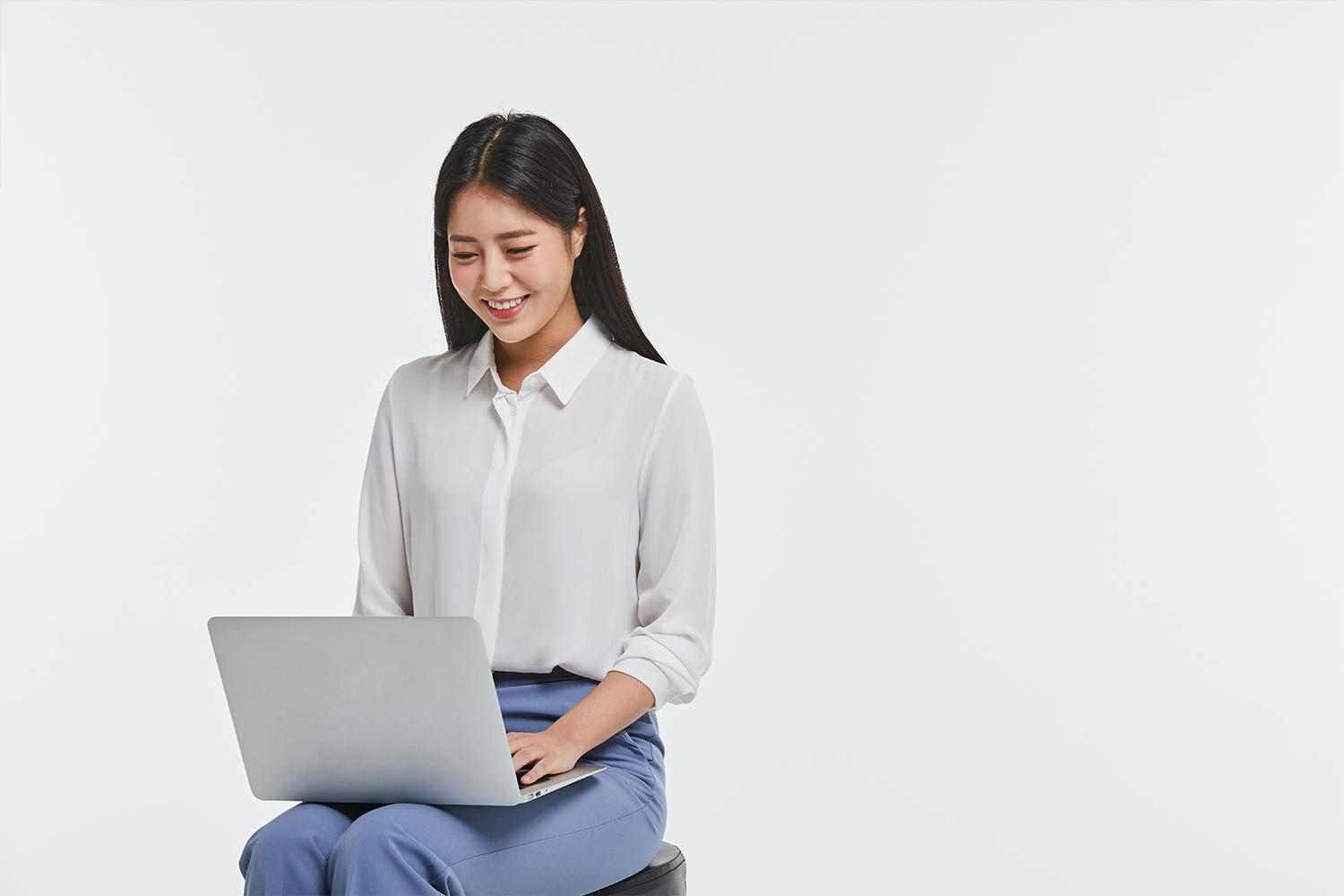 If you select the bankbook deposit option, you can proceed with the reservation without having to pay immediately. You are just required to deposit the funds within 24 hours.
Many Koreans select bankbook deposit for quick ticketing.
While this method works best for those in Korea with Korean bank accounts, it can be more difficult if you are a foreigner.
If you are a foreigner the bankbook deposit method is not impossible! Since the name of the one making the reservation does not have to match the name of the one making the deposit. You can ask someone you know, or use an agency service.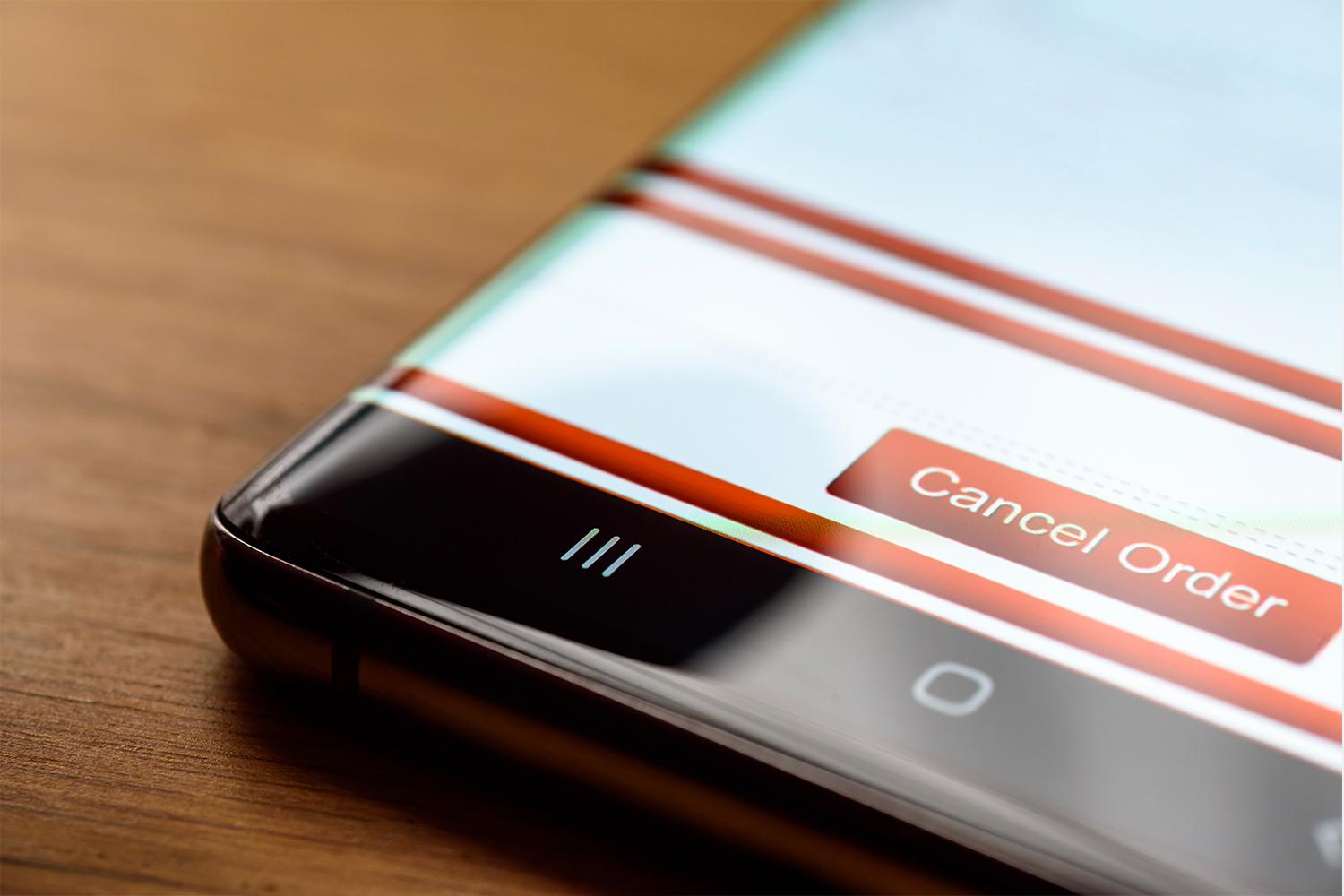 CANCELLATIONS/REFUNDS
Life happens and there may be unforeseen circumstances which create the need to cancel your tickets.
In that case, you can go back to the ticket vendor site, go to "My Tickets," or "My Order," to cancel.
Generally refunds are available for free up to 1 week after the reservation date. Beyond a week, there is a fee about 10% of the ticket value. Note, refund policies vary by vendor so be sure to check!
Also, be sure to check if the cancellation fee increases as it gets closer to the performance date.
---
We hope this blog serves as a helpful guide of how to purchase tickets for concerts and performances in Korea.
Next time you're looking to go to a performance, we hope this information helps you succeed in getting tickets.
---