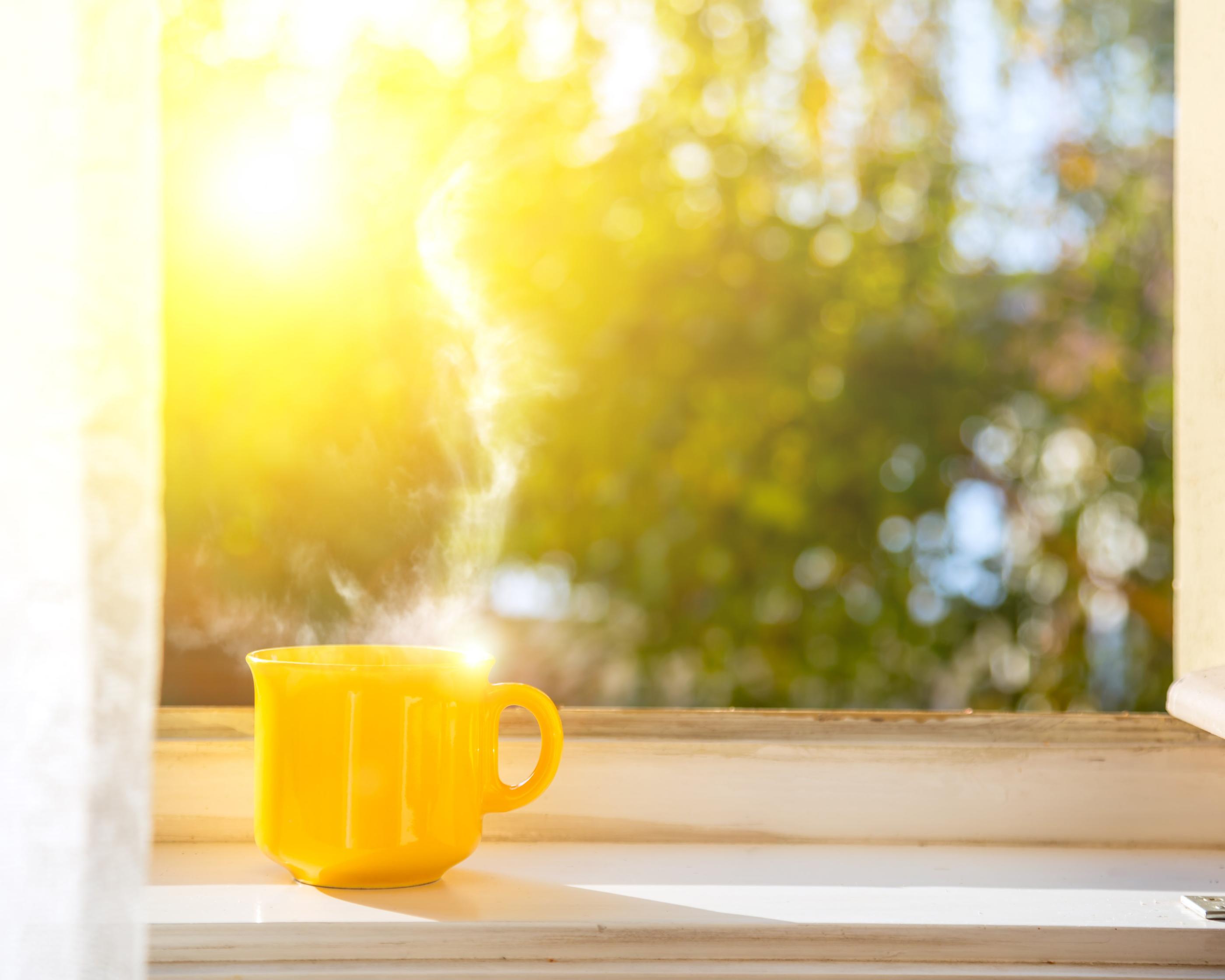 South Koreans are known for their health and beauty awareness, as well as their love for food.
We are familiar with samgyeopsal, bulgogi and other Korean dishes. But what do Koreans eat for breakfast?
By looking at South Korea's breakfast culture, there are surely things that we can learn about the country itself!
---
Koreans Enjoy A Quiet Breakfast
고요한 아침밥의 나라


Breakfast is an important meal for most Koreans.
Indeed, Koreans take food seriously, so it doesn't come as a surprise that they also value the first meal of the day.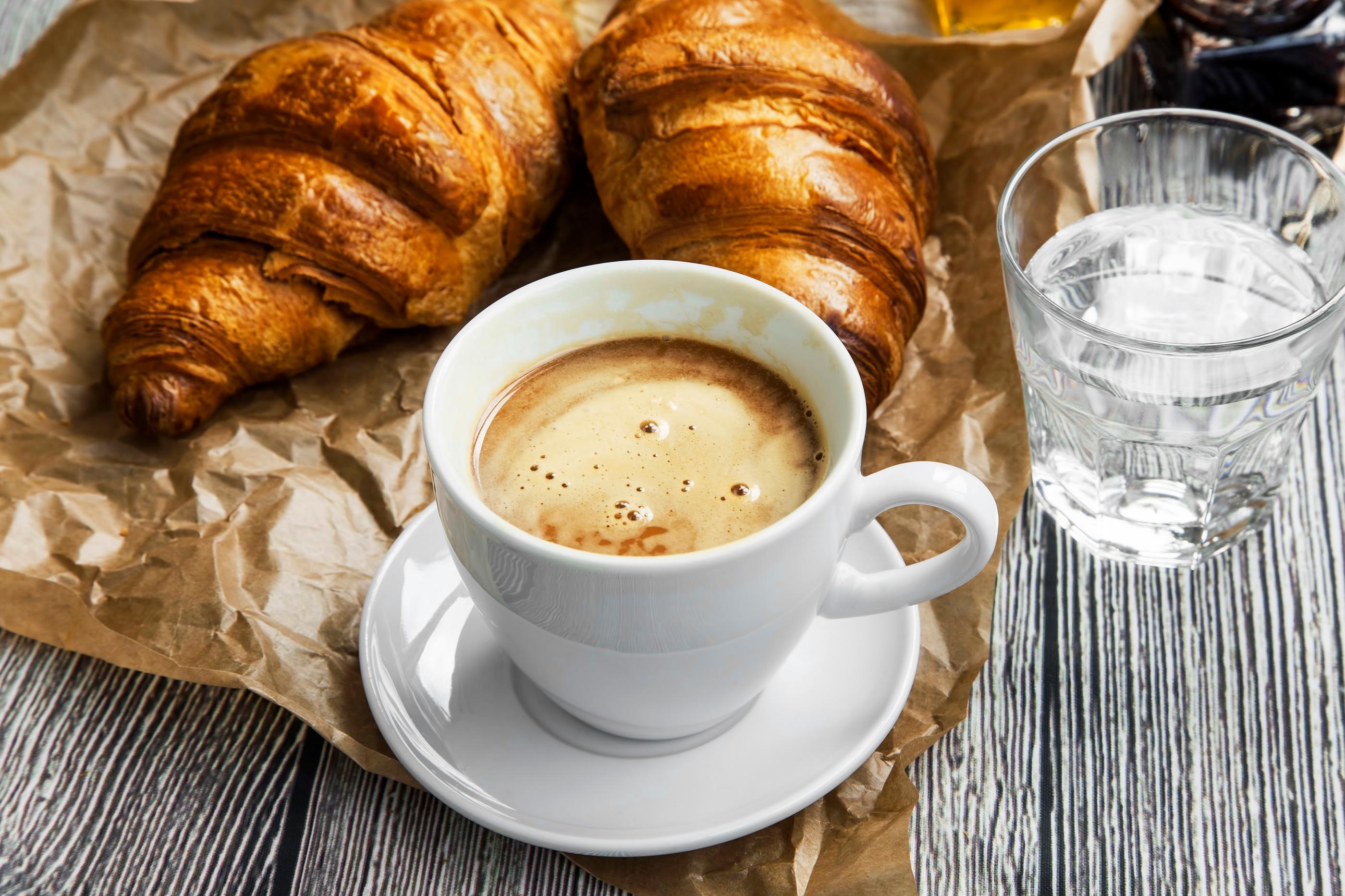 Just like other neighboring Asian countries, Koreans roughly split into two group: those who eat bread for breakfast, and those who prefer rice.
Since coffee consumption is high, you might expect that most Koreans have bread for breakfast. However, many still prefer rice. The older generation in particular won't go without a bowl of rice in the morning.
What side dishes go with a bowl of rice? Let's have a look!
---
Rice, Soup And Side Dishes
밥·국·반찬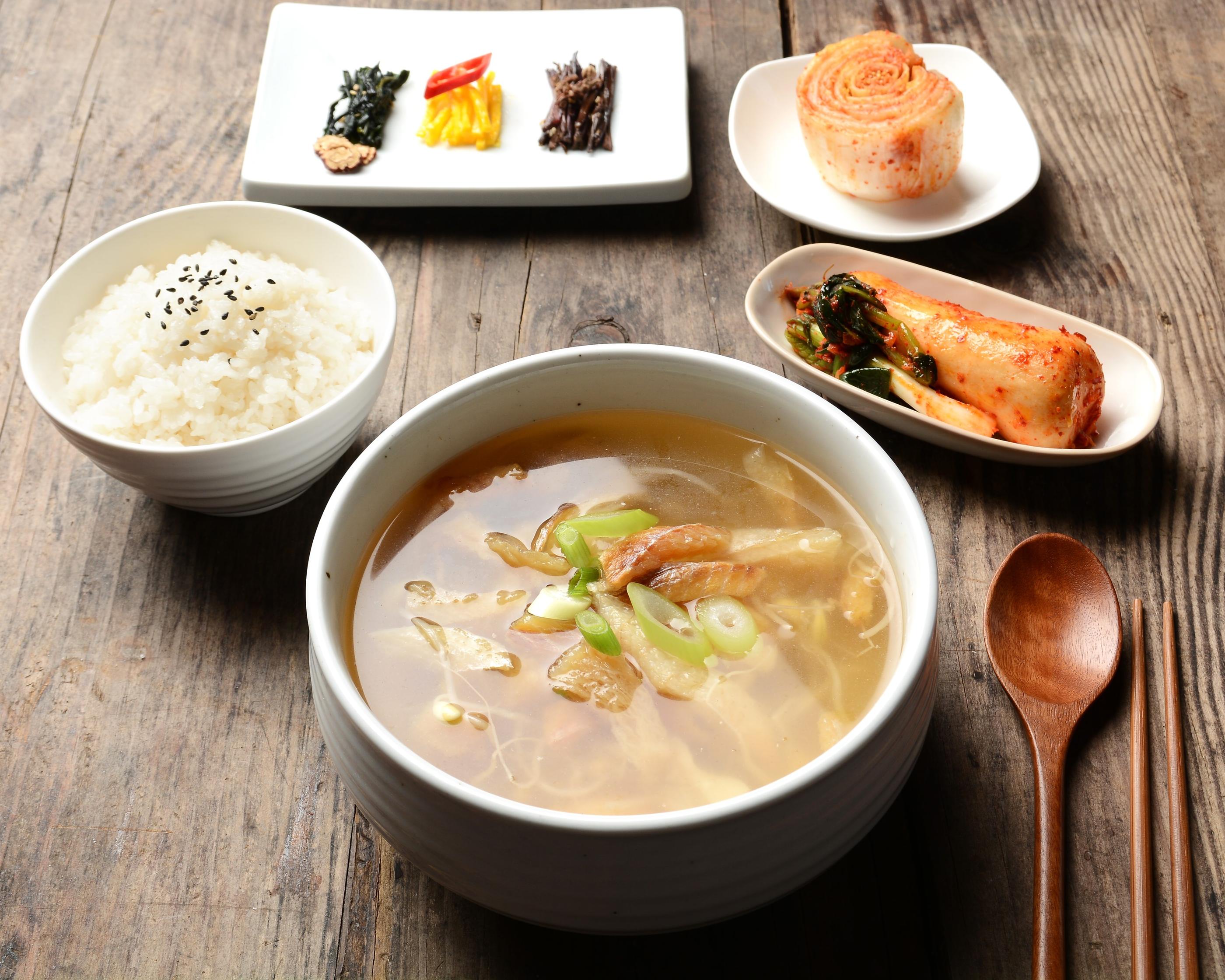 A typical Korean breakfast will look like the picture above: rice, soup and a few side dishes (반찬/banchan)
Namul (vegetable side dishes), omelets and kimchi are some staple side dishes that will be put on the table along with rice and soup.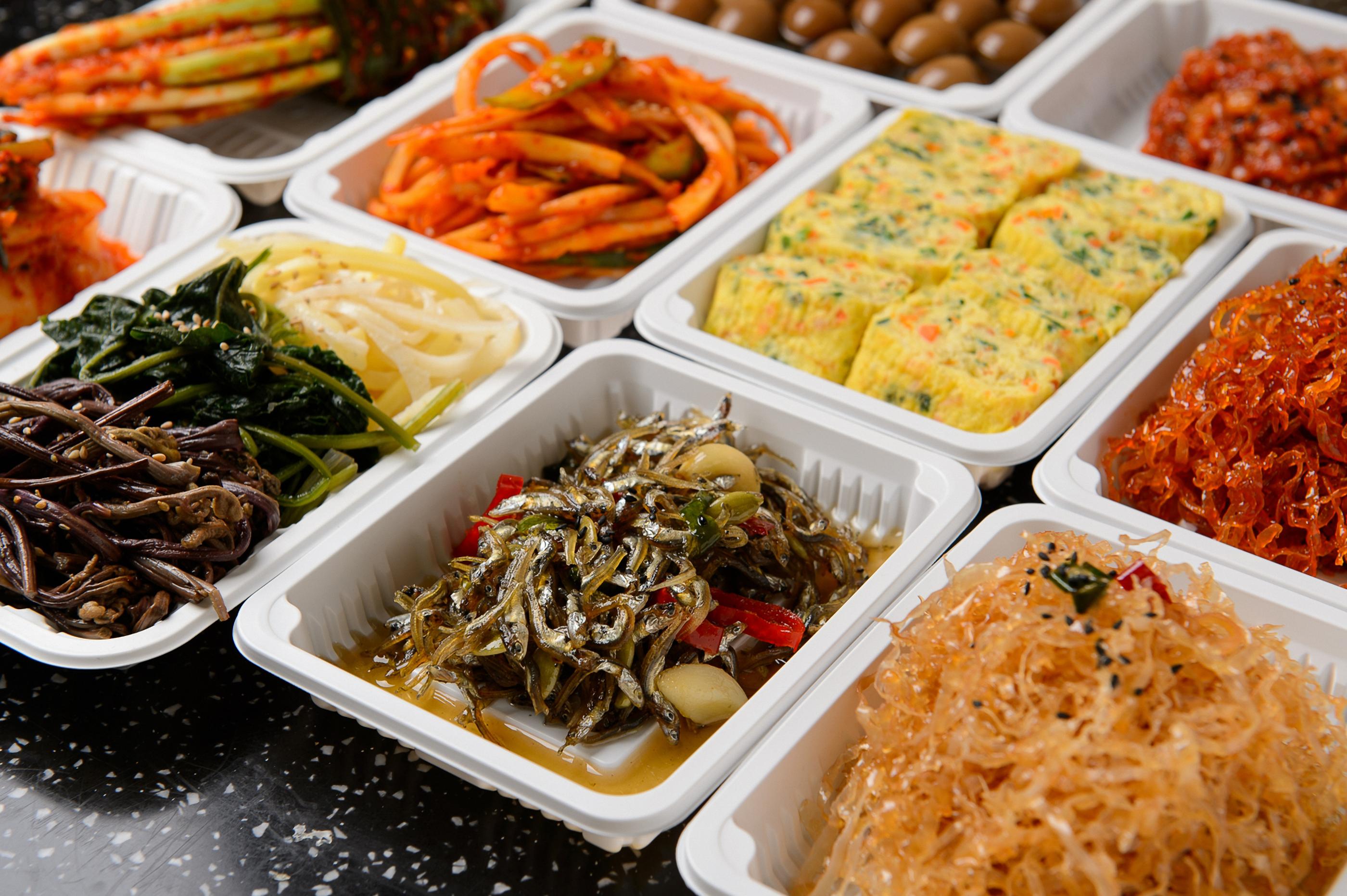 Just look at the variety of banchan side dishes!
The various side dishes help give a balanced and healthy start to the day.
Kimchi is also a natural part of the breakfast. It seems like Koreans just can't have rice without Kimchi!
I'm sure that you have all seen Korean mothers setting the breakfast table in K-dramas. There's a lot to prepare for the first meal of the day!
Although many families struggle to find time to sit down and enjoy a meal together in today's busy world, having all family members are gathered at the dining table sure is a precious time.
---
Rice Porridge
죽
In some countries, porridge is considered a baby food.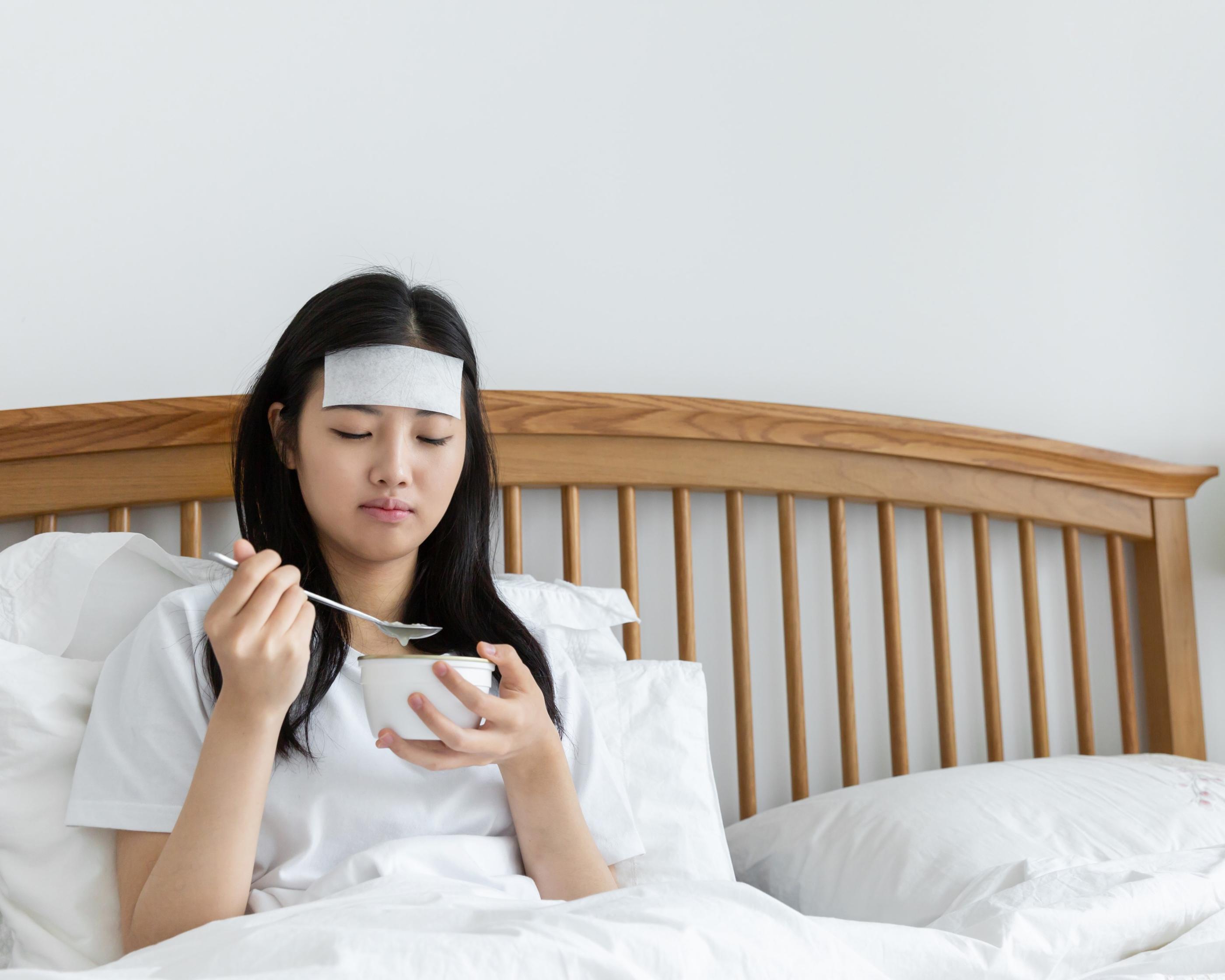 Easy to digest, it is common to make rice porridge to eat when you catch a cold in many Asian countries.
Rice porridge is a popular dish in South Korea, and there are many restaurants that specialize in porridge (죽/juk in Korean)。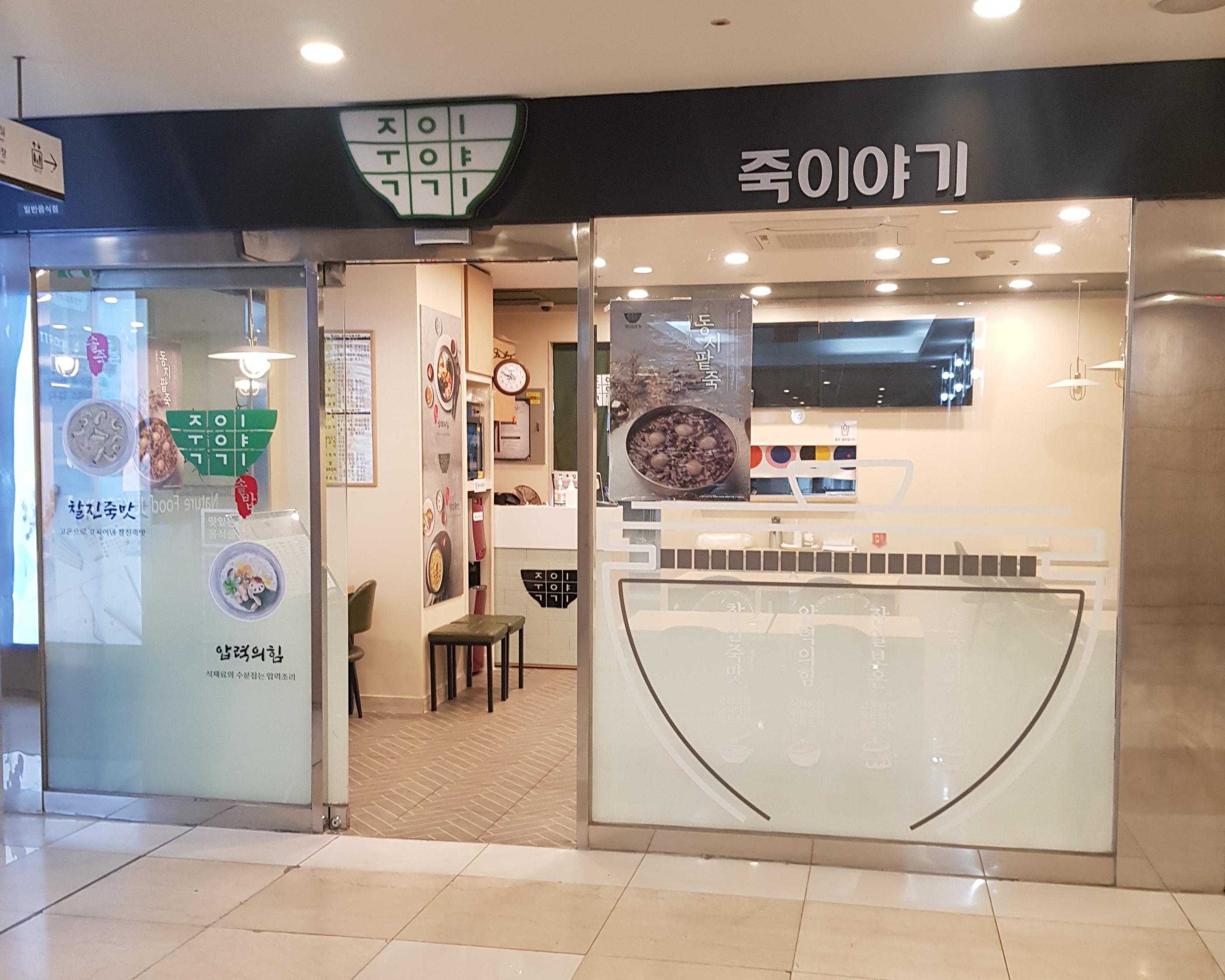 Bonjuk (본죽) and Juk-iyagi (죽이야기) are two restaurant chains that specialize in rice porridge, and they are popular among foreign visitors as well.
Many Koreans enjoy a bowl of rice porridge in the morning. It makes for a perfect morning meal as it is easy to digest, and there are also many different flavors to explore.
Want to give your stomach a rest after several days of indulging in greasy and unhealthy food? Rice porridge is a great choice!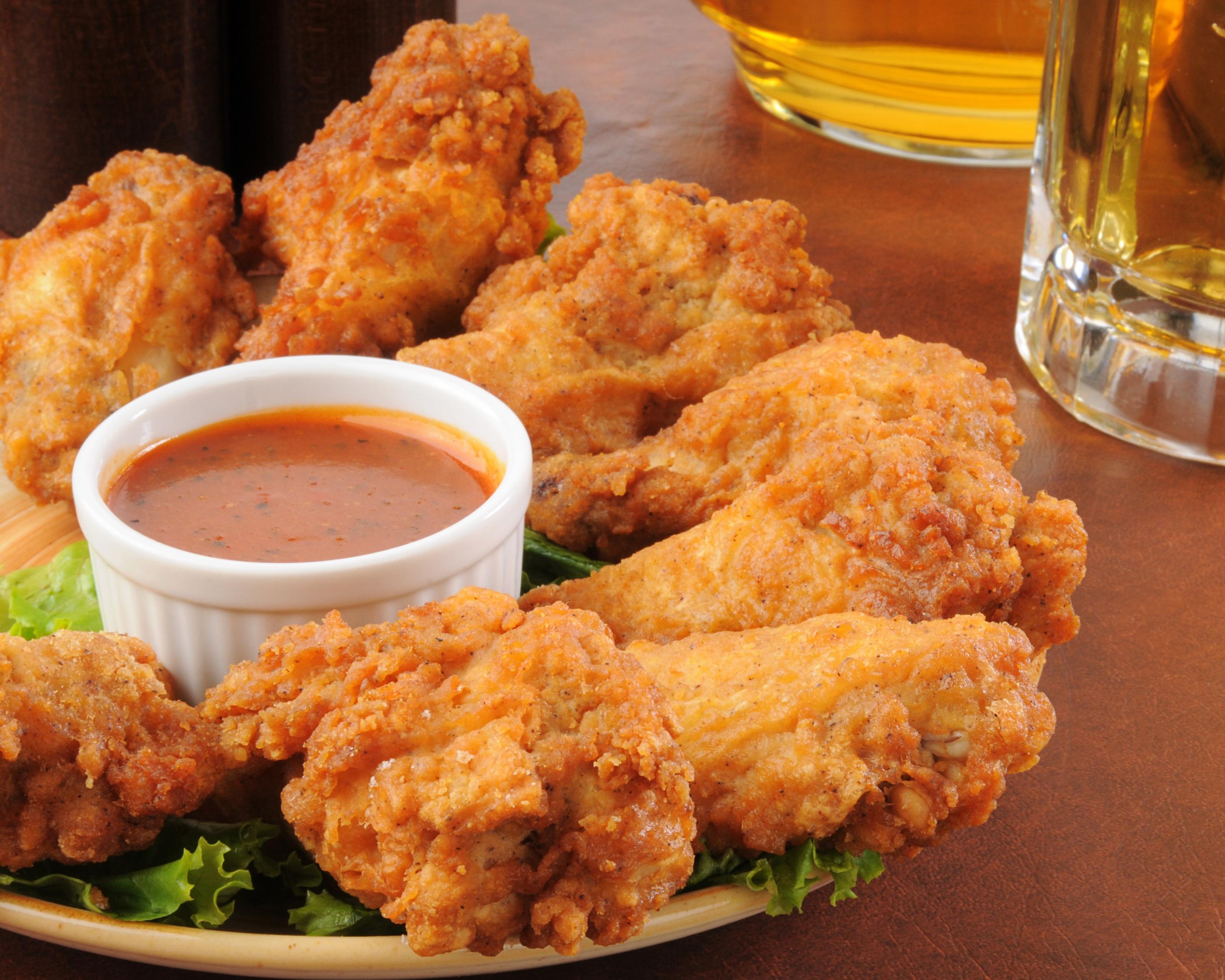 Of course, Koreans require at least one side dish with their rice porridge, namely kimchi!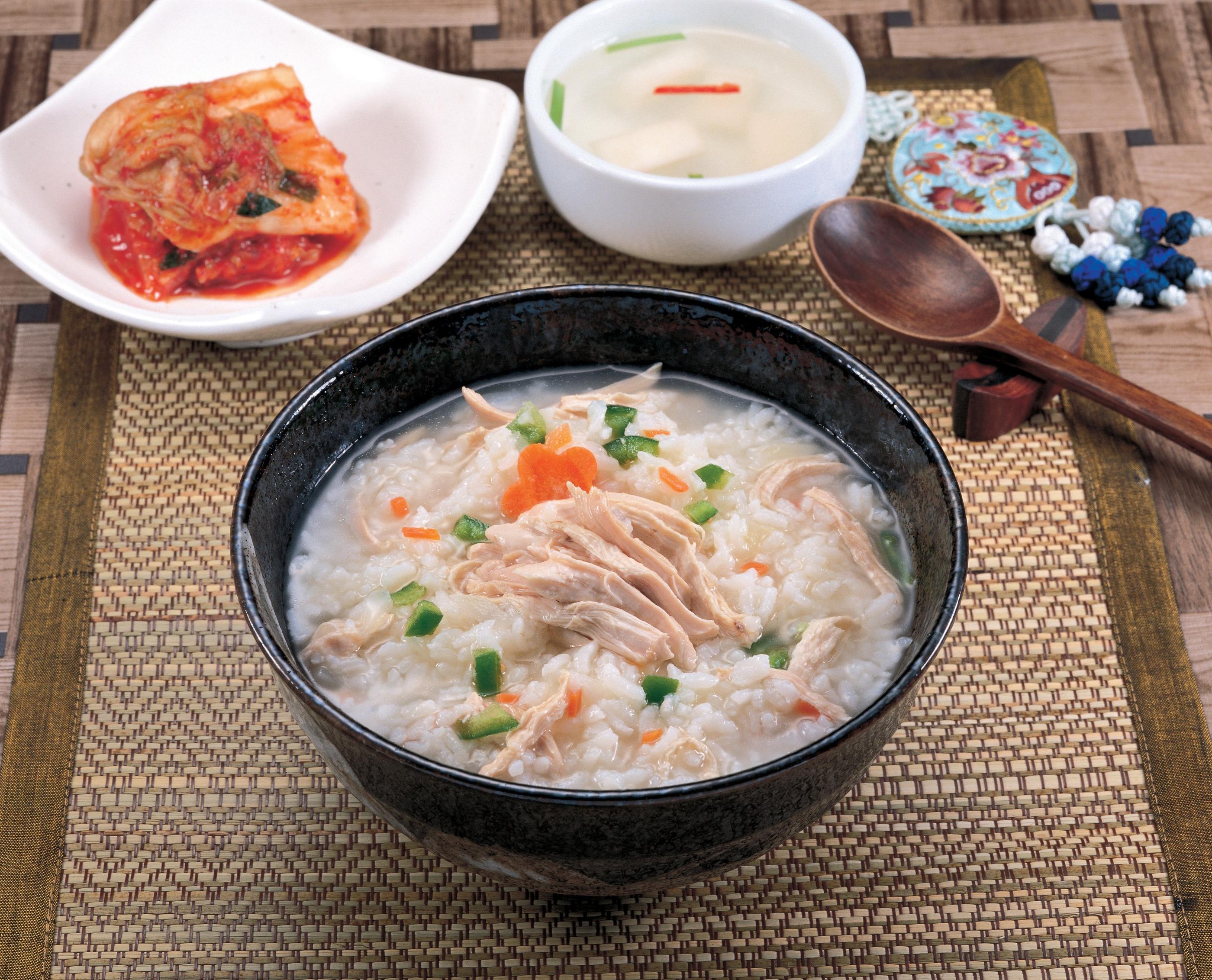 It might sound counterintuitive to have kimchi with your rice porridge, especially if you want to give your stomach a rest from strong-tasting foods. But Koreans consider the red and slightly spicy kimchi to do wonders for your appetite, and it is essential to most meals!
---
Scorched Rice
누룽지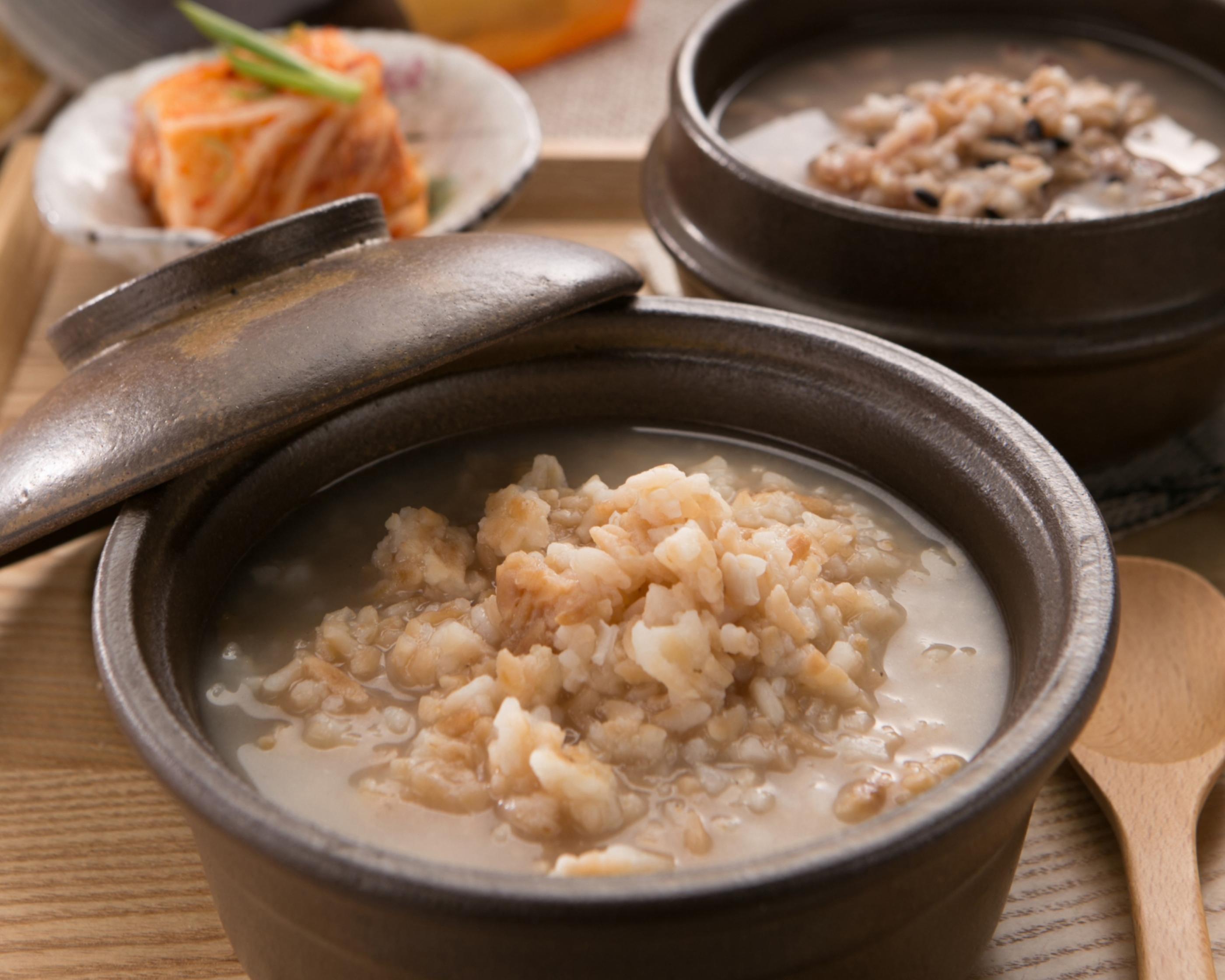 Have you tried scorched rice, known as nurungji (누릉지) in Korean? It is the thin crust of slightly browned rice that you find at the bottom of a cooking pot.
If you order a set meal at a traditional Korean restaurant, the rice often comes out in a sizzling hot stone or earthen pot. Together with the rice, you are presented with a kettle containing hot water.
Koreans will scoop out most of the rice from the pot and move it to their plate before they pour water in the rice pot and close the lid. This is how you make nurungji. Most Koreans are crazy for it!
Nowadays most Korean households use modern rice cookers, and many never get to make nurungji at home.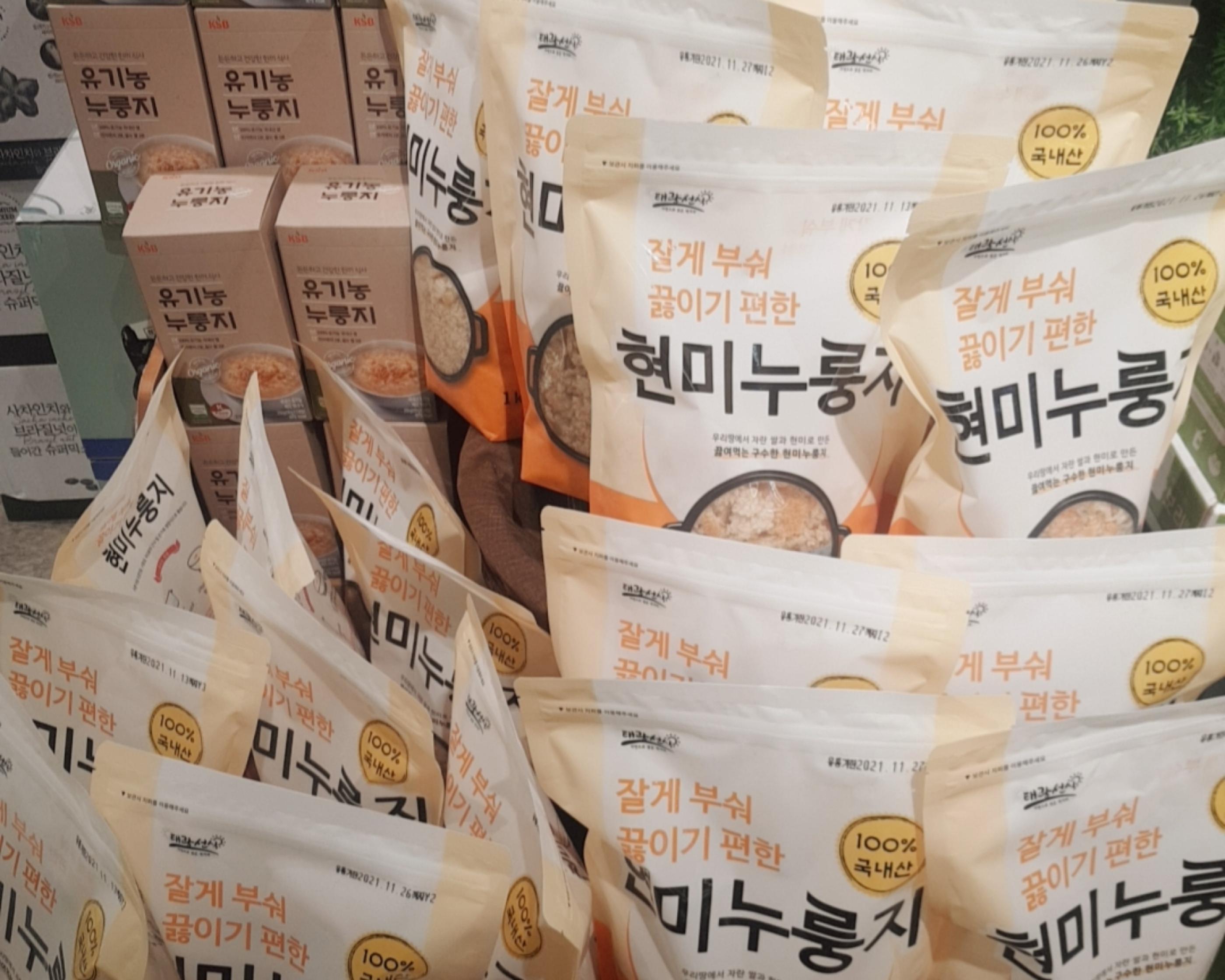 But you can always make nurungji at home if you buy instant nurungji at the supermarket!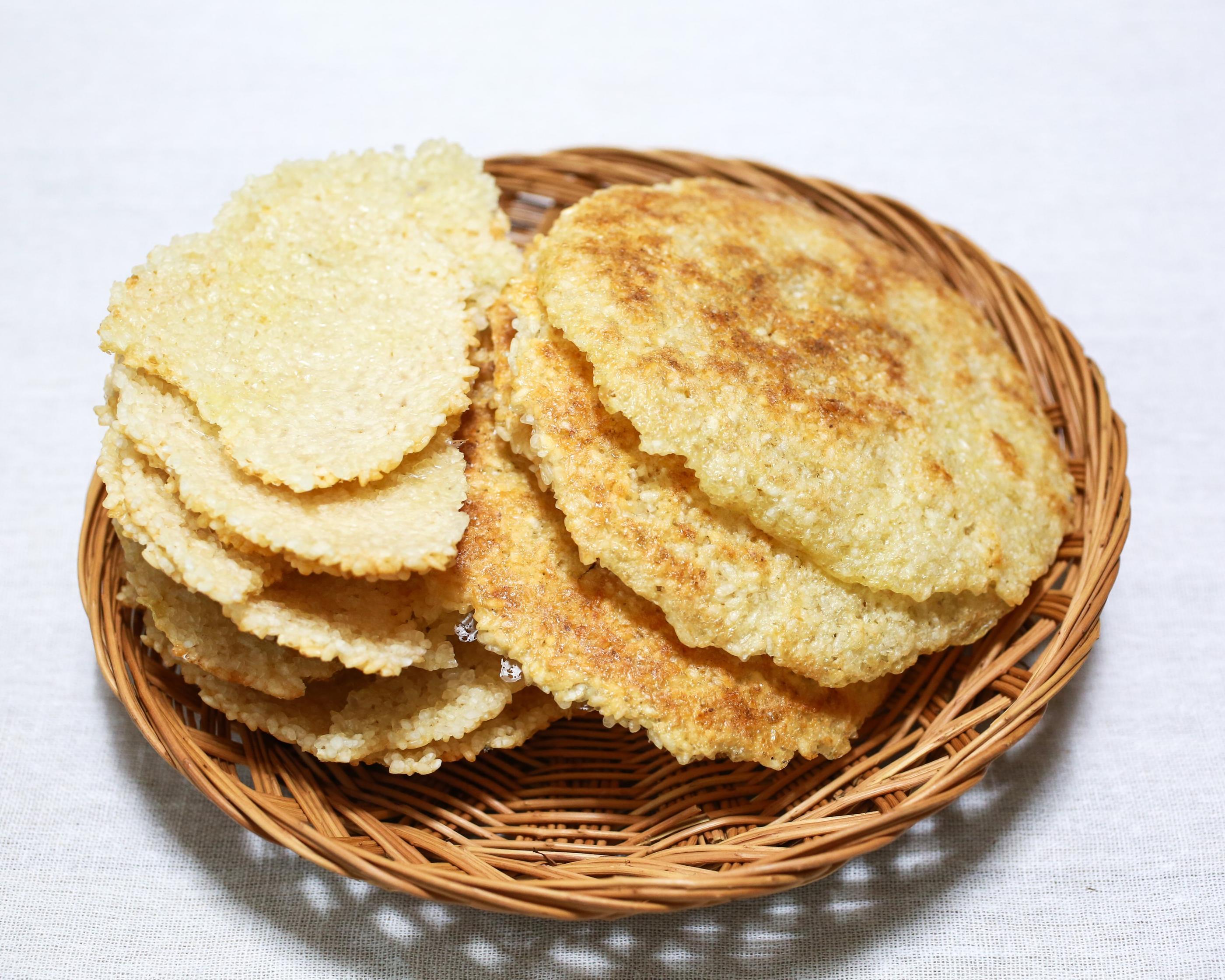 The nurungji that you buy at the market can also be enjoyed as it is, as a crunchy rice snack.
Nurungji both taste and smell great, and can even make a healthy snack!
---
Hangover Soups
해장국


Waking up the day after a large drinking session can be rough.
What are your best hangover remedies? Personally, I find that my hangovers have gotten more intense as I get older.
So what do Koreans eat when they wake up with a hangover? The answer is soup!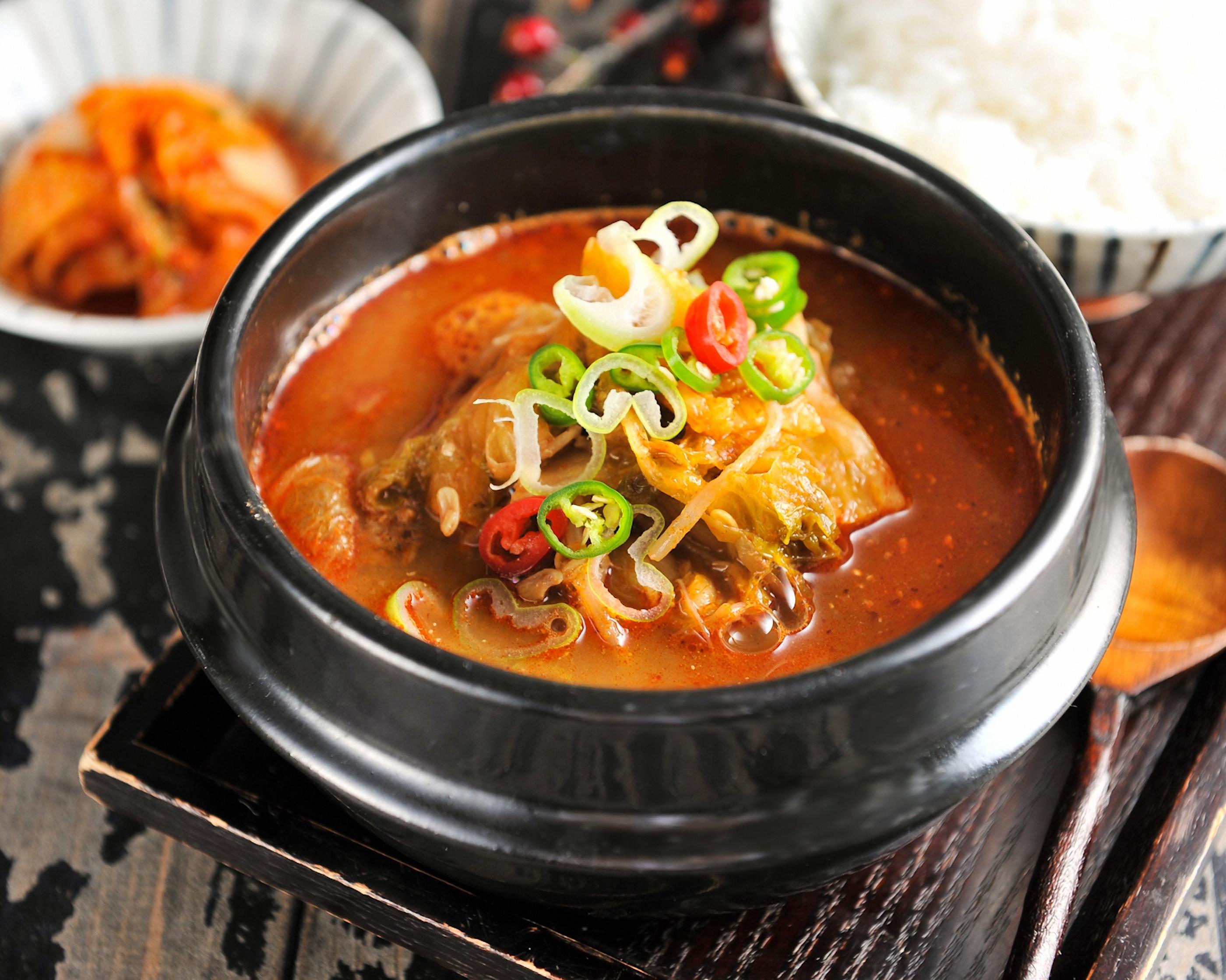 The soup that you eat as a hangover cure is called haejang-guk (해장국) in Korean.
Koreans consider a steady meal to be essential to cure a hangover.
Haejang-guk is not just one specific soup, but rather the word refers to several different kinds of soups that will help your stomach reset after having had a few glasses too many the night before.
The soup on the picture above seems quite spicy, doesn't it?
Koreans sure do love spicy food. The spicy soup is said to refresh your stomach and dispel your hangover!
There are a number of possible ingredients to hangover soups, including dried pollack, radish, bean sprouts, eggs and more.
Some soups are not red, but will have a slightly milky color instead.
There are haejang-guk soups that not only people with a hangover, but children and elderly also can enjoy.
Had too much to drink during a night out in Korea? Now you know what to look for the day after! What kind of soup do you prefer?
---
Instant Noodles
라면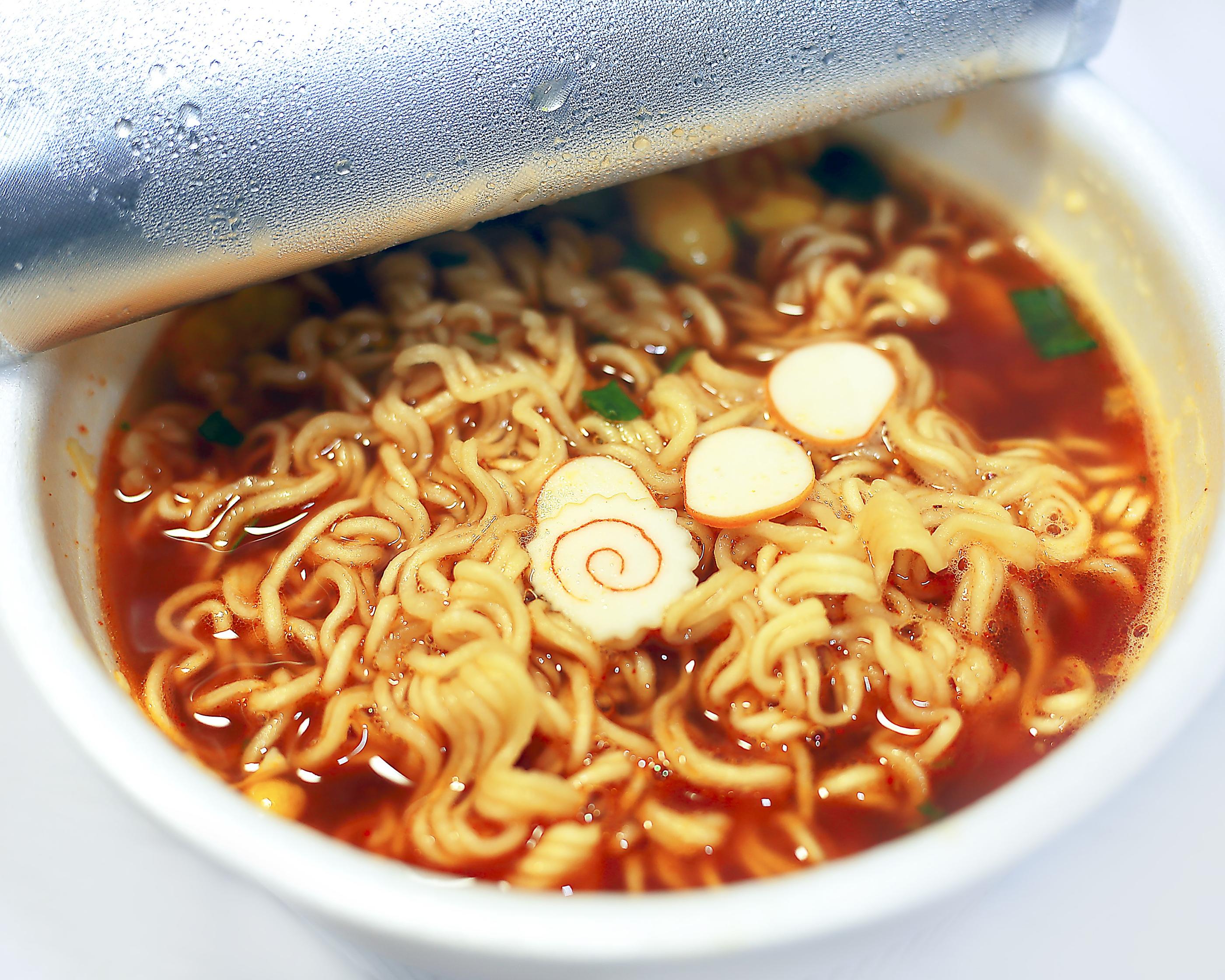 Instant noodles, also known as ramyun (라면), are many Koreans' soul food. Koreans sure love their ramyun! We agree that it is a great late-night snack!
You can cook your noodles in a pot, or just add hot water to a cup of instant ramyun. No matter how you cook it, you get a serving of good and spicy noodles in no time!
There are many scenes from K-dramas where the characters cook up some tasty-looking ramyun, and it never fails to make up hungry.
The convenient food is a must-bring companion on travels for many Koreans, especially when they travel abroad.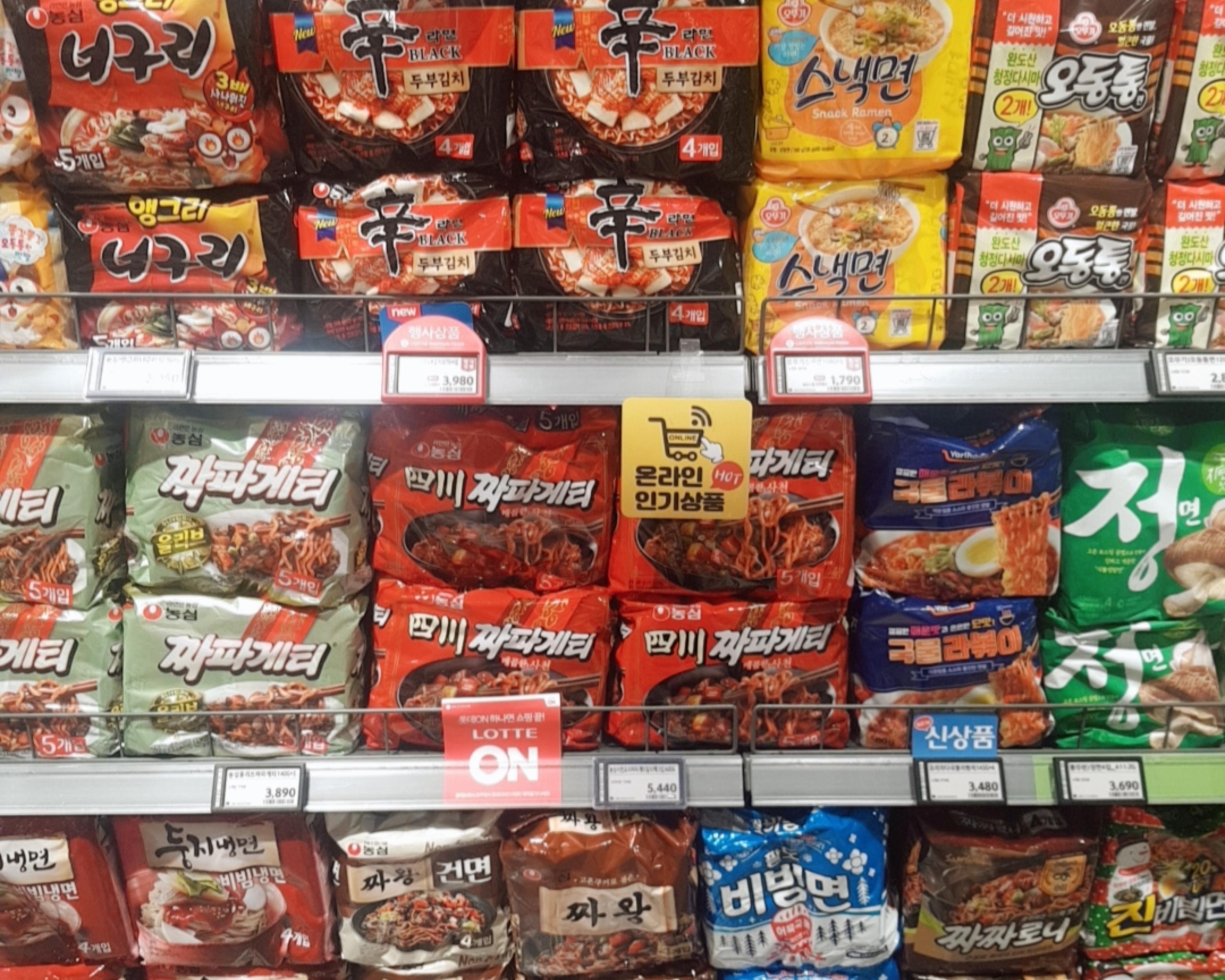 "Don't they enjoy the local food?", you might ask.
Well, at least for breakfast, many Koreans prefer instant noodles at their rooms rather than the hotel breakfast.
As we already mentioned, Koreans sure do love ramyun!
Koreans also bring instant noodles with them when they travel within Korea. A classic itinerary is to stay a night at a pension, where they will cook samgyeopsal for dinner, and have ramyun noodles for breakfast the next day!
The beautiful nature around the pension add a little extra to the taste of the morning noodles!
---
Toasts
토스트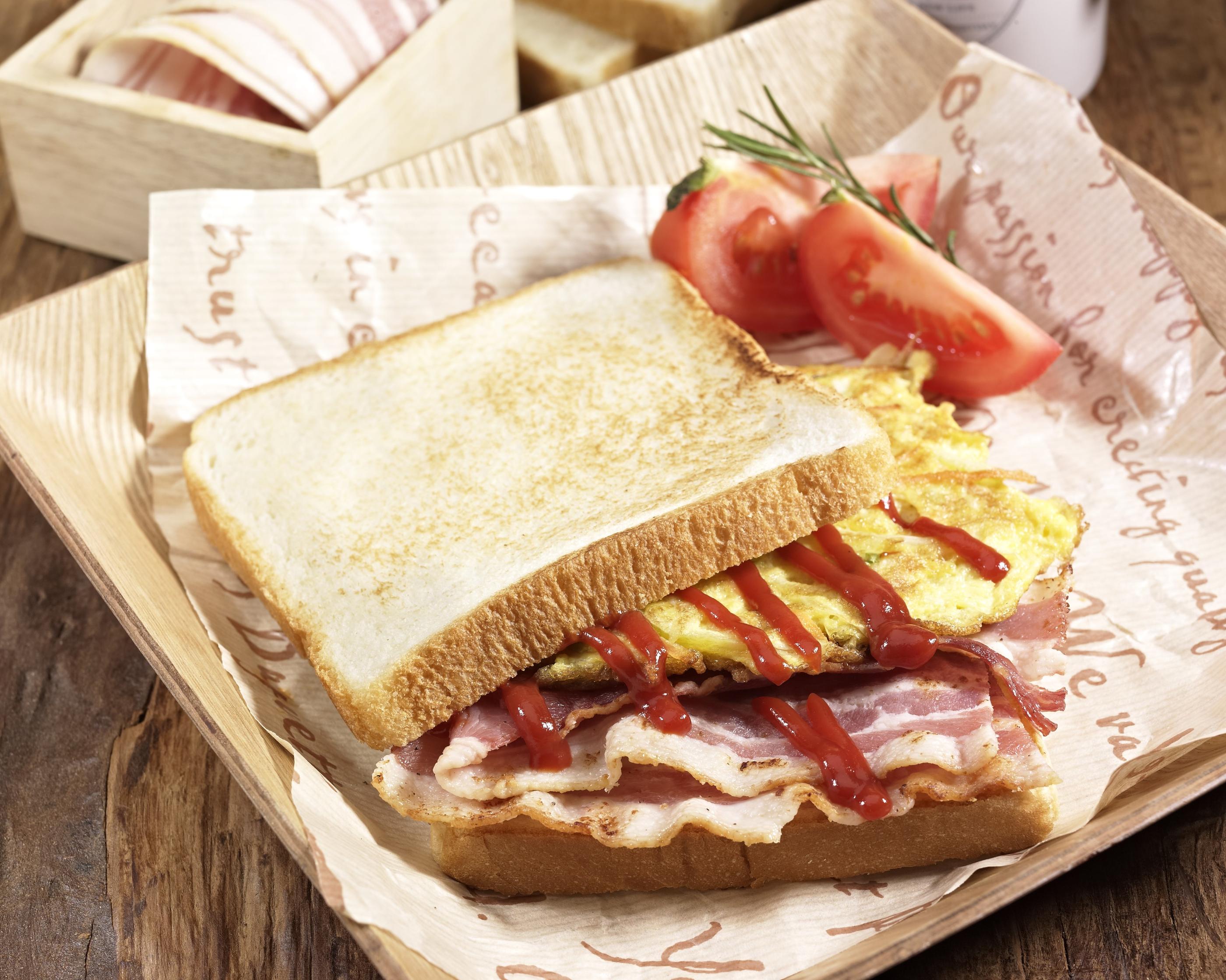 There are many restaurants and street-food vendors in South Korea that specialize in toasts.
Toasts can be had as breakfast, lunch or as a snack in the afternoon.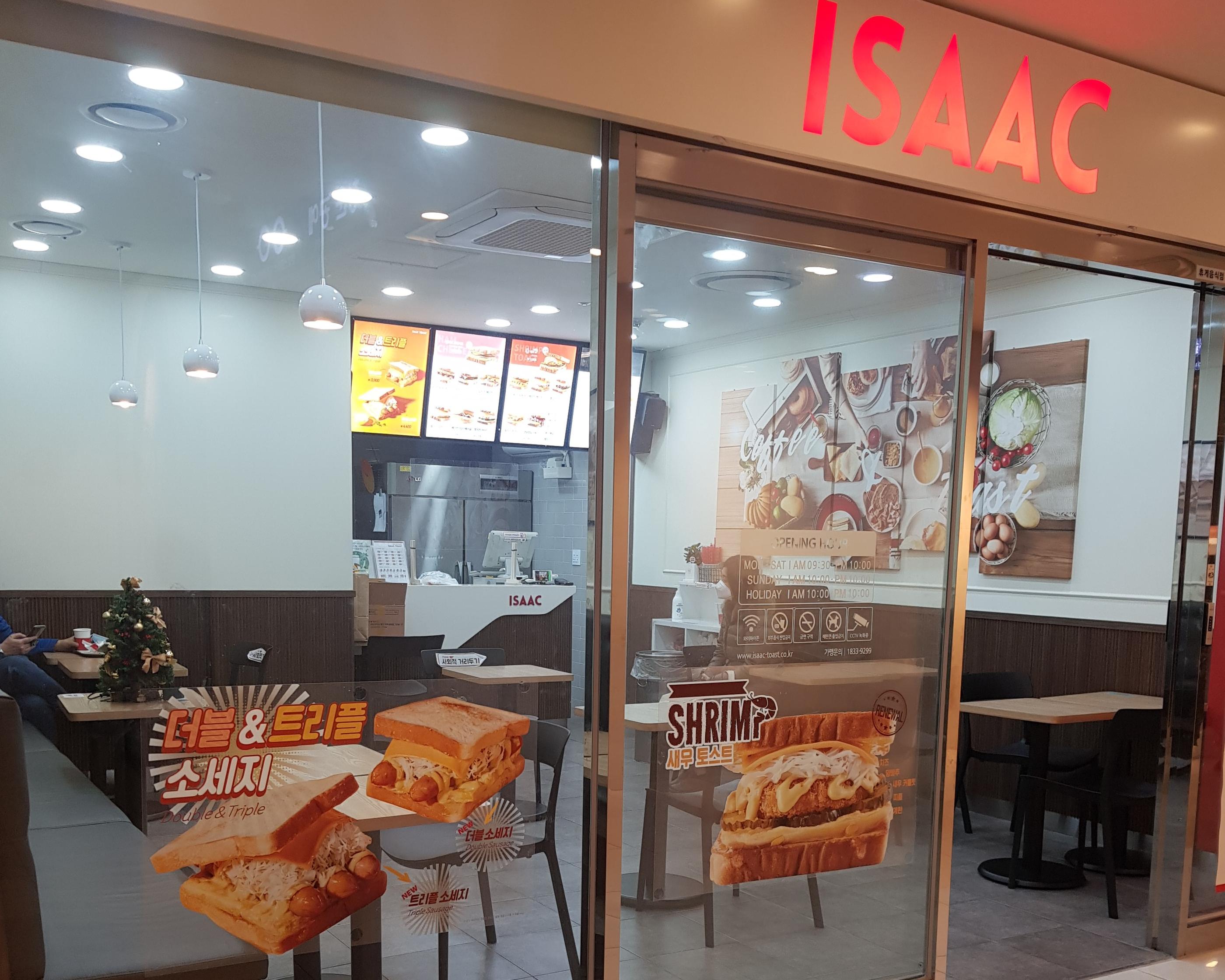 These days, the toast culture in South Korea is so developed that we spend a lot of time debating what toast to get from the plethora of alternatives!
Early in the morning, you can pick up the smell of toasts as Korean grannies in street stands put them on their grills.
In Korea, the toast breads are often grilled in butter on iron plates, and popular fillings are cheese, omelet, cabbage, ham and more. For some added sweetness, jam or ketchup are also staple ingredients.
Sounds simple, but it's really quite addictive!
Many Korean workers are busy in the morning, leaving their house without having had anything for breakfast.
Instead, they pick up a toast on their way to work where they can sit down and enjoy it at their desks.
With a number of different ingredients, Korean toasts are sophisticated and quite different from a simple cheese toast. This too reflects the amount of importance that Koreans place on food.
As mentioned before, Koreans drink a lot of coffee, and many will buy a cup of coffee in the morning to enjoy with their toast!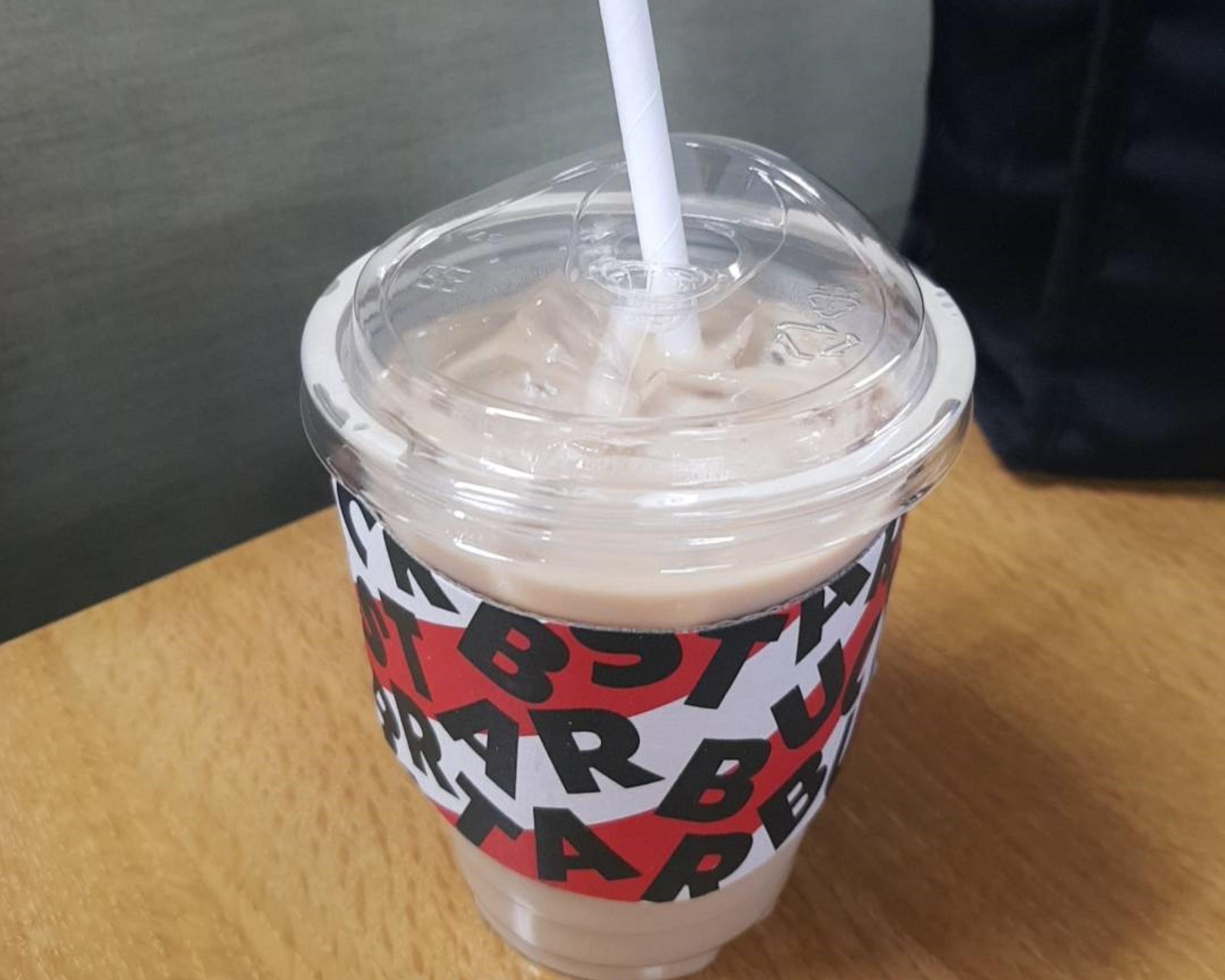 It's no secret that coffee and toast go great together, and combining them makes for a fine start of the day.
Not in Korea anymore, but you miss the sweet and tasty toasts? You can find out how to make the perfect Korean toast on blogs and other sites on the Internet!
Just remember that different restaurants use different ingredients, and some trial-and-error might be required in order to find just the right proportions.
---
In this article we looked at what Koreans eat for breakfast.
Getting hungry? Is it time for breakfast, lunch or dinner? The Korean cuisine has something to offer no matter the time of day!