True Beauty | Complete List Of Filming Locations For You To Visit When In Korea
Amazing locations like the beautiful Yonsei University campus and the scenic area around the historic Gyeongbokgung Palace are filmed in the drama!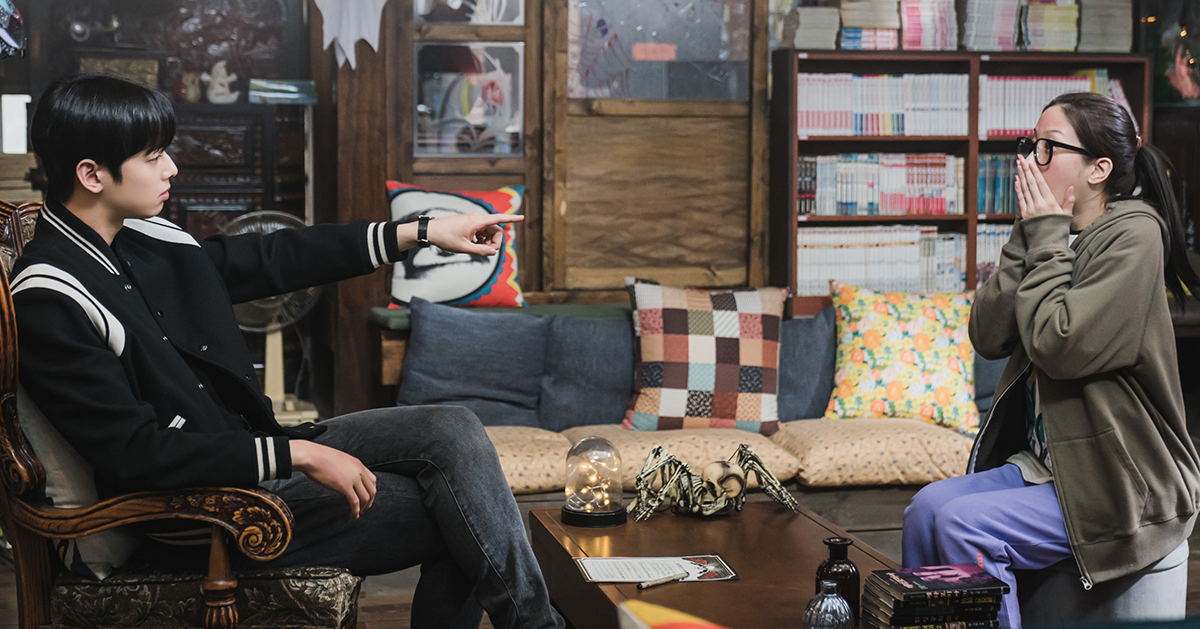 Is True Beauty off to a good start?
Well, the ratings are strong, even in a competitive time slot. And it has become decently popular. One thing fans appreciate is how well it captures the feeling of youth by choosing the perfect filming locations that young Koreans frequent.
Come to Korea after Covid is over and let's hang out at these places together.
---
YN ANIMA
와이앤아니마

Address: 서울 종로구 윤보선길 31
Hours: 12:00-19:00
Mon: Closed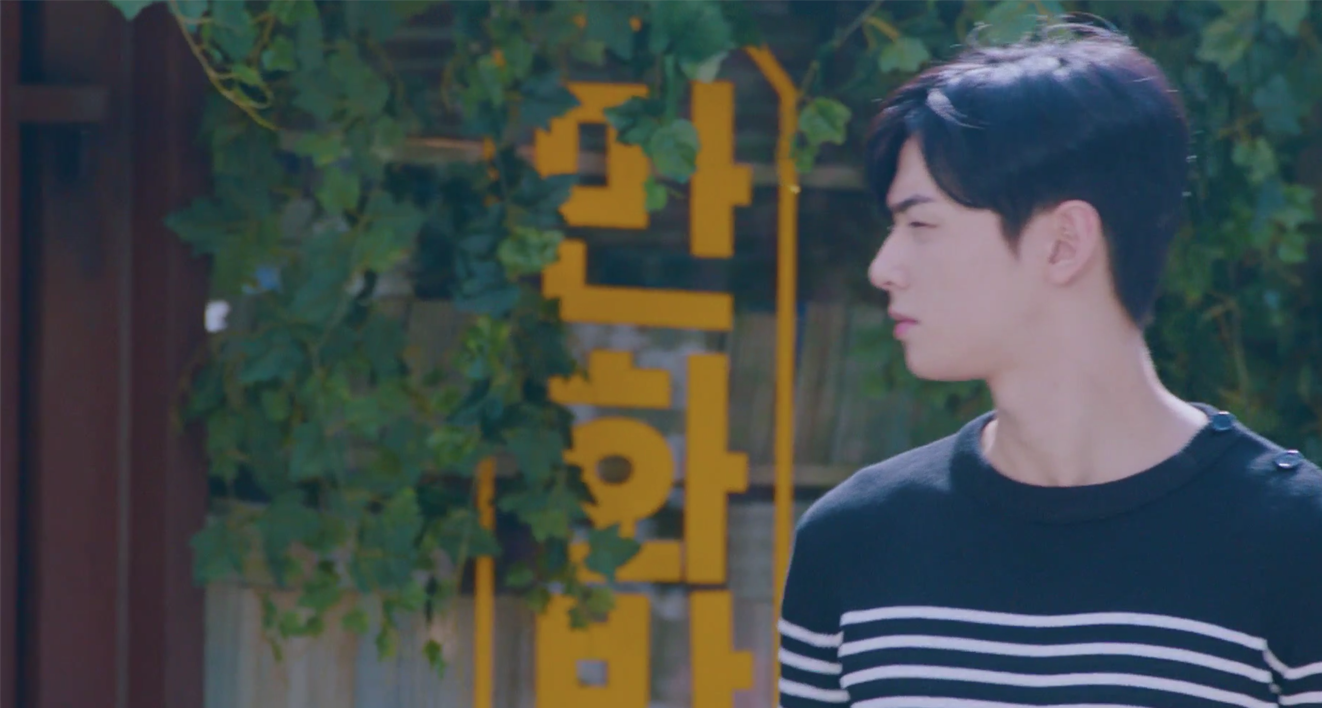 In the drama, the comic book shop that Soo-Ho and Ju-Kyung liked to go to was actually YN ANIMA located near Anguk Station.
In fact, shots meant to show the interior of the shop were filmed in other locations, and only exterior was shown. ANIMA has a beautiful hanok appearance, complete with drooping green vines and a soft yellow light.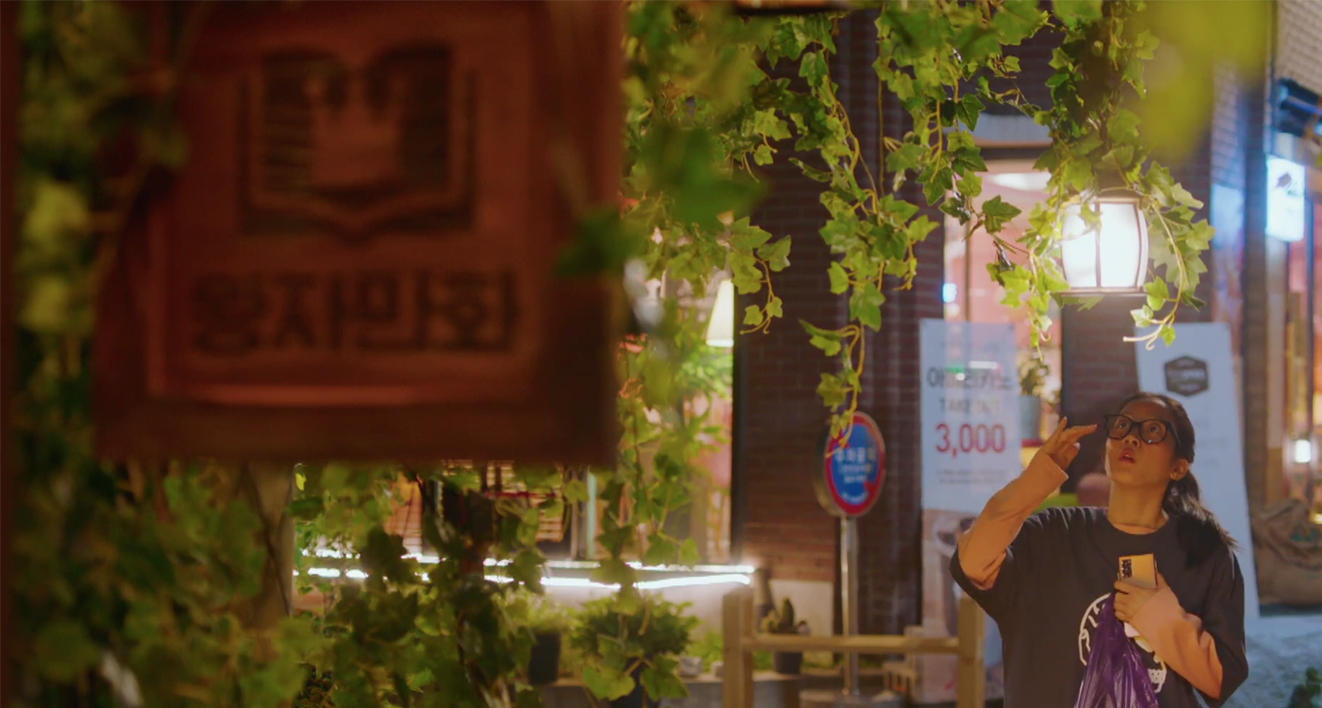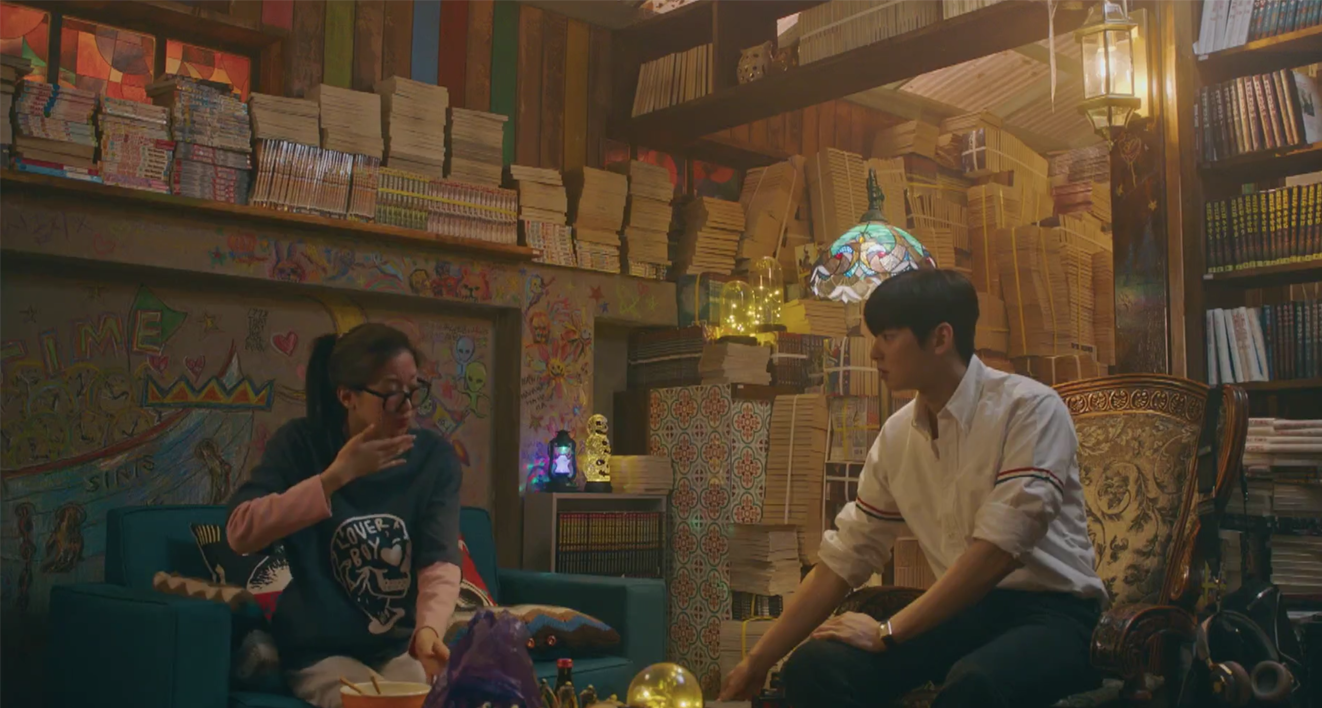 After watching the drama, I was really impressed by the interior. i was sad to find out that it wasn't real.
It looks like a really great place to eat ramen, like in the drama.
---
YONSEI UNIVERSITY
연세대학교

Address: 서울 서대문구 연세로 50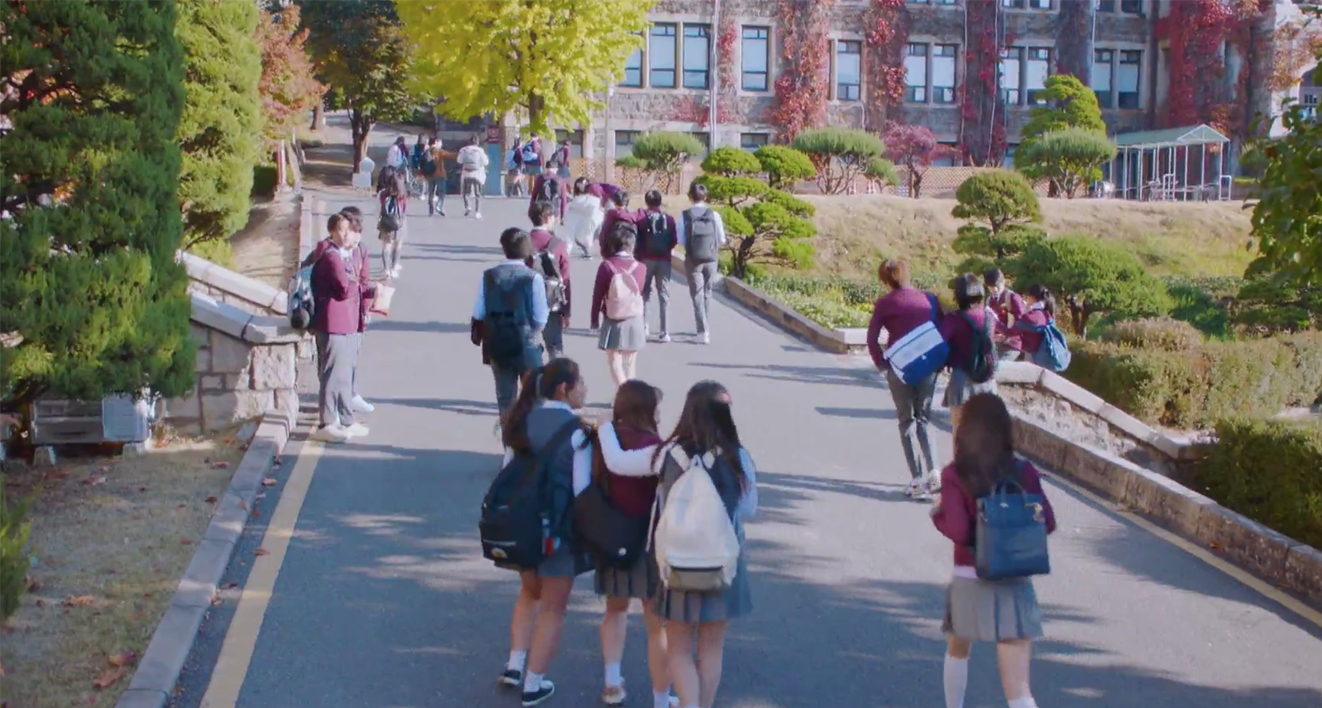 If you watch True Beauty, you'll probably be fascinated by the high school. It certainly doesn't look like a normal school, right?
That's because it's actually Yonsei University in Sinchon. The red maples climbing the walls are one of its most distinct features.
They also used the cultural center adjacent to Seoul Station for some of the school scenes. But far and away, the scenes filmed in front of Yonsei are the more beautiful ones.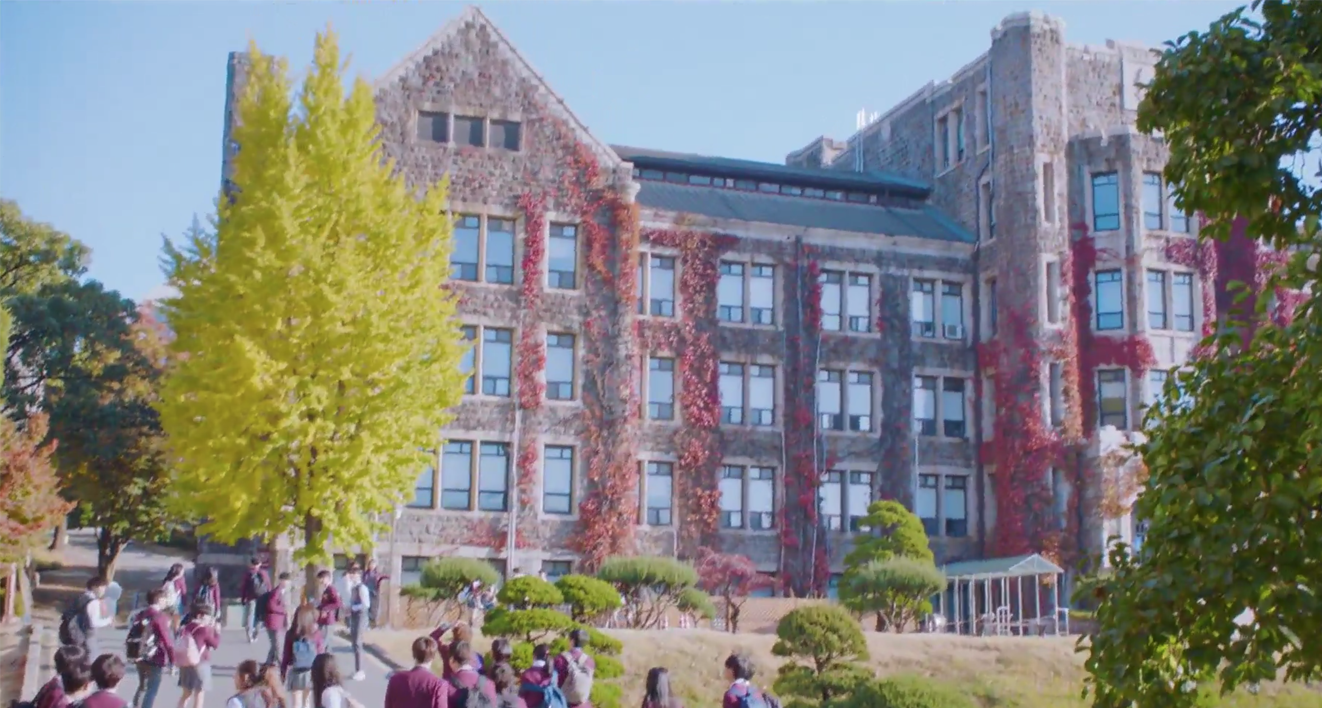 ---
NAMDO BUNSIK IKSEON BRANCH
남도분식 익선점

Address: 서울 종로구 수표로28길 33
Hours: 11:30-21:30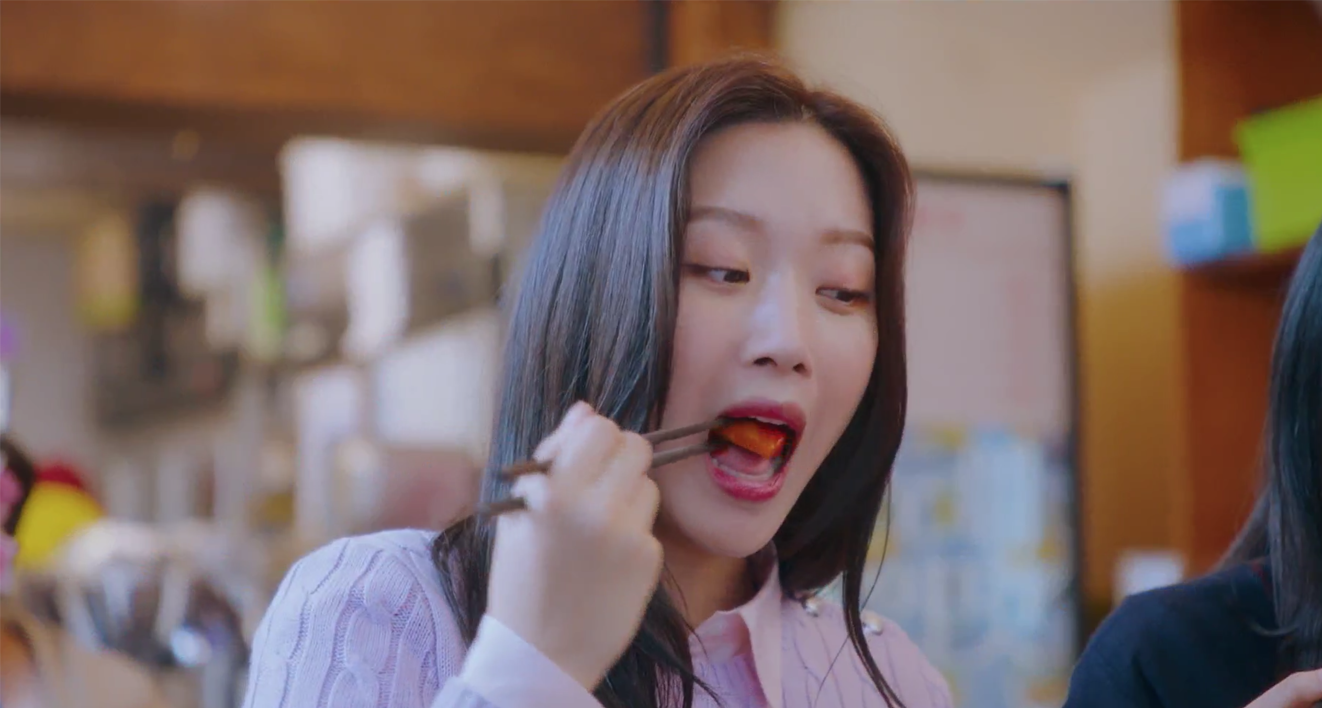 Ju-Kyung, who learned to apply make-up well, made new friends on the first day of school! So, they went to Ikseondong to hang out. Among the places they stopped, this branch of Namdo Bunsik came up!
We have introduced Namdo Bunsik in Myeongdong and Namdo Bunsik in Bukchon before. You can save it for reference.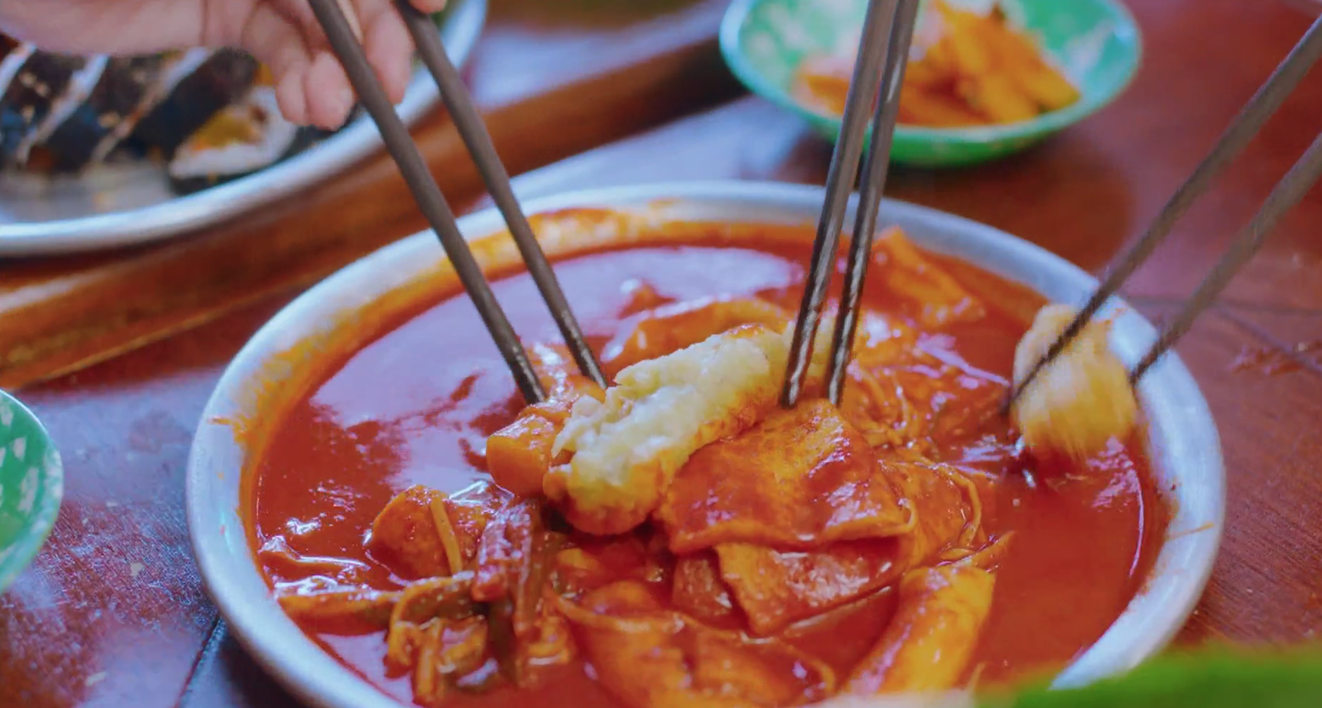 Namdo Bunsik is a chain of restaurants specializing in traditional Korean food popular among young people, like tteokbokki! They have an extensive menu of other deep-fried goodies too.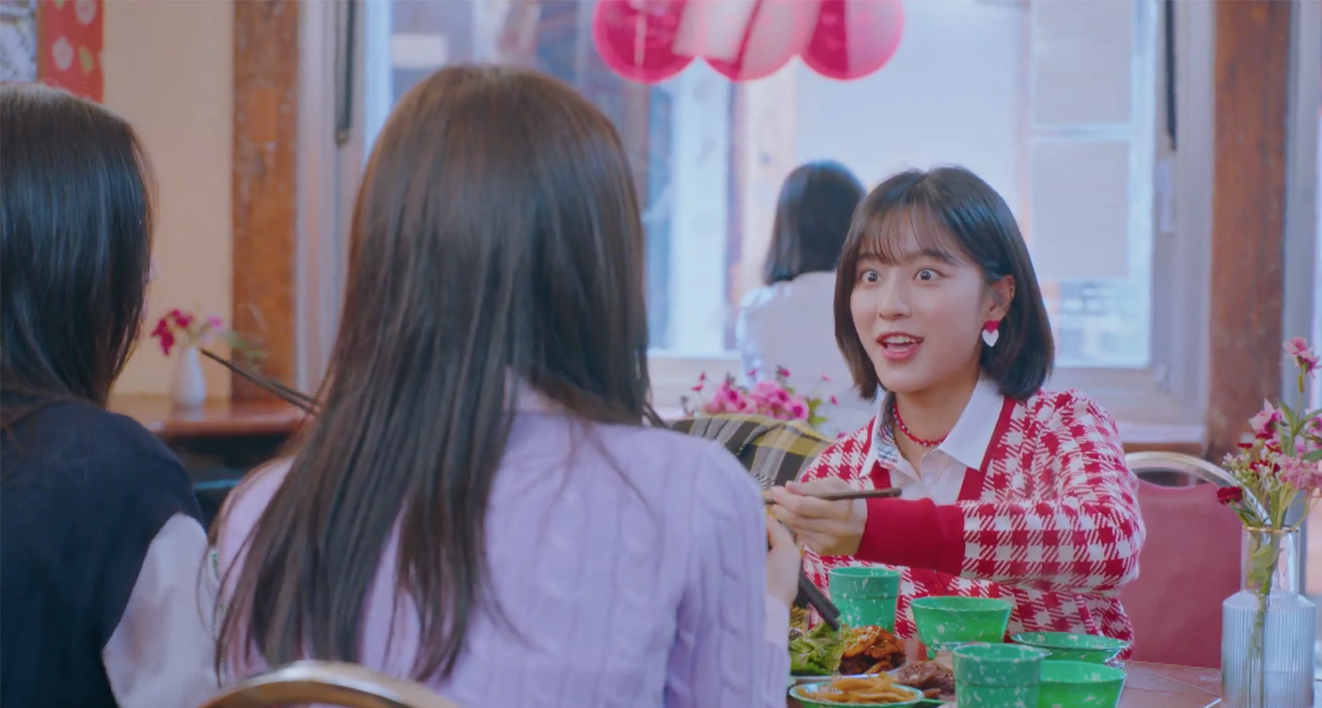 ---
COMCOM ARCADE IKSEONDONG


콤콤오락실 익선동점

Address: 서울 종로구 수표로28길 23-6
Hours: Open 24 hours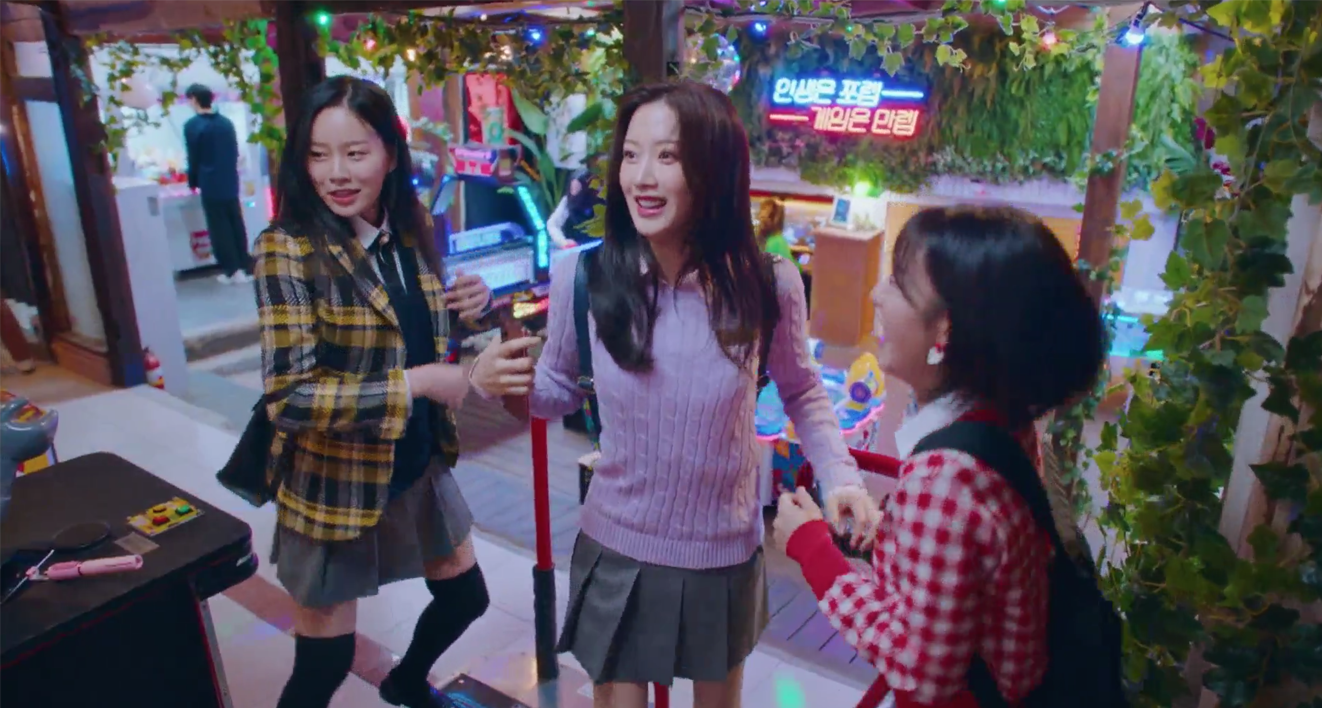 After the group of girls ate at the Namdo Bunsik, they went to hang out here! This arcade is an indoor playground with a very retro flavor, as well as in interesting interior that couples neon with fake green plants.
There are a lot of joystick games, interactive dancing games, claw machines, and other arcade staples. It has become a popular dating spot for Koreans in Ikseondong.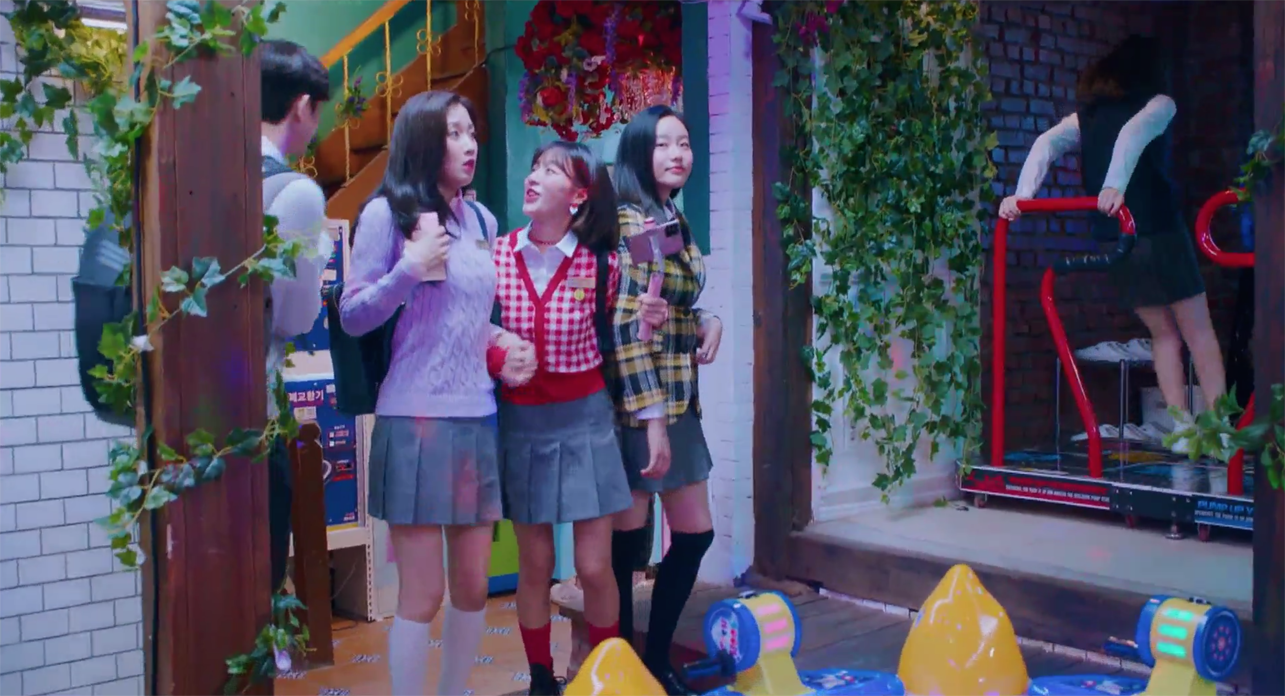 ---
NIN NATURAL IN NATURE
닌

Address: 서울 종로구 계동길 122-1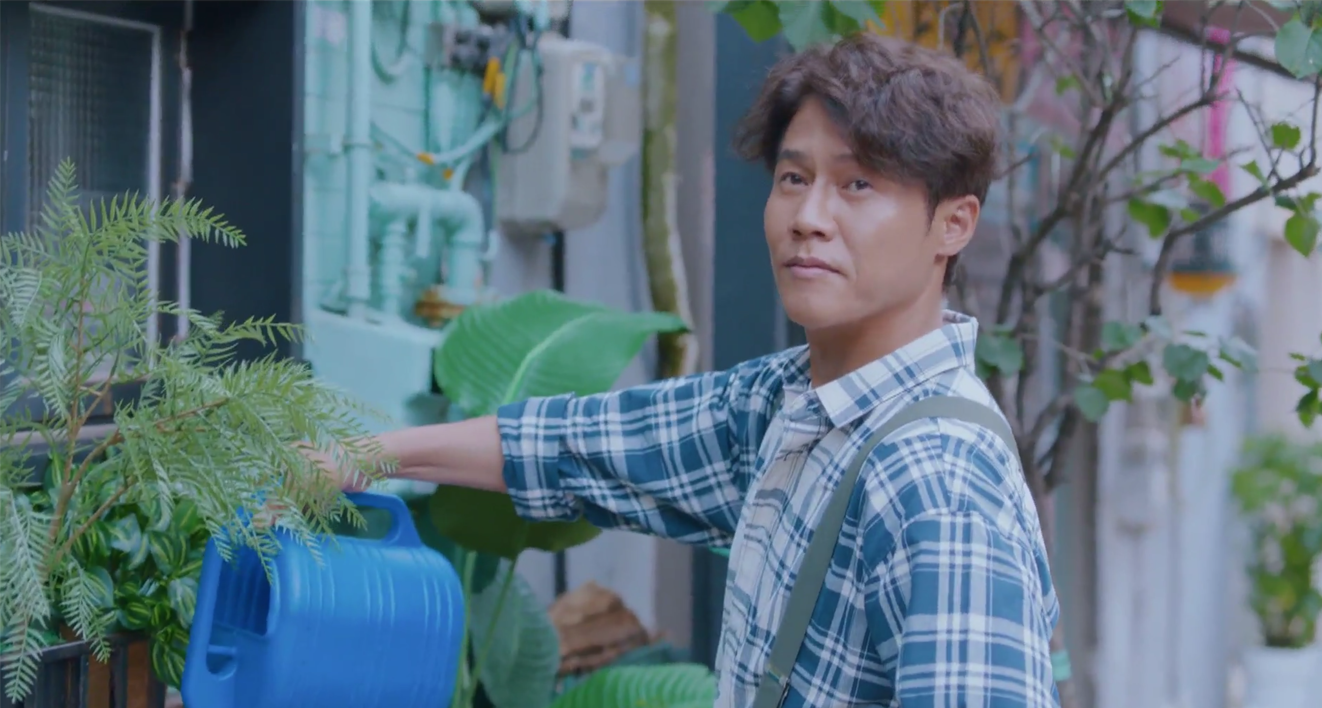 In the drama, it is called, "Pandora Shop." This shop is located in the alleys around Changdeokgung Palace and can be hard to find!
It is a small beauty shop where you can get your hair and nails done.They didn't change the appearance of the store for the drama very much and it stands out among all the brown, residential buildings surrounding it.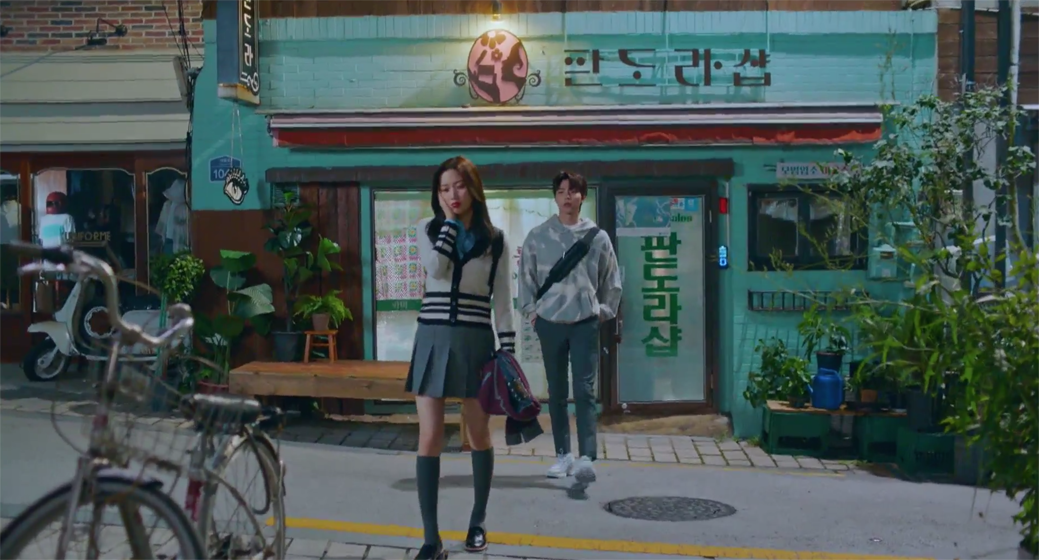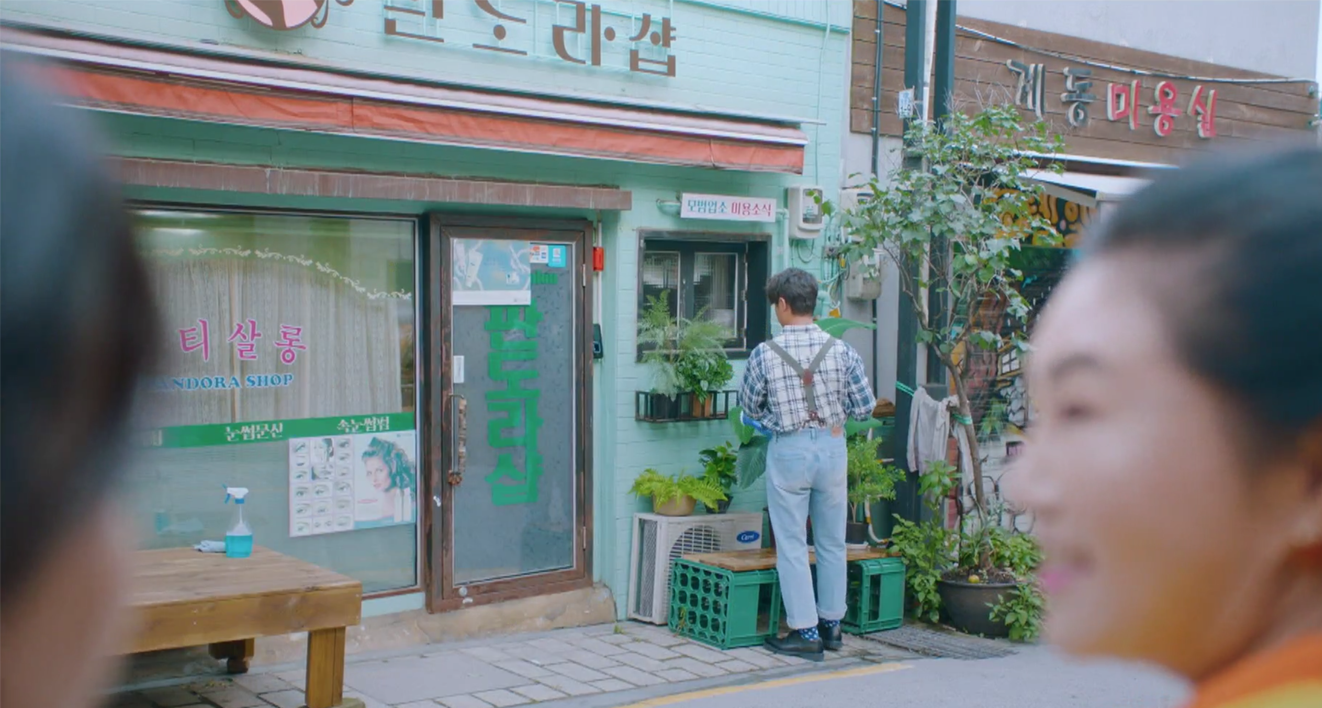 ---
IKSEONDONG
익선동

Address: 서울 종로구 익선동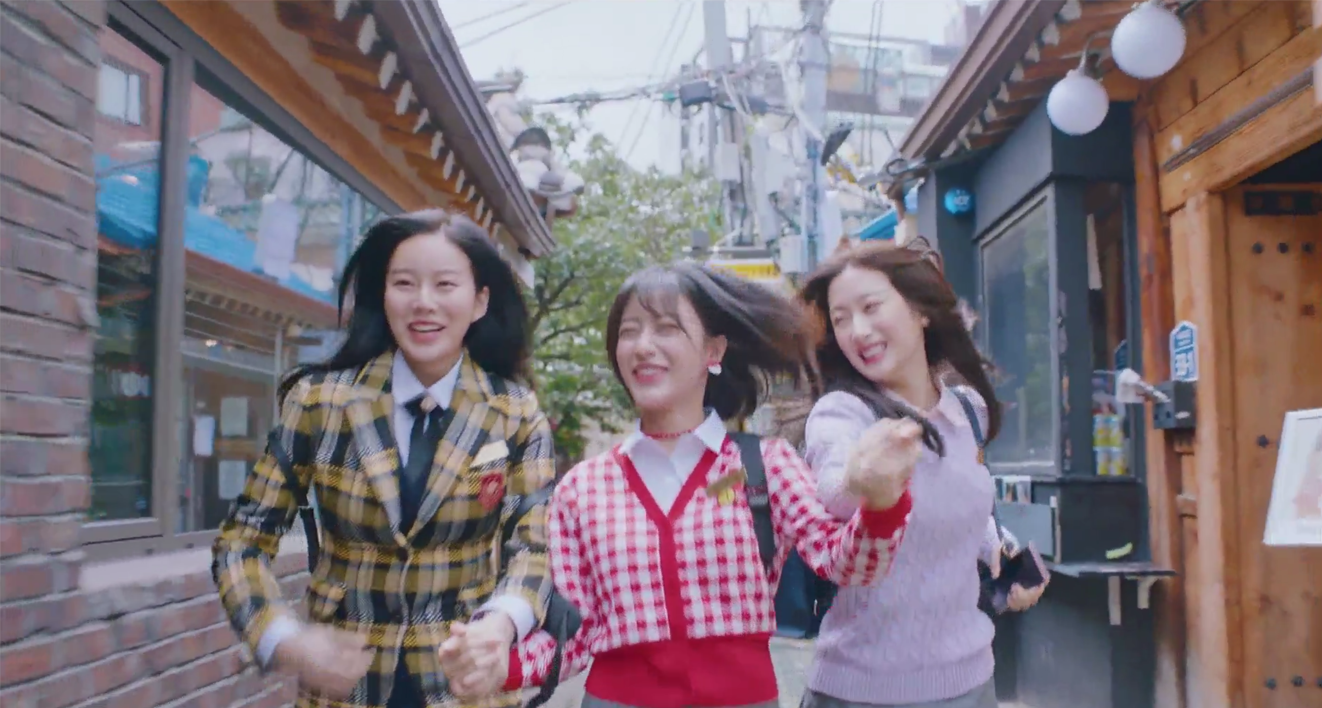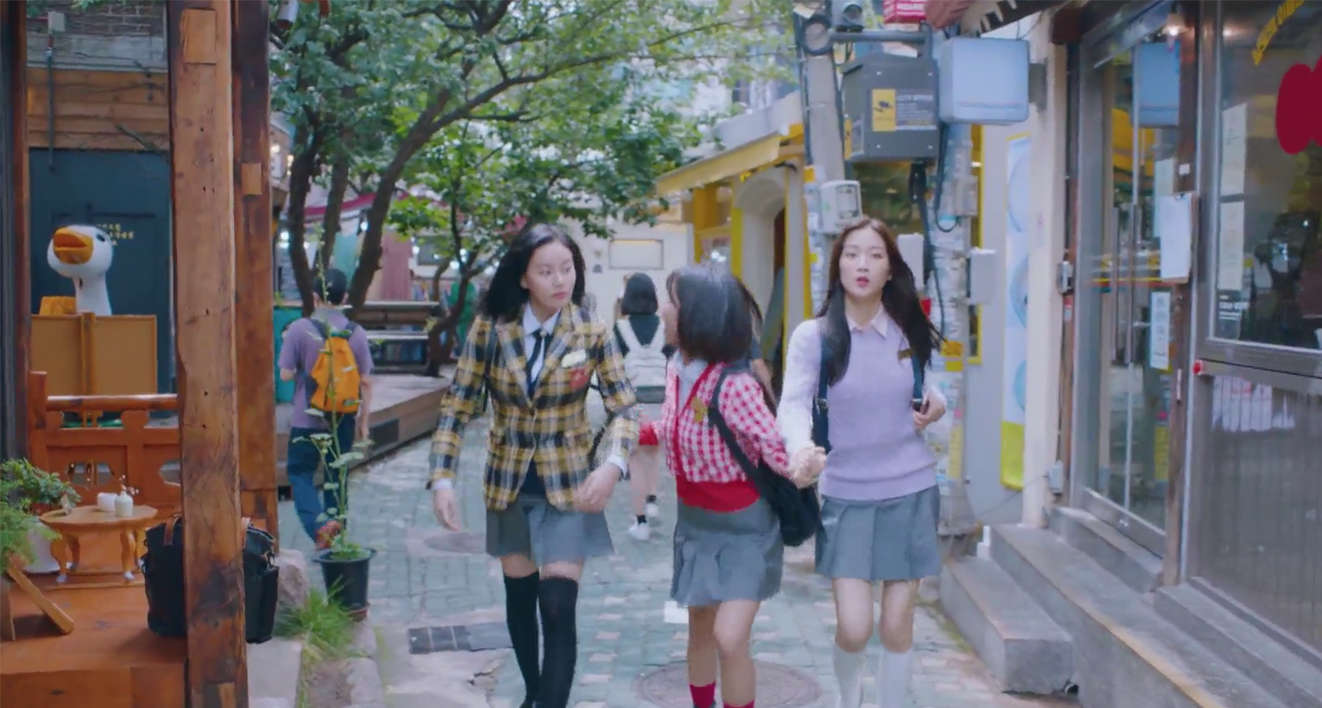 During the girls' day out in Ikseondong, they stop at many popular stores (which we have already mentioned). But beyond those stores, it's also a really unique area of Seoul that blends the traditional hanok and the gentrification of craft breweries, exotic coffee shops, etc.
The winding alleyways are a great place just to explore without any real direction. So when you're able to come to Korea, I highly recommend you come here and just explore. There's something for everyone.
---
SEWOON PLAZA
세운상가

Address: 서울 종로구 청계천로 159
Hours: 09:00-19:00
Closed on public holidays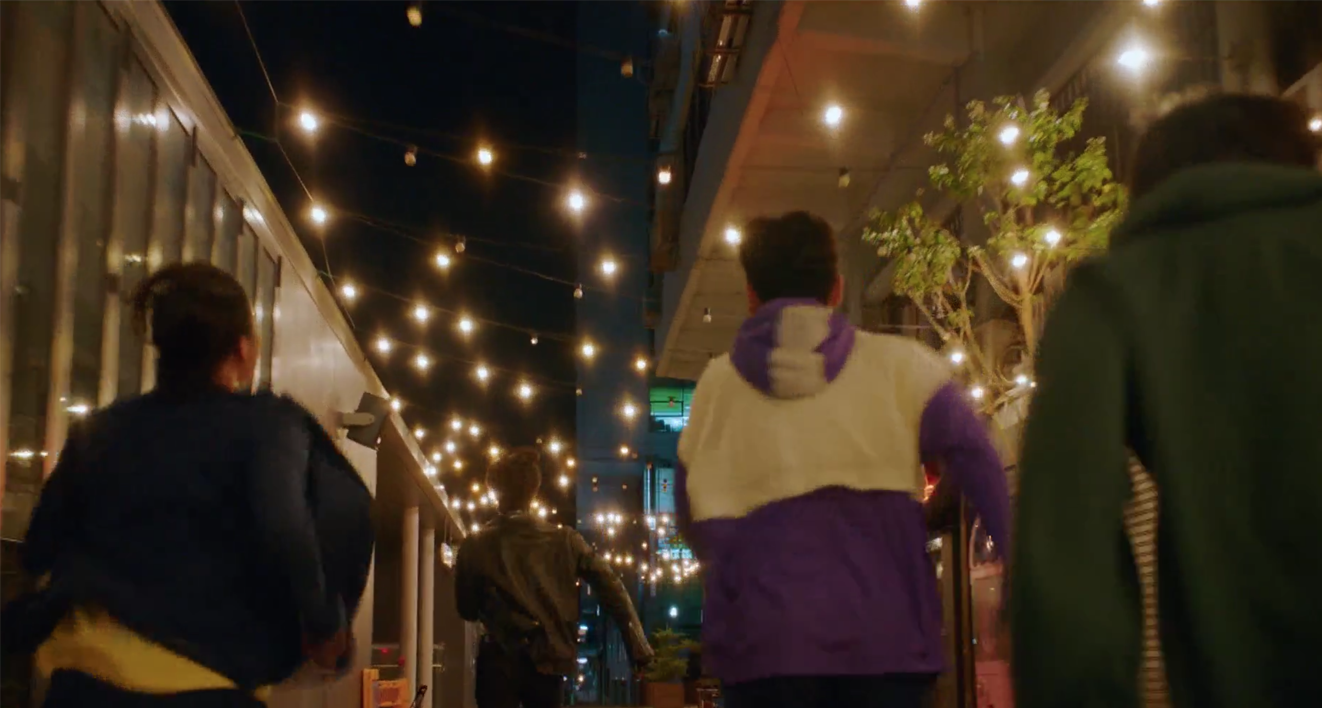 In True Beauty, the chase scene with Seo-Joon was edited to look like it was filmed in one continuous location. However, it was actually a compilation of shots from places like Sinchon, Myeongdong, and Jongro.
The best shots were from Sewoon Plaza. The overhead lights are beautiful and this area is emerging as a popular spot for photos.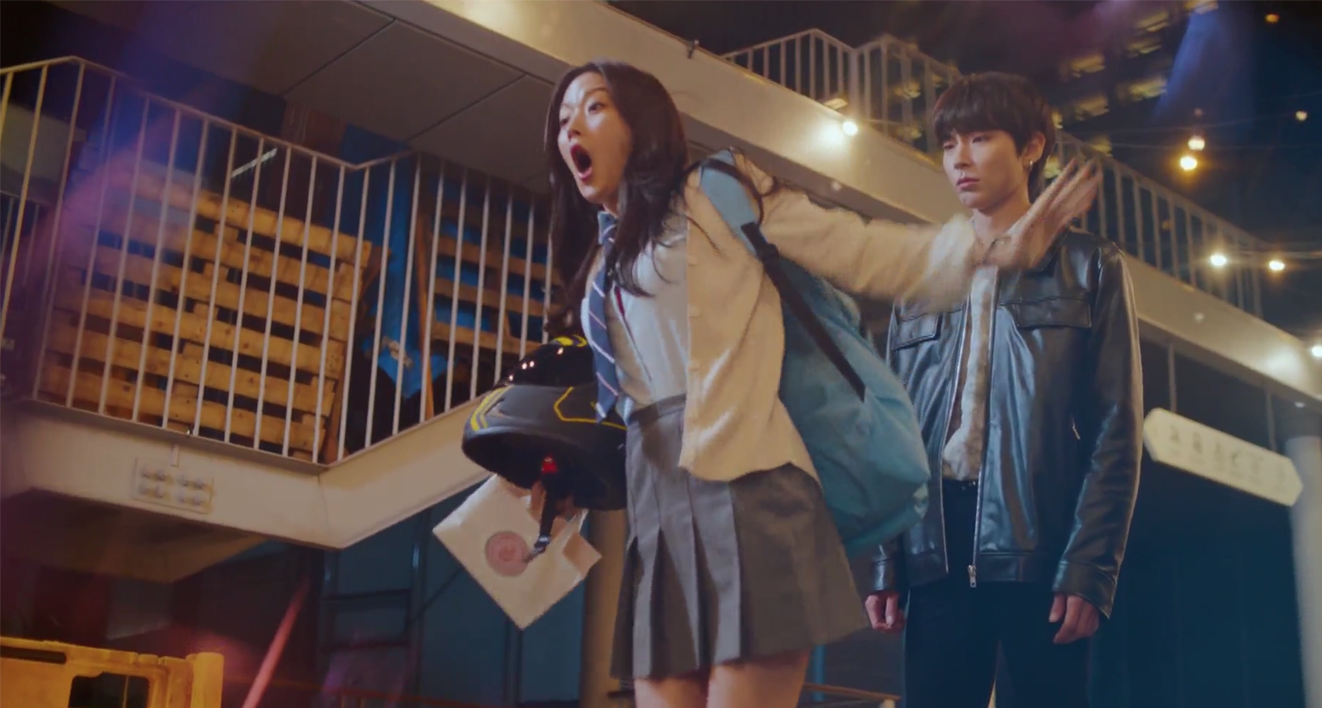 It was originally a mecca for selling hardware parts. Later, as the industry was aging, the area began to transform with the help of the government.
Now it is a space with a sense of culture, creativity and art.
The observatory on the top floor is a beautiful spot to catch glimpses of the nightscape of Seoul. However, there are some erratic hours, so be sure to check out their website before heading over.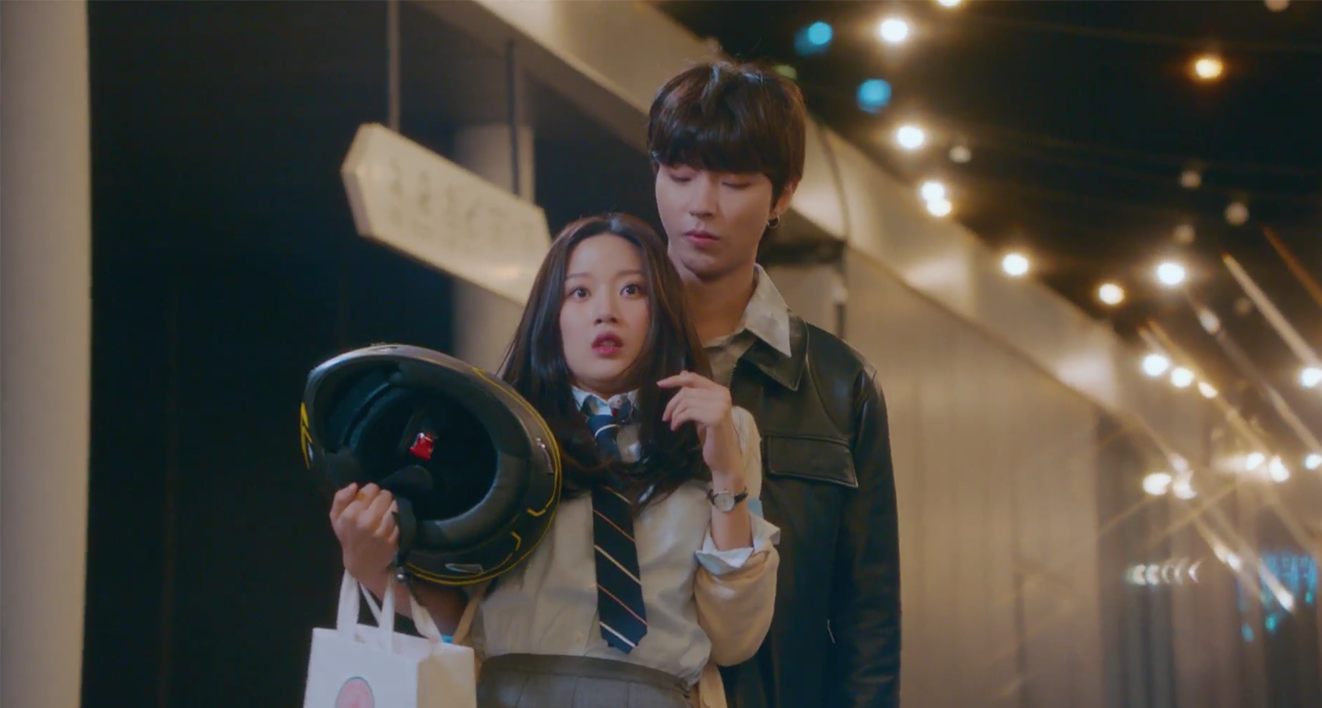 ---
MYEONGDONG
명동

Address: 서울 중구 명동8길 8-10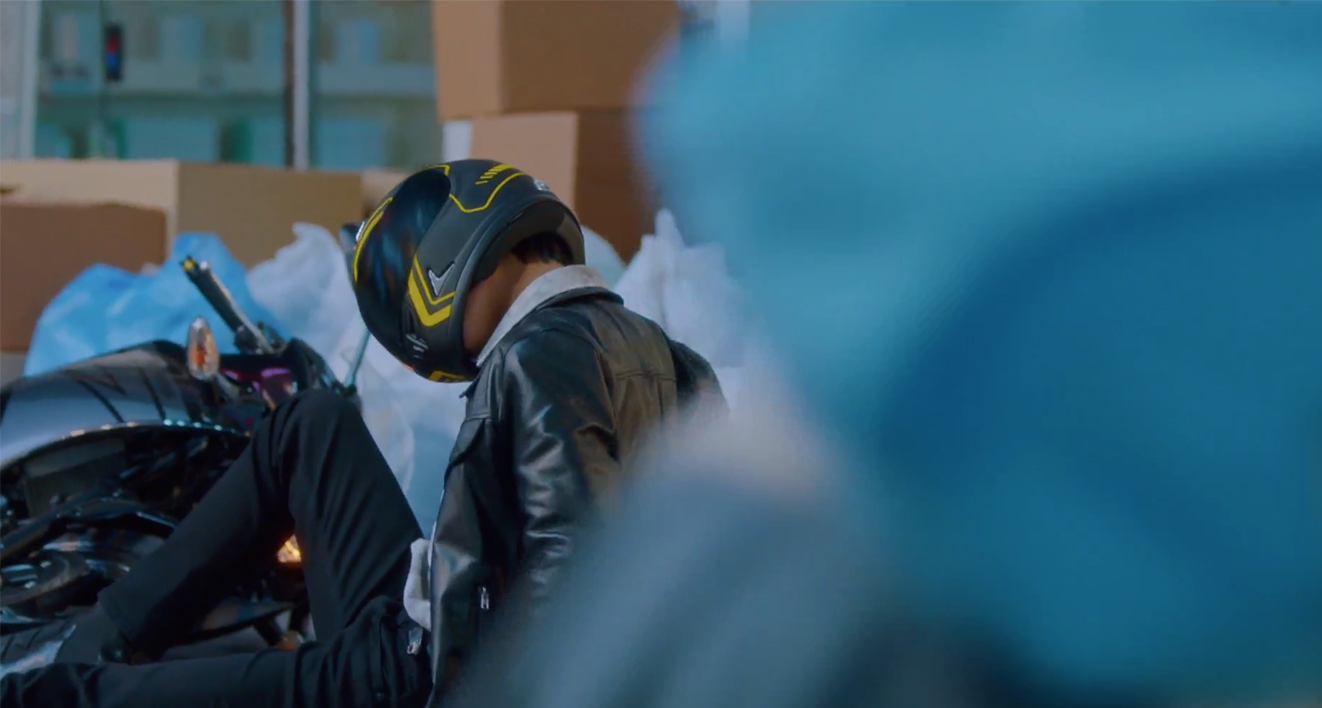 I recognized this spot as soon as I saw it!
It was show directly outside the Serazena skin care shop. It's in a little alleyway off the main street in Myeongdong, near the booming Egg Drop.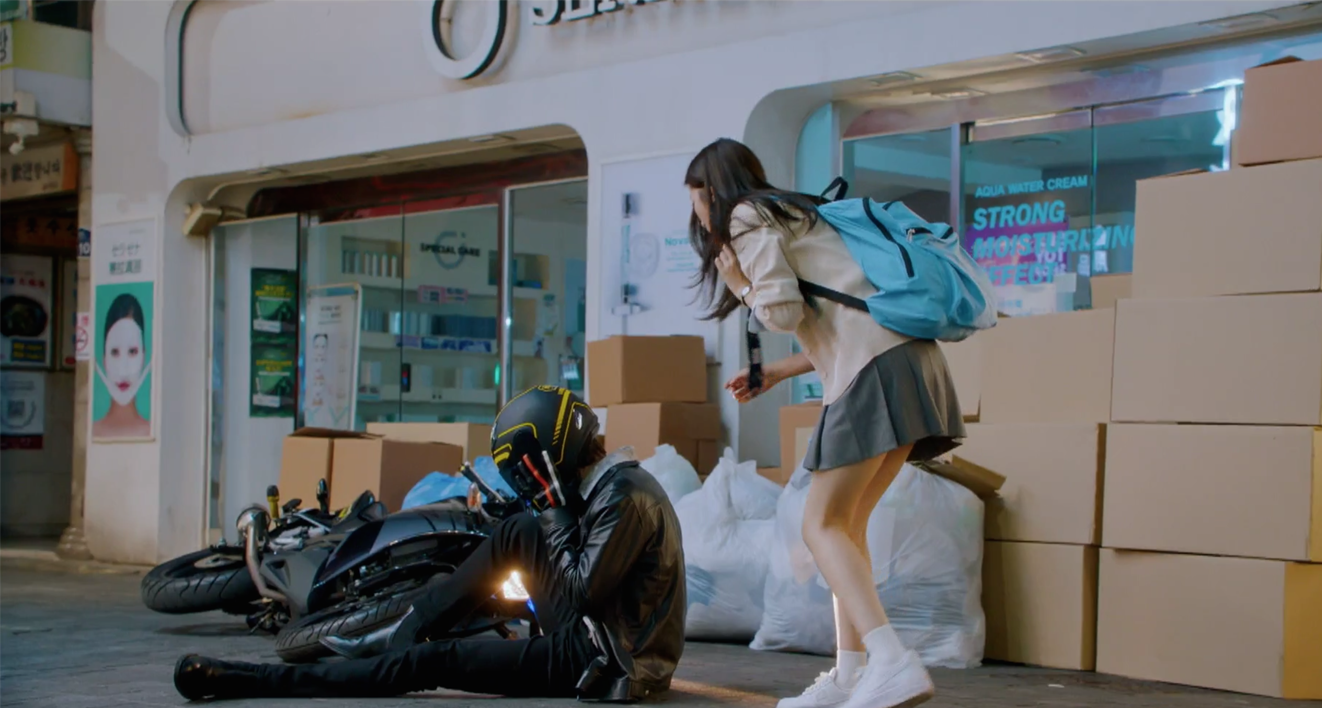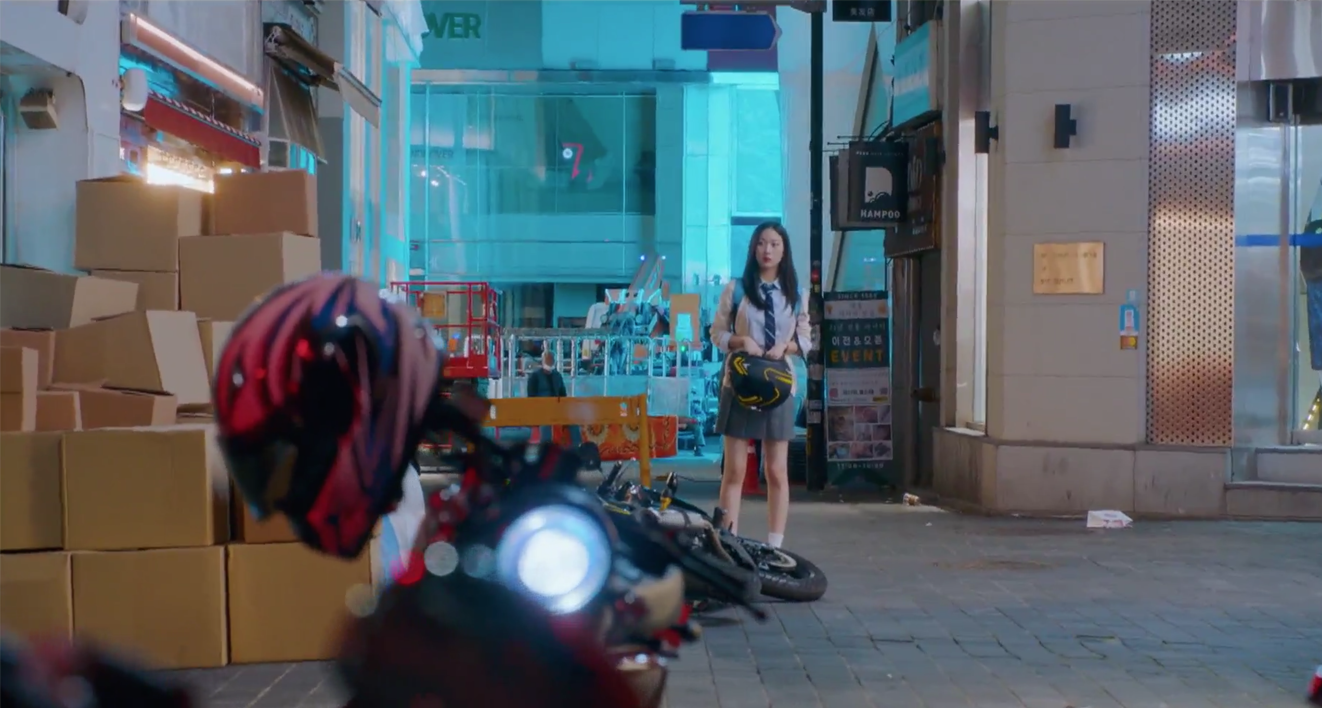 But what's more awe-inspiring about this scene is that there are no people in the background. Typically, if you wanted this kind of emptiness in Myeongdong, you had to film the scene in the middle of the night.
However, there are so many lights on. How is it possible? Either way, it makes a great shot!
---
CGV PICCADILLY 1958
CGV 피카디리1958

Address: 서울 종로구 돈화문로5가길 1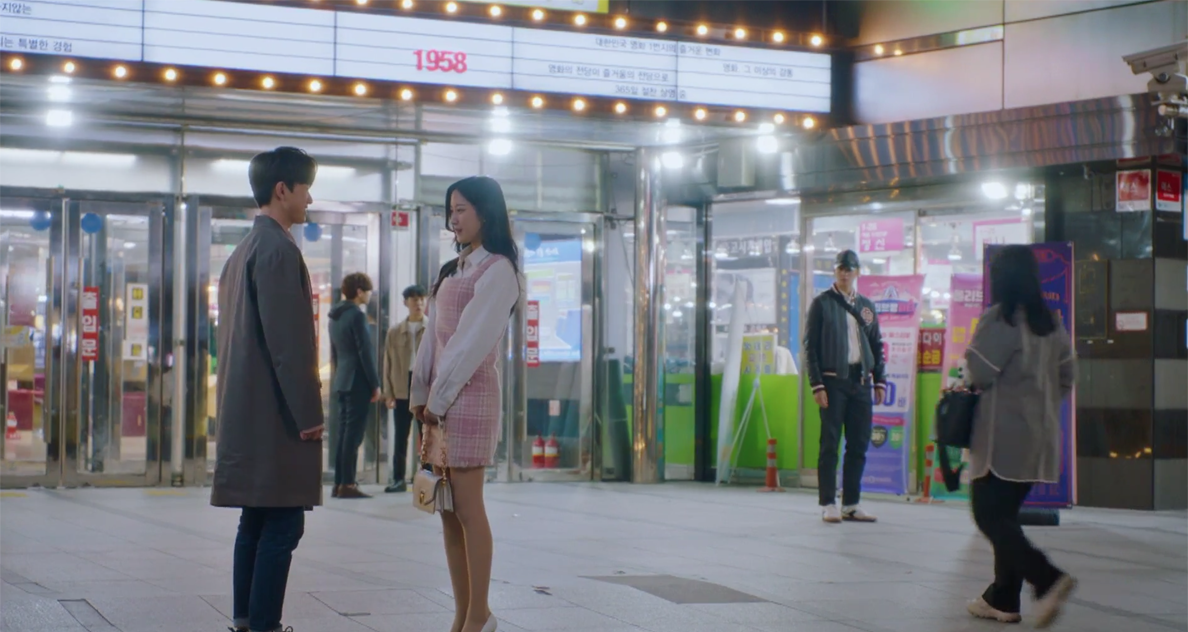 This scene where Ju-Kyung goes on a date to the movie theater is filmed outside the CGV Piccadilly 1958 in Jongro 3-ga.
It is a very large movie theater located in the basement of a multi-story shopping mall.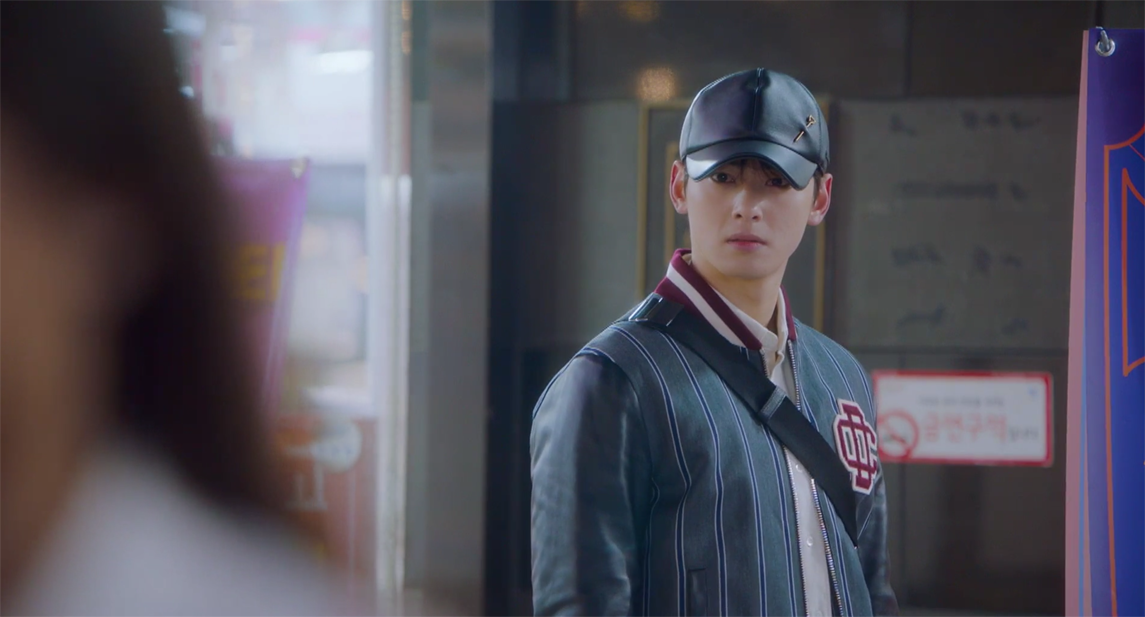 If you ever have time, come see a movie here and enjoy the interesting atmosphere.
It was really funny to see Soo-Ho get so jealous! Can you see him hiding in the picture?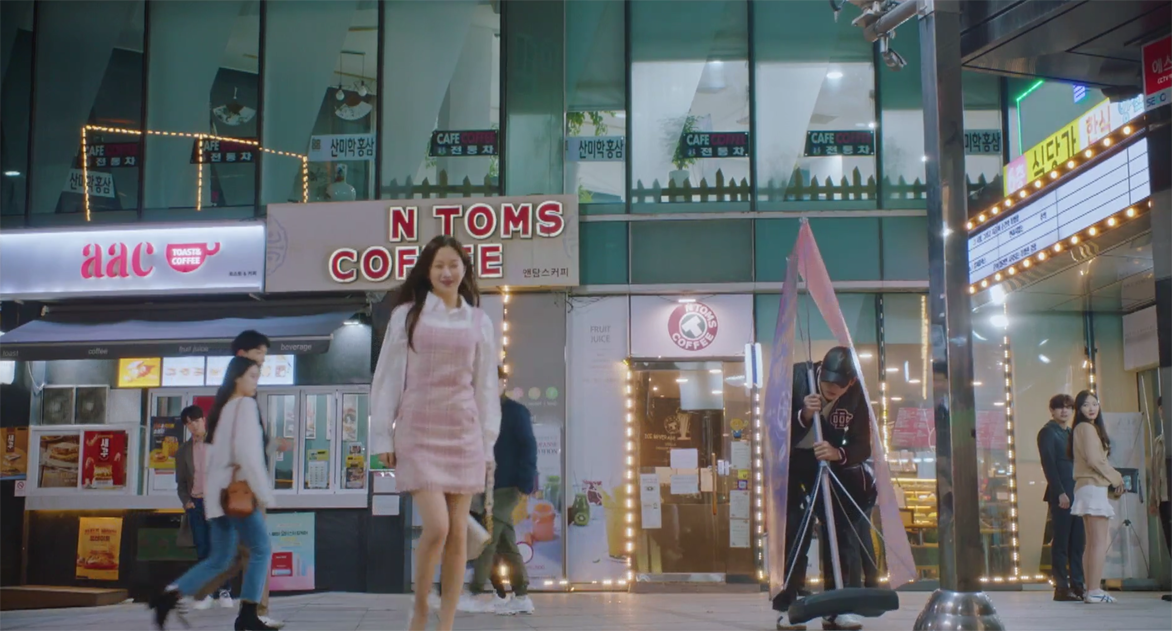 ---
SU LUXURY NORAEBANG


수노래연습장 럭셔리 홍대점

Address: 서울 마포구 어울마당로 67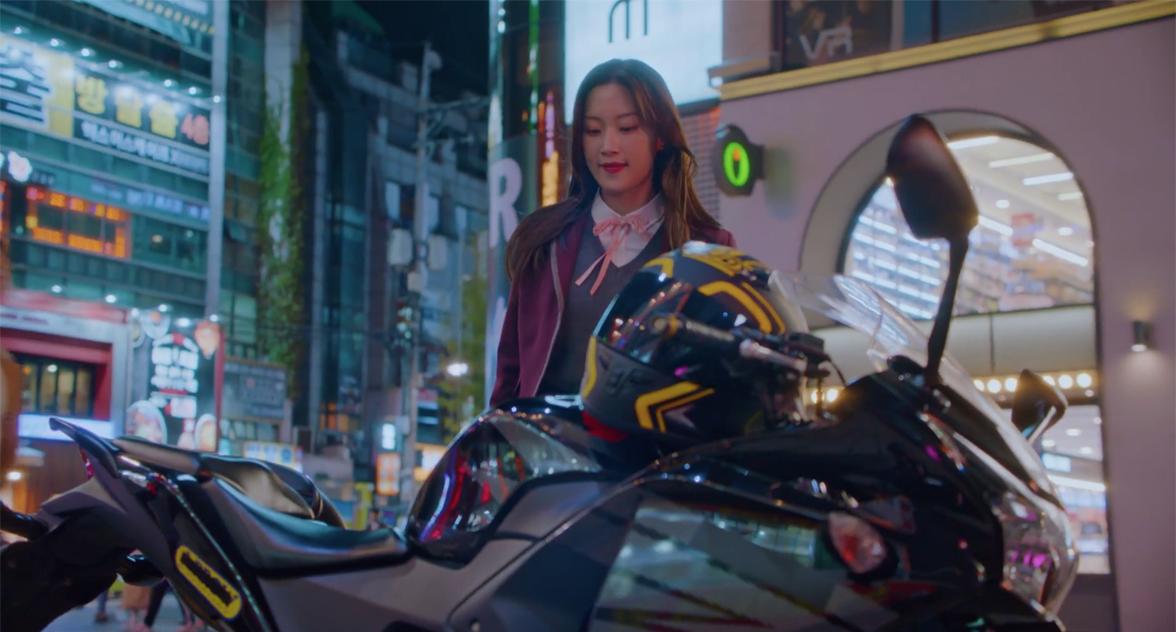 Anyone who has been to Hongdae has definitely seen this building. It stands out with its over-the-top lights. Su Noraebang is a big luxury karaoke brand with locations all over Korea.
This is where several friends went after their tutoring sessions. It's also where Ju-Kyung got a glimpse of the really great motorcycle.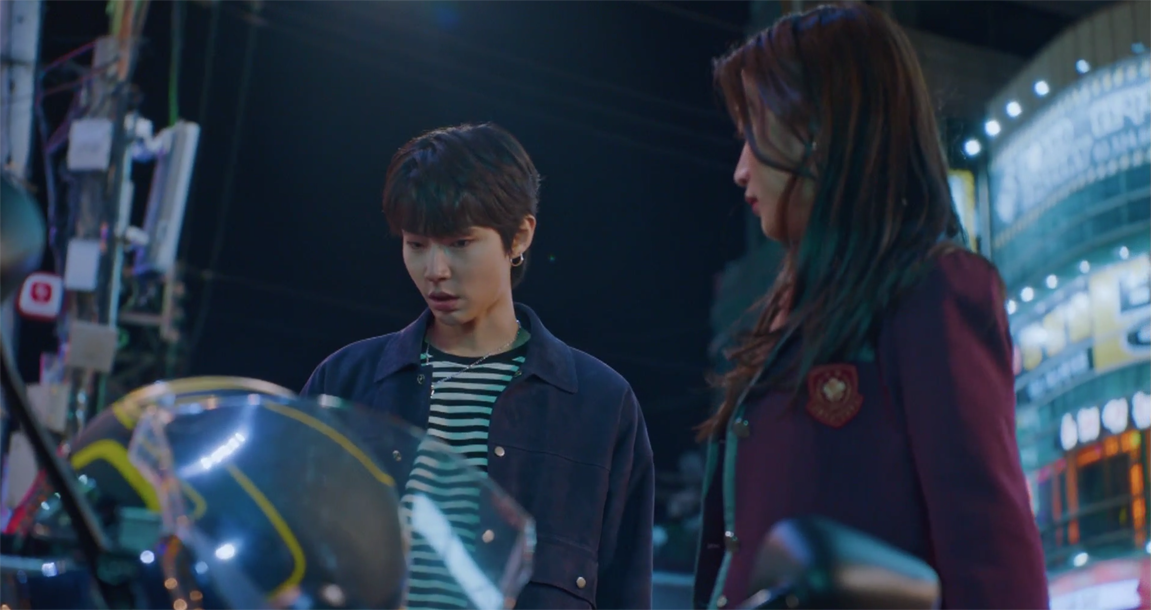 It's clear that Su Noraebang is a sponsor of the drama. Not only does their noraebang appear in full view, but also the noraebang (karaoke) that appears later is owned by the same company.
---
DRAGON HILL SPA
드래곤힐스파

Address: 서울 용산구 한강대로21나길 40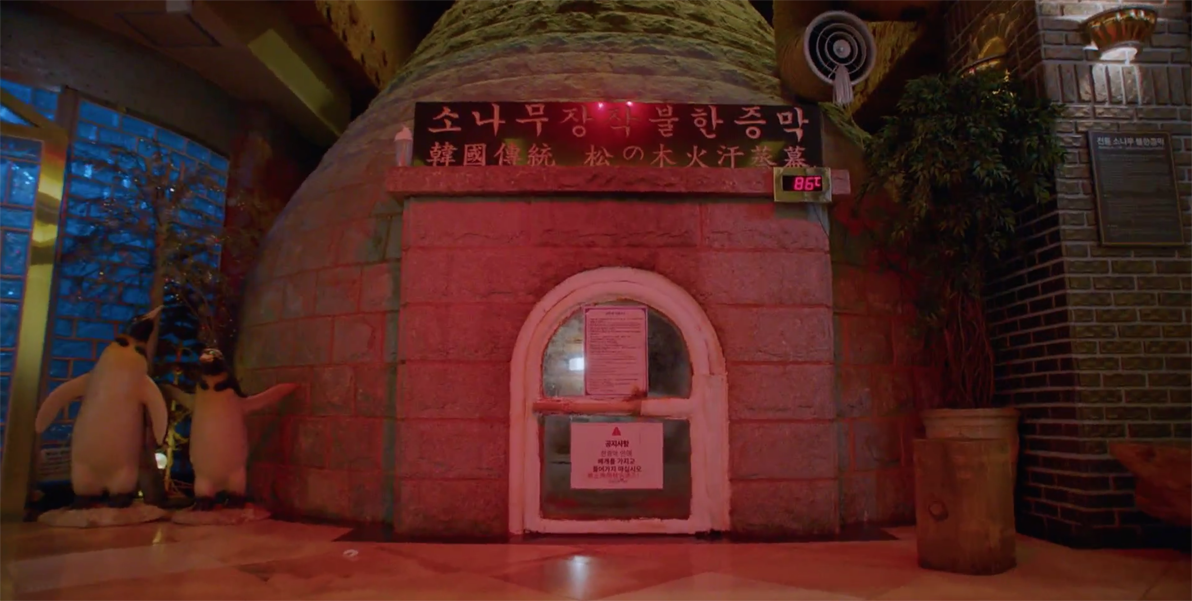 This is the extremely popular spa located in Yongsan. It is very tourist friendly and is located near Itaewon.
It's really easily recognizable the moment you see it!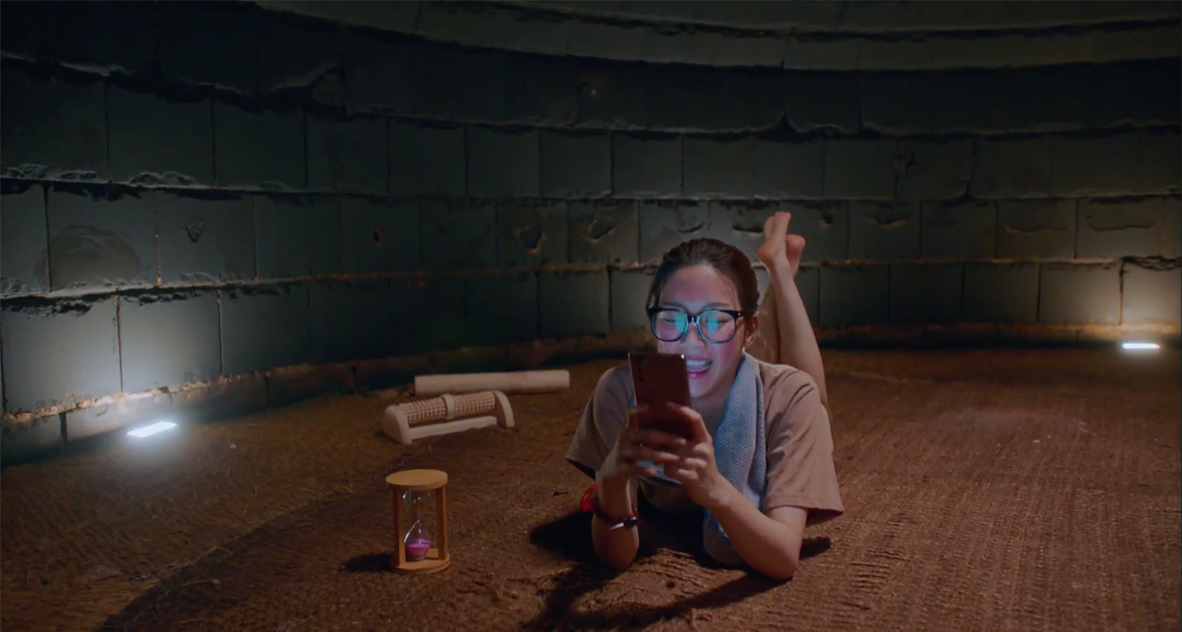 Many people get really excited to see places they recognize appear in the dramas they watch. Due to the pandemic, the number of visitors has dropped dramatically, but there is still a large number of people who have been here at least once.
But due to the pandemic, the filming crew was able to use the whole facility for filming very efficiently. If there was no pandemic, it's likely that the place would have gotten flooded with visitors when they found out a drama was being filmed here.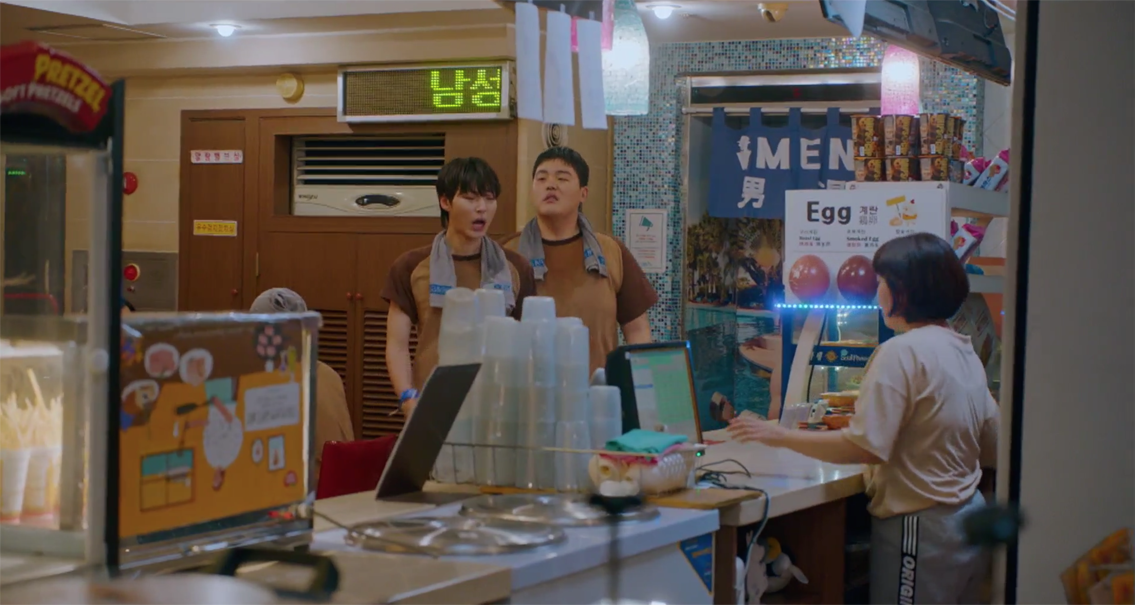 ---
KFC DAEHAK-RO BRANCH


kfc 대학로점

Address: 서울 종로구 동숭동 1-27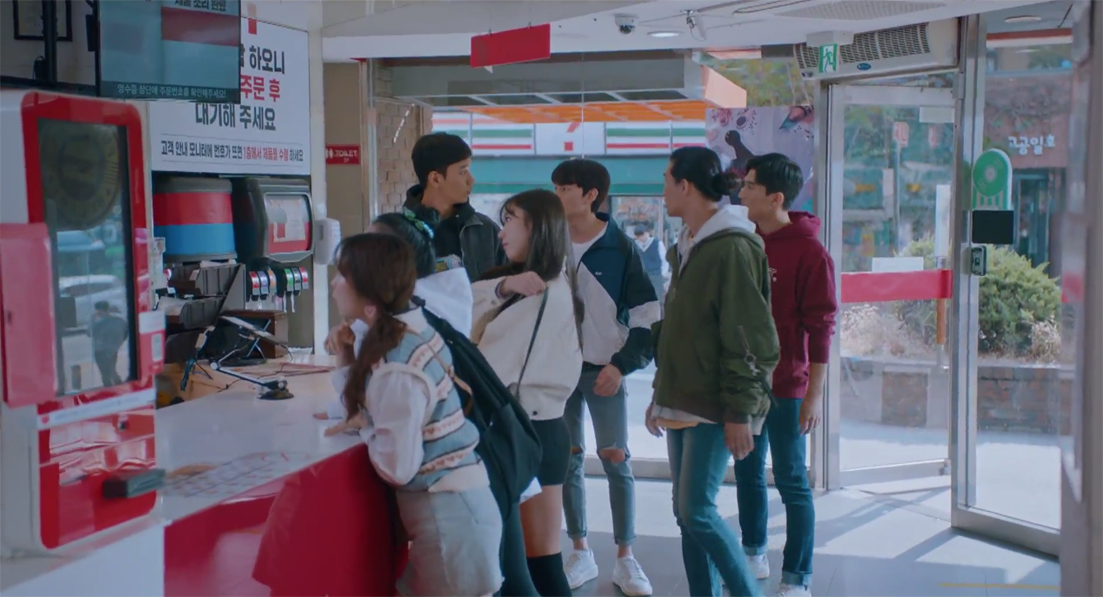 At this point, I really have to admire my own skill at spotting these locations. I know that this store is located behind Exit 2 of Hyehwa Station.
Although many logos or signs in dramas get edited to avoid copyright laws and licensing fees, the view out the windows is unmistakable.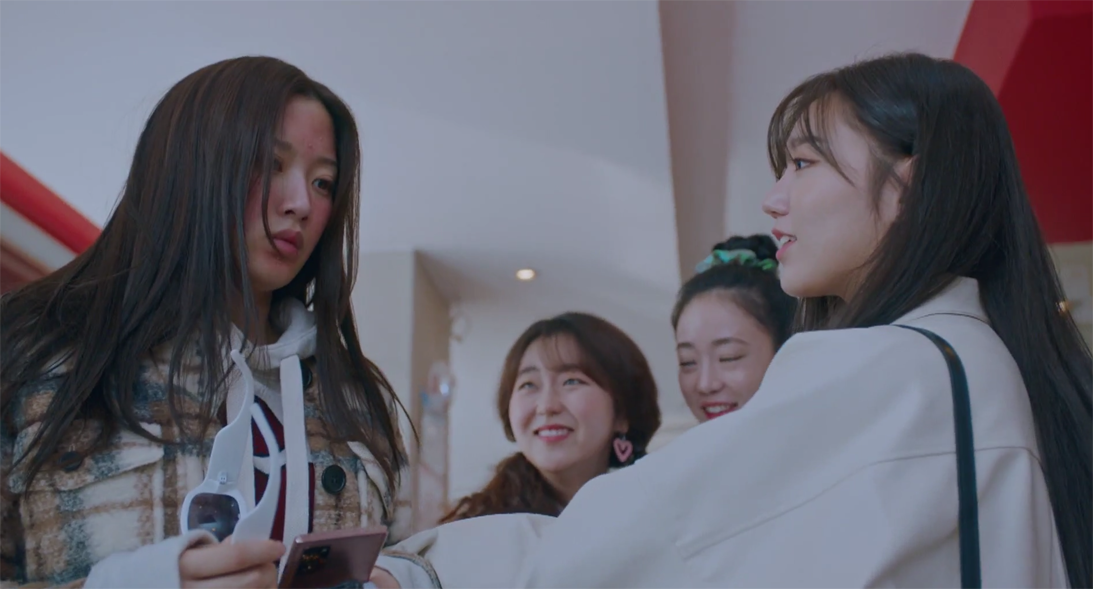 In the scene, Ju-Kyung met her former classmates and was bullied again.
After escaping, she found that she had forgotten her phone in the restaurant. Fortunately, Soo-Ho came forward to help her out. It was really touching!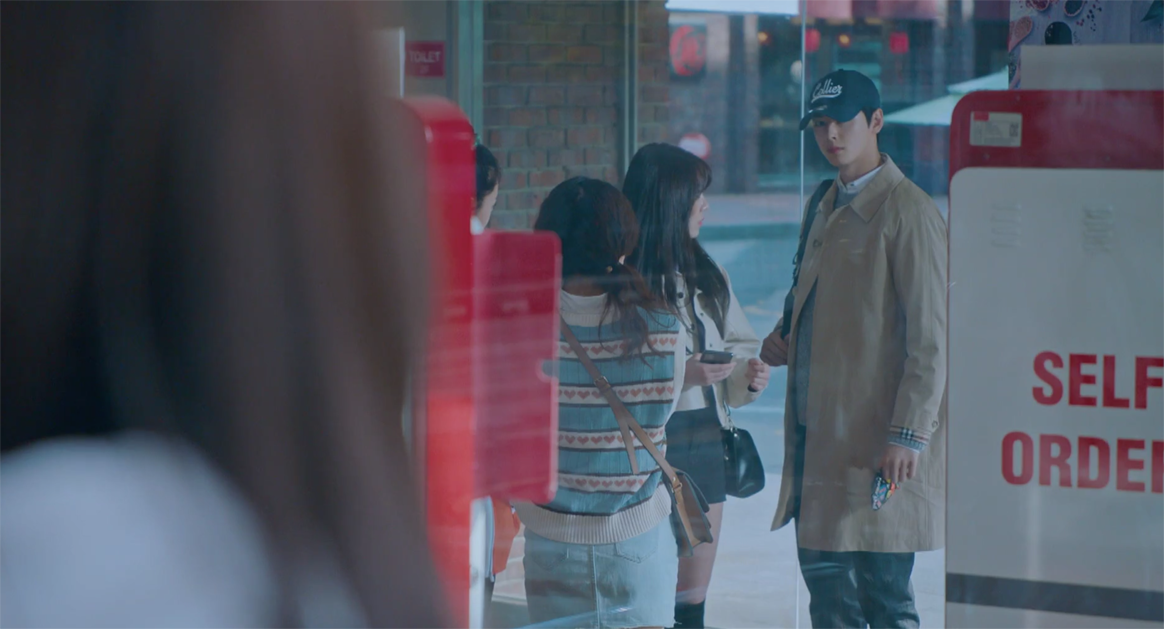 ---
CAFE GABBIANO
대학로 가비아노

Address: 서울 종로구 대학로 122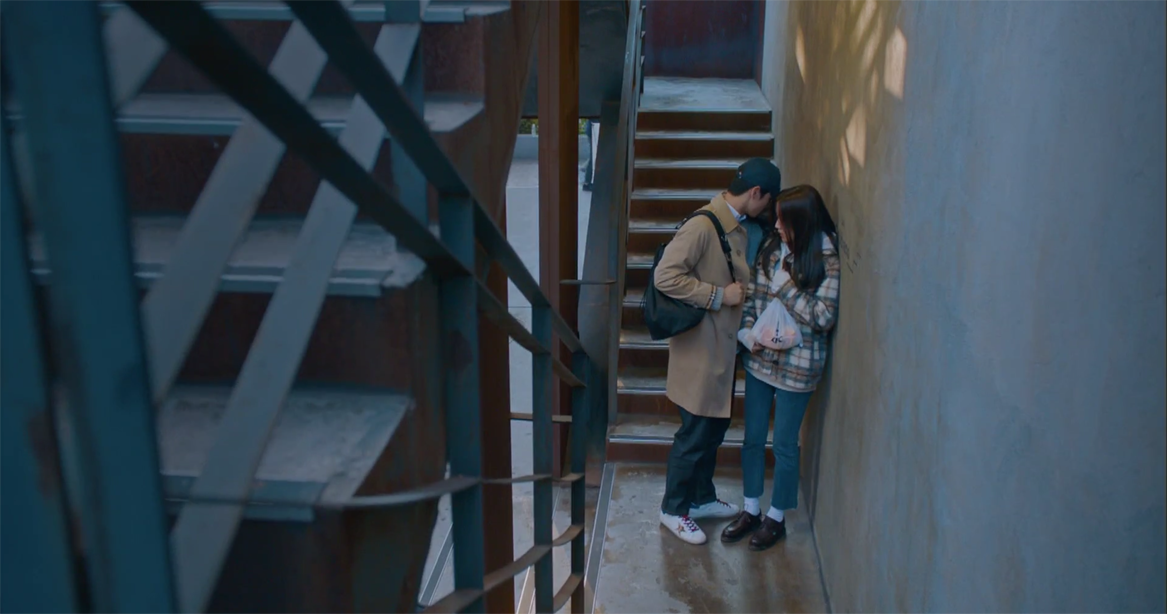 In this great scene in True Beauty, Ju-Kyung and Soo-Ho go here to hide so that others won't see Ju-Kyung without makeup.
It's actually located right next the KFC just mentioned above! The cafe is at the top of the stairs.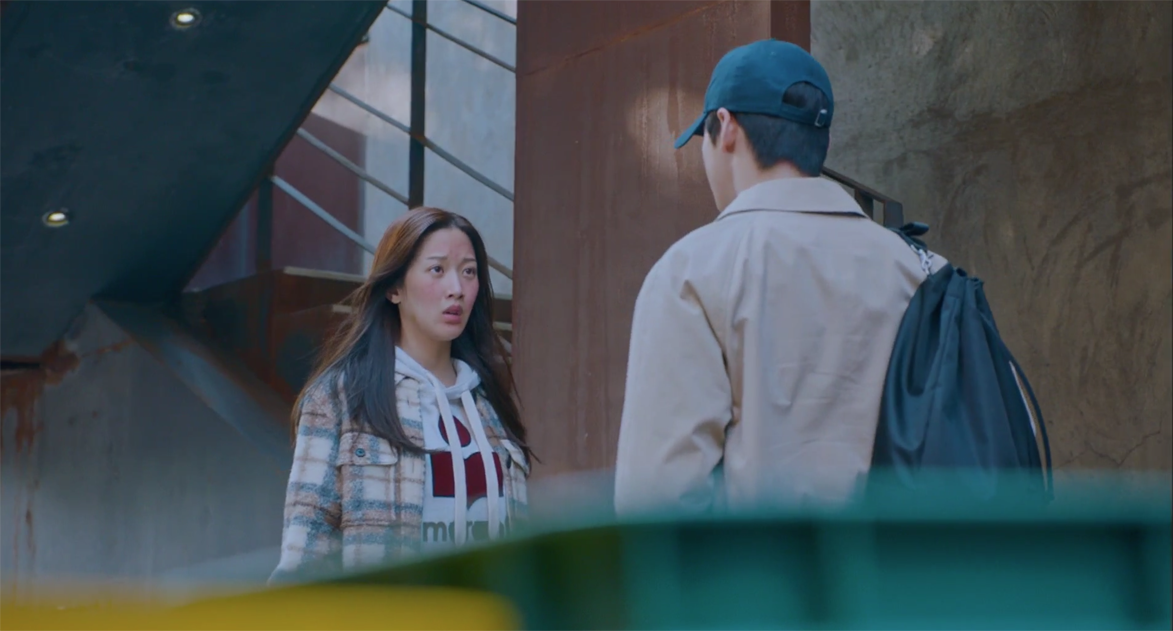 ---
HYEHWA STATION EXIT 2
혜화역 2번 출구

Location: From exit 2, make a u-turn and walk toward the KFC.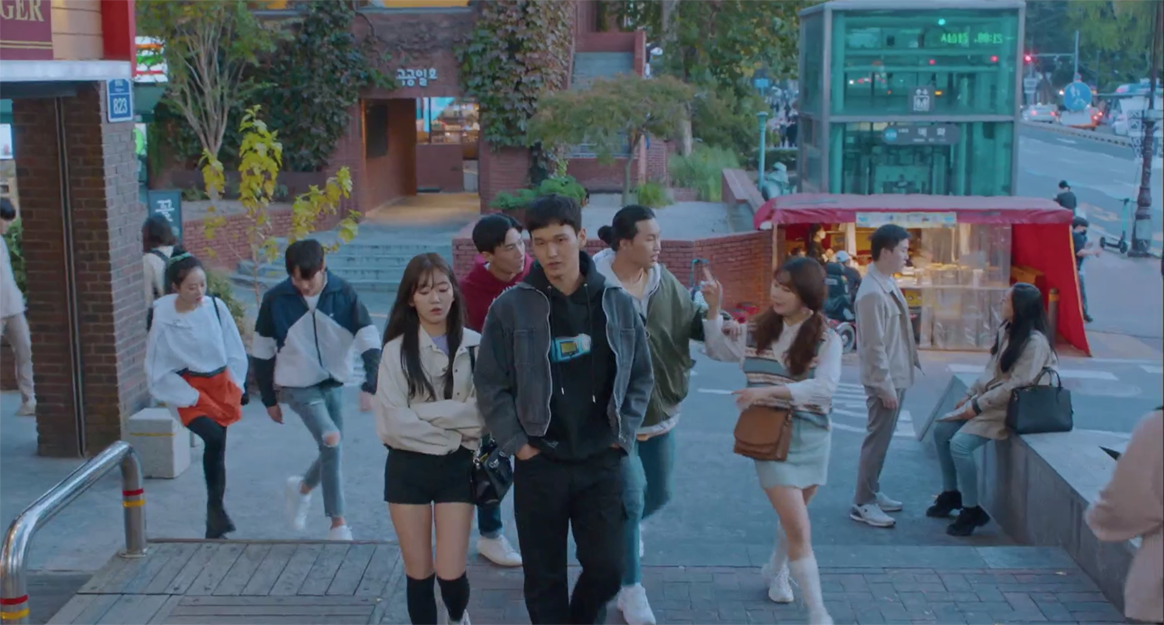 This is a really popular spot in Seoul, especially for young people.
Not only are there many unique stores and a university nearby, but there are a plethora of theaters to catch plays put on by the university students.
You are also really likely to see many buskers and there is always a wide variety of street food options.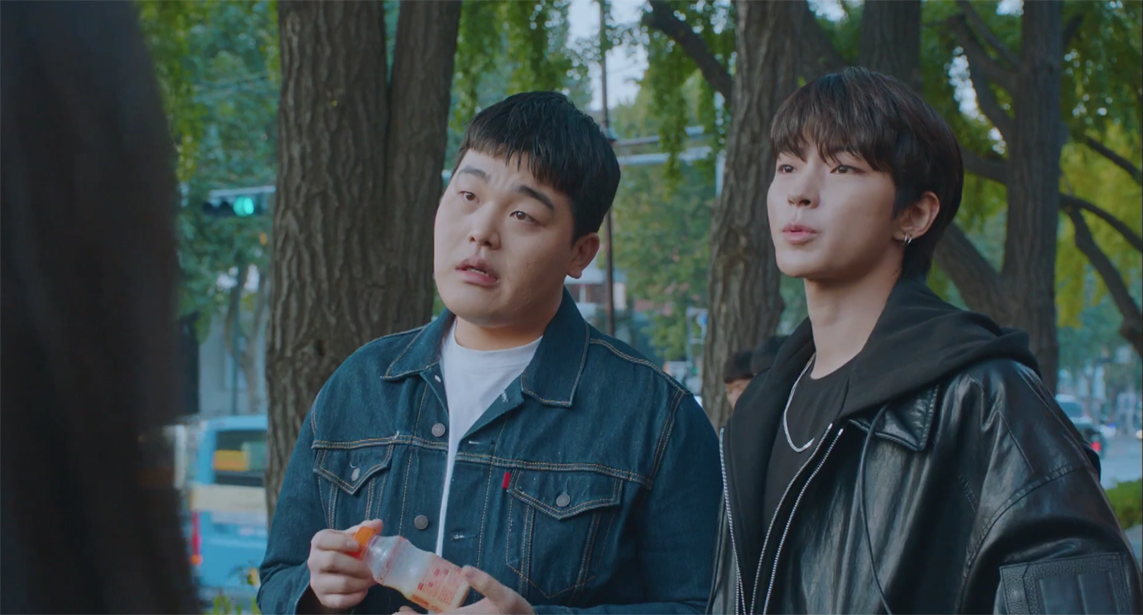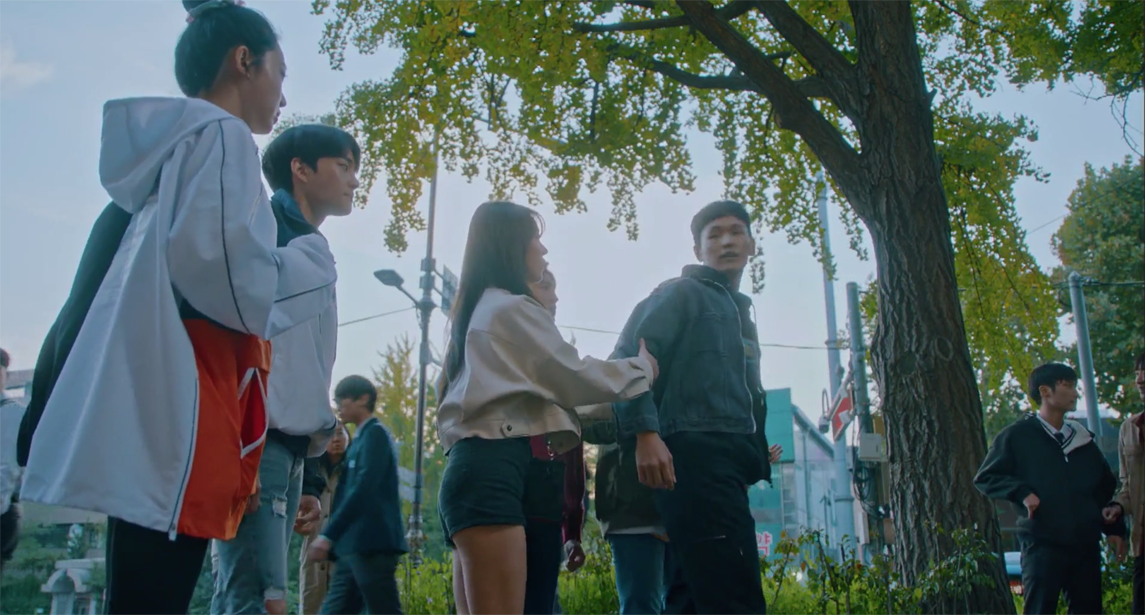 ---
This has been the list of filming locations in True Beauty.
They are all in Seoul and many are located within very close proximity to each other. So it would be very easy for you to check them all out!
Are you on team Soo-Ho or team Seo-Joon? Let us know!
---