2019 Spring! Dongmyo Market Visit
GD's place for shopping! Dongdaemun attraction : Dongmyo Market
Hello, everyone! We are Creatrip, a group of travel experts.
We proudly present to you the latest, useful travel information and tips every day.
When you visit Korea, traditional markets are fun place to visit, where you can meet delicious snacks and clothes at cheap price. It is also close to the life of the locals.
Just next to Dongdaemun there is one of the largest flea market in Seoul: Dongmyo market. Unlike other traditional markets even young locals visit this market a lot. Dongmyo market specializes in second-hand items, and you can grab clothes at a cheaper price. Come to Dongmyo and take away items that fits your taste.
---
Dongdaemun Markets : Dongmyo Market Intro
Located near Seoul Metro Line 1 and 6 Dongmyo station, Dongmyo Market has the largest second-hand market in Seoul. Although there are many old people, after GD's visit, this place has become a place where many young people come to find hidden treasures.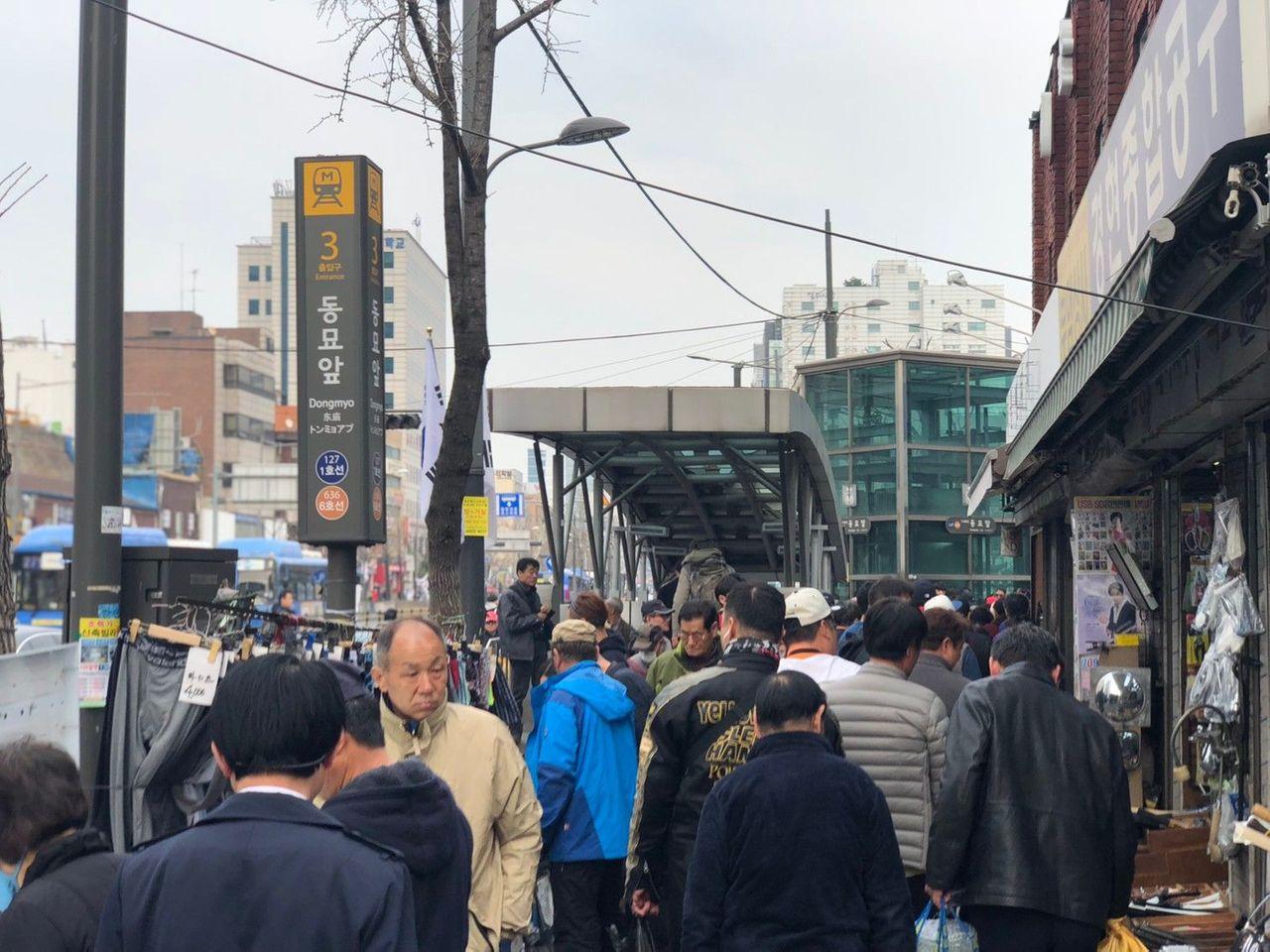 Afternoon on holiday, is the best hour to visit Dongmyo market. If it starts to get dark, most places close down. From Exit 3 to all the way up you can see Dongmyo market filled with treasure.
---
Dongdaemun Market : Dongmyo Market Visit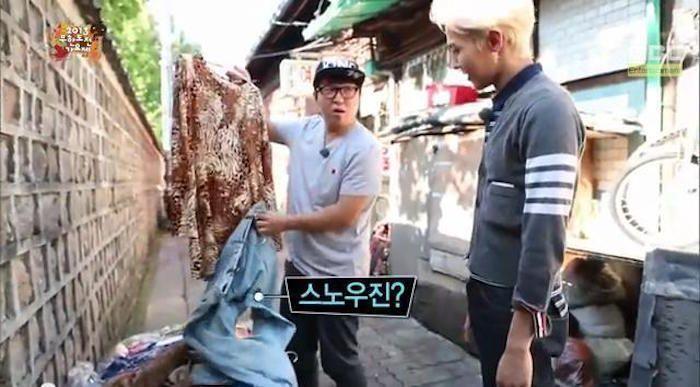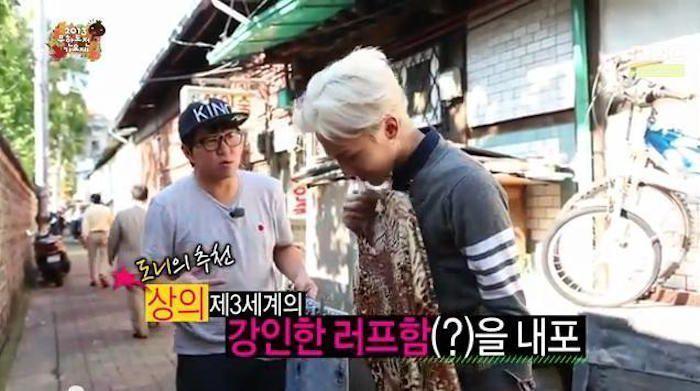 As we have emphasized, Dongmyo market is a kingdom of Korean second-hand clothing. GD visited this place in the Korean variety program "Infinite Challenge", and found some good looking clothes, which made this market more famous.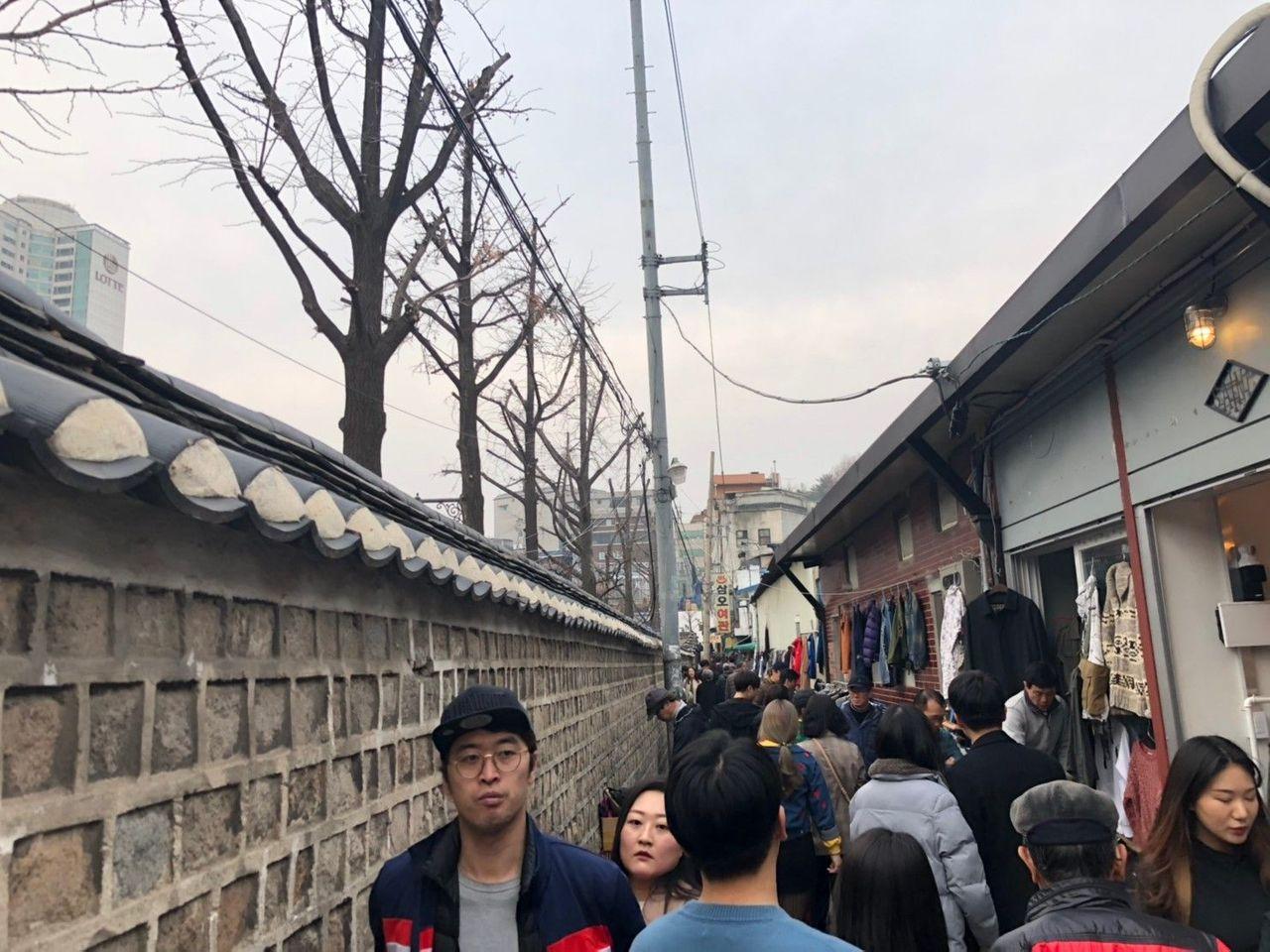 In Dongmyo market, as long as you choose well, you can find many cheap and good clothes.
In addition, it is also necessary to remind you in advance that most of them are second-hand clothing and accessories. If you don't like them, you are not fit for this place. Also keep in mind that almost all of them are cash transactions, and you can't return them. Better examine carefully before you make a purchase.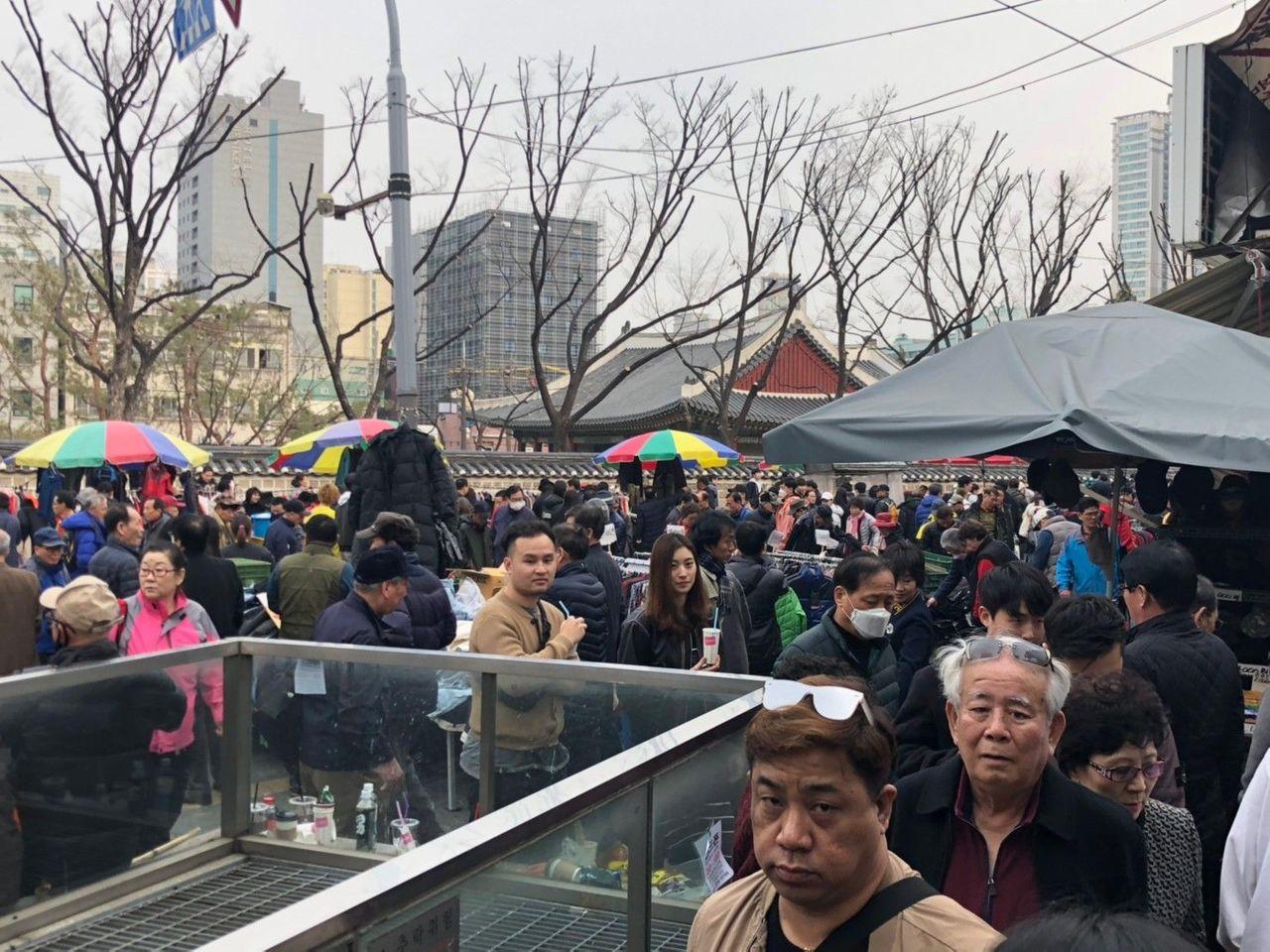 From Exit 3, you can see river of people flowing over. I thought that only old people would come to Dongmyo, but there are still many young people on the scene looking for treasure.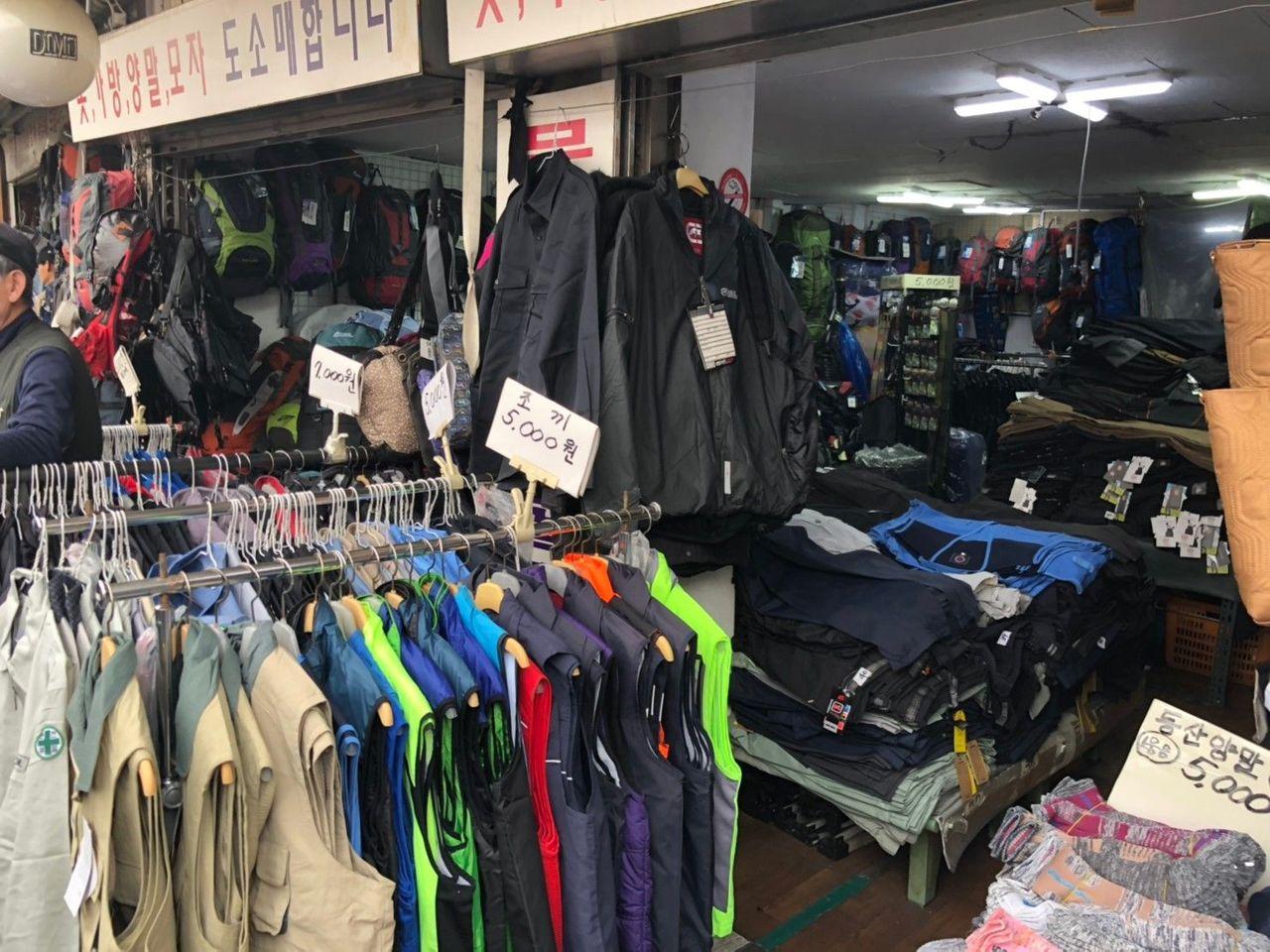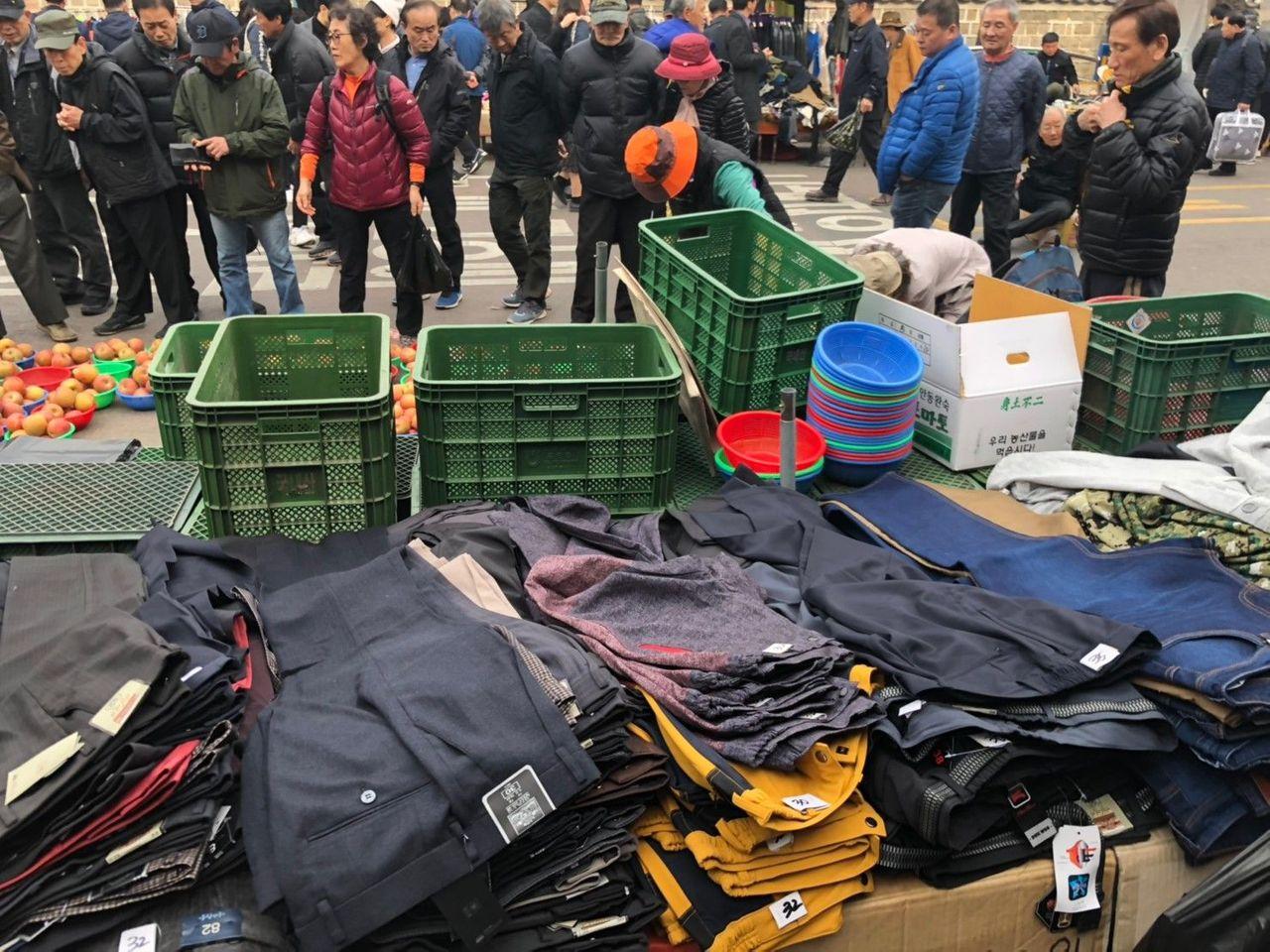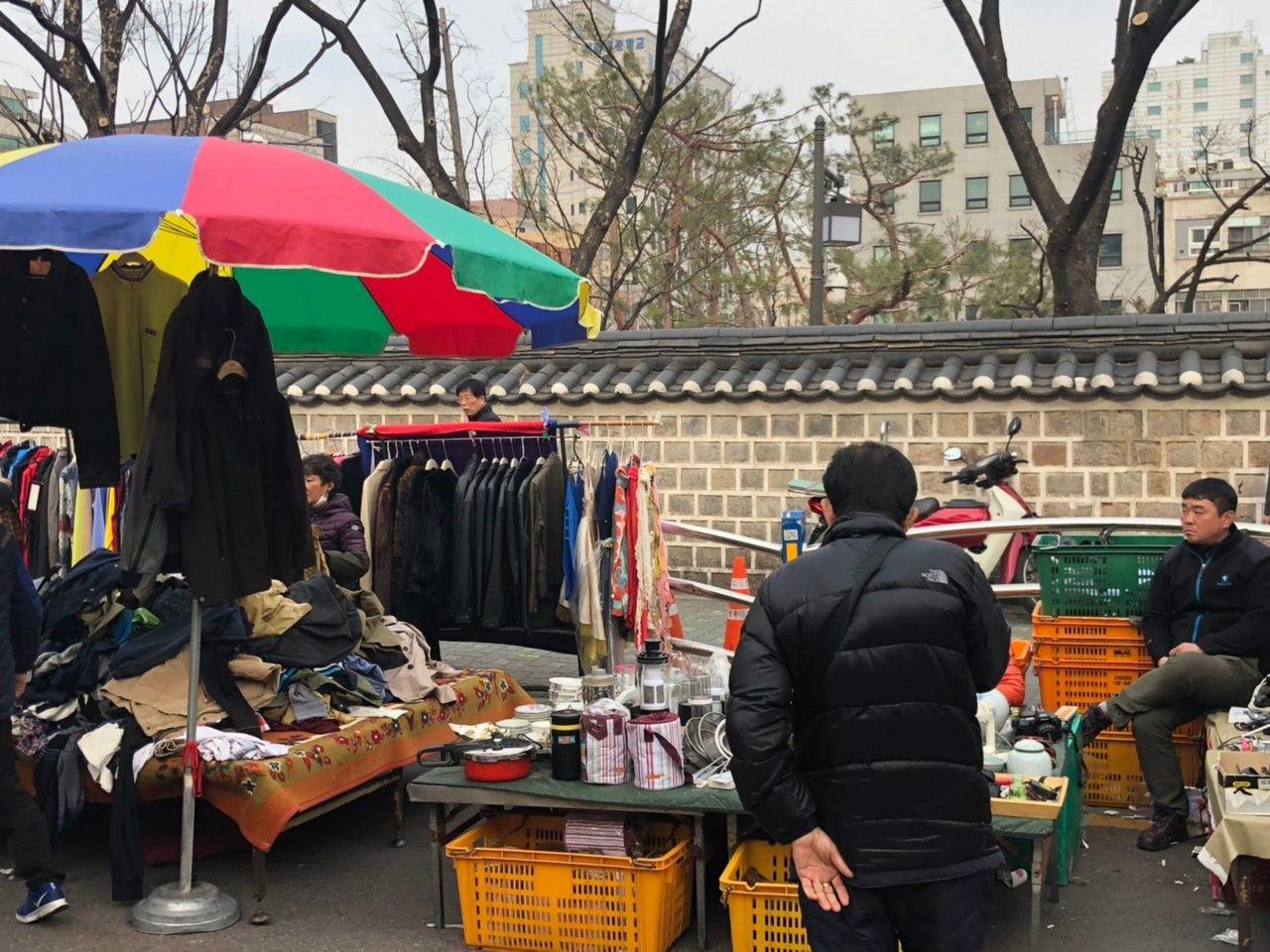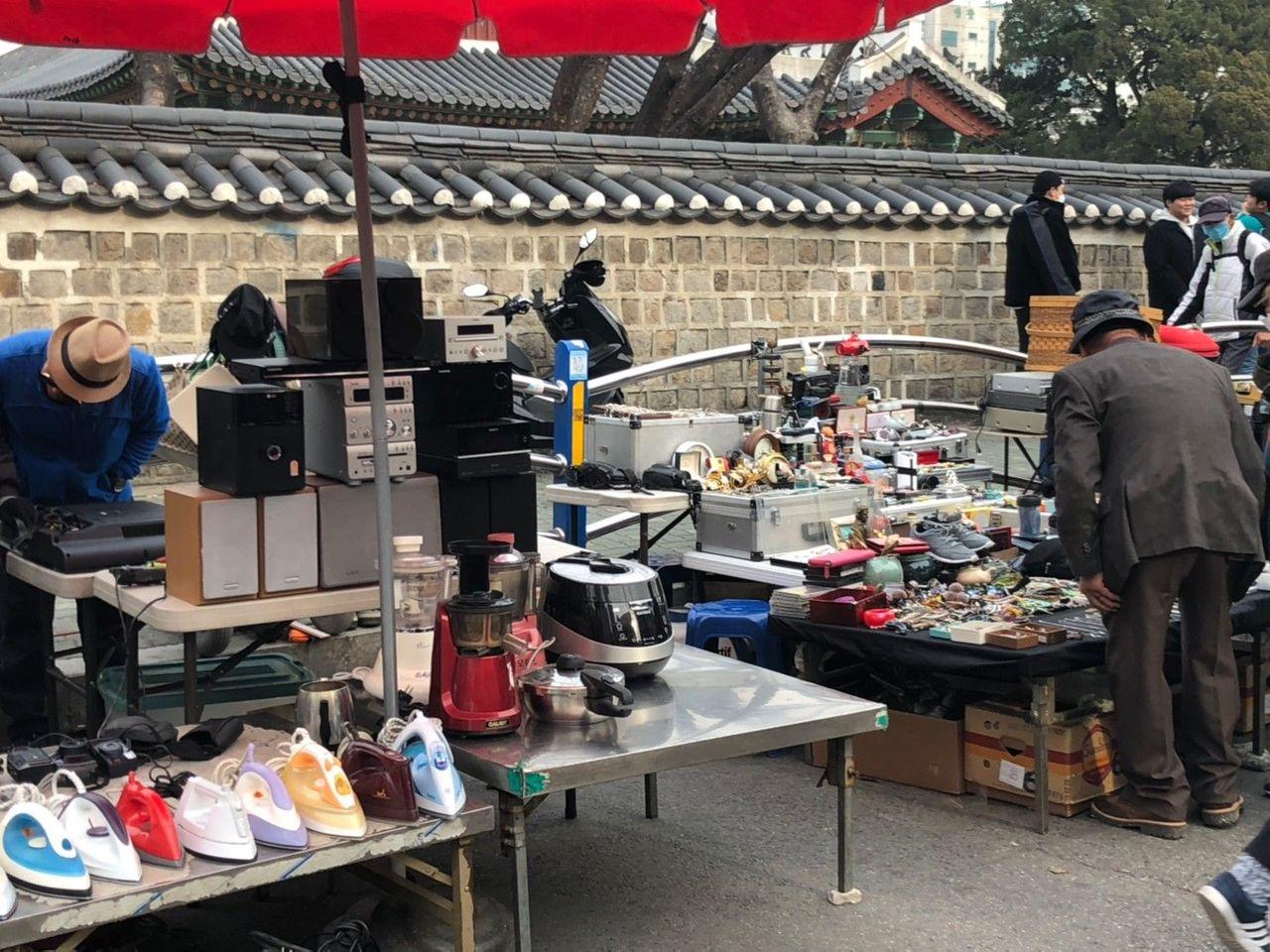 They are not actually stores as you see. They simply put a few blankets, tables and sell second-hand items on them. Basically, there are no price tags and sales are all directly asked on the spot. Since the prices are so cheap already there are not much room for bargain.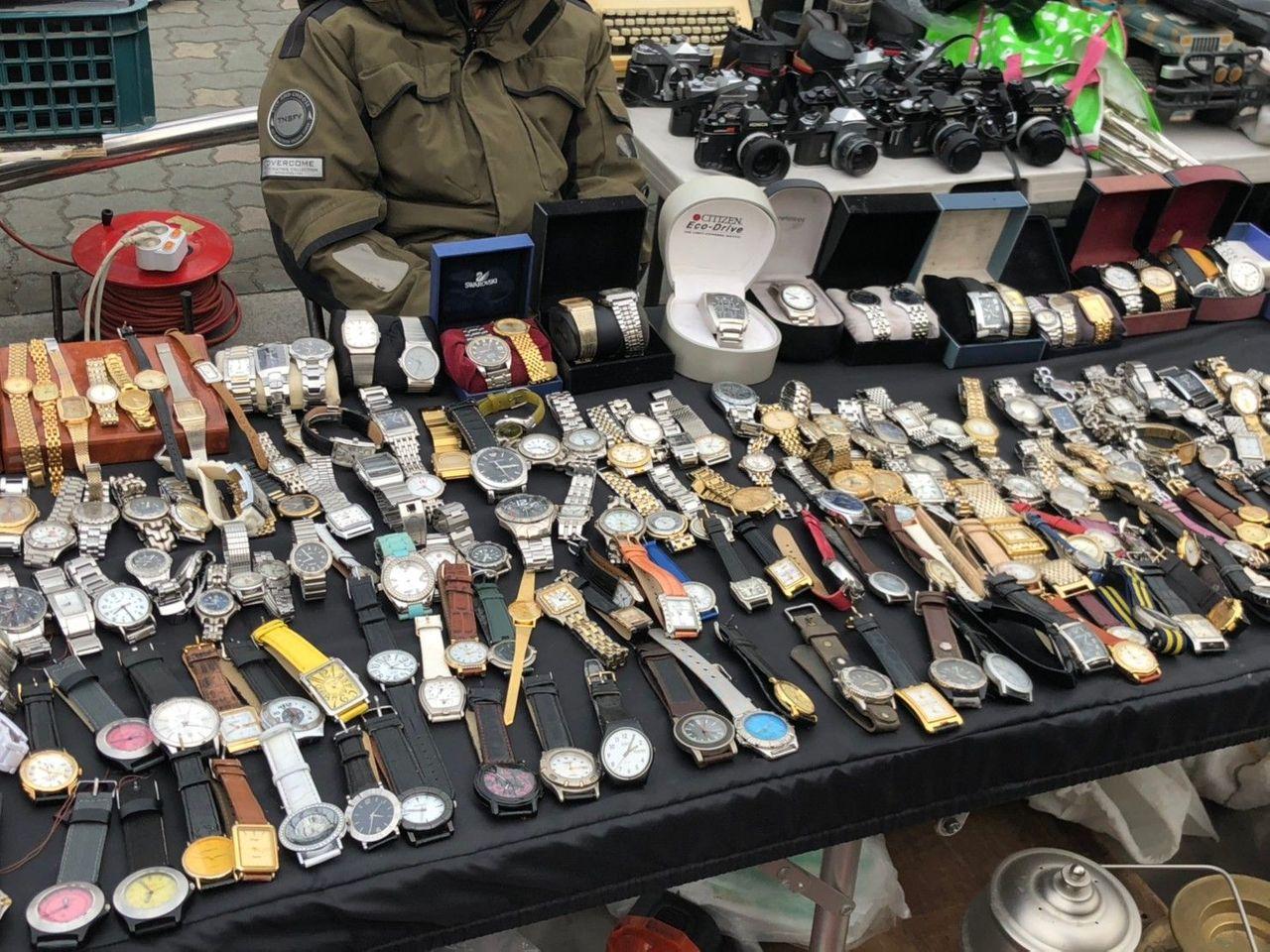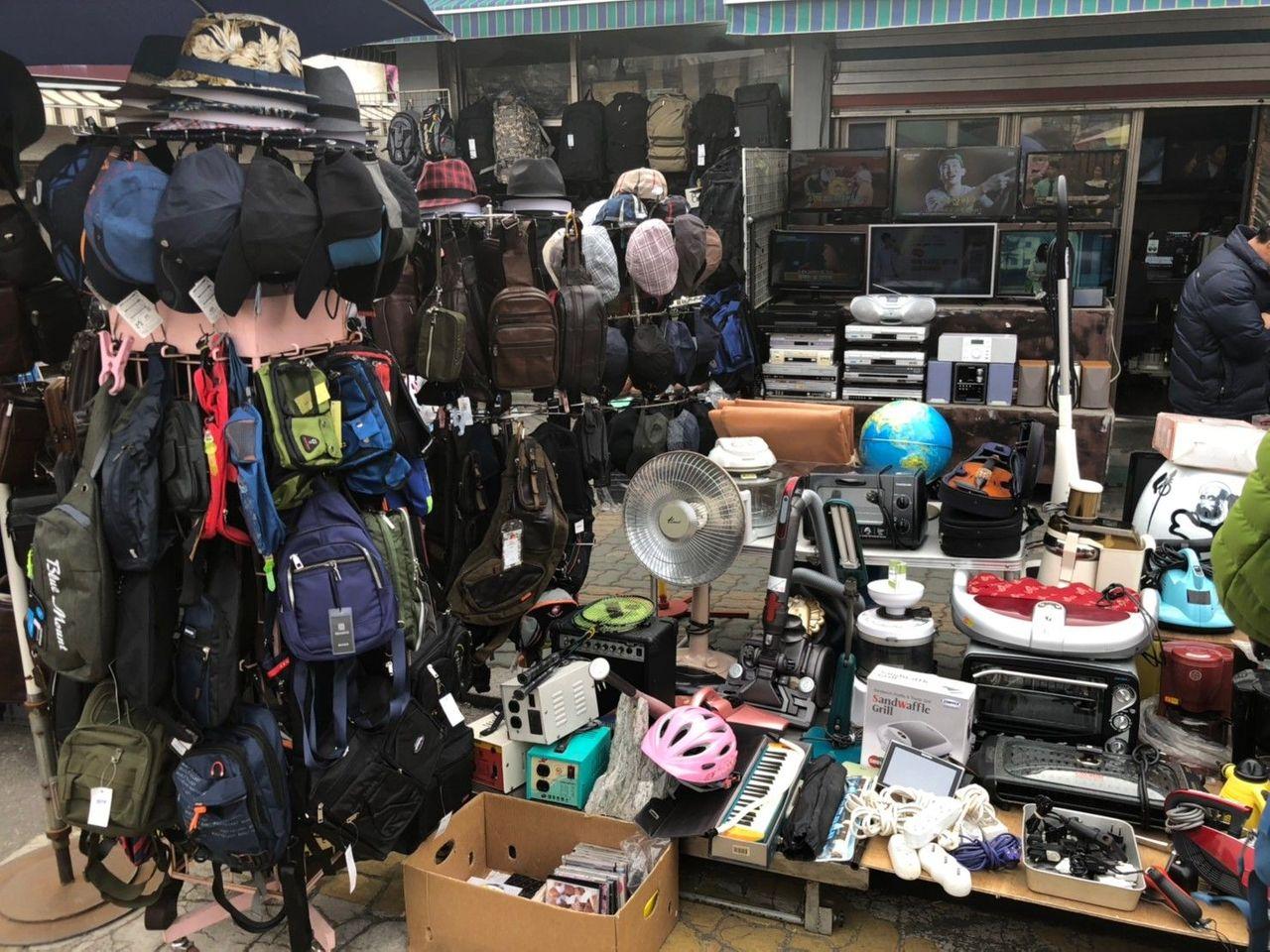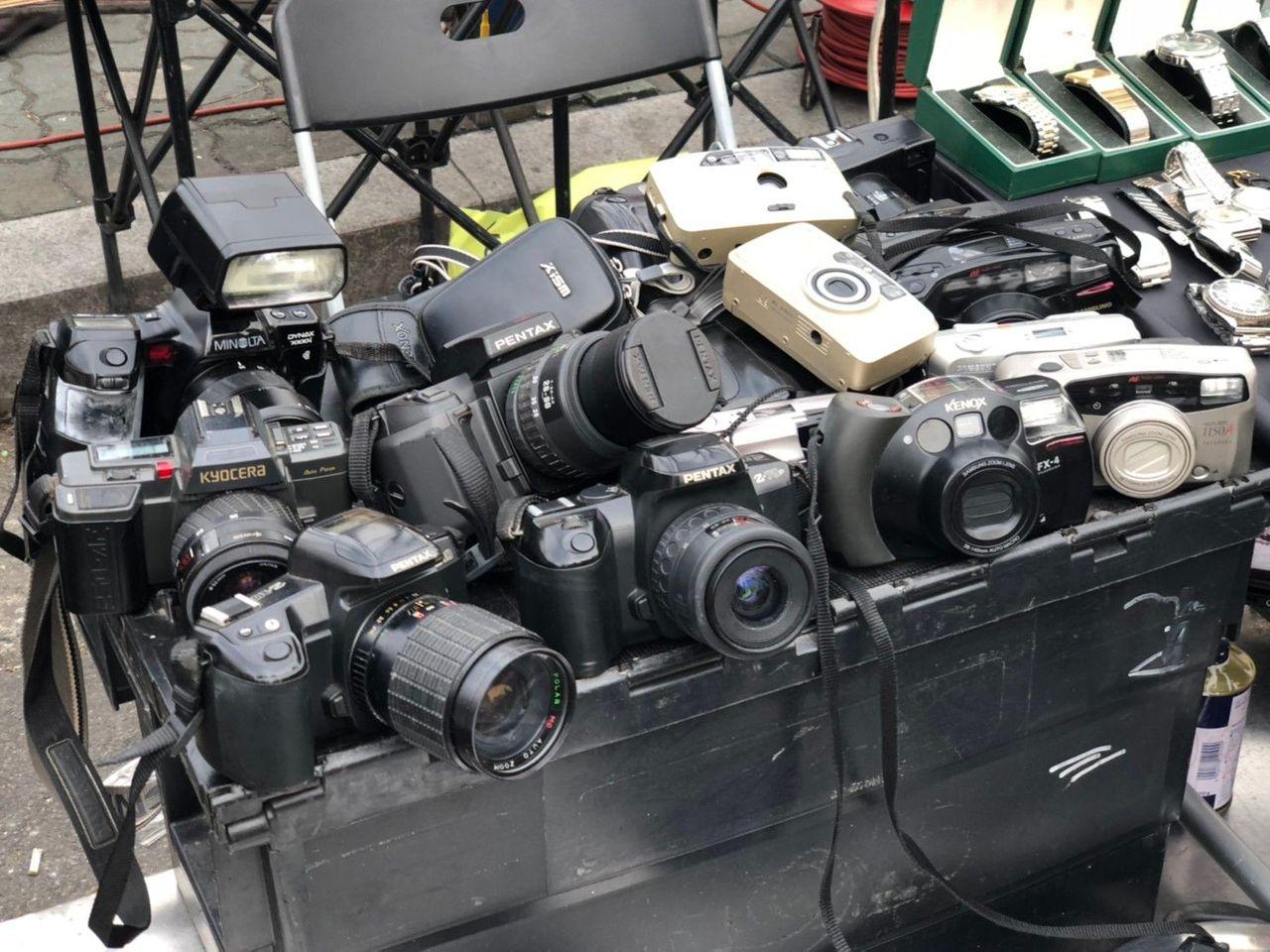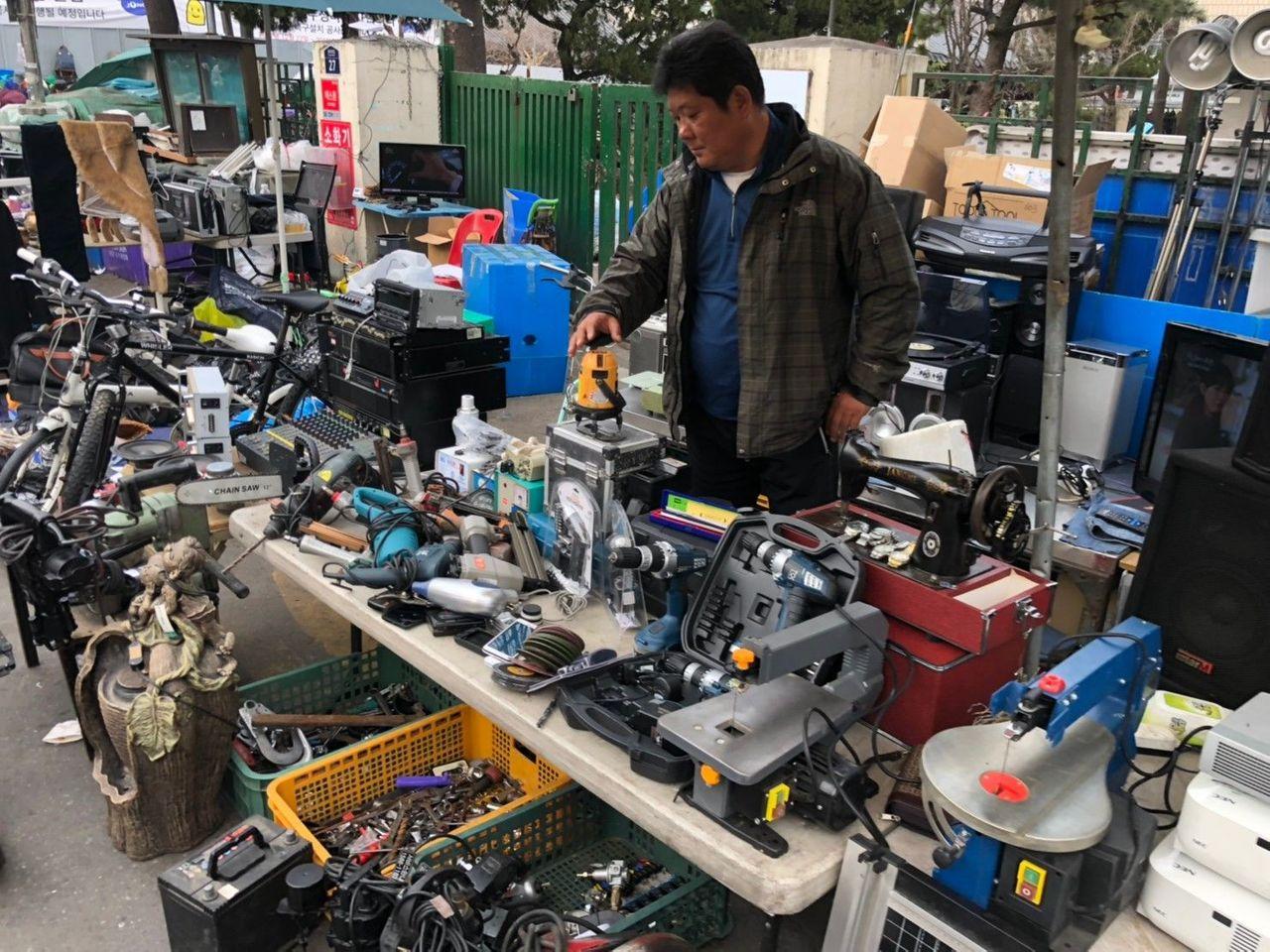 Even some sophiscated items like cameras, watches, and machine tools can be found here also. I also saw many Korean uncles pick up items here. Going home with cheap and affordable items.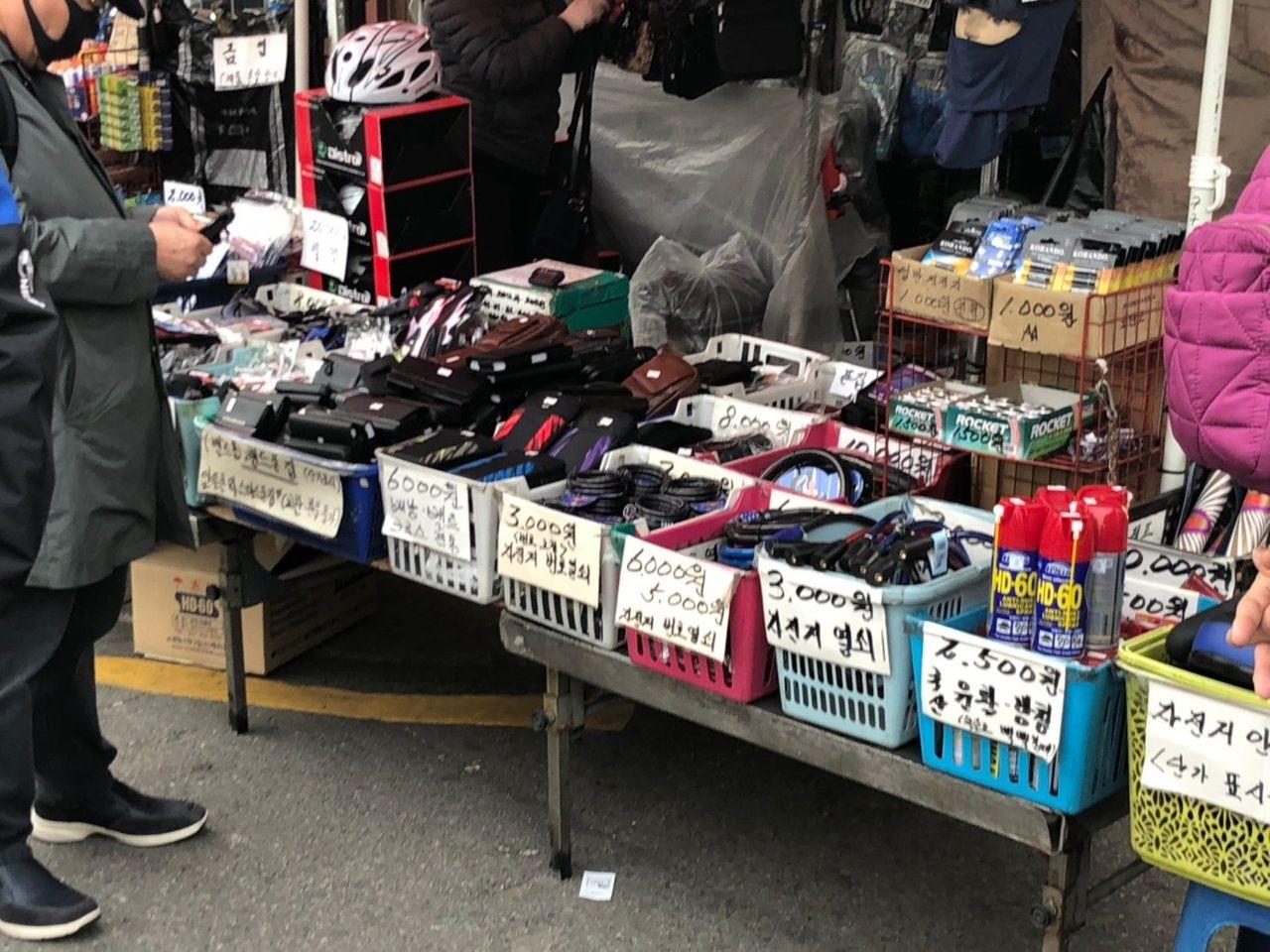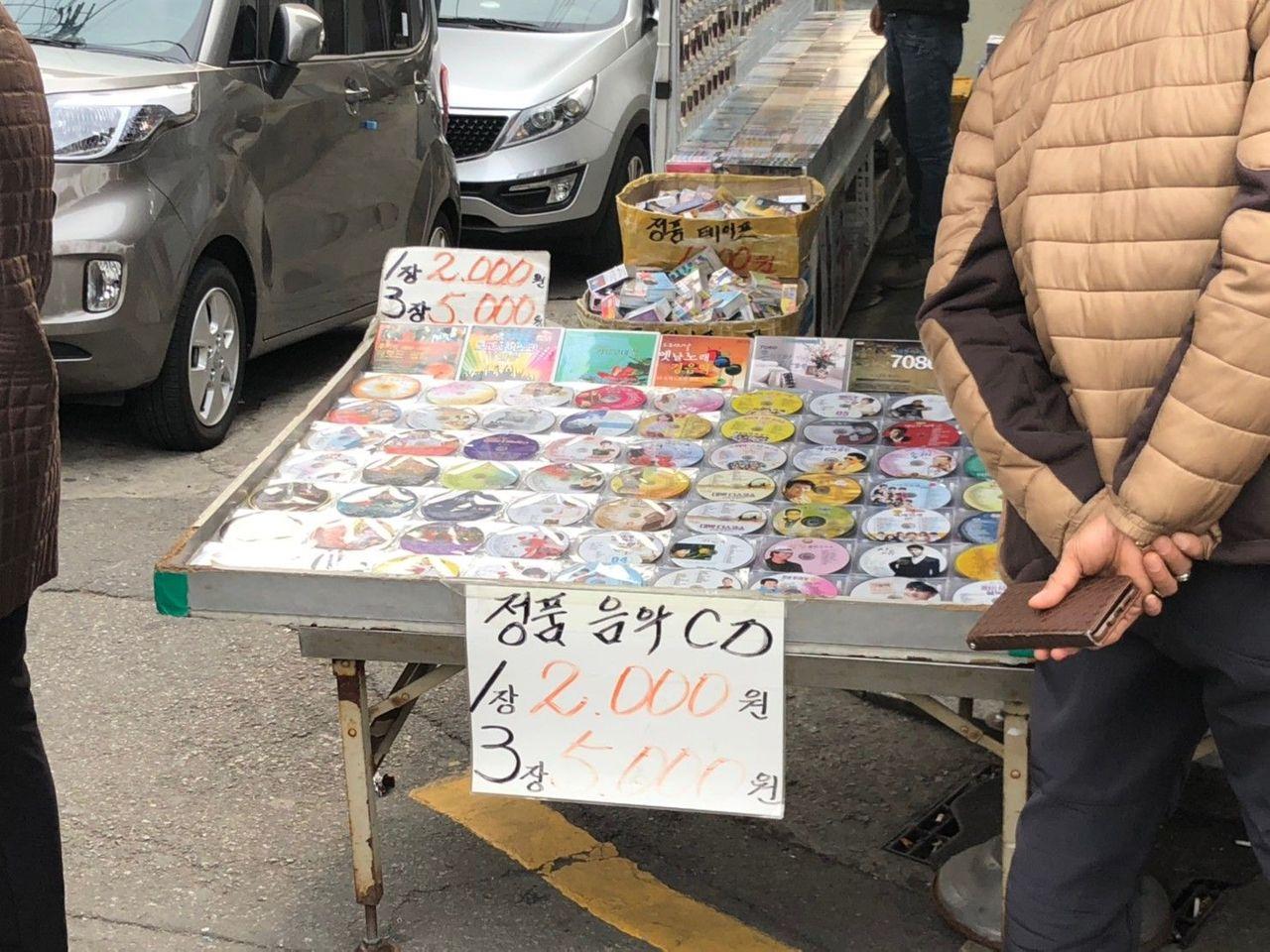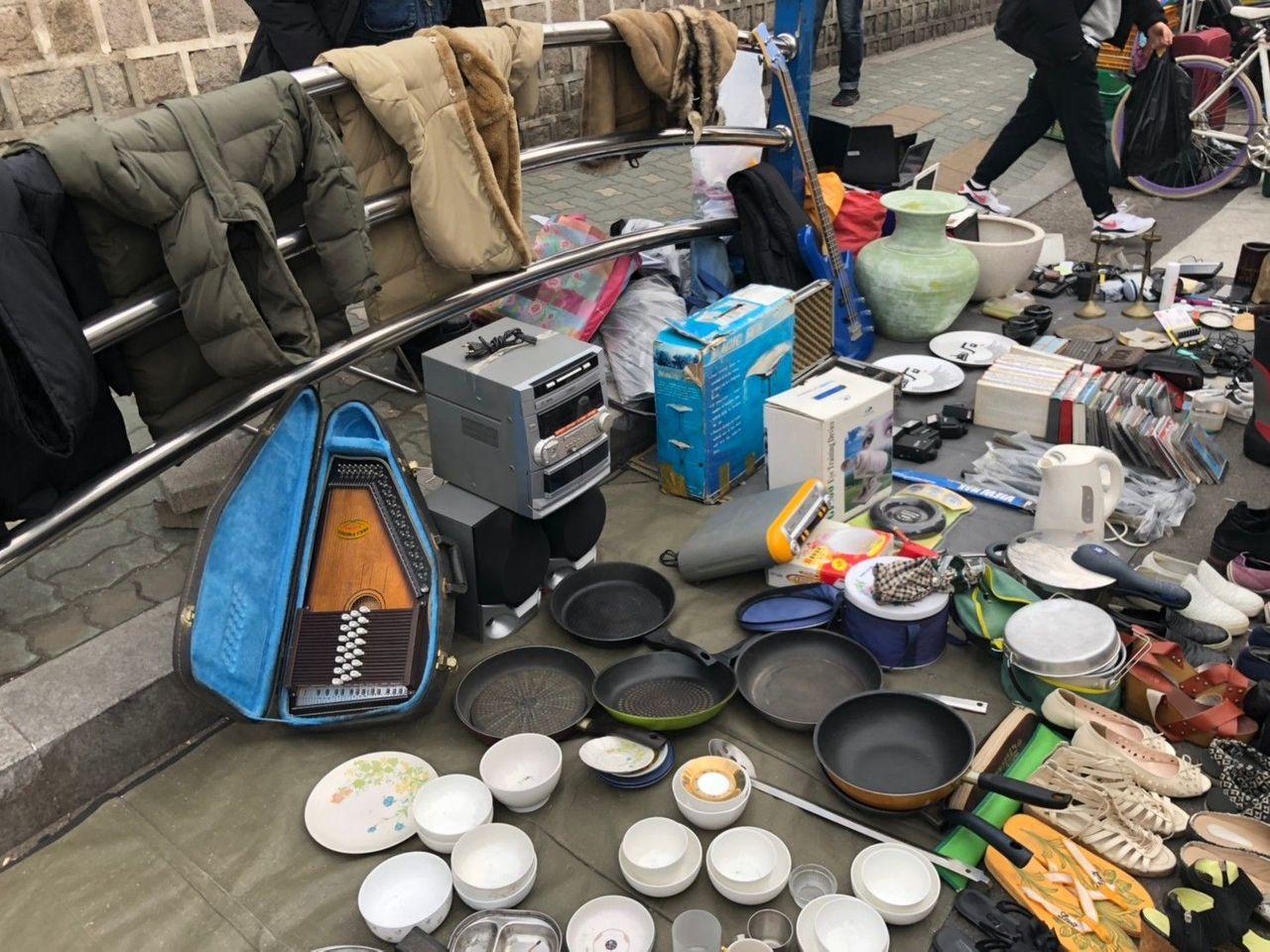 Although this is not my first time to come to Dongdaemun market, every time I visit here to buy clothes it is always a surprise.
However, if there are only utensils or daily necessities here I wouldn't introduce you this as a hot place. Me myself come here to pick up vintage and cheap second-hand clothes, digging for gold.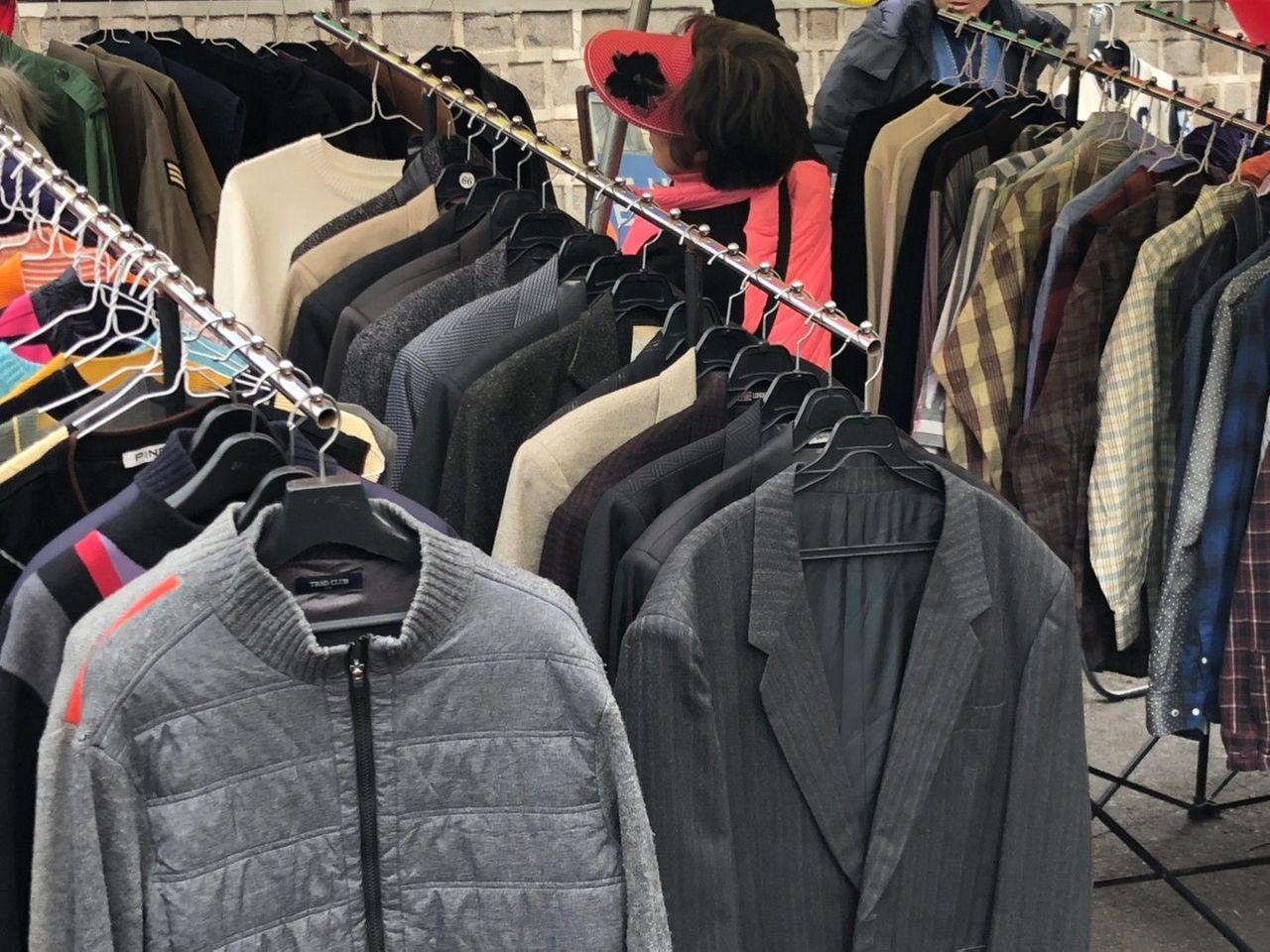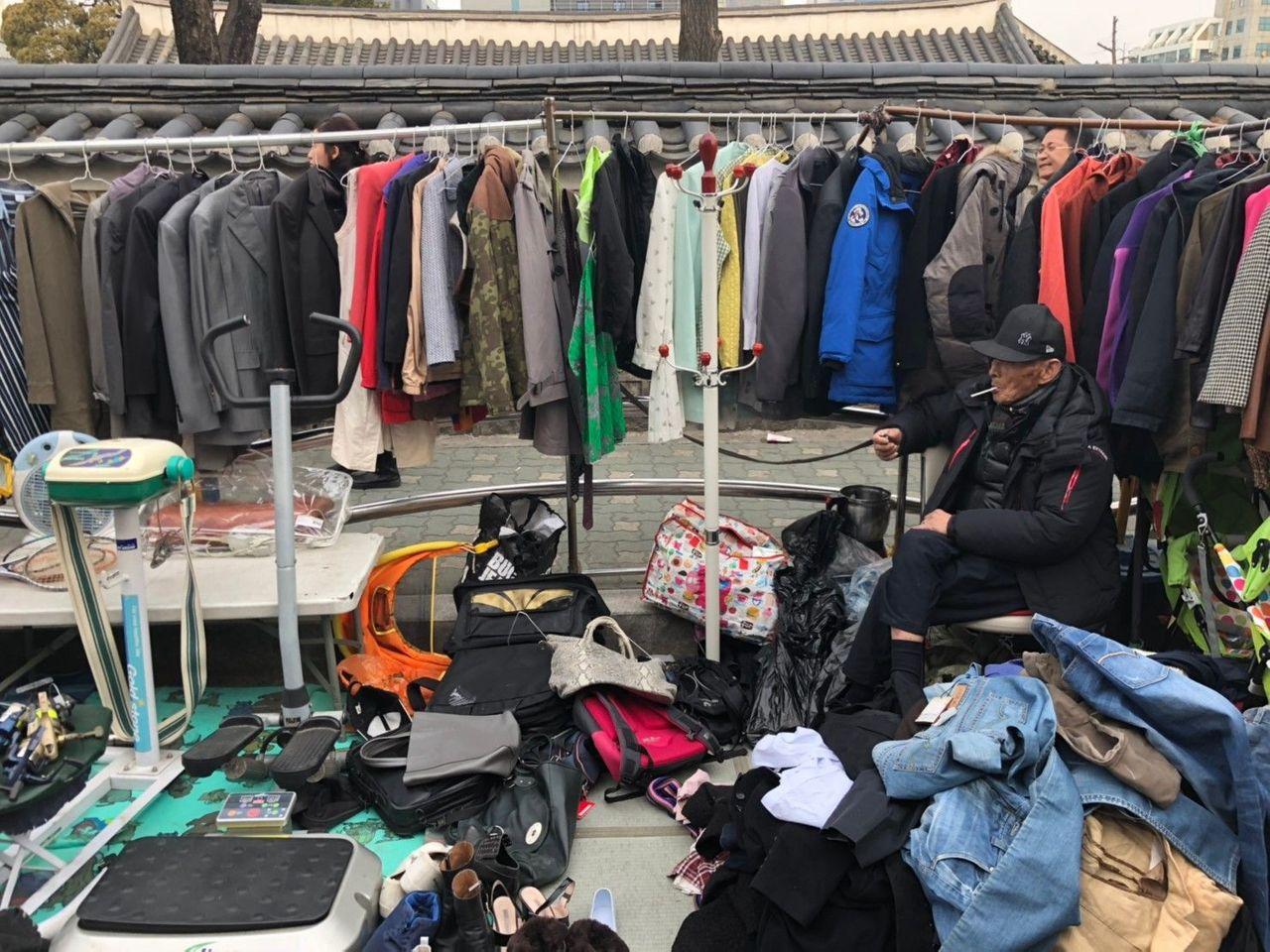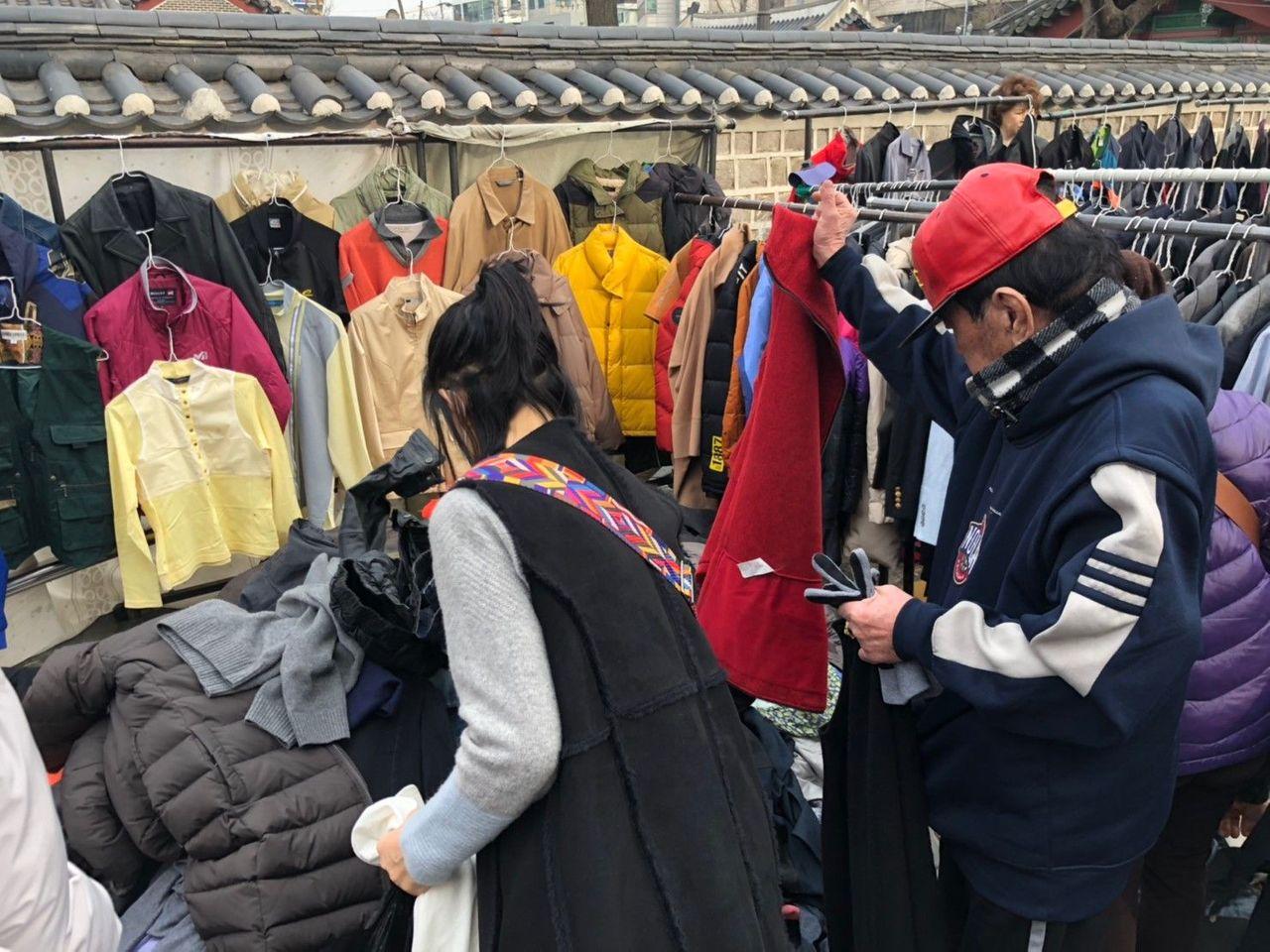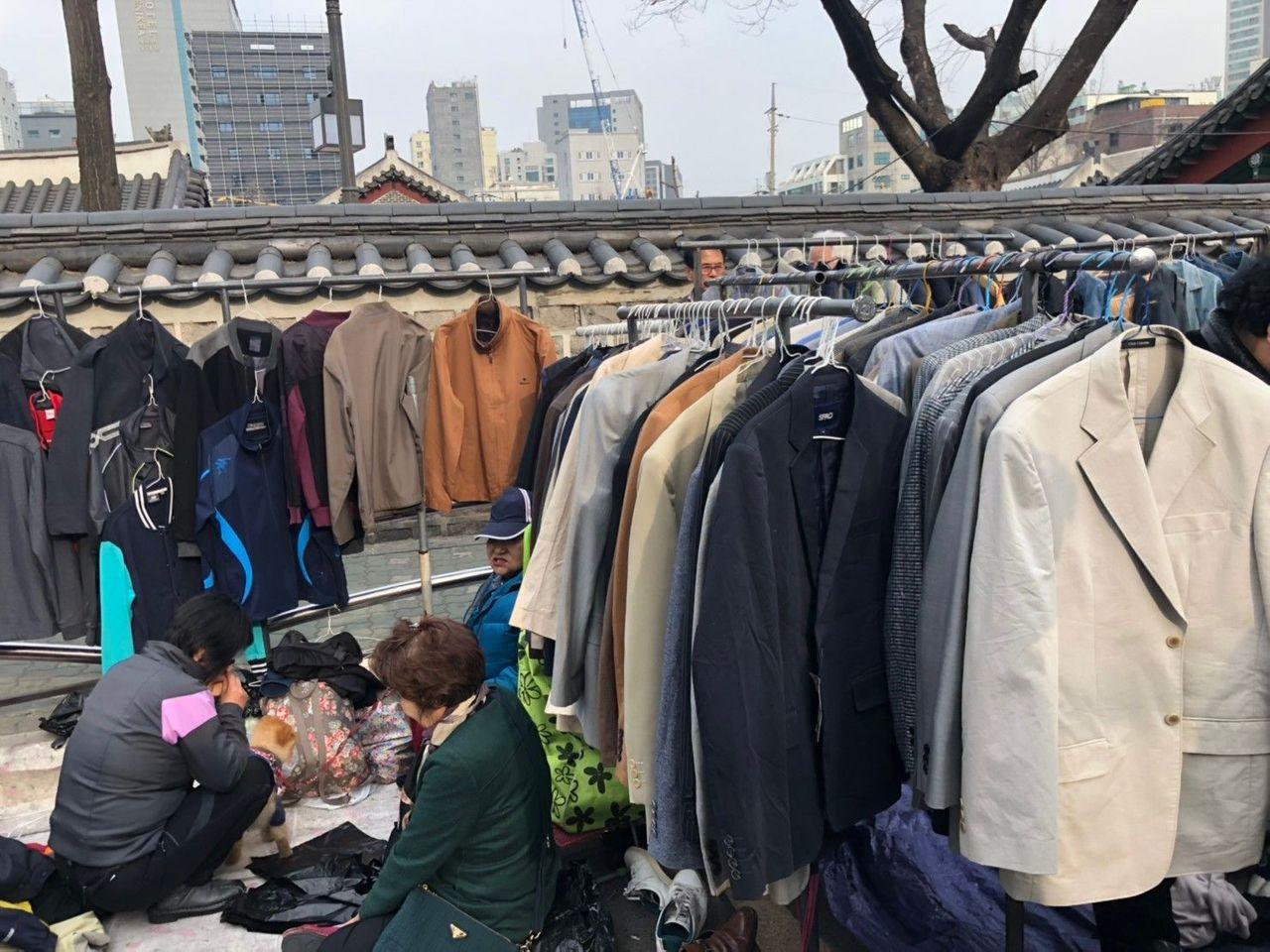 Usually thrown on the ground like this, passers can pick it up and ask for the price. The price will depend on the quality of the clothes, and if it is hanged and neat it might cost a bit more.
Also, if you are looking for past season items this is the place for you. If you visit here in spring time, autumn and winter coats and blazers can be dug up extremely cheap. If you are brave enough you might get large discounts as well. Let's go!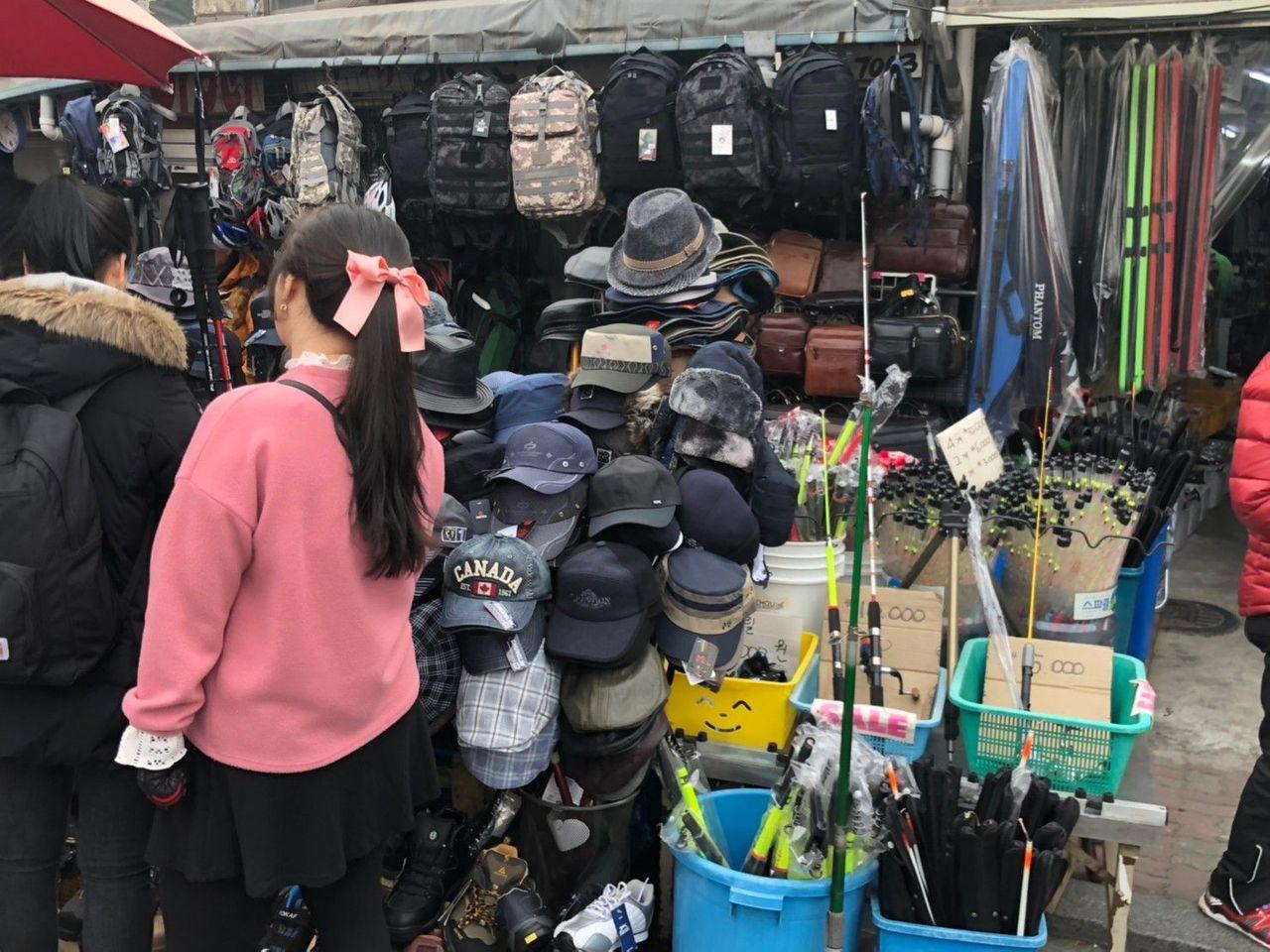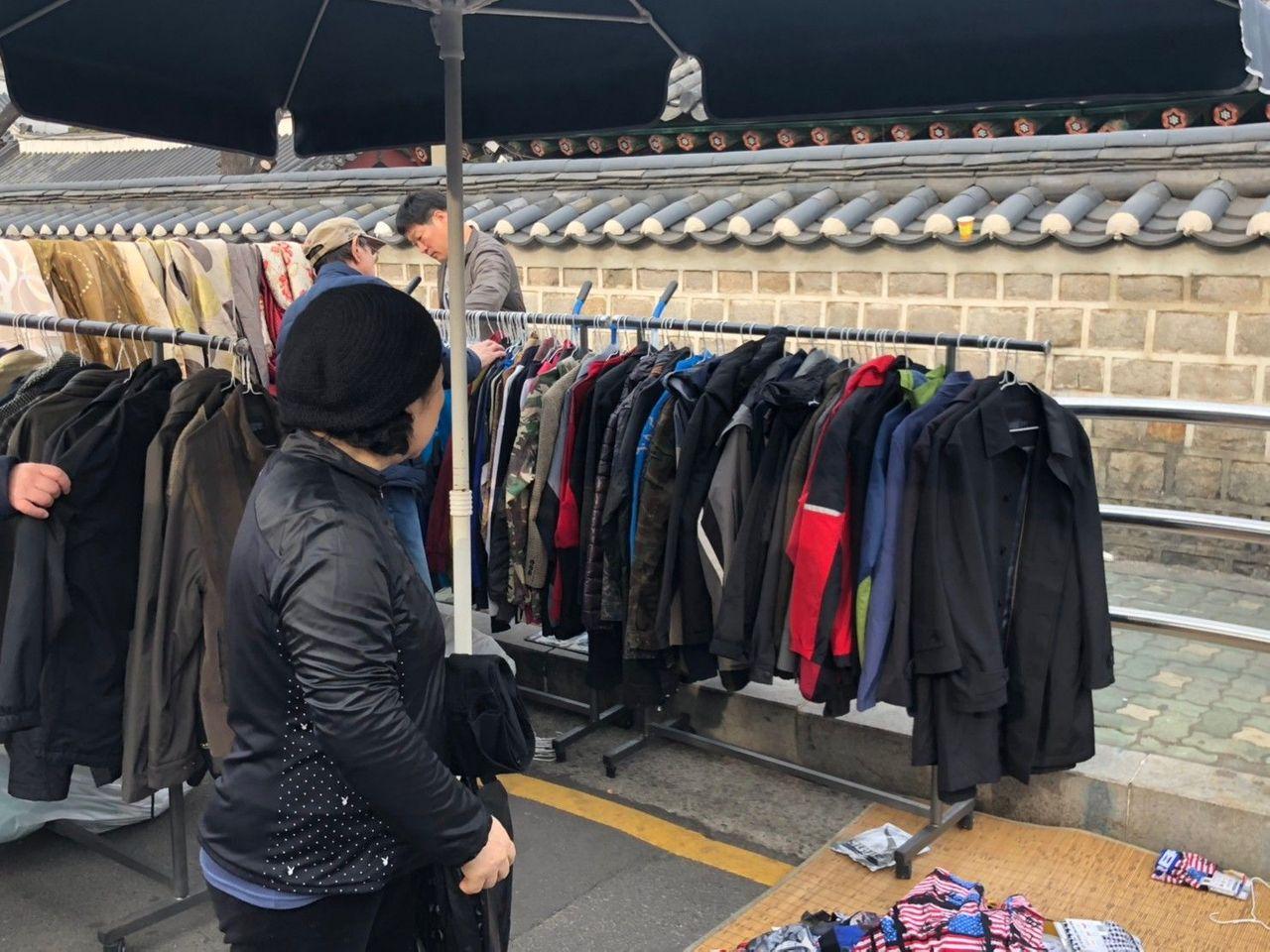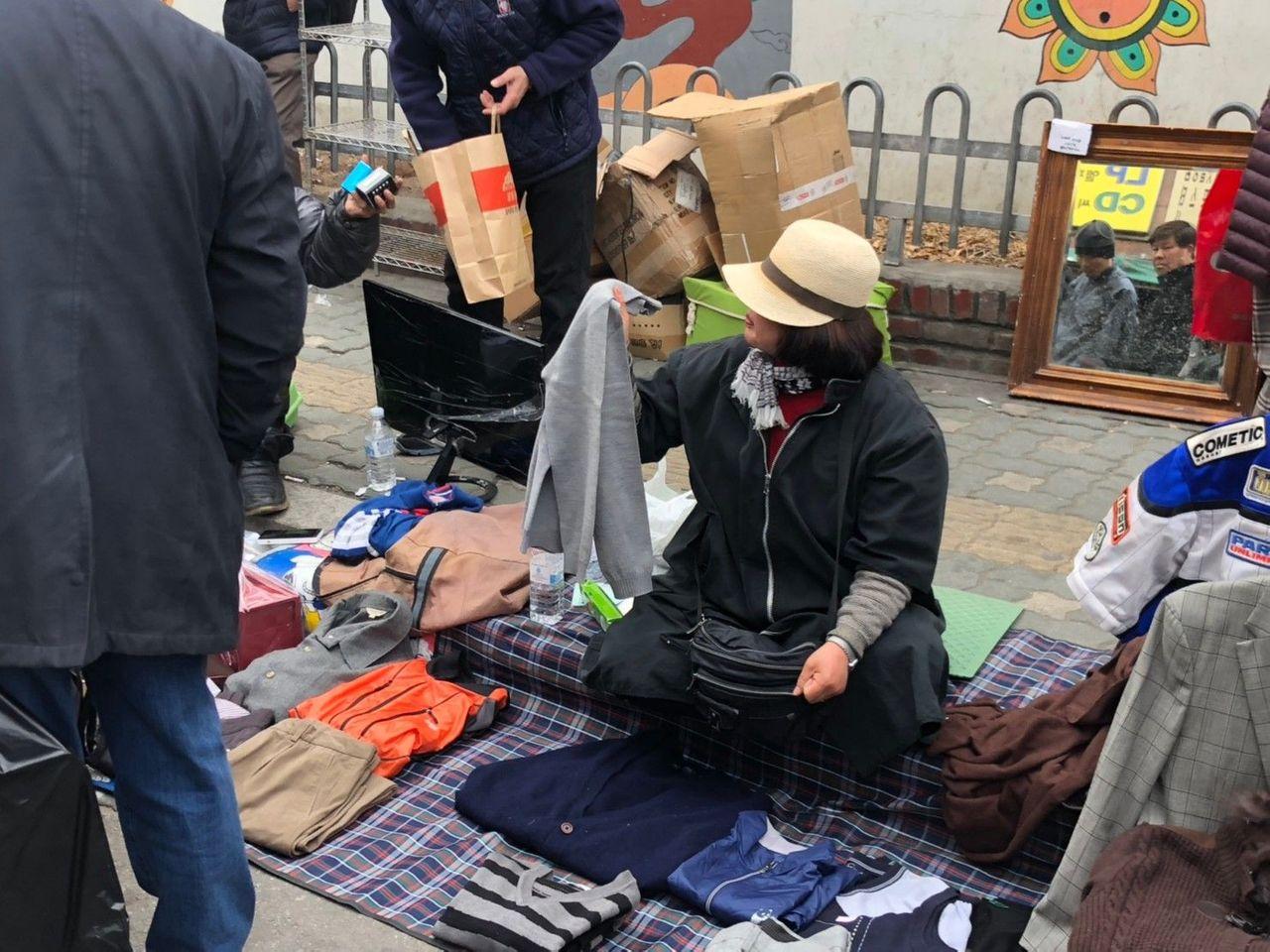 I want to recommend two shops which are slightly more organized. I brought home two coats from these places at a really cheap prices. However, you must keep in mind that items from these stores are slightly more expensive.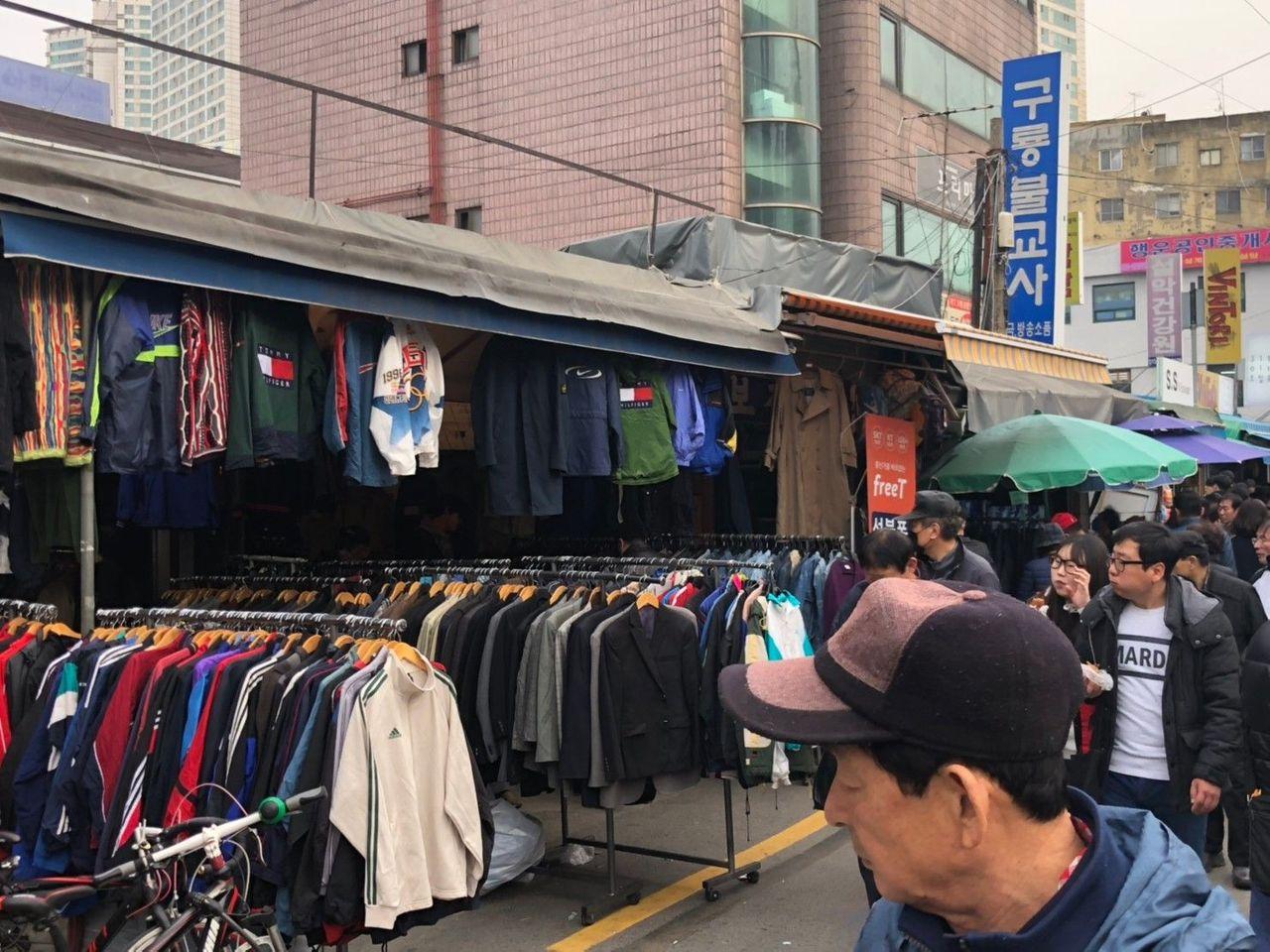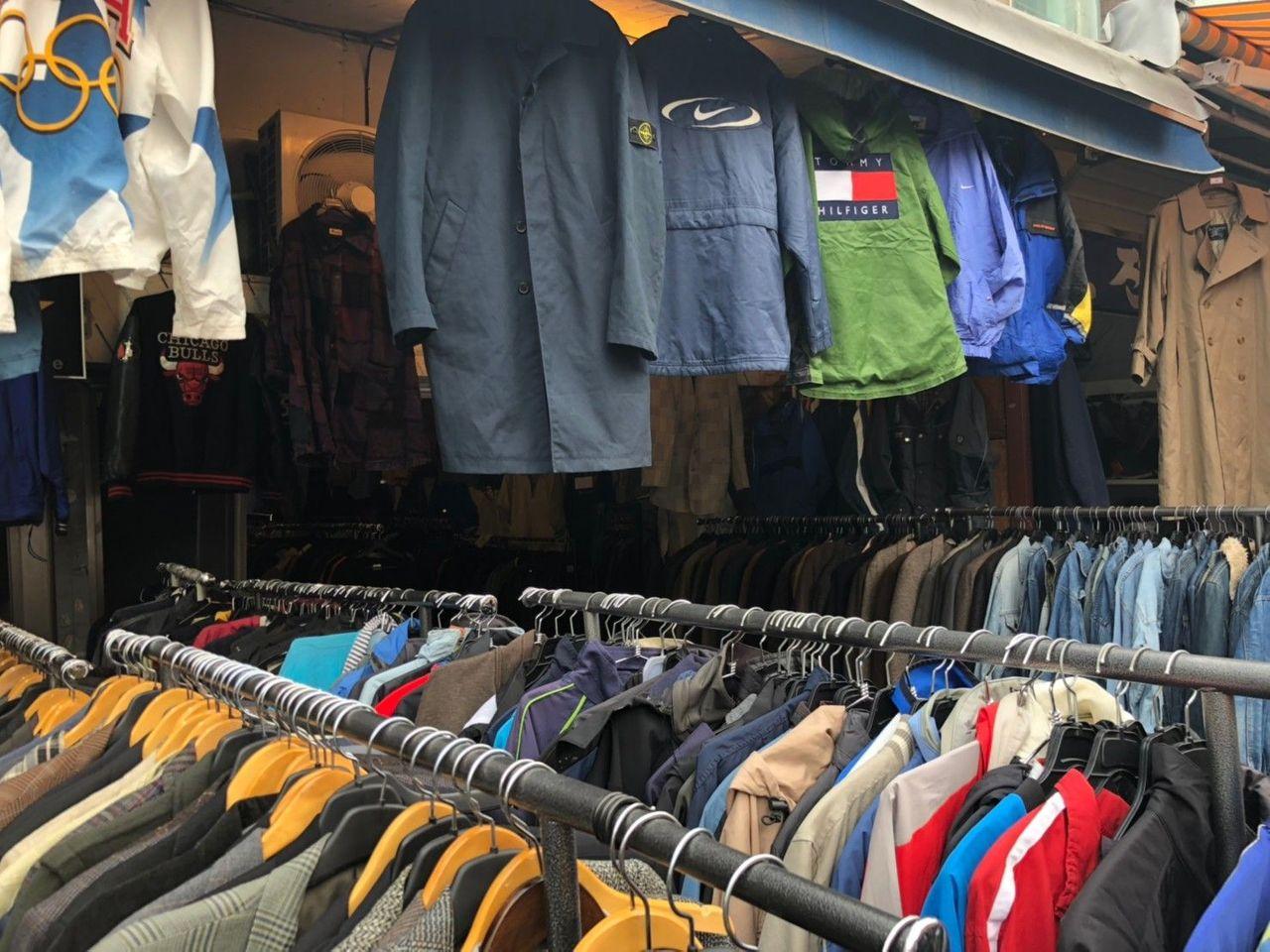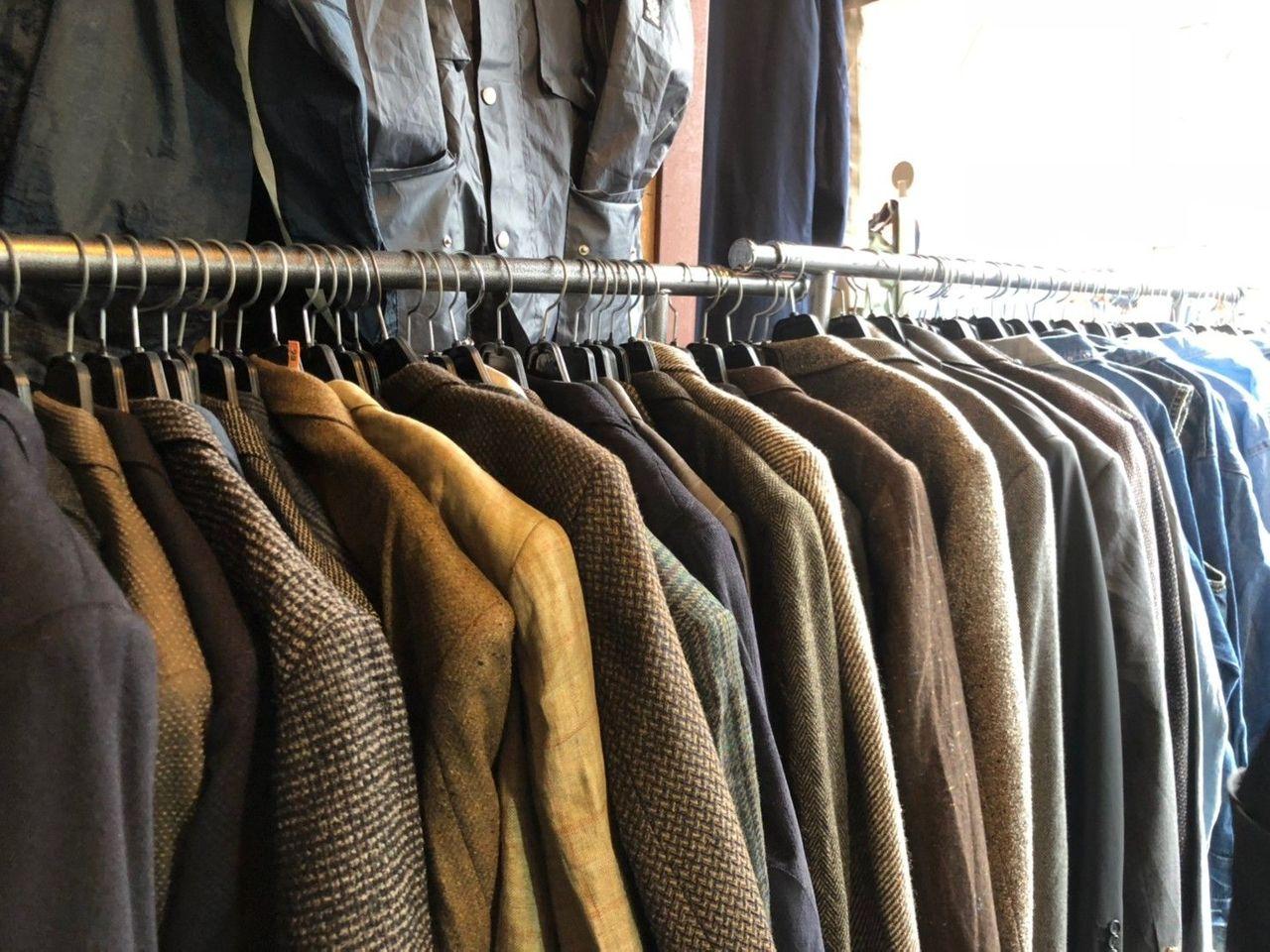 The first store is on the opposite side of the elementary school. It is in a form of a store and all clothes are arranged neatly on the rack. You may wish to pick a nice retro jackets and blazers here. You might think they are too ole, but it is very nice to match with other clothes.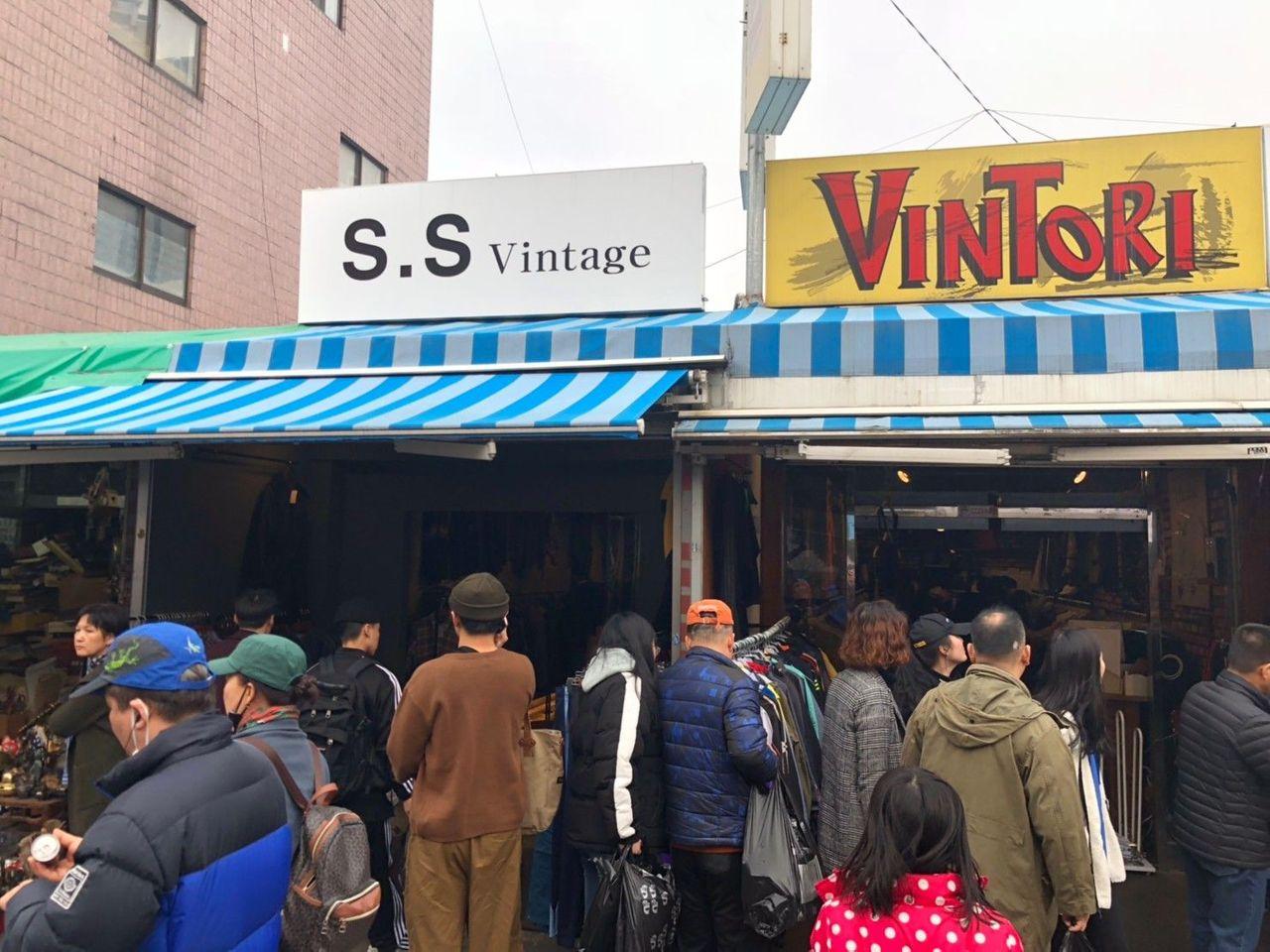 The other one to recommend (where i have visited several times) is S.S vintage.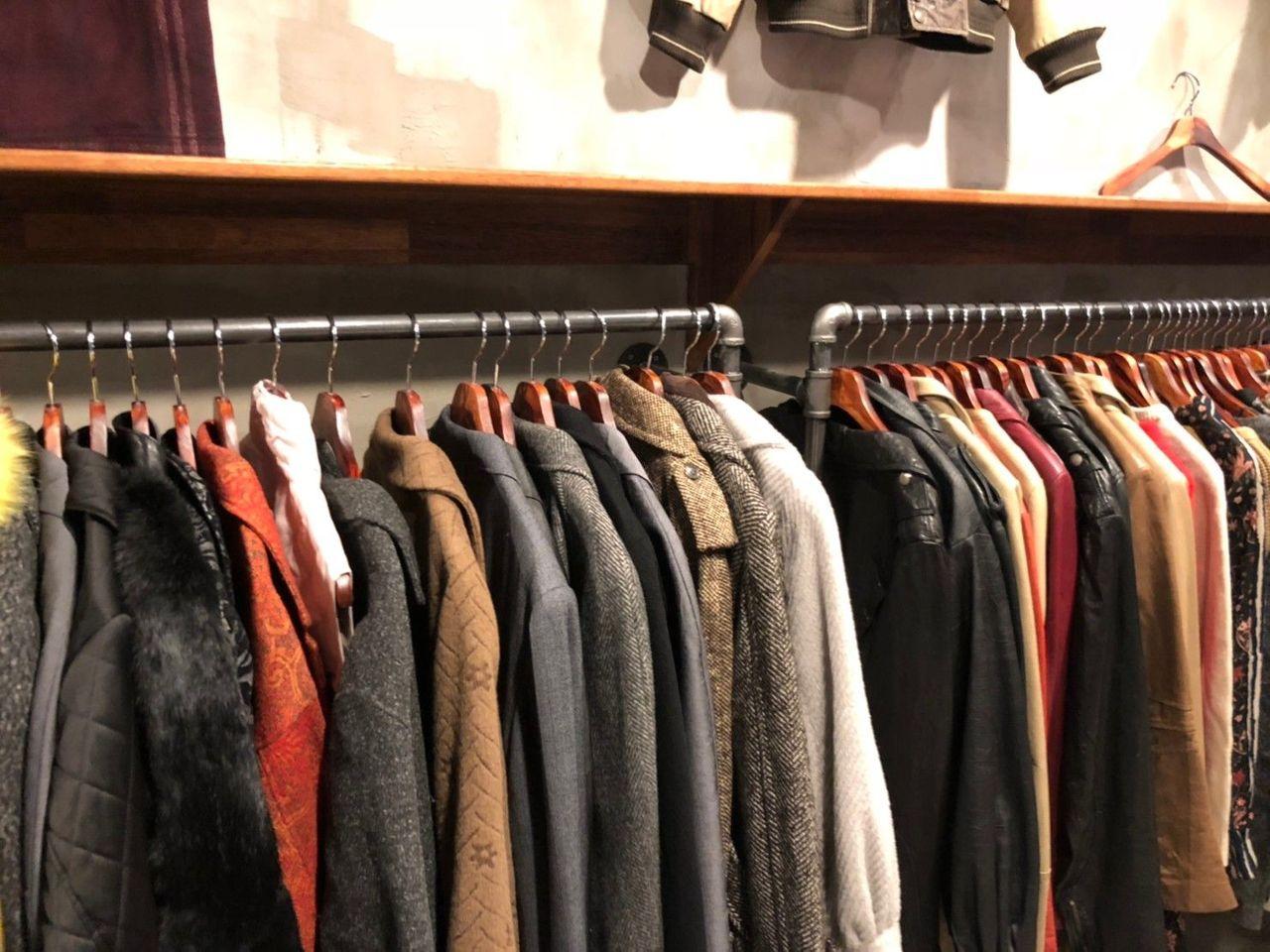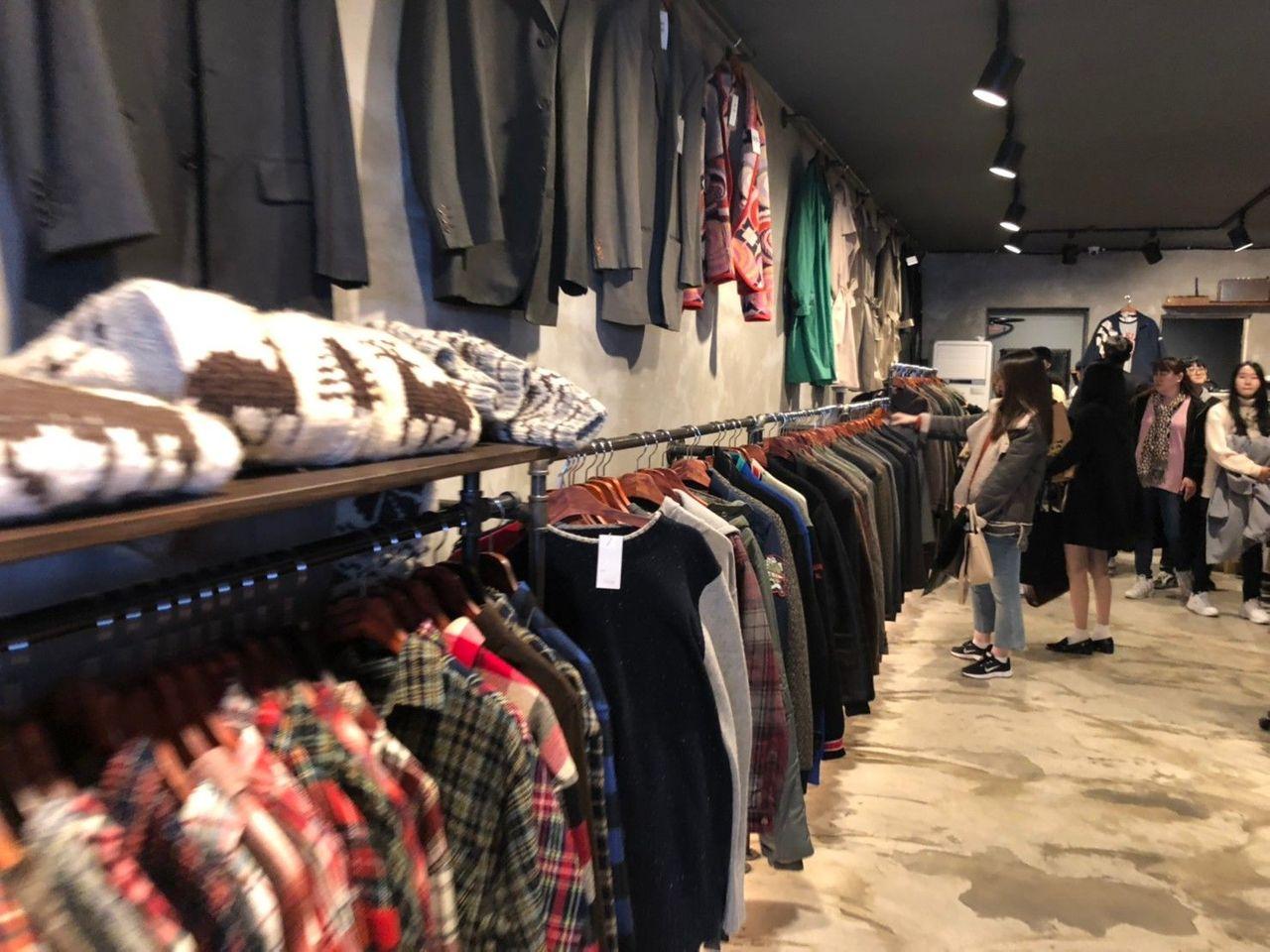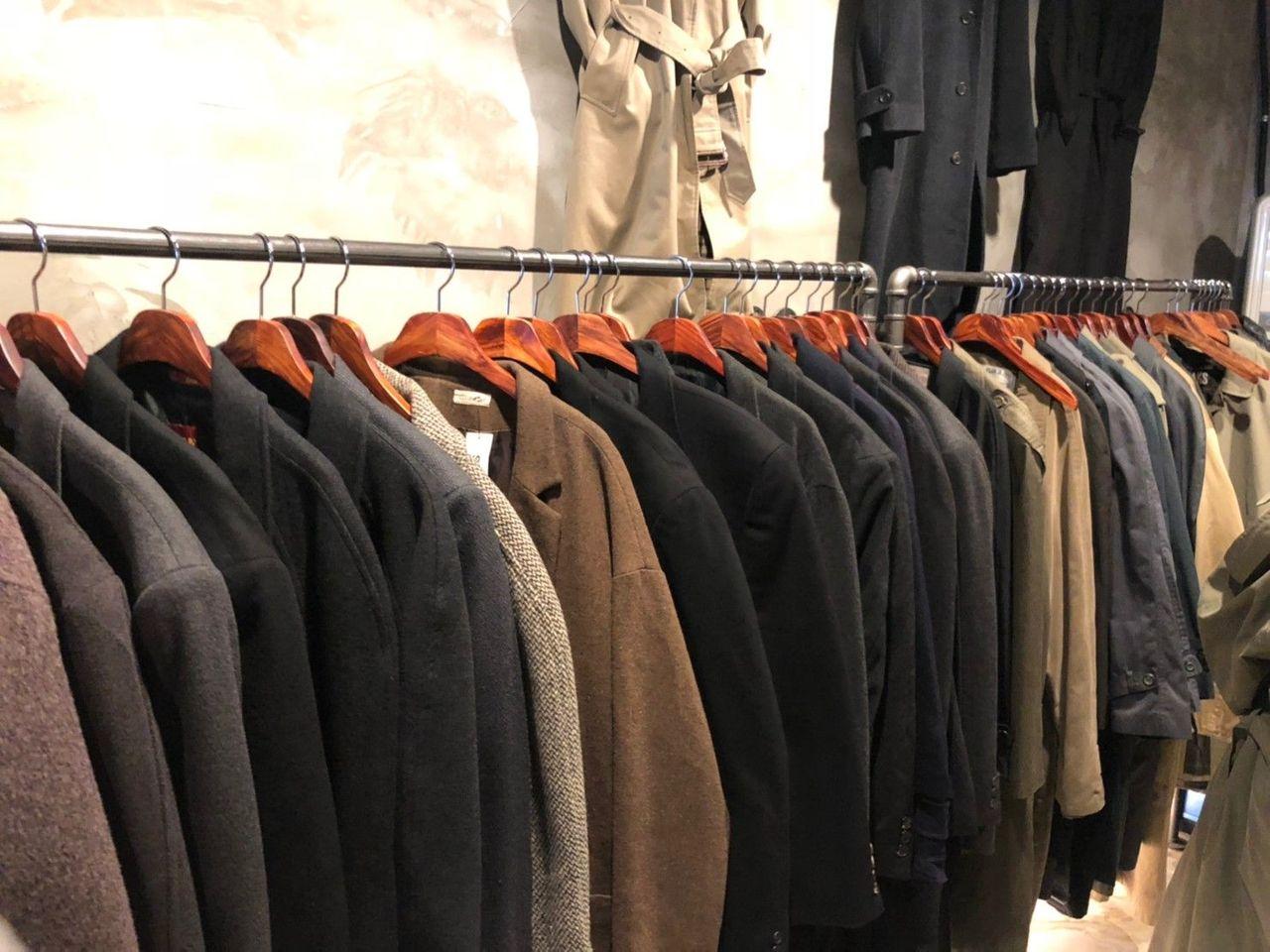 S.S Vintage has the best texture among all shops in Dongmyo. Many men's coats have ultra-low prices, and the styles are also very good-looking. Clothes are new, so those who do not want used clothes better pay here a visit.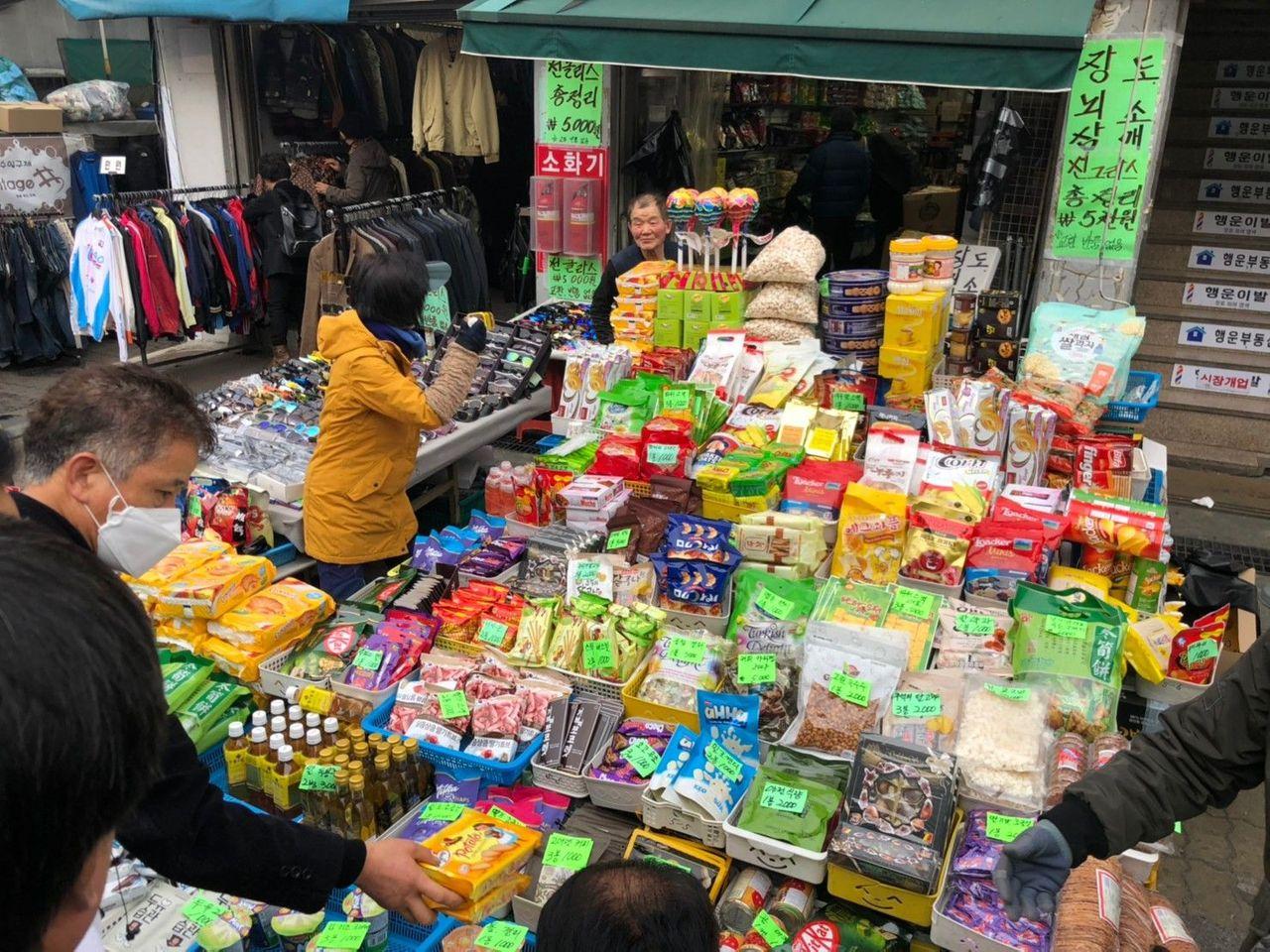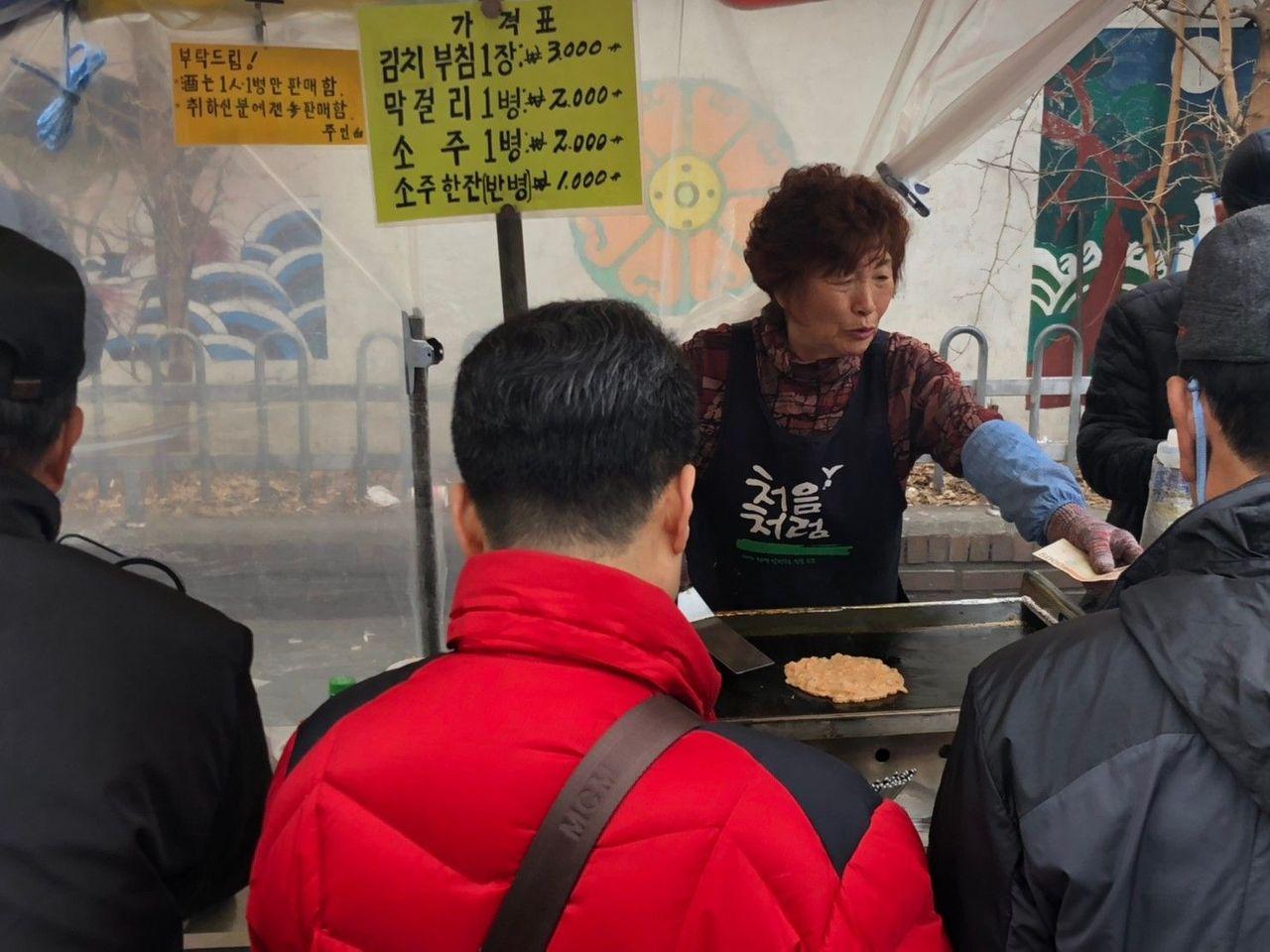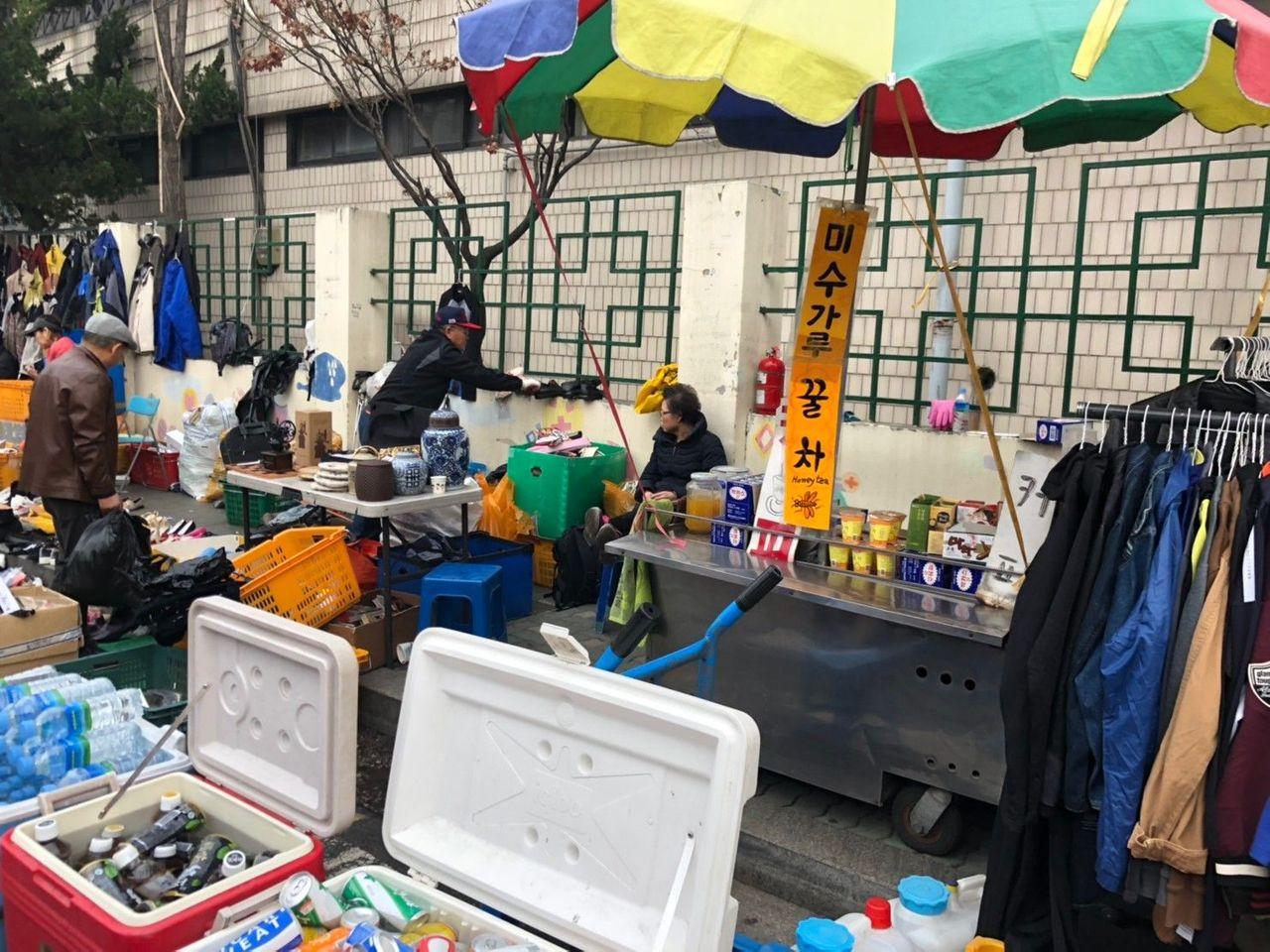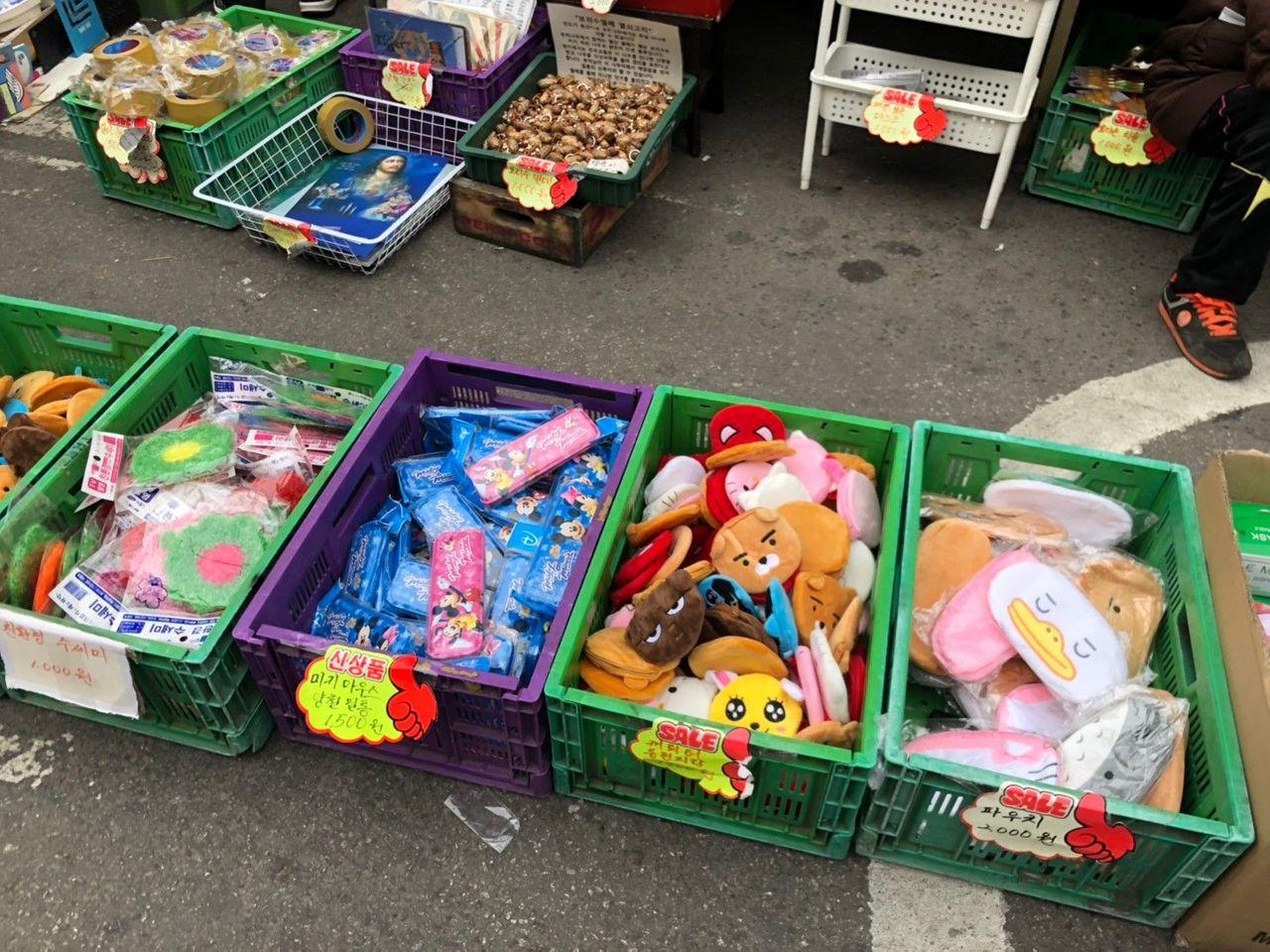 In dongmyo market, there are also small vendors and grocery stores, selling traditional snacks and strange small things. It is great adventure, with a strong local taste.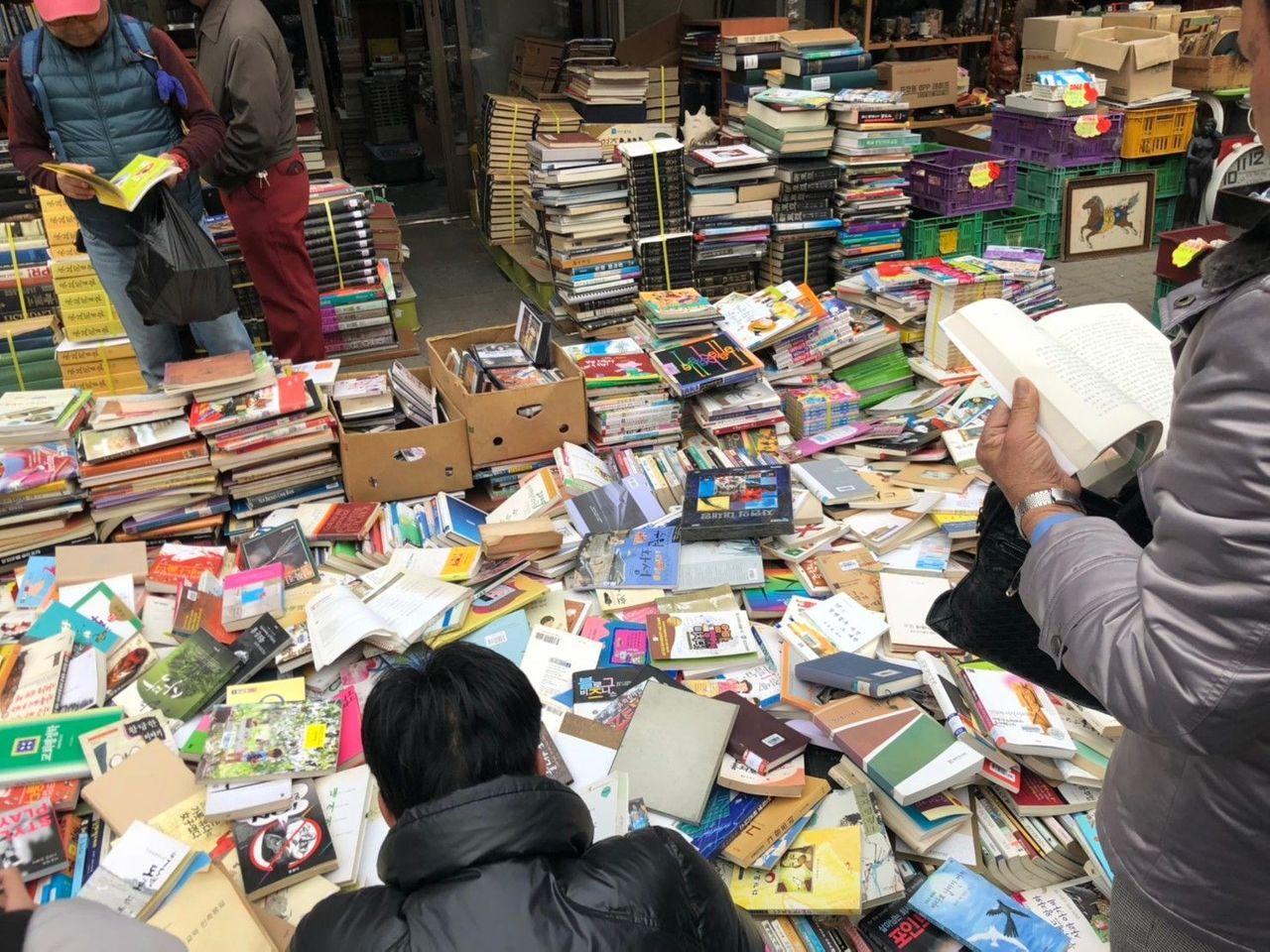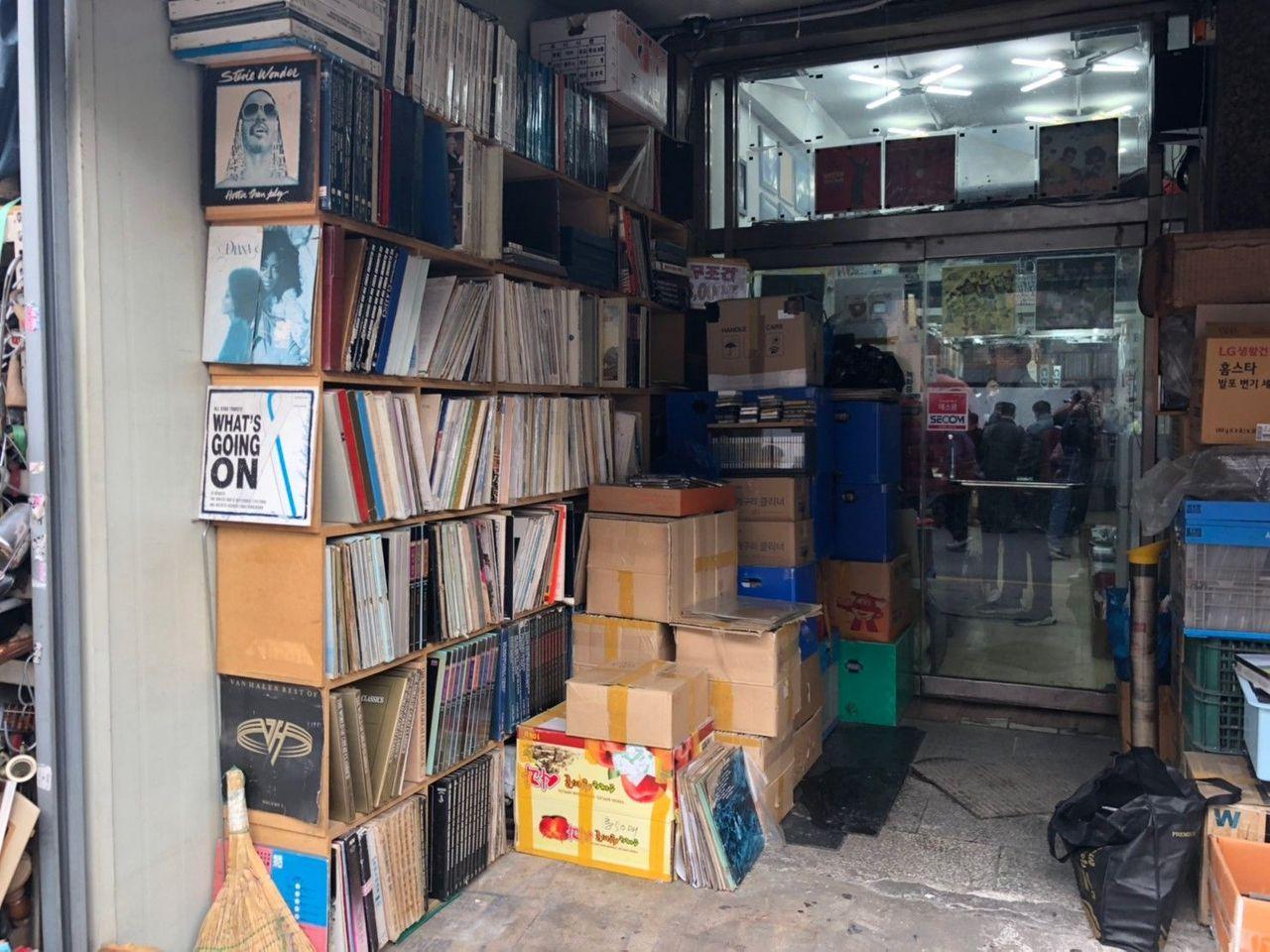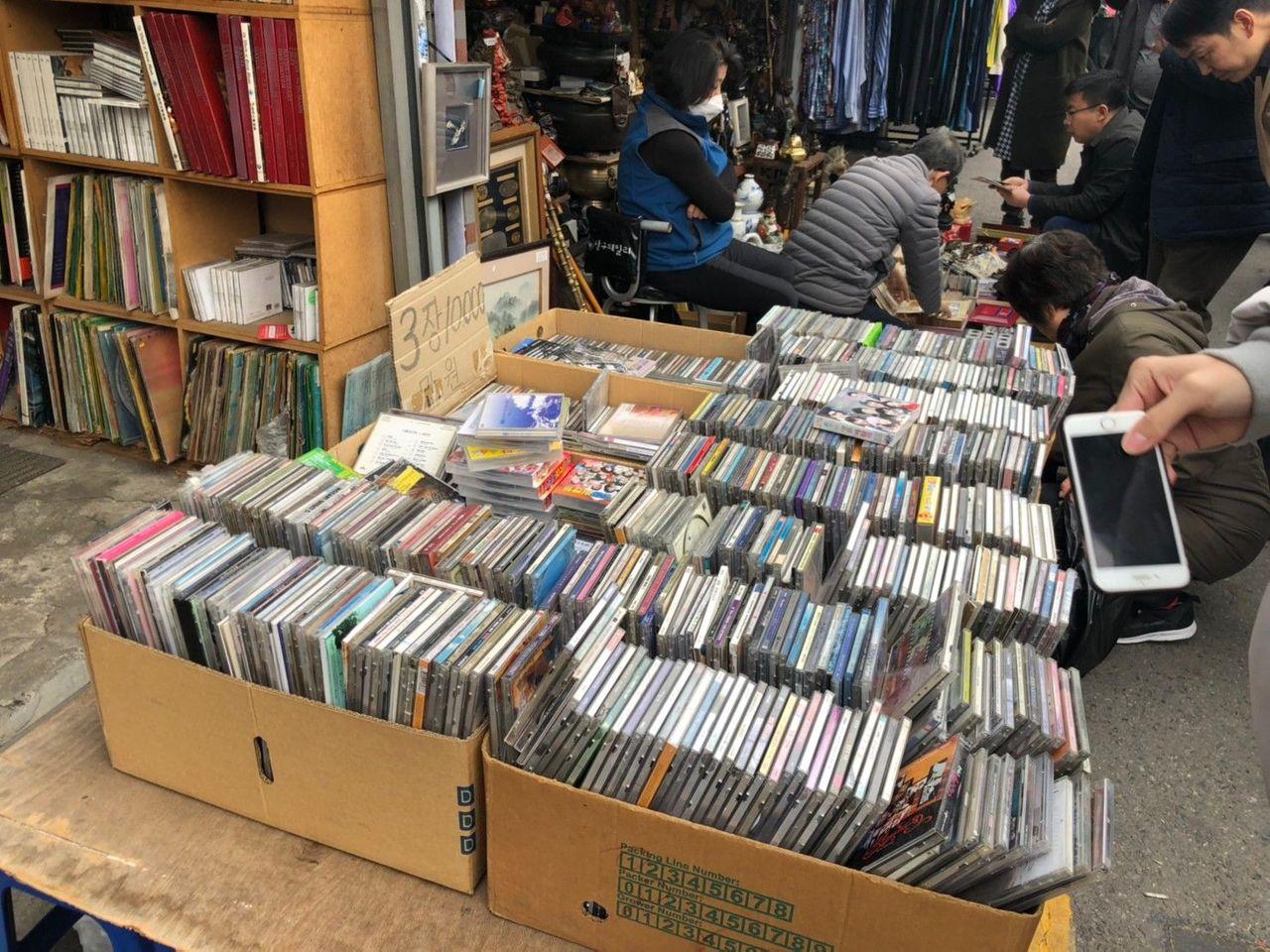 Second-hand books, second-hand plastic dishes, second hand records, the place has wide variety of second-hand items. Almost anything you want to find can be found here. It's no wonder that many young people come here to visit, looking for gold.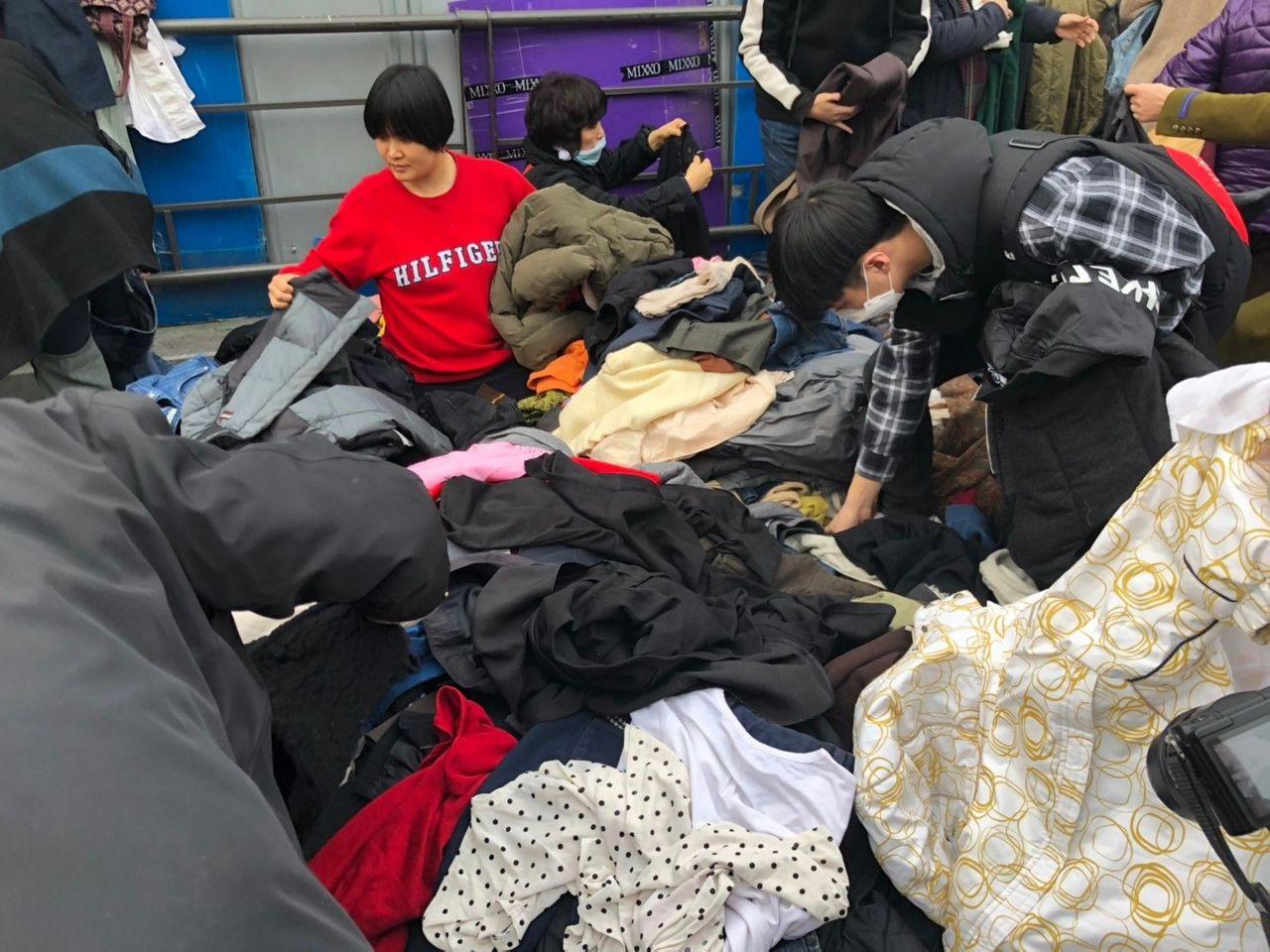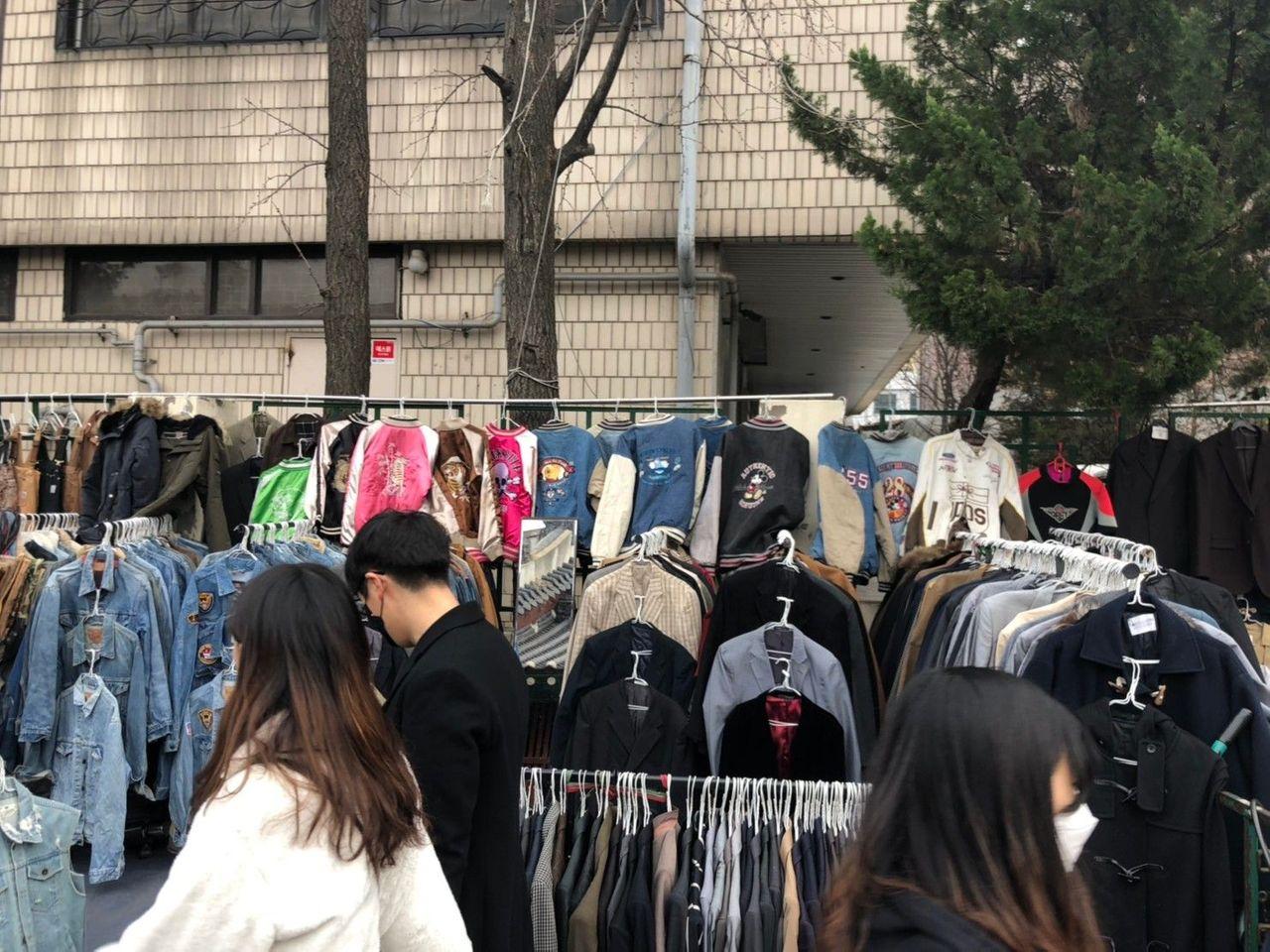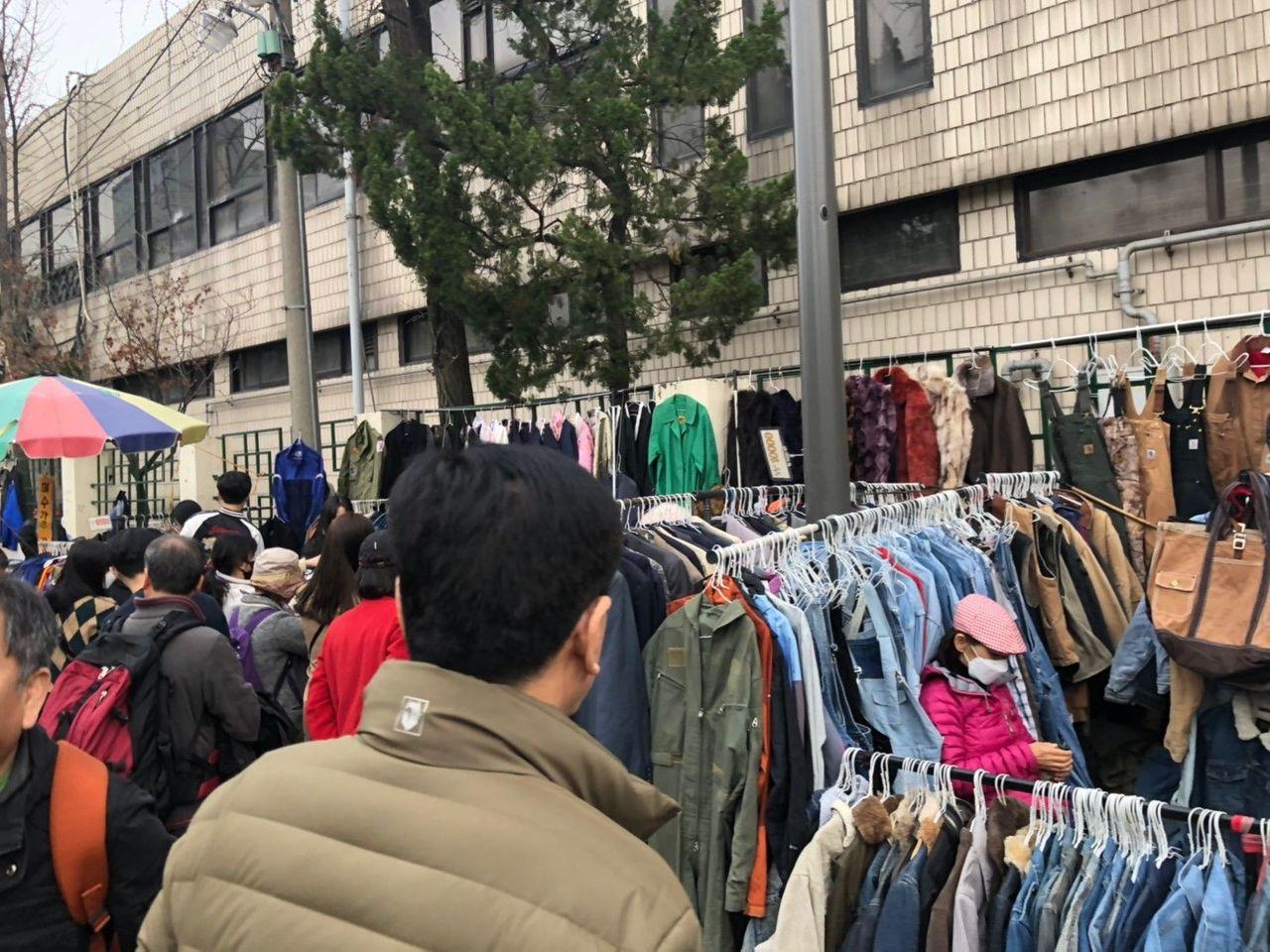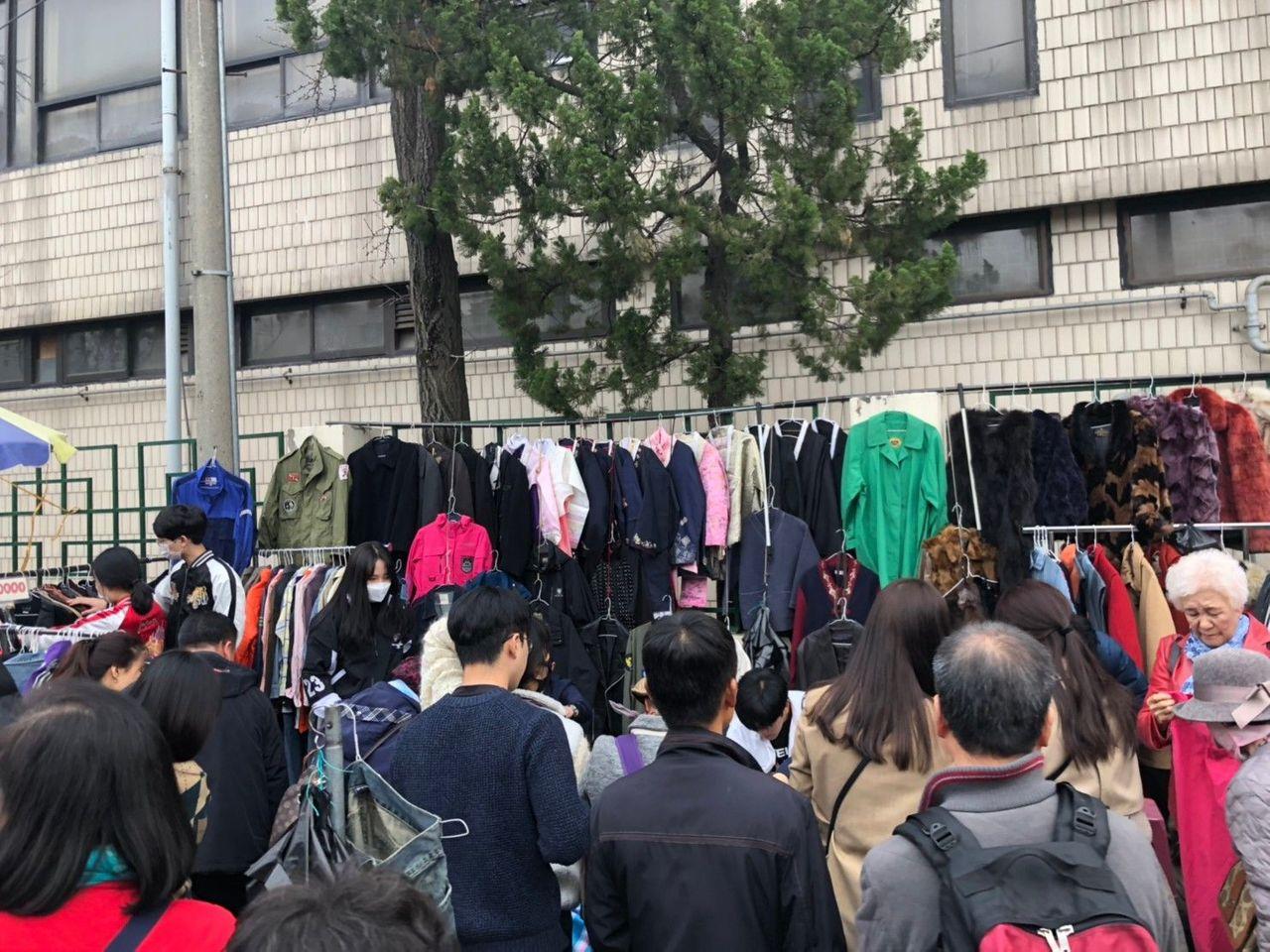 There is no specific scope in Dongmyo market. Exit 3 and Exit 5 are all part of the market. You can't avoid the crowd, because the whole area is filled with people.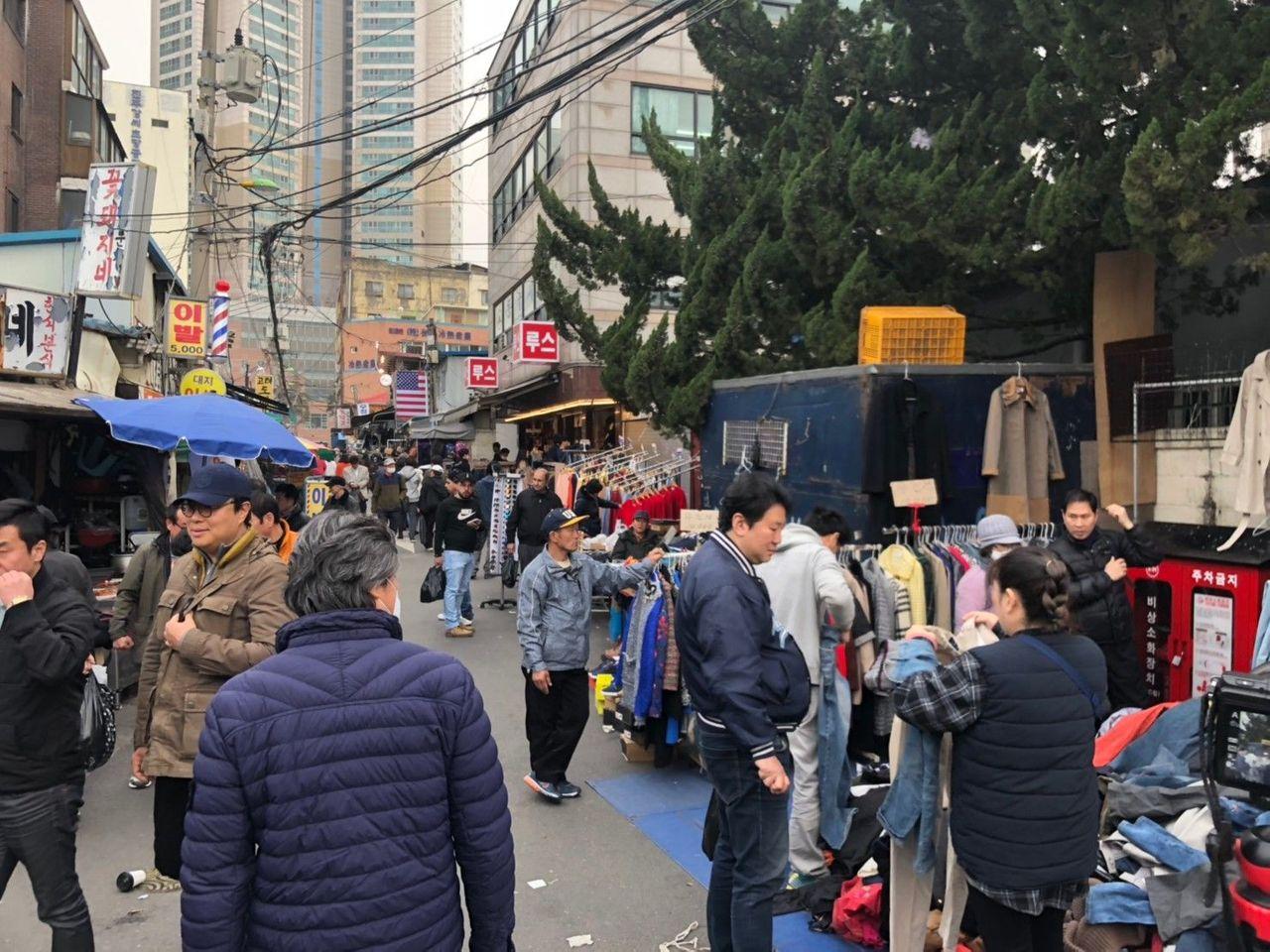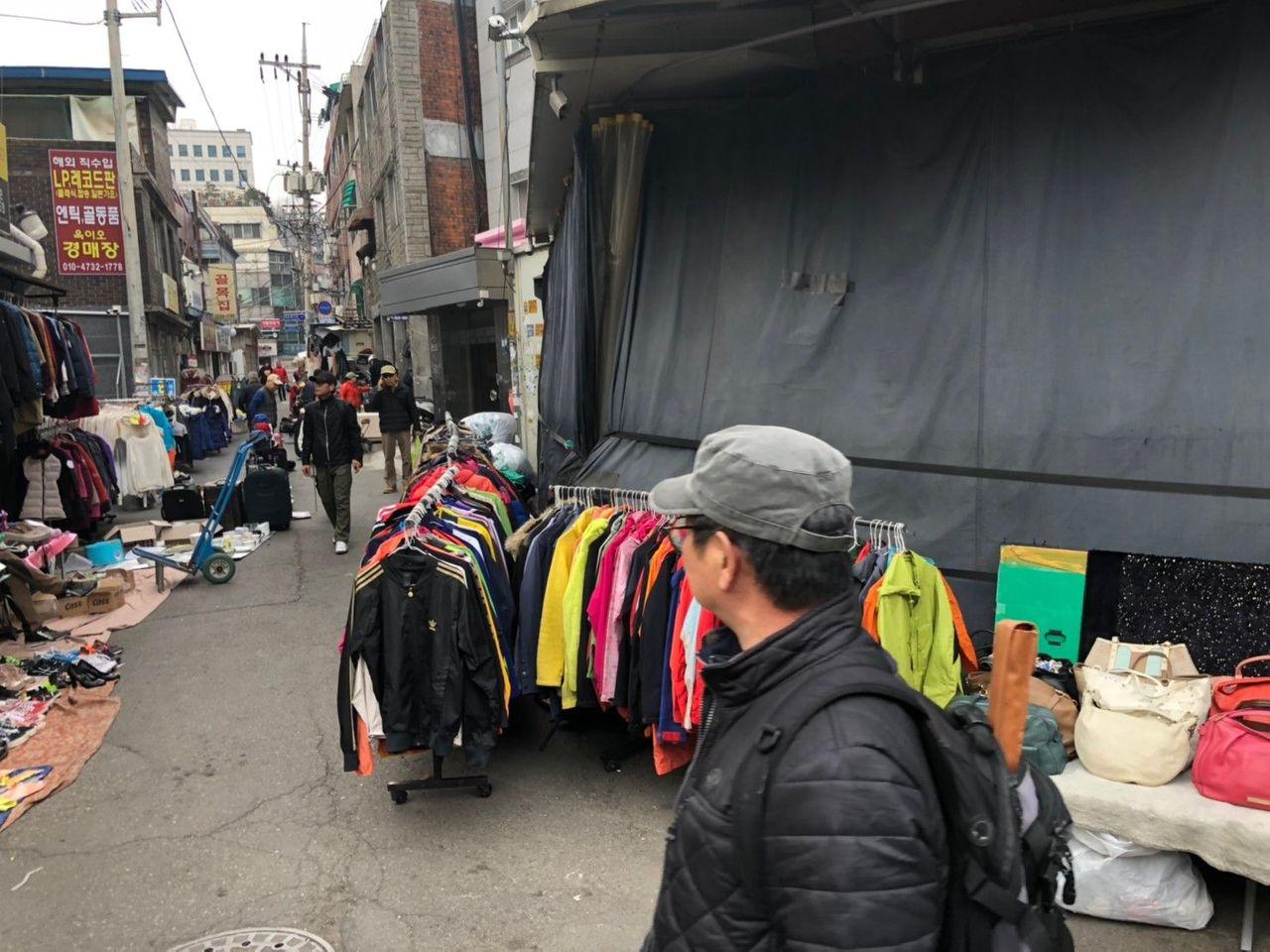 It is really fun! Dongmyo market has a very different look from other traditional markets in Seoul. It is similar on the outside, but the items are from the previous generation, or have gone through many owners, just waiting to meet a new owner.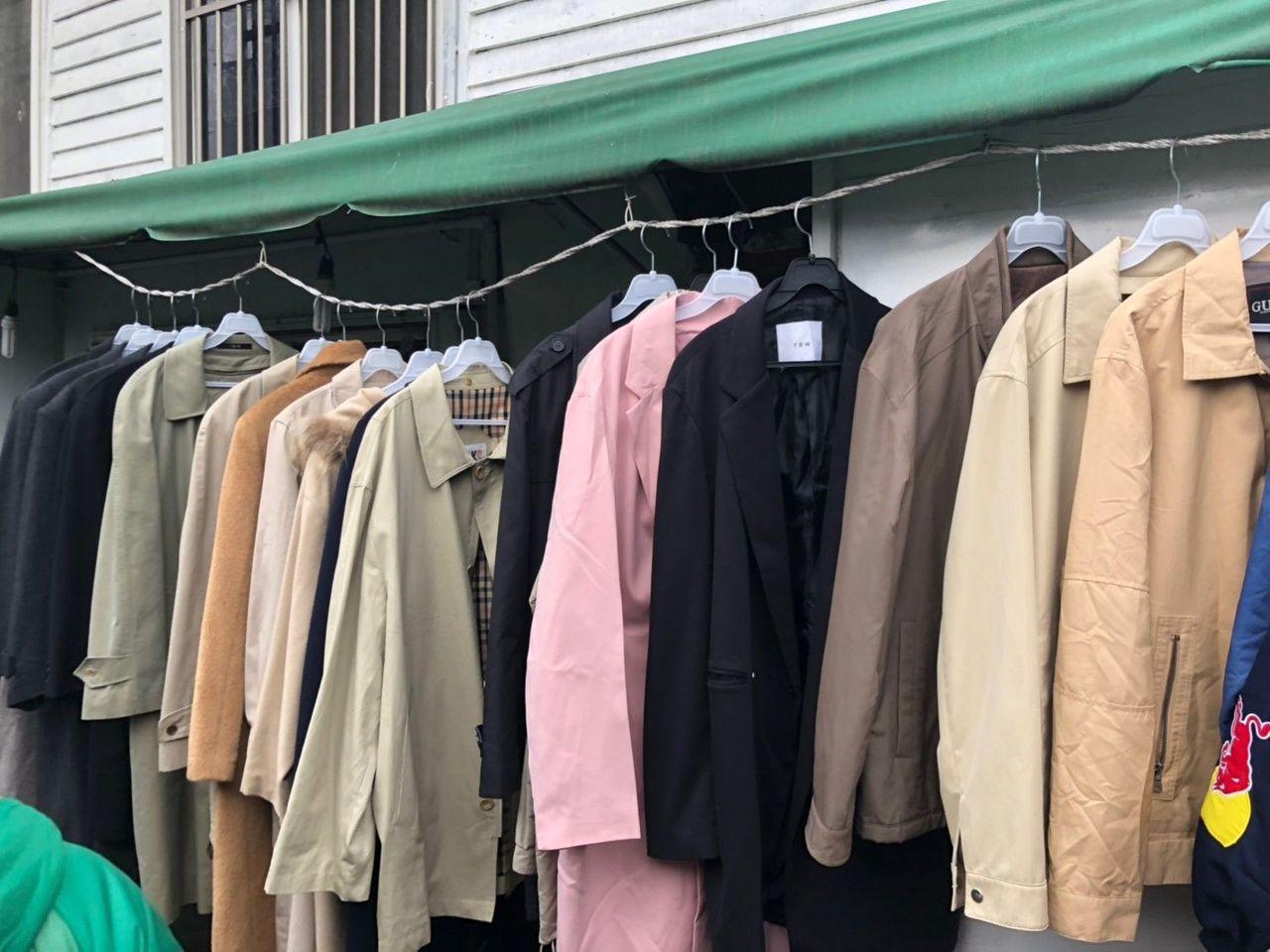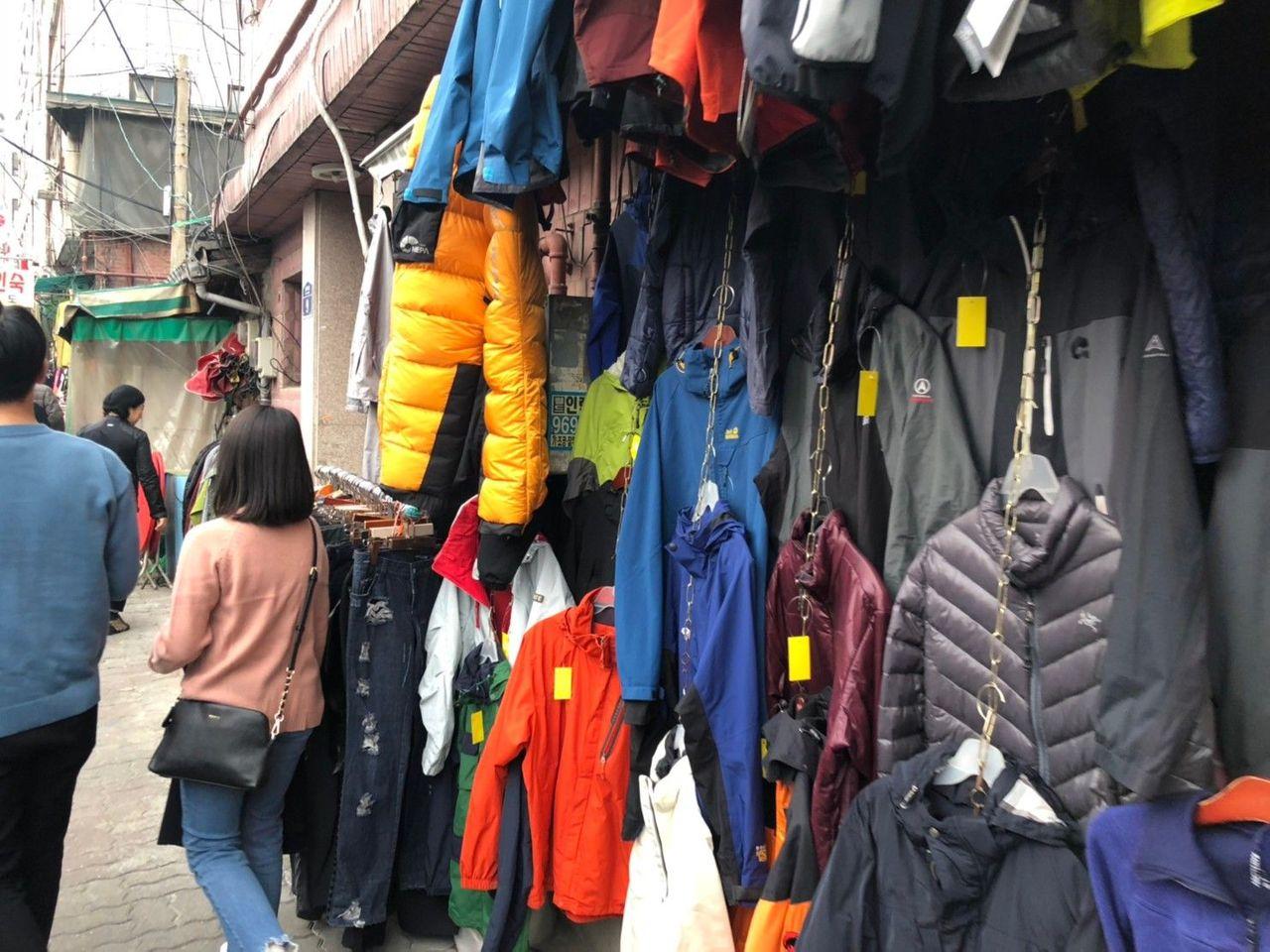 Style is much older here, so you better know what you are looking for. Otherwise you might end up looking like a grandpa.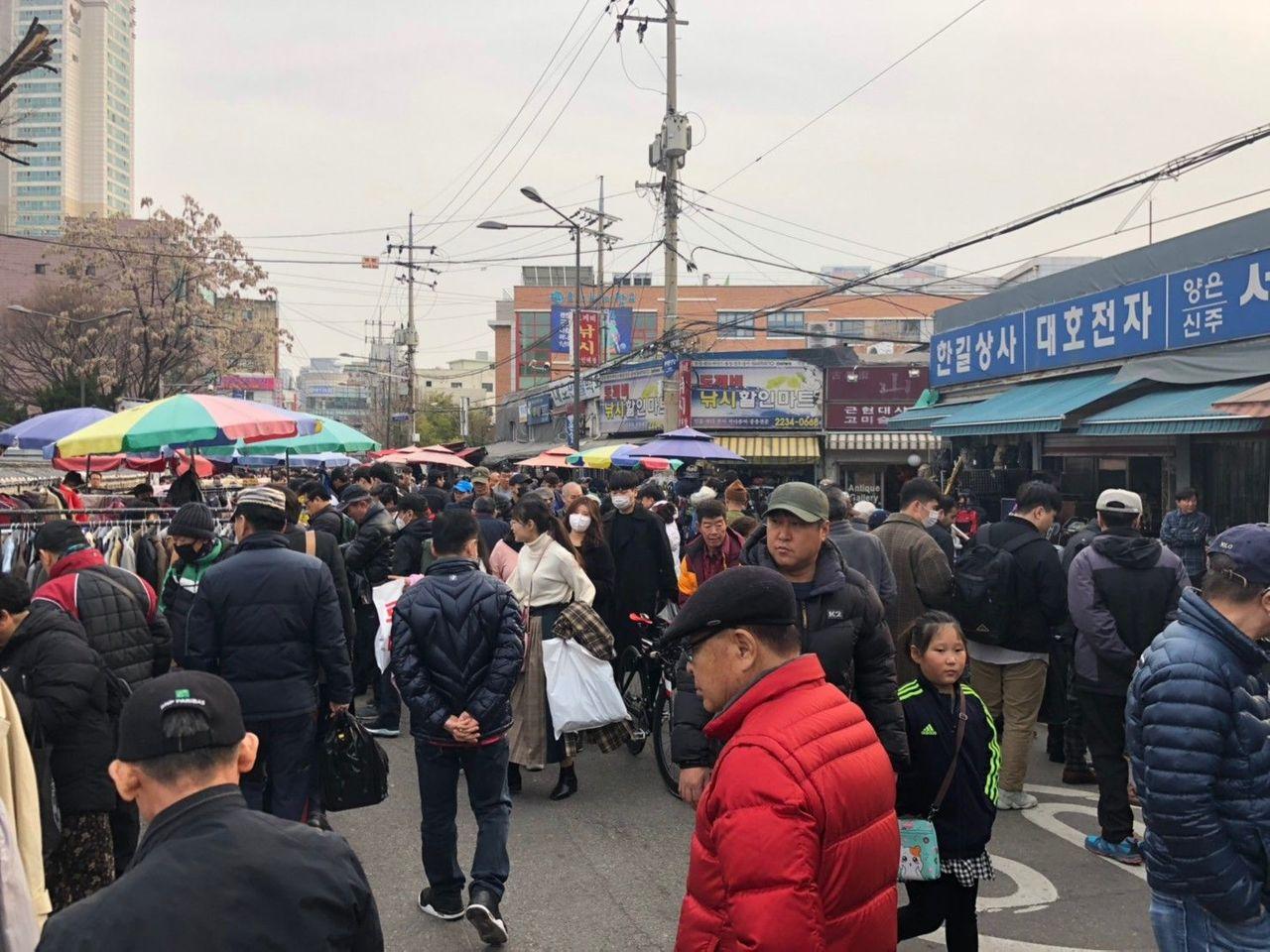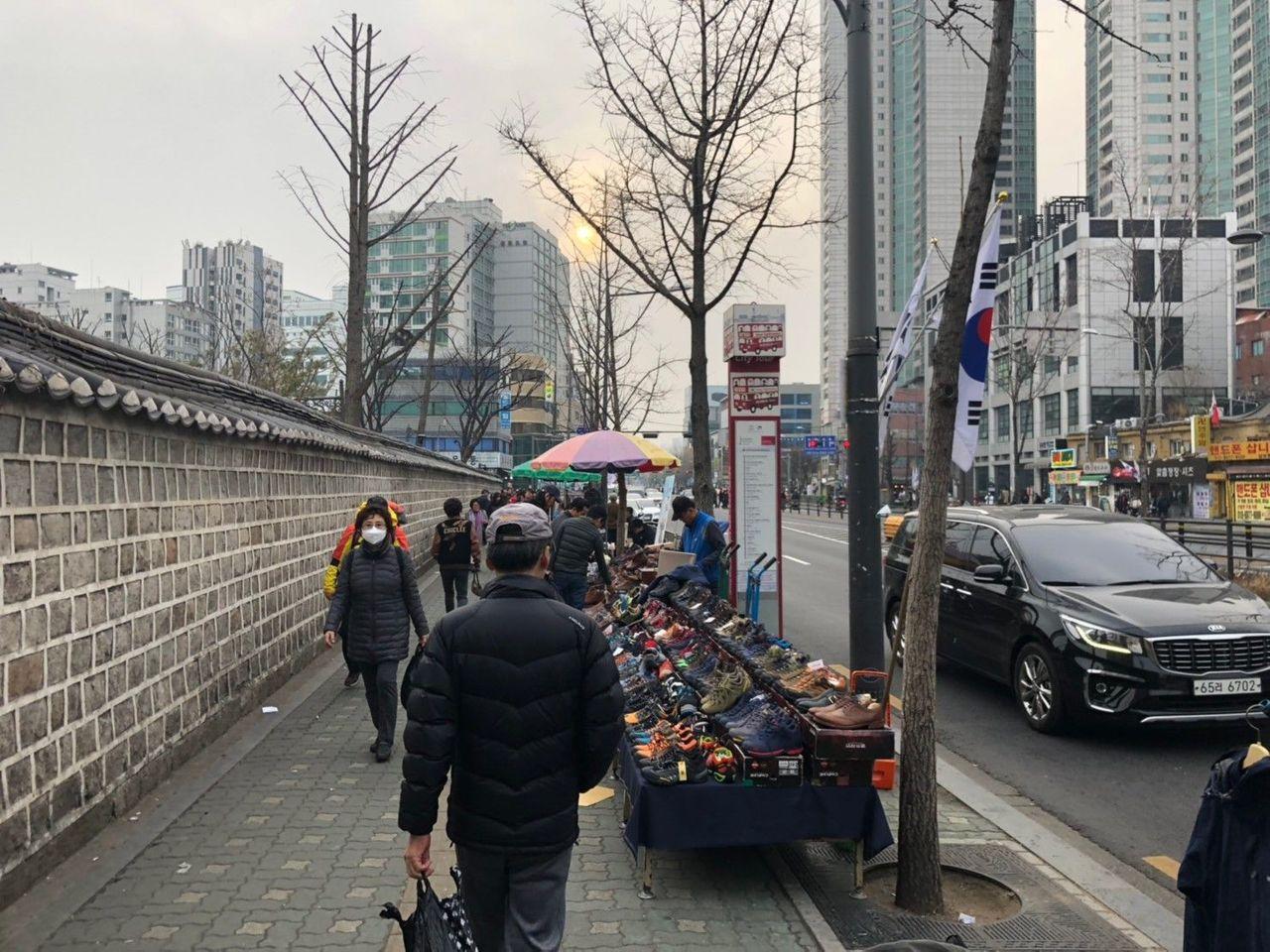 It has a strong ancient atmosphere, and you can really feel how locals look like in the market. It is not only for the old people, but a good place for many young people in Seoul also.
In Seoul, beside the underground street or the new clothing stores, it is a good idea to visit Dongmyo market for new try. You might find the clothes like a destiny. Dear friends, we will come up with new stories next time! See you~
---