Complete List Of Upcoming & Ongoing Korean Dramas For 2021
A Great Selection Of Exciting Dramas In Store For The Coming Year Filled With Star-studded Casts. Which Ones Are Going On Your List?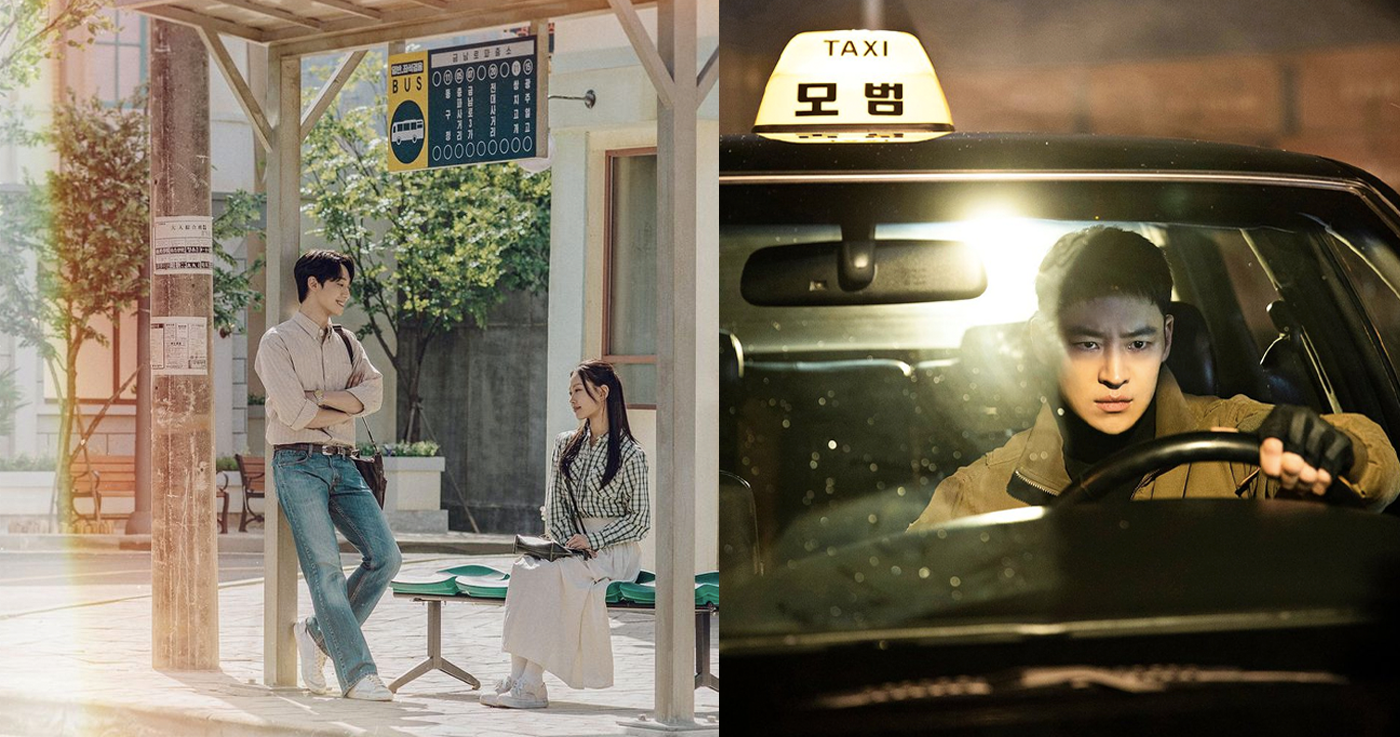 2020, one of the worst years of recent memory, is finally coming to a close. One bright spot has been the plethora of good Korean dramas that aired this year.
So let's turn our sights to the coming year and see what new K-dramas are in store for us.
Below are 20 Korean dramas scheduled for release in 2021. Which ones are on your list?
---
MOONSHINE
꽃 피면 달 생각하고
Network: KBS
Cast: Hyeri, Yoo Seung-ho, Byeon Woo-seok, Kang Mi-na
Release Date: December 20, 2021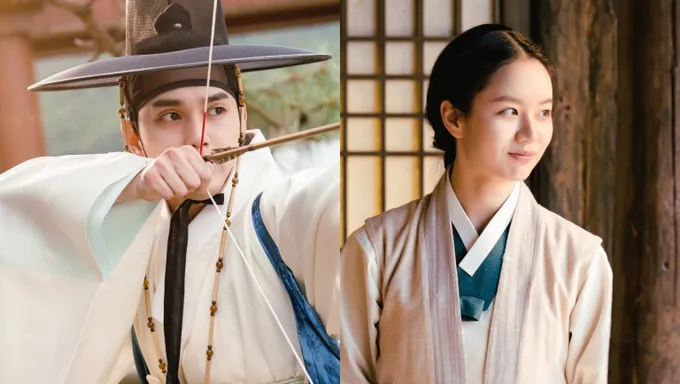 Source: KBS
This drama takes place in the Joseon Dynasty when a strict alcohol prohibition is enacted. Nam Young (Yoo Seung-ho) is an officer who is meant to catch people breaking the prohibition, when he meets Kang Ro-seo (Hyeri), who brews alcohol to make money for her family.
---
THE ONE AND ONLY
한 사람만
Network: JTBC
Cast: Ahn Eun-jin, Kim Kyung-nam, Kang Ye-won, Joy (Red Velvet)
Release Date: December 20, 2021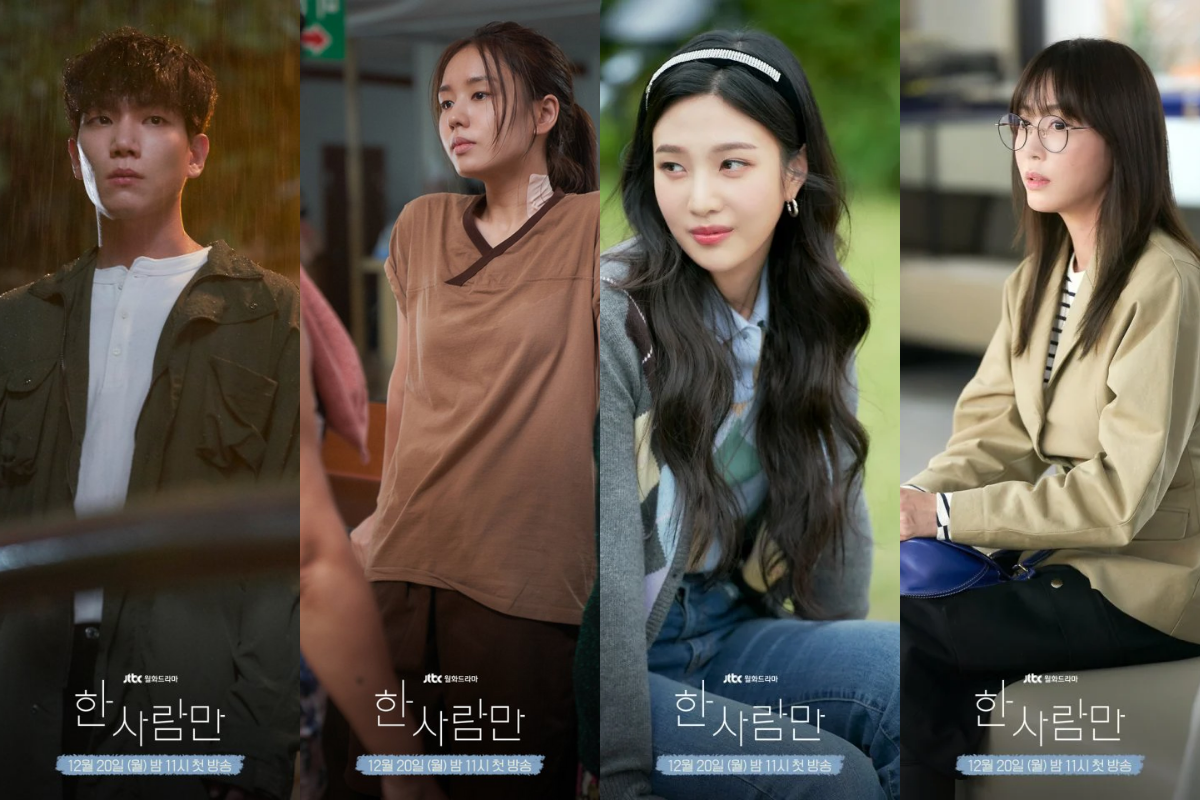 Source: JTBC
Red Velvet's Joy will return to our screens in The One and Only. This melodrama is about three terminally ill women who meet at a hospice ward and unexpectedly get involved in a murder case. They hope to take down "the one" bad person before their deaths.
---
THE SILENT SEA


고요의 바다
Network: Netflix Original Series
Cast: Bae Doo-Na, Gong Yoo, Lee Joon
Release Date: December 24, 2021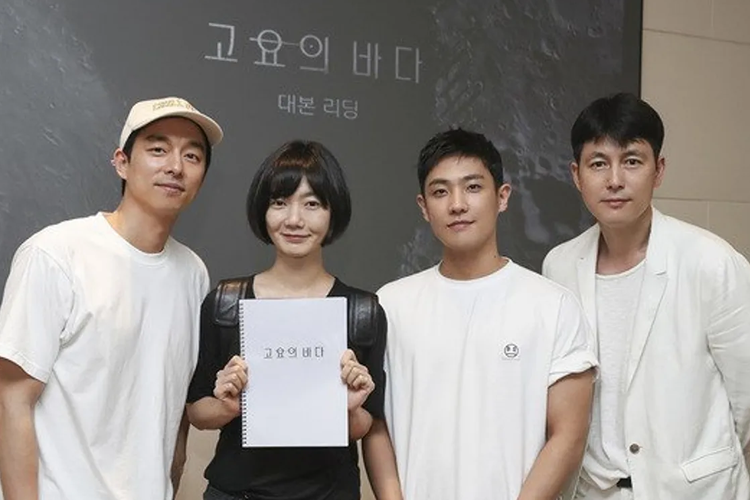 Sci-fi fans will rejoice for this drama. Set in the future when Earth is facing apocalyptic scarcity of food and water, a team of astronauts have to embark on a mission to the moon to retrieve a special package from an abandoned station.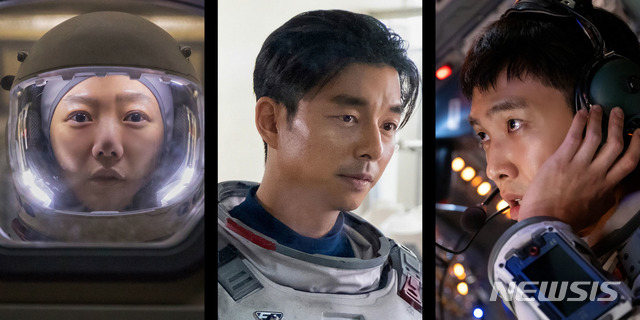 Among the many things to get excited about, the one that is piquing the most curiosity is Gong Yoo's return to the small screen. His previous outing was the very popular, "Guardian (Dokkaebi)."
---
FLY HIGH BUTTERFLY


날아올라라 나비

Channel: JTBC
Cast: Kim Hyang-Gi, Choi Daniel, Oh Yoon-Ah, Sim Eun-Woo
Scheduled To Air: December 2021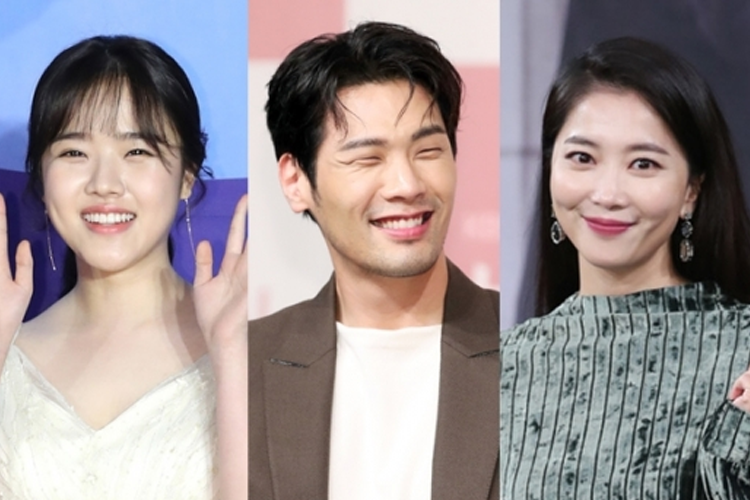 Fly High, Butterfly, revolves around the workers and patrons of a hair salon called Fly High.
The ensemble cast has already drawn attention, especially the return of Daniel Choi to the small screen. He has filled in some small bit roles on various dramas, but finally he is making his long-awaited return to stardom.
---
ALL OF US ARE DEAD


지금 우리 학교는
Network: Netflix Original Series
Cast: Park Ji-hoo, Yoon Chan-young, Kim Ji-soo, Kim Byung-chul, Lee Kyu-hyung
Scheduled To Air: January 2022

Adapted from a webtoon, All of Us Are Dead tells the story of a high school being ravaged by a zombie virus.
In a school with nowhere to escape, how will the relationship between the students develop? How will they work together to survive? Who will live and who will die?
All of Us Are Dead is one of the Netflix original dramas that we are especially curious about because it is the next zombie drama following the success of Kingdom.
---
THE SOUND OF MAGIC
안나라수마나라
Network: Netflix Original Series
Cast: Ji Chang-wook, Hwang In-yeop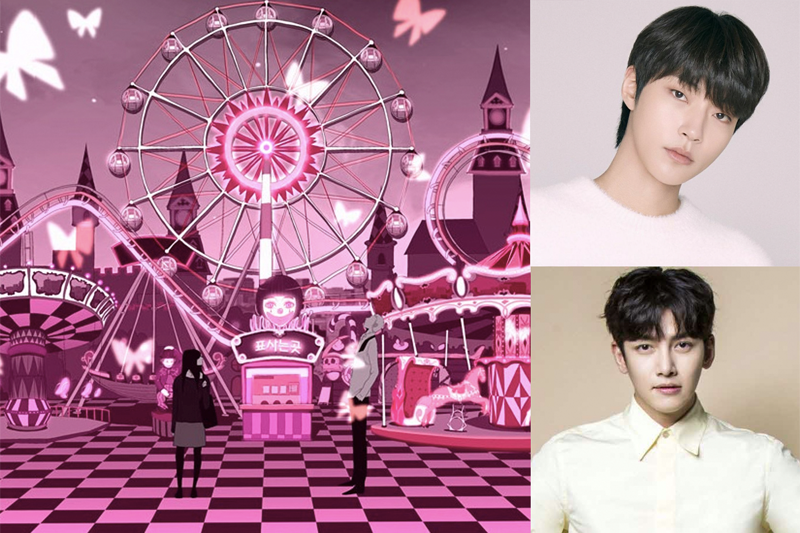 Ji Chang-wook was the drama's first pick for the magician role while Hwang In-yeop, recently rising star of True Beauty, was offered the role of a goodie two shoes student who always does what adults tell him to do.
The two actors are still in talks to star in the drama.
Yun Ai is a high school girl who lives with her young sister alone because their father is always running away from creditors and their mother left them.
One day she chases a 10,000-won bill (worth less than 10USD) and ends up in an abandoned amusement park. There, she runs into a magician who is rumoured to be crazy. Then, the magician asks Ai a question.
---
DEAR M
디어엠
Network: KBS
Cast: Park Hye-Soo, Jaehyun (NCT), Bae Hyun-sung
Release Date: February 26, 2021
Delayed due to school violence issue with actor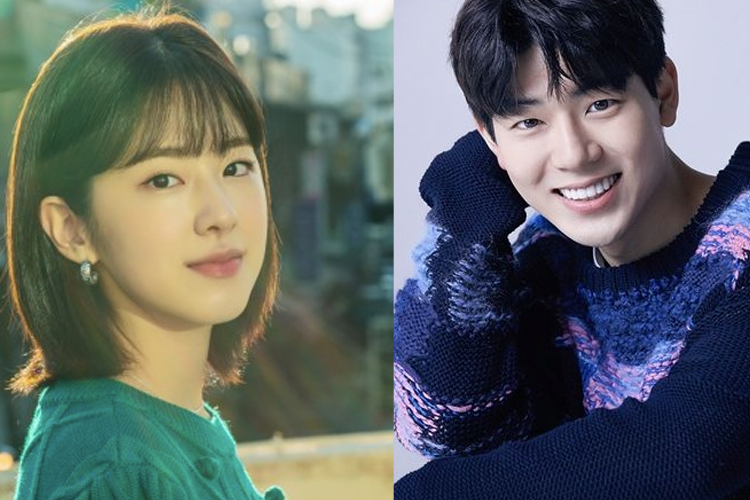 Building on the success of web-dramas like Love Playlist, KBS is preparing this new drama titled Dear M, hoping to capture a similar audience.
Bringing together Park Hye-Soo and NCT's Jaehyun ,as well as other successful cast members, there's no shortage of familiar faces.
The drama will focus on students navigating their life in University after a mysterious message on the campus bulletin sends the school reeling.
---
Ongoing & Completed K-Dramas In 2021
---
BULGASAL: IMMORTAL SOULS
불가살
Network: tvN
Cast: Lee Jin-wook, Kwon Na-ra, Gong Seung-yeon, Lee Joon
Release Date: December 18, 2021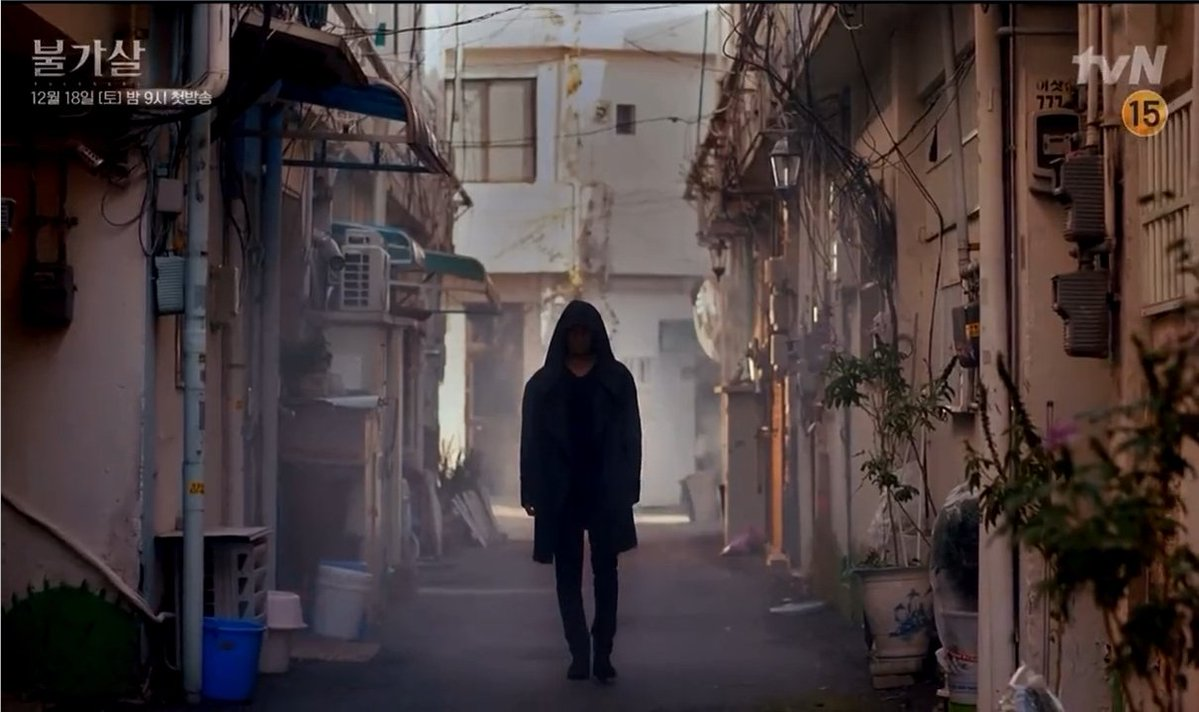 Source: tvN
Lee Jin-wook plays Dan Hwal, a being who has been immortal for the past 600 years. Kwon Na-ra plays Min Sang-woon, a woman who used to be immortal but has been reincarnated as a human. Lee Joon plays Ok Eul-tae, an immortal who lives in hiding and uses his wealth to help the needy and control politics. Gong Seung-yeon plays Dan Sol, Dan Hwal's past wife.
This drama sounds like it'll be an interesting fantasy drama and it's set to premier after the conclusion of Jirisan.
---
SNOWDROP
설광화
Network: JTBC
Cast: Jung Hae-In, Kim Ji-soo (BLACKPINK), Kim Hye-Yoon, Jang Seung-Jo
Release Date: December 18, 2021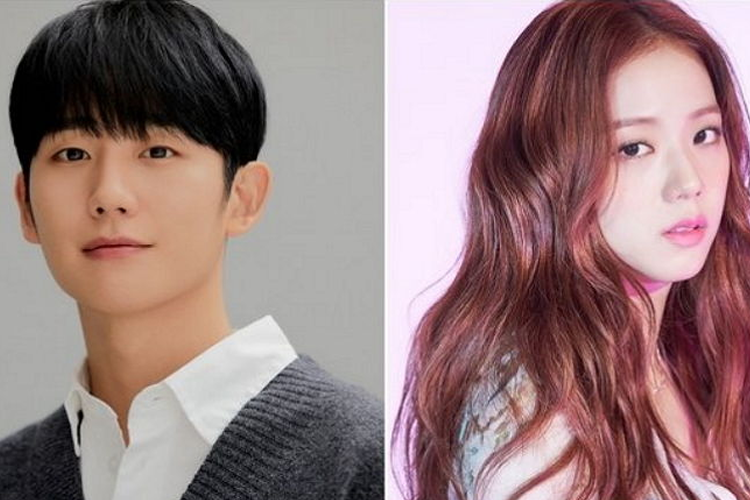 Blinks can unite and show their support as BLACKPINK's Ji-Soo takes on a lead acting role in this new drama.
Beyond that, the writer, director, and crucial crew members all worked together to make the smash hit, Sky Castle. There is no doubt that they can recreate that magic here.
The drama is set in the past (1987) during a period of time when Korea was under dictatorial leadership. It takes place on a university campus and focuses on various love connections that evolve thorugh the semester.
---
BAD AND CRAZY
배드 앤 크레이지
Network: tvN
Cast: Lee Dong-wook, Wi Ha-jun, Han Ji-eun
Release Date: December 17, 2021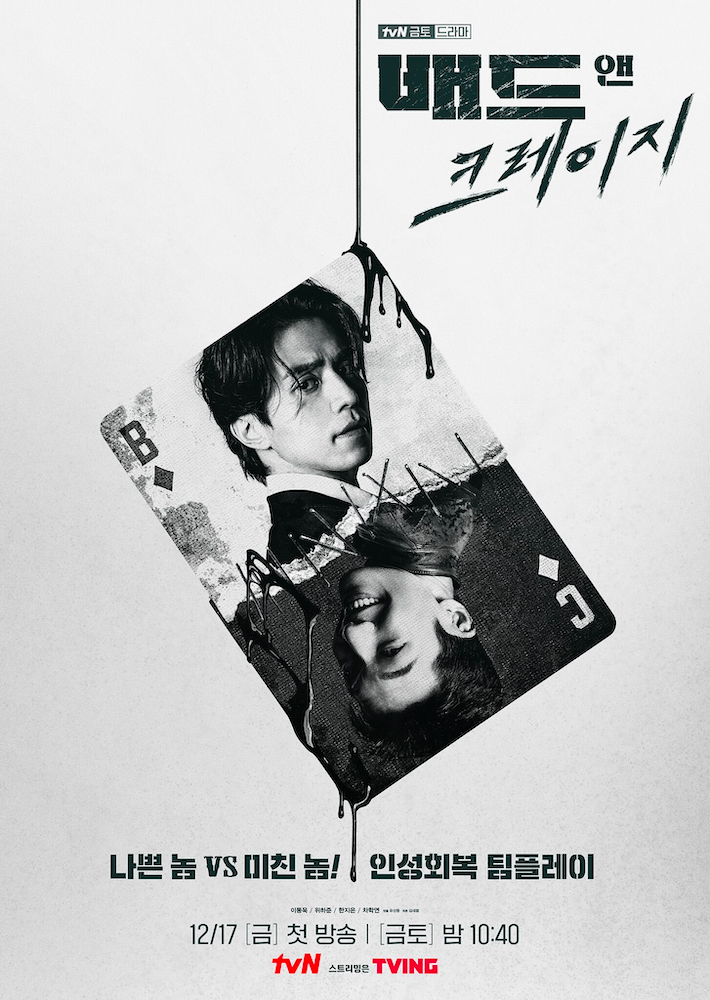 Source: tvN
This drama is about bad and crazy police officers fighting against police corruption. Lee Dong-wook plays Ryu Soo-yeol, a good police officer with questionable morals. Wi Ha-jun, now a star after Squid Game, plays K, a righteous person with a crazy sense of justice. We can't wait to see these two on our screens!
---
THE KING OF TEARS, LEE BANG-WON
태종 이방원
Network: KBS
Cast: Joo Sang-wook, Kim Young-chul, Park Jin-hee, Ye Ji-won
Release Date: December 11, 2021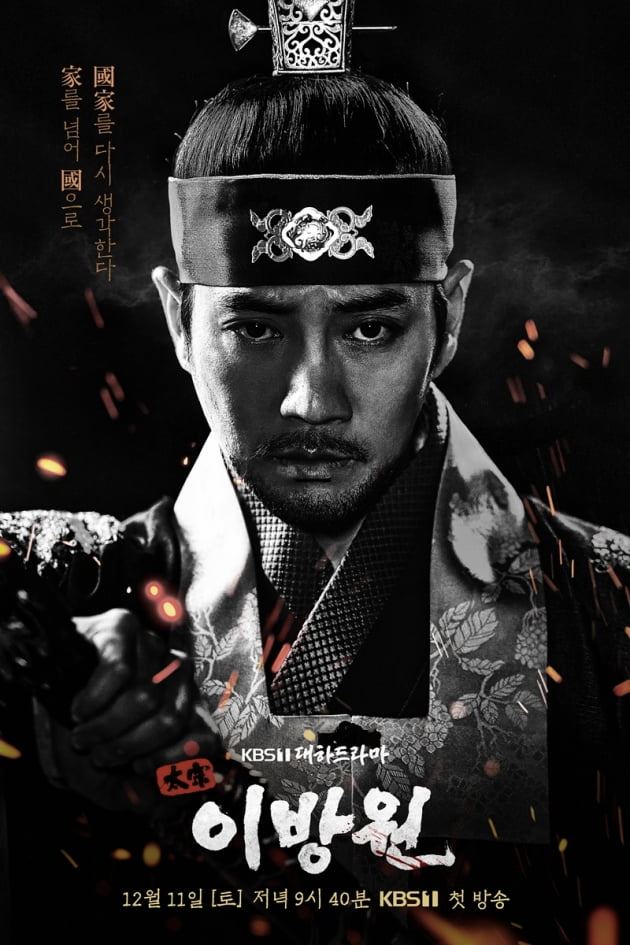 Source: KBS
This is KBS's first historical drama in 5 years. The series depicts the story of Yi Bang-won, the third king of Joseon, from a new perspective. He was a leader who worked to establish the Empire of Joseon during the end of the Goryeo Dynasty and early Joseon Dynasty.
---
UNCLE
엉클
Network: TV Chosun
Cast: Oh Jung-se, Jung Hye-in, Park Sun-young, Lee Hyun-woo
Release Date: December 11, 2021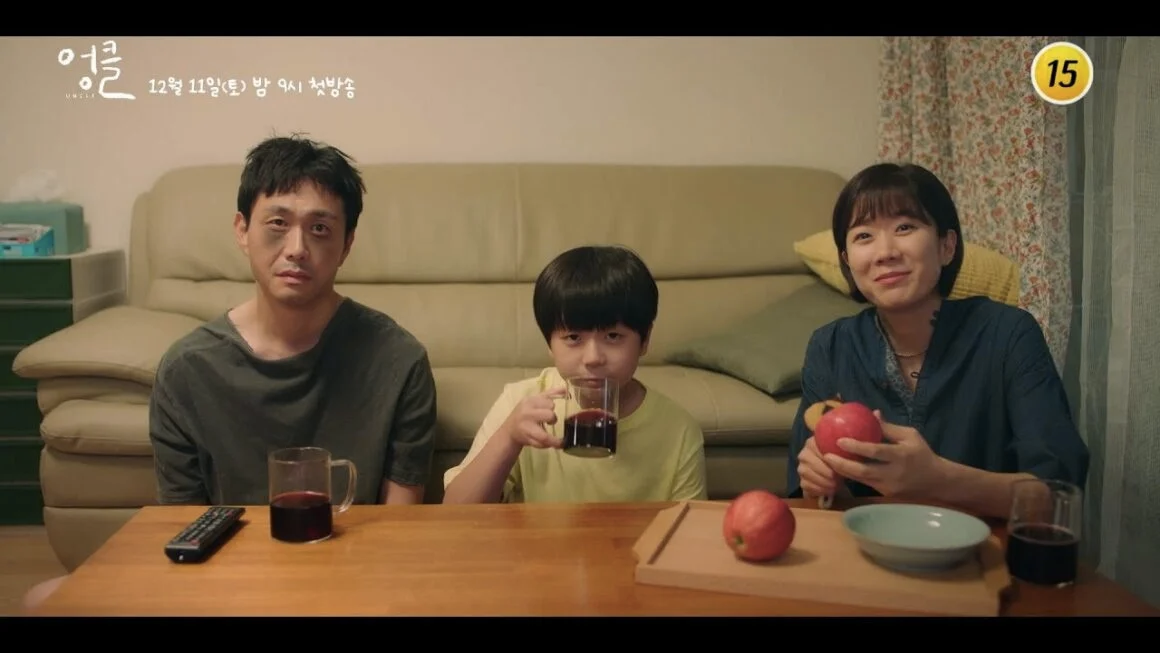 Source: TV Chosun
This drama tells the story of an uncle who must take care of his nephew after his sister's divorce. The nephew is an elementary school student who has an anxiety disorder and obsessive-compulsive disorder. It seems like it will be a very heartwarming drama!
---
ARTIFICIAL CITY
공작도시
Network: JTBC
Cast: Soo Ae, Kim Kang-woo, Lee Hak-joo, Kim Mi-sook
Release Date: December 8, 2021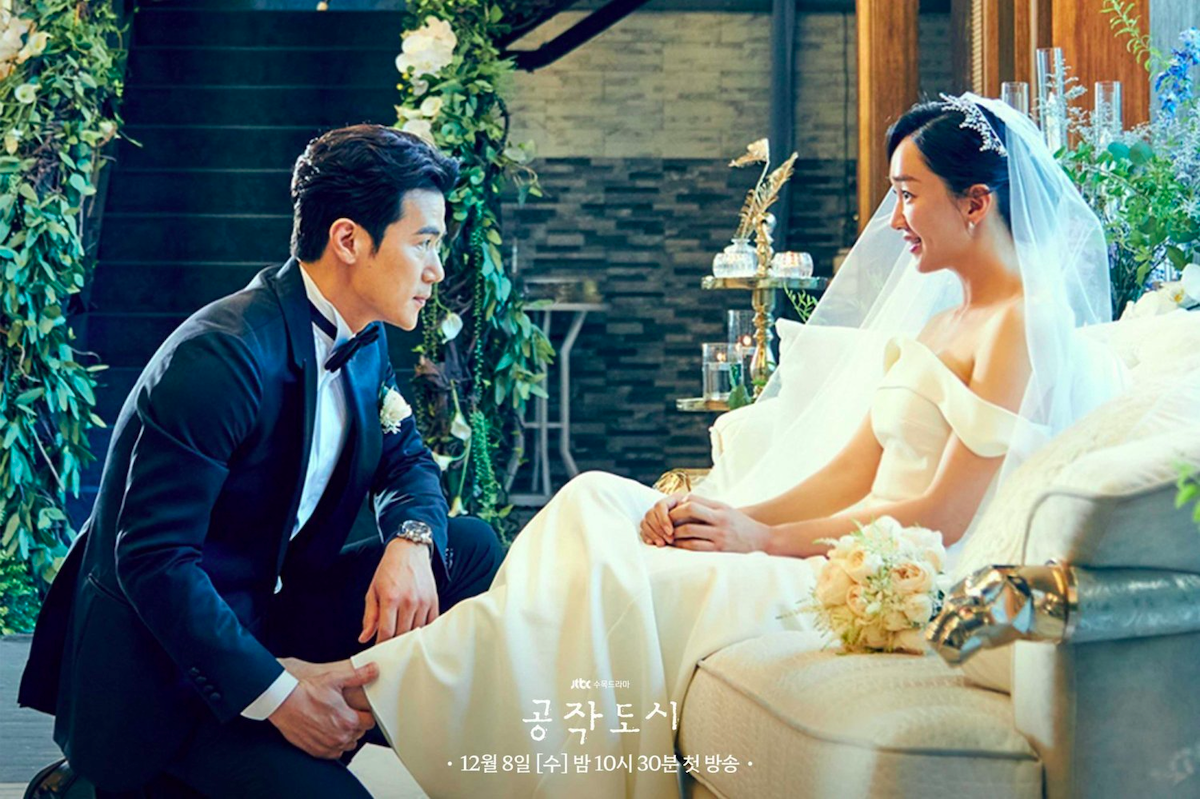 Source: JTBC
This is a psychological mystery drama about greed and power. Soo Ae is Yoon Jae-hee, daughter of a chaebol family who works at an art gallery. She dumps her boyfriend to marry chaebol Jung Joon-hyuk (Kim Kang-woo), an illegitimate son of a chaebol family. Jae-hee works to make her husband president of Korea.
It looks like this will be an interesting drama about how far people will go to achieve their goals.
---
OUR BELOVED SUMMER
그 해 우리는
Network: SBS
Cast: Choi Woo-shik, Kim Da-mi, Kim Sung-cheol
Release Date: December 6, 2021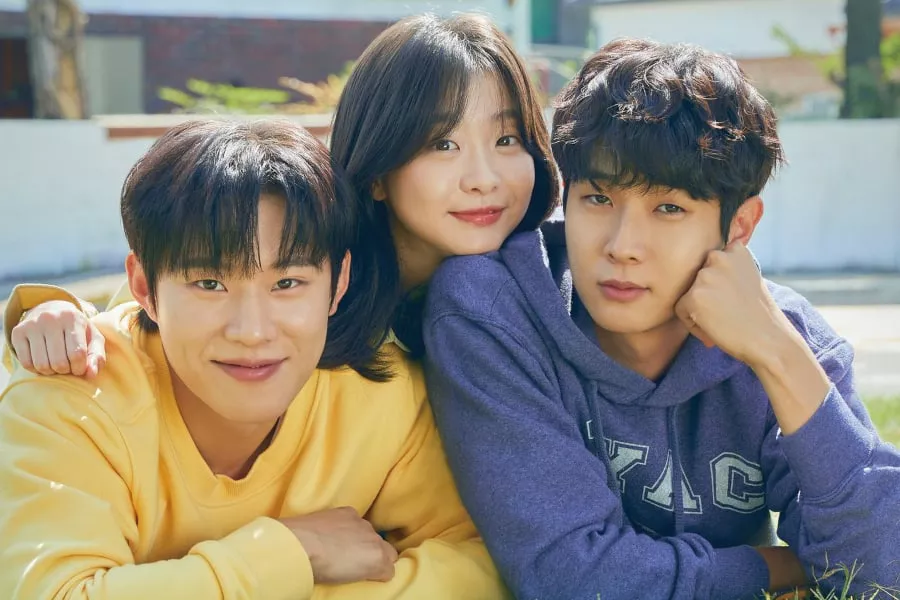 Source: SBS
Choi Woo-shik and Kim Da-mi reunite in this romantic comedy drama. They play a high school couple that must reunite again 10 years later as the documentary they filmed gains popularity.
---
SCHOOL 2021
학교 2021
Network: KBS
Cast: Kim Yo-Han, Cho Yi-Hyun, Chu Young-Woo, Hwang Bo-Reum-Byul
Release Date: November 24, 2021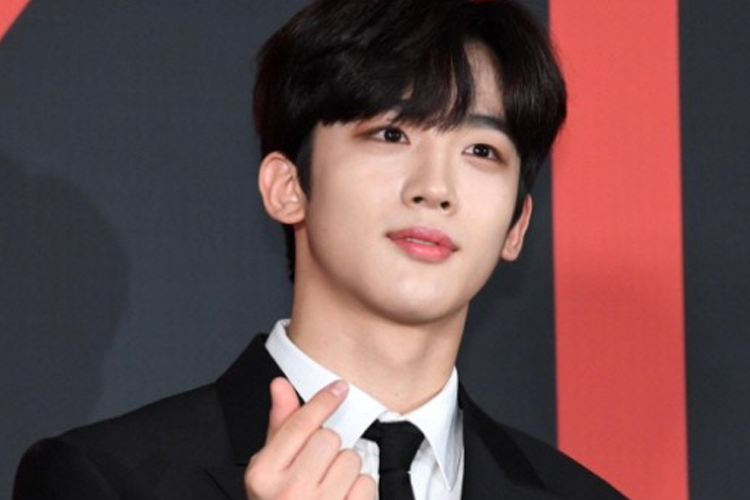 This popular drama anthology makes its return to the KBS timeslots. After a yearly outing from 1999-2001, there was a decade long hiatus before a subsequent season was filmed.
Finally, the 2021 version is ready to premiere after some casting issues involving contract disputes and time conflicts.
Kim Yo-Han takes on the lead role as a successful Tae-Kwon-Do athlete who recently entered high school.
---
HELLBOUND
지옥
Network: Netflix Original Series
Cast: Yoo Ah-in, Park Jung-min, Won Jin-ah, Kim Hyun-joo
Release Date: November 19, 2021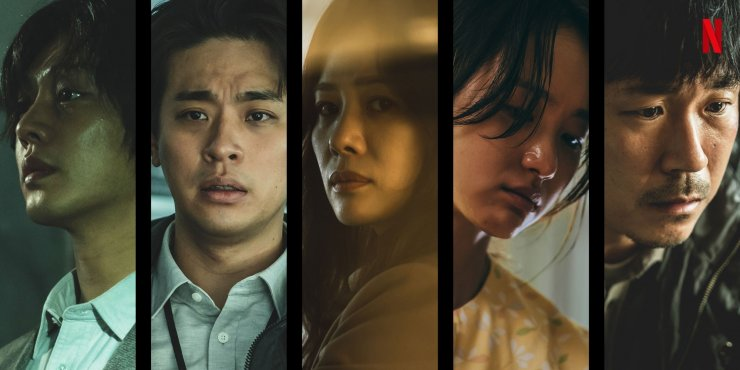 Hellbound is directed by Yeon Sang-ho, famous for directing Train to Busan, and is based on his own webtoon of the same name.
This tells a story of a world where humans are faced with a terrifying supernatural phenomena. Supernatural creatures suddenly appear out of nowhere to condemn people to hell.
In the midst of this chaos emerges a new religion led by Jung Jin-soo (Yoo Ah-in).
---
NOW, WE ARE BREAKING UP
지금, 헤어지는 중입니다
Network: SBS
Cast: Song Hye-kyo, Jang Ki-yong, Choi Hee-seo
Release Date: November 12, 2021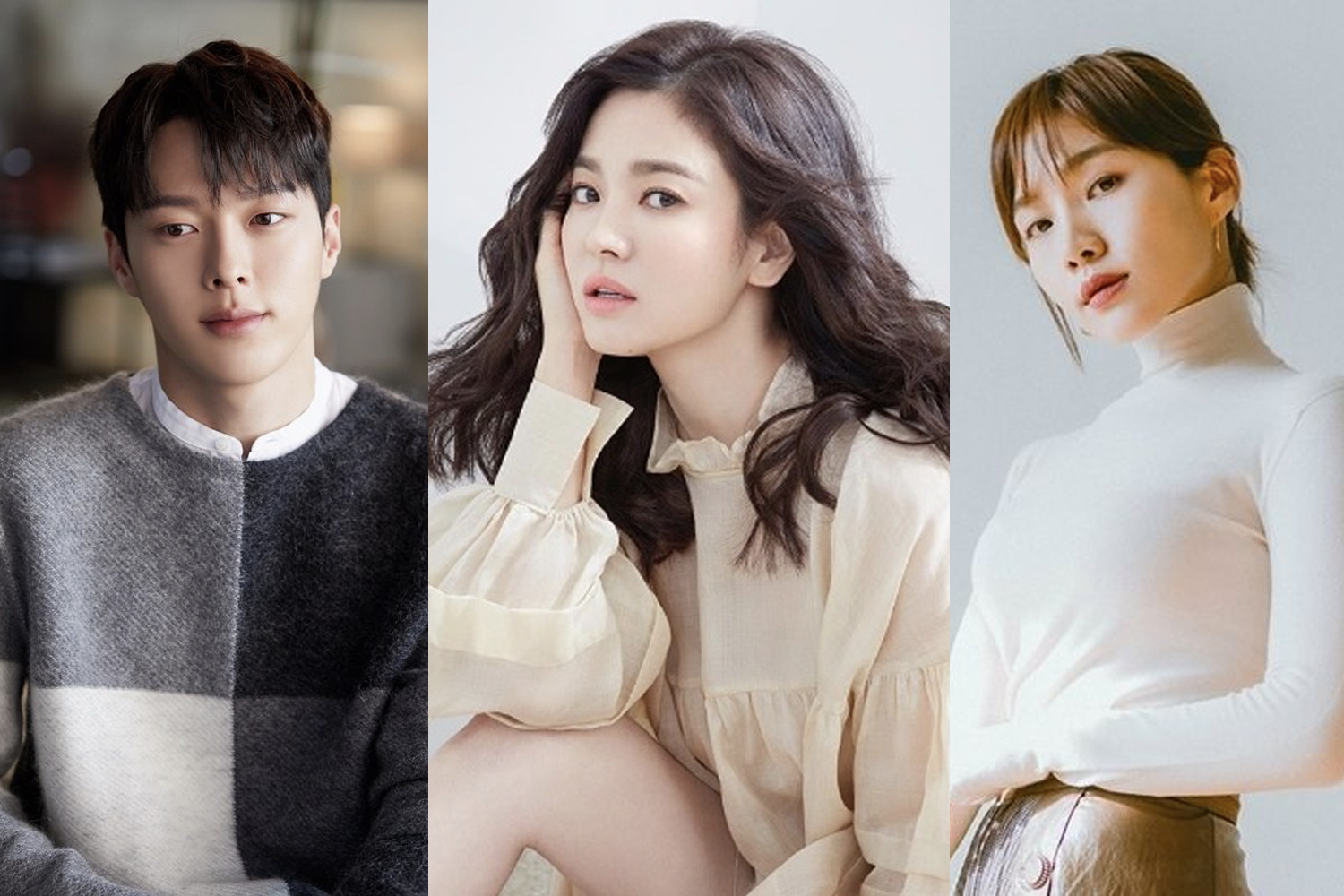 Ha Young-eun (played by Song Hye-kyo) is a design team leader at a fashion company. She's trendy and beautiful with great sense of style.
Yoon Jae-guk (played by Jang Ki-yong) is a freelance fashion photographer who has the talent, intelligence and money and is always in demand.
The four main characters and their realistic love stories are expected to have viewers relate very well.
---
MELANCHOLIA
멜랑꼴리아
Network: tvN
Cast: Lim Soo-jung, Lee Do-hyun
Release Date: November 10, 2021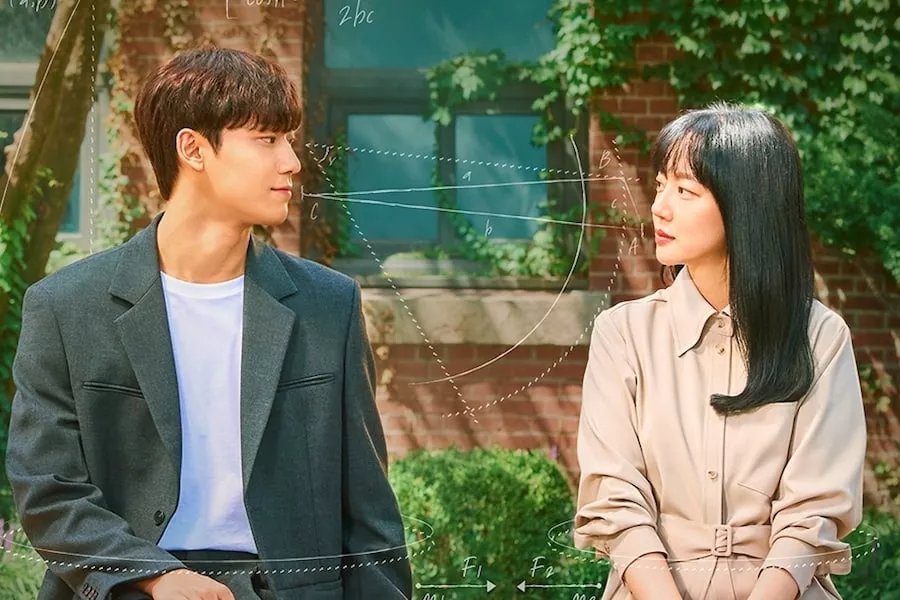 Source: tvN
This drama is being released as tvN's 15th anniversary special project. It will tell the story of a mathematics teacher at a corrupt private high school, Ji Yoon-soo (Lim Soo-jung), and her relationship with a genius math student Baek Seung-yoo (Lee Do-hyun).
---
SECRET ROYAL INSPECTOR AND JOY
어서와 조이
Network: tvN
Cast: Ok Taec-yeon (2PM), Kim Hye-yoon
Release Date: November 8, 2021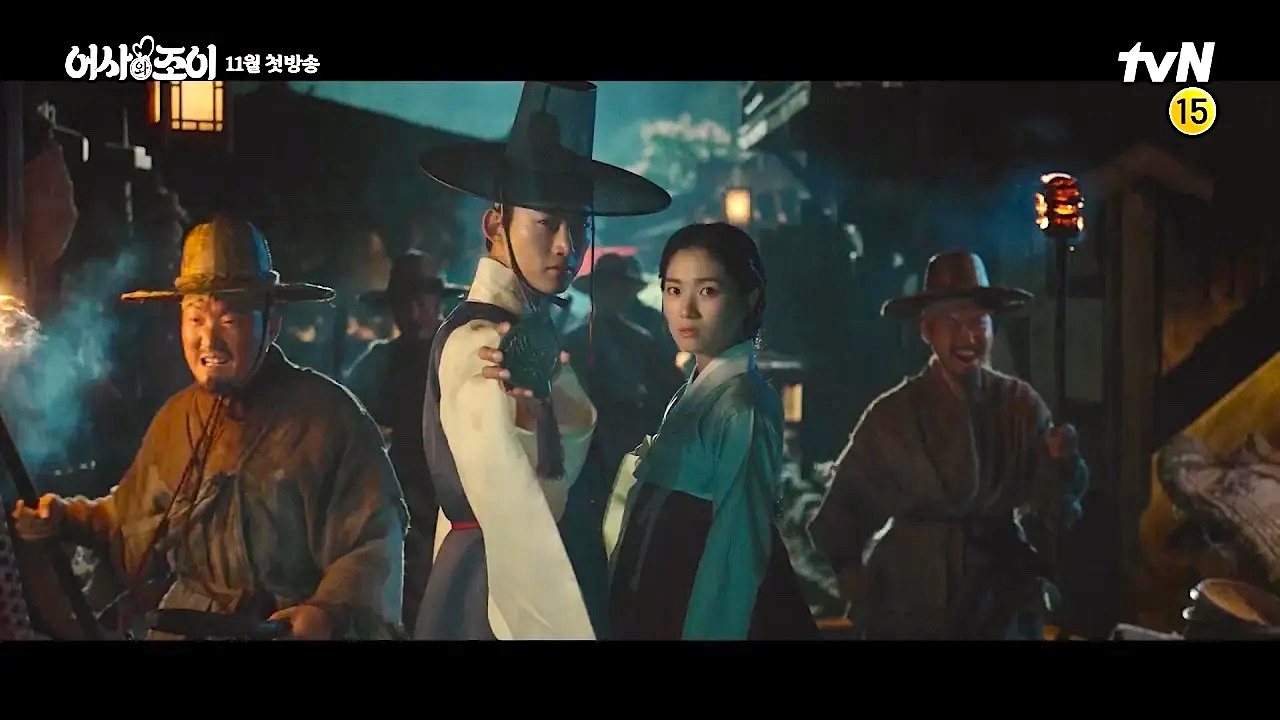 Source: tvN
This drama is a historical comedy drama about the unexpected combination of a royal inspector and woman in the middle of a divorce.
Taec-yeon plays a man who wants to open a restaurant, but ends up passing the civil servant exam and becoming a royal inspector against his wishes. He meets Kim Jo-yi (Kim Hye-yoon), a very progressive woman for the Joseon period who wants to divorce her husband.
Together, they investigate corrupt politicians.
---
LET ME BE YOUR KNIGHT
너의 밤이 되어줄게
Network: SBS
Cast: Jung In-sun, Lee Jun-young (U-KISS), Kim Jong-hyun (NU'EST), Kim Dong-hyun (AB6IX), Yoon Ji-sung, Jang Dong-joo
Release Date: November 7, 2021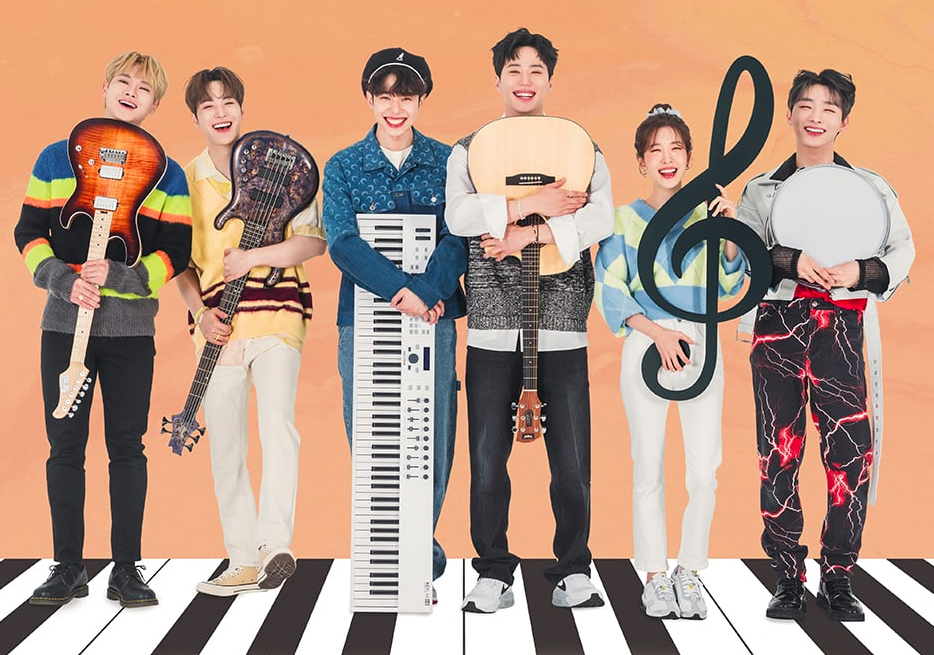 Source: SBS
This cute romantic drama tells about a popular idol band group named LUNA. Jung In-sun plays a woman pretending to be a doctor who ends up living at their dorm to treat a sleepwalking member.
---
HAPPINESS
해피니스
Network: tvN
Cast: Han Hyo-joo, Park Hyung-sik, Jo Woo-jin
Release Date: November 5, 2021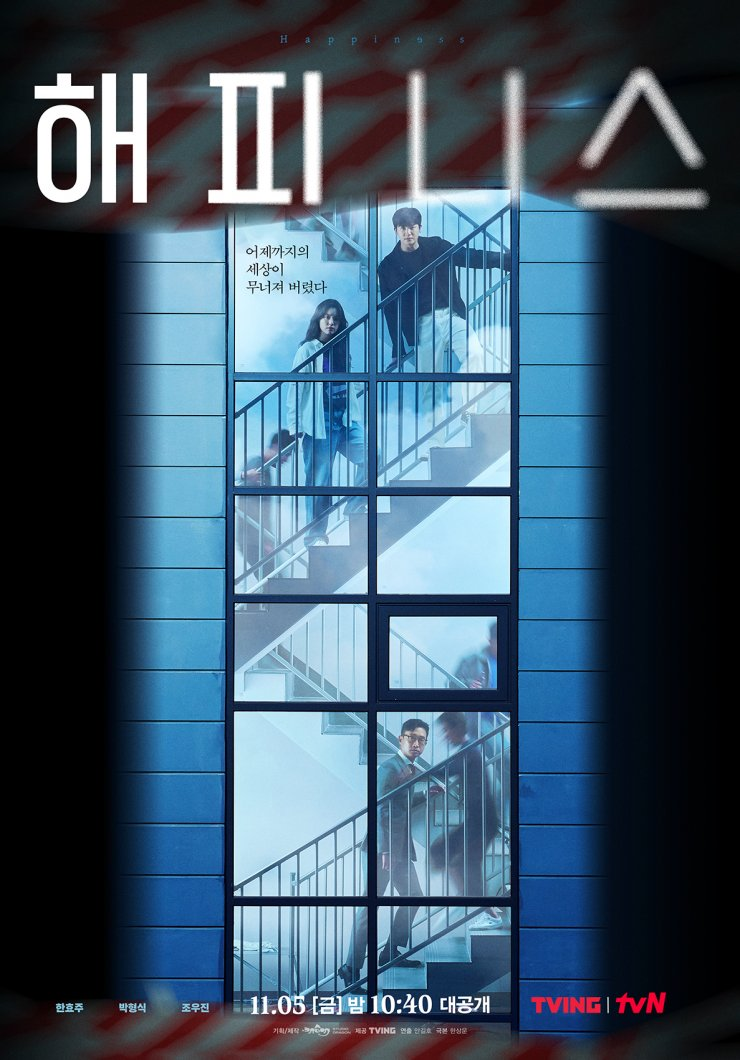 Source: tvN
Unlike the title suggests, this drama is actually an apocalyptic thriller show that explores class discrimination.
Set in the near future where infectious disease have become the norm, a high-rise apartment building has been newly constructed in the big city. The apartment building has residents from diverse backgrounds who must struggle to survive when a new infectious disease breaks out.
---
THE RED SLEEVE
옷소매 붉은 끝동
Network: MBC
Cast: Lee Jun-ho (2PM), Lee Se-young, Kang Hoon
Release date: November 5, 2021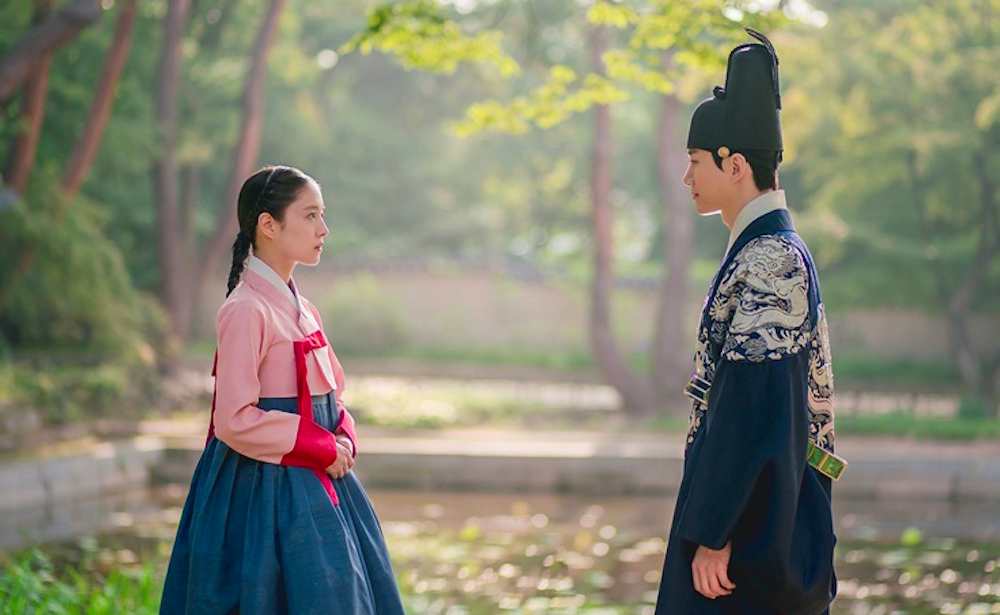 Source: MBC
This is a royal romance drama set in the Joseon Dynasty. Crown Prince Lee San (Lee Jun-ho) falls in love with court lady Sung Deok-im (Lee Se-young).
When Lee San later becomes King Jeongjo, he wants Deok-im to become his concubine. However, she wishes to live her life freely rather than becoming one of the king's women.
How will this conflict get resolved?
---
JIRISAN
지리산

Network: tvN
Cast: Jun Ji-Hyun, Ju Ji-Hoon, Sung Dong-Il, Oh Jung-Se
Release date: October 23, 2021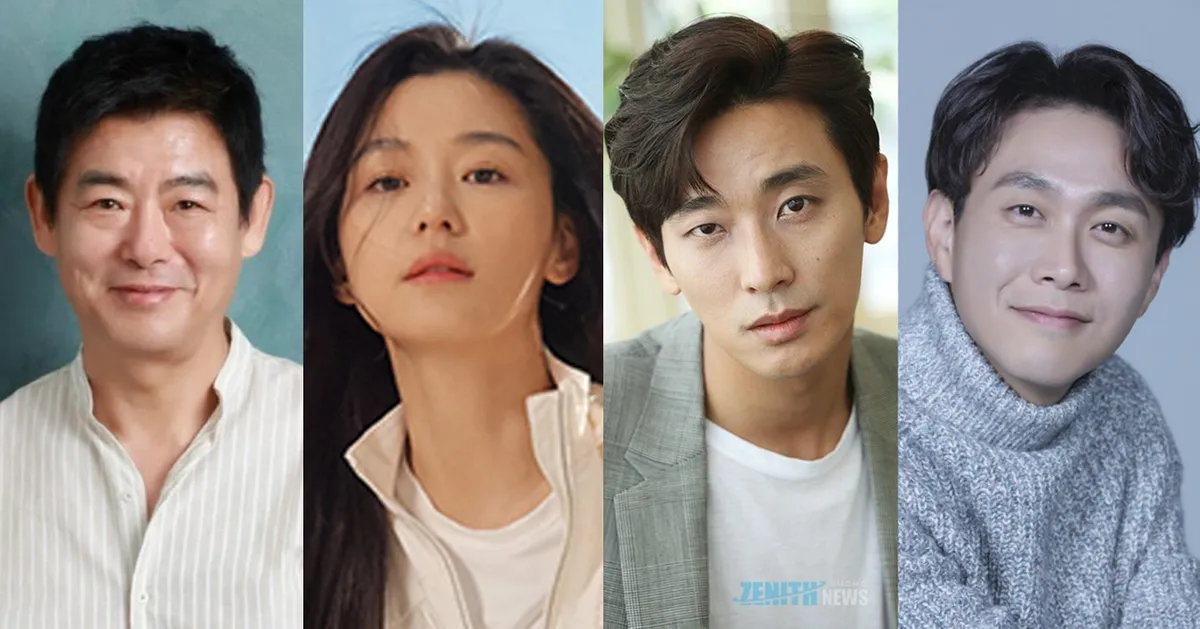 One thing to look forward to in this drama is the reunion of Jun Ji-Hyun and Ju Ji-Hoon, who first captured the screen in the amazingly popular drama, Kingdom.
This drama will tell the story of park rangers who work at Jiri Mountain National Park. One is a veteran and one is a hotshot rookie.
Although the plot is tried and true, the performances are sure to be spectacular. Maybe there will be some zombie crossover?
---
MY NAME


마이네임

Network: Netflix Original Series
Cast: Han So-Hee, Park Hee-Soon, Ahn Bo-Hyun
Release Date: October 15, 2021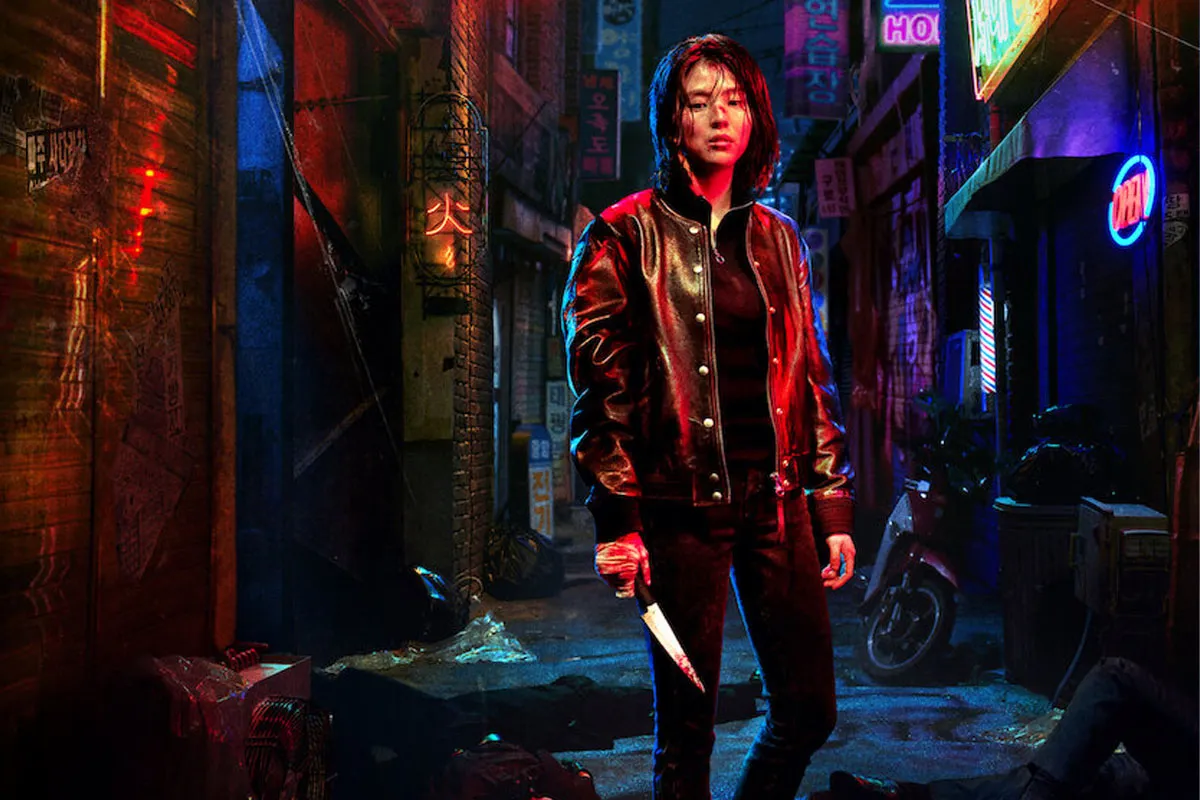 These days, Netflix is putting a lot of effort into creating quality content to compete for control of the streaming marketplace.
One of its newest offerings is My Name, a drama filled with intrigue and suspense. The plot focuses on Han So-Hee and her character working as a mole in the police department working for a drug kingpin. She wants to uncover the truth behind her father's death.
Get your popcorn ready for this hair-raising thriller. If you're interested, check out our review of My Name and list of filming locations!
---
REFLECTION OF YOU
너를 닮은 사람
Network: JTBC
Cast: Go Hyun-jung, Shin Hyun-bin, Choi Won-young, Kim Sang-ho
Release Date: October 13, 2021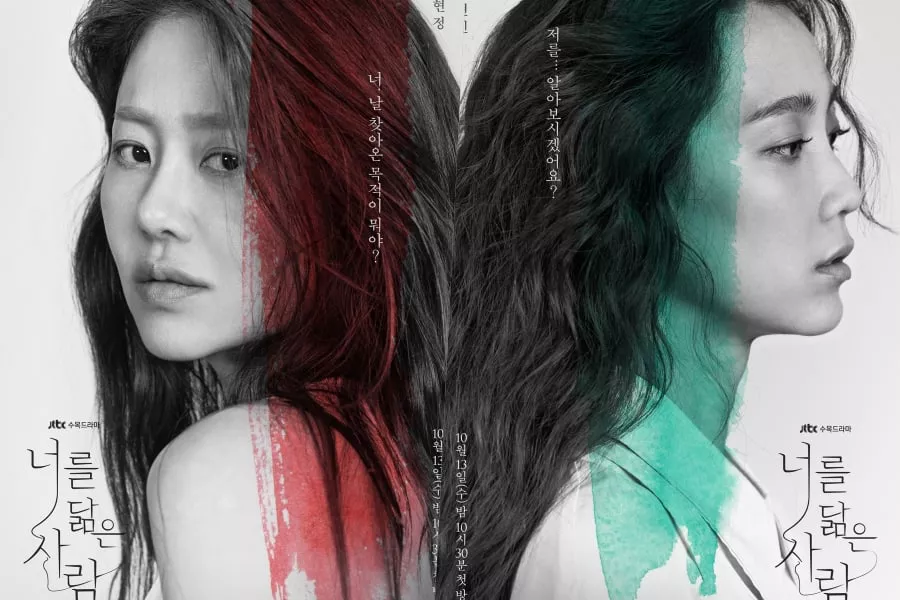 Source: JTBC
This drama stars A-list actress Go Hyun-jung and Shin Hyun-bin, who you might recognize from Hospital Playlist.
Go Hyun-jung plays a woman who grew up poor, but is now successful painter with a rich husband and two children who seems to be living the perfect life.
However, she is unsatisfied and feels she's spending her time pointlessly. During this slump, she meets Shin Hyun-bin's character, a woman who may not be rich, but is still full of life.
---
THE KING'S AFFECTION
연모
Network: KBS
Cast: Rowoon (SF9), Park Eun-bin
Release Date: October 11, 2021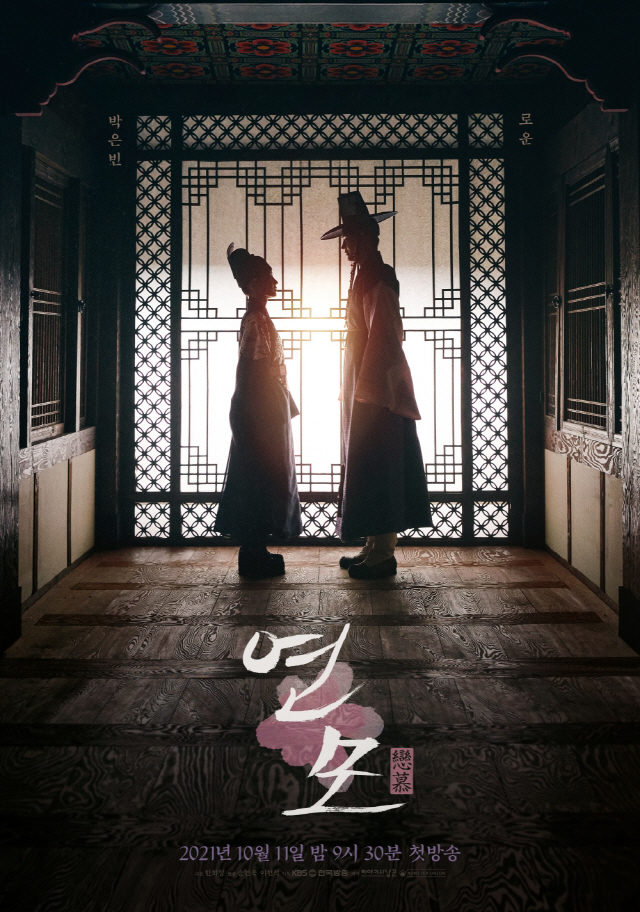 This sounds like it will be another interesting historical drama as it is a romantic drama with the twist of the female lead pretending to be a man. We've seen this in other hit dramas, like Coffee Prince and Moonlight Drawn By The Clouds.
Park Eun-bin plays the daughter of the Crown Prince and twin sister of Lee Hwi. She was supposed to have been killed since twins were considered an ominous sign. SF9's Rowoon plays Lee Hwi's handsome and smart teacher.
---
SQUID GAME


오징어 게임
Network: Netflix Original Series
Cast: Lee Jung-jae, Park Hae-soo
Release Date: September 17, 2021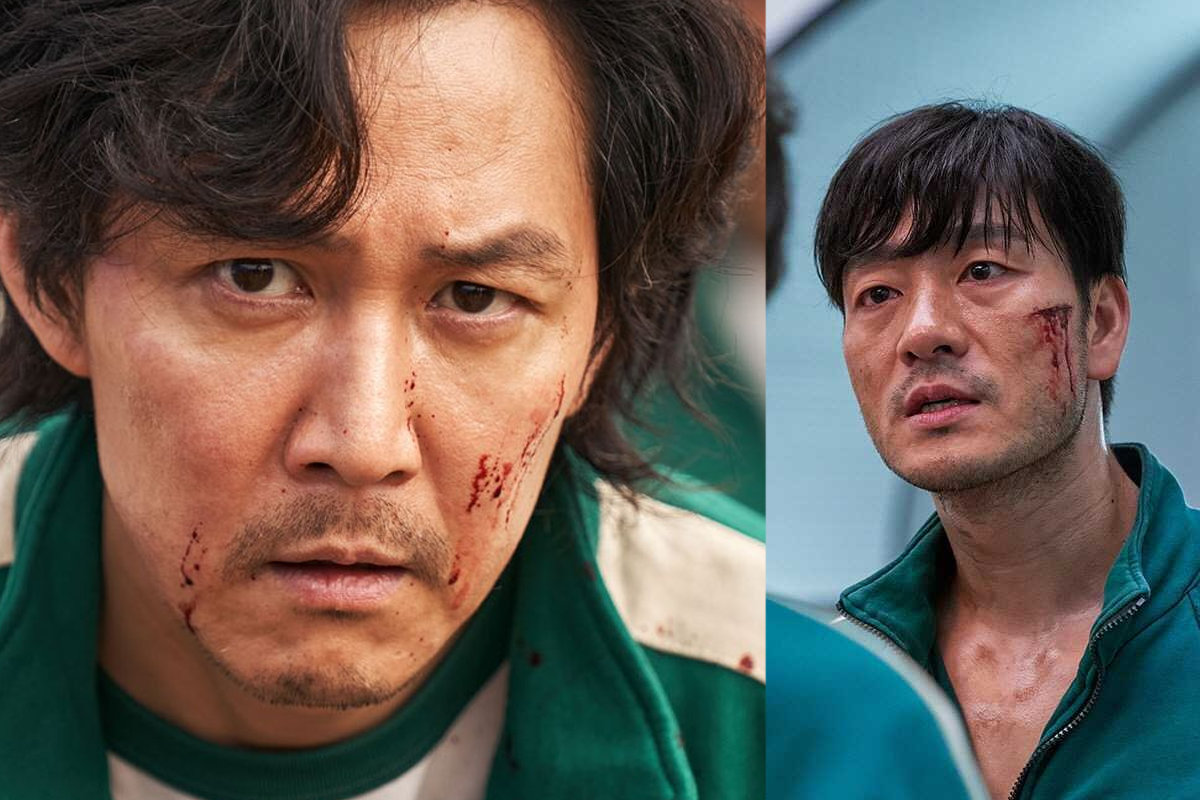 People who are struggling in life suddenly receive an invitation to a mysterious survival game. But what is the truth behind this game? And what will people gain and lose after participating?
The Netflix original drama Squid Game is currently being filmed. How will the leads Lee Jung-jae and Park Hae-soo work together? We are excited to find out.
---
LOST
인간실격
Network: JTBC
Cast: Ryu Jun-yeol, Jeon Do-yeon
Release Date: September 4, 2021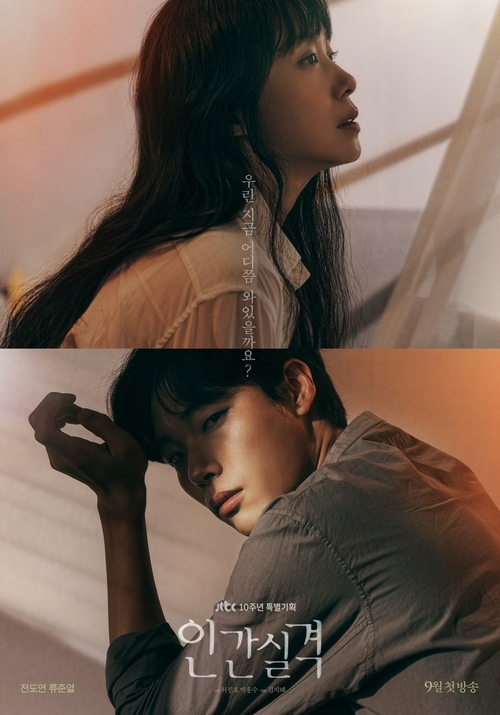 This drama will take over Nevertheless's time slot on JTBC.
Boo Jung (Jang Do-yeon) is a 40 year old woman working as a ghost writer. She hasn't achieved much and doesn't know where to go in life.
Kang Jae (Ryu Jun-yeol) is a 27 year old businessman afraid that he will always remain a nobody.
This drama will tell the story of hard-working regular people, who realize that nothing is happening in their lives.
---
LOVERS OF THE RED SKY
홍천기
Network: SBS
Cast: Kim Yoo-jung, Ahn Hyo-seop, Gong Myung
Release Date: August 30, 2021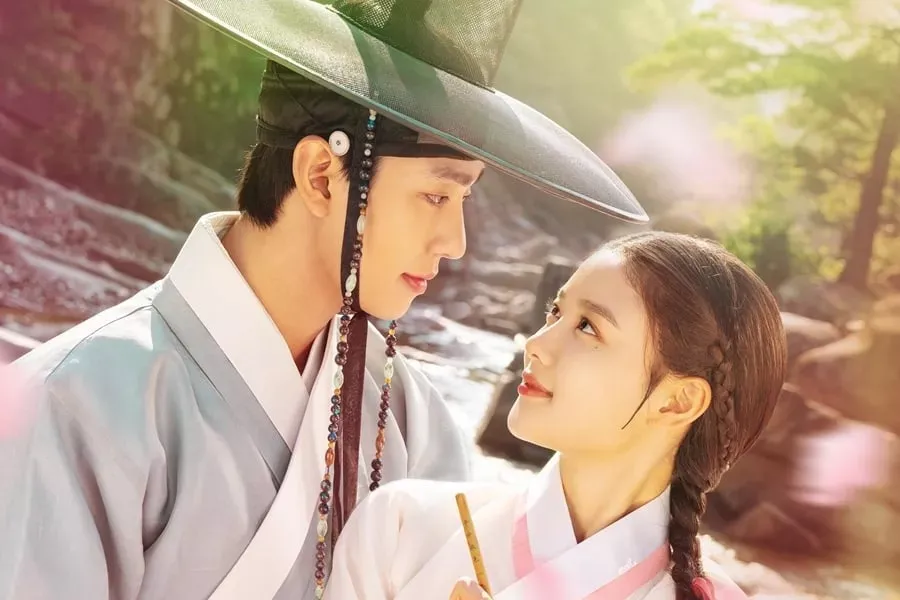 This fantasy historical drama will focus on the Joseon time period and center around the first female painter to be selected by the Royal Academy of Painting.
Kim Yoo-jung plays Hong Cheon-gi, a woman who was born blind, but has become a painter after regaining her sight. She meets a scientist Ha Ram, played by Ahn Hyo-seop. He became blind after a childhood accident, but is able to see the future.
---
HOMETOWN CHA-CHA-CHA
갯마을 차차차
Network: tvN
Cast: Shin Min-a, Kim Seon-ho, Lee Sang-yi
Release Date: August 28, 2021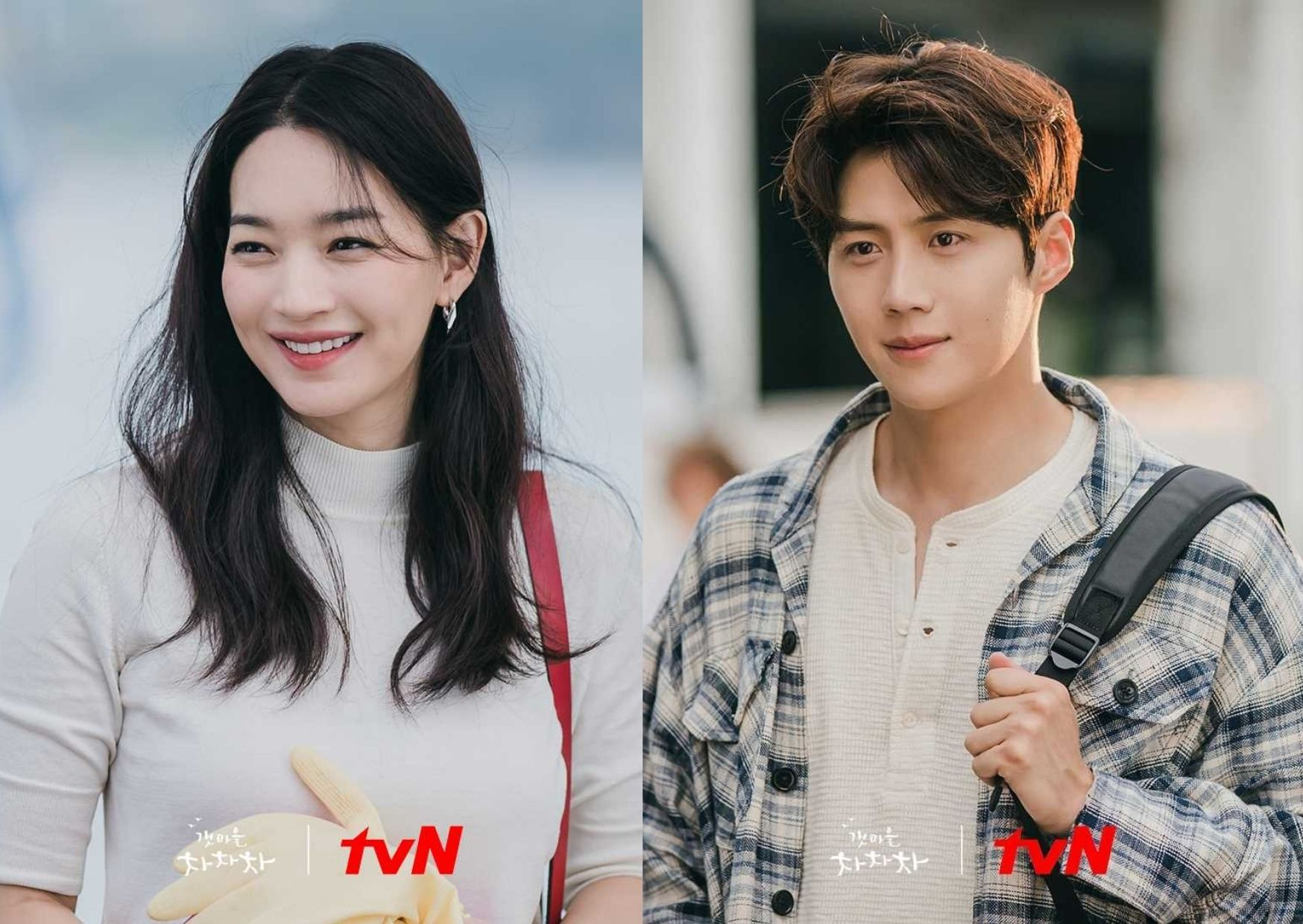 This romantic comedy drama is also available for streaming on Netflix and is already receiving high viewer ratings.
It's a heartwarming story about the lives of dentist Yoon Hye-jin (Shin Min-a), who must move to a small village from the big city, and kind and helpful Hong Du-sik (Kim Seon-ho).
We can't wait to see how this love story will unfold!
---
I'M WATCHING YOU
지켜보고 있다
Network: tVN
Cast: Kim Bo-ra
Release Date: August 26, 2021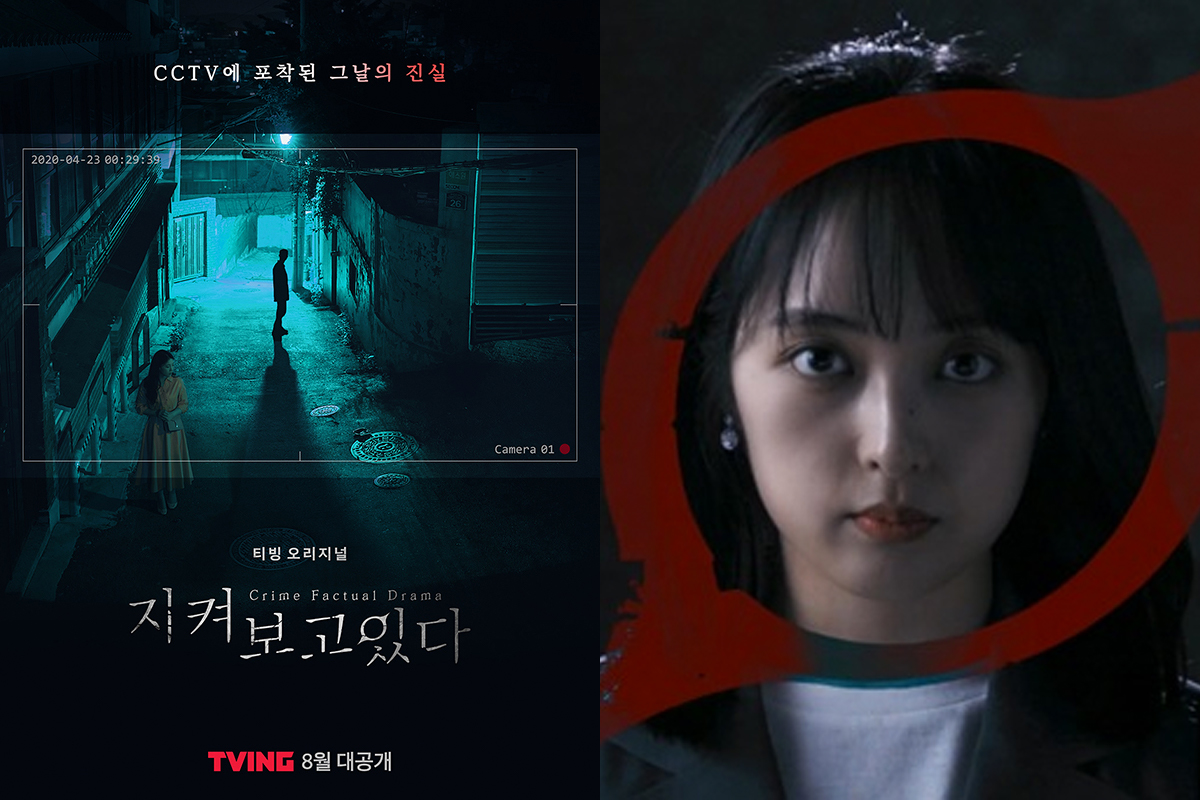 It is a series based on crimes that have actually happened. It will feature crimes involving people in their 20s and 30s, such as violence, stalking, sex crimes, and murder.
It portrays the in a realistic way through the eyes of society, rather than the point of view of the victims and perpetrators.
---
POLICE UNIVERSITY
경찰수업
Network: KBS
Cast: Jinyoung (B1A4), Jung Soo-jung (f(x)), Cha Tae-hyun
Release Date: August 9, 2021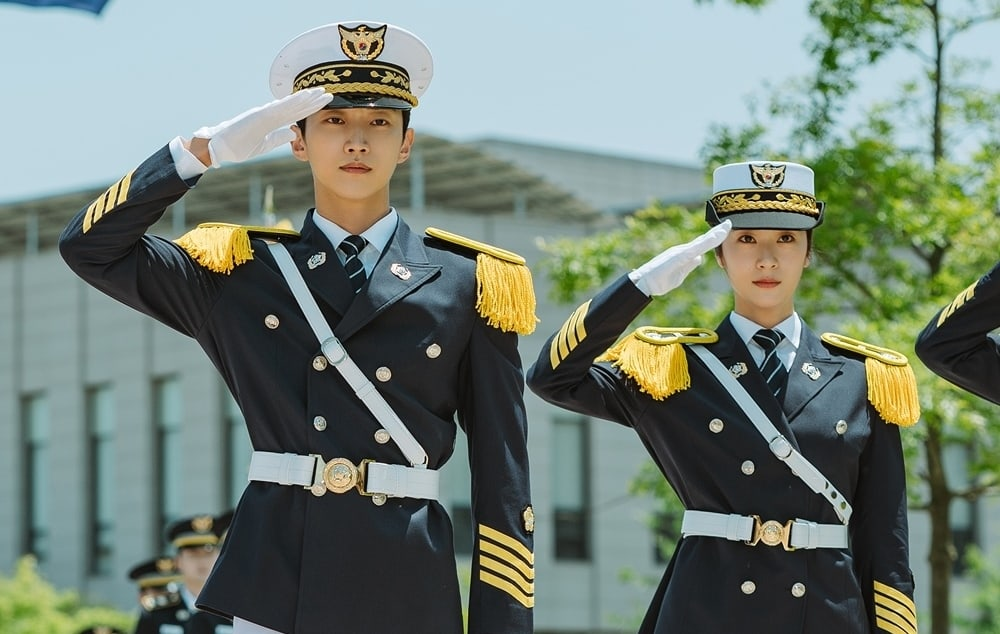 In this drama, Jinyoung plays a former hacker who teams up with another student, played Jung Soo-jung, to uncover corruption. They work together with the experienced professor, played by Cha Tae-hyun.
Of course, there is some romance sprinkled in too!
---
THE ROAD: THE TRAGEDY OF ONE
더 로드: 1의 비극
Network: tvN
Cast: Ji Jin-hee, Yoon Se-ah
Release Date: August 4, 2021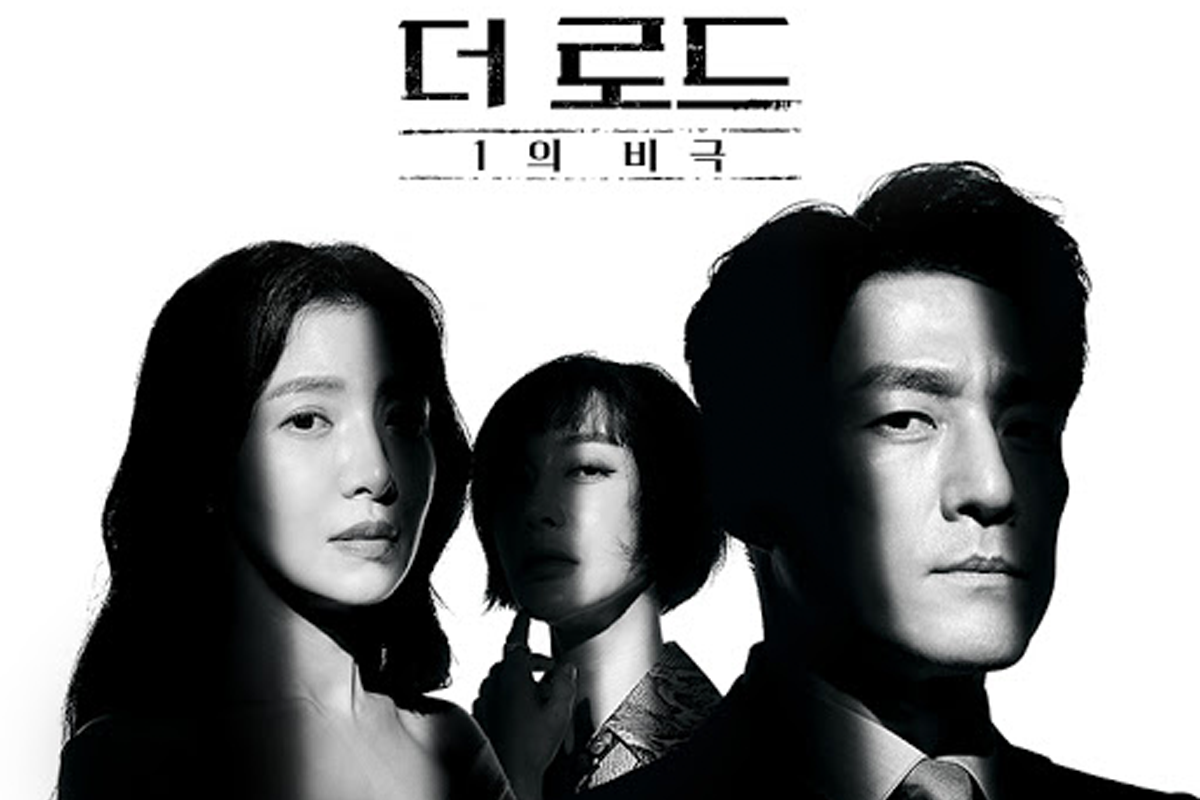 Based on the mystery novel The Tragedy of One by Japanese author Rintaro Norisuki, the series begins with a tragedy that takes place on a rainy night at Royal the Hill, which is home to the wealthiest and most powerful 1% in Korea.
The series will tell of desires and secrets that lead to ongoing tragedy, and in the end, the secrets of the rich are revealed one by one. This forces them to face the unpredictable consequences of every sin they have committed.
---
KINGDOM: Ashin Of The North
킹덤 아신전
Network: Netflix Original Series
Cast: Jun Ji-hyun, Park Byung-eun
Release Date: July 23, 2021
Running Time: 93 minutes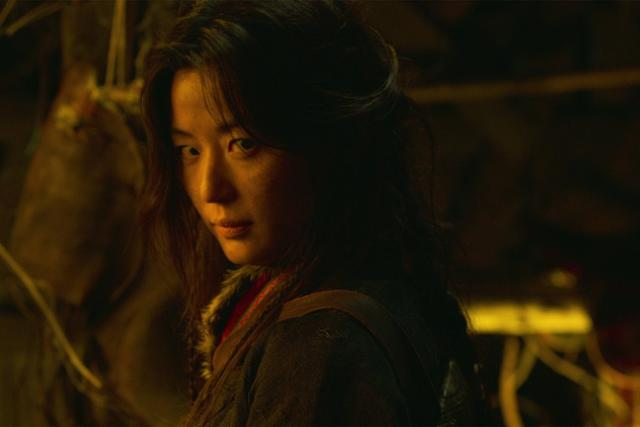 We were all passionately waiting on season 3 of the zombie drama, and it's really exciting to hear that this spin-off has been released on Netflix.
The special episode is not as long and packed with stories as the previous two seasons at just 93 minutes long, but we get a closer look into Ashin and her perspective of the zombie-filled world.
Writer Kim Eun-hee says that Ashin is one of the most significant characters in the story and that she wanted to make special episodes to share the world of Ashin (played by Jun Ji-hyun).
---
VOICE 4
보이스4: 심판의 시간
Network: OCN
Cast: Lee Ha-na, Song Seung-heon
Release Date: June 18, 2021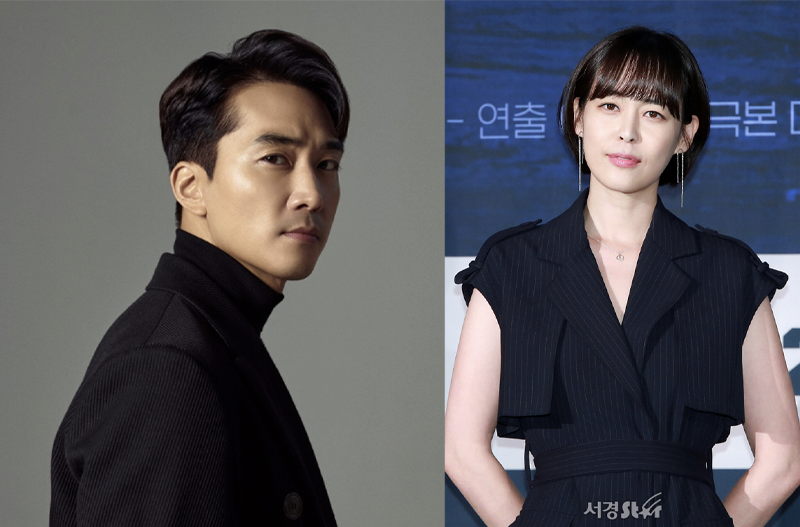 Following 3 successful seasons with a great lineup of actors including Lee Jin-wook and Jang Hyuk, season 4 of Voice will star Song Seung-heon as the main character along with Lee Ha-na, who has led all the seasons.
A new director will shoot the drama while the plot will take place on the stunning island of Jeju-do.
---
SO NOT WORTH IT
내일 지구가 망해버렸으면 좋겠어
Network: Netflix
Cast: Park Se-wan, Shin Hyun-seung, Choi Young-jae, Minnie, Han Hyun-min
Release Date: June 18, 2021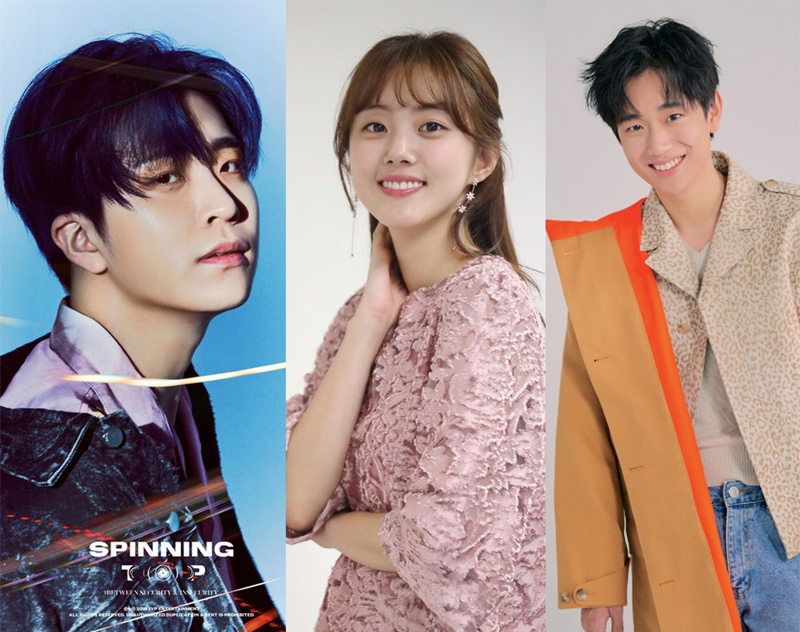 This sitcom takes place in an international dorm of a university in Seoul. The director Kwon Ik-joon is the one who produced classic sitcoms including Three Guys And Three Girls and the Nonstop series.
Korea is long overdue for a good sitcom and we're looking forward to this one!
---
HOSPITAL PLAYLIST SEASON 2


슬기로운 의사생활

Network: tvN
Where To Watch: Netflix
Release Date: June 17, 2021
Cast: Cho Jung-Seok, Yoo Yeon-Seok, Jung Kyung-Ho, Kim Dae-Myung, Jeon Mi-Do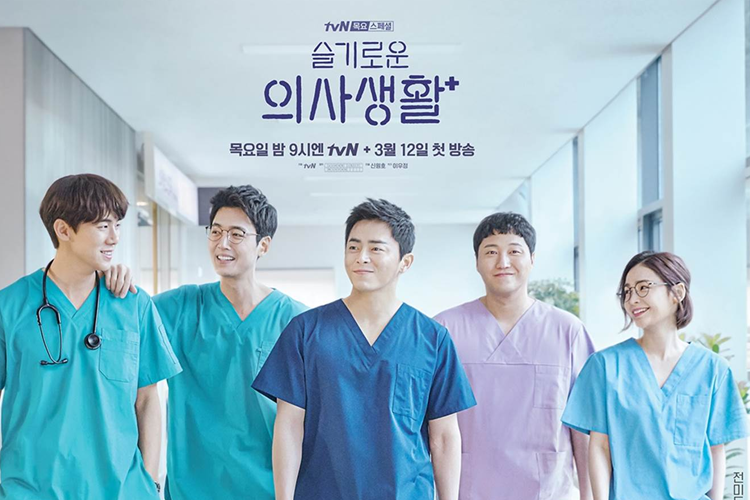 One of the best dramas of 2020, Hospital Playlist was simultaneously popular on television and on Netflix. The final episode laid the groundwork for a stellar season two, which we're all happy to see come to fruition.
Production and filming have been taking place and will continue to take place throughout this winter, with the season premiere scheduled to come in the same time frame as season 1.
So keep an eye out next March to follow along with the gang as they continue their story.
---
MINE




마인
Network: tvN
Where To Watch: Netflix
Release Date: May 8, 2021
Cast: Lee Bo-young, Kim Seo-hyung, Lee Hyun-wook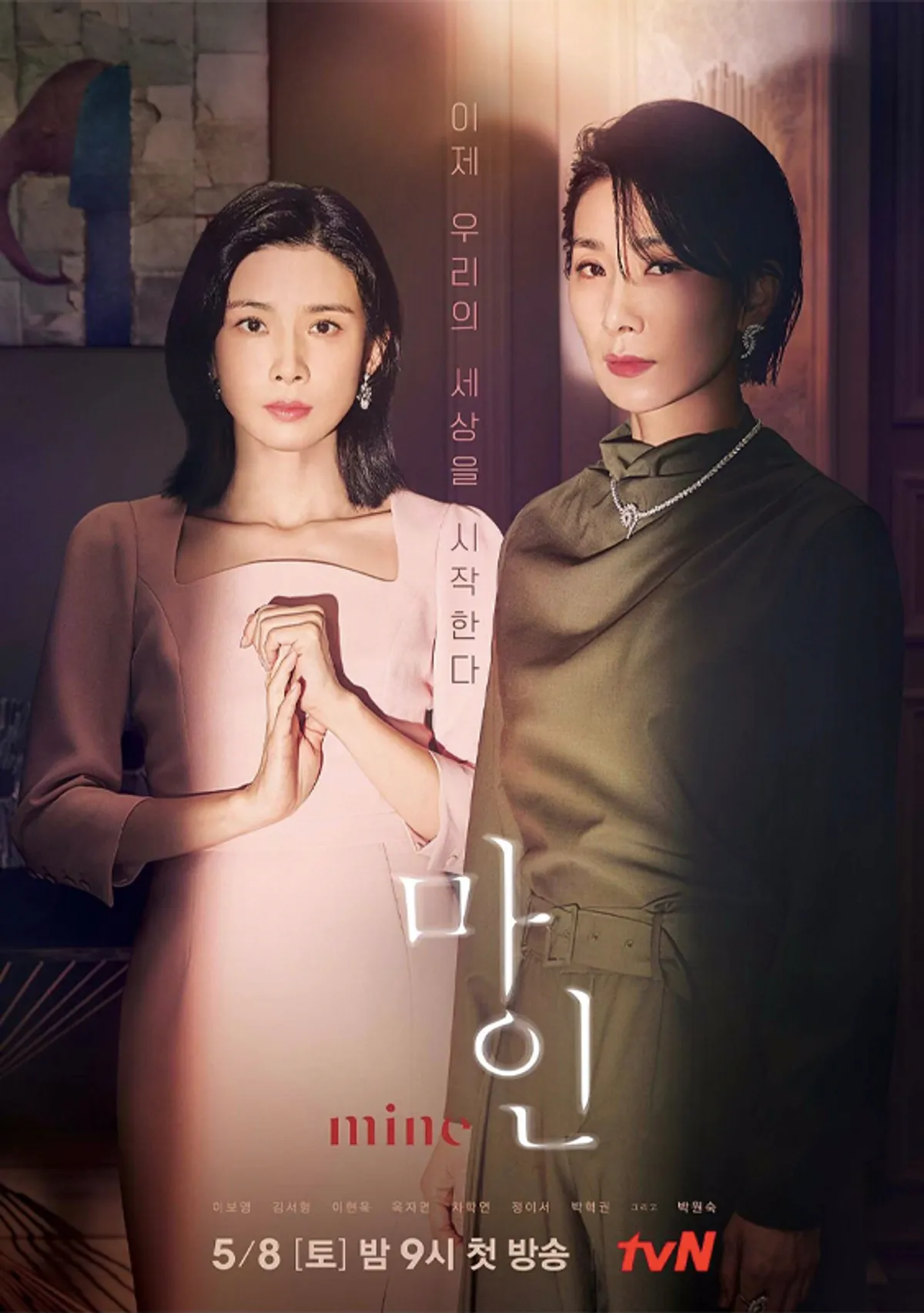 Daughters-in-law of a large conglomerate family and their happiness are put to test when a maid and a tutor start working for the family.
The maid and the tutor as well as the wealthy family members all hold secrets which slowly begin to unfold.
---
IMITATION


이미테이션

Network: KBS
Release Date: May 7, 2021
Cast: Jung Ji-So, Lee Jun-Young, Park Ji-Yeon, Kang Chan-Hee, Yun Ho, Minseo, Lim Na-young & many more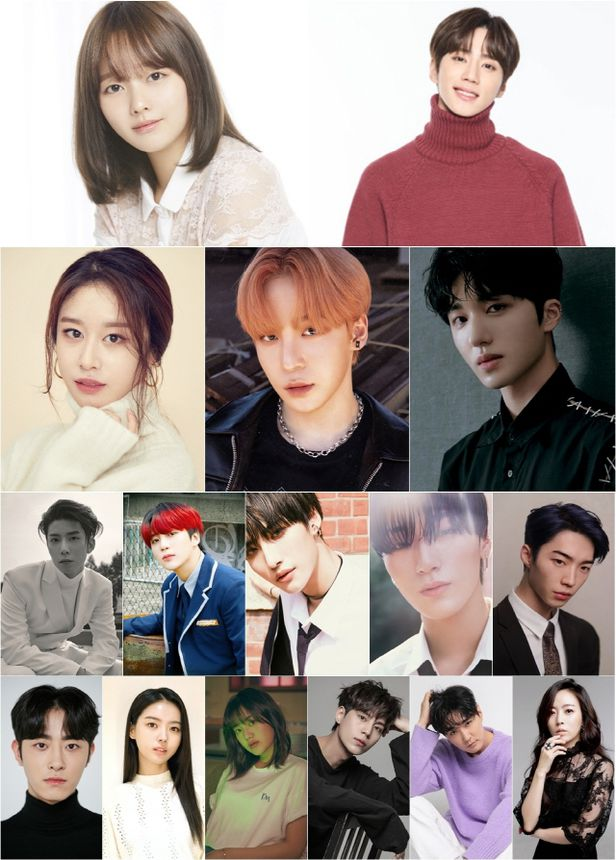 Imitation will feature a plot that revolves around idol groups and the amount of work that goes on behind the scenes.
We're used to seeing the finished product that appears on stage, but what people don't see is the struggle to get there in the first place.
It touches on many themes and topics popular in the kpop world, including bullying among idols, copying styles of other singers, and the countless dramatic events that unfold as rookie and seasoned idols compete for fame.
---
DARK HOLE
다크홀
Network: OCN, tvN
Release Date: April 30, 2021
Cast: Kim Ok-bin, Chae Seo-jin, Jang Dong-gun, Shin Ha-kyun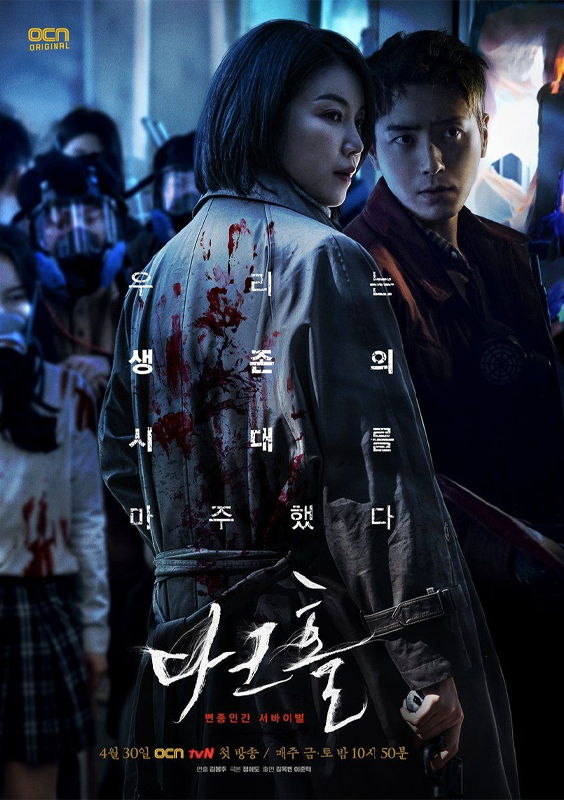 Strange smoke from a sinkhole turns people into human variants where they bleed black blood and hunt for human flesh.
The story shows survivors who fight together in the epidemic, one of whom did not turn into a human variant even though she inhaled the smoke.
---
MOVE TO HEAVEN
무브 투 헤븐: 나는 유품정리사입니다
Network: Netflix
Release Date: May 14, 2021
Cast: Lee Je-hoon, Tang Jun-sang, Hong Seung-hee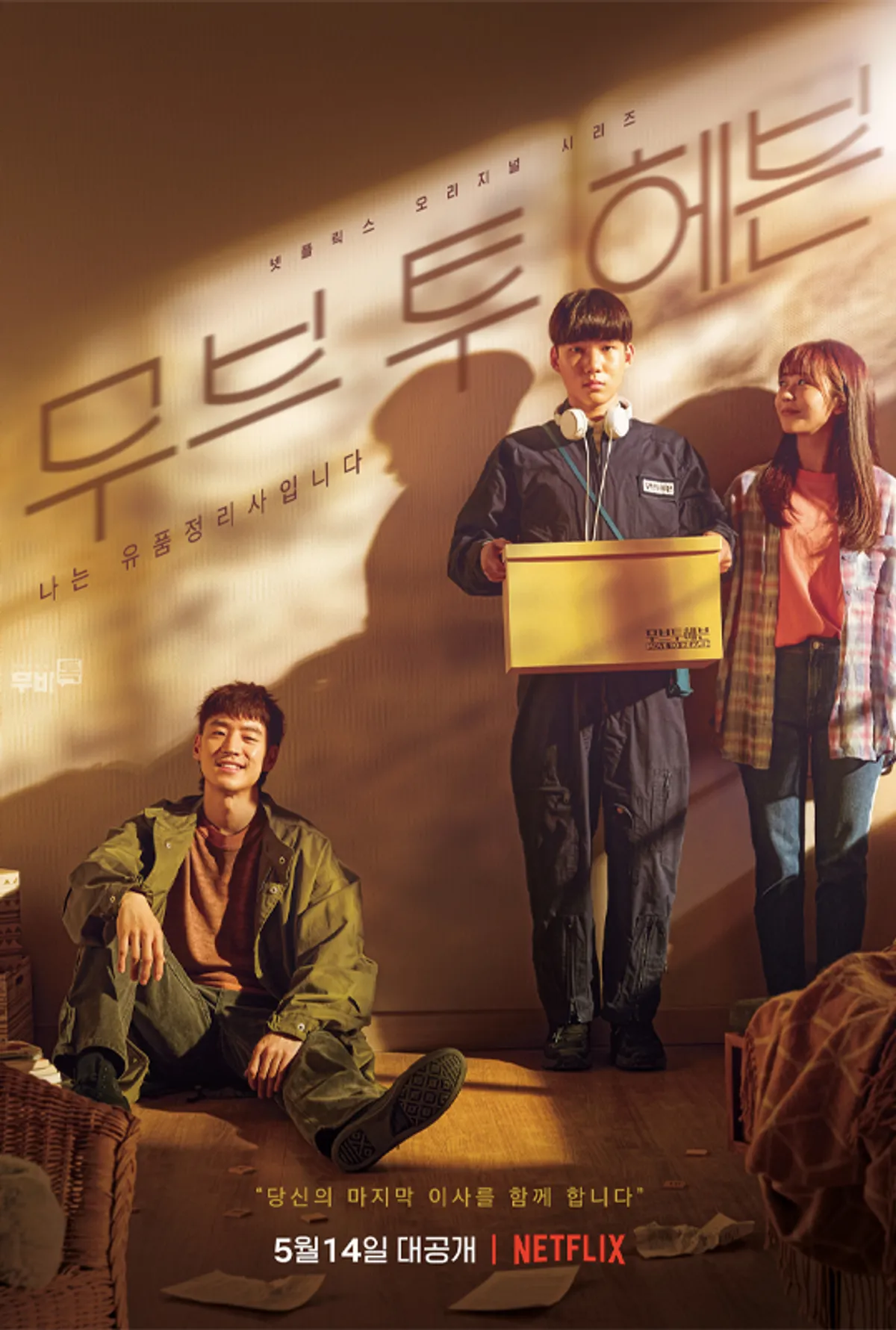 A teenager with Asperger's syndrome and his uncle, who suddenly appears after the death of the teenager's father, continue to run the family business together as trauma cleansers.
They clear out the possessions of the deceased and the many stories and emotions of the dead are uncovered.
---
MAD FOR EACH OTHER




이 구역의 미친 x
Networks: Kakao, Netflix
Release Date: May 24, 2021
Cast: Jung Woo, Oh Yeon-seo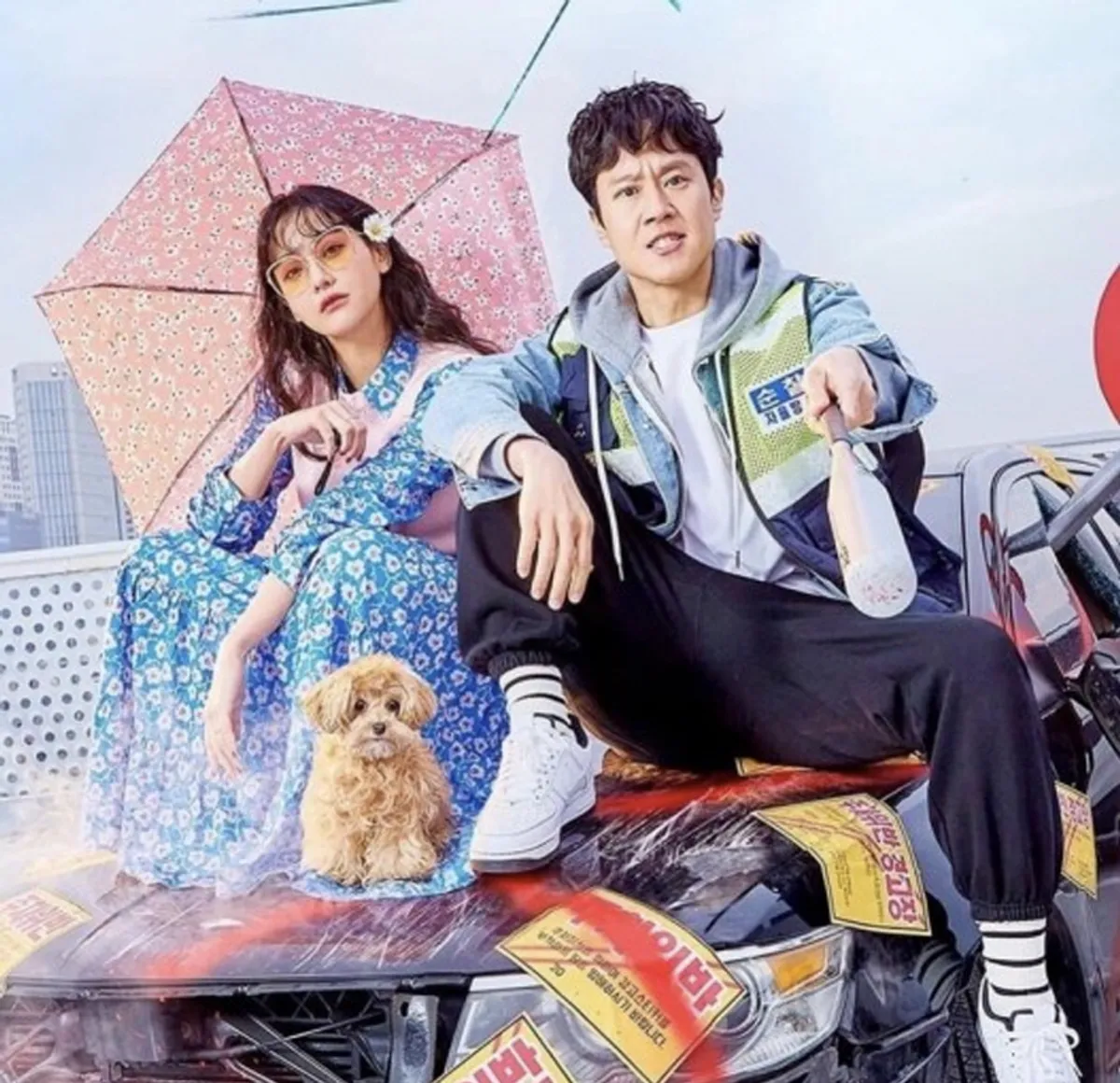 A man and a woman who are next-door neighbours happen to share a psychiatrist and find themselves keep crossing ways.
With personalities that are complete polar opposites, comic drama unfolds between the two.
---
YOUTH OF MAY
오월의 청춘
Network: KBS
Release Date: May 3, 2021
Cast: Go Min-si, Lee Do-hyun, Keum Sae-rok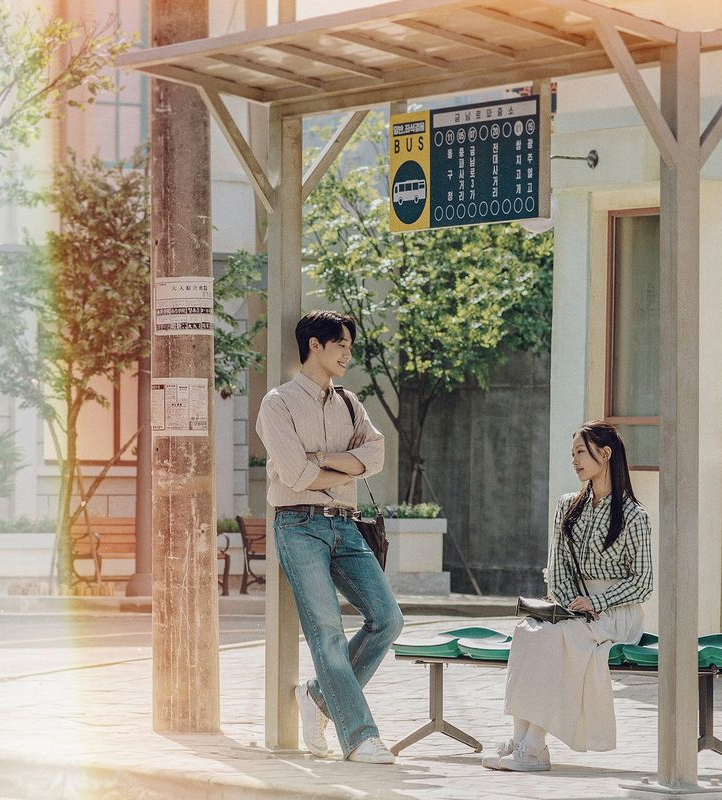 This retro human melodrama takes place in May 1980 where Hee-tae, a medical student, and Myeong-hee, a nurse, fatefully fall for each other amid a whirlwind of history.
---
DOOM AT YOUR SERVICE
어느 날 우리집 현관으로 멸망이 들어왔다
Network: tvN
Release Date: May 10, 2021
Cast: Park Bo-young, Seo In-guk, Lee Soo-hyuk, Kang Tae-oh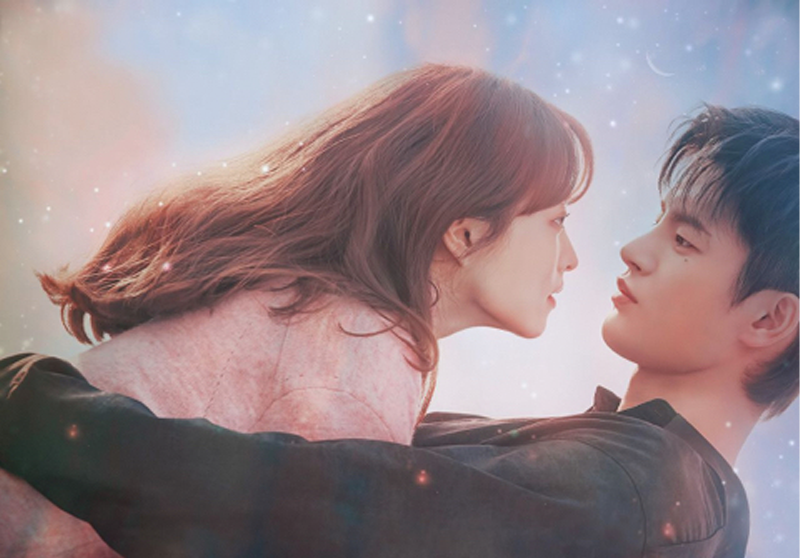 A web fiction editor decides to bet her life and love on an unexpected fate that intervenes in her ordinary life.
---
UNDERCOVER
언더커버
Network: JTBC
Release Date: April 23, 2021
Timeslot: Fridays & Saturdays
Cast: Ji Jin-hee, Kim Hyun-joo, Han Go-eun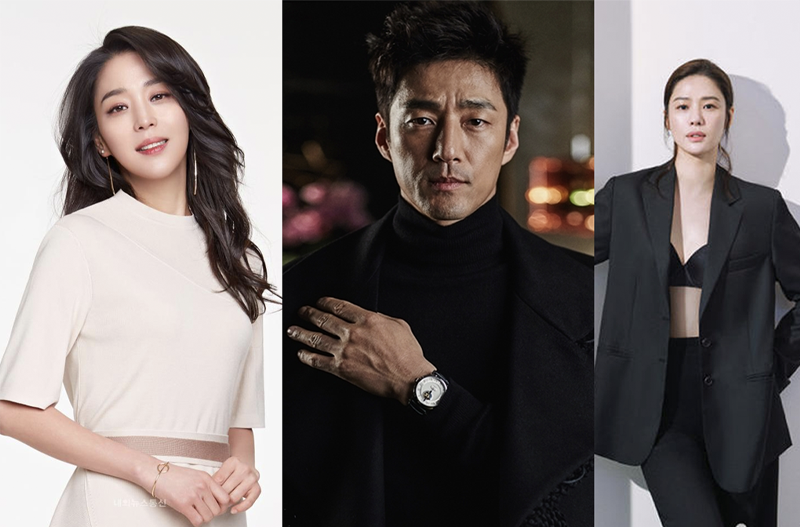 A remake of the popular British tv series with the same title, the story shows Han Jeong-hyun (played by Ji Jin-hee), an agent at the National Intelligence Service, who has been hiding his identity for a long time, and a human rights lawyer (played by Kim Hyun-joo), who becomes the first chief of the Corruption Investigations unit.
Han Go-eun plays an agent named Go Yun-ju, who has been mentally and physically hurt while performing an undercover mission.
---
BEYOND EVIL
괴물
Network: JTBC
Release Date: February 19, 2021
Cast: Yeo Jin-goo, Shin Ha-kyun, Choi Dae-hoon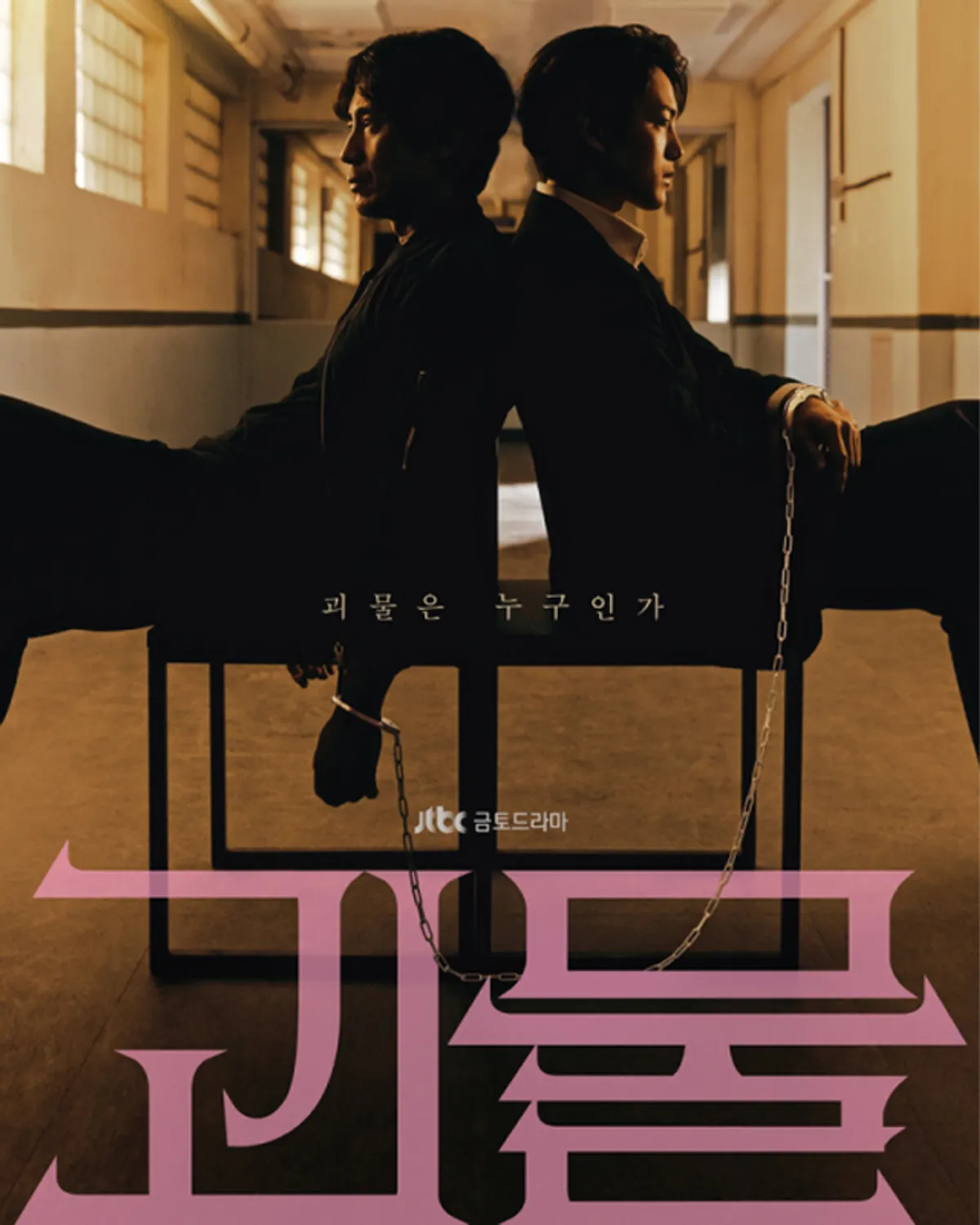 This Korean drama focuses on the interactions between an ordinary old policeman who is way past his prime and spends time doing tedious chores in the office, and the son of the new high-ranking official. They team up to catch a serial killer of a cold case from 20 years ago ravaging a small countryside town.
When the two policemen start working together, killings start happening again, causing the two to hold suspicions for each other.
What is it that makes such monsters? Are they formed by society or are they born that way? This drama explores these questions and more.
---
MISS MONTE-CRISTO
미스 몬테크리스토
Network: KBS
Release Date: February 15, 2021
Timeslot: Monday to Friday
Cast: Lee So-yeon, Choi Yeo-jin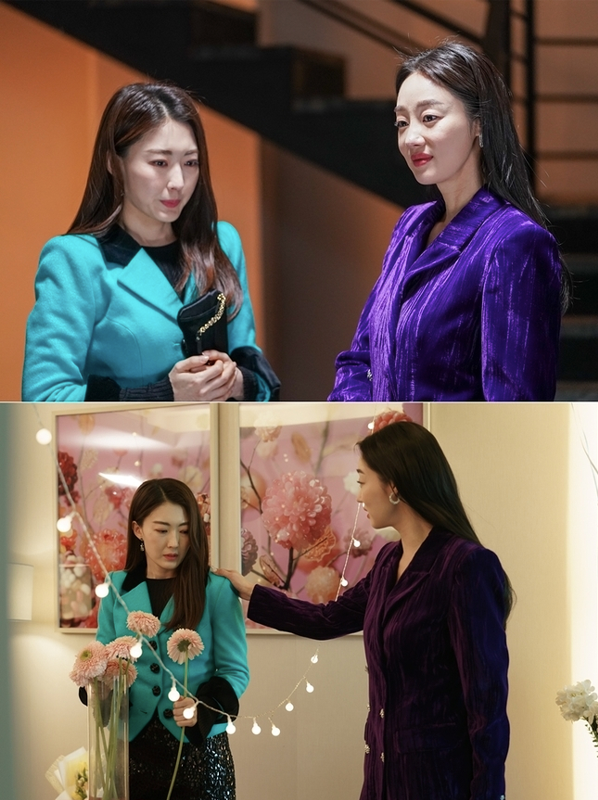 The friendship of three best friends from their teens completely gets demolished when two of them turn against one and plot for her death due to jealousy and greed.
The one who almost got killed her former best friends transforms into a relentless revenger and plans to punish them.
---
A GOOD SUPPER
밥이 되어라
Network: MBC
Release Date: January 11, 2021
Timeslot: Monday to Friday
Cast: Kang Da-hyun, Jung Woo-yeon (Hyoyoung), Jae-hee, Kwon Hyuk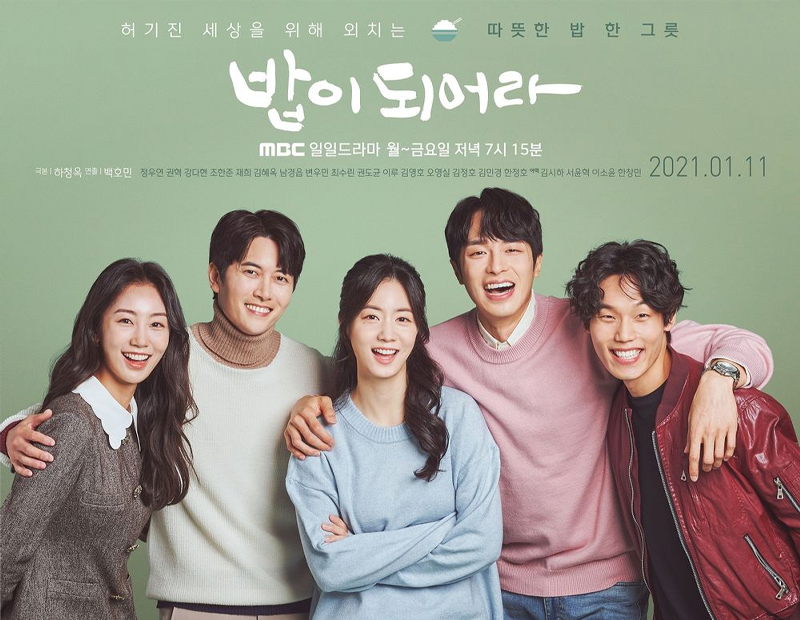 There stands a shabby restaurant that serves up humble meals by a train station in a small suburban town.
For more than 12 years, the regulars of the restaurant who are around the same age and the orphaned cook of the restaurant have formed a bond stronger than a family.
The drama shows a sense of warmth and reflects the daily lives of many Koreans who recharge with a hearty meal after a long day.
---
AMOR FATI
아모르 파티
Network: SBS
Release Date: April 12, 2021
Timeslot: Monday to Friday
Cast: Choi Jung-yoon, Bae Seul-ki, Kim Yeo-jin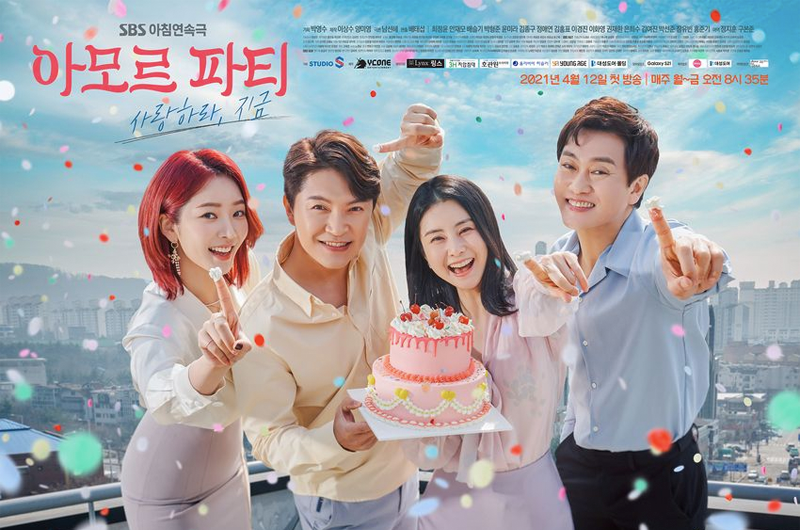 The drama tells stories of women who mainly live with the title "mother".
The stories vary from a mother who sacrifices everything for her children to a mother who abandons her own child for her own success and happiness.
The drama halted shooting due to a staff member getting infected with COVID-19 on April 15, but the drama will air without any issues for the time being as all the other staff members and cast tested negative.
---
TAXI DRIVER
모범택시
Network: SBS
Release Date: April 9, 2021
Timeslot: Fridays & Saturdays
Cast: Lee Je-hoon, Pyo Ye-jin, Esom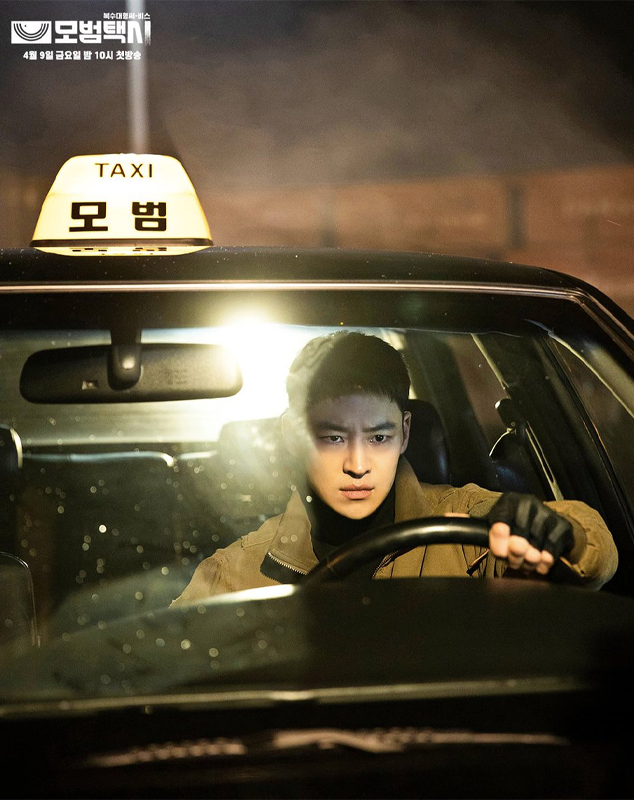 The drama's main topic in question is justice and how to define the word in the corrupt society we live in.
The story shows Dogi, a deluxe taxi driver, who fights and avenges on behalf of victims who have been treated unfairly.
Shocking True Stories Behind Drama Taxi Driver
---
SELL YOUR HAUNTED HOUSE
대박부동산
Network: KBS2
Release Date: April 14, 2021
Timeslot: Wednesdays & Thursdays
Cast: Jang Na-ra, Jung Yong-hwa, Kang Hong-seok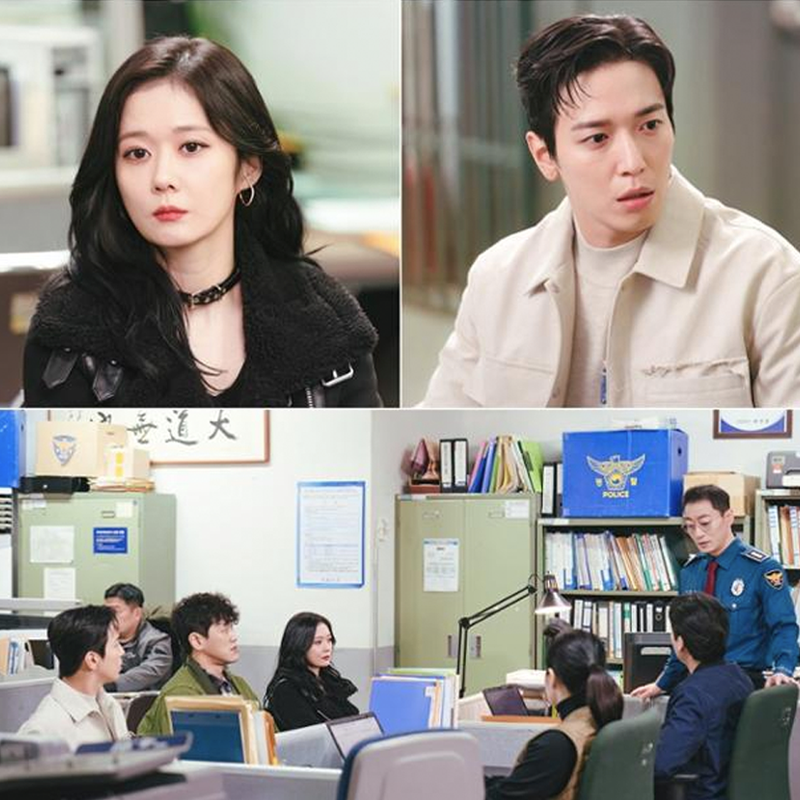 Daebak Real Estate is run by an exorcist (played by Jang Na-ra) who cleans out haunted buildings where ghosts show up nad people have died in.
A con-artist (played by Jung Yong-hwa) uses ghosts as a way of making money. These two start working together to solve the mystery behind her mother's death from 2 decades ago.
---
OH! MASTER!
오! 주인님!
Network: MBC
Release Date: March 24, 2021
Timeslot: Wednesdays & Thursdays
Cast: Lee Min-Ki, NaNa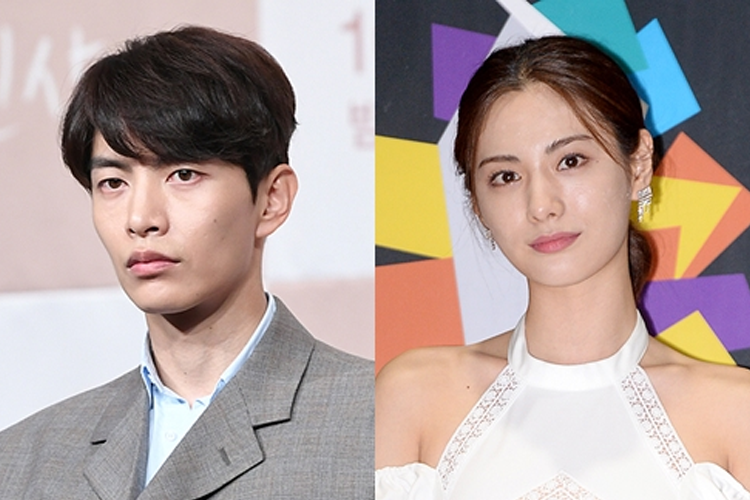 This drama seeks to capture a common theme in dramas: tell a romantic love story as well as deliver a comedic performance through clever writing. But it doesn't want to be just another typical Rom-Com.
The screenwriter, Jo Jin-Kuk, is hoping to strike gold with this drama. He has had success in the past, so let's see if he can deliver on both a romantic story with effectual comedy.
---
LAW SCHOOL


로스쿨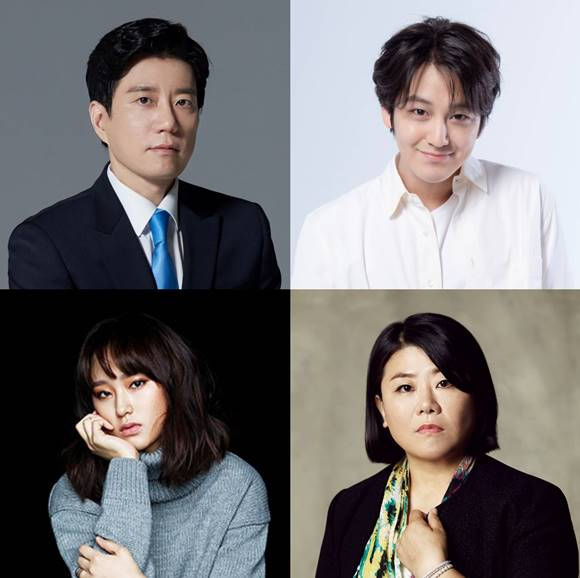 Yang Jong-Hoon (played by Kim Myung-Min) is a former prosecutor who now teaches at a university as a law professor.
He is known for his harsh approach to teaching, which he sees as integral to cultivating successful candidates for the law field. But the entire university becomes enshrouded in a murder mystery in which everyone is a suspect.
The rest of the supporting cast are all well-known and successful actors and actresses that will no doubt make sure that, at least in the acting regard, this drama delivers quality to viewers.
---
NAVILLERA
나빌레라
Network: tvN
Cast: Park In-hwan, Song Kang, Hong Seung-hee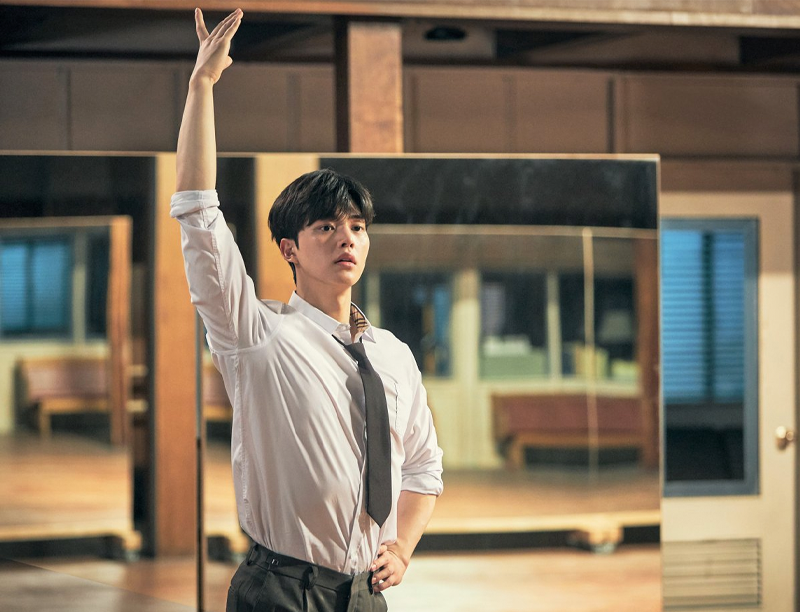 Navillera, adapted from the webtoon of the same name, is another Song Kang drama we can all look forward to!
The story tells the story of a 70-year-old man who is at the end of his life and a 23-year-old boy who has just begun to live his. Song Kang is determined to play the role of the ballet boy in Navillera.
---
LOVE ALARM - Season 2
좋아하면 울리는
Network: Netflix Original Series
Cast: Kim So-hyun, Jung Ga-ram, Song Kang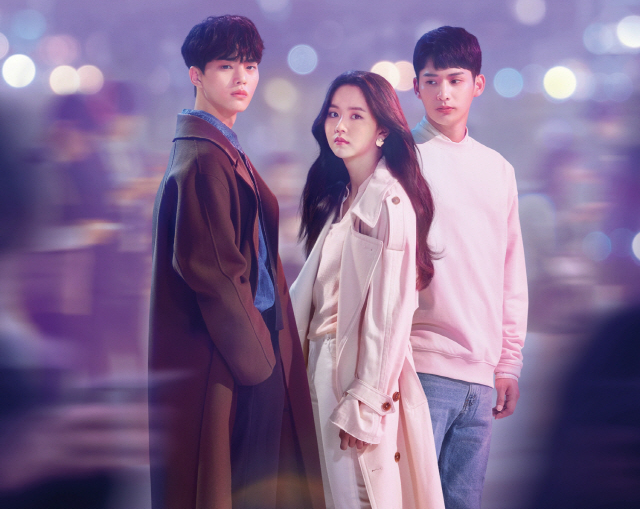 The first season of Love Alarm was received overwhelmingly positive reviews when it aired on Netflix, but the ending left many fans with questions. To everyone's delight, they confirmed a second season, and the filming has already wrapped up.
Let this relaxing drama full of sweet romance bring some joy to your every day.
---
SHE WOULD NEVER KNOW
선배, 그 립스틱 바르지 마요
Network: JTBC
Cast: Won Jin-A, Ro Woon, Lee Hyun-Wook, Lee Joo-Bin, Lee Gyu-Han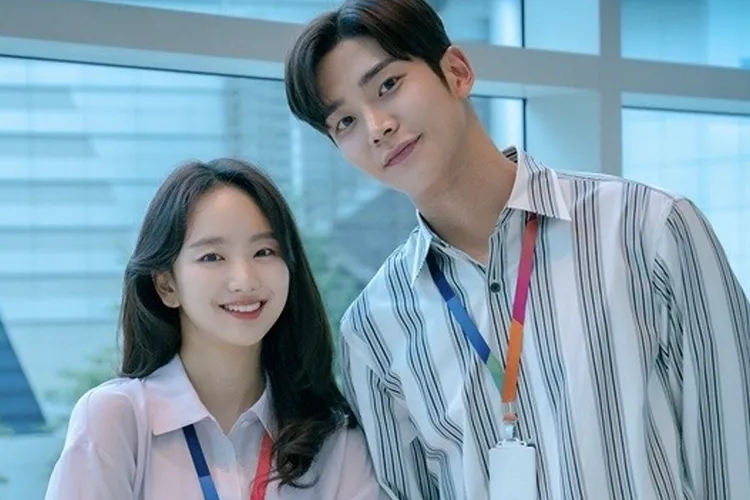 Yoon Song-A (played by Won Jin-A) works as a marketer for a cosmetic brand. Meanwhile, Chae Hyun-Seung (Ro-Woon) works with Yoon Song-A as a marketer.
He becomes romantically interested in her, but she rebuffs him due to her conviction that she doesn't date younger men.
The drama has been adapted from a book of the same title, which is known to be quite heartwarming.
---
LUCA
루카: 더 비기닝

Network: tvN
Cast: Kim Rae-Won, Lee Da-Hee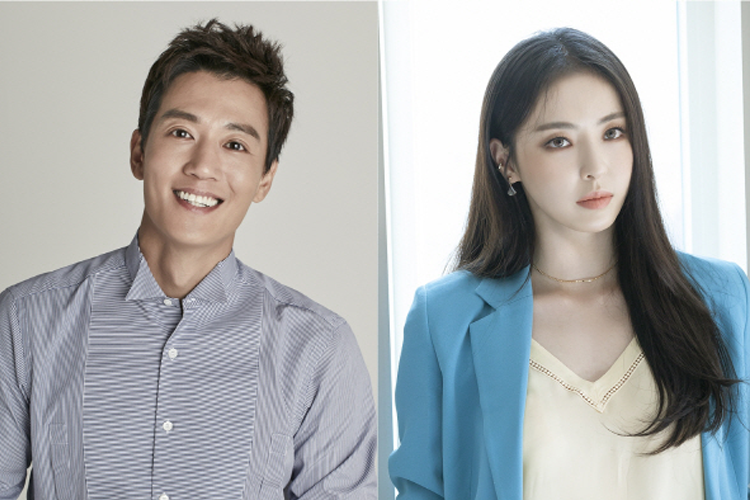 The tvN drama LUCA, which started filming this spring, finally wrapped filming in October and should be ready for premiere soon. The theme of this Korean drama is quite novel.
Ji-O (Kim Rae-Won) is born with a special power and is being pursued by dark forces. Goo-Reum (Lee Da-Hee) is a detective who teams up with Ji-O.
Due to the sci-fi aspects of this drama, it will utilize a lot of CGI and feel more like movie-level production quality.
---
RIVER WHERE THE MOON RISES
달이 뜨는 강

Network: MBC
Cast: Kang Ha-neul, Kim So-Hyun, Kim Ji-Soo, Choi Yoo-Hwa, Lee Ji-Hoon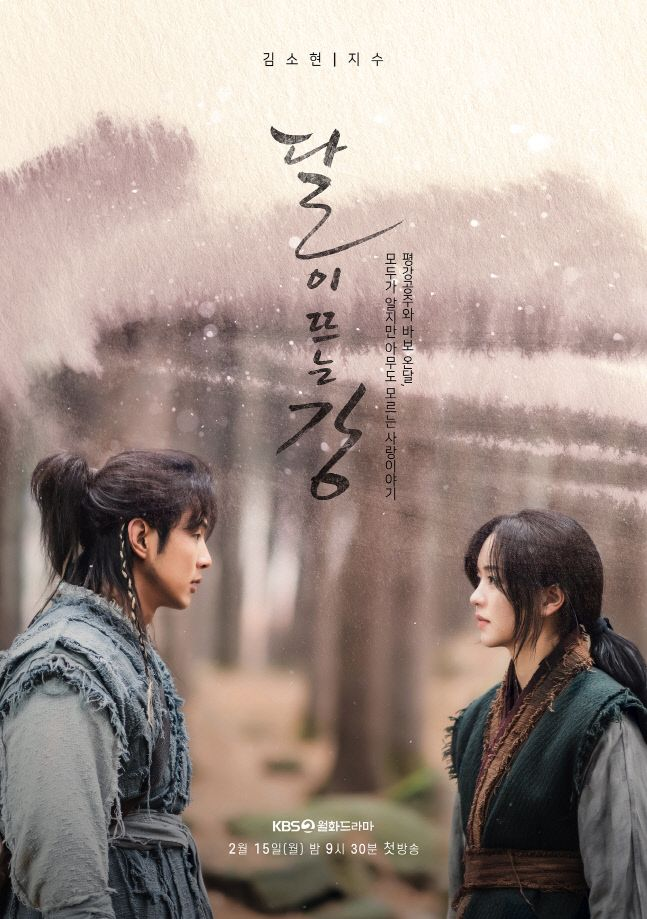 This drama is based on a classic folk tale about a man named On Dal.
The drama will focus on Pyong-Gang (played by Kim So-Hyun) who is a princess in Goguryeo raised as a soldier.
Kang Ha-neul, who starred in When The Camellia Blooms, will cameo as On Dal's father.
---
SISYPHUS: The Myth
시지프스
Network: JTBC, Netflix
Airtime: Wednesdays & Thursdays at 9pm
Cast: Park Shin-hye, Cho Seung-woo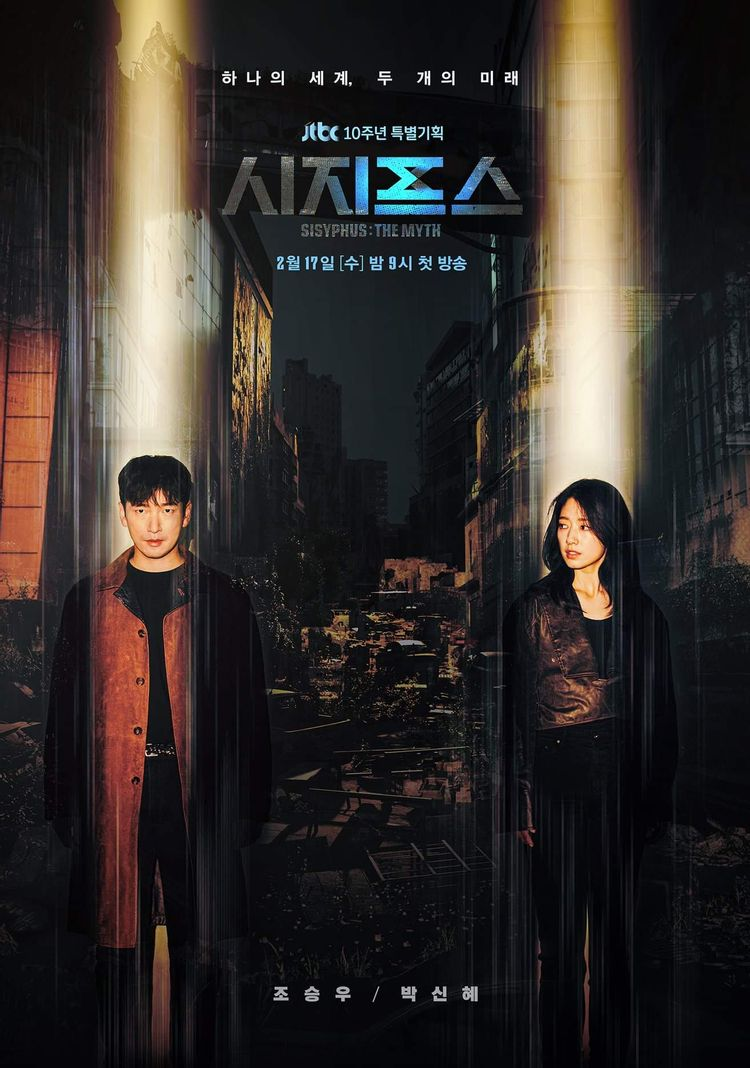 Sisyphus: The Myth is a fantasy mystery drama that shows the journey of Han Tae-sul, a genius engineer who tries to uncover the existence of a hidden identity in our world, and Kang Seo-hae, a saviour who has traveled a long and danerous path for him.
It's a special drama produced to honour JTBC's 10th anniversary. We can't wait to see how good it's going to be!
---
VINCENZO
빈센조
Network: tvN, Netflix
Cast: Song Joong-Ki, Jeon Yeo-bin, TaecYeon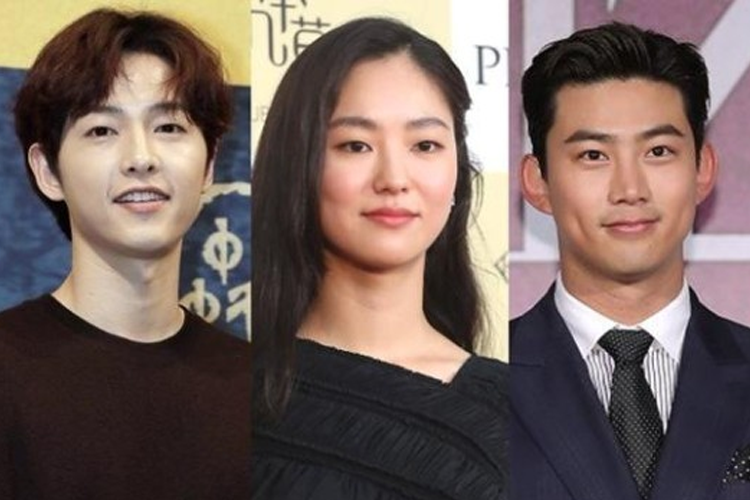 At age 8, Park Joo-Hyeong moves to Italy after being adopted and takes on the name Vincenzo Casano (Song Joong-Ki). He begins working for the mafia.
After fleeing to South Korea, he gets involved with a lawyer (Jeon Yeo-Bin) and he uses their relationship to start delivering his own brand of justice.
---
MONTHLY HOUSE


월간 집

Channel: JTBC
Release Date: June 16, 2021
Cast: Jung So-Min, Kim Ji-Suk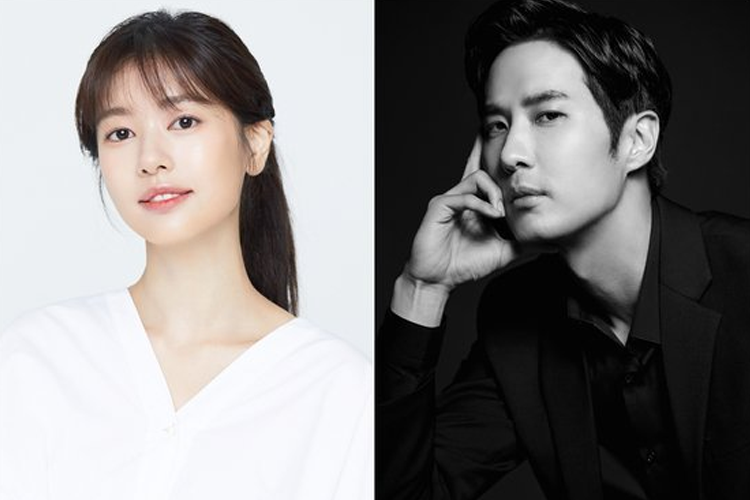 The premise for this drama will bring attention to a fairly persistent issue in Korea these days: real estate and the difficulty of acquiring your own home.
Na Young-won (played by Jung So-Min) is the editor of a successful magazine. Even though she has worked for 10 years, she can't afford her own home and lives in a monthly rental.
She gets a new roommate named Yoo Ja-Sung (played by Kim Ji-Suk), who actually buys the home to increase his assets.
After living together for a short time, Young-Won gets motivated to move out and buy her own house.
---
HELLO, ME!
안녕? 나야!

Network: KBS, Netflix
Air time: Wednesdays & Thursdays
Cast: Kim Young-Kwang, Choi Gang-Hee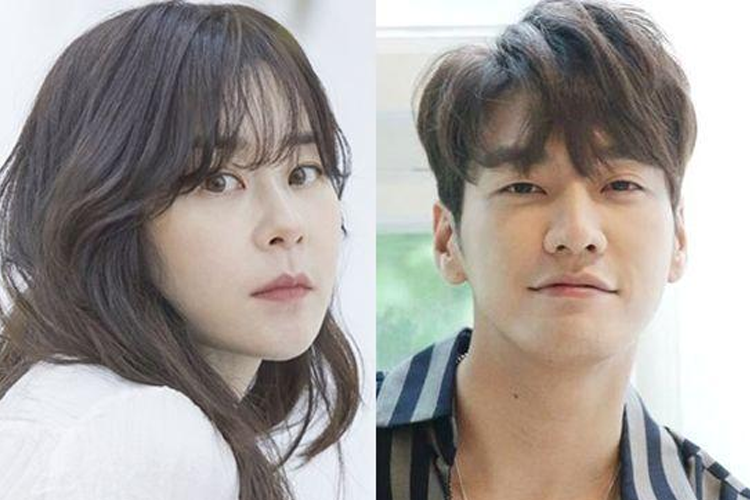 This particular drama will include elements of time travel. Ban Ha-Ni (played by Choi Gang-Hee) is a 37 year old, timid office worker. She tries to melt into the background of most situations.
But then she gets a visit from her 17-year-old self and is reminded of how free-spirited and outgoing she was.
It's a tale of self-discovery and evolution.
---
MOUSE
마우스

Network: tvN
Release Date: March 3, 2021
Cast: Lee Seung-Gi, Lee Hee-Joon, Park Joo-Hyun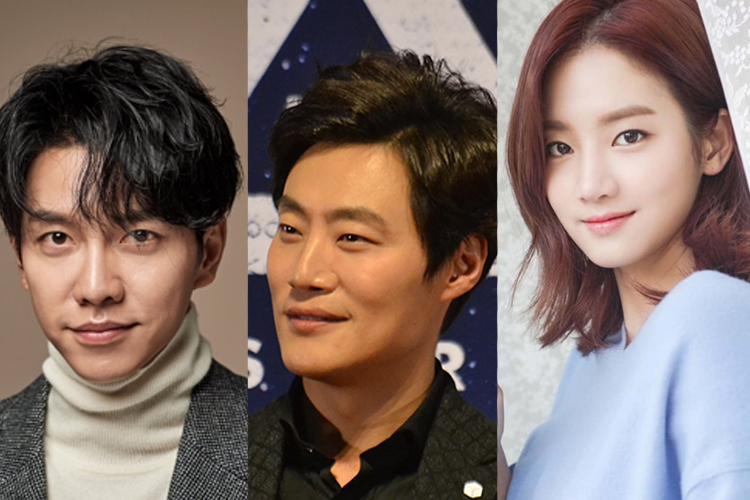 If psychological issues could be screened for in the womb, how would that affect our ability to correct sociopathic behavior before it becomes an issue?
Would parents still want to give birth to a potentially dangerous person? Would we be able to intervene and alter the course of their development?
These questions are at the center of the drama Mouse, which tells the stories of police officers attempting to catch a murderer who has terrified the entire nation.
---
Hopefully, you've enjoyed learning about some upcoming dramas for 2021.
Which ones seem the most interesting to you? I have my eye on a few of them!
---
---