How To Get A Driver's License In Korea - Step By Step Guide
A Driver's License Can Really Open Doors For Your Time In Korea If You're Willing To Brave The Traffic. So How Can You Get One?
Jeju is a really popular vacation destination year after year, even more so now that the Coronavirus has made is much more difficult to travel outside of Korea.
However, anyone who has been there can attest that although there are public buses available, they do not run frequently enough to be effective for tourists, nor do the stops tend to have favorable or convenient locations.
This can make it very difficult to get around freely, necessitating a rental car in order to make the most of your trip.
Of course, to rent a car, you'll need a driver's license. Having a Korean driver's license is the easiest method of course, but an international driver's license will also suffice, assuming you're licensed in your home country already.
So let's go through some of your options to get a driver's license in Korea, which you definitely should if you have a long term plan here.
---
METHOD 1
Swap Your Original License For A Korean OneSource: Shufti Pro
The easiest way to get a Korean license is to take your driver's license from your home country and exchange it for a Korean one at a place like the Seoul Global Center.
They will take your original license and keep it for the duration of the time that you keep the Korean one. There are stipulations of course, including whether or not your home country has an agreement with the Korean government.
You can double check this website to confirm whether your driver's license is valid for transfer or not: HERE
_

GENERAL PROCESS

1) Required Documents:

License from the country of origin
Valid passport
ID card
3 passport photos
Embassy certificate for validity of license
Certificate of Facts for entering/exiting Korea
Processing fee - can vary by location
2) Procedure:

If your country is on the list of countries with a valid exchange agreement, you will not have to take any test.
If it is not, however, you will have to take a written test to show your knowledge of Korean driving laws.
You will also be directed to the nearest hospital to get a health check, where they will confirm your vision. You will have to pay for this, but it is very cheap.

3) Receive Your License:

It often comes out the same day!
---
METHOD 2




International Driver's License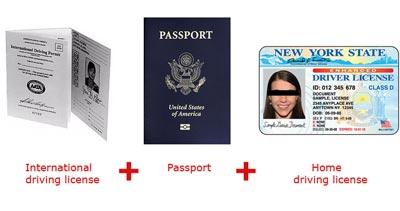 Source: Japan-Experience
If you already have an international driver's license or have gotten one in the past, you know how easy the process is. But of course, it only works if you already have a driving license on hand from your home country.
You'll just submit documents to the relevant agency in your country, including your passport information, foreign identification cards, driving licenses, and 3 passport photos.
The total registration fee is 8,500 won, but the downside is that it is only valid for one year, so you'll need to be cognizant of the expiration date at all times.
---
METHOD 3




Taking The Driving Test In Korea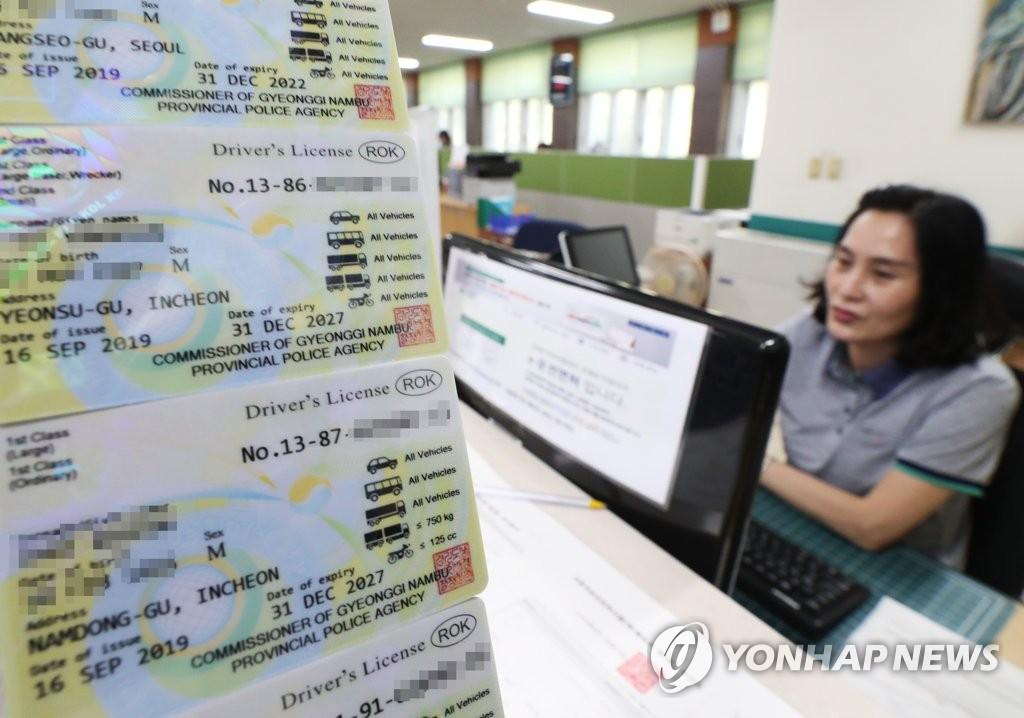 Source: Yonhap News
The process of taking a general driving license test is quite difficult and takes a lot of time.
It can be done both by people without a driver's license and those who have a driver's license that can't be directly exchanged, or maybe it expired. The validity is for 7 years, or 5 years if you're 65 years or older.
Those who don't know Korean don't have to worry because the Korean Department of Transport has prepared a test in English, Chinese, and Vietnamese.
_

GENERAL DRIVING TEST PROCESS

1. Register (Free)

You can prepare for the written test beforehand so that you're ready when you arrive. You can register either online or at the test site. This step is free, but you need to have a foreigner ID card with you.
2. Health Check (₩6,000)
There is a health check service at the testing site for 6,000 won, or you can bring health certificate from another hospital.
3. Written Test (₩10,000)
This exam has a total of 40 questions. If you fail the exam, you can come back to the exam the next day.
There is a condition that the exam must be passed within 1 year after registration.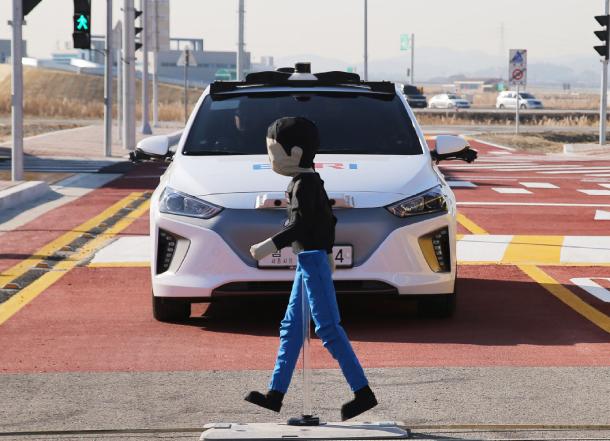 Source: Korea Joongang Daily
4. Driving Ability Test On A Closed Course (₩44,000)
This exam requires you to drive with an instructor.
You will be assessed on a grading system, subject to basic criteria such as using proper procedure when turning at an intersection, responding to emergency vehicles, etc.
If you fail the test, you can come back to retake the exam in 3 days, which costs 18,000 won.
5. Temporary Driver's License (₩3,500)
After passing the tests, you will receive a temporary driver's license that can be used for 1 year and costs 3,500 won.
6. Final Test (₩44,000)
This step requires a driving test on the real road. Again, if you fail the exam, you can come back to take the exam again after 3 days.
This procedure costs 25,000 won and you need to bring your temporary driver's license.
7.) Receive Your Driver's License
(₩8,000-₩10,000)
You've made it! Now you can drive around exciting places in Korea.
It's ₩8,000 to get your license printed in Korean and ₩10,000 in English.

Hopefully, this article gave you some hope for getting your driver's license in Korea.
You might or might not find that driving here is really similar to your home country. Regardless, you'll have access to a lot more places worth visiting in Korea.
Happy travels!
---