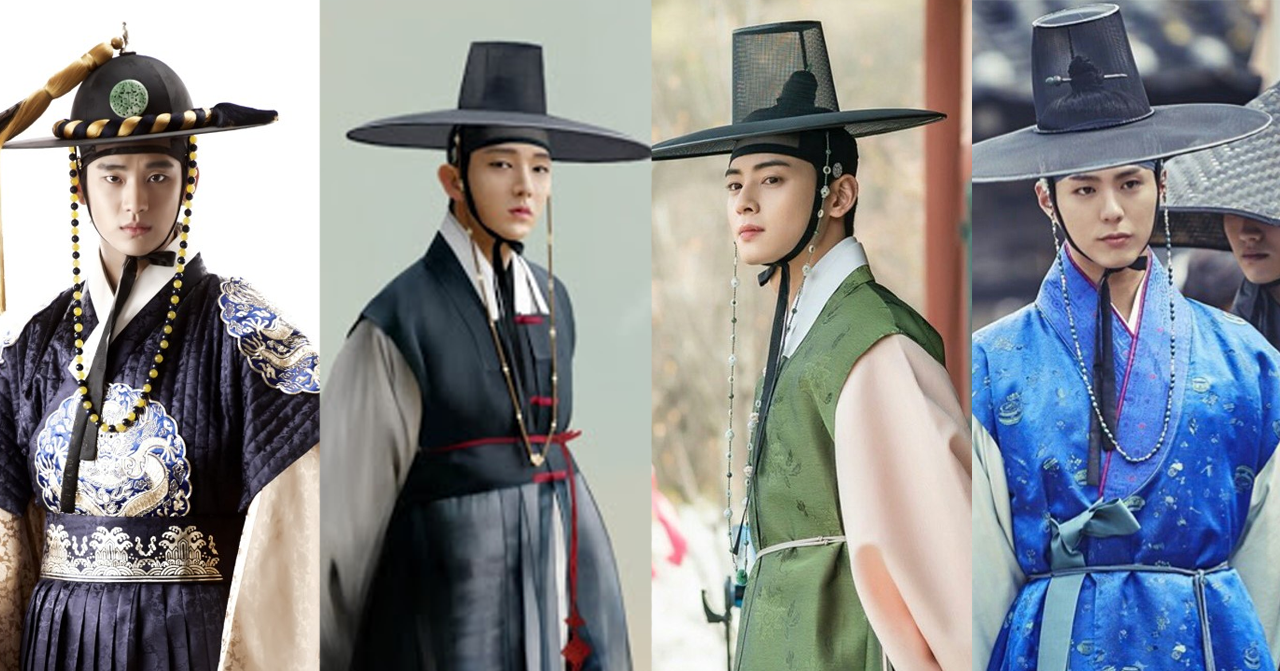 Recently, the Korean website Exciting DC (익사이팅 디시) conducted a survey asking which male actor looks best in traditional hanbok.
It was a close fight between the actors who finished in first and second place, but finally the last vote has been cast. Let's have a look at the result!
---
10. Jang Dong-yoon (280 votes / 1%)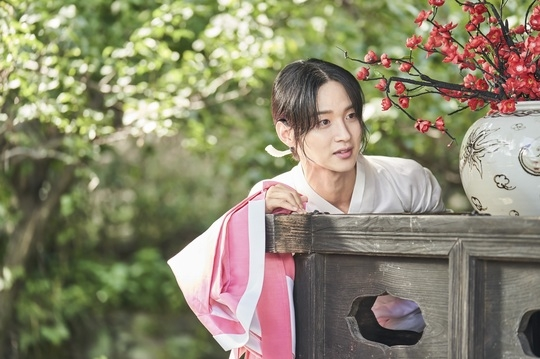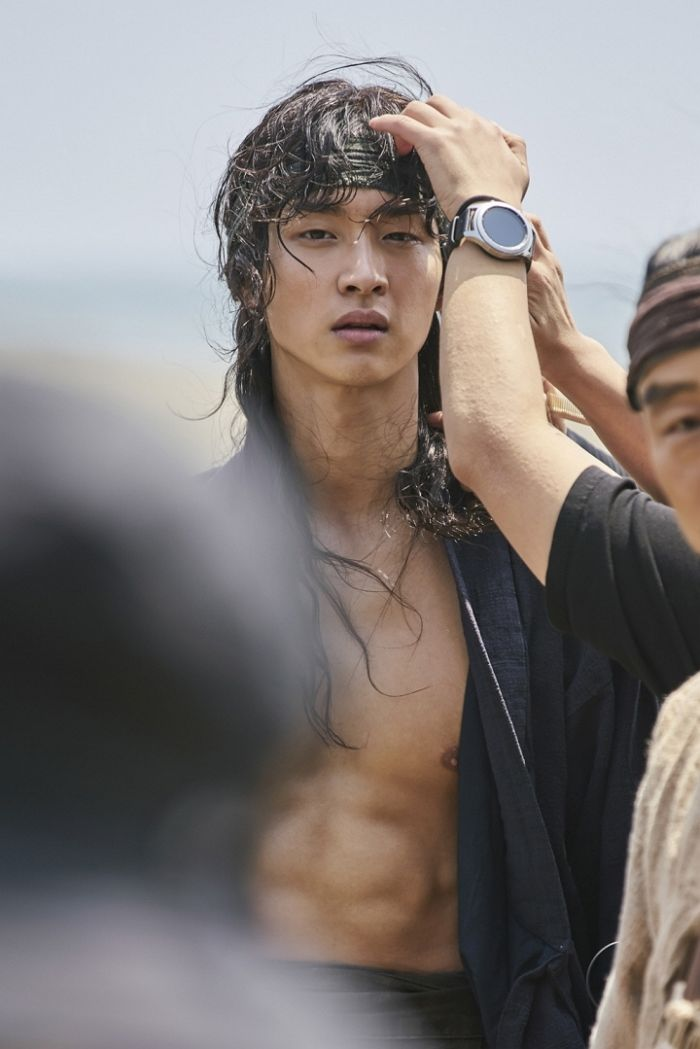 Jang Dong-yoon, who wore hanbok in the K-drama The Tale of Nokdu, finished in 10th place in the poll.
There was only a small difference in number of votes between him and the actors who finished below and above. Jang Dong-yoon's ranking is even more impressive considering the fact that he mostly had to wear a female hanbok throughout the drama series!
---
9. Ju Ji-hoon (316 votes / 1%)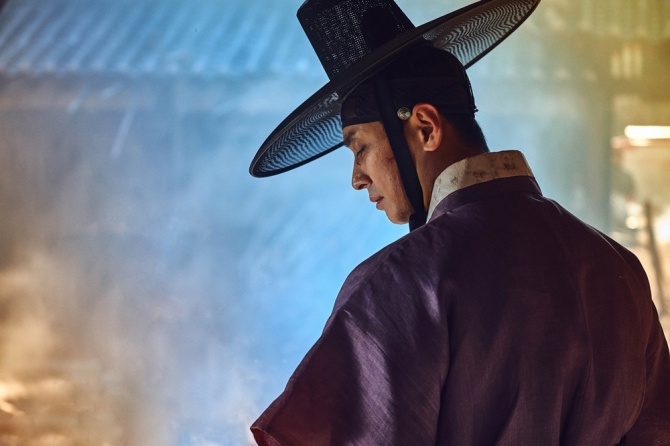 Ju Ji-hoon plays the eldest son in the drama Kingdom, and he wears his hanbok with the confidence of a runway model.
Although he was voted number 9 in the survey, we believe that he deserves to be even further up the list.
---
8. Song Joong-ki (374 votes / 1%)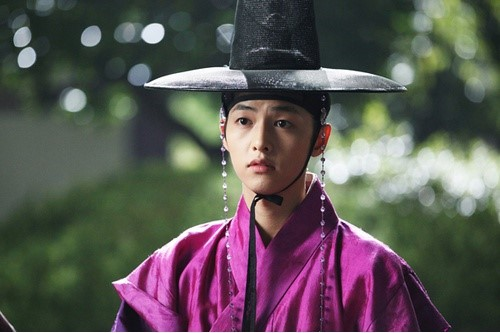 When he wore hanbok in the K-drama Sungkyunkwan Scandal, Song Joong-ki set a new standard on how to wear the traditional garment in style.
Although he had previously made his acting debut in the film A Frozen Flower, it was after wearing hanbok in a gorgeous fashion in Sungkyunkwan Scandal that his star quickly rose.
---
7. Kang Ha-neul (556 votes / 2%)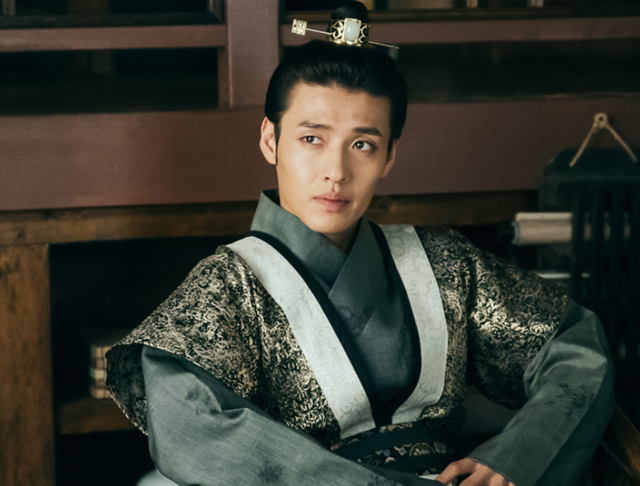 When fans thinks of Kang Ha-neul's hairstyle, most of them will remember his bangs in When the Camellia Blooms.
But his curly bangs in Moon Lovers: Scarlet Heart Ryeo were also something to behold. The hanbok helped showcase his beautiful facial features, capturing the hearts of fans.
---
6. Park Bo-gum (566 votes / 2%)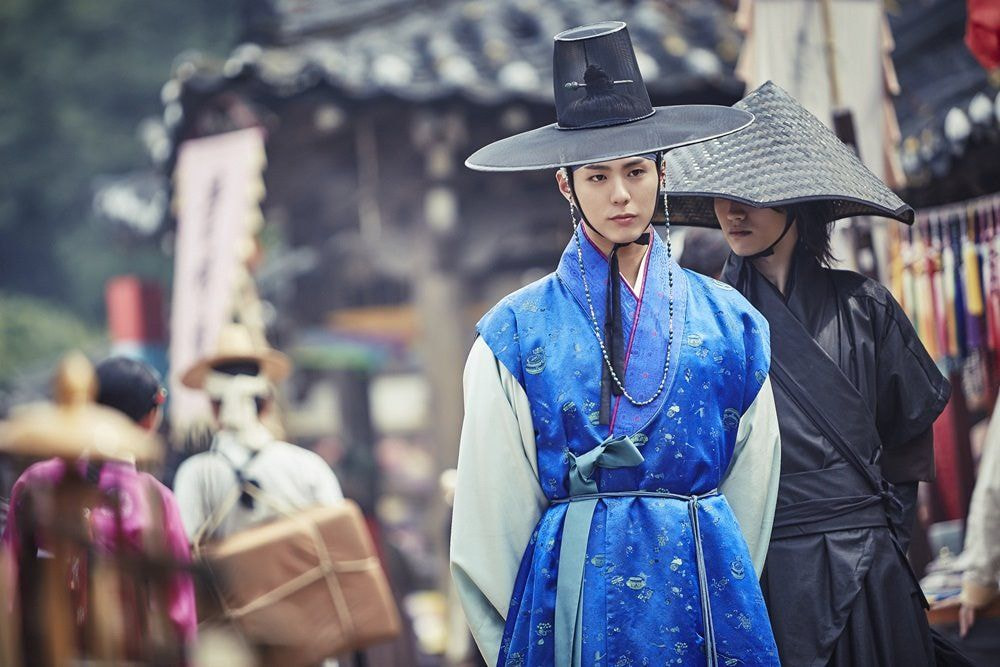 Park Bo-gum looked like nothing less than a piece of art in Love in the Moonlight. Recently, Park Bo-gum has mainly starred in modern dramas, the most recent one being Record of Youth.
But many fans still remember his handsome and impressive hanbok from Love in the Moonlight.
---
5. Yeo Jin-goo (612 votes / 2%)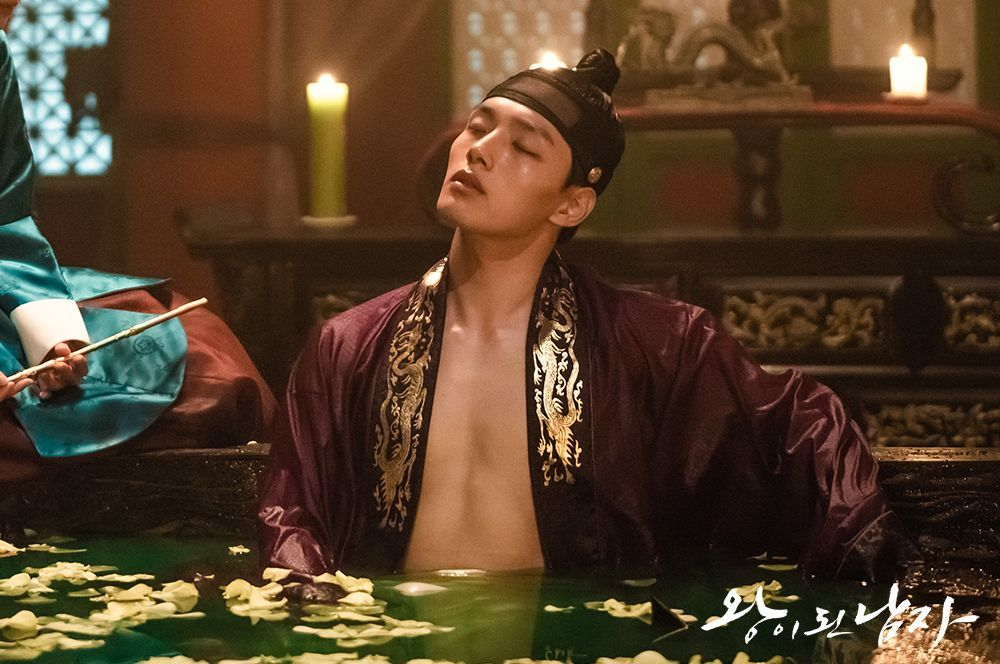 In the K-drama The Crowned Clown, Yeo Jin-goo wore his hanbok in such a fashion as to propel him to Top 5.
Having begun his career as a child actor, his lead role in this drama allowed fans to see his transformation into a handsome-looking man.
---
4. Cha Eun-woo (2923 votes / 11%)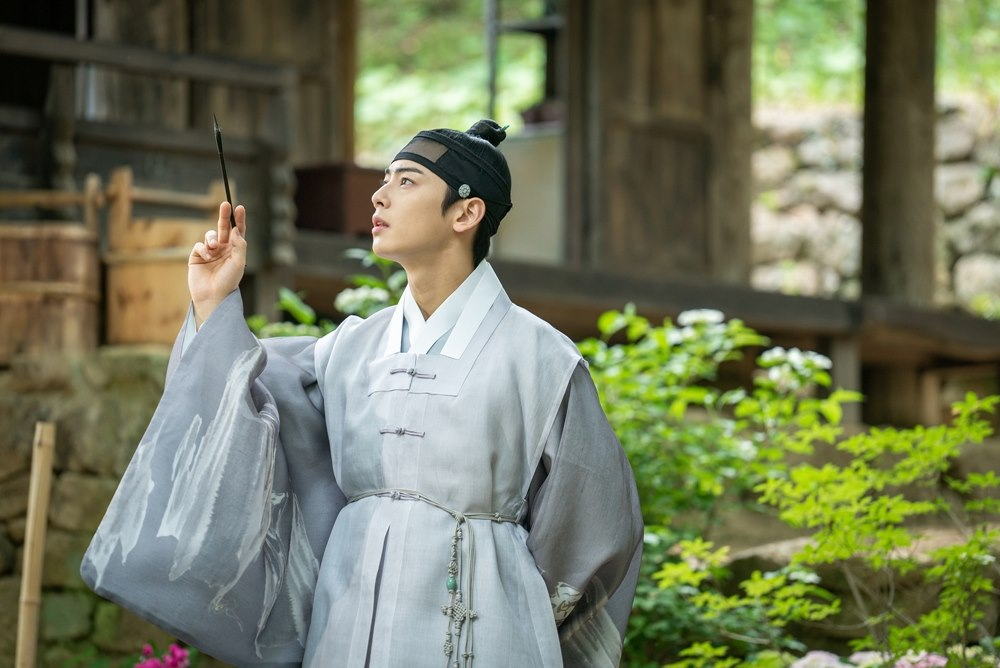 In forth place, we find Cha Eun-woo, who is known for his good looks.
He may have received criticism for his acting in the drama Rookie Historian Goo Hae-ryung, but fans still remember how fantastic he looked in hanbok.
---
3. Lee Joon-gi (3594 votes / 13%)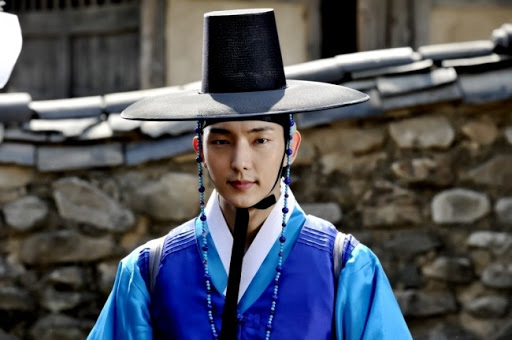 We are not surprised to see Lee Joon-gi in third place in the Best in Hanbok ranking.
His grave and beautiful facial features captured many hearts in both Moon Lovers : Scarlet Heart Ryeo and The King and The Clown.
---
2. Yoo Ah-in (8721 votes / 31%)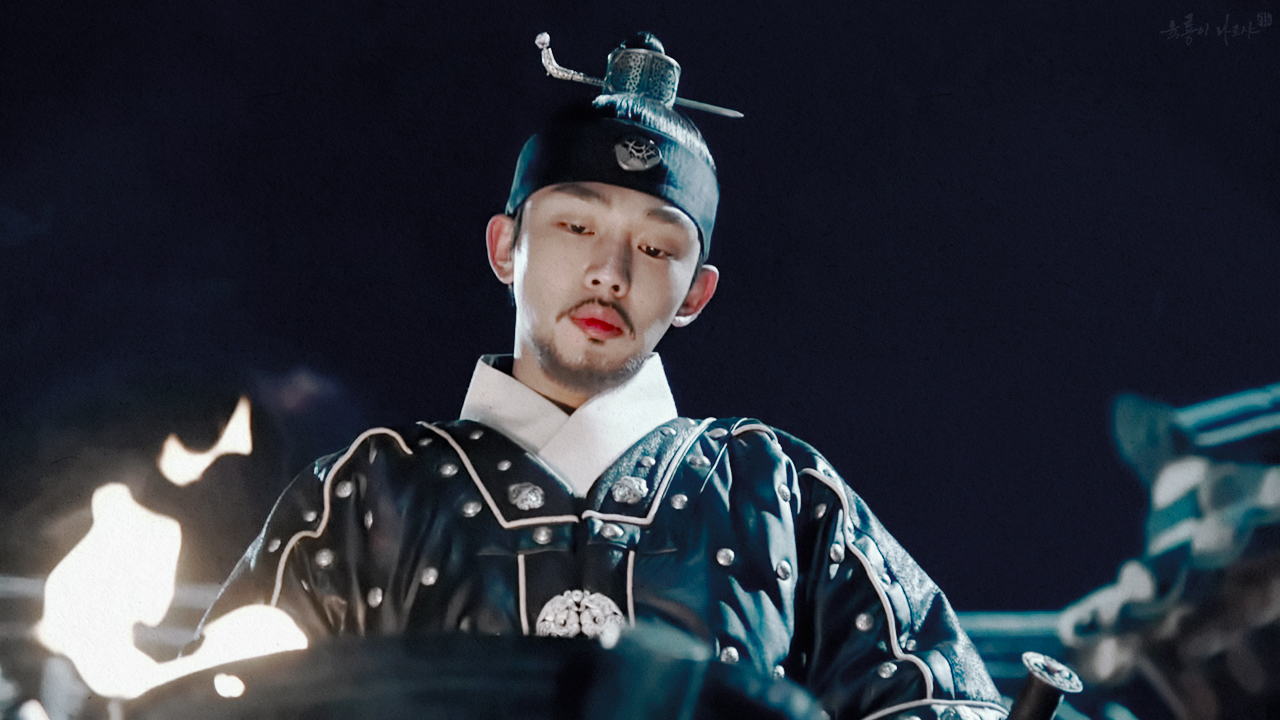 Yoo Ah-in, who starred in Sungkyunkwan Scandal with Song Joong-ki, has focused on film performances in recent years, and his great acting has won him many awards.
He has worn hanbok in several productions, often with a stern look on his face. He narrowly missed out on the number one spot!
---
1. Kim Soo-hyun (8899 votes / 32%)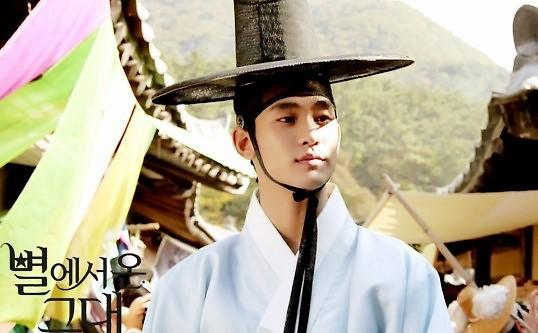 Having completed his military duty, Kim Soo-hyun made his acting comeback in the K-drama It's Okay To Not Be Okay.
But earning him the number one spot in the ranking were his looks in Moon Embracing the Sun. It makes us want to re-watch the 2012 drama series!
That's the full top 10 Best Korean Male Actors In Hanbok. Everyone on the list looks stunning in hanbok. Which actor would get your vote?
---
If you have questions or comments about the blog post, please leave a comment below or email us at support@creatrip.com.