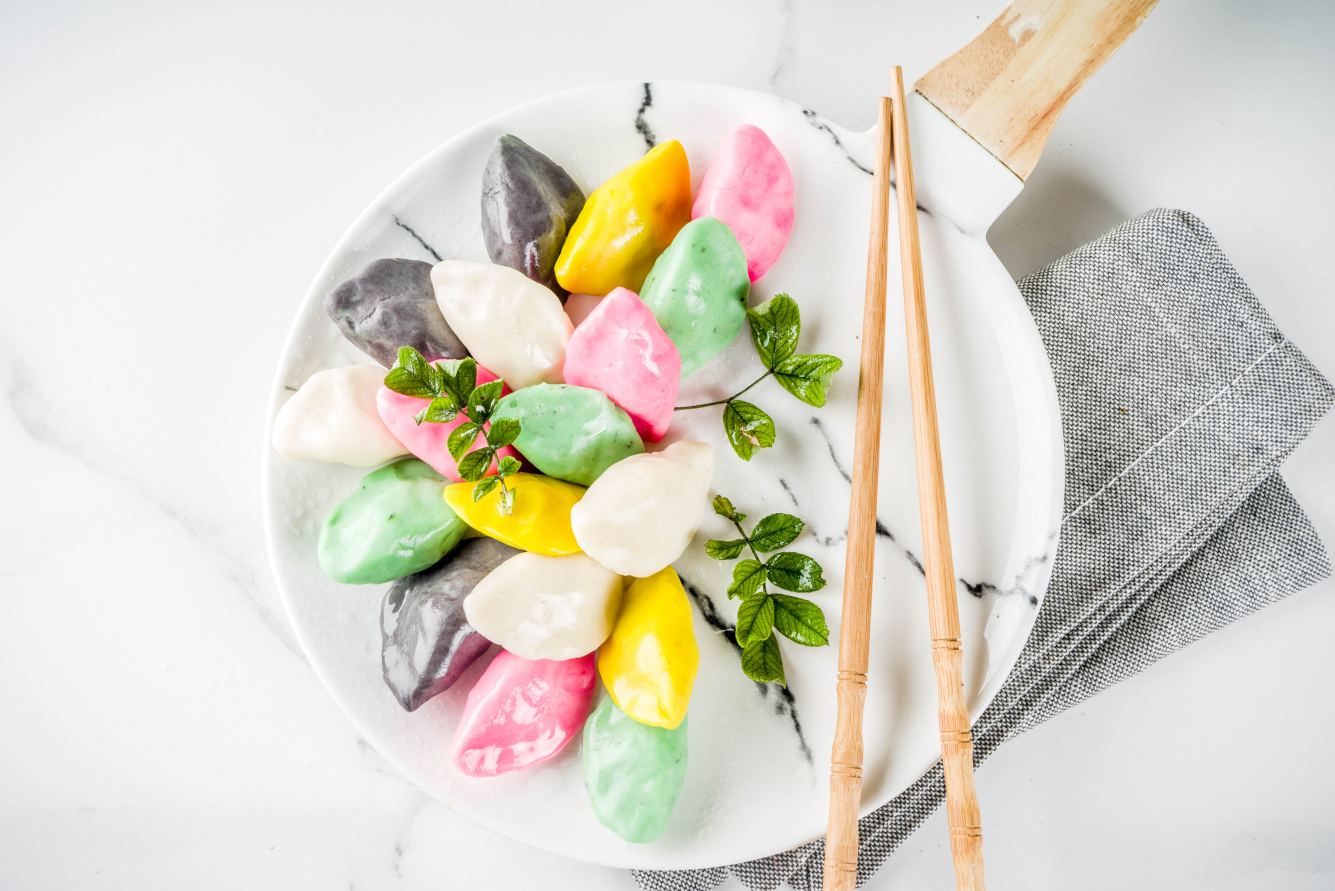 In this article we will learn about hangwa, traditional Korean confections. Rice cakes, fruit confections, sweet red beans and more; there are plenty of varieties and a lot to discover.
You will also find suggestions for shops and cafes where you can find delicious and beautiful hangwa confectionary!
---
YUGWA (유과)

Yugwa is a hangwa which is made from glutinous rice that has been pounded and shaped into desired pieces.
They are then fried in vegetable oil and coated in honey, puffed rice and sesame seeds. It is sweet with a crispy but easy-to-chew texture.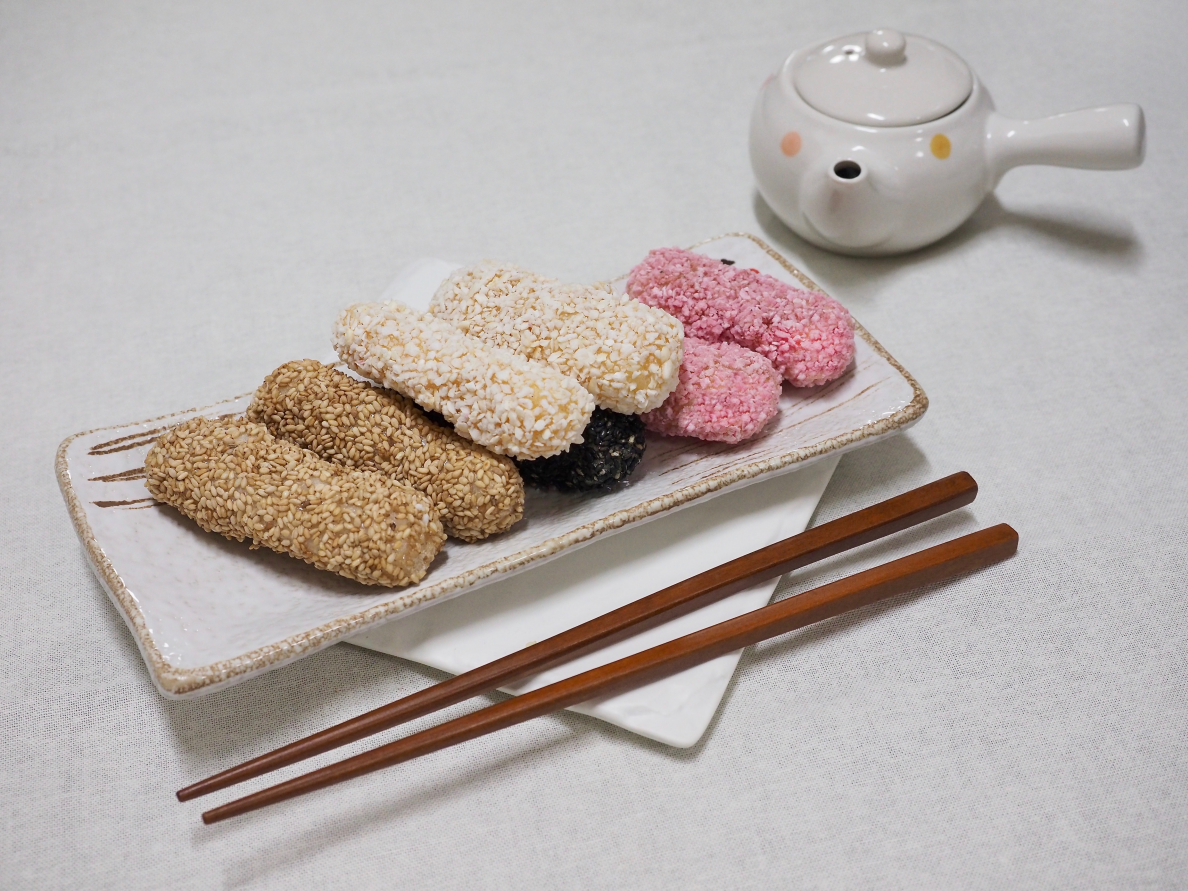 You can enjoy yugwa in a traditional setting at the hanok cafe Banjak Banjak Bitnaneun, located in Insadong.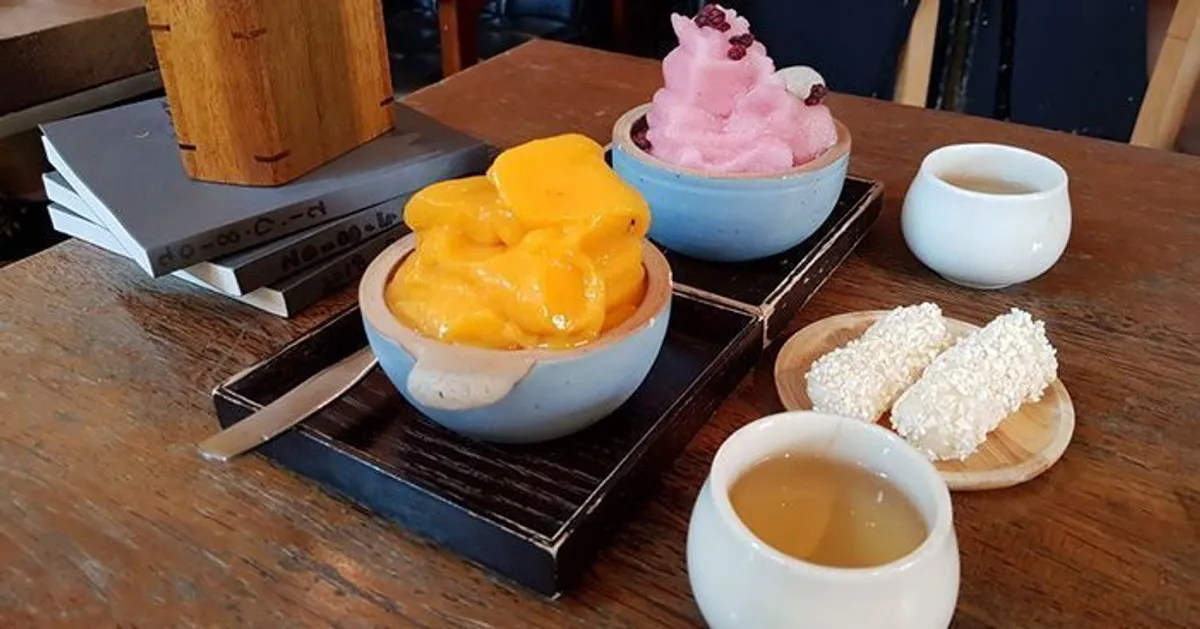 ---
YUMIL-GWA (유밀과)

Yumil-gwa is made by adding ingredients such as honey and rice wine to a wheat flour dough. It is shaped into small pieces before being fried and coated with honey.
The most famous kind of yumil-gwa is called yak-gwa (약과), a soft and sweet confection somewhat similar to old-fashion doughnuts.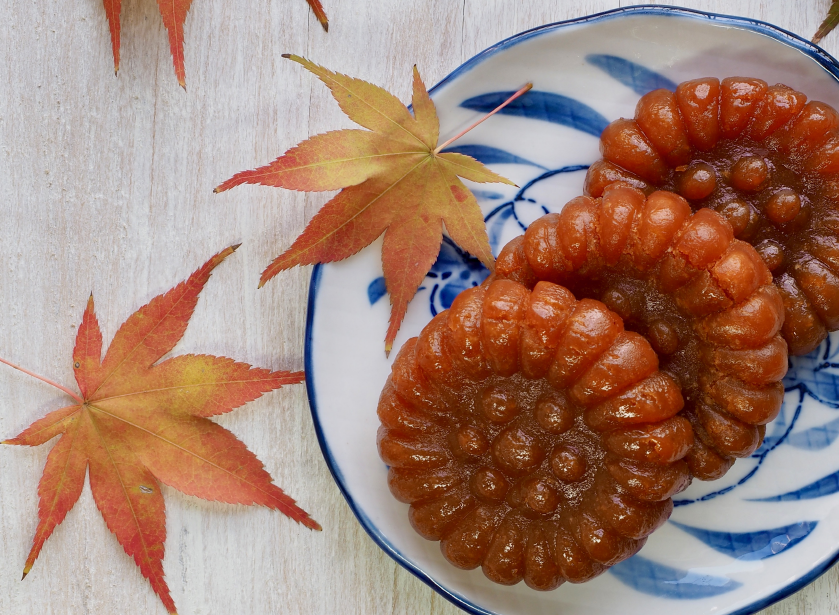 The yak-gwa you can find in supermarkets and convenience stores usually taste great, and the mini version which is often sold in multipacks is a perfect souvenir item!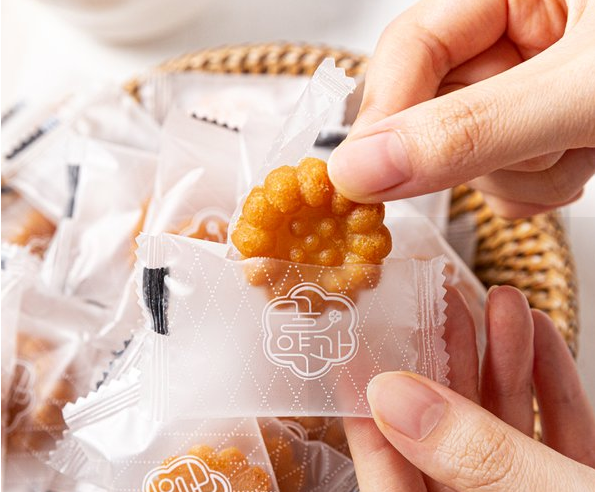 emartmall
---
GANGJEONG (강정)

Gangjeong is made from rice puffs and nuts which are fried in syrup or honey, creating something similar to an energy bar.
Some variants also contain sesame seeds, pumpkin seeds and other ingredients.
Offering nuts and other nutritious ingredients as well being just sweet enough, it is popular among all ages.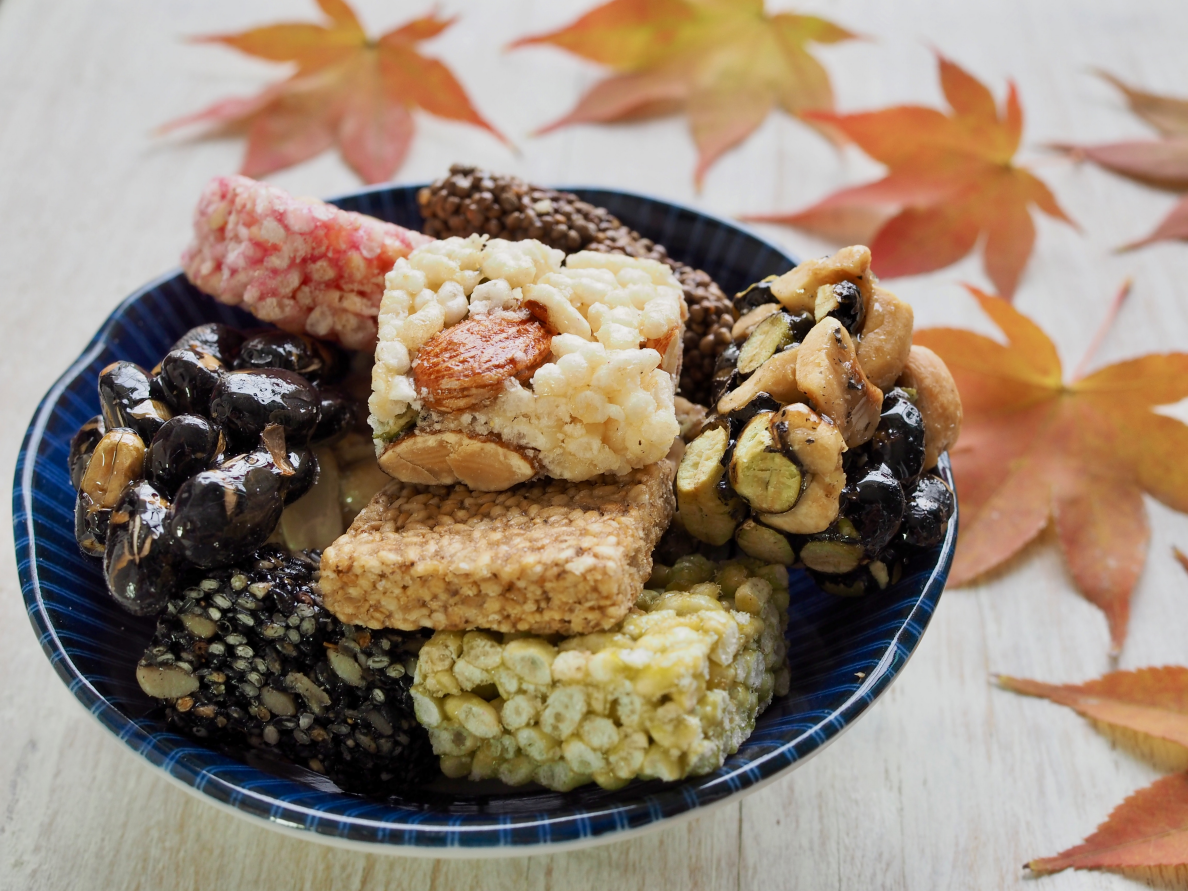 You can pick up gangjeong packed with nuts and other healthy stuff at Gangjeong Gongjakso (강정 공작소) and many other places.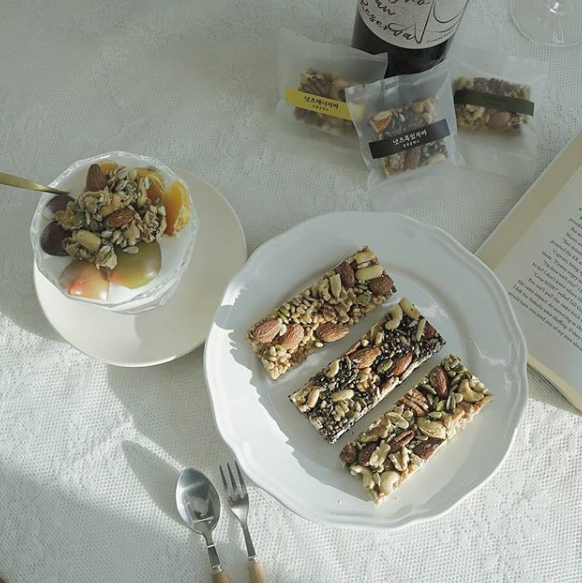 IG @ gangjeonggongjakso
---
DASIK (다식)

Dasik is made by kneading sesame seeds, chestnuts, rice and other grains, and pressing the result into a decorative mold known as dasikpan (다식판).
Bite-sized and easy to eat, dasik is often served together with tea (the name itself means tea food!)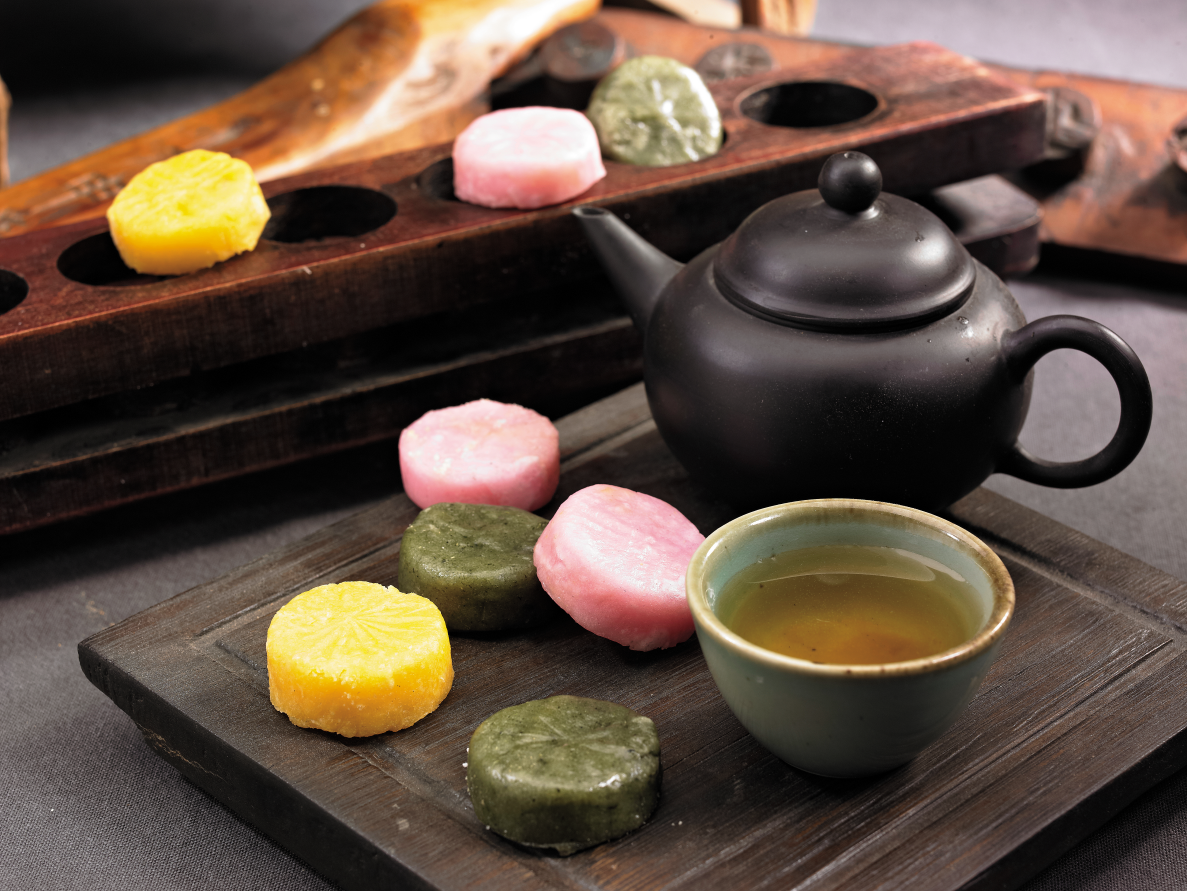 Below you can see a dasikpan with a variety of patterns to put on the dasik!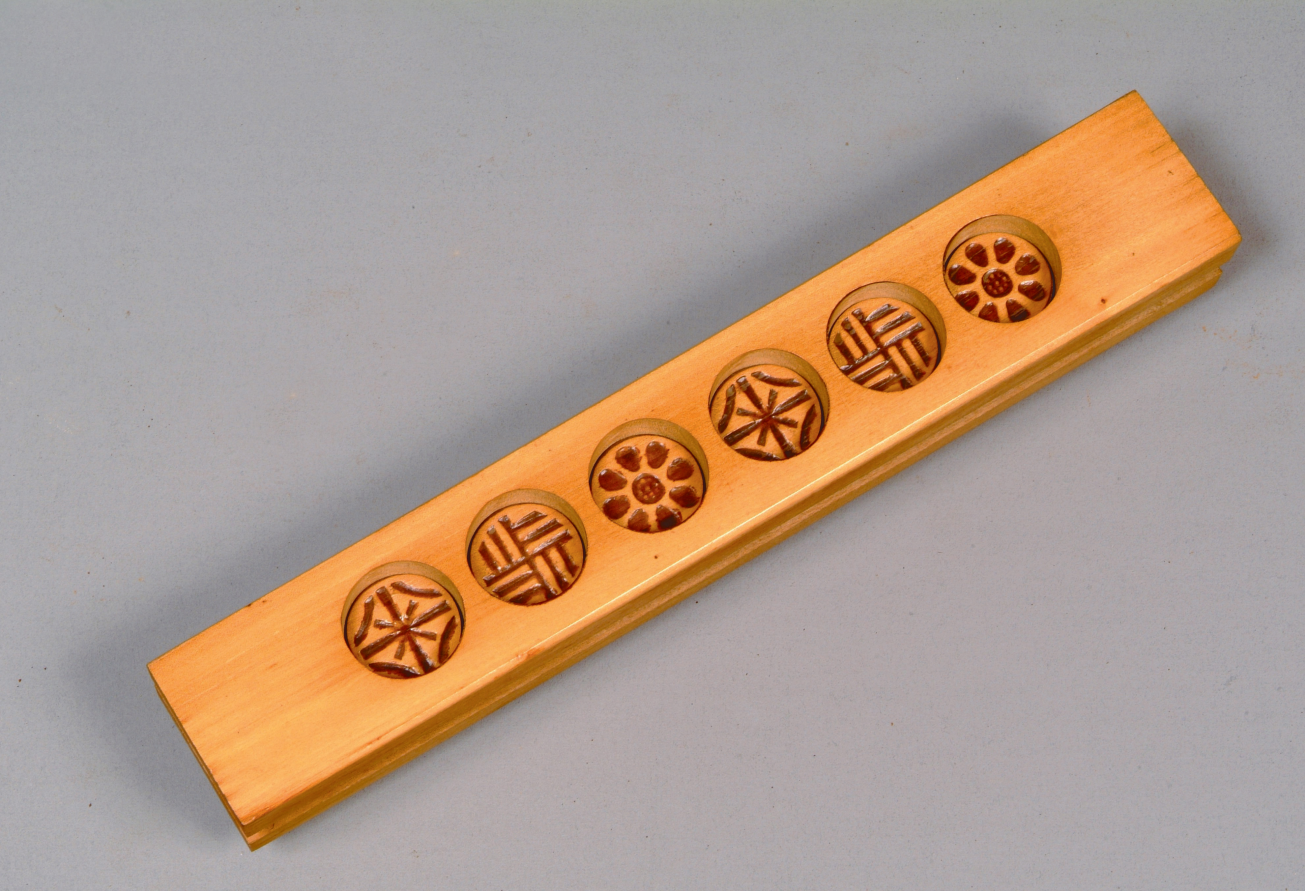 At the café Gungjungdagwa Gohojae (궁중다과 고호재) located at Korea House close to Chungmuro, you can enjoy dasik along with a cup of tea in a traditional Korean atmosphere.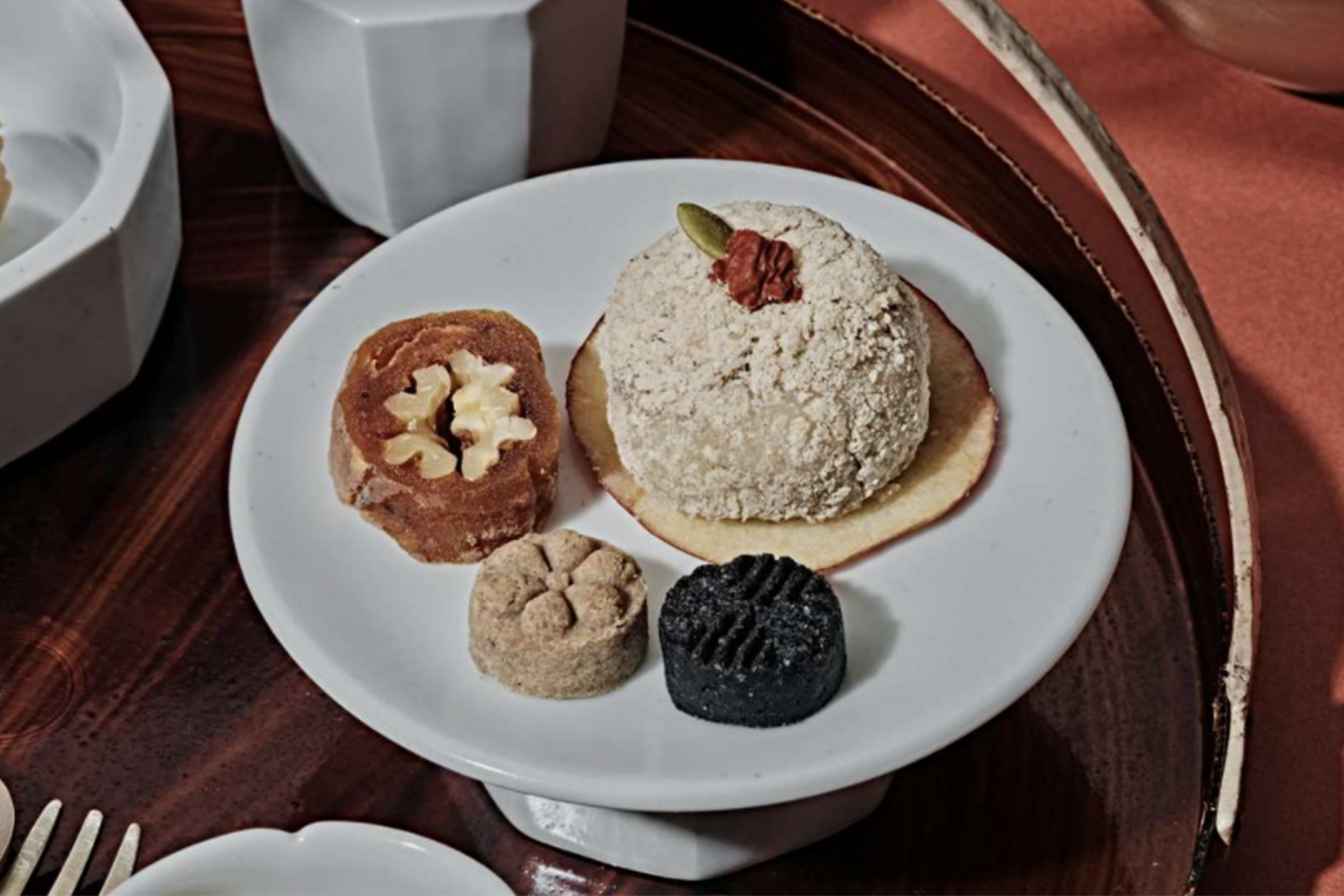 궁중다과 고호재 (네이버 예약)
---
JEONGGWA (정과)

Jeonggwa is made by boiling sliced fruits such as yuja and apricots, or roots like burdock and ginger, in honey and sugar water.
The result is a confection with vivid colors and a crispy and chewy texture.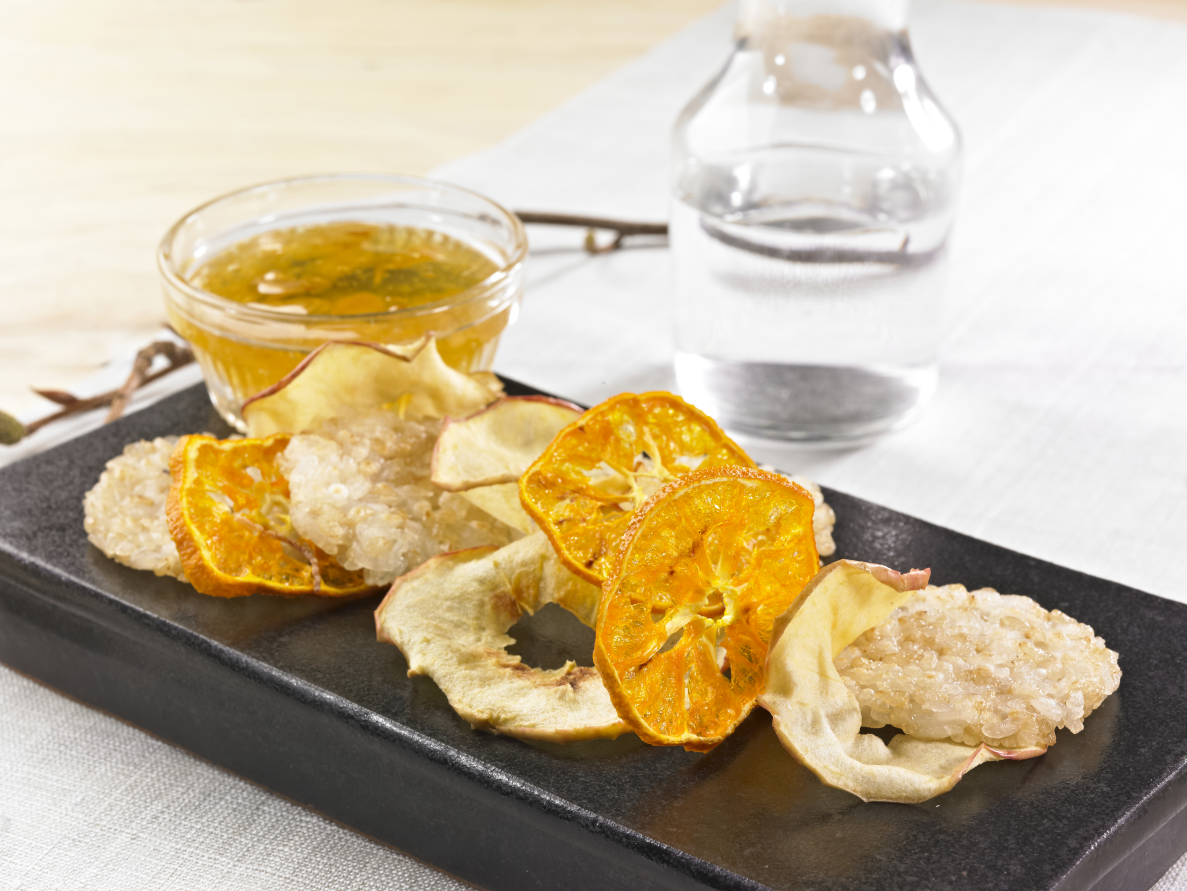 A jeonggwa present box would make most people happy!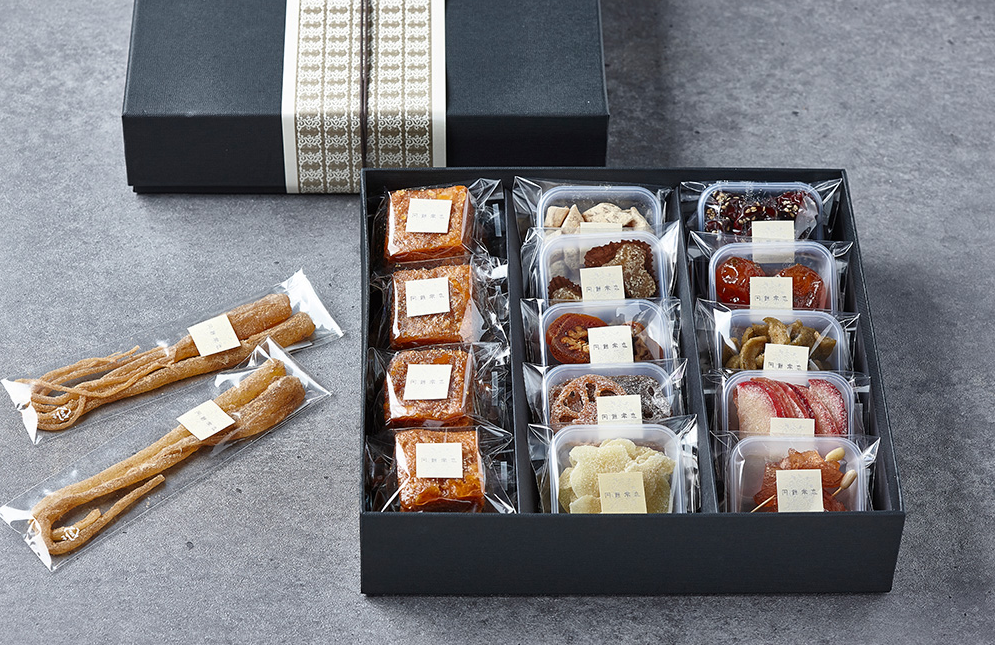 마켓컬리
The dessert maker Hyojadong Dessert (효자동디저트) has an online store where you can find plenty of jeonggwa varieties and other hangwa as well!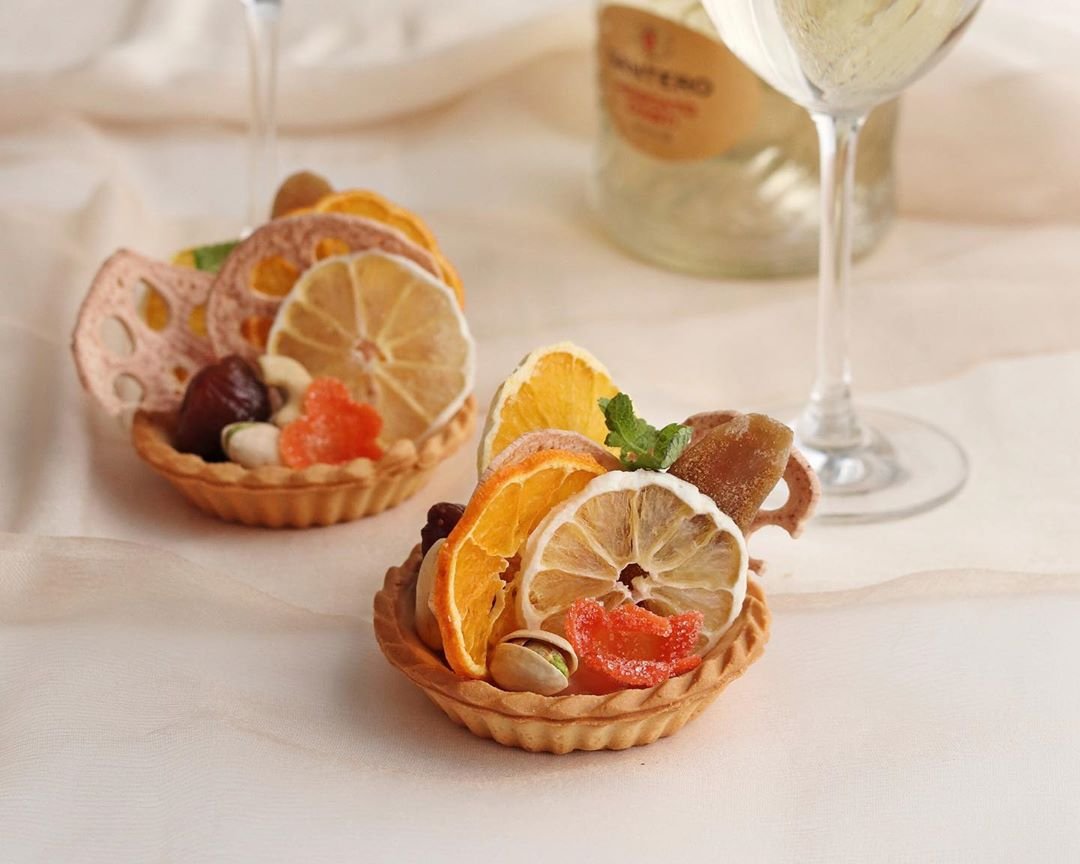 IG @ hyojadong.dessert
---
GWAPYEON (과편)

Gwapyeon is made from boiling fruits and berries such as apricot, quince and magnolia berry. Starch and sugar is added to create a jelly-like confection.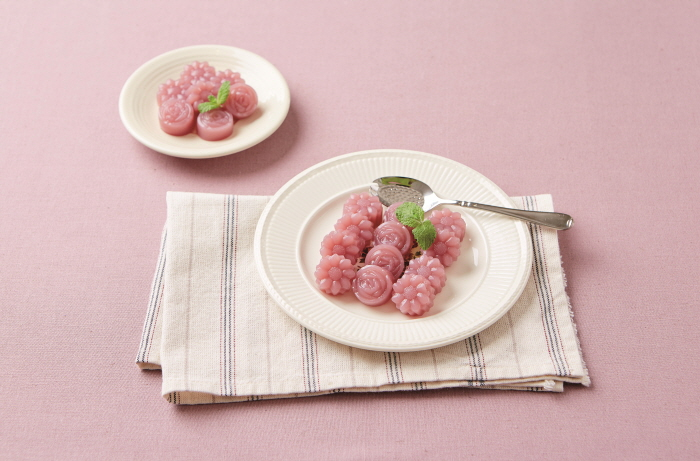 농사로
At THE EERANG TEA LOUNGE (더이랑) in Mapo-gu, you can enjoy beautifully shaped gwapyeon with flavors such as honey apple (they even add apple blossom petals!).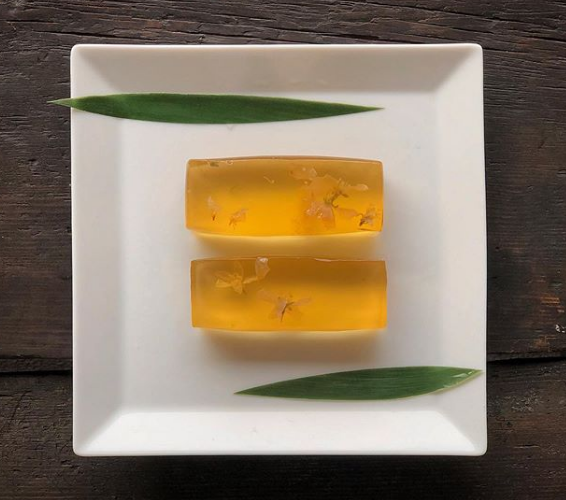 IG @ the_eerang
The café also has gorgeous-looking strawberry gwapyeon!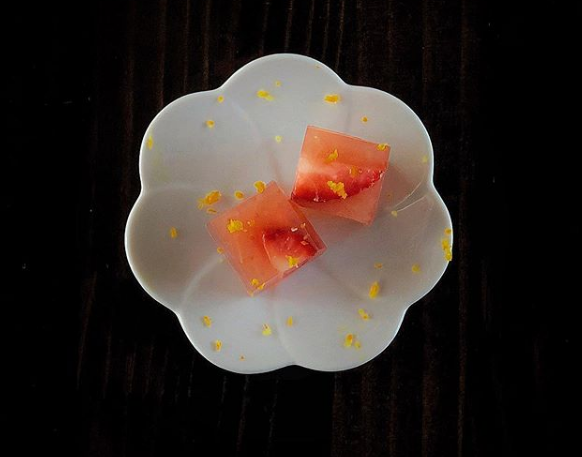 IG @ the_eerang
---
YEOT (엿)

Yeot is hangwa made from malt, steamed rice, glutinous rice, millet, corn and other grains.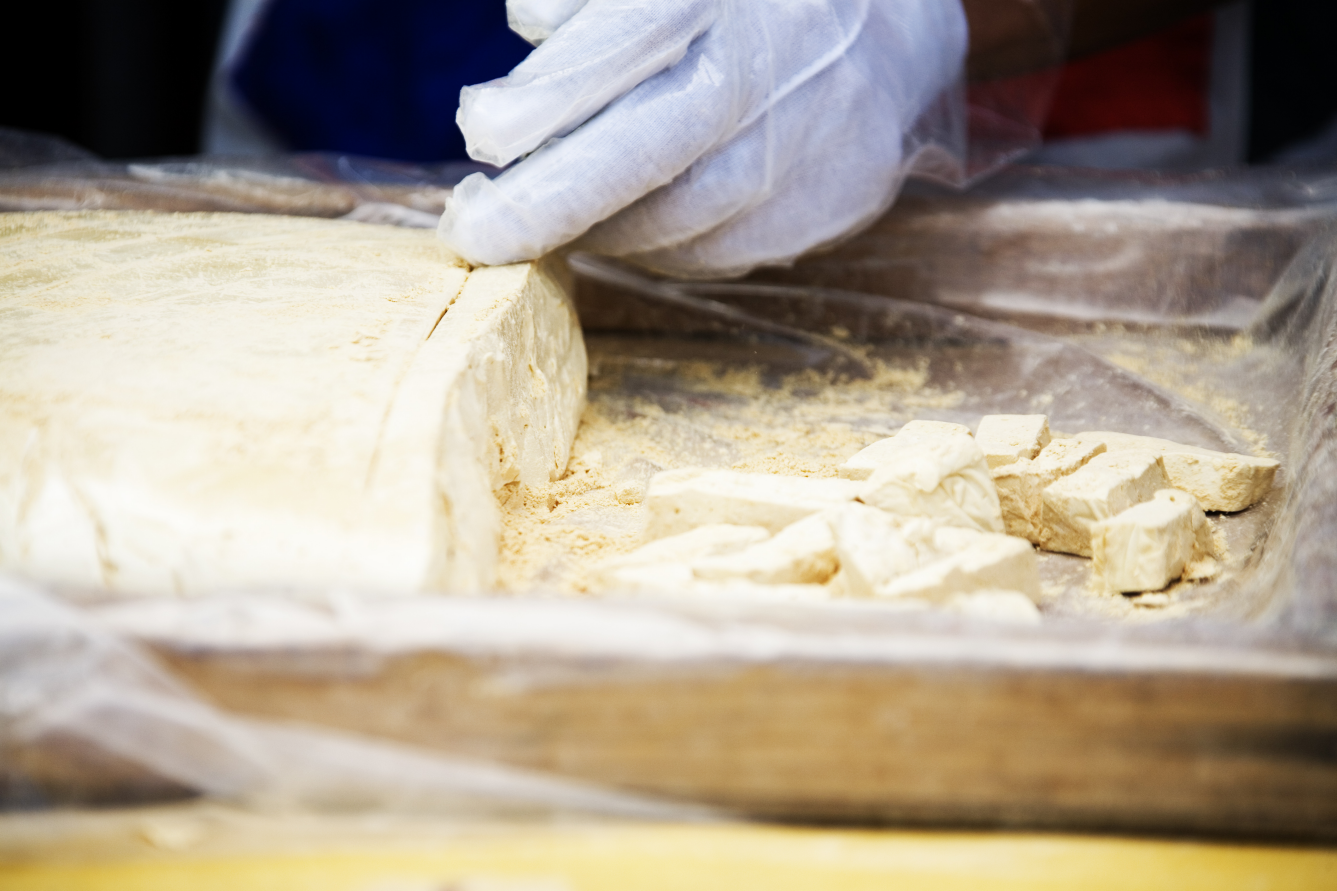 Yeot with peanuts and other nuts is also popular!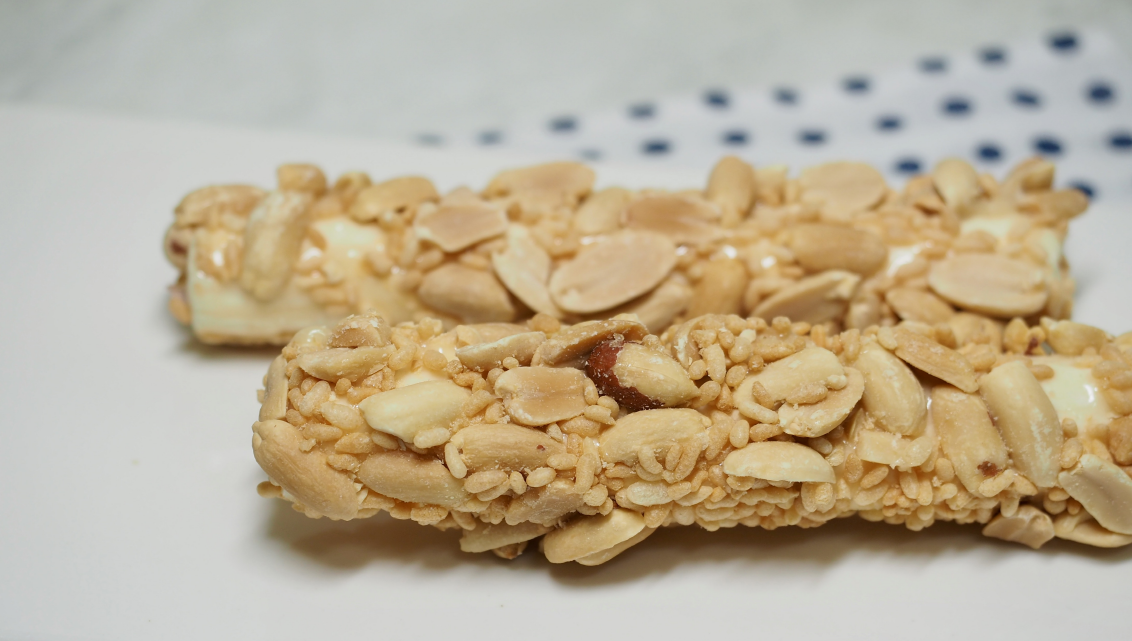 The glutinous rice cake is quite sticky, and Koreans believe that eating yeot before an exam means that what you have studied will "stick" to your mind, which is why it is common to give as a present for friends of family who are taking an exam.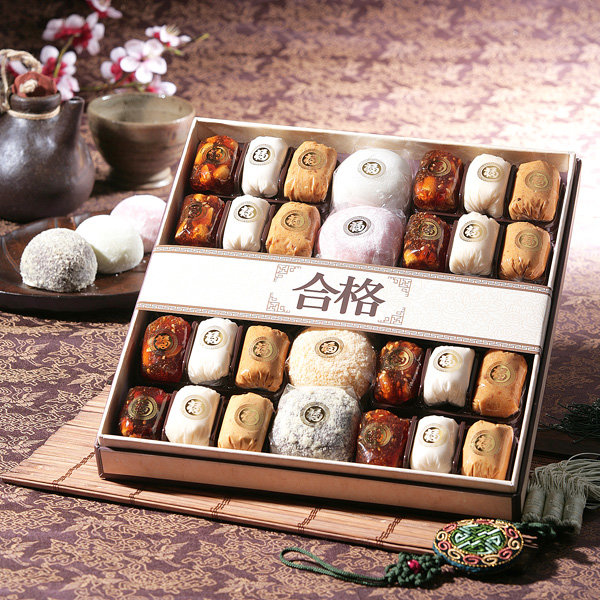 lotteon
---
TTEOK (떡)

Tteok is a Korean rice cake made from rice and other grains. It is a staple food at festive occasions such as major holidays, birthdays and weddings.
There is an abundance of varieties, including songpyeon which contains honey and sweet red beans, tteok coated with powdered soybeans (injeolmi), and steamed rice cake (baeksoelgi) which is commonly served at a feast celebrating the hundredth day after a baby's birth.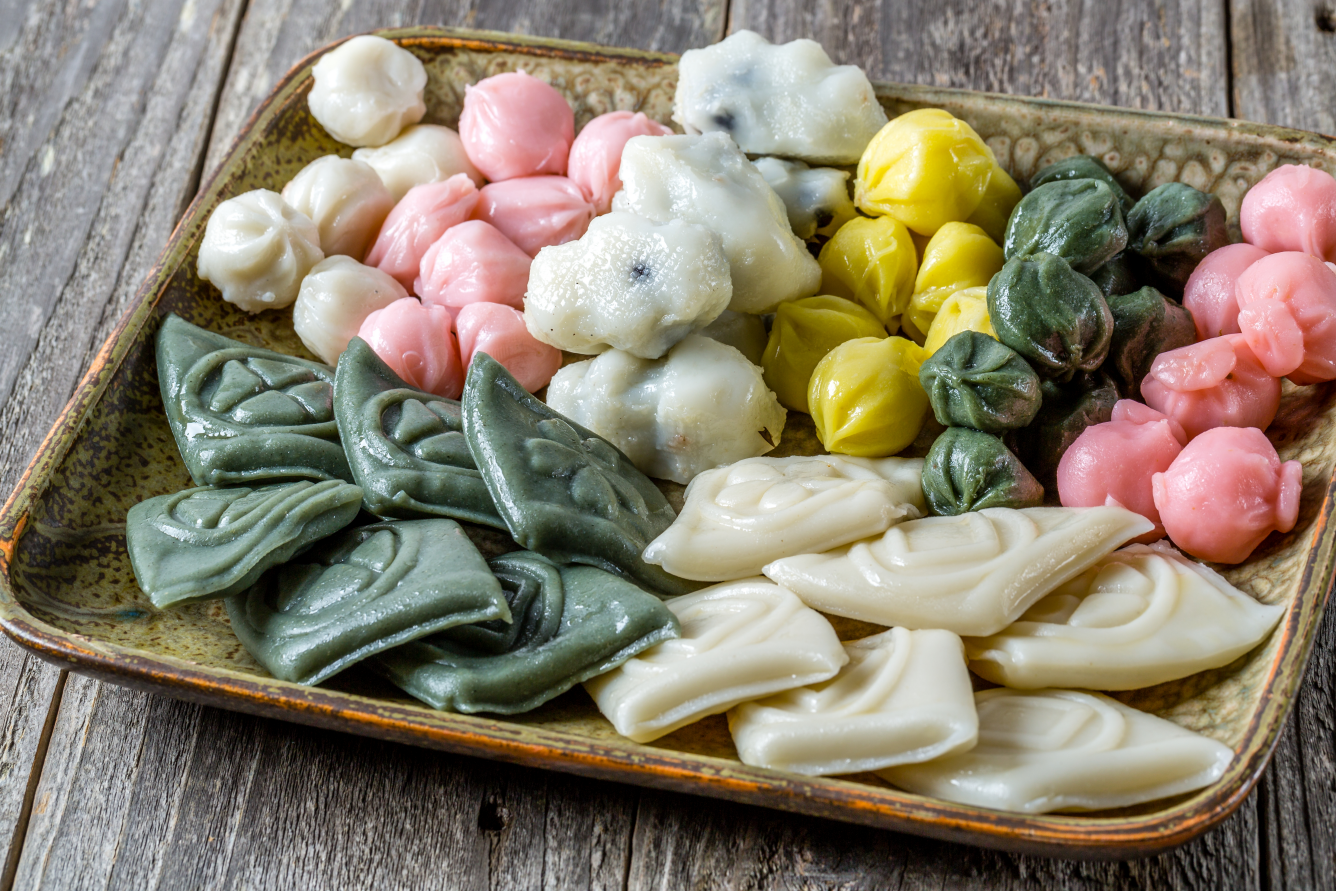 Nulli Cake (널리케이크) close to Balsan Station make tteok that looks like a piece of art!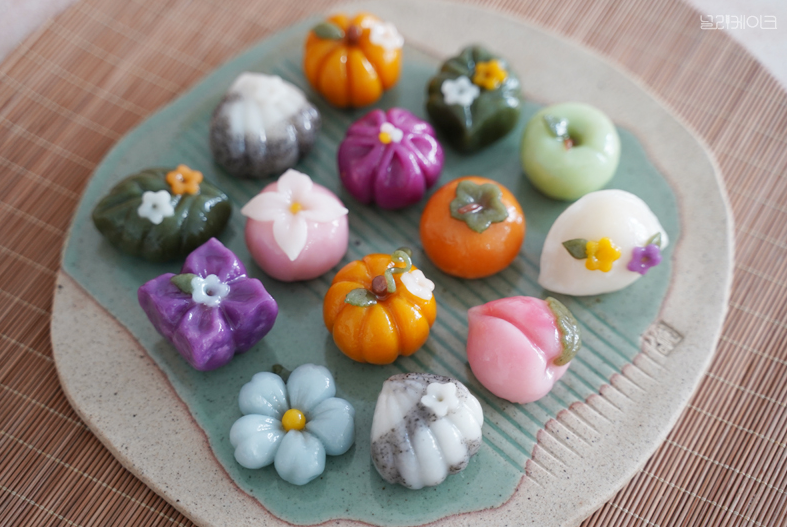 널리케이크
Haap (합) located in Gangnam also offer a variety of hand-made tteok, with visuals that remind of western cakes.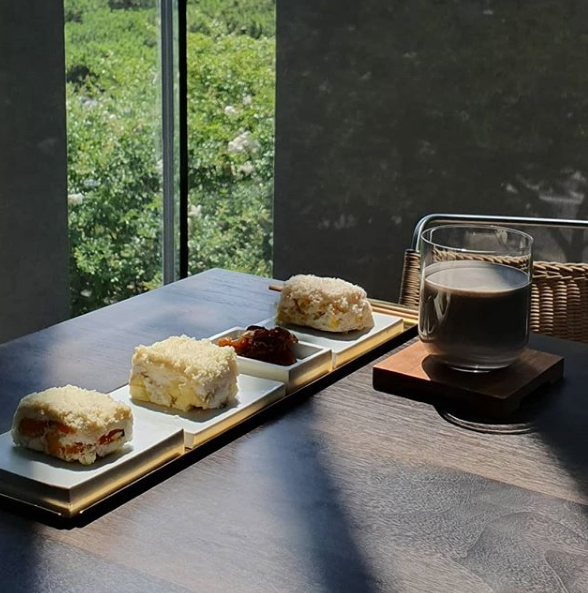 IG @ haap2010
---
KKULPPANG (꿀빵)

Kkulppang, or honey bread, is a bread filled with sweet red bean paste which has been deep-fried and then coated with syrup and sesame seeds. Very sweet, it is more like a donut than a bread.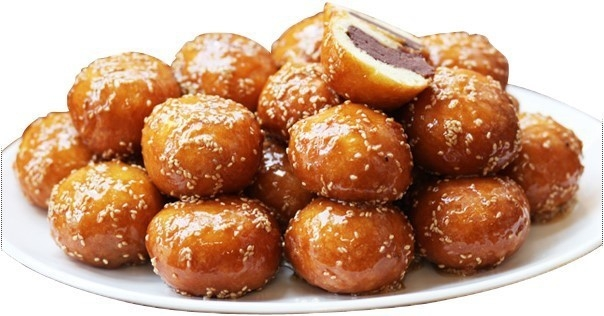 이슈에디코
You can order hand-made kkulppang with two different kinds of sweet red bean paste at Baeknyeon Bapsang (백년밥상). It's crispy and sweet and very delicious!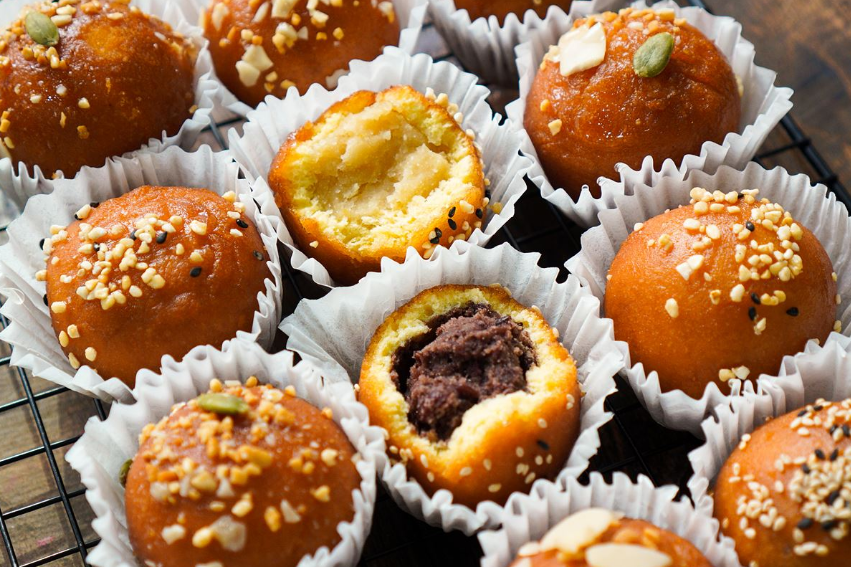 백년밥상
---
HODU-GWAJA (호두과자)

Walnut cake, or hodu-gwaja, is made from wheat flour and pounded walnuts, and the walnut shaped cake is filled with red bean paste.
You can find it at many highway rest areas as well as in specialty shops.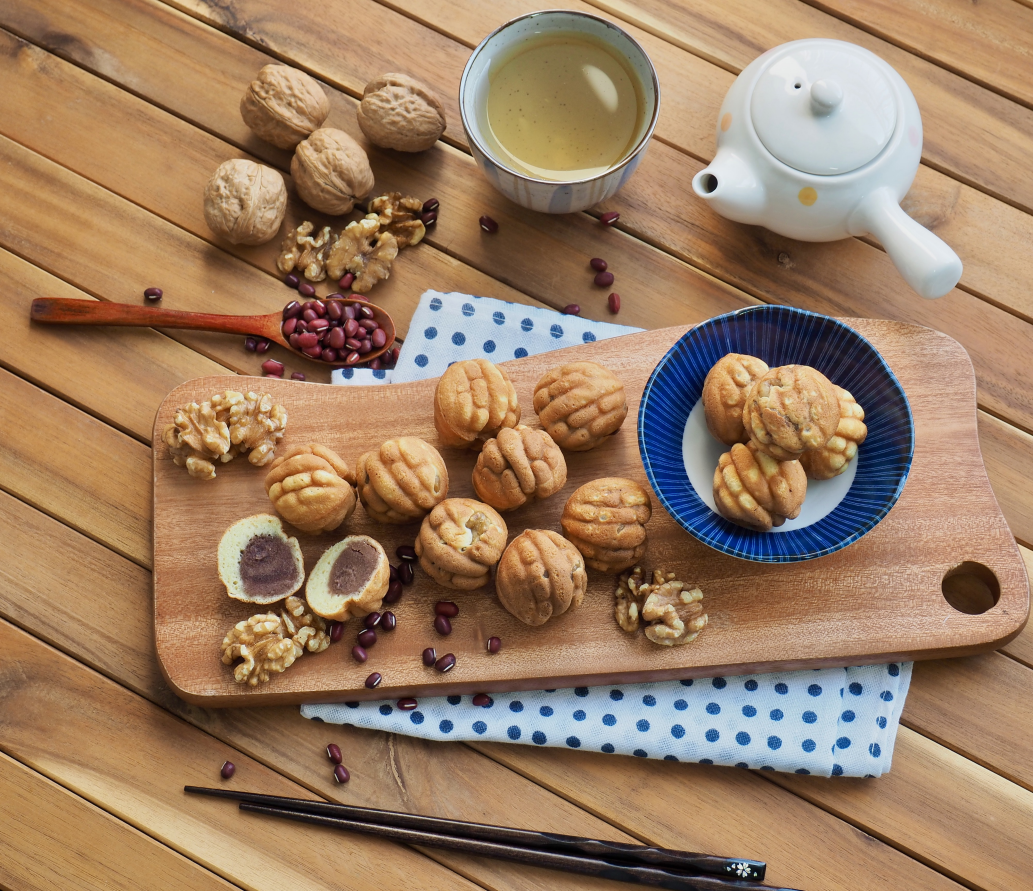 Studio D'holic (선유서가) in Yeouido is famous for its hodu-gwaja.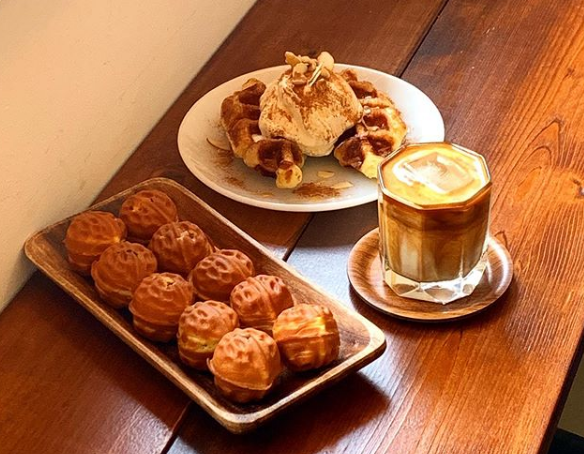 IG @ seonyu_seoga
---
PATBINGSU (팥빙수)

Patbingsu is a shaved ice dessert which in its original form was topped with sweet red beans, rice cake and ground nuts (pat means red beans).
Nowadays you can also find shaved ice (bingsu) topped with a variety of different fruits, condensed milk and various sweets.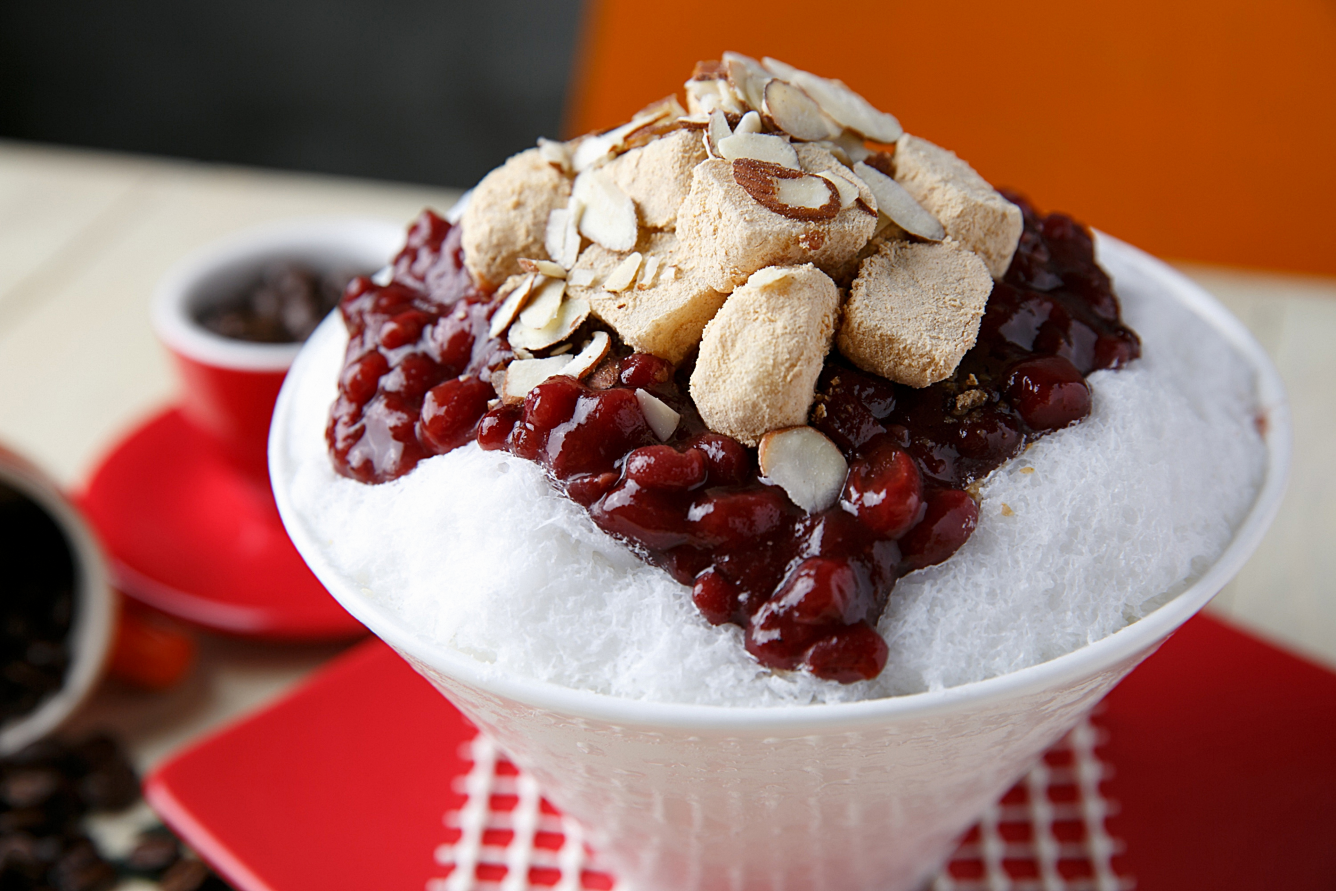 Sul-bing (설빙) is a popular chain café where you can enjoy bingsu with both red beans and many other toppings – it's a great and not too heavy dessert!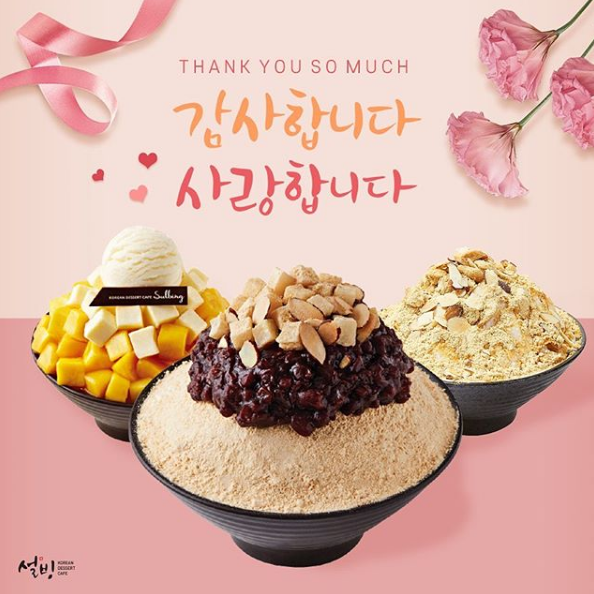 IG @ sulbing.official
---
DANPATJUK (단팥죽)

Danpatjuk is a porridge made of sweet red beans, often seasoned with cinnamon. In the porridge you find small rice dumplings, chestnuts, walnuts and pine nuts.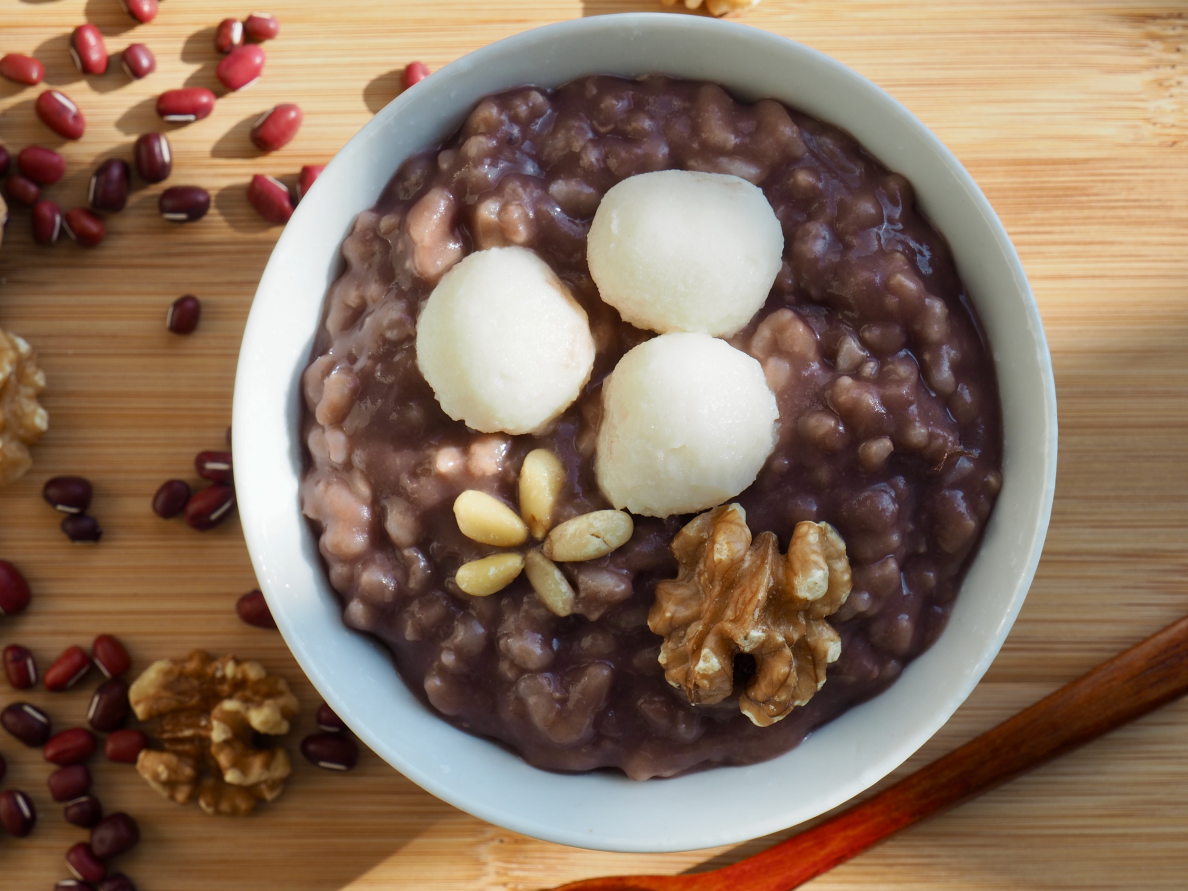 You can get hand-made danpatjuk at the Incheon café pot-R. It's a perfect treat for the cold months.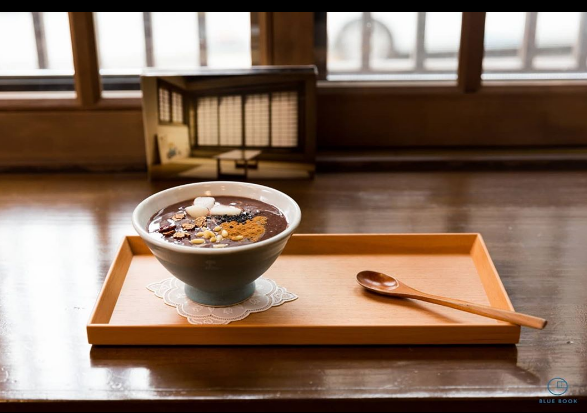 IG @ cafepotr
---
ICED PERSIMMON (아이스홍시)

Since long ago, Koreans have enjoyed ripe persimmons which are frozen before being eaten like a sorbet. It's soft and sweet and absolutely delicious!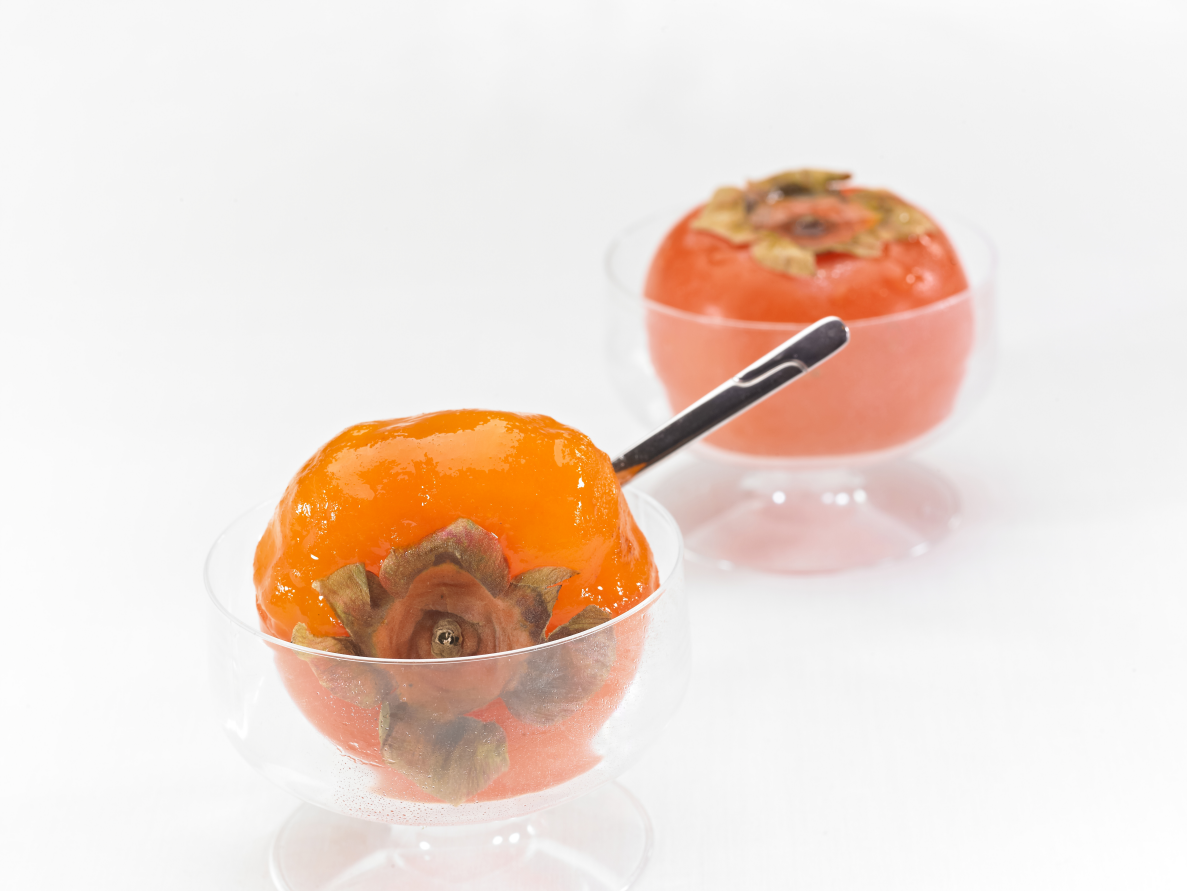 You can find iced persimmons ready-made in supermarkets or order online.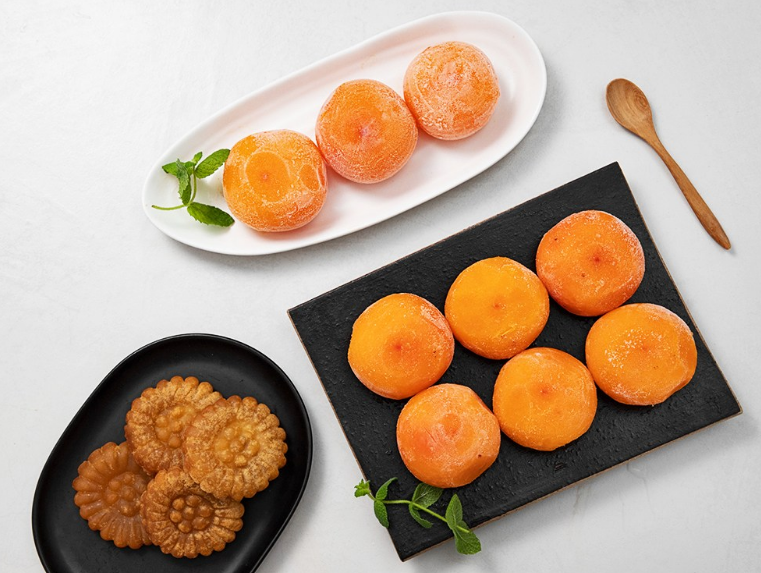 쿠팡!
---
HOTTEOK (호떡)

This street food favorite is made from wheat and rice flour.
After the dough has been allowed to rise, it is filled with ingredients such as brown sugar and cinnamon and then cooked on a greased griddle before being served.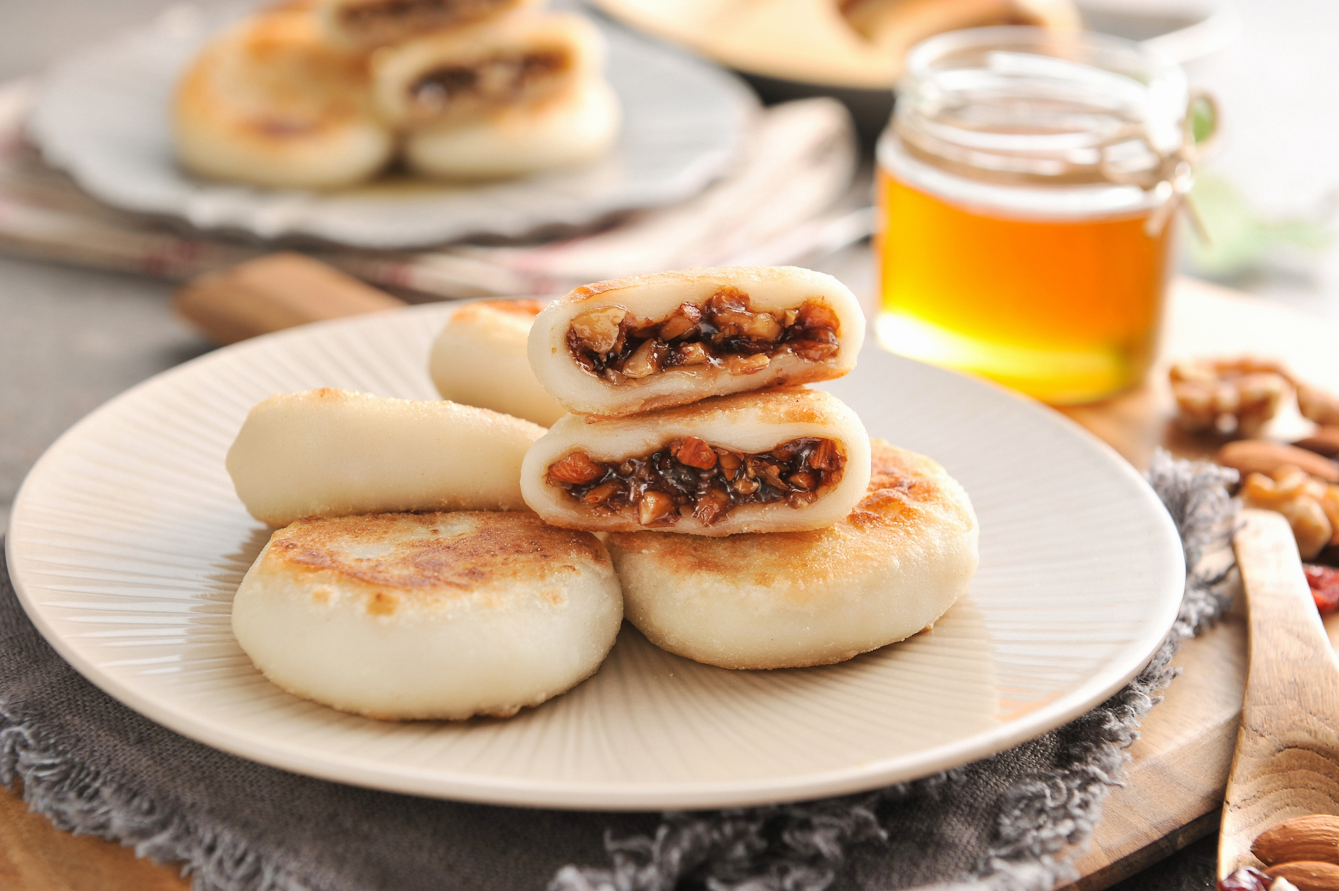 Seoul Hotteok (서울호떡), which you can find in Sinchon and other locations, sell gorgeous heart-shaped hotteok!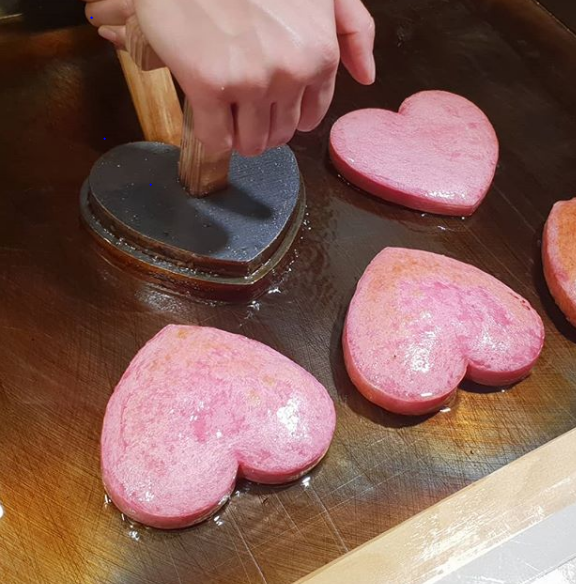 IG @ seoul_hotteok
What hangwa have you tried? Let us know in the comment section!
---
If you have questions or comments about the blog post, please leave a comment below or email us at support@creatrip.com.