Korean Drugstores - Everything You Need To Know & What To Buy
What Are The Specialty From Each Korean Drugstores? Exclusive Brands From Each Store?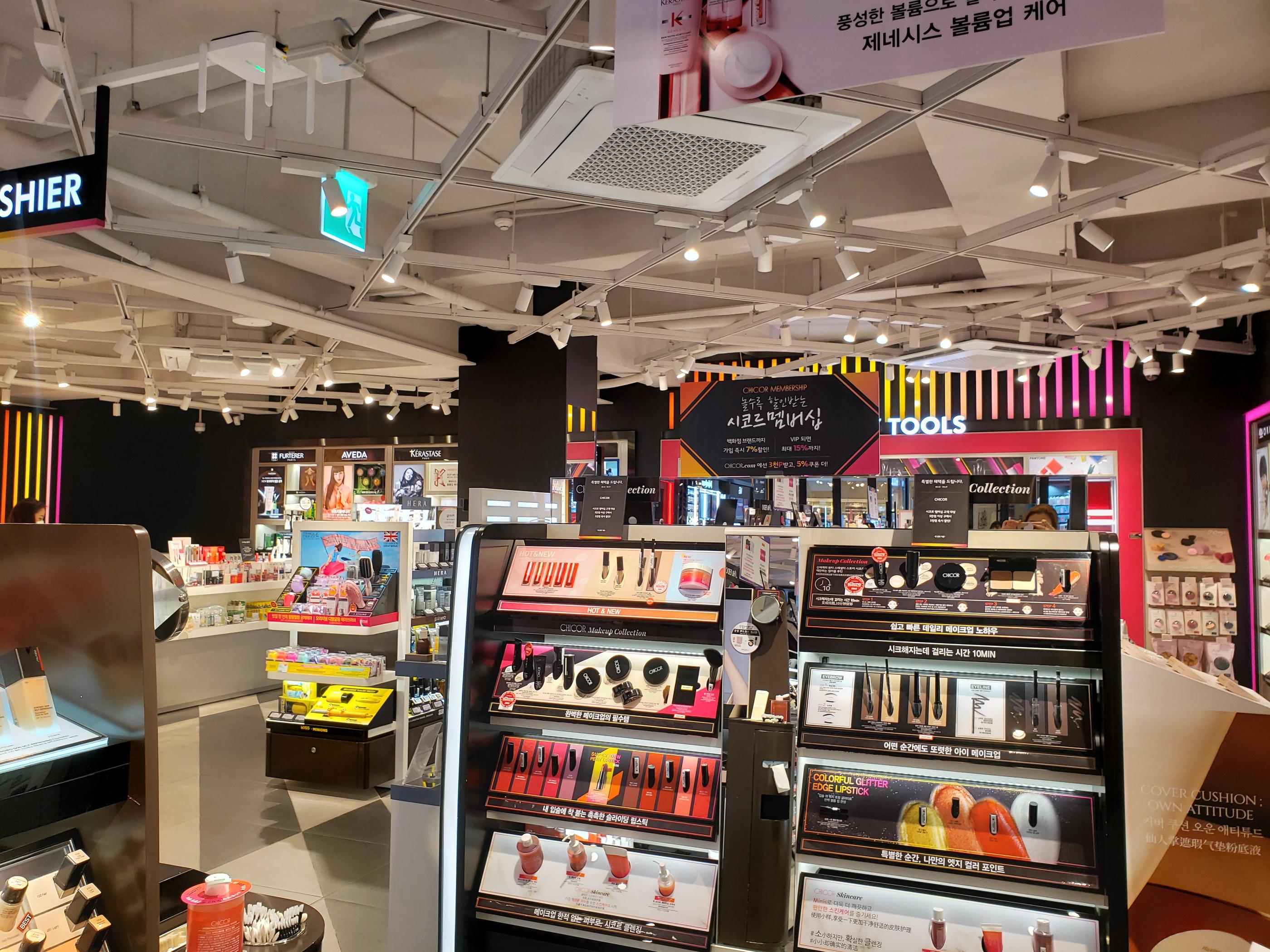 Since 2015, drugstores in Korea became a huge trend in the K-Beauty industry. If you have visited Korea in the past five years, you might have noticed there are numbers of OLIVE YOUNGs are in a small area. Drugstore refers to a complex store that deals with medicines, cosmetics, household goods, food that are separated from a regular supermarket or a convenience store.
These types of stores are called as H&B (Health & Beauty) Store. The majority of Koreans make their way to H&B stores instead of 'road shops' whenever they need to purchase anything. The biggest reason why locals go for H&B stores instead of road shops is how the stores are located everywhere and have a wide arrange of products.
Also, consumers can easily compare brands and products in one place which is a significant perk.
Today, I have listed 4 different H&B stores in Korea including SEPHORA, and compare the characteristic of each. Also, some brands are only available from each H&B store! Let's take a look and find which brand or store interests you the most.
---

There are 1245 CJ OLIVE YOUNG stores operating in Korea currently, which marks the first place among the other H&B stores in Korea. The second place is taken by LaLavla with 140 stores and the third place is taken by LOHBs with 132 stores.
As I have mentioned earlier, OLIVE YOUNG is the biggest and the most famous H&B brand in Korea. The brand proudly mentions that they set up industry standards in Korea's health and beauty market by offering unique product selections as well as an exceptional shopping experience.
Recently, they have changed the positioning of the brand to 'the place where consumers can curate healthy beauty in your life'.
The store I visited is located in Myeongong, which is one of the two flagship stores in Seoul. As you can see from the photo below, the store in Myeongdong is humongous! I can assure you that you will be able to find what you are looking for from this store; it's that big!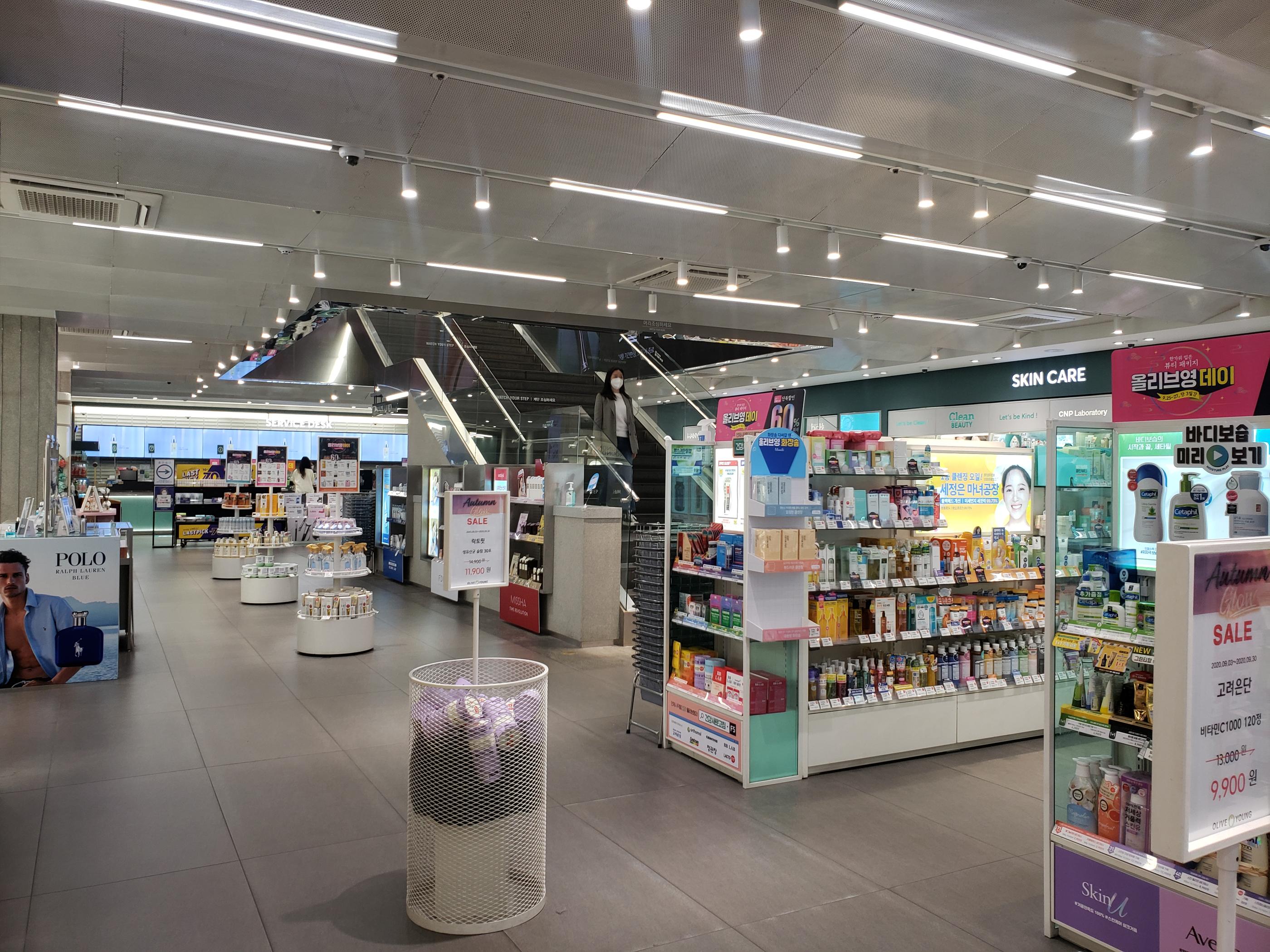 I'm from
I'm from is a skincare brand, distinguishing itself from other beauty labels with its philosophy and transparency.

Each product proudly lists all its ingredients, as well as the origin of its primary ingredients, and the name of the farm where it was harvested.
Their most popular product is their Honey Mask and Mugwort Essence.
iSOi
iSOi is known for its clean, cruelty-free products made without harmful chemicals to enhance the skin's natural ability to restore and strengthen itself.

iSOi's bestselling products are Bulgarian Rose Blemish Care Serum and Sleeping Pack.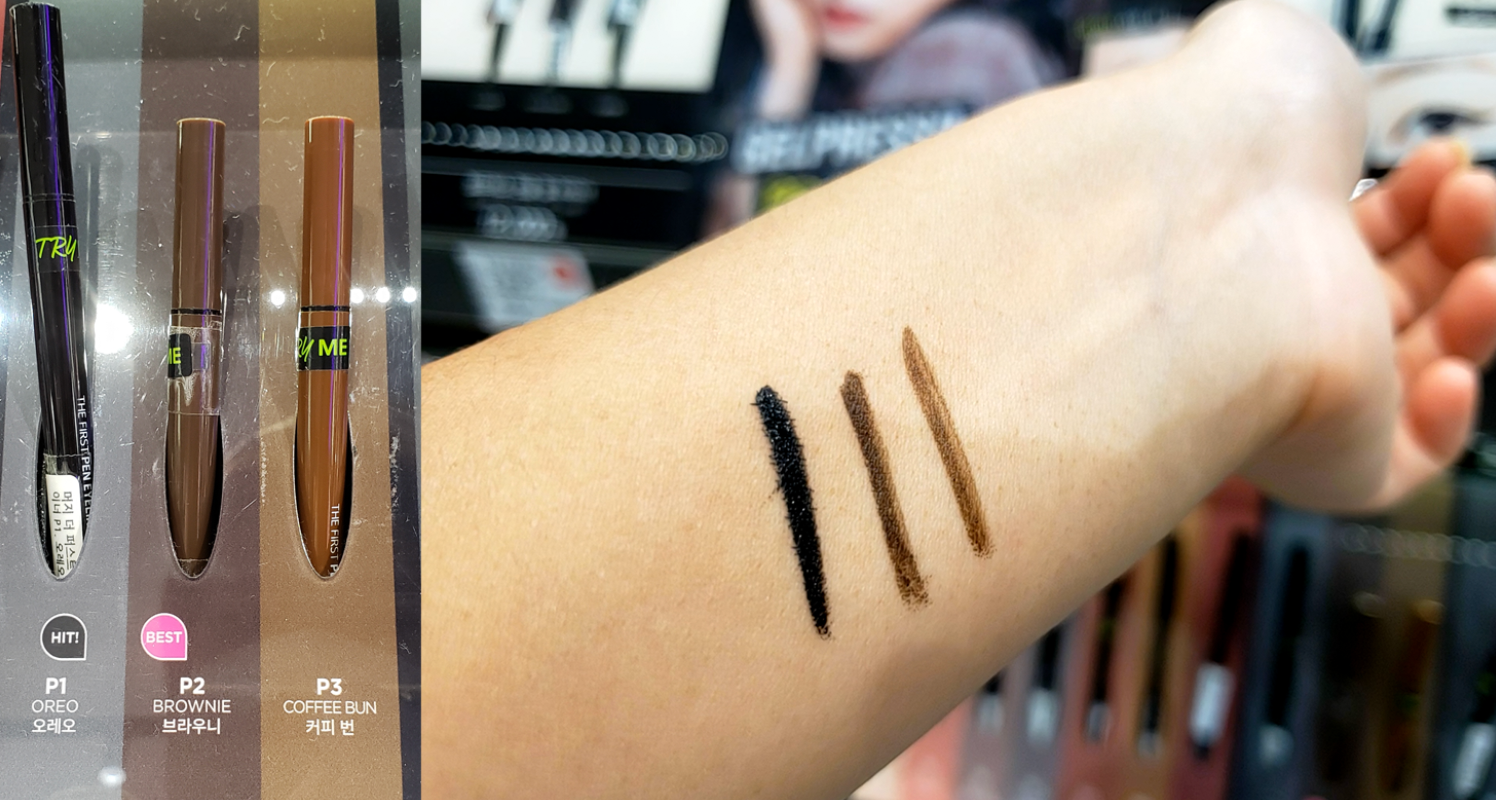 MERZY
MERZY became famous on social media for its cost-effective products.
Their eyeliners (especially their liquid eyeliners!) are the best sellers among all.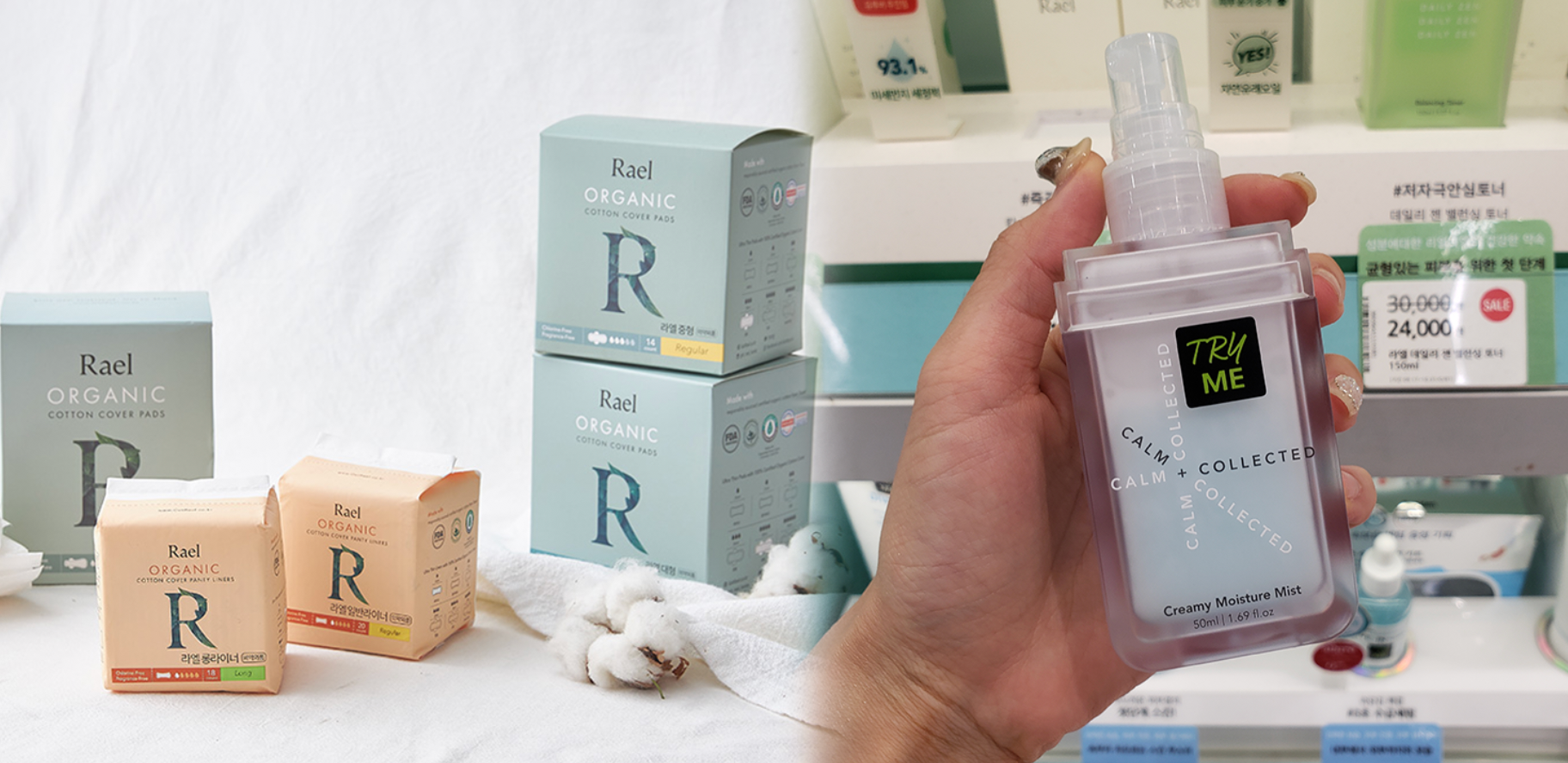 Real Rael
Real Rael is a woman wellness brand based in California.
Three Korean women in California started this brand to empower women with a healthy alternative to conventional feminine care products that are full of toxic chemicals.
---
Lalavla

Lalavla is a GS Retail's H&B store, where it used to be called as 'Watsons Korea'.
During the research before visiting the store, I have noticed that Lalavla offers a variety of skincare brands compared to other H&B stores exclusively.
Most of them seemed very suitable for anyone with sensitive skin. After the research, I got very excited to see and try these brands in person.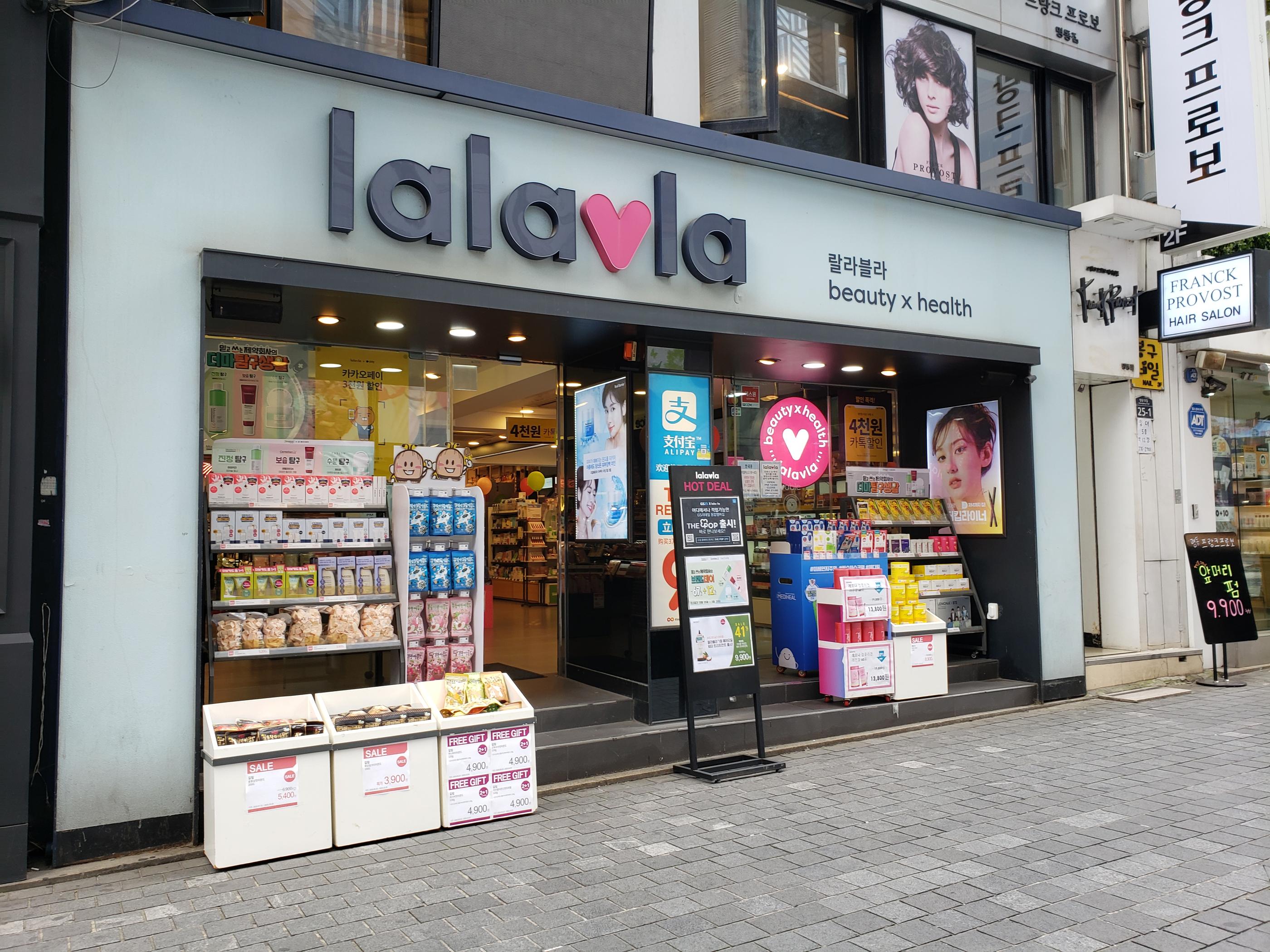 Meanwhile GS Retail's overall operating profit in the first quarter increase by 300%, the only loss was coming from Lalavla, which is considered as the only risk for the business. GS Retail already has reduced the number of stores in Korea by 17%, but it couldn't solve the fundamental issue.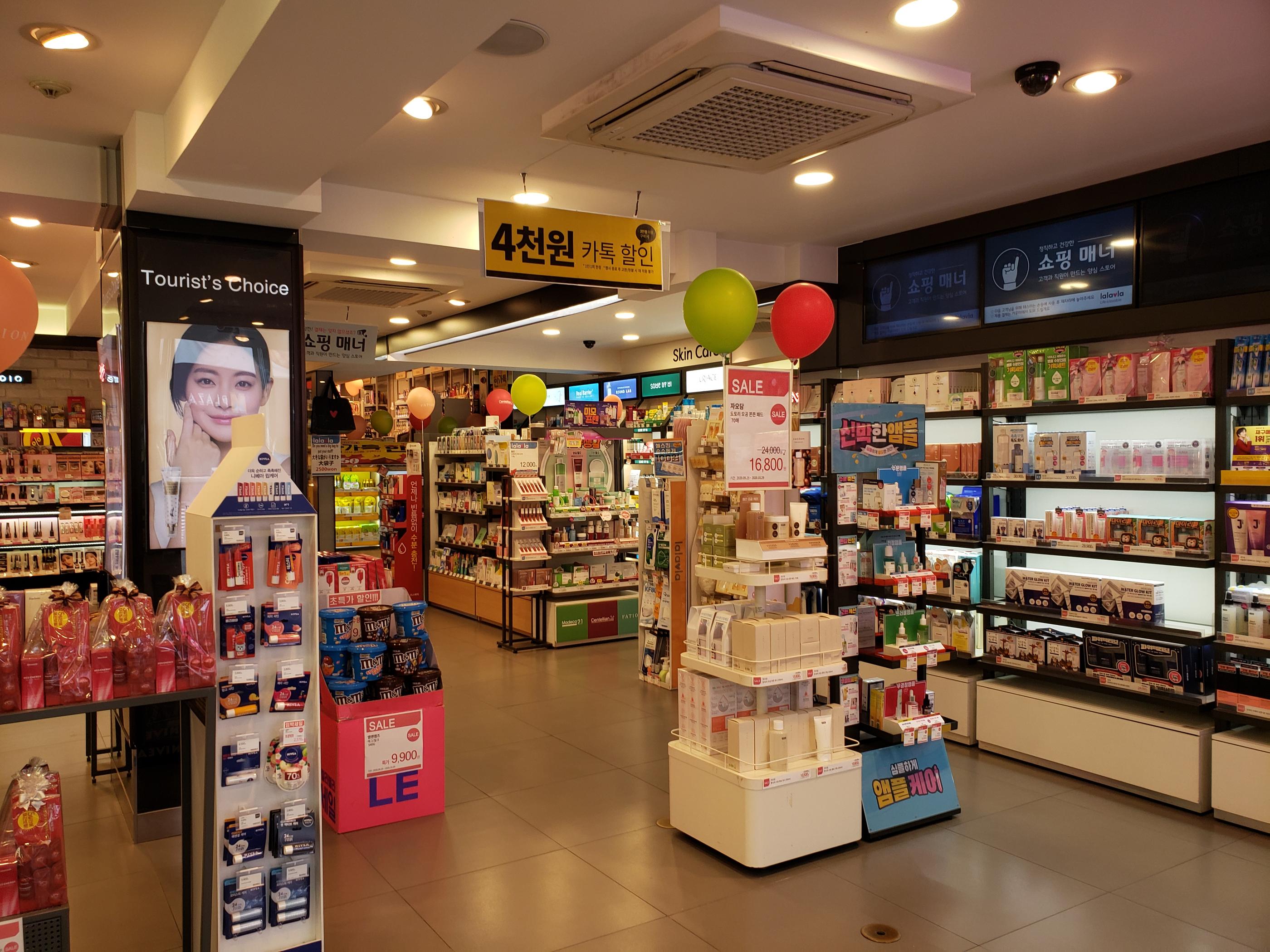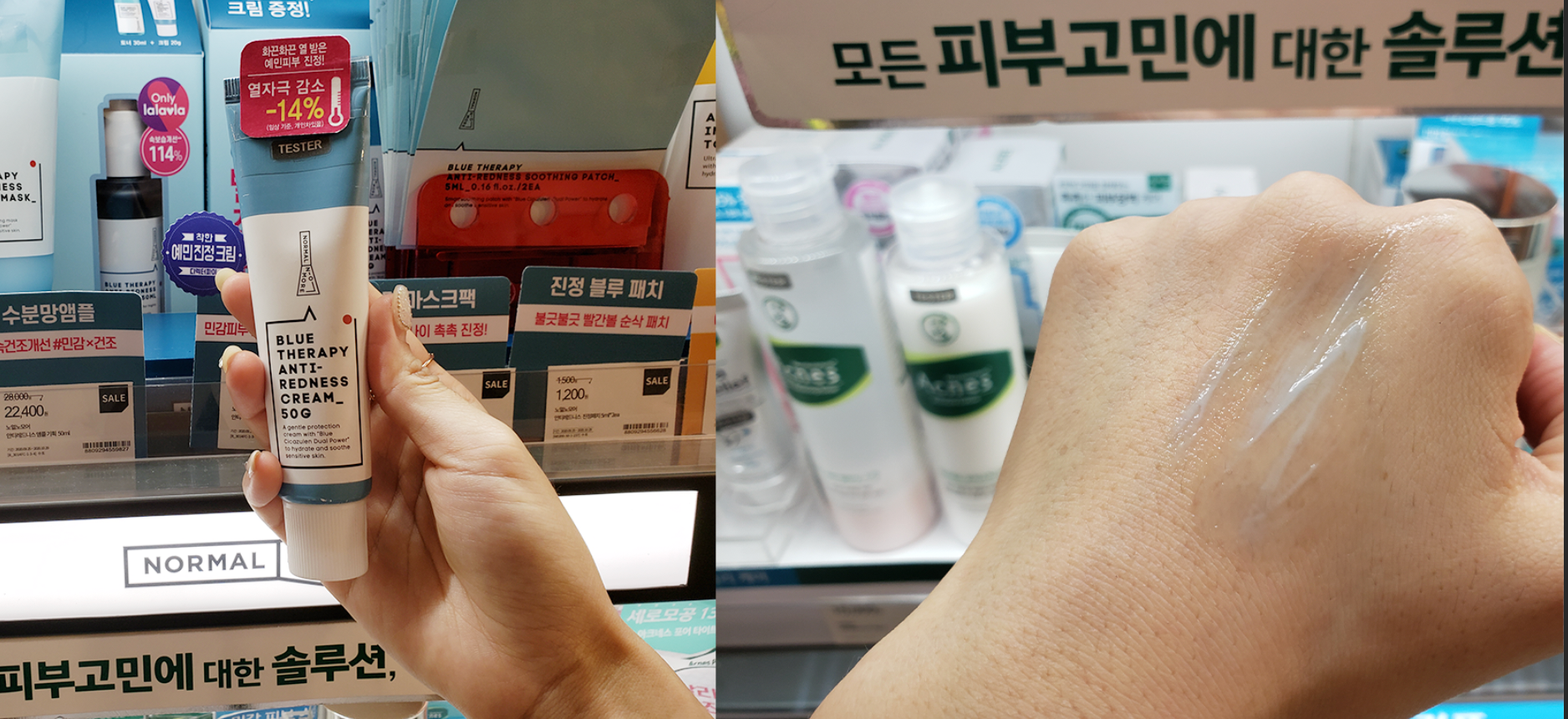 Normal Nomore
Normal Nomore is a skincare brand, famous for its products effective for reducing flushes.
Their products are already popular among the locals who have sensitive skin.
The bestseller (and my recommendation) from Normal Nomore is the Blue Therapy Anti-Redness Cream.
Anua
Anua focuses on pure, organic ingredients to maximize effectiveness and minimize harmful effects on skin.
Anua's skincare products are environmentally friendly, sustainable, and made with simple packaging.
The bestselling product from Anua is the Heartleaf Soothing Toner from this brand.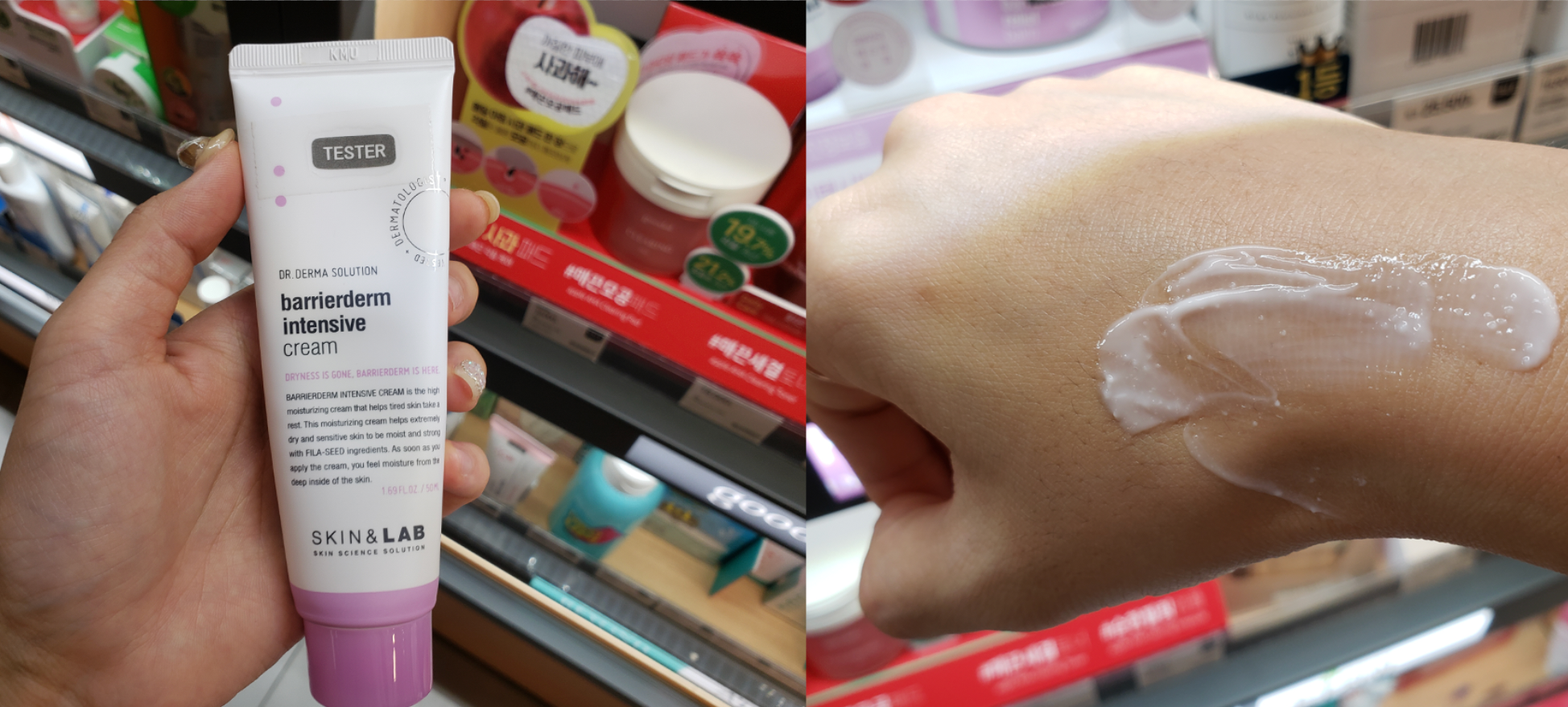 SKIN&LAB
SKIN&LAB became famous through word-of-mouth marketing.
Their skincare products, especially the 'Barrierderm' line is effective for anyone who has sensitive skin.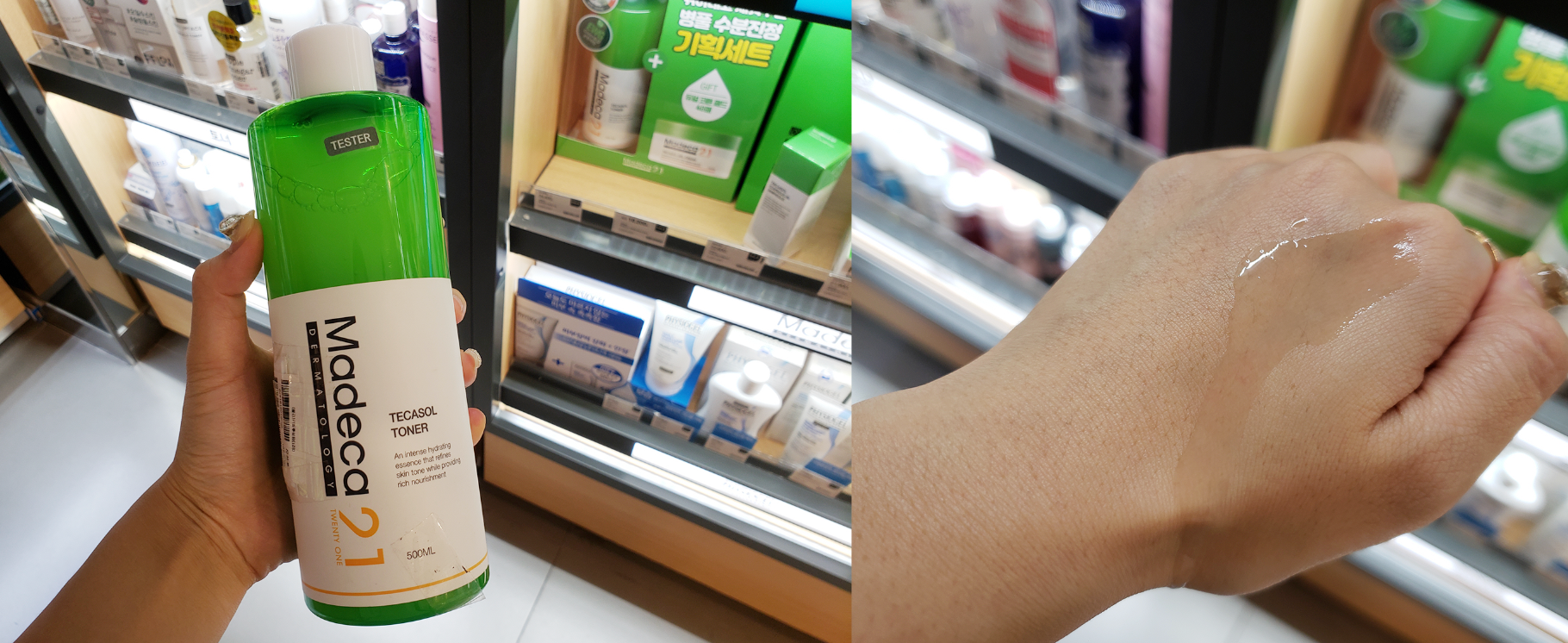 Madeca 21
Madeca 21 is Dongkook's cosmeceutical (a portmanteau of 'cosmetics' and 'pharmaceuticals') brand, mainly focusing on skincare lines used with extracted from the Centella Asiatica plant and known for its soothing properties.
Madeca 21's Tecasol Toner is the signature product from the brand.
ONE THING
ONE THING is another minimalist Korean skincare brand.
The brand eliminates unnecessary costs and offers only one 100% ingredient for the skin.
There are many choices of products based on your skin type: Artemisia Capillaris Extract, Centella Asiatica Extract and so much more!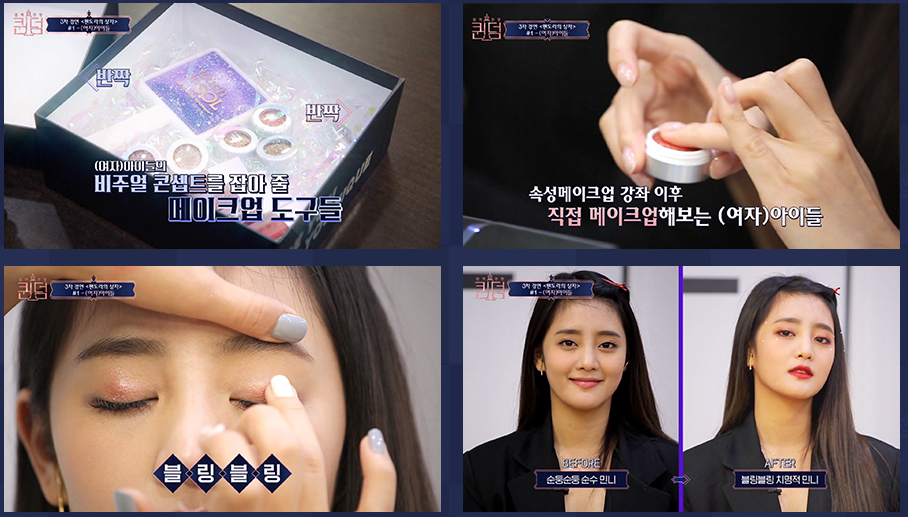 Touch in Sol
This makeup brand is more known for its unique and fancy eyeshadow palettes.
The brand got more famous after (G)I-DLE using their products from the TV show, Queendom.
Don't forget to swatch all the colors of 'Metalist Sparkling Foiled Pigment' if you have the chance for the K-pop idol makeup look.

---
LOHBs

LOHBs is H&B store that is operated by Lotte. When you visit the store, you will be able to spot some of the differences compared to OLIVE YOUNG and Lalavla. The most significant difference is that they offer a wide arrange of international skincare and cosmetic brands.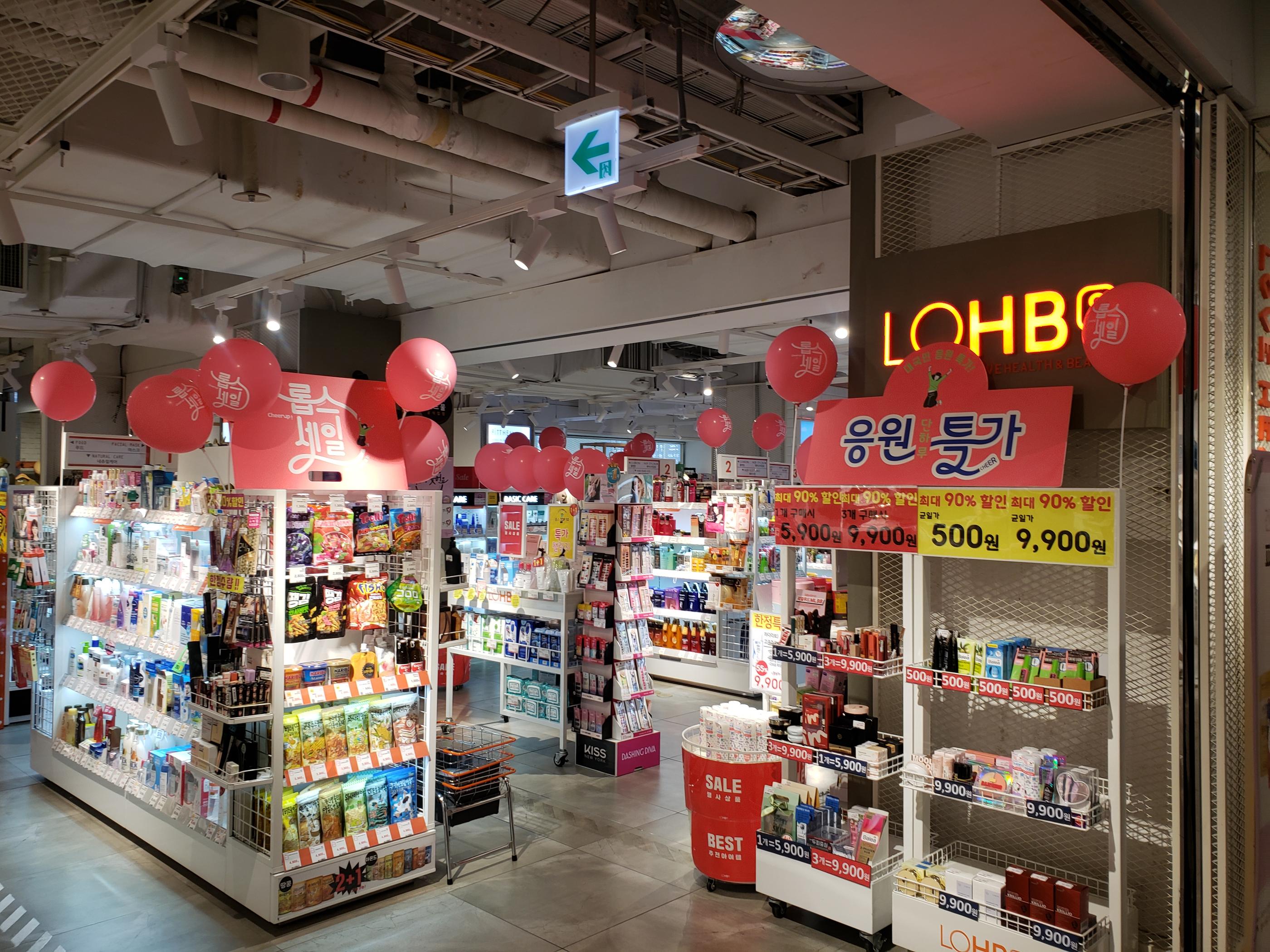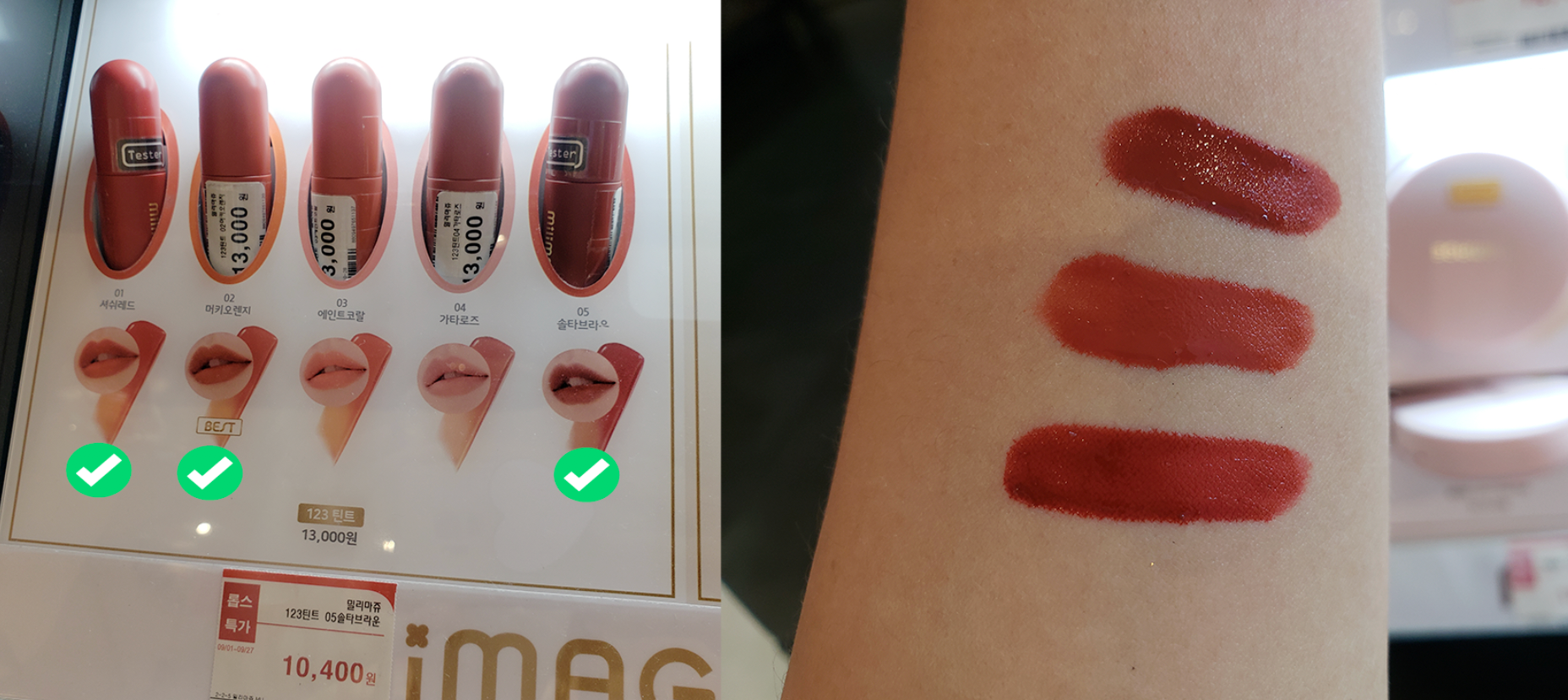 miliMAGE
miliMAGE is a cosmetic brand that promotes a minimalist take on makeup with its vibrant yet compact packaging and easy-to-use shades for a variety of versatile looks.
The best-selling item is 'Water Rising Tint'.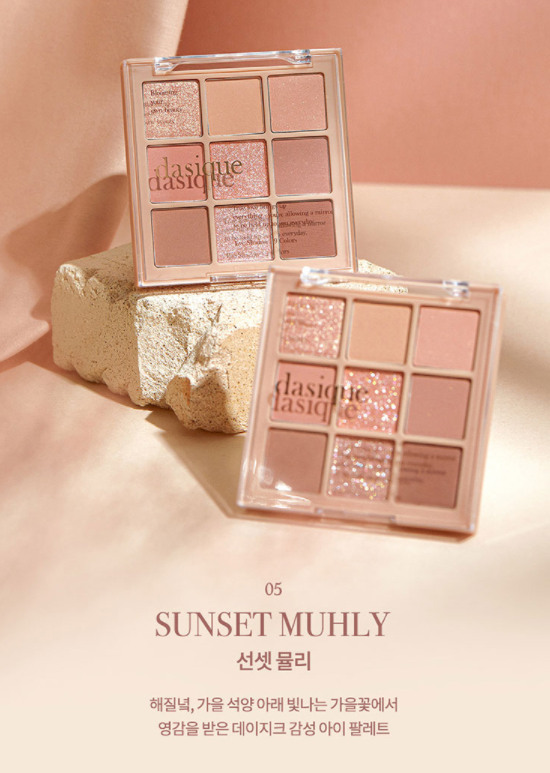 Dasique
Dasique is a cosmetic brand, which became instantly famous on social media and YouTube among cosmetic enthusiasts in Korea.
Most of the shades are made with warm colors that will suit most of the consumers with warm undertones.
Recently, Dasique launched a brand new eyeshadow palette called 'Sunset Muhly'.
---
CHICOR

CHICOR is more like a Korean retailer of personal care and beauty products compared to the H&B stores that I have introduced earlier.
Launched by the department store as its cosmetics specialty shop in 2016, CHICOR released its own body care line in 2017 and makeup line in 2018.
Since the selection is done by the well-known department store in Korea, Shinsegae Department store, consumers can notice the line up for the brands and products are thoughtfully done.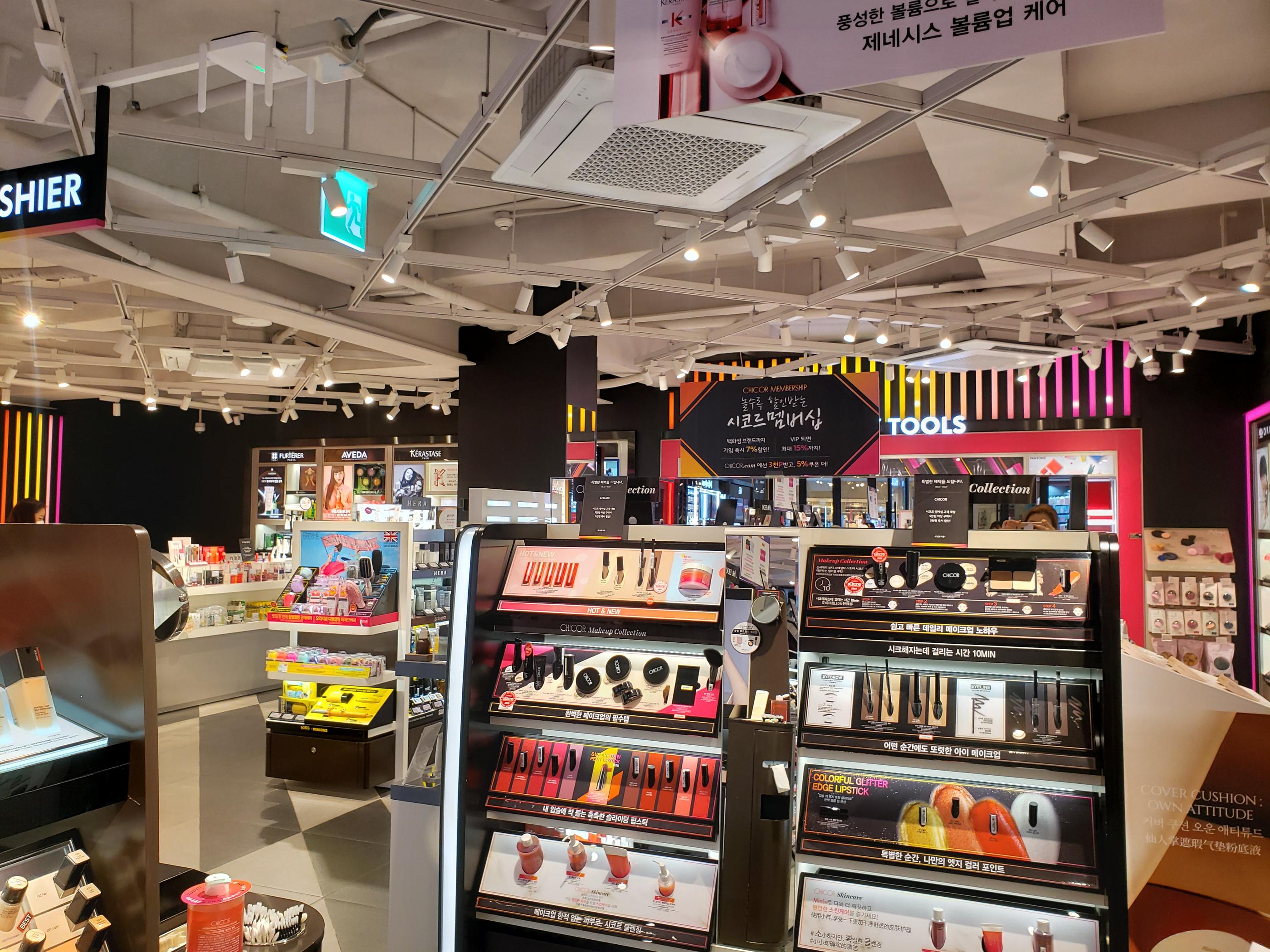 One thing that caught my attention from CHICOR was this wall full of products based on the Korean cosmetic ranking app called GLOWPICK. From this section, you can easily browse what are some of the popular products among the consumers using the app.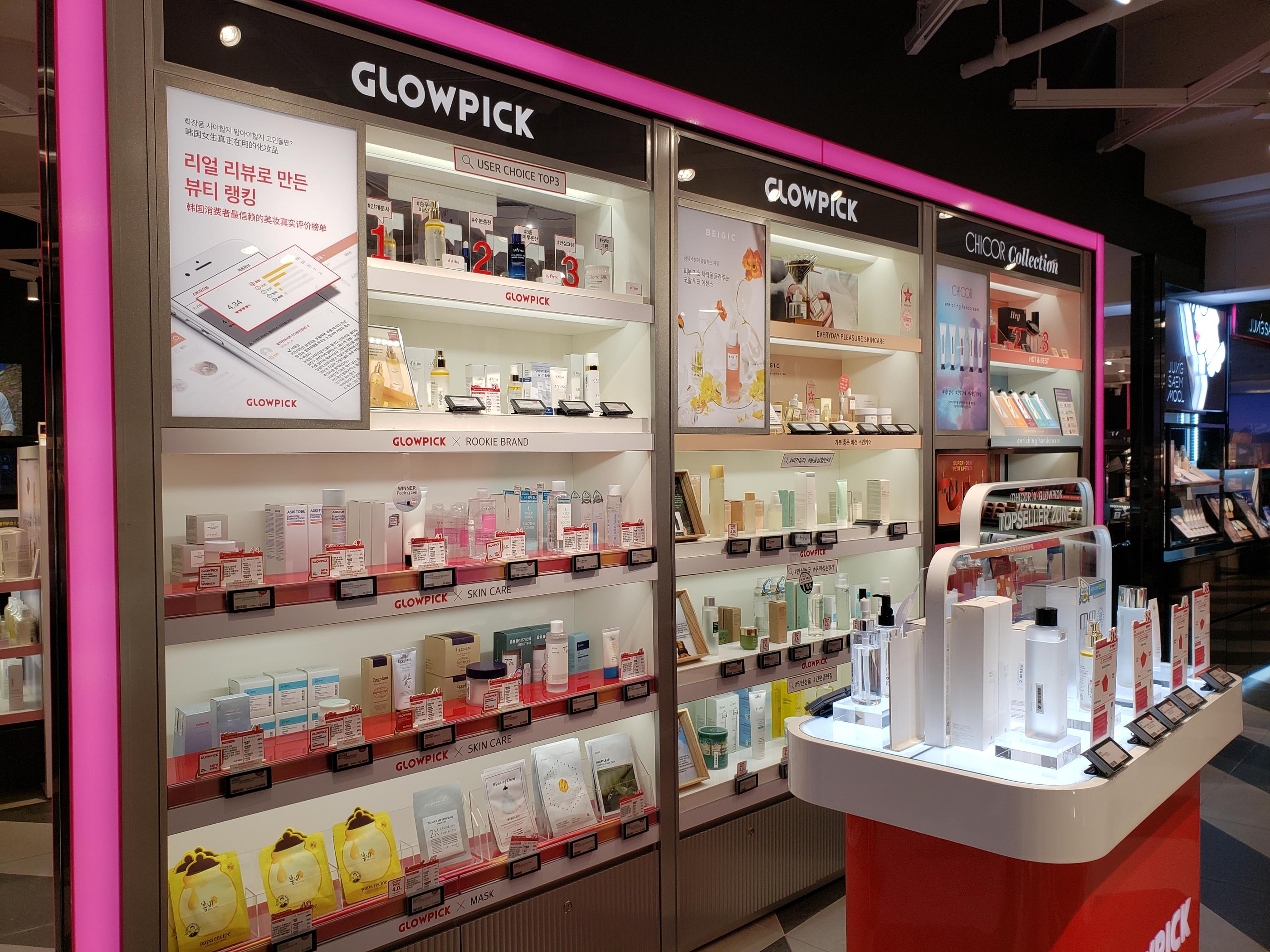 Huxley
Huxley focuses on products that address skin problems caused by pollution and urban stress.

Their entire products are made in Korea and proudly cruelty-free, the brand's skincare range comes in edgy, minimalist bottles.

The bestselling products include 'Oil Essence: Essence-Like Oil-Like' and 'Toner Extract It'.
Onoma
Onoma is Shinsege Department Store's first skincare brand.
The brand aimed at customers willing to seek out information and who have high knowledge of ingredients and the effects of the product they use.
The main product is Onoma essence - a line of six serums, targeting to help out different skin problems.
youlief
youlief is a skincare brand which people with sensitive skin loves!

Even though it is not a mainstream brand yet among the locals, its 'Setup Toner' got picked from Glow Pick Consumer Choice Product of the Month.
Beigic
Beigic is also a skincare brand, that is popular for the high-end quality of facial and body oil.

I fell in love with the Regenerating Oil when I tested on my hand!

This brand is also not as mainstream yet, but the number of customers who were satisfied with the quality is growing every day. Also, you can find Beigic from SEPHORA Korea.
---
Sephora

Sephora is a French multinational retailer of personal care and beauty products, featuring nearly 3,000 brands.
From Korean Sephoras, visitors can easily try cosmetic and skincare brands that were rare to find in Korea. Also, another perk of Sephora is that you can also try some of the Korean cosmetic brands that are exclusively available from offline Sephora stores. For instance, Korean makeup brand AMUSE is only available from Sephora.
In addition, the new Whal Myung, originated from the unique digestive medicine drink, Whal Myung Su.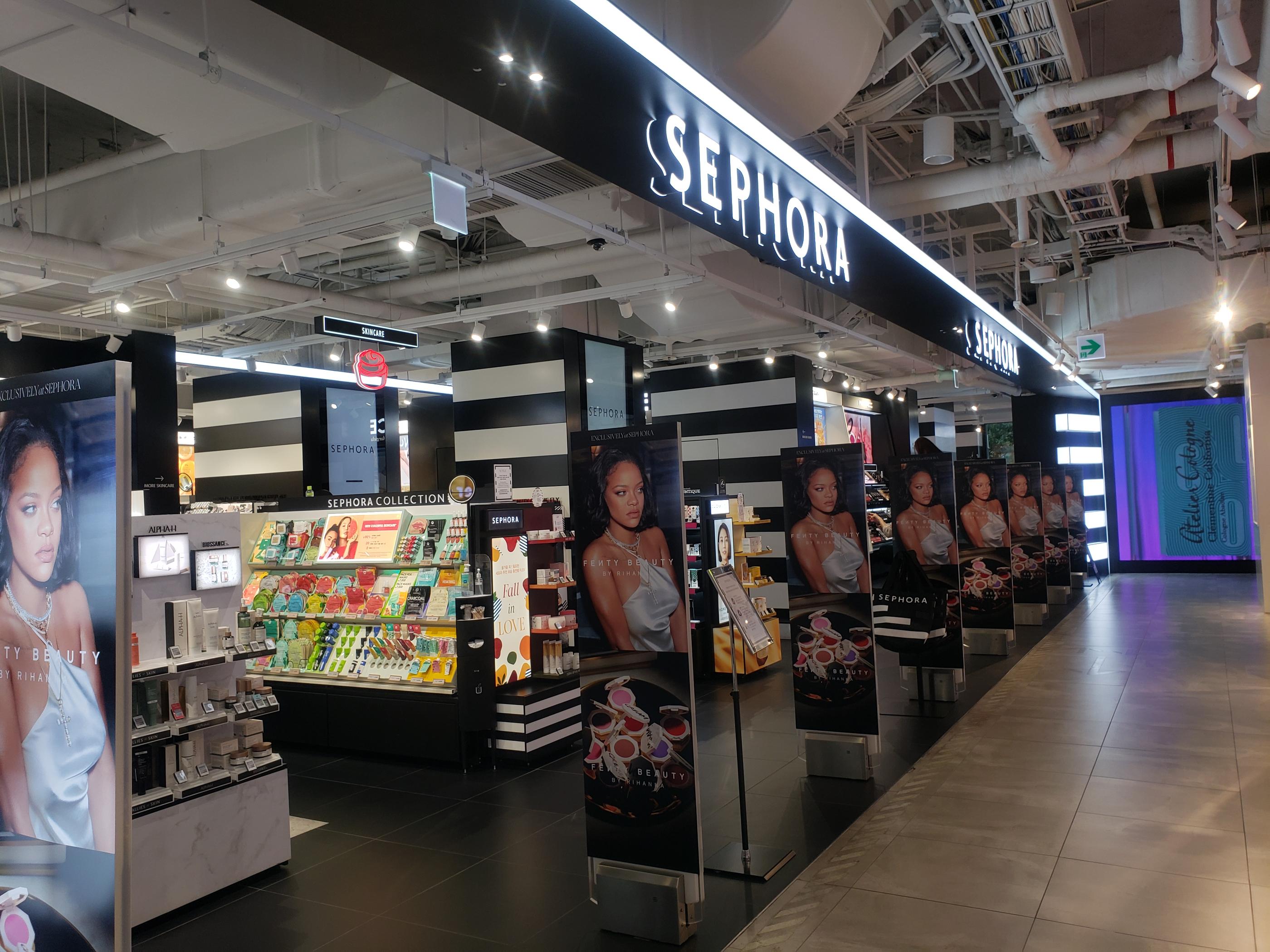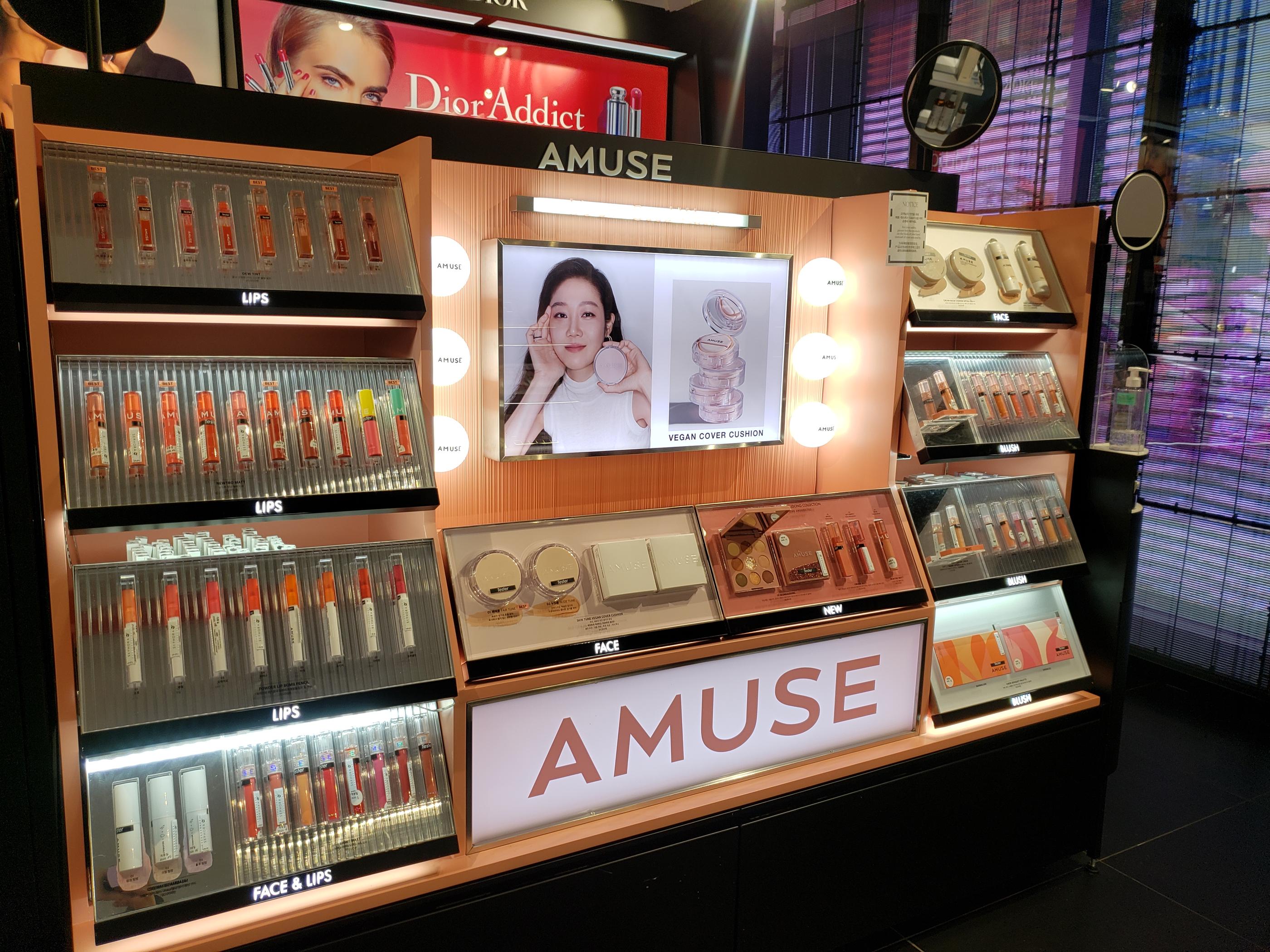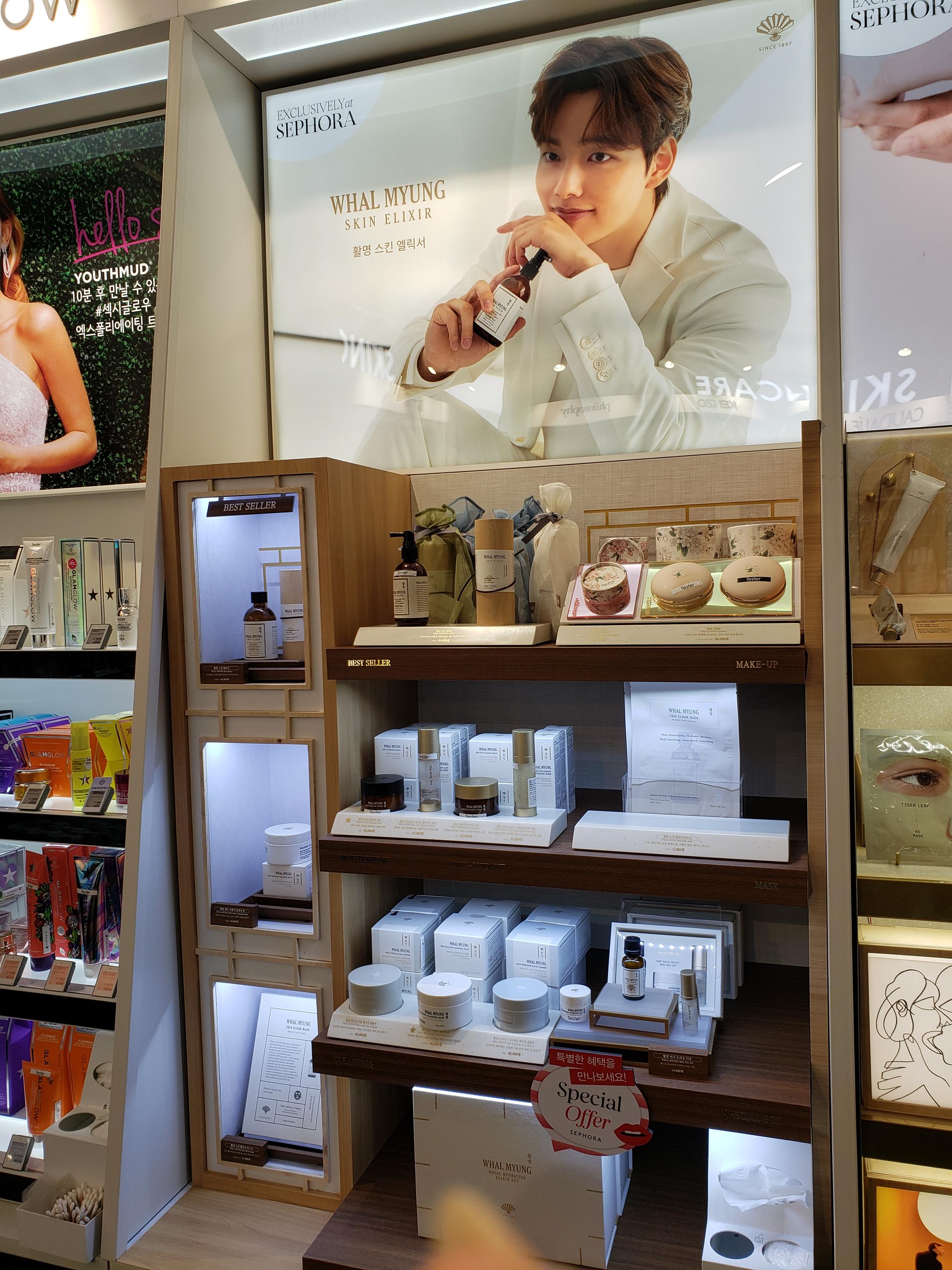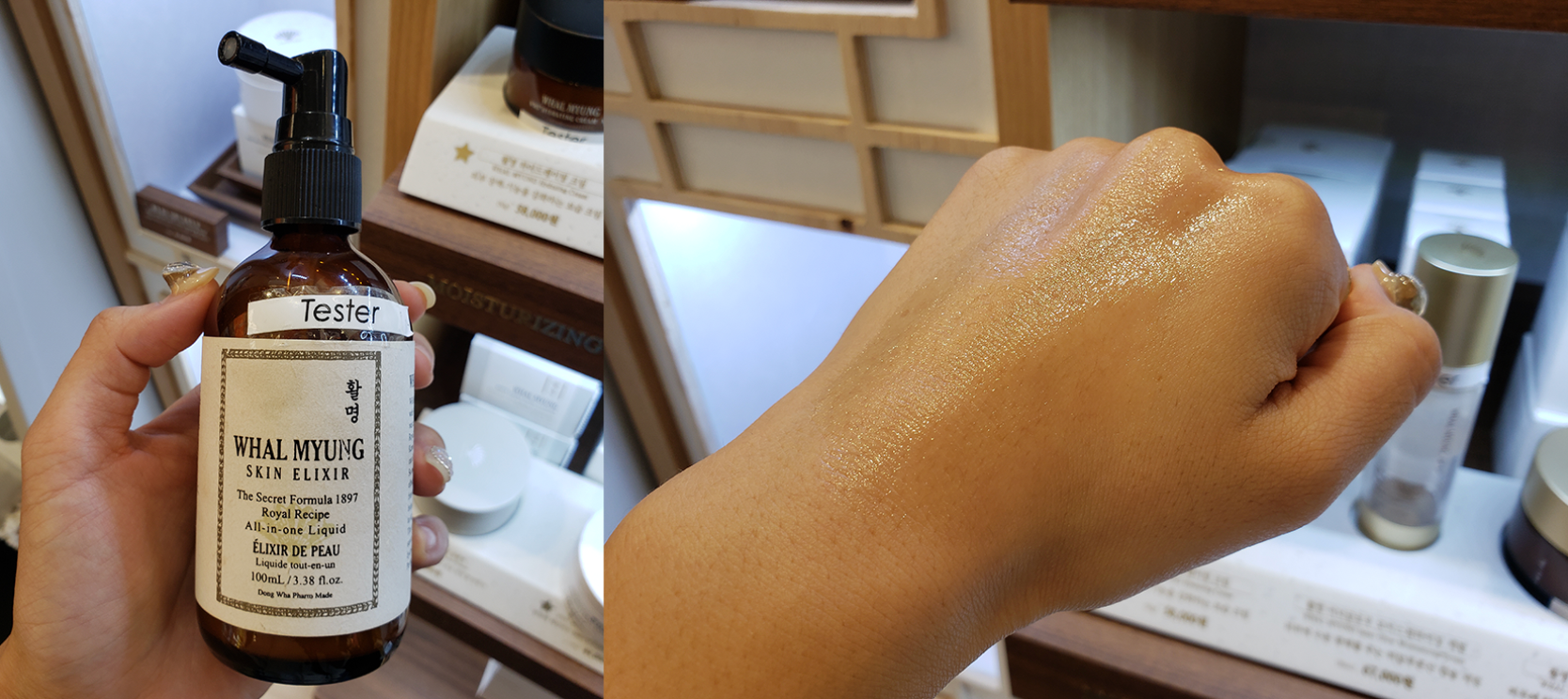 Whal Myung
Whal Myung embodies the essence of this unique digestive medicine, Whal Myung Su, formulated with a secret recipe dating back to the traditional Korean court by Min Byong-ho.

The Whal Myung complex is composed of five selected herb extracts taken from Whal Myung Su's 11-herb formula Whal Myung seeks to save lives and moreover to save skin.
The bestseller from Whal Myung is this 'Skin Elixir', which is an all-in-one liquid with an oily finish.
---
I have listed and explained briefly about H&B stores and cosmetic retailer stores available in Korea. Also, some of the signature products that you can exclusively purchase from each brand! If you are still curious or have any questions regarding the product or the brand, please leave a comment below!
Happy shopping everyone!
---