Tattoos In Korea | History And Modern Issues
Why Do Korean TV Shows Blur Tattoos? Are Tattoos Illegal In Korea?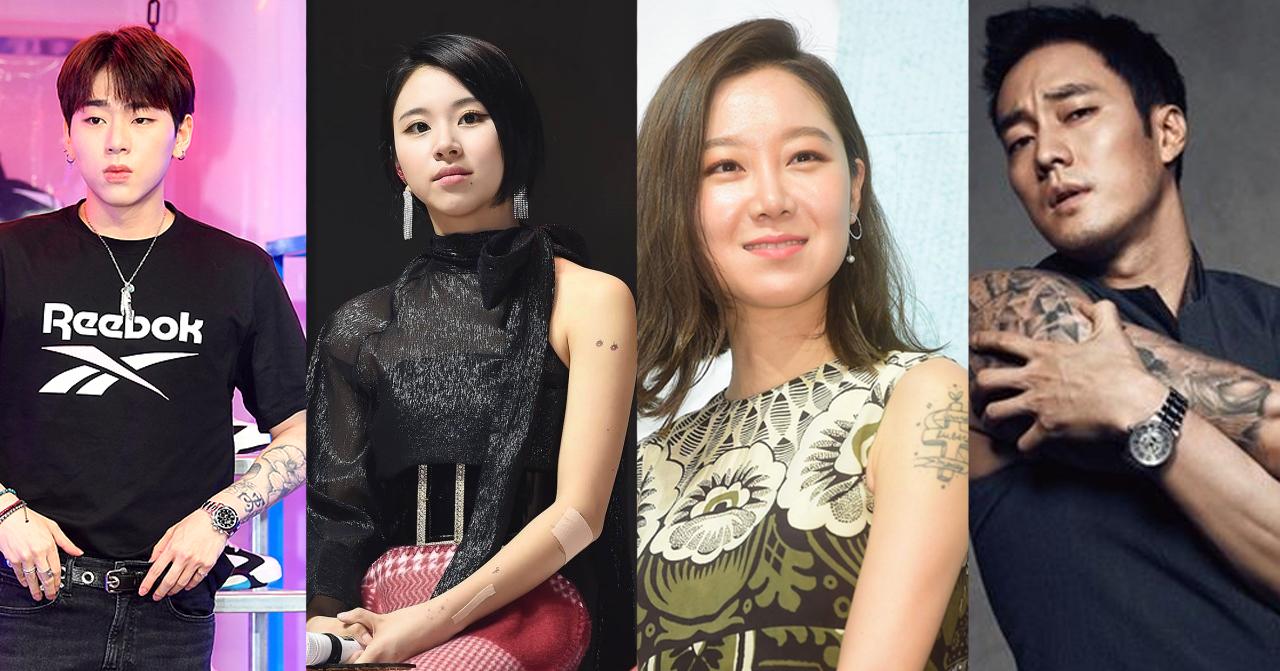 People choose to get tattoos for various reasons: as a way of expressing their own strength; as a symbol of an emotional connection with other people; or simply because they think it looks cool or pretty.
Tattoos are becoming increasingly popular in Korea, with many celebrities also sporting one or two. But on TV, the tattoos are most likely covered up.
Today we are going to take a look at tattoos in Korea - both its history and modern day issues!
---
1. History Of Tattoos In Korea

From Samhan period (three southern confederacies in Korea c.200 BCE – c.400 CE) findings, we know that tattoos used to be part of tradition and folklore in those parts of Korea, but this culture seems to have come to an abrupt end.
Later on, neither Samguk sagi (the oldest surviving historical record of the Korean peninsula) or Samguk yusa (historical account of Silla, Goguryeo, Baekje, written by Il-yeon in the 13th century) contain any reference to tattoos.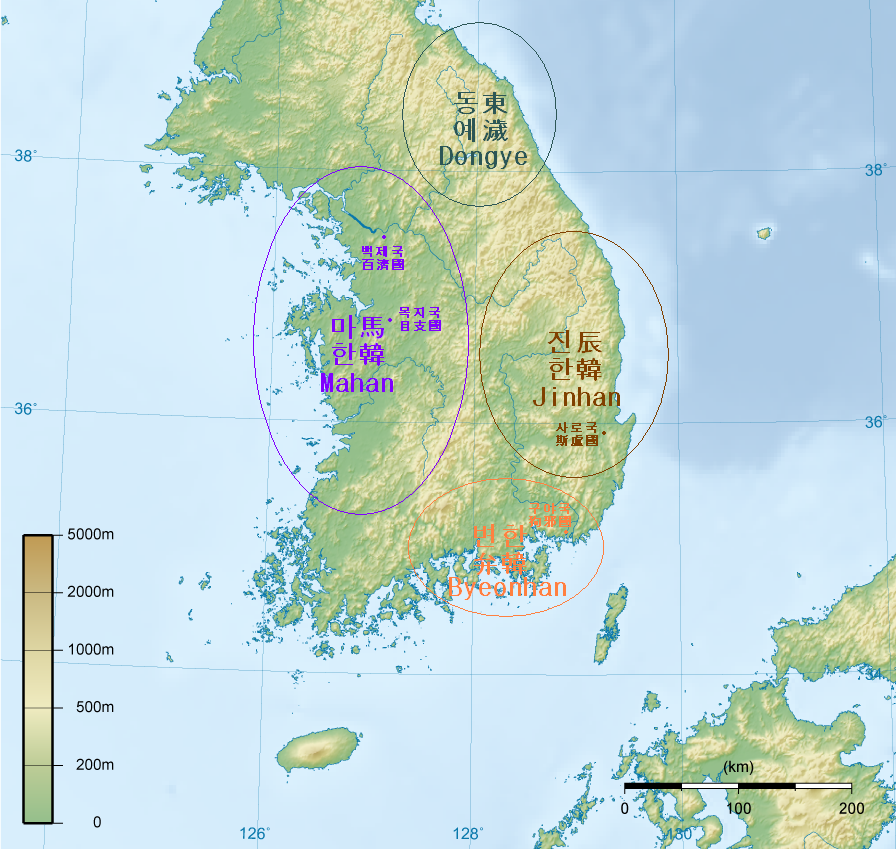 Map Of Samhan (source: Wikipedia)
Instead, the next time we can find records of tattoos (in Korean: 문신/munshin) is in Goryeosa, which tells the history of the Goryeo dynasty.
At this later point in history, tattoos were not part of folklore, but rather used as a means of discipline.
Historians are still trying to find out why the original tattoos of the Samguk period disappeared, and the leading theory is that the tradition was phased out after the increasing influx of Chinese culture.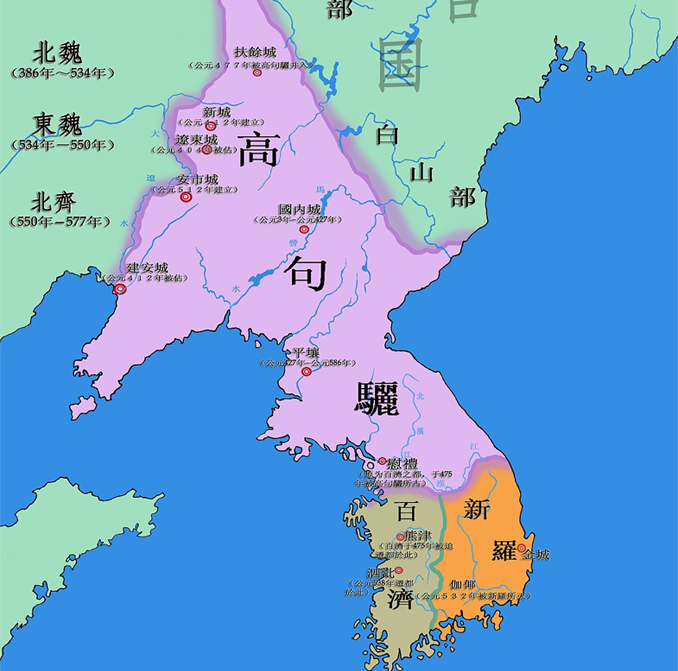 Map Of The Three Kingdoms (source: Wikipedia)
During the Gojoseon period (2333 BCE - 108 CE, located in current North Korea), tattoos were not allowed according to the Eight Prohibitions, the criminal law at the time. But the practice still existed in the southern part of the peninsula, in what would become Samhan.
However, after the Samhan confederacies were dissolved, and we enter the period of the Three Kingdoms of Korea, we no longer find any records of tattoos.
After the establishment of the Three Kingdoms, the different states set up laws regulating how to behave and what to wear. In most cases, it was powers from the tattoo-unfriendly northern part of the peninsula who emerged as the ruling class, and historians believe that the tattoo culture of the south didn't have any means for survival.
---
2. How Tattoos Evolved

During the Three Kingdoms period, there are no records of use of tattoos as a means of disciplining, but that changes in the Goguryeo period.
Now, criminals who had fled their exile to an island (a common punishment) would have a tattoo engraved in their face. Records tell us that if they tried to flee a second time, their punishment would be more severe.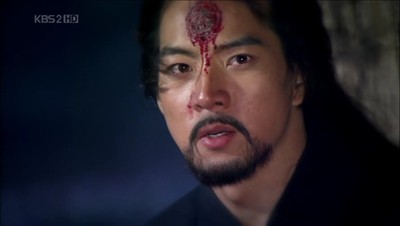 Source: KBS
Historians believe that this punishment was based on the criminal law practiced by the Song Dynasty in China.

According to the Goryeo Code of Law (Gyeongguk Daejeon), individuals sentenced for robbery that were not sentenced to death should instead have the characters for "robber" engraved to his body. The implication was that if the individual committed another crime, he would not escape more severe punishment the next time.
In the annual records "Veritable Records of the Joseon Dynasty," there is a passage about a man who stole a horse. As a punishment, his ears were cut off. Later on, the man stole garments and tried to escape on a horse, but he was captured and had a tattoo engraved in his face.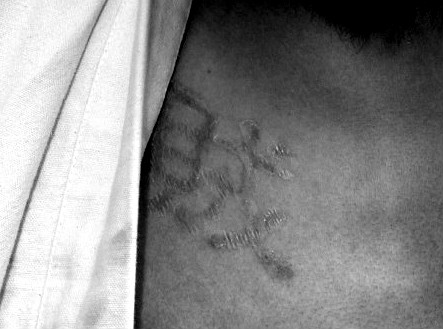 No wonder tattoos came to be seen in Korea not as a cultural expression, but it as something associated with criminals.
The Veritable Records of the Joseon Dynasty also tell us of an incident in 1479, when the dancer and poet Uhwudong acted in way that went against the social norms.
The dancer is said to have had intimate relationships with several men, and she would force the men to carve her name to their bodies. We therefore know that not only criminals but also lovers could have a kind of tattoo engraved on them during the Joseon period!
---
3. Tattoo Culture In Korea Today

Just like in many other countries, tattoos used to be more or less taboo in Korea.
It was seen as immoral, and people with tattoos were looked upon as threatening and scary.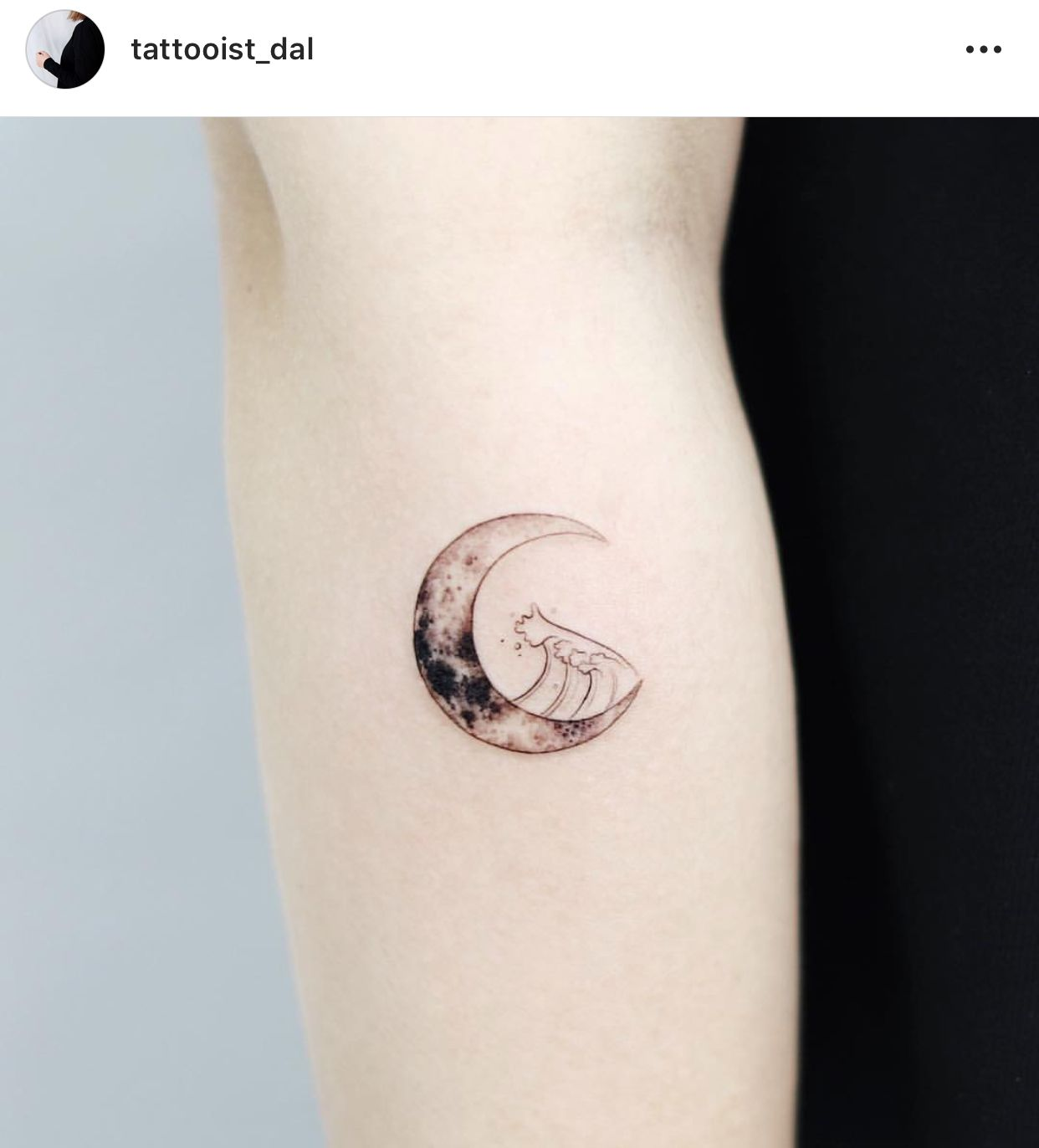 But nowadays many young Koreans also think of tattoos as a form of individual expression, and they don't associate tattoos with anything negative.
Not only celebrities have tattoos; in fact, many Koreans have small commemorative tattoos; for example, initials on their bodies.
However, big media in Korea, such as SBS, KBS and MBC, have a policy of not showing tattoos, and in many cases participants with tattoos have to cover these up before the recording starts.
There are several ways to cover the tattoos: taping, make-up, clothes, or simply blurring in post-editing.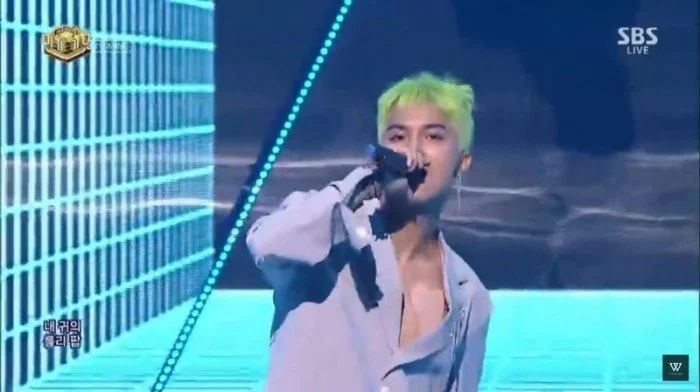 There isn't much support in the law for these policies, but TV channels worry about tattoos having a bad influence on young viewers.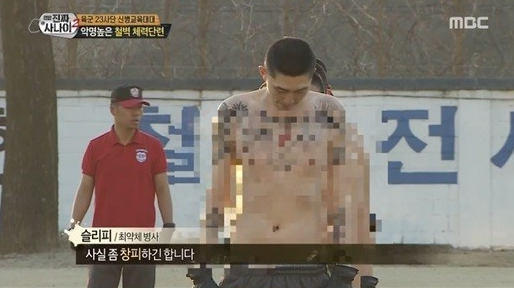 As times change, some TV networks nowadays choose to not allow big size tattoos, but they don't mind small tattoos like initials.
Still, as tattoos are not yet well considered within the TV industry, many actors choose not to have any tattoos in the first place (unless a drama or movie require them to have a temporary one made).
Not getting a tattoo helps them maintain a good (and "pure") public image, and helps the staff of the production as there is no need to cover or blur anything that could be seen as inappropriate.
---
4. The Right To Get A Tattoo

Tattoos are considered to be a medical service in Korea, and therefore only licensed doctors are allowed to perform tattoos.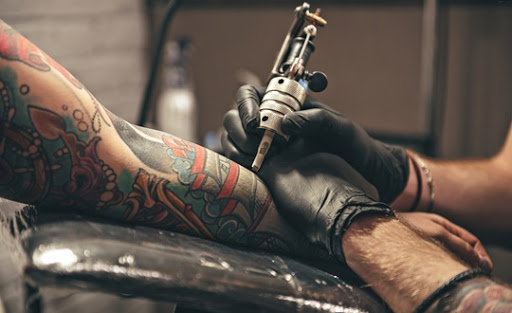 Source: 코메디닷컴
That's why most tattoo artists in Korea today are not licensed, and they often find their customers via Instagram, trying to avoid getting noticed by authorities.
An estimated 20,000 tattoo artists in Korea work without official license, and they showcase their catalogues as their "collection", avoiding to overtly promote their businesses.
Getting a tattoo in Korea is both cheap and fast, and generally the quality is good. But as most tattoo artists operate without license, there is no guarantee for good aftercare, and the non-legal aspects of the procedure can lead to problems later on.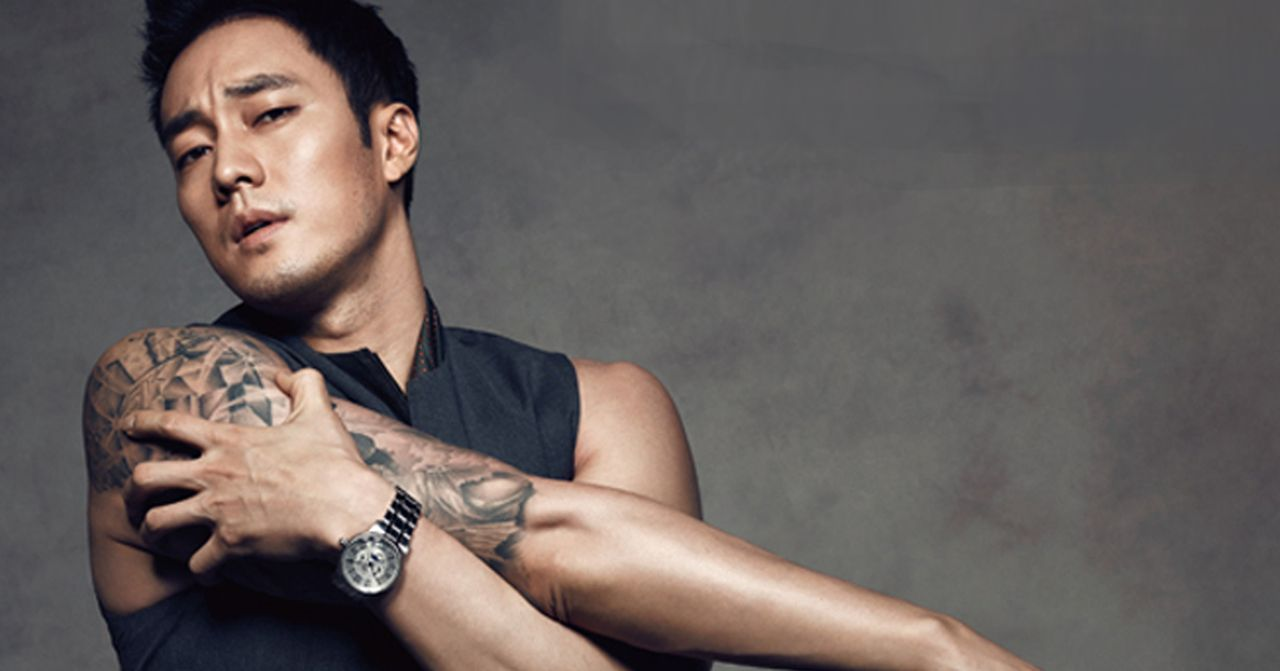 And not everyone looks favorably upon people with tattoos.
For example, whenever artists in Korea put up pictures of their new tattoo on social media, the response from fans is often divided. Some will offer their admiration and support, but others will criticize them for getting a tattoo.
Although there are those who strongly dislike tattoos, for many artists a tattoo can function as a kind of communication between them and their fans, and it can help them express their feelings or thoughts, which is why many still choose to get one done.
---
5. Public Criticism Over Tattoos

The fight over tattoos rages not only on TV networks.
Some Korean saunas (jjimjilbang) prohibit people with tattoos from entering their facilities, so it can have an effect on daily life.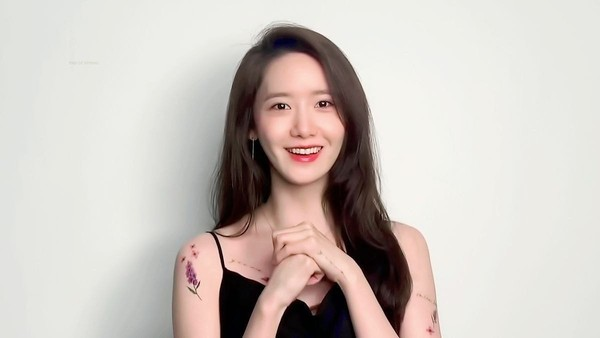 Source: SMTOWN
Not long ago, YoonA from Girls Generation posted a picture of herself with a largish tattoo sticker, after which many fans claimed that their thus far pure image of her had been ruined.
The netizens reactions to YoonA's picture tells us that many Koreans still perceive tattoos as something negative, especially for women who choose to get inked.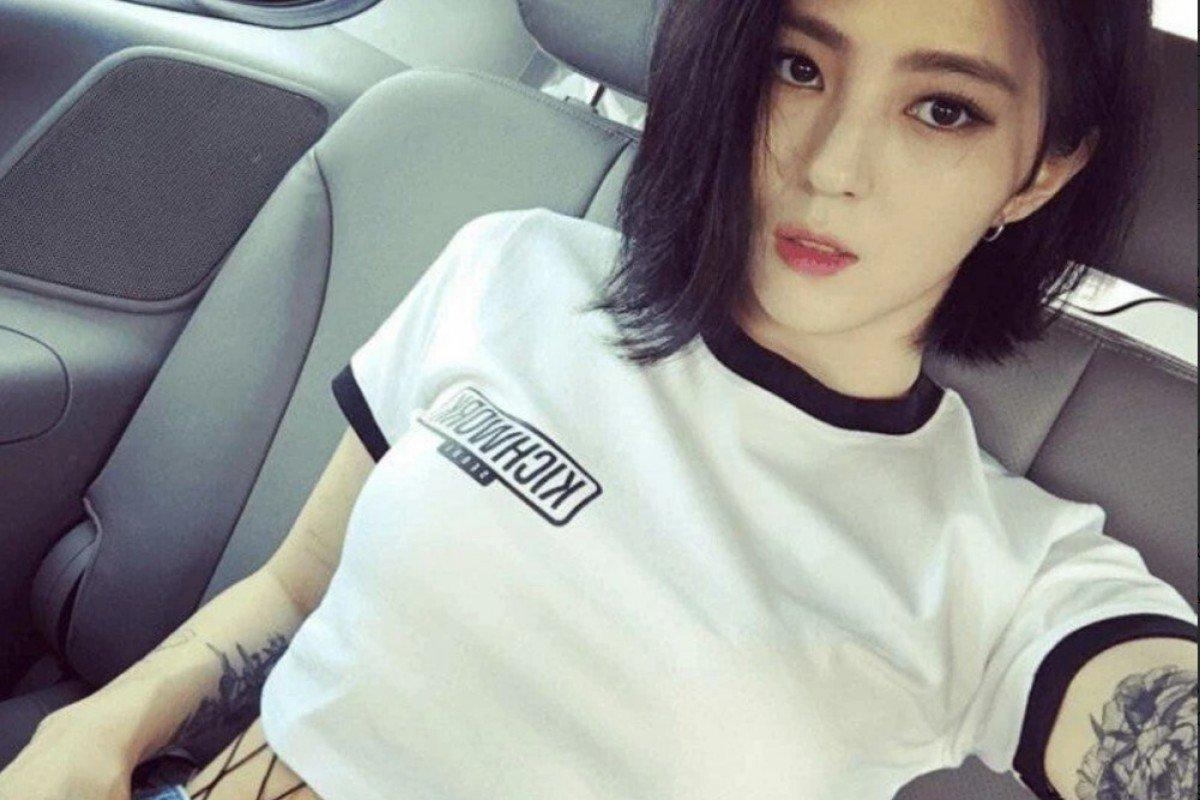 Han So-hee, who starred in "The World of the Married", used to have a fairly big tattoo on her forearm. Although she has had it removed, Korean media still portrait the tattoo as being a part of her "dirty" past.
---
6. Modern Day Issues

Lastly, we will take a look at a recent issue concerning Korea and tattoos.

A TikTok star from the Philippines, with millions of followers on the platform, recently revealed a tattoo she has on her arm.
However, Korean netizens were quick to point out that the tattoo seems to incorporate the Imperial Japan's Rising Sun flag. There was a major backlash from many of her Korean followers, and she felt compelled to issue an apology.
But events took a turn as many Filipinos perceived the criticism coming from some Korean netizens was too offensive. In a counterattack, the hashtag #CancelKorea started trending, and emotions are still running high online.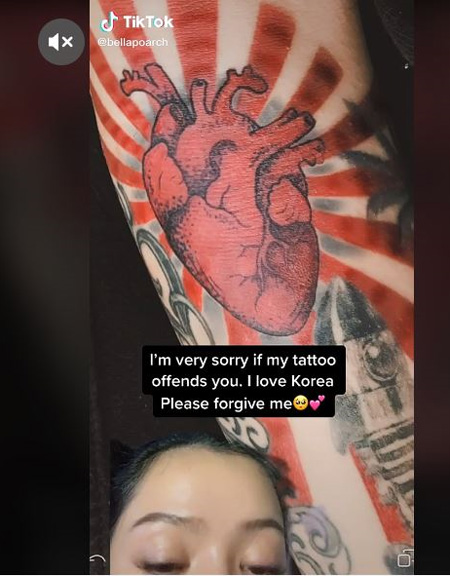 Source: 동아일보
If we look at Korea today, it seems like male celebrities getting tattoos is largely accepted, but the public is not as open-minded when it comes to women celebrities.
Some young men actually choose to get a tattoo to escape the mandatory military service, since large size tattoos are often not allowed there.
But if the Military Manpower Administration find anyone to have purposefully tried to avoid military service by getting a tattoo, they may take actions such as prosecuting the individual.
The history of tattoos in Korea is indeed interesting, and tattoos continues to be a hot topic within the Korean society even today!
---
If you have questions or comments about the blog post, please leave a comment below or email us at help@creatrip.com.
---