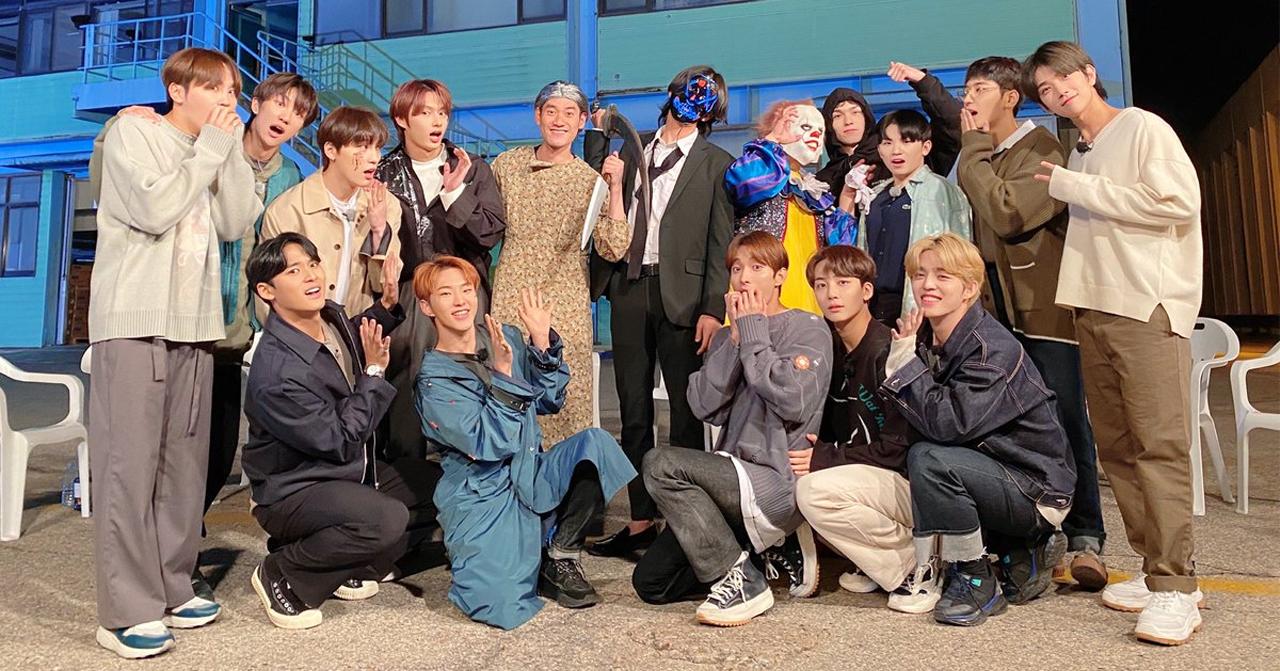 In South Korea, seeing a ghost is sometimes said to mean than you will see great success. So a ghost encounter might be just what K-pop artists hope for!
We are going to take a look at the eerie experiences of a number of Korean stars.
---
1. Seventeen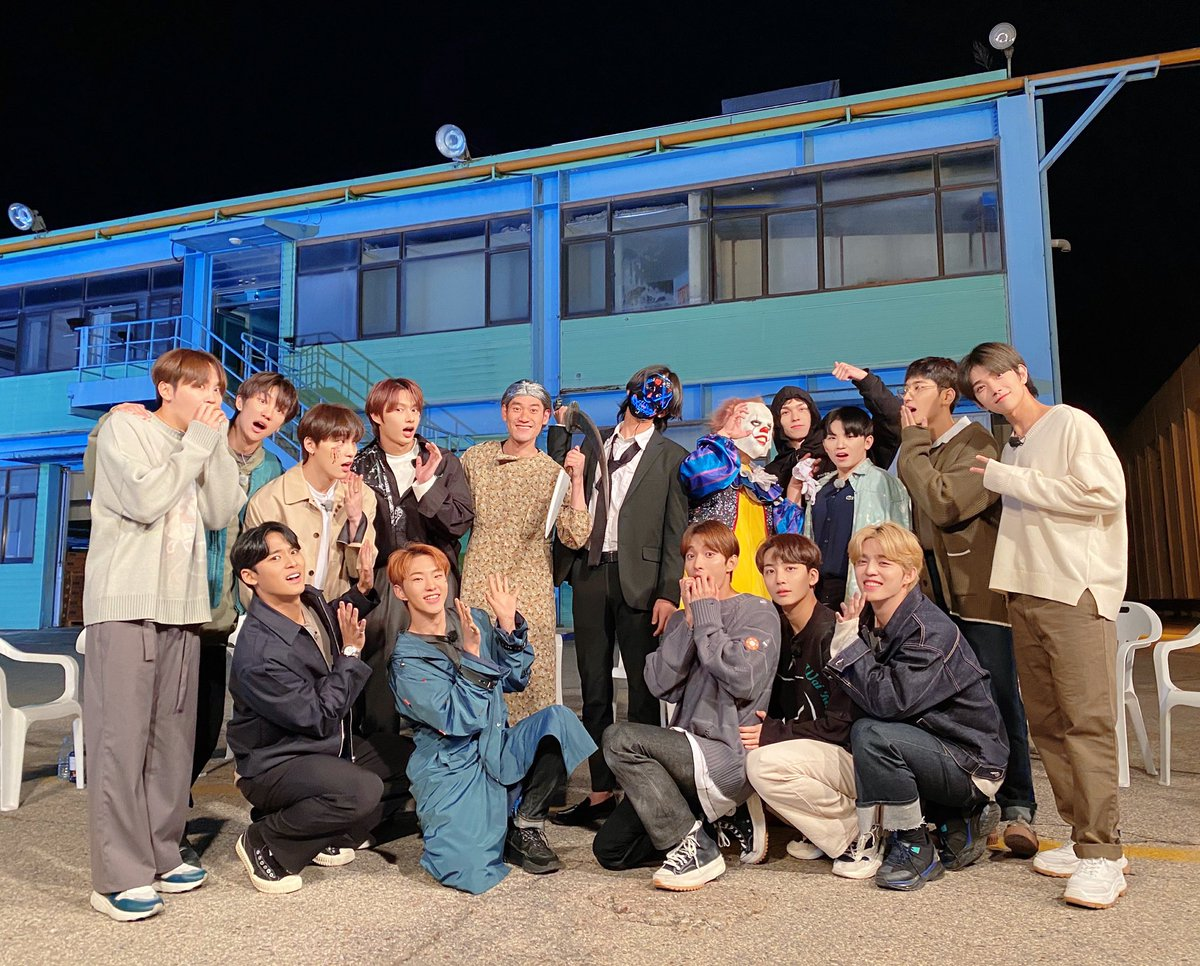 <Source: Pledis>
Seventeen's variety show GOING SEVENTEEN 2020 recently filmed a special episode at an abandoned factory. In addition to completing the designated tasks, the group members also had to avoid "murderers" who were chasing them.
One of the members, Wonwoo, said that he had encountered 4 ghosts, one of which was a female ghost. However, the production team had only set up three male ghosts!
To make things even more uncanny, The8 and Hoshi also claimed to have seen a girl.
At the beginning of the show, Hoshi can be seen saying hello to empty air. He later said that he had seen a girl sitting on a cabinet, and that they even made eye contact!
---
2. EXO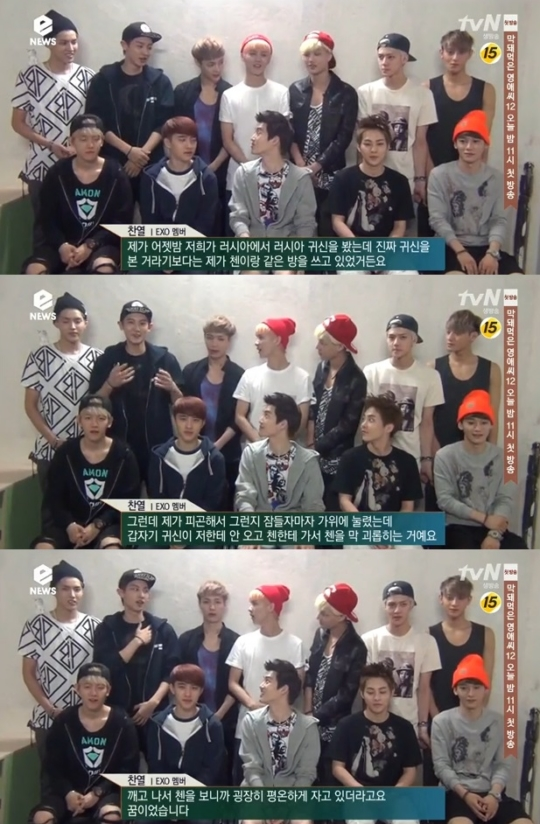 <Source: Wow TV>
The next story is about EXO's uncanny experience in Russia, a story they shared on tvN's eNEWS.
EXO's Chanyeol said in the interview, "We encountered a ghost in Russia, or not really a ghost, but it was a special experience."
At the time, Chanyeol and Chen shared the same room. After falling asleep, Chanyeol was visited by a ghost. The ghost then moved over to Chen and tortured him until Chen screamed, "Help!"
Chanyeol finally woke up from his sleep paralysis, only to find Chen sleeping peacefully.
---
3. BTS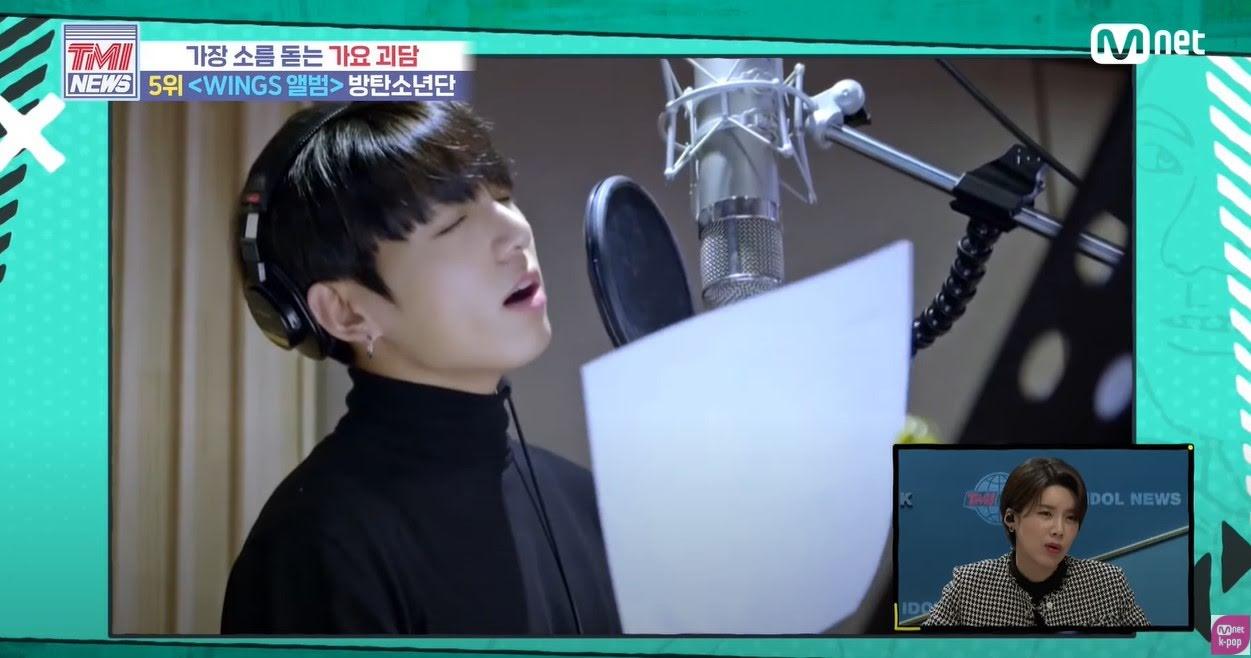 <Source: K-Luv>
At the album release announcement of BTS's album WINGS in 2016, Jungkook shared that he suspected he might have caught a ghost on audio.
After finishing his parts for a song, Jungkook played back the song to listen it through. But for some reason all of his parts were missing.
Somewhat confused, he did another recording. Halfway through the session, he paused to check that it was on tape this time.
However, he found that the remaining parts he hadn't recorded yet were filled with another voice than his own!
---
4. BLACKPINK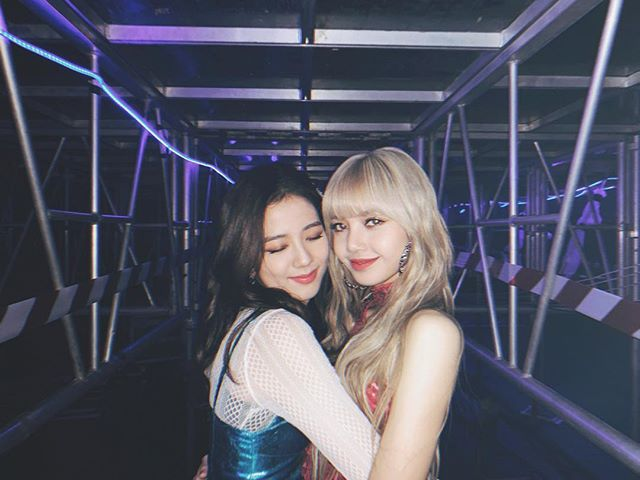 <Source: 1boon>
Many YG artists have claimed that their company facilities are visited by ghosts. Blackpink's Jisoo and Lisa have both seen a ghost, showing up in their practice room, and once appearing from their wardrobe.
It must be stressful not being able to feel at comfort even when practicing!
---
5. NCT
<Source: 엠스플뉴스>
NCT members Taeyong, Johnny, and Doyoung have spoken about a supernatural presence in their former dormitory room, with Doyoung claiming that he saw a ghost there.
Taeyong added that he felt weird whenever he stepped into the room.
Taeil, who shared room with Taeyong and Doyoung, is known to be a sleepwalker. He would sometime walk up to their closet in the middle of the night and bang on it.
But the members were not sure that it was Taeil every time it happened. Good thing they later moved dorms!
---
6. IU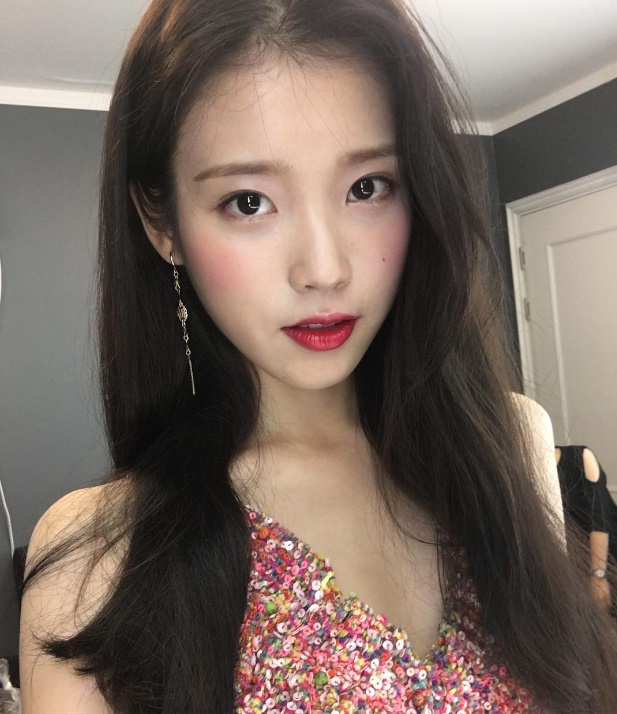 <Source: 1boon>
When IU was still a trainee, she once experienced a ghost coming up to her from behind and whisper, "I love you," in her ear before disappearing. After that, IU said that a handsome ghost would appear in her dreams.
IU hoped that they would meet again, and that inspired her to write the song "Alone in the Room".
That wraps up this article about K-pop Ghost Stories. Even if seeing ghosts is said to lead to success, we are still not sure we want any of these uncanny experiences!
---
If you have questions or comments about the blog post, please leave a comment below or email us at support@creatrip.com.