Backstreet Rookie | Complete List Of Filming Locations You Should Visit In Korea
Visit Backstreet Rookie Filming Sites Including Cafes, Restaurants And Famous Spots And Recreate Your Favourite Scenes!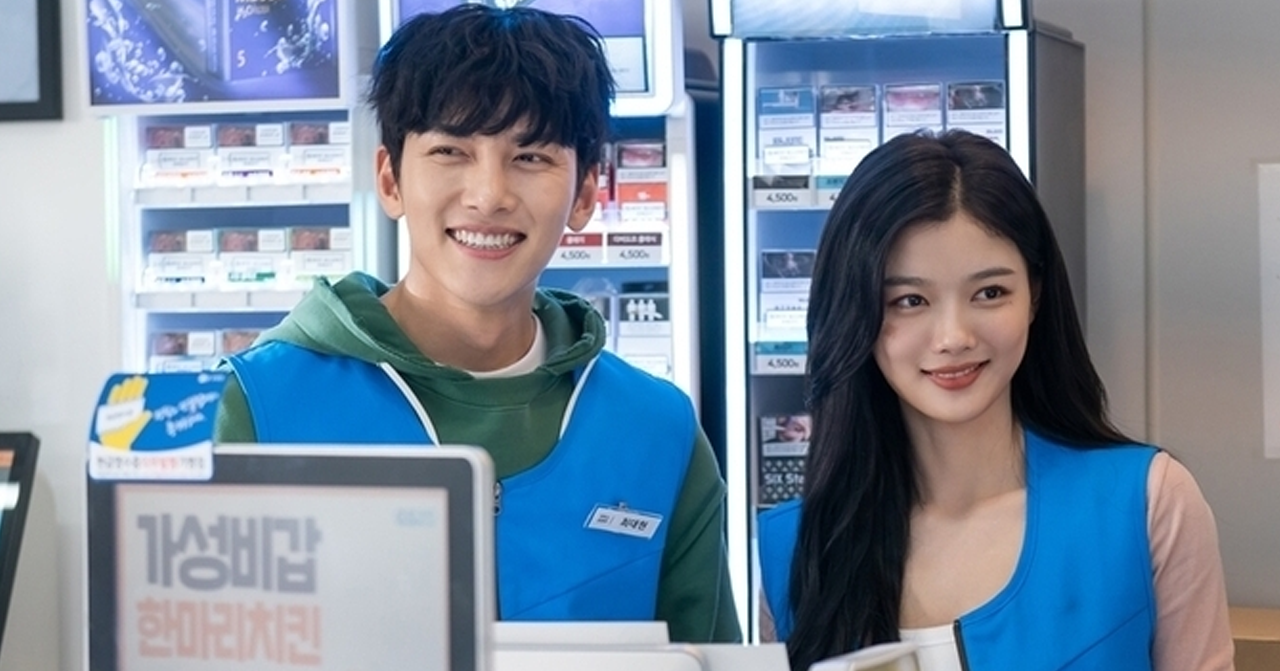 Not long ago, the K-Drama Backstreet Rookie, starring Ji Chang-wook and Kim Yoo-jung, concluded.
Let's use this as an opportunity to take a look at the filming locations from the drama!
---
1. Poulet Chicken Jongno Branch
Address: 서울 종로구 우정국로 2 길 21
Hours: 15:00-00:00
The scene in episode 1 where Jung Saet-byul (Kim Yoo-jung) works part-time was shot in this restaurant.
Poulet Chicken used to have a branch in Hongdae as well, but unfortunately it seems like it has shut down.
2. Seongbuk-dong
Address: 서울 성북구 성북로 50-1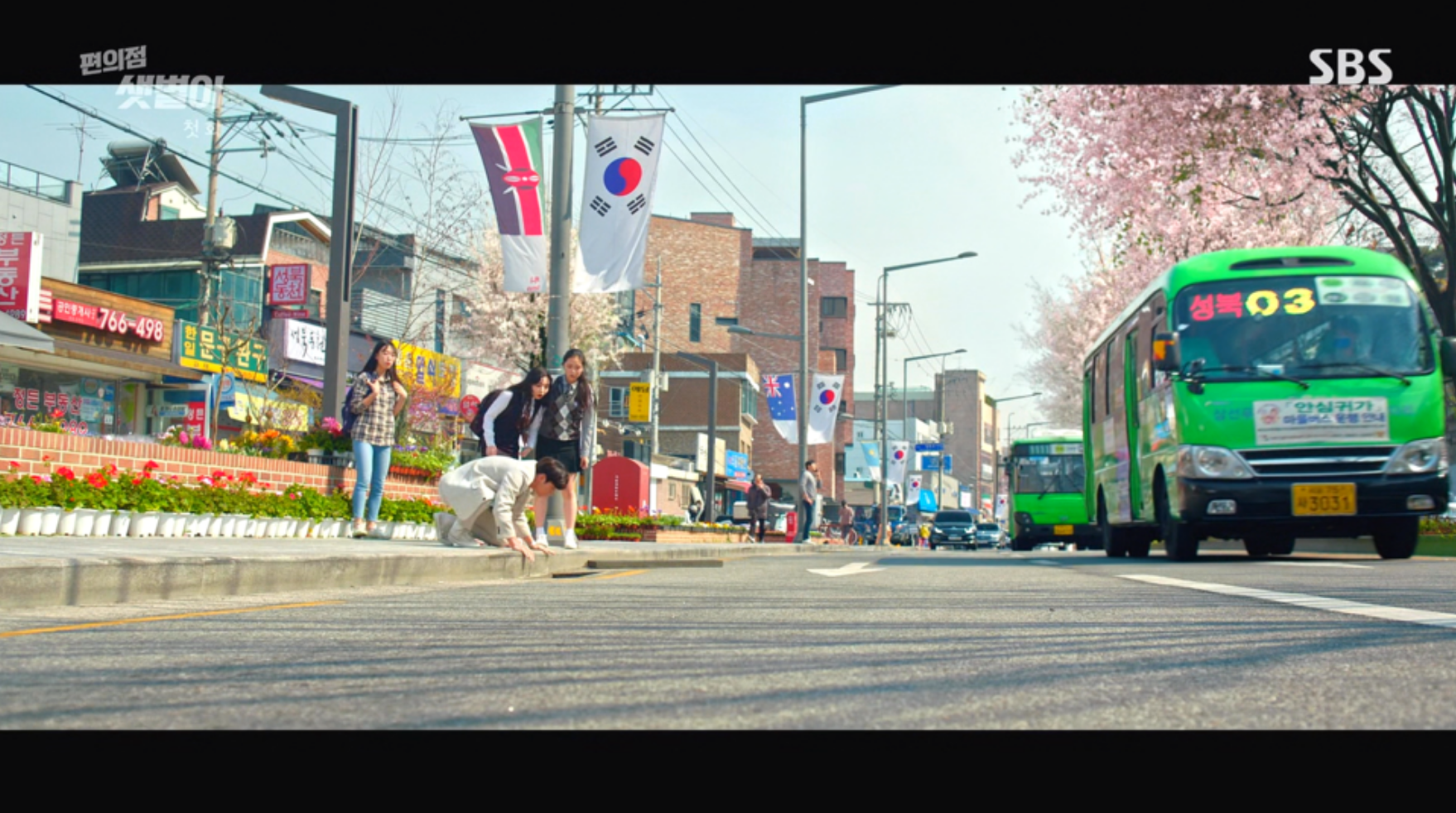 This location, also from episode 1, is where Choi Dae-hyun (Ji Chang-wook) opened a drain and saved a kitten that had been trapped.
After saving the kitten, he realizes that he is late and rushes to the meeting place, while his suit has become a mess.

Seongbuk-dong is a neighbourhood close to Hansung University station, and with Daehak-ro just around the corner, it's definitely worth checking out!

3. Hapjeong-dong
Address: 서울 마포구 독막로5길 5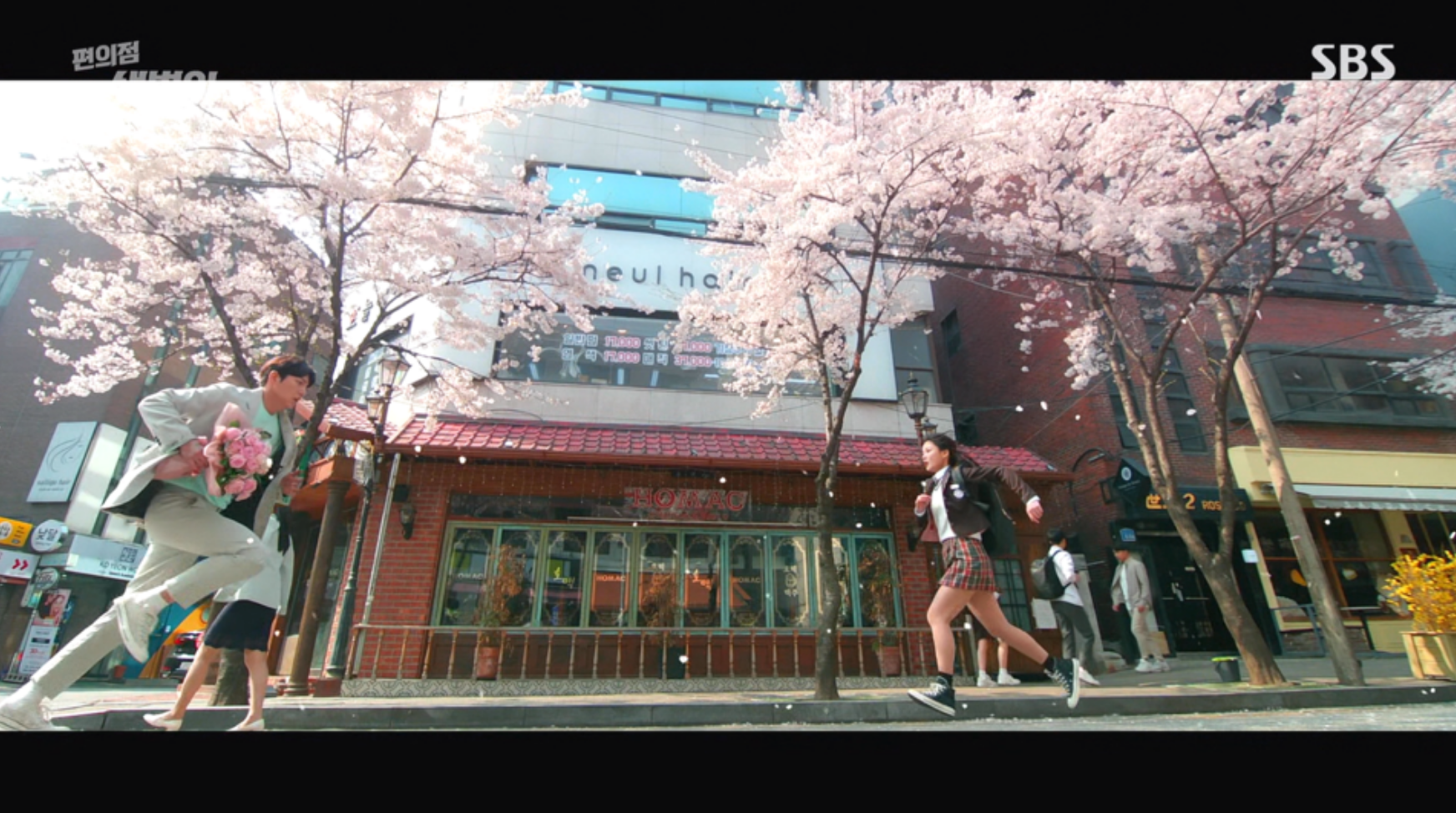 This is the location where Choi Dae-hyun and Jung Saet-byul were both running in full speed, almost bumping into each other, which was also the scene of their first encounter.
The place where they nearly collided is in front of a bar in the area. It was a beautiful scene, especially with the cherry blossom trees in full bloom!
How about a drink at the bar after a stroll around Hapjeong and Hongdae?

4. Coffee Smith Main Branch
Address: 서울 강남구 테헤란로8길 25
Hours: 08:00-02:00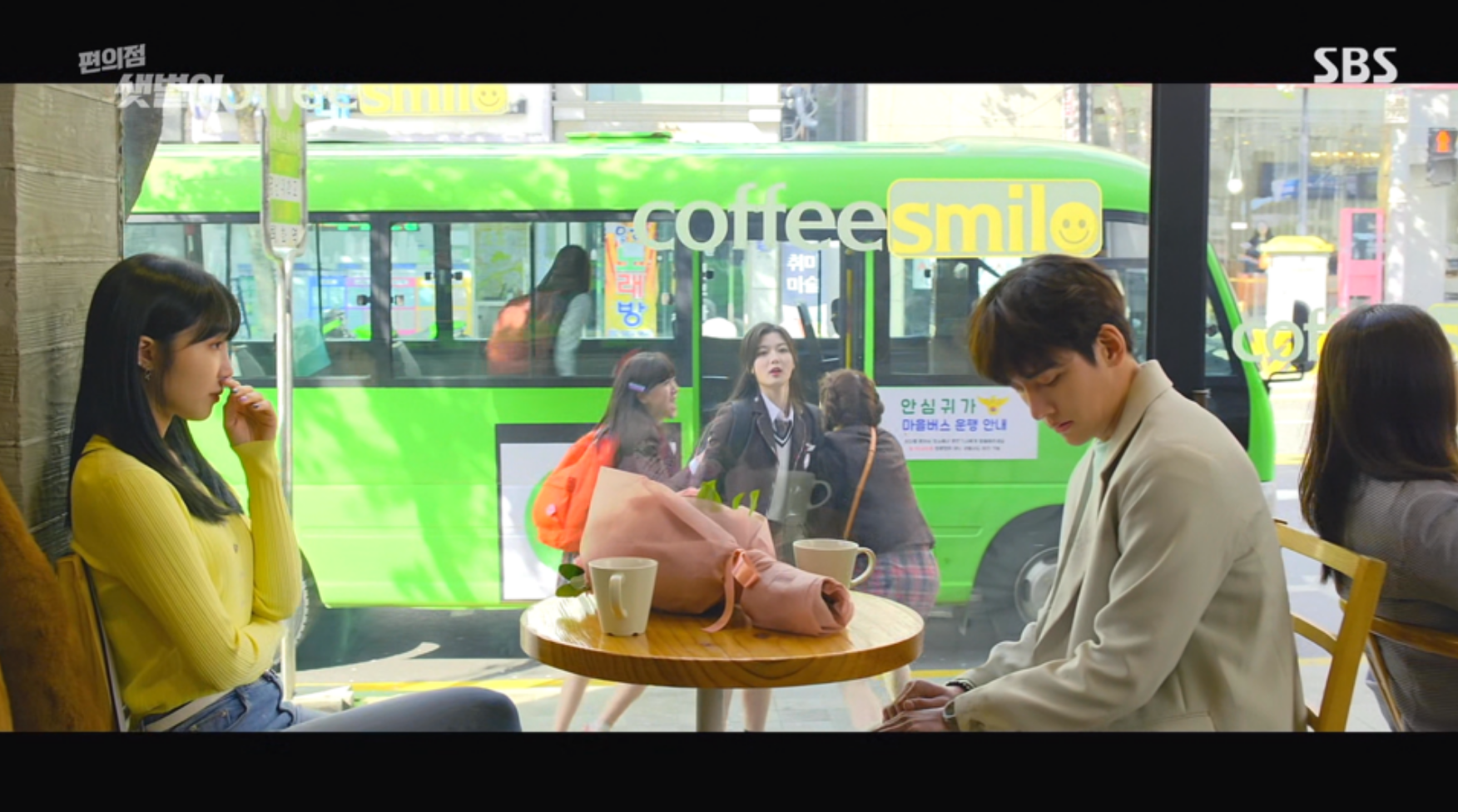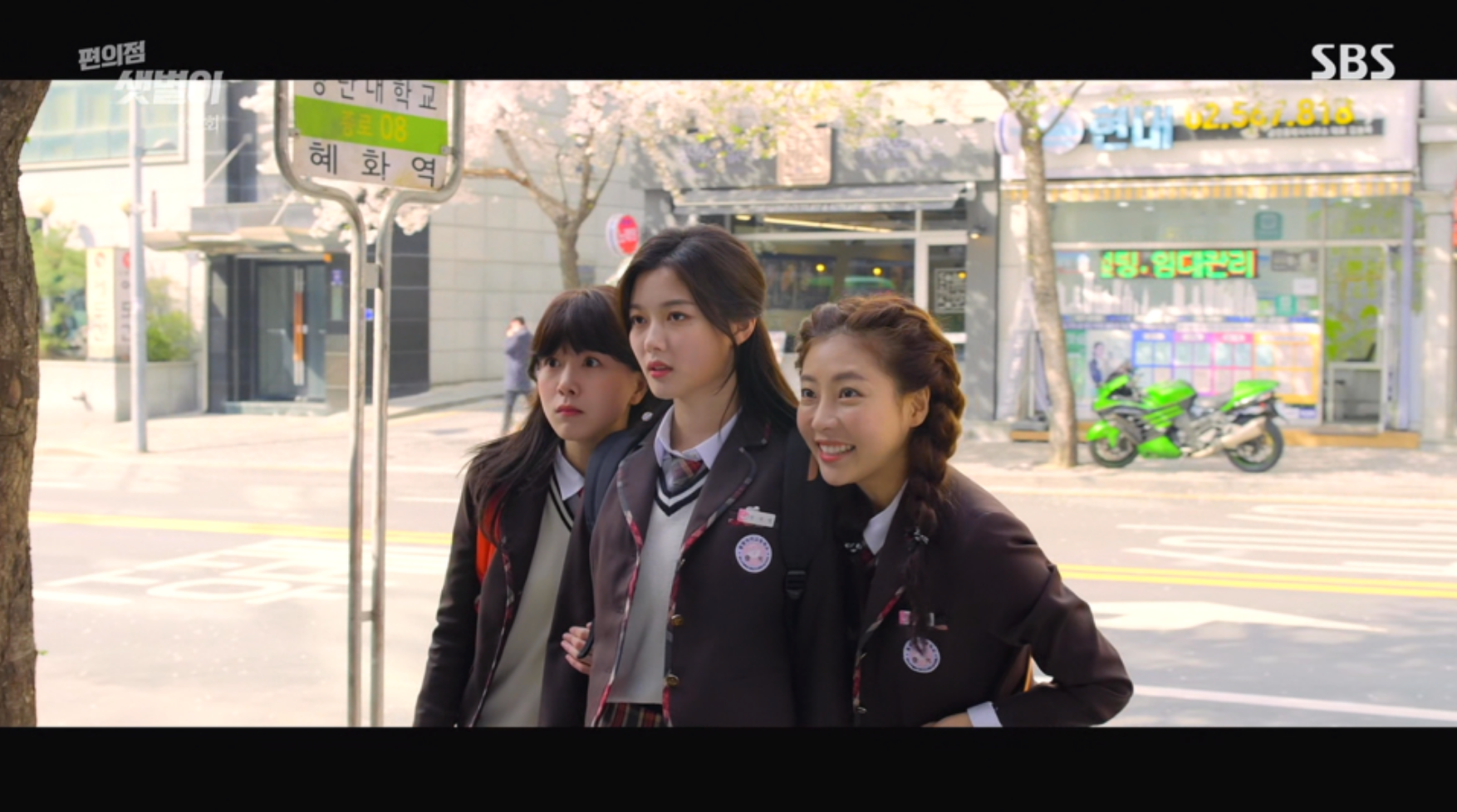 This is the café where Dae-hyun goes on a date with his girlfriend at the time (he later gets dumped). Saet-byul passes by the café, and the two main characters meet each other again.
Coffee Smith has several branches around Gangnam area and other parts of Seoul, and offers a relaxed and stylish atmosphere.

5. KAO KAO Pub Hapjeong Branch
Address: 서울 마포구 독막로 10
Hours: 15:00-05:00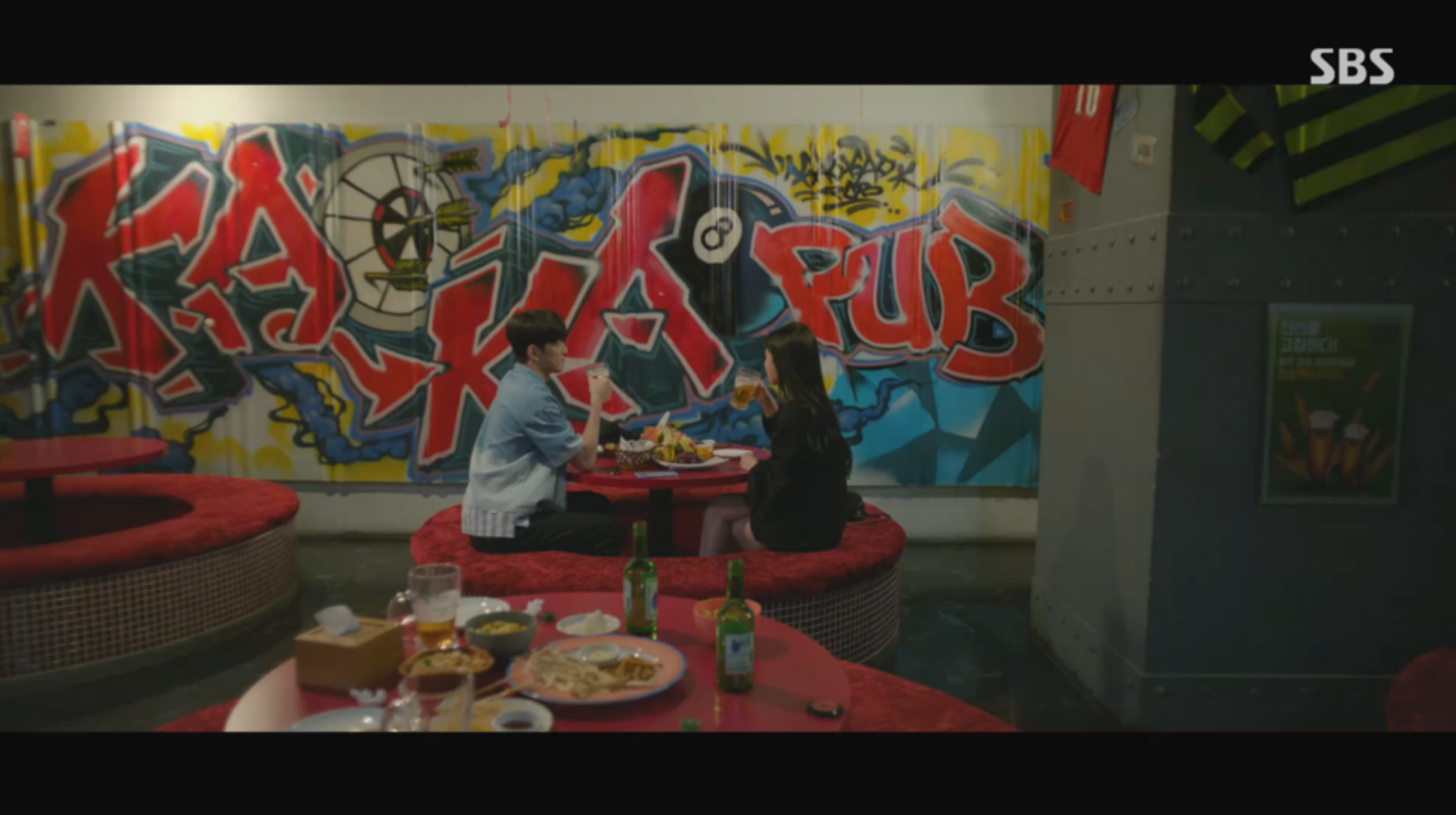 Popular among young people, there are many clubs and bars around Hapjeong station, which is located next to Hongik University station, also a hotspot for nightlife.

The paintings covering the walls of KAO KAO Pub make a strong impression that you are likely to remember. This was also a filming location for the K-Drama Hospital Playlist.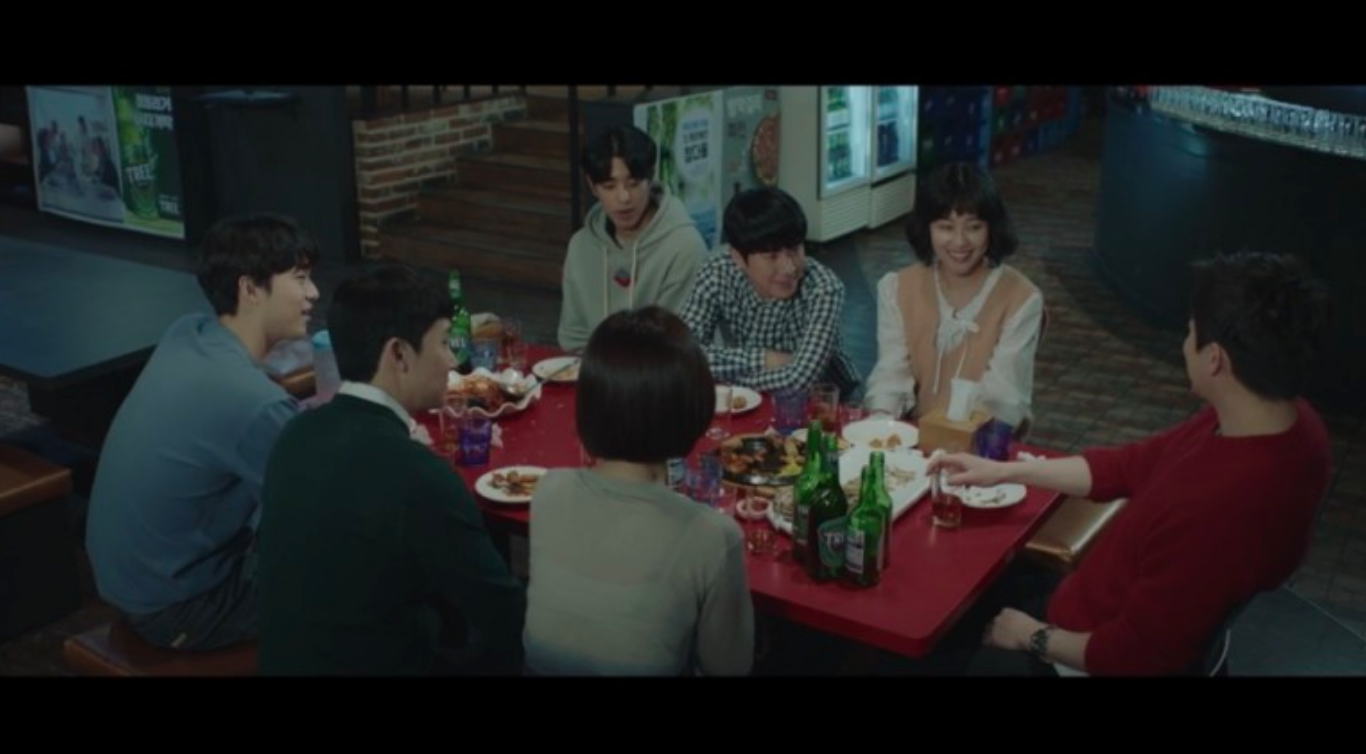 6. Mangwon Market
Address: 서울 마포구 포은로 120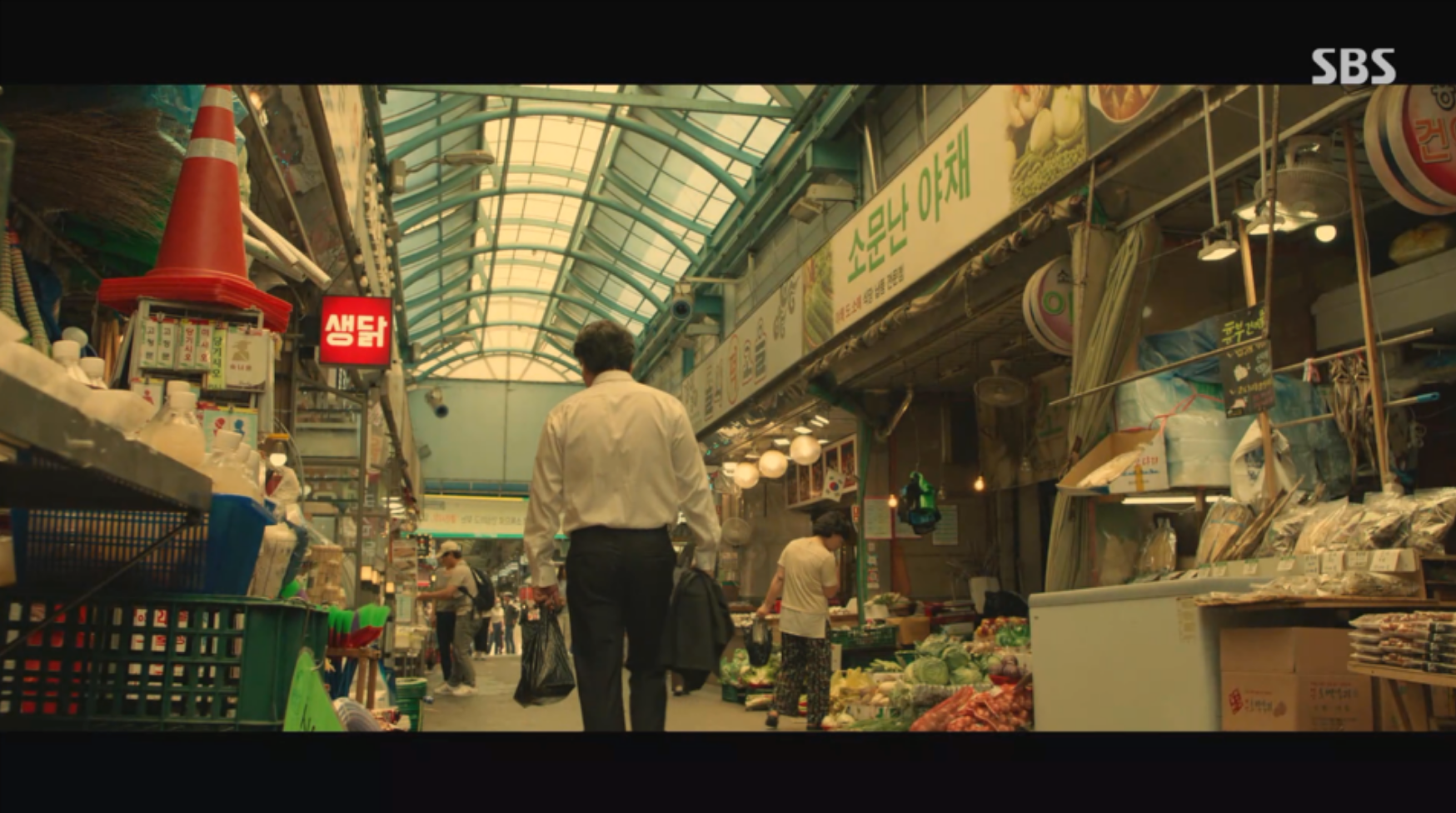 Mangwon Market, close to Mangwon station, is the place where Dae-hyun's father buys dakbal (chicken feet).

You can find plenty of tasty food at the market, and there are also many fancy cafes in the area, making it a popular spot for both locals and tourists.
7. Daerim Market
Address: 서울 은평구 응암동 300-10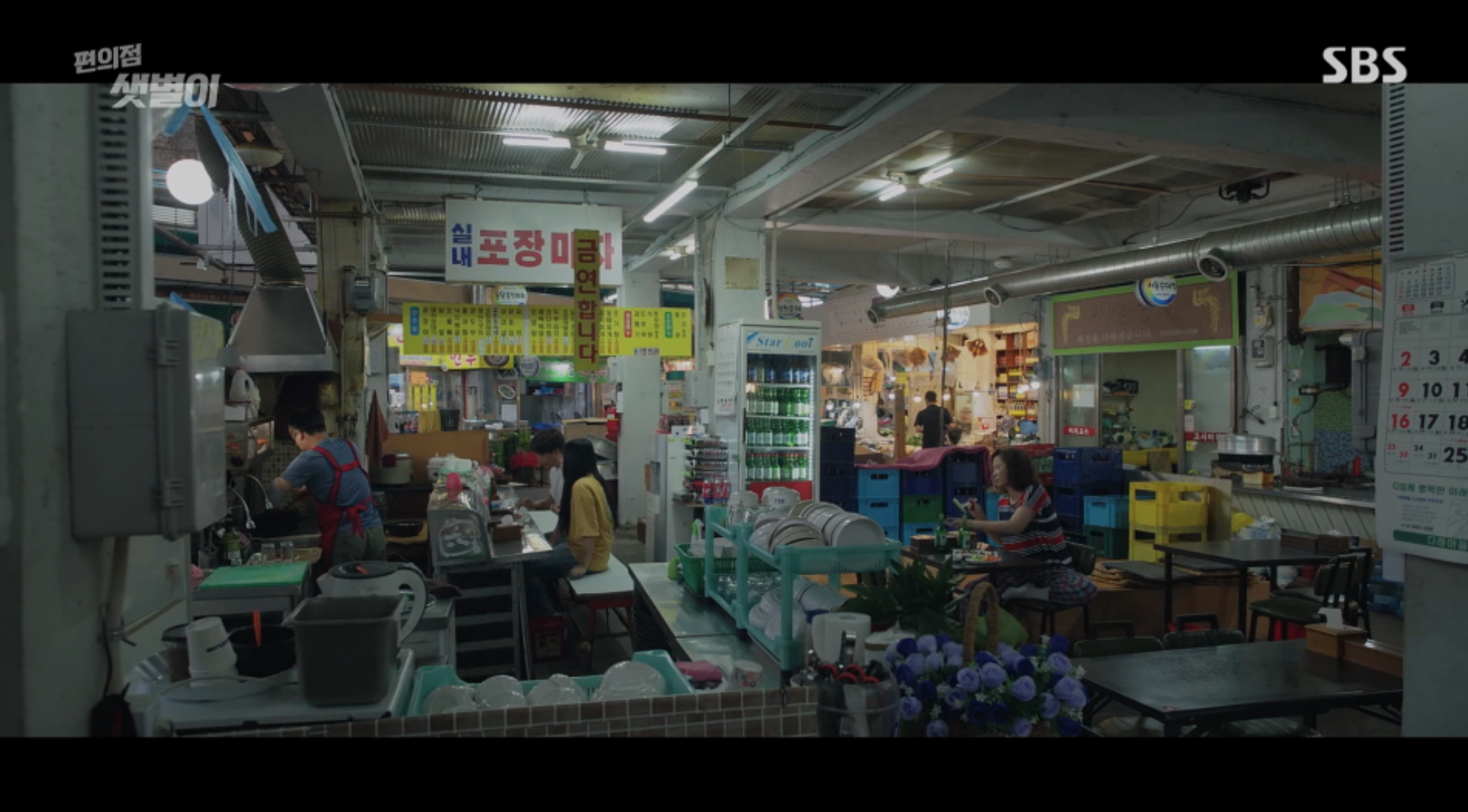 Remember the scene where Dae-hyun's mother was out drinking? That scene was shot at Daerim Market.

Although not well known among tourists, the market is popular among locals in the area.
8. AY Lounge
Address: 서울 강남구 강남대로92길 13 B1
Hours:
Sun-Thu: 18:30-03:00
Fri-Sat: 18:30-03:30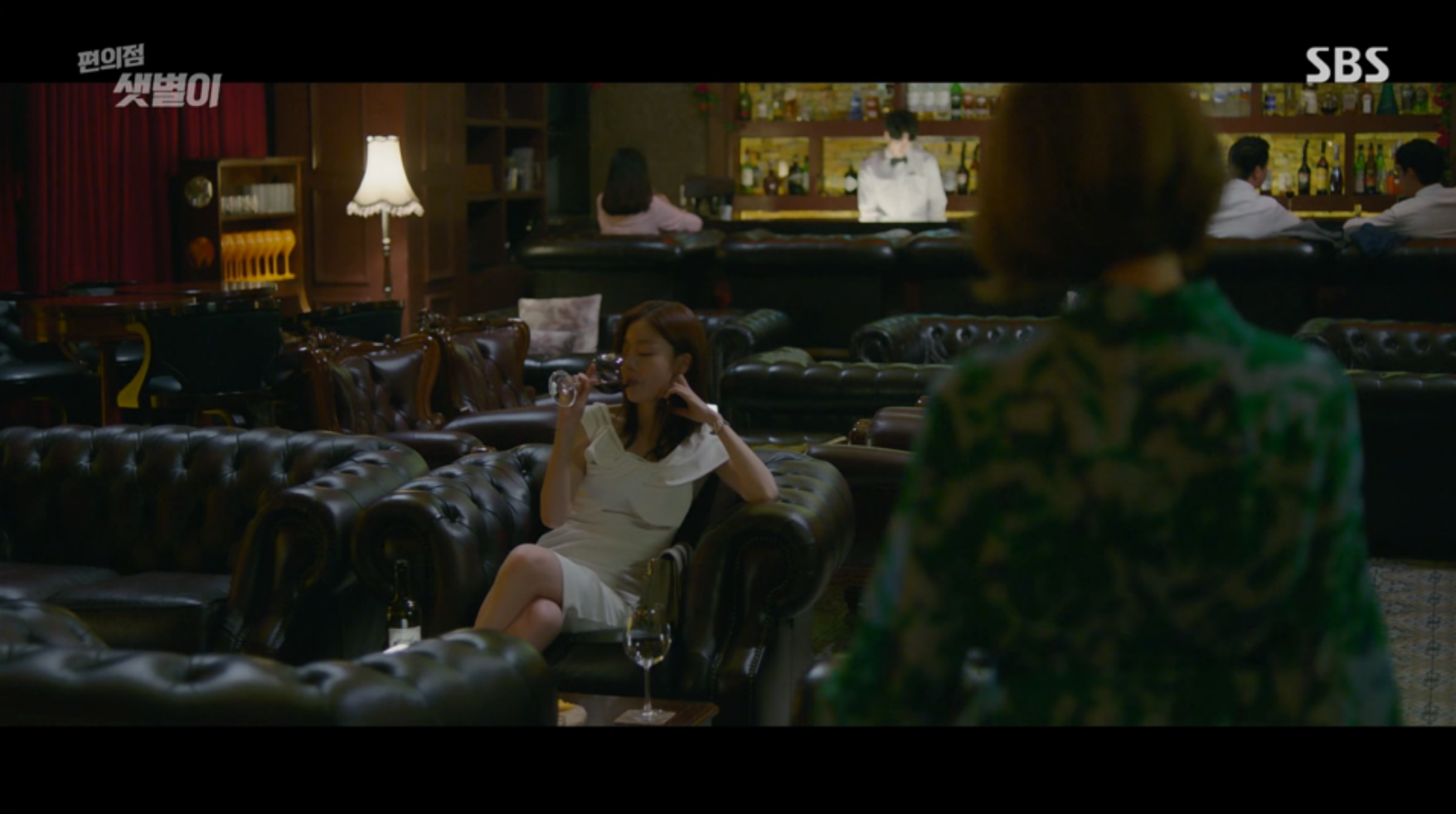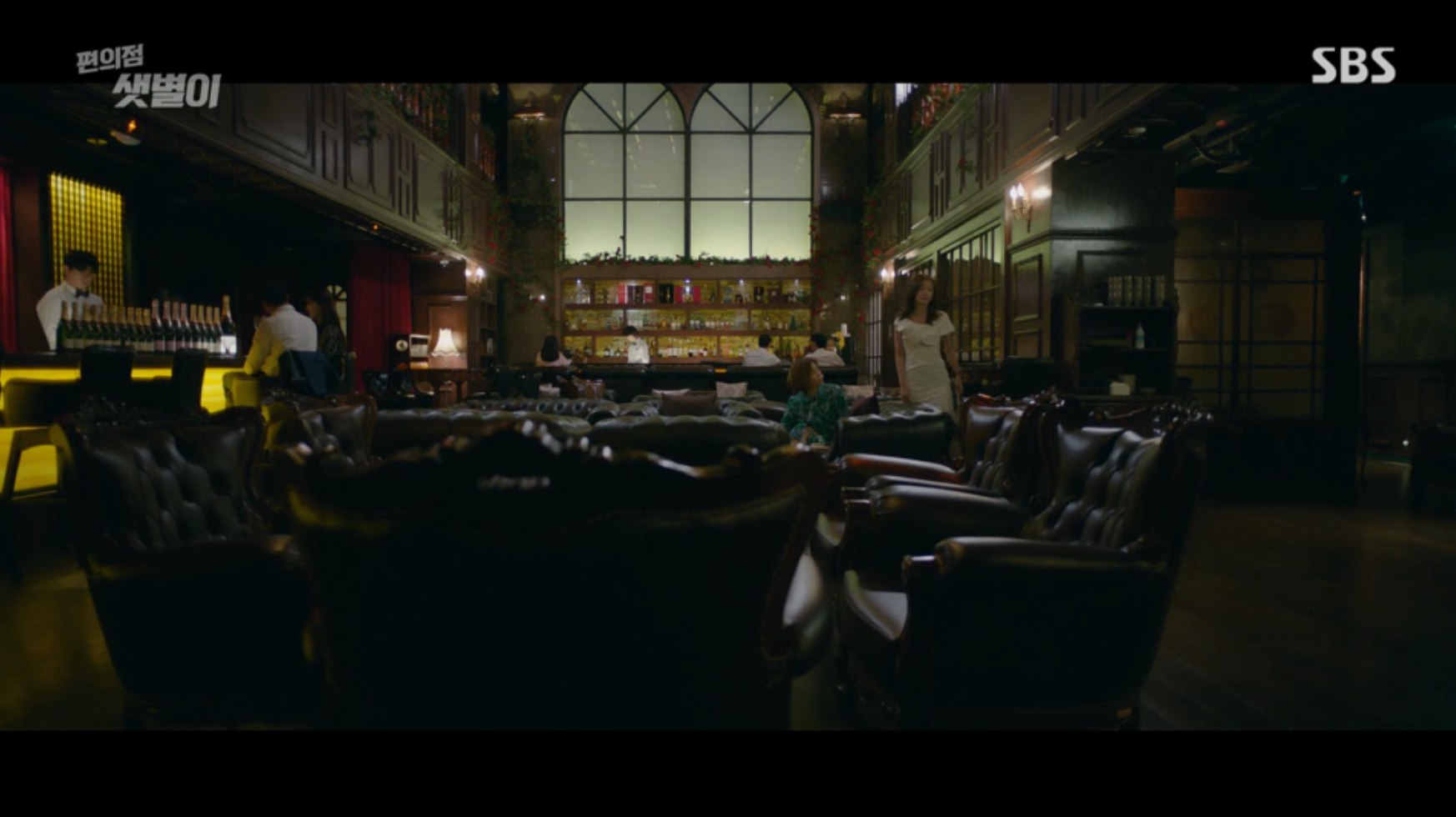 The place where Yeon-joo (Han Sun-hwa) is drinking alone is not a villa or a mansion. In fact, it's a real bar in Gangnam called AY Lounge.

It's definitely not cheap, but it has a great atmosphere. For fancy drinks and Gangnam nightlife, why not check it out?

9. GS25 Gaepo Sarang Branch

Address: 서울 강남구 논현로8길 21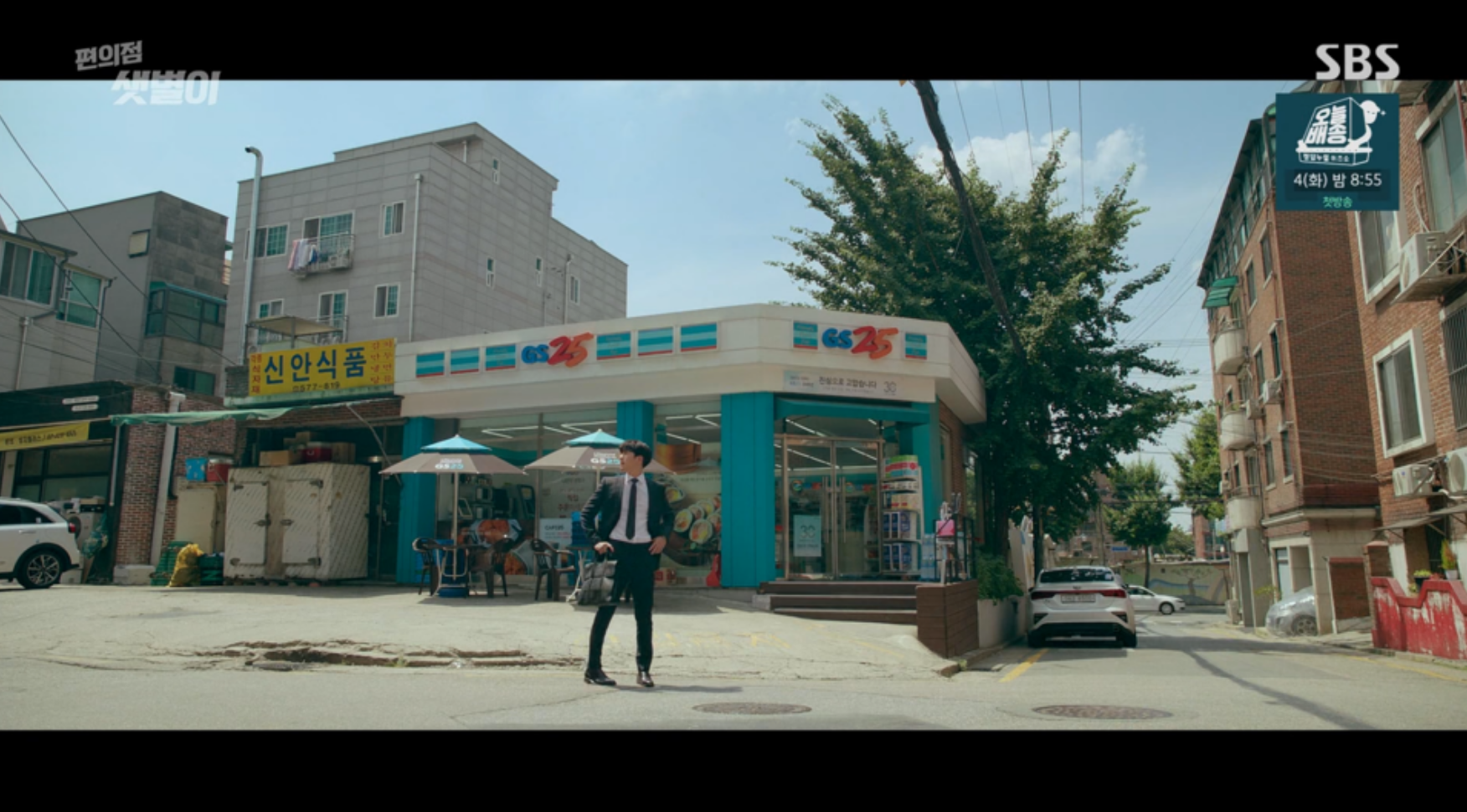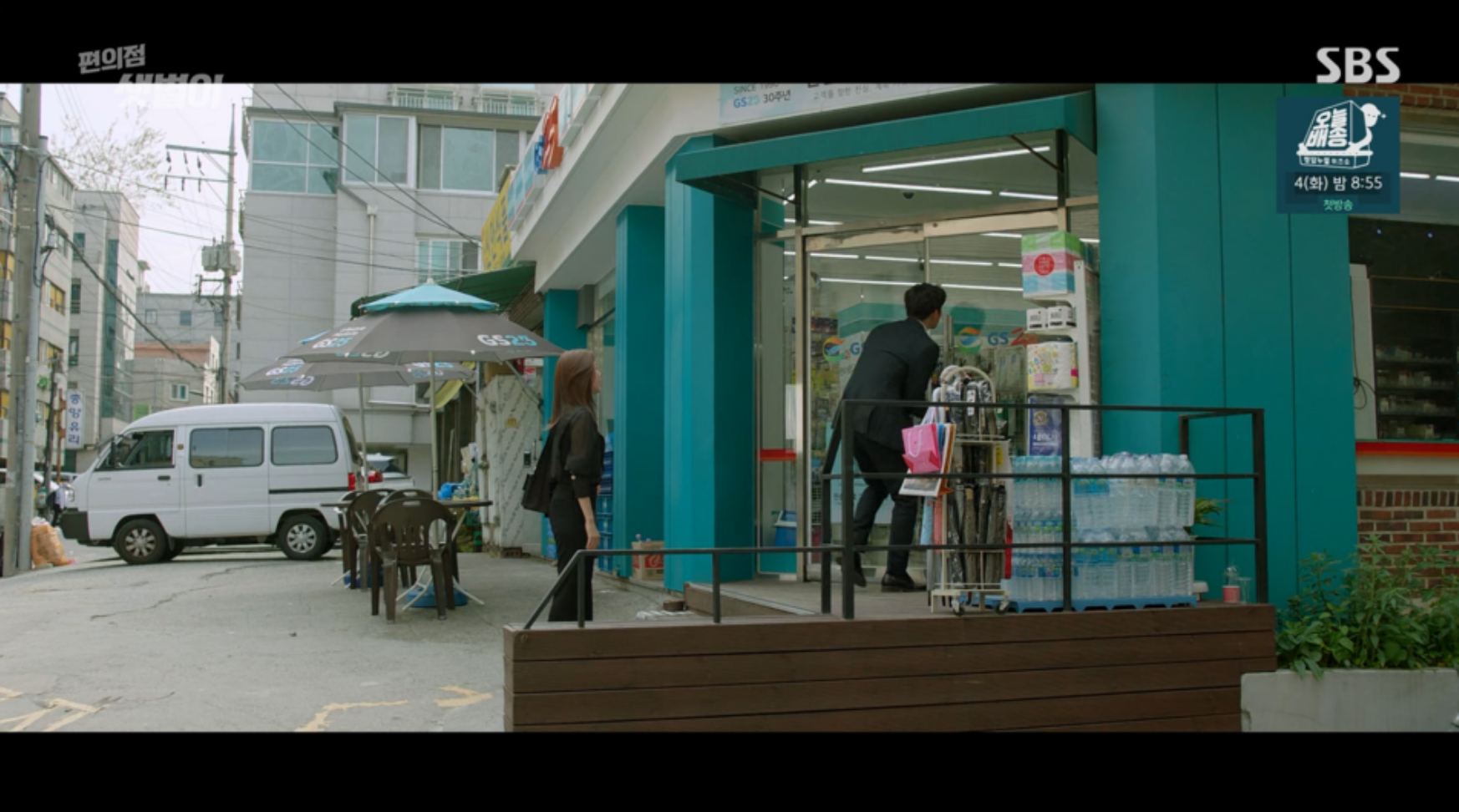 The GS25 where Yeon-joo and Dae-hyun are seen in episode 14 is located in Gaepo-dong in Gangnam, at a convenient distance from the popular Bundang-gu district.
10.

Hwanggeum Fishery
Address: 경기 김포시 돌문로86번길 12-19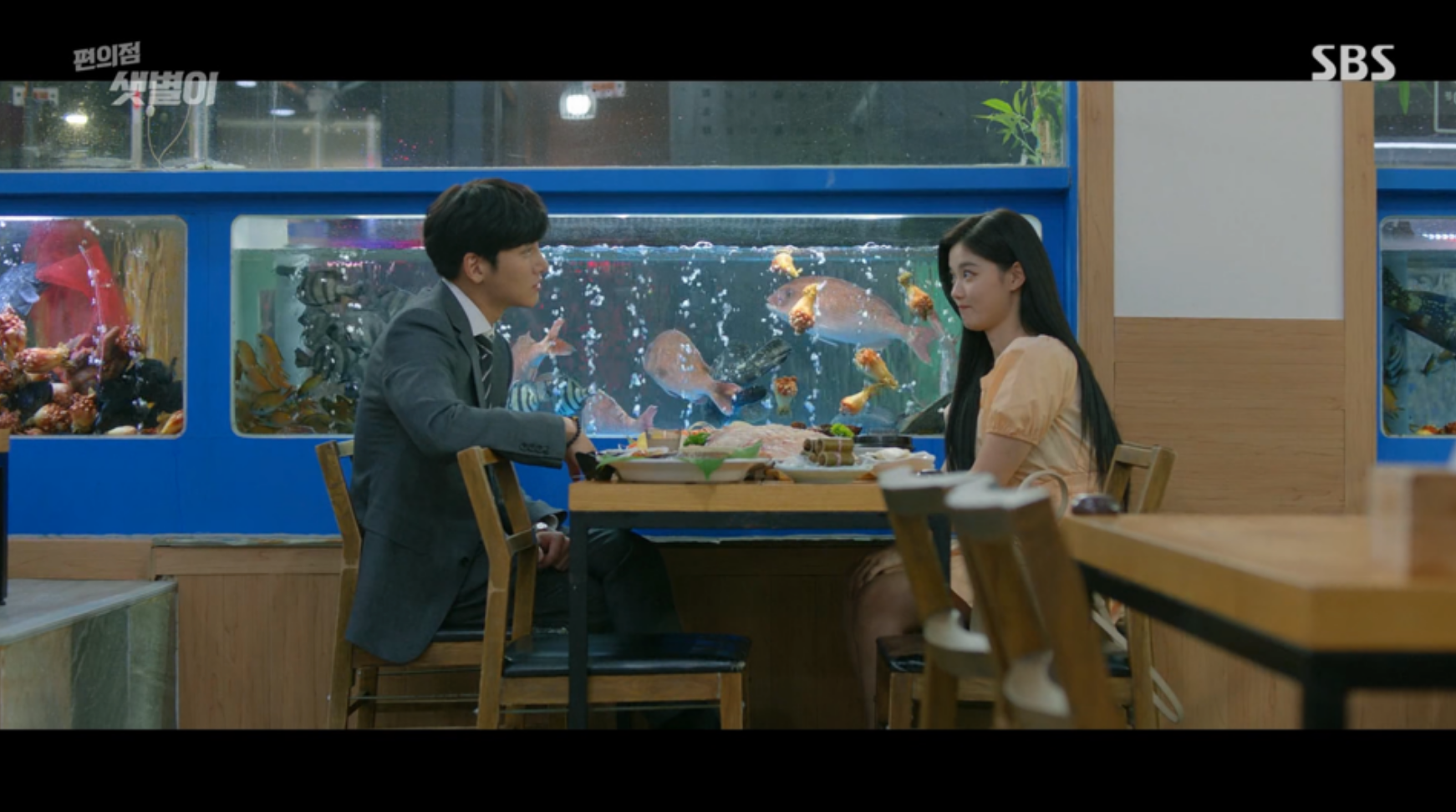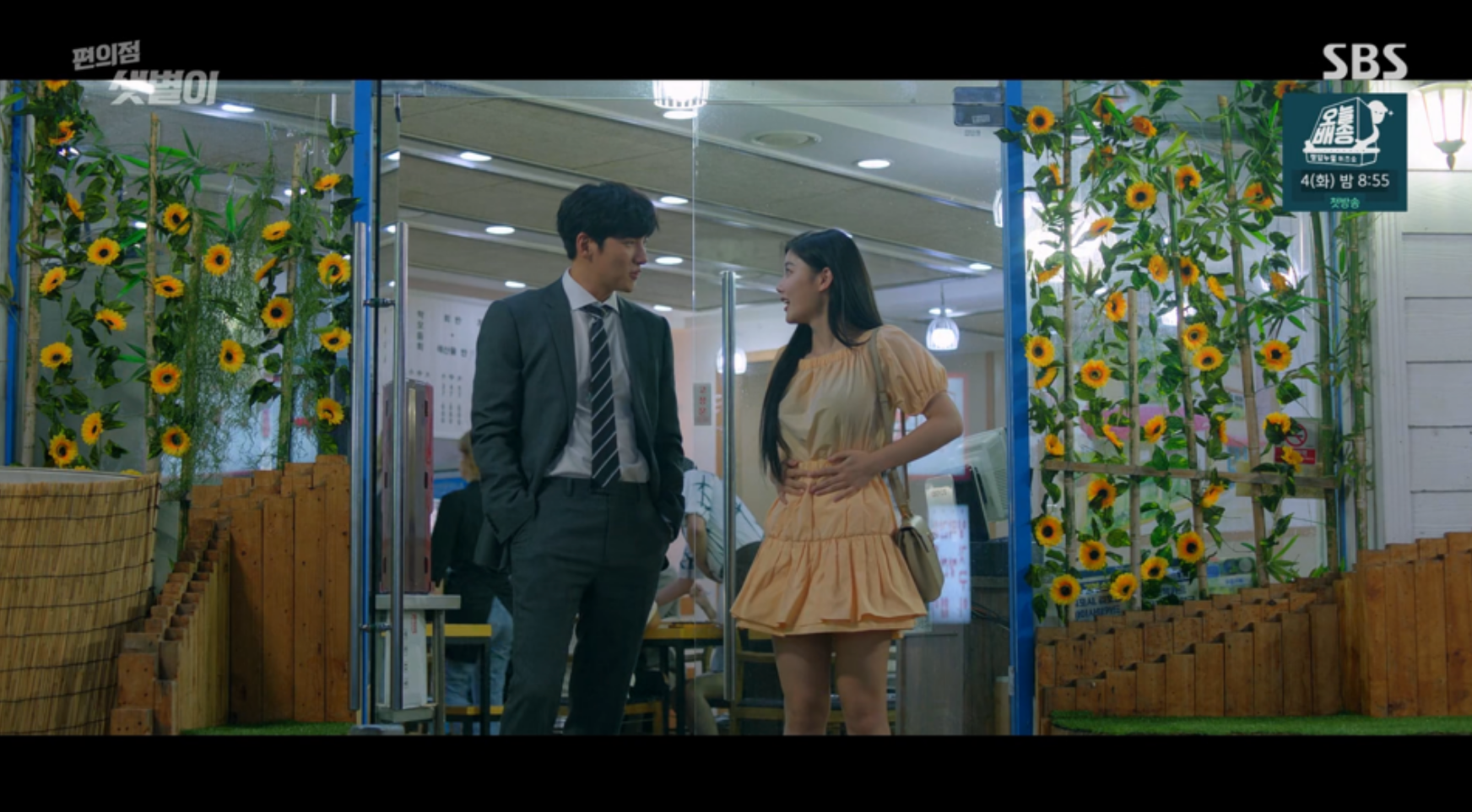 This is the sushi restaurant where Dae-hyun takes Saet-byul to thank her for her help. Just remembering this scene has me craving for seafood.
Gyeonggi province might seem like a long trip, but you find the restaurant in Gimpo city (where Gimpo airport is located), and it is surprisingly close to the capital. Go have a look if you have the opportunity!
11. FLO Lounge Hondae Branch
Address: 서울 마포구 양화로6길 93
Hours: 11:00-20:00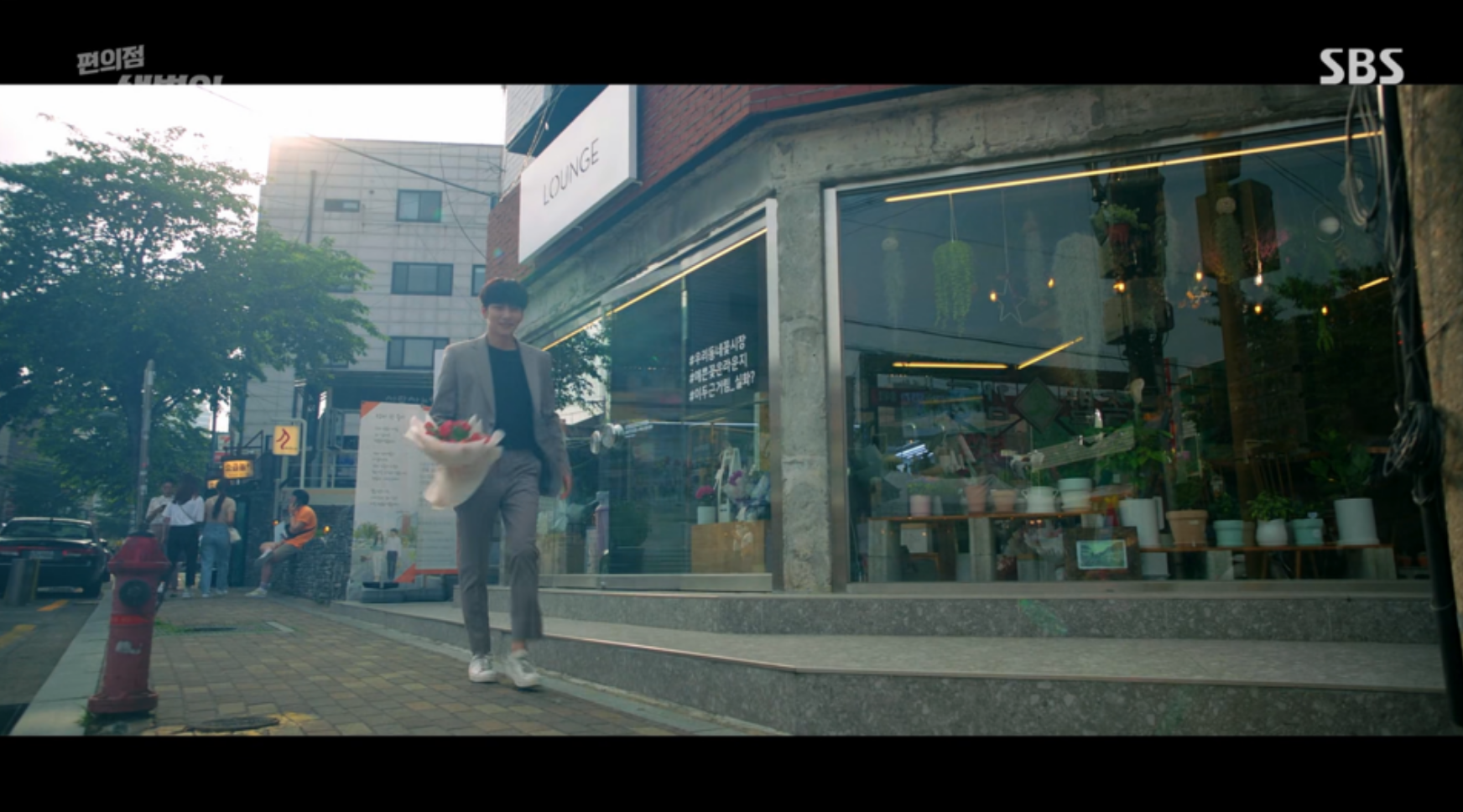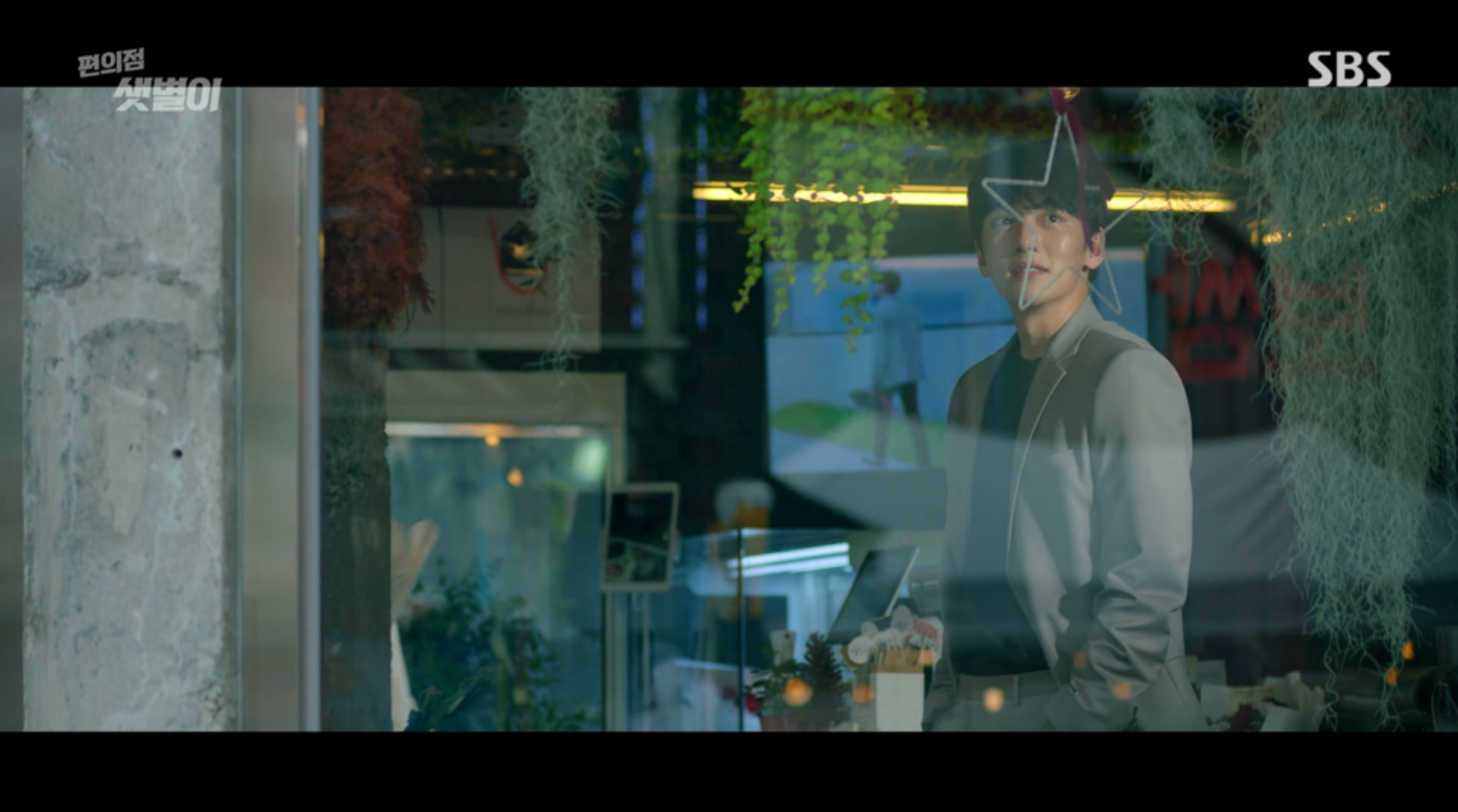 At the end of the Hongdae main street (close to Sangsu station), you find FLO LOUNGE, where Dae-hyun bought flowers in the drama. A visit to the store, filled to the brim with flowers, is bound to lift your spirits!

12. FLUFFY

Yeouido Branch
Address: 서울 영등포구 국제금융로8길 31 B1
Hours:
Weekdays: 11:00-22:00
Weekends: 11:00-21:00
Break time: 15:00-17:30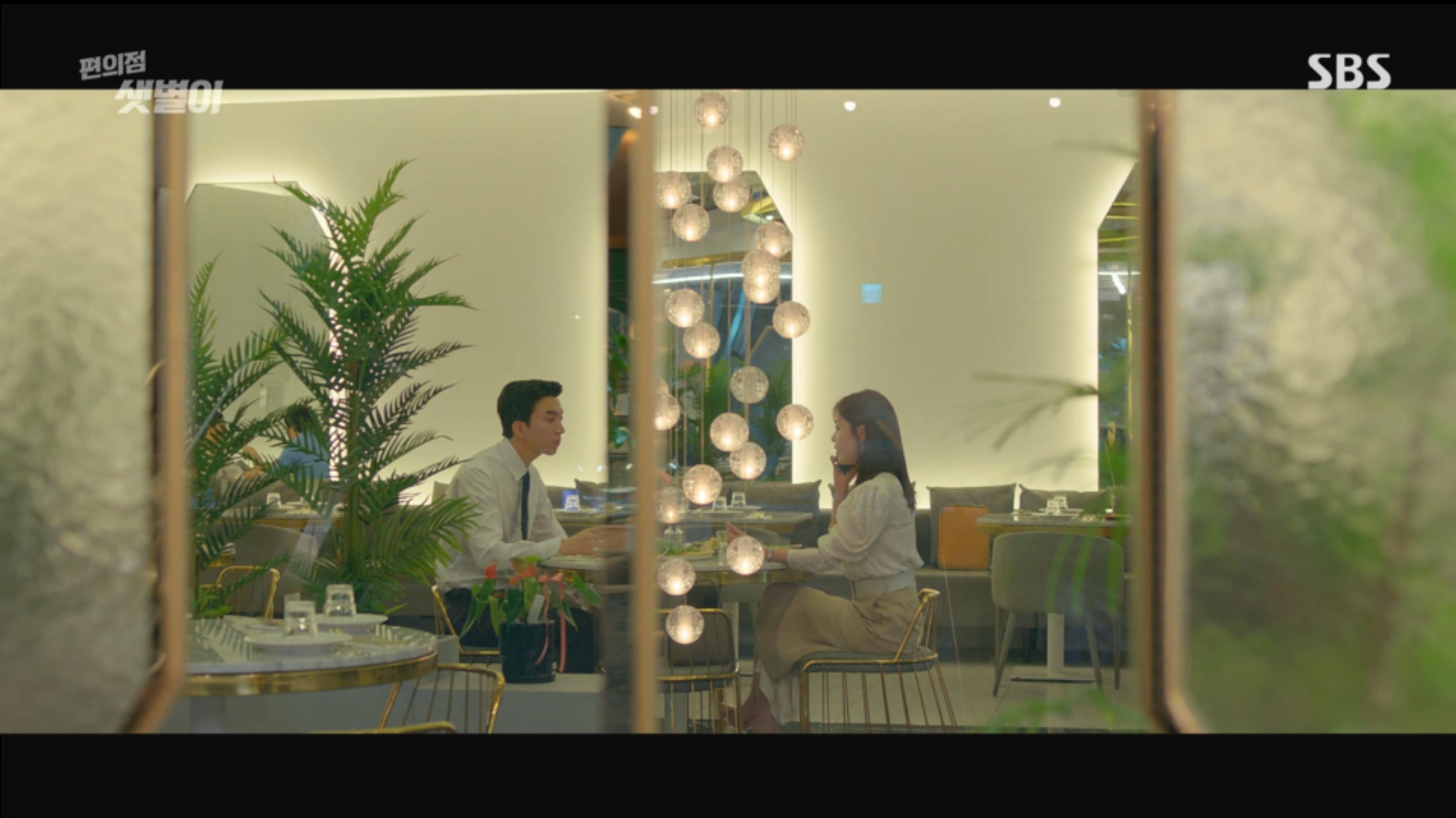 13.

Seoul City Hall Crossing
Address: 서울 중구 태평로1가 34-4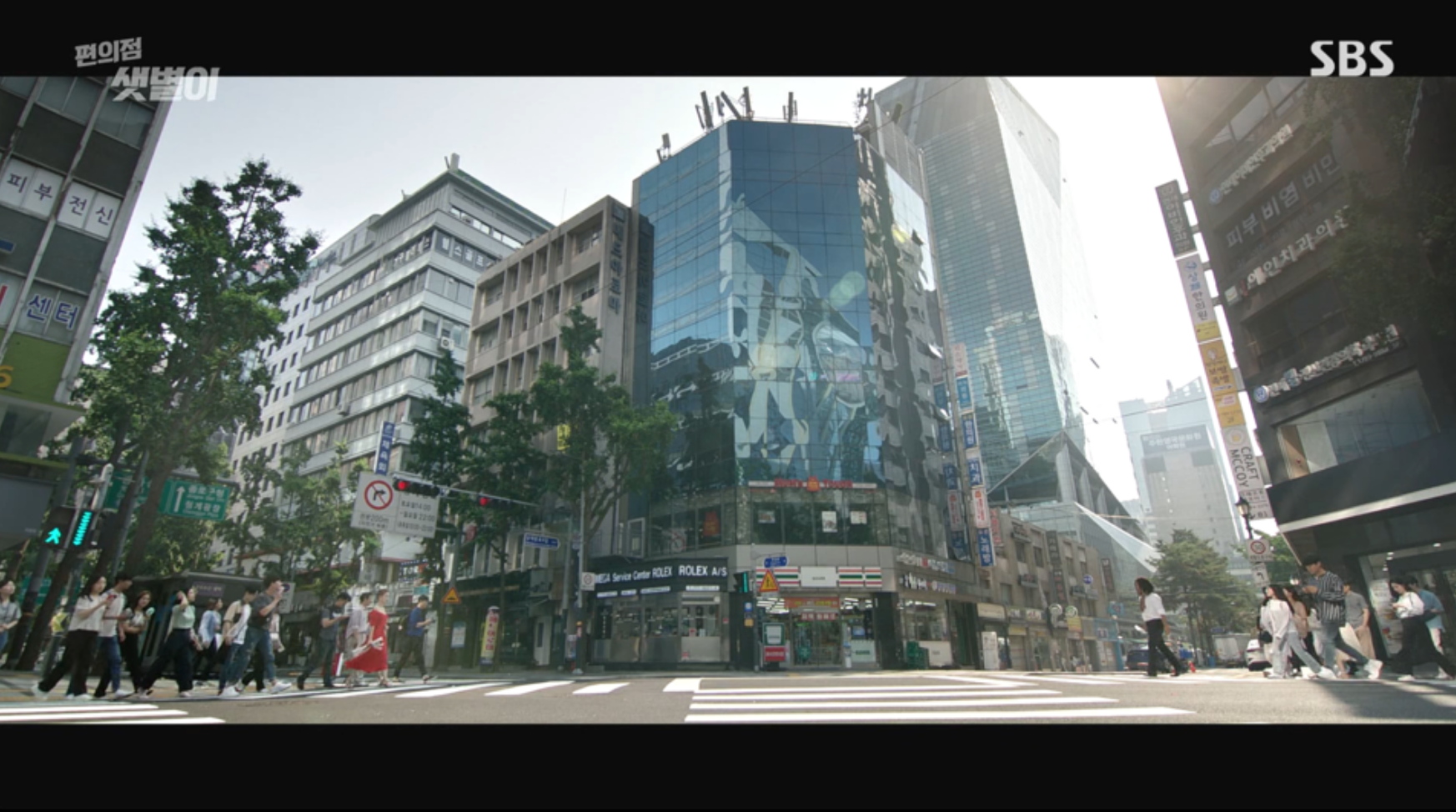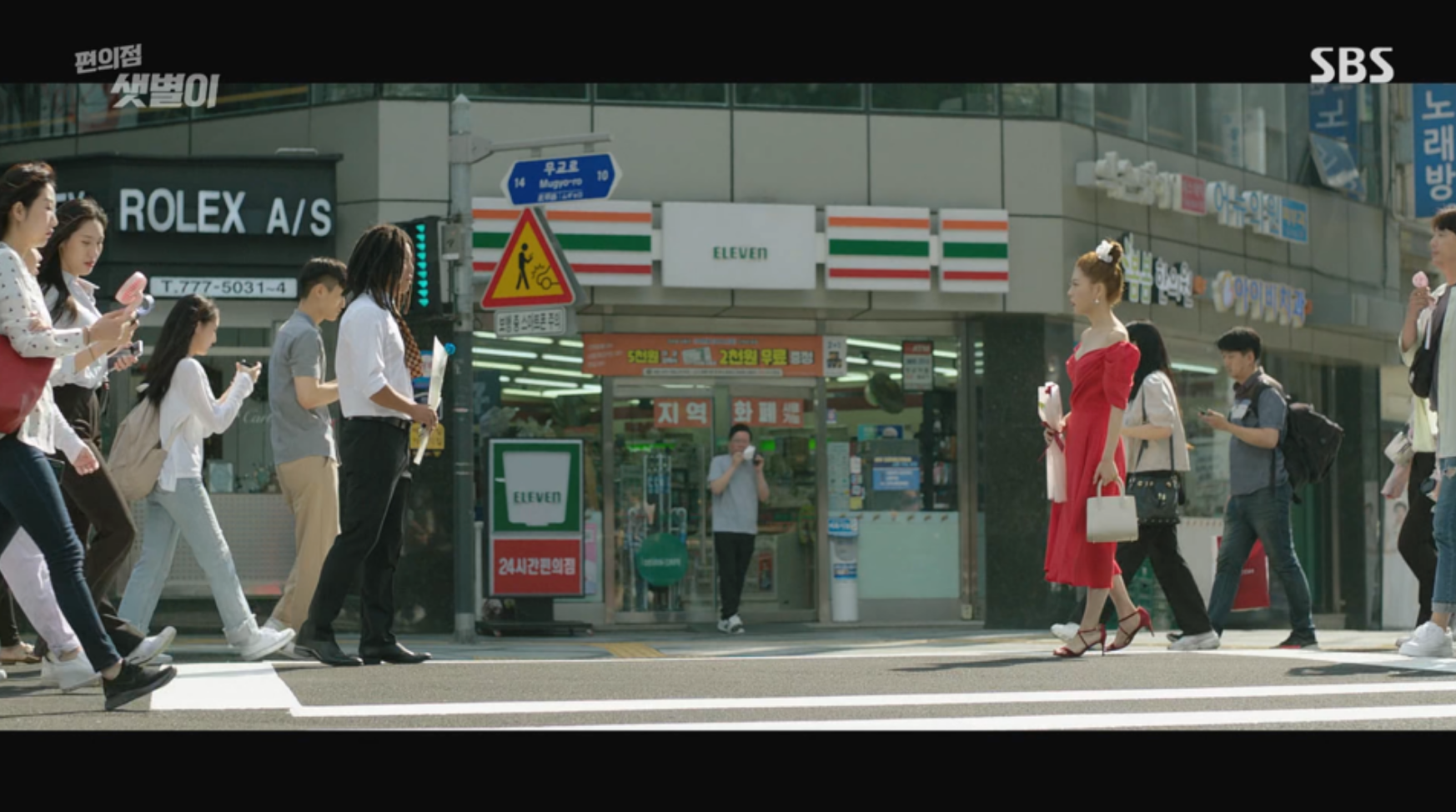 This spot I recognized immediately! Why? The crossing is just next to Creatrip's office!
You find it in between City Hall station and Euljiro 1-ga station, and nearby there are many great restaurants where office workers in the area go for lunch.

14. BLUE SQUARE
Address: 서울 용산구 이태원로 294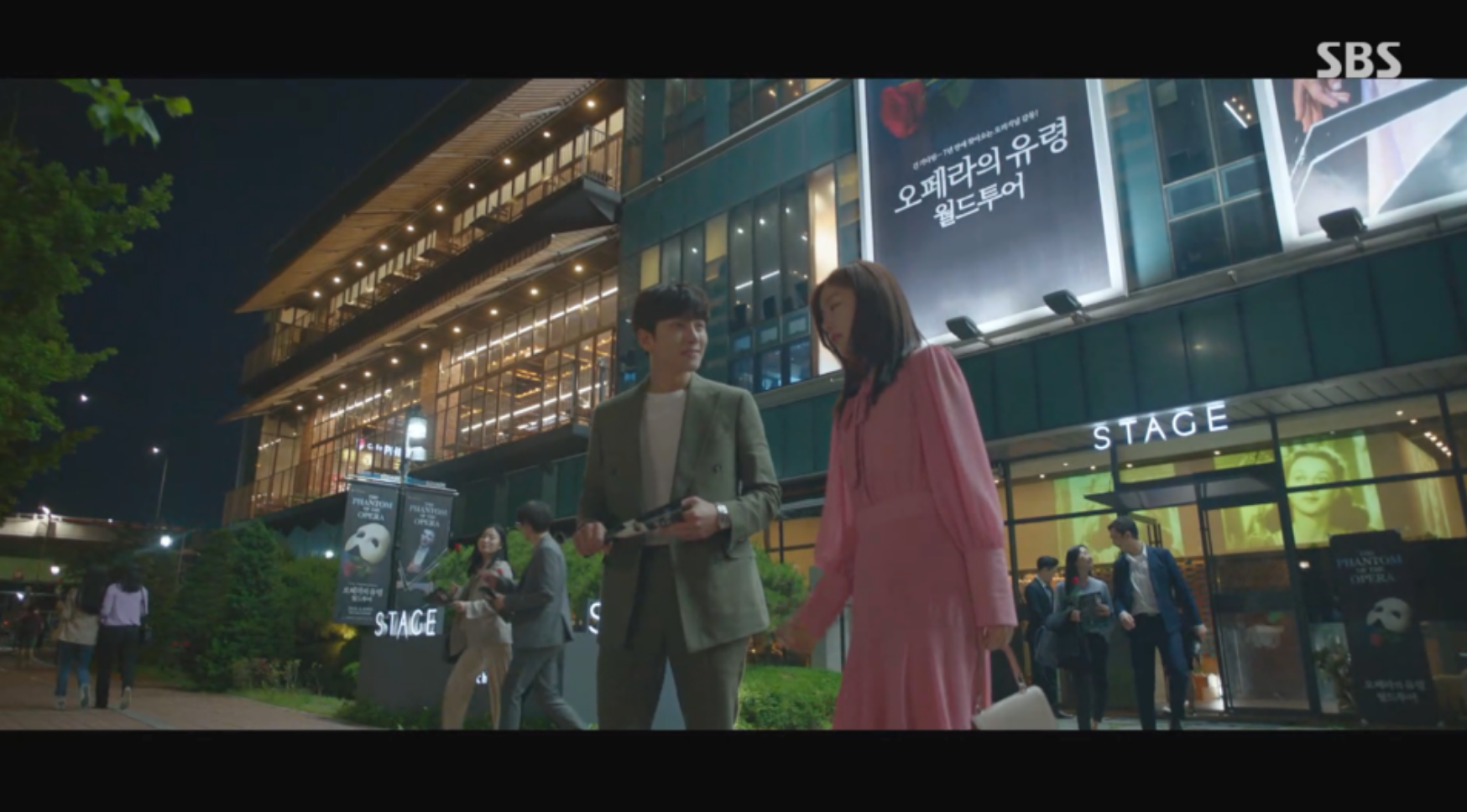 In episode 8, Yeon-joo and Dae-hyun go to see a musical at BLUE SQUARE, next to Hangangjin station.

While in the area, make sure to visit lovely BOOK PARK. Its interior design with walls lined with books is an impressive sight!
15.

Ssada Gimbap Mangwon Station Branch
Address: 서울 마포구 월드컵로 89
Hours: Open 24/7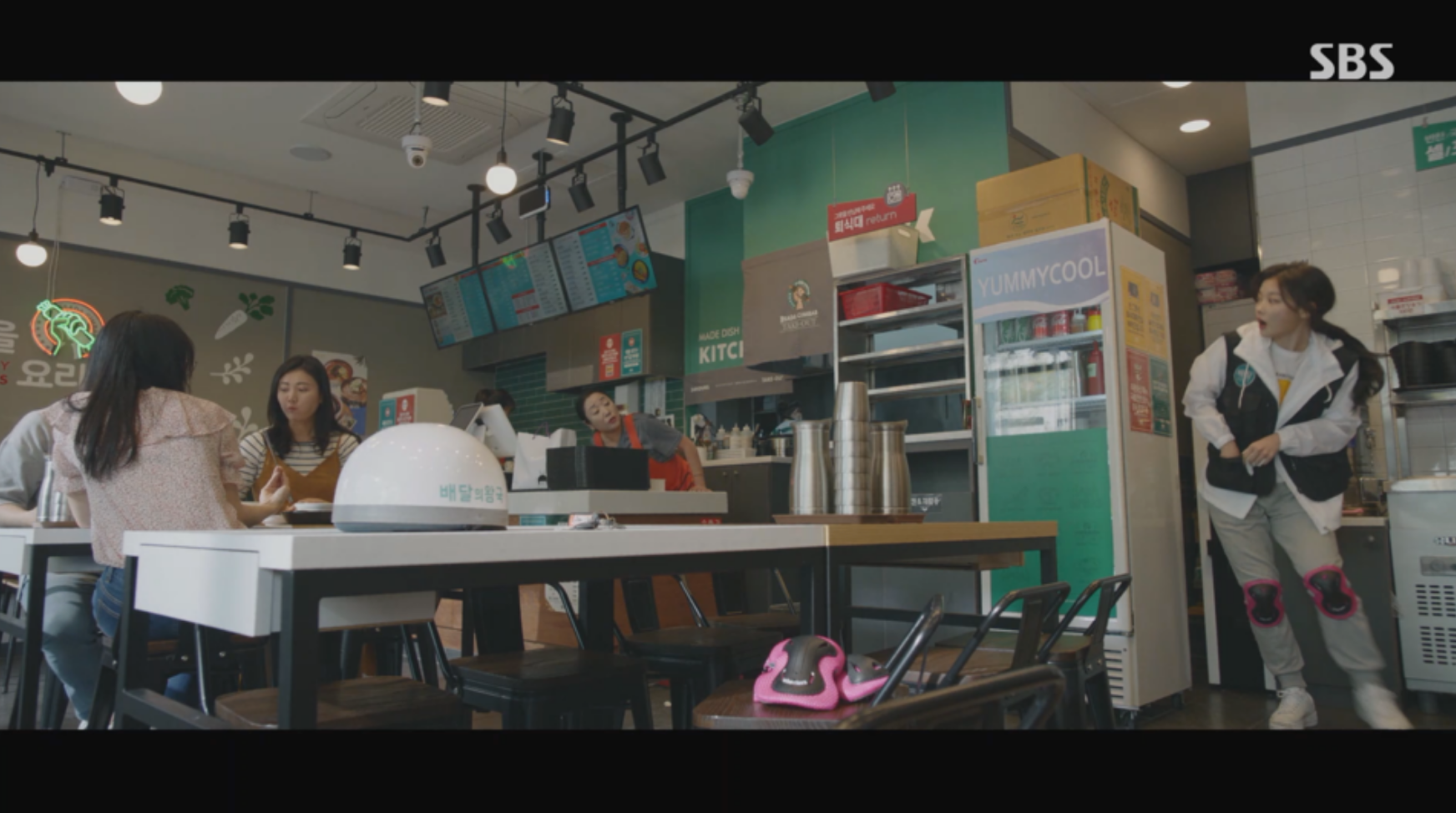 Cheap and tasty, Ssada Gimbap next to Mangwon station also appears in the drama.

They are open 24/7, so you can fill your stomach at any time of the day!

---
Did you enjoy Backstreet Rookie? Most scenes were shot in Seoul, so why not head over to Seoul for some sightseeing once the world is back to normal after the pandemic?
---
If you have questions or comments about the blog post, pleave leave a comment below or email us at help@creatrip.com
---